Sign in or register for a JobTech account.
Jobs that require

local area network configuration

skill Responsibilities

Design, planning, implementation and maintenance of network and system projects for the company.
Assist account managers on project sizing, technical advice and solutioning to clients.
Preparation of technical proposal on proposed solution for clients / tender submission.
Configuration, troubleshooting, testing, integration and migration of network equipments, firewalls and servers.
Provide technical support on network and system related issues remotely or onsite.
Able to standby for 24/7 shift for service calls and activation for Read more
onsite support.
Provide project management, documentation and training after project implementation.

Requirements

Minimum Diploma, Advanced / Higher / Graduate Diploma in Computer Science / Information Technology, Networking.
Min. 3 years of relevant experience in managing LAN, WLAN and WAN networks involving devices such as routers, switches, firewalls, access controllers and network access control.
Min. 3 years hands-on experience in designing and implementation of LAN and WLAN networks.
Candidates with CCNA certification or other higher and relevant networking professional certification is a MUST.
Candidates with MCSA: Windows Server 2012 / 2016 is a bonus.
Must be able to work on weekends or odd hours (i.e after office hours) if required.
Preferably Singaporeans
>

Working Hours

Mondays to Fridays: 0900 – 1800
Working location near central and within walking distance of MRT station
Skills

Main Duties:
• Inventory network devices at site and gather device information according to project registration spreadsheet
• Assist Access Layer design team to complete site network diagrams
• Assist with onsite cutover testing and provide post implementation support for wired and wireless LAN


Required skills:
• Should have 3-5 years of relevant experience in the networking domain
• CCNA certification preferred
• Should have good knowledge on switching & routing
• Should have hands on Read more
experience on Cisco LAN, WAN & wireless devices
• Should be experienced in switch IOS upgrades
• Should be experienced in creating and configuring VLANs, ACLs, and SNMP
• Should have sound knowledge on layer-2 port security features
• Be experienced in Cisco WLCs
Skills

Are you the right person we are looking for as our team player to support our business growth? As part of our Next-Generation ICT Engagement and Consultancy (Thatz 2.0) growth roadmap, we are seeking keen candidates to join us on our journey as we scale towards greater heights.




Founded since 1998, Thatz International has now evolved into the Next-Generation ICT Engagement and Consultancy establishment.

Thatz 2.0 offers leading edge ICT Read more
& Digital Solutions, as well as, world class Services to organizations, companies or institutions seeking to further their operations or businesses excellence.

A BizSafe3 and TAFEP pledge company, Thatz International has been recognized through various achievements such as Singapore SME1000 since Year 2013 and Total Defense Award since Year 2012. The Founder has also been recognized with the inaugural Teochew Entrepreneur Award 2016.

Join Thatz now to maximize your true potential to the fullest by excelling in your CAREER!

ARE YOU THATZ ONE


Desktop Engineer (3 Positions)

Primary Responsibilities:

Provide onsite support to end-users on ICT (Laptop, PCs, Printers, Scanners, Desktop applications, Storage servers) and basic network issues (LAN/WAN).
Follow up, as well as, close all the incidents/issues/requests accordingly.
Immediately report and support production by providing solutions when incident occurs.
Documentation and improvement on Standard Operating Procedures.
To assist in other ICT related projects or activities (such as upgrades, changes, maintenance and relocation).


Job Requirements:

NITEC, Higher NITEC or Diploma in IT, Computer Science, Science, Engineering or related qualification.
Preferably with 2 year of relevant working experience. Proficient with hands-on experience on Email applications, retail, hospitality and real estate business software.
Possess ITIL Foundation V3 certification.
Strong interest in providing business application technical support to corporate end users.
Customer-oriented, patient and a strong team player.
Good communication skills.


Key objective of this role:
>To deliver awesome user experience through result oriented outcome with friendly service disposition ...we call it Thatz Way!

Benefits:
Compensation Package:

Basic Salary
H&S Insurance Coverage
Annual Leave and Medical Benefits
Other Benefits


As a people developer, we embrace Thatz Delight for:

Annual Increment based on your job performance
Company events and annual awards
Community and sustainability support




As an advocate for fair employment, we strive to do our best to render objective and merit based considerations for all applications, and we shall communicate with you personally when short-listed. For those who are not short-listed, your profile will be kept for other opportunities where suitable.

Best wishes to your job search!

Feel free to recommend this position to your friend(s) or relative(s) who may meet our needs and be rewarded.

For more information about THATZ and other job listings, please visit: www.thatz.com
Please like our Facebook: www.facebook.com/thatz.international
LinkedIn: www.linkedin.com/company/thatz-international-pte-ltd
Our Software Product: www.thatzcontact.com and https://yummydurian.com
Skills Job Responsibilities

Provide adequate and fast IT desktop support to local and overseas users
Install, configure and maintain servers, desktops/laptops, routers, printers, LAN wires, phone
Liaise with vendors on IT hardware and software purchases and maintenance
Keep up to date with the IT technologies and support implementation of new systems and projects where required
Monitoring and maintaining critical systems, for example, network, phone system, etc. managing IT assets, facilities
Data and Security management - Read more
data backup, management, security control of data, facilities, systems.
Manage users as an administrator (create account / email, etc.)
Other duties as assigned.

Job Requirements

ITE in IT/Computer Science or related field
Minimum 1-2 years related experience in IT, full knowledge/understanding of general IT techniques, fresh graduate with good attitude are also welcome to apply
Knowledge of TCP/IP, experience of managing networks, firewall
Familiar with Microsoft Exchange, MS Dynamic NAV, PC hardware.

Good interpersonal skills, ability to work with all levels of staff and work independently
Positive, motivated, committed and resourceful
Skills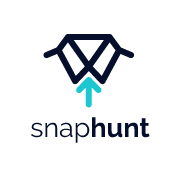 The Offer

Work within a leading employer in the Financial Services industry
Attractive salary & benefits

The Employer
Our Client is a leading multinational bank headquartered in Singapore. They have a global network of more than 450 branches and offices located at Asia Pacific, Europe and North America.

The bank's core business is commercial and corporate banking services, personal financial services, private banking and asset management services, as well as corporate finance, venture Read more
capital, investment, and insurance services.

The Job
You will be responsible for:

Managing Enterprise LAN and Regional WAN network infrastructure
Evaluating new technology, designing network architecture, presenting the proposed solution, projecting delivery, managing capacity and operational support.
Systematically configuring, analyzing and diagnosing network/firewall components and telecommunication links.
Patch Management of network devices and ensuring security compliance
24 x 7 operational standby


The Profile

You possess a good Degree in Computer Science, Computer Engineering, Information Technology or relevant qualifications
You have minimum 5 to 8 year's relevant working experience in LAN/WAN networking/security platform
You have strong technical competencies in managing routers, switches, firewalls, VPN appliance, Web proxy, load balancers, IP Telephony etc
You have working experience on SD-WAN, SDN, Cloud networking, Micro-segmentation
You possess good analytical skills and are meticulous, energetic, resourceful, and able to work under minimum supervision
You are eager to learn new skills/technology and keep abreast with industry trends and best practices
You have the ability to articulate, possess strong written, documentation and effective communication skills

Ref No: 76065070
Skills
Responsibilitities

The incumbent will also provide ad-hoc troubleshoot related problem areas in a timely manner and provide end-user assistance where required.
Provide desktop support at customer's site. This includes installation, repair, servicing, liaising and maintenance of solutions in accordance with the manufacturer's specifications, to ensure customer satisfaction and service operation are achieved
Conduct installations based on customer's requirements and company specifications, from site inspections through to final sign-off and acceptance
Diagnose and Read more
perform repairs on equipment and solutions and ensure that relevant updates and patches are applied accordingly on-site or remote diagnostic procedures at customer's sites Initiate escalation procedures and follow up on all open requests of allocated sites to ensure customer satisfaction
First level troubleshooting of network connectivity in a LAN/WAN environment
Responsible for tracking hardware and software inventory and report to asset management team on a regular basis Assist in user/hardware movement and office relocations
Maintain defective equipment/parts in maintenance inventory, document customer repairs, maintain and restock assigned parts inventory to ensure proper spare parts levels
Provide user data and application recovery
Maintain IT records and track on areas of responsibilities
Any Other Ad-hoc Duties As Required Or Assigned

Requirement


Bachelor Degree or Diploma in Engineering, Computer Science/Information Technology or its equivalent
At least 1 year of experience in a technical service role

Applicants who possess relevant experience for the above responsibilities are most welcome to apply. If you do not possess the above experience, your application will still be considered on individual merits and you may be contacted for other opportunities.

Please submit your updated resume in MS format by using the APPLY NOW BUTTON.

Alternatively, you may also email your resume to us at [Click Here to Email Your Resume] .

Our dedicated and approachable MCI consultants will get back to you soon for a confidential discussion.

Please include the following information in your resume:

• Education background
>• Work experiences in point forms
>• Reason (s) for leaving
>• Current and expected salary
>• Date of availability / Notice period
By submitting your personal data and/or resume, you give consent to collection, use and disclosure of your personal data and/or resume by the company (or its agent) for the purpose of the processing and administration by company relating to this job application.
*We regret to inform that only shortlisted candidates would be notified. *
>We wish you all the best in your career search.

Goh Pui Jun (June)
>Registration No: R1873497
>MCI Career Services Pte Ltd EA License No: 06C2859
Skills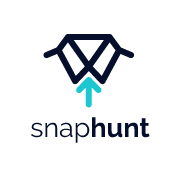 The Offer

Join a leading regional IT services firm
Work on a variety of projects
Excellent opportunities for developing your career

The Employer
Our client is a well established IT Services firm offering services and solutions in infrastructure management, enterprise testing, application development & support and IT process automation. They are now expanding their team in Singapore and looking to hire a Junior Networking Engineer to support the firm's security infrastructure.
The Job
You will Read more
be responsible for:

Supporting commercial project(s) mainly on Incident, Change, Service request and problem.
Onsite support requirements for troubleshooting, testing, implementing changes and meeting.
Updating network documents and diagrams.
After office hour standby requirement.
Co-ordinate new implementation, planning and deployment strategy including securing downtime from customers.
Monthly reports submission to customers and SDM.

The Profile

You have a degree/diploma in Computer Engineering as well as 2 years' experience within a Network Engineering role.
You are familiar with Network Operations support for LAN/WAN/Wireless/SSLVPN/ACS mainly Cisco product and Load Balancer.
You are a team player with good analytical skills
You are result driven and work well in fast-paced environments

ref: 48060032
Skills Responsibilities:

Provides 1st level support for network and Internet service applications via phone or email with accuracy and promptness to meet pre-defined SLAs.
Identifies security risks, threats and vulnerabilities of networks, systems, applications.
Takes ownership of the Incident or Request and updates information in the internal application for follow through and completion.
Manages issue resolution based on incident priority levels and escalates to appropriate channels when required.
24x7 shift rotation including Public Holidays


Requirements:

Min. Read more
Diploma in IT or Engineering related discipline
Must have basic knowledge of TCP/IP, LAN, and WAN concepts and Internet application (Email/Web/Domain)
Knowledge of different MS Windows Operating Systems and Mac OS
Strong comprehension and communication skills (spoken and written)
Independent, result-oriented with the tenacity to perform in a fast-paced environment
Warm and cheerful personality with demonstrated excellence in customer service
Meticulous with a keen eye for detail
Candidates with no experience are welcomed


Successful candidate will be exposed to cutting edge Networking and Internet technology.
We invite interested applicants to send us your comprehensive resume with qualifications, work experience, current & expected salaries and contact details to: [Click Here to Email Your Resume]

Please specify position you are applying for in the subject heading.
We regret that only shortlisted candidates will be notified.
Skills
Your new company

Your new company is a leading manufacturer firm with a dynamic team and good benefits. They are well known in the industry for their products.
>
Your new role

You will work on L2/L3 networking operations and projects. You will manage network delivery services and maintain SLA to ensure daily operations. You will monitor network infrastructure using various monitoring tools and ensure effective network performance. You will need to Read more
diagnose, troubleshoot and provide support for a high performance network environment. You will need to administer networking technologies such as switches, routers and firewalls and some voice products. You will work with vendors to optimise networking setups and provide reporting of network status.
What you'll need to succeed

You will need a minimum of 3 years of hands-on working experience on networking technologies. You will be familiar with various networking technologies such as routers, switches, LAN, WAN and more. CCNA, CCNP and VOIP certifications will be a strong advantage in your application.You will be familiar with networking protocols and monitoring systems.

What you'll get in return

You will get the opportunity to work in an established technical team with wide technical exposure. You will gain opportunities to work on large scale infrastructure setup.

What you need to do now
>If you're interested in this role, click 'apply now' to forward an up-to-date copy of your CV, or email Hsu Wen (EA reg no.: R1987315) at hsuwen.lee@hays.com.sg. If this job isn't quite right for you but you are looking for a new position, please contact us for a confidential discussion on your career.
>Hays Registration Number: 200609504D, EA License: 07C3924

#1167310
Skills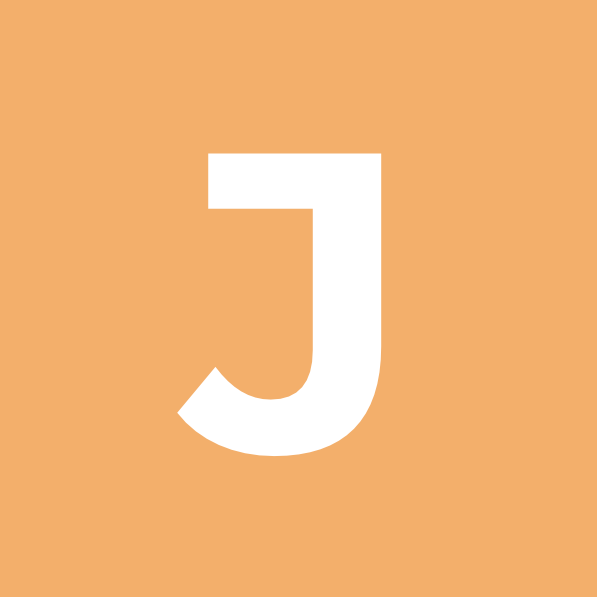 Job Title: Network Engineer (Level 2)Industry: TechnologySalary: SGD 4000 - 5000Location: Central, SingaporeAbout Company:Our Client is a 100% subsidiary company of a Japanese information and Communications Company. They are one-stop service provider of all communication services . Their Singapore office is the regional HQ, providing comprehensive global and local communication services to companies developing their businesses in the region including Singapore, by tailoring services according to the characteristics Read more
of each region.Job Description:- Manage and support on hardware and software components pertaining to a Network infrastructure, including operating systems, routers, switches, firewall, wireless etc.- Standby work might be required- IT knowledge of i) WAN and LAN technologies, ii) Routers and routing protocols, iii) Layer 2 and 3 LAN switches iv) General and Next-Gen firewalls v) On-prem / Cloud based wireless controller and access points vi) Unified communication & IP telephony (Plus), vii) Cloud - Azure and AWS networking- Providing administrative support relating to i) Routing protocols, ii) LAN switching Bridge ID, STP, LACP, Vlan and Vlan routing, iii) Wireless access and authentication, iv) Firewall rules and policies, v) Configuration backup and documentation, vi) Monitoring and analysis- Providing technical support e.g i) Call response and support within service level agreement, ii) Incident / problem troubleshooting, fault clarification and isolation, iii) Provide workaround and/or resolution, iv) Communication and reporting, v) Vulnerability / security update and firmware patch, vi) Firmware upgradeJob Requirements:- Minimally a diploma in any IT-related discipline- 3-5 years of network infrastructure experience- Good communication, interpersonal and problem-solving skills, with customer friendly attitude and ability to work in a team environmentCompensation:- Bonus: Variable Bonus (Dec / Jun)- Annual Leave: 12 days annual leave per year (add 1 day every year up to maximum of 22 days; pro-rated for first year)- Medical Leave: Sick Leave 14 days / Hospitalization Leave 60 days (inclusive of 14 days of Medical Leave)- Insurance: Group hospitalization and surgical with outpatient/dental benefits (current policy covers $2000 /$500 per year respectively), and personal accident insurance coverage- Annual Health Screening Provided- Company Mobile Phone Provided for Sales / Engineer staffInterested applicants are invited to submit their resume via clicking the apply button.JointHire Singapore Pte Ltd.(EA License No.: 17C8920)James Sim (Registration No.: R1980794 )
Skills