Sign in or register for a JobTech account.
Jobs that require

maintenance management

skill

Job Description
To assist DC Facility Manager to govern the facility operation of Data Centres and remote buildings IT Rooms.
Management of Data Centre and remote building IT space power and space Capacity (including cable containment), Planning and Provisioning
Familiar with Structured Cabling system and its related components
Assist on cabling request and ensure quality Structured Cabling installation through close supervision of cabling installer
To backfill when 24x7 L1 facility engineers require assistance
Experience required
Minimum 5 years Data Centre facilities management and project experience.
Experience working in a high-pressured environment with 24x7 on-call responsibilities
Strong understanding of incident, problem and change management procedures based on ITIL best practices
Must be experienced in the operation, maintenance & repair of infrastructure including but not limited to power distribution, emergency generators, UPS systems, PDU's, chillers, pumps, CRAC units, Building Automation System, along with other components related to Power & HVAC support.
Experienced in managing Data Centre vendors, out-sourcing vendors and project execution.
Skills

Job Responsibilities:
Administer, Monitor, maintain and optimize WAN, LAN, Wi-Fi networks for optimal performance and maximum availability.
Troubleshoot, evaluate and resolve hybrid wan/LAN/Wi-Fi performance and capacities issues.
Perform WAN/LAN/Wi-Fi/Firewall/Load balancer configuration, backups and regular network documentation updates.
Collaborate on the design and implementation of new technical solutions.
Troubleshoot and optimize WAN circuits with upstream provider.
Manage and coordinate the administration of several systems
Assist with security and third-party software installations.
Provide next level support to the level 1 support team.
Communicate and liaise with all company departments; notify appropriate parties immediately of any issues which may affect efficient operations including, but not limited to, outages, service disruptions, and network bottlenecks.
Maximize network performance by monitoring performance; troubleshooting network problems and outages; scheduling upgrades; collaborating with network architects for network optimization.
Secure network system by establishing and enforcing policies; defining and monitoring access.
Take an automated data driven approach to diagnosing and solving complex network infrastructure issues
Leverage automation skills and take a "DevOps" approach to improve efficiency of solving complex network infrastructure issues, network management.
Demonstrate a high level of energy, results driven and able to work under pressure with tight deadlines
Qualifications:
4-8 years' experience in Network implementation and support role for a large IP network
Full comprehension of the TCP/IP application suite and OSI models
Experience with administration, implementation, and troubleshooting of IPv4, Layer 2 and Layer 3 switches
Experience with Cisco WAN Routes, Cisco Nexus switch, Juniper/Fortigate firewalls, F5/Netscaller Load balancers, Dynamic routing protocols, DHCP, NAT, and QoS
Experience implementing interior and exterior WAN routing protocols and New WAN technologies (SDWAN)
Experience with New technologies: SDWAN, NSX, ACI and Cloud computing
Network installation experience in a high availability LAN, data center or NOC
Experience with LAN switching (spanning tree, VLAN, trunking, IGMP, PIM)
Experience with DMVPN, VPN/SSLVPN Tunnels, VoIP and Multicast
Experience with network monitoring tools
Familiarity with Unix-like systems such as MacOS, Centos and Ubuntu
Experience with virtual server environments.
Experience with scripting for network automation
Attention to detail and discipline to utilize best practices for network systems and security
Excellent oral, written and interpersonal communication skills
Ability to interact with both internal and external customers who may be technical or non-technical
Willing to work after hours/weekends to perform planned and emergency network maintenance
Ability to travel to sites for installations and maintenance
Ability to work independently but also a team player
Displays a passion for high customer satisfaction and achieving operational excellence
Certifications in Cisco (CCNP minimum/CCIE desirable) preferred
Certifications in Juniper, VMWare, Fortigate, F5 certifications are desirable
Skills

Key responsibilities
Work closely with the Internal Communications Head to ensure the internal communications strategies/executions align with business priorities and deliver a consistent tone of voice and communications style
Effectively communicate objectives, strategic areas and key initiatives as well as provide timely updates to employees
Develop and deliver communication plans that are specific to each request. Subjects include leadership communications, business objectives, key initiatives, industry or product expertise, employee engagement or latest developments
Create fresh ways of message delivery (across content, channels and experiences) to communicate business objectives and deepen employee engagement
Work with relevant stakeholders to develop, edit and storyboard engaging content (including multimedia content such as full-length article, videos, banners, eDMs and infographics) that is relevant, personalised and targeted for employees
Develop and manage content calendar
Improve employee engagement through carefully curated activities
Most important deliverables include

ad-hoc eDMs publishing (in-house)
monthly newsletter publishing and intranet maintenance/improvement (mostly working with vendors, i.e. design agency and content writer)
planning and executions of employee engagement activities (in-house)
the preparation of monthly analytics report
Requirements
University degree with at least 3 years working in a marketing and communications role. Internal communications or agency experiences are highly desired.
Experience in content publishing, i.e. writing and crafting communication pieces
Ideally equipped with basic Photoshop/Illustrator skills to design creative visuals (i.e. eDMs and newsletter layout) that compliments the message
Good awareness and knowledge of best practice in marketing and communications
Basic knowledge of event planning and execution
Ability to connect-the-dots, develop new ideas, approaches and solutions
Strong attention to detail and ability to multi-task projects, priorities, schedules, and deliverables
Self-motivated and independent with a "can do" attitude that focus on solutions. A good team player and thrives in a fast-paced environment
Good project management and delivery. Can manage vendors effectively and work with a wide range of different stakeholders
Proficient in PowerPoint, Adobe, Google Analytics, Mailchimp and others.
Skills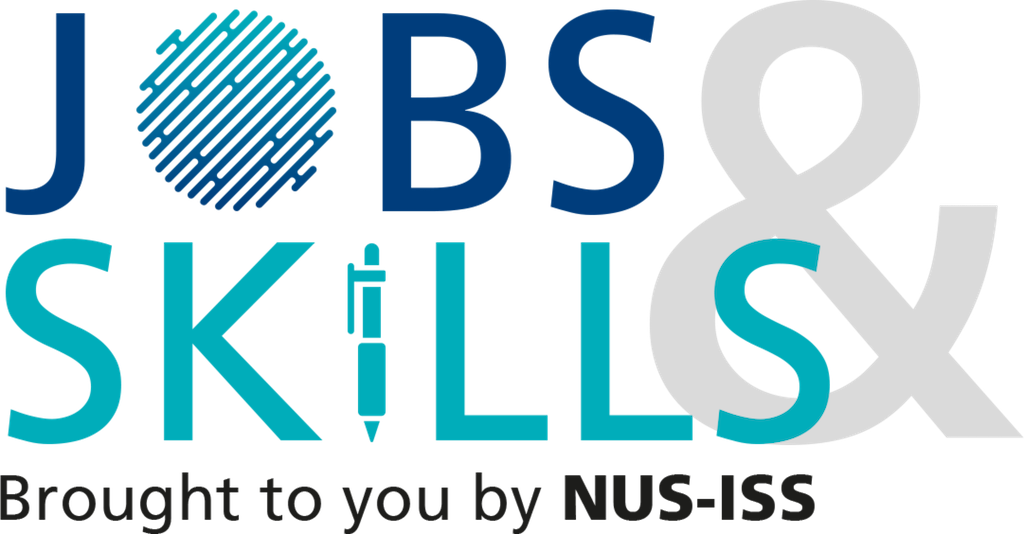 Singapore Airlines is looking to hire NUS-ISS talent.
You will be part of a team that handles the end to implementation and maintenance of business application systems in the Cabin Crew Division. You will work closely with end-users to automate various business processes by implementing IT solutions that align with business goals.
Key Responsibilities include:
- Co-ordinate and collate business requirements from different departments; and consolidate business requirements for tender.
- Perform feasibility studies during initiation of new IT systems.
- Perform cost benefit analyses to determine if projects can be justified to obtain project approvals.
- Manage end to end project implementation activities ensuring project objectives and timelines are met.
- Involved in change management initiatives relating to business systems.
Skills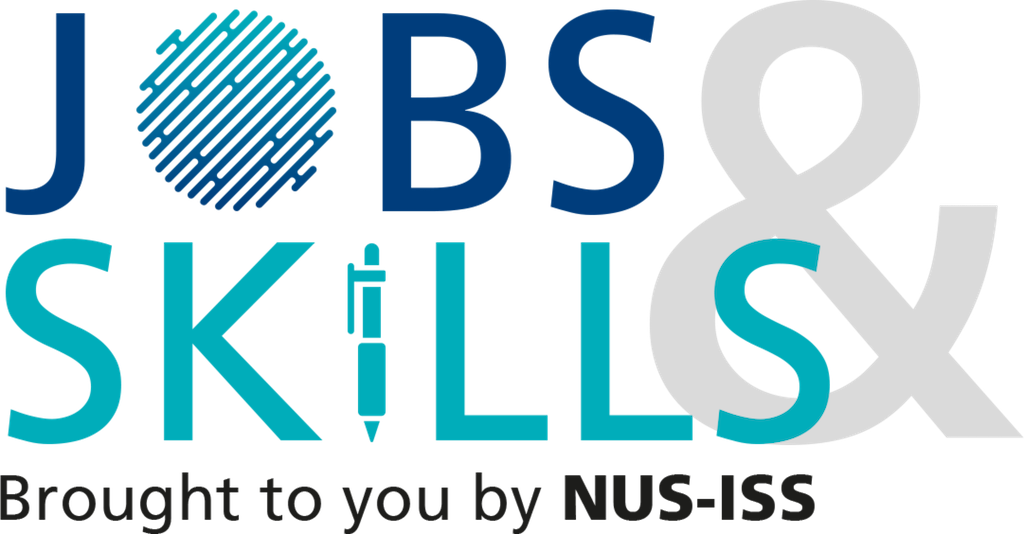 We have a great opportunity for a talented and self-motivated Senior Developer to join our Project Management team at NCS. At NCS, we seek to nurture talents in creating and developing innovative solutions. If you are passionate about new technologies and new ideas, NCS could be a place for you!

Roles & Responsibilities
As a Java Developer (Junior/ Senior) , you will be involved in the software development life cycle including application development, implementation, maintenance and post-implementation review.
The broad area of your role covers the followings:
• Liaising extensively with external or internal clients;
• Analysing clients' existing systems;
• Translating client requirements into highly specified project briefs;
• Identifying options for potential solutions and assessing them for both technical and business suitability;
• Drawing up specific proposals for modified or replacement systems;
• Hands-on individual and be able to work with local and off-shore teams to deliver projects on the technical aspects
The role requires you to be hands-on and you will be involved in providing user support requires investigating and troubleshooting issues, as well as providing timely improvements/ resolutions to address problems / incidents encountered.

The ideal profile should have / be
• Minimum 6 years of relevant IT experience and technically competent in two or more of the following languages, tools and technologies:
- Java
- PL/ SQL
- Weblogic Unix
- Angular
• Strong Analytical skills and well verse with problem resolution methodologies
• Strong customer-service orientation.
• Possess can-do attitude, initiative, creativity and able to work under stringent time
Skills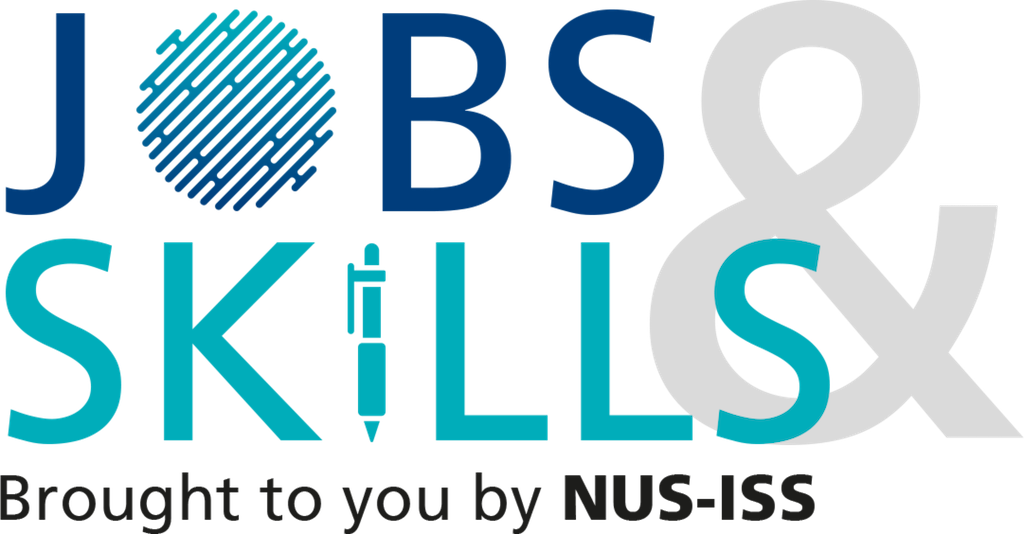 We have a great opportunity for a talented and self-motivated Business System Analyst Lead to join our Business Application Services team at NCS. At NCS, we seek to nurture talents in creating and developing innovative solutions. If you are passionate about new technologies and new ideas, NCS could be a place for you!
Roles & Responsibilities
Plan and lead requirement gathering and design
Clarify requirement and manage scope against baseline
Participate in developing and reviewing Functional Specifications/User Cases
Participate in developing test plan and reviewing Test Specification
Participate in developing Technical Design Specifications
Provide programming guidelines and coach software engineers in delivering in accordance to requirement and ensure that the architecture is followed throughout the entire project lifecycle
Conduct code walkthrough/reviews
Provide support to pre-sales solution team

The ideal profile should have / be
Typically 6 years IT experience and 1 year of IT / Communications Engineering project management experience
Ability to manage low complexity projects
Possess relevant system development / maintenance experience using Java-related technologies
Self-motivated with a positive "can-do" attitude, creative with excellent presentation, communication, negotiation and interpersonal skills including strong persuasive techniques.
Ability to lead, develop and maintain respectful and trusting relationship
Proficient in written and spoken English
Degree in Computer Science / Computer Engineering / Information Technology related field, or IT equivalent
Skills

- East, 5days
- Walking distance from MRT
- Salary: Up to $2,200 (based on experience)
- Training will be provided

Responsibilities:
- Perform calibration, engineering assessment, preventive maintenance, corrective maintenance, troubleshooting, on-site installation
Skills Maintain reliable operations of Utilities system such as HVAC, WFI/ purified water, compressed air, cooling water, nitrogen gas, breathing air, refrigeration system, waste water treatment, building management system etc.
Perform basic repair and troubleshooting to maintain system including associated controls and equipment in good condition.
Coordinate with Maintenance team for system shutdown maintenance by performing Lock out Tag out in accordance to Safe Work Procedures.
Conduct field walk down, logging, sample Read more
collection & analysis and routine operation activities.
Other tasks as assigned.


Requirements:


Min NITEC / Diploma in any discipline
Singapore MOM boiler attendant certified is preferred
Min 3 years in the operation and maintenance of utilities system in pharmaceuticals, refinery or chemical industries.
Competency in basic computer skill.
Good interpersonal and communication skill.
Able to perform shifts


Interested & qualified applicants, please forward your latest CV in MS word format to [Click Here to Email Your Resume]
­­­­­­­­­­­
Skills Basic $2000 - $2500 (depends on experience)

AWS + Bonus + Medical/ Dental/ Insurance Benefits

5.5 Alt (8.45am-5.30pm / 8.45am-12.30pm)

Location @Tuas (Transport provided)

**Heavy machinery distributor**

Responsibilities:

Data Entry, process P/O and Service Order
Handle maintenance request and prepare report
Coordinate repair and maintenance arrangement
Manage equipment certification/ application

Requirements:

Min O level with 1 year experience working in similar industries
Possess Class 3 license
Singaporean ONLY

For consideration, kindly submit your CV by clicking "APPLY Now" or email to [Click Read more
Here to Email Your Resume]

**Only shortlisted candidate would be notified**

EA Reg. No: R1982917 | Lee Bee Yen
Skills
Benefits Summary:

Established Japanese MNC specialising in Chemical and Oil & Gas
Monthly Salary: $4500-$6000
Monday to Friday, 8.00am-4.30pm
Location: Jurong Island (Transport pick up at Jurong East MRT)


Job Responsibilities:

Lead all assigned personnel (subordinates, in-house contractors, ad-hoc contractors etc.) to achieve target of zero injury, accident and public nuisance in assigned plant(s).
Ensure all executed activities are in compliance with applicable regulatory requirements.
Participate in SMAG / department endorsed 5S activities.
Support SI / Senior Read more
SI to execute the Daily, Ad-Hoc & SDM (focusing on mechanical aspects) activities in the assigned plant(s) to ensure all such activities are executed safely, efficiently, within schedule and allocated budget.
Review all maintenance planning and work execution documents, e.g. Long Term Maintenance Plan, Critical Equipment List, PML List, MIP etc. promptly.
Draft and revise maintenance work procedures and work instructions.
Work with SI/Senior SI to analyze data of plants' critical equipment (from predictive and preventive maintenance activities) and make necessary recommendations and/ or countermeasures.
Support SI/Senior SI to plan and execute the SDM work in assigned plant(s).
Plan, co-ordinate and execute specialized technical work activities, e.g. statutory inspection of equipment for assigned plants, SMM Catalyst Replacement work etc.
Provide prompt and effective technical support to stakeholders of assigned plant(s), including Production, T&C members, external vendor experts etc.
Ensure that all maintenance works (PM / PdM / ProM / ad-hoc / SDM) are promptly planned and correctly executed to the satisfaction of all stakeholders
Ensure urgent work requests and call-outs are attended to promptly and completed satisfactorily.
Lead and conduct precise troubleshooting of complex problems, working with relevant stakeholders to study the problems systematically and identify effective countermeasures.
Work with SI / Senior SI to upkeep proper documentation of maintenance and improvement related works.
Work with SI / Senior SI to fulfill ISO requirements by establishing procedure, calibration forms and training of personnel.
Manage the Mechanical maintenance measurement equipment through periodical calibration, repair etc.
Prepare accurate Technical Specifications / Materials Acquisition documents.
Monitor assigned plant's maintenance expenditure, keeping it within yearly budget.
Work with Procurement Personnel to acquire required materials, spare parts and external services at a reasonable price.
Lead cost saving initiatives and execute price comparison for high value purchases of non-OEM services, materials and parts.
Check and approve purchase requisitions by subordinates (S1 Release in SAP), ensuring proper cost considerations be made for all purchases.
Support SI / Senior SI to review the stock level of spare parts in assigned plant(s) regularly so as to ensure optimal stock level.
Lead and guide subordinates and assigned in-house contract workers to execute their work safely, effectively, efficiently and without re-work.
Drive and facilitate work collaboration among members of own team and with internal & external stakeholders.
Conduct training and in-house contract workers on specific technical topics
Assist or work with Senior Engineer to develop the technical designs, including finalizing engineering design documentations and RFAs for minor plant modification works; Manage, execute and complete the minor modification works within schedule and budget.
Participate in the development of the various technical designs, including finalizing engineering design documentations, project schedule, budget and deliverables of CAPEX or major plant modification projects.
Lead, manage and execute any assigned CAPEX or major plant modification projects tasks.



Additional Information:

Degree in Mechanical Engineering or related disciplines.
At least 5 years of relevant experience in executing maintenance and engineering work within Petrochemical / Pharmaceutical industries;
Good technical knowledge on the functionality of both rotating and static mechanical equipment commonly utilised in process plants.



Applicants who possess relevant experience for the above responsibilities are most welcome to apply. If you do not possess the above experience, your application will still be considered on individual merits and you may be contacted for other opportunities.

Please submit your updated resume in MS format by using the APPLY NOW BUTTON. You may also email your resume directly to [Click Here to Email Your Resume]
Our dedicated and approachable MCI consultants will get back to you soon for a confidential discussion.
Please include the following information in your resume:


Education background
Work experiences in point forms
Reason (s) for leaving
Current and expected salary
Date of availability / Notice period


By submitting your personal data and/or resume, you give consent to collection, use and disclosure of your personal data and/or resume by the company (or its agent) for the purpose of the processing and administration by company relating to this job application.

**We regret to inform that only shortlisted candidates would be notified. **
We wish you all the best in your career search.

Chua Song Lim (Terrence)
Registration Number: R1981763
EA License Number: 06C2859
Skills