Sign in or register for a JobTech account.
Jobs that require

maintenance management

skill

Collaborate with various technology teams in the maintenance of effective internal controls;
Liaise with the Group Audit, Group Legal and Compliance and ORM teams on a regular basis;
Support team lead to manage internal/external audit engagements;
Raise issues/concerns, and provide constructive advice to the management so that significant IT risk and control issues are escalated and resolved properly;
Execute risk assessments and perform controls testing to ensure their effectiveness;
Track process improvements and issues corrective actions to ensure timely closure;
Work closely with stakeholders and security teams to mitigate/resolve reported security vulnerabilities
Provide support and review on the privilege ID usage and conduct review to ensure adherence to access controls standards, including investigate on reported exceptions
Perform data analysis or procedure reviews to ensure compliance to the bank security standards;
Work with internal stakeholders and vendor to review and streamline the work processes of the bank and vendors
Requirements
Minimum a degree in Information Technology, Engineering or related discipline
At least 4 years of working experience in Risk Management within IT.
Experience in IT audit, Cloud Security will be an advantage
Good understanding of Secure Software Development Life Cycle, Threat and Vulnerabilities Assessment, Agile Methodology and IT General Controls
Good understanding of technology and operational risks, regulatory requirements
Strong communication, interpersonal and written skills
Able to work independently with minimal supervision and with a positive attitude
Willing to learn and take new challenges with an open-mind.
Skills

To manage all application schedule tasks development & monitoring
To gather system changes requirements from technical application team
To automate all schedule tasks & provide technical solution end-to-end
Manage delivery of all enhancements, which include: Plan, co-ordinate and liaise with users and the development team on system requirements gathering, documentation and creating/performing user acceptance tests for successful system implementation.
Design, develop and deploy applications for new business requirements.
Provide operational support/troubleshooting for applications and their on-going maintenance.
Required Experience
Hands on development skill on VB Scripts, Window scheduler tasks, PL/SQL
Have at least 5 years involvement in application development before
Understanding of Tivoli tools is a plus.
Must have manage some small projects/enhancements with SDLC experience.
Skills

Job Description
To assist DC Facility Manager to govern the facility operation of Data Centres and remote buildings IT Rooms.
Management of Data Centre and remote building IT space power and space Capacity (including cable containment), Planning and Provisioning
Familiar with Structured Cabling system and its related components
Assist on cabling request and ensure quality Structured Cabling installation through close supervision of cabling installer
To backfill when 24x7 L1 facility engineers require assistance
Experience required
Minimum 5 years Data Centre facilities management and project experience.
Experience working in a high-pressured environment with 24x7 on-call responsibilities
Strong understanding of incident, problem and change management procedures based on ITIL best practices
Must be experienced in the operation, maintenance & repair of infrastructure including but not limited to power distribution, emergency generators, UPS systems, PDU's, chillers, pumps, CRAC units, Building Automation System, along with other components related to Power & HVAC support.
Experienced in managing Data Centre vendors, out-sourcing vendors and project execution.
Skills

Job Responsibilities:
Administer, Monitor, maintain and optimize WAN, LAN, Wi-Fi networks for optimal performance and maximum availability.
Troubleshoot, evaluate and resolve hybrid wan/LAN/Wi-Fi performance and capacities issues.
Perform WAN/LAN/Wi-Fi/Firewall/Load balancer configuration, backups and regular network documentation updates.
Collaborate on the design and implementation of new technical solutions.
Troubleshoot and optimize WAN circuits with upstream provider.
Manage and coordinate the administration of several systems
Assist with security and third-party software installations.
Provide next level support to the level 1 support team.
Communicate and liaise with all company departments; notify appropriate parties immediately of any issues which may affect efficient operations including, but not limited to, outages, service disruptions, and network bottlenecks.
Maximize network performance by monitoring performance; troubleshooting network problems and outages; scheduling upgrades; collaborating with network architects for network optimization.
Secure network system by establishing and enforcing policies; defining and monitoring access.
Take an automated data driven approach to diagnosing and solving complex network infrastructure issues
Leverage automation skills and take a "DevOps" approach to improve efficiency of solving complex network infrastructure issues, network management.
Demonstrate a high level of energy, results driven and able to work under pressure with tight deadlines
Qualifications:
4-8 years' experience in Network implementation and support role for a large IP network
Full comprehension of the TCP/IP application suite and OSI models
Experience with administration, implementation, and troubleshooting of IPv4, Layer 2 and Layer 3 switches
Experience with Cisco WAN Routes, Cisco Nexus switch, Juniper/Fortigate firewalls, F5/Netscaller Load balancers, Dynamic routing protocols, DHCP, NAT, and QoS
Experience implementing interior and exterior WAN routing protocols and New WAN technologies (SDWAN)
Experience with New technologies: SDWAN, NSX, ACI and Cloud computing
Network installation experience in a high availability LAN, data center or NOC
Experience with LAN switching (spanning tree, VLAN, trunking, IGMP, PIM)
Experience with DMVPN, VPN/SSLVPN Tunnels, VoIP and Multicast
Experience with network monitoring tools
Familiarity with Unix-like systems such as MacOS, Centos and Ubuntu
Experience with virtual server environments.
Experience with scripting for network automation
Attention to detail and discipline to utilize best practices for network systems and security
Excellent oral, written and interpersonal communication skills
Ability to interact with both internal and external customers who may be technical or non-technical
Willing to work after hours/weekends to perform planned and emergency network maintenance
Ability to travel to sites for installations and maintenance
Ability to work independently but also a team player
Displays a passion for high customer satisfaction and achieving operational excellence
Certifications in Cisco (CCNP minimum/CCIE desirable) preferred
Certifications in Juniper, VMWare, Fortigate, F5 certifications are desirable
Skills

Key responsibilities
Work closely with the Internal Communications Head to ensure the internal communications strategies/executions align with business priorities and deliver a consistent tone of voice and communications style
Effectively communicate objectives, strategic areas and key initiatives as well as provide timely updates to employees
Develop and deliver communication plans that are specific to each request. Subjects include leadership communications, business objectives, key initiatives, industry or product expertise, employee engagement or latest developments
Create fresh ways of message delivery (across content, channels and experiences) to communicate business objectives and deepen employee engagement
Work with relevant stakeholders to develop, edit and storyboard engaging content (including multimedia content such as full-length article, videos, banners, eDMs and infographics) that is relevant, personalised and targeted for employees
Develop and manage content calendar
Improve employee engagement through carefully curated activities
Most important deliverables include

ad-hoc eDMs publishing (in-house)
monthly newsletter publishing and intranet maintenance/improvement (mostly working with vendors, i.e. design agency and content writer)
planning and executions of employee engagement activities (in-house)
the preparation of monthly analytics report
Requirements
University degree with at least 3 years working in a marketing and communications role. Internal communications or agency experiences are highly desired.
Experience in content publishing, i.e. writing and crafting communication pieces
Ideally equipped with basic Photoshop/Illustrator skills to design creative visuals (i.e. eDMs and newsletter layout) that compliments the message
Good awareness and knowledge of best practice in marketing and communications
Basic knowledge of event planning and execution
Ability to connect-the-dots, develop new ideas, approaches and solutions
Strong attention to detail and ability to multi-task projects, priorities, schedules, and deliverables
Self-motivated and independent with a "can do" attitude that focus on solutions. A good team player and thrives in a fast-paced environment
Good project management and delivery. Can manage vendors effectively and work with a wide range of different stakeholders
Proficient in PowerPoint, Adobe, Google Analytics, Mailchimp and others.
Skills
Yearly Benefit:

Bonus Up to 3 - 6 month in a year
Door to door pickup

Responsibilities:

Preparing repair processes such as Disassembly, Clean, Repair and Assembly of Aircraft Components
Perform Visual and Dimension Inspection of Engine Components
Ensure parts are repaired according to Airworthiness and Aircraft Manual

Check and certify Workshop maintenance test rigs, machinery and tools records follow company procedures that relate to the accurate maintenance of material

Identify unserviceable parts and initiate parts Read more
requisitions

Record information in a timely and useful manner in accordance with Company procedures (Quality manual, AP&P, etc.)

Responsible for care and maintenance of personal and Company tools/equipment.Perform general facility maintenance as required

Requirement

Diploma in Mechanical, Mechatronic, Manufacturing, Production, Aerospace, Electrical or any relevant.
No experience require as training provided.

HOW TO APPLY:
Applicants who possess relevant experience for the above responsibilities are most welcome to apply. If you do not possess the above experience, your application will still be considered on individual merits and you may be contacted for other opportunities.

Please submit your updated resume in MS format by using the APPLY NOW BUTTON or send resume to [Click Here to Email Your Resume]

Our dedicated and approachable MCI consultants will get back to you soon for a confidential discussion.

Please include the following information in your resume:

Education background
Work experiences in point forms
Reason (s) for leaving
Current and expected salary
Date of availability / Notice period

By submitting your personal data and/or resume, you give consent to collection, use and disclosure of your personal data and/or resume by the company (or its agent) for the purpose of the processing and administration by company relating to this job application.
**We regret to inform that only shortlisted candidates would be notified. **
>We wish you all the best in your career search.

Fong Ming Fei (Alex)
>Registration Number: R1549345
>EA License Number: 06C2859
Skills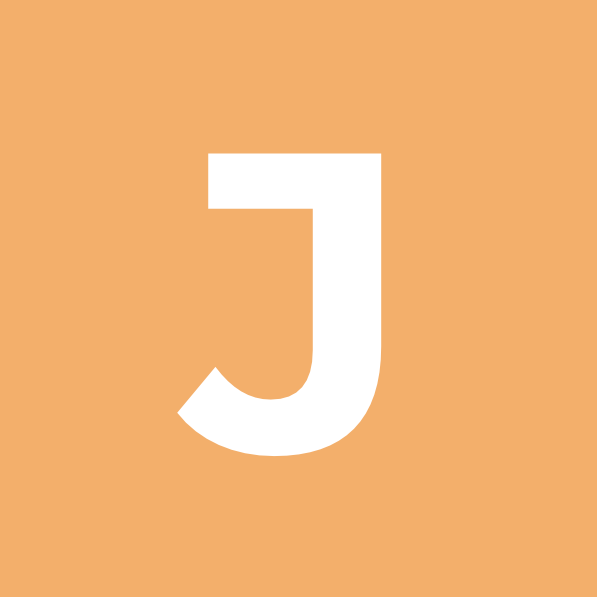 We are looking for passionate Service Engineer to join us!
Immediate hiring!

Location: West

Job descriptions:

Troubleshoot system and equipment to ascertain the cause of malfunction or breakdown.
Offer alternative solutions to problems and provide relevant costing should replacement of parts be required.
Assist in the installation after repair or overhaul is completed.
Assist in commissioning to ensure proper functioning upon completion of installation.
Conduct testing of company's products.
Ensure adequate after sales service by performing regular Read more
servicing and maintenance
Provide technical assistance and advice to both sales personnel and customers.
Assist the service engineers to co-ordinate, schedule and plan service activities


Job requirements

Min NITEC in Electrical/Mechanical Engineering or Equivalent
Good communication skills
Proficient in computer skills


Interested applicants, kindly furnish us with your detailed resume in MS Words format and click "Apply Now" button or send a copy of your resume to [Click Here to Email Your Resume]

** We regret to inform only shortlisted candidates will be notified. Applicants who do not possess necessary experience or qualification will still be considered on individual merits and may be contacted for other opportunities.**

JOBSTUDIO PTE LTD
EA License No: 10C4754
EA Personnel: Amanda Ong Eyen
EA Personnel Reg No: R2090336
Skills
Summary:
• Gross up to $2200
>• Bonus 3-5 months
>• Trasportation provided : DOOR-TO-DOOR
>• Full training provided
>• AWS + Shift allowances are provided
>• OT payable
>• Good career progression

Responsibilities:

Perform full assembly/disassembly of aerospace modules
Repair or overhaul components as needed
Follow the manual and instructions when carrying out maintenance and repair
Perform troubleshooting, maintenance works as needed

Requirements:

Possess Nitec or Diploma in Mechanical / Mechatronic / Aerospace / Manufacturing / Electrical / Electronics Engineering or related discipline

Applicants who possess relevant experience for the above Read more
responsibilities are most welcome to apply. If you do not possess the above experience, your application will still be considered on individual merits and you may be contacted for other opportunities.

Please submit your updated resume in MS format by using the APPLY NOW BUTTON
Alternatively, you may also email your resume to us at [Click Here to Email Your Resume]
Our dedicated and approachable MCI consultants will get back to you soon for a confidential discussion.
Please include the following information in your resume:

• Education background
>• Work experiences in point forms
>• Reason(s) for leaving
>• Current and Expected salary
>• Date of availability / Notice Period
*We regret to inform that only shortlisted candidates would be notified.*
Yeap Chun Heng(Roy)
>Registration No: R1988319
>MCI Career Services Pte Ltd
>EA License No: 06C2859
Skills Salary :$2800 - $3900 (basic) + 1 nth AWS + Variable bonus
Location : Near AMK
Our client is a US MNC High tech semicon equipment manufacturer

Responsibilities:
• Performs the set-up, calibration, testing and troubleshooting of circuits, components, instruments and mechanical assemblies
>• Tests and troubleshoots assemblies and/or final systems. May complete rework on assemblies and/or systems as a result of testing.
>• Prepares technical reports summarizing findings and recommending solutions to technical problems.
>• Assist Read more
in the selection and set-up of specialized test equipment.
>• Responsible for auditing, refurbishing, upgrading and installing tools.

Requirements:
• Diploma/Bachelor Degree in Electrical/Electronic/Mechanical Engineering or equivalent . Those without working experience are welcome.
>• Ability to read technical drawings/procedures and use a variety of precision testing and measuring instruments.
>• Minimum 3 years' experience in semicon equipment Maintenance / Troubleshooting / Installation.
>• Able to troubleshoot, diagnose, repair and debug complex electro/mechanical and optical equipment and systems.
All Successful candidates can expect a very competitive remuneration package and a comprehensive range of benefits.
Please email your resume in a detailed MS Word format to [Click Here to Email Your Resume] stating
1) Current Drawn
2) Expecting Salary
3) Date Available
4) Reason to Leave each job:

We regret that only shortlisted candidates will be notified.

Angela Win Myint
People Profilers Pte Ltd,
10 Anson Road #09-01/02 International Plaza
Singapore 079903
Tel: 6805 0857
www.peopleprofilers.com
EA License Number: 02C4944
EA Personnel Reg no. R1984514
Job ID: 47360
Skills
Job Objective:

Ensure that all assigned projects are completed successfully in accordance with SAV standards and best practices and meet customer requirements
Assist the Project Manager to plan and execute projects promptly, professionally and reliably


Core Responsibilities:
Document and Equipment Preparation

Liaise with internal parties to ensure that all information and requirements are captured at the project initiation stage
Check Bill of Materials (BOM) against schematic diagram(s) to ensure that equipment is correctly purchased
Ensure Read more
that all documentation (e.g. shop drawings, equipment catalogues) is prepared and approved as part of the Construction preparation stage
>
>Coordinate with all trades for AV integration & provisioning with advice from AV Designer and Project Manager
Prepare shop drawings (e.g. Reflected Ceiling Plan, AV Equipment Layout Plan, Containment Routing, Power and Data Provision Drawing, Elevation Drawing, Installation Detail Drawing) and submission for Project Manager approval
Submit equipment catalogues and samples for approval to project stakeholders (i.e. consultants/ client/ ID)
Plan for and coordinate all off-site racking activities to meet project requirements
Ensure that equipment/ cables are correctly labelled (e.g. serial number and asset tagging are correctly documented)

Ensure accurate and on-time delivery of equipment in accordance with Delivery Order(s)
Liaise with Safety personnel to provide required information for submission of safety documents

Coordination and Progress Monitoring

Proactively monitor site progress and coordinate with Main Contractor's Site Supervisor to ensure the feasibility of AV shop drawings (i.e. can be implemented successfully on site)
>
>Proactively monitor site progress and supervise daily activities to ensure timely completion
Identify site constraints and escalate these to the Project Manager for further action
Coordinate with the Site Supervisor to implement revised shop drawings
Attend all Site Coordination Meetings with Main Contractor to ensure AV shop drawings can be implemented successfully
Attend all Progress meetings with Main Contractor to monitor site progress

Attend to any site issues and arrange for resources to rectify these
Coordinate with internal stakeholders on installation, Testing & Commissioning and project closure.
Monitor and ensure that the SAV sub-contractor delivers the contractual scope of work within expected quality standards
>
>Monitor and provide weekly site status of sub-contractor to Project Manager

Prepare and submit weekly site progress reports (including percentage of work done and progress pictures) to Project Manager on each project undertaken

Project Closing and Handover

Ensure that equipment and cables are correctly labelled (e.g. serial number and asset tagging are correctly documented)
Collaborate with various stakeholders to prepare the Operations and Maintenance Manual (OMM) for submission
Coordinate with the Post-Sales Team to ensure site familiarization
Work with internal stakeholders to arrange manpower resources to clear punch list prior to handover to end-user(s)
Arrange for end-user training to be conducted by the AV Engineering Team
Skills