Sign in or register for a JobTech account.
Jobs that require

maintenance management

skill Job responsibilities:
Perform data entry related to AP/AR/GL
Reconcile the bank statement
Assist in year-end closing and reporting
Perform sorting, filing and archival of financial records and documents.
Assist in corporate secretarial duties including preparation of company incorporate document and directors'/shareholders' resolutions for on-going corporate secretarial matters for clients, maintenance of statutory records and registers.
To provide Admin support e.g Stationery ordering, Distilled water ordering, Mails collecting and distributing etc
Other ad-hoc duties as assigned
Job Requirements:
GCE "O"/Diploma in Accounting/LCCI
1 to 2 years of hands-on accounting experience
Proficient in MS office especially in Excel and MYOB accounting software
Responsible with positive attitude, be willing to learn and able to meet deadline
5 days work week (Mon to Fri); Positive and work life balance environment, Medical & dental insurance benefit.
Interested candidate, kindly forward your detailed resume by indicating your last drawn, expected salary and notice period.
Applicants require work pass need not apply. Only shortlisted candidate will be notified.
Website URL: www.baohegroup.com
Job Types: Full-time, Permanent
Salary: $1,800.00 to $2,500.00 /month
Skills

Our client is a leading German MNC with more than 400+ employees worldwide in different business sectors like industrial, automation, automotive and hand-held measurement equipment. Singapore, being the R&D centre for this division is currently hiring for a creative Embedded Software Engineer familiar with User Experience and User Interface for the team.
Senior Embedded Software Engineer (UX / UI)
Responsibilities
To specify, design and verify software running in an embedded test and measurement environment. The products operate in the field of hand-held measurement instruments for high-performance data cabling systems (up to 3GHz). This role is particularly focussed on the user experience and user interface of the instruments (UX/UI) so there is considerable scope for creative and design input alongside the software development. The role includes support for the full product lifecycle.
Specify, design and verify application code for next-generation embedded systems.
Maintenance and ongoing development of existing legacy applications, including feature enhancements and upgrades.
Management of the entire software development lifecycle, including a structured approach to project management and documentation.
Requirements capture and translation of product requirements into technical requirements and specifications.
Delivering user experience and graphical user interface designs (UX/UI) that are attractive, consistent, professional, and aligned with corporate brand image.
Working with the rest of the team on the design of future system architectures and platforms
Working with the rest of the team on system testing, debugging, and quality assurance
Ensure that all business activity is conducted in line with company values, policies and codes of conduct
Undertake any other activity as reasonably requested by management
Requirements
Proven track record of developing commercial applications for embedded systems.
Commercial experience of developing graphical user interfaces with third-party GUI frameworks.
Commercial experience with databases and data manipulation.
Experience with some or all of the following technologies will be beneficial: C#, C++, C, Embedded Linux, GUI frameworks, Microsoft embedded platforms/Windows CE, Python.
Experience with the use of Model-View-Controller (MVC) architectures would be beneficial.
Experience of developing client-server or Cloud applications would be beneficial.
Experience of working with defect tracking systems (e.g. JIRA, TestTrack Pro/Helix ALM)
Experience of working with version control and automated build tools (e.g. git, Jenkins)
Experience of working with structured and documented product requirements, thus allowing unit testing and automated regression testing would be beneficial.
Good communicator including excellent verbal and written English.
Degree in Software Engineering, Computer Science or another related subject.
Ability to work autonomously with minimal supervision, including time management and prioritisation.
Team player who enjoys interacting with a group of highly-motivated engineers.
Ability to analyse and resolve complex technical issues at a system design level, collaborating across multiple disciplines.
Flexible approach to working in a small team, requiring a hands-on approach to getting things done.
Interested applicants: Please send in your detailed resume to hr@searchstaffing.com.sg or contact Vincent Low for a confidential discussion at 6749 4236.
Skills
This role is responsible for supporting Procurement activities such as sourcing for goods and services, developing proposal and/or negotiation of contracts in support of complex services engagements.Responsible for supporting business operations, global compliance, client services bid management, supplier contract development and client services geo management. Responsibilities may include interfacing and supporting IBM's country, regional and/or worldwide procurement teamsand processes and supporting IBM strategic supply issues. The employee focuses Read more
on individual/team/department/ operational objectives.Drive Procurement savings initiatives, attain business savings target.Accountable to ensure that IBM business conduct guidelines and Procurement policies and practices are understood and followed.Job Requirements: Sourcing and commodity knowledge in key categories such as Connectivity, IT Products, Services & Maintenance, Services, Software, Facilities Servicesand Site Maintenance is preferred.Experienced in the use of SAP Ariba is an added advantage though not mandatory.Responsible for establishing, executing and tracking project plans,utilising fundamental project management techniquesAbility to review Procurement contract and identify supplier clauses that need to be reviewed for further revisionManages and develops IBM suppliers, business unit and customer relationships
Skills
Responsibilities:

Receiving of incoming goods
Checking of physical deliveries against documents
Will be required to actively involved in the inventory or stock count of the site
To do goods receiving count and inspection for incoming goods
To assist in stuffing and loading of outgoing goods
Issuing of Fittings to production
Housekeeping and maintenance of store.

Additional Information:

OT payable
Aerospace Industry
Attractive Benefits (AWS + BONUS)
Good career Growth
Training will be provided
Good interpersonel skills and well team player.

Applicants who possess Read more
relevant experience for the above responsibilities are most welcome to apply. If you do not possess the above experience, your application will still be considered on individual merits and you may be contacted for other opportunities.
Please submit your updated resume in MS format by using the APPLY NOW BUTTON.
Our dedicated and approachable MCI consultants will get back to you soon for a confidential discussion.
>Please include the following information in your resume:

Education background
Work experiences in point forms
Reason (s) for leaving
Current and expected salary
Date of availability / Notice period

**We regret to inform that only shortlisted candidates would be notified. **

We wish you all the best in your career search.

Ong Hui Shan (Gwen)
>Registration No: R1767800
>EA Licence No.: 06C2859
>MCI Career Services Pte Ltd
Skills
Responsibilities:

Module assemblies for high precision equipment.
Carry out calibration & testing for all assemblies module on demo machine or test equipment efficiently
Ensure produce good module to end customer or internal customer
Maintenance good condition of Demo machine or testing equipment

Requirement

NITEC, Diploma or Bachelor in Mechanical, Mechatronic, Manufacturing, Production, Aerospace, or any relevant.
No experience require as training provided.
Able start immediate is a plus.


Applicants who possess relevant experience for the above responsibilities Read more
are most welcome to apply. If you do not possess the above experience, your application will still be considered on individual merits and you may be contacted for other opportunities.

Please submit your updated resume in MS format by using the APPLY NOW BUTTON.

Alternatively, you may also email your resume to us at [Click Here to Email Your Resume]

Our dedicated and approachable MCI consultants will get back to you soon for a confidential discussion.

Please include the following information in your resume:

Education background
Work experiences in point forms
Reason (s) for leaving
Current and expected salary
Date of availability / Notice period

**We regret to inform that only shortlisted candidates would be notified. **
>We wish you all the best in your career search.

Alexandra Leng Chin Xuan
Registration Number: R1987597
EA Licence No: 06C2859 (MCI Career Services Pte Ltd)
Skills
Responsibilities

The day to day responsibilities of include roles inside the office, on the construction site - or in meetings with clients and other project personnel. While the very nature of construction work ensures no two projects are ever the same, a typical work day might involve:
preparation of contracts, including details regarding quantities of required materials
On-going cost analysis of maintenance and repair work
Feasibility studies of client requests
Analysing completed work Read more
and arranging payment to contractors
Allocating upcoming work to contractors
Site visits, assessments and projections for future work

Other Information:

Min Dip holders and above
At least 3-5 years years of experience in contruction sector (Main Con)

Applicants who possess relevant experience for the above responsibilities are most welcome to apply. If you do not possess the above experience, your application will still be considered on individual merits and you may be contacted for other opportunities.

Please submit your updated resume in MS format by using the APPLY NOW BUTTON.

Our dedicated and approachable MCI consultants will get back to you soon for a confidential discussion.

Please include the following information in your resume:

Education background
Work experiences in point forms
Reason (s) for leaving
Current and expected salary
Date of availability / Notice period

**We regret to inform that only shortlisted candidates would be notified. **

We wish you all the best in your career search.

Ong Hui Shan (Gwen)
>Registration No: R1767800
>EA Licence No.: 06C2859
>MCI Career Services Pte Ltd
Skills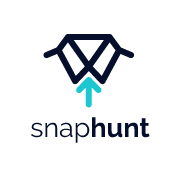 The Offer

Excellent opportunity to work with a global Video Game company.
Generate exhilarating & unforgettable gameplay experiences


The Employer
>Our client is a leading game development firm in the Asia Pacific and is part of a global video game company. The Singapore branch has been here for more than a decade with a multicultural team of over 30 different nationalities.

The Job
>As a Senior Gameplay Programmer, you will work on game elements Read more
that are not controlled by the players (for e.g. NPC/enemy actions and behaviours) that enrich the overall game experience.

Your responsibilities include:

Writing clear and well-structured C++ code while bearing in mind performance, maintenance and compatibility requirements.
Collecting, interpreting and analyzing the technical feasibility of AI specifications.
Analyzing and determining if current AI functionalities in the game engine meet the project's AI requirements.
Suggesting technical improvements while designing and implementing new AI systems.
Collaborating with designers to discuss technical constraints and establish technical solutions for varying AI functionalities.
Proposing technical innovations inspired by industry leaders.
Verifying and validating that newly developed systems conform to the project's AI goals without negatively affecting existing code.
Supporting AI functionalities and systems designed for the production.
Finding and fixing AI bugs flagged by quality control and teams from other disciplines.
Documenting work to transfer system knowledge allowing users to understand the use of new AI functionalities.


The Profile

You possess a Degree in Computer Science / Software Engineering and have at least 5 years' experience in programming AI for video games or related disciplines.
You also have relevant experience working on AAA titles, current and next-gen consoles.
You have an aptitude for solving complex analytical and logical problems
You are an extremely detail-oriented person who is also flexible enough to adapt to a fast-paced changing environment.
You are a driven individual with excellent interpersonal and communication skills
You are team-oriented.

ref: 71320046
Skills
JOB DESCRIPTION

Monitor HCM business process for Workday modules of recruiting, onboarding, absence, time and attendance, compensation, talent and core HCM ESS/MSS functionality in partnership with functional experts and HR teams
Partner with HR teams and Payroll and collaborate on business requirements to achieve efficient business operations and an optimal end user experience
Review business procedures/workflow to ensure system features are being fully utilized and identify Workday features that may improve Read more
efficiency
Perform functional centralized transactions, such as business process management, M&A activities, organization management, and EIB/Integration management
Manage, troubleshoot and resolve data interfaces with internal/external applications / databases and other vendor applications
Act as point person for upgrades/releases, fixes, testing and other projects as assigned
Assist and project manage the implementation and rollout of Workday HRIS system to overseas entities
Conduct business process needs analysis and process harmonization workshops to harmonise towards common set of requirements and localize where possible
Work in close partnership with key stakeholders including HR, IT and other relevant parties on system setup, configuration, testing, training and eventual go-live deployment
Support in change management activities to ensure smooth transition to new system
Perform post-implementation support including troubleshooting, system re-configuration and adjustments as and when required

​
JOB REQUIREMENTS

BA/BS degree
4+ years of experience in Workday HRIS System in setup, implementation, enhancement and maintenance for Core HR, Compensation, Benefits, Talent, Time tracking, Security, Reporting (Simple, Advanced, Matrix, Composite, Birt etc), Learning and Integration Tools (Packaged Integrations, Workday studio, Enterprise Integration Builder (EIB), Document Transformation etc)
Knowledge and experience in applications and databases such as Active Directory, SAP etc
Have some experience rolling out Workday HRIS on a regional or global scale
Ability to analyse business process requirements, general understanding of HR and translate into Workday HRIS system configuration
Able to multi-task
Able to manage different stakeholders and different cultures
Excellent communication skills, both verbal and in writing
Able to maintain confidentiality in handling of employee data
Able to fulfil travel requirements as part of implementation scope

​
Skills
Responsibilities:

Perform full assembly/disassembly of aerospace modules
Repair or overhaul components as needed
Follow the manual and instructions when carrying out maintenance and repair
Perform troubleshooting, maintenance works as needed

Requirements:

Possess Nitec or Diploma in Mechanical / Mechatronic / Aerospace / Manufacturing / Electrical / Electronics Engineering or related discipline

Applicants who possess relevant experience for the above responsibilities are most welcome to apply. If you do not possess the above experience, your application Read more
will still be considered on individual merits and you may be contacted for other opportunities.

Please submit your updated resume in MS format by using the APPLY NOW BUTTON
Alternatively, you may also email your resume to us at [Click Here to Email Your Resume]
Our dedicated and approachable MCI consultants will get back to you soon for a confidential discussion.
Please include the following information in your resume:

• Education background
>• Work experiences in point forms
>• Reason(s) for leaving
>• Current and Expected salary
>• Date of availability / Notice Period

*We regret to inform that only shortlisted candidates would be notified.*

Ong Hui Shan Gwen
>Registration Number: R1767800
>MCI Career Services Pte Ltd
>EA Licence No: 06C2859
Skills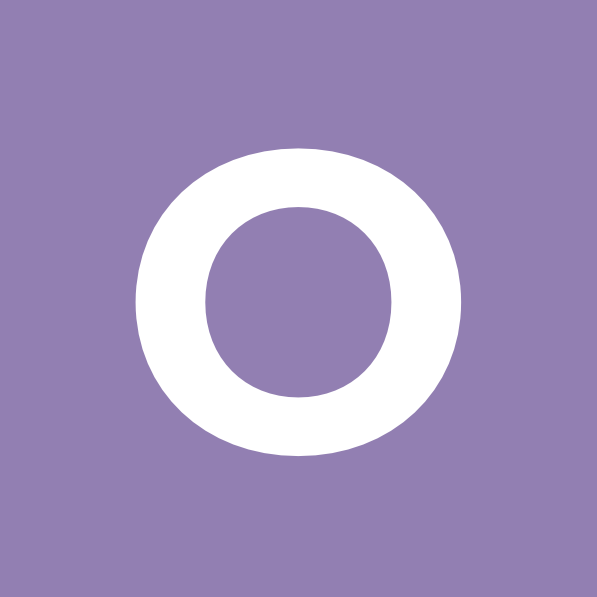 1) Mechanical & Electrical Technician
>Key Responsibilities
>
Assure safety standards are used which comply with company HSE policy.
Perform a wide variety of general building maintenance repairs and services.
Perform the "Preventative Maintenance Program" base on planned schedule.
Involvement / participation in team projects & process improvement
Assist in monitoring all work being performed by external contractors.
Replace all malfunctioning parts on equipment.
Responsible for alerting the superior of any unusual occurrence and/or damage that have Read more
taken place or that may occur.
Ensure compliance of all work related activities in a fair, ethical, and consistent manner
Carry out general electrical & mechanical repairs & trouble shootings

Other Responsibilities

To use proper tooling for any work carried out.
Identify problems/root cause and implements solution
Work independently in the absence of supervision without incurring any mistakes.
Minimize equipment down time by solving the issue with faster & effective way.
Maintains accurate records of preventative maintenance schedules on daily basis.
Perform weekly safety checks throughout the facility to ensure a safe and clean environment for the patrons of the facility and to eliminate all hazards.
Performs related duties as required.

Requirements

Possess at least ITE in Engineering related or 2 years of working experience in engineering or related discipline
Possess strong leadership with excellent problem solving skill
Strong interpersonal and negotiation skills.
Good in Microsoft office and email is preferred.


2) Electrical Technician (production division)
Key Responsibilities
>
Assure safety standards are used which comply with company HSE policy.
Ensure and maintain high standard of GMP on personal as well as work at all time.
Perform a wide variety of general maintenance, repairs and services related to Production / Electrical Equipment .
Schedule and complete the "Preventative Maintenance Program" given by Engineering Manager.
Involvement / participation in team projects & process improvement.
Assist in monitoring all work being performed by external contractors
Ensure compliance of all work related activities in a fair, ethical, and consistent manner
Assisting Engineer to maintain inventory controls for cost effective operations.


Other Responsibilities

Assist & liaise with Production team for daily production
To use proper tooling for any work carried out.
Identify problems/root cause and implements solutions.
Work independently in the absence of supervision without incurring any mistakes.
Minimize equipment down time by solving the issue with faster & effective ways.
Maintains accurate and up-to-date records of preventative maintenance on daily basis.
Perform safety checks throughout the facility to ensure a safe and clean environment for the patrons and to eliminate all hazards.
Performs related duties as and when are required.


Requirements

Minimum 2 years of experience in a Manufacturing Environment
Nitec /ITC in Electrical Engineering

Shift work for both positions

Please submit resumes, in MS Word format, to [Click Here to Email Your Resume] with the following details:-
Position applying for
Current remuneration
Expected remuneration
Notice period
Reason for Leaving

Quek Hong Guek
EA License No : 06C4642
>EA Reg No : R1981137
We regret that only shortlisted candidates will be notified
Skills