Sign in or register for a JobTech account.
Jobs that require

marine & offshore

skill
* *Full Time*
* *MNC – Shipping *
* *CBD Area*

We are Looking for Operation executive to join our operation team.
*Operations Responsibilities*

* Monitor fleet vessel operations status
* Liaison with brokers on operational matters, charterers request,to ensure all operational informations are pass on timely
* Check/verify chrtrs claims related to vessel performance, off hire claims, deviations,etc
* Identify charterers needs and expectations through relationship management
* To assist with operational duties as may require from time to time
* Perform all shipping functions, including shipping database update and necessary operations support
* Resolve common disputes and claims between charterers and ship-owners
*Requirements:* ·
* Min Diploma in Maritime studies//Business Administration or equivalent;
* 1-3 years of related working experience in marine industry (Dry cargo / Chem tankers / Ship-owner).
* She/He should have a good understanding of charter parties, and shipping documentation. Strong knowledge of the Shipping industry is essential.
* Entry level candidates with keen interest in shipping may also be considered as exceptional.
* Able to work independently, responsible and manage multiple priorities
* Strong team player with good interpersonal skills, able to communicate well with others.
* The successful candidate can expect personal development opportunities, international exposure, and attractive working condition.

*HOW TO APPLY:*
\*\* Please submit your CV in Microsoft Words format to the email below to " operation@owcrew.com "
*FOR IMMEDIATE CONSIDERATION:*
Please indicate the below information in your resume:
* Current & Expected salary
* Reason(s) for leaving
* Availability to commence work
Skills - Japan MNC / 5 days / Salary up to S$2k
- Location: Alps Avenue (Company Bus Provided – Pick up point)
- 2 years' experience within same industries / field


Our client providing one-stop business solutions that connect people and companies beyond national and regional boundaries, through diverse logistics modes, integrating land, air and marine transport.
>

Job Responsibilities:

To assist customer in coordination of export shipment via air and prepare shipment files
Direct Read more
Contact with Customers with outstanding friendly and reliable service offered
Ensuring to provide the flight details to customer within the stipulated time (1 hour) upon receiving the booking
Check on the Export Documents Compliance when processing the export work order
Apply the correct export permit and other export custom processed on timely manner
To answers all call within 3 ringing tone (without fail)
Monitor the on-board status without fail and to informed customer on any irregularity
Good communication among all related department concern E.g. Ops, Warehouse, Traffic, planning team
Always ensuring that the Airfreight rates apply is correct and updated.
Constantly aware and update on NEW changes / requirement by airlines or governmental requirement
Ensure that all monthly customer report is submitted on timely manner without fail



Job Requirements:

Minimum 3 " O" Level or 5 " N " Level
2 Years' experiecnce within the same industries / field



HOW TO APPLY:

Interested applicants, please click on "Apply Now" to submit your resume or you may e-mail your application to [Click Here to Email Your Resume]
>Stafflink Services Pte Ltd
>EA Licence No.: 04C4294
>EA Personnel: Liew Poi Thong
>EA Personnel Reg. No.: R1988840
Skills - Japan MNC / 5 days / 9am – 6.30pm
- Salary up to S$18,000
- Location: Jurong East
- Channel to develop new business (Especially Commercial Luxury Brands)


Our client providing one-stop business solutions that connect people and companies beyond national and regional boundaries, through diverse logistics modes, integrating land, air and marine transport.
>

Job Responsibilities:
>
Proactively seek new business opportunities from logistics markets of Luxury brands
Planning and executing logistics business for fashion Read more
and apparel (Especially Luxury Brands and other apparel category)
Review business potential and identify potential business opportunities
Prospecting and developing businesses across country and region
Research on regulations on logistics and providing service to each country across the region
Coordinate and lead all sales inquiries, tender and RFQ
Review and meeting sales targets and ensure all business transactions meet P&L objectives
Continuously building and maintaining strategic relationships with new and existing clients
Other administrative tasks (preparing various materials for meetings, arranging business trips etc.)



Job Requirements:
>
At least 15 years Sales and Business Development experience in Logistics or Freight Forwarding industry (Especially Luxury Brands and other apparel categories)
Minimum 5 years in Senior Management position
Possess entrepreneurship and resourcefulness together with strategic and critical thinking
In depth knowledge of apparel markets
Excellent communication and interpersonal skill
Ability to interact with people from different countries and cultures
Basic knowledge of warehousing, freight forwarding, general logistics markets
Able to travel within short notices
Strong presentation skills with fluency in both written & spoken English
Computer literate & familiar with MS office



HOW TO APPLY:

Interested applicants, please click on "Apply Now" to submit your resume or you may e-mail your application to [Click Here to Email Your Resume]
>Stafflink Services Pte Ltd
>EA Licence No.: 04C4294
>EA Personnel: Liew Poi Thong
>EA Personnel Reg. No.: R1988840
Skills Japan MNC / 5 days / 9am – 6.30pm
Salary up to S$8,000
Location: Alps Avenue (Company Bus Provided: Pick up point Jurong East, Bukit Merah, Tampines)



Our client providing one-stop business solutions that connect people and companies beyond national and regional boundaries, through diverse logistics modes, integrating land, air, and marine transport.
>

Responsibilities:

Proactively seek new business opportunities – prospecting, identifying and establishing solid rapport and relationship with potential new clients and Read more
key decision-makers.
Achieve sales targets set by Global HQ to help drive Nippon Express towards Global Targets
Working with the team, set clear objectives and develop strategies for each account to drive penetration and growth across all lines of business. (multimodal)
Manage sales through prospecting, lead qualification, forecasting, resource allocation, account strategy, and planning.
Develop and create a best-demonstrated practice around Global engagement and sales process
Consulting and preparing proposals and quotes for clients based on their needs.


Personal Qualities:

Target driven and aggressive towards achieving these.
Effective with time management and prioritization.
Flexible attitude and ability to adapt to changing priorities.
Strong organizational and process skills.
Enjoys working as part of a team.
Effective communication skills via face-to-face communication, email, and phone
Comfortable speaking to all levels of management.


Professional Qualities and Experience:

Bachelor's degree.
10 plus years' experience in Freight forwarding / multi-modal Sales or account management role
Proven track record of sales performance.
Well-developed negotiation and sales skills.
Strong strategic planning and business development skills.
Ability to work under pressure and to deadlines.
Fluent in written and spoken English.
Strong regional/global and experience.



HOW TO APPLY:

Interested applicants, please click on "Apply Now" to submit your resume or you may e-mail your application to [Click Here to Email Your Resume]
>Stafflink Services Pte Ltd
>EA Licence No.: 04C4294
>EA Personnel: Liew Poi Thong
>EA Personnel Reg. No.: R1988840
Skills Japan MNC / 5.5 days (Alternate Saturday) / Salary up to S$2k
Location: 13 min walking distance from Tuas West Road MRT Station
No experience required / Training will be provided.



Our client providing one-stop business solutions that connect people and companies beyond national and regional boundaries, through diverse logistics modes, integrating land, air and marine transport.
>

Job Responsibilities:

Communicate and cooperate with Senior Assistant.
Accurately execute routine tasks within given time frame.
Maintain the Read more
quality of work.
Adhere to company SOP.
Adhere to Safety Standard.
Daily housekeeping


Job Requirements:

Possess at least Secondary education.
Preferably able to communicate in English.
Able to perform overtime as and when required.


HOW TO APPLY:

Interested applicants, please click on "Apply Now" to submit your resume or you may e-mail your application to [Click Here to Email Your Resume]
>Stafflink Services Pte Ltd
>EA Licence No.: 04C4294
>EA Personnel: Liew Poi Thong
>EA Personnel Reg. No.: R1988840
Skills Japan MNC / 5 days / 9am – 6.30pm
Salary up to S$3,000
Location: Alps Avenue (Company Bus Provided: Pick up point Jurong East, Bukit Merah, Tampines)
Japanese languages is an advantage, to liaise with Japan client
>


Our client providing one-stop business solutions that connect people and companies beyond national and regional boundaries, through diverse logistics modes, integrating land, air and marine transport.
>

Job Responsibilities:

Develop new & potential business/client in order to strengthen Read more
existing client base.
Develop and implement strategies and tactics to meet and preferably, exceed annual revenue and sales targets
RFQ Management & Sales Support Section (Take action on Inquiry, RFQ, Customer correspondence)
Assist & pursue sales leads to turn into new sales revenue.
Follow up on inbound enquires and convert into sales.
Assist to manage all stages of sales cycle including generate quote, liaising with technical staff to answer customer enquiry, follow up opportunity and project implementation.
Prepare sales material for the customer
Report to Sales Manager (Account Manager) and Sales PIC



Job Requirements:

Minimum Diploma or Bachelor's Degree in Business / Sales & Marketing.
Prefer Sales/Business Development experience in Logistics/Supply Chain Industry is required and Air Freight background will be required.
Possess proven business development experience with people management and leadership experience.
Air Freight background is required with Ocean, logistics and supply chain will be value added.
Japanese languages are an advantage, in order to liaise with Japan client.



HOW TO APPLY:

Interested applicants, please click on "Apply Now" to submit your resume or you may e-mail your application to [Click Here to Email Your Resume]
>Stafflink Services Pte Ltd
>EA Licence No.: 04C4294
>EA Personnel: Liew Poi Thong
>EA Personnel Reg. No.: R1988840
Skills Japan MNC / 5 days / Gross Salary up to 2k
Location: 15 min walking distance from Jurong East MRT Station
No experience require, training will be provided



Our client providing one-stop business solutions that connect people and companies beyond national and regional boundaries, through diverse logistics modes, integrating land, air and marine transport.
>

Job Responsibilities:

Performing daily warehouse operations, inbound, outbound, checking and return goods.
Stuffing and un-stuffing of containers.
Assist in counting of Read more
physical inventory.
Ensure proper control and maintenance of material handling equipment.
Performing of general housekeeping and maintaining of safe working environment.
Operating of forklift (applicable for those who possess forklift license).



Job Requirements:

No experience require, training will be provided
Physically fit for warehouse operation
Able to perform overtime as and when required



HOW TO APPLY:

Interested applicants, please click on "Apply Now" to submit your resume or you may e-mail your application to [Click Here to Email Your Resume]
>Stafflink Services Pte Ltd
>EA Licence No.: 04C4294
>EA Personnel: Liew Poi Thong
>EA Personnel Reg. No.: R1988840
Skills

We are hiring
A vibrant health product brand invites applicant for the following full-time position

MARKETING EXECUTIVE, CREATIVE GRAPHIC DESIGN (CONTENT STRATEGIES)


Job Responsibilities:

Think customer first and ensure that client / internal content is engaging, compelling and relevant and enhances the overall perception of the client / internal brand
Define key targets and implement the loyalty strategy - includes up sell and cross sell: develop innovative and interactive mechanisms
Define objectives and recommend Read more
choice of media and resources to ensure that campaigns are effective, economical, and appropriate
User acquisition, user engagement, content management, research and survey
Able to provide ideas to attract new clients and keep the senior management updated about marketplace and competitor activity
Understand and be able to extend the visual language for the project, taking into consideration not only how a presentation looks but how it works and will be used in the future
Conceptualize creative ideas and design to ensure functionality of the company's marketing efforts.
Respond to briefs and develop concepts and designs for branding campaigns, projects' promotion materials for print and digital communications and meet the desired objectives.
Responsible for on-going innovation, reporting & development of paid, digital & social
Follow through with turnkey projects from design to final artwork and production to ensure timely delivery.
To draft and propose many different marketing contents
Review the existing architecture of websites
Updating and maintenance of social media platforms
Engaging and responding to communities
Campaign and promotion planning
Event support
Other ad-hoc duties required including website, updating design and graphic creation for presentations and marketing materials
Provide administrative/store support and any other ad-hoc duties as and when assigned



Job Requirements:
>
Must possess a flair for storytelling, a talent for communicating and presenting your ideas, strong passion for your work, and the courage to push creative boundaries
Have a good grasp of Traditional Marketing, Digital Marketing and Event Activation
Has outstanding presentation skills
Must have experience in creating visual interface designs for websites and mobile applications
Proficient in illustrator, InDesign and Photoshop
Creatives such as animated video ads is a plus
Knowledge of Dreamweaver and Final Cut is a plus
Excellent spoken and written communication skills in English
A good aesthetic eye and able to design with a clear communication objective in mind.
Able to prioritize, multi-task and adhere to tight deadlines
Passionate in paid advertising and digital marketing
Familiar with social media and online landscapes



Additional notes

5 working days
Good salary
Good working environment
Open to Singaporeans
Minimum 3 years of working experience (with CPF contribution)



Benefits & Perks


Onboarding orientation
Work/Life balance
Performance-based rewards
Paid time-off
A company that values its employees' growth and needs
Training is comprehensive and thorough to make sure new hires acclimate to this work environment


We regret that only shortlisted candidates will be notified.

Call 6542 9790 to know more or email CV to enquiry

firsthealth.com.sg.
Thank you for applying.



Vacancies

Industry *
Please Choose Accounting / Audit / Tax Services Advertising / Marketing / PR / Communication Aerospace / Aviation / Airline Agriculture/ Aquaculture Art & Design / Architecture / Photography Automotive / Automobile / Vehicle Banking / Finance / Investment Beauty / Wellness / Grooming BioTechnology / Pharmaceutical / Clinical research Building / Construction Call Center / SSO / BPO Chemical / Biochemical Computer / Information Technology (Hardware) Computer / Information Technology (Software) Consulting eCommerce Education / Training Engineering - Electrical & Electronics Engineering - Machinery Engineering - Precision Engineering - Services Environment / Health / Safety Exhibitions / Event Management / MICE Fashion / Jewellery / Apparel / Textile Food & Beverage / Catering / Restaurant Government / Civil Service / Military Healthcare / Medical Heavy Industrial / Machinery / Equipment Hospitality / Hotel & Resorts Human Resources Management / Consulting / Recruitment Insurance Journalism / Publishing / Printing Law / Legal Library / Museum Logistics / Freight / Shipping / Transportation Manufacturing / Production Maritime - Services Maritime - Shipping Maritime - Port Maritime - Offshore & Marine Engineering Media / Entertainment / Broadcasting / Digital Media / Gaming Mining / Drilling / Resources Non-Profit Organisation / Social Services / Welfare / Voluntary Oil & Gas / Energy / Petroleum Polymer / Plastic / Rubber Property Development / Real Estate Repair / Maintenance Services Research & Development Retail / Consumer goods / FMCG / Merchandising Science & Technology Security Semiconductor / Wafer Fabrication Services - Consumer Services - Corporate B2B Sports & Recreation / Health & Fitness Stock broking / Securities Telecommunication / Infocommunication Trading / Wholesale / Import-export Travel / Tourism Utilities / Power / Waste Management Wood / Fibre / Paper
Position Level *
(pick up to 2)
Student JobEntry LevelExperiencedManagerSenior ManagerTop Management
Nature of
>Employment *
(pick up to 2)
PermanentContractPart TimeTemporaryProject BasisInternship
Required
>Qualification *
(pick up to 3)
'N' Levels / 'O' LevelsITE/ NITEC/ Higher NITEC'A' LevelsDiplomaBachelor's / HonoursMasters / PhD
Job Category *
(pick up to 4)

Your Selection: Advertising/Media Buying, Brand/Product Management, Digital/Online Marketing, Events Management


Job Location
Singapore
Post Job on the selected JobsCentral Network portals *

(Please tick all portals that are relevant to this recruitment ad)
JobsCentral
JobsCentral.com.sg
University
Nanyang Technological UniversitySingapore Institute of TechnologyNational University of SingaporeSingapore University of Technology and DesignSingapore Management UniversitySingapore University of Social Sciences
Polytechnic / Equivalent
Ngee Ann PolytechnicSingapore PolytechnicNanyang PolytechnicTemasek PolytechnicRepublic PolytechnicNanyang Academy of Fine Arts
Private Education Institution
Management Development Institute of SingaporeSingapore Institute of ManagementPSB Academy
Institute of Technical Education
Institute of Technical Education
Overseas University
Overseas University
Open to batch apply *
YesNo
Job Category
(pick up to 4)
Close
Accounting/Auditing
>Accounting
>Audit & Taxation
>Financial Controller

Architect/Interior Design
>Architecture
>Interior Design
>Landscape

Banking/Finance
>Consumer Banking
>Corporate Banking
>Corporate Finance
>Credit & Loan
>Dealer/Trader
>Investments/Fund Management

Building Construction
>Building/Construction
>Quantity Surveyor

Call Centre
>Call Centre

Civil Service/Military
>Government Sector/Civil Service

Consulting
>Consulting

Corp Comms/PR
>Corporate Communications/Public Relations

Creative Design/Arts
>Fashion Design
>Graphic/Print
>Multimedia/Web

Customer Service
>Customer Service
>Receptionist
>Sales Support/Coordination

Education/Training
>Early Childhood
>Teaching/Tutoring
>Training
Skills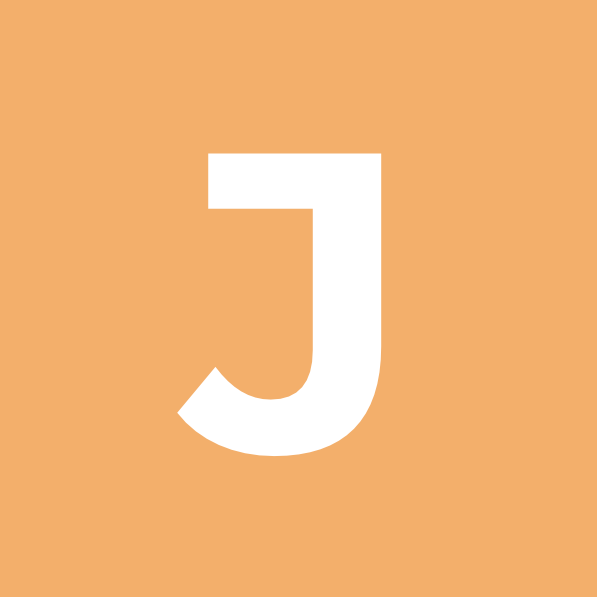 Job Title: E&I Cad EngineerIndustry: Oil & GasSalary: SGD 3500 - 3800Location: South West, SingaporeAbout Company:Our Client is Listed on SGX Mainboard and headquartered in Singapore. They are a global leader in the detailed engineering, fabrication and construction of offshore FPSO (floating production storage offloading) and FSO (floating storage offloading) topside modules as well as onshore plants and other sub-sea products for the oil and gas industries, They Read more
have yards spanning across Singapore and Malaysia, with presence in the Philippines, China and Brazil.Job Description:- To develop E&I shop drawings based on client given information, specifications and calculations - Able to make revisions and incorporate comments made by clients - Make the drawings in keeping with the Company standards - To provide MTO based on drawing details - Require to maintain all drawing files, update drawings as needed, and make corrections to drawings as directed by Section Head/Lead - Explain drawings to production or construction teams and provide adjustments as necessary - Must be able to work in an environment with schedules and priorities - Hands on knowledge on Auto-Cad is essentialJob Requirements:- Diploma/Bachelor Degree in Electrical Engineering or equivalent - At least 5 years of relevant working experience in Marine Shipyard or Oil & Gas industry - AutoCad SkillsCompensation:- 14 DAYS ANNUAL LEAVE- S$500 MEDICAL BENEFITS TO BE REIMBURSE PER YEAR- AWS - PERFORMANCE BONUS- COVER WITH INSURANCES LIKE, TERM LIFE, HOSPITAL & SURGICAL, WORK INJURY AND PERSONAL ACCIDENT POLICIES- COMPANY PAY MONTHLY NTUC MEMBERSHIP FEES FOR PERMANENT STAFFSInterested applicants are invited to submit their resume via clicking the apply button.JointHire Singapore Pte Ltd.(EA License No.: 17C8920)Moses Wong (Registration No.: R1333128 )
Skills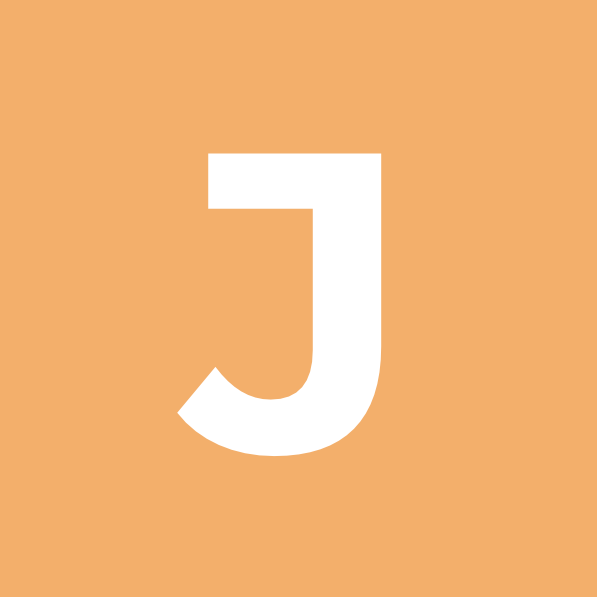 Job Title: Painting Supervisor cum InspectorIndustry: Oil & GasSalary: SGD 3500 - 4500Location: South West, SingaporeAbout Company:Our Client is Listed on SGX Mainboard and headquartered in Singapore. They are a global leader in the detailed engineering, fabrication and construction of offshore FPSO (floating production storage offloading) and FSO (floating storage offloading) topside modules as well as onshore plants and other sub-sea products for the oil and gas industries, Read more
They have yards spanning across Singapore and Malaysia, with presence in the Philippines, China and Brazil.Job Description:- Comply with the specification, control and monitoring the activities.- Ensure the Blasting and Painting activities carried out as per the specification.- Responsible for complete quality control for Blasting and Painting works, Procedures, Standards etc.- Prepare documentation like painting procedures, ITP, galvanizing procedures, or any other procedures required by client- Review the painting specification from the painting manufacturer and clarify it if necessary- Obtain painting specification approval from the client.- Inspect the delivered paint materials with batch numbers and ensure the materials tally with the specification.- Take the ambient conditions in the chamber and modules with the proper intervals and maintain the record.- Arrange the qualification test for Blaster / Painter and certify them.- Check the calibration date for the measuring devices before commencing the project and arrange for re-calibration if it expires.- Maintain the measuring tools safe and tidy.- Notification of inspection should be send to the respective clients on time.- Pre-inspect the module at each stage prior to request clients inspection and ensure the quality meets the specification prior to contacting clients.- All the non-conformance, observations should be closed and get client approval.- Making painting reports on time and gets client approval.- Coordinate with external parties in technical details.- Review Consultant design / technical details.- Coordinate with project team drawing consultation phaseJob Requirements:- Diploma holder - Experience as Painting Supervisor in the Marine or Oil & Gas Industry.- NACE 2 or NACE 3 certification.- Good communicative skills, PC literate, able to interact with people of all levels and work well on a team.- 1-year contractCompensation:- 14 Days Annual Leave- AWS & Performance bonus- Insurance (Term life, Hospital & Surgical, Work Injury , Personal accident- NTUC Membership free for Perm StaffInterested applicants are invited to submit their resume via clicking the apply button.JointHire Singapore Pte Ltd.(EA License No.: 17C8920)Moses Wong (Registration No.: R1333128 )
Skills