Sign in or register for a JobTech account.
Jobs that require

market environment

skill Singtel

Responsibilities:

Work with a team of communications professionals to proactively engage media on key developments in Singtel's strategy, business plans, products, solutions and innovations.

Oversee media announcements for Singtel's Business Units (consumer, digital and enterprise) including news releases, interviews, events and online updates.

Develop and carry out an active, effective and efficient media engagement programme.

Advise Business and Support Units in developing and implementing media related activities to achieve positive coverage.

Craft compelling Read more
key messages, media statements and speeches for senior management.

Work with key stakeholders, including senior management, on issues and crisis management.

Leverage Singtel's online and social networks to drive a greater sense of community engagement and customer experience.

Ensure alignment of messages for internal and external communications.

Liaise with selected regulators, partners, communities and industry associations in media matters.

The ideal candidate should have/ be:

A degree from a recognised university, preferably specialising in Corporate Communications.

Possess minimum 8 years' experience in communications including media relations, marketing communications, social media and events management. Annual report experience is an added advantage.

Proven project management skills.

Excellent media relations and interpersonal/networking skills.

Experience working directly with top management.

Knowledge of info communications operations and business environment is advantageous.

Proficient in both English and Chinese language (spoken and written).

Experience in internet/intranet content management/design is an added advantage.

Good team player, self-motivated, results oriented with multi-tasking capabilities and a good attitude.

Apply now »
Skills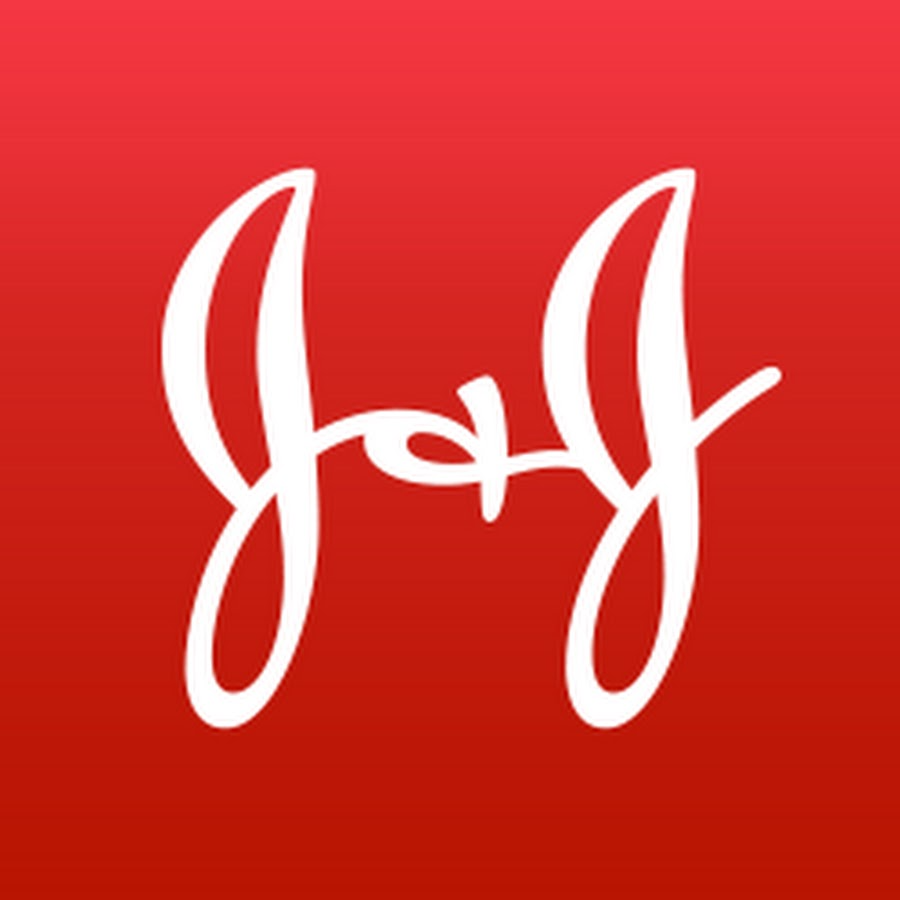 The Southeast Asia Commercial Education Lead for Joints has a critical leadership role within the SEA Depuy Synthes Joints team and the SEA Education community. As the Commercial Education Lead for the Joints portfolio, the incumbent is responsible for developing and leading the delivery of the education strategy for all internal stakeholders in targeted platforms and procedures as identified by the SEA Depuy Synthes Marketing team.

As a key Read more
member of the SEA Commercial Education team the incumbent will build the SEA Commerical Education roadmap for Joints ensuring alignment to our Asia Pacific and Global strategy. They will direct the development of region specific Joints learning continuum and lead the flawless implementation of the learning strategies developed by the Global Education Solutions team. The key focus is to support Johnson & Johnson University foundation and advanced training programs and critical product launches.

The ideal candidate will partner closely with the in-country Product Management or Sales Training teams to build our Joints training capability ensuring a high degree of execution consistency. They will lead both product/ platform/ procedure specific training as well as the general skills related to internal learning & development paths (eg. Selling Skills, Sales Manager Coaching).

KEY JOB RESPONSIBILITIES:

Leads the development and delivery of the SEA Joints Commerical Education strategy

Partners closely with AP Regional JME (Joints, Mitek, Extremities) Marketing Colleagues to ensure close alignment of training programs to SEA Marketing Strategy (focus platforms and procedures)

Functions as the overall SEA Joints Commercial Education relationship manager for key stakeholders including in country Joints training leads, or Field Trainers, and Depuy Synthes Marketing

Builds SEA Joints internal learning continuum for the Joints strategic priorities (platform and procedure)

Partners with AP JME CommED (Commercial Education) on all content development for launches (Launch Excellence) and ensures seamless implementation of training programs within SEA

Establishes and maintains a system of close evaluation, feedback loops, & measurement of all internal Joints training activities, including certification and result/impact reporting

Prepares and manages course budgets for the SEA Joints Commercial Education programs

Monitors and anticipates equipment needs including the procurement of new training equipment / sets for assigned portfolio(s)

Provides soft skills (Selling, Facilitation etc.) training for necessary employees

Maintains and enhances technical and market knowledge through regular field visits, attendance at related courses and self-study

Participate actively in the AP DPS Commercial Education Team to input SEA Joints requirements to the global strategy

Qualifications

Bachelors Degree

Minimum of 7 years in progressive healthcare sales, training/ facilitation, &/ or marketing roles, i.e., Sales, Sales Training, Professional Education, Brand Marketing and/ or Sales Management with history of success

Strong passion for learning & development in organisations

Experience in the Healthcare business environment in a multinational business organisation (Sales, Instructional Design, Training facilitation, Marketing/other Commercial Functions)

Experience in the design, development and roll-out of learning & educational programs

Proven ability to understand business strategy; translate it into solutions that support the companys business goals

Proven leadership ability to work effectively across multiple working locations

Ability to work with cross-functional teams and across a matrix organization on an international level

Project management experience and ability to meet deadlines and adapt to changing business requirements

High technological and business aptitude

Demonstrated ability to develop internal and external networks

OTHER SKILLS AND ABILITIES:

Interest and familiarity with learning & training (from needs assessment, design, develop, implementation and analysis of training programs)

Proven ability to understand business strategy; successfully translate/ execute into training that support the companys business goals

TRAVEL REQUIREMENTS:

up to 50% - including overnight travel will be required

Please

note that there is no relocation assistance provision for this position. The

selected candidate can continue to be based in his or her home country.

Primary Location

Singapore-Singapore-Singapore-

Other Locations

Asia Pacific-Philippines, Asia Pacific-Malaysia, Asia Pacific-Thailand, Asia Pacific-Vietnam, Asia Pacific-Indonesia

Organization

Johnson & Johnson Pte. Ltd. (8435)

Job Function

Sales Training

Requisition ID

1905774193W
Skills A market Leader within the industry. Due to business needs, we are seeking committed professional to join the team as Senior Sales Manager!

Budget for this role: $9500

Responsibilities

Formulate strategies to drive growth within the business unit
Achieve percentage of sales turnover and profit of the business unit target set by management
Identify and developing new business opportunities at targeted markets
Develop and plan sales strategy to ensure attainment of company sales goals Read more
and profitability
Initiates and coordinates development of action plans to penetrate new markets
Management of competitors information, strategize sales plans and forecast
Management of dealers' channels and trade events
Ensure sales and display share in dealers
Develop ongoing relationships with existing customers to provide all round support
Ensure prompt payment collection and efficient SOP and workflow
Manage, train and motivate a team of sales personnel
Promote teamwork and cohesiveness as well as ensuring staff discipline
Work with marketing team on A&P activities



Requirements

Diploma / Degree in Business Administration, Sales and Marketing or related fields.
Minimum 5 years experience leading and managing the performance of an entire sales division.
Proven track record in sales achievement.
Non-traditional mindset and approach in managing the business.
Hands-on approach to engage and work with sales team and dealers.
Flexible and adaptable in a constantly changing business environment.
Experience in all aspects of Business to Business Sales Management.
Strong understanding of customer and market dynamics and requirements.
Proficient in MS Office applications


Interested applicants, kindly forward detailed resume to [Click Here to Email Your Resume].

Please visit us at www.clarist.com.sg for more opening positions!
Skills Requisition ID:

234055

Work Area:

Software-Design and Development

Expected Travel:

0 - 10%

Career Status:

Professional

Employment Type:

Regular Full Time

COMPANY DESCRIPTION

SAP started in 1972 as a team of five colleagues with a desire to do something new. Together, they changed enterprise software and reinvented how business was done. Today, as a market leader in enterprise application software, we remain true to our roots. That's why we engineer solutions to fuel innovation, foster equality and spread opportunity Read more
for our employees and customers across borders and cultures.

SAP values the entrepreneurial spirit, fostering creativity and building lasting relationships with our employees. We know that a diverse and inclusive workforce keeps us competitive and provides opportunities for all. We believe that together we can transform industries, grow economics, lift up societies and sustain our environment. Because it's the best-run businesses that make the world run better and improve people's lives.

PURPOSE AND OBJECTIVES

The Industry Business Unit Banking represents one of SAPs Growth Industries. Financial institutions in 140+ countries rely on SAP software.

The IBU works closely with Customers, Partners and other internal and external stakeholders to define SAPs industry strategy, innovative end to end business scenarios and drive its execution.

The IBU drives Innovation in the overall SAP Banking Solution Portfolio to help banks and non-banks to improve, grow and transform their business in a challenging market environment.

The IBU is a team of experienced business experts that provides deep industry, end to end business and market expertise to support the execution of the industry strategy, including development of new products, M&A, partner strategies, sales & marketing activities, launch of new products, strategic sales and implementation projects and activities to successfully enter new markets

We are taking our banking portfolio to the next level by integrating it with SAP's Innovations in all Technology and Business Solution areas.

EXPECTATIONS AND TASKS

As a Senior Solution Specialist for Corporate/Retail Banking you create and support the strategies and adoption of breakthrough innovation that leads to competitive advantage globally.

You support strategic opportunities and build the liaison between customer and various teams in Financial Services

You

drive the launch and successful adoption of new solutions, rollout and field/ partner enablement. Review story boards for sales demos of solutions. Train and educate key multipliers (SAP internal and external). Ensure delivery of roll out materials e.g. collaterals, references, success stories. You support strategic deals, customers and partners.

You stay connected to customers, end users and SAP ecosystem to ensure grass-root level understanding of their current & future needs.

You coach customers on how they can make use and benefit from latest SAP Solutions and Technology Innovations and educate them on the benefit of the SAP Banking portfolio.

EDUCATION AND QUALIFICATIONS / SKILLS AND COMPETENCIES

Several years of Experience in Retail, Corporate or Transactional Banking

Excellent global network to Financial Services Teams and ability to work in a global team within SAP and Partner

Business acumen in Bank to Bank, Bank to Corporates, Bank to Customer and Ecosystem related processes – end to end

In-depth understanding of the requirements in the Retail-, Corporate- and SME-Banking Industry

Knowledge of the SAP offering for Transactional Banking, Ariba, Payments and Customer Experience Solutions

Project, POC and Product experience in the Banking Industry.

Experience with latest Technologies from SAP, especially in the areas of Core Banking, C/4HANA, Omnichannel Banking, Ariba, Leonardo, S/4 HANA, SCP

Being comfortable in strategy, end to end business scenarios and C-level presentations

Strong analytical and communication skills

Required skills

To fill the vacant position, we are looking for an experienced Specialist in the area of Corporate Banking. Deep understanding of our solution offering Transactional Banking, Ariba, Payments and C/4.

Ideally, you have several years of business and SAP experience in the Banking Industry with deep understanding of the related business processes and related IT system landscape.

Preferred skills

Consulting & Presales experience with SAP Banking solutions

Excellent communication and networking skills on all level

Program-Management skills

#SEAHotJob

WHAT YOU GET FROM US

Success is what you make it. At SAP, we help you make it your own. A career at SAP can open many doors for you. If you're searching for a company that's dedicated to your ideas and individual growth, recognizes you for your unique contributions, fills you with a strong sense of purpose, and provides a fun, flexible and inclusive work environment – apply now

.

SAP'S DIVERSITY COMMITMENT

To harness the power of innovation, SAP invests in the development of its diverse employees. We aspire to leverage the qualities and appreciate the unique competencies that each person brings to the company.

SAP is committed to the principles of Equal Employment Opportunity and to providing reasonable accommodations to applicants with physical and/or mental disabilities. If you are in need of accommodation or special assistance to navigate our website or to complete your application, please send an e-mail with your request to Recruiting Operations Team (Americas: Careers.NorthAmerica@sap.com or Careers.LatinAmerica@sap.com, APJ: Careers.APJ@sap.com, EMEA: Careers@sap.com).

Successful candidates might be required to undergo a background verification with an external vendor.

Additional Locations

:
Skills Requisition ID:

234055

Work Area:

Software-Design and Development

Expected Travel:

0 - 10%

Career Status:

Professional

Employment Type:

Regular Full Time

COMPANY DESCRIPTION

SAP started in 1972 as a team of five colleagues with a desire to do something new. Together, they changed enterprise software and reinvented how business was done. Today, as a market leader in enterprise application software, we remain true to our roots. That's why we engineer solutions to fuel innovation, foster equality and spread opportunity Read more
for our employees and customers across borders and cultures.

SAP values the entrepreneurial spirit, fostering creativity and building lasting relationships with our employees. We know that a diverse and inclusive workforce keeps us competitive and provides opportunities for all. We believe that together we can transform industries, grow economics, lift up societies and sustain our environment. Because it's the best-run businesses that make the world run better and improve people's lives.

PURPOSE AND OBJECTIVES

The Industry Business Unit Banking represents one of SAPs Growth Industries. Financial institutions in 140+ countries rely on SAP software.

The IBU works closely with Customers, Partners and other internal and external stakeholders to define SAPs industry strategy, innovative end to end business scenarios and drive its execution.

The IBU drives Innovation in the overall SAP Banking Solution Portfolio to help banks and non-banks to improve, grow and transform their business in a challenging market environment.

The IBU is a team of experienced business experts that provides deep industry, end to end business and market expertise to support the execution of the industry strategy, including development of new products, M&A, partner strategies, sales & marketing activities, launch of new products, strategic sales and implementation projects and activities to successfully enter new markets

We are taking our banking portfolio to the next level by integrating it with SAP's Innovations in all Technology and Business Solution areas.

EXPECTATIONS AND TASKS

As a Senior Solution Specialist for Corporate/Retail Banking you create and support the strategies and adoption of breakthrough innovation that leads to competitive advantage globally.

You support strategic opportunities and build the liaison between customer and various teams in Financial Services

You

drive the launch and successful adoption of new solutions, rollout and field/ partner enablement. Review story boards for sales demos of solutions. Train and educate key multipliers (SAP internal and external). Ensure delivery of roll out materials e.g. collaterals, references, success stories. You support strategic deals, customers and partners.

You stay connected to customers, end users and SAP ecosystem to ensure grass-root level understanding of their current & future needs.

You coach customers on how they can make use and benefit from latest SAP Solutions and Technology Innovations and educate them on the benefit of the SAP Banking portfolio.

EDUCATION AND QUALIFICATIONS / SKILLS AND COMPETENCIES

Several years of Experience in Retail, Corporate or Transactional Banking

Excellent global network to Financial Services Teams and ability to work in a global team within SAP and Partner

Business acumen in Bank to Bank, Bank to Corporates, Bank to Customer and Ecosystem related processes – end to end

In-depth understanding of the requirements in the Retail-, Corporate- and SME-Banking Industry

Knowledge of the SAP offering for Transactional Banking, Ariba, Payments and Customer Experience Solutions

Project, POC and Product experience in the Banking Industry.

Experience with latest Technologies from SAP, especially in the areas of Core Banking, C/4HANA, Omnichannel Banking, Ariba, Leonardo, S/4 HANA, SCP

Being comfortable in strategy, end to end business scenarios and C-level presentations

Strong analytical and communication skills

Required skills

To fill the vacant position, we are looking for an experienced Specialist in the area of Corporate Banking. Deep understanding of our solution offering Transactional Banking, Ariba, Payments and C/4.

Ideally, you have several years of business and SAP experience in the Banking Industry with deep understanding of the related business processes and related IT system landscape.

Preferred skills

Consulting & Presales experience with SAP Banking solutions

Excellent communication and networking skills on all level

Program-Management skills

#SEAHotJob

WHAT YOU GET FROM US

Success is what you make it. At SAP, we help you make it your own. A career at SAP can open many doors for you. If you're searching for a company that's dedicated to your ideas and individual growth, recognizes you for your unique contributions, fills you with a strong sense of purpose, and provides a fun, flexible and inclusive work environment – apply now

.

SAP'S DIVERSITY COMMITMENT

To harness the power of innovation, SAP invests in the development of its diverse employees. We aspire to leverage the qualities and appreciate the unique competencies that each person brings to the company.

SAP is committed to the principles of Equal Employment Opportunity and to providing reasonable accommodations to applicants with physical and/or mental disabilities. If you are in need of accommodation or special assistance to navigate our website or to complete your application, please send an e-mail with your request to Recruiting Operations Team (Americas: Careers.NorthAmerica@sap.com or Careers.LatinAmerica@sap.com, APJ: Careers.APJ@sap.com, EMEA: Careers@sap.com).

Successful candidates might be required to undergo a background verification with an external vendor.

Additional Locations

:
Skills Job Description

Position Summary

As part of the Asia Business Operations Team, the Manager plays a critical role in the success of the Asia region. The Manager requires a combination of Salesforce and Tableau knowledge, operational expertise, and influencing skills to assist the Sales and Account Management team in hitting their targets.

Working in a fast-paced environment, the Manager will strike a balance between influencing the desired behaviors whilst enforcing good Read more
discipline when required. The Manager must also be aware of the dynamics of a sales and business environment. In summary, the key personal attributes of the Manager include:

Being a source of positive energy with a committed and enthusiastic can-do attitude

High degree of personal motivation to thrive and proactively deliver results without the need for close supervision

Ability to influence at all levels, both in person and remotely

Preparedness to coach the knowledge and disciplines required for the business to meet its targets and goals

Ability to think critically, analyse complex data and translate the results into actionable deliverable, messages and reports

A pragmatic but detailed execution focus with the ability to operate under time pressure and deliver right first time information

Ability to prioritize whilst managing multiple activities

Role Responsibilities

Salesforce Administration User management, creation and maintenance of custom reports, dashboards, campaigns and pre-pipeline management

Tableau Development and management of custom Tableau dashboards

Process Expertise Subject Matter Expert (SME) for sales process, issue escalation and resolution. Provision of high-level end-to-end sales process and advice on best practice

Data Management Cleanup and maintenance of account data, lead, opportunity and contact records in Salesforce

Reporting Ownership of regular and ad-hoc reporting requests

Experience and Qualifications Required

Established analytical skills and sound business acumen

Strong organisational and project management skills

Superior presentation and articulation skills as well as effective written and verbal communication

Expertise in data analytics, Salesforce and key BI tools such as Tableau

5 years+ track record in an operations role or similar

As a global business, Refinitiv relies on diversity of culture and thought to deliver on our goals. Therefore we seek talented, qualified employees in all our operations around the worldregardless of race, color, sex/gender, including pregnancy, gender identity and expression, national origin, religion, sexual orientation, disability, age, marital status, citizen status, veteran status, or any other protected classification under country or local law. Refinitiv is proud to be an Equal Employment Opportunity/Affirmative Action Employer providing a drug-free workplace.

Intrigued by a challenge as large and fascinating as the world itself? Come join us.

Locations

Singapore-Singapore
Skills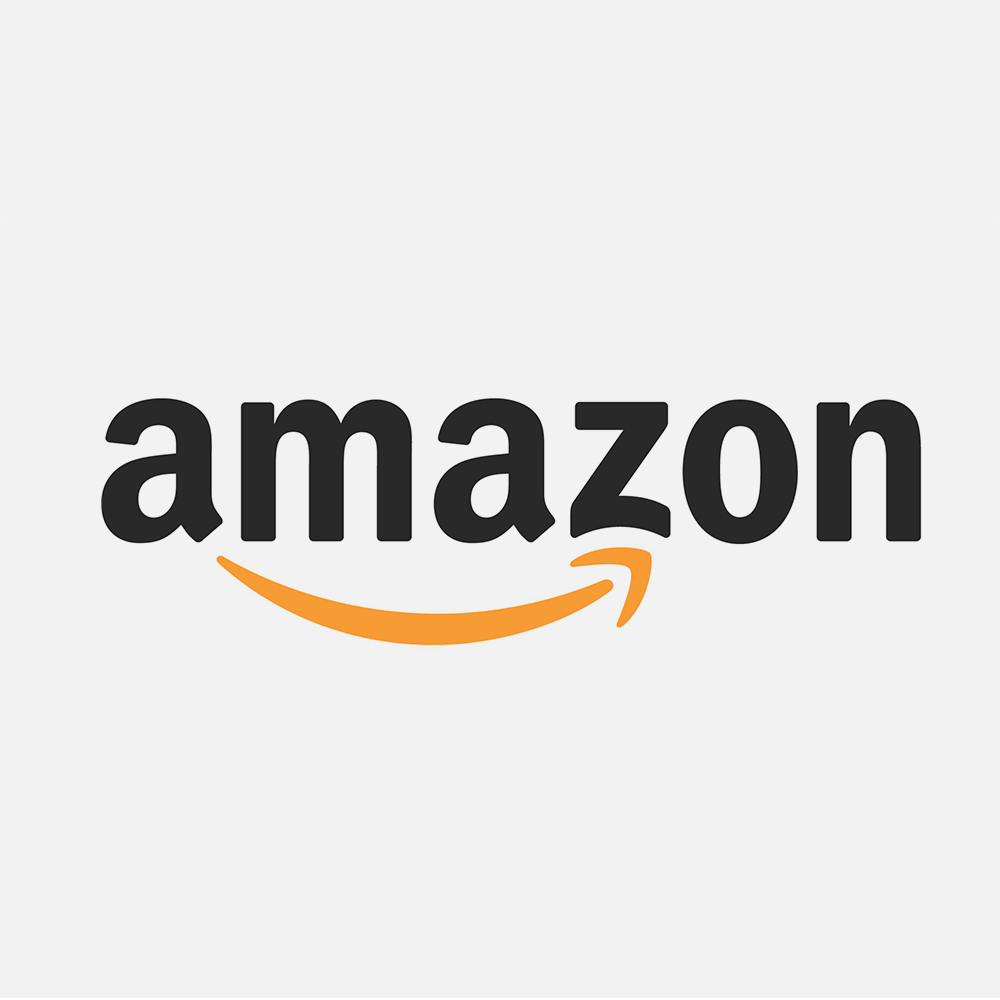 We are looking for a highly skilled analytical, strategic and innovative leader with expertise in strategic planning and product management. You will join as a member of a strategic initiative under Amazon Singapore, driving the growth of a new business thats going to make history.

As a Senior Program Manager, you will be responsible for planning and defining the key components of the business, working with cross-functional teams to Read more
prioritize and scope business requirements and managing the product roll out to launch. You will be given opportunities to work with senior stakeholders across the company, solve strategic problems and create new products/businesses for our customers.

As a member of the program team, you will deal with a high level of ambiguity. The successful candidate will communicate effectively across teams and levels, while balancing the needs and requirements of internal and external customers. Flexibility and the ability to prioritize in a changing business environment will also be key. You must be self-directed with the ability to work autonomously and as a part of a team. Our team culture is collaborative and driven to achieve results. We seek an individual who is motivated by a fast-paced and highly entrepreneurial environment.

Basic Qualifications

· Bachelor Degree required

· 7-10 years of relevant work experience in online or offline product management, brand management or related field

· Proven track record of taking ownership and delivering results

· Experience working with technical teams to design and develop concepts in customer-facing products with deep customer obsession

· Superior analytical skills. Demonstrated ability to identify and solve ambiguous problems. In particular, identifying customer needs and inventing new ways to meet those needs.

· Excellent communication (verbal and written) and collaboration skills that enable you to earn trust at all levels

· Competency with internet and mobile technologies with a high degree of curiosity to learn new knowledge

Preferred Qualifications

· MBA is preferred

· Demonstrated ability to operate both strategically and tactically in a high-energy, fast-paced environment

· High degree of organization and ability to manage multiple, competing priorities simultaneously

· Extreme attention to detail and willingness to roll up your sleeves

· Self-starter who can excel in a fast-paced and fluid environment
Skills Job Title

Business Digital Analyst, ASEAN Pacific

Job Description

In this role, you have the opportunity to

work as a key part of the ASEAN Pacific Brand, Communications and Digital (BCD) function, your role is to integrate digital analytics into the business, using data to enable and accelerate the business.

You will be responsible for managing multiple projects and will be responsible for day-to-day research and development of insights that identify opportunities for Read more
social media and business strategies.

You will be responsible for building best-in-class digital excellence across business and support the functional expertise areas including but not limited to Content, Search, Campaign, Social, CRM, eCommerce and Analytics.

You will also be responsible for coordinating roll-out of new digital platforms, functionalities, and the operational management of all owned digital properties and assets.

You act as key 'window to the digital analytics world' on behalf of all marketing and management teams, ensuring up-to-date understanding of local digital environment, consumer behavior, pro-actively channeling opportunities for greater commercial success through digital projects and campaigns into the organization to drive best-in-class digital marketing activation across owned, earned and paid media

Responsibilities

​​ 1)

S

taying ahead of the trends and identifying opportunities to drive business growth

Perform strategic analysis of Philips business environment including customer needs, competitive realities to identify emerging trends, unique market opportunities, and internal capabilities and structure, that will elevate the social, search and digital presence; Effectively guide Philips down successful paths in response to changes in the competitive landscape or industry trends;

Keep up-to-date and ahead of relevant knowledge (ex. reading industry blogs, books, newsletters, conferences, etc.)

2) Custodian of Philips' web and media data environment

Empower teams with data driven insights that will support marketing strategy, content creation and activation plans.

Maintain working knowledge of key brand and business stakeholder and their objectives and operations to deliver effective analysis of social media audience and search marketing performances.

Collect and analyze large scale and disparate audience data sets from owned social platforms and social media listening tools to uncover trends, dissect insights and make recommendations to BCD and business teams, enabling them to make decisions on key initiatives impacting priorities.

3) Enable markets to set measurable and actionable KPIs

Partner with brand and agency and business teams in the region/ market to benchmark and establish measurable and actionable digital KPIs.

Work with other data analysts in the business to setup KPIs and deliver data inputs that is aligned on business priorities => leveraged on sales reports to produce more business insights on top of digital campaign insights

4) Ensuring timely delivery of insightful reports and analysis

Manage timelines between EIM team, Digital Managers and Marketing Teams, to ensure that reports come in timely for DMs, MMs.

Empower digital teams with data driven insights that will support marketing strategy, content creation and activation plans

Arrangement of Monthly Reviews, maintaining relationships with key brand and business stakeholders and working knowledge of their objectives and operations to deliver effective analysis of social media audience and search marketing performances

Collect and analyze large scale and disparate audience data sets across multiple tools and platforms to uncover trends, dissect insights and make recommendations to marketing and business teams, enabling them to make decisions on key initiatives impacting priorities

Presenting of reports to brand and business stakeholders

5) Always-on and Campaign analytics tracking setup, monitoring and optimizing

Across all always-on and campaigns, working with agencies to ensure that all media are set-up correctly, tagged and tracked.

Setup regular cadence and dashboards to monitor, analyze and optimize business activations.

6) Front tooling and capability development of Analytics programs

Work closely with global Analytics capability leads to deploy new tooling and capability programs into the region, related to social and search

Lead the education of agencies and internal stakeholders on constant changes in the data analytics technology and trends.

To succeed in this role, you should have the following skills and experience

University degree. Preferably major in Marketing/ Digital/ Social Media Management.

5 to 8 years of experience in a similar role. Digital performance marketing experience is a plus.

Solid understanding of the key digital platforms in the region.

Have strong research and analytical mindset and skills. Able to understand digital statistics and generate insights to identify new business opportunities and drive business growth.

Proven track report in turning data into insights and strategic business opportunities.

Proven track record in working with a variety of data analytics tools, such as Site Catalyst, Radian6, Sprinklr, and Google (DCM, DV360) tools.

Experience in working with digital and media agencies to manage campaign and media performances

Strong project management skills

Has excellent English verbal and written communication skills. Good at data story-telling.

High energy, team player and innovative thinker that is committed to building key relationships across the business to positively influence business results through digital

Ability to work independently on projects or team environment

Is passionate about all things digital.

Toolset knowledge and experiences

Highly proficient in Microsite PowerPoint, Excel and Word.

Experienced in using Analytics tools such as Google Analytics, Adobe Suites, QilkView, and Sprinklr.

Experiences in media adtech tools, e.g. DCM, DV360, IAS

Why should you join Philips?

Working at Philips is more than a job. It's a calling to create a healthier society through meaningful work, focused on improving 3 billion lives a year by delivering innovative solutions across the health continuum. Our people experience a variety of unexpected moments when their lives and careers come together in meaningful ways. Learn more by watching this video.

To find out more about what it's like working for Philips at a personal level, visit the Working at Philips page on our career website, where you can read stories from our employee blog. Once there,you can also learn about our recruitment process, or find answers to some of the frequently asked questions.

Contact

If you forgot your password, you can click the Forgot Password button on the Sign In screen to reset it. In case of technical difficulties, please send an email to

careersite@philips.com

.

(Note: To ensure fairness and legal compliance in our recruitment processes, only technical issues will be monitored through the above inbox. Please do not submit resumes or applications to this email, as they will not be reviewed. Only applications received through the online application process will be considered.)
Skills Requisition ID:

234055

Work Area:

Software-Design and Development

Expected Travel:

0 - 10%

Career Status:

Professional

Employment Type:

Regular Full Time

COMPANY DESCRIPTION

SAP started in 1972 as a team of five colleagues with a desire to do something new. Together, they changed enterprise software and reinvented how business was done. Today, as a market leader in enterprise application software, we remain true to our roots. That's why we engineer solutions to fuel innovation, foster equality and spread opportunity Read more
for our employees and customers across borders and cultures.

SAP values the entrepreneurial spirit, fostering creativity and building lasting relationships with our employees. We know that a diverse and inclusive workforce keeps us competitive and provides opportunities for all. We believe that together we can transform industries, grow economics, lift up societies and sustain our environment. Because it's the best-run businesses that make the world run better and improve people's lives.

PURPOSE AND OBJECTIVES

The Industry Business Unit Banking represents one of SAPs Growth Industries. Financial institutions in 140+ countries rely on SAP software.

The IBU works closely with Customers, Partners and other internal and external stakeholders to define SAPs industry strategy, innovative end to end business scenarios and drive its execution.

The IBU drives Innovation in the overall SAP Banking Solution Portfolio to help banks and non-banks to improve, grow and transform their business in a challenging market environment.

The IBU is a team of experienced business experts that provides deep industry, end to end business and market expertise to support the execution of the industry strategy, including development of new products, M&A, partner strategies, sales & marketing activities, launch of new products, strategic sales and implementation projects and activities to successfully enter new markets

We are taking our banking portfolio to the next level by integrating it with SAP's Innovations in all Technology and Business Solution areas.

EXPECTATIONS AND TASKS

As a Senior Solution Specialist for Corporate/Retail Banking you create and support the strategies and adoption of breakthrough innovation that leads to competitive advantage globally.

You support strategic opportunities and build the liaison between customer and various teams in Financial Services

You

drive the launch and successful adoption of new solutions, rollout and field/ partner enablement. Review story boards for sales demos of solutions. Train and educate key multipliers (SAP internal and external). Ensure delivery of roll out materials e.g. collaterals, references, success stories. You support strategic deals, customers and partners.

You stay connected to customers, end users and SAP ecosystem to ensure grass-root level understanding of their current & future needs.

You coach customers on how they can make use and benefit from latest SAP Solutions and Technology Innovations and educate them on the benefit of the SAP Banking portfolio.

EDUCATION AND QUALIFICATIONS / SKILLS AND COMPETENCIES

Several years of Experience in Retail, Corporate or Transactional Banking

Excellent global network to Financial Services Teams and ability to work in a global team within SAP and Partner

Business acumen in Bank to Bank, Bank to Corporates, Bank to Customer and Ecosystem related processes – end to end

In-depth understanding of the requirements in the Retail-, Corporate- and SME-Banking Industry

Knowledge of the SAP offering for Transactional Banking, Ariba, Payments and Customer Experience Solutions

Project, POC and Product experience in the Banking Industry.

Experience with latest Technologies from SAP, especially in the areas of Core Banking, C/4HANA, Omnichannel Banking, Ariba, Leonardo, S/4 HANA, SCP

Being comfortable in strategy, end to end business scenarios and C-level presentations

Strong analytical and communication skills

Required skills

To fill the vacant position, we are looking for an experienced Specialist in the area of Corporate Banking. Deep understanding of our solution offering Transactional Banking, Ariba, Payments and C/4.

Ideally, you have several years of business and SAP experience in the Banking Industry with deep understanding of the related business processes and related IT system landscape.

Preferred skills

Consulting & Presales experience with SAP Banking solutions

Excellent communication and networking skills on all level

Program-Management skills

#SEAHotJob

WHAT YOU GET FROM US

Success is what you make it. At SAP, we help you make it your own. A career at SAP can open many doors for you. If you're searching for a company that's dedicated to your ideas and individual growth, recognizes you for your unique contributions, fills you with a strong sense of purpose, and provides a fun, flexible and inclusive work environment – apply now

.

SAP'S DIVERSITY COMMITMENT

To harness the power of innovation, SAP invests in the development of its diverse employees. We aspire to leverage the qualities and appreciate the unique competencies that each person brings to the company.

SAP is committed to the principles of Equal Employment Opportunity and to providing reasonable accommodations to applicants with physical and/or mental disabilities. If you are in need of accommodation or special assistance to navigate our website or to complete your application, please send an e-mail with your request to Recruiting Operations Team (Americas: Careers.NorthAmerica@sap.com or Careers.LatinAmerica@sap.com, APJ: Careers.APJ@sap.com, EMEA: Careers@sap.com).

Successful candidates might be required to undergo a background verification with an external vendor.

Additional Locations

:
Skills
Corporate Client Banking & Specialized

Industries

Treasury Sales APAC Team Leader

India, Singapore or Hong Kong

JPMorgan Chase Overview

JPMorgan Chase is a

leading global financial services firm with assets of $2.6 trillion and

operations in more than 60 countries. The firm is a leader in investment

banking, financial services for consumers, small business and commercial

banking, financial transaction processing, asset management, and private

equity.

Commercial Banking Overview

Commercial Banking offers

clients the convenience and vast banking network of Chase, combined Read more
with the

thought leadership and global financial capabilities of J.P. Morgan. We deliver

extensive industry knowledge, local expertise and dedicated service to more

than 24,000 clients, including corporations, municipalities, financial

institutions and not-for-profit organizations with annual revenue generally

ranging from $20 million to $2 billion. We offer a comprehensive set of financial products and services including credit, equipment

finance, real estate finance, treasury services and provide clients with access

to the investment services of J.P. Morgan.

Corporate Client Banking Overview

The Corporate Client Banking Treasury Services Team

is a leading provider of global treasury management services; cash management,

liquidity, trade, escrow, merchant acquiring and US commercial card

capabilities. We develop, implement and deliver a full range of solutions that

help clients achieve their treasury and working capital objectives focusing on

clients with $500 million to $2 billion in revenues.

The CCBSI APAC Treasury Sales Lead will report both

into the Global Head of CCBSI Treasury Services Sales as well as regionally to

the Head of CCBSI APAC. The TS Lead will

have overall responsibility for building and managing a team of Treasury Sales

professionals located across APAC.

Develops and maintains trusted advisor

relationships with CCBSI executive leadership and is part of the CCBSI TS

leadership team. Develops close partnership with Bankers, Client Service,

Product Leadership (Core Cash, Merchant Acquiring, Card and Commerce Solutions)

and Implementation teams. The Treasury Sales APAC Team Leader plays a key role

in the development of the Treasury Management Officers and Treasury Sales

Associates--delivering an exceptional experience for clients while mitigating

risk and appropriately guiding the team. Develops and executes market and

product strategy.

Core Responsibilities:

Recruit

and build a team of exceptional Treasury Managements Officers covering locally

headquartered companies in each country we choose to expand to

who speak the local language fluently

Manage

the APAC Regional team providing leadership, coaching and development on

all aspects needed to achieve successful performance including partner

management and customer acquisition and retention

Work

with CCBSI leadership to formulate and execute market strategy for

Treasury Services

Oversees

APAC Treasury Services budget, sales goals and P&L for CCBSI segment

Monitor

staff performance, provides appropriate coaching, recognition and feedback

Oversee

the development of actionable relationship plans for clients

Guide

and coach development of client proposals/presentations

Monitor

performance of team members on a frequent basis

Build

collaborative internal relationships--with Coverage Leadership, Bankers,

other internal partners

Participates

in partner meetings and communicates key Treasury Management messages in a

timely and accurate manner

Aligns

daily activities to drive strategic business objectives

Engages

in a disciplined marketing process and quality call activities

Manages

customer expectations by communicating upfront timelines and deliverables

Partners

with the client to ensure a successful implementation of solutions

Protects

the firm by applying sound risk management protocols and adhering to

regulatory requirements

Takes

ownership of escalated CCBSI TS segment client issues and leverages the

appropriate resources to champion results

Performance Metrics:

Deliver Results Individually and as a Team

Foster

existing client relationships Individually and as a Team

Partner

with the field organization at all levels of management

Manage

People

Manage

Control Environment

Adhere

to policies and procedures

Competencies:

Relationship Building Ability to develop and build strong relationships with

clients and internal stakeholders. Ability to influence those outside of direct

management control

Marketing

Expertise Ability to leverage expert knowledge to proactively and

creatively present solutions to clients and prospects or to guide a team

to this result. Ability to mobilize internal networks and resources

Leadership

and Support Ability to direct and guide a team to accomplish objectives.

Ability to provide strong leadership across a team, provide business

guidance and support. Ability to coordinate inside sales infrastructure

Communication

Strong ability to effectively communicate (oral and written) with

multiple levels of the organization (internally and externally)

Problem

Solving Ability to identify a problems root cause and drive to

resolution. Ability to direct escalations and ensure follow through

Performance

Measurement Sense of urgency and ability to manage and direct staff and

deliver all facets of performance management (coaching, career mobility,

reviews, action plans, etc.). Ability to measure key performance metrics

and drive organization accordingly

Business

Acumen Ability to understand the overarching APAC Treasury Service

business environment both internally and externally. Ability to drive

business results in alignment with strategic objectives. Ability to drive

and manage process and controls

Other

Key Competencies include: change management, process management, coaching,

strategic leadership, consultancy, delegation, interviewing, exceptional

presentation skills

Qualifications:

The successful candidate will possess or

demonstrate the following personal and professional attributes:

10+ years in Treasury Services, Financial Services or related business

10+ years of management

experience

Experience

in managing geographically distributed team across Asia, and managing

managers

Sales

management with a documented track record of success / top performance

Strong

understanding with APAC region C&I Treasury Market

Strong

coaching, motivation and leadership skills; ability to network, recruit,

train, develop and promote field sales officers

Ability

to develop, drive and articulate strategy and vision for the team and lead

a sales force

Bachelors

Degree Required
Skills