Sign in or register for a JobTech account.
Jobs that require

marketing

skill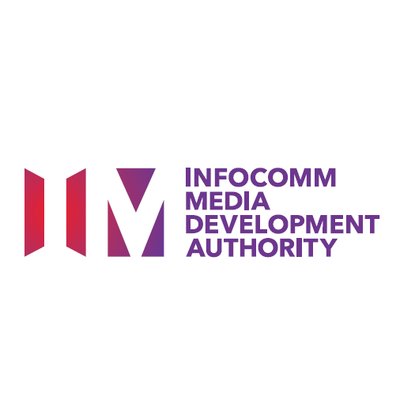 Responsibilities
Drive industry transformation and develop digital strategies/initiatives for the Built Environment cluster.
Define technical visions to help overcome sectoral challenges, making feasible recommendations to refine strategies and implementation.
Influence possible market barriers (regulation/incentives/standards) to encourage innovations so as to ensure that our Build Environment sector stays ahead of competitors in the region and beyond.
Engage and collaborate with partners/agencies to conceptualise and deploy new capabilities, solutions and platforms to propel the sector forward with clear economic value.
Identify and assess suitable digital technologies that can be adopted by the variety of businesses to enhance productivity, innovation, manpower and internationalisation
Requirements
Background in Engineering, Business and Marketing, Architecture or related disciplines
2-5 years of experience in account management, partnership/alliance management, product and channel marketing, business & strategy development
Strong in problem-solving, able to think on your feet and can drive or influence strategy and execution with clear evidence and data
Appreciate technical possibilities and solutions to help industry, good understanding of emerging technologies (e.g. IoT, Data Science, Robotics) and its application to the Built Environment sector will be advantageous
Proactive self-starter with an entrepreneurial, analytical and creative mind. Confident, think win-win and able to build business credibility with senior executives, counterparts and partners
Strong executive presence, including good communication and presentation skills with a high degree of comfort in engaging both large and small audiences
Position will commensurate with experience.
Only short-listed candidates will be notified.
Skills

Key responsibilities
Work closely with the Internal Communications Head to ensure the internal communications strategies/executions align with business priorities and deliver a consistent tone of voice and communications style
Effectively communicate objectives, strategic areas and key initiatives as well as provide timely updates to employees
Develop and deliver communication plans that are specific to each request. Subjects include leadership communications, business objectives, key initiatives, industry or product expertise, employee engagement or latest developments
Create fresh ways of message delivery (across content, channels and experiences) to communicate business objectives and deepen employee engagement
Work with relevant stakeholders to develop, edit and storyboard engaging content (including multimedia content such as full-length article, videos, banners, eDMs and infographics) that is relevant, personalised and targeted for employees
Develop and manage content calendar
Improve employee engagement through carefully curated activities
Most important deliverables include

ad-hoc eDMs publishing (in-house)
monthly newsletter publishing and intranet maintenance/improvement (mostly working with vendors, i.e. design agency and content writer)
planning and executions of employee engagement activities (in-house)
the preparation of monthly analytics report
Requirements
University degree with at least 3 years working in a marketing and communications role. Internal communications or agency experiences are highly desired.
Experience in content publishing, i.e. writing and crafting communication pieces
Ideally equipped with basic Photoshop/Illustrator skills to design creative visuals (i.e. eDMs and newsletter layout) that compliments the message
Good awareness and knowledge of best practice in marketing and communications
Basic knowledge of event planning and execution
Ability to connect-the-dots, develop new ideas, approaches and solutions
Strong attention to detail and ability to multi-task projects, priorities, schedules, and deliverables
Self-motivated and independent with a "can do" attitude that focus on solutions. A good team player and thrives in a fast-paced environment
Good project management and delivery. Can manage vendors effectively and work with a wide range of different stakeholders
Proficient in PowerPoint, Adobe, Google Analytics, Mailchimp and others.
Skills Software AG powers digital transformation, the most disruptive force changing the world will live.

With our market leading technology and our talented teams we are uniquely positioned to help our customers achieve their digitalization goals across all industries and are entrusted by 70% of the top 1000 organizations around the world. This combination fuels our business to grow double-digit in APJ.

We are passionate about the opportunity to impact and Read more
work hard to make a lasting difference. We understand that people are at the center of our success and truly care about our team's well-being and satisfaction at work. As each individual matters to us, finding the best and the right talent fitting into our culture and making the team stronger is important to us.

Software AG Asia is an exciting team to be part of and a work place that is totally different to any other place you have worked before. We are growing way faster than the company average and exceed demanding expectations year on year. If you enjoy winning, work for making a lasting impact, enjoy a collaborative environment that appreciates respectful honesty and values trust, you are the right partner for us to join the Software AG Asia team united in the "We care" cultural belief.

PURPOSE AND OBJECTIVES

We are looking for a student of Bachelor degree or Master in Marketing, Business Administration, or Communications fields of reputable universities that would like to get a 360 degrees overview of a marketing department learning the greatest and latest marketing mix tactics.

The Field Marketing Specialist intern will be part of Software AG APJ marketing team supporting Software AG sales growth. The Field Marketing intern will be mainly responsible to support digital and physical, communications and marketing operations activities. This is an opportunity to experience first-hand field marketing activities in a leading high-tech Multinational corporation.

EXPECTATIONS AND TASKS (INCLUDES BUT NOT LIMITED TO)

Support launching digital marketing campaigns, driving more traffic and responses, then synch responses to our salesforce system. Activities include creating exciting new localized assets, web analytics

Support PR and Communications Activities for the region, repurposing global content as local assets

Support demand creation via mass or account-based events, partner events & following up the tasks during local events and 3rd party sponsorship activities

Support demand creation via social channels such as LinkedIn Sales Navigator and create Software AG presence in YouTube, SlideShare etc.

Support operational processes like creating the YTD report of the marketing plan, keeping the customer database updated, leads and opportunities follow up, raising the purchase orders for marketing activities etc.

EDUCATION AND QUALIFICATIONS / SKILLS AND COMPETENCES

Bachelors or Masters Student in Marketing, Business Administration or Communications of reputable universities

Can challenge the status quo and curious

Strong communication & content creation skills

Proficient in English

Team player with self-motivation, organization skills, willingness to learn and develop

Strong communication, analytic and interpersonal skills

Experienced in Microsoft Office applications

Ability to manage projects and timelines, following up with key stakeholders

Apply now
Skills Location: Islandwide
Working Days / Time: Monday to Friday, 9am – 5.30pm
Salary

Experience in stationery / office equipment industry is advantageous.
$2300 - $3000 basic ( depending on experience )
$700 (without car) or $1000 (with car) for travel allowance
$125 Mobile allowance
% Commission based on payment collected from order

My client's line of business includes the wholesale distribution of electronic parts and electronic communications equipment.

Job Description
>
Responsible for the sales results & profitability of the Read more
Singapore business.
Work with merchandisers to achieve individual and team sales targets.
Develop new business and expand existing business through proper management of channel accounts.
Increase the market share by building strong rapport with new and existing accounts.
Negotiate for more prominent product spaces and good display opportunities.
Conduct market research and competitor analysis, prepare reports on business landscape and supply movements.
Manage accounts receivable and ensure timely collections from respective accounts.
Provide monthly updates to senior management regarding sales and performance of accounts.
Work closely with marketing team to roll out marketing initiatives such as new product launch, new trade events, new promotional campaigns, etc.
Assist in the development and implementation of marketing plans and sales activities.

Requirements

2-5 years of relevant working experience
Experience in managing sales and profitability of the total business.
Proven track record in sale for FMCG products.
Able to analyze the market, plan strategies, execute plans and monitor status of achievement of division targets.
Target driven and result oriented.
Experience in stationery / office equipment industry is advantageous.
Strong interpersonal skills and adaptable to fast changing environment.
Able to travel and meet distributors situated in stores, island wide.


All Successful candidates can expect a very competitive remuneration package and a comprehensive range of benefits.

Please email your resume in a detailed MS Word format to [Click Here to Email Your Resume] stating
1) Current Drawn
2) Expecting Salary
3) Date Available
4) Reason to Leave each job:


We regret that only shortlisted candidates will be notified.

Angela Win Myint
People Profilers Pte Ltd,
10 Anson Road #09-01/02 International Plaza
Singapore 079903
Tel: 6805 0857
www.peopleprofilers.com
EA License Number: 02C4944
EA Personnel Reg no. R1984514
Job ID: 47236
Skills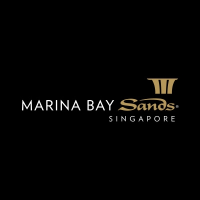 JOB SCOPE Overall Management Work across multiple portfolios/business units and cross-functional teams to: Strategise, develop and execute through-the-line advertising/marketing & communication campaigns that are in-line with brand strategy Effectively recommend optimisations and delivery adjustments to improve campaign performance Develop proposals; provide evaluation, revisions and follow-up Maintain relationships and manage day-to-day business relationships with key stakeholders Provide technical guidance on campaign specifications and troubleshooting/conflict resolution Creative, Media & Production Read more
Management Develop an insights-driven Creative brief based on marketing/communication objectives Facilitate the briefing process and steer Creative team to deliver against briefs Hands-on in developing and adhering to project timeline to ensure on-time delivery from concept to final artwork Follow through with Creative team to ensure on time delivery from visuals to final artwork for submission to media owners and printers Work closely with Creative Services & Production Director on production matters. JOB REQUIREMENTS Education & Certification Minimally a Diploma, and in Marketing preferred Experience Proven track record of at least 2 to 4 years of client servicing, account management, project management success, preferably within a full service 4As agency with integrated communications experience Competencies Great understanding of the marketing/communication strategy and master of the creative development process Through-the-line campaign management with good grasp of digital and social landscape. Strong business sense and ownership, with the willingness to be held accountable Excellent time management with high attention to detail Dependable and willing to go the extra mile to deliver quality work Ability to adapt and the willingness to learn Excellent verbal and written communication skill Confident and comfortable dealing with C suite executives
Skills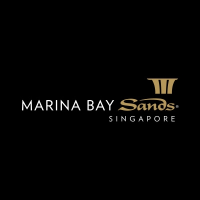 JOB SCOPE Develop new business to Paiza Club Public Relations Recognize and greet patrons. Sees patrons off at VIP entry. Remember their preferences for cigars, food, drinks. Focus on position: be competitive in the market, especially in this region. Ensure patrons' visits are repeated by providing excellent service. Financial: not give away complimentary allowances to patrons on player programs unless they have sufficient recorded in the system. Organize Read more
and supervise travel and accommodation arrangements. Organize and participate in functions and special events. Report to Shift Manager on all matters during the shift. JOB REQUIREMENTS High School Degree, College education in related field preferred. Minimum 3 years in the casino industry in the field of casino marketing or player development Table games, player programs, rating system. Able to speak, write & read English & Bahasa Indonesia language to communicate with Indonesia speaking patrons.
Skills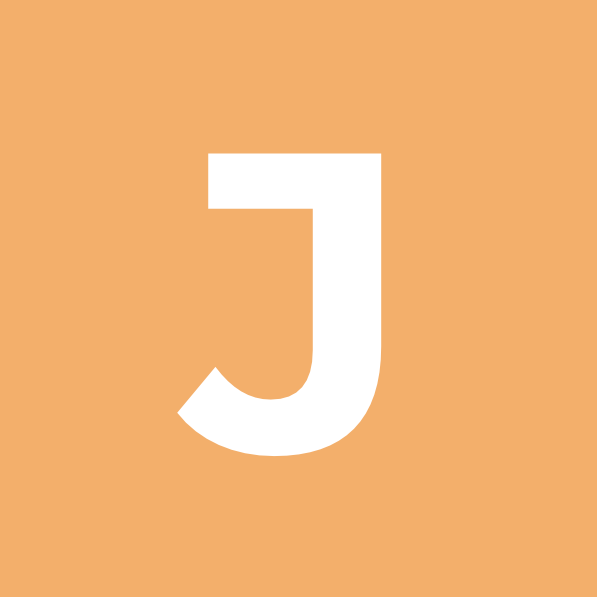 Job Title: Business Development Executive (Digital Sales/Inside Sales)Industry: TechnologySalary: SGD 3000 - 4000Location: Central, SingaporeAbout Company:Since its founding in 2007, Our client has focused on delivering its cloud based contact management service to customers in Japan and beyond. It is setting the standard in Japan for cloud-based contact management, with annually doubling numbers of users from over 7,000 premium corporate users even for Government users.Job Description:- Sourcing new Read more
sales opportunities through inbound online web leads and offline event leads follow-up calls and emails.- Not only understanding customer needs and requirements, but identify unrevealed pain points and issues where the company service can potentially fill the gap.- Allocating qualified opportunities to the sales team for further development and closure.- Provide feedback to the marketing team to improve website and campaign messages.Job Requirements:- Experience of inside sales and/ or field sales in the IT industry- Having general knowledge of B2B SaaS business- Working with the spirit of team effort and collaboration- Putting thought into action with speed- Following the PDCA cycle- Proactively thinking of solution and make things work better- Flexibility (Open mindset, proactive)Compensation:- Transportation Allowance- Medical Fee- Medical Insurance- AL: 14 days- ML: 14 days- Performance bonus- Working hours: 9am~5:30pmInterested applicants are invited to submit their resume via clicking the apply button.JointHire Singapore Pte Ltd.(EA License No.: 17C8920)Terrence Lai (Registration No.: R1219836 )
Skills Interested applicants must attach updated portfolio with CV

The User Experience Designer creates and designs engaging experiences for users. He/She collaborates with key business partners to enhance user experience. He/She obtains and leverages on user feedback to drive and improve user design direction. He/She evaluates and recommends suitable user designs for implementation. He/She keeps up-to-date with the latest user design concepts and software development changes to remain competitive in Read more
the industry.

Responsibilities

Work alongside Product Managers and ensure the proposed design and UX for all mobile products is technically achievable

Enhancing user satisfaction by improving the usability, accessibility etc provided in the interaction with the product.

Conduct research activities to gather user requirements.

Partner with Designers to define and deliver new features, test new concepts and assist with final implementation.

Iterate on complex interactions, animations and pixel-perfect visual designs.

Work closely with product,development team and marketing team to define the user personae and usage scenarios of mobile app or online services.

Deliver wireframes and prototypes to communicate and test design ideas.

Design and communicate user experiences using mockups, storyboards

Improve user experiences through user testing, interviews, user research, and other means of usage analysis.

Requirements

At least 5 years of interactive work experience; experience with mobile platform products experience

Familiar with the design process and design principles and can independently complete the entire design process of the business

Strong logic analysis ability

Proficient in relevant design software, such as Axture, PS, Sketch interactive prototype tools.

An online or offline portfolio that includes your past work or projects that tell us more about your design thinking process.

Good communication skills
Skills Salary: $2,400 - $2,800 (Basic) + AWS + Commission
Working hours: Mon – Fri; 9am – 6pm
Location: Commonwealth
Our client offers laboratory instrumentation, reagents and services for the scientific and medical industry.

Responsibilities:

Consult with clients on laboratory instrumentation or reagent requirements
Achieve sales target for product portfolio
Implement marketing activities

Requirements:

Self-starter with keen interests to excel in sales
Possess a Diploma / Degree in Life Sciences or relevant
Min. 1 year experience in sales of laboratory Read more
products
Candidates with no experience are welcome to apply as training will be provided

All Successful candidates can expect a very competitive remuneration package and a comprehensive range of benefits.
Please email your resume in a detailed MS Word format to [Click Here to Email Your Resume] stating
1) Current Drawn
2) Expecting Salary
3) Date Available
4) Reason to Leave each job:
We regret that only shortlisted candidates will be notified.

Angela Win Myint
People Profilers Pte Ltd,
10 Anson Road #09-01/02 International Plaza
Singapore 079903
Tel: 6805 0857
www.peopleprofilers.com
EA License Number: 02C4944
EA Personnel Reg no. R1984514
Job ID: 47323
Skills

Roles & Responsibilities

JOB SUMMARY

Provides a high level of technical service including installations, commissioning, troubleshooting, bench and field repairs according to established standards, within some South East Asian countries.

ESSENTIAL DUTIES

Performs installations, preventive maintenance and repairs, according to the companies' quality levels, following dedicated procedures, and using the specific checklists as appropriate and in a timely manner

Register/ copy outcome reviews of all handled procedures done on each machine

Collect and store Read more
data( D Logs) from devices on server, accessible by clinical, R&D, marketing.

Handle all customer calls for technical issues and transmit non-technical questions to sales consultants, clinical, .. as appropriate.

Follow up on contracts to check expiration date and renewal

Generate service revenue within the territory as appropriate and work closely with sales to ensure Terumo BCT's presence in territory.

Provide Quotations for Preventive maintenance contracts to customer.

Assist pre-sales meetings for technical topics.

Responsible and accountable for all assigned company assets.

Complete administration, documentation, and action report per organization policy and procedures

Assure the delivery and regular update of operators manuals (attached at the machine) at customer site

Work and collaborate effectively with colleagues, sales representatives, customer service representatives, clinical specialists, and customers.

Support training of customers, colleagues and distributors as per certified product knowledge and training capabilities

Communicates technical findings to appropriate in-house personnel (e.g. product specialist, marketing, medical affairs, field implementation …)

Systems implementation in conjunction and coordination with the implementation specialist

Post sales support and first line trouble shooting on BCT machines and their applications Performs any other additional duties or projects as assigned

Maintenance contract definition

Negotiation of the contract contents with the customers/distributors.

Co ordination of non-contracted technical support (in conjunction with local sales team)

Planning and programming of the preventive maintenance operations, installation and corrective maintenance

Assure correct management of the invoicing of the technical interventions

Manage spare parts inventory and assist in the stock count periodically .

Responsbible for the capturing complaints , analyzing and providing solutions in compliance with global policies.

Ensure completion of all manadatory field upgrades and Field actions.

RESPONSIBILITIES

Inventory Management

Manage and track service tools and equipment.

Manage spare parts inventory and review minimum and maximum stock levels.

Monitor all new parts released from HQ /Regional centres and inform relevant internal departments for stock replenishment.

Recommend spare parts inventory level & pricing for SEA Region

Interface with Commercial Operations

Work in conjunction with the Sales and Implementation teams to circulate relevant customer and equipment updates.

Support sales and implementation teams( Direct, Affiliates, Distributors) as necessary.

Provide onsite support for Middleware/software installations in the region and liaise with Technical Services Manager SEA on outcomes.

Negotiate service contracts with Direct Customers/Distributors wherever required within SEA.

Reporting

Direct reporting to Technical Services Manager - SEA for all equipment service related activities.

Provide monthly reports on Technical Service activity.

Provide Monthly Inventory usage reports to Logistics Department.

Quality

Manage all related documentation of installation, upgrades, Preventive Maintenance and other service reports.

Manage parts recalls, software fixes/upgrades and safety alerts when necessary.

Manage the Equipment Complaint reporting Process for entire region.

Monitor the Software updates as required fom time to time.

Support the GDPMDS and other Internal/External audit requirements

Report and track the device related complaints for direct customers, escalate to Quality team and follow up with a close out report to customers on a timley basis . Ensure 95% uptime for all devices in the region (direct or in co-ordination with affiliates/distributors)

MINIMUM QUALIFICATION REQUIREMENTS

Education

Bachelor/Diploma in Electronics/electrical/Bio Medical from State/ National university.

Experience

A solid experience in function as Bench Service Engineer, field service engineer or an other technical support function, preferably in the healthcare sector.

At least 7 years of work experience dealing with Medical devices /Diagnostics equipment /Life Sciences equipment

Skills

Strong analytical thinking as well the ability to apply logical methods in identifying and solving technical problems.

Good team player

Demonstrates commitment to ongoing learning and professional development

Very good oral and written communication skills

Fluent in English any other languages is an asset

Good Presentation skills

Good Office IT skills

Customer oriented.

An equivalent competency level acquired through a variation of these qualifications may be considered.

PHYSICAL REQUIREMENTS

Typical Office Environment requirements include:

reading, speaking, hearing, close vision, walking, bending, sitting, and occasional lifting up to 20 pounds.

The physical demands described here are representative of those that must be met by an associate to successfully perform the essential duties of this job. Reasonable accommodations may be made to enable individuals with disabilities to perform the essential duties.

Additional Physical Requirements

Travel required (up to 50%).
Skills