Sign in or register for a JobTech account.
Jobs that require

marketing analytics

skill
Search Specialist
>Job description:
>SEA regional search strategy
>Expertise area:
>
Analyze Search ADs performance attribution and optimization strategy for regional client covering 8 countries in SEA including AU/NZ
>Utilize Google Marketing Platform (GA360, Google Big Query, Google Data studio, Campaign Manager, Google Adwords, Double Click, DV 360, etc.) as marketing insight & strategy
Regional SEO analysis and strategy
>
Scope of Work:
>
Hands on analysis based on multiple Google platform
>Strategic planning based on the analysis insight for Read more
SEM (Search AD) & SEO
>Client communication and presentation

Requirements:
>At least 3 years of Search(SEM/SEO) expert career with hands-on experience in:
>
Running Search AD (Google Adwords)
>Running Google Display/Youtube ADs through Double Click/ DV360/ Adwords Site optimization based on SEO analysis through Google Search console and 3rd party tools (SEM Rush)
>Running holistic marketing performance analysis through Google analytics mapping the Google AD network
>Utilizing Google Big Query to consolidate the Google AD & Google Analytics Data to analyze consumer journey holistically
Skill set - Hands on operation experience in Google Marketing Platform:
>
Core analytics: Google Analytics (GA360)
> Search AD: Google Adwords (Display & Search) / Double Click / DV 360 / Youtube
>SEO: Search console, SEM Rush
>Google marketing cloud: Google Big Query, Data studio (optional)
>Analytical techniques: My SQL, Python (optional)
Skills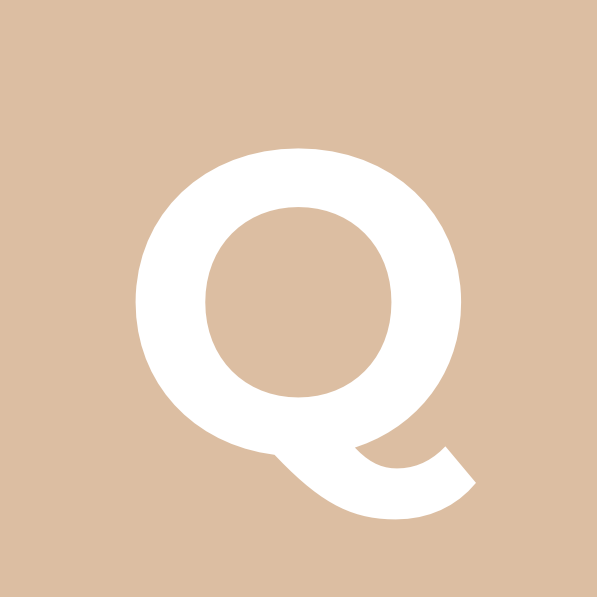 QIP is a Singapore-based private equity real estate firm. With deep expertise in the capital and real estate markets, we invest in global real estate markets covering the UK, the US and Australia as our core markets. Our team of investment professionals offers institutional and professional investors unique opportunities to invest or co-invest alongside us in strategic real estate sectors.Our strength lies in our ability to seek out innovative Read more
and unique real estate investments and deliver them with exceptional and personalised customer service. QIP is now looking to hire a marketing executive to join the team to strengthen the marketing and digital media efforts of the Company. Role ScopeAssisting the management and execution of the Company's marketing strategy (offline and online) in line with sales and marketing objectivesAssist with project's relating to the Company's brand management and corporate identityBrainstorm and contribute idea towards digital and marketing strategy, and identify new channels to increase marketing performance (online and offline)Co-ordinating marketing events with sales activitiesCreation and over-seeing publication of all marketing materials and digital marketing campaignsDesign EDMs, infographics and visuals for publicity and education purposesDesign and coordinate inputs on content for posting on digital platformsAssist with the production of video and collaterals to source for digital contentManage, execute and improve lead generation campaigns, measuring resultsManage web content, webpages, EDMs, and other digitals toolsMonitor and report on effectiveness and performance of marketing activities and campaignsJob Qualifications and RequirementsRecent diploma or university graduate in Marketing, Digital Marketing or equivalent Practical experience in creating and engaging content in digital mediaPractical knowledge in marketing executionProficient in Microsoft Office (Word, Excel, Powerpoint)Proficient in digital platforms and tools (eg. EDM tools, Direct email, Webpages, Video, SEO, Digital Media and Design)Events experience is a +Must have a very strong command in English (written and spoken)Must be a self-starter, driven and a desire to join an entrepreneurial firmStrong hands-on execution & capable of independent contribution to the teamStrong interest in financial services and real estateFamiliarity with the financial services industry will be a big + (such as Wealth Management, Private Banking, Family Office, Private Equity Funds)If this is of genuine interest, please set out a 1-page Cover Letter setting out your background and the reasons why you may be suitable for the job opportunity. Show moreShow less
Skills
Scope of Work:1. Conceptualise and implement marketing strategiesWork within a team to develop, coordinate and execute innovative and creative communications and marketing plansIdentify key marketing platforms and opportunities to promote programmesWork across departments to generate and manage projects2. Generate content for marketing platformsContribute to cross-platform content, including online, social media feeds and EDMsProduce engaging video and photo content for marketing platformsOversee and coordinate the production of marketing content Read more
by vendors3. Plan, purchase and track media buys to support marketing needsPlan, purchase and track media buys, as per marketing needsMonitor, measure and report on marketing performanceUtilise data and insights to track marketing performance and recommend opportunities4. Maintain ties with industryEstablish and maintain a strategic network of marketing partnersRequirements:Minimum: Diploma/Degree in mass communications / marketing / media communications / media production, with relevant experience. Fresh graduates are also welcome .Working knowledge of video production, equipment and softwareRelevant knowledge of local marketing industry, platforms and strategiesAbility to produce content on demandGood aesthetical senseAverage bilingual skills (English/Tamil)Proactive approach to meeting deadlines and sustaining long-term projectsGood multitasking, teamwork and interpersonal skillsWe offer competitive total rewards and benefits in a positive and empowering work environment. If you are keen, please submit your resume together with a cover letter. We thank all applicants for your interest. Only shortlisted candidates will be notified.
Skills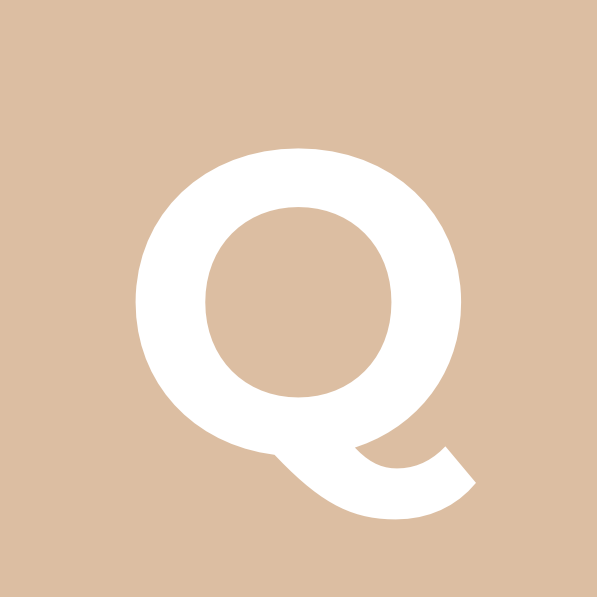 QIP is a Singapore-based private equity real estate firm. With deep expertise in the capital and real estate markets, we invest in global real estate markets covering the UK, the US and Australia as our core markets. Our team of investment professionals offers institutional and professional investors unique opportunities to invest or co-invest alongside us in strategic real estate sectors.Our strength lies in our ability to seek out innovative Read more
and unique real estate investments and deliver them with exceptional and personalised customer service. QIP is now looking to hire a marketing executive to join the team to strengthen the marketing and digital media efforts of the Company. Role ScopeAssisting the management and execution of the Company's marketing strategy (offline and online) in line with sales and marketing objectivesAssist with project's relating to the Company's brand management and corporate identityBrainstorm and contribute idea towards digital and marketing strategy, and identify new channels to increase marketing performance (online and offline)Co-ordinating marketing events with sales activitiesCreation and over-seeing publication of all marketing materials and digital marketing campaignsDesign EDMs, infographics and visuals for publicity and education purposesDesign and coordinate inputs on content for posting on digital platformsAssist with the production of video and collaterals to source for digital contentManage, execute and improve lead generation campaigns, measuring resultsManage web content, webpages, EDMs, and other digitals toolsMonitor and report on effectiveness and performance of marketing activities and campaignsJob Qualifications and RequirementsRecent diploma or university graduate in Marketing, Digital Marketing or equivalent Practical experience in creating and engaging content in digital mediaPractical knowledge in marketing executionProficient in Microsoft Office (Word, Excel, Powerpoint)Proficient in digital platforms and tools (eg. EDM tools, Direct email, Webpages, Video, SEO, Digital Media and Design)Events experience is a +Must have a very strong command in English (written and spoken)Must be a self-starter, driven and a desire to join an entrepreneurial firmStrong hands-on execution & capable of independent contribution to the teamStrong interest in financial services and real estateFamiliarity with the financial services industry will be a big + (such as Wealth Management, Private Banking, Family Office, Private Equity Funds)If this is of genuine interest, please set out a 1-page Cover Letter setting out your background and the reasons why you may be suitable for the job opportunity. Show moreShow less
Skills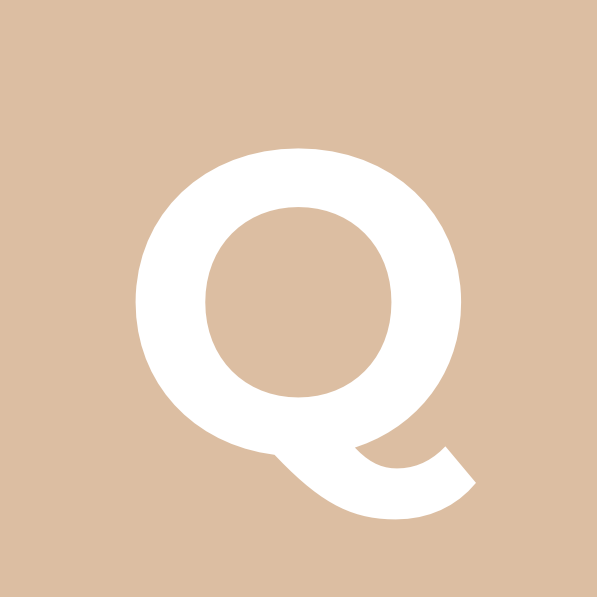 QIP is a Singapore-based private equity real estate firm. With deep expertise in the capital and real estate markets, we invest in global real estate markets covering the UK, the US and Australia as our core markets. Our team of investment professionals offers institutional and professional investors unique opportunities to invest or co-invest alongside us in strategic real estate sectors.Our strength lies in our ability to seek out innovative Read more
and unique real estate investments and deliver them with exceptional and personalised customer service. QIP is now looking to hire a marketing executive to join the team to strengthen the marketing and digital media efforts of the Company. Role ScopeAssisting the management and execution of the Company's marketing strategy (offline and online) in line with sales and marketing objectivesAssist with project's relating to the Company's brand management and corporate identityBrainstorm and contribute idea towards digital and marketing strategy, and identify new channels to increase marketing performance (online and offline)Co-ordinating marketing events with sales activitiesCreation and over-seeing publication of all marketing materials and digital marketing campaignsDesign EDMs, infographics and visuals for publicity and education purposesDesign and coordinate inputs on content for posting on digital platformsAssist with the production of video and collaterals to source for digital contentManage, execute and improve lead generation campaigns, measuring resultsManage web content, webpages, EDMs, and other digitals toolsMonitor and report on effectiveness and performance of marketing activities and campaignsJob Qualifications and RequirementsRecent diploma or university graduate in Marketing, Digital Marketing or equivalent Practical experience in creating and engaging content in digital mediaPractical knowledge in marketing executionProficient in Microsoft Office (Word, Excel, Powerpoint)Proficient in digital platforms and tools (eg. EDM tools, Direct email, Webpages, Video, SEO, Digital Media and Design)Events experience is a +Must have a very strong command in English (written and spoken)Must be a self-starter, driven and a desire to join an entrepreneurial firmStrong hands-on execution & capable of independent contribution to the teamStrong interest in financial services and real estateFamiliarity with the financial services industry will be a big + (such as Wealth Management, Private Banking, Family Office, Private Equity Funds)If this is of genuine interest, please set out a 1-page Cover Letter setting out your background and the reasons why you may be suitable for the job opportunity. Show moreShow less
Skills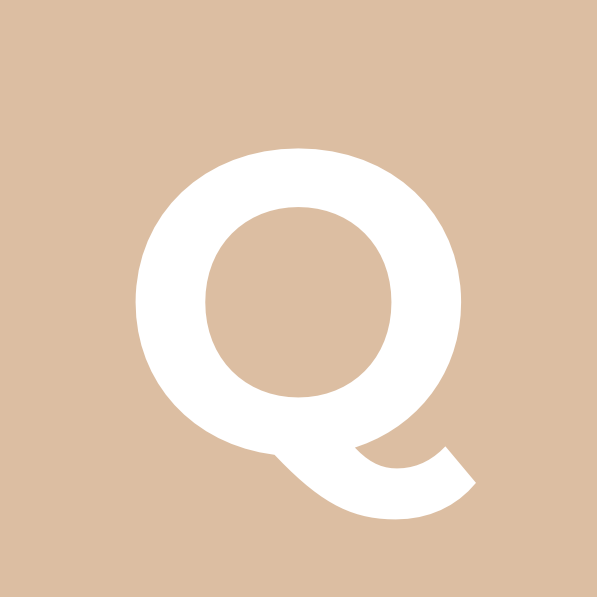 QIP is a Singapore-based private equity real estate firm. With deep expertise in the capital and real estate markets, we invest in global real estate markets covering the UK, the US and Australia as our core markets. Our team of investment professionals offers institutional and professional investors unique opportunities to invest or co-invest alongside us in strategic real estate sectors.Our strength lies in our ability to seek out innovative Read more
and unique real estate investments and deliver them with exceptional and personalised customer service. QIP is now looking to hire a marketing executive to join the team to strengthen the marketing and digital media efforts of the Company. Role ScopeAssisting the management and execution of the Company's marketing strategy (offline and online) in line with sales and marketing objectivesAssist with project's relating to the Company's brand management and corporate identityBrainstorm and contribute idea towards digital and marketing strategy, and identify new channels to increase marketing performance (online and offline)Co-ordinating marketing events with sales activitiesCreation and over-seeing publication of all marketing materials and digital marketing campaignsDesign EDMs, infographics and visuals for publicity and education purposesDesign and coordinate inputs on content for posting on digital platformsAssist with the production of video and collaterals to source for digital contentManage, execute and improve lead generation campaigns, measuring resultsManage web content, webpages, EDMs, and other digitals toolsMonitor and report on effectiveness and performance of marketing activities and campaignsJob Qualifications and RequirementsRecent diploma or university graduate in Marketing, Digital Marketing or equivalent Practical experience in creating and engaging content in digital mediaPractical knowledge in marketing executionProficient in Microsoft Office (Word, Excel, Powerpoint)Proficient in digital platforms and tools (eg. EDM tools, Direct email, Webpages, Video, SEO, Digital Media and Design)Events experience is a +Must have a very strong command in English (written and spoken)Must be a self-starter, driven and a desire to join an entrepreneurial firmStrong hands-on execution & capable of independent contribution to the teamStrong interest in financial services and real estateFamiliarity with the financial services industry will be a big + (such as Wealth Management, Private Banking, Family Office, Private Equity Funds)If this is of genuine interest, please set out a 1-page Cover Letter setting out your background and the reasons why you may be suitable for the job opportunity. Show moreShow less
Skills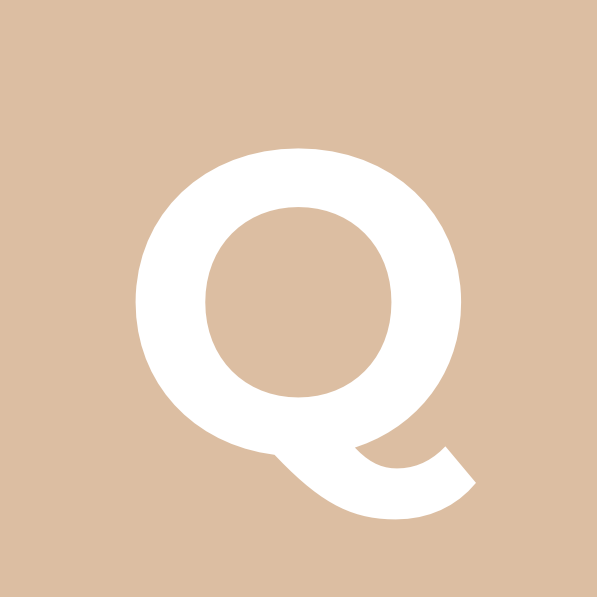 QIP is a Singapore-based private equity real estate firm. With deep expertise in the capital and real estate markets, we invest in global real estate markets covering the UK, the US and Australia as our core markets. Our team of investment professionals offers institutional and professional investors unique opportunities to invest or co-invest alongside us in strategic real estate sectors.Our strength lies in our ability to seek out innovative Read more
and unique real estate investments and deliver them with exceptional and personalised customer service. QIP is now looking to hire a marketing executive to join the team to strengthen the marketing and digital media efforts of the Company. Role ScopeAssisting the management and execution of the Company's marketing strategy (offline and online) in line with sales and marketing objectivesAssist with project's relating to the Company's brand management and corporate identityBrainstorm and contribute idea towards digital and marketing strategy, and identify new channels to increase marketing performance (online and offline)Co-ordinating marketing events with sales activitiesCreation and over-seeing publication of all marketing materials and digital marketing campaignsDesign EDMs, infographics and visuals for publicity and education purposesDesign and coordinate inputs on content for posting on digital platformsAssist with the production of video and collaterals to source for digital contentManage, execute and improve lead generation campaigns, measuring resultsManage web content, webpages, EDMs, and other digitals toolsMonitor and report on effectiveness and performance of marketing activities and campaignsJob Qualifications and RequirementsRecent diploma or university graduate in Marketing, Digital Marketing or equivalent Practical experience in creating and engaging content in digital mediaPractical knowledge in marketing executionProficient in Microsoft Office (Word, Excel, Powerpoint)Proficient in digital platforms and tools (eg. EDM tools, Direct email, Webpages, Video, SEO, Digital Media and Design)Events experience is a +Must have a very strong command in English (written and spoken)Must be a self-starter, driven and a desire to join an entrepreneurial firmStrong hands-on execution & capable of independent contribution to the teamStrong interest in financial services and real estateFamiliarity with the financial services industry will be a big + (such as Wealth Management, Private Banking, Family Office, Private Equity Funds)If this is of genuine interest, please set out a 1-page Cover Letter setting out your background and the reasons why you may be suitable for the job opportunity. Show moreShow less
Skills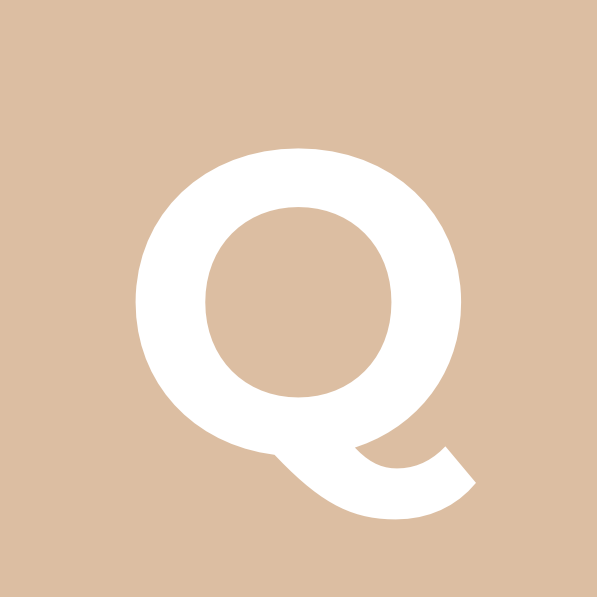 QIP is a Singapore-based private equity real estate firm. With deep expertise in the capital and real estate markets, we invest in global real estate markets covering the UK, the US and Australia as our core markets. Our team of investment professionals offers institutional and professional investors unique opportunities to invest or co-invest alongside us in strategic real estate sectors.Our strength lies in our ability to seek out innovative Read more
and unique real estate investments and deliver them with exceptional and personalised customer service. QIP is now looking to hire a marketing executive to join the team to strengthen the marketing and digital media efforts of the Company. Role ScopeAssisting the management and execution of the Company's marketing strategy (offline and online) in line with sales and marketing objectivesAssist with project's relating to the Company's brand management and corporate identityBrainstorm and contribute idea towards digital and marketing strategy, and identify new channels to increase marketing performance (online and offline)Co-ordinating marketing events with sales activitiesCreation and over-seeing publication of all marketing materials and digital marketing campaignsDesign EDMs, infographics and visuals for publicity and education purposesDesign and coordinate inputs on content for posting on digital platformsAssist with the production of video and collaterals to source for digital contentManage, execute and improve lead generation campaigns, measuring resultsManage web content, webpages, EDMs, and other digitals toolsMonitor and report on effectiveness and performance of marketing activities and campaignsJob Qualifications and RequirementsRecent diploma or university graduate in Marketing, Digital Marketing or equivalent Practical experience in creating and engaging content in digital mediaPractical knowledge in marketing executionProficient in Microsoft Office (Word, Excel, Powerpoint)Proficient in digital platforms and tools (eg. EDM tools, Direct email, Webpages, Video, SEO, Digital Media and Design)Events experience is a +Must have a very strong command in English (written and spoken)Must be a self-starter, driven and a desire to join an entrepreneurial firmStrong hands-on execution & capable of independent contribution to the teamStrong interest in financial services and real estateFamiliarity with the financial services industry will be a big + (such as Wealth Management, Private Banking, Family Office, Private Equity Funds)If this is of genuine interest, please set out a 1-page Cover Letter setting out your background and the reasons why you may be suitable for the job opportunity. Show moreShow less
Skills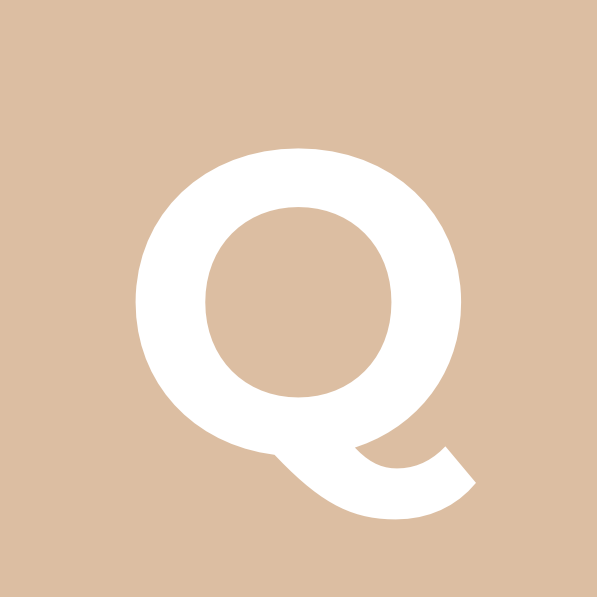 QIP is a Singapore-based private equity real estate firm. With deep expertise in the capital and real estate markets, we invest in global real estate markets covering the UK, the US and Australia as our core markets. Our team of investment professionals offers institutional and professional investors unique opportunities to invest or co-invest alongside us in strategic real estate sectors.Our strength lies in our ability to seek out innovative Read more
and unique real estate investments and deliver them with exceptional and personalised customer service. QIP is now looking to hire a marketing executive to join the team to strengthen the marketing and digital media efforts of the Company. Role ScopeAssisting the management and execution of the Company's marketing strategy (offline and online) in line with sales and marketing objectivesAssist with project's relating to the Company's brand management and corporate identityBrainstorm and contribute idea towards digital and marketing strategy, and identify new channels to increase marketing performance (online and offline)Co-ordinating marketing events with sales activitiesCreation and over-seeing publication of all marketing materials and digital marketing campaignsDesign EDMs, infographics and visuals for publicity and education purposesDesign and coordinate inputs on content for posting on digital platformsAssist with the production of video and collaterals to source for digital contentManage, execute and improve lead generation campaigns, measuring resultsManage web content, webpages, EDMs, and other digitals toolsMonitor and report on effectiveness and performance of marketing activities and campaignsJob Qualifications and RequirementsRecent diploma or university graduate in Marketing, Digital Marketing or equivalent Practical experience in creating and engaging content in digital mediaPractical knowledge in marketing executionProficient in Microsoft Office (Word, Excel, Powerpoint)Proficient in digital platforms and tools (eg. EDM tools, Direct email, Webpages, Video, SEO, Digital Media and Design)Events experience is a +Must have a very strong command in English (written and spoken)Must be a self-starter, driven and a desire to join an entrepreneurial firmStrong hands-on execution & capable of independent contribution to the teamStrong interest in financial services and real estateFamiliarity with the financial services industry will be a big + (such as Wealth Management, Private Banking, Family Office, Private Equity Funds)If this is of genuine interest, please set out a 1-page Cover Letter setting out your background and the reasons why you may be suitable for the job opportunity. Show moreShow less
Skills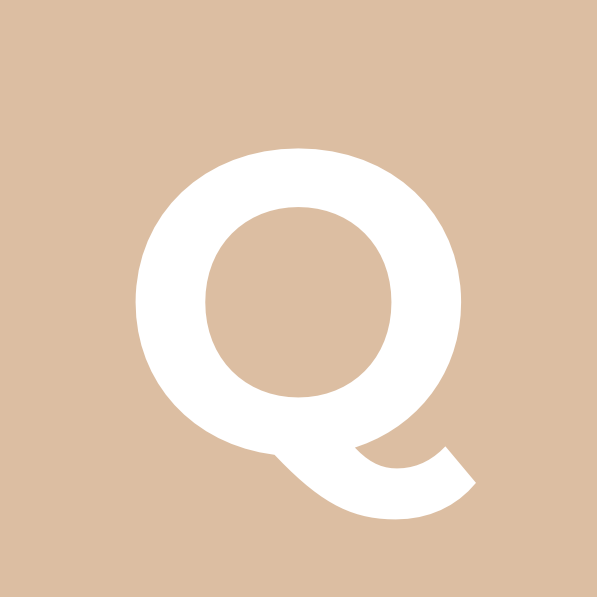 QIP is a Singapore-based private equity real estate firm. With deep expertise in the capital and real estate markets, we invest in global real estate markets covering the UK, the US and Australia as our core markets. Our team of investment professionals offers institutional and professional investors unique opportunities to invest or co-invest alongside us in strategic real estate sectors.Our strength lies in our ability to seek out innovative Read more
and unique real estate investments and deliver them with exceptional and personalised customer service. QIP is now looking to hire a marketing executive to join the team to strengthen the marketing and digital media efforts of the Company. Role ScopeAssisting the management and execution of the Company's marketing strategy (offline and online) in line with sales and marketing objectivesAssist with project's relating to the Company's brand management and corporate identityBrainstorm and contribute idea towards digital and marketing strategy, and identify new channels to increase marketing performance (online and offline)Co-ordinating marketing events with sales activitiesCreation and over-seeing publication of all marketing materials and digital marketing campaignsDesign EDMs, infographics and visuals for publicity and education purposesDesign and coordinate inputs on content for posting on digital platformsAssist with the production of video and collaterals to source for digital contentManage, execute and improve lead generation campaigns, measuring resultsManage web content, webpages, EDMs, and other digitals toolsMonitor and report on effectiveness and performance of marketing activities and campaignsJob Qualifications and RequirementsRecent diploma or university graduate in Marketing, Digital Marketing or equivalent Practical experience in creating and engaging content in digital mediaPractical knowledge in marketing executionProficient in Microsoft Office (Word, Excel, Powerpoint)Proficient in digital platforms and tools (eg. EDM tools, Direct email, Webpages, Video, SEO, Digital Media and Design)Events experience is a +Must have a very strong command in English (written and spoken)Must be a self-starter, driven and a desire to join an entrepreneurial firmStrong hands-on execution & capable of independent contribution to the teamStrong interest in financial services and real estateFamiliarity with the financial services industry will be a big + (such as Wealth Management, Private Banking, Family Office, Private Equity Funds)If this is of genuine interest, please set out a 1-page Cover Letter setting out your background and the reasons why you may be suitable for the job opportunity. Show moreShow less
Skills