Sign in or register for a JobTech account.
Jobs that require

marketing analytics

skill
Develop & execute online marketing strategies and plans under the guidance of the Marketing team for campaigns and promotions

Handle Marketing Performance Report Generation

Analyzing sales, prices and preparing recommendations

Conducting research on market competitiveness

Requirements:

Able to work under tight deadlines

Must be bilingual in English and Chinese, verbal and written (to liaise with Chinese speaking associates)

Critical thinking and able to work independently

Commitment period:

Dec 2019 - May 2020 (or at least 3months)

Application Instructions

Please Read more
apply for this position by submitting your resume.

Candidates must state their earliest commencement date and commitment period.

Kindly note that only shortlisted candidates will be notified.
Skills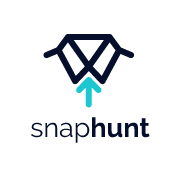 The Offer

Direct teams to develop and execute marketing plans
Attractive compensation package with growth opportunities


The Employer
Our client is a Fortune 500, end-to-end IT services company helping clients harness the power of innovation to thrive on change and guide their digital transformation journeys. As a result of their impressive growth, they are looking for a Marketing Professional to support their branding activities internally and externally.

The Job
As a Marketing Professional, you will assist Read more
with analysing, investigating and evaluating company services to determine market position in existing and potential markets while supporting the marketing strategy.
You will be responsible for:

Collecting and communicating market research information to the sales team ensuring the teams are well aware of the product standing in competitive markets
Executing and monitoring pre- determined customer segmentation strategies and experience plans and tracking and reporting marketing metrics/goals/benchmarks.
Developing closed-loop post- analysis for marketing programs, and identifies/executes indicated actions.
Developing and securing approval for go-to-market (GTM) plans and budgets.
Directing cross-functional, cross-organizational teams and agencies in the development and execution of GTM plans and budgets and communicating with advertising agencies on various organizational campaigns
Performing marketing support activities as needed, e.g. Siebel MRM/CRM, PO and accrual management, collateral fulfilment.
Managing and monitoring delivery of pre-determined messaging/content.
Supporting branding activities - foster brand advocacy internally within the organisation and building the brand among external audience

The Profile

You have a Bachelor's degree in marketing, business administration or related field and have at least 6 years marketing experience within the technology industry
You have prior working experience with business processes.
You have excellent analytical and problem-solving skills, regularly exercise judgment and leadership capabilities in interpreting and solving complex problems
You have good communication, interpersonal skills and presentation skills for interacting with team members and clients
You work well in a team environment


Ref :11440073
Skills Emailage is seeking a Marketing Manager to aupport the APAC region. A strong candidate will have experience in B2B marketing techniques, lead management and sales. You must be able to work in a dynamic fast-paced environment, and track multiple ongoing projects and responsibilities simultaneously while performing the following duties personally or through outsourced vendors.

You will also be a critical part of our marketing department and responsible for filling Read more
the sales funnel with high quality leads in Asia markets (especially South East Asia), qualifying inbound leads to determine sales readiness and outbound work such as cold calling and data mining.

You will be expected to work both independently and collaboratively within tools such as Salesforce and LinkedIn. The ideal candidate will be a driven self-starter who is excited to be a part of something big and is motivated by growth opportunities.

This position reports directly to the Global Senior VP of Marketing in Phoenix, Arizona and will have a dotted line to the General Manager in Asia Pacific (APAC) Region.

Responsibilities:

Oversee implementation of the global marketing strategy at the regional level.

Partner with corporate marketing to help develop and roll-out localized content marketing programs

Coordinate marketing projects from start to finish

Understand key marketing performance metrics and tracking tools

Organize and attend trade shows

Be the organization's representative to external events such as media, stakeholders and potential clients and build strategic partnerships

Actively support the expansion of Emailage in APAC

Research market opportunities, attract and qualify new business Leads

Lead management for multiple lead sources such as: LinkedIn, trade shows, inbound online, etc...

Timely follow up and qualification of inbound leads to create sales ready opportunities

Execute outbound prospect activities via phone, social media and email channels to generate qualified leads and pipeline

Conduct account and market research to support Sales Executives with strategic account penetration

Update missing or inaccurate contact / account data and maintain compliance within CRM platform

Set up meetings and conduct a warm handoff between (prospective) clients and Account Executives

Present our company and solutions to decision makers in a way that clearly conveys our value and motivates interest

Meet monthly performance KPIs to ensure company and the APAC regions revenue goals are met

Qualifications:

Degree in business administration, marketing and communications or relevant field

Minimum of four years of marketing experience in demand creation, and/or go-to-market program creation and roll-out

Able to fluently communicate and write in English

Availability to travel

Experience in marketing activities for technology or SaaS companies

Strong written, verbal, presentation and listening skills

Ability to quickly learn new technologies, including marketing automation and project management tools

Exceptional organizational skills to manage a high volume of activities and opportunities

Exhibit a positive attitude, composure under pressure and willingness to think out of the box to drive results

Confident, competitive, accountable and detail oriented

Must be a self-starter and highly ambitious to grow your knowledge, skills and career

Competency in Salesforce, Google Suites (Gmail, GDrive, Calendar), Microsoft applications including Word, Excel, and Powerpoint

Effective time management skills and the ability to multitask

Strong copywriting skills

Proven ability in managing a marketing budget

Self awareness with a never quit attitude with a desire to grow.

Why you will LOVE Emailage:

We are a hyper-growth SaaS company based in downtown Chandler, Arizona, with offices in San Francisco, Brazil, United Kingdom, Mexico, Australia and Singapore. We work with financial institutions, e-commerce merchants, and other organizations around the world to make digital transactions easier, more efficient and more secure. We've helped businesses around the world prevent over $2.7B in fraud in 2018 by providing an intelligent upfront layer of protection with our innovative fraud prevention solution.

Our Email Risk Assessment delivers an intelligent risk score to the world's largest organizations that allow them to prevent fraud and increase revenue. We combine fraud data from our contributory consortium model with proprietary machine learning algorithms and email history data. Emailage uses patented machine learning algorithms, along with a global consortium of data, to identify new fraud trends and provide real time intelligence for risky transactions, which allows us to stay ahead of the evolving fraud landscape.

It's no secret that we work hard, but we also strive to create an office environment where the lines between work and play are blurred. This means we offer great perks to help keep our team healthy, productive, and happy.

To learn more, visit: www.emailage.com.
Skills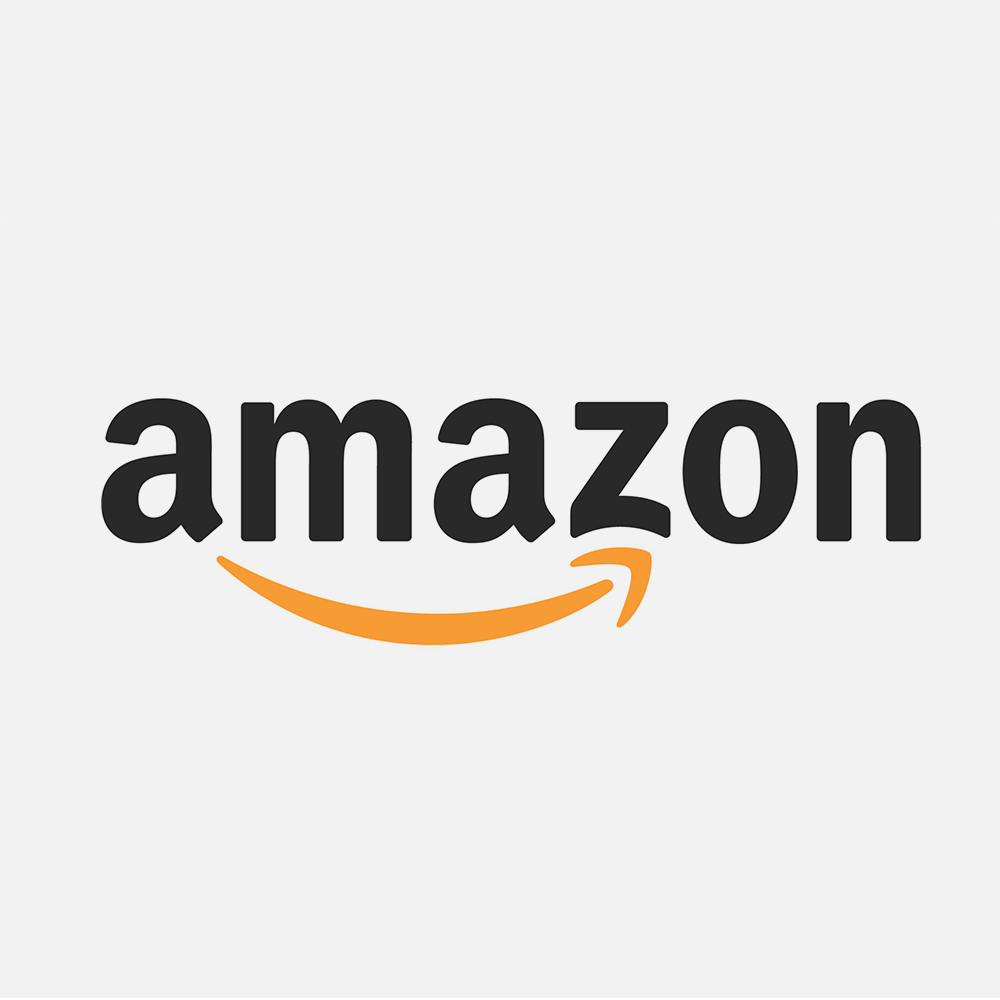 Digital Marketing Manager, Partner Marketing, APAC

Amazon Web Services (AWS) is looking for a proactive marketing program manager to lead a Digital Marketing program with APN Partners. The role will focus on creating and executing scalable digital marketing program with APN partners to generate new customers through paid social and search campaigns. The ideal candidate is a passionate marketing leader who has a track record of achieving (and measuring) Read more
great results through paid social and search advertising. The program manager should be highly organized, who will work closely with multiple internal teams and external APN Partners. The individual will be responsible for the strategy, campaign development, targeting segmentation, execution, and analysis for Digital Marketing Program, and other online marketing programs, creating scalable processes in growing and nurturing the customer database for APN partners. The program manager will constantly test new ideas and concepts, innovating in new areas, and leveraging opportunities to scale the program based on results.

Job Responsibilities

· Lead and execute Digital Marketing Campaigns & Program with APN partners

· Manage multiple paid social and search advertising budgets for AWS Partner Marketing for all digital campaigns as part of the partner marketing programs.

· Develop testing plans (copy, ads, landing pages) for continuous performance improvement and optimization of the campaigns.

· Synthesize data, analyze results, identify trends, report and execute on key findings to achieve paid media objectives.

· Utilize various reporting interfaces and campaign management software as applicable (Adobe Media Optimizer, Sprinklr, DoubleClick Search, Adobe Analytics).

· Work closely with Partners, vendors, global agencies, and partner marketing teams to execute Digital Marketing campaigns and programs.

· Develop formalized documentation, processes and procedures, and A/B testing strategies.

Basic Qualifications

· 5+ years of experience working with an industry standard marketing automation platform such as Marketo, Eloqua, etc.

· 5+ years of marketing experience with an emphasis on digital marketing. Agency experience preferred.

· Proven experience with SEM, SMM, email marketing, lead nurturing, marketing automation, and marketing analytics.

· Proven success in managing complex and multi-faceted marketing programs with the ability to drive projects through completion.

· Strong project management skills and experience, including managing internal stakeholders and external agencies, and multiple campaigns and projects at once.

· Strong analytical skills and experience with campaign reporting and data analysis, use of reporting tools e.g. Tableau and Salesforce

· Excellent understanding of email marketing concepts and metrics.

· Highly analytical and able to derive meaning from data through A/B testing and email and other digital campaign optimization.

· Excellent verbal and written communication skills.

· Demonstrated ability to work independently and autonomously.

· Strong written and verbal communications skills, as well as an entrepreneurial spirit, the ability to influence others and strong cross-functional leadership.

Preferred Qualifications

· Significant marketing agency experience in a customer-facing role while managing and executing on multiple, simultaneous digital marketing campaigns.

· Experience in working with partner community
Skills Dentsu Aegis Network helps clients build consumer relationships by communicating their products and brands effectively. Our distinctive and innovative range of products and services include marketing and communications strategies through digital creative execution, media planning and buying, mobile applications, SEO, content creation, brand tracking and marketing analytics.

We offer the opportunity to work in a fun and fast paced multinational agency network. Gain valuable experience and exposure to the Read more
creative and diverse world of advertising and communications!

Job Title:

Copywriter Intern

Job Description:

Key responsibilities and accountabilities:

(or 'Duties')

- Come up with strong integrated concepts and beautiful copy for local and regional accounts

- Actively challenge yourself and other members of the agency to create award winning works

- Always seeking out new technologies and new ways to implement them

- Developing creative ideas and concepts, often in partnership with the art director

- Writing clear, persuasive, original copy

- Keeping up to date with popular culture and trends

- Updating digital media

- Proofreading copy to check spelling and grammar

Qualifications:

- Excellent interpersonal and communication skills

- Familiarity with all mainstream social networks

- Ability to think creatively and translate ideas into copy

- Ability to effective communicate ideas through any platform - verbal, written, email, social

- Ability to adapt tone and direction according to the client or type of content required

- Experience in writing strong, succinct copy that is grammatically correct

- Great organizational skills and a keen eye for detail

- Strong research skills to ensure copy is correct and accurate

- Willingness to learn from other creative professionals

Location:

Singapore

Brand:

Time Type:

Full time

Contract Type:

Student/Intern (Fixed Term) (Fixed Term)
Skills Dentsu Aegis Network helps clients build consumer relationships by communicating their products and brands effectively. Our distinctive and innovative range of products and services include marketing and communications strategies through digital creative execution, media planning and buying, mobile applications, SEO, content creation, brand tracking and marketing analytics.

We offer the opportunity to work in a fun and fast paced multinational agency network. Gain valuable experience and exposure to the Read more
creative and diverse world of advertising and communications!

Job Title:

Project Management Intern

Job Description:

Key responsibilities and accountabilities:

(or 'Duties')

Assist the Project Manager to manage and oversee the daily workflow and processes

Organize internal meetings, creative reviews and preproduction meetings

Read and understand the brief requirements and coordinate for relevant information

Traffic jobs to all creative teams and digital studio and production

Update and prepare Creative WIP and keep everyone in the workflow posted on job status

Keep status report data current, relevant and helpful

Oversees the advertising agency's function and processes

Able to gain valuable insights into creative development and execution

Manage multiple projects and people to ensure the completion of projects

Able to fulfill task under pressure

Qualifications/Skills:

Diploma from NAFA, Polytechnic or a recognized Art School

Good project management skills

Able to multi-task and work under pressure

Excellent written and verbal communication skills

Communicate clearly and concisely to maintain an effective relationship with team members

Ability to pro-actively anticipate in team projects and manage multiple of projects simultaneously

Be able to maintain a consistent, can-do attitude in the face of many challenges

Exceptional initiative, attention to detail and follow through skills

Location:

Singapore

Brand:

Time Type:

Full time

Contract Type:

Student/Intern (Fixed Term) (Fixed Term)
Skills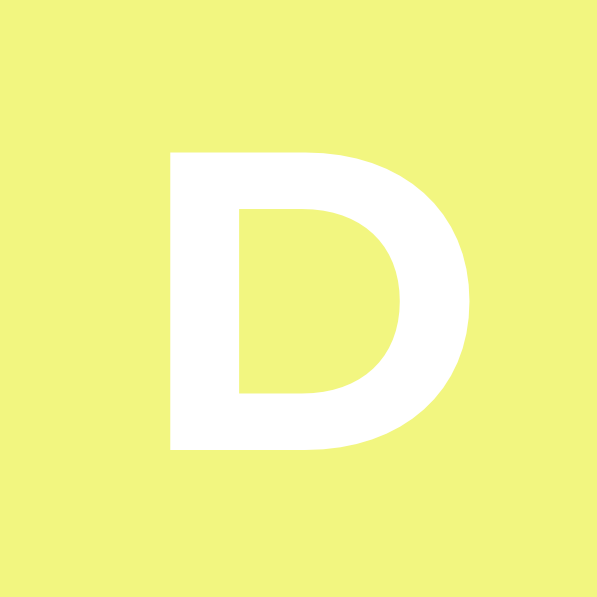 Dentsu Aegis Network helps clients build consumer relationships by communicating their products and brands effectively. Our distinctive and innovative range of products and services include marketing and communications strategies through digital creative execution, media planning and buying, mobile applications, SEO, content creation, brand tracking and marketing analytics.

We offer the opportunity to work in a fun and fast paced multinational agency network. Gain valuable experience and exposure to the Read more
creative and diverse world of advertising and communications!

Job Title:

Copywriter Intern

Job Description:

Key responsibilities and accountabilities:

(or 'Duties')

Come up with strong integrated concepts and beautiful copy for local and regional accounts

Actively challenge yourself and other members of the agency to create award winning works

Always seeking out new technologies and new ways to implement them

Developing creative ideas and concepts, often in partnership with the art director

Writing clear, persuasive, original copy

Keeping up to date with popular culture and trends

Updating digital media

Proofreading copy to check spelling and grammar

Qualifications:

Excellent interpersonal and communication skills

Familiarity with all mainstream social networks

Ability to think creatively and translate ideas into copy

Ability to effective communicate ideas through any platform - verbal, written, email, social

Ability to adapt tone and direction according to the client or type of content required

Experience in writing strong, succinct copy that is grammatically correct

Great organizational skills and a keen eye for detail

Strong research skills to ensure copy is correct and accurate

Willingness to learn from other creative professionals

Location:

Singapore

Brand:

Time Type:

Full time

Contract Type:

Student/Intern (Fixed Term) (Fixed Term)
Skills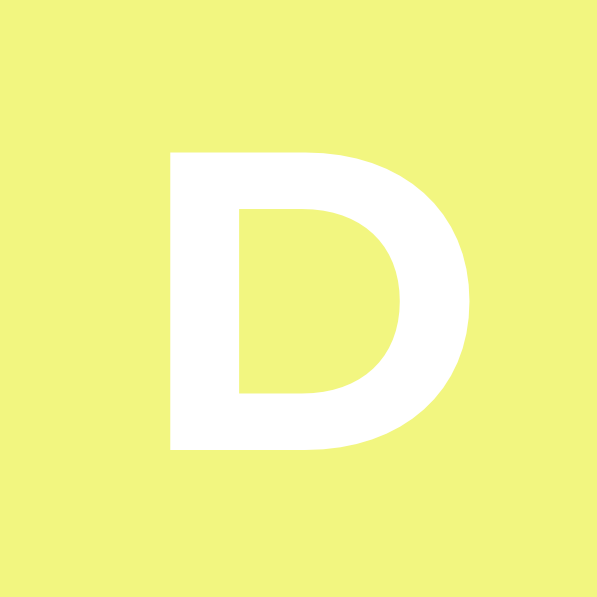 Dentsu Aegis Network helps clients build consumer relationships by communicating their products and brands effectively. Our distinctive and innovative range of products and services include marketing and communications strategies through digital creative execution, media planning and buying, mobile applications, SEO, content creation, brand tracking and marketing analytics.

We offer the opportunity to work in a fun and fast paced multinational agency network. Gain valuable experience and exposure to the Read more
creative and diverse world of advertising and communications!

Job Title:

Copywriter Intern

Job Description:

Key responsibilities and accountabilities:

(or 'Duties')

- Come up with strong integrated concepts and beautiful copy for local and regional accounts

- Actively challenge yourself and other members of the agency to create award winning works

- Always seeking out new technologies and new ways to implement them

- Developing creative ideas and concepts, often in partnership with the art director

- Writing clear, persuasive, original copy

- Keeping up to date with popular culture and trends

- Updating digital media

- Proofreading copy to check spelling and grammar

Qualifications:

- Excellent interpersonal and communication skills

- Familiarity with all mainstream social networks

- Ability to think creatively and translate ideas into copy

- Ability to effective communicate ideas through any platform - verbal, written, email, social

- Ability to adapt tone and direction according to the client or type of content required

- Experience in writing strong, succinct copy that is grammatically correct

- Great organizational skills and a keen eye for detail

- Strong research skills to ensure copy is correct and accurate

- Willingness to learn from other creative professionals

Location:

Singapore

Brand:

Time Type:

Full time

Contract Type:

Student/Intern (Fixed Term) (Fixed Term)
Skills About Us

AppDynamics is the Application Intelligence company. With AppDynamics, enterprises have real-time insights into application performance, user performance and business performance so they can move faster in an increasingly sophisticated, software-driven world. Our integrated suite of products is built on our innovative, enterprise-grade App iQ Platform that enables our customers to make faster decisions that enhance customer engagement and improve operational and business performance. AppDynamics is uniquely positioned Read more
to enable enterprises to accelerate their digital transformations by actively monitoring, analysing, and optimising complex application environments at scale which has led to proven success and trust with the Global 2000.

AppDynamics was acquired by Cisco in 2017 for a record breaking multiple. This acquisition reinforces Cisco's strategic direction and its shift to software-centric solutions,and provides AppDynamics with the resources and support to further accelerate the hyper growth of the business, and the career opportunities for our world-class teams.

About the role

Join a team of doers – people that just want to get stuff done and done well! We are a fast-growing company that are passionate about our product and want to help our customers transform themselves into digital first companies, whilst of course having fun along the way.

AppDynamics is looking for a Marketing Manager to support our busy and growing Field Marketing team in the APAC region. The successful applicant will be a hungry and passionate self-starter, determined to forge a career in technology marketing.

Responsibilities include:

● Developing and executing the marketing strategy for the region in line with the regional sales strategy.

● Extending thought leadership and brand awareness in region.

● Overall responsibility for brand management and corporate identity within the region.

● Overseeing the regional marketing budget.

● Monitoring and reporting on the effectiveness of marketing materials distributed in region.

● Coordinating execution of regional marketing campaigns with the corporate marketing team.

● Managing regional lead generation campaigns and measuring results and ROI.

● Maintain effective internal communications to ensure that all relevant company functions are kept informed of marketing objectives.

● Assist in the execution and tracking of a variety of regional events including AppDynamics' hosted events, AppDynamics' sponsored forums/tradeshows and user group meetings.

● Email and landing page creation and calendar management.

● Social media copywriting, scheduling and administration.

● Salesforce Campaign creation, data uploads and lead hygiene.

● Procurement - new vendor onboarding, contract management, purchase orders and finance tracking.

● Event and activity research and evaluation, venue sourcing

● Event logistics - shipping, merchandise and collateral printing, badge creation, lead capture and data cleansing, on-site booth management.

● Maintain customer reference tracker, manage approval and consent process.

● Marketing performance analytics: Dashboards and reporting for international marketing and ensuring alignment with HQ.

● Support other marketing projects as required.

● 30% travel required

Qualifications, Skills

● Ability to multitask and prioritise tasks in a fast-paced environment with multiple stakeholders.

● Organized, analytical and data oriented with great attention to detail.

● Coachable and quick to learn new skills.

● Excellent written and verbal communication skills.

● Takes initiative, has a positive attitude and passionate about a career in marketing.

● Strong Microsoft Office skills (Word, PowerPoint, Excel) or Google Applications (Docs, Sheets, Slides).

● Experience in CRM systems (e.g. SFDC) and marketing automation tools (e.g. Marketo) a plus.

We hire only the best - those who strive to push boundaries, to think bigger and act smarter. Only apply if:

● You have a degree

● You have 7+ years of experience in a marketing oriented role (B2B a must, tech an advantage)

● You are hands on and eager to roll up your sleeves and get it done.

#LI-NR1
Skills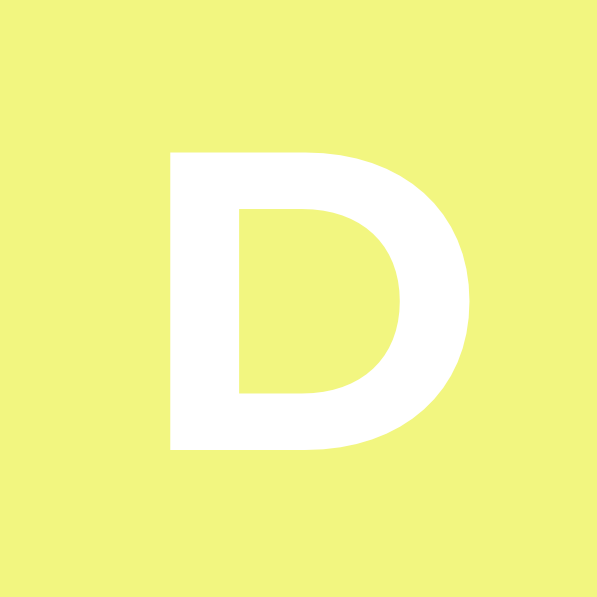 Dentsu Aegis Network helps clients build consumer relationships by communicating their products and brands effectively. Our distinctive and innovative range of products and services include marketing and communications strategies through digital creative execution, media planning and buying, mobile applications, SEO, content creation, brand tracking and marketing analytics.

We offer the opportunity to work in a fun and fast paced multinational agency network. Gain valuable experience and exposure to the Read more
creative and diverse world of advertising and communications!

Job Title:

Project Management Intern

Job Description:

Key responsibilities and accountabilities:

(or 'Duties')

Assist the Project Manager to manage and oversee the daily workflow and processes

Organize internal meetings, creative reviews and preproduction meetings

Read and understand the brief requirements and coordinate for relevant information

Traffic jobs to all creative teams and digital studio and production

Update and prepare Creative WIP and keep everyone in the workflow posted on job status

Keep status report data current, relevant and helpful

Oversees the advertising agency's function and processes

Able to gain valuable insights into creative development and execution

Manage multiple projects and people to ensure the completion of projects

Able to fulfill task under pressure

Qualifications/Skills:

Diploma from NAFA, Polytechnic or a recognized Art School

Good project management skills

Able to multi-task and work under pressure

Excellent written and verbal communication skills

Communicate clearly and concisely to maintain an effective relationship with team members

Ability to pro-actively anticipate in team projects and manage multiple of projects simultaneously

Be able to maintain a consistent, can-do attitude in the face of many challenges

Exceptional initiative, attention to detail and follow through skills

Location:

Singapore

Brand:

Time Type:

Full time

Contract Type:

Student/Intern (Fixed Term) (Fixed Term)
Skills