Sign in or register for a JobTech account.
Jobs that require

marketing communications

skill Manage full spectrum of marketing communications and branding campaigns and activities
Strategise and develop compelling story angles with strong visuals impact to achieve highest brand visibility in print, broadcast, TV and online media platforms
Review and refine our brand guidelines while aligning key brand messages and themes of all communications materials in terms of visual, copywriting and brand messages to drive internal and external consistency
Build collaborative relationships and establish partnerships Read more
for free advertising space on various publications, online media and outdoor platforms to reach out to key target groups and the general public
Provide strategic communication advisory to help other dept to develop programmes and communications collaterals
Drive and manage ad-hoc projects and integrate marketing communications
Collaborate with teams on event planning and execution

Requirements:

Degree in Communications, Media, Marketing or related disciplines
Min 4-5 years of relevant work experience in branding and marcom,

Experience in handling press and media are advantageous
Able to drive new initiatives, strong influencing skills, ability to build and be a great partner with internal and external stakeholders across multiple function

Ability to work on marketing making, possess strong sense of innovation and insights

Interested candidates please submit your resume to jacechoo@ recruitexpress.com.sg
Alternatively, pls call Jace at 6736 3280
>Jace Choo Oi Kei
>Personnel EA License No.: R1875164
>Recruit Express Pte Ltd (EA Licence No.: 99C4599)
Skills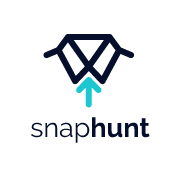 The Offer

Build and manage the Company's social media profiles and presence
Great salary package within a market leader in Payment Solutions


The Employer
>Our client is a high growth Fintech Startup within the innovative payment solution sector. They have grown to be a trusted payment solution platform providing payment processing and collection services for mobile payment and other value-added services. They have clients from various industries such as telecom, tourism and Read more
hospitality, retail etc.


The Job
>As the Marketing Consultant, you will build and manage the Company's social media profiles and presence on Facebook, Twitter, WeChat Official Account, Weibo and additional channels that may be deemed relevant.

You will be responsible for:

Monitoring and engaging in relevant social discussions about the Company, competitors, and/or industry, from existing leads and customers as well as brand new audiences.
Running regular social promotions and campaigns and tracking their success (e.g., Twitter chats, Facebook discussions, etc.).
Planning, developing, implementing, and evaluating advertising, merchandising, and trade promotion programs.


The Profile

You have at least 2 years experience ideally in Consumer Insights/ Market Research, Marketing Communications or Digital Marketing within Financial Services and Internet industry
You have excellent bilingual command in both written and verbal communication skills
You have solid experience in a regional role ideally including experience covering China and Southeast Asia
You are adaptable and thrive in changing environments
You are highly goal-driven and work well in fast-paced environments
You have excellent time management skills and the ability to multi-task and prioritize work
You have the ability to work independently with minimal supervision


ref: 02500681
Skills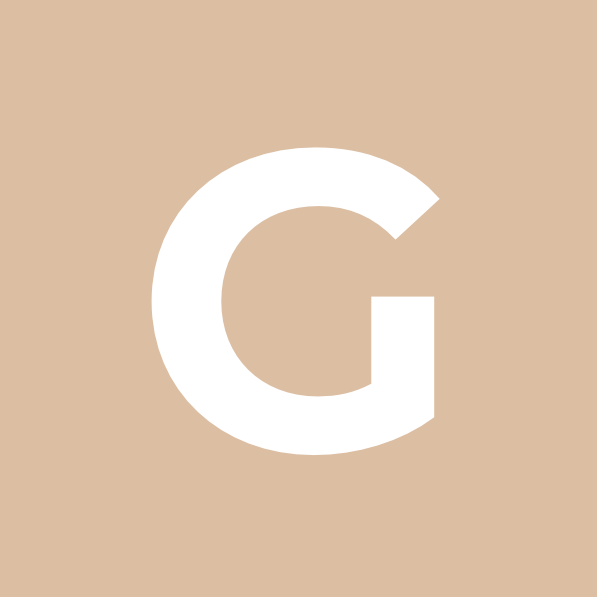 Job Responsibilities

Develop and implement integrated marketing communications plan (digital and traditional) and digital marketing campaigns for the chain store as well as individual business unit to help propel the business forward.
Manage digital campaign budgets and oversee the social media platforms.
Manage and execute the Marketing Calendar and day to day in-house production activities and deadlines.
Collaborate with cross-functional teams including merchandising, operations, IT to create and cascade marketing initiatives in Read more
a timely orderly manner.
Work with event organisers to create and execute events for the flagship store.
Prepare accurate reports on our marketing campaign's overall performance.
Manage PR/press release and collaboration with joint promotion partners.
Oversee and manage all contests, giveaways.

Job Requirements

Degree in Business, Marketing, Mass Communications or equivalent.
Minimum 2 years of managerial experience.
Experienced in digital marketing.
Meticulous and creative with strong conceptualisation skill.
Strong analytical skills.

To apply, please visit to www.gmprecruit.com and search for Job Reference: 15167
>To find out more about this opportunity, please contact Jaremy Ong at [Click Here to Email Your Resume].
>GMP Recruitment Services (S) Pte Ltd | EA Licence: 09C3051 | EA Personnel: Jaremy Ong | Registration No: R1876766
Skills Contract Duration


1 November 2019 to 31 July 2020



Working Location


Victoria Street



Working Hours


Mondays to Fridays : 8.30am to 5.30pm
Lunch break : 1 hour



Offered Salary


S$16.00 - S$18.00 per hour (Subject to client's approval)



Requirements


Basic degree with 3 to 5 years relevant experience
Good knowledge of the digital and social media landscape and platforms
Editing, writing and proofreading skills
Excellent command of English and communication skills (writing in particular)
Meticulous
Analytical
Able to multitask
Quick to anticipate and react to challenges
Competent Read more
in using Microsoft Office. Competency in using publishing software (e.g. Photoshop) would be advantageous.



Job Description


Oversee and implement marketing communications strategies for the National Library
>
>Strategise, plan and implement all marketing communication campaigns that drive awareness, usage and engagement for NL collections and services.
Ensure all marketing communications initiatives and collaterals, including those done in collaboration with external parties, for e.g. tertiary institutions, business associations and societies, commercial entities, are in line with NL's brand and positioning.
Establish new channels and tactics for the effective distribution of marketing materials, online and offline.
Synergising NL and NAS marketing strategies where relevant and required.
Collaborate across divisions in NLB to work on projects that further enhances the branding and service offerings of NL.



Oversee and develop digital and social media strategies for the NAS
>
>Conceptualise, plan and implement digital and social media strategies, ensuring that both short and long term plans support the objectives of NAS.
Plan and implement digital and social media campaigns, at times with appointed social media/creative agencies, that engage different groups of audiences.
Budget management for respective projects, ensuring that funds are utilised efficiently and effectively.
Assist in the development of social media strategies for the National Library (managed by team mate).



Oversee and manage content planning for NAS digital and social media platforms
>
>Create and plan annual content pillars and calendar with various divisions in NAS.
Implement monthly content calendars as planned (based on the annual content calendar).
Oversee the copywriting and style of all content and posts, ensuring that the tones and personas are reflected accurately.
Research and understand the trending themes and topics and recommend approaches that could be applied.
Film and/or take photos and copywrite accompanying posts at selected events and programmes.



Reporting and analytics for NL marketing activities as well as NAS digital and social media activities
>
>Monitor and analyse data, draw insights and refine strategies accordingly if required.
Manage, organise and present analytics data, establish key metrics, and developing and delivering both regular and ad hoc reports.
Test and suggest ways to improve campaigns or platforms performance.


Interested applicants may email your resume to [Click Here to Email Your Resume]
Skills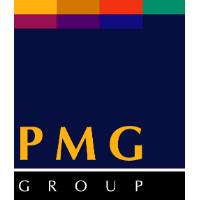 Responsibilities

Act as an advisor to clients on integrated marketing communications solutions, including but not limited to marketing communications, collateral development, events management (conference, meeting, exhibition), digital marketing, project management
Manage overall progress and development of accounts and projects
Actively establish new business leads and develop business proposals
Establish, maintain and strengthen the relationship with existing and new accounts
Strategize and develop effective business plans to achieve the team's budget targets
Responsible for the Read more
profitability of the allocated accounts
Ensure client satisfaction and prompt delivery of services by providing quality, value-added services, and solutions

​Requirements

Degree/ Diploma in Business, Marketing, Mass Communications or a related field
Minimum 8 to 15 years' of relevant experience in marketing or project management, preferably from a marketing agency background
Those with relevant experience will be considered for Associate Account Director role
Experience in execution of integrated marketing communications projects and management, prior experience in MICE events and the creation of unique events is an advantage
Good knowledge and interest in the latest industry trends, technology solutions, and best practices
Passionate about understanding others
Able to work independently yet contribute as a team player
Able to work under pressure in a dynamic and fast-paced environment
Skills

Roles & ResponsibilitiesJob Description
• Defining and executing of all marketing activities for the countries in Asia in line with the global marketing strategy
• Alignment of marketing campaigns with regional and local sales activities on- and offline
• Planning and implementing promotional campaigns
• Driving traffic on social media channels within the global marketing network
• Creation and publication of all marketing material in line with marketing plans
• In charge of in-house Read more
events, exhibitions and conferences
• Identifying trends in regional markets in terms of customer interaction, and digital marketing
• Building the brand reputation as market leader
• Monitor and report on effectiveness of marketing communications
• Maintaining effective internal communications in the respective countries

Job Requirements
· Degree with Business Management with specialization in Marketing, Communications and Branding
· Experience of 6 to 8 years
· Very good knowledge of English
· Tertiary qualifications in marketing, communications or related business disciplines
· Proven experience in communication & marketing activities to a B2B customer base
· Advanced desktop publishing skills including Adobe InDesign, Photoshop, Video, as well as experience using online content management systems
· Willingness for International Travel
· Ability to manage numerous tasks concurrently and meet deadlines
· Track record of influencing, executing and achieving in a global matrix organization
Skills

The job holder will part of the Marketing Communications team in the Tripartite Alliance for Fair and Progressive Employment Practices (TAFEP).

Job Responsibilities:

Responsible for management and end to end implementation of TAFEP's marketing communications campaigns;
Assist in developing marketing communications tools and collaterals such as brochures, flyers and corporate premiums;
Work with vendors to plan and execute communication strategies across an integrated mix of above-the-line and below-the-line channels, including digital and Read more
social media, so as to deliver key messages effectively to target audiences;
Management and support at various marketing events such as networking sessions, awards events, conferences and seminars.


Job Requirements:

Tertiary education in Marketing, Advertising, Communications or related fields;
Minimum 3 to 4 years of relevant experience in a Marketing Communications role or having worked in advertising agencies;
Experience in CRM, Digital Marketing and Social Media Management is a plus;
Well versed in Microsoft Office software such as Excel, Word and PowerPoint;
Able to manage budget and deadlines;
Good project management skills;
Good interpersonal skills;
Ability to multitask and perform under tight deadlines;
Strong verbal and written communication skills;
Team Player;
Independent worker and friendly.
>

Kindly state your expected salary in your resume. Only shortlisted candidates will be notified.
Skills Microsoft provides opportunities to empower you to create things that help others and change the world. Come as you are, do what you love.

Microsoft Aspire Experience is an onboarding experience, designed to equip, develop and empower those who join Microsoft after graduating from undergraduate school, MBA programs, or special job placement programs. As a company, we look to these bright talented individuals to shape the future of our Read more
company, to spark the next waves of disruptive innovations, and most importantly, to help discover new ways to accomplish our mission. For this reason, our mission is to empower our university hires to achieve more.

Listed below are examples of what you could be doing – bear in mind you will be assessed for all available roles, and assigned to the position we believe is the best fit for you based on your background, career expectations, performance at interview stage and available roles at the time of hiring.

Applications are reviewed on a rolling basis, the university recruiting team will be in contact with you should you be deemed suitable.

Responsibilities

Types of Jobs for Graduates

About the Customer Facing Technology Roles

Taking on a customer facing technical role, you'll get to grips with the world's most advanced technologies, see new products come to market and introduce cutting-edge technology solutions to our customers. We have some of the world's biggest companies as clients. If you like the idea of developing technical solutions to help them overcome their business problems, this is the role for you.

Example roles include but are not limited to; Technical Account Manager, Technology Solutions Professional and Partner Technology Strategist, Customer Success Manager.

Technical Account Manager (TAM)

The TAM is the primary front-line customer facing support role within the Microsoft Services organization, and is responsible for the overall growth, quality, and satisfaction of the customer's support services relationship. You will provide value on the operation and optimization of their IT infrastructure through quality Microsoft's Service Delivery Management.This role offers an opportunity to be front and center with our customers supporting them in their digital transformation, while accelerating your career by driving business impact.

Specialist

The Solution Specialist role is focused on working with Microsoft's account teams to identify and drive opportunities in targeted workloads. As a Solution Sales Professional, you will work closely with Sellers and Partners to plan and execute account coverage and campaign strategies to unlock new sales opportunities. The role is adept at understanding the needs and process pains of customers to identify opportunities where Microsoft solutions can add long-term value.

Partner Technology Strategist

The Partner Technology Specialist (PTS) role is key to Microsoft's partner management strategy as part of the One Commercial Partner (OCP) Organization. Via the channel business development model Microsoft together with the partners works with clients to ensure their business needs are addressed through Microsoft products and services. The role of the Partner Technology Strategist is to secure partner's technical commitment, ensure ongoing enablement and support their business growth.

Customer Success Manager

The Customer Success Manager (CSM) role will enable our customers to realize business value from their investment and make our customers passionate advocates of Microsoft. As a CSM, you will help to create value for customers by ensuring they clearly define business outcomes and then build a "success plan" with the appropriately identified objectives, stakeholders, milestones, risks and metrics needed to achieve them.

Account Technology Strategist

The Account Technology Strategist (ATSs) are our enterprise customer's chief architects. Acting as a chief architect offers a high profile, customer-facing role that is the primary technical face and orchestration point for enterprise customers. Successful ATS' have a strong, proven IT background and demonstrated knowledge with a broad range of Microsoft solutions and technologies.

Partner Development Manager

As a Partner Development Manager (PDM), you will act as the daily face of our company to our partner channel. The PDM is accountable for driving performance of a managed portfolio of partners, by business priority, with a primary focus on Microsoft cloud services (O365, Azure and Dynamics 365) and complementary products. The goal is to drive partner recruitment, enablement and business growth based on the partners' strengths and priorities. The PDM represents Microsoft to our partners, communicates our strategy, sells our vision and brings partners along in the digital transformation journey.

About the Customer Engagement & Corporate Roles

Become the essential connection between our clients and the technologies that help them expand the size of their businesses and become more profitable. You collaborate, manage, and fuel the success of business groups. You are dedicated to creativity, communication, and strategy. We need world-class marketing professionals to drive our consumer and enterprise growth. We are looking for agile and innovative thinkers to keep us on the forefront of technology and on top of the continually evolving world of marketing.

Example roles include but are not limited to; Product Marketing Manager, Audience Marketing Manager, Marcomm Manager, Licensing Sales Specialist, Customer Program, Account Executive, Sales Excellence Manager, and Business Planning Manager.

Qualifications

Requirements:

Fresh university graduates from MBA, Masters (non-MBA), Bachelor's degree

For MBA: Have less than 7 years combined (full-time) professional work experience graduating between August 2019 to July 2020

For Masters (non-MBA), Bachelor's : Have less than 2 years combined (full-time) professional work experience graduating between August 2019 to July 2020

Passion for the technology and innovation

Seeks opportunities to learn new methods, procedures or techniques

Evaluates & builds solutions based on customer perspective

Good understanding of the relationship between technology and business

Excellent communication, negotiation and presentation skills

Takes responsibility and holds others accountable for actions, decisions, and goals

Thriving in a fast paced, ambiguous environment

Ability to influence, inspire and lead from any role

Microsoft is an equal opportunity employer. All qualified applicants will receive consideration for employment without regard to age, ancestry, color, family or medical care leave, gender identity or expression, genetic information, marital status, medical condition, national origin, physical or mental disability, political affiliation, protected veteran status, race, religion, sex (including pregnancy), sexual orientation, or any other characteristic protected by applicable laws, regulations and ordinances. We also consider qualified applicants regardless of criminal histories, consistent with legal requirements. If you need assistance and/or a reasonable accommodation due to a disability during the application or the recruiting process, please send a request via the Accommodation request form.

Benefits/perks listed below may vary depending on the nature of your employment with Microsoft and the country where you work.
Skills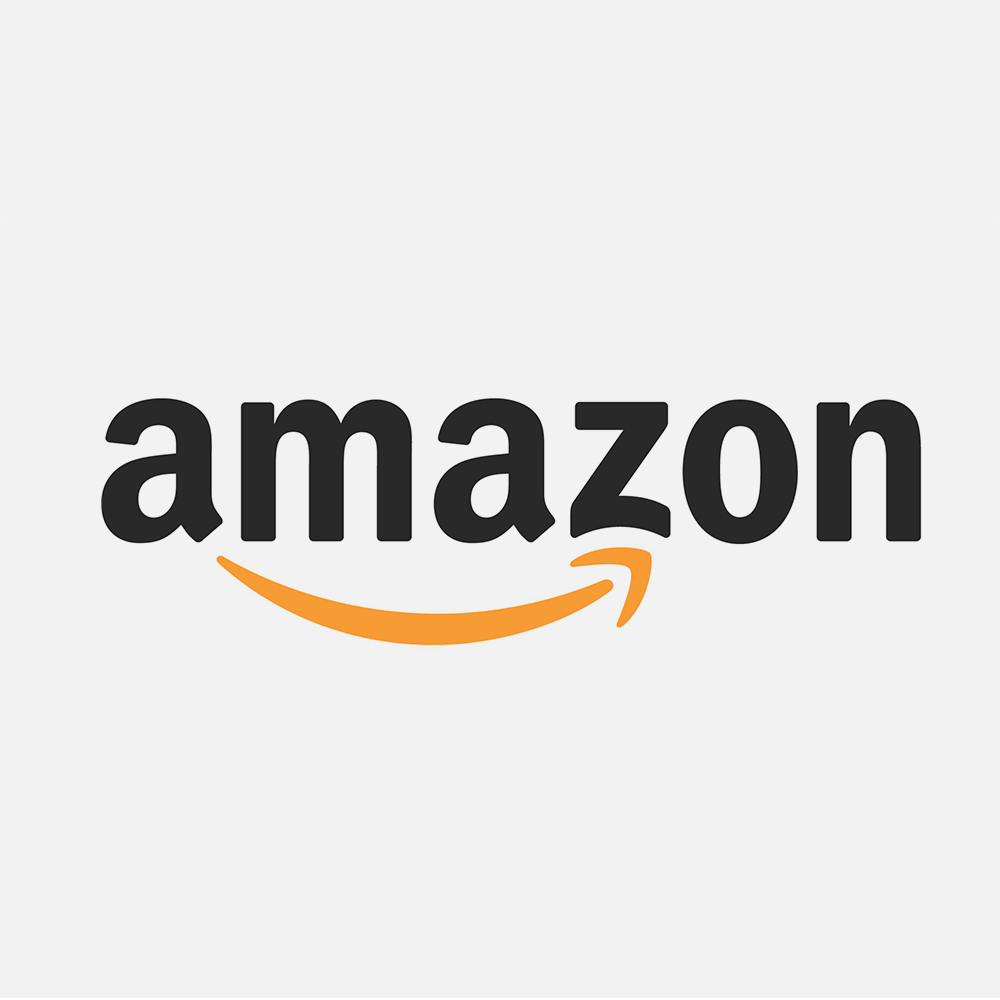 Amazon is seeking a dynamic and motivated Marketing Intern for the Amazon Global Selling business. This individual will be responsible for developing new social media channels and offline opportunities to drive local seller awareness and engagement. This person will work with various marketing channels, which can enable scalable approaches to prospect Seller communities in Vietnam.

Background on Amazon Global Selling: The Marketplace or Selling on Amazon business exists in Read more
18 countries and exceeds more than half of total Amazon unit sales and growing. Each year, tens of thousands of businesses join the marketplace adding millions of new products. Amazons vision is to offer the earths largest product selection and lowest prices for our customers. One way we deliver on this vision is by marketing to local country Sellers to persuade them to launch their products onto the platform thereby maximizing the quantity of items that they list while ensuring the highest quality of product images and information.

The ideal candidates will be an innovator, communicator and problem solver. Candidates will need to be analytical, think and act fast, and be apt at finding creative solutions to complex problems. This is a unique opportunity to play a highly visible role in an exciting and fast-paced business, make history while having fun!

Role and Responsibilities:

· Develop marketing content for social media channels i.e. Facebook, Instagram, Youtube, etc.

· Work with partners and internal stakeholders to identify new online and offline activities to build awareness for AGS Vietnam

· Oversee pre-event consultation and planning, event logistics, third-party engagements, related travel arrangements, staffing and support required for events

· Keep track of updated content creation guidelines and resources, develop communication materials for events, review and seek approval ahead of deadlines

· Develop new webpages to drive traffic and engage with potential sellers in Vietnam

Basic Qualifications

• University student

• Some relevant work experience in marketing, marketing communications, preferably in the eCommerce, retail technology, or software industries

• Proven success in project management and communication skills

• Demonstrated track record in developing and crafting marketing content

Preferred Qualifications

• Ability to work in fast-paced environment and deal with ambiguity

• Strong written and verbal communication skills in both Vietnamese and English
Skills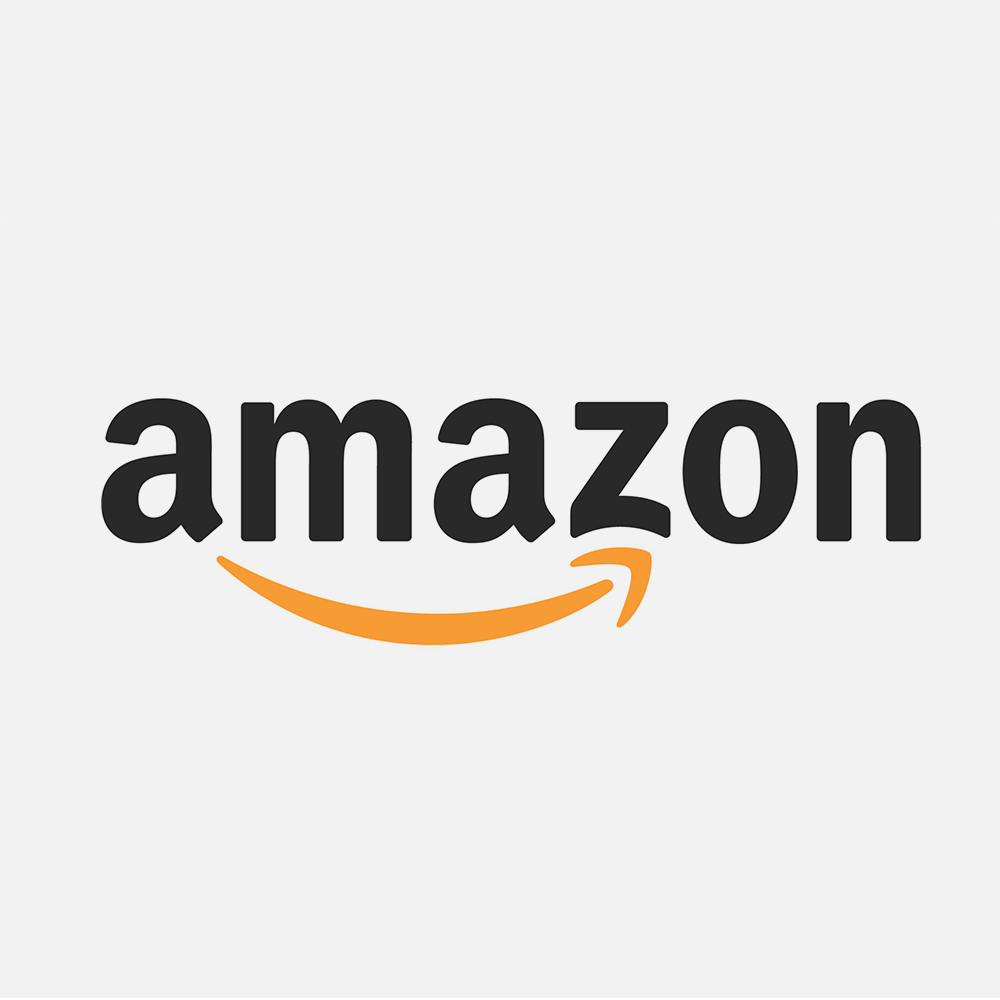 Job Description

Amazon is seeking a dynamic and motivated Marketing Intern for the Amazon Global Selling business. This individual will be responsible for developing new social media channels and offline opportunities to drive local seller awareness and engagement. This person will work with various marketing channels, which can enable scalable approaches to prospect Seller communities in Thailand.

Background on Amazon Global Selling: The Marketplace or Selling on Amazon business exists Read more
in 18 countries and exceeds more than half of total Amazon unit sales and growing. Each year, tens of thousands of businesses join the marketplace adding millions of new products. Amazons vision is to offer the earths largest product selection and lowest prices for our customers. One way we deliver on this vision is by marketing to local country Sellers to persuade them to launch their products onto the platform thereby maximizing the quantity of items that they list while ensuring the highest quality of product images and information.

The ideal candidates will be an innovator, communicator and problem solver. Candidates will need to be analytical, think and act fast, and be apt at finding creative solutions to complex problems. This is a unique opportunity to play a highly visible role in an exciting and fast-paced business, make history while having fun!

Role and Responsibilities:

· Develop marketing content for social media channels i.e. Facebook, Line, etc.

· Work with partners and internal stakeholders to identify new online and offline activities to build awareness for AGS Thailand

· Oversee pre-event consultation and planning, event logistics, third-party engagements, related travel arrangements, staffing and support required for events

· Keep track of updated content creation guidelines and resources, develop communication materials for events, review and seek approval ahead of deadlines

· Develop new webpages to drive traffic and engage with potential sellers in Thailand

Basic Qualifications

• University student

• Some relevant work experience in marketing, marketing communications, preferably in the eCommerce, retail technology, or software industries

• Proven success in project management and communication skills

• Demonstrated track record in developing and crafting marketing content

Preferred Qualifications

• Ability to work in fast-paced environment and deal with ambiguity

• Strong written and verbal communication skills in both Thai and English
Skills