Sign in or register for a JobTech account.
Jobs that require

medical therapy

skill Job Description

Product Manager – Singapore, Malaysia & Export Market

Singapore

Summary:

We are currently recruiting an experienced Product Manager to be based at our office in Singapore.

This role will be responsible for the implementation and development of the Trauma & Extremities marketing strategy, which will include the effective launch of new products across this region, to drive aggressive growth outcomes in Singapore, Malaysia and Export Markets.

Working alongside the Regional based marketing Read more
activity, this position will also participation in a global market team that will lead the global strategic and commercialization activities for the Trauma & Extremities portfolio.

Essential Job Functions:

To successfully launch new products/techniques and maximize revenue for existing products in Singapore, Malaysia and Export Markets, to achieve required financial objectives. This will include:

Developing go-to-market plans for new products (business models, pricing strategies, promotions, placement)

Actively managing the product life cycle for T&E

Conducting pre-Launch clinical product evaluations

Launching planning including competitor analysis and pricing review

Creating and implementing marketing communications strategies

Managing the demand and sales forecasting

Providing sales force and internal training (on products and usage of collateral)

Developing customer and sales incentives

Identifying the need for surgeon education activity including organising and managing courses

Preparing in-country product exit plans where necessary

Developing marketing collateral for sales teams

Gathering market research, trends and competitive intelligence and analysis of external market to better understand customer needs and meet or exceed financial objectives. Activities will include communication of data around the wider organization and monitoring of current clinical research and publications relating to the assigned clinical areas or product platforms.

Development of and interaction with Key Opinion Leaders and Surgeons. Champions for products and techniques within the assigned clinical areas or product platforms.

Singapore, Malaysia and Export Market forecasting and communication for assigned clinical areas or product platforms to ensure access to new products to support launch plans.

Maintain a strong communication with cross-functional team and managers within the Singapore, Malaysia and Export business and those in the wider assigned product platform network to ensure achievement of company goals and objectives.

Assist the Team with the assessment of new technologies, business partnerships, acquisitions and any other related business ventures that fit within the assigned clinical segment or product platform.

Supporting the co-ordination, at a country level, of the implementation of pricing in the assigned segment that is consistent with global pricing and margin objectives.

Performing product training and provide comprehensive follow-up and support packages where appropriate for sales force, CSR's, other internal stakeholders.

Providing ongoing product updates i.e. technical data, competitive action, product advances, role plays, clinical information, sales tips, online product competency tests.

Requirements:

Educated to Bachelor's Degree level or equivalent, relevant Business or Marketing field

Post Graduate Diploma (equivalent or higher) in Marketing is desirable

Experience in Marketing focused role preferably within the Medical Devices industry

Knowledge of clinical segment / product platform preferred is desirable

Marketing task capability and experience, particularly, forecasting, pricing, product development, positioning, promotion, planning, portfolio management, surgeon advisory panel – Desirable

Strong analytical skills – able to differentiate facts from opinions.

Good understanding of forecasting techniques, statistical analysis and accounting principles.

Tolerance of other ways of doing business - International mindset, cultural differences

Strong focus on the customer

Ability to build strong relationships

Strong English skills, both verbal and written. Candidates must be able to consistently and effectively communicate with others that use English as their only language

Embraces Innovation and change

Critical thinker and decision maker - ability to understand what is best for the business and not afraid to share it with other team members, upwardly and horizontally.

Focus on delivering commitments

Highly organized – effectively utilizes time and stays on top of shifting priorities

Effective Project manager – able to keep projects on schedule while performing additional unrelated tasks

Applications:

Smith & Nephew is committed to helping people regain their lives by repairing and healing the human body. We believe that this can only be achieved by establishing mutually beneficial relationships with all of our stakeholders including patients, healthcare professionals, investors and employees. If you share our passion for innovation and can demonstrate how you meet the criteria outlined, we would love to hear from you.

We continue to actively build an environment where every individual can fulfill their potential and be proud ambassadors for Smith & Nephew, our customers and their patients. We value the diversity of our people and welcome applications from everyone.

About Us

Smith & Nephew is a diversified advanced medical technology business that supports healthcare professionals in more than 100 countries to improve the quality of life for their patients.

We have leadership positions in Orthopaedic Reconstruction, Advanced Wound Management, Sports Medicine and Trauma:

Orthopedics Reconstruction - joint replacement systems for knees, hips and shoulders

Advanced Wound Management - wound care treatment and prevention products used to treat hard to heal wounds.

Sports Medicine - minimally invasive surgery of the joint

Trauma & Extremities - products that help repair broken bones

We have over 16,000 employees around the world. Annual sales in 2017 were more than $4.6 billion.

We are a constituent of the UK's FTSE100 and our shares are traded on the London Stock Exchange and through American Depository Receipts on the New York Stock Exchange (LSE: SN, NYSE: SNN) .
Skills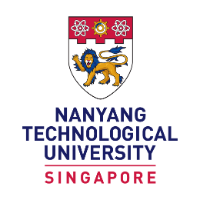 Roles & Responsibilities

The Rehabilitation Research Institute of Singapore aims at advancing rehabilitation research in Singapore. The successful candidate will be involved in a project studying the efficacy of a new robotic-based intervention for chronic stroke survivors, with the goal of improving motor and sensory system. The successful candidate will also have the opportunity to work together with experienced clinicians from the Tan Tock Seng Hospital.

Collect data, conduct trials Read more
using the robotic device, and gather their feedback to further improve the study intervention and obtain validation of the usefulness of the design.

The candidate will learn to operate a robotic device to be used for regular therapy/exercises involving chronic stroke survivors.

Collaborate closely with the principal investigator, principal physiotherapists, and other clinicians to conduct research on sensorimotor retraining for stroke patients.

Requirements

Bachelor degree in Psychology/Nursing/Allied Health.

Have background in conducting behavioural assessments/experiments in a lab setting.

Have some prior research experiences is a plus.

A team player with good interpersonal and communication skills.

Independent, possess analytical, and problem solving skills.
Skills

</p>

Job Description

Job Description

Responsible for setting the vision, defining the country Vaccine Business Unit (BU) strategy, ensuring execution of brand and key account plans to achieve ambitious (launch) goals

Leads the BU team members and influance the cross functional teams (Including the Market Access, Medical, Public Affairs and Regulatory functions) to deliver a superior patient customer experience

Develops effective sales & marketing strategies as well as targeted patient programs to ensure Read more
successful performance and goal achievement

P&L responsibility for the BU

Ensures the development and implementation of effective market access programs that ensure broadest access to the vaccine

Builds a strong best in class Vaccine team. Hires, develops and retains commercial staff (marketing, sales)

Fully financially responsible for local Vaccine business, including any future marketed product in therapy area

Responsible for ensuring the development, implementation and monitoring of sales force and key account prioritization and planning aligned to the vaccine sales force model.

Identifies, develops and maintains professional relationship with key vaccine customers, KOLs and scientific societies, identifies new opportunities and ways to better meet customer needs, serves as role model in terms of customer orientation

Identifies possible public health networks and plans and executes partnerships

Responsible for ensuring public and private funding strategies, including NIP inclusion

Locations

Singapore, Singapore

Worker Type

Employee

Worker Sub-Type

Regular

Time Type

Full time
Skills

</p>

Job Description

OBJECTIVES :

Develop and deliver commercial excellence, launch readiness and market preparation to exceed revenue & profit objectives for Takeda's vaccine products in the APAC area

Implement & optimize programs and processes requiring strong leadership and management capability, and to work with LOC / area / regional & global leadership teams to drive excellence across the various commercial organization

Adherence to Takeda corporate governance and industry code of conduct; alignment Read more
with the values and vision of Takeda; ensuring all programs are compliant with Takeda business practices

ACCOUNTABILITIES :

Ensure that the vaccine product is properly weighted versus the other Takeda products within each portfolio of promoted products. Champion the vaccine brand within the LOC to ensure management buy-in and act as the liaison between the LOC Cross-functional teams with the Vaccine Regional Leadership Team

Lead the successful implementation of pre-launch & launch initiatives for Takeda vaccine in line with the Takeda launch readiness process and ensure LOC readiness

Manage brand/disease communication plans at the area-level and support the countries in their PR plans

Provide strategic marketing support to the LOC teams to improve the implementation of vaccine brand strategy and drive operational excellence

Implement the APAC vaccine commercial strategy, support goals & objectives and interface with various stakeholders

Challenge team to ensure high quality Brand Plans are prepared and executed according to plan

Conduct portfolio optimisation activities with other therapy areas within LOC to ensure the right commercial resource allocation

Select and manage external agencies in the creation & development of tactical support materials for the respective LOCs

Ensure LOC BU Leads address brand issues and execute the action plan required

Provide leadership and direction through managers to execute functional business plans and lead the development and implementation of the APAC Area vaccine commercial strategy

Build the marketing capabilities and talent with Asia Pacific to be an effective commercial and customer-focused vaccine team

Prepare and monitor functional budget for all initiatives related to the brand

EDUCATION, EXPERIENCE, SKILLS :

Requires extensive marketing experience (10-15 years) including digital strategy experience and substantial managerial experience in diverse roles including FMCG

MBA or Degree in Biology, Chemistry, or related science preferred

Experience in APAC countries & vaccine launches, comprehensive understanding of pharmaceutical industry and vaccines market dynamics required

Ability to work with complex scientific information in conjunction with internal colleagues as well as external key opinion leaders

The ability to lead and significantly contribute to cross-functional teams across geographies by building collaboration and alignment, motivating and empowering others to maximize milestone achievements

Excellent presentation, analytical and communication skills (both written and oral)

Capable of taking a position of facilitation or leadership in team or project settings

Ability to create clear, compelling vision and business strategies that guide sound program development and significantly advance the financial health, growth and competitive advantage

TRAVEL REQUIREMENTS :

Willingness to travel to various sites for meetings, site visits

Locations

Singapore, Singapore

Worker Type

Employee

Worker Sub-Type

Regular

Time Type

Full time
Skills Support and assist the Principal - Kindle Garden Preschool (KGP) and Admin Supervisor in the daily operations of the Centre.

Manage and coordinate with AWWA HQ Finance and Bank on cash/cheque collections, GIRO Applications, banking in process and submission of documents.

To ensure all supporting documents for procurement and payment are attached in accordance to audit requirement.

To collate and submit monthly reports on bad debts, enrollments/discharges and transport request to Read more
management.

Work with the Admin Supervisor and Heads of Centre/Therapy to keep records and manage KGP equipment and inventory and disposal records.

To provide secretarial support (i.e., filing, drafting correspondences, minutes, memos, presentations) for Kindle Garden Preschool.
Skills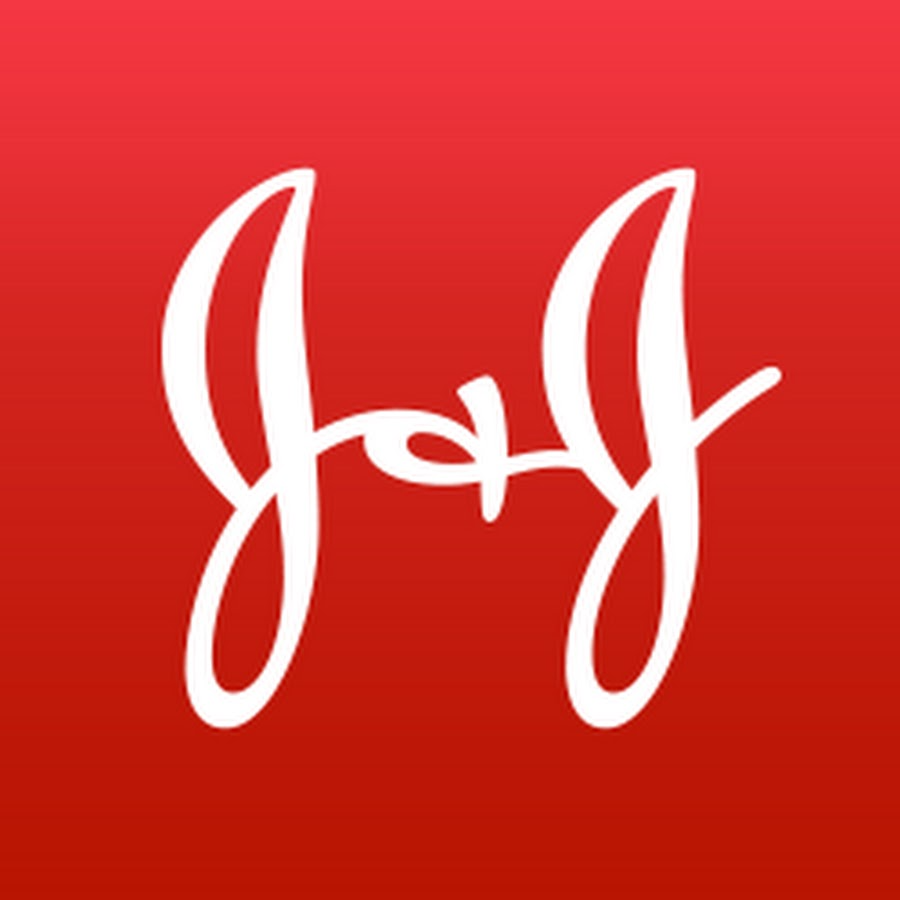 Johnson and

Johnson is recruiting for a Leader, Talent Mobility Policy & Governance,

located in New Brunswick, NJ, Beerse, or Singapore.

Caring for

the world, one person at a time has inspired and united the people of Johnson

& Johnson for over 130 years. We embrace research and science -- bringing

innovative ideas, products and services to advance the health and well-being of

people.

With $81.6

billion in 2018 sales, Johnson & Johnson is the world's most Read more
comprehensive

and broadly-based manufacturer of health care products, as well as a provider

of related services, for the consumer, pharmaceutical, and medical devices

markets. There are more than 250 Johnson & Johnson operating companies employing

over 125,000 people and with products touching the lives of over a billion

people every day, throughout the world. If you have the talent and desire to

touch the world, Johnson & Johnson has the career opportunities to help

make it happen.

Thriving on

a diverse company culture, celebrating the uniqueness of our employees and

committed to inclusion. Proud to be an equal opportunity employer.

At J&J,

we believe that global experiences help us attract, inspire and grow the talent

that will build our next generation of therapies, products and solutions. This

Leader will shape J&Js Talent Mobility policies, designing innovative and

creative solutions that facilitate global experiences and deliver the right

talent, to the right place at the right time. You will help develop flexible

programs and policies that support the companys talent attraction, development

and retention goals through all career stages including Early Talent through

Experienced Role Models.

Key

Responsibilities:

Developing the global mobility policy philosophy

and framework and partnering with leaders and our HR partners and global talent

management teams across the enterprise to secure alignment with vision

Design and implement enterprise wide governance

framework including eligibility requirements, exception management framework,

and approval processes

Periodically monitor exception analytics to

ensure efficacy of policy design and offerings

Conduct benchmarking on existing programs to

ensure competitive package solutions;

Create, consolidate and deprecate policies as

needed

Partner with Talent Mobility Strategic

Operations to implement framework and programs;

Partner with our regional Mobility Advisory

Service leaders to co-create and transform enterprise, sector and regional

needs into innovative solutions and policies that balance investment with

employee experience.

Qualifications

Bachelors degree required, Advanced degree in

HR, Business Education, or Organization Development is highly preferred

Minimum of 8 years experience working with

cross functional and with global programs such as Global Mobility, Talent

Management, Recruiting, Global Benefits, HR, Finance, and other related

functions required

3 years experience with data analytics and

making data driven decisions to inform and guide program development required

Minimum of 1 year of program management

experience required

Experience designing innovative solutions that

facilitate talent management, development of other talent related challenges

required

Global experience preferred

Experience with external benchmarking preferred

Do you strive to join an outstanding team

that is dynamic and ever-changing? Is career growth and opportunity appealing

to you? Apply to this opportunity today.

Johnson

& Johnson is an Affirmative Action and Equal Opportunity Employer. All

qualified applicants will receive consideration for employment without regard

to race, color, religion, sex, sexual orientation, gender identity, age,

national origin, or protected veteran status and will not be discriminated

against on the basis of disability

Primary Location

United States-New Jersey-New Brunswick-

Other Locations

Asia Pacific-Singapore-Singapore-Singapore, Europe/Middle East/Africa-Belgium-Antwerp-Beerse

Organization

Johnson & Johnson (6067)

Job Function

Global Mobility

Requisition ID

00001FDF
Skills Product Solutions Marketing Specialist, Sleep (12-month Contract)

Singapore, One Fusionopolis – Connexis

At ResMed (NYSE: RMD, ASX: RMD) we pioneer innovative solutions that treat and keep people out of the hospital, empowering them to live healthier, higher-quality lives. Our cloud-connected medical devices transform care for people with sleep apnea, COPD and other chronic diseases. Our comprehensive out-of-hospital software platforms support the professionals and caregivers who help people stay healthy in Read more
the home or care setting of their choice. By enabling better care, we improve quality of life, reduce the impact of chronic disease and lower costs for consumers and healthcare systems in more than 120 countries. To learn more, visit ResMed.com and follow @ResMed.

The Sleep team is helping to fuel ResMed's growth by focusing on solutions (products + software + services) to improve the quality of life for patients with sleep-disordered breathing and help providers improve efficiencies and reduce their costs. We are pioneers in providing a better experience for patients on therapy, and helping them achieve and maintain adherence with innovative masks and sleep devices with cloud connectivity. With nearly a billion people estimated to be suffering from obstructive sleep apnea, this is an opportunity to make a difference and change people's lives whether in Marketing, Sales, or product development.

Let's talk about the team and you:

We are currently seeking applications from Product Solutions Marketing Specialist – Sleep (12-month Contract) to join our progressive and passionate team based in Singapore. Reporting directly into our Upstream Product Manager based in Singapore,

You will be part of Upstream Product Marketing – Sleep team. To lead the marketing input associated with the development and sustaining activities of assigned products in the area of ResMed's Sleep Devices portfolio; oversee the global commercial performance of assigned products to achieve global business plan targets; build strong working relationships with Downstream Product Managers, Product Development and Operational teams on a world-wide basis.

Let's talk about Responsibilities:

• Build working relationships with upstream and downstream marketing personnel to understand their market drivers, business models, opportunities and needs in their markets

• Manage mature products within assigned portfolio throughout their lifecycle, including post-market support, product improvements, regulatory compliance, cost down initiatives and obsolescence

• Facilitate the communication of global competitive activities and products to the product development project teams and the regions

• Assist the solicitation and analysis of input from relevant sources and drive the preparation of requirements for the assigned projects

• Participate as a key contributor to XFTs to ensure defined requirements are met and / or refined

• Be proactive and pre-emptive with required product development projects to address and resolve issues in a timely manner pending input from the regions and affected departments

• Partner with Downstream Product Managers to plan and help coordinate the introduction of new products or features into global markets, including formulation of marketing communications plan, launch production volume ramp plans and product training materials

• Sustain / manage the product lifecycle of assigned products through product management activities to ensure continual supply and appropriate product obsolescence plans

• Assesses market competition by comparing the ResMed product to competitors' products.

• Facilitates inventory turnover and product availability by reviewing and adjusting inventory levels and production schedules.

Let's talk Qualifications and Experience:

To get us really excited, you will be degree qualified in Electrical Engineering or related Engineering, Marketing disciplines with at least 1 to 3 years' working experience.

Successful applicant must be willing to a 12-month contract, the contract position is available for immediate starter and with the possibility of conversion to permanent employment.

Ideally you should have a good mix of experience in Research/Product development, Electrical technical, product marketing and/or business development functions with a strong track record of cross functional stakeholder management or highly regulated industries.

Additional success factors:

Excellent communication and presentation skills

Preferably with some experience in new product introduction process, improving and introduce new procedures.

Good to have knowledge in ISO Standards and understanding of total quality and best practices in medical device industry

Self-starter, with the ability to work with minimal supervision and with a sense of urgency.

Good analytical ability and excellent relationship management skills

Accountable and manage competing priorities in demanding environment

Okay, so what's next?

Joining ResMed is more than saying "yes" to making the world a healthier place. It's discovering a career that's challenging, supportive and inspiring. Where a culture driven by excellence helps you not only meet your goals, but also create new ones. We focus on creating a diverse and inclusive culture, encouraging individual expression in the workplace and thrive on the innovative ideas this generates. Our hope is that each day you'll uncover a new reason to love what you do. If this sounds like the workplace for you, apply now!

#LI-LC2
Skills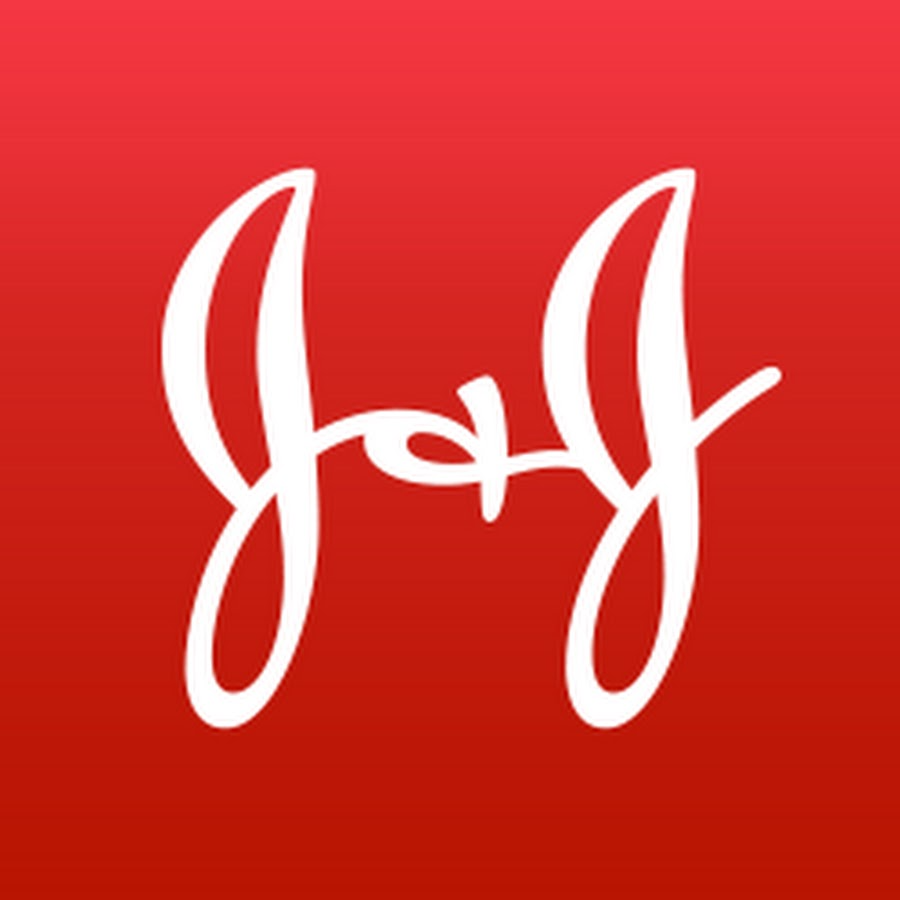 The incumbent is responsible for development and execution of marketing plan(s). This person will work in close collaboration with sales and medical affairs as well as regional team to shape and win in the market/ disease area, with the ultimate aim of making our products available to every patient and physician who need them. This is an end to end role that will involve the development and effective Read more
execution of marketing strategies to achieve good product positioning in ensuring that the brands portfolio of sales and profitability objectives are met.

Job Responsibilities

Develop brand strategy and marketing plan(s) in alignment with global, regional and local strategic direction

Timely execution of marketing plan(s), programs and materials in collaboration with sales and medical affairs, including regular monitoring and adjustment as required

Maximize market/patient access for our products through timely hospital listings and innovative programs

Engage and develop KOLs/speakers and key prescribers through meaningful engagement activities and field visits

Conduct regular product training, business reviews and sales support activities, including field visits to ensure optimal sales force efficiency and competency

Perform meaningful market research and analysis to support decision-making, including regular sales, market and competition monitoring/ analysis and review to tweak strategy as appropriate

Work closely with regional teams for alignment and support, including identifying best practices for local implementation

Keeping up to date on product/disease knowledge, customer and competition

Ensure operational excellence in managing vendors, promotional budget, inventory, sales forecast and timely submission of reports

And other such duties/assignments from management from time to time

Performance Measures

Formulate and recommend annual Brand Plans for the assigned brands, implement and monitor plan to achieve companys sales and profit objectives

Mete out product positioning, promotion / key messages, brand building tactics, managing lifecycle of the portfolio to improve marketing performance and brand perception

Manage expenditure on marketing communications, promotions and research within agreed budget limits to maximize sales and marketing effectiveness

Develop and execute of creative briefs and promotional activities for ethical / consumer channels

Manage both internal and external experts within the Business Unit

Implement of marketing strategies and tactics

Be responsible for ensuring the continuous and sustained growth of brands assigned

Developing a robust launch plan of new products in the pipeline

Develop and drive content for digital and MCM activities for brands in specific therapy area

Maintain high level of customer service directly and through distributor to all Healthcare Professional

Identify and resolve customer queries and problems immediately

Maintain good relationships with Healthcare Professionals in Singapore

Metrics

To deliver Marketing Brand and Product Execution Plan outcomes and key performance indicators in line with Therapy Area Strategies

To optimise growth and maximise revenues by brand and therapy area in the short, medium and long term

Knowledge and Skills

Strong knowledge of the Singapore Healthcare System

Strong marketing communication knowledge and skills

Strong stakeholder engagement skills are important to work across commercial teams

Strong ability to apply scientific and medical knowledge

Demonstrated ability to manage relationships with HCP, key institutions, professional associations, decision makers and other key stakeholders

Demonstrated ability to build and run a brand team including Sales, Medical, Regulatory, Compliance, Governance, Training and Supply and Demand

Ability to demonstrate independence and is self-motivated in being a change agent

Knowledge of regulations governing disease awareness activities

Strong facilitation and presentation skills to both internal and external stakeholders

Maintain high level of customer service directly and through distributor to all Healthcare Professionals

Identify and resolve customer queries and problems immediately. Maintain good relationships with Healthcare Professionals in Singapore

Understand their customers digital habits and excel at adding value to customize effect communication to this

Use Multi-Channel Marketing to meet the needs of customers

Application and competency of ADP principles Basic qualifications

Possess sales and product management experience ideal in launching brands

Qualifications

Education and Experience

Minimum Bachelors degree from Life Science and Biology, with preference for pharmacy or medical degree

Minimum 3 years of pharmaceutical sales experience and/or 0-3 years of Pharma Marketing experience is preferred

Experience in a specific TA will be an added advantage

Skills and Behaviours

Demonstrated basic product management skills

Adaptive and can work well in teams

Objective, analytical with an inquisitive mind

Results and performance driven

Proactive and able to work in a fast-paced environment with strong time management skills

Possess good interpersonal and communication skills

Exhibit learning agility and the ability to learn

Primary Location

Singapore-Singapore-Singapore-

Organization

Johnson & Johnson Pte. Ltd. (8435)

Job Function

Marketing

Requisition ID

1905776883W
Skills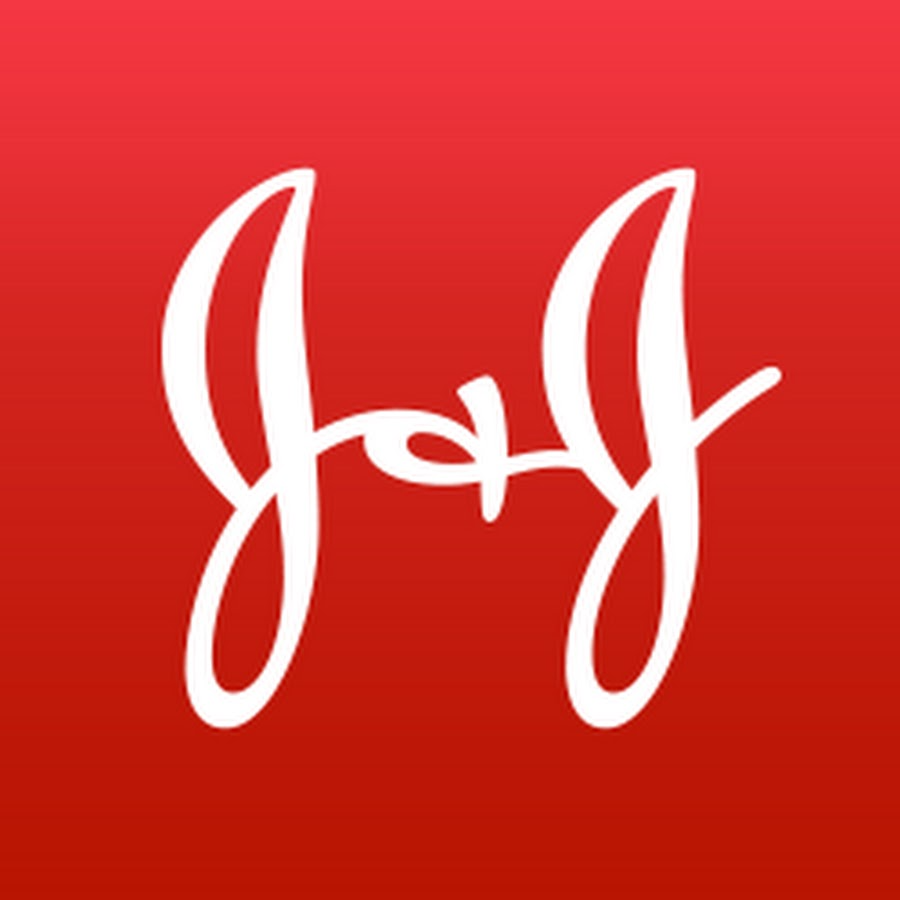 Johnson & Johnson Family of

Companies, caring for the world, one person at a time has inspired and united

the people of Johnson & Johnson for more than 130 years. We embrace

research and science -- bringing innovative ideas, products and services to

advance the health and well-being of people. Employees of the Johnson &

Johnson Family of Companies work with partners in health care to touch the

lives of over a billion people Read more
every day, throughout the world.

With $80+ billion in 2018 sales,

Johnson & Johnson is the world's most comprehensive and broadly based

manufacturer of health care products, as well as a provider of related services

for the consumer, pharmaceutical, and medical devices and diagnostics markets.

The more than 250 Johnson & Johnson operating companies employ

approximately 130,000 people in 60 countries throughout the world. We are

thriving on a diverse company culture, celebrating the uniqueness of our

employees and committed to inclusion. We

are proud to be an equal opportunity employer.

Janssen Pharmaceuticals discovers

and develops innovative medical solutions to address important unmet medical

needs in oncology, immunology, neuroscience, infectious diseases and vaccines,

and cardiovascular and metabolic diseases. At the Janssen Pharmaceutical

Companies of Johnson & Johnson, what matters most is helping people live

full and healthy lives. We focus on treating, curing and preventing some of the

most devastating and complex diseases of our time. And we pursue the most

promising science, wherever it might be found.

The Senior Technology Director Regional

PLO Head will report to the Vice President Technology and CIO Janssen Asia

Pacific and is a core member of the regional Technology leadership team.

The Senior Technology Director, Regional

PLO Head is a strong leader who will combine consulting, modern Information

Technology (IT) expertise, and pharmaceutical business knowledge to transform

the way IT is applied in Pharma Commercial space. This role is accountable for

information and technology initiatives that maintain compliant operations as

well as modernize the business capabilities to meet business needs. As a

strategic partner to the business community, the individual will influence

future information and technology evolution.

In addition to ensuring continuous improvement advances, s/he will build

internal and external partnerships for technology evolution, accounting for

potential technology changes arising with digital health, social platforms,

convergence of therapy and device, data sciences, and automated practices in

the healthcare ecosystem.

The individual will need to have a Data First

mindset as we progress our data journey in the organization.

This role will assume

responsibility and direct accountability for the delivery of various programs

within Janssen Asia Pacific across multiple product lines. The individual will

be expected to possess a clear understanding of integrated platform technology

and work closely with external service providers to ensure delivery of

solutions.

The individual manages directly the

Product Line Organization (PLO) of 16 professionals across 5 Product/Service

lines (Customer Engagement, Digital Channels, Operational Analytics, Data

Management & Collaboration & Productivity) responsible for provision of

solutions at scale, leveraging matrixed IT organizations for solution

development, deployment and other information technology-related services and

accountable for the smooth operations and service management of the

capabilities.

The role will partner closely

with the BTL (Business Technology Leaders), BPO, EA & shared services teams

to maximize and evolve the various product lines under his/her responsibility to

meet business strategic objectives. Additionally, the person will be

responsible for overseeing delivery of business technology projects, release

planning and technical application life cycle management.

The individual will have the

following responsibilities:

Drives development of a Technology

strategy and vision, development and evolution of roadmaps for various product

lines aligned to the Janssen and J&J business objectives and the strategic technology

framework.

Collaborates closely with

architecture to build roadmaps, ensure end to end process and data flow and

evaluate potential technology partners.

Advises and influences senior

management on the marketplace evolution and potential application of

information and technology, aligned to the overall Technology strategy.

Builds superior skills

within a strong overall team, owning performance management, talent development

and succession for his/her area of responsibility and contributes to the same

for the broader IT group.

Ensures compliance, audit

readiness and operational stability of the various platform/application

landscape.

Addresses complex

problems with broad implications for IT architecture, balancing the

often-competing needs of standardization and innovation.

Makes decisions regarding

resource alignment/dedication and prioritization (people resources,

dollars/funding, project criticality) and communicates rationale back to the

business.

Applies compliance

requirements within scope of responsibility, provides documentation as

necessary, and participates in compliance activities as required.

In close partnership with

senior business stakeholders, manages governance processes and resources, and

will consistently influence, match and prioritize complex demands on multiple

informatics and IT services to maximize value to the business.

Align with stakeholders

and development teams on product goals and engage business throughout the

development process.

Ensure all enterprise IT

programs and strategies are fully implemented and the right IT processes are

fully leveraged in the organization to ensure maximum efficiency includes

program management, investment management, and financial performance.

Be accountable for the delivery

of End-to-End application service management, including Break/Fix and Support

for platforms and services owned by the PLO, in line with the platform

requirements. Conduct regular business reviews (at least on a quarterly basis)

with the stakeholders to review performance; identify / monitor to closure of

all key open action items resulting from the reviews.

Represents Janssen IT and J&J in relevant industry

groups and provides a key interface for external IT/informatics partners,

collaborators and thought leaders.

Key Working Relationships:

Internal:

PLO Team: Lead, mentor and manage the PLO team members.

PLO Organizations: Build strategy and leverage capabilities

Business Technology Leaders: Develop insights, manage demand and drive new capabilities

Architecture teams: Platform strategy and roadmaps

Business Product Owners: Strategy, direction, policy and project priorities.

Business Unit platform users: Support & run activity

Process owners: Understand and influence business process.

Cross Sector: Partner and collaborate with IT teams in Medical and Consumer

Technology Services (Shared Services) : Scrum Masters, Application developers and testers, Understand strategy and represent the Pharmaceutical IT organization.

External:

Health Care Professionals: Understand and work closely with HCPs through company projects to support their work or interact with them through technology.

Vendor relationships: Manage IT vendors and their services.

IT community: Benchmark our services and projects against other companies.

Qualifications

Professional Experience

Deep

knowledge of the pharmaceutical business and prior leadership in information

and technology support in this domain

A driver of improved

business operations who utilizes robust project and service management to

ensure timely delivery of projects that achieve expected benefits.

A strategic thinker with

good technical knowledge and excellent communication and leadership skills,

used to influence decision making with business leader.

A business strategist,

pragmatic as needed but capable of innovative thinking relative to new and

emerging technologies and analytics, and capable of applying innovative

capabilities where appropriate.

An IT pragmatist, who

knows when to leverage corporate infrastructure to deliver upon traditional

needs as well as unlock opportunities for innovation from technology.

A flexible leader that

thrives in a rapidly changing technology and business environment while scaling

for excellence and global expansion.

An authentic leader

committed to diversity and the practices that create a passionate, energetic

and rewarding work environment, with the ability to inspire a diverse,

multi-generational workforce and that recognizes and rewards collaboration,

performance and inclusion.

Strong understanding of

technology trends and the potential impact on the J&J system portfolio.

Strong understanding of

the business and its operating environment (e.g., trends, competitors,

compliance landscape, and regulatory environment).

Strong knowledge of computer

systems validation requirements, and all necessary compliance requirements for

workflow, reporting, and information custody is required.

Qualifications

Bachelors degree with at

least 18-20 years of relevant experience OR and advanced degree with at least

15 years of relevant experience is required.

Strong knowledge of

analytics and data management opportunity and principles and practical

application, including various data standards is required.

Strong business process

knowledge, and a demonstrated capability to apply technology solutions in

addressing complex, global business issues is required.

Strong knowledge of

Commercial systems supporting CRM (Veeva, SFDC), multi-channel digital

engagement platforms and analytics is required.

Understanding of the

business impact of different solutions and ability to assess impact and

communicate the tradeoffs between business needs, technology requirements,

timelines, costs and risks is required.

Experience with the

management of budgets and allocating resources accordingly is preferred.

Experience working in a

Shared Services IT Operating model where development and support services are

provided by shared services organizations that support multiple functional and

organizational units.

Strong knowledge of the pharma/healthcare

and commercial business and prior leadership in information and technology

support in this domain, with demonstrated experience driving new system

implementation is required.

Strong communication

skills, and strong relationship development and management capabilities in a

global setting is required.

Experience managing matrixed,

consultant, and internal and external technical personnel in a fast-paced,

complex, global project environment is required.

The ability to work in

cross functional teams and lead and manage individuals with multidisciplinary

backgrounds is required.

A thorough understanding

of:

1) methodologies for system design, development, and implementation;

2) all

phases of the Project Implementation life cycle;

3) validation and regulatory

requirements is required.

Experience in the use of

Agile methodology, process engineering and prototyping tools is required.

Having an ITIL

certification (Foundation or Practitioner) will be preferred.

Travel up to 15-20% is

required.

Competencies

Visionary

Identify hard trends things we know will happen

Leverage soft trends things that might happen

While hard trends allow us to see the future, soft trends allow us to change the future

A product owner has

foresight

- having a sense for the unknown

Passionate

Exude the energy and excitement to bring your vision to life

Be a natural and enthusiastic encourager - Hey guys, were working on something really big here

The energy of the team will be a direct reflection of the energy of the product owner

Decisive

Things happen fast in an agile environment so decisions will need to be made quickly

To foster quick decisions and immediate response when questions arise, the product owner is embedded with the team

When building a product roadmap, it will be filled with hard decisions

Servant Leader

Seeking first to understand by listening

Connect people by being a builder of community

Use the ability to persuade by convincing others instead of coercing them

Focus on the growth of people by fostering a shared vision and aligning people to a purpose

Attitude skills

Sets high personal standards of performance

Drives for results and success

Ability to stay with a problem/thought until settled or objective is no longer attainable

Overcomes obstacles and works to achieve objectives

Brings tasks to a successful conclusion

Delivers results

Change management skills

Recognizes and communicates need for change

Drives the change process

Teaches and encourages others to deal with change

Project Management skills

Demonstrates a working understanding of Project Management approaches.

Develops plans that are effective in meeting goals are aligned to the business objectives

Accurately assesses resource needs

Develops contingency plans

Conveys clear goals and expectation when involving others in plans

Process skills

Process-oriented individual

Has ability to map and measure processes

Has process re-engineering skills and experience from previous work

Data analysis / statistical skills

Working knowledge of Process Excellence and Design Excellence is desirable

Technical & functional knowledge skills

Possesses up to date technical knowledge and functional expertise

Is regarded as an expert in his / her area

Uses quantitative data to draw conclusions

Presents technical / functional information in a manner that is easy to understand

Knows & accesses resources to obtain further information to accomplish work

Partnering

Team player

Skilled in building relationships with technical and business peers

Achieves credibility quickly, seen as a trusted expert in his/her area

Co-operates across functions, business units and geographic boundaries.

Fosters open communication with partners

Communicates commitment to the success of the partnership in both words and actions.

Ability to work with global teams and cultures

Primary Location

Singapore-Singapore-Singapore-

Organization

Johnson & Johnson Pte. Ltd. (8435)

Job Function

IT Management

Requisition ID

1905773006W
Skills Job Title

Regional Clinical Scientist APAC Cardiology IGT

Job Description

As a Regional Clinical Scientist APAC

you work on projects that give you the opportunity to contribute to meaningful solutions which directly improve the quality of people's lives .

In this role, you have the opportunity to:

Use your clinical and technical knowledge and translate these into concrete applications to create growth for our business and yourself.

You and your team are responsible for defining Read more
and developing the future technologies to address key global clinical needs.

You are responsible for

the roadmap towards our long-term clinical strategy of our Image Guided Therapy Systems Cluster (BIU).

Clinical areas comprise Cardiology,

Electrophysiology and Surgery.

In this role you touch all clinical areas focusing on the APAC region.

You will be stationed in Singapore.

A key element is maintaining and developing a regional network of clinical Key Opinion Leaders (KOL's) and jointly driving ideation and feasibility of future technologies in line with the BIU strategy and its stakeholders.

Key areas of responsibility:

Keep abreast of clinical, regulatory, market, (interaction-) design and technical developments in the relevant areas through clinical workflow analysis, Medical Advisory Boards, frequent clinical visits, Literature research and Conference participation.

Initiate Clinical studies for feasibility and coordinate investigator initiated post-market clinical studies' both to learn, de-risk and prove scientific merit of our technologies. You aim for publications using state of the art protocols and study designs, in close collaboration with marketing on the required proof points.

Make knowledge available for operational use within Philips to support (regional) marketing efforts and increase market awareness and acceptance of new technology solutions, by demonstrating the added value to clinical outcome and/or workflow efficiency, through transfers of clinical science results to Marketing, Application and Development.

Manage a network of Key Opinion Leaders and clinical sites.

You are part of

You will work with the IGT-S Clinical Science and Medical Affairs department in Best. In the Clinical science department the focus is on looking forward to creation and gathering evidence on value of new technologies in clinical practice. Projects are usually multidisciplinary with both technical people as well as and representatives from marketing, regulatory and involvement of our healthcare partners.

To succeed in this role, you should have the following skills and experience

First of all, you are a strong leader, creative and analytical. In addition you are a team player and a coach.

You have a 'hands-on' approach and good communication skills and are able to communicate well with all stakeholders (Physician investigators, Marketing, Clinical Science, Suppliers, and Development etc). You are willing to travel abroad to visit Hospitals and congresses.

You have an MD, Masters and/or PhD degree in biomedical sciences, preferably an Cardiology experience in a hospital environment and/or at least 1-3 years' work experience in the industry.

In return, we offer you

We welcome you to a challenging, innovative environment with great opportunities for you to explore!

Why should you join Philips?

Working at Philips is more than a job. It's a calling to create a healthier society through meaningful work, focused on improving 3 billion lives a year by delivering innovative solutions across the health continuum at http://www.philips.com/b-dam/corporate/corporateblog/2016/PhilipsChronicDisease_5.jpg . Our people experience a variety of unexpected moments when their lives and careers come together in meaningful ways. Learn more by watching this video .

To find out more about what it's like working for Philips at a personal level, visit the Working at Philips page at http://www.philips.com/a-w/careers/healthtech/working-at-philips/working-at-philips.html on our career website, where you can read stories from our employee blog at http://www.usa.philips.com/a-w/our-people/life-at-philips.html . Once there, you can also learn about our recruitment process at http://www.philips.com/a-w/careers/healthtech.html , or find answers to some of the frequently asked questions at http://www.philips.com/a-w/careers/healthtech/faq.html .

Contact

If you forgot your password, you can click the Forgot Password button on the Sign In screen to reset it.

If you have any other questions regarding the recruitment process please refer to our

FAQs

. In case of technical difficulties with the website, please send an email to

careersite@philips.com

.

(Note: To ensure fairness and legal compliance in our recruitment processes,

only technical issues will be monitored through the above inbox

. Please do not submit resumes or applications to this email, as they will not be reviewed. Only applications received through the online application process will be considered.)
Skills