Sign in or register for a JobTech account.
Jobs that require

meticulous

skill

Job Responsibilities:
Administer, Monitor, maintain and optimize WAN, LAN, Wi-Fi networks for optimal performance and maximum availability.
Troubleshoot, evaluate and resolve hybrid wan/LAN/Wi-Fi performance and capacities issues.
Perform WAN/LAN/Wi-Fi/Firewall/Load balancer configuration, backups and regular network documentation updates.
Collaborate on the design and implementation of new technical solutions.
Troubleshoot and optimize WAN circuits with upstream provider.
Manage and coordinate the administration of several systems
Assist with security and third-party software installations.
Provide next level support to the level 1 support team.
Communicate and liaise with all company departments; notify appropriate parties immediately of any issues which may affect efficient operations including, but not limited to, outages, service disruptions, and network bottlenecks.
Maximize network performance by monitoring performance; troubleshooting network problems and outages; scheduling upgrades; collaborating with network architects for network optimization.
Secure network system by establishing and enforcing policies; defining and monitoring access.
Take an automated data driven approach to diagnosing and solving complex network infrastructure issues
Leverage automation skills and take a "DevOps" approach to improve efficiency of solving complex network infrastructure issues, network management.
Demonstrate a high level of energy, results driven and able to work under pressure with tight deadlines
Qualifications:
4-8 years' experience in Network implementation and support role for a large IP network
Full comprehension of the TCP/IP application suite and OSI models
Experience with administration, implementation, and troubleshooting of IPv4, Layer 2 and Layer 3 switches
Experience with Cisco WAN Routes, Cisco Nexus switch, Juniper/Fortigate firewalls, F5/Netscaller Load balancers, Dynamic routing protocols, DHCP, NAT, and QoS
Experience implementing interior and exterior WAN routing protocols and New WAN technologies (SDWAN)
Experience with New technologies: SDWAN, NSX, ACI and Cloud computing
Network installation experience in a high availability LAN, data center or NOC
Experience with LAN switching (spanning tree, VLAN, trunking, IGMP, PIM)
Experience with DMVPN, VPN/SSLVPN Tunnels, VoIP and Multicast
Experience with network monitoring tools
Familiarity with Unix-like systems such as MacOS, Centos and Ubuntu
Experience with virtual server environments.
Experience with scripting for network automation
Attention to detail and discipline to utilize best practices for network systems and security
Excellent oral, written and interpersonal communication skills
Ability to interact with both internal and external customers who may be technical or non-technical
Willing to work after hours/weekends to perform planned and emergency network maintenance
Ability to travel to sites for installations and maintenance
Ability to work independently but also a team player
Displays a passion for high customer satisfaction and achieving operational excellence
Certifications in Cisco (CCNP minimum/CCIE desirable) preferred
Certifications in Juniper, VMWare, Fortigate, F5 certifications are desirable
Skills

Key responsibilities
Work closely with the Internal Communications Head to ensure the internal communications strategies/executions align with business priorities and deliver a consistent tone of voice and communications style
Effectively communicate objectives, strategic areas and key initiatives as well as provide timely updates to employees
Develop and deliver communication plans that are specific to each request. Subjects include leadership communications, business objectives, key initiatives, industry or product expertise, employee engagement or latest developments
Create fresh ways of message delivery (across content, channels and experiences) to communicate business objectives and deepen employee engagement
Work with relevant stakeholders to develop, edit and storyboard engaging content (including multimedia content such as full-length article, videos, banners, eDMs and infographics) that is relevant, personalised and targeted for employees
Develop and manage content calendar
Improve employee engagement through carefully curated activities
Most important deliverables include

ad-hoc eDMs publishing (in-house)
monthly newsletter publishing and intranet maintenance/improvement (mostly working with vendors, i.e. design agency and content writer)
planning and executions of employee engagement activities (in-house)
the preparation of monthly analytics report
Requirements
University degree with at least 3 years working in a marketing and communications role. Internal communications or agency experiences are highly desired.
Experience in content publishing, i.e. writing and crafting communication pieces
Ideally equipped with basic Photoshop/Illustrator skills to design creative visuals (i.e. eDMs and newsletter layout) that compliments the message
Good awareness and knowledge of best practice in marketing and communications
Basic knowledge of event planning and execution
Ability to connect-the-dots, develop new ideas, approaches and solutions
Strong attention to detail and ability to multi-task projects, priorities, schedules, and deliverables
Self-motivated and independent with a "can do" attitude that focus on solutions. A good team player and thrives in a fast-paced environment
Good project management and delivery. Can manage vendors effectively and work with a wide range of different stakeholders
Proficient in PowerPoint, Adobe, Google Analytics, Mailchimp and others.
Skills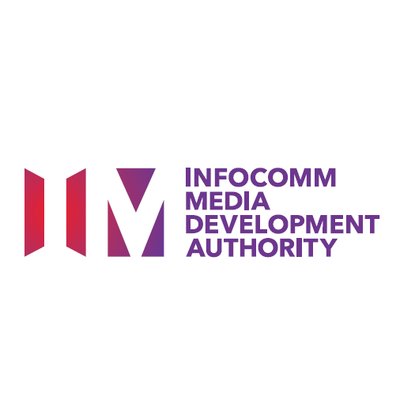 Responsibilities
Lead and manage team of Level 1 analysts and incident responders
Track and manage resilience and cyber-security incidents from opening to closure
Review advisories and alerts drafted by L1 staff
Stakeholders management and escalation for major incidents and perform post mortem
Plan duty roster and staff development
Ensure proper functioning of systems in the operations centre
Continuous improvement of operations capability and processes
Requirements
Background in Engineering/Computer Science/Information Security or equivalent.
At least 5 years of experience with working in a Network Operations Centre (NOC) and/or Security Operations Centre (SOC) would be an advantage
Willing to work on 24/7 shift duties
Analytical and detailed
Good communication and interpersonal skills
Professional InfoComm Technology and Cyber-Security certifications such CISSP, CISM, GIAC, ITIL and CCNA/P will be advantageous.
Skills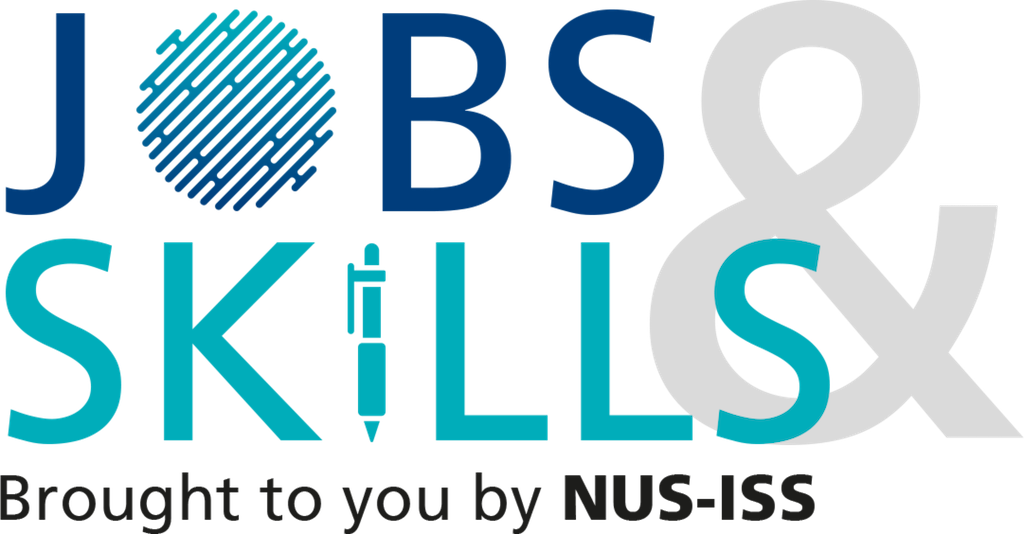 We have a great opportunity for a talented and self-motivated Assistant/Project to join our Financial Services Industy at NCS. At NCS, we seek to nurture talents in creating and developing innovative solutions. If you are passionate about new technologies and new ideas, NCS could be a place for you!
Assistant/Project Manager is responsible for the managing and implementing of medium scale IT projects with quality, within scope and to ensure deliverables are on time and conform to processes and standards meeting customer's requirements
Roles & Responsibilities
Project Delivery
• Analyse and document requirements by liaising with a range of people including users and managers, drawing together information needs across a distributed organisation
• Establish and prepare project plans, risk management plans, project milestones and deliverables in consultation with business users and architect/designer
• Manage the implementation of the project on a daily basis with regard to schedules, budget, manpower and quality
• Manage the scope definition and change control mechanism
• Escalate and discuss project overrun issues, scope creep, integration issues, resource requirements with Project Director (PD)/Service Delivery Director (SDD)
• Manage integration of various components of the project including hardware, software installation, testing, business process review, redesign, application development, migration and data conversion etc.
• Manage project activities to ensure timely delivery, including identification of critical path, monitoring and driving completion of interdependent activities and adjustment to project schedules to achieve overall completion deadline
• Manage resources including hardware, software, human resource facilities and logistics required for project so as to ensure completion within budget.
• Review project documentation to ensure that it meets customers requirement and conforms to quality management process, standards and procedures to minimise rework and system failures
• Define project resources, performance reviews and post implementation evaluations
Customer/ Vendor Management
• Negotiate with vendors and across teams to ensure adequate resources are available during various phases of the project
• Build relationships with users, technical staff and management to determine and resolve issues associated with systems implementation
• Manage contracts and subcontractors
• Negotiate with customers on change request effort, schedules and prioritize changes based on business needs
• Clear and open communication with customers on project issues or clarifications
Business Development
• Proactively identify opportunities for further expansion or improvement of services delivered to the customer and liaise with the Account Manager(s) for development of that opportunity
• Be involved in pre-sale activities
Team Management
• Liaise with team members to ensure that all tasks and deliverables are proceeding according to schedule
• Plan, track and monitor the tasks assigned to the team leader/ members
• Delegate tasks effectively by providing clear and specific instructions and goals
• Provide leadership to the project team to ensure that proposals/enhancements are fully analysed and evaluated for their benefits and costs
• Provide the project team with accurate information about business needs and priorities as well as details about existing business systems
• Participate in leadership activities and providing performance feedback and developmental coaching
• Monitor and improve team performance, providing leadership, coaching, and performance management

The ideal profile should have / be
• Typically 8 years IT project management experience
• Experience in the development, implementation and support of information technology projects in a range of organizations
• Degree in Information Systems or equivalent
• Self-motivated with a positive "can-do" attitude, creative with excellent presentation, communication, negotiation and interpersonal skills including strong persuasive techniques.
• Able to lead, develop and maintain respectful and trusting relationship
• Proficient in written and spoken English
• Able to travel as required

Skills Location: Boon Lay
My client is specialised in the areas of heavy equipment assembly, distribution & leasing, They provide infrastructure-related engineering services such as supply of equipment & spare parts, project management, engineering solutions, maintenance & repair to customers.
Job Responsibilities:

Familiarize Diesel Forklift Machinery System
Perform setup, trouble-shooting, repair, maintenance regularly servicing machine on site
Perform outdoor / indoor servicing / repair activities as upon customers request
Adopt hands-on approach to resolve technical issues Read more
independently
Knowledge of diagnosing defects and repair mechanical equipment such as heavy forklift machines, crawler crane, mobile harbour crane etc
With electrical or Hydraulic knowledge will be an advantage
Ensure safety standards are comply with company policies


Job Requirements:

Min GCE "O" level / Higher Nitec in Mechanical or Electrical or equivalent
Min 6-8 years experiences in heavy forklift machinery and construction equipment preferred
Independent and self-motivate.
Possess good working attitude and follow up with customers
With Class 3 driving License

All Successful candidates can expect a very competitive remuneration package and a comprehensive range of benefits.

Please email your resume in a detailed MS Word format to [Click Here to Email Your Resume] ; [Click Here to Email Your Resume] stating
1) Current Drawn
2) Expecting Salary
3) Date Available
4) Reason to Leave each job:


We regret that only shortlisted candidates will be notified.

Angela Win Myint
People Profilers Pte Ltd,
10 Anson Road #09-01/02 International Plaza
Singapore 079903
Tel: 6805 0857
www.peopleprofilers.com
EA License Number: 02C4944
EA Personnel Reg no. R1984514
Job ID: 46816
Skills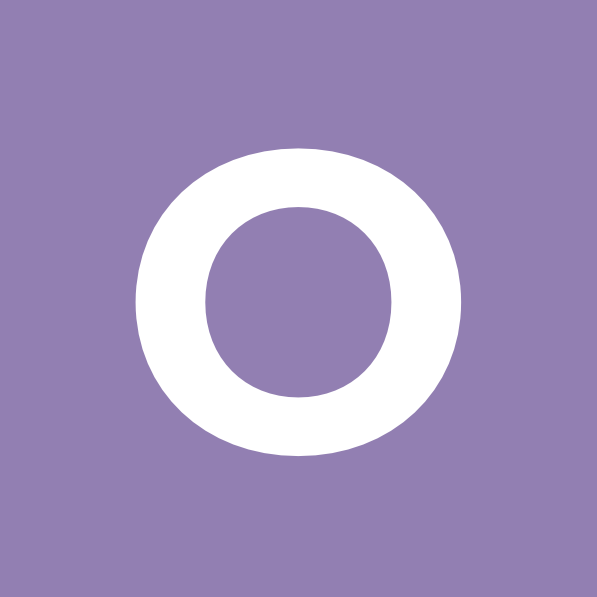 The Member Services Specialist provides superior customer service to our members by fulfilling their orders on time and accurately, addressing their problems in a professional manner and building good rapport with both members and co-workers.

Job Responsibilities:


Handle members' inquiries and orders through by phone, via email or in person
Relate and show empathy to members when they encounter issues
Resolve members' issues in a professional manner
Look for problem resolutions that addresses Read more
the needs of the members, while keeping the interest of the Company in mind
Process incoming orders, new accounts, distributor changes and assist members with account management
Provide members with product, business and relevant Company information
Document member's calls and report trends to appropriate management
Proactively encourage additional sales and share product information
Proactively contact members and inform them of any product promotions, company events and special occasions
Provide administrative services as required


Knowledge, skills and Attributes


Possess a diploma or degree in any discipline
Candidates without the required educational qualification may be considered if they have prior customer service experience
At least 2 years' experience in a Call Centre environment
Customer-oriented team player
Excellent communication skills - Spoken and Written
Good command of the English language
Has a pleasant disposition and enjoys interacting with people
Has a positive attitude and shows willingness to learn
Excellent interpersonal and organizational skills

Please submit resumes to [Click Here to Email Your Resume] with the following details in MS Word format:
- Position applying for
>- Current remuneration
>- Expected remuneration
>- Notice period

John Goh Meng Chye
>EA License No : 06C4642
>EA Reg No : R1102621

We regret that only shortlisted candidates will be notified.
Skills My client is an international company in manufacturing and commercialization of electronic entry systems, video entry and access control systems for buildings.

Salary range: $2,500 - $4,000 + VB
Location: Toa Payoh

Responsibilities:

To provide second level of technical for intercom / CCTV and access control systems.
Support project and service team for the troubleshooting and solving of technical issues on site and off site.
Assist project and service team for on-site equipment installation, Read more
testing and commissioning and attend site meeting as and when required.
Prepare user manual and conduct training to client as and when required.
Testing of new products and conduct internal product training to sales and technical department.
Able to liaise and coordinate with manufacturers/suppliers pertaining to technical aspects and issues arising.
Liaise with software developer for hardware integration to app. Testing of developed app on hardware and document test reports.

Requirements:

ITE/Diploma in Electronics/Electrical or IT related discipline.
Experience in IP PBX system
Min. 2 years' experience in security line (CCTV / Intercom / Access Control).
Service-oriented, passionate and responsible.
Meticulous with strong problem solving and analytic skills.
Able to interact well with clients, vendors and third parties
Self-discipline and willing to work staggered hours when required
Knowledge of TCP/IP, Network Structure, Firewall, LAN and VLAN.
Knowledge in Microsoft Excel, Words and Office applications.

All Successful candidates can expect a very competitive remuneration package and a comprehensive range of benefits.
Please email your resume in a detailed MS Word format to [Click Here to Email Your Resume] ; [Click Here to Email Your Resume] stating
1) Current Drawn
2) Expecting Salary
3) Date Available
4) Reason to Leave each job:
We regret that only shortlisted candidates will be notified.

Angela Win Myint
People Profilers Pte Ltd,
10 Anson Road #09-01/02 International Plaza
Singapore 079903
Tel: 6805 0857
www.peopleprofilers.com
EA License Number: 02C4944
EA Personnel Reg no. R1984514
Job ID: 46830
Skills Provides prompt and efficient service to users including appropriate escalation of any issues.
Maintains acceptable performance metrics such as quality, productivity, first contact resolution, and attendance.
Actively seek solutions through logical reasoning
Demonstrates strong problem solving capabilities and assist customers in case of any issues
You will also handle email correspondences, and liaise with internal & external departments for effective problem resolution
To ensure that the day to day transactions performed are tracked Read more
accurately and in a timely manner

Requirements:

Proficiency in Bahasa Indonesia or Mahasa Malayu is required due to the need to liaise with local counterparts in the Indonesia market
Prior customer service experience will be advantageous

Working hours: 7am to 11pm – 2 shifts based on roster
>1st shift: 7am to 3pm
>2nd shift: 2pm to 11pm
Monday to Sunday (5days work based on roster)
*We regret to inform that only shortlisted candidates will be notified*

Interested applicants, please submit a copy of your updated resume (in MS Word Format) attached via email to [Click Here to Email Your Resume]
Attn: Koh Jie Min Jasmine (Eleanor)
>CEI No.: R1654425

Please include the following in the Word doc:
>• Availability
>• Current/Last Drawn Salaries
>• Expected salary
>• Reasons for leaving previous employment(s)
Skills • Basic Up to $ 3500 + Allowance
• 5 Days (Mon – Fri) 9 – 6pmJob Description:Attend to enquiries and requests from phone calls in a professional and prompt manner; Update complete and accurate information on customer interaction in the Customer Relationship Management (CRM) system;Ensure effective and timely follow-up as promised to customers;Manage customers' complaints and feedback with a good closure;Perform additional or overtime duties during operational exigencies when required; Read more
andAssist with ad-hoc initiatives/projects when delegated by management. Job requirement:- 'A' Levels and preferably possessed professional certification in Insurance- Min 2-3 years' experience in customer servicing role (Life Insurance);- Customer Service experience in a contact centre will be a plus- Excellent quality of work and KPI oriented- Detailed and professional in dealing with customersWorking Location:Raffles Place Working Hour:- Monday to Friday- 9 am – 6 pmBenefits:- Salary up to $ 3,500- 22 Days Annual leave + Medical leave- Variable Bonus ( Averagely 2-3 months)- Medical protection- Dental & Optical AllowanceHOW TO APPLY?Interested candidates kindly Whatsapp me at 88698708 with your Full name, academic qualifications and previous employment experiences,OREmail me your resume at [Click Here to Email Your Resume].I regret to inform you that only shortlisted candidates will be informed.Celine Lee Wei Wei / R1982802BGC Group PTE LTDEA: 05C3053
Skills Job Scope:

Assist in patient registration
Appointment booking
Handling general enquiries
Other ad hoc duties as assigned

Requirements:

Minimum GCE N/O/A Levels or Diploma
5.5 days OFFICE HOURS/ SHIFT openings available
Able to start work immediately or within short notice


Interested applicants please email a detailed resume in Word document to:
[Click Here to Email Your Resume]
>Attn: Clinic Receptionist

or call 6736 3280 to look for Charleen
>We regret to inform that only shortlisted candidates will be contacted

EA Personnel: Charleen Wong Read more
Swee Gek (R1875117)
>Company EA Licence No..: 99C4599
Skills