Sign in or register for a JobTech account.
Jobs that require

meticulous

skill Job responsibilities:
Perform data entry related to AP/AR/GL
Reconcile the bank statement
Assist in year-end closing and reporting
Perform sorting, filing and archival of financial records and documents.
Assist in corporate secretarial duties including preparation of company incorporate document and directors'/shareholders' resolutions for on-going corporate secretarial matters for clients, maintenance of statutory records and registers.
To provide Admin support e.g Stationery ordering, Distilled water ordering, Mails collecting and distributing etc
Other ad-hoc duties as assigned
Job Requirements:
GCE "O"/Diploma in Accounting/LCCI
1 to 2 years of hands-on accounting experience
Proficient in MS office especially in Excel and MYOB accounting software
Responsible with positive attitude, be willing to learn and able to meet deadline
5 days work week (Mon to Fri); Positive and work life balance environment, Medical & dental insurance benefit.
Interested candidate, kindly forward your detailed resume by indicating your last drawn, expected salary and notice period.
Applicants require work pass need not apply. Only shortlisted candidate will be notified.
Website URL: www.baohegroup.com
Job Types: Full-time, Permanent
Salary: $1,800.00 to $2,500.00 /month
Skills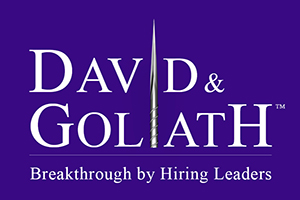 Are you an exceptional Software Engineer with experience in writing complex PL/SQL queries?
If so, this could be the career opportunity for you !!
Software Engineer (PLSQL, Risk Data) - perm in Banking
This role is embedded in an integrated team that provides risk and performance analysis for all investment activities.
Play a key role in building and supporting systems to identify and analyse risk & performance drivers of our investment strategies.
Participate in high-value complex projects based on Agile principles and work with toolsets such as PL/SQL, Informatica, Tableau and Jenkins, while keeping an eye out for emerging technology trends and developments.
Work in collaboration and hand-in-hand with various facets of the business across Front, Middle, and Back Office, the extended Technology team as well as industry peers and partners.
Work alongside experienced professionals and continue to learn.
In return for this excellent career opportunity, we ask that you have the following:
Possess a good Honours degree preferably from a reputable university in Information Technology or equivalent.
Advanced proficiency in understanding and writing complex PL/SQL queries.
Working proficiency in Informatica, Tableau and Jenkins.
Possess strong problem-solving, analytical and communication skills with attention to detail and good follow-through
Disclaimer: Candidates who are shortlisted will go through Technical PLSQL Tests and Face to Face interviews.
If this speaks to you and you are ready for a new challenge, please send your Resume in MS word format to bennie.yeo(a)davidgoliath.net
Even if you are not interested, you can still park your CV with us for other Banking IT positions or forward this Advertisement to your counterparts with the relevant Banking IT experiences I am looking for.
We Seek to:
Understand your personal circumstances, needs and ideals
Present your credentials to our clients only with your permission
Strategize and consult with you
Your application will be kept with the strictest of confidence.
EA License Number: 18S9167
Registration ID: R1114115
Skills

Our client is a leading German MNC with more than 400+ employees worldwide in different business sectors like industrial, automation, automotive and hand-held measurement equipment. Singapore, being the R&D centre for this division is currently hiring for a creative Embedded Software Engineer familiar with User Experience and User Interface for the team.
Senior Embedded Software Engineer (UX / UI)
Responsibilities
To specify, design and verify software running in an embedded test and measurement environment. The products operate in the field of hand-held measurement instruments for high-performance data cabling systems (up to 3GHz). This role is particularly focussed on the user experience and user interface of the instruments (UX/UI) so there is considerable scope for creative and design input alongside the software development. The role includes support for the full product lifecycle.
Specify, design and verify application code for next-generation embedded systems.
Maintenance and ongoing development of existing legacy applications, including feature enhancements and upgrades.
Management of the entire software development lifecycle, including a structured approach to project management and documentation.
Requirements capture and translation of product requirements into technical requirements and specifications.
Delivering user experience and graphical user interface designs (UX/UI) that are attractive, consistent, professional, and aligned with corporate brand image.
Working with the rest of the team on the design of future system architectures and platforms
Working with the rest of the team on system testing, debugging, and quality assurance
Ensure that all business activity is conducted in line with company values, policies and codes of conduct
Undertake any other activity as reasonably requested by management
Requirements
Proven track record of developing commercial applications for embedded systems.
Commercial experience of developing graphical user interfaces with third-party GUI frameworks.
Commercial experience with databases and data manipulation.
Experience with some or all of the following technologies will be beneficial: C#, C++, C, Embedded Linux, GUI frameworks, Microsoft embedded platforms/Windows CE, Python.
Experience with the use of Model-View-Controller (MVC) architectures would be beneficial.
Experience of developing client-server or Cloud applications would be beneficial.
Experience of working with defect tracking systems (e.g. JIRA, TestTrack Pro/Helix ALM)
Experience of working with version control and automated build tools (e.g. git, Jenkins)
Experience of working with structured and documented product requirements, thus allowing unit testing and automated regression testing would be beneficial.
Good communicator including excellent verbal and written English.
Degree in Software Engineering, Computer Science or another related subject.
Ability to work autonomously with minimal supervision, including time management and prioritisation.
Team player who enjoys interacting with a group of highly-motivated engineers.
Ability to analyse and resolve complex technical issues at a system design level, collaborating across multiple disciplines.
Flexible approach to working in a small team, requiring a hands-on approach to getting things done.
Interested applicants: Please send in your detailed resume to hr@searchstaffing.com.sg or contact Vincent Low for a confidential discussion at 6749 4236.
Skills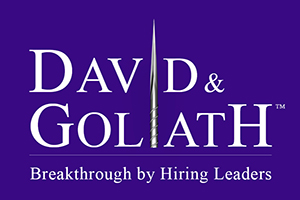 Are you an exceptional IT Analyst with experience in Business Analyst and Project Management?
If so, this could be the career opportunity for you !!
Business Analyst / Project Manager (Corporate Communications) - perm in Banking
Working closely with Corporate Services department like Corporate Communications, Enterprise Strategy to understand business needs and implement technology solutions
Analyse from a holistic perspective business needs, mutual interdependencies, risk and benefits to propose the best solution
Support the delivery of Corporate Services initiatives using advanced techniques and technologies
Develop technology roadmap to digitalize tools and practices
Assist in planning and implementation of projects/tracks. Coordinate internal resources and third parties/vendors for the flawless execution of projects.
Assist in the definition of project scope, requirements and objectives, involving all relevant stakeholders and ensuring technical feasibility.
Develop / assist in developing a detailed project plan to monitor and track progress.
Manage changes to the project scope, project schedule, and project costs using appropriate verification techniques. Resolve or assist in the resolution of conflicts within and between projects or functional areas; develop methods to monitor project or area progress
Measure project performance using appropriate tools and techniques. Report and escalate to management as needed
Work cross-functionally to solve problems and implement changes.
Create and maintain comprehensive project documentation
Analyse business requirements and propose solutions
Conduct regular IT Steering Committee meetings
Change management
Strong follow up skills
Manage application maintenance and support
Vendor management
Project budget forecasting and budgeting
In return for this excellent career opportunity, we ask that you have the following:
Possess a good Honors degree preferably from a reputable university in Information Technology or equivalent.
Relevant technology experience in the developing, analysing and implementing solutions for end users/clients. Preferably if it includes at least 2 years of leading a project team in a fund management or finance industry.
Proven experience with both traditional waterfall as well as AGILE/Adaptive project methodologies
Possess strong communication and validation skills. Able to iterate through the requirements in phases. Evidence of staying in alignment with business sponsor, stakeholders, and management.
Good team player who is keen to learn, independent, and with strong analytical, communication and interpersonal skills.
Rapid Prototyping skills to quickly translate ideas into solutions
Experienced in working with multicultural and multinational teams across time zones
If this speaks to you and you are ready for a new challenge, please send your Resume in MS word format to bennie.yeo@davidgoliath.net
Even if you are not interested, you can still park your CV with us for other Banking IT positions or forward this Advertisement to your counterparts with the relevant Banking IT experiences I am looking for.
We Seek to:
Understand your personal circumstances, needs and ideals
Present your credentials to our clients only with your permission
Strategize and consult with you
Your application will be kept with the strictest of confidence.
Skills

AS400 Production Support
Location: Alexandra Road
Contract Duration: 1 year renewable
Salary: Open
YOUR CLIENT
A leading bank in Asia with a global network of more than 500 branches and offices in 19 countries and territories in Asia Pacific, Europe and North America. In Asia, the bank operate through the head office in Singapore and banking subsidiaries in China, Indonesia, Malaysia and Thailand, as well as branches and offices.
YOUR ROLE
To handle Business-as-usual production support issue from core banking business unit;
To work with other countries staff for production issue;
Being a coordinator of incident.
To line up business user, in-house resource, IT contract and IT vendor to investigate the production issue, and support SIT/UAT/Implementation;
To provide EOD production support for core banking system;
To ensure that those production ticket handling aligned with SDLC standard;
Participate in incident information gathering, clarification, and analysis in order to evaluate impact and effort estimate and translate into a solution of a production issue.
Critical examination of requirements and understanding operations and systems.
Create and modify procedures to solve problems considering technical capacity and limitations.
Implementing solutions that align with the organization's business objectives.
Assisting in defining system scope and objectives; researching and fact-finding; analyzing business and user requirements for complex projects, and managing requirements t projects by conducting thorough testing of related applications.
Build and maintain repository for deliverables, methodologies, and production support documents
Analyze and route issues to proper teams and oversees issues and resolution to closure.
Reporting to: Production Support Manager
Key Contacts:
Retails Banking Production support team member, non-Retails banking IT team
End-user who reports production issue.
Project Manager, Delivery Manager, Business Units and team members
YOUR PROFILE
Bachelor's degree in computer science/engineering.
Hands on experience in ALDON and technically proficient.
Experience in AS400/iSeries database and operation system for at least 5 years.
Experience in system architecture and design.
Superior analytics and problem-solving skills and must be attentive to details.
Ability to work in a fast-paced, team-oriented environment.
A strong & assertive communicator in speaking & writing
Working experience on OS/400 and RPG and COBOL programming; prior knowledge with Silverlake core retail banking application and banking knowledge will be added advantage.
PRO-TIP: Even if you only have SOME of the requirements do apply and we'll talk further.
Angel Felismino | angel@aitsoftware.com | +65 9165 5490 | www.aitsoftware.com
Skills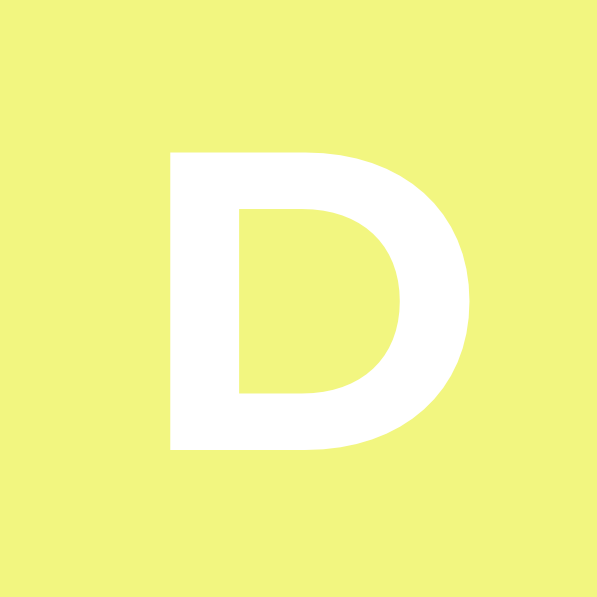 Dorsett Singapore has one of the best locations of all 4-star hotels in Singapore – right above the Outram Park MRT station. Our hotel sits in historical Chinatown, and brings a striking yet sophisticated contrast to the traditional architecture of the surrounding precinct with its modern, full-glass façade. In doing so, it has become something of a refreshing landmark.

The innovation continues inside the hotel, where our 285 high-ceilinged Read more
guestrooms and lofts have been designed with the considerations of the contemporary traveller's comfort in mind.

Job Description

We are hiring Human Resource Executive.

Handle daily human resources functions, operations and administrative matters in the department

Partner and support business units on Human Resources process, initiatives and programs in the areas of policy and regulatory compliance, manpower strategic planning, performance management and talent development

Maintain and update personnel, employment and monthly training records of employees

Co-ordinate training participation and facilitate application of training grant

Track and manage progress of funding claims

Plan and co-ordinate staff engagement activities

Maintain and upkeep staff welfare and benefits

Job Requirements

Candidate must possess at least Diploma in Human Resource Management or Hospitality/Tourism/Hotel Management or equivalent

At least 1Year(s) of relevant working experience in the Hospitality industry preferred

Possess excellent Interpersonal & Communication Skills

Be well-versed in computer knowledge and has an eye for details

Conscientious Individual with Cheerful Personality

Interested parties please apply by clicking "CONFIRM APPLICATION"
Skills Roles & Responsibilities

AAM Advisory (AAM) is an award winning Financial Advisory firm in Singapore with over 5,000 clients and more than SGD 1 billion of assets under advisement (AUA). Located in the heart of the Central Business District at Capitagreen, AAM has a team of experienced Financial Adviser Representatives (FARs), all of whom are authorized by the Monetary Authority of Singapore (MAS).

AAM Advisory is part of Quilter plc, Read more
a UK FTSE listed company and leader in cross-border wealth management.

Main purpose of role

As a personal assistant (PA) you will work closely with senior managerial or sales staff to provide administrative support, usually on a one-to-one basis. You will help a manager to make the best use of their time by dealing with secretarial and administrative tasks.

Key Responsibilities and Scope of role

Responsibilities

As a PA, you will often act as the Financial Planners first point of contact with people from both inside and outside the organization. Tasks are likely to include:

Devising and maintaining office systems, including data management and filing;

Screening phone calls, enquiries and requests, and handling them when appropriate;

Meeting and greeting visitors at all levels of seniority;

Organizing and maintaining diaries and making appointments;

Dealing with incoming email, faxes and post, often corresponding on behalf of the manager;

Carrying out background research and presenting findings;

Producing documents, briefing papers, reports and presentations;

Organizing and attending meetings and ensuring the manager is well prepared for meetings;

Liaising with clients, suppliers and other staff.

In addition to supporting managers, their team and departments, many PAs also have their own personal workload and responsibilities. The scope of the PA's role can be extensive and additional duties may include:

Carrying out specific projects and research;

Responsibility for accounts and budgets;

Taking on some of the manager's responsibilities and working more closely with management;

Deputizing for the manager, making decisions and delegating work to others in the manager's absence;

Being involved in decision-making processes.

Client Service for Assigned Advisers:

Valuations

Preparation of reports for review meetings

Manage the proposal process and any correspondence with client or prospect

Sales Support for Assigned Adviser:

Quotation and Reports

Assistance with presentations and organizing of events/seminars

Welcoming prospects and clients

Attending events/seminars

Key Skills

Exceptional written and oral communication skills;

Excellent word processing and IT skills, including knowledge of a range of software packages;

The ability to work under pressure and to tight deadlines;

Good organizational and time management skills;

The ability to research, digest, analyses and present material clearly and concisely;

Excellent interpersonal skills;

The ability to work on your own initiative;

Honesty and reliability;

Attention to detail;

Flexibility and adaptability to juggle a range of different tasks and to work extra hours to meet deadlines;

Discretion and an understanding of confidentiality issues

Qualifications required

Microsoft Office

Secretarial qualification advantageous

Experience required

Minimum of 2 years required

Benefits

20 days holiday per year + Public Holidays

Private Health Insurance

Annual Pay review

Annual Bonus Scheme

Working Hours

Monday to Friday

9am – 6pm
Skills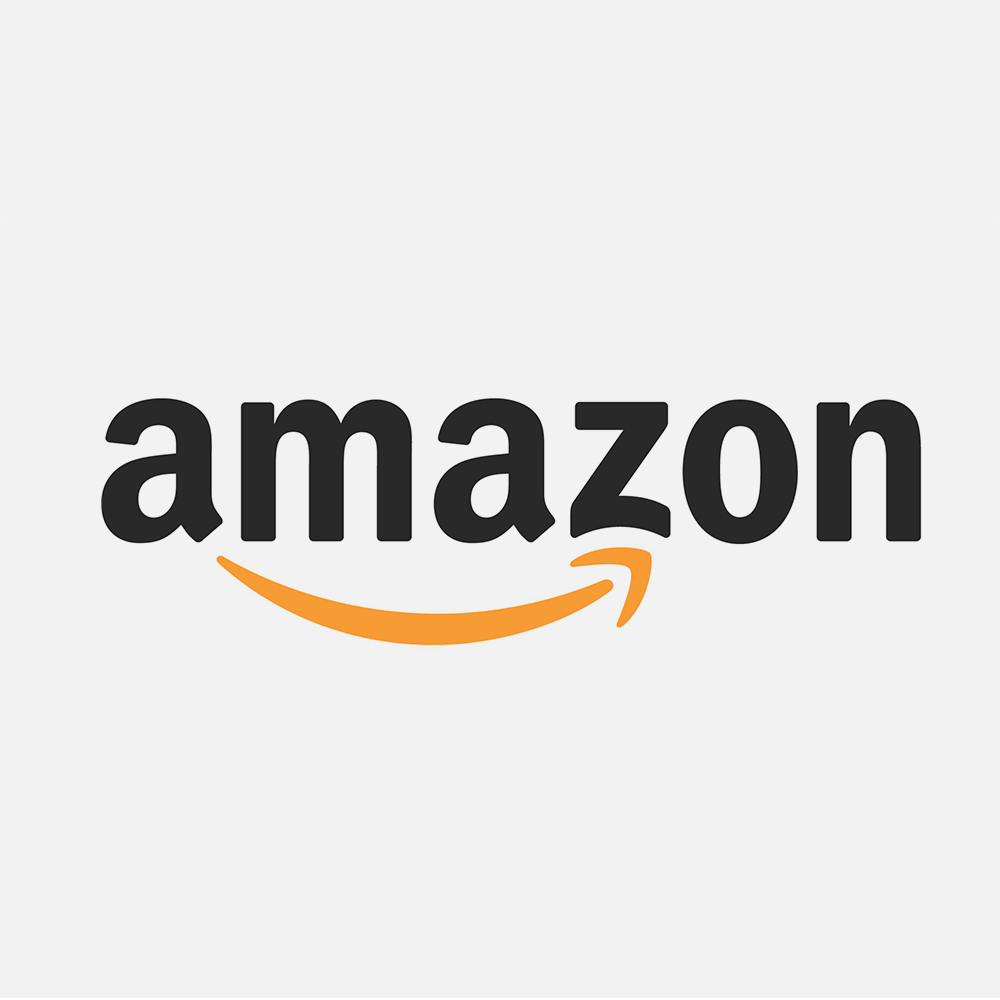 AWS is one of Amazons fastest growing businesses, servicing customers in more than 190 countries, reshaping the way global enterprises consume information technology and powering the developers who are building the next generation of global industry leaders. AWS customers include some of the most innovative startups like Netflix, Pinterest, Spotify, Airbnb, and Instagram as well as some of the largest global enterprises like Shell International, Unilever, Hitachi, Sharp, Read more
Bristol-Myers Squibb, and Samsung. We help global and local enterprises to use cloud to remediate their legacy technology and build new innovative businesses.

We are currently looking for a Business Analyst to support our Technical Program Management function in the launch of complex services. In this role you will be responsible for the end-to-end business analyses that underpin the launch of our services in the regions and areas across Asia Pacific. Responsibilities include the analysis of market opportunities, the collection of business and technical requirements from internal and external customers & various source systems, the building of business cases for services across regions and areas, and the tracking of the successful production launch that delivers on service adoption and business case expectations. The ability to use advanced reporting tools and work with a multitude of source systems is critical for the role.

The successful individual will need to have the ability to navigate in a fast-paced environment, haves superior attention to detail, be independently motivated, works well across different groups, and be able to multitask. The ideal candidate will have possess:

· Excellent Time Management Skills

· Results Oriented

· Excellent Analytical and Judgment Skills

· Attention to detail & accuracy

· Excellent Professional Communication Skills (Written & Verbal)

· Team Oriented

· Self-Motivator/Excellent Initiative/Flexible

· Strong Customer Service Skills

· Proven Planning and Organizational Skills

Basic Qualifications

· 3+ years experience in business strategy, operations or finance function

· Advanced experience in the use of standard tools like Tableau, Salesforce.com, Excelrtifications, like PMP, CSM, are a must

Preferred Qualifications

Bachelors Degree in Accounting, Finance or Business preferred.
Skills Asia Equity Finance Developer

We are looking for a passionate developer who would thrive in a fast paced, collaborative and global agile team. The candidate will be responsible for design and development of new functionality to assist the global Equity Finance desks with the management and optimization of start of day and intraday securities short-lending.

Principal Responsibilities:

Work closely with the business to understand, analyze and document their processes/requirements and recommend Read more
technology solutions.

Hands on development

Technical and functional design

Qualifications/Skills Required:

Bachelor degree in Computer Science or Engineering preferred with minimum of 2 years industry programming experience.

Experience in all stages of the software development cycle from partnering with the business to gather requirements, design, development, SIT/UAT testing to production release.

Full stack hands on coding in C# .NET in an agile development team. Deep understanding of object oriented programming, design patterns, concurrency and modern software construction techniques (dependency injection / unit and integration testing)

Experience of relational table design and writing high quality SQL queries against a modern relational database (e.g. Microsoft SQL Server, Oracle etc)

Experience building modern web based GUI's using industry standard JavaScript frameworks such as Ember or Angular.

Self-motivated, ambitious, good communication skills, and delivery focused

Quick learner, team player, detail oriented; demonstrable thoroughness and strong ownership of work

Domain knowledge of Treasury a plus, ideally securities short lending, having worked on such applications in a hedge fund or Treasury function in an investment bank.
Skills Responsibilities

Perform AR/AP accounting duties or Handling of Company's Partial/Full set of accounts

Handle bank reconciliation, processing of payments, invoices and payment vouchers, verify collections and receipts

Prepare and maintain Fixed Asset Register and Prepayment schedule

Posting of journals, accruals, prepayment and assist with financial reports

Assist with month/year end closing and closing of accounts

Liaise with auditors and tax agents

Other ad-hoc work assigned by management

Job Qualifications

Diploma in Accounting.

Proficient in MS Excel, Quickbooks (preferred)

Meticulous Read more
and keen in details

Interested candidates, please submit your resume by clicking "Apply now", stating the job you are applying for with the following details:

Reasons for leaving current employment

Availability/Notice period required

Last drawn/current and expected salary

We regret to inform that only shortlisted applications will be notified.

Job Type: Full-time

Salary: $2,500.00 to $3,000.00 /month

Experience:

relevant: 2 years (Preferred)
Skills