Sign in or register for a JobTech account.
Jobs that require

meticulous

skill
As Snr Accountant/ Junior Controller, your responsibilities are:
Prepare and review accurate, complete and timely management accounting reports, and supporting schedules for approval and audit purposes for the companies Level, as well as consolidation . and must be able to prepare the book within the given dateline , willing to work in weekend sometimes during reporting period.
Daily bank reconcile and may need to prepare adhoc urgent payment .
Review group AP/AR done by Senior Account Executive.
Work closely with Department Head.
Good knowledge in GST, Income tax as well as government grants. Knowledge of Malaysian income tax and accounting knowledge would be an advantage.
Maintain the system of internal control to provide reasonable assurance that all transactions are properly authorized and recorded, or that all assets are properly controlled and accounted for.
Assist in Cash Management across the group entities including licensing fees and royalties, dividend declaration.
Liaise with auditors, tax agents, government agencies, bankers and external consultants.
Ensure that all cheque payments, capital expenditure, purchases/ vendor invoices are properly supported.
Must have experience supporting equity and audit appointments.
To meet the challenges of this role, you must possess the following:
Degree in accountancy and/or CPA/CA/ACCA
At least 5 years of relevant working experience , preferably someone with audit experience in big 4.
Knowledge in financial and management accounting, corporate tax , budgeting and cashflow.
Strong analytical and problem solving skills.
Strong work ethics with the ability to work independently in a fast working environment.
Excellent presentation, communication and interpersonal skills.
Must be able to multitask, be responsive and flexible.
Skills

Work with business teams to gather all requirements and create detailed actionable user stories for development team
Solution and technology facing: able to work and liaise with UIUX team and tech developers on the requirements (clarifications, daily standup)
Groom and prioritize work in the sprint and product backlog against clear outcome oriented goals.
Lead testers to ensure testing scenarios around the user stories are robust and accurate and establishes story acceptance testing criteria
Ensure all test defects around the user stories test cases are resolved and closed
Ensure highest quality and accuracy is maintained for every release.
Accept user stories after testing is completed to make sure the testing work fulfils the criteria
Owns team backlog (ensures backlog is visible and clear) and implementation. Ensure all user stories are delivered on time. Be able to lead and show the scrum team what to work on next.
Defines and accepts iterations and goals via updated and prioritized stories
Other responsibilities include attending all standups, demos, team meetings with biz and be involved in all ongoing testing efforts.
Experience in working in fast moving agile environment is preferred.
Experience in handling projects for banks internet and mobile channels is preferred
Experience in both manual and automated testing using Jira is preferred
Experience working with UIUX team is preferred
Experience working as PO in previous projects is preferred
Good communications skills
Skills Working Location : Alexandra
Salary Up to S$3200
>Working Hours : 8 am - 5 pm (Mon - Fri)
> 8 am - 12 pm (Alternate Saturday)

Job Responsibilities :

Attend to the needs of the customer's professionally and quickly such that the customer's waiting time is kept to the minimum.
Responsible for the communication of information between customer and the Read more
workshop
Study vehicle repair history and inform superior of any abnormalities or repeated complaint
Assist customers in filing accident report (including photo takings) and advise customer on estimated repair cost for work to be done
Assess the liability and advise customers the best method to pursue their insurance claims (OD/TP/Cash)
Prepare accurate accident repair estimate and provide necessary supplementary estimate
Conduct Vehicle Reception Check with reception checklist in the presence of customer for all cars brought in for body and paintwork repairs.
Negotiate with surveyor / insurance companies to get the best labour charge rate.
Working closely with Parts department on raising backorder and follow up
Quality Check and photo takings after Body Repair
Collection of excess/payment if any before handing over of vehicle to customer
Case Finalization – Liaising with surveyor to confirm on final repair cost
Promote the sale of parts and accessories.


Requirements :

Min. NTC 2 in Mechanical Engineering, Automotive Engineering or its equivalent
Min. 5 years working experience as a customer service advisor in the automotive industry or related field in automotive insurance claims.
Proactive and independent with positive attitude
Possess knowledge on automotive components, paint and body work, and warranty processing.
Strong interpersonal and communications skills are key requirements to manage customers
Candidates with good command of language/ dialects will be an advantage
Good computer knowledge i.e. MS Words and Excel
Must possess class 3 driving license


Ashley Ng
>Reg No: R2090403
>EA No: 19C9570
Skills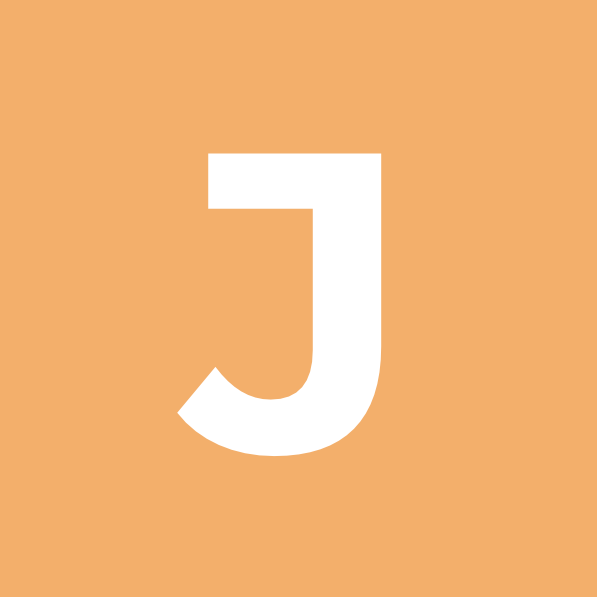 IMMEDIATE HIRING
3-6 Months short assignments available

Location: Islandwide

Job description:

Provide frontline service
Register for patients and book appointments
Perform cashiering duties
Attend to patients' enquiries
Provide proper documentation
Filing date, data entry


Job requirement:

Min O level
Able to commit at least 3 months for temp role
Good in communication skill


Interested applicants, kindly furnish us with your detailed resume in MS Words format and click "Apply Now" button or send a copy of your cv at [Click Here to Email Read more
Your Resume]

** We regret to inform only shortlisted candidates will be notified. Applicants who do not possess necessary experience or qualification will still be considered on individual merits and may be contacted for other opportunities.**

JOBSTUDIO PTE LTD
>EA License No: 10C4754
>EA Personnel: Amanda Ong Eyen
>EA Personnel Reg No: R2090336
Skills Responsibilities:

Summarise information from documents
Calculate figures (simple addition/multiplication)
Ad hoc duties as assigned

Requirements:

Minimum GCE 'A' Level
Strong in MS Word/Excel
Meticulous and responsible
Able to cope with fast paced environment with tight deadlines


Interested applicants, kindly send your resume to [Click Here to Email Your Resume]

CEI No.: Jerlin Aw Bi Zhi (R1218675)
Skills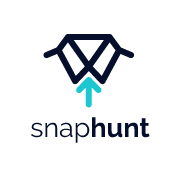 The Offer
Flexible working options
Be a part of a well-funded, high-growth startup
Excellent career development opportunities

The Employer
Our client is a venture capital firm that invests in startups with significant impact on society. They are committed to helping them reach the next level with highly unique perspective from investing in startups across 9 countries. With a wide range of startups, they are seeking for talented individuals for roles in their portfolio Read more
companies.
The Job
You will be responsible for :
Developing scripts to process structured and unstructured data.
Recommending, developing and implementing ways to improve data reliability, efficiency and quality.
Supporting translation of data business needs into technical system requirements.
Working with stakeholders to understand needs in order with respect to data structure, availability, scalability and accessibility.
Developing high-quality code to build and deploy machine learning models.

The Profile
You possess a degree in Computer Science, Applied Mathematics, Engineering or related field.
You have previous experience, within a Data Engineer or similar role.
You have demonstrated experience working with large and complex data sets as well as experience analysing volumes of data.
Having expertise in Big Data, Artificial Intelligence (Neural Networks, Fuzzy Logic, Evolutionary Algorithms) and Machine Learning would be highly valuable.
You possess strong analytical skills and are comfortable dealing with numerical data
You pay strong attention to detail and deliver work that is of a high standard
You are a strong team player who can manage multiple stakeholders

Ref :42020756
Skills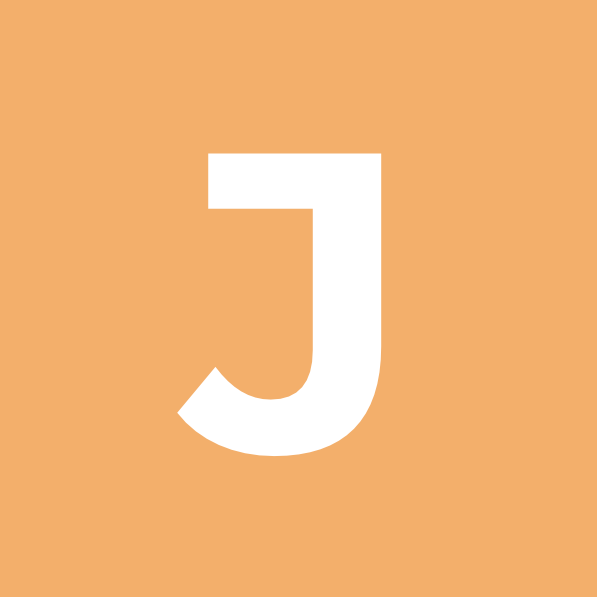 Many headcounts available
Office hours 5.5 days
3-6 months assignment available for Pharmacy assistant available

Location: Islandwide

Job Description

Provide support in packing and labelling of drugs and medication
Assist pharmacist in dispensing of drugs
Handling inventory in pharmacy
Ensure doctors' prescription and order filed accordingly


Job Requirement

Diploma in Pharmaceutical Science any other equivalent
Candidate without relevant qualification will be considered for pharmacy assistant role


Interested applicants, kindly furnish us with your detailed resume in MS Words format and click Read more
"Apply Now" button or send a copy of your cv at [Click Here to Email Your Resume]

** We regret to inform only shortlisted candidates will be notified. Applicants who do not possess necessary experience or qualification will still be considered on individual merits and may be contacted for other opportunities.**

JOBSTUDIO PTE LTD
>EA License No: 10C4754
>EA Personnel: Amanda Ong Eyen
>EA Personnel Reg No: R2090336
Skills Responsibilities
To conducts valves (both control and on/off), actuators and instruments repair / calibration work both in-house and at customers site and to generates valves and instruments service report for customers after job completion.
Provides basic trouble shooting and provide suggestion for customers on different solutions and to prepare calibration reports with accurate information and basic recommendation for customer submission on time.
Plans, schedules, conducts and coordinates program Read more
of assigned instruments calibration / maintenance.
Ensures proper coordination and effective communication within team and with customers and to support emergency support and reach site with-in 2 hours response time as per customer requirements.
To support customers issue after office hours and weekends/public holidays
Follows customers and site leader instruction, guidelines strictly and compliance to customers safety requirements, quality standards.
Ensures all service activities are carried out safely complying with company Environmental Health & Safety (EHS) guidelines and procedures.

Requirements
> Min NITEC in Electrical / Electronic / Mechanical Engineering with at least 3 years of related experience, preferably in instrumentation, process or service industry.
Having basic knowledge on control valves, control and instrumentation.
Maintenance, calibration and trouble-shooting experience in pressure, temperature, level transmitters, flow instruments, pH analyzers, control valve etc.
Able to support customer after office hours and weekends/public holidays

All Successful candidates can expect a very competitive remuneration package and a comprehensive range of benefits.
Interested applicants may wish to email your resume in a detailed Word format to [Click Here to Email Your Resume]
We regret that only shortlisted candidates will be notified.

Cindy Char Sin Yi
[Click Here to Email Your Resume]
>
EA License Number: 02C4944
Registration Number: R1765345

People Profilers Pte Ltd
100 Beach Road #33-06, Shaw Tower Singapore 189702
Tel: 6594 9892 Fax: 6835 7890
EA License Number: 02C4944
Skills Responsibilities
To leads the Service team to provide effective and timely services as requested by customers.
Keeps employees advised of any changes in policy/work practices as such changes arise.
Be a leader of any changes as business evolves and assist with implementation as necessary for process improvements.
Constantly try to improve the companys performance towards higher customer service standards and improve financial performance.
Maintains employee focus on quality Read more
programs and keeps employees advised of changes in work practices.
Reviews or alters any evaluation or job function for completeness or content based on customer service standards or desires and report any unusual circumstances.
Provides time guidelines for specific jobs/functions and review these guidelines with employees as required.
Collects, documents, and provides feedback to employees on the quality of their workmanship and authorize any rework as deemed necessary to achieve zero defects.
Provides guidance and feedback to employees on day to day job engagement activities or responsibilities to ensure employees maintain focus on productive business tasks.
Adjusts and/or manages all existing scheduled production and job assignments.
Acts as a resource for employee questions and/or work instruction and assists with shop quotes.
Provides direction on ESH issues and housekeeping and maintain shop supplies and toolings.
Obtains cost reductions through process improvements.
Provides/delegates training and assist in problem solving
Ensures quality by completing all final inspections and repair reports.
Other duties as assigned.

Requirements
> Min Diploma in Mechanical / Instrumentation / Mechatronics Engineering or equivalent with at least 5 years of experience in process & control or instrumentation service industry
> Good knowledge on control valves, control and instrumentation.
Result-oriented with strong leadership, organizational and planning skills.
Decisive, drive and ability to deliver effective, innovative solutions.
Possess a Class 3 driving license.

All Successful candidates can expect a very competitive remuneration package and a comprehensive range of benefits.
Interested applicants may wish to email your resume in a detailed Word format to [Click Here to Email Your Resume]
We regret that only shortlisted candidates will be notified.

Cindy Char Sin Yi
[Click Here to Email Your Resume]
> EA License Number: 02C4944
Registration Number: R1765345

People Profilers Pte Ltd
100 Beach Road #33-06, Shaw Tower Singapore 189702
Tel: 6594 9892 Fax: 6835 7890
EA License Number: 02C4944
Skills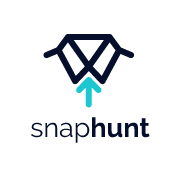 The Offer
Join a unicorn tech startup involved in a global movement
Excellent career development opportunities
Work alongside & learn from best in class talent

The Employer
Our client is a venture capital firm that invests in startups with significant impact on society. They are committed to helping them reach the next level with highly unique perspective from investing in startups across 9 countries. With a wide range of startups, they are seeking Read more
for talented individuals for roles in their portfolio companies.
The Job
In this role,
You will work as a part of a dynamic team to deliver winning products and write well-designed, testable and efficient code.
You will also support continuous improvement by investigating alternatives and new technologies and presenting these for architectural review.
You will conduct troubleshooting and debugging to optimise performance.
You will support continuous improvement by investigating alternatives and new technologies and presenting these for architectural review.
You will participate in release and sprint planning sessions.

The Profile
You possess a Degree/Diploma in Computer Science, Engineering or related field and have prior experience as a Software Engineer.
You possess strong knowledge of C++, HTML5/CSS, Java, and preferable with experience in React.
You pay strong attention to detail and deliver work that is of a high standard
You possess strong analytical skills and are comfortable dealing with numerical data
You are a strong mentor and coach who can build high performing teams

Ref :85170757
Skills