Sign in or register for a JobTech account.
Jobs that require

micro-services

skill KEYTEO is an international and independent group, which grows in a cooperative spirit. Being determined to evolve through an open communication, our employees are directly involved in the center of our projects. We are sure: by forming a team, we will be able to achieve our common goal !As one of key player in backend micro-service application team who will place a critical role in supporting design, development Read more
and delivery of the backend micro-services and backoffice applications. KEY ACC
Skills
You will be responsible for developing, implementing and maintaining IT applications systems . Skills required include software development, understanding of Agile principles , DevSecOps , Microservices and Cloud-based technologies.
You will also be leading projects to identify and explore suitable technologies and solutions, as well as designing IT application architectures to meet organizational needs. In your role, you will need to be customer oriented, understand business needs and be Read more
able to communicate well with different stakeholders.
Requirements: -• Tertiary Qualification in IT, Computer Science, Engineering or related discipline• Attention to detail with strong analytical, conceptualisation and problem solving skills• Ability to work collaboratively in a cross-functional team• Candidates with more experience might be considered for more senior roles• Good knowledge of applications/system architecture/ developments and implementation• Strong communication and presentation skills with the ability to influence stakeholders
Skills

Java Developer SingaporeDo you have experience with Java, micro services, spring, SQL, and TDD? Have you ever thought of working or moving to Singapore to have an international career opportunity? Yes, this is your chance to shine.One of the biggest technology unicorns is expanding in Singapore, our full stack java engineer will design and develop high-volume, low-latency server-end applications.Our client offers relocation package and flexible interviews matching your Read more
availability. Mandarin speaking candidate will have an advantage with working closely with the team located in North Asia.We are looking for passionate engineers to:* Design and develop high-volume, low-latency server-end applications for mission-critical payment systems with high-availability and performance.* Contribute in all phases of the development lifecycle.* Support business growth by continuous improvements on design and implementation.Job Requirements:* BS/MS degree in Computer Science/Engineering or a related subject* Good communication skills in Mandarin and/or English are plus as the role requires working with international teams* Experience with Core Java development, Object Oriented analysis and design using common design patterns.* Knowledge of relational & non-relational databases, SQL and ORM technologies (JPA2, Hibernate, ibatis, mybatis)* Experience in the Spring Framework is a plus* Experience with test-driven development* Experience in microservice architecture is a plusHuxley, a trading division of SThree Pte Limited (Registration Number: 200720126E | SThree Pte Limited Licence Number 16S8216 | Huxley Licence Number 53132076J)Award winner of:International Recruitment Company of the Year by Recruitment International 2016Best Client Services by Asia Recruitment Awards 2017Best Overseas Operation by Global Recruiters 2017Highly Commended for Best Large Recruitment Business 2017
Skills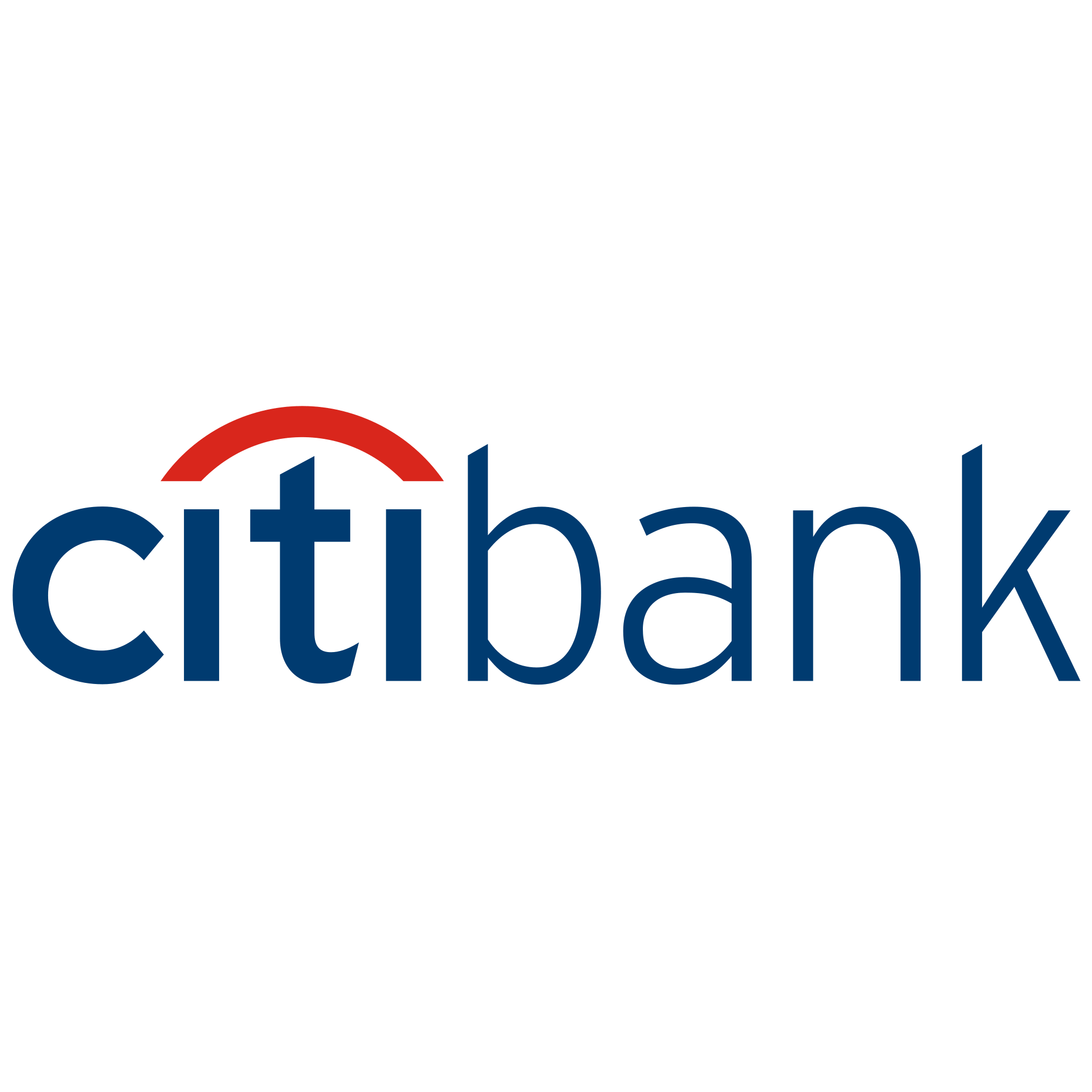 This Digital S/W Engineer Group Mgr is accountable for management of complex/critical/large professional disciplinary areas. This role Leads and directs a team of professionals. Requires a comprehensive understanding of multiple areas within a function and how they interact in order to achieve the objectives of the function. Applies in-depth understanding of the business impact of technical contributions. Strong commercial awareness is a necessity. Generally accountable for delivery of Read more
a full range of services to one or more businesses/ geographic regions. Excellent communication skills required in order to negotiate internally, often at a senior level. Some external communication may be necessary. Accountable for the end results of an area. Exercises control over resources, policy formulation and planning. Primarily affects a sub-function. Involved in short- to medium-term planning of actions and resources for own area. Full management responsibility of a team or multiple teams, including management of people, budget and planning, to include performance evaluation, compensation, hiring, disciplinary actions and terminations and budget approval.Responsibilities:Develop and communicate department vision that supports the broader organizational vision; ensure team culture consistently demonstrates alignment with leadership principles; and visibly ties department decisions to leadership principles and tenetsAble to communicate your ideas effectively to achieve the right outcome for your team and customer. Harmonize discordant views and lead the resolution of contentious issues (build consensus).Lead design reviews for your team and actively participate in design reviews of related software or other team software at your location.Code, development and implementation decisions set a great example to others. Provide insightful code reviews and take ownership of outcome. ("You 'ship it', you own it.") Work very efficiently and routinely deliver the right things.Perform retrospective review of sprints to identify improvement opportunites and feedback into coding practices / applciation framework and CICD pipeline enhancements to consistently improve quality.Manage own products up time and availability in production, in collaboration with production management teams.Demonstrate technical influence over 3-4 teams, either via a collaborative software effort or by increasing their productivity and effectiveness by driving software engineering best practices (e.g., Security, Quality, Operational Excellence, etc.).Actively participate in the hiring process as well as mentor others - improving their skills, their knowledge of your software, and their ability to get things doneAppropriately assess risk when business decisions are made, demonstrating particular consideration for the firm's reputation and safeguarding Citigroup, its clients and assets, by driving compliance with applicable laws, rules and regulations, adhering to Policy, applying sound ethical judgment regarding personal behavior, conduct and business practices, and escalating, managing and reporting control issues with transparency, as well as effectively supervise the activity of others and create accountability with those who fail to maintain these standardsRun daily stand up calls with engineers and execute book of work in-line with agile practices.Minimize technical debt being created with ongoing business demands and proactively plan resolution of the sameEnsure teams are building using agile practices and adopt tools for enhanced effectiveness.Qualifications:10+ years of relevant experience in a product line management, e-commerce, and/or strategic planning role.2+ years of hands-on experience working with APIs, OAuth, Microservices etc.Strong technical understanding and knowledge of Spring, Java, Cloud platforms.Significant experience building complex business and/or transactional models.Has thrived and succeeded in delivering high quality technology products / services in a high growth environment where priorities shift rapidly.Ability to use hard data and metrics to back up assumptions and develop business cases.First-class leadership and influencing skills, including experience managing a Tech TeamDemonstrated interpersonal and talent management skills, including the ability to identify and develop product management talent.Education:Bachelor's/University degree, Master's degree preferred-------------------------------------------------Grade :All Job Level - All Job FunctionsAll Job Level - All Job Functions - SG------------------------------------------------------Time Type :------------------------------------------------------Citi is an equal opportunity and affirmative action employer.Minority/Female/Veteran/Individuals with Disabilities/Sexual Orientation/Gender Identity.Citigroup Inc. and its subsidiaries ('Citi") invite all qualified interested applicants to apply for career opportunities. If you are a person with a disability and need a reasonable accommodation to use our search tools and/or apply for a career opportunity CLICK HERE.To view the 'EEO is the Law' poster CLICK HERE. To view the EEO is the Law Supplement CLICK HERE.To view the EEO Policy Statement CLICK HERE.To view the Pay Transparency Posting CLICK HERE.
Skills We have a great opportunity for a talented and self-motivated Microservice Developer in NCS. At NCS, we seek to nurture talents in creating and developing innovative solutions. If you are passionate about new technologies and new ideas, NCS could be a place for you!Microservice DeveloperThe microservice developer is responsible for the design of Domain-driven design (DDD) and microservice design and implementation.Role & Responsibilities:-Familiar with Domain-driven Design (DDD) and Read more
microservice design patterns such as CQRS for technical design-Comfortable working in an environment that practices Agile development, engaging Product Owner and other stakeholders-(For Java developers) Experience in Java and Spring framework-(For .NET developers) Experience in .NET Core-Develop all codes according to best practices for software development-Develop Unit Testing scripts-Update technical documentation-Support application after Go-Live till end of Defect Liability Period and application troubleshootingThe ideal candidate should be / possess:-At least 5 years' experience with substantial project work in software development-Able to adapt Agile processes and changing business needs-Open to new ideas and ways of doing things-Self-motivated with a positive "can-do" attitude-Courage to ask why (reasonably) and not follow orders blindly or sit and wait for instructions-(For Java developers) Strong knowledge in Spring related framework and Java 8-(For .NET developers) Strong knowledge in .NET Core and C#-Good knowledge of best practice coding and DDD design-Proficient in technical documentation-Basic knowledge of Cloud features (either AWS or Azure)-Certification in related technologies is an advantage-(Good to have) Able to understand and develop on serverless architecture-(Good to have) Experience in integration design patterns with Kafka or Solace-(Good to have) Know when to use DevOps and CI/CD to maximize your own productivity or for your squad's productivityTechnical Skills-Design - Domain-driven design, microservices design patterns e.g. CQRS-Languages & Framework (For Java developers) - Spring Boot/ Spring Cloud API/ Spring MVC/ Struts/ Restful API/ Java 8 and above, PL/SQL-Languages & Framework (For .NET developer) - .NET Core/ C#/ Restful API, PL/SQL-Database - (Any of these) MS SQL/ Oracle/ MySQL/ PostgreSQL/ NoSQL-Message: Kafka or Solace-API Management: APIGee or Mulesoft or TYK or KONG or cloud-native API Management-Other Tools & Scripts - Maven/Gradle, Confluence, Swagger-Hands-on Experience in DevOps and CI/CD will be added advantage
Skills 6 to 12 months
Tampines
>5 days work week
Up to $6500


Job Responsibilities:

Participate in the requirement elicitation and produce the required technical and operations documentation
Work with Solution Architect/Technical Lead on the analysis and design of the code changes according to the finalized requirement specifications
Perform code changes and test the system according to the requirements specifications
Ensure work performed comply to coding and security standards, and corporate processes
Perform quality assurance (QA) activities such Read more
as unit testing, system testing and code review
Participate in the system integration testing by rendering support to the Test Team and resolve issues reported.
Provide support to internal and external parties during the testing stages
Provide support to customers during acceptance testing and post-cutover implementation.
Assist in the development of training materials and conducting of presentation


Period:

6 to 12 months contract (depending on the project assigned and project timeline)


Location:

Tampines


Working Hours:

Monday to Thursday: 8.30am to 6pm
Friday: 8.30am to 5.30pm
Though for project deadlines, might be expected to work beyond office working hours


Salary:

$5000 to $6500


Job Requirements:

Diploma or Bachelor degree in Computer Science/Engineering or equivalent education
Good technical knowledge with at least 3 year of hands-on experience in Java, JEE, Oracle, SQL/ PLSQL, and XML
Experienced with web technologies such as HTML5, CSS, Modular design, Angular (5 & above) or React and open source JS framework.
Experienced with RESTFul APIs, Spring 5.x, Spring Boot, Cloud-Based technologies and Micro-services.
Knowledge with Open Source technologies like Kafka, Apache Ignite, and gRPC will be useful.
Good verbal and written communication skills
Demonstrate good analytical, problem solving and decision making skills
Good team player and positive attitude
Domain knowledge and experience in financial industry/payments systems is a plus


In lieu of physical interviews, we will be conducting virtual interview, i.e. Skype/WhatsApp/Facetime/Zoom

Interested applicants, kindly email your detailed resume (MS Word format is preferred):

[Click Here to Email Your Resume] (Reg No: R1107390)

Please ensure that applications sent through email are no bigger than 1Mb.

We thank all applicants for your interest but regret to inform that only shortlisted candidates would be notified.

Success Human Resource Centre Pte Ltd (EA License Number: 97C4832)
>1 Sophia Road, Peace Centre,
>#06-23/29 Singapore 228149
>T: 6337 3183 | F: 6337 0329 | W: www.successhrc.com.sg
Skills 6 to 12 months
Tampines
>5 days work week
Up to $6500


Job Responsibilities:

Active participation in design and development discussions
Perform application development, unit test and application related documentation based on the timeline (target dates) provided by the Team Lead / Manager
Provide detail technical documentation for the modules developed
Work closely with different teams to ensure issues are resolved and defects are fixed.
Prepare and review functional specifications, unit test cases and technical & user Read more
documentation.
Deploy releases into the test environment(s).
Support the Technical Manager in managing the change requests and preparing effort estimation.
Support the Technical Team in providing solutions to the requirements and change requests.


Period:

6 to 12 months contract (depending on the project assigned and project timeline)


Location:

Tampines


Working Hours:

Monday to Thursday: 8.30am to 6pm
Friday: 8.30am to 5.30pm
Though for project deadlines, might be expected to work beyond office working hours


Salary:

$5000 to $6500


Job Requirements:

Bachelor degree in computer science / engineering or equivalent.
Must have strong verbal and written communication skills.
Good understanding of Software Development Life Cycle (SDLC).
Technically sound with a minimum of 3 years of experience.
Strong knowledge and hands-on working experience in
>
>Java 8, Java 11, JEE, JSP and Servlets
Oracle database, SQL and PL/SQL (Oracle 12c is advantage)
Struts (2.x) and Spring framework, JEE patterns, Log4j, XML and Java Cryptography (JCE/JCA)

Working experience in IBM MQ and Connect:Direct is an advantage.
Knowledge of API and Microservices is an advantage
Working knowledge in Web Services, JBoss Web Server / Tomcat (or equivalent) and Solaris (Shell scripting, 'awk' programming) is an advantage.
Demonstrate good analytical and trouble-shooting skills.
Good team player.
Ability to work under pressure and to handle tight deadlines.
Self-motivated, self-starter and fast-learner, with ability to work independently and within a team


In lieu of physical interviews, we will be conducting virtual interview, i.e. Skype/WhatsApp/Facetime/Zoom

Interested applicants, kindly email your detailed resume (MS Word format is preferred):

[Click Here to Email Your Resume] (Reg No: R1107390)

Please ensure that applications sent through email are no bigger than 1Mb.

We thank all applicants for your interest but regret to inform that only shortlisted candidates would be notified.

Success Human Resource Centre Pte Ltd (EA License Number: 97C4832)
>1 Sophia Road, Peace Centre,
>#06-23/29 Singapore 228149
>T: 6337 3183 | F: 6337 0329 | W: www.successhrc.com.sg
Skills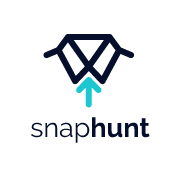 The Offer


Excellent opportunity within a digital asset trading platform
Lead a team that is passionate about Blockchain, Securities Trading and Fintech.
A role that will accelerate your career


The Employer
Our client is a digital asset exchange that is transforming the capital market through the introduction of new investable assets class. Their platform offers an array of services which includes primary insurance, trading and settlement and others. They aim to become full-service Read more
regulated to cater to savvy issuers and discerning investors.

The Job

In this role, you will understand the strategic business needs and plans for growth of the Product Application ecosystem to support these needs. You will analyse the design of technical systems and business models and enhance the quality of IT products and services. You will work closely with other Departments to provide system support; and to align with company direction.
You will be responsible for :

The company's product planning, analysing users according to industry development, market trends, competition trends and user groups, collecting and mining user needs, and reasonably planning the scope of demand.
Managing the Business Application team to oversee application development and project management to ensure timely deployment and smooth operations of the IT systems in accordance with IT policies and technology standards.
Leading the product planning according to the company's product and business development direction, completing planning and grasp of product technology research and development architecture, and ensuring the high availability, high scalability and high performance of the technical architecture;
Comprehending the core value of the product to drive product innovation, and ensuring that product functions meet user needs;
Defining product functions, managing product requirements, collecting, refining and organising user requirements, as well as writing product requirement documents;
Working closely with multiple teams such as business development, testing, and operations to control product R & D project nodes to continuously improve product user experience, provide corresponding product training for business departments, ensure iterative and efficient version functions, and promote product goals;
Continuously monitoring/analysing user feedback and data analysis results after the product "go live", and roadmap improvement plans.
Analysing the company's overall business system technical architecture, and implementing the technical architecture control development, leading the team to R & D for core modules, and architecture performance.
Developing and continuously refining the architecture design of the solutions according to business requirements, and the split design of horizontal and vertical modules, so that the solution architecture is scalable as the business develops.
Establishing an internal development platform that is robust and caters to the business needs.
Application development and project management to ensure that IT systems that are deployed and operated in a timely manner comply.


The Profile


You have at least a Degree in a computer related major and at least 8 years of product technology team management experience.
You possess strong knowledge of the operation mode of an exchange and be familiar with customers and investors of securities and derivative product trading institutions
You have excellent innovative thinking, strong product design ability, and sensitive to user experience.
You are equipped with technical research ability and able to lead and supervise the R&D team to implement according to the structure and ensure the accuracy of R&D direction.
You have solid software development capabilities and are familiar with the mainstream Java development technology framework, and related technologies for internet architecture development.
You have a background in security management for complex, high availability environments.
You are familiar with microservice architecture and technology framework as well as understand microservice design concepts
You have strong analysis and communication management, can build consensus with business and technical teams.
You are able to support Nasdaq financial framework, especially matching engine and market supervision, microservices and AWS.
You have desirable leadership mindset and capabilities, with the ability to effectively collaborate across all departments.
You are result-oriented, diligent and have excellent team spirit.



Ref :22250902
Skills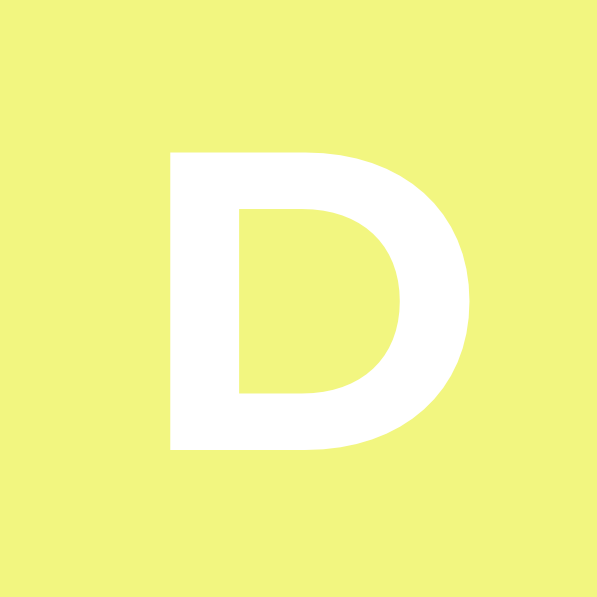 About the Experience Innovation Group

Dell's Experience Innovation Group not only imagines new products, solutions and technologies – we experiment on them, build them and bring them to life.

We're a diverse range of people who have worked in industrial design, UX development, consulting, films, data science and more, all working together to create amazing solutions that have real impact at scale for customers. We're a multi-functional, agile team with all the skills and capabilities to interact with customers, research and Read more
gather insights, explore future technologies, and develop them into products.

Our new Singapore innovation centre is a key part of Dell's vision – come join us and you'll get to use your skills to explore, research and build ground-breaking products and experiences where your ideas will make a real impact on our customers. We are a global team with a global remit who work across the full range of Dell products and brands like Alienware, XPS and Precision – exploring topics from the future of collaboration to the future of gaming & esports.

If you want a taste of the kind of thing we get to think about, then here are some of the concept ideas Dell presented at CES this year: https://www.zdnet.com/article/ces-2020-dells-future-folding-dual-screen-and-handheld-gaming-devices/

Find out more about the work EIG does here:

http://www.dellexperienceinnovation.com/

We are Experiences First.

What we are looking for?

If you'd like to join a group that's focused on exploring augmented reality, human-centered design and the future of computing then you are the right place.

We are looking for Mobile Developers across both iOS & Android with 3-5 years' experience in iOS and/or Android engineering. Good experience working with React & Angular Js. Familiar working with Flutter and publishing across both Android & iOS platforms. Native development would be an added advantage. Comfortable working on a Microservices Architecture, written in Java or Scala. Exposure to DB tools, XCode, Swift would be good. Working knowledge of version control system with GIT or similar tools is mandatory. Preference will be given to candidates with AWS/Azure working knowledge.

You should have the bravery to challenge the status quo and think different; thrive in ambiguity; work out loud together; thrive in a culture of giving 'tough' love to care for each other and the ideas; be ever curious, always connecting the dots.
Skills Bring your career aspirations to life with AIA!Responsible for development & Testing of Java/Microservices/Oracle Stored Procedures for Data Engineering project

Development of solutions using Java/MicroservicesDevelopment of Oracle PL/SQL stored procedures.Perform unit & System Integration Testing.Deployment of code and database objects to UAT and PROD.Automating the jobs using Autosys / Control-M.Peer review of code and the logic applied in the projects. Preparing test scripts and test documents.
QualificationsA background in Computer Science, Read more
Engineering, Mathematics or Statistics.Solid understanding of Java, Python, Spring Boot, SQL (Oracle, Postgres).Knowledge in developing and integrating services using AJAX, RESTful APIs.Proficiency in HTML, HTTP, CSS and CSS pre-processor (SASS or LESS) and client-side scripting libraries and framework (Javascript, JQuery, ReactJS/VueJS, etc).Knowledge of testing frameworks such as Junit, Selenium, Cucumber.Comfortable with version control systems (GIT) and Linux environment.Comfortable with DevOps tools would be a plus (Jenkins).Understanding of web applications and architecture implementation (HTTP, API, Cloud technology, Micro-services, Web securities practices, Load balancing, Scalability etc.).Strong debugging and problem-solving skills.Build a career with us as we help our customers and the community live healthier, longer, better lives.You must provide all requested information, including Personal Data, to be considered for this career opportunity. Failure to provide such information may influence the processing and outcome of your application. You are responsible for ensuring that the information you submit is accurate and up-to-date.
Skills