Sign in or register for a JobTech account.
Jobs that require

microsoft azure proactive

skill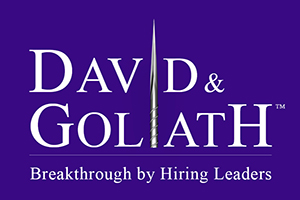 Are you an exceptional Data Architect with experience in Hadoop Big Data & Data Warehouse?
If so, this could be the career opportunity for you !!
Data Architect (DW, Big Data) - perm in Investment Banking
Work closely with data analysts, data scientists and business end-users to synthesise data requirements for the creation of large-scale data models and data flow designs to optimize how data is sourced and flowed across the enterprise
Design data models to guide implementation of data solutions at application and enterprise levels to meet current and future business needs
Be involved in the development of data architecture strategies at enterprise level
Be involved in the setting of principles and best practices pertaining to data architecture
Drive action plans to support the transition to the desired data architecture state
Design and implement data solutions using a blend of best-of-breed and emerging technologies
In return for this excellent career opportunity, we ask that you have the following:
Possesses Computer Science or Computer Engineering Degree in Top Tier Institute
Relevant working experience in data modelling and data flow design, preferably in an investment or banking environment
Experience working with enterprise databases using database technologies (PL/SQL, SQL, NoSQL) and data integration products (e.g. Informatica)
Exposure and knowledge in any of the following technologies is advantageous:

Hadoop Technologies: HDFS, Zookeeper, Yarn, Spark, Hive, Impala, Sqoop, Solr, ELK, Flume, Kafka
Hadoop Platforms: Cloudera, Databricks
NoSQL Databases: Neo4J
Cloud based Big Data Services: AWS EMR, Azure HDInsight
Elastic Search

Good team player with strong analytical skills and enjoy complex problem solving with innovative ideas
Able to understand concepts across multiple disciplines to synthesise the knowledge for data model and data architecture design
Strong communication and people skills to interact with internal and external stakeholders to develop and implement solutions
Meticulous and good at working with details
Passion for data and technology
CFA equivalent certifications would be an added advantage
Disclaimer: Candidates who are shortlisted will go through Technical Tests and Face to Face interviews.
If this speaks to you and you are ready for a new challenge, please send your Resume in MS word format to bennie.yeo(a)davidgoliath.net
Even if you are not interested, you can still park your CV with us for other Banking IT positions or forward this Advertisement to your counterparts with the relevant Banking IT experiences I am looking for.
We Seek to:
Understand your personal circumstances, needs and ideals
Present your credentials to our clients only with your permission
Strategize and consult with you
Your application will be kept with the strictest of confidence.
EA License Number: 18S9167
Registration ID: R1114115
Skills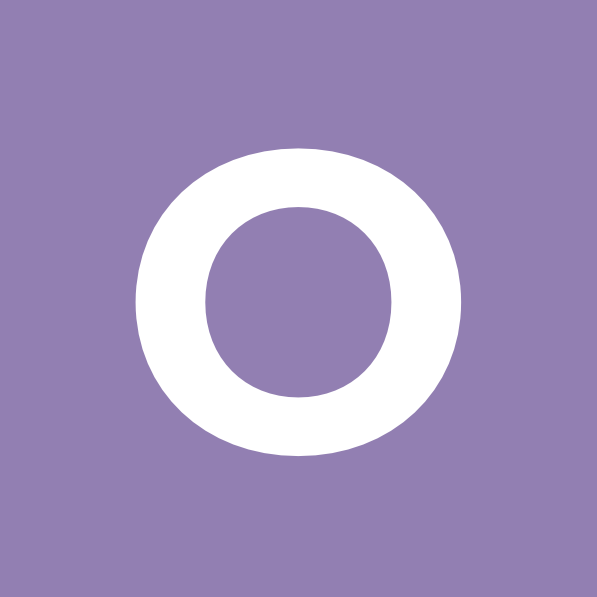 Responsibilities:
>- To provide 1st level of support via hotline calls and emails with SLA.
>- To log all customer requests into internal ticketing system.
>- To monitor Linux & Windows system on AWS and Azure cloud.
>- To provide efficient and timely technical support to end-user.
>- To escalate any unresolved issue to 2nd and 3rd level engineers for further resolution.
>- To follow up on the progress of all outstanding issues until Read more
closure.
>- To perform other IT related duties when assigned by the management.

Requirements:
>- NiTEC / Diploma in IT
>- Familiar with Windows OS
>- Possess the strong sense of responsibility, initiative and commitment to customer service
>- Meticulous and a team player with pro-active and good attitude
>- Experience in Linux /cloud computing will be an advantage.

Please submit resumes to [Click Here to Email Your Resume] with the following details in MS Word format:

John Goh Meng Chye
>EA License No : 06C4642
>EA Reg No : R1102621
We regret that only shortlisted candidates will be notified.
Skills

Job Title: System Administrator
>Type:12 Months & Extendable (On Roll with ITCan)
>Experience : Minimum 4 year of relevant experience
>Location: Singapore

Key Accountabilities/Duties

• Principal duties and accountabilities
>• Manage and support Microsoft Exchange 2013/2016 On-Premise and Exchange Online with other Office 365 services such as OneDrive, Teams, Skype for Business, Intune and active directory administration
>• Working on ticket resolution / closure, enquiries and incidents raised during Asia business hours
>• Troubleshoot incidents, determine Read more
the root causes and ensure root cause analyses is completed to avoid recurrence of issues.
>• Provide after-hours and weekend support, as needed
>• Develop problem solving guidelines, checklists, or other materials to user problems that are recurring or routine
>Job specifications
>I. Education
>Bachelors' Degree in Computer Science or related discipline, or equivalent work experience
>II. Experiences

Experience working in a hybrid Exchange environment, Exchange 2010-2016 and Exchange Online

At least 5 - 6 years' experience in implementing and maintaining Exchange Email systems

Experience in Teams with Enterprise Voice

Experience in Active Directory administration and Azure AD

Experience working with Power Shell scripting.

Knowledge of MS 365 Applications – especially OneDrive, Outlook, Teams.
Skills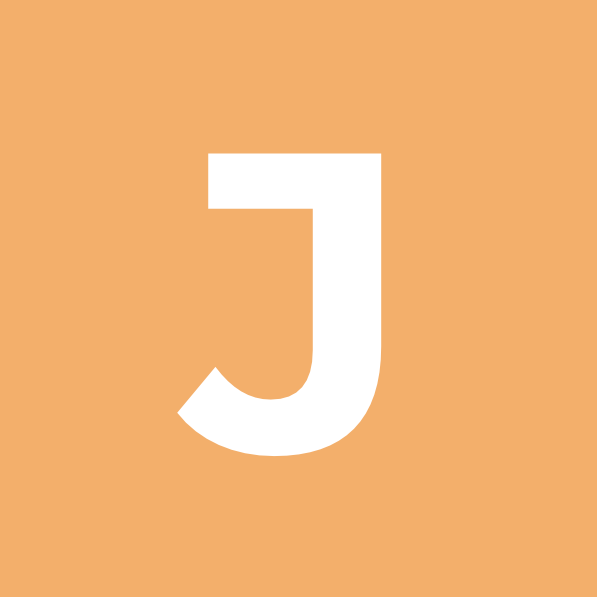 Job Title: IoT EngineerIndustry: TechnologySalary: SGD 3000 - 4000Location: Central, SingaporeAbout Company:Our Client is a 100% subsidiary company of a Japanese information and Communications Company. They are one-stop service provider of all communication services . Their Singapore office is the regional HQ, providing comprehensive global and local communication services to companies developing their businesses in the region including Singapore, by tailoring services according to the characteristics of each Read more
region.From international network services to LAN or one unit of PC in the customer???s office, they offer a wide range of detailed services according to customer???s needs.Job Description:- Provide Presales / Consulting support to Sales Account Managers- Propose IoT services to customer such as IoT Products/IoT business consultation- Work closely with sales team as well as other business partners in articulating solutions to customer- Gather the technical requirement, develop cost effective design and solutions and presentation to customer- Conduct proof of concept (POC) to customer- Work closely with vendors and suppliers/principals to find suitable products and form better/strategic relationships- Response to tender, RFQs & RFPs- Develop business for IoT to enhance existing service portfolioJob Requirements:- Diploma / Degree holder- AWS IoT modules/Azure IoT modules knowledge- IoT Device knowledge (Gateway, Sensor)- Protocols (HTTP/HTTPS/MQTT/MQTTS)- Programming skill (JSON, Python)- Application API knowledgeCompensation:- Bonus: Variable Bonus (Dec / Jun)- Annual Leave: 12 days annual leave per year (add 1 day every year up to maximum of 22 days; pro-rated for first year)- Medical Leave: Sick Leave 14 days / Hospitalization Leave 60 days (inclusive of 14 days of Medical Leave)- Insurance: Group hospitalization and surgical with outpatient/dental benefits (current policy covers $2000 /$500 per year respectively), and personal accident insurance coverage- Annual Health Screening Provided- Company Mobile Phone Provided for Sales / Engineer staffInterested applicants are invited to submit their resume via clicking the apply button.JointHire Singapore Pte Ltd.(EA License No.: 17C8920)James Sim (Registration No.: R1980794 )
Skills Why Join?
>Are you looking for a challenges & great career opportunities?
>- My Client is an Software consultancy firm that provided software development and strategy expertise.
>- Attractive staff benefits, eg. leave, comprehensive insurance
>- Great emphasis on people welfare, growth and development
>- On job training provided!
>
Job Type

Permanent x 30


Salary

Salary range: Up to $3000 (Depend on experience and qualification)
Shift Allowannce: $300/month


Location:

Tanjong Pagar


Working hours:

12 hours Rotating shift
Morning Shift: 8am to 8pm
NIght Shift: 8pm Read more
to 8am (Work from home)
3 / 2 / 2 shift pattern (Example: Work 3 days morning shift, off 2 days, work 2 days night shift and off 3 days)


JOB DESCRIPTION

Monitor systems and network services

Monitor the performance and capacity of various systems and 3rd party network services using a variety of tools.
When an issue is identified, NOC Engineers work to determine the cause of the problem.


Troubleshoot issues

When a problem impact the network and system services, you will be required to troubleshoot the problem by following the standard operating procedures.


Track all issues

While responding to incidents, you must carefully track and document all issues and resolutions in detail.


Report incidents

When problems are too large or complex for quick troubleshooting, you must escalate the issue to management, other IT resources or 3rd party vendors for assistance in reaching a resolution.
Assist to maintain ongoing communication within the team and externally, to keep all stakeholders aware of relevant, known issues and the steps being taken.


Requirement:

Diploma in IT
Able to work 12 hrs rotating shift
Good to have experience / knowledge in Linux, Windows Server, DNS, Network etc
Good to have exposure / knowledge in cloud like Azure, AWS or Alibaba cloud


Interested candidates, please submit a detailed resume to Anson Koh at [Click Here to Email Your Resume] to apply.
>"We regret to inform that only shortlisted candidates will be notified"

Email Address: [Click Here to Email Your Resume]

Koh Kar Fu (Xu Jia Fu) | CEI: R1655013
>ScienTec Consulting Pte Ltd (ScienTec Personnel) | EA 11C5781
Skills Microsoft provides opportunities to empower you to create things that help others and change the world. Come as you are, do what you love.

Microsoft Aspire Experience is an onboarding experience, designed to equip, develop and empower those who join Microsoft after graduating from undergraduate school, MBA programs, or special job placement programs. As a company, we look to these bright talented individuals to shape the future of our Read more
company, to spark the next waves of disruptive innovations, and most importantly, to help discover new ways to accomplish our mission. For this reason, our mission is to empower our university hires to achieve more.

Listed below are examples of what you could be doing – bear in mind you will be assessed for all available roles, and assigned to the position we believe is the best fit for you based on your background, career expectations, performance at interview stage and available roles at the time of hiring.

Applications are reviewed on a rolling basis, the university recruiting team will be in contact with you should you be deemed suitable.

Responsibilities

Types of Jobs for Graduates

About the Customer Facing Technology Roles

Taking on a customer facing technical role, you'll get to grips with the world's most advanced technologies, see new products come to market and introduce cutting-edge technology solutions to our customers. We have some of the world's biggest companies as clients. If you like the idea of developing technical solutions to help them overcome their business problems, this is the role for you.

Example roles include but are not limited to; Technical Account Manager, Technology Solutions Professional and Partner Technology Strategist, Customer Success Manager.

Technical Account Manager (TAM)

The TAM is the primary front-line customer facing support role within the Microsoft Services organization, and is responsible for the overall growth, quality, and satisfaction of the customer's support services relationship. You will provide value on the operation and optimization of their IT infrastructure through quality Microsoft's Service Delivery Management.This role offers an opportunity to be front and center with our customers supporting them in their digital transformation, while accelerating your career by driving business impact.

Specialist

The Solution Specialist role is focused on working with Microsoft's account teams to identify and drive opportunities in targeted workloads. As a Solution Sales Professional, you will work closely with Sellers and Partners to plan and execute account coverage and campaign strategies to unlock new sales opportunities. The role is adept at understanding the needs and process pains of customers to identify opportunities where Microsoft solutions can add long-term value.

Partner Technology Strategist

The Partner Technology Specialist (PTS) role is key to Microsoft's partner management strategy as part of the One Commercial Partner (OCP) Organization. Via the channel business development model Microsoft together with the partners works with clients to ensure their business needs are addressed through Microsoft products and services. The role of the Partner Technology Strategist is to secure partner's technical commitment, ensure ongoing enablement and support their business growth.

Customer Success Manager

The Customer Success Manager (CSM) role will enable our customers to realize business value from their investment and make our customers passionate advocates of Microsoft. As a CSM, you will help to create value for customers by ensuring they clearly define business outcomes and then build a "success plan" with the appropriately identified objectives, stakeholders, milestones, risks and metrics needed to achieve them.

Account Technology Strategist

The Account Technology Strategist (ATSs) are our enterprise customer's chief architects. Acting as a chief architect offers a high profile, customer-facing role that is the primary technical face and orchestration point for enterprise customers. Successful ATS' have a strong, proven IT background and demonstrated knowledge with a broad range of Microsoft solutions and technologies.

Partner Development Manager

As a Partner Development Manager (PDM), you will act as the daily face of our company to our partner channel. The PDM is accountable for driving performance of a managed portfolio of partners, by business priority, with a primary focus on Microsoft cloud services (O365, Azure and Dynamics 365) and complementary products. The goal is to drive partner recruitment, enablement and business growth based on the partners' strengths and priorities. The PDM represents Microsoft to our partners, communicates our strategy, sells our vision and brings partners along in the digital transformation journey.

About the Customer Engagement & Corporate Roles

Become the essential connection between our clients and the technologies that help them expand the size of their businesses and become more profitable. You collaborate, manage, and fuel the success of business groups. You are dedicated to creativity, communication, and strategy. We need world-class marketing professionals to drive our consumer and enterprise growth. We are looking for agile and innovative thinkers to keep us on the forefront of technology and on top of the continually evolving world of marketing.

Example roles include but are not limited to; Product Marketing Manager, Audience Marketing Manager, Marcomm Manager, Licensing Sales Specialist, Customer Program, Account Executive, Sales Excellence Manager, and Business Planning Manager.

Qualifications

Requirements:

Fresh university graduates from MBA, Masters (non-MBA), Bachelor's degree

For MBA: Have less than 7 years combined (full-time) professional work experience graduating between August 2019 to July 2020

For Masters (non-MBA), Bachelor's : Have less than 2 years combined (full-time) professional work experience graduating between August 2019 to July 2020

Passion for the technology and innovation

Seeks opportunities to learn new methods, procedures or techniques

Evaluates & builds solutions based on customer perspective

Good understanding of the relationship between technology and business

Excellent communication, negotiation and presentation skills

Takes responsibility and holds others accountable for actions, decisions, and goals

Thriving in a fast paced, ambiguous environment

Ability to influence, inspire and lead from any role

Microsoft is an equal opportunity employer. All qualified applicants will receive consideration for employment without regard to age, ancestry, color, family or medical care leave, gender identity or expression, genetic information, marital status, medical condition, national origin, physical or mental disability, political affiliation, protected veteran status, race, religion, sex (including pregnancy), sexual orientation, or any other characteristic protected by applicable laws, regulations and ordinances. We also consider qualified applicants regardless of criminal histories, consistent with legal requirements. If you need assistance and/or a reasonable accommodation due to a disability during the application or the recruiting process, please send a request via the Accommodation request form.

Benefits/perks listed below may vary depending on the nature of your employment with Microsoft and the country where you work.
Skills As Data, Analytics & AI Solution Architect, you will work with clients to identify, document, and translate their business strategy and requirements into solutions and services that help our clients achieve their business outcomes using AI & Analytics. Key to this role is that the individual will be an expert in selecting the optimal architecture and delivery approach that will service clients needs with a balance of costs, Read more
capability, and risks to achieve the business outcomes.

You will focus on providing Data & AI advisory and implementation insights and services to help clients realize meaningful business growth through digital transformation. Reporting into the Head of Studio you will work within the ASEAN studio to shape & sell the propositions that address client challenges in the areas of Data & AI.

Based on the market demand for Data and AI solutions this role is critical for Avanade to create new business opportunities and grow existing clients. This role includes developing client roadmaps, program building, incorporating intelligent processes into existing business process, and solution planning that drives our clients desired business outcomes.

The scope of solutions can include, diverse data (including IOT) and advanced analytics capabilities, such as data engineering, data modeling, machine learning, NLP, data interaction and visualization that are all powered by Microsoft Azure technologies.

The successful individual will be a long-term trusted advisor to our clients to establish programs and system integration projects targeting business outcomes on a repeatable basis.

Key Role Responsibilities:

Day-to-day you will:

Translate business requirements to technical solutions leveraging strong business acumen.

Analyze current business practice, processes, and procedures as well as identifying future business opportunities for leveraging Microsoft Azure Data & Analytics PaaS Services.

Develop overall solution plans and strategic vision for data and analytics solutions, providing a comprehensive roadmap for clients needs.

Provide high-level architectural expertise to sales, project and other analytics teams.

Perform key management and thought leadership role in the areas of advanced data techniques, including data modeling, data access, data integration, data visualization, text mining, data discovery, statistical methods, database design and implementation.

Define and achieve a strategic roadmap for the enterprise; including data modeling, implementation and data management for our enterprise data warehouse and advanced data analytics systems.

Identify risks, assumptions, and develop estimates end-to-end based on Solution Plans.

Build relationships with Solution Architects and collaborate on promoting solution architectural best practices across the company.

Provide solution oversight to delivery architects and teams

Key Role Skill & Capability Requirements:

Qualifications:

Proven client experience selecting architecture that services clients needs with the balance of costs, capability, and risk to meet clients business objectives.

Demonstrated experience of turning business use case and requirements to technical solutions.

Experience in business processing mapping of data and analytics solutions.

Strong understanding of the value proposition(s) associated with AI, Data, PaaS (Azure PaaS is a plus!), and DevOps.

Experience constructing program journeys.

Ability to conduct data profiling, cataloging, and mapping for technical design and construction of technical data flows.

The ability to apply methods to solve business problems using one or more Azure Data and Analytics services in combination with building data pipelines, data streams, and system integration.

Experience successfully solutioning digital analytics programs and system integration projects across multiple work streams and geographically dispersed teams.

People management responsibilities both directly and indirectly with globally dispersed teams.

Passion for AI.

Ability to establish relationships with peers virtually.

Able to explain complex analytical methodologies and concepts in non-technical language.

Experience design and solutioning Modern Data Platforms and solutions incorporating AI and Advanced Analytics.

Exceptional written and verbal communication and presentation skills.

Experience partnering on analytics-related sales pursuits.

Knowledge of Lambda and Kappa architecture patterns.

Knowledge of Master Data Management (MDM) and Data Quality tools and processes.

Strong team collaboration and experience working with remote teams.

Knowledge of DevOps processes (including CI/CD) and Infrastructure as code fundamentals.

Experience of leading grater than 3Mn USD deal solutions

Preferred Certifications:

MCSA,MCSE

Preferred Education Background:

You likely possess a Bachelors and/or Masters in a field such as Computer Science, Management Information Systems, Statistics, or Mathematics. An equivalent combination of education and experience will also suffice.

Preferred Years of Work Experience:

You likely have about 8-10+ years of applied experience solutioning programs and system integration projects that include Modern Data Platform and Advanced Analytics, preferably in a business consulting (technology focus) environment or a combination of experience and relevant education.

Preferred Years of Management Experience:

3-5+ years - good to have

Scope of Work:

Nature of Work: Directs collective work efforts to accomplish strategic goals for given portfolio of projects, programs, and/or clients.

Scope of Work: Translates high-level strategy into more localized strategy and operational objectives.

Complexity: Highly complex problems, often requiring analysis of near-intangible factors, creative solutioning and significant networking to succeed.

Discretion: Authority to establish standards and shift the overall direction of projects and programs in response to the functional strategy.

Organizational Impact: Work efforts are typically strategic in nature, and may have a lasting, long-term impact on Avanade and/or client operations and strategic direction. If client-facing, the focus would be on driving client-relationship and sales outcomes.

Supervision Received: Operates with extreme latitude in determining focus and approach to work objectives.

Supervision Provided: Mentors and manages work efforts of more junior colleagues and team members as required by various workstreams; may formally supervise work of project teams. If managing team(s) of more junior employees full-time, then refer to the People & Business Leadership leveling criteria. Often serves as Career Advisor.

Knowledge Applied: Applies expert knowledge of a learned occupation/discipline and demonstrable, broad knowledge of business operations and organizational strategy.

Accountabilities & Metrics:

Chargeability target

Sales target

Revenue target

Personal goals
Skills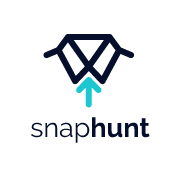 The Offer

Join a high growth startup that is expanding across South East Asia
Great work culture


The Employer
Snaphunt is an AI enabled hiring platform that leverages technology to source, screen, and shortlist talent with a skills and culture fit for our clients open roles.
We are fundamentally changing the way middle- senior level white collar professionals find jobs and companies hire their specialist talent and are making hiring more convenient, transparent, Read more
accurate and affordable. We have recently gone live in Singapore and are backed by top notch venture capitalists.

The Job
You will be responsible for :

Running machine learning experiments
Validating the model predictions to ensure the accuracy.
Writing well-designed, testable and efficient code.
Providing code documentation and other inputs to technical documents.
Supporting continuous improvement by investigating alternatives and new technologies and presenting these for architectural review.
Evaluating user feedback and Troubleshooting and debugging to optimise performance.


The Profile

We are looking for a Solid Machine Learning Engineer who will act as a strong backbone to the team.
You have strong experience as a full stack engineer with a strong focus on backend development and possess strong knowledge of Machine Learning along with Node.js and MongoDB.
Prior experience working in a high growth startup will be a strong plus
You ideally have solid expertise in knowledge of Cloud Databases (eg. AWS, Azure), MySQL and NOSQL Databases (eg. MongoDB, Cassandra, Elasticsearch) databases.
You possess strong analytical skills and are comfortable dealing with numerical data.
You have a high quality and detail orientation and are a strong team player.
You are highly goal driven and work well in fast paced environments.

Ref No: 60039500
Skills As a CRM Technical Delivery Manager, you will work with the Project Director, leading the technical team to deliver a complex program of work at one of Singapores most well-known financial services institutions.

You will be responsible for ensuring the successful delivery of this pioneering Dynamics 365 Sales and Services program worth around 11m USD, currently forecast to last 24 months, flexing to a distributed team size of around Read more
80 resources. The success of the delivery will be measured by schedule, budget, customer satisfaction and deliverable quality performance measures.

During the project life-cycle, you will communicate status with regular frequency, manage risks and issues and monitor financial performance according to in place agreements made between Avanade and the customer. You will have substantial experience delivering CRM projects, working on large-scale, complex implementations. You will be responsible for working with clients and leading Avanade delivery teams in planning, designing, building, testing, and maintaining CRM solutions.

Key Role Responsibilities

Day-to-day you will:

Work with the Project Director to manage issues and risks associated with the project, including balancing scope, schedule, budget, quality, and risks, and will manage aspects through formal change management mechanisms

Develop, implement, and maintain a detailed project work plan, including appropriate controls, governance structures and monitoring to ensure on-time, on-budget, and quality outcomes

Lead and review your team's work across all phases of Avanade projects (e.g. Plan, Analyze, Design, Build and Test)

Direct efforts to defining technical, operational, and user requirements

Liaise effectively between customers, IT staff, and business partners to ensure high quality and timely resolution of customer issues

Ensure project quality meets standards through KPI identification and testing plan

Own partnership with cross-functional technology and design teams to ensure consistent, beneficial client interaction, and solution delivery

Ensure off-shore resources are utilized and leveraged appropriately

Ensure accurate development and traceability of requirements during project lifecycle

Manage client expectations, updates and buy-in, including representing Avanade at governance meetings

Manage and develop customer relationships and perceptions to achieve mutual goals - Manage Avanade and subcontractor staff assigned to the project.

Key Role Skill & Capability Requirements

You are likely a great project manager with significant CRM experience. You understand what it takes to deliver a large CRM project and, more importantly, you know how to connect with clients and lead a team to reach its goals. You are organized, energetic, and as comfortable in front of a board room as in front of a white board with your development team.

Technical skills and knowledge

Experience in customer expectations management in challenging client environments

Demonstrated ability to think and work systematically and logically

Good understanding of contract terms and interpretation

Demonstrated understanding of key Project/Program Management disciplines (estimating, work planning, contract management, scope management, user acceptance, etc.)

Demonstrated experience employing project management methods, tools, techniques

Working knowledge of Microsoft platform technologies

In-depth knowledge of Microsoft Project, Azure DevOps and Dynamics 365 Customer Engagement

Other skills and knowledge

Familiarity working with global financial services institutions strongly preferred

Clear and concise oral and written communication - excellent communication and negotiation skills are critical for this demanding customer

Results oriented / self-directed ability to drive change in unstructured environment

Outstanding client interface and presentation skills

Time management skills

Customer oriented attitude and good interpersonal skills

Good people management skills, including ability to lead a team and mentor individuals in a high-pressure environment

Preferred Certifications

Project Management Institute (PMI) PMP or PgM certification preferred, but not required

DMA Manager or Advanced DMA completion

Preferred Years of Work Experience

You likely have about 6+ years of increasingly diverse and/or complex relevant experience.
Skills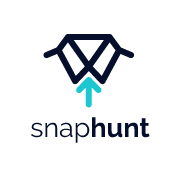 The Offer

Great experience and exposure opportunity as you take on multiple projects
Work collaboratively across teams and provide subject matter expertise

The Employer
Our client is a leading game development studio in Asia Pacific with a presence in Singapore more than a decade. The Singapore office has a multicultural team with over 30 different nationalities and is rapidly expanding as a result of the company's continued success in creating memorable gameplay Read more
experiences.
The Job
In this role, you will work with your team to invent, design, and build systems that are stable and performant. You will also provide insights to different teams in how their work interacts and affects one another to form a system.
You will be responsible for:

Solving complex problems by applying appropriate technologies and best practices.
Considering the legacy of the systems you produce, how they will scale, and limit the use of short-term workarounds.
Making appropriate trade-offs, re-using where possible, and being judicious about introducing dependencies.
Identifying patterns that affect the performance, reliability, or availability of a product or service and fix them.
Improving continuous integration and delivery systems and working on project ideas with customers, stakeholders, and peers.
Taking on projects and making enhancements to improve systems and processes.
Resolving the root cause of complex problems, enhancing existing systems.
Reading, writing, and debugging code in order to understand, implement, and operate a complete system.
Training new teammates on the construction, operation and security of the systems.

The Profile

You have a Bachelor's degree in Computer Science or at least 4 years' equivalent experience
You have at least 3 years' experience in Systems and Network Administration, DevOps or Site Reliability Engineering.
You have experience with Scala, Java, Ruby, C++, or GoLang and Agile.
You also have experience in automation, testing or monitoring framework development.
You have working knowledge on open-source technologies.
You have experience in configuration management systems such as Ansible, Chef, or Puppet.
You are also experienced in monitoring tools such as Sensu, Zabbix, or Prometheus and Cloud infrastructures such as OpenStack, AWS, Google, or Azure.
You have excellent communication skills to coordinate with both technical and non-technical peers.
You have experience in maintaining distributed systems and web services.
Expertise with SQL and NoSQL databases such as MySQL, MongoDB, or Redis is a must.
You have in-depth knowledge of RESTful API design and implementation.
You have experience with Container technology such as Kubernetes, or Docker with the ability to develop high-performance and fault-tolerant systems.
Experience with engineering best practices such as CI/CD and an understanding of design for scalability, performance and reliability is a significant plus.

Ref : 47350511
Skills