Sign in or register for a JobTech account.
Jobs that require

microsoft office (excel)

skill

Key Responsibilities
Work very closely with business units/industrial build team on solutioning and gathering business requirements for cost allocation program
Drive the cost data requirements gathering with stakeholders
Manage overall financials (cost categorisation, cost pools)
Support project management including issues tracking
Review and analyse cost allocation results across business units and products by countries
Validate prototype results to ensure business requirements are met
Participate in industrial build testing and provide on-going support to the technology teams as required
Actively contribute to the program, identify opportunities and propose recommendations / solutions
Key Deliverables
Support the design, prototype and industrial build of a new cost allocation methodology that would deliver the required granularity and transparency of costs for the Group.

Excel-based analysis
Communications materials (eg powerpoint slides) for stakeholder discussions
Requirements
Functional / technical competencies

Knowledge of banking products and financials
Proficiency in Excel and Powerpoint
Problem solving and analytics
Work structure and management
Communication
Thought Leadership
Drive
Teamwork
Skills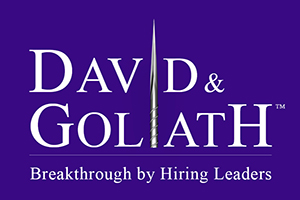 Are you exceptional Technical Business Analyst with exposure in Banking related enterprise software?
If so, this could be the career opportunity for you !!
Senior IT Business Analyst (Investment Services) - perm in Banking
Work closely with business users and IT vendors to implement and support application solutions to Investment Services Private Markets & Finance.
Work with various IT business application teams, to develop, implement and maintain business application systems using cutting edge techniques and technologies.
Conduct detailed requirements analysis, system design and effectively implement technical solutions to meet users' change requests/enhancements..
Identify and manage issues and change requests and escalate to the application manager for matters relating scope, resources, schedule, and costs.
Work with cross functional teams to deliver innovative data driven solutions and automations to improve service delivery for application operations and enhancements.
Analyze, tackle and resolve production incidents and systems enhancements change requests for business applications.
Analyze systems operations data (SLAs, customer satisfaction, delivery quality, team efficiency & etc) to identify actionable trends for continual improvements.
In return for this excellent career opportunity, we ask that you have the following:
Bachelor's Degree in Computer Science or equivalent in a reputable top 50 Institute
Relevant experience in business application systems / software development in a banking environment.
Knowledge and experience in agile techniques like Scrum and Kanban, exposures to DevOps
Equipped with good appreciation of systems development lifecycle, systems design and systems architecture.
Possess good technical skills and competency in any of the standard technology platforms Java, J2EE, .NET, C#, SQL server, Oracle, Python, R and desktop programming (Excel VBA).
Good team player who is keen to learn, independent, and with strong analytical, problem solving, communication and interpersonal skills.
Disclaimer: Candidates who are shortlisted will go through Video Interview and Face to Face interviews.
If this speaks to you and you are ready for a new challenge, please send your Resume in MS word format to bennie.yeo(a)davidgoliath.net
Even if you are not interested, you can still park your CV with us for other Banking IT positions or forward this Advertisement to your counterparts with the relevant Banking IT experiences I am looking for.
We Seek to:
Understand your personal circumstances, needs and ideals
Present your credentials to our clients only with your permission
Strategize and consult with you
Your application will be kept with the strictest of confidence.
EA License Number: 18S9167
Registration ID: R1114115
Skills

Opportunity to join us as an Administrator!

Your new company

Hays is the leading global specialist recruitment group and we've been in business for over 50 years. Our consultants work with job seekers and employers to place the right people in the right jobs; we invest heavily in equipping our staff with the tools and skills to perform to the highest standards while developing their careers with world class training. Read more
Our front and back offices are professionally administered by dedicated teams of support staff in IT, legal, finance, HR and marketing. We want the very best people to join our business. People with their own unique mix of skills and experience that they want to develop.

Your new role

We are seeking a bright, hardworking Administrator to join our established team. Responsibilities will include uploading CV's, inputting and updating all client and candidate details on our internal database, create new jobs and input job specification and assist consultants with data integrity/cleansing.

What you'll need to succeed

In order to excel in this position, you would come with the right attitude and willingness to learn. Attention to detail and hardworking would also be key traits to ensure you are successful in this position.

What you need to do now

If you're interested in this role, click 'apply now' to forward an up-to-date copy of your CV, or call us now. #1157781
Skills
Responsibilities:

Ensure timely preparation and accuracy of clients' monthly, daily and ad-hoc reports.
Observe trends and provide analysis to drive actionable insights and provide feedback to align programs and initiatives.
Perform user acceptance testing and process reviews for new reporting systems (if needed) and other upstream system changes and initiatives, including documenting standard operating procedures throughout the project period and ensure that these reports are accurate, timely, and comply with client's Read more
and our business's requirements.
Prepares and analyze centre-wide reports such as but not limited to productivity levels.
Work closely with company's Data Analyst to translate findings into dynamic predictive models to identify areas of opportunities and optimization for our clients.
Handle other ad-hoc assignments as and when necessary.

Academic/Qualification requirements:

At least a Diploma-holder with 3 to 5 years of experience working in a reporting environment, with proven ability to deliver high quality & accurate reports within demanding timescales
Strong, practical and numerical skills with advanced Excel skills (including Macro)
Strong communication skills (both written and verbal) – ability to clearly communicate complex quantitative analysis into actionable insights
Detail-oriented and have a passion for problem-solving
Self-driven and good team player
Knowledge of data tools
Experience in Tableau, Python or equivalent software is an added advantage
Experience Contact Centre/ BPO environment is an added advantage
Skills Market Risk Analyst for Foreign Bank Required

Job Scope

Generating of market risk related reports
Responsible for updating the market data into the risk systems used for valuation and management reporting
Updating of static and master file data in the systems
Updating of risk parameters
Perform and maintaining the risk classification of bank's products
Conduct internal ratings & MAS grading
Monitoring and ensuring new products comply with Regulatory developments
Conduct periodical financial analysis of existing customers, and Read more
update the customers' profile and so on based on the latest financial results of the customers.
Participate in any adhoc projects

Job Requirements

Min Diploma or Degree in Banking & Finance/ Business / Economics or related discipline
2 to 4 years of risk analyst / product control experience in banks or financial institutions preferred
Good working knowledge of financial derivatives, statistics, stochastic processes, probability and measure theory, stochastic calculus, financial product modeling and numerical method
Good programming knowledge, conversant with Microsoft Excel / Access (VBA) would be an added advantage

Interested applicants please email us your résumé in MS WORD FORMAT, including details of work experience, qualifications, present and expected salaries, contact telephone numbers to:

Attention: Amir Hamzah Bin Jamalul Ashik (R1984348)
[Click Here to Email Your Resume]

Please indicate the position applying.
Skills
Responsibilities:

Create scheduling matrix that ensure achievement of clients' service level agreement through projections and historical data.
Prepare and manage roster and changes to scheduling to ensure adequately daily resource coverage.
Conduct real-time monitoring of service levels and make necessary operational decisions on the go.
Monitor and analyses key performance indicators and trends to reforecast, reschedule, and adjust staffing levels.
Reconciles attendance daily with employee attendance against schedule and meal breaks, short breaks Read more
in terms of time in/out reporting.
Any other duties and responsibilities that may be assigned to you by the management from time to time.

Academic/Qualification requirements:

At least a Diploma with 3 - 5 years of working experience in a contact centre in the areas of workforce or mid-level operations management.
Excellent oral and written communication skills
Passion for learning and creative problem solving
Strong computer applications skills especially MS Excel
Analytical, efficient and thorough
Skills 2 year Contract
Depot (Need to travel to Changi if needed)
Office Hours, Mon - Fri
$3500 + VB


Responsibilities:

Manage local and overseas properties
Manage contracts / agreements to ensure timely renewal
Verify payments / refund / amendment / cancellation charges
Prepare approval / expenditure for new requirement / repair works / replenishment of stores
Supervise, manage and motivate resort staff and sub-contractors
Monitor defective items & replenishment of store items to ensure timely repair / replacement Read more
/ purchase
Oversee resorts booking, allocations and survey results
Prepare income / expenses / annual budget.
Ensuring all KPIs are met
Handle general / audit enquires and preparation of reports
Any other duties as required


Period:

2 Years Contract (renewable)


Location:

Depot (Need to travel to Changi if needed)


Working Hours:

Office Hours, Mon – Fri


Salary:

$3500 + VB


Requirements:

Degree Holder with any discipline
IT savvy and proficient with Microsoft Office (especially essential for excel with various formulas and charts etc)
Customer-oriented with good interpersonal and communication skill (oral and written)
Have a pleasant & positive working attitude
Pro-active, Self-motivated team player with the ability to work independently in a dynamic environment
Meticulous and attentive to details
Ability to work under pressure to meet deadlines


Interested applicants, kindly email your detailed resume (MS Word format is preferred):

[Click Here to Email Your Resume] (Reg No: R1107386)

Please ensure that applications sent through email are no bigger than 1Mb.

We thank all applicants for your interest but regret to inform that only shortlisted candidates would be notified.

Success Human Resource Centre Pte Ltd (EA License Number: 97C4832)
1 Sophia Road, Peace Centre,
#06-23/29 Singapore 228149
T: 6337 3183 | F: 6337 0329 | W: www.successhrc.com.sg
Skills
Responsbilities:

You will be an integral member of the department to perform administrative and office support activities.
Duties may include fielding telephone calls, answering enquiries or arranging In-house Events, Labels, coordinating logistics, filing, data entry and prepare statistics for reporting.

Requirements

GCE N,O,A level, Nitec, Diploma in any field
Candidates with no experience can apply as training will be provided
Candidates with admin experience in F&B will have an added advantage
Knowledge of Microsoft Office Read more
applications, such as Word and Excel


Please submit your updated resume in MS format to [Click Here to Email Your Resume]
>Our dedicated and approachable MCI consultants will get back to you soon for a confidential discussion.
By submitting your personal data and/or resume, you give consent to collection, use and disclosure of your personal data and/ or resume by the company (or its agent) for the purpose of the processing and administration by company relating to this job application.

Please include the following information in your resume:
>• Education background
>• Work experiences in point forms
>• Reason (s) for leaving
>• Current and expected salary
>• Date of availability / Notice period
>**We regret to inform that only shortlisted candidates would be notified. **
>We wish you all the best in your career search.
>Richard Lam Weng Wah
>Registration Number: R1217553
>EA Licence No: 06C2859
Company Overview
Our Company
MCI Investment Holding Pte Ltd is a human-centric and performance committed entity with an enterprising spirit, placing you as our main priority. Our group of companies provide support to people and organizations in realizing their true potential. We're not just here to help, we're here to make companies interesting.

Our Vision
To be the most advanced integrated outsourci...
Learn More
>
View All Jobs
Skills Preparation of financial statements in accordance with SFRS
Preparation and filing of GST reports
Preparation of tax computations for individuals and corporate clients.
Maintaining book-keeping assignments
Developing and maintaining communications with the clients
Motivated and have the drive to learn
Team player
Familiarity with Microsoft Word and Excel
Experienced / In-experienced welcomed.
Undergraduates / Diploma holders / Fresh degree holders / SQP / ACCA / CPA Australia candidates are all welcomed to apply.
Opportunity to grow professionally.
Remuneration will Read more
be based on experience
Training provided
Skills Responsibilities:

Responsible in maintaining productivity database (i.e. Power Steering).
Conduct Monthly Internal Audit on 5S.
Data transfer duties, analyzing and improving manufacturing (and support) processes.
Execute duties for continuous improvement projects through tools such as Six Sigma, 5S, LEAN, value stream mapping, cell layout, etc.
Initiate, formulate, and prepare proposals directed toward cost reductions or avoidance.
Monitor and document all aspects of spending (capital and expenses) relating to projects, processes, repairs and improvements implemented.
Perform Read more
any duties assigned in accordance with required safety regulations and quality standards.

Requirements:

Diploma or Degree in Engineering or equivalent
Communication Skills
Technical Competency
Work Ethic
Flexibility
Determination and Persistence
Problem-Solving Skills
Microsoft Office competent (Intermediate Level in Excel)
Minimum Certified Yellow Belt in Lean Six Sigma or equivalent, Green Belt preferred
Working knowledge of Analytical Software an advantage, e.g. Minitab

Other Information:

US MNC
Attractive Remuneration Package ( Basic + AWS + VB)!!
Career Advancement Opportunity!!
Monday to Friday (7.30am to 4.30pm)
Location: Loyang / Changi

Interested candidates please send an updated CV in Ms Word format to [Click Here to Email Your Resume] or call Wui Hui Ni (Reg no: R1983890) @ 6326 0116 for a confidential discussion.
*********FOR IMMEDIATE CONSIDERATION*********
>Please indicate the below information in your resume:
>• Current & Expected salary
>• Reason(s) for leaving (for all full-time job)
>• Notice Period / Availability to commence work
Skills