Sign in or register for a JobTech account.
Jobs that require

microsoft office suite

skill Job responsibilities:
Perform data entry related to AP/AR/GL
Reconcile the bank statement
Assist in year-end closing and reporting
Perform sorting, filing and archival of financial records and documents.
Assist in corporate secretarial duties including preparation of company incorporate document and directors'/shareholders' resolutions for on-going corporate secretarial matters for clients, maintenance of statutory records and registers.
To provide Admin support e.g Stationery ordering, Distilled water ordering, Mails collecting and distributing etc
Other ad-hoc duties as assigned
Job Requirements:
GCE "O"/Diploma in Accounting/LCCI
1 to 2 years of hands-on accounting experience
Proficient in MS office especially in Excel and MYOB accounting software
Responsible with positive attitude, be willing to learn and able to meet deadline
5 days work week (Mon to Fri); Positive and work life balance environment, Medical & dental insurance benefit.
Interested candidate, kindly forward your detailed resume by indicating your last drawn, expected salary and notice period.
Applicants require work pass need not apply. Only shortlisted candidate will be notified.
Website URL: www.baohegroup.com
Job Types: Full-time, Permanent
Salary: $1,800.00 to $2,500.00 /month
Skills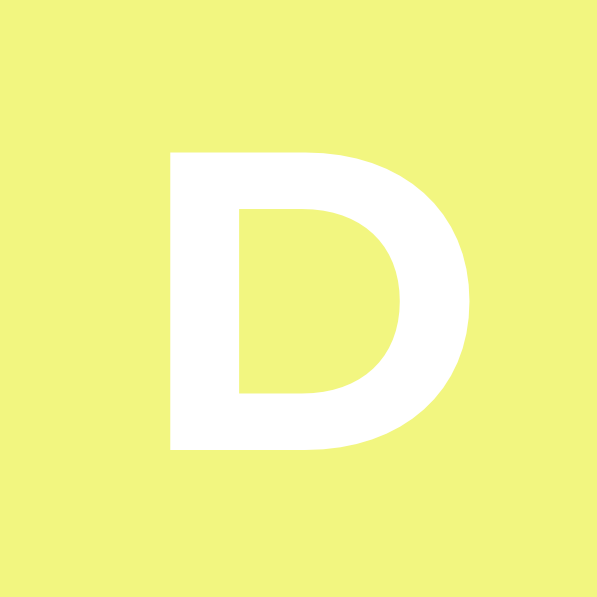 Admin Clerk Requirement :

- Well versed of Microsoft Office (Word, Excell, PowerPoint)

- Hard-working, good organization, scheduling & time management skills

- Excellent communication skills

- Experience in book-keeping

- Location : Lower Delta Road

Interested candidates, please call 6738 1133 / 8133 3030.

Job Type: Full-time

Salary: $1,200.00 to $1,800.00 /month
Skills OVERALL JOB PURPOSE

Administrative roles that require close supervision and instruction to bring about outputs:

Providing completed tasks and inputs into functional processes, projects and systems

Building effective working relationships within the Business Unit and functional area

Developing fundamental functional skills

Understanding ERM's functional processes and systems

CORE EXPECTATIONS & RESPONSIBILITIES

Personal Leadership

Use general technical or subject matter knowledge to contribute to deliverables

Build professional knowledge by keeping up to date with specialist area trends and Read more
best practice

Follow prevailing authorization processes, policies and practices for all aspects role (e.g. Health and Safety, expenses, expenditure, travel, etc.)

Maintain organized and effective personal filing, scheduling and planning systems

Build working knowledge of ERM vision and strategy

Work effectively within the team

Deliver tasks on time and within budget (where budgets apply) to a high level of quality

People Leadership and Development

Communicate clearly with peers, colleagues, internal clients, sub-contractors, agency staff etc as applicable, to understand work requirements

Build successful and effective working relationships with immediate colleagues and within the functional area / business unit to ensure successful delivery of work and strengthen knowledge / resource base

Participate in own career development, including contributing to appraisals, development plans, and balanced score cards

Follow safe working practices, including submitting ECS entries

Client Relationships and Business Opportunities

Build awareness and understanding of functional; area, processes and initiatives

Escalate work related problems or queries as appropriate to ensure timely and swift resolutions

Respond to team or internal client queries in an accurate, effective and timely manner

Business Results and Performance Culture Responsibilities

Use general technical or subject matter knowledge to contribute to the functional team

Prepare initial draft work outputs in relation to area of expertise and or specific assignment

Carry out appropriate administration / coordination of tasks to support the function for example (but not limited to) dealing with first line enquiries, data entry, compilation, filing and archiving of documentation and updating of relevant internal systems

Keep sound records and filing system for reference and verification

Follow up on commitments made in a timely, accurate and complete basis

Undertake any other duties that may be required from time to time

Functional Specific

Front Desk

Manage the front desk area to ensure effective receiving and relaying calls promptly, taking messages and/or forwarding callers to other appropriate personnel and mail communications both internally and externally to maintain professional image

Meet and greet visitors in a warm, welcoming and professional manner at all times. As when required, guide visitors to sign in/out of office log book and issue/collect visitor passes. Brief visitors on Emergency exits.

To assist staff & visitors for assistance or information if required.

Daily staff movements update in and out of the organization for ease of front desk role and emergency situation. Maintain the office contact list – updating and circulating when amendments are made.

Manage outgoing/incoming mail along with local and international couriers

Manage the booking of meetings rooms and catering requirements

Maintain tidiness of the front desk area.

Championing office cleanliness; including paper waste, common areas, utility rooms, spare desks, pantry, keeping on top of cleaning contractors to ensure they are providing a high level of service

Liaise with building management on any building issues – and relaying to the office if/as required

Schedules and coordinate appointments, meetings and events (both internal and external) as necessary

Administration

Overall administrative support.

Manage the purchasing of all office supplies, furniture, equipment & printing

Design and implement office policies – ensuring cleanliness and hygiene standards are maintained

Support in flight, hotel bookings, & travelling visa applications when required.

Assist Partners to complete the paperwork of their expense claims.

PPE inventory management including recording, tracking etc.

Organising internal events/ trainings.

Assist in liaising with the sub-contractors and office building management for office maintenance.

GMS Timesheet – as a backup administrator for the groups.

Backup or support any company administration matters when in need or upon request by Consultants/Partners.

Logistics support for meetings, conference, calls & events, including but not limited to tracking of participants' attendance, booking of rooms, TV conference connection, projector and printing of materials.

Undertake other admin task whenever is required.

IT Coordination

Assist in setting up related IT equipment at work desk for new hires

Support in creating new proposal/project folders in shared drive

Maintaining IT equipment lifecycle records and manage non-working condition of IT equipment arrangements for recycle

Ensuring all IT equipment and accessories are sufficient for replacements if required

Maintaining the IT office equipment to its working condition at all times.

Computer set up for new hires including reimaging the computers, system log on set up and e-mail ID set up.

IT purchases and disposal of unused/ obsolete IT equipment.

Order mobile phones and liaising with the vendor for repair if required. Maintaining the mobile phones contract.

Finance

Support finance department in scanning invoices weekly

Support sending invoices to clients via local mail/overseas courier

Ad-hoc support for cheque deposits and verification of documents at the bank

Support Consulting staff comply with Finance process and filing

Other Office Support

Client Feedback Follow-up:

to monitor and follow-up on CFF sent and update the record accordingly by end of 3rd week of every month.

Archiving of Projects/Proposals files and maintaining the archiving log is up to date as well as sending them to archiving warehouse.

Assist Consultants with minor formatting if required.

Assist new hires orientation of office premise

Assist recruitment team in coordinating candidates interview schedules

Assist in notarised documents at the Notary Public office

Please refer to individual KPI and or Balanced Scorecard for details on specific task and activities. The above is a general description of duties likely to be performed; this description does not form part of the contract of employment.

Education/Training/Qualifications

Diploma/Degree holder

Minimum of 2-5 years of experience in Office Administrative in an international working environment

Knowledge and experience working with PowerPoint, Excel, Word, SharePoint, Adobe Professional, Outlook, Social Media Management, Database Management and other Microsoft Applications

Flexibility to work with multiple personalities and with all levels of management within an organization

Resourceful with proven ability to multi-task and prioritise workload to meet deadlines

Confident, pro-active and meticulous

Strong interpersonal and communication skills

Possess a positive attitude, pleasant and approachable

BEHAVIOUR EXPECTATIONS

Personal Leadership

Passionate about developing own technical expertise and apply to business needs

Has high personal performance aspirations

Takes ownership of personal development

Respects others and different contributions

People Leadership and Development

Health and safety:

You see it, you own it

Seeks and accepts constructive feedback; takes on board lessons learned

Actively seeks clarity on what is expected

Client Relationships and Business Opportunities

Listens accurately to understand internal client perspectives, needs and issues

Understands how technical output supports internal client's commercial objectives

Personally well organized, flexible when required to meet internal client demands

Business Results and Performance Culture Responsibilities

Consistently ensures delivery of quality work

Contributes effectively to team results through responsive and flexible behaviour

Understands and applies ERM's code of ethics; operates with honesty, professionalism and integrity

Manages time effectively and utilizes self well
Skills Roles & Responsibilities

Job Description:

Responsible for performing general administrative support tasks which include

general filing

record maintenance

compiling data for report

scheduling appointments and meetings etc.

Requirements:

Minimum Qualification:

GCE 'O' Level

Proficient in Microsoft Office

Working hours:

9am - 6pm (Mondays - Fridays)
Skills Roles & Responsibilities

AAM Advisory (AAM) is an award winning Financial Advisory firm in Singapore with over 5,000 clients and more than SGD 1 billion of assets under advisement (AUA). Located in the heart of the Central Business District at Capitagreen, AAM has a team of experienced Financial Adviser Representatives (FARs), all of whom are authorized by the Monetary Authority of Singapore (MAS).

AAM Advisory is part of Quilter plc, Read more
a UK FTSE listed company and leader in cross-border wealth management.

Main purpose of role

As a personal assistant (PA) you will work closely with senior managerial or sales staff to provide administrative support, usually on a one-to-one basis. You will help a manager to make the best use of their time by dealing with secretarial and administrative tasks.

Key Responsibilities and Scope of role

Responsibilities

As a PA, you will often act as the Financial Planners first point of contact with people from both inside and outside the organization. Tasks are likely to include:

Devising and maintaining office systems, including data management and filing;

Screening phone calls, enquiries and requests, and handling them when appropriate;

Meeting and greeting visitors at all levels of seniority;

Organizing and maintaining diaries and making appointments;

Dealing with incoming email, faxes and post, often corresponding on behalf of the manager;

Carrying out background research and presenting findings;

Producing documents, briefing papers, reports and presentations;

Organizing and attending meetings and ensuring the manager is well prepared for meetings;

Liaising with clients, suppliers and other staff.

In addition to supporting managers, their team and departments, many PAs also have their own personal workload and responsibilities. The scope of the PA's role can be extensive and additional duties may include:

Carrying out specific projects and research;

Responsibility for accounts and budgets;

Taking on some of the manager's responsibilities and working more closely with management;

Deputizing for the manager, making decisions and delegating work to others in the manager's absence;

Being involved in decision-making processes.

Client Service for Assigned Advisers:

Valuations

Preparation of reports for review meetings

Manage the proposal process and any correspondence with client or prospect

Sales Support for Assigned Adviser:

Quotation and Reports

Assistance with presentations and organizing of events/seminars

Welcoming prospects and clients

Attending events/seminars

Key Skills

Exceptional written and oral communication skills;

Excellent word processing and IT skills, including knowledge of a range of software packages;

The ability to work under pressure and to tight deadlines;

Good organizational and time management skills;

The ability to research, digest, analyses and present material clearly and concisely;

Excellent interpersonal skills;

The ability to work on your own initiative;

Honesty and reliability;

Attention to detail;

Flexibility and adaptability to juggle a range of different tasks and to work extra hours to meet deadlines;

Discretion and an understanding of confidentiality issues

Qualifications required

Microsoft Office

Secretarial qualification advantageous

Experience required

Minimum of 2 years required

Benefits

20 days holiday per year + Public Holidays

Private Health Insurance

Annual Pay review

Annual Bonus Scheme

Working Hours

Monday to Friday

9am – 6pm
Skills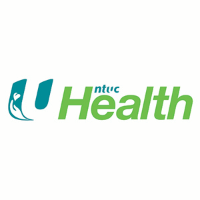 As an Administrative Assistant, you will provide administrative support to the Operations Team in areas such as processing invoices, collating reports, etc. Perform all administrative duties assigned by Operations DepartmentVendor managementMonitor schedule of contracts (preventive maintenance and license) and activate the renewal process when due.Verify invoices for issue of paymentsAssist in inventory managementMaintain the storage and dispensing system for goods and assetsSupervise the proper inventory management of centre Read more
supplies and consumables and ensure that adequate stocks are available to meet the operational requirements.Oversee record, storage and issue of sponsored itemsSupport inventory module in the SAP systemAssist in security roleMan the Fire Command CentreEnsure that the key facilities are functional and trigger external maintenance when neededCollate reportsParticipate and support in work process improvement and collating SOPs Any other duties as assigned by the Senior Manager/ Manager/ Executive and/ or Centre DirectorOperation representative for GENH Recreation ClubCompany Emergency Response Team (CERT) member Technical / Professional: § Minimum GCE 'O' level or Certificate in Business Administration (candidates with relevant experience will be considered favorably) § Minimum 2 years' of experience in administrative support § Proficient in MS Office applications Experience in SAP will be added advantage General / soft skills: § Good communication skills (oral and written) § Pleasant disposition § Resourceful and self-motivated § Team player with good interpersonal and negotiating skills § Able to work independently and deliver under tight timeline ONLY SHORTLISTED CANDIDATE WILL BE NOTIFIED
Skills Skills Required

Email Writing, Administrative, Professional Correspondence, Familiar with Microsoft Office Suite, Fluent in English

Personality Type

Illustrates a Sense of Urgency, Responsible, Pro-active

Jobscope

Event Administrative Role, On-site Execution

Opportunities

Learn to run small scale events independently while also given the opportunity to be involved in large scale events. Graduating students may apply.

Do Note

As with all events, there will be OT on event days.

5 days work week

Learn more about us:

www.knoxx.com.sg

Job Types: Full-time, Part-time, Temporary, Read more
Skills Aspect employs a team of passionate individuals who are changing the face of customer engagement. Over our 40-year history we have empowered employees by creating an inspired community that values customer obsession, unlocked communications and relentless innovation. Our ability to think big has enabled us to continually evolve and lead the market, and to stay on the forefront with exciting technologies including cloud, mobile and artificial intelligence.

Job Description

GENERAL Read more
SCOPE & SUMMARY (Singapore based – remote worker with Regus access card)

Marketing Specialist: Reporting to the International Marketing Director (based in UK), the Senior Marketing Specialist ANZ & North Asia is responsible for the delivery and execution of marketing programs that drive sales effectiveness and pipeline growth for our existing customer base and for new business acquisition. The Specialist will have a successful marketing program background and demonstrated ability to lead and implement key tactics (email marketing, telemarketing, social media, webinars, conferences, trade shows, events, user groups, etc.). In addition to field marketing, the marketing specialist will also play a key role in the development, delivery and reporting of global marketing programs & will develop marketing strategies for new and existing products and services. They will research trends and technologies to ensure products meet customer needs. Creates marketing programs to popularize the products to customer audiences and support our customer first strategy. Works with sales to ensure that sales reps have necessary product collateral and advertising materials.

PRIMARY ROLE & RESPONSIBILITIES

* Deliver on regional marketing demand plans focused on new logo demand generation and installed base upsell/cross-sell activities

* Deliver programs on time and on budget to targeted results; continually monitor, analyze and tune campaigns to maximize ROI

* Develop an understanding of Aspect customer base and products to actively and creatively come up with suggestions for tools and lead generation activities

* Provide best practice guidance, and input into local sales and marketing activities such as, customer site seminars, user group events and nurturing activities

* Create, manage, and track marketing campaigns within Salesforce.com and the Pardot marketing automation system; adhere to all stated marketing operations processes

* Collaborate with the marketing operations team to report on programs through the marketing and sales pipeline

* Collaborate with the marketing creative services team to develop and deliver marketing support materials such as email invitations and landing pages to support programs and campaigns

*Lead marketing programs, campaigns, and projects as assigned

*Manage webinars, and trade shows or smaller events as needed

*Budget management

*PR and social media support

*Manage third party vendors

*Manage and coordination with local channel partners with marketing activities, ROI, support channel partner with MDF application, processing and reimbursement and next steps

* Other duties as assigned

Qualifications

SPECIALIZED KNOWLEDGE & SKILLS

* Ability to communicate complex information to people of all levels: peers, subordinates, sales and leadership.

* Strong customer service and teamwork skills. Professional demeanor to maintain and enhance relationships.

* Exercises judgement within defined policies.

* Works on problems of diverse scope where analysis of situation or data requires evaluation of identifiable factors.

* Exercises judgment within generally defined practices and policies in selecting methods and techniques for obtaining solutions. Develops and administers budgets, and performance requirements.

* Familiarity with email marketing best practices a plus

* Excellent communication, interpersonal skills and ability to manage by influence

* Ability to communicate and interface with senior management

* Ability to work under pressure and balance multiple priorities to meet timelines

* Strong team player

JOB REQUIREMENTS

* 5 + years of experience.

* Bachelors degree in marketing or communications preferred or equivalent experience.

* Proficiency in Mandarin (speaking) essential

* Ability to pass a background check may also be required.

* Physical requirements include sitting for long periods of time, lifting up to 75 lbs. on occasion.

* Strong project management skills required.

* High level of proficiency in Microsoft Office, webinar software, sales force automation and marketing automation software required.

* Position requires the ability to travel on occasion (up to 30% of the time), and the ability to meet tight deadlines.

*KM1-LI

Aspect is an equal opportunity/affirmative action employer with a strong commitment to diversity. In that spirit, we are particularly interested in receiving applications from a broad spectrum of people, including women, minorities, individuals with disabilities, veterans or any other legally protected group.
Skills Roles & Responsibilities

Finance & Accounting

Accounts payable

Vendor Management

Petty Cash handling

Day to day option job of Finance like dealing with Bank and Singapore govt bodies

Excel and MS office must

Co-ordination for offshore team in India on the vendor management part

Handling queries from the employees on payroll as well as Expense Reimbursement

Overall Finance SPOC responsibility

Salary package – as per company policy.

Requirements

Finance & Accounting

Accounts payable

Vendor Management

Petty Cash handling

Day to day option job of Read more
Finance like dealing with Bank and Singapore govt bodies

Excel and MS office must

Co-ordination for offshore team in India on the vendor management part

Handling queries from the employees on payroll as well as Expense Reimbursement

Overall Finance SPOC responsibility

Salary package – as per company policy.
Skills When it's time to reflect on the path you've travelled, you'll be glad you chose the right vehicle.

Marketing Intern

Code number:

PAP-P-1571391966-E

Entry level:

Internship

Location:

Singapore

Organization:

Porsche Asia Pacific

Tasks

Marketing Intern

Porsche Asia Pacific is offering a vacancy as Marketing Intern within its Marketing team.

Company Profile

Porsche Asia Pacific Pte Ltd commenced operations on October 1st, 2001 and was founded to give Porsche closer ties with Asia Pacific markets that are becoming increasingly important. Porsche Asia Pacific Read more
supports the operation of importers and dealers in 13 countries: Brunei, Cambodia, French Polynesia, Indonesia, Malaysia, Mongolia, New Caledonia, New Zealand, the Philippines, Singapore, Sri Lanka, Thailand and Vietnam.

Tasks

Coordinate marketing enquiries between Porsche Asia Pacific, Porsche AG and importers/dealers

Assist in planning and implementation of national car launches and events

Support in various Marketing related projects

Coordinate with PR, (social) media and event agencies

Assist in developing Marketing and PR campaigns

Sponsor cooperation and management

Support in internal and external reporting and analysis

Coordinate direct marketing mailings

Handle Porsche Press Database, updating and releasing of corporate press releases

Coordinate with support of local internet websites, contact database and advertisement systems maintenance

Weekly media monitoring (print media and online media)

Qualifications

Undergraduate in Business Administration, Economics with Marketing or any other relevant studies

Past internship experience preferred

Fluency in written and spoken English with excellent communication skills

Proficiency in Microsoft Office

Open-minded, organised, analytical and quality oriented, able to work independently and prioritise

Team oriented working attitude and intercultural understanding

Next opening:

January 2020

Duration:

6 months

Apply now at:

internship@porsche-ap.com
Skills