Sign in or register for a JobTech account.
Jobs that require

microsoft windows os

skill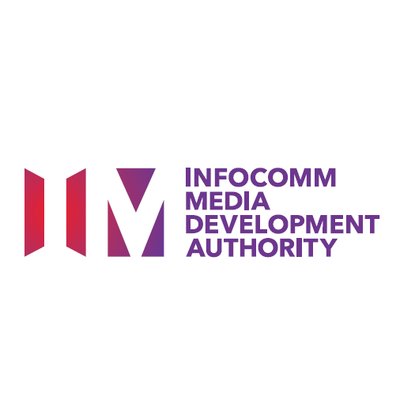 Responsibilities:
You will be part of the team to conceptualise, architect and initiate greenfield cybersecurity projects, assess security risks and define security architecture for next-generation infocomm technologies, and develop niche cybersecurity tech capabilities for the ICM sectors. You will work closely with other cybersecurity and resilience teams in IMDA to contribute towards the building of secure and trusted infrastructure in the ICM sectors that is resilient against prevailing and future cyber threats.
The successful candidate shall be responsible, among others, to:
Conceptualise, plan, execute and manage new cybersecurity programs or initiatives for the infocomm and media sectors.
Architect, develop and operationalise ICT systems and infrastructure supporting the new initiatives.
Manage the development of network emulation platforms for the telecommunication infrastructure to identify security risks and to conduct security testing, cyber range and security training.
Explore innovative and cutting-edge technologies that could improve the efficiency and effectiveness of securing the ICT systems and infrastructure in the infocomm and media sectors.
Perform cyber threat profiling, risk analysis and research into vulnerabilities in the infocomm and media sectors, and explore suitable strategies for securing the ICT systems and infrastructure for the sectors.
Engage industry stakeholders to evaluate their infrastructure and identify areas for improvement.
Engage and obtain buy-in and collaboration from industry stakeholders.
Requirements:
Background in Computer Science / Computer Engineering / Computer Networking / Information Systems or equivalent, with certifications in computer networking (e.g. CCIE, CCNP).
Good knowledge of end-to-end telecommunication network architecture for wireless, mobile and/or fixed-line networks, including physical and software-defined networking domains.
Demonstration of domain expertise and experience in the following areas will have an added advantage:

Next Generation Network Security (e.g. SDWAN)
Security Orchestration, Automation and Response
DevSecOps
Cloud Platform Security
Embedded, Control and IoT Device Security

At least 6 years of working experience, with minimally 3 years in planning, architecting or managing telecommunication networks or complex ICT system infrastructure. Candidates with more years of experience may qualify for senior positions.
Certifications in one or more of the following areas will have an added advantage: Cyber Security (e.g. CISSP, GSEC, ISMS), Security Risk Analysis.
Familiarity with both Windows and Linux operating environment is preferred.
Good writing, communication and presentation skills.
Self-motivated and independent in continually improving and advancing own knowledge and skills, with strong analytical and problem-solving ability.
Plugged-in to the latest technology and security developments for the telecommunication sector.
Willingness to delve into administrative, legislative, technical, research and development works.
Position will commensurate with experience.
Only short-listed candidates will be notified.
Skills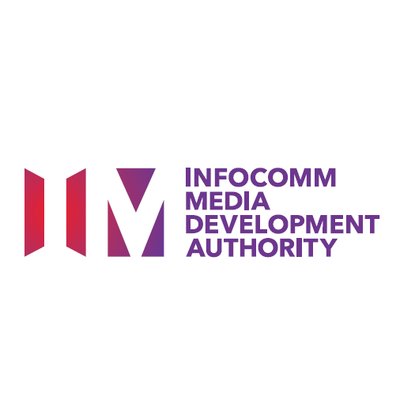 Manager - Application Engineer
Responsibilities
You will be part of IMDA's cybersecurity arm that executes ICT initiatives to uplift the cybersecurity posture of the Infocomm and Media (ICM) sectors. You will work closely with the team and be responsible to plan, design, procure, configure and deploy ICT systems for various telecommunications-related cybersecurity projects.
The successful candidate shall be responsible, among others, to:
Work with the servers, network infrastructure and user/operations teams to conceptualise, define requirements, procure, manage and deploy the required business application(s).
Ensure that business application(s) are compliant with government security policies and guidelines, fulfil all business requirements and are adequately tested, patched, and securely configured before commissioning.
Support the conduct of pre-commissioning application/system tests, such as user acceptance testing, performance testing, operations readiness testing, system security acceptance testing, security reviews and/or security audits.
Code and configure prototypes for business applications for proof of concepts, where necessary.
Develop documentations required for hand-over of the business application(s) to the IMDA user or operations team.
Support the operationalisation of the business application(s).
Provide consultancy advice and guidance to IMDA teams on related technical areas.
Perform other related duties as assigned.
Requirements
Background in Computer Science / Computing / Information Technology or equivalent
Certification in DevSecOps Engineering is preferred.
At least 5 years of relevant working experience in developing, deploying and managing ICT applications and systems on various operating platforms (e.g. Windows, Linux), and virtualization platforms (e.g. HyperV, VMware).
Proficient with coding and DBMS languages such as C, C++, Java, Python, Go, SQL, etc, and Linux CLI.
Understand the threat models and security risks for application systems, and be able to apply DevSecOps in the SDLC of applications developed for various platforms, such as web application, embedded application, mobile application, websites.
Familiar with cloud deployment models and application security in cloud environment.
Familiar with security best practices such as OWASP Top 10, and security principles for secure application development such as input validation check, data sanitisation, secure session management, AAA, cryptography, etc. Candidates with past trainings in these areas is preferred.
Able to write and review codes for security testing.
Knowledgeable with computer networking (e.g. TCP/IP, UDP, OSI model, etc).
Able to show motivation and initiative, problem-solve, be flexible, and handle multiple projects.
Able to work both independently or with multiple teams.
Possess strong analytical and organizational skills.
Possess good written, communication and presentation skills.
Familiarity with government security requirements and/or processes (e.g. procurement) will have an added advantage.
Position will commensurate with experience.
Only short-listed candidates will be notified.
Skills Position Summary

The Field Services Engineer is responsible for delivering first class service, advice and technical support to Eze Castle clients, through the highest standards of customer service, efficiency, knowledge and integrity. This includes daily support incidents, desktop and light server troubleshooting, hardware/software installation, upgrades and relocations. The candidate will interface with high profile financial industry clients daily thus requiring the highest level of presentation, communication and professionalism.

Position Responsibilities:

• Read more
Maintenance

o Maintains workstations and the programs running on them

o Contributes to knowledge base of support issues and resolutions

• Troubleshooting

o Acts as an escalation point for ECI Support Desk to coordinate with internal resources and vendors in helping to diagnose and resolve issues in client's environments

• Engages in self-directed continuous improvement and learning of various products:

o Investigates and follows both industry and ECI best practices and updates ECI standards

o Participates in scheduled team meetings

o Documents standards on the ECI Wiki

Position Requirements:

• College diploma or University degree in the field of Computer Science or equivalent field and/or related experience with a minimum of 1-2 years of end user support

• Exceptional written and oral communication skills

• Exceptional interpersonal skills, with a focus on rapport-building, listening, and questioning skills

• Strong documentation skills

• Ability to absorb and retain information quickly

• Ability to present ideas in user-friendly language

• Highly self-motivated and directed

• Sharp attention to detail

• Proven analytical and problem solving abilities.

• Capable of multitasking in a high pace environment, effectively and efficiently

• Exceptional customer service orientation

• Ability to demonstrate client sensitivity

• Experience working in a team-oriented, collaborative environment

• Outstanding client services skills

• Ability to effectively prioritize and execute tasks in a high-pressure environment

• Certifications with any of the technical requirements listed below strongly preferred

Technical Requirements:

• Experience deploying home networks including Cable/DSL/FIOS modems, firewalls, hardware and software VPN clients

• Understanding of networking concepts: TCP/IP, LAN/WAN, DHCP, DNS, Routing, Switching and Firewalls

• Reinstalling Operating Systems and all appropriate drivers.

• Microsoft Windows 7/8/10, Microsoft Office 2007-2016

• Android/iOS/Windows Mobile/Blackberry configuration and troubleshooting.

• MDM Solutions (XenMobile, Airwatch, MobileIron)

• Virus and spyware removal

• Troubleshooting Desktops/Laptops/Mobile devices/Printers/Fax Machines/Scanners/Copiers

• Experience with various desktop imaging software like Acronis or Ghost

Preferred:

• Financial industry experience (Hedge Funds Private Equity, FoF)

• Experience with Market Data vendors like Bloomberg, Reuters, Factset

• Experience with Quickbooks

• Email and spam troubleshooting

• Office 365, Amazon AWS, SaaS, cloud technologies

• Understanding of IaaS, VDI and backup technologies

• Experience with virtualization software such as VMWare vSphere or Hyper-V

• Administering Active Directory Users/Exchange mailboxes

• MCP/MTA/MCITP certification

Work Conditions:

• Ability to work in an independent environment with moderate supervision

• Ability to work under a moderate noise level (i.e. working on an open floor with printers, telephones, and computers)

• Overtime may be required to meet project deadlines (including late nights and weekends)

• Ability to travel for business and work beyond normal business hours when necessary

• Ability to be flexible and successfully respond to multiple work pressures

• Sitting for extended periods of time

• Dexterity of hands and fingers to operate a computer keyboard, mouse, power tools, and to handle other computer components

• Lifting and transporting of moderately heavy objects, such as computers and peripherals
Skills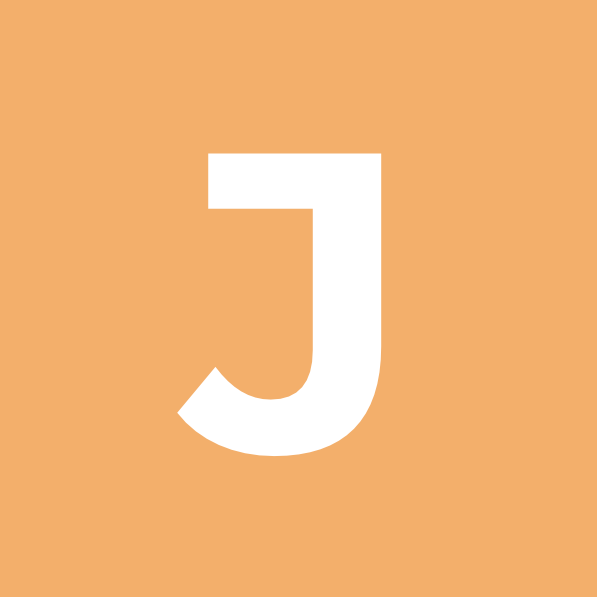 Role Purpose:

The Solutions Engineer is an integral part of our growing global sales team. You are responsible for working externally with prospective clients and internally with our Product, IT and Sales Teams. You will provide technical and functional expertise for our suite of mobile identity verification, payment, KYC, and risk management solutions. This will include interacting directly with new and existing customers in a sales capacity.

Role Value:

The Solutions Read more
Engineer will demonstrate and assist how Jumio solutions integrate into customer's existing website and native applications. You will be the go to contact during and after the sales process for all technical questions the customers may have. Beyond the technical aspects of our solutions, you will be expected to provide industry, solution, and product best practices.

Solution Engineers play a major role in improving and expanding on existing processes like pre-sales technical presentations, product testing, integration and onboarding. You are the integration expert of how our solutions can be integrated, specifically through web and API channels.

The role, (based in Jumio's Singapore office), is an individual contributor reporting to the Director of Solution Engineering. Your performance will have a direct impact on the overall sales teams effectiveness. This is an opportunity to help build and shape our team, have direct impact on sales revenue, and carve out your career at Jumio.

Jumio is on an upswing and aggres­sively hit­ting the market. We want serious players who can evan­ge­lize and make sig­nif­i­cant rev­enue con­tri­bu­tions quickly.

Responsibilities:

Provide technical, functional, and subject matter expertise to our sales team

Consult prospect by asking smart questions to understand intended use-case and make recommendations on how to use our products to meet those requirements

Create & conduct technical presentations for customer audiences

Aid in the completion of presentations, RFPs & RFIs

Work closely with Product Management, Marketing, and other Jumio business units to maintain technical & functional knowledge of existing and new products

Manage the onboarding of new customers to Jumio by conducting kick-off meetings with business and project teams

Ability to triage with clients on their implementation through developer toolbars and asking the right question to pin down their problems

Experience and Qualifications

:

5+ years of expertise in technical pre-sales, account management or consulting role, including experience with complex, enterprise environments

Knowledge of payment and/or risk management systems is preferred

Familiarity with "know your customer" (KYC) compliance regulations and competitors

Technical knowledge, including programming/scripting languages (Java, C/C++, .NET, PHP, Perl, Java Script, …), operating systems (Unix, Windows), mobile operating systems (iOS, Android)

Strong customer interaction skills combined with excellent verbal & written communication skills

Fluency in English and Chinese Mandarin

Sales presentation experience required

Key Characteristics and Attitudes

Ambitious and driven

Adaptable and flexible

Articulate and persuasive

High IQ and EQ

Curious and coachable

Commercially aware

Resilient and tenacious

Big picture and the detail

@Work:

The Jumio Singapore team is a working family that flourishes in supporting each other to drive success in each other's development and revenue growth.

Company:

Jumio is the future for online and mobile ID verification. We are the largest and fastest growing company in the ID verification space. With a global footprint, we're expanding the team to meet strong client demand across a range of industries including Financial Services, Travel, Sharing Economy, Fintech, Gaming, and others.

Equal Opportunities:

Jumio is a collaboration of people with different ideas, strengths, interests and cultures. We welcome applications and colleagues from a wide range of backgrounds and statuses.
Skills Assist in configuration and programming of software for MES and other project-related systems.
Set up of hardware and installation of software for small to medium-sized MES and other project-related systems.
Testing of hardware and software for small to medium-sized MES and other project-related systems.
Coordinate with 3rd party vendors for interface to their application(s).
Participate in site installation.
Prepare and participate in Factory Acceptance Testing (FAT) and Site Acceptance Test (SAT).
Participate in site Read more
commissioning.
Prepare and update engineering documentation and records, and/or liaise with relevant parties to ready it.
Disseminate safety and/or relevant notices to update System as part of service support.
Manage and facilitate renewal of software licences.
Generate standard service reports and facilitate provision of customised reports where required.
Ad hoc duties


Requirements:


Degree/Diploma in Computer Science, Information Systems or Software Engineering.
Min 2 years of MES experience
Knowledge in Windows and PC applications preferred.
Skills in web development (VB, XML) and database management (MS SQL Server) preferred.
Good communication and interpersonal skills


Interested & qualified applicants, please forward your latest CV in MS word format to [Click Here to Email Your Resume]
Skills

Skills

Python , Ruby,Java, C#,Javascript
Linux and windows


Job details

Propose a solution design based on customers's requirement
Collect and analyze data from various source ( such as firewall, router, anti-virus products , and
Operating system)
Experience with Python , Ruby,Java, C#,Javascript
Experience in Linux and windows
Experience in administering, configuring and monitoring enterprise operation system

Requirements:

Minimum a Diploma or Degree in Computer Science, Information Technology
Minimum 3- 5 years and above of software development, Configuration
Application Support and/or Business Read more
Analyst
Good understanding of Design Pattern algorithm
Good knowledge of IT development and analytics tools will be an advantage


Candidate please forward your resume to [Click Here to Email Your Resume] or call +(65) 63308543 for further discussion.

Forte Employment Services Pte Ltd (10C3364
Skills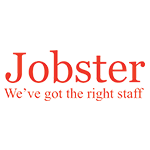 1 year renewable contract
Working Hour : Monday- Friday ; 8 am-5.30pm or 9.30 am-7pm
Working Location: Centre or West


Job Responsibilities:

Assisting in troubleshooting daily systems issues on their PCs or laptops.
Configuring, testing and maintaining application software and system management tools
Installation of software to desktops and laptops.
Assisting users in performing technical support which includes troubleshooting and maintenance of desktop, laptop, servers, printers etc.
Involved in PC deployment activities.
Monitor and manage the incident management Read more
system and fulfilment of user request.
Provide user support for Windows and MAC OS.
Travel within the compound to provide IT Support when necessary.

Job Requirement:

Min. 1-2 years of working experience of desktop support.
Able to take initiative and work with minimum supervision.
Self-motivated, meticulous and resourceful team player.
Skills Our client, a reputable MNC dealing with Telecommunication & Infocommunication & AI R&D and Manufacturing, urgently requires:
Automotive Security Researcher
The Job:
- contribute to secure vehicle architecture design & components security recommendations applied throughout the development life cycle, & identify & mitigate security risks
-conduct security assessments to identify vulnerabilities & security risks, and recommend & prioritize remediation actions
-work with engineers' team to implement the right security solutions for connected and Read more
self-driving cars, especially for embedded/ infotainment system security compatible with AutoSAR, sensor data security, and hardware security
- conduct research in vehicle security to output patents & contribute to vehicle security SAE / ISO standardizations.

Requirements:
- M. Sc or Ph.D. in computer science, information security, computer engineering , electrical engineering, or a related field with 2-5 years of experience in mobile security
- Advance knowledge of at least one of the followings: embedded security, mobile security, IoT security, network security, application security, privacy protection, vulnerability analysis, Windows or Linux system security etc
- Substantial experience in entreprise information security in large technology firms
- proficient in one or more general purpose development languages such as Python, Ruby & Java
- Good team player & quick self study ability
strong verbal communication & writing skills


Jessie Hoe Huey Miin
CEI R1103861
Skills Our Client a well establish MNC in the IT Enginnering field is looking for System Engineers to join their dynamic team.
Responsibilities:

Install, configure and integrate IT systems such as servers, firewalls, routers
Manage inventory of IT equipment and monitor performance, fault trends and generate reports
Diagnose and troubleshoot system defects, integration and performance issues
Implement initiatives to improve productivity or achieve innovation in the existing system
Perform obsolescence management and propose viable upgrades Read more
to existing system

Requirements:

Degree in Computer Engineering, Computer Science, Electrical & Electronics Engineering or IT-related disciplines.
Good Technical knowledge and preferably at least 1 year relevant experience in the following:
Server OS administration (Windows and Linux) and network administration (Cisco)
Server administration such as Active Directory, DNS, Exchange, Databases (Oracle, MySQL, MS SQL), security configuration and patching, and Backup/Restore
Network administration such as router and firewall configuration
SAN storage, Load-balancing, and Clustering
Various Virtualization technologies such as VMWare and Hyper-V
Various Cloud technologies such as VMWare Cloud, MS Azure and AWS
Cloud administration and Implementation will be added advantage
Skills
Responsibilities:

Providing installation, maintenance and repairs on equipment within Singapore to assure continuity of customer operations and high levels of customer satisfaction
Primary services include hardware maintenance, installation, basic software support (inhouse training provided)
Responsible for ownership of all customer issues/needs that are voiced or observed and acts appropriately;
Verify that the site environment meets the requirements prior to installation or rollout; Install customer systems according to the installation plan, certify that Read more
the installation or setup of the product meets the customer's requirements
Analyze and correct all technical problems on equipment within assigned customer accounts.
Perform periodic preventive maintenance routines on products and installs modifications to equipment.
Routine jobs to overhauls and maintenance repair.

Requirement

NITEC or Diploma in Electronic, Mechatronic, Mechanical, Electro-mechanical discipline
0 - 2 years of related experience
Personal computer skills (Microsoft Operating Systems and Microsoft Office Application),
Basic System OS and Applications (Microsoft Windows)

HOW TO APPLY:
Applicants who possess relevant experience for the above responsibilities are most welcome to apply. If you do not possess the above experience, your application will still be considered on individual merits and you may be contacted for other opportunities.

Please submit your updated resume in MS format by using the APPLY NOW BUTTON or send resume to [Click Here to Email Your Resume]

Our dedicated and approachable MCI consultants will get back to you soon for a confidential discussion.

Please include the following information in your resume:

Education background
Work experiences in point forms
Reason (s) for leaving
Current and expected salary
Date of availability / Notice period

By submitting your personal data and/or resume, you give consent to collection, use and disclosure of your personal data and/or resume by the company (or its agent) for the purpose of the processing and administration by company relating to this job application.
**We regret to inform that only shortlisted candidates would be notified. **
>We wish you all the best in your career search.
Fong Ming Fei (Alex)
>Registration Number: R1549345
>EA License Number: 06C2859
Skills