Sign in or register for a JobTech account.
Jobs that require

mitigation strategy

skill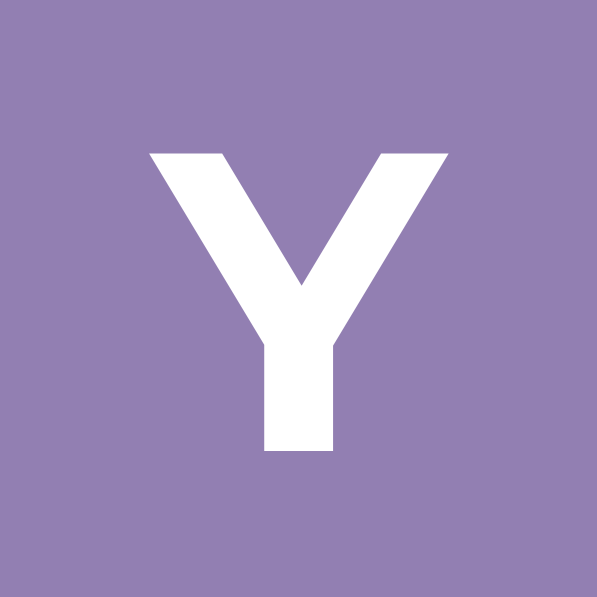 The Senior Executive / Executive will assist in the administrative, management and coordination of the Yishun Health's (YH) patient safety and risk management programmes and initiatives. The Senior Executive will take on the supervisory role in guiding the junior Executive in CSI activities.Support the administrative, management and coordination of YH's patient safety and risk management programmes including but exclusive to the clinical indicators reporting and analysis; CQ review Read more
and focused clinical audits; hospital incident reporting; and patient safety walkabouts. Manage, monitor and control identified risk and including the implementation of mitigation plans.Support the administrative support and secretariat / member to hospital Clinical Board and its quality assurance subcommittees.Collect and analyse data as well as monitor the performance of clinical quality indicators (hospital-wide and departmental) and National Standards of Care / Healthcare Performance Office related measures, which will be subsequently updated to the relevant stakeholders in a timely manner. To integrate and provide data analytics for clearer oversight and support clinical decision-making capabilities to improve clinical care.Identify clinical issues by various means, e.g., case-notes review, incident reporting, clinical quality data analytics, which may require escalation and further investigations and subsequent recommendation development and implementation by working with relevant stakeholders.Facilitate clinical quality improvement projects, coordinate and help to further develop the clinical quality improvement programmes.Investigate and report serious reportable events to internal stakeholders and Ministry of Health. Provide the administrative support such as coordination of meetings, documentation and follow-up on the implementation of recommendations by relevant parties.Support the administrative, planning and coordination of licensing and accreditation activities hospital-wide.JOB REQUIREMENTS Degree holder with working experience in healthcare setting.Experience in Quality Improvement, Patient Safety, and Quality Assurance is preferred.Proficient in Microsoft Office applications for data analysis and presentations.Strong interpersonal and communication skills (verbal and written).Yishun Health Campus is a network of medical institutions and health facilities of the National Healthcare Group in the north of Singapore. It comprises Admiralty Medical Centre, Khoo Teck Puat Hospital and Yishun Community Hospital.
Skills • Hospitality/ Top Hotels in Singapore
• Established and Renowned Business in Singapore

Salary: Up to $3000 + AWS + VB

Working Hours: 5 days work week, 44 hours per week

Job Responsibilities:

Supervise the Banquet Operation Assistants on shift. Ensure strict adherence to the Hotel's standards of quality service. (Well groomed, properly attired, personal hygiene level.)
Build close working relationships and effective communications with the Catering Sales Personnel, Food Caterers, and other departments Read more
in regard to the daily requirements for contracted functions.
Ensure that F&B control procedures are adhered to and that all food and beverage are being issued with proper chits of charging.
Attend to guest complaints, problems, or situation. Take prompt and corrective action, ensuring the highest degree of guest satisfaction.
Directly communicate and oversee the actual set-up and services of contracted functions by giving specific menu information to servers, coordinate the timings of event with the Food Caterer(s) to ensure success of each function.
Assist in checking all function rooms daily to ensure consistency of service. (Lights, airconditioners, carpets, and fixtures are all in good and proper working condition.)
Assist in table set up and preparations before the banquet or events begins.
Ensure a smooth and efficient operations of the audio visual (AV) in every events and functions


Looking for:

Min. N Level/ O Level, Nitec or Diploma
Min. 1 year of F&B experience, preferably Banquet experience
Communicates well in English
Prior experience in hospitality/tourism is advantageous


Interested applicants, kindly send your updated resume to [Click Here to Email Your Resume] OR Click "Apply now"


By submitting any application or resume to us, you will be deemed to have agreed & consented to us collecting, using, retaining & disclosing your personal information to prospective employers for their consideration.

*We regret to inform you that only shortlisted candidates will be notified*

Chloe Chew (R1768631)
>ScienTec Consulting Pte Ltd (ScienTec Personnel) - 11C5781
Skills Up to $5000 plus AWS and Variable Bonus
5 days
Work location, Tuas, walking distance from MRT

Our client, a MNC in logistics and supply chain is looking for suitable candidate to fill the role of Senior Accountant.
Responsibilities:

Month end closing
Preparation of monthly management reports, monthly variance and trend analysis
Monitor the results of business activities, identifying variance and initiating corrective actions
Provide information to business units and management on business' performance
Ensure compliance to Read more
financial authority limits, financial reporting standards (FRS), company policies and other regulations
Support the business units in budgeting, forecasting and planning
Monitor working capital and updating of fixed assets register
Responsible for the correct coding of the general ledger accounts and GST codes
Prepare balance sheet schedules and follow up on outstanding items

Requirements:

Minimum diploma in accountancy/ finance or equivalent
At least 4 years' experience in the related field
Well versed in accounting ERP such as SAP and MS Office

OTHER INFORMATION:

5 days' work week (8am to 5.30pm)
Tuas, walking distance from MRT

HOW TO APPLY:
** Please submit your resume in Microsoft Words to Ms Lin Zhen Yu (R1546594
** [Click Here to Email Your Resume]
FOR IMMEDIATE CONSIDERATION:
Please indicate the below information in your resume:

Current & Expected salary
Reason(s) for leaving
Availability to commence work
Recent picture

Only Singaporeans need apply.
Due to work pass limitation, our client would not be able to secure Work Permit, EP or S pass. If you would require a Work Permit, EP or S pass, please do not apply.
Skills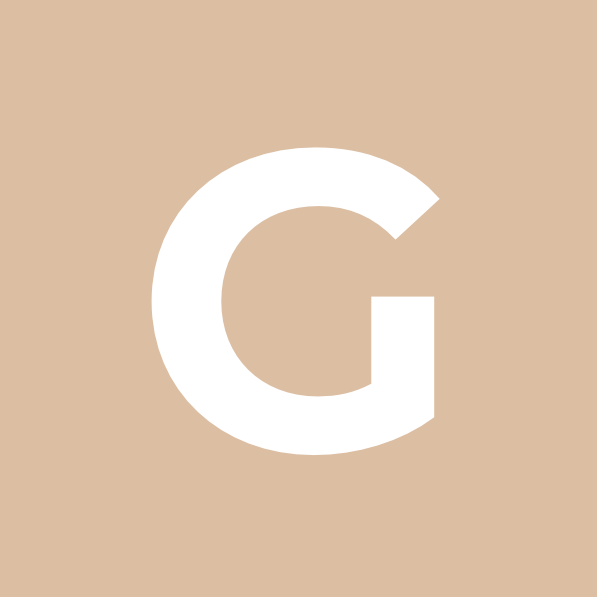 Responsibilities

To Manage and coordinate the day to day operations of Sampling Laboratory to achieve targeted delivery service
Work closely with Sales & Marketing, Creation & Technical, Production, Quality Control and Logistics teams to ensure tight deadlines are being met.
Perform sample submission trend analysis to ensure fast moving are on stock to shorten the order cycle time.
Ensure sufficient stock on promotional items by working with each Business Units prior to Read more
any promotion roll-out
Carry out periodical replenishment exercise with appropriate items and to reduce write-off of items.
Handle sample related feedback and complaints from customers.
Carry out investigation and implement corrective action to resolve each feedback.
Any other duties/projects as required and assigned by Manager.

Requirements

Diploma or Nitec/Higher Nitec candidate with relevant years of work experience in Logistics, Shipping or Supply Chain
Minimum 3 years' experience in service-oriented manufacturing environment
Shipping knowledge (preferably IATA) on chemical will have added advantage
Knowledge in SAP is an added advantage


To apply, please visit to www.gmprecruit.com and search for Job Code: 15291.
To find out more about this opportunity, please contact Lionel Liew at [Click Here to Email Your Resume].
We regret that only shortlisted candidates will be notified.
GMP Technologies (S) Pte Ltd | EA Licence: 11C3793 | EA Personnel: Lionel Liew | Registration No: R1330693
Skills E&I Engineer
THE COMPANY: MNC in raw ingredient
Attractive perks & career progression.
Location West
Duties:
To manage a team of technicians/junior staff in Electrical and Instrument engineering discipline and to ensure timely implementation of plant change and plant process equipment availability as part of OEE requirement. Electrical and Instrument Engineer shall effectively support the production process to ensure the realization of the production and quality requirements of the site

2. KEY RESULT AREAS
>1. Monitor, enforce and Read more
comply with the site and maintenance procedures so that housekeeping, cGMP, quality, safety, occupational hygiene and environmental protection requirements are met to:
>• Support / facilitate self-inspections.
>• Co-ordinate for plant pre-audit preparation.
>• Ensure that timely closer of action.
>2. Carry out implementation activities for plant modifications, capital projects and other identified plant improvement projects in line with defined specifications, budget and qualification of facilities in accordance with site to approved procedures.
>3. Provide specialist advice to other departments and subordinates for trouble shooting / continuous improvements to processes / systems
>4. Provide input to the project team of capital projects as well as develop and implement the maintenance plan for newly installed equipment
5. Provide site inputs of spare parts strategies to development and govern current and new process equipment in term of spare standardization and spare inventory turns and ageing spare parts.
>6. Monitor and enforce compliance measures (including safety) within mechanical maintenance to ensure inspection readiness of plant, as well as participate as an audit team member in the conduct of audits
>7. Supervise, develop, and motivate junior staff to help realize their maximum potential to contribute towards achieving the objectives of the department
>8. Contribute to the development of the annual operating budget of the section to ensure achievement operational targets of section
>9. Responsible for planning and implementing plant maintenance, managing of engineering resources including in house contractor during plant maintenance, equipment repair and annual plant shutdown and prompt resolution of breakdowns, including engaging external assistance.
>10. To support the development of facility master plan to ensure compliance to engineering standards, management of obsolescence and asset replacement.
>11. To support customer complaints and deviation investigations and ensure that all relevant engineering corrective actions are completed within the agreed timeline.
>12. To manage the site computerized maintenance system and its data / records to ensure that the information is accurate and inspection ready at all time. To provide reports from the system and used as tools for maintenance decision.
>13. Direct and control the implementation of the Company Operation Excellence System for Engineering department
Requirements
>• Good honor Degree or minimum Diploma in Electrical, Electronic Engineering or relevant disciplines
>• At least 5 years engineering experience in the food / chemical or related manufacturing industry
. Singaporean
Technical
>• Good understanding of industrial standards
>• Good understanding of electrical and instrument maintenance methodology.
>• Knowledge of best practices in engineering both in preventive maintenance and plant commissioning
• Good understanding of GMP, GEP and EHS requirements
Skills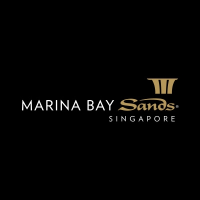 JOB SCOPE Casino Compliance Liaise between casino compliance and casino operations, necessitated by shift nature of operations team members. Assist with all casino compliance requests to operations relating to operational process enhancements, incident reports requiring CRA / ASG / property compliance notifications or queries from the aforementioned parties. Preparation of all CRA inspection documentation and information (including retrieval of old correspondence and information records, retrieval of team member Read more
information. Conduct of interviews with team members to obtain details for internal / external investigations, review of surveillance footage & preparation of investigation findings to casino compliance team, preparation of presentation material, drafting of responses to CRA queries and proposing preventive and corrective action. Attending preparation meetings with internal stakeholders when required (e.g. Casino Finance, Property Compliance, Legal, Audit Services Group) Drafting and/or review of Standard Operating Procedures for operational process enhancements and/or pursuant to regulatory requirements and/or audit points. Review of all gaming equipment and gaming maintenance and services scope of works in gaming contracts, including vendors' changes to standard terms. Gaming Floor Support – Renovations & Projects Assist with the preparation of presentation decks for meetings, drafting of any ad-hoc reports, marketing related content, notices & announcements as required. Assist in coordinating and execution of casino operation initiatives, renovation works and projects. Liaises with various internal departments and external partners to communicate and ensure project/ events/ promotions are in-line with established strategies and implementation timelines. Communicate and facilitate the timely and proper flow of information to and from senior management and external departments. Coordinate all submissions to legal, compliance, CRA, MSF and all other necessary government agencies to ensure proper approvals are met. Provide support to the Associate Director, Casino Operations. Completes all other duties as assigned. JOB REQUIREMENTS University Degree / Diploma in Business / Marketing/ Auditing or Gaming related field preferred. Good understanding Casino dynamics and responding in a pro-active manner to assure achievement of business objectives. Proficient in Microsoft Word, Excel and PowerPoint. Strong interpersonal skills, and multi-cultural awareness and understanding to most effectively address complex situations, while complying with regulatory requirements. Has a passion for delivering results. Must be flexible in the hours of work in correlation to events and promotion times when required. Ensures confidentiality in all Casino matters.
Skills
RESPONSIBILITIES:

Management of employee performance, productivity and resources for on-time delivery of plan with quality build-in.
Train new staff and assess their competency level.
Responsible for meeting Key Performance Indicators (KPI) as set by the Managers in accordance with Policy Deployment objectives.
Upfront eliminating rejects and quality escapes through effective application of Lean-Sigma tools.
Participate in System Corrective Action Request (SCAR) and Eight Disciplines (8D) problem solving to identify root cause & implement Read more
preventive action in quality escapes.
Adhere to and deliver on the planned activities of the Value Stream.
Take lead in continuous improvement activities by utilizing Lean-Sigma tools (5S, Kaizen events, eliminating 7 wastes, etc.) and adhering to HSE policies & Ergonomics requirements.
Champion compliance to the Airworthiness regulations by following work procedures.
Effective control of WIP, piece-parts and SPT reduction.
Effective management of the resources pool including absence, overtime, holidays, etc.

OTHER INFORMATION:

Degree in Aerospace / Mechanical discipline in Engineering
Minimum 3 years of leadership experience.

Applicants who possess relevant experience for the above responsibilities are most welcome to apply. If you do not possess the above experience, your application will still be considered on individual merits and you may be contacted for other opportunities
>.
>Please submit your updated resume in MS format by using the APPLY NOW BUTTON.
Our dedicated and approachable MCI consultants will get back to you soon for a confidential discussion.
Please include the following information in your resume:

• Education background
>• Work experiences in point forms
>• Reason (s) for leaving
>• Current and expected salary
>• Date of availability / Notice period

**We regret to inform that only shortlisted candidates would be notified. **
We wish you all the best in your career search.
Ong Hui Shan (Gwen)
>Registration No: R1767800
>EA Licence No.: 06C2859
>MCI Career Services Pte Ltd
Skills Job Description:

Daily operation and management of customer service team
Collaborate with teams (training, sales, marketing and scheduler) to ensure the successful launching of new courses, promotions and class allocations
Manage customer service team and be responsible for customer service and corporate account relationships to ensure good service standards
Manage team members to meet goals and KPIs and make recommendations to management during performance review cycles
Mentor new staff and brief team members on new Read more
programs, changes and requirements
Monitor trainee's feedback and evaluation on administration and facilities and follow up on corrective actions if necessary
Assist in applications, audits, certifications, funding etc with relevant authorities and bodies
Adhere to requirements by relevant authorities and company policies
Provide daily and monthly reports for management review
Highly self-motivated to achieve KPIs
Possess strong work ethics and adhere to company's confidentiality policies including PDPA
Other ad-hoc duties as assigned by the company


Job Requirements:

Diploma or Degree from recognised institutions or equivalent
Relevant work experience in area of operations, course administration, training development and management in training or education industries
Prior work experience in leading a team is essential
Ability to effectively manage training centre and staff
Good business acumen with ability to work under pressure
Excellent communications and interpersonal skills
Possess professional integrity and business ethics
Skills
RESPONSIBILITIES:

Management of employee performance, productivity and resources for on-time delivery of plan with quality build-in.
Train new staff and assess their competency level.
Responsible for meeting Key Performance Indicators (KPI) as set by the Managers in accordance with Policy Deployment objectives.
Upfront eliminating rejects and quality escapes through effective application of Lean-Sigma tools.
Participate in System Corrective Action Request (SCAR) and Eight Disciplines (8D) problem solving to identify root cause & implement Read more
preventive action in quality escapes.
Adhere to and deliver on the planned activities of the Value Stream.
Take lead in continuous improvement activities by utilizing Lean-Sigma tools (5S, Kaizen events, eliminating 7 wastes, etc.) and adhering to HSE policies & Ergonomics requirements.
Champion compliance to the Airworthiness regulations by following work procedures.
Effective control of WIP, piece-parts and SPT reduction.
Effective management of the resources pool including absence, overtime, holidays, etc.

OTHER INFORMATION:

Degree in Aerospace / Mechanical discipline in Engineering
Minimum 3 years of leadership experience.

Applicants who possess relevant experience for the above responsibilities are most welcome to apply. If you do not possess the above experience, your application will still be considered on individual merits and you may be contacted for other opportunities
>.
>Please submit your updated resume in MS format by using the APPLY NOW BUTTON.
Our dedicated and approachable MCI consultants will get back to you soon for a confidential discussion.
Please include the following information in your resume:

• Education background
>• Work experiences in point forms
>• Reason (s) for leaving
>• Current and expected salary
>• Date of availability / Notice period

**We regret to inform that only shortlisted candidates would be notified. **
We wish you all the best in your career search.
Ong Hui Shan (Gwen)
>Registration No: R1767800
>EA Licence No.: 06C2859
>MCI Career Services Pte Ltd
Skills
Benefits Summary:

Logistics MNC
Salary: $4500- $5500
5 days, 8am– 5.30pm
Location: Pioneer
Great Benefits: AWS, 2-3 Months Variable Bonus, Medical Benefits


Responsibilities:

Responsible for monthly closing
Preparation of monthly management reports and monthly variance and trend analysis
Monitor the results of business activities, identifying variance and initiating corrective actions
Provide timely and accurate information to the business units and management on the business' performance
Ensure compliance to Group Financial Authority Limits, Financial Reporting Standards (FRS), company policies and Read more
other regulations to achieve business excellence
Support the business units in budgeting, forecasting and planning
Monitor working capital, e.g. receivables and inventory
Responsible for the correct coding of the general ledger accounts and GST codes
Prepare balance sheet schedules and follow up on outstanding items
Updating the fixed assets register


Requirements:

Diploma / Degree in Accounting / Finance or ACCA equivalent
5-6 years of relevant experience
Well versed with accounting ERP such as SAP and Microsoft Office
Ability to multi-task and work independently


Applicants who possess relevant experience for the above responsibilities are most welcome to apply. If you do not possess the above experience, your application will still be considered on individual merits and you may be contacted for other opportunities.

Please submit your updated resume in MS format by using the APPLY NOW BUTTON.
>Alternatively, kindly send in your resume to [Click Here to Email Your Resume]

Our dedicated and approachable MCI consultants will get back to you soon for a confidential discussion.
>Please include the following information in your resume:

Education background
Work experiences in point forms
Reason (s) for leaving
Current and expected salary
Date of availability / Notice period


By submitting your personal data and/or resume, you give consent to collection, use and disclosure of your personal data and/or resume by the company (or its agent) for the purpose of the processing and administration by company relating to this job application.

**We regret to inform that only shortlisted candidates would be notified. ** We wish you all the best in your career search.

Teh Yoke Ching (Shannon)
>Registration Number: R1659477
>EA License Number: 06C2859
>MCI Career Services Pte Ltd
Skills