Sign in or register for a JobTech account.
Jobs that require

monitoring and evaluation

skill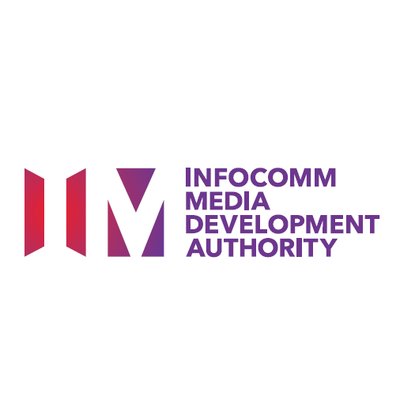 The Digital Utilities team sits within the Modern Services Cluster and is responsible to drive the strategy, development and acceptance of digital utilities to enable Singapore-based enterprises to access B2B business flows seamlessly and expand digital connectivity to key markets.
You will be an individual contributor working with partner agencies (e.g. MAS, ESG, GovTech), private sector entities, as well as inter-governmental forums promoting use of cross sector and cross border digital utilities. Your scope of work covers a wide range of activities, including but not limited to understanding the needs and challenges faced in promoting cross sector / cross border digital transactions, conceptualising and implementing new projects, promoting Singapore's thought leadership in digital utilities, and organising industry engagement and outreach programmes.
Responsibilities
Develop collaborative partnerships with local and overseas industry partners, trade associations to understand their needs and initiate sectoral proof-of-concept and initiatives, where relevant
Plan and manage partners in meeting milestones, timelines, and deliverables for projects, such as the Business sans Borders programme. This may include tracking and evaluating project deliverables related to grants, and capturing learning points from proof-of-concepts or pilots
Organise industry engagement and marketing activities, such as events, speaking engagements, roadshows to promote Singapore thought leadership in digital utilities or for specific programmes
Develop communication materials to support IMDA's participation in partner and industry events
Requirements
Background in business and marketing, finance, computer / computer science or information technology (IT)
3 – 8 years of working experience, preferably in business development, strategic planning, or finance industry
Methodical, process oriented, organised and proactive self-starter
Good communications, operations and project management skills
Good written and spoken communication skills, and presentation skills
Able to work well within a team with diverse personalities
Ability to multi-task, quick to adapt and able to work in fast pace environment
Position will commensurate with experience.
Only short-listed candidates will be notified.
Skills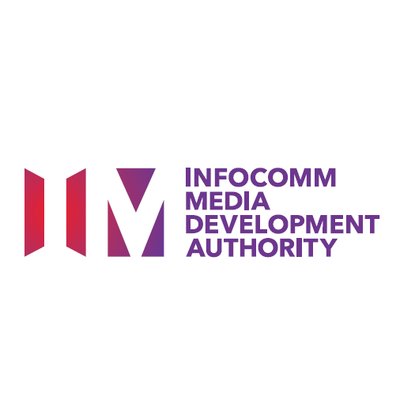 Responsibilities
Lead and conduct the technical evaluation of digital solutions from vendors to be Pre-Approved for the SMEs Go Digital (SGD) Programme for adoption by SMEs. Digital solutions cover sectors including but not limited to Retail, F&B, Wholesale, Logistics, Security, Environmental Services, Tourism, Accounting, Construction, Healthcare, Education, Finance, Maritime, and Media.
Perform market scan, technical reviews, and technology assessment with domain leads/experts including but not limited to Cyber Security, Internet of Things, Robotics Process Automation, Blockchain, Personal Data Security, Data Analytics, Artificial Intelligence, Cloud to ensure the required quality standards/levels of SGD Pre-Approved digital solutions are achieved.
Recommend and identify technologies to enhance the value of SGD Pre-Approved digital solutions.
Ability to chart technology roadmaps to level up ICT solutions standards.
Work closely with Sector Lead agencies to provide holistic & impact assessment on SGD Pre-Approved digital solutions and formulate options.
Develop assessment report, including roadmap of SGD Pre-Approved digital solutions for review, identify and evaluate new technology and capability to counter new emerging technologies.
Continuously improve and strengthen the technical capability of SGD Pre-Approved digital solutions Criteria & Evaluation Framework to meet SGD programme objectives.
Support administration as well as procurement as required by SGD programme.
Requirements
Background in Computer Science, Information Technology or related field.
Minimally 5 years of ICT experience, with one or more technical knowledge domains including but not limited to Cyber Security, Internet of Things, Robotics Process Automation, Blockchain, Personal Data Security, Data Analytics, Artificial Intelligence, Cloud Technology.
Knowledge and experience in technical evaluation/assessment including but not limited to enterprise applications, software, mobile & cyber security, video & data analytics.
Self-motivated individual who can work independently, as well as be a good team player.
High degree of initiative, flexibility, positive attitude and dynamic personality.
Excellent English communication skill, both written and verbal.
Prior experience in the public sector would be an added advantage.
Position will commensurate with experience.

Only short-listed candidates will be notified.
Skills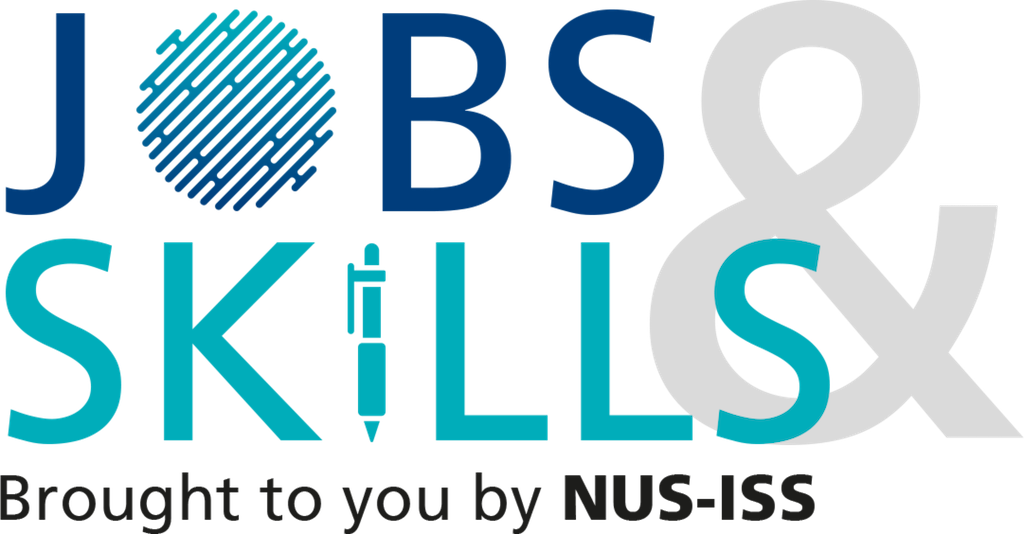 Singapore Airlines is looking to hire NUS-ISS talent.
• A member of the Data Engineering team and will be responsible for engaging with the Customer Data Management Officer, Data Protection Officer, data engineers, product & systems owners, and business users to ensure that privacy & security requirements are defined, documented, translated into effective & consistent processes to meet compliances to various jurisdictions like EU GDPR, PDPC, etc, and tracking of such activities to ensure compliances are met.
• Architect, implement & manage the tools used for management & reporting on metadata, systems/data lineage, data profile & quality, sensitive (including PIIs) data discovery & remediation, and data governance related activities.
• Align SIA's Information Security Strategy with any data governance programs and initiatives.
• Assist the business in the planning, prioritization and budgeting of their Data Governance related IT projects.
• Assist the business in the budgetary sizing of their IT plans.
• Required to take on Scrum Master roles in an Agile model to drive lean, efficient, value driven delivery of the IT Product/platform to support data management & governance initiatives.
• As Scrum Master, you will need to execute the Agile approach with good judgment, to manage the effort to achieve the product goals and manage Backlog prioritization within designated constraints. Blending with traditional project management principles and practices may be expected to fit large, complex, mission-critical, enterprise-level projects etc.
• As Scrum Master, you will need to support the Product Owner:
In managing customer expectations for deliverable.
Managing stakeholder communications.
Manage an effective system of project governance including Risk & mitigation.
Process Management and Improvement Responsibilities.
Champion ongoing process improvement initiatives to implement best practices for Agile Product Management.
• Any relevant ad-hoc project management duties to support the activities of data governance management
Skills Location: Tanjong Pagar
Working Hours: 8.00am to 5.30pm / 8.30am to 6.00pm
Salary: Up to $3000 + Bonus


JOB SCOPES:

Monitoring Staff adherence & productivity
Consolidation of shift allowance and overtime claims
Printing and filing of reports
Handling Escalations
Practicing "Walk the Floor" approach
Staff counseling
Training
Service Recovery Monitoring
Risk Management
Adhere to established processes and procedures
Coaching & Call Evaluation
Monitoring of Leave


JOB REQUIREMENTS:

Singaporean only.
Must possess at least Diploma in any discipline.


**Interested?? Please apply now or submit your updated resume with Read more
Subject: Customer Service Team Leader to [Click Here to Email Your Resume].

**We regret that only shortlisted candidates will be notified.**

By submitting any application or resume to us, you will be deemed to have agreed & consented to us collecting, using, retaining & disclosing your personal information to prospective employers for their consideration.

Jeanette Lua Zhi Chin (R1873831)
>Scientec Consulting Pte Ltd (Scientec Personnel) -11C5781
Skills Up to $3200 plus Variable Bonus
5 days
Travel required, office location in the East
>
Our client, a MNC in semicon industry is looking for suitable candidate to join them as Sales Engineer.
Responsibilities

Responsible for managing and grow sales in the assigned territory.
Set overall strategic direction and manage all sales and service activities
Well versed on market situation for all customers
Maintain current sales and explore into new markets
Support Technical and Quality matters for Read more
customer
Account for customers, principals and vendors satisfaction
Build rapport with suppliers, sales team and service support team
Provide market trends and identify opportunities, tracking and closure
Forecast business and market trend to set sales targets and manage budgets
Conduct market analysis
Build new customer base and maintain rapport with existing accounts

Requirements:

Minimum Diploma/Advanced/Higher/Graduate Diploma in Engineering (Electrical/Electronic), Engineering (Mechanical) or equivalent.
Minimum 2 Year(s) of working experience in Semiconductor industry.
Bilingual in order to liaise with the Chinese speaking associates
Strong analytical problem-solving skills
Sound knowledge of Semiconductor back-end processes is preferred

Other Information:

Willing to travel

HOW TO APPLY:
** Please submit your resume in Microsoft Words to Lin Zhen Yu(R1546594) **
[Click Here to Email Your Resume]
FOR IMMEDIATE CONSIDERATION:
Please indicate the below information in your resume:

Current & Expected salary
Reason(s) for leaving
Availability to commence work
Recent photo

Only Singaporeans need apply.
Due to work pass limitation, our client would not be able to secure EP or S pass. If you would require a EP or S pass, please do not apply.
Skills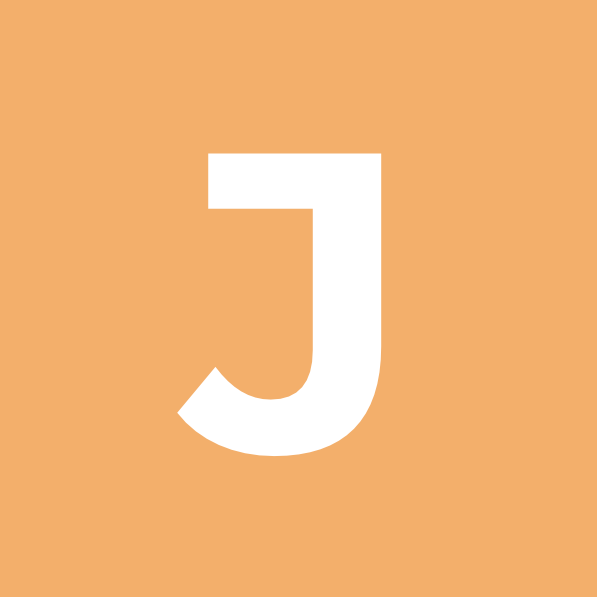 Responsibilities:

Incident Tickets Handling
Incident that is reported by end-users through the service desk
Tickets that are logged by service desk through the ATFM incident management system
Operate and maintain existing Log Management Infrastructure by designing system configuration, directing system installation, defining, documenting and enforcing system standards.
Manage system performance
Collaborate with network and system team to ensure all required logs are collected
Ensure all Service Request, Incidents and Problems are completed/resolved within the required Read more
time period.
Reporting on operational status
Single point-of-contact for all patch management matters for the IT Infrastructure
Evaluation, test and make available the patch
Complete the deployment of the patches
Monitor new patches for operating systems and applications
Responsible for monitoring security advisory sources
Conduct a risk assessment to determine the priority of the identified patches with coordination from operations team
Provide Patch status summary report


Requirements:

Experience with Change Management, Patch Management and Log Management
Experience in "Service Now tool" is a must
ITIL v3 certified is an advantage
Skills We are looking for Contract Accountant / Finance Executive to be outsourced to our clients from Reputable organizations.
Apply now!
Job Scope

Act as the liaison person between various stakeholders relating to financial systems or processes for assigned to business unit
Prepare and analyse quarterly financial reports
Manage the accounting operations including month end accruals, monthly review and variance analysis of expenses
Assist in the financial evaluation and analysis of strategic projects
Co-ordinates asset verification and impairment review Read more
with the teams
Supports Internal / External Audit activities
Reconciles balance sheet and local results
Any ad-hoc duties assigned

Job Requirements

Degree in Accounting or equivalent
Preferably 3 - 6 years of working experience
Proficient in Microsoft office applications
SAP Proficient

All Interested candidates are invited to email your resume in MS Word format to:
[Click Here to Email Your Resume]
Attention to: Julia Lee Sze Jie
Please include your full working experience, education background, notice period, expected salary.
Julia Lee Sze Jie
>Outsourcing Team
>Recruit Express Pte Ltd Company Reg. No. 199601303W | EA License Number: 99C4599
We regret to inform that only suitable candidates will be shortlisted for an interview
Skills • Conducive working environment
>• Remuneration + Bonus + Benefit package
>• Career prospects
Job Scopes:

Provide assistance to staff with HR-related matters and enquiries, including, but not limited to the collation of TMS reports, collation of attendance for all staff-related events, etc
Admin support within internal divisions such as letters dispatch, goods delivery, etc
Organize and maintain accurate/complete records and filing systems
Prepare and consolidate management reports, tender and evaluation documents
Assist in the planning Read more
of annual budget and preparation of divisional budget reports
Arrange and coordinate the flow of meetings both internally and externally
Minutes writing as and when required

Job Requirements:

Certificate in Business Studies
1-2 years of related experience
Microsoft Office
Minutes-writing skills
Meticulous and concise
Good interpersonal and communication skills

*** Sincere & Interested applicants, kindly forward your updated resume (word format) to [Click Here to Email Your Resume] (CC: R1223894)***
Skills

Produce, edit, proofread content but not limit to brochures, electronic director mailers, advertisement etc
Create public awareness on company's products and services
Manage social medial channels and website contents
Monitor the sales enquiries (handling customer feedback, complaints and tracking the effectiveness of the marketing efforts
Marketing administrative works
Price update and product display at e-platform
Make sure sales showrooms are adhere to case trust guideline
Other adhoc duties as assigned

Requirements:

Singaporean Diploma or Degree in Marketing Read more
or Mass Communications
Required skills: Microsoft Applications, Adobe Illustrator / Photoshop knowledge
At least 1 year(s) of working experience in the related field is required for this position
Experience in content creation and marketing communication
Microsoft Applications, Adobe Illustrator / Photoshop knowledge
Able to multitask in fast pace environment
Strong attention to details and proactive learner
Verbal and written communication
Basic copy writing
Need to communicate with Mandarine speaking associates
5 days work : 8.30am to 6.15pm
Work location: Ubi

To Apply>>

Please attach updated detail resume in MS WORD FORMAT(.doc file) with the following information:
Personal Particulars
Education
Work experiences (period of employment & job duty) in point forms
Last drawn salary in each employment
Expected salary
Reasons for leaving each employment
Earliest work commencement date / Notice

(We regret that only shortlisted candidates will be notified)
Personnel Reg. No : R1988755
Skills
Job Description

Seek budget and procurement approvals for cybersecurity exercise
Plan cyber security exercise schedules for all relevant sectors
Develop and review evaluation methodology for cyber exercise
Work closely with all stakeholders to identify cyber risks, design threat scenarios, identify key participants and execute the exercise against the planned scenario
Ensure that all exercise objectives and outcomes are achieved
Co-ordinate and support the conduct of exercise and prepare reports
Other duties as required


Job Requirements

Minimum of Read more
Degree (IT and relevant disciplines)
At least 3 years of relevant technical experience (IT and Cyber Security)
Experience in conducting seminars/workshops and functional and full-scale exercises
Knowledge/experience in test concepts used to evaluate organisational efficacies, staff skill levels, operational and security risks
Strong understanding of information technology, cyber security operations, incident response methodologies and security control
Candidates with CISSP or CISM will have an advantage
Strong written and communication skills


For interested applicants, please send your resume in MS WORD format to Pin Yi (Reg no: R1986656) [Click Here to Email Your Resume] for immediate processing.

Due to the high volume of applications which we may receive for each position, we regret to inform that only shortlisted applicants will be notified.
Skills