Sign in or register for a JobTech account.
Jobs that require

monitoring and evaluation

skill

Our client is a leading German MNC with more than 400+ employees worldwide in different business sectors like industrial, automation, automotive and hand-held measurement equipment. Singapore, being the R&D centre for this division is currently hiring for a creative Embedded Software Engineer familiar with User Experience and User Interface for the team.
Senior Embedded Software Engineer (UX / UI)
Responsibilities
To specify, design and verify software running in an embedded test and measurement environment. The products operate in the field of hand-held measurement instruments for high-performance data cabling systems (up to 3GHz). This role is particularly focussed on the user experience and user interface of the instruments (UX/UI) so there is considerable scope for creative and design input alongside the software development. The role includes support for the full product lifecycle.
Specify, design and verify application code for next-generation embedded systems.
Maintenance and ongoing development of existing legacy applications, including feature enhancements and upgrades.
Management of the entire software development lifecycle, including a structured approach to project management and documentation.
Requirements capture and translation of product requirements into technical requirements and specifications.
Delivering user experience and graphical user interface designs (UX/UI) that are attractive, consistent, professional, and aligned with corporate brand image.
Working with the rest of the team on the design of future system architectures and platforms
Working with the rest of the team on system testing, debugging, and quality assurance
Ensure that all business activity is conducted in line with company values, policies and codes of conduct
Undertake any other activity as reasonably requested by management
Requirements
Proven track record of developing commercial applications for embedded systems.
Commercial experience of developing graphical user interfaces with third-party GUI frameworks.
Commercial experience with databases and data manipulation.
Experience with some or all of the following technologies will be beneficial: C#, C++, C, Embedded Linux, GUI frameworks, Microsoft embedded platforms/Windows CE, Python.
Experience with the use of Model-View-Controller (MVC) architectures would be beneficial.
Experience of developing client-server or Cloud applications would be beneficial.
Experience of working with defect tracking systems (e.g. JIRA, TestTrack Pro/Helix ALM)
Experience of working with version control and automated build tools (e.g. git, Jenkins)
Experience of working with structured and documented product requirements, thus allowing unit testing and automated regression testing would be beneficial.
Good communicator including excellent verbal and written English.
Degree in Software Engineering, Computer Science or another related subject.
Ability to work autonomously with minimal supervision, including time management and prioritisation.
Team player who enjoys interacting with a group of highly-motivated engineers.
Ability to analyse and resolve complex technical issues at a system design level, collaborating across multiple disciplines.
Flexible approach to working in a small team, requiring a hands-on approach to getting things done.
Interested applicants: Please send in your detailed resume to hr@searchstaffing.com.sg or contact Vincent Low for a confidential discussion at 6749 4236.
Skills OVERALL JOB PURPOSE

Administrative roles that require close supervision and instruction to bring about outputs:

Providing completed tasks and inputs into functional processes, projects and systems

Building effective working relationships within the Business Unit and functional area

Developing fundamental functional skills

Understanding ERM's functional processes and systems

CORE EXPECTATIONS & RESPONSIBILITIES

Personal Leadership

Use general technical or subject matter knowledge to contribute to deliverables

Build professional knowledge by keeping up to date with specialist area trends and Read more
best practice

Follow prevailing authorization processes, policies and practices for all aspects role (e.g. Health and Safety, expenses, expenditure, travel, etc.)

Maintain organized and effective personal filing, scheduling and planning systems

Build working knowledge of ERM vision and strategy

Work effectively within the team

Deliver tasks on time and within budget (where budgets apply) to a high level of quality

People Leadership and Development

Communicate clearly with peers, colleagues, internal clients, sub-contractors, agency staff etc as applicable, to understand work requirements

Build successful and effective working relationships with immediate colleagues and within the functional area / business unit to ensure successful delivery of work and strengthen knowledge / resource base

Participate in own career development, including contributing to appraisals, development plans, and balanced score cards

Follow safe working practices, including submitting ECS entries

Client Relationships and Business Opportunities

Build awareness and understanding of functional; area, processes and initiatives

Escalate work related problems or queries as appropriate to ensure timely and swift resolutions

Respond to team or internal client queries in an accurate, effective and timely manner

Business Results and Performance Culture Responsibilities

Use general technical or subject matter knowledge to contribute to the functional team

Prepare initial draft work outputs in relation to area of expertise and or specific assignment

Carry out appropriate administration / coordination of tasks to support the function for example (but not limited to) dealing with first line enquiries, data entry, compilation, filing and archiving of documentation and updating of relevant internal systems

Keep sound records and filing system for reference and verification

Follow up on commitments made in a timely, accurate and complete basis

Undertake any other duties that may be required from time to time

Functional Specific

Front Desk

Manage the front desk area to ensure effective receiving and relaying calls promptly, taking messages and/or forwarding callers to other appropriate personnel and mail communications both internally and externally to maintain professional image

Meet and greet visitors in a warm, welcoming and professional manner at all times. As when required, guide visitors to sign in/out of office log book and issue/collect visitor passes. Brief visitors on Emergency exits.

To assist staff & visitors for assistance or information if required.

Daily staff movements update in and out of the organization for ease of front desk role and emergency situation. Maintain the office contact list – updating and circulating when amendments are made.

Manage outgoing/incoming mail along with local and international couriers

Manage the booking of meetings rooms and catering requirements

Maintain tidiness of the front desk area.

Championing office cleanliness; including paper waste, common areas, utility rooms, spare desks, pantry, keeping on top of cleaning contractors to ensure they are providing a high level of service

Liaise with building management on any building issues – and relaying to the office if/as required

Schedules and coordinate appointments, meetings and events (both internal and external) as necessary

Administration

Overall administrative support.

Manage the purchasing of all office supplies, furniture, equipment & printing

Design and implement office policies – ensuring cleanliness and hygiene standards are maintained

Support in flight, hotel bookings, & travelling visa applications when required.

Assist Partners to complete the paperwork of their expense claims.

PPE inventory management including recording, tracking etc.

Organising internal events/ trainings.

Assist in liaising with the sub-contractors and office building management for office maintenance.

GMS Timesheet – as a backup administrator for the groups.

Backup or support any company administration matters when in need or upon request by Consultants/Partners.

Logistics support for meetings, conference, calls & events, including but not limited to tracking of participants' attendance, booking of rooms, TV conference connection, projector and printing of materials.

Undertake other admin task whenever is required.

IT Coordination

Assist in setting up related IT equipment at work desk for new hires

Support in creating new proposal/project folders in shared drive

Maintaining IT equipment lifecycle records and manage non-working condition of IT equipment arrangements for recycle

Ensuring all IT equipment and accessories are sufficient for replacements if required

Maintaining the IT office equipment to its working condition at all times.

Computer set up for new hires including reimaging the computers, system log on set up and e-mail ID set up.

IT purchases and disposal of unused/ obsolete IT equipment.

Order mobile phones and liaising with the vendor for repair if required. Maintaining the mobile phones contract.

Finance

Support finance department in scanning invoices weekly

Support sending invoices to clients via local mail/overseas courier

Ad-hoc support for cheque deposits and verification of documents at the bank

Support Consulting staff comply with Finance process and filing

Other Office Support

Client Feedback Follow-up:

to monitor and follow-up on CFF sent and update the record accordingly by end of 3rd week of every month.

Archiving of Projects/Proposals files and maintaining the archiving log is up to date as well as sending them to archiving warehouse.

Assist Consultants with minor formatting if required.

Assist new hires orientation of office premise

Assist recruitment team in coordinating candidates interview schedules

Assist in notarised documents at the Notary Public office

Please refer to individual KPI and or Balanced Scorecard for details on specific task and activities. The above is a general description of duties likely to be performed; this description does not form part of the contract of employment.

Education/Training/Qualifications

Diploma/Degree holder

Minimum of 2-5 years of experience in Office Administrative in an international working environment

Knowledge and experience working with PowerPoint, Excel, Word, SharePoint, Adobe Professional, Outlook, Social Media Management, Database Management and other Microsoft Applications

Flexibility to work with multiple personalities and with all levels of management within an organization

Resourceful with proven ability to multi-task and prioritise workload to meet deadlines

Confident, pro-active and meticulous

Strong interpersonal and communication skills

Possess a positive attitude, pleasant and approachable

BEHAVIOUR EXPECTATIONS

Personal Leadership

Passionate about developing own technical expertise and apply to business needs

Has high personal performance aspirations

Takes ownership of personal development

Respects others and different contributions

People Leadership and Development

Health and safety:

You see it, you own it

Seeks and accepts constructive feedback; takes on board lessons learned

Actively seeks clarity on what is expected

Client Relationships and Business Opportunities

Listens accurately to understand internal client perspectives, needs and issues

Understands how technical output supports internal client's commercial objectives

Personally well organized, flexible when required to meet internal client demands

Business Results and Performance Culture Responsibilities

Consistently ensures delivery of quality work

Contributes effectively to team results through responsive and flexible behaviour

Understands and applies ERM's code of ethics; operates with honesty, professionalism and integrity

Manages time effectively and utilizes self well
Skills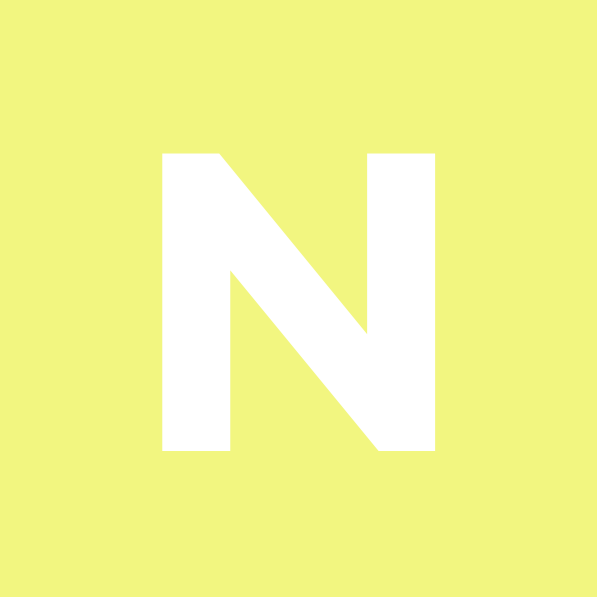 Responsibilities

Support operations of the Transformation Programme Office

Source and collate data in preparation for meetings and workshops

Prepare presentation materials

Assist in the planning, preparation and delivery of meetings and workshops

Handle logistics matters for meetings and workshops such as room set up, notes taking, attendance tracking

Assist in updating all meetings and workshops materials, minutes and follow up action required

Perform any other duties as assigned by the supervisor

The Ideal Candidate

Polytechnic Diploma holder Read more
from a recognised Polytechnic, preferably in Business discipline

Prior working experience is not required

Advanced Powerpoint skills and intermediate Excel skills

Confidentiality, tact and discretion when dealing with confidential information

Positive attitude, able to work independently and as a team player

Able to multitask under occasional tight timeline

Possess good written and communication skills
Skills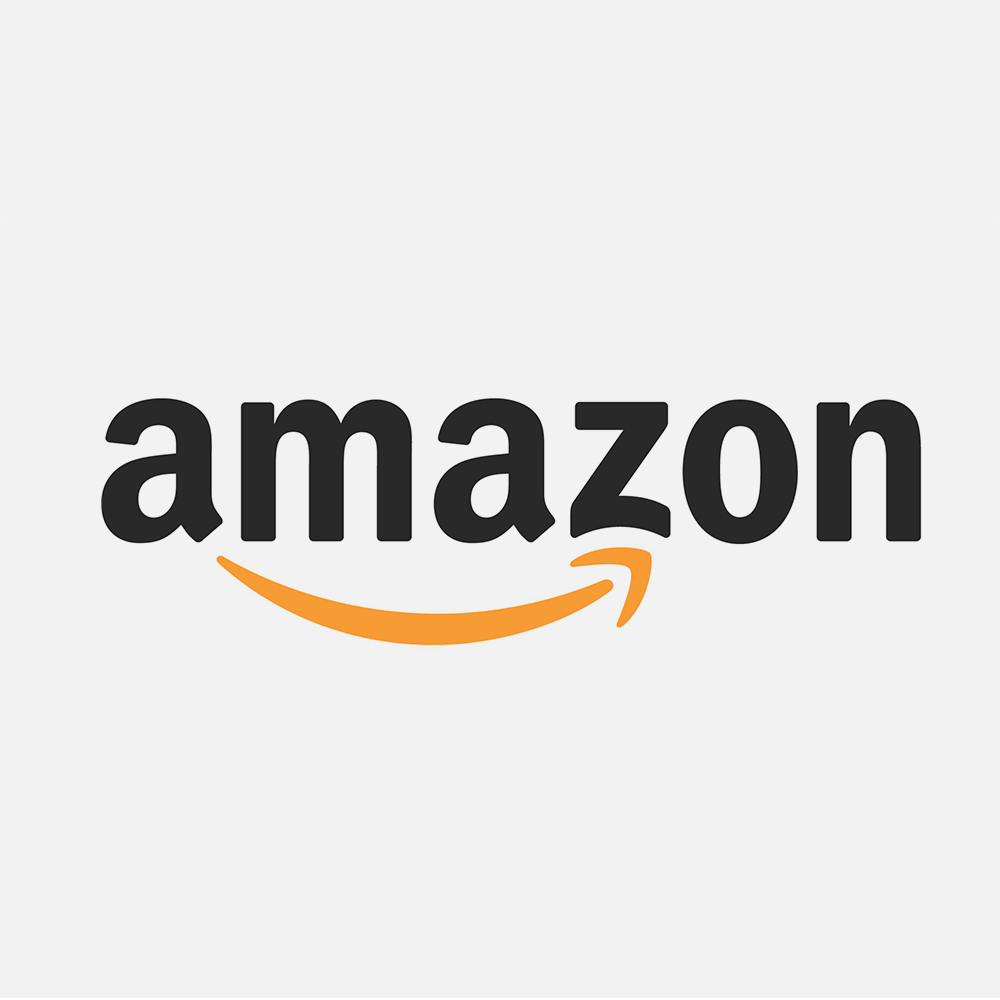 AWS is one of Amazons fastest growing businesses, servicing customers in more than 190 countries, reshaping the way global enterprises consume information technology and powering the developers who are building the next generation of global industry leaders. AWS customers include some of the most innovative startups like Netflix, Pinterest, Spotify, Airbnb, and Instagram as well as some of the largest global enterprises like Shell International, Unilever, Hitachi, Sharp, Read more
Bristol-Myers Squibb, and Samsung. We help global and local enterprises to use cloud to remediate their legacy technology and build new innovative businesses.

We are currently looking for a Business Analyst to support our Technical Program Management function in the launch of complex services. In this role you will be responsible for the end-to-end business analyses that underpin the launch of our services in the regions and areas across Asia Pacific. Responsibilities include the analysis of market opportunities, the collection of business and technical requirements from internal and external customers & various source systems, the building of business cases for services across regions and areas, and the tracking of the successful production launch that delivers on service adoption and business case expectations. The ability to use advanced reporting tools and work with a multitude of source systems is critical for the role.

The successful individual will need to have the ability to navigate in a fast-paced environment, haves superior attention to detail, be independently motivated, works well across different groups, and be able to multitask. The ideal candidate will have possess:

· Excellent Time Management Skills

· Results Oriented

· Excellent Analytical and Judgment Skills

· Attention to detail & accuracy

· Excellent Professional Communication Skills (Written & Verbal)

· Team Oriented

· Self-Motivator/Excellent Initiative/Flexible

· Strong Customer Service Skills

· Proven Planning and Organizational Skills

Basic Qualifications

· 3+ years experience in business strategy, operations or finance function

· Advanced experience in the use of standard tools like Tableau, Salesforce.com, Excelrtifications, like PMP, CSM, are a must

Preferred Qualifications

Bachelors Degree in Accounting, Finance or Business preferred.
Skills Program Start: June 2020

Why You'll Love Cisco

Everything is converging on the Internet, making networked connections more relevant than ever before in our lives. Our employees' revolutionary ideas impact everything imaginable - from entertainment, retail, healthcare, and education, to public and private sectors, smart cities, smart cars, and everyday devices in our homes. Here, that means you'll take creative ideas from the drawing board to powerful solutions that have Read more
real world impact. You'll interface with Cisco leaders, partner with experienced mentors, and develop incredible relationships with colleagues who share your interest in connecting the unconnected. You'll be part a team that cares about its customers, enjoys having fun, and you'll take part in changing the lives of those in our local communities. Come prepared to be inspired.

Team Description

Project management has never been more important to our organization. You'll play an integral role in the business tying project results to business goals, resulting in better market positioning. Collaborate with cross-functional teams and solve for business efficiency. You will be involved in the definition, planning, management, delivery of various projects and supporting the ASEAN Project Management Office part of the Cisco Global PMO.

What You'll Do

Execute project management skill sets and methodologies to address long-term opportunities to impact and improve the business

Adherence to Cisco GPMO project management methodology and all other internal methodologies

Assist in all project management cycles, including quantitative and qualitative analysis, forecast trends, all to identify risks and issues and work toward innovation and operational excellence

Support for continuous improvement of all processes, methodologies and services

Support and further build change management processes

Collaborate with stakeholders to provide innovative solutions to optimize internal and external processes, policies, protocols, and tools that will enable the best cost, quality, and delivery of Cisco products

Supports project delivery by contributing to the integration and alignment of projects and/or tracks of work within and across functions as required by the project and program managers

Track success metrics and continually ensure that each project is on track and compliant.

Develop, evaluate and provide reporting on project progress and performance against established metrics.

Perform tasks such as Resource assignment, repository access & maintenance, report generation and tracking

Usage of tools and processes to assist Project Management Work (Project & Customer deliverables) which includes financials.

Engage in the tasks, specific to PMI phases in supporting the PM/PgM (e.g Plans, status reports, closure docs etc.)

Work with field personnel to handle project issues as they arise during deployment

Account/Area level Data gathering & Reporting for P&L.

Assist with engagement scoping and cost modeling

Oversight of engagement deliverable creation

Optimize and coordinate interaction between internal, partner and customer resources toward the completion of key services projects and programs

Develop technical & business knowledge as necessary to meet evolving business requirements

Provide support for other PMO duties as assigned

Qualifications

Recent graduate or on your final year of studies toward a bachelor's or master's degree in Business, Communications, Mathematics, Statistics, or a related field

Minimum of 3.0 GPA or higher

A strong understanding and experience with project management fundamentals and methodologies

Strong communication and collaboration skills with a passion for solving problems

Excellent organization and time management skills

Why Cisco

#WeAreCisco, where each person is unique, but we bring our talents to work as a team and make a difference. Here's how we do it.

We embrace digital, and help our customers implement change in their digital businesses. Some may think we're "old" (30 years strong!) and only about hardware, but we're also a software company. And a security company. A blockchain company. An AI/Machine Learning company. We even invented an intuitive network that adapts, predicts, learns and protects. No other company can do what we do – you can't put us in a box!

But "Digital Transformation" is an empty buzz phrase without a culture that allows for innovation, creativity, and yes, even failure (if you learn from it.)

Day to day, we focus on the give and take. We give our best, we give our egos a break and we give of ourselves (because giving back is built into our DNA.) We take accountability, we take bold steps, and we take difference to heart. Because without diversity of thought and a commitment to equality for all, there is no moving forward.

So, you have colorful hair? Don't care. Tattoos? Show off your ink. Like polka dots? That's cool. Pop culture geek? Many of us are. Passion for technology and world changing? Be you, with us!
Skills Aspect employs a team of passionate individuals who are changing the face of customer engagement. Over our 40-year history we have empowered employees by creating an inspired community that values customer obsession, unlocked communications and relentless innovation. Our ability to think big has enabled us to continually evolve and lead the market, and to stay on the forefront with exciting technologies including cloud, mobile and artificial intelligence.

Job Description

GENERAL Read more
SCOPE & SUMMARY (Singapore based – remote worker with Regus access card)

Marketing Specialist: Reporting to the International Marketing Director (based in UK), the Senior Marketing Specialist ANZ & North Asia is responsible for the delivery and execution of marketing programs that drive sales effectiveness and pipeline growth for our existing customer base and for new business acquisition. The Specialist will have a successful marketing program background and demonstrated ability to lead and implement key tactics (email marketing, telemarketing, social media, webinars, conferences, trade shows, events, user groups, etc.). In addition to field marketing, the marketing specialist will also play a key role in the development, delivery and reporting of global marketing programs & will develop marketing strategies for new and existing products and services. They will research trends and technologies to ensure products meet customer needs. Creates marketing programs to popularize the products to customer audiences and support our customer first strategy. Works with sales to ensure that sales reps have necessary product collateral and advertising materials.

PRIMARY ROLE & RESPONSIBILITIES

* Deliver on regional marketing demand plans focused on new logo demand generation and installed base upsell/cross-sell activities

* Deliver programs on time and on budget to targeted results; continually monitor, analyze and tune campaigns to maximize ROI

* Develop an understanding of Aspect customer base and products to actively and creatively come up with suggestions for tools and lead generation activities

* Provide best practice guidance, and input into local sales and marketing activities such as, customer site seminars, user group events and nurturing activities

* Create, manage, and track marketing campaigns within Salesforce.com and the Pardot marketing automation system; adhere to all stated marketing operations processes

* Collaborate with the marketing operations team to report on programs through the marketing and sales pipeline

* Collaborate with the marketing creative services team to develop and deliver marketing support materials such as email invitations and landing pages to support programs and campaigns

*Lead marketing programs, campaigns, and projects as assigned

*Manage webinars, and trade shows or smaller events as needed

*Budget management

*PR and social media support

*Manage third party vendors

*Manage and coordination with local channel partners with marketing activities, ROI, support channel partner with MDF application, processing and reimbursement and next steps

* Other duties as assigned

Qualifications

SPECIALIZED KNOWLEDGE & SKILLS

* Ability to communicate complex information to people of all levels: peers, subordinates, sales and leadership.

* Strong customer service and teamwork skills. Professional demeanor to maintain and enhance relationships.

* Exercises judgement within defined policies.

* Works on problems of diverse scope where analysis of situation or data requires evaluation of identifiable factors.

* Exercises judgment within generally defined practices and policies in selecting methods and techniques for obtaining solutions. Develops and administers budgets, and performance requirements.

* Familiarity with email marketing best practices a plus

* Excellent communication, interpersonal skills and ability to manage by influence

* Ability to communicate and interface with senior management

* Ability to work under pressure and balance multiple priorities to meet timelines

* Strong team player

JOB REQUIREMENTS

* 5 + years of experience.

* Bachelors degree in marketing or communications preferred or equivalent experience.

* Proficiency in Mandarin (speaking) essential

* Ability to pass a background check may also be required.

* Physical requirements include sitting for long periods of time, lifting up to 75 lbs. on occasion.

* Strong project management skills required.

* High level of proficiency in Microsoft Office, webinar software, sales force automation and marketing automation software required.

* Position requires the ability to travel on occasion (up to 30% of the time), and the ability to meet tight deadlines.

*KM1-LI

Aspect is an equal opportunity/affirmative action employer with a strong commitment to diversity. In that spirit, we are particularly interested in receiving applications from a broad spectrum of people, including women, minorities, individuals with disabilities, veterans or any other legally protected group.
Skills
The Learning & Development team is responsible for developing relevant technical and professional programmes within GovTech, to deepen digital and technical capabilities of staff in GovTech to enable staff to spearhead digital projects at national level and with various agencies.

What to Expect:

Develop and coordinate organisation-wide learning and development programmes that are targeted to reinforce or influence the development of GovTech's mission & vision;

Design and organise a menu of Read more
training programmes to support leadership & management development and strengthen technical expertise in relevant areas in ICT;

Work with GovTech business units to identify learning needs and support the development of training programmes required to achieve key outcomes;

Recommend and implement innovative learning platforms/channels and technology tools to engage learners;

Deploy data mining tools and analytical techniques to manage training information, analyse effectiveness of programmes, provide business insights, with a view to improve programme selection, content and delivery;

Review communications, marketing & resource platforms to better engage staff in various platforms of learning;

Work with GovTech business units to operationalise related Competency Frameworks and Assessments for the purpose of development and for career progression;

Conduct & deliver generic programmes; eg. Orientation and foundational programme.

Familiar with Learning Systems to ensure optimal usage for tracking and administration of learning events.

How to Succeed:

Degree holder, preferably with post graduate qualification in HRD/ Learning & Development. Applicants with IHRP Certificate would also be preferred.

8-10 years of experience with relevant working experience in curriculum design and programme development in an MNC, government body or statutory board, in the full spectrum L&D (experience in stand-up delivery optional) with a minimum of 3 years in managerial experience

Strong Learning and development planning, management and implementation skills

Critical thinking and Conceptualisation

Strong Facilitation and Communication

Strong project management and problem solving skills

Strong stakeholder engagement & management

A strong team player who is able to work independently

HR Analytics and Insights with technology excellence

Good understanding of core and technical skills and competencies required in the ICT sector (optional)
Skills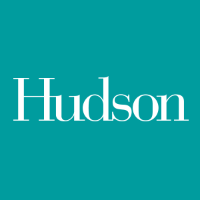 JOB DESCRIPTION

Designation

: Channel Account Manager

Roles & Responsibilities :

1) Sales Role

Cold Calling to Resellers

Profiling of Resellers

Identify and develop new Resellers for increase business

Increase business growth with existing Resellers

Qualify leads/opportunities

Identify Revenue Opportunities in targeted Enterprise/SME accounts

Account Mapping with key Resellers

Develop Sales Plans and Execute to close revenue

Prepare and manage 3 months rolling sales pipelines

Follow up on leads/opportunities (ownership)

Deliver solution presentations to resellers

Joint Sales Calls with Resellers

Prepare Presentations & Sales Reports

Prospect Read more
& manage entire sales cycle

Arrangement for Resellers' product presentation/POC/evaluation/demo

Provide Quotation to Resellers

Engage Product Managers to roll out marketing campaigns

Database Marketing - Mass email of newsletter/info to Resellers

Direct Marketing - Drive invitation & attendance for vendors' event/workshop/training

Updating & maintaining Resellers Database

Process Purchase Orders

Follow up on Orders Delivery

Resellers' AR collection

Credit Application for Resellers

Measurement :

To achieve Monthly Sales Quota

Sales Closure : Number of Orders Invoiced Per Month (70%)

Achieve Quarterly MBO (30%)

To submit your application, please apply on line using the appropriate link below or email your CV in Microsoft Words format to Louis.Thng@Hudson.com quoting BBBH66867

Your interest will be treated in the strictest of confidence. Privacy Statement Data collected will be used for recruitment purposes only. Personal data provided will be used strictly in accordance with the relevant data protection law and Hudson's personal information and privacy policy.

Louis Thng

Registration Number: 199501238M

Hudson Global Resources (Singapore) Pte Ltd

EA License Number: 18S9265

EA Personnel Registration ID: R1652656
Skills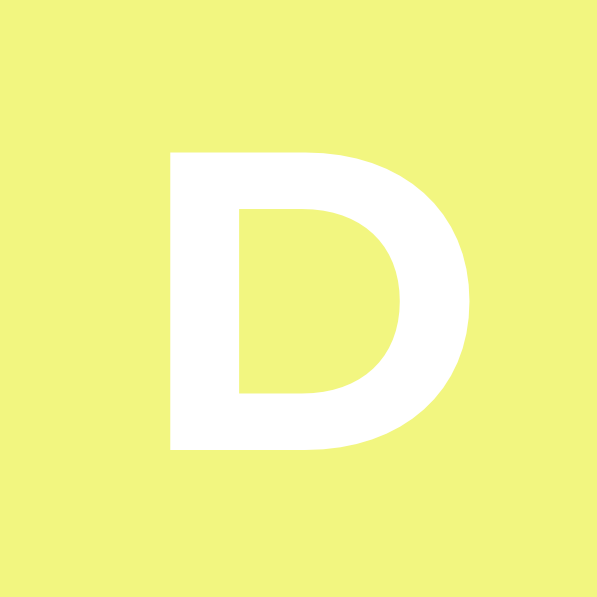 Job Description :

The

Business Engagement and Transformation

(BE&T) team is accountable for working across the DBS portfolio of projects, transformations and service offerings to drive market performance and outcomes.

The role is accountable for:

The project budgets that are being executed within their functional/geographical area. In particular to ensure that DBS is providing the right mix of talent internally and externally in a cost effective manner

Ensuring that the business signs up to Read more
and approves both the costs and benefits of investments.

Recommending priorities and trade - offs where necessary

This role is accountable for delivery of Back Office & Supply DBS portfolio across the APAC markets. In order to drive a common agenda, there will be a requirement to work across Functions/geographies to ensure that maximum amount of organisational knowledge is leveraged.

The leadership responsibilities of this role

include:

Manage senior level business and DBS stakeholders

Understand the business patterns and growth plans and its impact on the demand for DBS services.

Execute the strategic roadmap; short & long term vision; co lead the creation and prioritisation of the portfolio of DBS services and projects for the markets

Participate in strategic and budgetary planning processes, providing recommendations

End to end accountability of project / product delivery and business case

View holistically across the projects the inter-dependencies, find commonalities and work with Business Partners & PDM to ensure management of DBS resources to ensure DBS delivery excellence e.g. BAs, change management, service delivery

Co-ordination of service introduction across the portfolio of projects

The role of the Back Office & Supply Solution Leader is to work with their relevant Functional leads/Market Leads to refine the product/solution selection, shape the implementation roadmap, sequence deployment of projects / solutions for their functions/markets with the assistance of the Functionally/Market aligned BPs. They then provide the leadership and expertise to turn this roadmap into reality, whether it be providing the right resources and knowledge or the drive and clarity to land the solutions required

Together with the Business Partner, building a DBS 3-5 year roadmap for the function/market and ensuring that this aligns with the exec and global strategy

Clearly defining the business issues and opportunities that will result in the development of DBS solutions (together with the business and CoE delivery teams). Leading the team to gain an understanding of business needs, complexities, context and strategic trends across the function/market and identifying major new opportunities for IS that add value. Lead opportunity assessment process.

Working alongside DBS Enterprise Operations and ATS to ensure that we offer the best possible service and service catalogue to help the market to win. Ensuring the operations of BRM, ATS, D&A and Enterprise Operations are successfully delivered to the function/market SLA's

Grow and develop their team members to ensure that there is a strong pipeline of talent and succession plans.

Excellent stakeholder management, communication and ability to influence

Strategic thinking to bring together trends, opportunities and reality

Ability to work and deliver with and through others in a multifunctional team supporting project roles located in multiple locations and time zones

Strong organizational, customer service experience

Good understanding of business process, experience generating performance insights using performance report and KPIs,

Experience shaping compelling business case for change and quantify cost and benefits

Experience in Back Office & Digital processes

Demonstrated ability to translate business requirements into functional designs and functional concepts into business process

Worker Type :

Regular

Primary Location:

Shanghai

Additional Locations :

George Street, Seoul Office

Job Posting Start Date :

2019-10-18-07:00
Skills Position:

Regional Account Manager

Job Description:

Principal Accountabilities

● Define critical markets and new customers in the assigned sales territory, plan strategy and develop all key relationships to ensure strong foundation for solution selling. Maintain and promote relationships with customer contacts who may be determining design opportunities and deal with existing business challenges. Ensure customer satisfaction as it pertains to supply chain management and other value added services. Requires experience interacting with Read more
vendors and customers in a technical and engineering environment. Extensive understanding of pricing programs and models within the electronics industry.

● Requires comprehensive ability to develop strategic plans for all assigned accounts, sell and market full set of Arrow offerings incorporating in-depth knowledge of Arrow's key supplier lines.

● Must be able to prepare comprehensive internal quarterly business reviews (iQBR), presenting strategic plans and implementation steps to grow sales, demand creation and improve customer service. Ability to lead regular QBRs with major customers that unlock additional sales opportunities.

● Must be able to promote and sell the value add, supply chain, and full life cycle programs offered by Arrow. Requires proficiency in sales tracking systems, SalesForce.com, Oracle Establish and ability to build relationships with key suppliers.

●This job profile requires the assignment and participation in a sales compensation plan. A portion of OTE will be variable and tied to specific sales-related goals as set forth by Arrow.

Job Complexity

● Requires in-depth knowledge and experience

● Solves complex problems; takes a new perspective using existing solutions

● Works independently; receives minimal guidance

● Acts as a resource for colleagues with less experience

● Represents the level at which career may stabilize for many years or even until retirement

● Contributes to process improvements

● Typically resolves problems using existing solutions

● Provides informal guidance to junior staff

● Works with minimal guidance

Experience / Education

Typically requires 5–7 years of related experience with a 4 year degree; or 3 years and an advanced degree; or equivalent work experience.

Location:

Hong Kong

Time Type:

Full time

Job Category:

Sales
Skills