Sign in or register for a JobTech account.
Jobs that require

monitoring and evaluation

skill

Key Responsibilities
Work very closely with business units/industrial build team on solutioning and gathering business requirements for cost allocation program
Drive the cost data requirements gathering with stakeholders
Manage overall financials (cost categorisation, cost pools)
Support project management including issues tracking
Review and analyse cost allocation results across business units and products by countries
Validate prototype results to ensure business requirements are met
Participate in industrial build testing and provide on-going support to the technology teams as required
Actively contribute to the program, identify opportunities and propose recommendations / solutions
Key Deliverables
Support the design, prototype and industrial build of a new cost allocation methodology that would deliver the required granularity and transparency of costs for the Group.

Excel-based analysis
Communications materials (eg powerpoint slides) for stakeholder discussions
Requirements
Functional / technical competencies

Knowledge of banking products and financials
Proficiency in Excel and Powerpoint
Problem solving and analytics
Work structure and management
Communication
Thought Leadership
Drive
Teamwork
Skills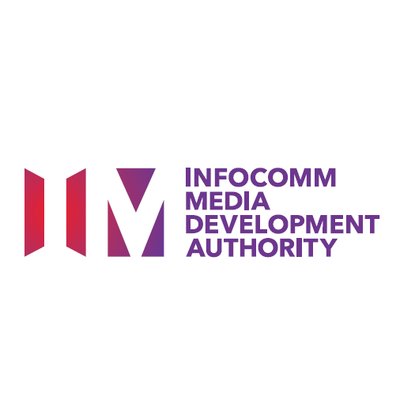 The Digital Utilities team sits within the Modern Services Cluster and is responsible to drive the strategy, development and acceptance of digital utilities to enable Singapore-based enterprises to access B2B business flows seamlessly and expand digital connectivity to key markets.
You will be an individual contributor working with partner agencies (e.g. MAS, ESG, GovTech), private sector entities, as well as inter-governmental forums promoting use of cross sector and cross border digital utilities. Your scope of work covers a wide range of activities, including but not limited to understanding the needs and challenges faced in promoting cross sector / cross border digital transactions, conceptualising and implementing new projects, promoting Singapore's thought leadership in digital utilities, and organising industry engagement and outreach programmes.
Responsibilities
Develop collaborative partnerships with local and overseas industry partners, trade associations to understand their needs and initiate sectoral proof-of-concept and initiatives, where relevant
Plan and manage partners in meeting milestones, timelines, and deliverables for projects, such as the Business sans Borders programme. This may include tracking and evaluating project deliverables related to grants, and capturing learning points from proof-of-concepts or pilots
Organise industry engagement and marketing activities, such as events, speaking engagements, roadshows to promote Singapore thought leadership in digital utilities or for specific programmes
Develop communication materials to support IMDA's participation in partner and industry events
Requirements
Background in business and marketing, finance, computer / computer science or information technology (IT)
3 – 8 years of working experience, preferably in business development, strategic planning, or finance industry
Methodical, process oriented, organised and proactive self-starter
Good communications, operations and project management skills
Good written and spoken communication skills, and presentation skills
Able to work well within a team with diverse personalities
Ability to multi-task, quick to adapt and able to work in fast pace environment
Position will commensurate with experience.
Only short-listed candidates will be notified.
Skills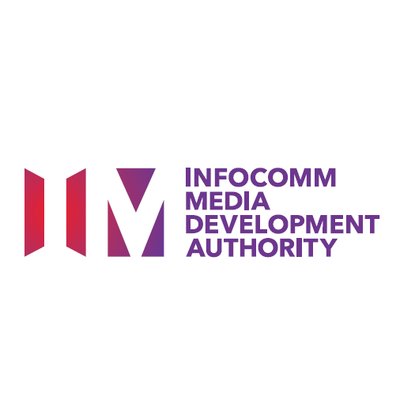 Responsibilities
Lead and conduct the technical evaluation of digital solutions from vendors to be Pre-Approved for the SMEs Go Digital (SGD) Programme for adoption by SMEs. Digital solutions cover sectors including but not limited to Retail, F&B, Wholesale, Logistics, Security, Environmental Services, Tourism, Accounting, Construction, Healthcare, Education, Finance, Maritime, and Media.
Perform market scan, technical reviews, and technology assessment with domain leads/experts including but not limited to Cyber Security, Internet of Things, Robotics Process Automation, Blockchain, Personal Data Security, Data Analytics, Artificial Intelligence, Cloud to ensure the required quality standards/levels of SGD Pre-Approved digital solutions are achieved.
Recommend and identify technologies to enhance the value of SGD Pre-Approved digital solutions.
Ability to chart technology roadmaps to level up ICT solutions standards.
Work closely with Sector Lead agencies to provide holistic & impact assessment on SGD Pre-Approved digital solutions and formulate options.
Develop assessment report, including roadmap of SGD Pre-Approved digital solutions for review, identify and evaluate new technology and capability to counter new emerging technologies.
Continuously improve and strengthen the technical capability of SGD Pre-Approved digital solutions Criteria & Evaluation Framework to meet SGD programme objectives.
Support administration as well as procurement as required by SGD programme.
Requirements
Background in Computer Science, Information Technology or related field.
Minimally 5 years of ICT experience, with one or more technical knowledge domains including but not limited to Cyber Security, Internet of Things, Robotics Process Automation, Blockchain, Personal Data Security, Data Analytics, Artificial Intelligence, Cloud Technology.
Knowledge and experience in technical evaluation/assessment including but not limited to enterprise applications, software, mobile & cyber security, video & data analytics.
Self-motivated individual who can work independently, as well as be a good team player.
High degree of initiative, flexibility, positive attitude and dynamic personality.
Excellent English communication skill, both written and verbal.
Prior experience in the public sector would be an added advantage.
Position will commensurate with experience.

Only short-listed candidates will be notified.
Skills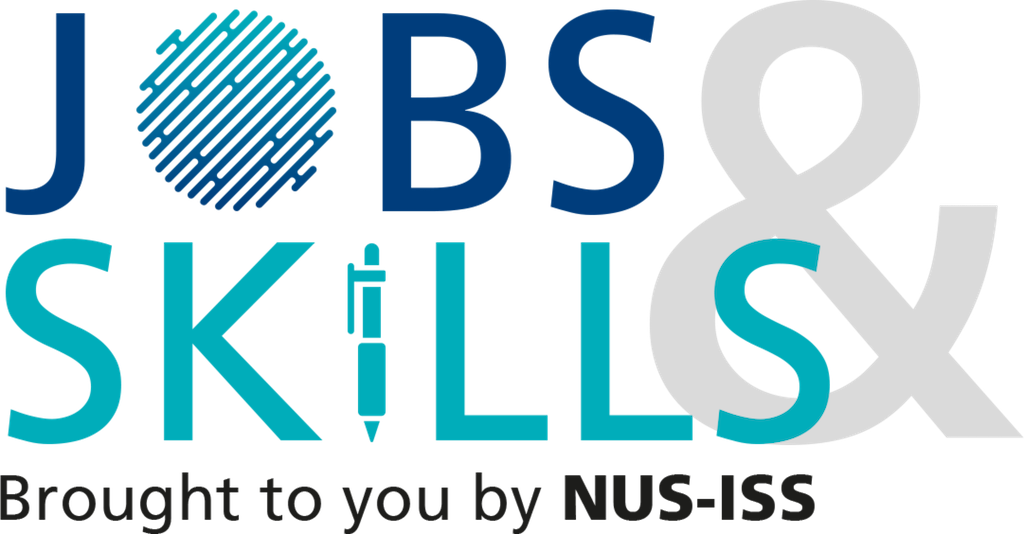 Singapore Airlines is looking to hire NUS-ISS talent.
• A member of the Data Engineering team and will be responsible for engaging with the Customer Data Management Officer, Data Protection Officer, data engineers, product & systems owners, and business users to ensure that privacy & security requirements are defined, documented, translated into effective & consistent processes to meet compliances to various jurisdictions like EU GDPR, PDPC, etc, and tracking of such activities to ensure compliances are met.
• Architect, implement & manage the tools used for management & reporting on metadata, systems/data lineage, data profile & quality, sensitive (including PIIs) data discovery & remediation, and data governance related activities.
• Align SIA's Information Security Strategy with any data governance programs and initiatives.
• Assist the business in the planning, prioritization and budgeting of their Data Governance related IT projects.
• Assist the business in the budgetary sizing of their IT plans.
• Required to take on Scrum Master roles in an Agile model to drive lean, efficient, value driven delivery of the IT Product/platform to support data management & governance initiatives.
• As Scrum Master, you will need to execute the Agile approach with good judgment, to manage the effort to achieve the product goals and manage Backlog prioritization within designated constraints. Blending with traditional project management principles and practices may be expected to fit large, complex, mission-critical, enterprise-level projects etc.
• As Scrum Master, you will need to support the Product Owner:
In managing customer expectations for deliverable.
Managing stakeholder communications.
Manage an effective system of project governance including Risk & mitigation.
Process Management and Improvement Responsibilities.
Champion ongoing process improvement initiatives to implement best practices for Agile Product Management.
• Any relevant ad-hoc project management duties to support the activities of data governance management
Skills
Opportunities and Benefits:

5 days work week
Work Life Balance
Attractive Remuneration Package
Incentive Trips
Flexibility and opportunity to develop recruitment strategies
Forward looking company with long term plans for career advancement

Responsibilities:

Maintaining relationship with existing clients
Building up and expanding your own portfolio in any industry
Sourcing, screening and shortlisting candidates through existing database, advertising, referrals, Linkedin and etc
Conduct employment advertising campaigns and programs.
Maintain college recruiting, affirmative action and career development programs.
Conduct research and analyzes data Read more
on assigned projects
Conducting phone or face to face interviews to identify suitable candidates
Understanding the job requirements and matching suitable candidates to appropriate roles, negotiate offer terms and place candidates successfully
Coaching and teaching of team members
Develop, implement and/or maintain employment and other recruiting and sourcing programs.
Pre-screen resumes and evaluates effectiveness of electronic candidate evaluation tools.
Document candidate evaluation and interview processes.
Negotiate and/or support hiring manager in developing new hire compensation package/offers.
Coordinate pre-employment travel, relocation, reporting dates, security clearances and employment processing, including visas.

Other Information

Minimum Diploma or Degree in Business Studies or any discipline with at least 1 year of working experience in same industry would be a plus
No experience can be considered
Excellent communications and interpersonal skills.
Proactive, takes initiative, & able to work independently in a fast paced environment
Positive mindset and never say die attitude

Applicants who possess relevant experience for the above responsibilities are most welcome to apply. If you do not possess the above experience, your application will still be considered on individual merits and you may be contacted for other opportunities.
Please submit your updated resume in MS format by using the APPLY NOW BUTTON.
Alternatively, you may also write in to [Click Here to Email Your Resume]
Our dedicated and approachable MCI consultants will get back to you soon for a confidential discussion.

Please include the following information in your resume:
• Education background
>• Work experiences in point forms
>• Reason (s) for leaving
>• Current and expected salary
>• Date of availability / Notice period

**We regret to inform that only shortlisted candidates would be notified. **

We wish you all the best in your career search.

Ong Hui Shan (Gwen)
>Registration No: R1767800
>EA Licence No.: 06C2859
>MCI Career Services Pte Ltd
Skills Invoice billing, generating of SOA, reconciliation of debtors accounts, apply receipts in SAP, and also generating of Aging reports.
Responsible for obtaining timely payments from customers within agreed payment terms and reducing AR outstanding.
Credit control and debt recovery
Perform follow-up via phone call, email or letter for overdue debts.
Resolve billing dispute with internal and external party
Responsible for receipts of payments on behalf of institutions and provide quality customer service.
Ensuring that Read more
all incoming funds are accounted for
Follow up unidentified cheques and GIRO payments and ensure that payments are updated promptly
Follow up on outstanding AR assigned based on monthly ATB generated at the beginning of the month
Timely and accurate update of the follow-up action taken in the telephone tracking worksheet and in SAP
Debt chasing via telephone calls to patient
Send monthly statement of accounts, issue reminder letters and follow-up on outstanding debts
Investigate and resolve customer and requestor's queries


Requirements

Min Diploma/Degree in Accountancy/Finance
Good interpersonal skills
Able to start work within short notice
Proficient in MS excel and SAP

For interested candidates, please send your most recent and updated resume to [Click Here to Email Your Resume]
>Subject heading: Accounts Assistant, AR

Michelle Lee Ser Min
>(R1440070)
>Recruit Express Pte Ltd
EA License No. 99C4599
Skills Responsibilities:

• Provide full secretarial and admin support to the project team to ensure the smooth running of the project office operations.

• Effectively and efficiently manage meeting arrangements including room bookings, catering requirements, logistics, presentation set up and presentation material.

• Maintain records of Project Team Members/visitors and assist in their movements.

• Maintain the project calendar.

• Take minutes of meeting and maintain records for the project team.

• Support the Document Read more
Controller in the development and maintenance document control processes for the efficient management.

• Maintain a proper and user-friendly filing and document control system for recording and tracking of all documents related to the project team members.

• Support the project team in daily admin roles and assist to keep stock of stationary supplies for the department.

• Perform data-entry, recording, printing and filing duties.

• Undertake any ad-hoc admin projects/duties as required.

• Coordinate travel arrangements inclusive of air-ticket, hotel accommodation, visa arrangements, claims etc

• Assist to check and verify staff claims and invoices for project team.

• Prepare and raise purchases requisition for purchase of office equipment and other procuring items.

• Provide secretarial administrative support including typing and editing documents, management of expenses and filing.

• Suggest and implement new initiatives to support the development of the role as required.

• Ensure the office facility is functioning as required by the project team.

Requirements:
>
• Min GCE A level or Diploma in Business Administration with certifications in Secretarial studies.

• Min 5 years relevant experience in an EPC environment serving the Oil & Gas Industry.

• Proficient in MS Office applications (Excel, Words and PowerPoint) is a must and experience in using

• SAP software is advantageous.

• Ability to multi-task and work independently as well as in a team.

• Proficient in written and spoken English.

• Good knowledge and experience in making organizing travel arrangements and visa
application/embassy requirements etc.

• In depth awareness of project related processes: document transmittals, document control, monthly reporting, drawing reviews, bid package development, electronic document reviews, FTP site management, client interfacing.

All Successful candidates can expect a very competitive remuneration package and a comprehensive range of benefits.

Interested applicants may wish to email your resume in a detailed Word format to [Click Here to Email Your Resume]

We regret that only shortlisted candidates will be notified.

Cindy Char Sin Yi
[Click Here to Email Your Resume]
>
EA License Number: 02C4944
Registration Number: R1765345
People Profilers Pte Ltd
100 Beach Road #33-06, Shaw Tower Singapore 189702
Tel: 6594 9892 Fax: 6835 7890
Skills
Responsibilities:

You will report to the Project Director for the project cost accounting, project schedule tracking, and resources control of all project activities.
Maintain proper project documentation, and ensure accuracy of all design submissions to comply with project specifications and clients' requirements.
You will be attending meetings with clients, and conduct visits to construction sites.
Continuously develop, maintain and manage good working relationships with clients.


Requirements:

Diploma in Electrical Engineering or equivalent.
Able to work Read more
independently and with good initiative.
Assertive with good interpersonal skills.
Detailed and meticulous.
Proficiency in AutoCAD and Microsoft Project will be an added advantage


Please submit your updated resume in MS format by sending your updated resume to [Click Here to Email Your Resume] using the APPLY NOW BUTTON.

By submitting your personal data and/or resume, you give consent to collection, use and disclosure of your personal data and/ or resume by the company (or its agent) for the purpose of the processing and administration by company relating to this job application.

Our dedicated and approachable MCI consultants will get back to you soon for a confidential discussion.
>Please include the following information in your resume:
>• Education background
>• Work experiences in point forms
>• Reason (s) for leaving
>• Current and expected salary
>• Date of availability / Notice period
>**We regret to inform that only shortlisted candidates would be notified. **
>We wish you all the best in your career search.
>Richard Lam Weng Wah
>Registration Number: R1217553
>EA Licence No: 06C2859
Skills Job Responsibilites

Planning shipments based on product availability and customer requests
Tracking orders to ensure timely deliveries
Preparing shipping documents (like invoices, purchase orders and bills of lading)
Other ad hoc duties

Requirements

Minimum NITEC and above in any field
Renewable / convertible based on individual's performance
Can commence work immediately / within short notice


Interested candidates kindly send in your resume to: [Click Here to Email Your Resume]
Attn: Wendy Khoo Hui Wen (R1761665)
Recruit Express Pte Ltd Read more
Skills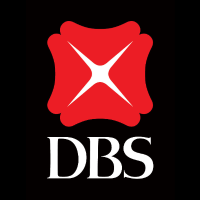 !*!Business FunctionAs the leading bank in Asia, DBS Consumer Banking Group is in a unique position to help our customers realise their dreams and ambitions. As a market leader in the consumer banking business, DBS has a full spectrum of products and services, including deposits, investments, insurance, mortgages, credit cards and personal loans, to help our customers realise their dreams and aspirations at every life stage. Our financial Read more
solutions are not only the best in the business – they were made just right for you.This position job involves providing an IT interface to business units and analyzing and defining business requirements. An insurance business analyst will be working very closely with business units and the technical development teams on all projects. He/She will engage in discussions and capture requirements/ specs based on interaction with business users. Interprets data and turns it into information which can offer ways to improve a business, thus affecting business decisions. Gather information from various sources and interpret patterns and trends, make recommendations about the methods and ways in which a company obtains and analyses data to improve quality and the efficiency of data systems. Assist in testing and rollout of digital/data initiativesResponsibilitiesAssist in development of analytical capabilities for Bancassurance both Life Insurance and General InsuranceAssist with the implementation and support of business information systems (ADA, BDS and etc) across multiple departments and strategic insurance partners. Identify problems and opportunities, provide solutions that help achieve the business' goals improve internal and external reporting and sales performance tracking.Conduct market analyses for insights and trendsAssist in developing and monitor data quality metrics and ensure business data and reporting needs are met.Assist to streamline and provide consistent framework on insurance dataAssist in users testing, develop test cases for various scenarios and computation of digital solution and journeysOther Ah hoc initiativesRequirements2 to 4 years of experience in project management, planning and business analytics in banking/insurance industryGood insurance products knowledgeDiploma/Degree in Business/ Computer Science/Statistics/Finance or equivalent Core competenciesHighly driven and self starterDelivery focus and able to function under tight timelines. Excellent communication skillsGood Banking product and system knowledge will be a plusTechnical competenciesAnalytical and inclination for problem-solvingAdvanced Excel skills, ability to analyze large datasetsExperience with SQL, Python, Java, C++, Qlikview BI tools will be advantageousAttention to detail Strong communication/interpersonal skillsApply NowWe offer a competitive salary and benefits package and the professional advantages of a dynamic environment that supports your development and recognises your achievements.
Skills