Sign in or register for a JobTech account.
Jobs that require

motivated

skill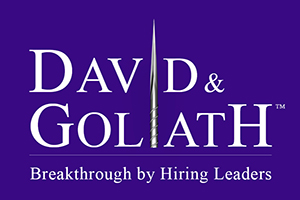 Are you exceptional in being a SA / BA with experience working in Banking?
If so, this could be the career opportunity for you !!
Systems Analyst/Business Analyst (Credit Risk) - Banking
We are looking for a dynamic and self-motivated individual who has the interest and commitment to develop a career in risk management. You will be a member of the Credit Risk Management (CRM) division in the Risk & Performance Management Department. This team is responsible for managing the credit risk of the trading counterparties and investment-related service providers. This role focuses on managing counterparty credit risk data/information needs and system requirements for CRM division
Working closely with technology team and/or external vendors to ensure that system enhancements or implementations are executed in a timely and proper manner
Proactively communicate and collaborate with other departments to analyse data/information needs and system changes required to meet business requirements
Being one of the counterparty credit risk system subject matter experts so that you can lead in system discussions and review system functional specifications provided by the technology team and/or external vendors
Undertaking user acceptance testing of enhancements / changes to the counterparty credit risk systems that facilitate limit / guidelines monitoring and reporting activities undertaken by the division
Overseeing and driving implementation and delivery of counterparty credit risk projects and initiatives
Preparing counterparty exposure reports for senior management, risk governance committees and clients
Providing administrative support in managing counterparty matters and monitoring of approved counterparties, limits and guidelines
In return for this excellent career opportunity, we ask that you have the following:
Bachelor's Degree in Computer Science or equivalent in a reputable University
Relevant working experience in the finance industry. Good knowledge of financial instruments/markets, risk monitoring processes and counterparty credit risk measurement will be favourable
Adept in dealing with multiple stakeholders (technology, operations, business units) in a fast-paced environment
Good systems experience is essential – hands on testing / systems spec review/ UAT etc.
Strong analytical and product management skills required, including a thorough understanding of how to interpret business needs and translate them into application and operational requirements
Proficient in Microsoft Office applications such as Word, Excel and Access, you should also be familiar with SQL (including writing of SQL queries) and Tableau
Effective time management and prioritisation skills, to drive project delivery on time
Disclaimer: Candidates who are shortlisted will go through generic Technical Tests and Face to Face interviews.
If this speaks to you and you are ready for a new challenge, please send your Resume in MS word format to bennie.yeo@davidgoliath.net
Even if you are not interested, you can still park your CV with us for other Banking IT positions or forward this Advertisement to your counterparts with the relevant Banking IT experiences I am looking for.
We Seek to:
Understand your personal circumstances, needs and ideals
Present your credentials to our clients only with your permission
Strategize and consult with you
Your application will be kept with the strictest of confidence.
EA License Number: 18S9167
Registration ID: R1114115
Skills Working Location : Alexandra
>Working Hours : 8.30 am - 6.00pm
> 5 days' work week (4 weekdays and 1 weekend)
>Salary Basic Up to $2500 + Commission

Job Responsibilities:

Promote and sell car leasing solutions to clients and continuously looking for opportunities to grow our clientele base.
Building and maintaining relationships with client within customer companies and key personnel within inter-companies.


Requirements:

Diploma/GCE Read more
'A' level
Excellent customer service attitude
Possesses strong interpersonal and communication skills
Must have a valid Class 3 driving license
Must be confident, hardworking and self-driven. Motivated to drive revenue and sales.
No experience in car rental industry required; so long there is corporate sales prior exposure
Fresh graduates are welcome to apply
Candidates need not own a car as it will be provided during course of work.


Ashley Ng
>Reg No: R2090403
>EA No: 19C9570
Skills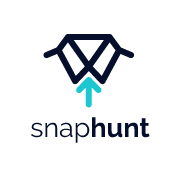 The Offer
Work alongside best in class talent and learn new technologies
Great work environment with an energetic startup team
Excellent career development opportunities

The Employer
Our client is a Fintech company and they have designed a trading platform for low-latency access to worldwide FX liquidity. Through their platform, they aim to tackle and resolve existing issues in FX trading as well as provide analytics to the user to capitalise their liquidity and Read more
trading history.
The Job
You will be responsible for :
Performing daily system health checks.
Providing 1st and 2nd level technical and functional support for client queries and issues over phone and email.
Researching problems thoroughly, testing solutions and making recommendations to clients.
Reacting to critical issues on a timely basis i.e. troubleshoot, investigate and escalate (if necessary) issues and create or apply appropriate solutions to immediate issues.
Troubleshooting problems across a wide range of technical skills including Unix, SQL, XML, FIX and Java.
Providing assistance in our product and explaining processes in accordance with internal procedures.
Providing project management for onboarding of Client setups and Bank connections.
Providing weekend support for deployment and post-checks.
Configuring demo environments for sales.
Maintaining awareness of relevant technical and product trends with self-learning and job shadowing.
Working across teams to continually provide feedback, improve product, and drive future innovation

The Profile
You have at least a Diploma in Computer Studies or related discipline.
You have at least 2 years experience in support related fields.
You have a basic knowledge of Linux environment.
You posses experience working in a Technical Support environment with excellent customer service skills.
You have a basic understanding of FX market and/or a desire to learn FX. Having knowledge in other financial asset class is helpful.
You are able to communicate effectively and professionally, both verbally and in writing with customers and colleagues at all levels of technical and non-technical skill sets.
Having knowledge on UNIX command line, SQL or Java programming is a plus.
You are able to multi-task, prioritise and deliver in a mission critical / time pressured environment.
You have a positive and helpful attitude to serve customers and assist colleagues.
You are proactive with good analytical and organisation skills.
You are a self-starter and are resilient in tough situations
You have a drive to learn and master new technologies and techniques.
You are able to work night shifts on rotational basis.

Ref :60387064
Skills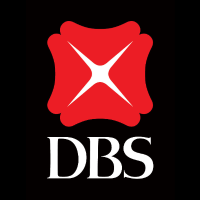 !*!Business
Function
Group Technology and
Operations (T&O) enables and empowers the bank with an efficient, nimble
and resilient infrastructure through a strategic focus on productivity, quality
& control, technology, people capability and innovation. In Group T&O,
we manage the majority of the Bank's operational processes and inspire to
delight our business partners through our multiple banking delivery channels.Responsibilities

Hands-on developer who writes high quality,
secure code that is modular, functional and testable
Lead the design, implementation, and delivery Read more
for
engineering efforts across a program
Create or introduce, test, and deploy new
technology to optimize the service
Design and build technical road-maps and guide
the development staff on adoption
Contribute to all parts of the software's
development including design, development, documentation, and testing
Have strong ownership of your team's software and
are deep in the maintenance characteristics, runtime properties and
dependencies including hardware, operating system, and build.
Communicate, collaborate and work effectively in
a global environment.

Requirements

Degree in Computer Science or related field
Strong foundation in algorithms, data structures
and core computer science concepts
Evidence of working with object-oriented
development and design patterns
Proficiency in multiple modern programming
languages such as Java, Angular, etc.
Key Technology Focus Areas \: Java, Spring Boot, JPA,
REST API, Pivotal Cloud Foundry, Jenkins, Angular, Kafka, MQ, Swagger, Git
Strong written and verbal English communications
skills
Strong analytical and excellent problem-solving
skills
Experience working in an Agile environment
Experience with XP, TDD and BDD in the software
development processes
Proficiency with cloud technologies (IaaS, PaaS,
serverless technology, NoSQL databases), micro-service design, CI/CD,
DevOps
Experience designing scalable fault tolerant
platforms that are resilient to infrastructure failures
Experience with the strangulation pattern and
anti-corruption layers to migrate monolithic systems into independent
services
Apply Now

We offer a competitive salary and benefits package and the
professional advantages of a dynamic environment that supports your development
and recognises your achievements.
Skills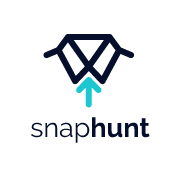 The Offer
Join a fast-growing analytics and IT consulting firm
Be part of an open-plan and collaborative work environment
An opportunity to grow your career with the firm

The Employer
Our client is an an award-winning fast-growing analytics and technology consulting business with multiple vendor partnerships across APAC. They provide world-class support and expertise customers across the globe.
The Job
As an FOPM Senior Consultant TM1 / PA (with Anaplan, Jedox) your Read more
responsibilities will include:
Defining objectives and scope for new application with technical management, business users and executives including documenting specifications
Strategizing, designing, developing and implementing a FOPM & Reporting Solution (eg IBM Cognos TM1 and Anaplan/Jedox) based on data availability, environment, user, situation, and logistics.
Determining & documenting solution/tool utilisation, data availability, environment/user/situation/logistics considerations and data visualisation methods.
Planning services and recommending the technical solution, leading to project plan creation.
Development of material for the internal use and improvement of the quality and services offering.
Following up on all questions, tracking client calls (via project & issue tracking platform).
Proactively empowering client users through informal training and actively promoting additional development projects with client.
Communicating client needs or problems to the Account/General Manager, identifying how additional services can contribute to the customer's solution and participating in pre-sales process.
Support of Pre-sales and prototype builds and participate in marketing events and related sales functions as required.

The Profile
You possess a degree and have at least 3 years relevant consultancy experience.
You have solid knowledge of FOPM & Reporting Solutions and possess at least 2 IBM Certifications - IBM Certified Developer – Cognos TM1, IBM Certified Specialist – Cognos TM1 10.1 Data Analysis
You have prior experience designing, developing, deploying and installation FOPM & Reporting Solutions (eg TM1), analysing and designing, Implementation, OLAP, Visualization and Score carding or Database Management: DB structures, Diagnostics/Troubleshooting/Tuning, ODBC/Connectivity and Metadata Management
You have excellent verbal, written, presentation & knowledge transfer skills
You are skilled in developing & maintaining professional working relationships with clients, including managing expectations
You are a self-starter, an active team player and collaborator and have the ability to coach & mentor peers

Ref :22727018
Skills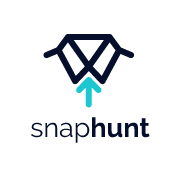 The Offer
Opportunity within a company with a solid track record of performance
Join an organization that values personal development, growth and teamwork

The Employer
Our client is a leading Sales and Marketing company who understands that results can be achieved with the right people and expertise. They have worked with large organisations and their strategies have managed to help their client's business grow significantly. They are looking for self-motivated individuals who Read more
are constantly earning to learn and improve.
The Job
You will be responsible for :
Identifying opportunities for new business development through following up on leads and conducting research on target clients.
New business generation by meeting potential clients to understand needs and providing relevant solutions.
Managing the sales process to close new business opportunities.
Building strong relationships with the existing portfolio of clients.
Meeting and exceeding weekly and monthly activity and revenue targets.

The Profile
You have at least 1 year experience within a B2B sales/ account management, ideally within the FMCG industry.
You possess excellent interpersonal as well as written and verbal communication skills.
You are a strong networker & relationship builder
You possess strong analytical skills and are comfortable dealing with numerical data
You are a self-starter and demonstrate a high level of resilience

Ref :12990906
Skills Job Description:

• Develops and implements long-term supply chain strategies that address capacity issues, production location decisions, etc. in support of business growth.
>• Supports business execution to ensure supply plan aligns with demand plan.
>• Monitors key performance indicators, analyzes performance data, and coordinates cross-functional work teams to increase effectiveness of supply chain initiatives.
>• Optimizes how supply chain management interfaces with manufacturing systems.
>• As a principle planner, this position requires Read more
that the individual possesses a strong understanding procurement and planning process steps and is capable of troubleshooting process failures to ensure success for the program.
>• This position relies on experience and judgment to organize, plan, and accomplish department objectives with a wide degree of creativity, continuous improvement approach, and latitude expected to fulfill a variety of duties.

Job Specifications:

• Min Diploma or Degree in Business or Supply Chain Management or equivalent.
>• Minimum 3 years of related experience in Commercial Global or Regional Supply Chain Planning
>• Knowledge of SAP
>• Self-driven, maturity in communication and ability to work in collaborative manner

Interested candidates please send a copy of your resume to [Click Here to Email Your Resume]
Email Subject: Supply Chain Planner– Leon

Leon Leong De Cong
>R1551708
>Recruit Express Pte Ltd (Healthcare & Lifesciences Division)
>EA License: 99C4599
Skills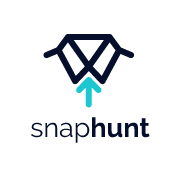 The Offer
A company that focuses on customer discovery, growth and new market entry
Attractive Salary & Benefits
Work alongside & learn from best in class talent

The Employer
Our client is a leading Sales and Marketing company who understands that results can be achieved with the right people and expertise. They have worked with large organisations and their strategies have managed to help their client's business grow significantly. They are looking for Read more
self-motivated individuals who are constantly earning to learn and improve.The Job
You will be responsible for :
Generating brand awareness for clients.
Preparing quotation and proposals for customers
Translating potential enquiries to sales
Providing support to the Business Development Team to develop, implement and execute sales action plans for corporate customers.
Providing and maintaining excellent customer service to all customers
Leading workshops and providing mentorship within the company

The Profile
You have at least 1 year experience within a B2B Sales/Account Management or similar role.
You possess excellent interpersonal as well as written and verbal communication skills.
You are result-driven and have a good learning attitude towards new discoveries.
You are a strong team player.
You are adaptable and work well in changing environments.

Ref :38030601
Skills Working Location : Alexandara
5 Days work week
>Working hours: 8.30 am - 6 pm (Mon-Thurs)
> 8.30 - 5.30 pm (Fri)
>Up to $2700 + Commission

Job Responsibilities:

Promote and sell commercial vehicles to corporate and individual clients and continuously looking for opportunities to grow the clientele base
Develop relationships with clients
Plan for sales activities and strategize ways to increase sales
To pitch Read more
for sales and gather feedback on products and services
Create and conduct presentation to clients
Demonstrate company product range and offer solutions
Have good knowledge on product and competitor's pricing.
Record and track sales cycle in sales force
Follow up with leads and online enquiries aggressively

Requirements:

Min. GCE 'A' level or Diploma preferred
At least 1 to 2 years' sales or service experience with proven track records
Excellent customer service disposition
Possesses strong interpersonal and communication skills
Possesses a valid Class 3 driving license
Confident, hardworking and self-driven. Motivated to drive revenue and sales.
No experience in automotive industry will still be considered if there is prior sales experience


Ashley Ng
>Reg No: R2090403
>EA No: 19C9570
Skills Working Location: Clementi
>Working Hours: 8.30am to 6pm

The successful candidate will need to supervise, lead, and motivate operators and technicians to meet manufacturing output, yields and quality goals.
>
Job Responsibilities:

Lead and manage manufacturing team & resources in performing daily tasks
Direct all activities in manufacturing and NPI operation in accordance with targets, product standards, manpower and procedures
Ensure standard operating procedures and work instructions are up to date and followed
Maintain good housekeeping Read more
in the assigned area and a safe workplace
Ensure compliance to ISO, and EHS safety standards
Teamwork among cross functional group to address challenges related to manufacturing process/operations
Maintain favourable working relationships with all employees
Promote a positive working environment to improve employee morale
Increase subordinate skills and capabilities
Collaborate with Engineering, Tech Support Group and Supply Chain to resolve issues related to process control, test, quality and manage production WIP inventory control to optimize operations efficiency

The Successful Applicant:

Posseses a Degree or Diploma in the relevant fields
At least 3 years of working experience in a similar capacity
Detailed and meticulous
Good interpersonal and communication skill
Proactive, good initiative and team player
>

All successful candidates can expect a very competitive remuneration package and a comprehensive range of benefits.

Please email your resume in a detailed MS Word format to [Click Here to Email Your Resume]; stating:
1. Current Drawn:
2. Expecting Salary:
3. Date Available:
4. Reason To Leave Each Job:

We regret that only shortlisted candidates will be notified.

Darren Wong Shin Loong
People Profilers Pte Ltd
10 Anson Road #09-01/02 International Plaza Singapore 079903
www.peopleprofilers.com
EA License Number: 02C4944
EA Personnel Reg Number: R1985061
>Job ID: 47304
Skills