Sign in or register for a JobTech account.
Jobs that require

multi-task

skill OVERALL JOB PURPOSE

Administrative roles that require close supervision and instruction to bring about outputs:

Providing completed tasks and inputs into functional processes, projects and systems

Building effective working relationships within the Business Unit and functional area

Developing fundamental functional skills

Understanding ERM's functional processes and systems

CORE EXPECTATIONS & RESPONSIBILITIES

Personal Leadership

Use general technical or subject matter knowledge to contribute to deliverables

Build professional knowledge by keeping up to date with specialist area trends and Read more
best practice

Follow prevailing authorization processes, policies and practices for all aspects role (e.g. Health and Safety, expenses, expenditure, travel, etc.)

Maintain organized and effective personal filing, scheduling and planning systems

Build working knowledge of ERM vision and strategy

Work effectively within the team

Deliver tasks on time and within budget (where budgets apply) to a high level of quality

People Leadership and Development

Communicate clearly with peers, colleagues, internal clients, sub-contractors, agency staff etc as applicable, to understand work requirements

Build successful and effective working relationships with immediate colleagues and within the functional area / business unit to ensure successful delivery of work and strengthen knowledge / resource base

Participate in own career development, including contributing to appraisals, development plans, and balanced score cards

Follow safe working practices, including submitting ECS entries

Client Relationships and Business Opportunities

Build awareness and understanding of functional; area, processes and initiatives

Escalate work related problems or queries as appropriate to ensure timely and swift resolutions

Respond to team or internal client queries in an accurate, effective and timely manner

Business Results and Performance Culture Responsibilities

Use general technical or subject matter knowledge to contribute to the functional team

Prepare initial draft work outputs in relation to area of expertise and or specific assignment

Carry out appropriate administration / coordination of tasks to support the function for example (but not limited to) dealing with first line enquiries, data entry, compilation, filing and archiving of documentation and updating of relevant internal systems

Keep sound records and filing system for reference and verification

Follow up on commitments made in a timely, accurate and complete basis

Undertake any other duties that may be required from time to time

Functional Specific

Front Desk

Manage the front desk area to ensure effective receiving and relaying calls promptly, taking messages and/or forwarding callers to other appropriate personnel and mail communications both internally and externally to maintain professional image

Meet and greet visitors in a warm, welcoming and professional manner at all times. As when required, guide visitors to sign in/out of office log book and issue/collect visitor passes. Brief visitors on Emergency exits.

To assist staff & visitors for assistance or information if required.

Daily staff movements update in and out of the organization for ease of front desk role and emergency situation. Maintain the office contact list – updating and circulating when amendments are made.

Manage outgoing/incoming mail along with local and international couriers

Manage the booking of meetings rooms and catering requirements

Maintain tidiness of the front desk area.

Championing office cleanliness; including paper waste, common areas, utility rooms, spare desks, pantry, keeping on top of cleaning contractors to ensure they are providing a high level of service

Liaise with building management on any building issues – and relaying to the office if/as required

Schedules and coordinate appointments, meetings and events (both internal and external) as necessary

Administration

Overall administrative support.

Manage the purchasing of all office supplies, furniture, equipment & printing

Design and implement office policies – ensuring cleanliness and hygiene standards are maintained

Support in flight, hotel bookings, & travelling visa applications when required.

Assist Partners to complete the paperwork of their expense claims.

PPE inventory management including recording, tracking etc.

Organising internal events/ trainings.

Assist in liaising with the sub-contractors and office building management for office maintenance.

GMS Timesheet – as a backup administrator for the groups.

Backup or support any company administration matters when in need or upon request by Consultants/Partners.

Logistics support for meetings, conference, calls & events, including but not limited to tracking of participants' attendance, booking of rooms, TV conference connection, projector and printing of materials.

Undertake other admin task whenever is required.

IT Coordination

Assist in setting up related IT equipment at work desk for new hires

Support in creating new proposal/project folders in shared drive

Maintaining IT equipment lifecycle records and manage non-working condition of IT equipment arrangements for recycle

Ensuring all IT equipment and accessories are sufficient for replacements if required

Maintaining the IT office equipment to its working condition at all times.

Computer set up for new hires including reimaging the computers, system log on set up and e-mail ID set up.

IT purchases and disposal of unused/ obsolete IT equipment.

Order mobile phones and liaising with the vendor for repair if required. Maintaining the mobile phones contract.

Finance

Support finance department in scanning invoices weekly

Support sending invoices to clients via local mail/overseas courier

Ad-hoc support for cheque deposits and verification of documents at the bank

Support Consulting staff comply with Finance process and filing

Other Office Support

Client Feedback Follow-up:

to monitor and follow-up on CFF sent and update the record accordingly by end of 3rd week of every month.

Archiving of Projects/Proposals files and maintaining the archiving log is up to date as well as sending them to archiving warehouse.

Assist Consultants with minor formatting if required.

Assist new hires orientation of office premise

Assist recruitment team in coordinating candidates interview schedules

Assist in notarised documents at the Notary Public office

Please refer to individual KPI and or Balanced Scorecard for details on specific task and activities. The above is a general description of duties likely to be performed; this description does not form part of the contract of employment.

Education/Training/Qualifications

Diploma/Degree holder

Minimum of 2-5 years of experience in Office Administrative in an international working environment

Knowledge and experience working with PowerPoint, Excel, Word, SharePoint, Adobe Professional, Outlook, Social Media Management, Database Management and other Microsoft Applications

Flexibility to work with multiple personalities and with all levels of management within an organization

Resourceful with proven ability to multi-task and prioritise workload to meet deadlines

Confident, pro-active and meticulous

Strong interpersonal and communication skills

Possess a positive attitude, pleasant and approachable

BEHAVIOUR EXPECTATIONS

Personal Leadership

Passionate about developing own technical expertise and apply to business needs

Has high personal performance aspirations

Takes ownership of personal development

Respects others and different contributions

People Leadership and Development

Health and safety:

You see it, you own it

Seeks and accepts constructive feedback; takes on board lessons learned

Actively seeks clarity on what is expected

Client Relationships and Business Opportunities

Listens accurately to understand internal client perspectives, needs and issues

Understands how technical output supports internal client's commercial objectives

Personally well organized, flexible when required to meet internal client demands

Business Results and Performance Culture Responsibilities

Consistently ensures delivery of quality work

Contributes effectively to team results through responsive and flexible behaviour

Understands and applies ERM's code of ethics; operates with honesty, professionalism and integrity

Manages time effectively and utilizes self well
Skills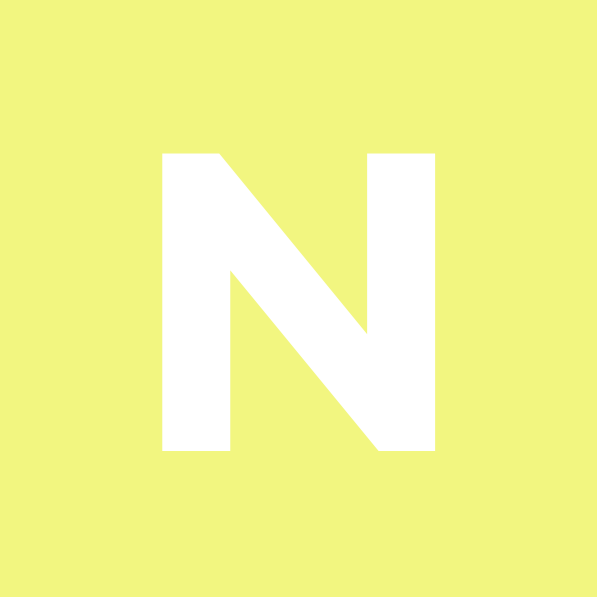 Responsibilities

Support operations of the Transformation Programme Office

Source and collate data in preparation for meetings and workshops

Prepare presentation materials

Assist in the planning, preparation and delivery of meetings and workshops

Handle logistics matters for meetings and workshops such as room set up, notes taking, attendance tracking

Assist in updating all meetings and workshops materials, minutes and follow up action required

Perform any other duties as assigned by the supervisor

The Ideal Candidate

Polytechnic Diploma holder Read more
from a recognised Polytechnic, preferably in Business discipline

Prior working experience is not required

Advanced Powerpoint skills and intermediate Excel skills

Confidentiality, tact and discretion when dealing with confidential information

Positive attitude, able to work independently and as a team player

Able to multitask under occasional tight timeline

Possess good written and communication skills
Skills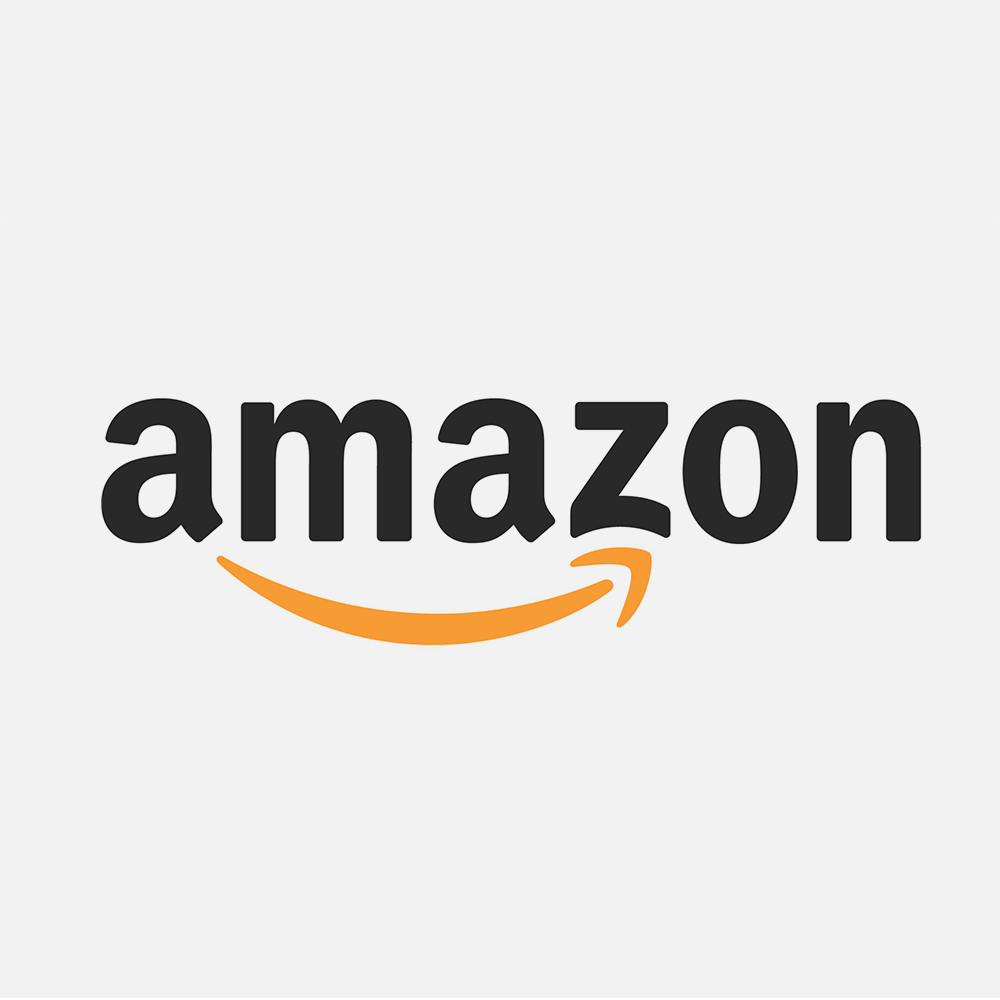 AWS is one of Amazons fastest growing businesses, servicing customers in more than 190 countries, reshaping the way global enterprises consume information technology and powering the developers who are building the next generation of global industry leaders. AWS customers include some of the most innovative startups like Netflix, Pinterest, Spotify, Airbnb, and Instagram as well as some of the largest global enterprises like Shell International, Unilever, Hitachi, Sharp, Read more
Bristol-Myers Squibb, and Samsung. We help global and local enterprises to use cloud to remediate their legacy technology and build new innovative businesses.

We are currently looking for a Business Analyst to support our Technical Program Management function in the launch of complex services. In this role you will be responsible for the end-to-end business analyses that underpin the launch of our services in the regions and areas across Asia Pacific. Responsibilities include the analysis of market opportunities, the collection of business and technical requirements from internal and external customers & various source systems, the building of business cases for services across regions and areas, and the tracking of the successful production launch that delivers on service adoption and business case expectations. The ability to use advanced reporting tools and work with a multitude of source systems is critical for the role.

The successful individual will need to have the ability to navigate in a fast-paced environment, haves superior attention to detail, be independently motivated, works well across different groups, and be able to multitask. The ideal candidate will have possess:

· Excellent Time Management Skills

· Results Oriented

· Excellent Analytical and Judgment Skills

· Attention to detail & accuracy

· Excellent Professional Communication Skills (Written & Verbal)

· Team Oriented

· Self-Motivator/Excellent Initiative/Flexible

· Strong Customer Service Skills

· Proven Planning and Organizational Skills

Basic Qualifications

· 3+ years experience in business strategy, operations or finance function

· Advanced experience in the use of standard tools like Tableau, Salesforce.com, Excelrtifications, like PMP, CSM, are a must

Preferred Qualifications

Bachelors Degree in Accounting, Finance or Business preferred.
Skills
Registration No.:

53070985J

Amara Sanctuary Resort Sentosa is a 140-room boutique resort in Singapore nested within 3.5 hectares of secluded tropical gardens on the hillside of Sentosa's popular Palawan Beach.

A 140-room boutique resort on Singapore's Sentosa Island, Amara Sanctuary Resort has uniquely retained elements of Singapore's colonial architectural heritage, and combined this with contemporary design, a tropical landscape and a modern, casual yet elegant style. The resort offers luxurious accommodation, Read more
several innovative dining concepts, a gym, a unique concept spa (Newly opened in third quarter of 2010), a state-of-the-art pillarless ballroom that can host largescale meetings and events, and an all-purpose-built glass pavilion. A ten minute drive from the Central Business District on mainland Singapore, it is easily accessible for both business and leisure travellers. Product & Services 140 Villas, Suites, Premier and Deluxe rooms

Job Description

We are hiring Human Resources Executive.

Handle recruitment, selection, appointment and on-board process and exit management process.

Monitor confirmations and administer the process for confirmations, promotions and transfers.

Update staff personal particular, stationery requisitions, purchase requisitions and update of notice boards.

Administer Employee Relations and Engagement Programmes

Administer welfare & benefits programmes including medical, dental, specialist, insurance and leave.

Check monthly attendance, allowance reports and prepare HR reports

Ensure lockers rooms and lockers are clean and in proper condition. Report damaged lockers.

Job Requirements

Candidate must possess at least a Diploma in Human Resource Management or other discipline.

At least 3 Year(s) of working experience in the service or hospitality industry

Proficient in English and Mandarin as there is a need to communicate with Mandarin speaking counterparts.

Good working knowledge of Singapore Employment Act, government grantss and best practices

Work independently, mticulous and analytical

Able to multi-task and solve problems.
Skills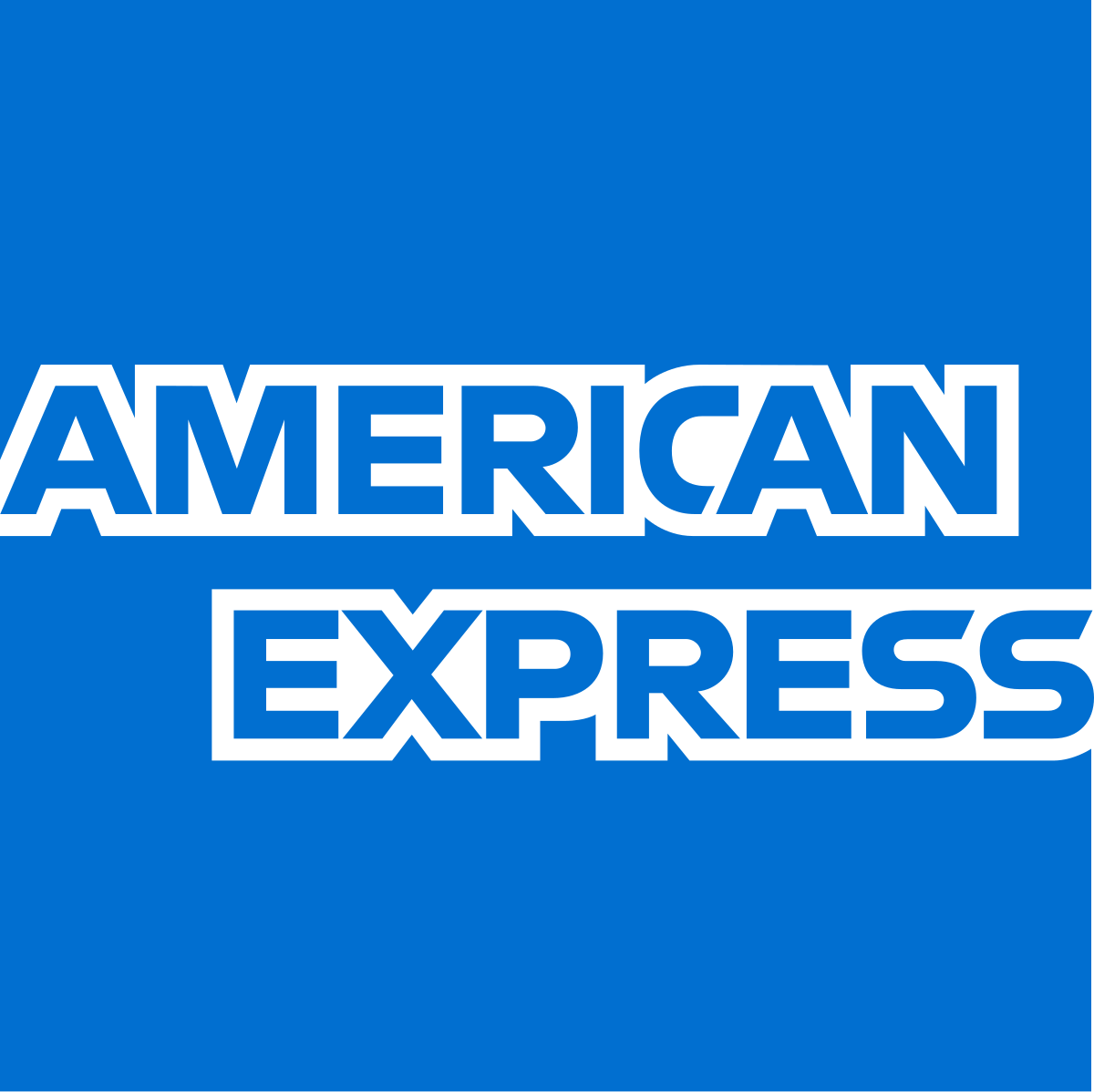 Collections Performance Leader

Lead Global Collections Operations and manage the outside agency partner network.

Have a full-blown dynamic collections strategy in place that best leverages the markets infrastructure. Institute enhanced collections infrastructure, capability and governance. Improve Collection efficiency. Ensure attainment of key business metrics (Roll rates, Recovery) by identifying issues / trends and take appropriate action to solve for them. Participate in strategic planning and decision making with Leadership team.

Carry Read more
a small business owner mind-set working with a strong sense of urgency and purpose in the execution of treatment/solutions. Partner with agencies to identify opportunities/root cause, deliver and monitor solutions to improve overall performance through analysis on effectiveness of collections, KPI and collector level effectiveness. Ensuring Adherence of all operations processes as per compliance requirements.

Ensure all customer escalations in local market are managed end to end in consultation with relevant stakeholders.

Qualifications

Graduate with a minimum of 10 years work experience preferably In Credit, Collections and agency management Result Oriented - Self-directed with strong interest in the collection business and passionate in driving business results strong thought leadership with ability to incorporate analytical & operational aspects to design & implement innovative solutions to drive performance.

Proven ability to successfully multitask and constantly juggle priorities.

Ability to Partner and Influence Vendors, Peers and Management Excellent Verbal and Written Communication Skills Experience in leading and working in a Team Environment.

Excellent Relationship building and Interpersonal Skills

Offer of employment

with American Express is conditioned upon the successful completion of a

background verification check, subject to applicable laws and regulations.

American Express has

been awarded Aon Hewitt Best Employer Singapore six times. Join us and youll

soon see why.

As an employee, you

can expect challenging work, with purpose. Be more than just your job. Be the

voice of inspiration and transform the way the world does business for a

living. By joining American Express, you are choosing to become a part of the

dynamic team that is recognized as Singapore's "Best Employer 2018".

Why American Express?

Theres a difference

between having a job and making a difference.

American Express has

been making a difference in peoples lives for over 160 years, backing them in

moments big and small, granting access, tools, and resources to take on their

biggest challenges and reap the greatest rewards.

Weve also made a

difference in the lives of our people, providing a culture of learning and

collaboration, and helping them with what they need to succeed and thrive. We

have their backs as they grow their skills, conquer new challenges, or even

take time to spend with their family or community. And when theyre ready to

take on a new career path, were right there with them, giving them the

guidance and momentum into the best future they envision.

Because we believe

that the best way to back our customers is to back our people.

The powerful backing of American Express.

Dont make a difference without it.

Dont live life without it.

ReqID: 19018946

Schedule (Full-Time/Part-Time): Full-time

Date Posted: Oct 17, 2019, 4:46:10 AM
Skills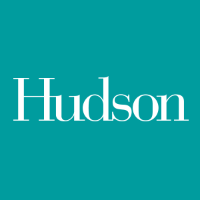 The

Technical Customer Success Manager (TCSM)

is critical to the relationship with a company's customers. They are responsible to ensure that the customers successfully on-board, adopt and maintain the purchased solutions and also continue to renew their licenses year-over-year. TCSMs are highly motivated and skilled customer relationship builders who drive adoption of the software solutions, generate referrals, identify upsell and cross-sell opportunities, drive customer loyalty, and secure long term relationships. Read more
The TCSM serves as the customers' advocate within the company and strives to understand their needs and how the company's solutions can help them achieve their goals.

Job Responsibilities:

Lead and manage the deployment & adoption of company's enterprise security software products for its APAC customers.

Drive customer awareness of product features and company's services to maximize the adoption and realized value of their purchased solutions.

Understand and formalize customer requests, needs, requirements and escalations

Proactively and consistently engage customers to positively impact customer loyalty.

Maintain accurate view of health of assigned customer segment

Work closely with Product management, R&D and support teams to promote customer's requests

Proactively anticipate customer needs and effectively manage reactive customer requests.

Develop and maintain strong relationships with each customer.

Ensure that the company's solution continuously supports the ongoing needs and security objectives for each customer.

Develop and maintain strong cross-departmental relationships.

Job Requirements:

3-7 years of experience in Technical Account Management/Technical Support/Customer Success Management in a Software company

-

"Must Have"

Some Background in the application security domain such as penetration testing/code review

Proficiency in both spoken and written Chinese language is required in order to liaise with the company's China based customers (this role covers Greater China region as well)

Proven technical skills with the ability to understand customer's challenges/needs and advise on best practices

BS.c - Computer Science/Industrial Engineering/Information Technology or other related fields

Creative problem solver

Ability to discuss overall SAST environment at a business & technical level

Detail-oriented - able to capture proper information correctly and accurately

Exceptional multi-tasking abilities and organization skills

Ability to connect and build long-lasting relationships with customers

Excellent verbal and written communication skills

Proficiency with Salesforce.com is an advantage

Only shortlisted candidates will be notified.

To submit your application, please apply online using the appropriate link below or email your CV in Microsoft Word format to

Daniela.Oprisan@Hudson.com

Your interest will be treated in the strictest of confidence. Privacy Statement Data collected will be used for recruitment purposes only. Personal data provided will be used strictly in accordance with the relevant data protection law and Hudson's personal information and privacy policy.

Registration Number: 199501238M

Hudson Global Resources (Singapore) Pte Ltd

EA License Number: 18S9265

EA Personnel Registration ID: R1325504 - Oprisan Mihaela Daniela
Skills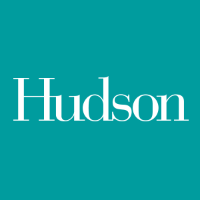 Job description:

Our client is looking for energetic ISR.

For the ISR role, the person will be responsible to identify and qualify leads and opportunities. He/She will collaborate with various internal teams and Channel Partners to drive new business opportunities and then hand them over to the Field sales or Channel Partners for closure.

Responsibilities:

Work with Marketing and Sales to identity new business opportunities.

Run outbound emails and calls to establish interest

Hand-over Read more
to Sales team or Partner to progress the opportunity.

Manage and track opportunities and pipeline in Salesforce

Drive traffic to various online and offline events including (but not limited to) tradeshows, webinars, Lunch and Learns and seminars

Supports the local partners in the execution of joint marketing campaigns and events

Ensure integrity of customers in the system

Support extended sales team in complex deals

Job requirements:

Good at written and phone communications

Good at leveraging IT and communication tools

Discipline in managing time and monitoring results

Minimum of 1 year experience of solution-based selling in Technology/IT

Ability to multi-task and prioritise while achieving sales quota

Works well in a matrix organization

High Energy, Self-Motivated and persistent

Creative problem-solving, strong interpersonal skills and willingness to take the initiative

Legal right to live and work in the Country in discussion is mandatory for us to consider your application

To submit your application, please apply on line using the appropriate link below or email your CV in Microsoft Words format to Louis.Thng@Hudson.com quoting BBBH66805

Your interest will be treated in the strictest of confidence. Privacy Statement Data collected will be used for recruitment purposes only. Personal data provided will be used strictly in accordance with the relevant data protection law and Hudson's personal information and privacy policy.

Louis Thng

Registration Number: 199501238M

Hudson Global Resources (Singapore) Pte Ltd

EA License Number: 18S9265

EA Personnel Registration ID: R1652656
Skills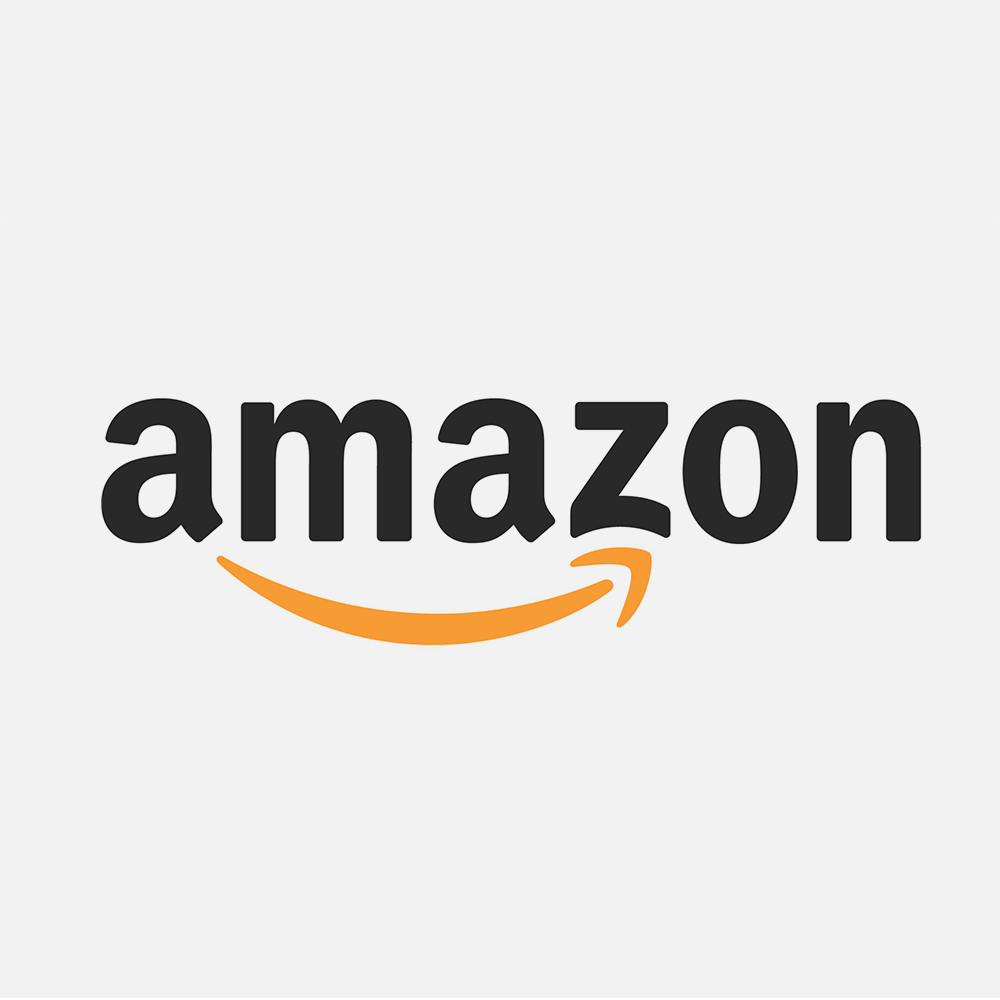 Would you like to be part of a team that is redefining the IT industry? Amazon Web Services is leading the next paradigm shift in computing and is looking for world class candidates to help define and deliver our partner acceleration activities within our AWS Partner Network. The AWS Partner Network (APN) includes tens of thousands of consulting partners, systems-integrators, technology partners, ISVs, distributors, and value-added resellers that Read more
are using AWS as their cloud delivery platform around the world.

Our Worldwide Public Sector partner team is expanding in APJ! As an APN Partner Lead Development Rep for Public Sector, you will work with partners that cover our customers in the Federal, State/Local Government, Education, and Nonprofit market segments. You will have the exciting opportunity to evangelize AWS in these rapidly growing markets, as well as manage the day-to-day of the partner opportunity program while working cross-functionally with other AWS business partners. The ideal candidate will possess both a business background, as well as a sales background that enables them to easily interact with new or enterprise partners and field sales account managers. He/she should also have a demonstrated ability to think strategically about business, product, and technical challenges, with the ability to create and convey compelling value propositions.

Roles & Responsibilities:

· Work with Public Sector partner teams to identify and enable emerging partners that have potential to drive revenue and deliver best-in-class solutions powered by AWS

· Present the AWS value and positioning of solutions to partners that are relevant to public sector customers

· Manage numerous partner requests and time demands concurrently, while achieving production goals from assigned territory or set of accounts.

· Support training of AWS sellers and APN partners on opportunity management

· Document and communicate partner opportunity management process

· Build strong partnerships across internal and external stakeholders to drive roadmap and program evolution

· Utilize CRM systems (SalesForce.com), data warehousing and other analytic tools to establish a sound record of work with each partner and customer

Basic Qualifications

· Bachelor degree or equivalent experience required

· 3+ years of sales, sales operations or related experience in the support of sales teams in public sector IT

· 3+ years experience with enterprise technology, public entity procurement requirements and channel/partner management

· Fluency in English (written and verbal)

Preferred Qualifications

· Strong organizational skills and attention-to-detail with the ability to multi-task and prioritize in a fast paced, dynamic work environment

· Affinity for complex and creative problem solving and the desire to create and build new processes

· Experience supporting State and Local, Education, or Non-profit customers

· Understanding of Cloud computing technology and a utility pricing model

· Excellent written and oral presentation skills with the ability to articulate complex concepts to cross functional audiences

· Strong analytical skills required

· Adept at using and customizing sales or customer relationship management tools such as Salesforce.com

· Consistent track record of exceeding quota and key performance metrics

· Meets/exceeds Amazons leadership principles requirements for this role

· Meets/exceeds Amazons functional/technical depth and complexity

Amazon is an Equal Opportunity Employer Minority / Women / Disability / Veteran / Gender Identity / Sexual Orientation / Age

For more information, please visit https://aws.amazon.com/government-education
Skills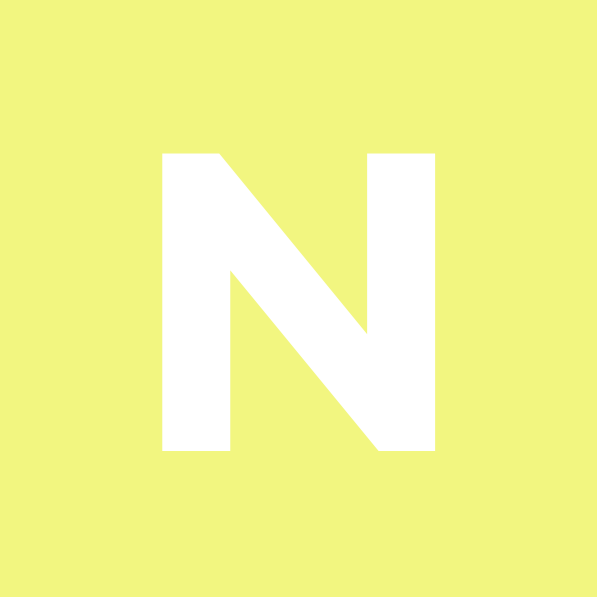 Become a Part of the NIKE, Inc. Team

NIKE, Inc. does more than outfit the world's best athletes. It is a place to explore potential, obliterate boundaries and push out the edges of what can be. The company looks for people who can grow, think, dream and create. Its culture thrives by embracing diversity and rewarding imagination. The brand seeks achievers, leaders and visionaries. At NIKE, Inc. it's about Read more
each person bringing skills and passion to a challenging and constantly evolving game.

To work in retail is to be the face of NIKE, Inc. With a relentless focus on product knowledge and customer service, Nike Retail teams give valuable experiences to consumers every day. From Shanghai to San Francisco, every store has a unique perspective and hosts an inspiring community of sport and style devotees. A career in Nike Retail demands creativity and ambition and offers the opportunity to grow with some of the best athletes, teammates and retail partners in the industry.

NIKE, Inc. does more than outfit the world's best athletes. It is a place to explore potential, obliterate boundaries and push out the edges of what can be. The company looks for people who can grow, think, dream and create. Its culture thrives by embracing diversity and rewarding imagination. The brand seeks achievers, leaders and visionaries. At Nike, it's about each person bringing skills and passion to a challenging and constantly evolving game.

To work in retail is to be the face of Nike, Inc.. With a relentless focus on product knowledge and customer service, Nike Retail teams give valuable experiences to consumers every day. From Shanghai to San Francisco, every store has a unique perspective and hosts an inspiring community of sport and style devotees. A career in Nike Retail demands creativity and ambition and offers the opportunity to grow with some of the best athletes, teammates and retail partners in the industry.

Description

Work Hard. Play Hard.

You're a natural leader, motivator and always up for a challenge. Nike is looking for the next Athlete to join our team.

Are you ready?

As a Nike Direct Athlete (Store Associate), you provide world-class service to the consumer using the four service principles:

KNOW: Build an authentic connection with consumers by getting to know them to guide their journey.

EQUIP: Credible Athletes equip consumers through product and service knowledge and expertise.

ENGAGE: Connect with consumers by inviting them to engage with Nike.

INSPIRE: Inspire by creating an emotional connection to the brand between the consumer and Nike.

Responsibilities

Be passionate about Nike products and services.

Demonstrate enthusiasm and eagerness to learn the fundamentals of all store Athlete roles, including but not limited to Service, Visual Presentation, and Stockroom.

Deliver the best possible service an attention to all consumers.

Assist the team in executing all daily retail operations to ensure premium service and smooth store functioning.

Develop positive relationships with consumers and teammates.

Be an active member of the store community by attending and supporting store events.

Model reliability and flexibility by being able to work varied hours and days to meet the needs of the business.

Maintain knowledge of various store departments and be available to operate cash register for regular transactions, perform shipping and receiving duties, stock the floor, perform cleaning duties, and build visual displays when necessary.

Qualifications

Must have or be pursuing a High School diploma or GED

Able to perform basic math functions, including addition, subtraction, multiplication and division

Able to effectively communicate in verbal and written English

Physical requirements include the ability to twist, bend, squat, reach, climb a ladder and stand for extended periods of time

Able to accomplish multiple tasks in a fast-paced environment

Able to work effectively with others in a team-oriented environment and provide excellent customer service

One or more years of customer service and/or retail experience preferred

Work location: Clarke Quay

Note to Recruitment Agencies: NIKE is not accepting candidate submissions from recruitment agencies NIKE does not have existing contracts with. NIKE will not be responsible for payment of recruitment fees for hiring of candidates whose resumes were submitted to NIKE employees or NIKE offices without NIKE's prior permission.

NIKE, Inc. is a growth company that looks for team members to grow with it. Nike offers a generous total rewards package, casual work environment, a diverse and inclusive culture, and an electric atmosphere for professional development. No matter the location, or the role, every Nike employee shares one galvanizing mission: To bring inspiration and innovation to every athlete* in the world.

NIKE, Inc. is committed to employing a diverse workforce. Qualified applicants will receive consideration without regard to race, color, religion, sex, national origin, age, sexual orientation, gender identity, gender expression, veteran status, or disability.
Skills A leading MNC is seeking a bright and committed EA to join their APAC team and support the Regional President. This is an excellent opportunity for an experienced professional to join a team of Executive Assistants in an industry leading company.

Location:

Singapore

Salary:

$6,000 – 7,000

About the role:

Support the APAC President with secretarial duties including calendar and diary management

Arrange meetings with international stakeholders including the setup of video conferences

Arrange complex travel Read more
including visa organisation

Attend key meetings of the President and ensure any follow up tasks are executed

Manage the front desk and ensure all office facilities are well maintained

Assist and lead administrative projects when required

Liaise with internal departments and ensure company safety and security policy is adhered to

About you:

Over 5 years' experience supporting senior staff

Strong ability to multitask

A degree holder or individual with secretarial qualifications will have a strong advantage

Strong secretarial experience working with stakeholders across different timezones

Excellent communication skills

The ability to work efficiently and quickly both in a team environment and independently

Excellent command of MS Office

If this is you, please apply!

Please send your resume in WORD format by clicking the apply button below or contact Lucy Greenleaf on +65 6701 1503 for a confidential discussion. Please note that only short-listed candidates will be contacted. CEI Reg. Number R1984700 (Lucy Collette Greenleaf).
Skills