Sign in or register for a JobTech account.
Jobs that require

multi-task

skill
As Snr Accountant/ Junior Controller, your responsibilities are:
Prepare and review accurate, complete and timely management accounting reports, and supporting schedules for approval and audit purposes for the companies Level, as well as consolidation . and must be able to prepare the book within the given dateline , willing to work in weekend sometimes during reporting period.
Daily bank reconcile and may need to prepare adhoc urgent payment .
Review group AP/AR done by Senior Account Executive.
Work closely with Department Head.
Good knowledge in GST, Income tax as well as government grants. Knowledge of Malaysian income tax and accounting knowledge would be an advantage.
Maintain the system of internal control to provide reasonable assurance that all transactions are properly authorized and recorded, or that all assets are properly controlled and accounted for.
Assist in Cash Management across the group entities including licensing fees and royalties, dividend declaration.
Liaise with auditors, tax agents, government agencies, bankers and external consultants.
Ensure that all cheque payments, capital expenditure, purchases/ vendor invoices are properly supported.
Must have experience supporting equity and audit appointments.
To meet the challenges of this role, you must possess the following:
Degree in accountancy and/or CPA/CA/ACCA
At least 5 years of relevant working experience , preferably someone with audit experience in big 4.
Knowledge in financial and management accounting, corporate tax , budgeting and cashflow.
Strong analytical and problem solving skills.
Strong work ethics with the ability to work independently in a fast working environment.
Excellent presentation, communication and interpersonal skills.
Must be able to multitask, be responsive and flexible.
Skills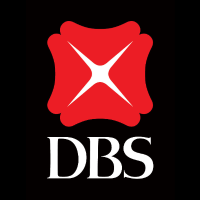 !*!Business FunctionGroup Technology and Operations (T&O) enables and empowers the bank with an efficient, nimble and resilient infrastructure through a strategic focus on productivity, quality & control, technology, people capability and innovation. In Group T&O, we manage the majority of the Bank's operational processes and inspire to delight our business partners through our multiple banking delivery channels.About the roleThe Technology & Operations (T&O) group is key to enabling Read more
the DBS vision of being the leading bank in Asia. The incumbent will be supporting the T&O New Product Approval (NPA) and Outsourcing Review across 6 Core locations (Singapore, Hong Kong, Taiwan, India, Indonesia and China) and 8 International Branches. ResponsibilitiesReporting to VP, Regional Head of CBO Analytics, Governance & People, T&O Regional CBO ManagementEngage and collaborate with Proposing Unit to define initiatives scope, identify areas/process with significant impacts to T&O, undertake risks assessment with recommendation for controls and within the agreed timelinePartner with Regional and Country T&O teams to drive risk reduction by identifying gaps/ non-standardised processes and recommending appropriate controls.Drive and engage all regional & locations T&O NPA reviewers in ensuring prompt reporting of lapses and NPA/ Outsourcing metrics for various management committees to ensure consistency & timely signoffs, as measured by turnaround time.Review impacts arising from regulatory changes and partnering Regional teams & Country teams to coordinate solutions/ roll out.Review NPA and Outsourcing policies, providing feedback & input from Group T&O perspective on policy revisionsConduct NPA and Outsourcing targeted training, including best practices sharing & lessons learnt for all T&O locationsNPA system access administration & review\: Review and approve requests for all T&O NPA system accesses and conduct the half yearly NPA system User Access ReviewUndertake ad-hoc duties and projects as requiredRequirementsDegree holder with minimum 10 years of experience in financial institution with a focus on operational risk management.Good understanding of Treasury & Markets, Institutional and Consumer Banking Products and Operations processesAble to collaborate within a team, at various levels of stakeholders from the operating level to the senior management across locationsExperienced in project planning and executionStrong time management skills, ability to multi-task and take on different types of initiatives at the same timeExcellent communication and interpersonal skillsExcellent quantitative, analytical and problem-solving skillsExcellent verbal and written communication skills with Senior ManagementStrong track record in ability to manage, influence and communicate with senior stakeholders across different functions and locationsGood experience & knowledge in Risk Management-related regulatory requirementsStrong data visualisation skills Apply NowWe offer a competitive salary and benefits package and the professional advantages of a dynamic environment that supports your development and recognises your achievements.
Skills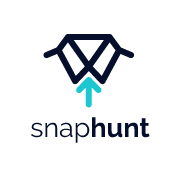 The Offer
Work alongside best in class talent and learn new technologies
Great work environment with an energetic startup team
Excellent career development opportunities

The Employer
Our client is a Fintech company and they have designed a trading platform for low-latency access to worldwide FX liquidity. Through their platform, they aim to tackle and resolve existing issues in FX trading as well as provide analytics to the user to capitalise their liquidity and Read more
trading history.
The Job
You will be responsible for :
Performing daily system health checks.
Providing 1st and 2nd level technical and functional support for client queries and issues over phone and email.
Researching problems thoroughly, testing solutions and making recommendations to clients.
Reacting to critical issues on a timely basis i.e. troubleshoot, investigate and escalate (if necessary) issues and create or apply appropriate solutions to immediate issues.
Troubleshooting problems across a wide range of technical skills including Unix, SQL, XML, FIX and Java.
Providing assistance in our product and explaining processes in accordance with internal procedures.
Providing project management for onboarding of Client setups and Bank connections.
Providing weekend support for deployment and post-checks.
Configuring demo environments for sales.
Maintaining awareness of relevant technical and product trends with self-learning and job shadowing.
Working across teams to continually provide feedback, improve product, and drive future innovation

The Profile
You have at least a Diploma in Computer Studies or related discipline.
You have at least 2 years experience in support related fields.
You have a basic knowledge of Linux environment.
You posses experience working in a Technical Support environment with excellent customer service skills.
You have a basic understanding of FX market and/or a desire to learn FX. Having knowledge in other financial asset class is helpful.
You are able to communicate effectively and professionally, both verbally and in writing with customers and colleagues at all levels of technical and non-technical skill sets.
Having knowledge on UNIX command line, SQL or Java programming is a plus.
You are able to multi-task, prioritise and deliver in a mission critical / time pressured environment.
You have a positive and helpful attitude to serve customers and assist colleagues.
You are proactive with good analytical and organisation skills.
You are a self-starter and are resilient in tough situations
You have a drive to learn and master new technologies and techniques.
You are able to work night shifts on rotational basis.

Ref :60387064
Skills Responsibilities:

To assist marketing team with content creation for all social media platforms
Ensure cohesive brand identity across all media platforms
Design and layout of print ads, digital assets (ie. banners, postings, website layouts, etc) and other design-related work
Support the team with marcomms functions and projects
Conceptualizing of ideas for marketing proposals
Work with the marketing team to curate campaigns online and offline to acquire and better engage our users
Other ad hoc duties Read more
assigned by the company


Requirements:

Diploma or Degree in Mass Communications, Marketing, digital media or related discipline
Knowledge in Graphic Design/Multimedia
Proficient in Adobe Photoshop, Illustrator
Video editing or web designing skills will be an advantage.
Ability to multitask and produce high-quality work independent of instruction
Interested applicants to provide past portfolios of their design work/marketing projects for reference


Interested applicants, kindly send in your resume, together with your portfolio to [Click Here to Email Your Resume]

CEI No.: Jerlin Aw Bi Zhi (R1218675)
Skills • Provide technical advice and sourcing of purchase of computer hardware, software and accessories
>• Management & maintenance of IT/AVA resources & system
>• Day-to-day IT operations including backup, system security, technical troubleshooting of IT systems/resources & software
>• Responsible for IT inventory stocks, condemnation of equipment & liaising with vendors for purchase & repairs
>• Plan, evaluate & implement IT related projects (e.g. IT Enrichment Training, IT Camps, Training for CCA, Read more
AVA training for AV / IT monitors and staff.)
>• Work with HOD (ICT) on gathering the ICT needs of the school and propose solutions that meet the requirements of the school including technical specifications and market pricing of these solutions
>• To conduct ICT training during and outside curriculum time for both teachers and pupils
>• Oversee and assign work to the school Technology Assistant (TA), as well as work with other 3rd party / in-house ICT Trainer and any other ICT support staff in the school.
>• Data management - responsible for creating and maintaining a system for archiving school digital information
>• Other tasks include proactively scanning the market for technology trends and new technology tools that support Teaching and Learning and, educate and update school staff. A point of contact with MOE HQ for dissemination and coordination of ICT project related matters for schools. Raise any issues, concerns and feedback that they receive from schools on ITB initiated projects so that prompt and effective actions could be taken by ITB to address these concerns and problems early
>• Any other duties as assigned.

Requirement:
>

Minimum Diploma in ICT with minimum 3 years of relevant ICT experience
Good ICT technical knowledge
Possess ICT contract, vendor and project management skills
Good knowledge of networking system including wireless network is essential
Good interpersonal, communication, planning and analytical skills
Ability to plan independently, multi-task, work both independently and as a team
Candidate shall be registered with MOE and remain successfully registered throughout the contract period
Fluent in written and spoken English
Singaporean only


Interested applicants please visit our website at www.seacaremanpower.com
Lic 95C4455

We regret to inform only shortlisted candidates will be notified
Skills Working Location: West
>Working Hours : 8.30am-6pm
>Up to $3500 Depending on experiences
>Medical leaves/Annual Leaves
>Medical reimbursements
>Good career advancement
Our Client, in the Logistics Industry located in the West has opening for Logistics Supervisor.
Responsibilities:

Coordination for prime movers and chassis
Liaising with vendors and customer on collection and delivery
Monitor shipment on discharging and unloading
Sourcing of equipment
Booking of mobile/lorry crane and allocate manpower
Provide quotation & respond to customer enquires

Requirements:

Extensive knowledge of Singapore roads & port operations
Flexibility to be able to Read more
adapt to fast changes
Highly organized & detailed oriented
Able to multi task & take stress in a fast-moving environment
Strong sense of commitment & urgency to meet tight deadlines
Excellent interpersonal and communication skills


Ashley Ng
>Reg No: R2090403
>EA No: 19C9570
Skills My esteem client is looking for a Product Marketing Executive to come onboard.

Description

Provide support to regional offices by way of product information, schemes, advertisement promotions support, business support
Meet & understand new customers for prospective business by way of government/corporate and support to gain business & handle tender business focus
Support in country channel/business strategy by fully understanding issues/problems
To plan all support activities with effective ROI on money spent and also to Read more
ensure the best costs are worked out
Manage Product Life Cycle
Maintain marketing communication goals
Monitor competition models, sales, schemes, market share
Increase focus on special projects, presence in relevant locations, corporate & tender business
Support in country training & motivation through various engagements
Monitor market data (internal derived and syndicated) region wise / category wise for market share.
Monitor market data for competition information. Increase channel engagements – breadth and depth



Requirements

Graduate/Post Graduate degree/Diploma in business management/marketing or equivalent.
Product management/sales experience is an added advantage.
Team performer /goals getter
Integrity/transparency/cost-conscious
Motivational leader /lead by example
Time conscious /self-disciplined
Multi-tasker and able to handle tight timeline and stress


Interested applicants please email us your résumé in MS WORD FORMAT, including details of work experience, qualifications and contact numbers to:

Attention: Amir Hamzah Bin Jamalul Ashik (R1984348)
[Click Here to Email Your Resume]
Please indicate the position applying.
Note: Remuneration and fringe benefits are competitive and will commensurate with qualifications and experience. Only shortlisted candidates will be notified.
Skills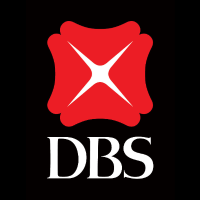 !*!Business FunctionGlobal Transaction Services (GTS) is a product group focused on the management and sale of Cash Management, Trade Finance, and Securities & Fiduciary products and services to institutional clients. DBS aspires to be recognized by clients and competitors as one of the top GTS providers in its key markets. This is achieved through an ongoing process of efficiently matching clients' changing business requirements with product capabilities.Job PurposeThe Read more
GTS Portfolio Management Specialist is responsible for driving revenue for Trade, Open Account Trade and Cash as well as support for transactional trade flows. GTS uses a consultative selling model to engage clients and prospects effectively, within which the GTS Portfolio Management Specialist complements with the Relationship Manager and GTS Sales Manager to provide comprehensive transactional needs and solutions.Key AccountabilitiesGrow Income as well as Trade and OAT Assets – By deepening client wallet share through recurring product sales efforts.Advisory – Provide advice to customers and internal partners including relationship managers on Cash, Trade and OAT transactionsComprehensive Transactional Management – Liaising with Clients and Internal partners to ensure that the transactions are processed within the approved parameters.Complex deal management – End to end transactional management of Secured EBLCs as well as Oil Payment Guarantees.Handling of new and existing Open Account Trades – providing support for the handling of new and existing Open Account Trades.Job Duties and ResponsibilitiesAchieve Revenue targets & Key Performance Indicators ("KPIs") - Drive cash and trade business for assigned clients. KPIs in support of the overall GTS revenue plan and business objectives.Work independently and in teams to deliver KPIs - Collaboratively interact with business partners and stakeholders including Relationship Management, and other GTS functions including Client Management & Implementation, Product Management and COO teams to design and implement GTS solutions to increase / defend the GTS wallet share for assigned clients and new to bank prospects.Apply a Consultative Sales approach to all client engagements - Continuously engage clients to keep abreast of their evolving business priorities. Work closely with GTS Sales Managers to proactively position existing and emerging GTS capabilities to address clients' changing situations.Actively engaging trade finance clients - Continuously engage clients on their utilization of DBS trade limits and revenue realization to sustain the Bank's trade franchise.Advisory – Advising clients and relationship managers on Cash, Trade and OAT related transactions and issues.Network LCs – Tracking internal system to ensure acquisition of the Export LC Negotiation.Bank Guarantees – Co-ordinate and provide inputs on Direct and In-Direct bank guarantee issuance.Management of Transactions – Ensuring sufficient bank limits (including co-ordination with internal partners on forfaiting), quotation of discount pricing which includes management of margin, subsidies and liquidity premium.Support for Open Account Trade – collaborates closely with GTS Sales manager and internal partners leading to activation of facilities and debtors.Minimum RequirementsAt least 1 to 3 years of relevant experienceEducation / Preferred Qualifications - University level Bachelors Degree, preferably having majored in either Business Management/Economics/Finance or Computer Science or related Digital 4.0 discipline;Certifications - Cert ICM or ACT (preferred); FCI certification for International Factoring (preferred);Knowledge and Skills\:Strong GTS product knowledge in one or more of the GTS product businesses (cash, open account trade, and trade finance) with a strong track record of sales and business development experience;Demonstrated ability to perform within a matrix organization and regional multi-country franchise;Established track record of delivering strong revenue growth derived from local & cross border cash & trade solutions;Credit experience/knowledge (preferred).Other requirements\:Ability to influence and impact outcomes;Strong team player with good communication and interpersonal skills;Strong communication skills, both written and verbal, and interpersonal skills;Ability to handle multi-tasking environment, meet deadlines, and work with a wide range of sensitive and confidential issues;Ability to take initiative, work independently and accomplish a task with little supervision;Strong strategic mindset with proven analytical skills. Apply Now We offer a competitive salary and benefits package and the professional advantages of a dynamic environment that supports your development and recognises your achievements.
Skills Prepare consolidation schedules and workings, and provide audit schedules for external auditors
Coordinate with Finance Partners team to address external audit requirements and queries, including reconciling figures provided by Finance Partners
Assist in implementation and testing of consolidation software including data verification


Requirements:

Min Degree in Accountancy
Possess at least 4-5 years of experience in accounts and consolidation, and/or audit
Knowledge of SAP system will be advantageous
Strong analytical, communication and interpersonal skills
Able to multi-task Read more
and deliver results under tight timelines


For interested candidates, please send your most recent and updated resume to [Click Here to Email Your Resume]
>Subject heading: Finance AM (Consolidation)


Michelle Lee Ser Min
>(R1440070)
>Recruit Express Pte Ltd
EA License No. 99C4599
Skills Our Company

Adobe is changing the world through digital experiences. Our digital media and digital marketing solutions empower businesses to make, manage, measure, and monetize content. We are passionately innovating to enrich content creation and to reinvent how companies engage their customers across every digital channel. Just look around you, our impact can be seen on virtually every screen, from TV and movies to digital magazines, to websites and Read more
mobile devices.

There's never been a better time to join Adobe. We are looking for outstanding talent who are ready to make an impact.

The role

The Senior Technical Account Manager (TAM) provides dedicated services designed to improve customer IT operational health in assigned accounts under our the Premier Support program.

Responsible for evangelizing Adobe Solutions with enterprise and corporate customers by engaging as the point of contract for all technical support, as well as delivery of dedicated services, standard methodology advice and guidance, and being the customer's technical advocate within Adobe. Key elements of the role include preparing a Service Delivery Plan with customers to handle the delivery activities needed to support customers early in their implementation cycle, handle risk and maximise value in Adobe technology adoption.

In addition, partner with Customer Care Support leads, you will field questions, log and work high priority issues, and handle critical issues while working with the extended Adobe Support team (Customer Care, Consulting and Engineering).

The over-arching goal is to ensure that you understand your customer's specific technical requirements and are able to anticipate and avoid issues, identify and mitigate against risk and contribute to a successful implementation and partnership with Adobe.

Providing your customers with proactive information relating to products or technologies within your area of responsibility as well as regular status reporting of the service delivery plan are a part of this valuable service. When necessary, you may go onsite to expedite the resolution of a technical issue, or as part of an overall Customer experience improvement exercise. Team members will be required to fully detail all customer cases, customer problem interactions, and customer environment details to ensure complete regular Customer Account reviews. The objective of this group is to create exceptional Customer Experiences for Premier customer resulting in customers being very successful using Adobe products.

Tasks and Responsibilities:

Delivery of dedicated services and deliverables from a mutually agreed Service Delivery Plan.

First point of escalation for customer concerns relating to technical issues

Customer advocate representing customer needs with internal product teams

Coordinating/driving customer technical issues with customer care/engineering/consulting

Avoid serious critical issues, by providing timely resolution to technical and product inquires

Drive Customer Experience improvements through regular services review

Record and document all issues related to customers within established process guidelines

Partner with Customer Care leaders to trouble-shoot/qualify cases before raising to Engineering

Provide on-site assistance as needed to resolve product issues (minimal)

Co-ordinate & execute regular knowledge transfer sessions

Ensure customers acknowledge value, resulting in successful ongoing annual renewal

Requirements

Multi-year experience working in complex enterprise technology environments in consulting/support/accountmanagement/development roles

Solid presentation skills, and experience organising and balancing high-profile customer calls and meetings

Ability to work collaboratively with local Adobe Customer Solutions and Sales teams to help position Outstanding support offerings

Drive and own customer critical issues

ITIL knowledge and Certification preferred

Experience with Adobe Experience Cloud solutions desired

Experience in a wide-range of computer operating systems and software with emphasis on installation, troubleshooting, upgrading, integration, client/server operations and cloud computing or SaaS is desired.

Advanced written and verbal communication skills

Strong personal organization skills

Ability to multi-task and prioritize job requirements

Bachelor's Degree or equivalent experience.

At least five years of full-time experience in enterprise customer support environments or related field

Periodic travel a requirement (approx. 20-25%)

Competencies

Analytical Problem Solving,

Building Customer/Partner Relationships

Confidence

Cross-Boundary Collaboration

Impact and Influence

Interpersonal Awareness

Project Management

Strategic Insight

Product & Technology Expertise

Value Selling

At Adobe, you will be immersed in an exceptional work environment that is recognized throughout the world on

Best Companies lists

. You will also be surrounded by colleagues who are committed to helping each other grow through our unique

Check-In

approach where ongoing feedback flows freely.

If you're looking to make an impact, Adobe's the place for you. Discover what our employees are saying about their career experiences on the Adobe Life blog and explore the meaningful benefits we offer.

Adobe is an equal opportunity employer. We welcome and encourage diversity in the workplace regardless of race, gender, religion, age, sexual orientation, gender identity, disability or veteran status.
Skills