Sign in or register for a JobTech account.
Jobs that require

multicast

skill

Are you the right person we are looking for as our team player to support our business growth? As part of our Next-Generation ICT Engagement and Consultancy (Thatz 2.0) growth roadmap, we are seeking keen candidates to join us on our journey as we scale towards greater heights.


Founded since 1998, Thatz International has now evolved into the Next-Generation ICT Engagement and Consultancy establishment.

Thatz 2.0 offers leading edge ICT Read more
& Digital Solutions, as well as, world class Services to organizations, companies or institutions seeking to further their operations or businesses excellence.

A BizSafe3 and TAFEP pledge company, Thatz International has been recognized through various achievements such as Singapore SME1000 since Year 2013 and Total Defense Award since Year 2012. The Founder has also been recognized with the inaugural Teochew Entrepreneur Award 2016.

Join Thatz now to maximize your true potential to the fullest by excelling in your CAREER!

ARE YOU THATZ ONE?
Network Administrators / Engineers

Primary Responsibilities:

Maintenance, engineering fault investigation and troubleshoot network related problems.
Provide support to internal Network infrastructure, including network operation, network setup, networking security and handling security related activities such as change management review, access controls checking etc.
Work with different team to resolve technical or application problem.
Handle different aspects of security in operations and adopt practical yet effective approaches to mitigate any risk on information security.
Assess and apply relevant security patches to resolve network vulnerabilities.
Manage the risks/threats of Cybersecurity.
Perform network operations and management, including incidence response, problem management.
Assist in network infrastructure projects.
Perform system upgrades, maintenance after office hour/weekends where necessary.
Maintain and update network documentation and network equipment inventory.
Participate in all internal or external audits.
Perform other tasks as designated by the organization.


Job Requirements:

A Diploma or Degree in IT, Computer Science, Science, Engineering or related qualification.
At least 3 years' experience relating to network switching, routing and network security

environment.

Good proficiency in VLAN, Virtual Switching System and Multicast technology.
Good knowledge on Network and Architecture Protocols (TCP/IP, EIGRP, OSPF, RIP, BGP), VMware, VPN Technologies, Cisco and Alcatel networking products, Alcatel IP Telephony System, IIS, SMTP, FTP, DNS, DHCP and WINS.
Good knowledge of Multi-vendor Internetworking Technologies (Router, Switches, Firewalls, Wireless, VPN, F5 Load balancer).
Good knowledge of data center infrastructure and environmental systems.
Hands-on experience configuring and managing medium to big size networks.
Prefer formal trainings with certification in CCNA and/or CCNP.


Key objective of this role:
>To deliver awesome user experience through result oriented outcome with friendly service disposition ...we call it Thatz Way!

Benefits:
Compensation Package:

Basic Salary
H&S Insurance Coverage
Annual Leave and Medical Benefits
Other Benefits


As a people developer, we embrace Thatz Delight for:

Annual Increment based on your job performance
Company events and annual awards
Community and sustainability support




As an advocate for fair employment, we strive to do our best to render objective and merit based considerations for all applications, and we shall communicate with you personally when short-listed. For those who are not short-listed, your profile will be kept for other opportunities where suitable.

Best wishes to your job search!

Feel free to recommend this position to your friend(s) or relative(s) who may meet our needs and be rewarded.

For more information about THATZ and other job listings, please visit: www.thatz.com
Please like our Facebook: www.facebook.com/thatz.international
LinkedIn: www.linkedin.com/company/thatz-international-pte-ltd
Our Software Product: www.thatzcontact.com and https://yummydurian.com
Skills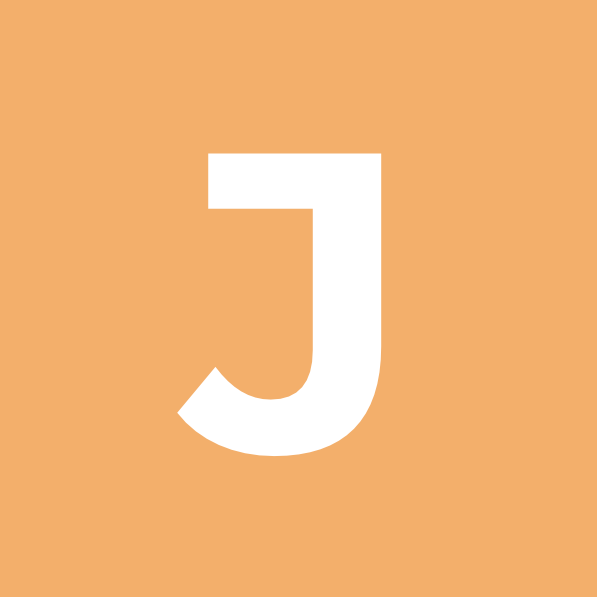 Jump's Singapore office was formed in 2011 to expand the firm's reach across the emerging and mature markets of Asia. The office has grown in size, catering to brilliant minds passionate about solving quantitative & algorithmic challenges while tackling the region's unique business challenges. As part of our elite Singapore team, you will work collaboratively with colleagues of diverse backgrounds, all focused on creating innovative solutions that position Read more
the firm for the future.

At Jump Trading, you will find a group of driven, dynamic people with an unvarying focus on staying ahead of the ever-changing markets. As a part of Jump's dynamic environment, whether as a trader, or a member of our technology group, you will have an excellent opportunity to develop your career.

Being part of our Global Networking Team, you will get a chance to work closely with some of the brightest minds in the industry and make a large impact on the success of the firm. Successful candidates will have the ability to work on one of the highest performance networks in class with multiple resources at their disposal. We are looking for exceptional talent that can work closely with multiple teams and continue to take our infrastructure to the next level.

What you'll do:

Utilize monitoring tools to locate, diagnose and resolve network related issues throughout the infrastructure

Communicate impact of network related issues to traders, developers and other business resources

Work with multiple teams to implement and optimize network infrastructure for proprietary low latency trading applications at various data centers throughout the world

Take an automated data driven approach to diagnosing and solving complex network infrastructure issues

Support and troubleshoot a hybrid wireless and wired high performance network environment

Leverage automation skills and take a "dev ops" approach to improve efficiency of solving complex network infrastructure issues, network management, and maintenance of trading applications

Assist in documentation of new processes and procedures to improve team efficiency

Demonstrates a high level of energy, results driven and able to work under pressure with tight deadlines.

Skills you need:

Bachelor's Degree in Information Technology, Computer Science or related field preferred.

3+ years of hands-on networking experience with at least 1 year of scripting experience.

CCNP certification or equivalent required.

Advance knowledge and troubleshooting of IP networking and TCP/ IP.

Advance knowledge of Switching, Routing (BGP) and Multicast (IGMP, PIM).

Experience supporting a large-scale global network environment.

Experience with scripting languages (Python preferred) and expertise with GIT and REST or JSON.

Experience working with automation tools.

Experience working with big data storage and warehousing tools (such as database, Splunk).

Strong Linux Shell (all utilities) experience.

Experience working with telecommunication providers. Plan, procure, and implement telecommunication circuits.

Previous experience demonstrating strategic thinking skills and maturity in tackling complex problems, dealing with people, technology and processes.

Experience planning for space, power, and structure cabling within data center environments.

Ability to work well as part of global team in a fast-paced environment. Encourages participation and values collaboration with all team members spread across multiple offices.

Demonstrates good judgment, ability to evaluate short and long-term impact, and confidence to select and execute decision when required and take full responsibility for end results.
Skills

Are you the right person we are looking for as our team player to support our business growth? As part of our Next-Generation ICT Engagement and Consultancy (Thatz 2.0) growth roadmap, we are seeking keen candidates to join us on our journey as we scale towards greater heights.

Founded since 1998, Thatz International has now evolved into the Next-Generation ICT Engagement and Consultancy establishment.

Thatz 2.0 offers leading edge ICT Read more
& Digital Solutions, as well as, world class Services to organizations, companies or institutions seeking to further their operations or businesses excellence.

A BizSafe3 and TAFEP pledge company, Thatz International has been recognized through various achievements such as Singapore SME1000 since Year 2013 and Total Defense Award since Year 2012. The Founder has also been recognized with the inaugural Teochew Entrepreneur Award 2016.

Join Thatz now to maximize your true potential to the fullest by excelling in your CAREER!

ARE YOU THATZ ONE?
Network Engineers

Primary Responsibilities:

Maintenance, engineering fault investigation & troubleshoot network related problems.
Work with different team to resolve technical or application problem.
Provide support to internal Network infrastructure, including network operation, network setup, network security and handling security related activities such as change management review, access controls checking etc.
Handle different aspects of security in operations and adopt practical yet effective approaches to mitigate any risk on information security.
Assess and apply relevant security patches to resolve network vulnerabilities.
Manage the risks/threats of Cybersecurity.
Perform network operations and management, including incidence response, problem management.
Assist in network infrastructure projects.
Perform system upgrades, maintenance after office hour/weekends where necessary.
Maintain and update network documentation and network equipment inventory.
Participate in all internal or external audits.
Perform other tasks as designated by the organization.


Job Requirements:

A Diploma or Degree in IT, Computer Science, Science, Engineering or related qualification.
At least 3 years' experience relating to network switching, routing and network security environment.
Good proficiency in VLAN, Virtual Switching System and Multicast technology.
Good knowledge on Network and Architecture Protocols (TCP/IP, EIGRP, OSPF, RIP, BGP), VMware, VPN Technologies, Cisco and Alcatel networking products, Alcatel IP Telephony System, IIS, SMTP, FTP, DNS, DHCP and WINS.
Good knowledge of Multi-vendor Internetworking Technologies (Router, Switches, Firewalls, Wireless, VPN, F5 Load balancer).
Good knowledge of data centre infrastructure and environmental systems.
Hands-on experience configuring and managing medium to big size networks.
Prefer formal training with certification in CCNA and/or CCNP.


Key objective of this role:
>To deliver awesome user experience through result oriented outcome with friendly service disposition ...we call it Thatz Way!

Benefits:
Compensation Package:

Basic Salary
H&S Insurance Coverage
Annual Leave and Medical Benefits
Other Benefits


As a people developer, we embrace Thatz Delight for:

Annual Increment based on your job performance
Company events and annual awards
Community and sustainability support


As an advocate for fair employment, we strive to do our best to render objective and merit based considerations for all applications, and we shall communicate with you personally when short-listed. For those who are not short-listed, your profile will be kept for other opportunities where suitable.

Best wishes to your job search!

Feel free to recommend this position to your friend(s) or relative(s) who may meet our needs and be rewarded.

For more information about THATZ and other job listings, please visit: www.thatz.com
Please like our Facebook: www.facebook.com/thatz.international
LinkedIn: www.linkedin.com/company/thatz-international-pte-ltd
Our Software Product: www.thatzcontact.com and https://yummydurian.com
Skills Description

CME Group is the world's leading and most diverse derivatives marketplace. But who we are goes deeper than that. Here, you can impact markets worldwide. Transform industries. And build a career shaping tomorrow. We invest in your success and you own it, all while working alongside a team of leading experts who inspire you in ways big and small. Joining our company gives you the opportunity to make Read more
a difference in global financial markets every day, whether you work on our industry-leading technology and risk management services, our benchmark products or in a corporate services area that helps us serve our customers better. We're small enough for you and your contributions to be known. But big enough for your ideas to make an impact. The pace is dynamic, the work is unlike any other firm in the business, and the possibilities are endless. Problem solvers, difference makers, trailblazers. Those are our people. And we're looking for more.

To learn more about what a career at CME Group can offer you, visit us at www.wherefuturesaremade.com .

CME Group: Where Futures Are Made

CME Group (www.cmegroup.com) is the world's leading and most diverse derivatives marketplace. But who we are goes deeper than that. Here, you can impact markets worldwide. Transform industries. And build a career shaping tomorrow. We invest in your success and you own it – all while working alongside a team of leading experts who inspire you in ways big and small. Joining our company gives you the opportunity to make a difference in global financial markets every day – whether you work on our industry-leading technology and risk management services, our benchmark products or in a corporate services area that helps us serve our customers better. With 2,700 employees located around the world, we're small enough for you and your contributions to be known. But big enough for your ideas to make an impact. The pace is dynamic, the work is unlike any other firm in the business, and the possibilities are endless. Problem solvers, difference makers, trailblazers. Those are our people. And we're looking for more.

Our vision of the Network Operations group, is to gather sharp engineers that are passionate about the field of networking and surround them with like-minded individuals, constantly striving to innovate the operation and architecture of our large global network. On a typical day, you can be presented with enterprise level security issues one minute, troubleshooting market data multicast routing the next minute, all while working on a wireless problem on one of our trading floors.

We are constantly looking for engineers that aren't afraid to contribute a fresh perspective, so if you love working in a dynamic high paced environment with no silos, we look forward to hearing from you

Responsibilities

o Lead in the troubleshooting of network based issues, being able to clearly analyze the problem at hand while interfacing with other departments to organize and control incident response

o Ability to work on simultaneous change implementations, with a focus on automation, documentation and collaboration with other teams

o Frequently engage in complex issues with both internal and external customers, with an emphasis on being able to analyze packet captures

o Work with the engineering team on operational acceptance testing for new environments, while being able to analyze gaps in procedures and documentation.

o Stay on top of emerging technologies in the network field, either through training or research, in order have the flexibility to learn and support a multi-vendor environment

o Constantly evaluate existing designs or processes, while not being afraid to propose and implement changes to them

o React to an ever changing global network, through configuration management, documentation, whilst engaging with different departments and business units

Essential Experience

o Bachelor's degree or equivalent combination of education and related work experience

o Demonstrable industry experience (financial services and/or large scale unicast and multicast networks is a big plus)

o Extensive in-depth knowledge and troubleshooting expertise of routing and switching protocols (OSPF, BGP, STP)

o Experience designing and/or supporting large scale multicast networks, with a focus on financial market data feeds.

o Experience in network monitoring, packet capture tools or software defined networking

o Excellent understanding of security best practices in relation to all aspects of the network (Firewalls, Proxies, Penetration Scans, SSL, IPsec, Dot1x)

o Experience implementing and troubleshooting wireless networks (standards, security, radio placement, etc)

o Fundamental knowledge and theoretical understanding of software and hardware load balancers

o Familiarity and/or experience with scripting languages and automation tools, with a focus on operationalizing mundane tasks and speeding up deployments

o Big-picture understanding of the networking concepts behind virtual environments and various hybrid cloud initiatives

]]>
Skills

Are you the right person we are looking for as our team player to support our business growth? As part of our Next-Generation ICT Engagement and Consultancy (Thatz 2.0) growth roadmap, we are seeking keen candidates to join us on our journey as we scale towards greater heights.

Founded since 1998, Thatz International has now evolved into the Next-Generation ICT Engagement and Consultancy establishment.

Thatz 2.0 offers leading edge ICT Read more
& Digital Solutions, as well as, world class Services to organizations, companies or institutions seeking to further their operations or businesses excellence.

A BizSafe3 and TAFEP pledge company, Thatz International has been recognized through various achievements such as Singapore SME1000 since Year 2013 and Total Defense Award since Year 2012. The Founder has also been recognized with the inaugural Teochew Entrepreneur Award 2016.

Join Thatz now to maximize your true potential to the fullest by excelling in your CAREER!

ARE YOU THATZ ONE?
Network Engineers

Primary Responsibilities:

Maintenance, engineering fault investigation & troubleshoot network related problems.
Work with different team to resolve technical or application problem.
Provide support to internal Network infrastructure, including network operation, network setup, network security and handling security related activities such as change management review, access controls checking etc.
Handle different aspects of security in operations and adopt practical yet effective approaches to mitigate any risk on information security.
Assess and apply relevant security patches to resolve network vulnerabilities.
Manage the risks/threats of Cybersecurity.
Perform network operations and management, including incidence response, problem management.
Assist in network infrastructure projects.
Perform system upgrades, maintenance after office hour/weekends where necessary.
Maintain and update network documentation and network equipment inventory.
Participate in all internal or external audits.
Perform other tasks as designated by the organization.


Job Requirements:

A Diploma or Degree in IT, Computer Science, Science, Engineering or related qualification.
At least 3 years' experience relating to network switching, routing and network security environment.
Good proficiency in VLAN, Virtual Switching System and Multicast technology.
Good knowledge on Network and Architecture Protocols (TCP/IP, EIGRP, OSPF, RIP, BGP), VMware, VPN Technologies, Cisco and Alcatel networking products, Alcatel IP Telephony System, IIS, SMTP, FTP, DNS, DHCP and WINS.
Good knowledge of Multi-vendor Internetworking Technologies (Router, Switches, Firewalls, Wireless, VPN, F5 Load balancer).
Good knowledge of data centre infrastructure and environmental systems.
Hands-on experience configuring and managing medium to big size networks.
Prefer formal training with certification in CCNA and/or CCNP.


Key objective of this role:
>To deliver awesome user experience through result oriented outcome with friendly service disposition ...we call it Thatz Way!

Benefits:
Compensation Package:

Basic Salary
H&S Insurance Coverage
Annual Leave and Medical Benefits
Other Benefits


As a people developer, we embrace Thatz Delight for:

Annual Increment based on your job performance
Company events and annual awards
Community and sustainability support


As an advocate for fair employment, we strive to do our best to render objective and merit based considerations for all applications, and we shall communicate with you personally when short-listed. For those who are not short-listed, your profile will be kept for other opportunities where suitable.

Best wishes to your job search!

Feel free to recommend this position to your friend(s) or relative(s) who may meet our needs and be rewarded.

For more information about THATZ and other job listings, please visit: www.thatz.com
Please like our Facebook: www.facebook.com/thatz.international
LinkedIn: www.linkedin.com/company/thatz-international-pte-ltd
Our Software Product: www.thatzcontact.com and https://yummydurian.com
Skills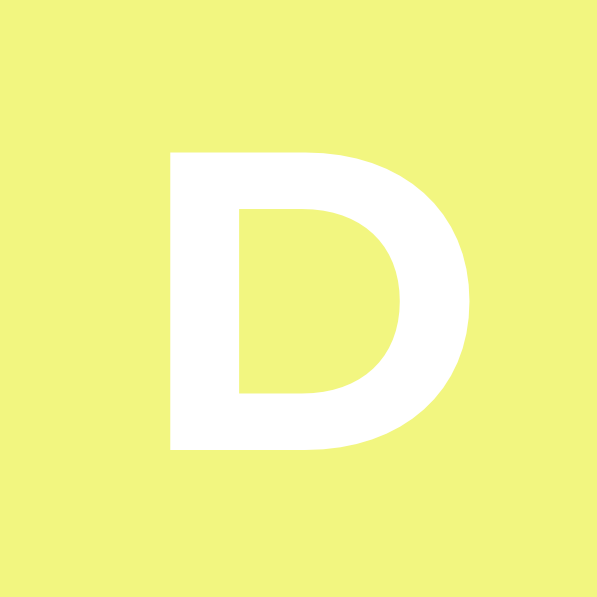 DRW

is a technology-driven, diversified principal trading firm. We trade our own capital at our own risk, across a broad range of asset classes, instruments and strategies, in financial markets around the world. As the markets have evolved over the past 25 years, so has DRW – maximizing opportunities to include real estate, cryptoassets and venture capital. With over 900 employees at our Chicago headquarters and offices around the Read more
world, we work together to solve complex problems, challenge consensus and deliver meaningful results. It's a place of high expectations, deep curiosity and thoughtful collaboration.

Our Network Services and Operations team is looking for a dedicated Network Engineer to be part of an industry leader in high performance networking. You'll have the opportunity to work on one of the most advanced networks in the world, experiment with the latest technologies and be a pioneer in the networking industry. You'll be part of a driven and dynamic global team, focusing on managing, improving and monitoring a global cutting edge network.

What you bring to the team:

At least 5 years of experience supporting a large-scale complex high performance network

Strong knowledge of Switching, Routing (BGP, OSPF) and Multicast (IGMP, PIM) protocols

Strong knowledge of Linux

Strong knowledge of monitoring tools such as Grafana, PRTG, SNMP, Splunk or equivalent

Excellent analytical, organizational and problem solving skills

Proven ability to work under pressure in a fast-paced environment with competing priorities

A high level of energy and a passion for creativity and innovation

The flexibility to participate in a rotating on-call schedule including weekends

Excellent written and verbal communication skills in English

Able to work independently with minimal supervision

Ability to travel to North America on occasion for training (Up to 2 months for initial training)

Bonus points for:

Experience with wireless networks and knowledge of RF principles

Certifications such as CCNP or equivalent

Scripting skills in Python or equivalent

As a Network Engineer for DRW, here are some of the things you'll focus on:

Using proprietary and industry standard monitoring and analysis tools to identify, diagnose and solve network related issues throughout our global infrastructure

Providing operational support for our global microwave network

Proactively identifying enhancements to existing configurations, technologies and procedures to improve performance

Contributing to the documentation of network processes, systems and configurations

Supporting the configuration, installation and testing of equipment, including custom hardware platforms throughout our global infrastructure
Skills

Are you the right person we are looking for as our team player to support our business growth? As part of our Next-Generation ICT Engagement and Consultancy (Thatz 2.0) growth roadmap, we are seeking keen candidates to join us on our journey as we scale towards greater heights.

Founded since 1998, Thatz International has now evolved into the Next-Generation ICT Engagement and Consultancy establishment.

Thatz 2.0 offers leading edge ICT Read more
& Digital Solutions, as well as, world class Services to organizations, companies or institutions seeking to further their operations or businesses excellence.

A BizSafe3 and TAFEP pledge company, Thatz International has been recognized through various achievements such as Singapore SME1000 since Year 2013 and Total Defense Award since Year 2012. The Founder has also been recognized with the inaugural Teochew Entrepreneur Award 2016.

Join Thatz now to maximize your true potential to the fullest by excelling in your CAREER!

ARE YOU THATZ ONE?
Network Engineers / Administrators

Primary Responsibilities:

Maintenance, engineering fault investigation & troubleshoot network related problems.
Work with different team to resolve technical or application problem.
Provide support to internal Network infrastructure, including network operation, network setup, network security and handling security related activities such as change management review, access controls checking etc.
Handle different aspects of security in operations and adopt practical yet effective approaches to mitigate any risk on information security.
Assess and apply relevant security patches to resolve network vulnerabilities.
Manage the risks/threats of Cybersecurity.
Perform network operations and management, including incidence response, problem management.
Assist in network infrastructure projects.
Perform system upgrades, maintenance after office hour/weekends where necessary.
Maintain and update network documentation and network equipment inventory.
Participate in all internal or external audits.
Perform other tasks as designated by the organization.


Job Requirements:

A Diploma or Degree in IT, Computer Science, Science, Engineering or related qualification.
At least 3 years' experience relating to network switching, routing and network security environment.
Good proficiency in VLAN, Virtual Switching System and Multicast technology.
Good knowledge on Network and Architecture Protocols (TCP/IP, EIGRP, OSPF, RIP, BGP), VMware, VPN Technologies, Cisco and Alcatel networking products, Alcatel IP Telephony System, IIS, SMTP, FTP, DNS, DHCP and WINS.
Good knowledge of Multi-vendor Internetworking Technologies (Router, Switches, Firewalls, Wireless, VPN, F5 Load balancer).
Good knowledge of data centre infrastructure and environmental systems.
Hands-on experience configuring and managing medium to big size networks.
Prefer formal training with certification in CCNA and/or CCNP.


Key objective of this role:
>To deliver awesome user experience through result oriented outcome with friendly service disposition ...we call it Thatz Way!

Benefits:
Compensation Package:

Basic Salary
H&S Insurance Coverage
Annual Leave and Medical Benefits
Other Benefits


As a people developer, we embrace Thatz Delight for:

Annual Increment based on your job performance
Company events and annual awards
Community and sustainability support


As an advocate for fair employment, we strive to do our best to render objective and merit based considerations for all applications, and we shall communicate with you personally when short-listed. For those who are not short-listed, your profile will be kept for other opportunities where suitable.

Best wishes to your job search!

Feel free to recommend this position to your friend(s) or relative(s) who may meet our needs and be rewarded.

For more information about THATZ and other job listings, please visit: www.thatz.com
Please like our Facebook: www.facebook.com/thatz.international
LinkedIn: www.linkedin.com/company/thatz-international-pte-ltd
Our Software Product: www.thatzcontact.com and https://yummydurian.com
Skills

Roles & ResponsibilitiesPrimary Responsibilities: Support network infrastructure projects Maintenance and support of the network devices for the surveillance network Perform network maintenance and system upgrades Monitor performance and ensure system/ network availability and reliability Provide support to resolve network incidents and issues Draft and maintain documentation in relation to systems and network, processes, policies and procedures Provide post-cutover support for various projects as directed by IT Network Read more
team Participate in project meetings, discussions and handover of projects Draft, review and submit project related documents/ reports/ metrics as and when required Troubleshoot project related issues and resolve such issues Manage and monitor system utilization and performance during pre-project and post-project cutover Any other tasks or works as and when requested and assigned by the Company RequirementsJob Requirements: 5 years' experience relating to network switching, routing and network security environment Formal training & certification in Cisco Certified Network Associate and Cisco Certified Network Professional Strong technical working knowledge Cisco network switches Good proficiency in VLAN, Virtual Switching System and Multicast technology Hands-on experience configuring and managing medium to big size networks
Skills

Are you the right person we are looking for as our team player to support our business growth? As part of our Next-Generation ICT Engagement and Consultancy (Thatz 2.0) growth roadmap, we are seeking keen candidates to join us on our journey as we scale towards greater heights.

Founded since 1998, Thatz International has now evolved into the Next-Generation ICT Engagement and Consultancy establishment.

Thatz 2.0 offers leading edge ICT Read more
& Digital Solutions, as well as, world class Services to organizations, companies or institutions seeking to further their operations or businesses excellence.

A BizSafe3 and TAFEP pledge company, Thatz International has been recognized through various achievements such as Singapore SME1000 since Year 2013 and Total Defense Award since Year 2012. The Founder has also been recognized with the inaugural Teochew Entrepreneur Award 2016.

Join Thatz now to maximize your true potential to the fullest by excelling in your CAREER!

ARE YOU THATZ ONE?
Network Engineer (3 Openings)

Primary Responsibilities:

Maintenance, engineering fault investigation & troubleshoot network related problems.
Work with different team to resolve technical or application problem.
Provide support to internal Network infrastructure, including network operation, network setup, network security and handling security related activities such as change management review, access controls checking etc.
Handle different aspects of security in operations and adopt practical yet effective approaches to mitigate any risk on information security.
Assess and apply relevant security patches to resolve network vulnerabilities.
Manage the risks/threats of Cybersecurity.
Perform network operations and management, including incidence response, problem management.
Assist in network infrastructure projects.
Perform system upgrades, maintenance after office hour/weekends where necessary.
Maintain and update network documentation and network equipment inventory.
Participate in all internal or external audits.
Perform other tasks as designated by the organization.


Job Requirements:

A Diploma or Degree in IT, Computer Science, Science, Engineering or related qualification.
At least 3 years' experience relating to network switching, routing and network security environment.
Good proficiency in VLAN, Virtual Switching System and Multicast technology.
Good knowledge on Network and Architecture Protocols (TCP/IP, EIGRP, OSPF, RIP, BGP), VMware, VPN Technologies, Cisco and Alcatel networking products, Alcatel IP Telephony System, IIS, SMTP, FTP, DNS, DHCP and WINS.
Good knowledge of Multi-vendor Internetworking Technologies (Router, Switches, Firewalls, Wireless, VPN, F5 Load balancer).
Good knowledge of data centre infrastructure and environmental systems.
Hands-on experience configuring and managing medium to big size networks.
Prefer formal training with certification in CCNA and/or CCNP.


Key objective of this role:
>To deliver awesome user experience through result oriented outcome with friendly service disposition ...we call it Thatz Way!

Benefits:
Compensation Package:

Basic Salary
H&S Insurance Coverage
Annual Leave and Medical Benefits
Other Benefits


As a people developer, we embrace Thatz Delight for:

Annual Increment based on your job performance
Company events and annual awards
Community and sustainability support


As an advocate for fair employment, we strive to do our best to render objective and merit based considerations for all applications, and we shall communicate with you personally when short-listed. For those who are not short-listed, your profile will be kept for other opportunities where suitable.

Best wishes to your job search!

Feel free to recommend this position to your friend(s) or relative(s) who may meet our needs and be rewarded.

For more information about THATZ and other job listings, please visit: www.thatz.com
Please like our Facebook: www.facebook.com/thatz.international
LinkedIn: www.linkedin.com/company/thatz-international-pte-ltd
Our Software Product: www.thatzcontact.com and https://yummydurian.com
Skills

Flow Traders is looking for a motivated individual with a strong interest in technology and financial markets to join our APAC Trading Support team. The incumbent must have an entrepreneurial mind-set with the ability to manage multiple responsibilities and demands. You will be working with highly skilled and motivated colleagues such as Traders, Developers and System Engineers in order to achieve a common goal.

As a member of our Read more
Trading Support Team, you will provide hands-on support to our traders to safeguard the performance and stability of our proprietary trading systems, as well as the related hardware. Additionally, you will participate in projects, advise on structural improvements and monitor trends within your area of expertise to capitalise on opportunities of new technologies.

What you will do

Respond quickly to any technical related issues for in house trading applications

Optimize our internal infrastructure for business needs

Utilise project and change management to maintain and configure trading infrastructure

Analyse or escalate exchange connections, while enhancing existing connectivity

Monitor and document trading applications and IT infrastructure components

Collaborate with developers to design new and improved in house applications

What you will need to succeed

Working knowledge and keen interest in Unix/Linux and Windows operating systems, plus relevant hardware knowledge

Prior experience in the financial services industry

Proficient with scripting languages, such as Python Shell, Bash

Basic Networking related skills (multicast, TCP, routing)

Excellent communication skills, with a service oriented attitude

Ability to work in a fast-paced environment with a strong sense of urgency

Strong organisational, analytical and problem solving skills

Recruitment Process

CV Screening

Test Interview

Team Interview

Executive Interview

We Offer:

Flow Traders offers you an exciting job within the most dynamic environment. We like to think that talent grows at Flow and stays at Flow. To ensure this, we provide our employees with a great, non-hierarchical working environment with many opportunities and fantastic perks, such as:

Competitive salary and annual discretionary bonus;

Flow Academy for continuous learning;

In-house lounge with a bar, pool table and console games;

Catered breakfast and lunch with healthy snacks and drinks available throughout the day;

In-house hairdresser and massage therapist;

Personal trainers running boot camps twice a week and subsidized gym membership;

Annual company trip and events;

And much more
Skills