Sign in or register for a JobTech account.
Jobs that require

negotiation

skill Working Location : Alexandra
Salary Up to S$3200
>Working Hours : 8 am - 5 pm (Mon - Fri)
> 8 am - 12 pm (Alternate Saturday)

Job Responsibilities :

Attend to the needs of the customer's professionally and quickly such that the customer's waiting time is kept to the minimum.
Responsible for the communication of information between customer and the Read more
workshop
Study vehicle repair history and inform superior of any abnormalities or repeated complaint
Assist customers in filing accident report (including photo takings) and advise customer on estimated repair cost for work to be done
Assess the liability and advise customers the best method to pursue their insurance claims (OD/TP/Cash)
Prepare accurate accident repair estimate and provide necessary supplementary estimate
Conduct Vehicle Reception Check with reception checklist in the presence of customer for all cars brought in for body and paintwork repairs.
Negotiate with surveyor / insurance companies to get the best labour charge rate.
Working closely with Parts department on raising backorder and follow up
Quality Check and photo takings after Body Repair
Collection of excess/payment if any before handing over of vehicle to customer
Case Finalization – Liaising with surveyor to confirm on final repair cost
Promote the sale of parts and accessories.


Requirements :

Min. NTC 2 in Mechanical Engineering, Automotive Engineering or its equivalent
Min. 5 years working experience as a customer service advisor in the automotive industry or related field in automotive insurance claims.
Proactive and independent with positive attitude
Possess knowledge on automotive components, paint and body work, and warranty processing.
Strong interpersonal and communications skills are key requirements to manage customers
Candidates with good command of language/ dialects will be an advantage
Good computer knowledge i.e. MS Words and Excel
Must possess class 3 driving license


Ashley Ng
>Reg No: R2090403
>EA No: 19C9570
Skills Jobscope

Assist in Clinical Trial projects and any coordination work
Handle grants and budget management
In charge of any contracts negotiation
Other adhoc duties assigned by supervisors

Requirements

Degree in Lifescience, Chemistry or any related course
Min 1 year experience in administrative duties
Strong in interpersonal and communication skills
Able to work independently and also with team

All qualified applicants, please send in your resume to:
[Click Here to Email Your Resume]
>Attention to: Tricia Goh
>Or call 6736 3280 for a short discussion

Please include your Read more
full working experience, education background, notice period, expected salary.
>We regret to inform that only suitable candidates will be shortlisted for an interview.

Tricia Celestine Goh (R1981653)
Recruit Express Pte Ltd Company Reg. No. 199601303W | EA License Number: 99C4599
Skills Japan MNC / 5 days / 9am – 6.30pm
Salary up to S$8,000
Location: Alps Avenue (Company Bus Provided: Pick up point Jurong East, Bukit Merah, Tampines)



Our client providing one-stop business solutions that connect people and companies beyond national and regional boundaries, through diverse logistics modes, integrating land, air, and marine transport.
>

Responsibilities:

Proactively seek new business opportunities – prospecting, identifying and establishing solid rapport and relationship with potential new clients and Read more
key decision-makers.
Achieve sales targets set by Global HQ to help drive Nippon Express towards Global Targets
Working with the team, set clear objectives and develop strategies for each account to drive penetration and growth across all lines of business. (multimodal)
Manage sales through prospecting, lead qualification, forecasting, resource allocation, account strategy, and planning.
Develop and create a best-demonstrated practice around Global engagement and sales process
Consulting and preparing proposals and quotes for clients based on their needs.


Personal Qualities:

Target driven and aggressive towards achieving these.
Effective with time management and prioritization.
Flexible attitude and ability to adapt to changing priorities.
Strong organizational and process skills.
Enjoys working as part of a team.
Effective communication skills via face-to-face communication, email, and phone
Comfortable speaking to all levels of management.


Professional Qualities and Experience:

Bachelor's degree.
10 plus years' experience in Freight forwarding / multi-modal Sales or account management role
Proven track record of sales performance.
Well-developed negotiation and sales skills.
Strong strategic planning and business development skills.
Ability to work under pressure and to deadlines.
Fluent in written and spoken English.
Strong regional/global and experience.



HOW TO APPLY:

Interested applicants, please click on "Apply Now" to submit your resume or you may e-mail your application to [Click Here to Email Your Resume]
>Stafflink Services Pte Ltd
>EA Licence No.: 04C4294
>EA Personnel: Liew Poi Thong
>EA Personnel Reg. No.: R1988840
Skills Responsibilities

Provide maintenance support to their assigned study teams, and may also provide support Seniors in the execution of Site Start Up activities.
Assist in the creation and execution of contract amendments and drafts of confidentiality agreement or clinical trial agreements.
Manage global site insurance certificate process and responsible for data base entry, contract repository and contract signature tracking.
Manages set-up of new vendors and set-up of the site payment process.
Perform all Read more
the roles encompassed in the preceding grade levels within the job family as required by the organization.
Conduct work activities in compliance with all relevant laws, regulations, and regulatory guidelines as well as all policies and procedures.

Clinical Trial Agreement (CTA) management

Draft and maintain study specific CTA templates
Coordinate the tracking, execution and scanning / uploading of CTA/Amendments for contract managers across all offices
Develop, draft and negotiate CTA amendments within established study budgets
Assist and manage the Data Driven Payment process for assigned studies
Manage issuance, execution and tracking of insurance certificates for global clinical studies
Data entry and uploading of documents to appropriate portals and repositories
Attend and participate in CTA finalization and start-up meetings
Answer questions and resolve problems concerning all assigned studies and individual contracts
Track workflow and contract costs for assigned studies and individual contracts
Ensure contracts are executed within fair market value (FMV) standards as appropriate
Ensure contracts are executed in compliance with applicable SOP's and policy.
Directly manages clinical essential document maintenance and close-out activities for clinical sites, and may also assist more senior Start Up Representatives with start-up activities for their assigned trials. Activities include but are not limited to: Customization of clinical study informed consent forms and patient privacy authorization forms adapted to IRB-specify formats. Management of amendments, support of assigned start up activities.

Requirements

Min BA/BS Degree in Business or Life Sciences
Basic understanding of Good Clinical Practices, ICH guidelines, PhRMA code, clinical research ethics, and patient privacy laws (plus applicable local regulations, when country-based).
Basic skills in Microsoft Word, Microsoft PowerPoint, Microsoft Excel, Microsoft Outlook,
Training is provided


Interested candidates please send a copy of your resume to estherlim@ recruitexpress.com.sg
Email Subject: Clinical Trials Specialist – Esther

Esther Lim Suk Hui
>R1872808
>Recruit Express Pte Ltd (Healthcare & Lifesciences Division)
>EA License: 99C4599
Skills Here at Ultimate Software, we truly put our people first. We strongly believe in teamwork, and we encourage and trust our people to reach higher, learn more, and live up to their potential. Ultimate is ranked #1 on Fortune's Best Places to Work in Technology for 2019 and #2 on the 100 Best Companies to Work For list in 2020. Ultimate is also ranked #2 on Fortune's 75 Read more
Best Workplaces for Women and #5 on its Best Workplaces for Diversity list. Learn more about US here: www.ultimatesoftware.com/careers

Ultimate Software is seeking talented web application testers and reverse engineers to join our internal counter security team chartered to identify and exploit application security vulnerabilities within the Ultimate Software product lines. The goal of this team is to validate that the code of our UltiPro family of enterprise software applications is secure.

This is a rare opportunity for the right Ethical Hacker/Application Security Engineer to join Ultimate Software's award winning team. You will be working alongside some of the best in the business. If you are qualified and want to join our top-rated team, apply online today.

Primary/Essential Duties and Key Responsibilities:

Identify and exploit security vulnerabilities in our web-based and client-server enterprise software applications

Complete vulnerability assessment and penetration testing

Document requirements to perform security tests

Investigate customer requests related to product security

Analyze reports coming out DAST tools and apply to the enterprise

Desire to work in a blue/red/purple team coordinated activity

Work with other internal security and programming teams to ensure company-wide compliance

Brief senior leadership, stakeholders, and application owners on vulnerabilities

Task, negotiate, and provide feedback on vendor/consultant activities

Required Qualifications:

3 - 6+ years of demonstrable experience assessing and exploiting Web Applications

Experience with web application vulnerability assessments specific to .NET and Microsoft SQL Server architectures

Demonstrated experience identifying and exploiting common web-application vulnerabilities, such as: SQL Injection, DOM Manipulation, Authorization System Bypass, Design Logic issues, bounds checking, role& access validation and filter evasion.

Experience with manual testing with a focus on systems coverage

Evidence of broad knowledge of data manipulation techniques and encoding/encapsulation formats

Experience hand-crafting/dissecting HTTP conversations

Ability to create and share exploits

Experience with specific software penetration tools

Understanding of the applicability of software vulnerabilities, such as the OWASP Top 10 threats and Common Weakness Enumeration (CWE)

Preferred Qualifications:

Experience collaborating with teams towards a Secure Software Development Lifecycle by applying techniques such as Threat Modeling, Code Reviews and others.

Market relevant certifications such as CREST/OSCP/OSCE/OSWP a plus

Demonstrated rapid tool development& automation experience

Regular Expressions (RegEx)

Knowledge of SQL Server, SQL Client Tools, and T-SQL Stored Procedures

Understanding of Web Application Firewalls

Ability to communicate and document findings to team, developers, and senior management as necessary

Experience in web programming (Java, ASP, ASP.NET, HTML, JavaScript)

Strong *nix background

Code Audit Exposure; C# and .NET

Basic IIS and Windows 20XX Server administration

Physical Requirements:

Potential travel for training and global locations.

Standing or sitting to complete assessments in a timely manner.

Travel Requirements:

10% or less

This job description has been written to provide an accurate reflection of the current job and to include the general nature of work performed. It is not designed to contain a comprehensive detailed inventory of all duties, responsibilities, and qualifications required of the employees assigned to the job. Management reserves the right to revise the job or require that other or different tasks be performed when circumstances change. If you are an applicant and need a reasonable accommodation when applying for job opportunities within the Company or request a reasonable accommodation to utilize the Company's online employment application, please contactaccessibility@ultimatesoftware.com
Skills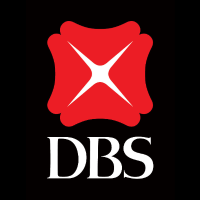 !*!Business FunctionGlobal Transaction Services (GTS) is a product group focused on the management and sale of Cash Management, Trade Finance, and Securities & Fiduciary products and services to institutional clients. DBS aspires to be recognized by clients and competitors as one of the top GTS providers in its key markets. This is achieved through an ongoing process of efficiently matching clients' changing business requirements with product capabilities.Job PurposeThe Read more
GTS Portfolio Management Specialist is responsible for driving revenue for Trade, Open Account Trade and Cash as well as support for transactional trade flows. GTS uses a consultative selling model to engage clients and prospects effectively, within which the GTS Portfolio Management Specialist complements with the Relationship Manager and GTS Sales Manager to provide comprehensive transactional needs and solutions.Key AccountabilitiesGrow Income as well as Trade and OAT Assets – By deepening client wallet share through recurring product sales efforts.Advisory – Provide advice to customers and internal partners including relationship managers on Cash, Trade and OAT transactionsComprehensive Transactional Management – Liaising with Clients and Internal partners to ensure that the transactions are processed within the approved parameters.Complex deal management – End to end transactional management of Secured EBLCs as well as Oil Payment Guarantees.Handling of new and existing Open Account Trades – providing support for the handling of new and existing Open Account Trades.Job Duties and ResponsibilitiesAchieve Revenue targets & Key Performance Indicators ("KPIs") - Drive cash and trade business for assigned clients. KPIs in support of the overall GTS revenue plan and business objectives.Work independently and in teams to deliver KPIs - Collaboratively interact with business partners and stakeholders including Relationship Management, and other GTS functions including Client Management & Implementation, Product Management and COO teams to design and implement GTS solutions to increase / defend the GTS wallet share for assigned clients and new to bank prospects.Apply a Consultative Sales approach to all client engagements - Continuously engage clients to keep abreast of their evolving business priorities. Work closely with GTS Sales Managers to proactively position existing and emerging GTS capabilities to address clients' changing situations.Actively engaging trade finance clients - Continuously engage clients on their utilization of DBS trade limits and revenue realization to sustain the Bank's trade franchise.Advisory – Advising clients and relationship managers on Cash, Trade and OAT related transactions and issues.Network LCs – Tracking internal system to ensure acquisition of the Export LC Negotiation.Bank Guarantees – Co-ordinate and provide inputs on Direct and In-Direct bank guarantee issuance.Management of Transactions – Ensuring sufficient bank limits (including co-ordination with internal partners on forfaiting), quotation of discount pricing which includes management of margin, subsidies and liquidity premium.Support for Open Account Trade – collaborates closely with GTS Sales manager and internal partners leading to activation of facilities and debtors.Minimum RequirementsAt least 1 to 3 years of relevant experienceEducation / Preferred Qualifications - University level Bachelors Degree, preferably having majored in either Business Management/Economics/Finance or Computer Science or related Digital 4.0 discipline;Certifications - Cert ICM or ACT (preferred); FCI certification for International Factoring (preferred);Knowledge and Skills\:Strong GTS product knowledge in one or more of the GTS product businesses (cash, open account trade, and trade finance) with a strong track record of sales and business development experience;Demonstrated ability to perform within a matrix organization and regional multi-country franchise;Established track record of delivering strong revenue growth derived from local & cross border cash & trade solutions;Credit experience/knowledge (preferred).Other requirements\:Ability to influence and impact outcomes;Strong team player with good communication and interpersonal skills;Strong communication skills, both written and verbal, and interpersonal skills;Ability to handle multi-tasking environment, meet deadlines, and work with a wide range of sensitive and confidential issues;Ability to take initiative, work independently and accomplish a task with little supervision;Strong strategic mindset with proven analytical skills. Apply Now We offer a competitive salary and benefits package and the professional advantages of a dynamic environment that supports your development and recognises your achievements.
Skills Southworth is a US multinational company and will be setting up regional office in Singapore and is looking for a sales candidate with at least 3-5 years experienced in the Material Handling Industry.

Preferable candidates with relevant industry experienced in Lift Table Applications or equipment integration into material handling systems that uses in manufacturing, warehouse & logistics distribution centers, original equipment manufacturers, food & beverage cargo loading/unloading sector.

Incumbent consistently Read more
needs to be on the field in to monitor upcoming projects and the sales opportunity to achieve given sales target. An individual is expected in this role require to work beyond the normal hours of duty.

Develop key accounts with good presentation and strong communication skills, to deliver technical solution. Ability to hold high-level discussions with clients and customers and negotiate pricing and terms to ensure the best outcome for the business.

Prepare reports, targets, rolling forecast, achievements for submission to top management.

This sales job requires extensive travel within ASEAN, India/South Asia and periodically to Australia. Incumbent is expected to be a self-starter, all-rounder, who can work on his/her own initiative, capable of balancing a demanding workload through effective prioritization and completing work requirements diligently and professionally.

Minimum qualification with a mechanical engineering in diploma/degree couple with experiences in channel development & management will have an added advantage.

Fluency in English & Mandarin is an essential in business communication.

Interested candidates, please reply with a photo and CV to [Click Here to Email Your Resume]
Skills The VMware Global Account Program serves approximately 100 of VMwares largest customers. These premier accounts are managed by a team of experienced Global Account Managers (GAM) partnered with a Global Solutions Consultant (GSC) with the objective to establish a significant VMWare footprint in the largest and most influential corporations worldwide. The leaders of these customer-focused resources are our Global Regional Directors (RDs).

Our selling is focused on our customers Read more
primary business initiatives and connecting our value to our customers business value. Our Value Selling strategy is the investment of time, talent and technology from VMWare and our partners to invent (transform) our customers business for their benefit. This strategic objective is being accomplished using a highly focused and experienced account management, marketing, and engineering teams, as well as substantial executive level engagement.

The Global Accounts APAC Telco Regional Director (RD) will have responsibility for the telco market development within our APAC region in addition to leading, managing and coaching a team of Global Account Managers to drive VMware sales for a region which include some of the most significant accounts within the VMware portfolio. While most of the account teams will be matrixed into this leader, this leader will be responsible for ensuring their team execute global consistency, global engagement, global relationships, and ultimately revenue generation that exceeds defined targets.

With this growth, we seek talented and motivated individuals who can lead our field sales teams.

Primary Objectives:

This person will be responsible for building and leading an experienced sales team (matrixed and direct)

Must possess strong leadership skills and the ability to build a territory strategy to ensure both short and long-term goals, objectives and quotas for the sales teams.

Build Regional sales plans that drive business through direct selling, indirect selling through a multitude of channel partners, and local demand generation.

Split time between leading/coaching teams, meeting with customers & partners and developing the overall telco market strategy within the APAC region.

Work closely with extended sales resources

Work closely with the headquartered account team team in order to plan & execute cohesive sales campaigns

Maintains operational command of the business through forecasting accuracy, planning, structure large ELA deals, negotiate deals & partnerships, and orchestrate a broad mix of resources

Core Competencies:

Inspired Leader: Ability to lead, motivate, manage and coach a team of individual contributors to achieve their objectives.

Coach/Mentor: The ability coach and mentor all members of their team to help drive their professional success as an individual and as a member of the team

Executive Presence: Possesses a blend of temperament, competencies and skills that empower the ability to command a room and hold business-led conversations at the C- level

Globally-Minded: Understands the global aspects and cultures surrounding their customer and the various countries in which they operate

Consultative: Able to identify the customer's pain points and needs then suggest solutions to satisfy those needs in support of their team

Challenger: Able to help their team push the customer's thinking through a value-centric conversation educating them on new ways our solutions can provide benefits to their company

Innovative: Adapts communication and influencing styles to suit different audiences and capable of introducing new ideas or methods internally and to the customer

Financial Acumen: Knowledge & understanding of customers financial situation along with the ability to discuss customer's outcomes in financial terms. Understanding of budgets, costs and price required.

Negotiator: Does not simply sell on price but negotiates value to outcomes; Understands the legal and contractual implications of the negations as well as financial.

Adaptable: Adapts to changing circumstances and accepts new ideas and change initiatives

Collaborator: Excels at working collaboratively with their team, peers, supporting resources, partners, management and the customer

Strong Communication practices & Skills: Ability to write and speak in a way that clearly articulates a point of view; Understands how to involve all levels within the company (internal and external) with consistent, appropriate manner

Experience Required:

A minimum of 10-years of sales management experience in high-reaching, ever-changing sales environment, preferably experience within technology sales

A minimum of 5-years in telecommunications.

Must have run quota carrying sales teams with confirmed achievement

Shown ability to lead a horizontal, extended resource team to support their direct sales teams

Confirmed ability to work effectively with and across all levels of business and IT contacts within very large and complex organizations

Extensive experience directly and indirectly through a management team negotiating large 7 figure deals with very complex terms, conditions, price pressures and considerations

Self-starter who takes initiative and works with limited direction

Highly trusted individual who maintains and expects high standards for self and team.

Possess high levels of integrity and honesty

BA/BS degree or higher

This position is eligible for the JoinGlobals referral campaign

Category :

Sales

Subcategory:

Field Sales

Experience:

Business Leadership

Full Time/ Part Time:

Full Time

Work From Home:

No

Posted Date:

2020-03-17

VMware Company Overview: At VMware, we believe that software has the power to unlock new opportunities for people and our planet. We look beyond the barriers of compromise to engineer new ways to make technologies work together seamlessly. Our cloud, mobility, and security software form a flexible, consistent digital foundation for securely delivering the apps, services and experiences that are transforming business innovation around the globe. At the core of what we do are our people who deeply value execution, passion, integrity, customers, and community. Shape whats possible today at http://careers.vmware.com.

Equal Employment Opportunity Statement: VMware is an Equal Opportunity Employer and Prohibits Discrimination and Harassment of Any Kind: VMware is committed to the principle of equal employment opportunity for all employees and to providing employees with a work environment free of discrimination and harassment. All employment decisions at VMware are based on business needs, job requirements and individual qualifications, without regard to race, color, religion or belief, national, social or ethnic origin, sex (including pregnancy), age, physical, mental or sensory disability, HIV Status, sexual orientation, gender identity and/or expression, marital, civil union or domestic partnership status, past or present military service, family medical history or genetic information, family or parental status, or any other status protected by the laws or regulations in the locations where we operate. VMware will not tolerate discrimination or harassment based on any of these characteristics. VMware encourages applicants of all ages. Vmware will provide reasonable accommodation to employees who have protected disabilities consistent with local law.
Skills LexisNexis Legal & Professional (www.lexisnexis.com) is a leading global provider of content and technology solutions that enable professionals in legal, corporate, tax, government, academic and non-profit organizations to make informed decisions and achieve better business outcomes. As a digital pioneer, the company was the first to bring legal and business information online with its Lexis« and Nexis« services. Today, LexisNexis Legal & Professional harnesses leading-edge technology and world-class Read more
content, to help professionals work in faster, easier and more effective ways. Through close collaboration with its customers, the company ensures organizations can leverage its solutions to reduce risk, improve productivity, increase profitability and grow their business. Part of RELX Group plc, LexisNexis Legal & Professional serves customers in more than 100 countries with 10,000 employees worldwide.

1. POSITION DESCRIPTION OVERVIEW

Position Title

Organization

Corporate Title

People Manager

Senior/Relationship Manager/SEA

BIS, Sales

Evangeline Wong

Reports to (Hard line)

Reports to (Dotted Line)

Location

Date/Person Writing this Summary

Head of Sales (SEA)

Singapore

11 Dec 2019

A. Purpose of the Role

Describe what would happen if this role did not exist.

BIS may

not

able

Renewal and Upsell

to retain and develop new business among existing

Hong Kong

and

Singapore

customer portfolio set including legal compliance, business intelligence, media monitoring and academic research

New Business

to capture new business opportunities in

Hong Kong

on legal compliance, business intelligence and media monitoring space

B. Duties and Responsibilities

Describe the 4-6 Key Result Areas of the role that are unlikely to change from one year to the next. Divide these into Steps explaining the main activities. Assign a percentage of time spent on each major category.

Core Accountabilities

Outputs and Agreed Method of Measurement

(How will we know when this has been achieved?)

Importance

% of Time

Retention, Upsell, Account Management

Proven efficiency and effectiveness in sales pipeline management by managing the client and internal support from lead to the solutions delivered to renewal

Successfully meet sales targets through upselling and cross-selling within clients' organizations/affiliates

Successfully communicate clearly with clients through professional presentation, proposal, price quotation, product demo, and ongoing meetings

Successfully maintain a professional image to clients; and at all time maintain high standards of personal sales discipline, work ethic and professionalism internally.

High

60%

New Business Sales

Successfully develop new accounts and meet KPO for the period.

High

30%

Sales Reporting and Strategy Development

A good team player – on an ongoing basis report to supervisor on sales opportunity development; and take initiative to seek for support, advice, and assistance from team members and supervisors to secure business deals.

High

5%

Market planning on business opportunities development

Displayed capability and initiatives to plan and act on annual and quarterly opportunities priorities

High

5%

ADDITIONAL INFORMATION REQUIRED ONLY FOR JOB EVALUATION/SLOTTING PURPOSES

C. Challenges and Decision Making Authority

Describe the major challenges or most difficult types of problems this position is expected to handle to perform this job. Indicate decisions which you are expected to make, decisions which you are expected to recommend. Give example(s).

Challenges

:

- Identification of the right pool of prospects and able to drive results within the timeframe set by the company

- Create and maintain business relationship with key decision makers of client organization / buying center

- As the customer facing executive, to work independently to handle pre-sales, selling and post sales execution, with support from international teams in different time zone

- Able to build and share knowledge relating to the focused customer verticals and other related topics with the team and manager

- A subject matter expect in the domain and sales professional with strong business network in the region

Decision Making Authorities

:

- Pursuit or Close-Lost of opportunity – justifying whether to (continue) allocate resources to invest in sale opportunity

D. Autonomy

Estimate this position's responsibility for spending or conserving money, or operating budget for which you are accountable. Include: total annual payroll supervised; total amount – operating budget accountable for; total annual budget.

- Travel and Entertainment Expenses

2. GENERAL INFORMATION

A. Qualifications/Experience/Knowledge

List the minimum and desired knowledge, education, skills and experience.

Item

Description

Education: Specialized/ Technical

Degree holder a must

Fluency in English. Mandarin HIGHLY preferred

Experience

Over 8 years B2B – with both new business / hunter and Renewal/farmer experience

Experience in selling business data driven deal AND online database subscription – preferably business info news datafeed

Experience in working in international corporates, with working partners in different time zone

Competencies

Strategic account planning, sales management, selling, strategic prospecting, SalesForce, Microsoft Outlook, knowledge of regulatory compliance, KYC, due diligence; industry landscape, skill of negotiation and handling objections

Consultative selling preferred

LexisNexis Competencies

Excellent written and oral communication skill in both English and Mandarin (other Asian languages are PLUS)

Excellent organizational and time management skills and ability to work under pressure

Result driven and strong multi-tasking capability

B. Interactions and Organizational Relationships

Identify the nature and type of contacts which the position requires. Indicate if these are peers, customers, supervisors etc.

Contact

Purpose

Within

Director of Asia Sales (supervisor), Segment leaders (supervisors) , sales executives/BD Manager (peer), Marketing Manager (peer), Segment Product team, Product Tech Team

Influence (supervisors/peers), lead (support) to get things done

Outside

Mainly customers: key decision makers within Legal and Compliance/Ethics & Compliance functions (e.g Head of AML, Head of Compliance, General/Legal/In-house Counsel, etc.) across locations (HK, SG)

Selling and relationship building for revenue purpose

C. Other Information

Indicate below any other information you think would be helpful to someone trying to understand the nature, scope and purpose of this position.

Candidates could be from online database industries or international credit reporting (with database products) : Factiva, Pro quest, D&B, Experian

key qualities A MUST:

Farmer and hunter experience (with proven record) with relevant customer network (govt, academics, market research consultancy firms, legal firms )

Relationship selling for existing customers

Enjoy working in int'l environment with working partners in different timezone (i.e. a lot of written communication, phones at odd hours)

LexisNexis, a division of RELX Group, is an equal opportunity employer: qualified applicants are considered for and treated during employment without regard to race, color, creed, religion, sex, national origin, citizenship status, disability status, protected veteran status, age, marital status, sexual orientation, gender identity, genetic information, or any other characteristic protected by law. If a qualified individual with a disability or disabled veteran needs a reasonable accommodation to use or access our online system, that individual should please contact 1.877.734.1938 or accommodations@relx.com.
Skills √ Industry: Construction & Engineering MNC
√ Location: West
√ Working Hours: 5.5 days for site; 5 days for office
√ Good Remuneration Package
Job Descriptions:

Assist to handle wide range of commercial/ corporate work including drafting, reviewing and advising on commercial contracts, in particular construction related agreements and other legal documents
Able to assist with analysis of contracts terms, pricing and payment schedule, ensuring that the agreements are advantageous
Provide legal advice on matters Read more
arising
Liaise with lawyer on specific issue of potential legal case
Perform commercial and contract risk assessment
Coordinate with procurement staff to review schedule
Provide contractual advice and defend against sub-contractor's claims
Claims management and assist in dispute resolution
Perform contracts administration work and contract project cost within budget
Liaison and negotiation with main contractors, subcontractors and suppliers
Post awards contract management and contracts close-out
Generate status reports for Management's review
Oversee all contract documents register, depository and archive
Review and analyses contracts to detect ambiguities, inaccurate statements, omissions of essential terms, and conflicts with possible legal prohibitions, recommending qualifications to ensure compliance with Contract Principles and Procedures at all times
Assist the Project Management Team with accurate summaries of, and assistance with, contractual matters including the preparation and negotiation of variations and claims and advice on contractual and commercial matters
Review budget and budget drawn down for new and ongoing projects

Requirements:

Bachelor Degree in Law or Diploma in Construction Management/ Quantity Surveying or equivalent
At least 10 years of working experience and 7 years of relevant working experience in the related field is required for this position
Relevant previous experience in a commercial or contracting environment, preferably in the MEP business/ industry
Good knowledge in Contract Law, Construction Law, Business and Commercial Law
Able to lead a team to fulfill project requirement
Experience in dealing with broad range of contractual issues within and across various business units and subsidiaries
Proven professional experience with preparation and negotiation of contract terms and conditions as well as contract risk management

JOBID: RY8X5X
All Successful candidates can expect a very competitive remuneration package and a comprehensive range of benefits.
Kindly email your resume in a detailed Word format to [Click Here to Email Your Resume]
>
We regret that only shortlisted candidates will be notified

People Profilers Pte Ltd
EA Licence Number: 02C4944
Tel: 6950 9755
EA Registration Number: R1872533
EA Personnel: Lim Jing Yee
Skills