Sign in or register for a JobTech account.
Jobs that require

network security

skill
To enhance infocomm security capabilities in GovTech and the whole-of-government, GovTech is beefing up the CISO office team at the certain ministries to oversee infocomm security management.
What to Expect:

To manage the ICT security governance and monitoring programme to ensure that key ICT infrastructure and systems are secured and in compliance to prevailing ICT security policies and standards. This includes:
Security Assurance – Ensure ICT infrastructure and systems are implemented Read more
and operating in compliance to the prevailing ICT security policies and standards. Review and update the ICT security policies and standards to align it with the whole of government ICT security policies and changes in the business and IT environment. Involves in designing artefacts (spanning design, development, and implementation) into enterprise systems that describes security principles and how they relate to the overall Enterprise System Architecture.
Security Consultancy – Provide security consultancy for key ICT development projects to ensure that key security requirements are defined and designed into the system, implemented in accordance to the security design, and in compliance with prevailing ICT security policies and standards. Security Monitoring – Oversee the implementation and operations of the in-house security monitoring systems to monitor the network infrastructure and systems for security threats, work with the relevant IT team to ensure suspicious network traffic and system activities are investigated and remediated. Maintain an overview of all IT security alerts to ensure that actions are taken to investigate and resolved them in a timely manner.

How to Succeed:

Degree in Computer Science, Computer or Electronics Engineering or Information Technology or related disciplines
Minimum 8 years of IT security experience in IT security management, security consultancy, and security monitoring
At least 3-years hands-on experience in one or more of the following security areas: network design, application development, cryptography, cloud hosting design and implementation, security risk assessment and management, DevSecOps consulting, threat hunting.
Knowledge of network security architecture concepts including topology, protocols, components and principles (e.g., application of Defence in-Depth).
Able to articulate and validate that the security architecture maintain cybersecurity attributes (confidentiality, integrity, accountability, and assurance), addresses security requirements (e.g. authentication, authorisation etc.), security risks of a particular environment / scenario, and specifies where and how the security controls are applied to or engineered into the security design
Relevant working experience in implementing and operating an in-house ICT security threat monitoring systems, development and implementation of ICT security policies and standards, and provision of ICT security consultancy services.
Knowledge of security technologies and products (such as SIEM, Log Management and Analysis Tools, firewall, cryptography, vulnerability scanning tools, endpoint security), security architecture, network security, cloud security and application security.
Singapore Citizen only
Skills
The Government Infrastructure Group (GIG) is responsible for providing the ICT Infrastructure where the whole government will rely on for its digitalization effort and smart nation initiatives. The infrastructure layer covers the data centres, networks, cloud and endpoints. The modernization of the infrastructure and related services are underway and further efforts will be required to drive the adoption of advanced technologies to bring greater value to the country.
If Read more
you are someone with strong cloud background and passionate about technology, looking for opportunities to work with a team of practitioners and leading industry experts, we welcome you to join GIG.
We are seeking a Network Infrastructure Engineer to join our Secured Infrastructure Programme Office (SIPO) that strategizes and delivers Whole-of-Government (WOG) secured infrastructure and services. You will be responsible for the conceptualisation, design and delivery of secured network infrastructure and end-to-end network solutions for new WOG initiatives. As the subject-matter-expert (SME) in networking, you will be expected to lead in architecture and infrastructure planning, as well as the exploration of new technologies, such as Software Defined Network, in order to meet the technology needs of the government.

What to Expect:

Architect and design security-centric networks and infrastructure solutions
Lead technology explorations and validation of solutions and systems components through proof-of-concepts
Develop and translate solutions into technical specifications and functional requirements
Planning and budgeting of the overall solution and participate in the overall procurement phases from pre-tender planning to tender award
Lead contractors in the detailed design of the solution and ensure tender requirements are met
Perform analysis and testing functions in the evaluation of technology solutions to ensure shortlisted products meet requirements
Ensure processes and controls are put in place for effective management of the network services delivery according to Service Level Agreements
Serve as SME in the area of design, deployment, operation and management of enterprise and/or cloud network infrastructure


How to Succeed:

Bachelor's degree in Electrical Engineering, Computer Science or a related discipline
5-8 years of working experience in the Infocomm industry, preferably with exposure to the deployment, management, consultation, support and operations of sizable enterprise and cloud network infrastructure
Good understanding of and experience in the following will be an added advantage:

WAN & LAN
Network-based systems
Software Defined Network
Security infrastructure
Security policy orchestration
Network automation tools

Professional certifications (e.g. Network, Security, Cloud, Virtualisation, ITIL) will be an added advantage
Team player who is pro-active, analytical and creative
Good communication (written and interpersonal) skills
Skills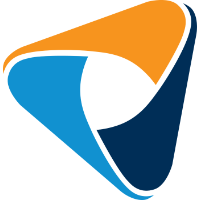 The Position: Define and manage the Malware Protection & Network Security architecture artefacts and corresponding target state roadmap within the given functional and technical standards in alignment with the Security Architecture and the Malware Protection & Network Security process landscape defined by the Malware Protection & Network Security Business Analyst. Be a subject matter expert (SME) on Malware Protection & Network Security and provide deep consulting expertise on Read more
Skills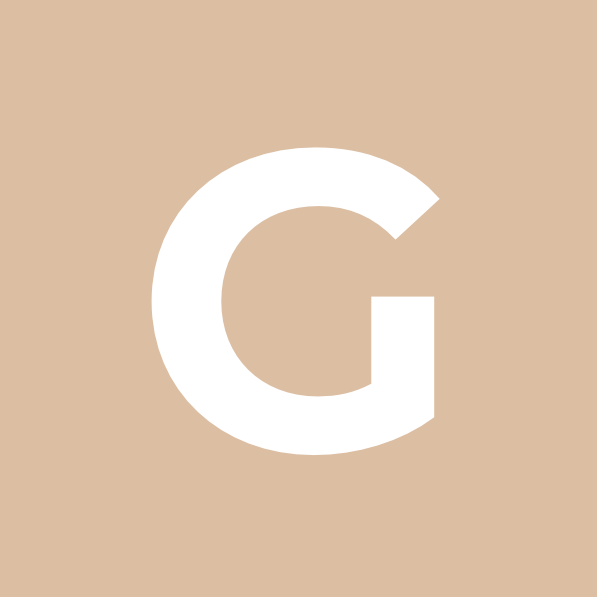 • 10 years of industry experience in networking environment • At least 8 years of Technical project Management experienceSenior Technical Project Manager for Network & Security Service 10 years of industry experience in networking environment At least 8 years of Technical project Management experience Total Experience Range in years 10 to 20 years Minimum 5 years of experience in Networking Environment Banking experience in preferable. (Not mandatory) Preferred Read more
Skills
Job Reference #212145BRYour team Cyber Security is a global organization within Group Technology Infrastructure and Security Engineering. Our services focus on Attack Monitoring, Adversary Protection, Vulnerability Management, Network Security and Application Security. We provide consolidated and reliable security services that implement secure design principles, and create best-fit solutions. The System Threat Resiliency Service is a global team, embedded in a global organisation. Your
Skills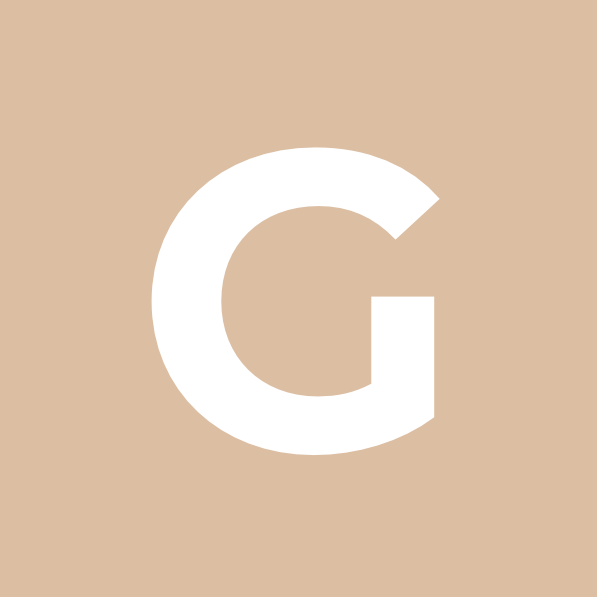 • Develop a set of security standards and best practices for the organization, and recommend security enhancements.• Develop and maintain all documentation on security policy and procedures• Identify and define security requirements.• Work with management to enforce compliance with security policies and procedures by the entire organization.• Conduct periodic scans of networks and penetration testing to find any vulnerability.• Monitor, investigate and develop strategies to respond to and recover from a security breach.• Troubleshoot and Read more
diagnose problems when they occur and trace the symptoms back to the root cause.• Serve as an escalation point for security-related issues.Requirements:• Bachelor Degree in Computer Science or related field.• 3+ years of proven work experience in a similar role.• Experience with designing and maintaining secure networks, systems and application architecture.• Hands on experience in security systems, including firewalls, intrusion detection systems, anti-virus software, authentication systems, log management, content filtering, etc.• Experience with network security and networking technologies and with system, security, and network monitoring tools.• Understanding of the latest security principles, techniques, and protocols.• Detailed technical knowledge of database and operating system security.• Familiarity with web related technologies (Web applications, Web Services, Service Oriented Architectures) and of network/web related protocols.• Knowledge of risk assessment tools, technologies, and methods.• Knowledge of disaster recovery, computer forensic tools, technologies, and methods.Interested candidates who wish to apply for above position, please send us your updated resume in MS Format to jeffn@gemini.sg. We regret only shortlisted candidates will be notified.EA 12C5083
Skills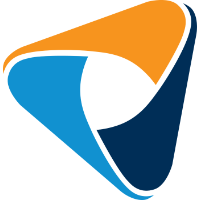 Top tier financial services organization requires an experienced Network security engineer for a mission critical role.The role is required to act as liaisons to engineers in the Client Architecture and Engineering department in ensuring that global engineering standards and guidelines are adhered to. The focus for this role is on (1) Network and Data Security Project Solution Design and (2) Project implementation Responsibilities include: Solution design: Produce the Read more
Skills

About ADSC:Illinois At Singapore Pte. Ltd./ Advanced Digital Sciences Center (ADSC) is a research centre of University of Illinois at Urbana Champaign, funded by Singapore government agency, National Research Foundation (NRF).ADSC is home to approximately 50 researchers and students focusing on breakthrough innovations in information technologies supporting interactive cyber infrastructures that are expected to have a major impact in transforming humans' use of information in data-intensive, technologically developed Read more
societies. ADSC's research mission is carried out through projects that facilitate interactions among UIUC researchers, local researchers and their industry partners. Through this, ADSC aims to enhance Singapore's position as a hub for leading edge research.For more information, please visit ADSC's website http://adsc.illinois.edu/.Project: Design and Implementation of a high-fidelity, practical smart grid honeypot for gathering threat intelligenceHoneypot for industrial control systems (ICS) is still in an early stage. While there are a number of implementations, to our knowledge none of them offers high-interaction, cyber-physical integrated experience to deceive attackers, and therefore is suitable for retaining attackers inside for conducting longitudinal attack analysis. Besides, logging on honeypot systems that allow us to conduct analysis of attack vectors and threat intelligence has not yet been well studied or implemented. In this project, we tackle these challenges towards a practical, high-fidelity ICS honeypot in smart grid domain that offers better realism from attacker's perspective and effective logging features for security and threat analysis.We are currently looking for a Software Engineer to conduct research and development for a new project on securing the communication networks and intelligent devices in smart grid. This project will develop and deliver cutting-edge technologies and solutions for defending modern smart grid against sniffing and tampering, as well as improving its resilience against network attacks.Job Requirements: - BS or MS in computer engineering, computer science, electrical engineering, or a related field.- Proficient in Java and C/C++ programming- Experience in setup and configuration of Linux/Windows machines and servers- Experience in system and network virtualization technologies (e.g., VirtualBox, Vmware, QEMU, Mininet, etc.)- Prior experience in one or multiple of the following areas --- embedded system programming, computer & network security, penetration testing, or industrial control systems, especially power grid systems --- is desirable.- Interest in R&D activities focusing on industrial control systemsApplication Instructions:Interested candidates should apply online at https://my.engr.illinois.edu/apply/.ADSC is an equal opportunity employer committed to hiring exceptionally talented individuals based on merit and qualifications. Applications are sought from persons with strong credentials who embrace working with other high performing colleagues of diverse nationalities, backgrounds, experiences and ideas and who value diversity, inclusivity and shared participation in an English ­language workplace. Salaries and benefits are highly competitive and commensurate with qualifications and experience. Applications will be considered until the corresponding position has been filled. Only short­listed candidates will be notified.IMPORTANT: We strongly encourage applicants to email your application directly and send a copy of CV to daisuke.m@adsc-create.edu.sg. Enquiries can also be directed to these contacts. Applications not submitted directly to these contact persons may have delayed response. Applications will be considered until the corresponding position has been filled. Only shortlisted candidates will be notified.
Skills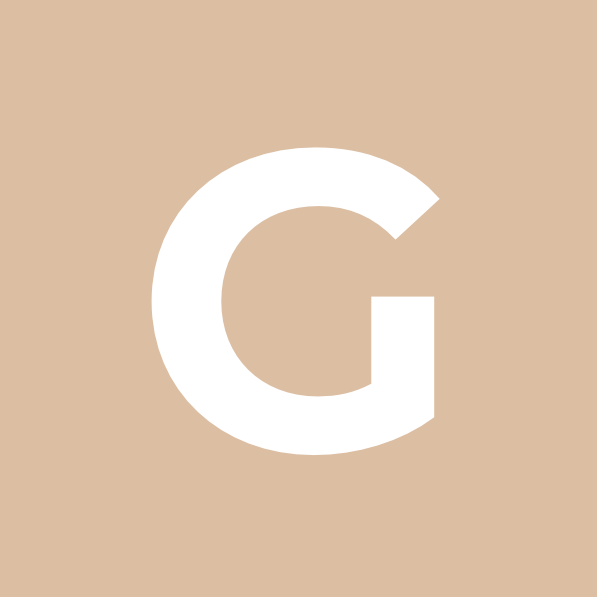 Leading a team and be part of a dynamic Infrastructure team of engineersResponsible to support and maintain existing setup and to implement solutions and projects.Oversee existing enterprise WAN/VOIP networks and infrastructure deployment with SLA to comply.Provide Level 2/3 technical analysis to complex network routing and switching faults.Timely resolution of faults/issues related to installs and implementations.Track Change orders and ensure its delivery within a committed time.Monitor network performance and Read more
initiate regular capacity planning exercises to ensure optimal service delivery to stakeholders.Maintain technical documentation and SOPs.Requirements:Degree in Computer Science, Information Technology, Engineering Min 5 years technical hands-on experience, preferred in the Telco industry.Experience in Core networking (routing, switching, wireless), IP Telephony & Unified Collaboration, network Security and Firewall.Basic Virtual Server and Storage technology.Microsoft Window Servers, Active Directory, DNS, NPS, DHCP.Must be solution-oriented; ability to work with all levels of management and staff; and able to work with tight timeline and be on call.Possess CCNA/CCNP/CISSP certifications will be an advantage.Comfortable to work one sat/per monthInterested candidates wish to apply for above position, please send us your updated resume in MS format to jeffn@gemini.sg We regret only shortlisted candidates will be notified.EA 12C5083
Skills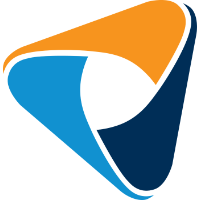 Introduction to the role: Top tier system integrator organization requires an experienced Network and security engineer for a mission critical role. Work within a team of dedicated senior network and security engineers to deliver technology infrastructure solutions. The focus for this role is on (1) Network and Security Projects and (2) Network Operations and support. Responsibilities include: Support, configure and manage Cisco Routers and Switches, Checkpoint Firewalls, Palo Read more
Skills