Sign in or register for a JobTech account.
Jobs that require

network security

skill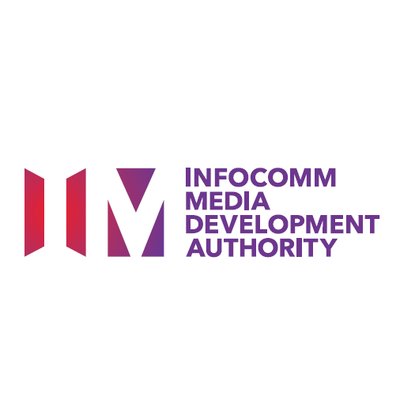 Responsibilities:
You will be part of the team that conceptualise, architect and initiate greenfield cybersecurity projects, define security architecture for next-generation infocomm technologies, and develop niche cybersecurity tech capabilities for the ICM sectors. You will work closely with the team and be responsible for executing big data related cybersecurity projects, and provide advice to the team on big data related technical issues.
The successful candidate shall be responsible, among others, to:
Conceptualise, plan, execute and manage new programs, R&D or initiatives relating to the use of big data to improve cybersecurity for the infocomm and media sectors.
Monitor advancements in big data technologies and identify new tools and frameworks that could improve efficiency and fine tune existing data analytics platforms.
Develop and review data models for cybersecurity projects.
Process, cleanse and verify the suitability of data used for data analytics, as well as interpret and analyse big data sets using statistical techniques.
Identify cybersecurity use cases together with project team and stakeholders, and develop data analytics rules or data models to deliver the use case outcomes.
Conceptualise and manage the development of infrastructure required for optical extraction, transformation, and loading of large volume data from various data sources.
Manage the development of infrastructure required for real-time and batch data ingestion and processing pipelines for data analytics, machine learning, dashboarding and visualisation.
Work with vendors to develop data analytics systems and validate accuracy of data models developed.
Requirements:
Background in Computer Science / Computer Engineering / Information Technology / Mathematics / Statistics / Data Science and Analytics.
At least 2 years of experience in quantitative data analytic or machine learning data models development for cybersecurity or network infrastructure use cases using big data.
Good understanding of programming languages including Python, R, SQL and Java/C/C++, ETL frameworks, and able to develop programming scripts minimally in Python or R.
Experience in using databases for big data analytics such as Greenplum / Hadoop / Hive / HBase frameworks, and able to write complex SQL queries.
Domain knowledge and experience in the following areas is preferred:

Computer networking
Network security
System security

Familiarity with big data streaming tools, database frameworks and visualisation tools such as Apache NiFi, Storm, Spark, Hadoop, Greenplum, Airflow, Kibana, Tableau and their areas of applicability.
Good understanding of Artificial Intelligence, Machine Learning and Deep Learning concepts.
Good writing, communication and presentation skills.
Fast learner with self-motivation and independence to acquire knowledge on new domains or technologies quickly.
Strong analytical and problem-solving ability.
Plugged-in to the latest technology and security developments for the telecommunication sector.
Willingness to delve into administrative, legislative, technical, research and development works.
Position will commensurate with experience.
Only short-listed candidates will be notified.
Skills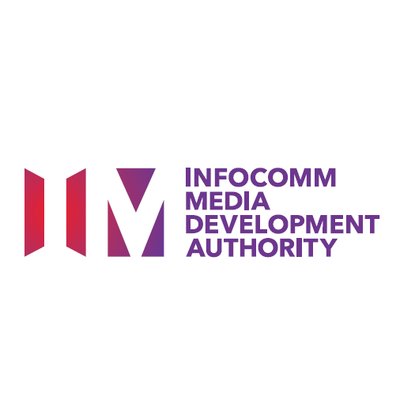 Responsibilities:
You will be part of the team to conceptualise, architect and initiate greenfield cybersecurity projects, assess security risks and define security architecture for next-generation infocomm technologies, and develop niche cybersecurity tech capabilities for the ICM sectors. You will work closely with other cybersecurity and resilience teams in IMDA to contribute towards the building of secure and trusted infrastructure in the ICM sectors that is resilient against prevailing and future cyber threats.
The successful candidate shall be responsible, among others, to:
Conceptualise, plan, execute and manage new cybersecurity programs or initiatives for the infocomm and media sectors.
Architect, develop and operationalise ICT systems and infrastructure supporting the new initiatives.
Manage the development of network emulation platforms for the telecommunication infrastructure to identify security risks and to conduct security testing, cyber range and security training.
Explore innovative and cutting-edge technologies that could improve the efficiency and effectiveness of securing the ICT systems and infrastructure in the infocomm and media sectors.
Perform cyber threat profiling, risk analysis and research into vulnerabilities in the infocomm and media sectors, and explore suitable strategies for securing the ICT systems and infrastructure for the sectors.
Engage industry stakeholders to evaluate their infrastructure and identify areas for improvement.
Engage and obtain buy-in and collaboration from industry stakeholders.
Requirements:
Background in Computer Science / Computer Engineering / Computer Networking / Information Systems or equivalent, with certifications in computer networking (e.g. CCIE, CCNP).
Good knowledge of end-to-end telecommunication network architecture for wireless, mobile and/or fixed-line networks, including physical and software-defined networking domains.
Demonstration of domain expertise and experience in the following areas will have an added advantage:

Next Generation Network Security (e.g. SDWAN)
Security Orchestration, Automation and Response
DevSecOps
Cloud Platform Security
Embedded, Control and IoT Device Security

At least 6 years of working experience, with minimally 3 years in planning, architecting or managing telecommunication networks or complex ICT system infrastructure. Candidates with more years of experience may qualify for senior positions.
Certifications in one or more of the following areas will have an added advantage: Cyber Security (e.g. CISSP, GSEC, ISMS), Security Risk Analysis.
Familiarity with both Windows and Linux operating environment is preferred.
Good writing, communication and presentation skills.
Self-motivated and independent in continually improving and advancing own knowledge and skills, with strong analytical and problem-solving ability.
Plugged-in to the latest technology and security developments for the telecommunication sector.
Willingness to delve into administrative, legislative, technical, research and development works.
Position will commensurate with experience.
Only short-listed candidates will be notified.
Skills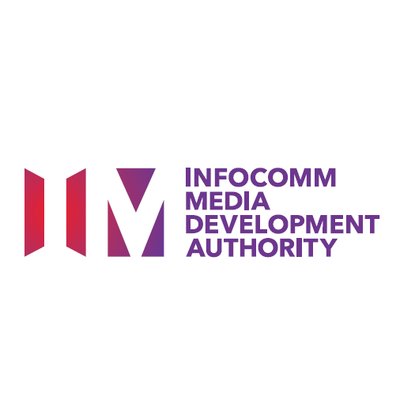 Responsibilities:
Conduct online research of latest cyber threats against existing and emerging info-communication technologies.
Analyse feeds and events to develop local threat landscape of sectors.
Engage with the technology companies to identify potential defense against evolving cyber threats.
Present case studies to management stakeholders and licensees.
Examine malicious executable files to understand inner working completely to create system defense signatures.
In-depth understanding of machine codes under different CPUs' architectures (such as x86, MIPS and ARM) and internal working of different Operating Systems.
Overcome sophisticated anti-reverse techniques that deter reverse engineering.
Determine root cause of incidents and draft report
Requirements:
Background in Electrical Engineering/Computer Science/Computer Engineering or equivalent
At least 5 years of experience with application, system and network security.
Experience with broadcast and telecommunication architecture will be advantageous.
Knowledge of OS internals, assembly language and understanding of malware, rootkits and botnets.
Knowledge of communication protocols to perform deep-dive network forensic analysis for intrusion detection.
Experience with malware analysis, computer/mobile forensics and network traffic analysis.
Experience with tools for reverse engineering, forensics and pcap.
Experience with tools for creating system and network defense signature such as Yara and Snort.
Knowledge of hacker methodology, tactics, techniques and procedures.
Position will commensurate with experience.
Only short-listed candidates will be notified.
Skills Japanese Company
Stable Environment
Good Remuneration Package
Growing Industry

Responsibility

Overall in-charge of ICT security Policies, management, training, planning, audit assessment and security implementation within the company.
Monitor, review and work with vendor on daily infrastructure operations support
Implement measures to identify IT security threats and risk
Enforce and improve IT policies, standard operating procedures, BCP and DR
Identify emerging technology issues – security trends, threat, Vulnerabilities
Coordinate with vendors to implement security solution
Implement IT security awareness, adopt Read more
best security practices
Manage all network and endpoint's security
Manage IT audit or risk management activities e.g SOX

Requirement:

At least 5 years of working experience with 3 years in Network and Security
CCNA & CISSP certification will be an added advantage
Experience in implementation of network, security related projects
Experience in Knowledge in information/Cyber security control, practices, projects and compliance
Keen learner and self-motivated team player, ability to multi tasks/projects
Strong communication and interpersonal skill
Occasional travelling may be required (Quarterly if required)

HOW TO APPLY
** Please submit your resume in Microsoft Words to Johnathan (R1988971) [Click Here to Email Your Resume]
*FOR IMMEDIATE CONSIDERATION*
Please include below info in your WORD format resume.

Current and expected salary.
Recent photo
Reason for leaving current company

**We regret to inform that only shortlisted candidates would be notified.**
Skills Responsibilities

Design, planning of network infrastructure and hardware.
Implementation, configuration and troubleshoot of network hardware.
Manage and coordinate with vendors for implementing network security.
Perform network maintenance and upgrades.
Monitoring network performance using various platform.

Requirements

Singaporeans only
Diploma/Degree in Computer science/Information technology, or equivalent with minimum 3 years working experience in implementation of networks/security
Ability to implement, administer and troubleshoot of network devices including routers and switches.
Experience in TCP/IP, dynamic routing and L2/L3 network protocols implementation
Experience Read more
in anti-virus software, intrusion detection, Check point firewall and content filtering.
Knowledge of Checkpoint Firewall, ClearPass, IMC, Cyber Ark, SolarWinds LEM, Whatup Gold will be an added advantage
Positive, Communicative and customer oriented attitude


Interested candidates please send an updated CV in Ms Word format to [Click Here to Email Your Resume] or call Wui Hui Ni (Reg no: R1983890) @ 6326 0116 for a confidential discussion.

*********FOR IMMEDIATE CONSIDERATION*********
Please indicate the below information in your resume:

Current & Expected salary
Reason(s) for leaving (for all full-time job)
Notice Period / Availability to commence work
Skills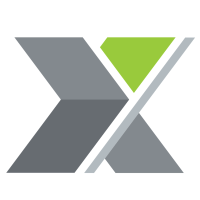 We are looking for experienced security professionals who can help our clients achieve a secured environment for their applications and web information. You must have strong experience in performing penetration testing and vulnerability management services for applications, network systems, operating systems and databases. Candidates should have experience with black box, grey box, and white box testing. Selected candidates will work on a whole-of-government platform that hosts close to Read more
500 web applications.
Responsibilities

Conduct security assessments such as penetration and vulnerability tests

Keep updated on knowledge of the IT security industry: including awareness of new or revised security solutions, security standards, trends / best practices, offensive techniques and tools

Perform Blackbox/Graybox testing of Web/Mobile/Thick client applications

Perform Network Vulnerability Assessments and Penetration Testing

Risk Evaluation of observed vulnerabilities based on common risk scoring techniques such as CVSS

Knowledge-share with team on techniques and results

Create detailed report of findings and recommendations after testing is complete and present to stakeholders

Coordinate with developers/stakeholders on the findings for appropriate fixes

Stay up-to-date in current tools, techniques, and vulnerabilities to incorporate into testing practices


Requirements

Minimum 3 years experience in specifically Security Testing function

Degree in Computer Science / IT Security or other related disciplines

Should have an overall exposure and understanding of Application and Network Security testing

Strong knowledge of the OWASP Top 10, OWASP Mobile Top 10, SANS top 25. Detailed knowledge of common web application attack vectors such as SQL injection, CSRF, XSS, Session Management issues, Insecure Direct Object reference, Click jacking, buffer overflows, etc.

Experience in manual application penetration testing of web- based applications, thick- client applications, mobile applications, web services, API s etc.

Experience in Source Code Review of applications

Experience in manual mobile application penetration testing on platforms like Android, IOS, etc both client and server side applications.

Should have knowledge on Risk Rating Standards like DREAD, CVSS etc.

Experience in automated web application vulnerability scanners (e.g. Web inspect, Burp suite Pro, etc)

Should have performed Black Box / Grey Box Application penetration testing.

Good understanding of application protocols such as HTTP, SAML, OAUTH, OpenID Connect, etc.

Good understanding of network technologies and protocols such as NIPS, IDS, TLS/SSL, DLP, firewalls, WAF, DNS and other common technologies and protocols.

Experience in performing Network Penetration Testing for both internal and external networks.

Knowledge in end-to-end flow on executing application and network penetration testing

Should be OSCP or CREST CRT certified.

Should be able to work as individual contributor or as team player wherever required
Skills
Launch innovations in nearly every commercial and defense aircraft platform

Honeywell is charging into the Industrial IoT revolution with the establishment of Honeywell Connected Enterprise (HCE), building on our heritage of invention and deep, on-the-ground industry expertise.

HCE is the leading industrial disruptor, building and connecting software solutions to streamline and centralize the assets, people and processes that help our customers make smarter, more accurate business decisions. Moving at the Read more
speed of software, we are creating, innovating and delivering solutions fast, challenging the way things have always been done, piloting new ways for all of us to work, and expecting our successes to set new standards for our customers and for Honeywell.

Honeywell Connected Cyber is seeking an

Enterprise Solution Architect Cybersecurity

for our City, Country location

· Support Sales Account Executives and/or other Honeywell sales functions combining knowledge of Enterprise IT and industrial Cyber security best practices to develop Architecture that meet customer needs and requirements.

· Manage multiple pursuits across many accounts tailoring solutions and developing business to achieve revenue in assigned line of business

· Provide competitive insight and trends in support of sales pursuits

· Participate in promotion of Honeywell and development as an expert in your field through

Participation in industry forums, webinars, customer seminars

The ESA will develop collaborative technical relationships with customer prospects and develop solutions to meet their needs. This work includes architecting, designing and presenting the market leading Honeywell ICS solutions/ Portfolio, Bills of Materials (BOMs) and proposals. This individual will possess a combination of technical depth in the areas of Enterprise IT, Industrial Process Control, Industrial Networking and Industrial Cyber Security.

Key Deliverables:

· Technical Proposal, Tailored solutions and value propositions for line of business

· Enterprise Cybersecurity Pipeline growth

· Revenue and growth above set quota in support of Annual Operating Plan (technology, solution set or vertical market)

· Participation in Territory Planning and Strategy as well as forecast calls

Main Responsibilities:

Sales Process

Support sales force to identify new sales opportunities with focus on providing consultative support by building value propositions for solutions into the account; serving as the expert for Industrial Cyber security. Be the focal point for pursuit plans and proposal strategies, for Cyber security.

Develop

and maintain deep understanding of Honeywell Industrial Cyber Security solutions Portfolio.

Maintain

Deep understanding of 3rd party solutions and keep current Knowledge to market solutions and integration abilities

Identify

and understand customers business goals, operating objectives and requirements, and customize Honeywell Industrial Cyber Security Portfolio to best meet their needs.

Serve

as the primary technical cyber security sales support resource for regional Honeywell and working closely with HICS leaders and sales force.

Lead

Customer Facing Demonstrations, Proof of Concepts, and RFI/RFQ/RFP technical solution design and responses.

Obtain

deep internal process knowledge around how Honeywell qualifies and certifies 3rd party cyber solutions.

Able to Configure

and deliver Networking and Key 3rd party solutions Cisco, McAfee, Palo Alto Networks, MSFT and other vendor BOMs and quotes to customers.

Join forces

- With Enterprise seller and regional sales force in Territory Planning, Weekly, Monthly and quarterly forecasting reviews to accurately Plan required actions to grow business and achieve HICS AOP.

- With Global Solution Architect team to maintain standard solutions

- With PLMs (Product Line managers) and Product Owners providing market technical intelligence, communicate customer feedback and requirements and keep current with the products strategy

Support

Honeywell Industrial Cybersecurity to Achieve their financial commitments by achieving or exceeding assigned Quota and providing best in class technical team work with sales force.

Communicate

effectively when working with internal and external customers and vendors.

YOU MUST HAVE

· BSC of Engineering/ Computer or Equivalent, 5+ years experience in industrial networking or industrial cyber technology

· Excellent Presentation skills

· Excellent English (Writing, reporting and communication skills)

· Minimum 5+ Years Knowledge of Current Industry Network and security Standards such as: IEC 62443, NIST, NERC CIP

· Minimum 8+ years Experience managing and deploying Microsoft windows 7-10, server 2008R2,2012, 2016), Active directory, DNS, WSUS, Terminal server) and the supporting security features available to each operating system

· Network Certifications (CCNA, CCDA or equivalent)

· Security Certifications CISM, CISSP, GCISP or Equivalent

· Minimum 5+ years of experience with Enterprise IT solutions, SOC, NOC, Threat Intelligence design and selling

· Minimum 5+ years combined pre-sales/technical sales support/application engineering experience required

· Ability to travel up to 50% in a region required

WE VALUE

· MSC is preferred

· 5+ years of Honeywell Process and Industrial Networking knowledge specific to Honeywell solutions and how to align with customers drivers preferred

· Experience in the configuration of different cyber security controls and solutions; for example: Identity and access management, network security, endpoint security, application security, IDS/IPS, deep packet inspection, SIEM, data analytics, security and/or risk management, SOC and NOC are strongly preferred

· Technical background in the areas of Enterprise IT and industrial control systems, process control networks, SCADA or other industrial automation is important and preferred

· Successful application engineer and/or technical sales support track record

· Experience working with Consultancy companies

INCLUDES

• Continuous personal development

Additional Information

JOB ID:

HRD85321

Category:

Sales Support

Location:

17 Changi Business Park Central 1,U01-01/09, #02-01/09, #03-01/09, #04-01/09 & #05-01/05,Singapore,SINGAPORE,486073,Singapore

Exempt

Careers at Honeywell - Engineering
Skills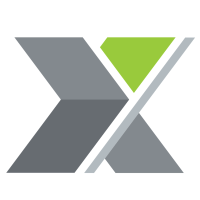 Description

Oversee security operations by conducting security risk analysis, monitoring and reviewing.

Execute and properly document the audit process on a variety of computing environments and computer applications.

Review and analyse internal IT systems such as network & web application, servers, storage in security perspective to ensure operations comply with company/project security policies.

Perform support and operation duties in responding to security incidents.

Support the security areas of the company via penetration testing, Read more
vulnerability assessments, configuration reviews.

Evaluate the efficiency, effectiveness and compliance of operation processes with corporate security policies and related government regulations.

Document and report security breaches and assess the damage they cause and follow appropriate incident response procedures.

Stay current on IT security trends, intelligence and news.

Research security enhancements, make recommendations to management, and execute plans.

Evaluate the efficiency, effectiveness and compliance of operation processes with corporate security policies and related government regulations.


Requirements

4 years or above experience in information security with certification in CISM / CCSP / CISSP is highly preferred.

Solid experience in security operation and risk / incident management, IT compliance and audit.

Experience in end-to-end Incident Response process.

Knowledge on Network & Security - Routing, Switching, Firewall, WAF, IDS/IPS, Data Loss Prevention, Web content filtering.

Good communication skills on security issues in both written and spoken.

Should be familiar with handling and mitigating attacks related to viruses, spoofing, hoaxes, malware.

Should be familiar with emerging security threats and their attack vectors especially web application attacks.

Experience in Cloud based security monitoring tools such as Azure Security Center, Stackdriver Monitoring would be preferred.

Experience in Cloud based analytics tools such as AWS Kibana, Azure Log Analytics, Azure Sentinel, GCP Stackdriver Logging, GCP Big Query would be preferred.

Any other Security related certifications will also be considered favourably (eg. OCSP, CREST,GCIH, ECIH)
Skills

Position Type

Full time - Regular

Type of Hire

Requisition will be sent to PeopleFluent

Experience Desired

5+ Years

Education Desired

Bachelor of Information Technology - Computer Sciences

Travel Percentage

0%

Job Description

Are you curious, motivated, and forward-thinking? At FIS you'll have the opportunity to work on some of the most challenging and relevant issues in financial and technology. Our talented people empower us, and we believe in being part of a team that is open, collaborative, entrepreneurial, Read more
passionate and above all fun.

What you will be doing:

Design, build and maintain the FIS Global Trading network in multiple countries and datacenters throughout APAC as well as some responsibilities globally. The network is built on Cisco (primarily) and Juniper hardware for switches, routers and security devices.

Design/plan and execute network configurations and upgrades for new client-onboarding, technology upgrades/enhancements, incident management/mitigation and day to day internal change requests.

Plan and execute onsite network hardware installation and replacements at FIS datacenters (typically with the use of external vendors).

Maintain the upgrade path of all network hardware APAC wide:

ensure all devices are under support contract

plan/execute controlled upgrades and replacements when devices are close to EoS

Role will be a mix of project and operational work

Follows documented network services processes and procedures identifies gaps in processes or documentation and suggests improvements.

Monitors, responds and provides resolution for all network problem and incident tickets.

Utilizing case management system (CMS), documents status updates and problem resolutions.

Performs customer service duties and responds to customer requests as defined by management.

Responds to customer requests as defined by management completing assignments in a timely manner with an acceptable level of quality.

Troubleshoots network problems and recommends corrective procedures; assists with troubleshooting circuit equipment and all other network issues.

Work with colleagues from various teams when designing new deployments, on-boarding new clients and troubleshooting incidents.

Prepares activity reports as requested by management.

Identifies opportunities to improve workflow and creates supporting documentation for review by peers and management.

Maintains network services documentation related to work area.

Completes network change requests in accordance with service level agreements and change management policies.

Be part of the teams on-call rotation

Maintains network lab and equipment inventory.

Other related duties assigned as needed.

What you bring:

CCNP qualified (equivalent experience or Juniper level qualification will also be considered)

Strong experience with Cisco and Juniper networking equipment

Network security knowledge and strong experience with Cisco ASA and Juniper Firewalls

Strong experience with BGP and ISIS routing protocols

Strong experience with Layer 2 technologies

Strong experience with Multicast technology

Strong experience with MPLS technology

Experience with Linux operating system is a bonus (but not essential)

Knowledge of basic IT technologies, i.e., operating systems, monitoring tools, troubleshooting tools, office software

Strong documentation skills (especially network diagrams)

Ability to work on tasks and projects autonomously.

Ability to work pro-actively to fix problems and respond to change requests.

Ability to understand and apply technical concepts

Team skills, including the ability to establish and maintain effective working relationships

What we can offer you:

A competitive salary and insurance benefits

Evolve and grow with a world leading payments software provider

A multi-faceted job with a high degree of responsibility and broad range of opportunity

Privacy Statement

FIS is committed to protecting the privacy and security of all personal information that we process in order to provide services to our clients. For specific information on how FIS protects personal information online, please see the Online Privacy Notice.

Sourcing Model

Recruitment at FIS works primarily on a direct sourcing model; a relatively small portion of our hiring is through recruitment agencies. FIS does not accept resumes from recruitment agencies which are not on the preferred supplier list and is not responsible for any related fees for resumes submitted to job postings, our employees, or any other part of our company.
Skills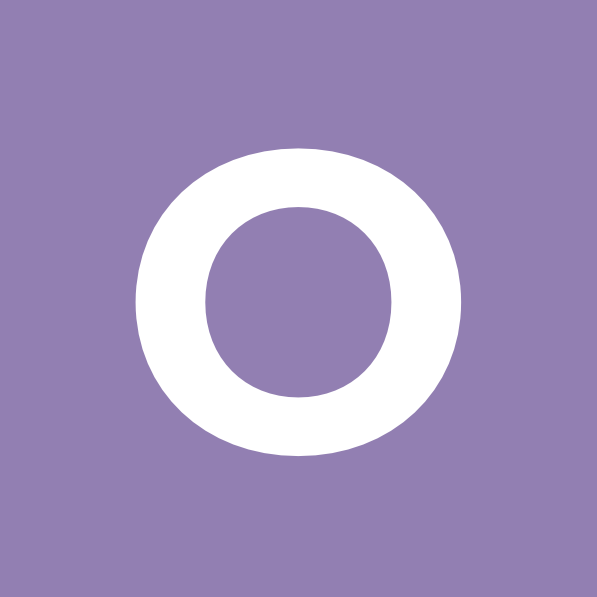 •Perform change request across all network technologies based on new design standards and business requirements.

•Provide network fault investigation, troubleshooting, resolution, recovery and root cause analysis.

•Review and implement complex changes and device upgrades in critical environments.

•Deliver and implement network projects according to Bank standards and requirements.

•Update all project stakeholders on the project status and progress.

•Bachelor's Degree or equivalent work experience.

•Cisco Certified Network Professional (CCNP) required.

•Cisco Certified Internetworking Expert (CCIE) Read more
preferred.

•Minimum 5 years of relevant working experience, with 2 years in supporting banking environment.

•Practical knowledge & hands-on experiences in implementing network architecture and components including switches, routers, wireless, firewalls, VPNs and security gateways.

•Strong implementation knowledge of the following protocols: OSPF, BGP, IPSec, GRE and STP.

•Working knowledge of DNS, DHCP, BIND, wan accelerator, server load balancing is preferred.

•Experience in monitoring, tuning and scripting languages is a plus

•Proven ability to operate under pressure and meet challenging deadlines with minimum supervision.

*Li-VL
Skills