Sign in or register for a JobTech account.
Jobs that require

node.js

skill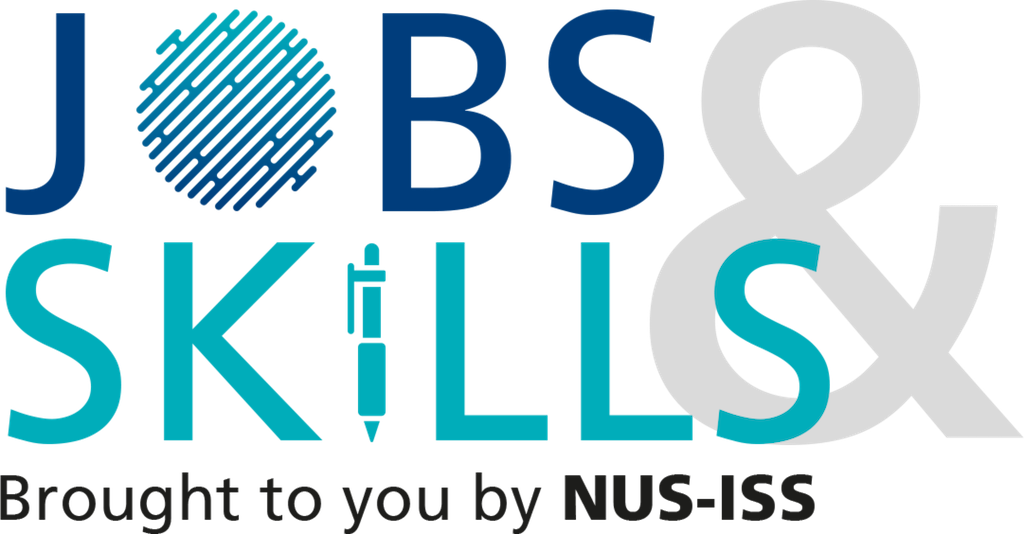 Shopee is looking to hire NUS-ISS talent.
Job Description:
- Design and implement web backend services using Python + Django/Flask
- Write high-quality, clean, maintainable code using engineering best practices (unit testing, source control, continuous integration, automation, design patterns, etc.)
- Analyse requirements, design and develop features
-Understand the product, constantly optimise the product, identify and fix problems, improve stability and user experience
- Optimize application for maximum performance and scalability
- Build reusable code and libraries
- Collaborate with fellow developers, product managers, user experience designer, and operation engineers to build products with web technologies

Requirements:
- Bachelor's or higher degree in Computer Science or related fields
- Passionate about coding and programming, innovation, and solving challenging problems
- Hands-on experiences in Web Service frameworks and technologies such as Django, Ruby On Rails, or Node.js
- Familiar with HTTP protocol
- Familiar with performance tuning of Web Server, massive concurrency handling, and caching mechanisms
- In-depth understanding of data structures, Database and other computer science fundamentals
- Familiar with Linux development environments
Skills Bring your career aspirations to life with AIA!Digital technologies are shaking every industry now and life Insurance is no exception. To empower our agents with best in class and future-proof digital solutions to create values for our customers, AIA Digital Technology Department embarks the exciting agile transformation journey to- build an agile team that are up-to-date with latest digital technologies and embracing the best engineering practices contributing to Read more
the organization, the community and industry- create a place where people are excited to come to work everyday

We value,Trust and responsibilitiesCollaborations and no brilliant jerksCultural diversityRadically candid and check your ego at the doorGrowth Mindset and empower experiment. Fail fast > Learn fast > Improve fast > Share fastData-driven decision and the best ideas winHacker ethosServant leadership
Your freedom and responsibilities are,​Lead and grow a team to work on the legacy mission critical iOS application. Always strive to look for opportunities improving the existing architecture, practices and engineering practices.Lead the revamping in 2021. Collaborate with other team members in an agile environment. Share the knowledge internally and externally through brown-bag sessions, public blogging, meetups and conferences.Who you areYou abide by our values.You embrace the autonomy given and fully understand the responsibilities that come with it.You understand the embrace the challenges you will be facing in a big organization under transformation. You have deep understanding on application design/development and best engineering practice.You have 10+ years of experience working on mobile apps development and production support.You have extensive experience in iOS (Swift and Objective C)Preferably, you have some experience with o React Nativeo NodeJS
You like to try out new technologies.You care about the quality, under the importance of automated testing and continuous improvement.You have excellent analytical and problem-solving skills and like to communicate with business team directly.Build a career with us as we help our customers and the community live healthier, longer, better lives.You must provide all requested information, including Personal Data, to be considered for this career opportunity. Failure to provide such information may influence the processing and outcome of your application. You are responsible for ensuring that the information you submit is accurate and up-to-date.
Skills

You will work together with the development team in the identification and translation of business and technical requirements. Involved in frontend (WEB UI) and backend (script) development. Execute the software development activities across the full SDLC, seeing projects from start to maintenance stage. Design, develop and use APIs. Be well versed on cloud providers' services, and their technology stacks. Involved in code reviews, testing and release management. Stay Read more
abreast of developments in web technologies and programming languages; explore and recommend new technologies or enhancements to existing architecture and toolsets.

Minimum Qualifications

Bachelor or Masters Degree in Computer Science.
Minimum 5 years of experience in product and/or solution development.
Understanding of one or more cloud providers and their technology stacks (Google cloud, Azure, AWS etc) is a plus
You should be experienced with various programming languages, e.g., React, Vue.JS, Node.JS, Python, Java, Typescript, C#
API management experience is mandatory.
Passion and interest in machine learning and big data technologies.
Strong problem-solving, co-ordination, time management, and stress management skills to handle complex & time critical projects
Willing and enthusiastic to learn on-the-job and perform continuous learning.
Skills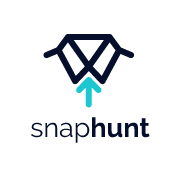 The Offer

Apply machine learning to help people find the right jobs more quickly and conveniently
Outstanding opportunity to be part of a fast growing startup

The Employer
Snaphunt is a specialist hiring platform that leverages technology to source, screen, and shortlist talent with a skills and culture fit for our clients open roles.
We are fundamentally changing the way middle- senior level white collar professionals find jobs and companies hire their specialist Read more
talent and are making hiring more convenient, transparent, accurate and affordable. We have recently gone live in Singapore and are backed by top notch venture capitalists.
The Job
This is an exciting role where you will be an integral member of our growing engineering team be responsible for:

Running machine learning experiments
Validating the model predictions to ensure the accuracy.
Writing well-designed, testable and efficient code.
Providing code documentation and other inputs to technical documents.
Supporting continuous improvement by investigating alternatives and new technologies and presenting these for architectural review.
Evaluating user feedback and Troubleshooting and debugging to optimise performance.

The Profile

You have strong experience in Machine Learning, MongoDB and Python/Django.
Expertise in NodeJS would be a strong plus
You thrive in rapidly scaling startup environments and prior experience working in a high growth startup will be a strong plus
You are a problem solver and love to apply your expertise to developing elegant, cutting edge solutions
You have a strong sense of ownership and deliver work of a high standard
You enjoy rapid prototyping and thrive in agile environments.

ref: 27660051
Skills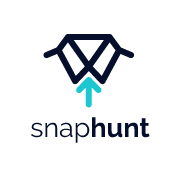 The Offer
Leadership role with a well established IT Consulting firm

The Employer
>Our client is a well established IT Consulting & Resourcing firm with a strong focus on digital transformation. They are well known across Asia Pacificfor their specialist SAP Consultants and Digital Transformation experts.

The Job
As a Tech Lead, you will lead the teams of off shore developers to manage end to end applications. You will be responsible for:

Developing product Read more
strategy and roadmap.
Designing, developing and managing activities from product definition & planning to production and release.
Managing prioritisation and trade-offs between customer experience, business impact, performance, and post-launch support.
Working cross-functionally with design and technology teams to ensure timely and quality release of product/ enhancements.

The Profile

You possess a Degree/Diploma in Computer Science, Engineering or related field.
You also possess strong knowledge of back-end technologies including but not limited to - Java 8/11, Oracle SQL, NoSQL, Jetty, Apache, Tomcat, JSON, NodeJS, REST, Log4J, Docker
You have experience in front-end technologies including but not limited to - HTML / HTML 5, CSS / CSS3, Javascript: jQuery, AnjularJS, Responsive Design, AJAX, JSON, XML
You have good interpersonal and communication skills and are adept at working with multiple stakeholders to drive desired outcomes.
You pay strong attention to detail and deliver work that is of a high standard
You possess knowledge of Object Oriented concepts, design patterns, reporting dashboards, operational excellence, etc.
You have a strong leadership and team management skills.

Ref No: 88440091
Skills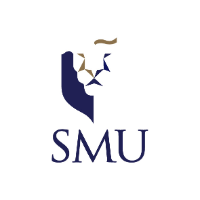 Gather requirements from project partners through discussions and correspondence
Develop, design and implement research prototypes and test-bed systems to achieve project requirements targets, as well as to showcase the centre's analytics capabilities
Showcase Living Analytics Research Centre's (LARC) projects at events or conferences
Assist other researchers to collect and extract relevant data for research pruposes

Qualifications

Bachelor/Master in Computer Science/Engineering or relevant disciplines
Good knowledge of Databases, Data Mining, Distributed Computing, Operating Systems
Proficient in Read more
at least one or more of these programming languages: Java, Python, C#, C++, C
Experience in the following technologies will be beneficial:
>
>Elasticsearch
Apache Storm
RabbitMQ
Redis
MySQL, Postgresql
Tomcat, NodeJS, Apache, Nginx and Xampp
Linux Environment (CentOS 6.x, Ubuntu 14.x), Bash Scripting
Virtualization (VMWare, KVM, Vagrant, Docker)
GPU Computing and Deep Learning

Self-motivated and able to carry out tasks independently
Excellent team player and possess strong inter-personal skills
Skills Attractive Remuneration Package (AWS + PB + Basic)
5 Working Days
Walking Distance from Taiseng MRT

Responsibility

Program modules for visualizing, designing and developing projects.
Complete the complete development cycle of the project in charge.
Examine existing systems for defects and propose solutions.
Monitor and repair to optimize product serviceability.
Research and explore new technologies to better improve existing and new products.
Provide technical support for product maintenance.
Work closely with the product team to ensure successful completion Read more
of the current product.
Provide the best method for developing the features and systems of the new product.

Requirements

Must possess at least a Diploma in IT or Computer Science.
At least 2 year(s) of working experience in front-end development work experience.
Clear proficiency in JavaScript, Html5, CSS, Bootstrap.
Experience working with at least one of VUE, Angular, React, can use Nodejs, Express or Koa framework.
Have a strong sense of responsibility and ability to solve problems.
Bilingual in English and Mandarin in order to liaise with mandarin speaking clients.

HOW TO APPLY
** Please submit your resume in Microsoft Words to Johnathan (R1988971) [Click Here to Email Your Resume]
*FOR IMMEDIATE CONSIDERATION*
Please include below info in your WORD format resume.

Current and expected salary.
Recent photo
Reason for leaving current company

**We regret to inform that only shortlisted candidates would be notified.**
Skills Responsibilities:

Analyse, design, develop and implement mobile and/or web-based applications.
Develop Front-end and/or back-end applications.
Support product implementation and maintenance.


Required Skills/Qualifications:

Diploma/Degree in Computer Science.
Strong programming skills and good problem solving skills.
At least 1 year of extensive experience in 1 or more of these tool sets:

ReactJS/Redux, CRA/DVA, React-Router, MUI/Antd, or
PHP, JSON, Bootstrap
Java, Python or NodeJS

Working experience with one or more of these tools: Yarn/NPM, Docker, Git, SVM.
Experience with mobile application or web-based/ Read more
web services applications
Experience in AWS cloud platform. AWS certification is a plus.
Proactive, able to multitask and work independently.
Skills Attractive Remuneration Package (AWS + PB + Basic)
5 Working Days
Walking Distance from Taiseng MRT

Responsibility

Program modules for visualizing, designing and developing projects.
Complete the complete development cycle of the project in charge.
Examine existing systems for defects and propose solutions.
Monitor and repair to optimize product serviceability.
Research and explore new technologies to better improve existing and new products.
Provide technical support for product maintenance.
Work closely with the product team to ensure successful completion Read more
of the current product.
Provide the best method for developing the features and systems of the new product.

Requirements

Must possess at least a Diploma in IT or Computer Science.
At least 2 year(s) of working experience in front-end development work experience.
Clear proficiency in JavaScript, Html5, CSS, Bootstrap.
Experience working with at least one of VUE, Angular, React, can use Nodejs, Express or Koa framework.
Have a strong sense of responsibility and ability to solve problems.
Bilingual in English and Mandarin in order to liaise with mandarin speaking clients.

HOW TO APPLY
** Please submit your resume in Microsoft Words to Johnathan (R1988971) [Click Here to Email Your Resume]
*FOR IMMEDIATE CONSIDERATION*
Please include below info in your WORD format resume.

Current and expected salary.
Recent photo
Reason for leaving current company

**We regret to inform that only shortlisted candidates would be notified.**
Skills Singapore

Senior Solutions Architect (Java/J2EE)

GeTS

is a CrimsonLogic subsidiary and a key growth engine for the Group.

Global eTrade Services (GeTS)

offers traders an easier and more efficient way to navigate international trade.

Global eTrade Services (GeTS), a global leading trade platform company, is shaping the future of trade and supply chain with its innovative use of technology and deep G2B and B2B domain expertise. GeTS enables the orchestration of physical logistics, compliance Read more
and financial requirements of trade and supply chain seamlessly, smartly and securely, thus powering global trade by making it accessible, predictable and easier to fulfill. The company has linkages to 26 Customs nodes across the world, with more than 175,000 connected parties and conducting more than 18 million transactions annually.

We are looking for a

Senior

/

Solutions Architect

to join our team! As a

Senior/Solutions Architect

at GeTS, you are the technical expert in JAVA. With your knowledge, you guide the engineers in the development of world-class solutions to our global customers. You offer your expert competencies to our engineers based in Singapore, Malaysia and India. You will create high quality solution designs address all architectural concerns including business, information, application and infrastructure. As the technical expert, you are the key person in leading pre-sales solution during tender submission and implementation.

Your scope of work includes:

Design overall application ecosystem including technology, system and application software.

Integrate and implement with 3rd party products and/or COTS.

Setup designs and development standards to be aligned across the development team.

Advise development team on technology usage and implementation.

Participate in decision making process around technology strategy, conduct analysis on technical viability of solutions and provide guidance on delivery of complex projects.

Analyze (to-be) business problems and designs technical solutions involving business process and applications to achieve the end state solution.

Conduct research around best practices and/or new concepts and to adequately communicate and document such created solutions. These engagements extend to 3rd party platforms and tools which the architect will undertake to pursue with the respective 3rd party technical designates.

To do well, you should be:

Highly experienced with

Java/J2EE, HTML5/CSS3/JQuery/Bootstrap and NodeJS, Hibernate, Javascript, XML

& related technologies as well as UML notation tools.

Experience with web application and database design considerations.

Experience in Adobe (Forms & LiveCycle) and IBM (iLog, DB2 & Cognos) products would be useful.

Able to apply design concepts – layered architectures, components, interfaces, messaging and patterns.

Familiar with Software Change/Configuration Management and Build Processes in a complex environment.

Leading the design, development, implementation of large scale and highly available enterprise wide architecture systems with complex and diverse integration with other applications and systems.

Seniority:

Executive

Job Function:

Information Technology

Employment Type:

Full-time

Industries:

Logistics & Supply Chain
Skills