Sign in or register for a JobTech account.
Jobs that require

node.js

skill We are looking for a Solutions Architect for our client (IT solution provider). The incumbent is the technical expert in Java technologies. He/she will guide the engineers, offer expert compentecies to the engineers, as well as to create high quality solution designs addressing all architecture concerns. As the technical expert, he/she is also the key person in leading pre-sales solutions during tender submission and implementation.

Job responsibilities:

Design overall application ecosystem Read more
including technology, system and application software.
Integrate and implement with 3rd party products.
Setup designs and development standards to be aligned across the development team.
Advise development team on technology usage and implementation.
Participate in decision making process around technology strategy, conduct analysis on technical viability of solutions and provide guidance on delivery of complex projects.
Analyse (to-be) business problems and designs technical solutions involving business process and applications to achieve the end state solution.
Conduct research around best practices and/or new concepts and to adequately communicate and document such created solutions. These engagements extend to 3rd party platforms and tools which the architect will undertake to pursue with the respective 3rd party technical designates.

Requirements:

Highly experienced with Java/J2EE, HTML5/CSS3/JQuery/Bootstrap and NodeJS, Hibernate, Javascript, XML & related technologies as well as UML notation tools.
Experience with web application and database design considerations.
Experience in Adobe (Forms & LiveCycle) and IBM (iLog, DB2 & Cognos) products would be useful.
Able to apply design concepts – layered architectures, components, interfaces, messaging and patterns.
Familiar with Software Change/Configuration Management and Build Processes in a complex environment.
A graduate in Computer Engineering/Science or a related discipline is preferred.
More than 5 years' experience in leading the design, development, implementation of large scale and highly available enterprise wide architecture systems with complex and diverse integration with other applications and systems.
Good communication & interpersonal skills

Other information:

Permanent headcount
Working location near Kent Ridge area

We regret to inform only shortlisted applicants will be contacted.

EA Licence No. 99C4599
> EA Personnel Registration No. R1872248 (Serene Lim See Min)
Skills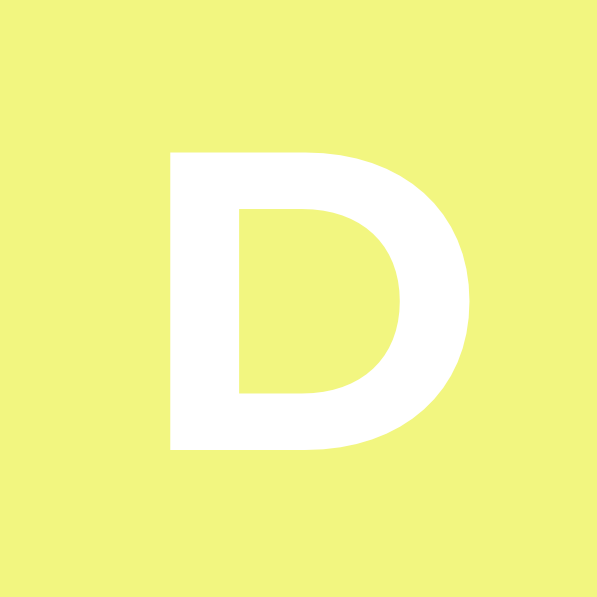 Junior Software Engineer - IoT

Singapore

- No prior professional experience required -

The Software Engineering team delivers next-generation software application enhancements and new products for a changing world. Working at the cutting edge, we design and develop software for platforms, peripherals, applications and diagnostics — all with the most advanced technologies, tools, software engineering methodologies and the collaboration of internal and external partners. Join us to do the best work Read more
of your career and make a profound social impact as a Software Engineer in our Software Engineering team in Singapore.

Role

Are you an inquisitive computer science individual? Do you enjoy solving complex problems and working to build new things? Join one of the world's largest technology companies. We are looking for a software engineer to support the development of a cutting-edge dashboard that will be integrated into an industry-leading solution. The individual in this role will be working alongside seasoned professionals. Must be interested in building excellence into the development process.

This is a full-time position and will come with international travel opportunities.

Responsibilities

Collaborate in the collection of requirements and use cases

Turn requirements and use cases into system architectures and designs

Participate in team design and code reviews

Code and implement new algorithms to solve complex problems

Innovate, research & evaluate new technologies and tools for a quality output

Work collaboratively with cross-functional distributed teams in engineering, QA and product management in all phases - requirements, development, testing, launch/release

Work in an Agile, continuous integration and continuous development environment

Essential requirements

Experience with significant depth in designing and programming scalable Web applications

Experience setting up and using CI/CD build systems and DevOps procedures and tools and web application test platforms

Very familiar with source control management, able to check-in/outcode, and manage/monitor the code contributions of your team.

Demonstrated expertise and at least 2-3 years experience in Web development script language (JavaScript, TypeScript, etc.)

Demonstrated expertise in HTML5, CSS, and associated Web technologies as well as in Web frameworks like Node.js, Angular, ReactJs, etc.

Desirable requirements

Demonstrated knowledge and experience developing in standard backend programming languages like (Go, Java, or C#)

Experience in database schema design/development (SQL or NoSQL Database like MongoDB or AarangoDb.)

Typically requires 0 to 3 years of professional experience with a relevant BSc or MSc in Computer Science or related field.

Dell Technologies is a unique family of businesses that helps organizations and individuals build their digital future and transform how they work, live and play—providing customers with the industry's broadest and most innovative technology and services portfolio. We value our customers, winning together, innovation, results and integrity. Grow your career with a highly competitive salary, bonus programs, world-class benefits and unparalleled learning and development opportunities— all at a company that is proud to be diverse and inclusive. Learn more on how we are closing the diversity gap here.

Dell is committed to the principle of equal employment opportunity for all employees and to providing employees with a work environment free of discrimination and harassment. All employment decisions at Dell are based on business needs, job requirements and individual qualifications, without regard to race, color, religion or belief, national, social or ethnic origin, sex (including pregnancy), age, physical, mental or sensory disability, HIV Status, sexual orientation, gender identity and/or expression, marital, civil union or domestic partnership status, past or present military service, family medical history or genetic information, family or parental status, or any other status protected by the laws or regulations in the locations where we operate. Dell will not tolerate discrimination or harassment based on any of these characteristics. Dell encourages applicants of all ages. Read the full Employment Opportunity Policy here.
Skills

TalentTribe is looking for a full-stack web developer to build and grow our career discovery platform for millennials. Expect to work closely with the Tech Lead, co-founders, and get overseas exposure working in a Singapore start-up. This role is based in our Batam office. Candidates who apply should be comfortable with relocating to Batam for the duration of the internship. Here's what you'll get to do in this Read more
role:Build & grow a product: Translate business needs into product features jobseekers & employers love. Implement and test new features to continuously grow & improve the product. Understand how users are using the product & gather user feedback.Front-end web development (React): Develop beautiful, responsive and performant web interfaces catering to multiple devices & screen resolutions, based on wireframes. Back-end web development (Node.js): Design and build the web platform, third-party data integration, API & backend systems.Software testing & troubleshooting: Build automated tests and unit tests. Measure, diagnose and improve product performance. We are looking for people who have:Proficiency in React or other modern JavaScript front-end frameworkProficiency in Node.jsExperience in FirebaseExperience in AWS deployment Competence in unit testingKnowledge of terminal and Unix systemsAbility to document requirements and specificationsAbility to communicate in English with our Singapore teamGood-To-HavesExperience in Redux application state managementAbility to learn fast independently and act fast Ability to communicate between the business side and tech sideAbility to translate business needs into product requirementsIf you've decided to apply…Send the following documents to careers@talenttribe.asia with the subject title "Full-Stack Web Developer Intern Application – TalentTribe". ResumePortfolio of past products you've shipped or open source projectsDuration & time period that you are available for an internshipWhich country & city you are currently located inApplicants will be processed on an ongoing basis. Shortlisted candidates should hear back within 1 – 2 weeks. Unsuccessful candidates may not be notified. Get to know us: We're TalentTribe.https://talenttribe.asiaTalentTribe is on a mission to help millennials discover a career they'll love, by showing them an inside look into the culture, people office and daily work life in different companies. See what it's like to work at different companies, even before you apply. Read more about our story here: https://vulcanpost.com/605974/talentribe-helping-singapore-millennials-find-jobs/
Skills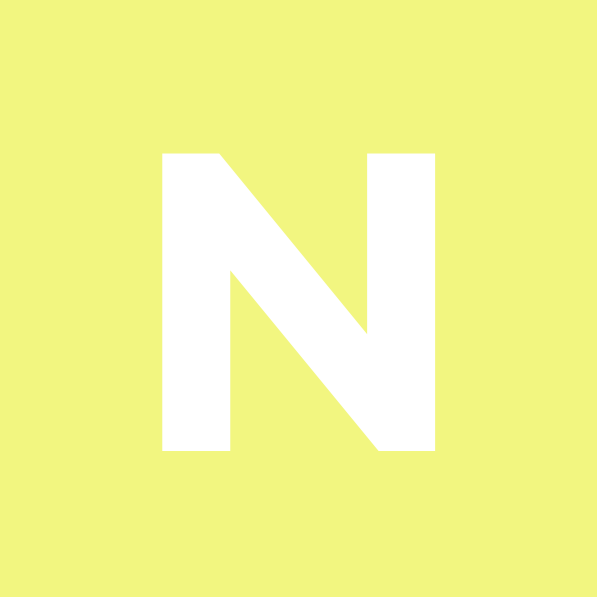 In a constantly changing world, we work together with our people, clients and communities to enable them to fulfill their potential to do great things. We believe that by bringing everyone together, we can solve problems using innovative technology that can create a world that is sustainable and secure. At NTT, we encourage you to remain continuously curious, as that is what keeps you fast, flexible and relevant. Read more
No two days will be the same but that is what will help you grow and realize your full potential.

The power is in your hands to do great things. It's time to lead the change, be the authentic you, to solve difficult challenges, to set the pace of change and to unleash your potential.

Want to be a part of our team?

The TS Application Developer in Dimension Data designs, develops, maintains and administers transactional and analytical data structures or medium complexity software code which translates business requirements into technology terms. They take responsibility for the production of solutions in line with business requirements and specifications.

They are responsible for the development of the specific platform by prototyping, implementing, deployment and supporting the customisation or configuration in line with change requests, new services introduction and/or evolving business rules or requirements. This may include driving the vendor to develop the expected functionality at times.

Working at NTT

Analyse business requirements

TS Application Developers work closely with the Business Analysts and receive detailed business / user requirement specifications that identify the goal of the program and use this to assist with the preparation of a functional requirements document, including context and system flowcharts that diagrammatically show how the information will flow through the computer and its peripheral or related equipment. They analyse the business requirements and ensure that the designed solution meets these requirements. He/she meets with internal clients, Business Analysts and/or designers to understand the project scope before writing the code.

Design the application

They are responsible for writing step-by-step instructions that direct computers to process information and are required to work on a wide range of projects with medium complexity. They design the logic that delivers the computing system functionality. The TS Application Developer takes responsibility for documenting the code that he/she has written into a process that enables application use and security. These individuals transform the detailed requirements into a complete, detailed systems design document which focuses on how to deliver the required functionality.

Develop the application

The TS Application Developer converts a design into a complete information system including acquiring and installing the systems environment, creating and testing databases, preparing test case procedures, preparing test files, coding, compiling, refining programs and performing test readiness review and procurement activities.

Integrate and test the application

Once the application has been designed, the TS Application Developer tests the program prior to its deployment and release. If the test does not deliver the required results, the TS Application Developer examines the program errors in logic and data and makes the necessary corrections and if required, escalates the problem to the Senior TS Application Developer. In so doing, they perform debugging and data resolution activities.

Implement the application

The TS Application Developer works with the Senior TS Application Developer and technical teams to assist with the installation and deployment of the application. This includes implementation preparation, implementation of the solution into a production environment and resolution of any problems identified in the integration and test phases.

Evaluate the application

These individuals are required to write and distribute the task descriptions in a production environment to operate and maintain the solution they have designed and implemented. This includes post implementation and in process reviews.

Behavioural skills

TS Application Developers are able to work with abstract concepts and have sound problem solving and analytical skills. They are able to communicate effectively with a variety of stakeholders, including the technical teams and clients. They demonstrate good attention to detail and work well within a team environment. They display strong client service orientation and strive for client engagement.

What will make you a good fit for the role?

1-4+ years work experience with the following languages and tools:

Proven experience as a Java Developer

Good working knowledge in on Java, Node JS

Extensive experience with node.js framework for front end or backend development.

Strong development experience wth RDMS like oracle or mysql or mongoDB

Good understanding of development methodologies, testing practices, and tools and knowing when to apply each method to achieve the desired outcomes

Familiarity with architecture styles/APIs (REST, RPC, Api, MVC, hibernate)

Client/Server scripting framework (Javascript, angular.js, knockout.js, node.js)

Excellent troubleshooting and communication skills

BSc/BA in Computer Science, Engineering or a related field

Knowledge of security standards and techniques for web applications

Understand browser-specific compatibility issues

Expertise in the design, implementation, and deployment of user-centric software, with focus on usability

Certification in Java or equivalent

Understanding and practicing of Agile methodologies will be added advantages

Experience in Java based mobile application development will be added advantages

Responsibilities

Report to development team lead.

Work within agile team to develop and test Web/Desktop applications based on Java technologies

Design, develop, and unit test applications in accordance with established standards.

Assist senior developer(s) in analyzing and resolving technical issues.

Assist in preparing manuals, specification and other technical documentations.

Package and support deployment releases.

Developing, refining, and tuning integrations between applications.

Assisting in the collection and documentation of user's requirements, development of user stories, and estimates.

Personal Attributes

Creativity and strong attention to detail

Ability to work effectively on tight deadlines, as necessary

Effective oral and written communication skills

Strong proof reading skills

Desire to learn new skills and improve

Exceptional customer service skills, including the ability to interact professionally with a diverse group of customers

Education/Training

Bachelors or Associate degree in IT discipline. 1-4+ years in software development desired. Equivalent combination of education and experience will be considered.

Join our growing global team and accelerate your career with us. Apply today.

Equal opportunity employer

NTT is proud to be an equal opportunity employer with a global culture that embraces diversity. We are committed to providing an environment free of unfair discrimination and harassment. We do not discriminate based on age, race, color, sex, religion, national origin, disability, pregnancy, marital status, sexual orientation, gender reassignment, veteran status, or other protected category.
Skills
You will develop software products, such as collaboration and productivity apps, activity-based interaction mobile apps and data-driven mobile apps. You will also be involved in user validations for developed products.
Requirements:• Qualification in IT or Engineering• Proficient in IT, e.g. Java, Outsystems, HTML5, NodeJS, React Native
Skills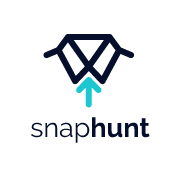 Hodlnaut is a platform for investors to earn interest on the Bitcoin they deposit with us. We are the only Fintech company doing this out of Singapore, and customers love our service. We have managed to keep our customers happy, and grown every week since our launch over a year ago.
As we become regulated here in Singapore, and gear up to launch new services we want to strengthen Read more
our team with a passionate and capable tech individual willing to wear many hats.
The Role
We are currently looking for a full stack developer to join our small team. Almost everything is built using JavaScript (React + Node.JS) and deployed on AWS. Our team is small; we don't have specialists or people who are experts on algorithms but we have a team that knows how to deliver a product from code to production. We want you to be part of this ethos, be willing to learn how to do tasks outside your skillset and keep the customer and business in mind when writing code.
Here are some technologies that we use: React, Redux, Material-UI, Node.JS, Express, Rest API, Websockets, Redis, Gitlab, AWS, Docker, Nginx and more.
Ideal Profile

Experience/Education to demonstrate a track record in building web platforms
Knowledge and experience with micro service architecture backed and SPA frontend
Able to write JavaScript code proficiently
Consider performance, usability and security while coding
Ability to learn new technologies/skills independently through online resources
Passion for cryptocurrencies/finance is a plus

What's on Offer?

Grow with the company and feel the pulse of a digital assets business
Join a company with the first of its kind in Singapore
Great exposure to fintech


Ref :66104311
Skills
Reporting to the Director, Division of Information & Communications Technology and Manager (Enterprise Application), this position is part of the applications development team that manages the College's enterprise applications. You are required to perform user requirement studies, database and software design, application development, implementation and providing technical support to users. In addition, you will be responsible for User Acceptance Testing, user training and maintenance of system documentation. You Read more
may also be required to manage and work closely with vendors to ensure operational efficiency and the smooth running of the systems to meet College's business objectives.

Requirements:

Bachelor's Degree in Computer Science or a related discipline.
3 years and above or equivalent of relevant experience. Fresh graduates with a passion for applications development may also apply and will be considered for Executive position.
Experience in gathering user requirements, performing system design and analysis, developing applications, conducting testing with users, deployment and providing documentation.
Hands-on application development experience in at least one complex project using .NET (VB and C#) framework 4, MS SQL database, reporting services, frontend web framework e.g. Angular, NodeJS, React, real-time database e.g. Firebase.
Experience in implementing solutions that is device independent, with responsive UX.
Experience in SCM (Source Control Management) like GIT and CI/CD (Continuous Integration/Continuous Deployment).
Experience in providing technical guidance to developers, and managing developers ensuring system are developed according to design.
Strong written communication skills and interpersonal skills.
Good organisational and project management skills.
Good initiative and customer service skills.
Ability to work well independently and as a member of a team and collaborate with colleagues at all levels.


Please submit your letter of interest, current curriculum vitae and any relevant supporting materials, indicating current and expected salary and enclosing a recent passport-sized photograph, by e-mail to: [Click Here to Email Your Resume] before closing date 16 July 2020 or in writing (stating clearly the position applied on the envelope) to:

Director - Division of Human Resources
LASALLE College of the Arts
1 McNally Street, Singapore 187940

Information on the Institution and the position advertised above can be found at www.lasalle.edu.sg

We regret that only shortlisted candidates will be notified.
Skills * Office hour, Monday - Friday
>* Location: AMK
>* Basic + VB
>* Permanent role
Our client is a reliable network and fibre infrastructure provider
Responsibilities

Work with developers to design algorithms and flowcharts
Produce clean, efficient code based on specifications
Integrate software components and third-party programs
Verify and deploy programs and systems
Troubleshoot, debug and upgrade existing software
Gather and evaluate user feedback
Recommend and execute improvements
Create technical documentation for reference and reporting

Requirements

Familiarity with Agile development methodologies
Experience with Read more
software design and development in a test-driven environment
Knowledge of coding languages (e.g. C++, Java, JavaScript) and frameworks/systems (e.g. AngularJS, Git)
Experience with databases and Object-Relational Mapping (ORM) frameworks (e.g. Hibernate)
BSc/BA in Computer Science, Engineering or a related field
For domain in App development, solid experience in Android and iOS development and knowledge in Java, Kotlin, Objective-C, Swift
For domain in Data Warehouse, knowledge in Business intelligence tools (such as OBIEE, Cognos, etc.) is an advantage
For domain in web development, solid technical skill in web programming such as PHP, Node.js, AJAX, JavaScript, Json, CSS, HTML, HTML5, etc. is an advantage

HOW TO APPLY:
>Interested applicants, please click on "Apply Now" or email to [Click Here to Email Your Resume] to submit your resume.
>We regret only shortlisted candidates will be notified.
Stafflink Services Pte Ltd
>EA Licence No.: 04C4294
>EA Personnel: Bong Wee Kiat (Jason)
>EA Personnel Reg. No.: R1986867
Skills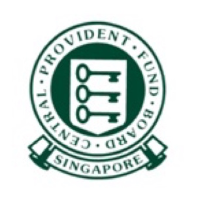 As trustee of the nation's retirement savings, the Central Provident Fund (CPF) Board helps 4 million CPF members save for their retirement, healthcare and housing needs. Every CPF Ambassador plays a vital role in helping Singaporeans save for a secure retirement. So long as you have the passion and commitment to serve the public, you will find your niche in our big family.

Information Technology
IT systems form the backbone Read more
of our operations. We are looking for individuals with passion and IT expertise, to help us improve the delivery of our systems and services. The Board's IT systems support a high daily volume of financial transactions for CPF members. In addition to keeping the lights on, the Board also keeps pace with the external environment through innovation in its IT systems.

Requirements

Design, develop, implement and maintain IT applications in cloud environment
Analyse requirements and perform high level feasibility study for IT solution
Provide support to business users of the IT application systems
Work with Cloud service provider, other government agencies, application vendors to ensure systems delivered are resilient and secured

Requirements:

Experience in application development & maintenance in cloud environment, preferably in AWS
Possess hands-on experience in end-to-end Software Development Life Cycle, able to manage the scope of requirement, to review application design and to deliver cost effective solution to business users
Possess good technical knowledge in J2EE/JEE
Experience in common open source frameworks/technologies such as Spring, Angular, Node.JS, Hibernate, Apache Spark
Experience in databases such as Oracle, NoSQL (eg. MongoDB)
Familiar with use of DevOps and tools
Good communication, strong analytical, problem solving and presentation skills



Seniority of appointment will commensurate with relevant work experience.
Skills

Technology Lead

06/04/2020

Job Description

About Infosys:

Infosys is a global leader in next-generation digital services and consulting. We enable clients in 46 countries to navigate their digital transformation. With over three decades of experience in managing the systems and workings of global enterprises, we expertly steer our clients through their digital journey. We do it by enabling the enterprise with an AI-powered core that helps prioritize the execution of change. We Read more
also empower the business with agile digital at scale to deliver unprecedented levels of performance and customer delight. Our always-on learning agenda drives their continuous improvement through building and transferring digital skills, expertise, and ideas from our innovation ecosystem.

Visit

www.infosys.com

to see how Infosys (NYSE: INFY) can help your enterprise navigate your next.

Short Description:

If your passion is to build solutions that really make a difference to enterprises, the community and your world, Infosys is the right place for you.

Roles and Responsibilities:

Job Description :

We are looking for a Senior Java Full Stack developer who can work in Application development creating solutions based on cutting edge technologies and will be part of the team supporting the application as Level 3 support team

Job Responsibilities:

This is an Applications Developer 100% hands-on role.

Maintain and enhance existing products, Solutions

Fix defects found by the Quality Assurance (QA) department.

Add new features as defined in the requirements document published by the product manager or business analyst.

Quality check and code review other team member's code and specifications prior to release.

Provide internal and external development support. Questions can arise from internal or external sources; you are required to provide a reasonable amount of support for all queries.

Opportunity to work closely with technical and business partners across the globe.

Responsible for application design, development and delivery and post production support.

Skills /Competencies:

Technical skills

Experience in enterprise application and system design with OOA/OOD, UML Modelling

Project / hands-on experience with J2EE standard

Good programming experience with Java (POJO, Servlets, JSP, JDBC, AngularJS, JQuery, Gulp, Node/NodeJs), React

WebSphere Application Server/Tomcat on Unix and Windows platforms

Experience in STRUTS, Hibernate, Junit, Maven, Spring frameworks, Liquidate, GitHub a must

Excellent knowledge of SOAP and Restful Webservies, database design, familiarity with Oracle SQL and PL/SQL a must

Knowledge on Unix shell scripting and Perl scripting is a must

Added advantage to have working knowledge on Autosys

Soft skills

Understand Architecture Requirements and ensure effective Design, Development, Validation and Support activities

Analysing user requirements, envisioning system features and functionality

Design, build, and maintain efficient, reusable, and reliable codes by setting expectations and features priorities throughout development life cycle

Good understanding of the technology and domain.,

Ensure continual knowledge management.

Adherence to the organizational guidelines and processes

Mandatory skills:

Good programming experience with Java (POJO, Servlets, JSP, JDBC, AngularJS, JQuery, Gulp, Node/NodeJs), Sprint boot, Micro Services

WebSphere Application Server/Tomcat on Unix and Windows platforms

Experience in STRUTS, Hibernate, Junit, Maven, Spring frameworks, Liquidate, GitHub a must

Excellent knowledge of SOAP and Restful Webservies, database design, familiarity with Oracle SQL and PL/SQL a must

Knowledge on Unix shell scripting and Perl scripting is a must

Financial Domain experience

Work experience – 6 to 10 years of exp in Software development and maintenance. Should have worked in Financial domain (Wealth Management will be Plus)

Education level and Type

Tertiary Qualification in IT / Computer Science / related discipline.

Additional Skills:

Excellent customer interfacing skills.

Excellent written and verbal communication skills.

Strong attention to detail and outstanding analytical and Problem-solving skills.

Infosys is an equal opportunity employer and positively encourages applications from suitably qualified and eligible candidates regardless of gender or other attribute covered by equal opportunity legislation.

Please note in order to protect the interest of all parties involved in the recruitment process, Infosys does not accept any unsolicited resumes from third party vendors. In the absence of a signed agreement any submission will be deemed as non-binding and Infosys explicitly reserves the right to pursue and hire the submitted profile. All recruitment activity must be coordinated through the Talent Acquisition department.

EOE/Minority/Female/Veteran/Disabled/Sexual Orientation/Gender Identity/National Origin

Auto req ID

57033BR

State / Region / Province

Singapore

Country

Singapore

Interest Group

Infosys Limited

Role

Technology Lead

Company

ITL Singapore

Work Location

Singapore

External Job Title

Senior Java Fullstack Developer
Skills