Sign in or register for a JobTech account.
Jobs that require

nursing

skill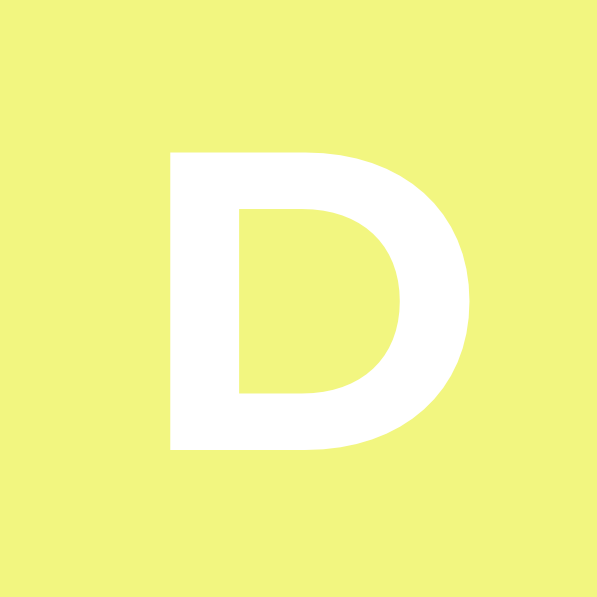 JOB DESCRIPTION

Assist in daily clinic operations such as answering phone calls, walk in patient enquires, emails, assisting the doctor during consultation

Assist the doctor in surgical procedures in the clinic and the operating theatre / minor procedures

Ensuring a high level of nursing care and client services & support

Able to work independently and also a team plater

Ability to work after office hours/ weekends (when needed)

JOB REQUIREMENTS

Singapore Registered Nurse or Enrolled Read more
Nurse

Minimal of 2 years of working experience

Preferable with some procedural/ scrub/ operating theatre previous experience

Able to communicate well, efficient in writing and speaking

Good interpersonal skills

Microsoft office skills required

Able to work in a fast-paced environment
Skills
Job Number SV00045 Entity SingEx Venues Pte Ltd Department Operations

Location

Singapore

Job Description

You will be supporting the Concierge Team to handle requests/feedback from our internal/external customers. You will assist to ensure that relevant technical event requirements, and event documentations are in-order for Operational objectives.

The Customer Service Assistant, Operations reports to the Manager, Operations (Centre Management).

Roles & Responsibilities

Attend to desk, phone and email enquiries including Public feedback and complaints

Ensure Foyer 1 Read more
and level 1 area is generally clean and ready to receive guests

Collection of delivery items during Centre operating hours

Upkeep of event forms and general filing system for operational use

Assist in making necessary arrangements with regards to Event requirements and Site Visits

Assisting with issuance and record of complimentary car park tickets to guests or clients as per instruction from internal staff

Assisting with issuance and record of Event Hall/Essential Keys

Manage Lost and Found reporting and records

Perform Daily log record of requests/enquiries/feedback

Perform Nursing Room and Prayer room checks to ensure readiness of the Centre

Other duties as assigned by the Manager, Operations (Centre Management)

Job Requirements

Minimum 'O' Level or NITEC

No prior experience is required as training will be provided

Good command in English language, and familiar with Microsoft Office

Meticulous, reliability, honesty, independent and a team player

Willing to perform shift works and able to work on weekends and Public Holidays
Skills Responsibilities:

Handle the initial administration for hospital referral cases before handing the case to the centre manager for client admission into the centre.

Apply new / renew/ discharge eSMF.

Maintain up-to-date records of clients / staff records (including updating of staff leave and medical records) / volunteer records / essential documents /correspondence.

Understand the different fees and respective subsidies offered.

Answer phone and walk-in queries with regards to the community activities and services Read more
provided by the Centre, and to provide appropriate referrals.

Process registration for admission /withdrawal including all the paper work required for the process.

Maintain the centre petty cash and cash flow records on behalf of the Centre Manager.

Assist in the collection of payment from clients, prepare client payment receipts to be signed by the Centre Manager.

Provide administrative support for community work / volunteer work / Public Relation / Networking.

Complete quarterly reporting – ILTC & eSMF – MBI, attendance, billing as per dateline with accuracy.

Requirements:

Ability to converse in dialects to communicate with clients

Willingness and patience in serving the elderly clients

prior experience in caregiving duties in Hospitals, Nursing Homes or individual parents would be advantageous

Candidate who is keen for a career switch may be considered

If you are interested to apply for the above-mentioned position, please submit your resume to recruit@slec.org.sg
Skills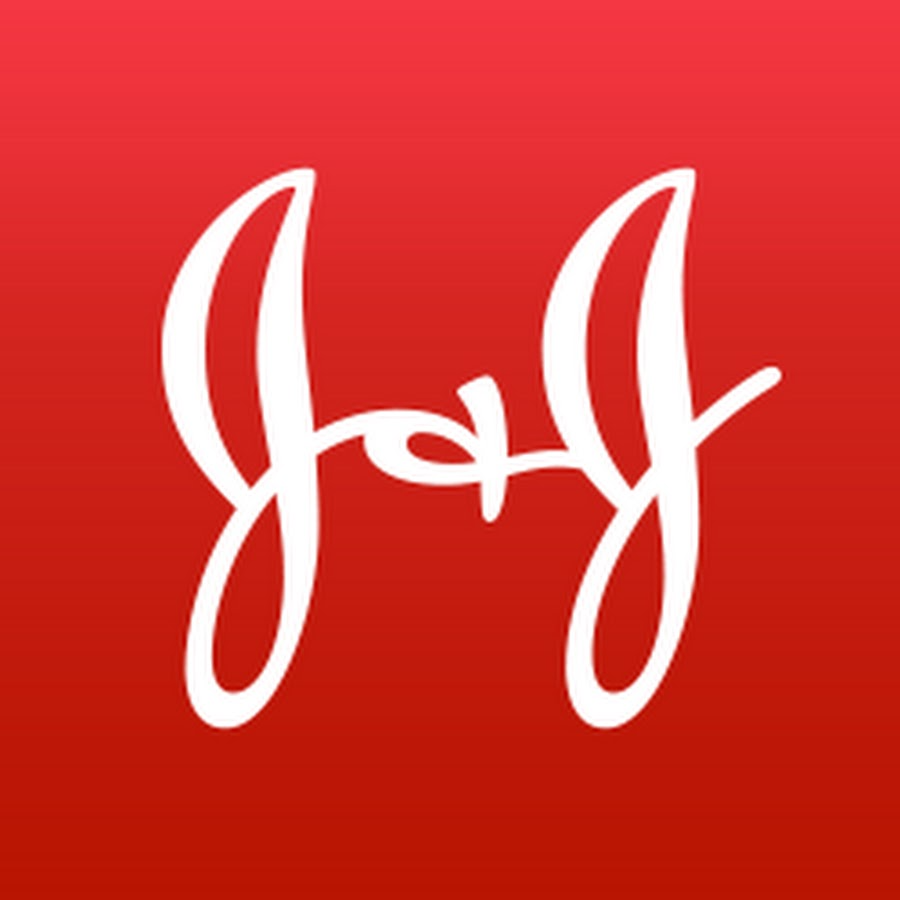 The Product Specialist is responsible for building relationships with key accounts and manages a group of key accounts and territories.

The position will develop business opportunities for the General Orthopaedics range of products with the objective of achieving/exceeding the sales and profit targets for both Franchise and Account-based Business Plans.

The role is also responsible for developing long-term positive customer relationships to build customer loyalty and confidence in Johnson & Read more
Johnson as a preferred supplier.

This position reports to the Senior Sales Manager, Orthopaedics.

JOB RESPONSIBILITIES:

Achieve / exceed assigned account sales targets & gross profit contribution in key accounts.

Identify development opportunities and increase unit growth, profitability and market share for target customers

Achieve high levels of customer satisfaction through customer relationships, product support and services

Improve the efficiency and effectiveness of customer delivered health care services to patients through in-service education and training where appropriate

Support sales, marketing and franchise teams and other Johnson & Johnson business/functional unit members through a cooperative and constructive approach to sales meetings, internal company relationships, account development and the resolution of day-to-day business issues

Manage Account information through effective, timely reports and accurate customer records

Continuously improve product knowledge and selling related skills to provide improved service to customers which differentiate Johnson & Johnson from competitors

Engage in product portfolio management and set strategic directions based on customer needs and business goals

To undertake any other duties or responsibilities deemed necessary, for the advancement of the Company

Qualifications

Diploma

in Nursing / Bachelors degree

Preferably

with Orthopaedics or medical device experience

1-3 years

of selling experience with strong sales record

Must be

willing to work long and irregular hours, including weekends

Ability

to conduct sales mapping, Pre-Call Planning and post call review and

follow-ups

A strong

team player with excellent interpersonal, communication & presentation

skills

Strong,

demonstrated leadership qualities, driven by a passion to excel in a

customer-centric and innovative organization

Senior

title appointment may be considered and is subject to the candidate level

of work experience

Possess a

valid Class 3 driving license is preferred

Desirable characteristics:

Ability

to manage external customer demands and build relationship within assigned

accounts

Ability

to handle complexities of account from different stakeholders involved in

the decision-making process

Plan and

execute sales strategies to convert customers through competency of

products knowledge, procedural knowledge and service support

Dynamic and

outgoing personality

To

deliver results under pressure, and possess the ability to handle work

stress

Primary Location

Singapore-Singapore-Singapore-

Organization

Johnson & Johnson Pte. Ltd. (8435)

Job Function

Selling MD&D

Requisition ID

1905777319W
Skills To provide support to the social worker in the care provision for elders in residence.

Key Responsibilities include:

Oversee NMTS application, updates, report and audit for Nursing Home and Senior Care Centre.

Support Social Worker in simple admin duties.

Assist in preparation and support of psychosocial programs when needed.

Accompany residents for Social Work related appointments where necessary.

Requirements :

Candidate must possess at least Diploma/Advanced/Higher/Graduate Diploma in Social Science/Sociology or equivalent.

Prior working experience with Read more
elders in a community or long-term facility would be advantageous.

Job Type: Full-time

Salary: $1,900.00 to $2,700.00 /month
Skills The PPS (Pharmacovigilance and Patient Safety) organization works collaboratively and strategically with colleagues across the product lifecycle to identify, evaluate, understand and communicate the safety profile of our products to protect patients worldwide.

This position is accountable for providing Affiliate medical teams (including Affiliate PV teams, Affiliate Medical Directors, Area Global Medical Affairs and other medical stakeholders) with product safety insights that enable successful product launches, maximize value of Read more
on-market products and support product differentiation for asset value preservation. The Area PV Product Lead informs Global PV product safety strategies with high-value local/regional insights.

Major Responsibilities:

Provide Affiliate medical teams with timely product safety information on key safety decisions and top emerging safety topics in post marketing data for recently launched products or products with heightened external safety interest. Triage and translate Affiliate product safety information needs to PPS Safety Science subject matter experts and ensure closed loop on information needs. Anticipate product safety information valuable to informing local business activities.

Ensure launch readiness of Affiliate PV teams. Tailor global PV launch materials to meet affiliate needs and drive PPS activities to prepare Affiliate PV teams for successful launches within their countries. Facilitate Affiliate medical teams' understanding of benefit-risk position/messages and critical insights (e.g. safety topics discussed during dialog with regulatory agencies, post-marketing safety studies). Ensure readiness to implement post-marketing safety commitments. Share practical PV launch learnings across affiliates.

Facilitate timely connection between Safety Science subject matter experts with Affiliate medical teams seeking PPS guidance and partnership.

Liaise with Affiliate/Area medical teams to proactively gather insights on regulatory and commercial strategies for late stage assets and provide PV perspectives. Evaluate impact of these strategies on risk management planning and PV deliverables/activities. Connect with PPS and Affiliate PV Teams to share relevant information and ensure readiness to support strategies.

Present product safety information at key regional leadership meetings and provide appropriate local context to inform local business decisions/activities.

Share local and area PV insights with PPS Safety Science leaders to inform Global PV strategies.

Provide Affiliate/Area medical teams with pertinent PV insights to support product differentiation and help preserve asset value and maximize product benefit-risk.

Provide consultation to International PV Operational Excellence team to optimize affiliate PV strategic planning and operational performance.

Facilitate best practice sharing (e.g. successful approaches in engaging medical teams, insightful information that delivered high value to affiliates) across Area PV Product Leads and more broadly, across the International PV organization.

Required Education:

Bachelor's degree in a healthcare discipline (i.e.: Life Science, Pharmacy, nursing or healthcare profession, or biomedical disciplines), Masters or advanced degree is desirable.

Required Experience:

At least 7 years' experience working in the healthcare industry and a strong understanding of the drug development and drug licensing process.

Extensive experience within Pharmacovigilance is required. Comprehensive knowledge of PV activities and deliverables, throughout the product lifecycle, required to support and maintain product benefit-risk profile. Ability to describe nature and communicate impact of these activities to other non-PV professionals.

Understanding of the connections between regulations and science for the benefit of drug safety

Strong leadership presence and strong communication/presentation skills.

Proven ability to effectively communicate and synthesize pertinent information, in a clear and impactful manner, to senior executives

Ability to connect the dots quickly between strategies and decisions; Skilled in asking the right questions and proactively anticipating information needed to inform business decisions/actions.

Ability to work collaboratively with colleagues across organizational boundaries.; Ability to quickly build trusted relationships in affiliates, at a regional/area level, across therapeutic areas, etc.

High degree of strategic thinking and demonstrated problem solving skills; Resourcefulness and initiative to access/find information; Ability to think quickly on his/her feet

Key Stakeholders

Affiliate Medical Teams (including Affiliate PV teams, Affiliate Medical Directors, Area Global Medical Affairs and other medical stakeholders)

Product Safety Team stakeholders (Therapeutic Area Heads, Product Safety Team Leads, Group Medical Safety Leads and Office of the PST)

Safety Decision Sciences

Global Pharmacoepidemiology

Benefit-Risk Management

Patient Integration

Office of the QPPV

International PV Operational Excellence

Area Regulatory Leads

Safety Operations Therapeutic Area Leads

Additional Information

Travel: Yes, 25 % of the Time

Job Type: Experienced

Schedule: Full-time
Skills To provide prompt engagement of professional medical services to fulfill the needs of our patients.

Key accountabilities

Provide assistance for enquiries, referrals, specialist appointments, admissions (including evacuation) and other support requirements such as visa applications, accommodation and transport arrangements, meet-and-greet services, interpreter services, assistance with medical outpatient appointments and inpatient admission

Make outbound calls to customers/ patients to finalize and close enquiries including proposal appropriate services and specialist

Make accurate data entry Read more
to the CRM and maintain proper document records and be well-organized at all times

Co-ordinate with other teams, such as IPS, EHS, Marketing on follow up/escalated cases/admin matters

To provide administrative support in checking of medical reports and report compilation

To handle and direct calls/faxes to the department/patient room

To assist in contacting doctors upon request

Handling of code blue situation

Any other duties assigned by the supervisor

Qualifications & Experience

Diploma holder

At least 2 years of customer service/call centre/nursing experience

Relevant working experience in healthcare industry is preferred

Bilingual and fluent in at least 2 of the following languages:

English, Mandarin or Bahasa Malaysia/Indonesia

Additional knowledge of dialects and foreign languages will be a plus

Good telephone etiquette

Patience and compassionate towards callers

Must be a team player

Able to work independently, pleasant and helpful

Highly organized and efficient with the ability to multi-task and work in a fast-paced and result driven environment

Computer literacy is a must

Additional Information

Permanent Night shift

Must be able to perform shift duties from Mondays to Sundays (including Public Holidays)
Skills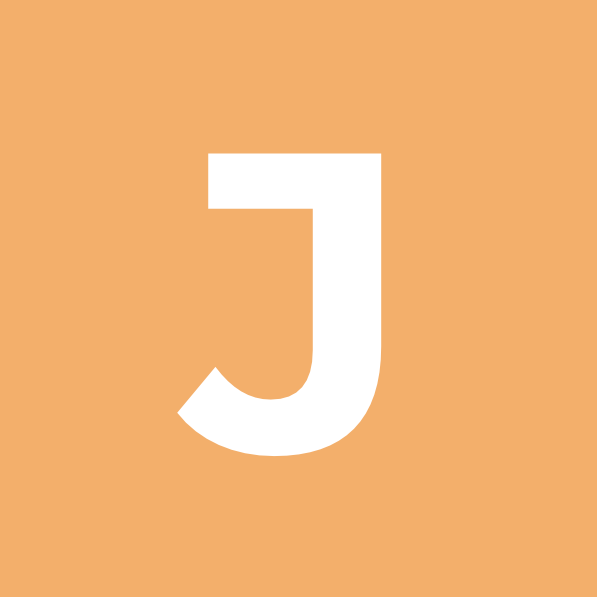 You play an important role by giving feedback on the fit, movement and feel of the garment and nursing access in a clear and detailed manner.

Willingness to model all types of apparel during fitting

Your Role

You will be working alongside the design team by giving feedback on the feel and fit of the apparel and nursing access

Translate the feedback into an excel format as clearly as possible for the Read more
technical designer

Requirements

Clothing to a Maternity size of UK8 (Bust 86cm, Hips 93cm), height of 160cm-168cm

A belly is required to be worn during fitting.

Work effectively and enthusiastically during fittings

Good communication skills & attitude is a must.

Basic computer proficiency skills (such as Microsoft Office)

Must be concise and detailed

Can work independently and in a team

Fit models must maintain their target weight and size to maintain consistent sizing

This position is approximately 1 to 2 half-day/full-day shifts per month; schedule will be arrange 1 week prior to fitting

Fitting will be between 11am-7pm, Monday to Friday

Please email us your current measurements, full-length, front and back view photos, and CV to careers@jumpeatcry.com with the subject: "Application for Fit Model (Part Time)" and your expected hourly rates.
Skills Job Overview:

Spotlight Job/Singapore

The Start-up Director provides oversight at a portfolio level for clients. Responsibilities include oversight of Start-up PMs to ensure client deliverables are met. They supervise and assess the performance of their direct reports; motivate, train and develop direct reports expertise to ensure efficient and effective day-to-day operations, while maintaining good relationships with clients.

Essential Job Duties:

Line management and client leadership responsibilities for the training, utilization, development and Read more
performance review of assigned staff.

GENERAL

Provide leadership and support to direct reports during study start-up and maintenance.

Delivers visible leadership for clients both internally and externally through effective problem solving.

Responsible for oversight of provision of client deliverables on-time, within budget and scope and with required quality for projects or program assigned to direct reports.

Ensure team alignment to client expectations at a project and portfolio level, representing start up to clients at a portfolio governance level.

Promote and support effective cross-functional teamwork among project team members and portfolios. Serve as an escalation point and resolve conflicts, as needed,

Initiate improvements to enhance the efficiency and the quality of the work within site activation and maintenance. Lead and support successful implementation of initiatives

Effectively communicate management strategies, policies and procedures in conjunction with leadership teams.

Reviews and approves timelines during Bid Defense meeting preparation; attend and present at Bid Defense meetings.

Contribute to proposal strategy, development, costing, and bid defense for assigned business development opportunities

CLIENT RELATED RESPONSIBILITIES

Understand and manage client expectations. Anticipate client needs and plan accordingly.

Approve and provide input for site activation timelines in alignment with client expectations.. Support and pressure test country re-forecasts and push back if reforecasted timelines are not realistic.

Find creative and cost-effective ways to meet quality metrics agreed with client and key stakeholders.

Support SUPM team in proactively identifying out of scope activities, ensure necessary change orders are executed and support negotiations with client on project budget issues.

Accountable for budget management across assigned projects and/or programs. Support development of strategies to control and minimize write-offs

Monitor progress against project plans and oversee implementation of mitigation or revision to plans as necessary.

Lead internal Project Review meetings to monitor if site activations are on track. Ensure project risks are discussed. Provide ongoing oversight to ensure mitigation plans are in place and working for any projects off track or at risk for becoming off track.

Use lessons learned to adapt and implement quality improvements across projects and portfolios.

Responsible for appropriate issue escalation and timely resolution of quality issues

Support both internal and external audits and resolution of any audit findings.

LINE MANAGEMENT RESPONSIBILITIES

Support and develop direct reports and monitor performance, facilitate adjustments when necessary to ensure goal attainment and continued development

Responsible for the supervision of assigned direct reports. Ensure that direct reports adhere to professional standards and SOPs. Schedule and/or conduct trainings as applicable.

Develop and grow staff within and across the organization through mentoring and training.

Place staff into roles which maximize their contribution and organizational effectiveness

Develops succession plan. Responsible for detailed performance review and management of assigned direct reports, including Annual Performance Management and Development (PMD) and Individual Development Plan (IDP).

Responsible for appropriate management and resolution of performance issues.

Support business unit and utilization targets

OTHER

Present at external and/or internal meetings.

Provide performance feedback to respective functional areas.

Perform other duties as assigned by management.

Education/Qualifications:

Required:

University/college degree (life science preferred) or certification in a related allied health profession (i.e. nursing, medical or laboratory technology) from an appropriately accredited institution

Thorough Knowledge of financial control procedures.

Thorough knowledge of project management processes, especially regarding study start-up.

Thorough knowledge of ICH Guidelines and GCP including international regulatory requirements for the conduct of clinical development programs.

Broad knowledge of drug development process and client needs.

Preferred:

Masters or other advanced degree.

PMP certification

Detailed knowledge of Covance and the overall structure of the organization.

Basic knowledge of Covance sales and business development strategies and procedures.

Experience:

6 or more years of drug development and clinical research experience (pharmaceutical, biotech or CRO), preferably including 4 or more years project management responsibility / leading clinical trials in Study Start-up.

1 or more years global leadership experience, ideally in a complex, virtual and matrix environment leading large multi-functional teams

Experience in managing global programs with large financial value and complicated structure, multiple vendors and/or sub-CROs and Academic Research Organizations in a virtual environment.

Demonstrated ability to handle multiple competing priorities

Ability to utilize resources effectively on large global scale including programs with multiple budgets

Financial awareness and ability to actively manage financial tracking systems.

Demonstrated ability to inspire effective teamwork and motivate staff within a matrix system.

Demonstrated ability to lead by example and to encourage team members to seek solutions.

Excellent presentation skills and confidence presenting to senior management.

Excellent communication, planning and organizational skills.

Ability to work independently.

Ability to negotiate and liaise with clients in a professional manner.

Ability to present to staff at all levels.

Ability to mentor junior level staff

Good computer skills with good working knowledge of range of computer programs
Skills Maintaining accurate, complete health care records and reports. Administering medications to patients and monitoring them for side effects and reactions. ... Assessing, implementing, planning, or evaluating patient nursing care plans by working with healthcare team members.
Skills