Sign in or register for a JobTech account.
Jobs that require

observe high level of hygiene

skill To be overall responsible for all operations aspects of the dormitory including general maintenance, cleanliness and efficient running of day-to-day operations matters To oversee and supervise the duties of the maintenance and cleaning personnel and all vendors with whom the company has service agreements To supervise the issue of access passess, matters pertaining to the allocation of units and admission of new workers To ensure that a schedule Read more
is in place for routinepreventive and mandatory maintenance of carious electrical, plumbing and fire safety equipment in the dormitory To lead and supervise overall inspection of all units in compliance with MOM's licence.

Any other added responsibilities given from time to time by the Management

Singaporeans and PRs preferred.

Job Types: Full-time, Permanent

Job Types: Full-time, Permanent
Skills

Attend to walk-in customers and maintain good customers relationship

Promote sales to customers

Delivering a high quality of customer service standard and assist in their enquiries

Inventory Replenishment and stock taking

Ensure proper management of store inventory

Perform cashier duties using Point of Sales (POS) system efficiently and meticulously

Ensure visual merchandising standards are adhered to at all times.

Maintain cleanliness standard by doing monthly house keeping

Other ad-hoc duties as assigned

REQUIREMENT

At least 18 years of Read more
age. Minimum GCE 'O'/ 'N' / NITEC level or equivalent

Good team player with teamwork skills

Able to work fast and independently

Friendly, sociable, initiative, honest, responsible and possesses good working attitude

Able to speak fluently in English

Required to work 6 days per week (at least one weekend or public holiday) - (Full Time)

Able to commit at least 2 months (at least one weekend) - (Part Time)

Location:

Junction 8 and Bugis Junction

CUSTOMER SERVICE EXECUTIVE (FULL TIME)

JOB SCOPE:

Attend to customers email professionally and maintain good customers relationship.

Process customers' orders efficiently and accurately, dispatch and delivery

Management of inventories / Stock-taking

Oversee/Manage stock inventory for retail racks

Assist in all administrative task as required

REQUIREMENT

At least 18 years of age. Minimum GCE 'O'/ 'N' / NITEC level or equivalent

Good team player

Able to work fast and independently

Initiative, honest, responsible and service oriented

Strong command in English

Proficient in adobe photoshop software

Designing knowledge will be a plus point

MARKETING EXECUTIVE (FULL TIME)

JOB SCOPE:

Manage the company's social media profiles and ensure that the content is up to date

Creation of a captivating weekly newsletter that serves to capture and grow the customer base

Creation of newsletter on mailchimp and implementing campaigns to gain more subscribers and other marketing materials

Drive the brand's identity through consistent online and social media marketing

To suggest promotional ideas to drive traffic to the website and social media channels

Explore new ways to reach our target buyers and increase brand awareness by seeking brands/influencers to collaborate with

Monitor online community which include competitors, online industry, customers etc

Track and measure all initiatives to report on social media ROI

REQUIREMENT:

Minimum GCE O' Levels

Able to work with a tight deadline, fast and independently

Good command in English

Passion in Fashion is a plus

DESIGNER (FULL TIME)

JOB SCOPE:

Assist with all areas of graphic design on the www.thestagewalk.com website

To design and prepare weekly launch preview photos on FB/IG

To design unique and fresh weekly EDMs/Newsletter and blogs

Able to take product shots/flatlays in office to post up previews on FB/IG, graphic purposes.

Assist with photoshoot and post processing photos

REQUIREMENT:

Proficiency in Adobe Photoshop OR Adobe Illustrator

Have designing experience is a plus

Proficient in photography skills is a plus

Minimum GCE O' Levels

Able to work with a tight deadline, fast and independently

Good command in English

Passion in Fashion is a plus
Skills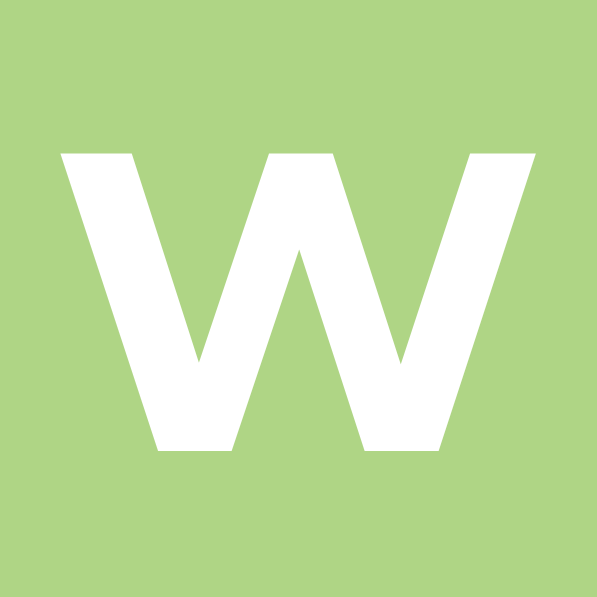 JOB DESCRIPTION

Part-timers & Freelancers are Welcome to apply this Full time position

Perform opening and closing duties

Prepare and serve beverages and food.

Maintain cleanliness and housekeeping of work areas, equipment and adhere to health, safety and sanitation guidelines

Any other duties as assigned by Manager

JOB REQUIREMENT

Skilled in coffee making and latte art is an added advantage

Passionate about Coffee

Cheerful and warm personality

Able to multitask and familiarize with these areas - Espresson machine/ Read more
POS station / Food prep

Computer literate

Enjoy working in a fast-paced and fun environment

Demonstrate high levels of energy, enthusiasm and drive

Enjoy connecting with people

Food and Hygiene certificate preferred
Skills Roles & Responsibilities

Job Description

Admin:

Answering telephone calls, taking down and relaying messages

Assist in raising Purchase Requisition and Purchase Order. Ensure preparing of PR & PO in a timely manner.

Preparations and submission of monthly consumption data by TPS, MBS, Sumitomo

Administrative duties such as photocopying, faxing, typing. Updates records and maintains a proper filing system

Sources & purchase office stationery. Issue stationery to requesting colleagues. Maintain an effective control system to ensure Read more
the smooth flow of stationary. Carry out inventory check on a bi-monthly basis to ensure accuracy of stock.

Type memo from the draft, compose correspondence

Serve drink to the visitor when required. Attend to visitor needs such as booking of taxi etc

Keeping and updating records of business contacts including the internal office telephone directory for colleagues.

Liaise with the supplier with regard to product issue & delivery arrangement when required.

Ensure proper maintenance of office equipment such as printers and photocopiers

Ensure regular housekeeping activities such as cleanliness and tidiness of the working area.

Lunch Indent for employees

Any clerical and administrative tasks that may be assigned from time to time by the management

Requirements

Requirements:

Candidate must possess at least Secondary School/"O" Level, Professional

Certificate/NiTEC, Diploma/Advanced/Higher/Graduate Diploma in any field.

Required language(s):

English, Chinese (to liaise with Chinese speaking associates)

Positive working attitude and willing to learn

At least 1 Year(s) of working experience in the related field is required for this position.

Required Skill(s):

Microsoft Office, Computer literate

Preferably Non-Executive specialized in Clerical/Administrative Support or equivalent.

5 days week (8.15am – 5.15pm)

Other Information:

Location:

Jurong Island (with transport pick up at Lake Side, Boon Lay & Clementi)

Interested applicant please apply with your detailed resume stating your current and expected salary, reasons of leaving and past employments and date available.

We regret that only shortlisted candidates will be notified.
Skills

Roles & Responsibilities

Job Description

Prepare and monitor shipping schedule

Arranging delivery, issuing invoice

Check with correspondence parties to ensure shipments' requirement fulfilled

Ensure cargo released to correct transporter/forwarder

Prepare periodical reports and any other task assigned by supervisor

Maintain and practice Housekeepinng fore store's cleanliness

Update and maintain database with updated order information

Working location at Queenstown with good warehouse working environment.

Job Requirements:

Must have basic SAP knowledge

Computer literacy and proficient in

Be able to work on Saturday

Able Read more
to support on offday / public holiday as and when required with prior notice
Skills OVERALL JOB PURPOSE

Administrative roles that require close supervision and instruction to bring about outputs:

Providing completed tasks and inputs into functional processes, projects and systems

Building effective working relationships within the Business Unit and functional area

Developing fundamental functional skills

Understanding ERM's functional processes and systems

CORE EXPECTATIONS & RESPONSIBILITIES

Personal Leadership

Use general technical or subject matter knowledge to contribute to deliverables

Build professional knowledge by keeping up to date with specialist area trends and Read more
best practice

Follow prevailing authorization processes, policies and practices for all aspects role (e.g. Health and Safety, expenses, expenditure, travel, etc.)

Maintain organized and effective personal filing, scheduling and planning systems

Build working knowledge of ERM vision and strategy

Work effectively within the team

Deliver tasks on time and within budget (where budgets apply) to a high level of quality

People Leadership and Development

Communicate clearly with peers, colleagues, internal clients, sub-contractors, agency staff etc as applicable, to understand work requirements

Build successful and effective working relationships with immediate colleagues and within the functional area / business unit to ensure successful delivery of work and strengthen knowledge / resource base

Participate in own career development, including contributing to appraisals, development plans, and balanced score cards

Follow safe working practices, including submitting ECS entries

Client Relationships and Business Opportunities

Build awareness and understanding of functional; area, processes and initiatives

Escalate work related problems or queries as appropriate to ensure timely and swift resolutions

Respond to team or internal client queries in an accurate, effective and timely manner

Business Results and Performance Culture Responsibilities

Use general technical or subject matter knowledge to contribute to the functional team

Prepare initial draft work outputs in relation to area of expertise and or specific assignment

Carry out appropriate administration / coordination of tasks to support the function for example (but not limited to) dealing with first line enquiries, data entry, compilation, filing and archiving of documentation and updating of relevant internal systems

Keep sound records and filing system for reference and verification

Follow up on commitments made in a timely, accurate and complete basis

Undertake any other duties that may be required from time to time

Functional Specific

Front Desk

Manage the front desk area to ensure effective receiving and relaying calls promptly, taking messages and/or forwarding callers to other appropriate personnel and mail communications both internally and externally to maintain professional image

Meet and greet visitors in a warm, welcoming and professional manner at all times. As when required, guide visitors to sign in/out of office log book and issue/collect visitor passes. Brief visitors on Emergency exits.

To assist staff & visitors for assistance or information if required.

Daily staff movements update in and out of the organization for ease of front desk role and emergency situation. Maintain the office contact list – updating and circulating when amendments are made.

Manage outgoing/incoming mail along with local and international couriers

Manage the booking of meetings rooms and catering requirements

Maintain tidiness of the front desk area.

Championing office cleanliness; including paper waste, common areas, utility rooms, spare desks, pantry, keeping on top of cleaning contractors to ensure they are providing a high level of service

Liaise with building management on any building issues – and relaying to the office if/as required

Schedules and coordinate appointments, meetings and events (both internal and external) as necessary

Administration

Overall administrative support.

Manage the purchasing of all office supplies, furniture, equipment & printing

Design and implement office policies – ensuring cleanliness and hygiene standards are maintained

Support in flight, hotel bookings, & travelling visa applications when required.

Assist Partners to complete the paperwork of their expense claims.

PPE inventory management including recording, tracking etc.

Organising internal events/ trainings.

Assist in liaising with the sub-contractors and office building management for office maintenance.

GMS Timesheet – as a backup administrator for the groups.

Backup or support any company administration matters when in need or upon request by Consultants/Partners.

Logistics support for meetings, conference, calls & events, including but not limited to tracking of participants' attendance, booking of rooms, TV conference connection, projector and printing of materials.

Undertake other admin task whenever is required.

IT Coordination

Assist in setting up related IT equipment at work desk for new hires

Support in creating new proposal/project folders in shared drive

Maintaining IT equipment lifecycle records and manage non-working condition of IT equipment arrangements for recycle

Ensuring all IT equipment and accessories are sufficient for replacements if required

Maintaining the IT office equipment to its working condition at all times.

Computer set up for new hires including reimaging the computers, system log on set up and e-mail ID set up.

IT purchases and disposal of unused/ obsolete IT equipment.

Order mobile phones and liaising with the vendor for repair if required. Maintaining the mobile phones contract.

Finance

Support finance department in scanning invoices weekly

Support sending invoices to clients via local mail/overseas courier

Ad-hoc support for cheque deposits and verification of documents at the bank

Support Consulting staff comply with Finance process and filing

Other Office Support

Client Feedback Follow-up:

to monitor and follow-up on CFF sent and update the record accordingly by end of 3rd week of every month.

Archiving of Projects/Proposals files and maintaining the archiving log is up to date as well as sending them to archiving warehouse.

Assist Consultants with minor formatting if required.

Assist new hires orientation of office premise

Assist recruitment team in coordinating candidates interview schedules

Assist in notarised documents at the Notary Public office

Please refer to individual KPI and or Balanced Scorecard for details on specific task and activities. The above is a general description of duties likely to be performed; this description does not form part of the contract of employment.

Education/Training/Qualifications

Diploma/Degree holder

Minimum of 2-5 years of experience in Office Administrative in an international working environment

Knowledge and experience working with PowerPoint, Excel, Word, SharePoint, Adobe Professional, Outlook, Social Media Management, Database Management and other Microsoft Applications

Flexibility to work with multiple personalities and with all levels of management within an organization

Resourceful with proven ability to multi-task and prioritise workload to meet deadlines

Confident, pro-active and meticulous

Strong interpersonal and communication skills

Possess a positive attitude, pleasant and approachable

BEHAVIOUR EXPECTATIONS

Personal Leadership

Passionate about developing own technical expertise and apply to business needs

Has high personal performance aspirations

Takes ownership of personal development

Respects others and different contributions

People Leadership and Development

Health and safety:

You see it, you own it

Seeks and accepts constructive feedback; takes on board lessons learned

Actively seeks clarity on what is expected

Client Relationships and Business Opportunities

Listens accurately to understand internal client perspectives, needs and issues

Understands how technical output supports internal client's commercial objectives

Personally well organized, flexible when required to meet internal client demands

Business Results and Performance Culture Responsibilities

Consistently ensures delivery of quality work

Contributes effectively to team results through responsive and flexible behaviour

Understands and applies ERM's code of ethics; operates with honesty, professionalism and integrity

Manages time effectively and utilizes self well
Skills

We welcome you to join our Fragrance big family!

Duties:

> Perform cashiering duties

> Promote and merchandise company's products

> Replenish inventory

> Maintain outlet cleanliness and tidiness

Benefits:

> Friendly working environment

> Attractive monthly commission

> Career progression

For part timers, we pay up to $9 per hour.

Location: Central (orchard, Chinatown, Serangoon)

Job Types: Full-time, Part-time

Salary: $2,000.00 /month

Experience:

retail sales: 1 year (Preferred)

Language:

English (Preferred)

Chinese (Preferred)
Skills

Roles & Responsibilities

Working Hours:

5 Day work week. 2 off days are based on rotation / 44 hours per week

Salary:

up to $1900 (based on experience)

Job Description:

Promote and Sell products

Conducting stock-take and stock-in

Provide complete sales solutions to our customers

Maintaining adequate inventory and overall cleanliness

Other related duties

Job Requirement:

0 year experience required

Min. Secondary education / O'level

Able to work retail hours, including weekends
Skills
Responsibilities:

Represent Evolve MMA's brand and display thorough knowledge of Evolve MMA's products and services when dealing with potential and existing customers

Provide excellent customer service to potential and existing customers (front line)

Ensure Evolve MMA academy's operations run smoothly by coordinating between departments

Manage the overall standards of cleanliness, service experience, maintenance, class schedules and events of the academy, as well as, assist with administrative tasks as required

Pro-actively work on customer Read more
issues assigned via Evolve MMA's internal systems

Investigate membership issues, including assistance with finance matters

Exercise multi-tasking skills when managing multiple systems and applications

Requirements:

Excellent communication skills – written and verbal

Time management and problem-solving skills

Attention to detail

Ability to work independently and within a team

Able to work retail hours including weekends and public holiday

Perks:

Medical Insurance provided

Complimentary training at all Evolve MMA locations (spouses included)

Annual leave of 18 days per year

Annual retreat at an exotic destination (all paid expenses from luxury accommodations, transportations, food and beverages, tourist attractions etc.) arranged by the Company

Check out this link for more information:

https://www.youtube.com/watch?v=VSm8g74AbC4

Tickets to ONE Championship Singapore for you and your significant other
Skills Position Purpose & Summary:

Provide support as a core technology component area for the business as well as customers. Supports the centre of excellence by the implementation of business defined technology needs.

Serves the Business Unit / Department / Team as a resource in one or more of the following broad core technology components.

Core Technology Components include:

· Confectionery & Bakery application technology, product safety/ regulatory, blending & mixing

· Enabling sciences Read more
(carbohydrate chemistry, lipid chemistry, protein chemistry, sensory, analytical, structure design & material science, process modeling)

· Ingredients/Product Lines (Fats / Oil, Starches & Sweeteners, Hydrocolloids, Lecithin, Functional Systems)

· Food Applications (Confectionery & Bakery)

Principal Accountabilities:

35" - Technical Leadership

· Provide thorough knowledge of one or more Core Technology Components.

· Provide some oversight, translates research discoveries into customer solutions based on marketability of product / process / application.

· Draws upon thorough scientific knowledge to support technology innovation growth by partnering with businesses, customers, and technology partners to identify emerging trends and needs in the core technology component areas.

· Develop strong business and customer understanding to provide support in the identification of business opportunities.

· Keep current with scientific literature and field of specialization and seek new opportunities within the project scope.

· Apply thorough scientific knowledge to design complex experiments, methods, modeling tools/ systems and procedures to evaluate raw materials properties, new and/or modified products/processes as well as final application functionality prior to trials.

35" - Project Management / Execution

· Prioritise projects to ensure alignment with the business and department strategy to commercial target under limited directions.

· With minimal oversight, conduct complex research to translate and apply product development discoveries into customer solutions based on finished product formulation and processes applications.

· Establish ongoing tracking of mechanisms and success measures for complex experiments under limited directions.

· Provide direction to the junior members of the team to ensure overall alignment with departmental standards and metrics.

· With minimal oversight, document trial results and facilitate communication with internal contacts and external customers.

20" - Connectivity

· Ensure customer satisfaction through addressing customer needs by accurately identifying and capturing customer requirements

· Design standard communication and training materials and delivers training solutions to internal clients and external customers.

· Partner with the Sales / Go-to-market groups to support product / services promotion under limited directions.

· Provide after-sales technical support to customers from time to time.

10" - Operational Matters

· Understand and actively supports Cargill safety, food safety, IP, and documentation policies.

· Be responsible for the maintenance and cleanliness of the lab and pilot plant equipment.

Required Education:

· Bachelor's degree or above in Food Science, Food Technology, Food Engineering or related majors

Required Experience:

· Thorough knowledge of specific application category including processing equipment or production experience in Confectionery and Bakery

· Thorough knowledge of Fats/ Oils, Starches & Sweeteners, Hydrocolloids, Lecithin, Functional Systems, or other related ingredients

· More than 4 years' experience in Confectionery or bakery Manufacturing

Required Skills:

· Strong problem solving and critical thinking skills.

· Good business acumen.

· Able to show capability in commercial-technical value selling with the ability to communicate with clients on the key technical points.

· Good understanding of commercial selling concept.

· Able to work independently on multiple projects and drive business results.

· Ability to identify and translate industry / market trends into new opportunities and solutions for existing and new customers / markets.

· Strong understanding of HACCP, Food Safety and QA principles and procedures.

· Good reporting and presentation skills.

· Good interpersonal and communication skills (written and verbal).

Required Competencies:

· Refer RDJF Competency Model.

Preferred Qualifications:

· Knowledge of food engineering, science and technology

· Core Technology Components:

o Core Technologies (Confectionery & Bakery application technology)

o Enabling sciences (carbohydrate chemistry, lipid chemistry, protein chemistry, sensory, analytical, structure design & material science, process modeling)

o Ingredients/Product Lines (Fats/Oil, Starches & Sweeteners, Hydrocolloids, Lecithin, Functional Systems)

o Food Applications (Confectionery & Bakery)
Skills