Sign in or register for a JobTech account.
Jobs that require

operating systems

skill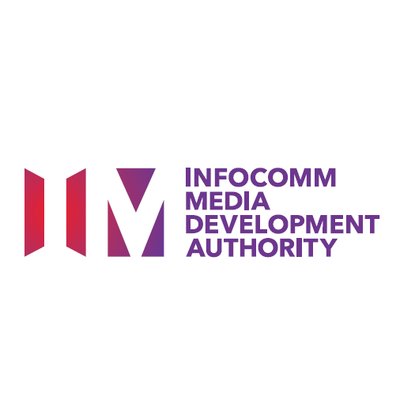 Responsibilities:
Conduct online research of latest cyber threats against existing and emerging info-communication technologies.
Analyse feeds and events to develop local threat landscape of sectors.
Engage with the technology companies to identify potential defense against evolving cyber threats.
Present case studies to management stakeholders and licensees.
Examine malicious executable files to understand inner working completely to create system defense signatures.
In-depth understanding of machine codes under different CPUs' architectures (such as x86, MIPS and ARM) and internal working of different Operating Systems.
Overcome sophisticated anti-reverse techniques that deter reverse engineering.
Determine root cause of incidents and draft report
Requirements:
Background in Electrical Engineering/Computer Science/Computer Engineering or equivalent
At least 5 years of experience with application, system and network security.
Experience with broadcast and telecommunication architecture will be advantageous.
Knowledge of OS internals, assembly language and understanding of malware, rootkits and botnets.
Knowledge of communication protocols to perform deep-dive network forensic analysis for intrusion detection.
Experience with malware analysis, computer/mobile forensics and network traffic analysis.
Experience with tools for reverse engineering, forensics and pcap.
Experience with tools for creating system and network defense signature such as Yara and Snort.
Knowledge of hacker methodology, tactics, techniques and procedures.
Position will commensurate with experience.
Only short-listed candidates will be notified.
Skills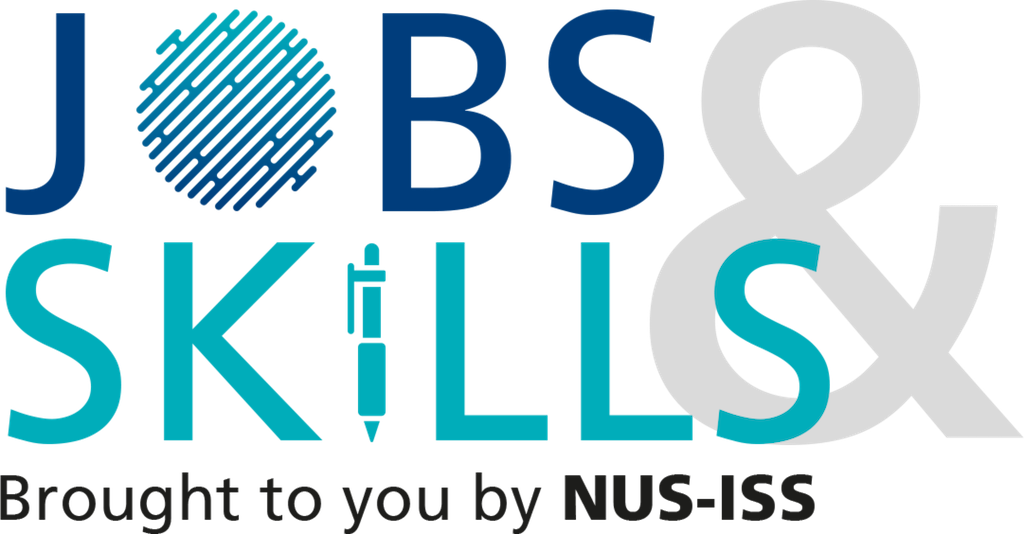 Shopee is looking to hire NUS-ISS talent.
Job Description:
- Design and development of the PaaS platform used by numerous Shopee development teams
- Write high-quality, clean, elegant, and maintainable code
- Understand the technical platform, constantly optimise the service, identify and fix problems, improve usability, stability and reliability
- Design and implement various supporting tools as needed
Requirements:
- Bachelor's or higher degree in Computer Science or related fields
- Passionate about coding and programming, innovation, and solving challenging problems
- In-depth understanding of computer science fundamentals (data structures and algorithms, operating systems, networks, databases, etc)
- Strong and hands-on experience with at least one of the programming languages: Go, Python, C++, Java
- Familiar with common network protocols (TCP, UDP, HTTP) and network programming
- Familiar with Linux development environments and multi-threaded programming

Skills Overview:

Under general supervision, reviews specifications and determines the critical aspects of facilities, utilities, computer systems and manufacturing equipment with regard to product and process quality, writes qualification protocols for operating systems and records related test results. prepares final reports that identify the results of protocol testing and the conditions of release.


Essential Job Functions:

• Carries out responsibilities in accordance with the organization's policies, procedures, and state, federal and local Read more
laws.
>• Writes protocols that challenge the critical parameters related to installation, operation, and performance of the related facility, utilities, computer systems, or equipment.
>• Assures that protocols are approved through proper channels; writes and revises validation protocols.
>• Executes validation and qualification protocols per related SOPs and assures that acceptance criterion related to validation and qualification protocols are met.
>• Analyzes new and existing equipment, recommends equipment modifications as needed for validation optimization.
>• Assures that all test data is gathered and recorded in accordance with cGMP requirements.
>• Analyzes data to ascertain if it meets related protocol acceptance criteria; writes deviation reports as required upon failures to meet protocol acceptance criteria.
>• Writes final reports and assures that they are approved through proper channels.
>• Performs necessary equipment and system IQ, OQ, and PQ's to assure compliance in all manufacturing and support areas.
>• Develops and communicates project timelines and status.
>• Complies with all GMP and safety requirements, SOP's and Company policies and procedures.
>• Performs related duties as assigned.
>• Work in self-directed manner and must be able to work on problems of a complex scope where analysis of data requires and in-depth evaluation of various factors
>• Ability to exercise judgment within broadly defined practices and policies in selecting methods, techniques and evaluation criteria for obtaining results
>• Demonstrated understanding and use of statistical methods in experiment design, data analysis, validation, and process monitoring


Process Engineer

• Coordinates all work related to Process Engineering deliverables on scheduled projects needed to meet the deadlines developed by Plant Capital Plan, New Product Introductions, and New Process Technology Developments.
>• Responsible for manufacturing engineering support, the development of new process technologies, and the support of new product introductions/tech transfers.
>• Organizes testing associated with the development of new process technologies and the support of new product introductions/tech transfers and works closely with the overall Tech Transfer team.
>• Works closely with technical services to develop and confirm Critical and Key Process Parameters needed for Equipment and Process Validation. Develops and delivers presentations to communicate project timelines and milestone completions.
>• Serve as the Subject Matter Expert for equipment and processes within area of responsibility and thereby serving as the SME for investigations, design reviews, equipment/process troubleshooting , Capital Project planning , change control and other related activities for the site.
>• Able to work well in cross functional TEAMS, good communication and presentation skills, strong technical understanding, general automation knowledge, multi-tasking and time management
>• Work effectively with others from diverse backgrounds and demonstrate capability to adapt to new, different, or changing requirements. Display strong moral principles and work ethics while demonstrating initiative. Maintain a professional presence and display responsible behaviors.
>• Develops conceptual strategies, processing schemes, feasibility studies, PFD's, and detailed scopes of work.
>• Identify and execute projects to increase safety, reduce product cost, improve product quality, improve yield, and reduce material usage.
>• Work on several different projects and be able to prioritize these projects.
>• Assists in developing control strategy and instrument process design, including emergency and shutdown procedures, instrument specification sheets, control ranges, alarm points, and automation strategy.
>• Authors, updates, reviews, and approves area procedures and master batch records to ensure correct content and compliance with Good Manufacturing Practices.
>• Designs studies, executes experiments and perform data analysis.
>• Writes study proposals, progress reports, development reports, and various technical memo's.
>• Evaluates new technologies to improve the commercial production process.
>• Supports scale up activities from R&D to production.
>• Provides miscellaneous overhead support of facility.
>• Supports the assurance of a robust manufacturing process for the current registered process as experience is gained post launch.
>• Sets up robust process for trouble shooting.
>• Acts as an effective change agent.
>• Acts as a key player for the expansion of projects as needed to increase scale of manufacture.
>• Investigate deviations from standards of manufacturing process using effective root cause analysis tools. Recommending and implementing effective corrective and preventative actions.
>• Generating, evaluating, and implementing innovative and creative solutions.
>• Assist as subject matter expert for technical projects.
>• Capable of generating a project scope and cost plan to effectively draft a capital request.
>• Develops product and process knowledge in multiple process train areas.
>• Contributes to equipment URS development and retrofit. Participates in equipment FAT's, SAT's, etc.
>• Participate in Quality Risk Assessments and process hazards analysis activities.


Job skills & knowledge:

• Current Good Manufacturing Practices (cGMP), Food and Drug Administration (FDA), and other regulatory requirements.
>• Pharmaceutical principles, practices and applications.
>• Principles of mathematical and statistical computations.
>• Interpreting software and ladder logic diagrams and flowcharts.
>• Interpreting electrical and mechanical blue prints and specifications including HVAC systems and. construction plans.
>• Solving practical problems and considering a variety of concrete variables in situations where only limited standardization exists.

Basic Qualifications

• Min 5 years experience working in a regulated environment
>• Working knowledge of Standard Operating Procedures and Protocols/Reports
>• Understanding of validation/qualification strategies
>• Knowledge of applicable quality regulations and standards
>• Quality or quality support experience in a regulated environment (GLP, cGMP, ISO)
>• 3 years quality assurance or quality control experience in cGMP pharmaceutical or drug development organization
>• Working knowledge of facility equipment commissioning and qualification
>• Working knowledge of process and cleaning validation
>• Working knowledge of Computer System Validation
>• Quality assurance or quality control experience in a cGMP pharmaceutical setting
>• Education: B.S. in an Engineering discipline, or Life Science degree
>• Required: 3-5 years quality or quality support experience in a cGMP pharmaceutical setting
>• Desired: 4-7 years facility, equipment, and/or cleaning validation experience in a cGMP manufacturing setting
>• Sound working knowledge of processing equipment used to manufacture APIs
>• Knowledge of clean room standards

Professional Skills, Qualifications and Experience:
>• Strong ability to manage multiple priorities, self-starter attitude, good oral and writing skills and the ability to work independently and as a team in an efficient manner.
>• Ability to utilize GDP during document creation and review.
>• Working knowledge of current regulatory guidelines and standards.
>• Ability to apply and incorporate pharmaceutical standards, rules and guidances. (e.g. FDA, EU, ISO, ICH, ISPE, etc.)
>• Comfortable in a fast-paced environment with the ability to adjust to changing priorities.
>• Flexible and accountable.
>• Detailed oriented work standards.
>• Office Hours 5 Days

Interested candidates please send a copy of your resume to [Click Here to Email Your Resume]
>Email Subject: Validation / Process Engineer – Leon

Leon Leong De Cong
>R1551708
>Recruit Express Pte Ltd (Healthcare & Lifesciences Division)
>EA License: 99C4599
Skills ABOUT US

Welcome to SITA... We lead one of the most exciting and advanced industries on earth. Around the world, nearly every passenger flight relies on SITA technology, almost every airport and airline does business with us, and it's our job to support their operations. As the world's leading air transport IT and communications specialist, we're committed to meeting the demands of the air transport industry around the clock, Read more
every day.

Our Vision: Easy air travel every step of the way

WHY SHOULD YOU BE INTERESTED?

With us there are no limits for people looking to explore the edges of possibility and beyond. Together, we Go.Far.

Challenge:

Our people take on some of the biggest challenges in our industry. They aren't afraid to think bigger, work harder and deliver smarter solutions that are continuously transforming air travel.

Opportunity:

Taking on these challenges opens up a world of opportunities for our people. We make sure they have the chance to develop their skills, explore new horizons and grow their careers on a global scale.

At SITA we believe that creating and nurturing an inclusive culture is about who we are as an organization, and as an employer. Diversity is more than a target to us, it's a key part out of our collective identity and values.

THE ROLE

Your role as a Specialist Engineer Operations will be to assure SITA's competitive strength and business growth through the provision of the highest quality technical Service Operations to SITA customers. You will be responsible to perform all Service Operations activities according to SITA standards and procedures, maximizing customer satisfaction by the delivery of first class support activities and to provide the highest level of Service Operation availability, ensuring Systems and Products are properly configured and maintained. You will also be responsible for managing and assisting the Service Operations team to ensure service delivery quality is maintained through direct assistance in implementing and improving working processes and procedures.

Your Role will Involve:

Provide Service Operations support to internal and external customers in accordance with the terms of the customer contract and Service Level Agreements (SLAs)

Ensure the correct functioning and maintenance of all internal and external systems and products serviced by Service Operations

When required, act as the customer SPOC and co-ordinate the scheduling of intervention with Customer's, internal resolver groups, and the Service Desk ensuring the highest level of customer services and communications are maintained to resolve the fault and incident within the prescribed SLA.

Carry out incident and problem management support to the highest standards and co-ordinate the resolution with the appropriate resolver groups

Ensure shortest restoral times possible, initiating the timely escalations to specialized resolver groups inside and outside SITA, according to the customer contracts, SLAs and monitoring requirements

Manage the replacement of faulty equipment through the use of spares, and ensuring the timely replenishment the spare according to prescribed availability and sparing policy.

To ensure the Service Operations team adheres to the highest working standards for all incidents and problems by providing guidance, support and direct management.

Proactively detect problems related to service and infrastructure operations and delivery services, conduct diagnostics and provide service request ownership to ensure resolution of customer problems

Support the senior team members in the management, reporting, and co-ordination of day-day tasks during absence of the Lead Engineer

Adhere to installation guidelines and industry best practices to deliver quality service and infrastructure operations

Use the appropriate tools and equipment to perform the installation, intervention, and repairs in accordance with Service Operations and Delivery guidelines and instructions where provided

Report and escalate to the next level those problems which cannot be fixed

Perform Change Management, Configurations, Design and Implementation of the supported Product & Systems

Manage local suppliers in the provision of services for the SITA Service Operations centres and report on services provided to management.

Conducts the analysis, definition, documentation and testing of application & systems enhancements

To provide onsite support to Users during the cutover of the services

Continuously identify and document lessons learnt, known errors and operational knowledge for improved services

When/where required, be contactable for escalations and support, on and on-call standby basis during out of office hours.

We would like it if you have the below qualifications, knowledge and experiences:

Diploma/Bachelor Degree in Computer Science, Electronic Engineering or equivalent Telecommunications in-country qualification.

Oracle Certified Professional

ITIL Foundation v3 Certification

5 years IT experience in following technologies:Oracle 12c Administration, RAC, Partition, ASO, DB Vault, Data Masking, GoldenGate.

Airline experience and/or ATI know-how

Support and administer DB environments in line with company standards

DBA Administration in previous roles including health checks, Problem investigation in error logs, Fix PROD issues, Fault reporting, Fault recreation in Staging Environment

Monitor, Provide DB performance statistics and reports when requested

Manage DB backups and recovery of the Oracle database

Able to troubleshoot GoldenGate issues

Support application team during releases

Assists with impact analysis of any changes made to the database objects

Apply database patches to DB environment

Upgrade DB when need arises

Perform preventive maintenance support in DB environments

Ensure all components in DB environments are monitored via company standard monitoring tools and act on pro-active alerts

Work on root cause analysis during major problems and outages

Involve in DR exercise planning and testing

Work with 3rd party vendors to fix complex DB related issues

Able to Collaborate with DBA architects, Product owners on DB optimization

Strong understanding of RDBMS, Oracle 12c, Application DBA responsibilities, fine-tuning

Provide application support when need arises

UNIX/Linux OS knowledge

Scripting knowledge - Shell, Perl, Python

NEXT STEPS

If you apply, we will carefully review your fit against the position criteria and feedback to you. If your profile does not meet the criteria, we will retain your profile as an active applicant for future consideration. If you need direct support, you can contact us on Priyanshi.Didwaniya@sita.aero. Thanks for your interest in SITA
Skills 1 Years Contract (renewable & Convertible)
Ang Mo Kio
8:30am – 6.00pm, Monday – Friday


Job Responsibilities:

System installation, configuration and administration of multiple OS, e.g. VMware, Windows AD server, and linux SERVER
Assist the project team in setting up and maintaining Windows and Linux server, workstations, Antivirus, network management system and etc
Support and maintenance existing installation at customer site


Period:

1 Years Contract (renewable & Convertible)


Location:

Ang Mo Kio


Working Hours:

8:30am – 6.00pm, Monday – Friday


Requirement

1-2 years in setting Read more
up Windows AD server, clustering, VMware server, linux
Familiar with MySql, Oracle DB setup and configuraiton


Interested applicants, kindly email your detailed resume (MS Word format is preferred):

[Click Here to Email Your Resume] (Reg No: R1107386)

Please ensure that applications sent through email are no bigger than 1Mb.

We thank all applicants for your interest but regret to inform that only shortlisted candidates would be notified.

Success Human Resource Centre Pte Ltd (EA License Number: 97C4832)
1 Sophia Road, Peace Centre,
#06-23/29 Singapore 228149
T: 6337 3183 | F: 6337 0329 | W: www.successhrc.com.sg
Skills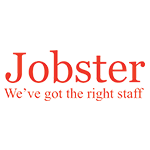 Major Responsibilities
>• Provide expert technical pre-sales support for opportunities involving servers, storage and backup solution.
>• Early engagement with customer in selling servers, storage and backup solution.
>• Understand and gather customer requirements and offer complete & cost effective solution.
>• Prepare solution writeup, bill of material and engage Service Delivery team for professional effort
>• Ensure the completeness of technical terms and conditions
>• Conduct/Lead in technical presentation and clarification
>• Identify project risk (technical & execution) and provide mitigation Read more
measures
>• Integrate servers, storage and backup centric solution with support from other competency presales solutions consultant.
>• Upon contract award; conduct transition/ handover and briefing to project implementation team on the overall solution and design.
>• Keep abreast of product technology and certifications.
>• Keep updated of the latest technology and develop technical capability slides.
>• Attain selected product/technology certifications to maintain our premium partnership status with product principals
>• Conduct in-house technology sharing to fellow peers.

Required Skills & Experience
• At least 5-yrs Systems and Storage experience in HPE, IBM, Dell EMC, Hitachi Vantara, NetApp, Cisco UCS
>• Hand-on experience with various OS (Microsoft Windows, AIX, Solaris, Redhat) and virtualised platforms (VMware ESXi, Microsoft Hyper-V, KVM, AIX LPAR, Solaris LDOM and Container)
>• Good knowledge of backup and archival solution such as Veritas, EMC Networker, EMC Data Domain, Veeam, Acronis, etc.
>• Good knowledge in virtualization and cloud (IaaS) technology
>• Customer service oriented, good team player, technically inclined
>• Must be effective in working both independently and in a team setting.
Skills Roles & ResponsibilitiesIntroduction to the role:
- Work within a team of dedicated project managers and senior network engineers to deliver technology infrastructure solutions.
- The focus for this role is on (1) Network Operations, (2) Support issues, projects.
Note, a clear and specific track record in one or more of these project types are a necessity.

The Position:

Drive the partners/suppliers to participate actively in daily network operations activities to ensure the Read more
stability of the network/voice infrastructure
Monitor and manage the LAN/WAN network, connectivity between all datacenters, sites and extranets
Ensures network devices (include firewalls, load balancer etc) firmware and OS are up to standard and apply/upgrade patches on a regular basis.
Experience on Automating daily network tasks using scripting(Python)
Responsible to support, configure and manage Cisco Routers and Switches, Checkpoint VPN appliance, Checkpoint Firewall, Load balancers and event correlation appliances throughout the implementation phases of the infrastructure projects
Maximize network performance by monitoring performance; scheduling upgrades; collaborating with network architects on network optimization efforts.
Act as the escalation point for all network operations issues from all parties within the Bank and manage all related communications processes on a real-time 24x7 basis
Actively engage with business parties and external vendors for managing operations issues
To provide comprehensive product knowledge on the data technology required to deliver, support the networks infrastructure
Provide daily level one operation support for telecom services, eg IPT password reset, configuration setup, equipment deployment, etc
Manage and collaborate with external vendors such as carriers and cabling contractors for daily and project requirements
Closely coordinate and conform to Change Management policies, process and procedures on any network changes.
Maintain and update all network related documentation and risk assessments as required
Assist Architect team on new infrastructure implementations
Execute on IT projects related existing infrastructure enhancement

The Candidate:

Diploma/Degree in electrical/electronic engineering, computer engineering or related discipline
Attained CCNA/CCNP/CCIE technical certification
Minimum 9 year's work experience in either the financial or telecommunications industry with an excellent understanding of WAN, LAN and Voice technologies and network operations
Experience in operational support skill in Cisco router/switches, including Juniper Firewall platforms; Checkpoint Firewall/VPN platforms; NICE, Etrali, Alteon and F5 load balancers
Experience in various network monitoring tools on data & security infrastructure such as Solarwind, Netscout, Checkpoint, Netscreen, Cisco OM, TACACs, Infovista, Cacti, Fluke VPN Xpress, ServOne
Experience in ITIL and defining various network documentation for operations support
Good knowledge of TCP/IP, ATM, Frame-Relay, MPLS, Cisco Routers and Multiplexers, Remote Access
Experience on Automation using Python, Go or any other programming language.
Experience in Change, Incident, and Problem management in banking industry
Proficiency in SharePoint
Experience with Vendor management
Understanding the risk management and work closely with the Bank information security and risk team.
Strong interpersonal, written and verbal communication skills
Proactive and possess initiative, self-motivated team player capable of working with minimal supervision,
Willing to work in non-office hour and provide 7x24 on-call standby support
Skills Roles & ResponsibilitiesOur client, a tertiary education institute, is currently looking for a Senior Professional Officer/ Lead Professional Officer (Information Security) to join their esteemed organisation!

The Professional Officer acts as a first line mentor to students on hands-on and practical activities such as labs, student projects and IWSP to enhance the students' technical problem solving skills and increase their preparedness for industry.

The roles and responsibilities of this role include:

Work Read more
with faculty in the development, design, planning and set-up of laboratories for teaching and research activities. This may involve activities to plan, procure and manage equipment in the lab, provide training to staff and students on the usage of specific laboratory or equipment as well as the development of lab manuals.
Mentor students during hands-on projects and laboratory activities for ICT year-1 and year-2 student to enhance their practical problem-solving skills. This may involve the conduct of relevant practical activities as well as the supervision of students in their projects and laboratory assignments as a part of applied learning.
Guide students to navigate the industry environment during their Integrated Work Study Programme (IWSP).
Support the faculty in the supervision and assessment of students for IWSP, ITP (integrative team project) and for Final Year Projects/Capstones.
When innovation project opportunities arise, participate in the project/s together with faculty and students.
Working in a team to manage and ensure the readiness, operations and proper maintenance of the laboratories resources.
Carry out Risk Assessment, and ensure compliance with Work, Safety and Health Regulations in the laboratories.

If you possess the following qualities, look no further, apply now!

A good degree in Electrical/Electronic Engineering or Computing from a recognized University. Major in Information Security or possessing a Master degree will be advantageous.
Proven working experience as Certified Security Analyst or relevant experience, with good knowledge of industry practices and technological applications in the field.
Have a firm grasp of cyber security domain, as well as proficient with a range of information security tools and techniques.
Keen interests to support research and academic project work, with demonstrated competencies to manage and employ new security technologies.Possess strong supervisory skills and enjoy working closely with students in an educational environment.
Self-starter with hand-on knowledge to implement security policies and establish layered defense for network and server systems as well as ability to perform penetration and vulnerability testing of the networks, operating systems, software applications and mobile devices.
Demonstrate proficiency to stay up-to-date on the latest intelligence, including hackers' methodologies and pursue professional certification programs. Industrial certifications in relevant areas will be an added advantage.
Professional Officers appointed at senior levels may have managerial responsibilities.
Skills >Working hours: Mondays to Fridays, 9am-6pm
>>Salary: Up to $3600 (depending on experience) AWS+VB
>> Basic knowledge in Server OS & VMware virtualisation, comprehensive training will be provided.
>>Transport allowance + standby allowance + Mobile allowance = (S$300-500)

Our client deliver best of breed IT solutions and professional services. To vendors, Big Banks, MNC in education and manufacturing industry, government agencies.

Our expertise and experience in Data Management, they looking for a junior Read more
IT Engineer with relevant working experience in server installation.

Responsibilities:
>• To setup/maintain hardware and software under support contract.
>• Monitoring of hardware and software.
>• Health check of hardware and software.
>• To perform first level of troubleshooting.
>• Work with internal and external support to resolve issue.
>• Provide update and report.

Requirements:
>• Minimum NITEC in any IT related field / Diploma in IT
>• 2 year of relevant working experience
• Sound knowledge in Server OS and VMware virtualisation.
>• Server Hardware break fix components.
>• Responsible individuals

How to apply:
>Interested applicants, please click on "Apply Now" to submit your resume. Alternatively, you may also send in your application via email: [Click Here to Email Your Resume].

We regret only shortlisted candidates will be notified.

Stafflink Services Pte Ltd
>EA Licence No.: 04C4294
>EA Personnel: Tan Kok Ming
>EA Personnel Reg. No.: R1875787
Skills 1 Year Contract (renewable)
5 days week (Monday to Friday 8.30am – 6pm)
$1800 - $2800
Need to travel at site


Job Responsibilities:

Perform system maintenance (troubleshooting and repairs)
Installation and upgrades system and server
Testing, commissioning and acceptance on board naval platforms
Perform any administrative matters when necessary


Period

1 Year Contract (renewable)


Working Hours

5 days week (Monday to Friday 8.30am – 6pm)


Salary

$1800 - $2800


Location

Need to travel at site
>

Job Requirements:

Diploma / NITEC in Computer Science, Information Technology, or Read more
related discipline.
Knowledge in Windows OS
Knowledge in Linux OS will be an advantage


Interested applicants, kindly email your detailed resume (MS Word format is preferred):

[Click Here to Email Your Resume] (Reg No: R1107386)

Please ensure that applications sent through email are no bigger than 1Mb.

We thank all applicants for your interest but regret to inform that only shortlisted candidates would be notified.

Success Human Resource Centre Pte Ltd (EA License Number: 97C4832)
1 Sophia Road, Peace Centre,
#06-23/29 Singapore 228149
T: 6337 3183 | F: 6337 0329 | W: www.successhrc.com.sg
Skills