Sign in or register for a JobTech account.
Jobs that require

payroll

skill

Job Summary

A Human Resources Officer is responsible for supporting and advising management on proper policies and procedures to deliver an excellent staff experience while assisting with employee relations.

What will I be doing?

As a Human Resources Officer, you are responsible for supporting and advising management on proper policies and procedures to deliver an excellent staff experience. A Human Resources Officer will also be required to manage succession planning and Read more
employee relations. Specifically, you will be responsible for performing the following tasks to the highest standards:

Support and advise Managers on proper policies and procedures

Manage succession planning with senior managers during the bi-annual appraisal process

Manage employee relations issues in the hotel in a confidential manner, including disciplinaries, grievances, and capability

Ensure absence monitoring is in line with company guidelines

Maintain online personnel system, payroll system, and monthly reporting

Ensure recruitment and selection process is adhered to and ensure that appropriate immigration checks are carried out

Assist in determining departmental training requirements

Ensure completion of training for hotel security, fire regulations and other health and safety legislation

Assist in the organisation of Team Member social events

Work with local organisations and schools to promote the hospitality industry

Promote and endorse staff benefits

Assist and resolve team member and management queries

What are we looking for?

A Human Resources Officer serving Hilton brands is always working on behalf of our Guests and working with other Team Members. To successfully fill this role, you should maintain the attitude, behaviours, skills, and values that follow:

Previous experience in Human Resources Officer or equivalent role

Positive attitude

Good communication and people skills

Committed to delivering a high level of customer service, both internally and externally

Excellent grooming standards

Flexibility to respond to a range of different work situations

Ability to work under pressure

Ability to work on their own or in teams

It would be advantageous in this position for you to demonstrate the following capabilities and distinctions:

Knowledge of hospitality

Good knowledge of employment law and employee relations

IT proficiency

What will it be like to work for Hilton?

Hilton is the leading global hospitality company, spanning the lodging sector from luxurious full-service hotels and resorts to extended-stay suites and mid-priced hotels. For nearly a century, Hilton has offered business and leisure travelers the finest in accommodations, service, amenities and value. Hilton is dedicated to continuing its tradition of providing exceptional guest experiences across its global brands. Our vision to fill the earth with the light and warmth of hospitality unites us as a team to create remarkable hospitality experiences around the world every day. And, our amazing Team Members are at the heart of it all!
Skills Roles & Responsibilities

Finance & Accounting

Accounts payable

Vendor Management

Petty Cash handling

Day to day option job of Finance like dealing with Bank and Singapore govt bodies

Excel and MS office must

Co-ordination for offshore team in India on the vendor management part

Handling queries from the employees on payroll as well as Expense Reimbursement

Overall Finance SPOC responsibility

Salary package – as per company policy.

Requirements

Finance & Accounting

Accounts payable

Vendor Management

Petty Cash handling

Day to day option job of Read more
Finance like dealing with Bank and Singapore govt bodies

Excel and MS office must

Co-ordination for offshore team in India on the vendor management part

Handling queries from the employees on payroll as well as Expense Reimbursement

Overall Finance SPOC responsibility

Salary package – as per company policy.
Skills Job details

PositionAdministratorVacancy ref64172Based inSingaporeBusiness areaSurf and ConventionalWorking hours40 hours per weekContract typeContract and StaffClosing date31/10/2019Languages in which you may applyEnglish

Vacancy information

DESCRIPTION OF ROLE

The Administrator works under general supervision providing day to day transactional administration support, and work globally as part Singapore Offshore Crewing Services L & D Team to support client groups within the client's business functions including to plan, supports and book training with trainers, ensuring standards Read more
are maintained and required level of competency achieved. They will be responsible for the quality, timeliness and accuracy of the work produced and also supporting the coordination of all office activities as part of the adhoc responsibilities.

All personnel are expected to contribute to creating a positive HSEQ culture within Subsea 7 and ensure familiarity with and adherence to local HSEQ codes and practices.

KEY RESPONSIBILITIES & ACTIVITIES

Acts across disciplines to ensure delivery of training needs and support skill pool development schemes

Updates internal training databases with the planned training events and certification details on file and coordinates related logistics and to book appropriate accommodation if necessary.

Ensures all mandatory training requirements are delivered in line with legislative expiry periods.

Plans and coordinate training globally for a variety of skills based training through external and internal suppliers.

Coordinates and administers activities related to the organisation of training, record and budget management and statistical reporting.

Performs administrative functions including routine reports and correspondence.

Ensuring the timely and accurate input of monthly payroll information for training activities.

Ensures training requirement and requests are booked and completed within the required timescales. This includes booking schedules for training and arranging logistics such as flights and accommodation if required.

Fulfil additional administrative duties as required to support the day-to-day office administration which includes the following:

Secretarial duties supporting the Operations Manager and Director

Coordinate weekly reports as per required by Operations Manager and Director

Maintain various calendars, including conference room usage as per management request

Virtual reception duties on behalf of the Operations Manager and Director

Logistics arrangement (travel, accommodation, visa) for office personnel

ADHOC administrative support for various departments within the organisation.

Ensures compliance with all relevant functional policies, process and procedures.

Applies common sense understanding to carry out detailed but straight forward written or oral instructions

Communicates with groups of customers or employees.

Utilises the knowledge management tools available to assist the function to capitalise upon lessons learned and to perform in accordance with best practice, striving to mitigate risk, promoting safety and integrity consistently.

SKILLS & EXPERIENCE

Effective general administration skills with strong attention to detail.

Good communication skills, both written and oral.

Demonstrate a good level of initiative with the ability to identify and highlight potential issues in advance of problems arising

Able to prioritise a challenging workload and manage customer expectations accordingly

Able to work with highly confidential information, deliver with discretion and maintain the trust and confidence of client groups

Good knowledge of Microsoft Office suite, including Word, Excel and PowerPoint

Proactive, flexible in approach and customer-focused

Experience in logistics coordination and administration is preferred but not required. Fresh graduates are welcome to apply.

AUTHORITY/DIMENSIONS

Operate within the Business Code of Conduct

Operate according to Subsea 7's Management Principles

Support standards and procedures for the relevant Function

For level of authority see 'Expenditure and Authorisation Specification'
Skills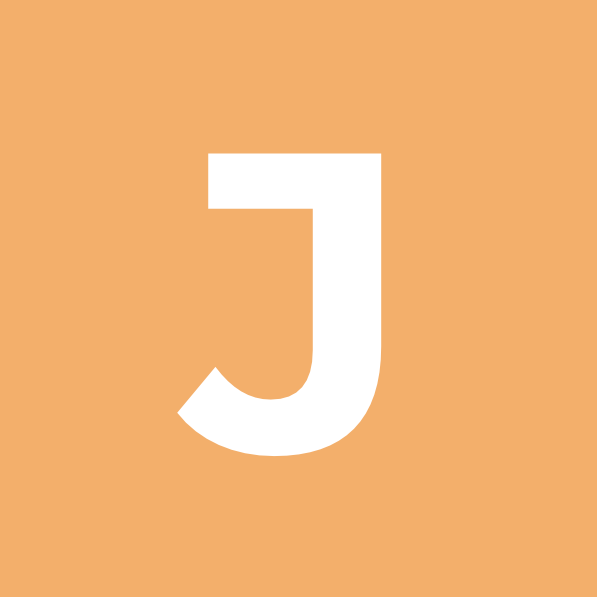 Job Title:

HR Assistant

Industry:

Construction/Landscaping

Salary:

SGD 2,200 - 2,400

Location:

North West, Singapore

Job Type:

PERMANENT (FULLTIME)

About Company:

Our client a well-known and respected Turnkey Design & Build specialist in the industry. An integrated spatial-design practice, with more than 25 years of experience in: Branding and Marketing Activities, Commercial and Retail Spaces, Large Scale Exhibitions and Events

Job Description:

Key responsibilities and accountabilities:

Ensure activities meet with and integrate with organizational requirements for quality management, health and safety, legal Read more
stipulations, environmental policies and general duty of care

Prepares payroll, reviews payroll report and prepares appropriate notification to the employees and managers

Verification of related insurance, licenses and certifications. Ensures proper action is taken with regard to employees who have an expired work pass, license, certification or registration. Ensures all insurance policies and memberships are updated.

Coordinates requests relative to the employee special expense policy (funerals, hospitalizations, retirements, etc.)

Full spectrum of HR function including staff benefits & Payroll administration.

Manage work passes which include application, renewal & cancellation.

Coordinate, monitor and schedule for Annual Performance Review.

Review HR policies and processes and ensure compliance to statutory requirement.

Prepare monthly and quarterly HR reports.

Prepare and submit income tax submission for whole company.

Maintain and update staff details and information to HR software.

Performs other duties and responsibilities as assigned.

Extensive ability to work in a mature, constructive manner. Possess the ability to exercise good judgment and to accept responsibilities as well as to organize and prioritize them.

Job Requirements:

Diploma/Degree in Business Commerce/ Human Resources

At least 1-2 years of relevant HR experiences in an industrial work environment / construction / manufacturing industries.

Experience in payroll management, employees' income tax submission, CPF submission and application for foreign work passes.

Competent in Singapore Employment Act / CPF Act.

Effectively bilingual (English / Mandarin) and possess excellent communication skills in both spoken and written to liaise with Mandarin speaking employees.

Competent in MS office / presentation

Ability to handle confidential information professionally and discreetly.

Strong interpersonal skills with mature disposition.

Start work immediately preferred

Interested applicants are invited to submit their resume via clicking the apply button.

JointHire Singapore Pte Ltd.(EA Personal No.:

17C8920)

Moses Wong (Registration No.:

R1333128)

Key responsibilities and accountabilities: - Ensure activities meet with and integrate with organizational requirements for quality management, health and safety, legal stipulations, environmental policies and general duty of care
Skills Company Overview:

With dual headquarters in the UK and US, the Company is a global leader in financial information services with operations in more than 30 countries.

The Company complies with all laws governing employment in each jurisdiction in which it operates, and provides equal opportunity to all applicants and employees. All applications will be considered without regard to race, colour, religion, gender, national origin, age, disability, marital or veteran Read more
status, sexual orientation, and other status protected by applicable laws.

Department Overview:

The Company's Singapore office has a mixture of analytical, business development, sales and operational staff. This Office Manager role will support approximately 22 staff with travel and visa arrangements, room bookings as well as being responsible for the day-to-day office management. In addition, the Office Manager provides local HR support such as responding to staff queries, managing payroll, employee benefits and working closely with the regional HR team.

In addition, this role will also provide maternity cover for another Office Management role, also based in Singapore.

Role Profile

This is an all-encompassing role of Office Manager, versed in facilities, operations and with an HR background. This role requires an individual who is fluent in English with strong grammar and writing skills and interpersonal skills.

Responsibilities include, but not limited to:

General Office Management

Manage operational matters and facilitate smooth running of Singapore office

Ensure the availability and maintenance of Office Equipment, including obtaining and negotiating quotes to final purchase

Ensure office expenses are spent prudently and within budget without compromising quality. Reduce office management running costs where possible by negotiating better pricing with suppliers and being aware of promotional pricing

Process all office related expenses in a timely and accurate manner

Manage building related tasks such as renovation, lease renewal, health & safety requirements and ensuring each employee has a comfortable, practical workstation etc

Handle flights, hotels, meeting room booking enquiries and requests with ease and minimal errors

Work with IT staff to ensure systems run smoothly, timely and adequate IT support is provided to all Singapore staff

Ensure office premise is in operation without any disruption and liaise with landlord to ensure all staff adheres to building code and safety requirements

Work with stakeholders to organise, implement and test Business Continuity Plan as required

Remind all staff to adhere and comply with Company's code of conduct, policies and procedures including Clean Desk Policy, etc

Obtain relevant approvals for purchase of equipment for new joiner when required

HR

a) Recruitment

Liaise with Regional HR to finalise new joiner employment contracts and ensure the smooth onboarding of each starter

Manage the HR information system for new hires/rehires/contractual changes/ leavers and escalate issues as needed

Ensure all required employee documents are stored and maintained in respect of Employment and Dependant Pass holders; actively track expiry dates to manage renewals as needed

b) HR Admin/Benefits

Update and maintain all employee personnel files

Arrange and prepare insurance coverage for staff and dependants

Review insurance renewal yearly to ensure sufficient coverage at the best optimum premium, working with the Company broker

Answer all staff queries regarding insurance and benefits

Ensure compliance with HR process for probationary periods

Maintain all leave records in the leave administration system

Submission of maternity and childcare leave records to government as required

Ensure monthly staff payroll is processed without error

Update the HR Information System, Employee Central when required, ensuring the system holds accurate and upto-date information at all times

Use appropriate templates to draft contract changes, leaver letters as needed

Work closely with Regional HR; contribute towards discussions regarding process management and/or policy development, making suggestions for improvements and ensuring they are in line with local regulations

Person Specification

Essential:

Degree holder in Accounting/HR/Administrative Management or related discipline, or equivalent work experience

A minimum of 8 - 10 years' experience in a similar role with equal status is necessary in order to perform this role successfully

Fluent English essential and strong grammar and writing skills

Able to work under pressure and manage competing priorities

Pro-active with good problem solving skills

Discrete and methodical working style

Advantageous:

Previous experience working with expatriates, multi-national corporations/or in a financial institution environment

Previous experience using HR software

Key Candidate Competencies:

As you will be working with confidential and sensitive information, you know how to demonstrate integrity in your approach to build trust and confidence

You will have a positive and approachable personality; wanting to help and support a busy office

With multiple daily priorities to deal with, you should be able to manage your workload in a time effective way, working to schedules and meeting deadlines whilst being thorough and diligent

You're self-motivated to do what's needed to get the job done

You're able to think beyond the immediate task to consider what's needed next and makes proposals to move forward

You're able to communicate clearly with people and get to the bottom of what they really need, by asking deeper, more probing questions

You can demonstrate empathy working with people globally, through finding common ground, building a rapport and treating people with respect

You understand your role as part of the wider team, knowing when and who to contact when issues arise

As part of a growing, busy business you can work flexibility and adapt to change

Hours of Work:

9am to 5.30pm (Monday to Friday), plus flexibility required to meet business needs

Application:

We are not seeking assistance from recruiters at this time.

To apply, please submit a short cover letter stating your suitability for the role plus details of any valid visa that you hold and your up-to-date CV. Please also enter your current and desired gross annual salary and notice period in the applicable spaces when completing your application

but do not include them in your CV

. We regret we are only able to respond to successful applicants.
Skills Office administrator Roles & Responsibilities Looking for focused and dedicated person for administrative role Date entry and database management Assist in phone calls, reports, documentations and other administrative works. Assisting accounts admin duties HR admin and payroll Travel, hotel and visa bookings Pantry and stationery supplies maintenance General filing duties Closely liaise with Finance team Able to work independently and communicate effectively. Please send your updated resume / Read more
refer your friends to swapna.[Click Here to Email Your Resume] to initiate the process
Skills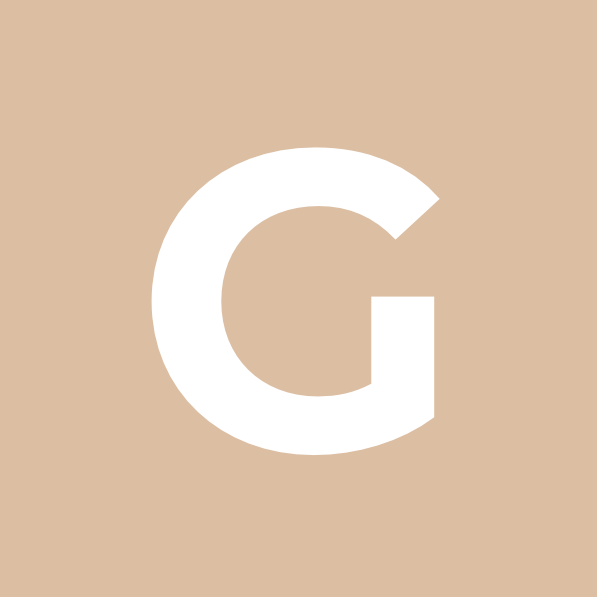 Data entry, assist the management in all office administrative duties, payroll, record keeping and document submissions.

Proficient in Microsoft Excel. Additional software skills will be highly advantageous.

Preferably Singaporeans.

Fresh Graduates with landscaping, horticulture, arboriculture, agriculture or botany certifications are welcome to apply.

Fast-paced working environment.

Working Hours:

Mondays to Fridays, 8am to 5pm.

Working Location:

121 Lorong Semangka, Singapore 698913

Due to a large number of applications, we may or may not be able to reply Read more
you.

Call us or email your cover letter and resume to Ms. Debbie Sim, at nexus@guanleeheng.com.sg
Skills Additional assignments as needed to support the office

Job Duties and Responsibilities:

Management ofCEO'sdiary, appointmentschedulesandtravelarrangements

Co-ordinate investorroadshows, meetingsandtelephone/videoconferences

Preparedocuments/correspondences/reportsthataresensitive andconfidentialin natureandensureconsistencyin brandingguidelines

Preparepresentationmaterialsandcollatereports

Research andextractinformationandsupportingdatain preparationformeetings

Organiseandco-ordinate contractsigningceremonies,

Management teamoff-sites andotherlarge-scalecompanyevents

In-house meetings and events management

Update andmaintainCustomer Contactsdatabase- Attendtoguestsandscreencalls

Maintaine-filingofdocumentson cloudforeaseofreferenceandarchival

Maintainbudgetandexpenserecords, financialrecordsandconfidentialfiles

TakingmeetingminutesBoard-RelatedMatters(workhandin handwithCFO)

Organizethelogisticsbehindvariousmeetings(RemunerationCommittee, Audit Committee, Board andAnnual General Meetings)

Travel managementincludingvisaapplication,

Manage portal for board material

Providesupportasneededforcoordinationofpersonal matters

Manage HR and Payroll

Able to analyze business data to draw meaningful insights, and articulate it thoughtfully to business and functional leaders to drive decisions

Work Read more
seamlessly across cross-functional teams.

Supervisory Responsibilities: None

Job Requirements:

Essential Qualifications

Fluent English language speaker – written and spoken.

Additional Asian language skills are desirable

Proficiency in Microsoft Applications such as Word, Powerpointand excel skills required

Experience in organisinginternational travel

Previous experience as an EA/ Secretarial in professional services

Ability to work independently when CEO is away

Client liasonskills

Required skills

Confidence and ability to deal with senior management across a global business

Ability to liaseacross multiple time zones

Proactive, solution finder

Good attention to detail

Highly organisedand methodical with the ability to multi-task

Excellent communication skills – being able to navigate well with a large team

Ability to work well under pressure

Excellent time management skills

Job Type: Full-time

Salary: $3,000.00 to $3,600.00 /month

Experience:

Executive Assistant: 5 years (Required)

Location:

Singapore (Required)
Skills Purpose/ Mission:

Provide HR support to all Departments in line with the overall HR direction for adidas Singapore.

Accountabilities:

Primary

Payroll

Oversee the processing of payroll

Ensure data entry accuracy in HRIS and SAP Payroll system

Yearly Income Tax filing

Generation of payroll reports

Recruitment, Selection and Orientation

Receive and collate requests on manpower needs

Work with designated recruitment agencies

Draft & advertise vacancies in appropriate media and keep track of cost and effectiveness

Conduct interviews with supervisor/ HOD

Support all departments Read more
with recruitment needs

Process appointment letters, confirmation letters etc.

Update orientation materials regularly and conduct general orientation to all permanent full time new hires

Coordinate New hire Orientation and arrange New hire kit.

Training

Support implementation of global and regional D&T initiatives and programs in accordance to pre-set targets in terms of quality and timelines delivery.

Establish contact with educational institutions and other source of applications to have the best access to the local & SEA talent pool.

Ensure that all D&T related initiatives & activities are being communicated effectively.

Compensation & Benefits

Propose and update employee benefits, company policies and employment terms & conditions

Ensure HR processes are adhered to by departments

Assist in all compensation & benefits matters

Assist with yearly Insurance renewal ( Work Injury, Group Term Life, Outpatient medical, Travel Insurance)

Assist with yearly Salary and Bonus Rounds and promotions

Performance Appraisal

Coordinate bi-yearly and yearly MYBEST processes

Collate responses and note feedback and recommendations

Assist HODs on staff confirmation, promotions, resignations etc.

Support HODs in the tracking of individual KPIs

Rewards (SEA)

Assist with yearly Salary Rounds and Bonus Rounds together with Manager, Rewards, SEA

Assist with yearly Mercer TRS

Secondary

Employee Welfare

Execute and track progress on monthly, quarterly, bi-yearly and yearly awards

Coordinate quarterly employee newsletter & publications where applicable

Communicate to employees on company events

CSR

Support & coordinate all CSR activities and initiatives

Responsible for uploading all CSR activities & photos/videos into KE

Employee Correspondence and File Maintenance

Assign Employee ID for new employees

Ensure employees' letters, documents are filed in P-file in timely manner

Prepare certificates of employment and reference letters per employee request

Perform Employee Exit ( Clearance, Exit Interviews)

HR Projects

Coordinate and assist in all HR ad hoc projects e.g People Pulse, team building, quarterly All Employee Meetings

Any other duties assigned from time to time

Group Competencies:

Communicate with Others

Planning and Organizing

Manage Relationship and Diversity

Analysis and Problem Solving

Learning and Self-Development

Functional Competencies:

Manage and develop people

Provide a framework for performance

Result orientation

Professional background/ Experience:

Functional: Experience in HR Management & Administration

Industry: Preferably in apparel/ fashion/ FW or FMCG Retail

Exposure: Sports

Education: Degree / Diploma in HRM

IT:

Outlook: Advanced

Word: Advanced

Excel: Advanced

Powerpoint: Advanced

Language Skills:

English: Advanced

Local Language: Fluent
Skills Roles & Responsibilities

Support the HR department with recruitment and other related administrative duties

Perform profile matching of suitable applicants to available job vacancies and schedule for interview sessions

Assist in payroll matters; checking of attendance and leave records

Handle telephone and email inquiries from time to time

Other duties as assigned by Supervisor

Requirements

Pleasant personality with good communication skills

Proactive, takes Initiative and a Team Player

Proficient in Microsoft Word and Excel

Available immediately or on Read more
short notice

Interested candidates, please send in your resumes to adminapp@mlpc.com.sg
Skills