Sign in or register for a JobTech account.
Jobs that require

performance management

skill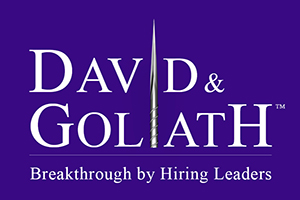 Are you an exceptional Developer with experience in Python and related domain experience in Banking?
If so, this could be the career opportunity for you !!
Python Developer (Investment Risk) - perm in Investment Banking
Opportunity to partner the Investment Risk Management group in developing solutions that enhance the capabilities of the risk managers in their independent assessment, measurement, monitoring and reporting of the Firm's market, credit and operational risk profiles.
Develop in partnership with investment risk managers a set of risk & performance management tools to;

enhance the technical infrastructure to support IRM objectives and priorities e.g. to assist CIOs assess risk-reward trade-offs, facilitating tactical adjustments in strategy risk positioning
support the IRM team on ad hoc risk related queries, initiatives and projects.
improve market risk models and risk assessment frameworks, and reports for regular management reporting

Work in close collaboration with immediate and extended Technology team to:

deliver capabilities using agile principles with CI/CD
provide operational support for production systems
monitor emerging technology trends and explore opportunities in applying them to relevant areas to drive desired business outcomes
In return for this excellent career opportunity, we ask that you have the following:
Possesses Computer Science or Computer Engineering Degree in Top Tier Institute
Relevant experience in an analytical and/or technical development role related to SQL (MSSQL or Oracle) and Python
proficiency in processing & analysis of large datasets aggregating across different sources
Broad interest in financial markets & investments and strong analytical background and ability to apply technology to improve process and solve problems
Disclaimer: Candidates who are shortlisted will go through Technical Coding Tests and Face to Face interviews.
If this speaks to you and you are ready for a new challenge, please send your Resume in MS word format to bennie.yeo@davidgoliath.net
Even if you are not interested, you can still park your CV with us for other Banking IT positions or forward this Advertisement to your counterparts with the relevant Banking IT experiences I am looking for.
We Seek to:
Understand your personal circumstances, needs and ideals
Present your credentials to our clients only with your permission
Strategize and consult with you
Your application will be kept with the strictest of confidence.
EA License Number: 18S9167
Registration ID: R1114115
Skills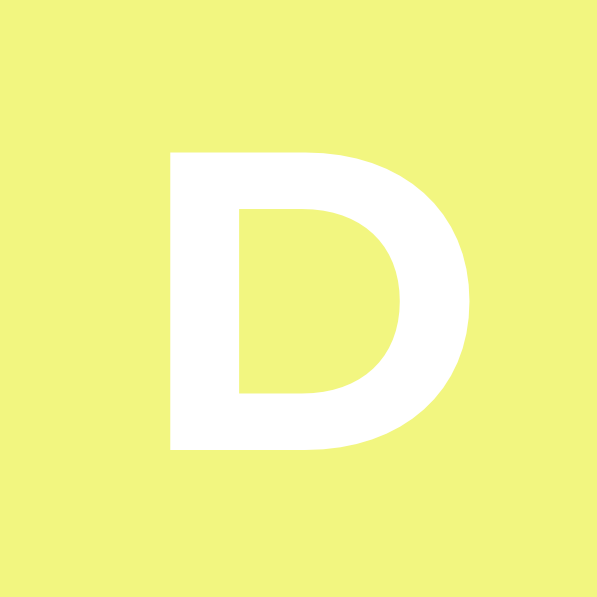 Dorsett Singapore has one of the best locations of all 4-star hotels in Singapore – right above the Outram Park MRT station. Our hotel sits in historical Chinatown, and brings a striking yet sophisticated contrast to the traditional architecture of the surrounding precinct with its modern, full-glass façade. In doing so, it has become something of a refreshing landmark.

The innovation continues inside the hotel, where our 285 high-ceilinged Read more
guestrooms and lofts have been designed with the considerations of the contemporary traveller's comfort in mind.

Job Description

We are hiring Human Resource Executive.

Handle daily human resources functions, operations and administrative matters in the department

Partner and support business units on Human Resources process, initiatives and programs in the areas of policy and regulatory compliance, manpower strategic planning, performance management and talent development

Maintain and update personnel, employment and monthly training records of employees

Co-ordinate training participation and facilitate application of training grant

Track and manage progress of funding claims

Plan and co-ordinate staff engagement activities

Maintain and upkeep staff welfare and benefits

Job Requirements

Candidate must possess at least Diploma in Human Resource Management or Hospitality/Tourism/Hotel Management or equivalent

At least 1Year(s) of relevant working experience in the Hospitality industry preferred

Possess excellent Interpersonal & Communication Skills

Be well-versed in computer knowledge and has an eye for details

Conscientious Individual with Cheerful Personality

Interested parties please apply by clicking "CONFIRM APPLICATION"
Skills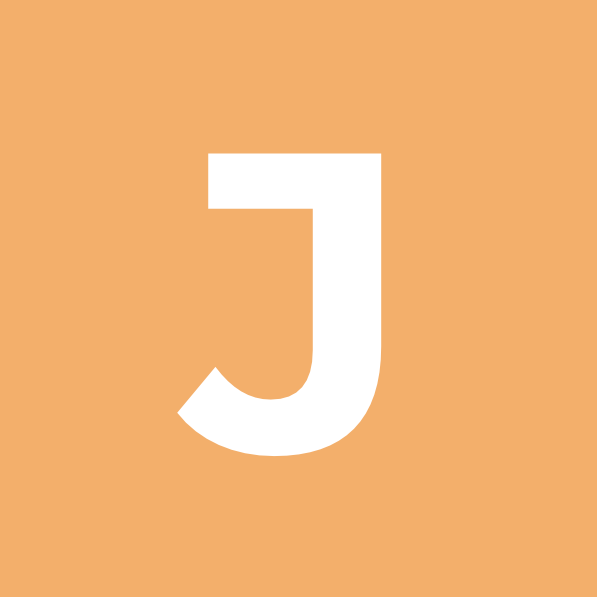 At Jabil,

we empower the brands who empower the world

– it's our reason for being and the guiding force that's driving us to become the

most technologically advanced manufacturing solutions provider on the planet.

Whether we're serving one of the world's biggest and best known brands or the coolest tech startups, our resolve never wavers. We share common desires with these brands: to make the world a better, safer and cleaner Read more
place.

JOB SUMMARY

Responsible to serve as the customer interface for the demand plan and shipment information, develop feasible operational plan and maintain ownership over the execution of the operational plan, achieve the objective of customer satisfaction, minimize Jabil liability and continuously improve the performance of the planning metrics.

ESSENTIAL DUTIES AND RESPONSIBILITIES

· Work with BU and Customer to Develop a collaborative demand plan through properly executing the Demand Management Process

· Create a Master Schedule through resource analysis including material sizing and capacity sizing

· Load Master Schedule into the Jabil ERP system.

· Create and maintain a feasible production plan and closely work with operation team to achieve successful execution of the plan.

· Develop revenue forecast and closely monitor the actual performance and drive for immediate corrective action and recovery plan in case there is potential miss to the revenue target.

· Monitor planning metrics and drive for continuous improvement

· Comply and follow all procedures within the company security policy and the rules of the road

· May perform other duties and responsibilities as assigned

MANAGEMENT & SUPERVISORY RESPONSIBILITIES

· Typically reports to Management . Direct supervisor job title(s) typically include: Planning Supervisor, Planning Manager.

· Job is NOT directly responsible for managing other employees (e.g., hiring/termination and/or pay decisions, performance management).

Please do not change any wording in this section. Only include who the direct supervisor is.

JOB QUALIFICATIONS

KNOWLEDGE REQUIREMENTS

· Thorough knowledge of ERP/MRP

· 1 to 2 years Materials related experiences

· Advanced PC skills including knowledge of Jabil's software packages

· Ability to read and interpret documents such as safety rules, operating and maintenance instructions, and procedure manuals.

· Ability to write routine reports and correspondence.

· Ability to speak effectively before groups of customers or employees of organization, strong communication skills

· Ability to apply common sense understanding to carry out instructions furnished in written, oral, or diagram form.

· Ability to deal with problems involving several concrete variables in standardized situations.

· Ability to calculate figures and amounts such as discounts, interest, commissions, proportions, percentages, area, circumference, and volume.

· Ability to apply concepts of basic algebra and geometry.

· Strong proficiency in determining logistics requirements to enable company's business goals and objectives with ability to devise and implement strategy to achieve targets.

· Proficient Verbal and Written English Skill

Jabil, including its subsidiaries, is an equal opportunity employer and considers qualified applicants for employment without regard to race, color, religion, national origin, sex, sexual orientation, gender identify, age, disability, genetic information, veteran status, or any other characteristic protected by law.
Skills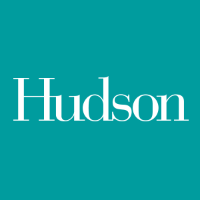 As a

Team Leader

in the

Customer Success

internal group, you will be responsible for hiring, training, coaching, and leading a team of new and established Customer Success Managers in a fast-paced and rapidly changing environment.

In this role, you will work closely with many internal stakeholders to help build and guide a team of Customer Success Managers, improve customer retention and help increase the footprint within the customer base. As part of Read more
the customer success-focused, results-driven organization, you will also be responsible for driving sustainable, long-term customer value.

Job Responsibilities

Serve as a coach and a leader, helping to develop the skills of your team so they are able to achieve their career goals

Actively lead Renewal sales activities (Quote Generating, Pipeline Management, Order Forecasting, Order Processing)

Supporting and directing new and experienced CSMs in strategies to build lasting relationships with customers

Manage day-to-day operations, performance management, and growth of team members

Display an ability to build confidence and trust in your direct reports.

Maintain a high level of team engagement and motivation.

Actively identify areas for innovation and improvement within the CSM Team

Develop and maintain strong cross-departmental relationships.

Help drive customer awareness of product features and company services to maximize the adoption and realized value of their purchased solutions

Coordinate with recruiting and internal teams to recruit, hire, and train new team members.

REQUIREMENTS

Several years of working experience with a

SaaS/Enterprise Software company

as

Customer Success Manager/Account Manager/Renewal Sales

- MUST

At least 3 years of proven Managerial/Team Leadership experience

Proven leadership ability to influence, develop and empower employees to achieve their best

Experience working effectively with all levels of management

Experience handling customer escalations

Previous experience in leading Renewal sales cycles - MUST

Proven technical skills with the ability to understand customer's challenges/needs and advise on best practices

Creative problem solver

Detail-oriented - able to capture proper information correctly and accurately

Exceptional multi-tasking abilities and organization skills

Ability to connect and build long-lasting relationships with customers

Excellent presentation/verbal and written communication skills

Proficiency with Salesforce.com CRM is an advantage

Only shortlisted candidates will be notified.

To submit your application, please apply online using the appropriate link below or email your CV in Microsoft Word format to Daniela.Oprisan@Hudson.com

Your interest will be treated in the strictest of confidence. Privacy Statement Data collected will be used for recruitment purposes only. Personal data provided will be used strictly in accordance with the relevant data protection law and Hudson's personal information and privacy policy.

Registration Number: 199501238M

Hudson Global Resources (Singapore) Pte Ltd

EA License Number: 18S9265

EA Personnel Registration ID: R1325504 - Oprisan Mihaela Daniela
Skills Requisition ID:

229870

Work Area:

Sales

Expected Travel:

0 - 60%

Career Status:

Management

Employment Type:

Regular Full Time

COMPANY DESCRIPTION

SAP started in 1972 as a team of five colleagues with a desire to do something new. Together, they changed enterprise software and reinvented how business was done. Today, as a market leader in enterprise application software, we remain true to our roots. That's why we engineer solutions to fuel innovation, foster equality and spread opportunity for our Read more
employees and customers across borders and cultures.

SAP values the entrepreneurial spirit, fostering creativity and building lasting relationships with our employees. We know that a diverse and inclusive workforce keeps us competitive and provides opportunities for all. We believe that together we can transform industries, grow economics, lift up societies and sustain our environment. Because it's the best-run businesses that make the world run better and improve people's lives.

The SAP ARIBA and SAP FIELDGLASS Culture Values

SAP Ariba and SAP Fieldglass strongly values being recognized as a customer-centric driven organization. Our #BeREAL Program ensures that all SAP Ariba and SAP Fieldglass employees factor optimizing the customer experience into every business decision they make.

What exactly does #BeREAL stand for? The R equals responsiveness to customers (including SAP Ariba colleagues), the E relates to empathy with understanding the culture of our customers and their business objectives, the A signifies being aligned with your SAP Ariba colleagues to deliver the best customer experience, and the L acknowledges that we lead our customers to realize value through our expertise.

To become a part of the SAP Ariba and SAP Fieldglass team, we ask all applicants to share experiences that embody the #BeREAL Commitment.

Job Overview

Cloud and Business Network business models necessitate a different service and support model focused on adoption and business outcomes. The Value Advisory Senior Director role will serve as a strategic advisor to customers, evangelizing and applying Ariba's value management framework during the sales process to ensure customer success.

The Senior Director is responsible for leading the Value Advisory teams in SEA, Korea and Japan which provides value-based selling support and customer advisement throughout the sales cycle. This includes advising and partnering with Sales and other pre-sales functions on demand generation and deal execution. People and practice development are also critical components of this role.

Qualified candidates will need to demonstrate deep Procurement and Supply Chain practitioner expertise while fostering relationships with senior executive stakeholders. This includes painting a vision of the desired best-in-class end state for our customers along with the supporting organizational, process and technology recommendations. As a trusted advisor, it also includes helping prospects foresee and navigate around operational hurdles that may impede value realization.

This position can be based in Singapore or Tokyo.

Duties and Responsibilities

Direct the Value Advisory team's efforts while collaborating with Sales to identify and develop opportunities for business process transformation in the areas of strategic sourcing, purchasing transaction automation, A/P automation, working capital improvement, performance analytics and compliance tracking

Profile customers' current maturity across various procurement and finance functions to identify the opportunity and cost to get to best-in-class

Develop associated business case for business process transformation

Drive executive meetings to obtain buy-in to the program through insightful solution options and a clear articulation of Ariba's domain expertise

Promote thought leadership and service innovation through conceptualization, implementation and execution

Identify opportunities to refine existing or develop new intellectual property and methodology, frameworks and tools (e.g., questionnaires, presentations, implementation methodology, performance management) based on past experience, research, and analysis

Be viewed as a thought leader in industry circles by speaking at various industry forums, publishing articles and delivering innovative solutions

Develop intellectual capital that can be leveraged into marketing and sales materials that will position the firm as a thought leader and generate project revenue

Support innovation around our service delivery model and provide guidance to the service and support organizations on how to execute improvements

Actively contributes to knowledge capital; responsible for coordinating efforts across specific content areas

Help enable other Ariba, Fieldglass and SAP teams on our value proposition for the Procurement, Supply Chain and Finance stakeholders

Preferred Competencies

Experience in leading and managing high powered teams

Strong executive presence, displaying a deep understanding of best practice business processes related to Procurement, Supply Chain and Finance

Ability to influence key decision makers using understanding of client's organizational processes and best-in-class maturity

Displays proactive communication (i.e., face-to-face meetings and phone calls are more frequent than emails)

Speaks to and manages opportunities across all elements of a successful Value Advisory program (e.g., processes, systems, spend, structure, measures and incentives, people and culture)

Targets, cultivates, and manages high-level client relationships (e.g. C-level or VP) to build influence and can intervene when a manager needs a senior presence

Recognizes the service needs associated with a client-focused business model

Applies a broad knowledge of A/P and Finance applications/solutions

Familiar with the full spectrum of Ariba's and Fieldglass services, as well as associated differentiators between Ariba's and the competition's offerings

Tailors selling approach for diverse customer groups

Preferred Qualifications

The ideal candidate will have experience in one or more of the following functional areas: Procurement, Supply Chain, Accounts Payable and Working Capital Management

10+ years Procurement and Finance experience (Procurement, Supply Chain, Accounts Payable, Working Capital Management)

Strategy consulting experience at senior manager or principal level

Experience in technology enabled business transformation projects

MBA or similar advanced degree

Demonstrated experience in successful software sales environment

Excellent written and verbal communication skills

Strong presentation and organizational skills

Team leadership and mentoring

Strong leadership and people development skills

Strong business and financial acumen

Ability to work in a team environment and share best practices regularly

Adaptable management style to conform to the varied corporate cultures and organizational structures of our customers

Strong problem solving ability

Industry experience a plus

#SEAHotJob

WHAT YOU GET FROM US

Success is what you make it. At SAP, we help you make it your own. A career at SAP can open many doors for you. If you're searching for a company that's dedicated to your ideas and individual growth, recognizes you for your unique contributions, fills you with a strong sense of purpose, and provides a fun, flexible and inclusive work environment – apply now

.

SAP'S DIVERSITY COMMITMENT

To harness the power of innovation, SAP invests in the development of its diverse employees. We aspire to leverage the qualities and appreciate the unique competencies that each person brings to the company.

SAP is committed to the principles of Equal Employment Opportunity and to providing reasonable accommodations to applicants with physical and/or mental disabilities. If you are in need of accommodation or special assistance to navigate our website or to complete your application, please send an e-mail with your request to Recruiting Operations Team (Americas: Careers.NorthAmerica@sap.com or Careers.LatinAmerica@sap.com, APJ: Careers.APJ@sap.com, EMEA: Careers@sap.com).

Successful candidates might be required to undergo a background verification with an external vendor.

Additional Locations

:
Skills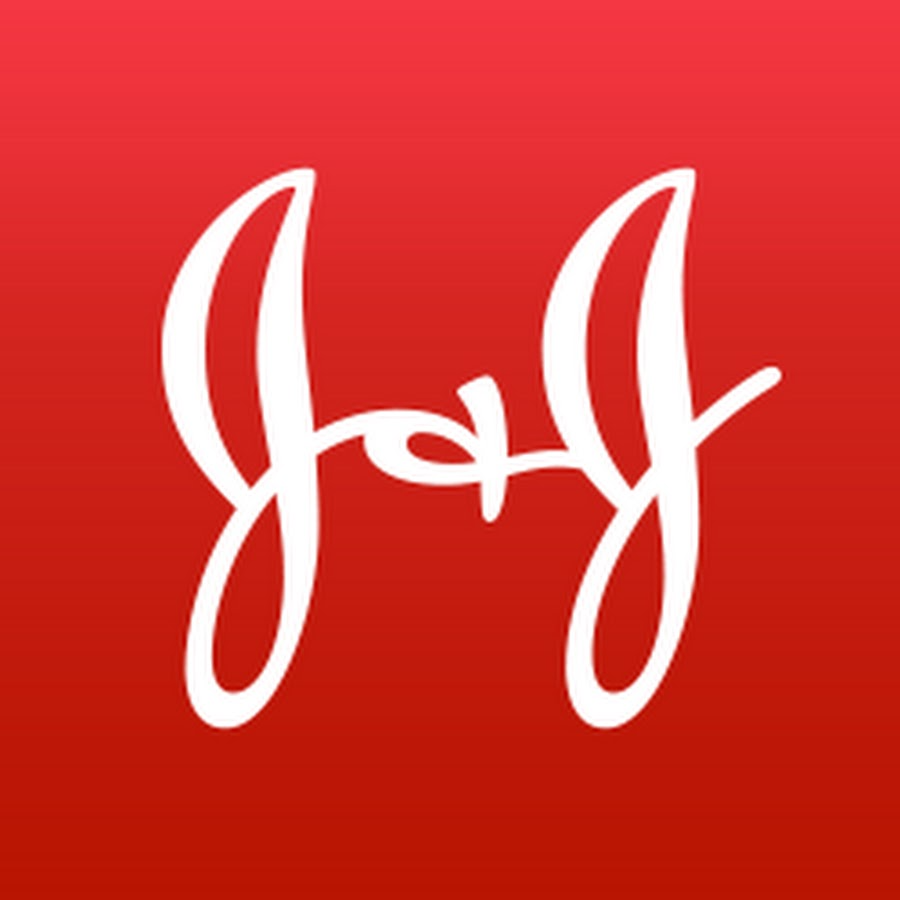 The DELIVER organization strives to deliver an exceptional customer experience through leading critical customer facing-functions such as distribution, customer service, logistics and transportation across Johnson & Johnson Family of Companies. DELIVER supports all three sectors of Johnson & Johnson: Medical Device, Pharmaceutical, and Consumer Products and DELIVER Asia Pacific manages a complex network of Distribution centers (DCs) and Customer Services centers across Asia Pacific supporting multiple distribution channels Read more
to J&J broad range of customers.

The newly created Portfolio and Integration Lead role focus on creating value by governing DELIVER portfolio of priorities, drive performance management processes and provide primary integration support to strategic link between the DELIVER organization and the segment Supply Chain senior leadership and commercial organization

PURPOSE OF POSITION

Lead Project Portfolio Management governance and process

Provide EtE integration support to Segment DELIVER Leads

Drive DELIVER Asia Pacific performance management processes

Key Interfaces

RDO: Strong partnership with all regional and cluster PM and Performance Analytics teams, as well as operations (warehouse, distribution and customer service)

GDEx, RDEx: Partner with GDEx and RDEx functions to set standards and driver performance management

Segment Supply Chain functions: Partner with segment end to end supply chain functions to ensure key initiatives are assessed and reviewed with Segment DELIVER Leads and DELIVER Leadership team

Key Responsibilities

Manage DELIVER Asia Pacific performance management processes, partnering with relevant global, regional and local stakeholders in establishing and standardizing KPIs and reporting cadence. Manage compilation and publication of DELIVER metrics/dashboards/reports and support appropriate performance measurement reviews

Manage DELIVER Asia Pacific portfolio reporting and analytics provide clear visibility on status and progress tracking, sufficiency to meet goals and affordability (budget, resource) to execute the portfolio.

Lead and facilitate monthly regional portfolio governance meeting to review regional portfolio and projects that are submitted for stage gate approval.

Lead effective assessments and executions of the Segment initiatives within Deliver space and drive issue resolutions and decisions.

Conduct required analysis to determine end-to-end tradeoffs (e.g. cost, OTIF-D, inventory) and to define deliver implications of changes / imperatives

Support orchestration of Deliver operational performance, CIP management, failure mode analysis, analytics, and continuous improvement.

Lead and participate in end-to-end Supply Chain Programs to optimize Cost, Inventory and Service parameters.

Lead and develop an organization across Portfolio and Integration functions, by empowering high performing team to engage in E2E collaboration and solutions with key stakeholders

Objectives

Set By: Director, PM & Performance Analytics, with input and alignment from Segment Deliver Leads

Focuses on: Managing for performance and unlocking value through network, product flows, cost to serve, outcome metrics

Qualifications

Minimum of 10 years of experience in Supply Chain, Strategic Operations and Project Management. Bachelors degree preferably in Computer Science, Engineering, Logistics, Operations Management, Operations Research/Management Science, or a related field; an advanced degree is preferred. Commercial and strategic awareness with Solid project management experience; FPX methodology experience is preferred.

Analytical and process oriented, with strong decision making / problem-solving skills; the ability to develop innovative methodologies and solutions to difficult logistics problems and projects is required.

Strategic / big picture-oriented thinking and good communication skills with ability to partner with and influence across all levels of the organization and cross-functionally.

Knowledge and experience of supply chain, operations, and finance interfaces with key supply chain pillars.

Capable of achieving results in a highly-matrixed and global environment.

Ability to work regionally and globally, across businesses, sectors, and functions

Primary Location

Singapore-Singapore-Singapore-

Organization

Johnson & Johnson Pte. Ltd. (8435)

Job Function

Customer Service

Requisition ID

1905777808W
Skills

Job Description

IQVIA™ is the leading human data science company focused on helping healthcare clients find unparalleled insights and better solutions for patients. Formed through the merger of IMS Health and Quintiles, IQVIA offers a broad range of solutions that harness the power of healthcare data, domain expertise, transformative technology, and advanced analytics to drive healthcare forward.

Delivers high quality, on-time deliverables to client projects in the life sciences field. Read more
May have broad knowledge of several industries and/or broad experience within a specialty area (i.e., life sciences, management, data, technology, analytics, performance management, etc.). Redesign business processes and new business processes. Performs quantitative or qualitative analysis to identify client issues.

Reviews and analyzes client requirements and develops insightful, value add proposals; communicates with clients; develops and may present complete client-specific solutions and recommendations. Creates client reports. Connects business problems to proper solutions and offerings. Primarily project focused and solution driven. Develops and/or elevates new business opportunities through the identification of follow-on work and new leads. Provides follow-up with client after project deliverables are complete to ensure client satisfaction.

May possess elements of strategic consulting however not primary focus. Implements intiatives into business operations. Coaches/mentors teams; business development and contributes to driving thought leadership.

MINIMUM REQUIRED EDUCATION AND EXPERIENCE

Masters Degree preferred

Experience

3 to 5 years of post-undergraduate work experience.

Knowledge

Depending on the consulting practice being supported, may begin to specialize in skills and experience for an industry or function .

Join Us

Making a positive impact on human health takes insight, curiosity, and intellectual courage. It takes brave minds, pushing the boundaries to transform healthcare. Regardless of your role, you will have the opportunity to play an important part in helping our clients drive healthcare forward and ultimately improve outcomes for patients.

Forge a career with greater purpose, make an impact, and never stop learning.

Job ID:

R1089153
Skills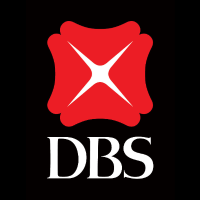 !*!Business Function Group Finance aims to deliver world-class standards in reporting, financial planning and finance processes. We provide insights and analyses that help the bank make sound business decisions – whether in the areas of product development or customer profitability. We also provide capital management, business planning, forecasting, and tax and accounting advisory services.The bank is also a certified Accredited Training Organisation (ATO) for the Singapore Qualification Programme by Read more
the Singapore Accountancy Commission and an Association of Chartered Certified Accountants (ACCA) Approved Employer. Responsibilities Ensure timely reporting & analysis of Group daily balance sheet / P&L financials to senior managementLead preparation of monthly analysis of Group balance sheet financials. This includes reviewing balance sheet and non-financial data / trends to provide in-depth analysis and insights into Group performanceDrive development of data analytics and visualisation for Group performance management. This includes the following\:Design and construct analytical dashboards, utilising BI/analytic toolsDefine user specifications and data attributes requiredDrive user acceptance testing and live verificationPresentation of project updates and deliverables to managementClose collaboration with stakeholder teams to drive issue resolution and delivery of projectDrive development of Group daily P&L by business and MIS segments, for performance managementPartner stakeholder teams to ensure timely and accurate provision of business information for presentations to senior managementParticipate in cross functional projects & team initiatives to improve, streamline and automate Finance processes/systems Facilitate ad-hoc requests for financial data, etc. Requirements Degree in Accountancy or Finance, with strong academic track record. Relevant professional qualification (e.g. CA, CFA) is a plus5 to 8 years' experience in FP&A in banks / financial institutions; or banking audit in Big 4Hands-on experience with BI and data analytic / visualisation tools including OBIEE, Qlikview & Tableau is advantageousExperience in project / change management is an added advantageConversant in MS Excel & Powerpoint applicationsComfortable with managing and analysing voluminous dataAbility to think creatively; enthusiastic and tenacious about finding solutions to challenging problemsEnjoys working in a dynamic and fast-paced environmentAbility to work independently and foster effective teamwork Excellent written and communication skills Apply Now We offer a competitive salary and benefits package and the professional advantages of a dynamic environment that supports your development and recognises your achievements.
Skills Summary:

You will be part of a team of HR in steering HR direction and support to business excellence. As a team, you will work with operation departments in recruitment, staff engagement, performance management etc.

Responsibilities:

Handle full cycle of HR functions duties

Responsible for all aspects of recruitment process, including screening of resume, interview arrangement, selection and placement

Participate in Job fairs and any other recruitment initiatives

Assist in implementation of policies, procedures Read more
and best practices in HR Functions

Provide advisory service to employees on HR related matters

Responsible for the preparation of letters, including but not limited to letters of appointment, confirmation, promotion, etc.

Administer and update staff's database on a timely and accurate basis

Support with payroll calculation or compensation calculation

Undertake any other ad-hoc duties by superiors from time to time

Requirements:

Candidate must possess at least Diploma/ Advanced/ Higher/ Graduate Diploma, Bachelor Degree/ Post Graduate Diploma in Human Resource Management or equivalent.

At least 2 years of experience as HR Generalist, with good experience in payroll processing

Preferably Junior Executive specialized in Human Resources or equivalent,

Good understanding of the HR practices including Employment Act

Good organisational skills with ability to carry out analytical and coordination work

Good working attitude & self-driven

Able to work in a fast – paced environment

Good communication skills (written & verbal) and able to interact with people at all levels

Proficient with Microsoft Office applications

Able to start work within short notice will be an advantage

Please send your cv to hr@royal-tg.com
Skills

Roles & Responsibilities

The Human Resource Executive (Performance and Rewards) supports execution of performance management programmes, and compensation and benefits plans. He/She compares the organisation's compensation and benefits programmes with other organisations. He/She oversees the preparation of the payroll reports and works with benefits partners for claim disbursements.

He/She ensures the accuracy of performance and compensation records in the systems, as well as ensuring regulations are followed. He/She performs data Read more
analytics and shares insights reports with senior members of the team.

He/She works well in a team environment, and is able to communicate well with various stakeholders. He/She possesses an analytical mind and displays keen insight into data, using them to address issues and find solutions to work challenges.

Requirements

~ Analyse employee demographics and associated risk exposure

~ Analyse employee feedback on benefits schemes

~ Analyse historical and current HR data to recognise trends and patterns in performance and rewards

~ Analyse utilisation rate of employee benefits and programmes

~ Benchmark organisation's compensation and benefits programmes against industry practices in relation to sector wage information of the Skills Framework

~ Check that regulatory and ethical guidelines are followed when handling employee data

~ Conduct diagnostic analytics on HR data to identify causes of behaviours and performance

~ Conduct job analysis and evaluations to propose employees' job size

~ Develop employee communications to inform employees about performance reviews and timelines

~ Develop frequently asked questions and responses on benefits

~ Develop frequently asked questions and responses on compensation matters

~ Develop standard reporting templates for performance and rewards management

~ Document action plans and assessment results for poor performers

~ Formulate communications to share organisation's compensation and benefits policies with employees

~ Gather feedback from employees to evaluate effectiveness of performance management programmes

~ Identify data required for analysis of business and/or human resource issues

~ Implement data checks and cleansing techniques to address data availability and quality challenges

~ Implement employee compensation reimbursement plans

~ Liaise with organisation's vendors and partners on benefits and claims processing

~ Organise performance, rewards and other employee data in HR system

~ Prepare contract terms with external vendors for benefits offered

~ Prepare technical and business reports with the analytical findings

~ Review annual salaries report and income tax declaration forms

~ Review benefits claims against entitlements to ensure accurate disbursements

~ Review employer contributions reports

~ Review generated payroll reports

~ Suggest peer companies and competitors of the organization

~ Verify that submitted claims are covered under organisation's benefit schemes
Skills