Sign in or register for a JobTech account.
Jobs that require

performance management

skill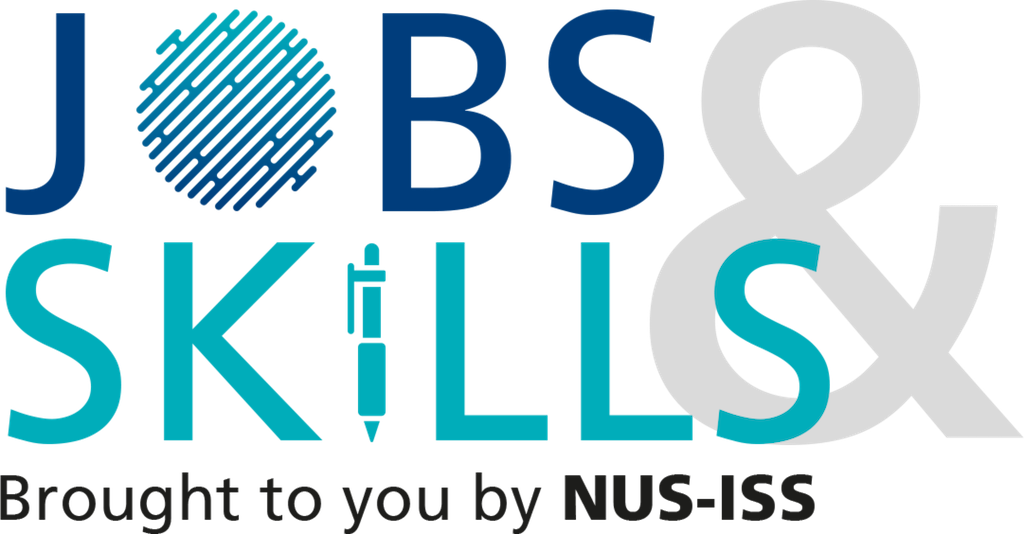 We have a great opportunity for a talented and self-motivated Assistant/Project to join our Financial Services Industy at NCS. At NCS, we seek to nurture talents in creating and developing innovative solutions. If you are passionate about new technologies and new ideas, NCS could be a place for you!
Assistant/Project Manager is responsible for the managing and implementing of medium scale IT projects with quality, within scope and to ensure deliverables are on time and conform to processes and standards meeting customer's requirements
Roles & Responsibilities
Project Delivery
• Analyse and document requirements by liaising with a range of people including users and managers, drawing together information needs across a distributed organisation
• Establish and prepare project plans, risk management plans, project milestones and deliverables in consultation with business users and architect/designer
• Manage the implementation of the project on a daily basis with regard to schedules, budget, manpower and quality
• Manage the scope definition and change control mechanism
• Escalate and discuss project overrun issues, scope creep, integration issues, resource requirements with Project Director (PD)/Service Delivery Director (SDD)
• Manage integration of various components of the project including hardware, software installation, testing, business process review, redesign, application development, migration and data conversion etc.
• Manage project activities to ensure timely delivery, including identification of critical path, monitoring and driving completion of interdependent activities and adjustment to project schedules to achieve overall completion deadline
• Manage resources including hardware, software, human resource facilities and logistics required for project so as to ensure completion within budget.
• Review project documentation to ensure that it meets customers requirement and conforms to quality management process, standards and procedures to minimise rework and system failures
• Define project resources, performance reviews and post implementation evaluations
Customer/ Vendor Management
• Negotiate with vendors and across teams to ensure adequate resources are available during various phases of the project
• Build relationships with users, technical staff and management to determine and resolve issues associated with systems implementation
• Manage contracts and subcontractors
• Negotiate with customers on change request effort, schedules and prioritize changes based on business needs
• Clear and open communication with customers on project issues or clarifications
Business Development
• Proactively identify opportunities for further expansion or improvement of services delivered to the customer and liaise with the Account Manager(s) for development of that opportunity
• Be involved in pre-sale activities
Team Management
• Liaise with team members to ensure that all tasks and deliverables are proceeding according to schedule
• Plan, track and monitor the tasks assigned to the team leader/ members
• Delegate tasks effectively by providing clear and specific instructions and goals
• Provide leadership to the project team to ensure that proposals/enhancements are fully analysed and evaluated for their benefits and costs
• Provide the project team with accurate information about business needs and priorities as well as details about existing business systems
• Participate in leadership activities and providing performance feedback and developmental coaching
• Monitor and improve team performance, providing leadership, coaching, and performance management

The ideal profile should have / be
• Typically 8 years IT project management experience
• Experience in the development, implementation and support of information technology projects in a range of organizations
• Degree in Information Systems or equivalent
• Self-motivated with a positive "can-do" attitude, creative with excellent presentation, communication, negotiation and interpersonal skills including strong persuasive techniques.
• Able to lead, develop and maintain respectful and trusting relationship
• Proficient in written and spoken English
• Able to travel as required

Skills Senior Project Manager
>
The Senior Project Manager is responsible for the managing and implementing of large scale IT projects with quality, within scope and to ensure deliverables are on time and conform to processes and standards meeting customer's requirements.

Responsibilities
>
Project Delivery
>
Analyse and document requirements by liaising with a range of people including users and managers, drawing together information needs across a distributed organisation
Establish and prepare project plans, risk management plans, Read more
project milestones and deliverables in consultation with business users and architect/designer
Manage the implementation of the project on a daily basis with regard to schedules, budget, manpower and quality
Manage the scope definition and change control mechanism
Escalate and discuss project overrun issues, scope creep, integration issues, resource requirements with Project Director (PD)/Service Delivery Director (SDD)
Manage integration of various components of the project including hardware, software installation, testing, business process review, redesign, application development, migration and data conversion etc.
Manage project activities to ensure timely delivery, including identification of critical path, monitoring and driving completion of interdependent activities and adjustment to project schedules to achieve overall completion deadline
Manage resources including hardware, software, human resource facilities and logistics required for project so as to ensure completion within budget.
Review project documentation to ensure that it meets customers requirement and conforms to quality management process, standards and procedures to minimise rework and system failures
Define project resources, performance reviews and post implementation evaluations


Customer/ Vendor Management
>
Negotiate with vendors and across teams to ensure adequate resources are available during various phases of the project
Build relationships with users, technical staff and management to determine and resolve issues associated with systems implementation
Manage contracts and subcontractors
Negotiate with customers on change request effort, schedules and prioritize changes based on business needs
Clear and open communication with customers on project issues or clarifications


Business Development
>
Proactively identify opportunities for further expansion or improvement of services delivered to the customer and liaise with the Account Manager(s) for development of that opportunity
Be involved in pre-sale activities


Team Management
>
Liaise with team members to ensure that all tasks and deliverables are proceeding according to schedule
Plan, track and monitor the tasks assigned to the team leader/ members


Job Role
>

Delegate tasks effectively by providing clear and specific instructions and goals
Provide leadership to the project team to ensure that proposals/enhancements are fully analysed and evaluated for their benefits and costs
Provide the project team with accurate information about business needs and priorities as well as details about existing business systems
Participate in leadership activities and providing performance feedback and developmental coaching
Monitor and improve team performance, providing leadership, coaching, and performance management


Requirement
>
Typically 9 years IT project management experience
Experience in the development, implementation and support of information technology projects in a range of organizations
Degree in Information Systems or equivalent
Self-motivated with a positive "can-do" attitude, creative with excellent presentation, communication, negotiation and interpersonal skills including strong persuasive techniques.
Able to lead, develop and maintain respectfu
>
Please send your updated resume / refer your friends to [Click Here to Email Your Resume] , [Click Here to Email Your Resume] to initiate the process
> l and trusting relationship
Skills This role include administration, similar to shared services and a small portion of HRBP.
Full spectrum HR role, except L&D and benefits admin.
Perform duties in HR business partnering, performance management, manpower budget, engagement survey, staff promotion, manpower reports and statistics, recruitment and employee records administration.
Support in the HR administration for the team.


Requirements:

Degree qualification with at least 2 years of Human Resource generalist/Administrative/Payroll experience
Numerically inclined, analytical with strong multi-tasking and Read more
follow-up skills, and is able to work in a fast-paced environment
Proficient in Microsoft Office applications, mainly Excel (Eg: vlookup and pivot table) and Word
Good knowledge of local employment legislations
Team player and is able to work independently with minimal supervision
Good interpersonal skills to engage with all levels of the organization
Knowledge in SAP HR will be advantageous.


All Interested candidates are invited to email your resume in MS Word format to: [Click Here to Email Your Resume]

Denyse Nicole Tan Shuqin
>C.E.I Registration No.: R1333503
>EA License No. 99C4599
Skills

Calling All Talented Individuals!

The Privé Group wants YOU.

As one of the leading lifestyle's operators in Singapore, the Privé Group is looking for dynamic talents for our existing and upcoming projects.

We've got an eye out for those who actively endorse our vision and who will become champions for delivering the ultimate guest experience. A rich career path awaits those who are willing to devote their time and energy towards creating Read more
a rewarding environment for all.

If you are passionate about the food and beverage industry and are serious about advancing your career (while having a bit of fun), we would love to hear from you.


Responsibilities:

HR admin work
Coordination between departments and outlets
Support payroll function in an efficient, timely and accurate manner
Document HR actions by completing forms, reports, logs and records
Performance management and improvement on tracking systems
Assisting with Employee Relations
Company Employee Communication
Compensation and benefits administration and recordkeeping
Employee safety, welfare, wellness and health reporting
Employee services
Maintaining employee files and HR filing system
Assisting with day-to-day efficient operation of HR office
Ensure that deadlines are strictly met
Any ad-hoc duties assigned

Requirements:

Minimum Diploma or equivalent
Committed and responsible team player, yet able to work independently
Pro-active and able to multi-task
Proficient in spoken and written English
Able to work under pressure
Meticulous and resourceful
Proficient in Microsoft Office and Outlook
Experience in F&B industry and Payroll will be added advantage


Remuneration:

Competitive basic salary
Indivudual sales performance incentives
Training and career progression
Medical benefits
Health insurance
Meal allowance
Staff discounts
Annual leave
Birthday leave
Long service award

__________________________________________________

*Singaporeans only

Interested applicants are invited to apply with your detailed resume stating current and expected salary to:

Human Resource Department
>Privé Group Pte Ltd

20 Anson Road
>#05-01 Singapore 079912

or apply online via APPLY NOW.

We regret to inform only shortlisted candidates will be notified
Skills Company Description

Astreya is the leading IT solutions provider to deliver technology-enabled services and fuel digital transformation to some of the most exciting companies on the planet.

We are at the cusp of a new way of working with our delivery model that helps our clients be positively productive by matching exceptional people to on-site teams delivering world-class IT service.

With engineers in over 30 countries and 70 cities around the Read more
world, we are a global company working with the world's most recognizable and innovative organizations.

Job Description

In this role you will perform the installation, modification, testing and servicing on all internal/in-house data communications network equipment. Assists in the recommendation for improvements and the development of technical standards. Supports/troubleshoots network issues and coordinates with vendors for installation of such items as routers and switches. Works on project implementation. Provides training and assists with proposal writing. Conducts project planning, cost analysis and vendor comparisons.As a member of this team, you will have a unique opportunity to be involved in all aspects of networking.

Your role and responsibilities:

Conducts activities inside IT and telecommunications rooms or cabinets such as installation of IT and network hardware, making or running patch cables, and verifying or testing cable paths.

Participates in on-call and occasional after-hours work responsibilities.

Supports delivery of data center services including colocation, telecommunications services, and deployment of additional services to customers and internal business systems.

Provides timely execution of data center services such as remote hands, installations, and service requests.

Acts as a technical and operational contact for data center customers, vendors, and carriers as it relates to colocation, connectivity, and network products and services.

Participates in managing documentation for all data center structured cabling and IT hardware, ensuring it is properly cataloged and updated and that business processes and procedures are adhered to internally and with third party vendors and contractors.

Carries out remote hands task under direction of IT leadership / management as necessary to support internal networks, IT infrastructure, computers, electronics, and telephone systems.

Supports offsite points-of-presence at remote locations and aids in operations, administration and maintenance of infrastructure, network equipment, and tasks related to the delivery and support of network services.

Qualifications

Skills Required:

Presents and conducts self in a professional manner.

Strong communicator able to effectively communicate technical information, both verbal and written, to a wide range of end-users, including non-technical audience.

Knowledge of the OSI Model and network technology fundamentals: TCP/IP, IPv4/IPv6, VLAN, CIDR, Netmask, VPN, Firewalls.

Network protocol knowledge: BGP, OSPF, TACACS, SSH, DNS, ARP, DHCP, TFTP, MPLS, FTP.

Experience with different interface and cable types like: Ethernet, Fiber, CWDM / DWDM, T1/E1.

Hands on experience in networking, routing and switching.

Hands on experience cabling, installing and testing network equipment.

Skills Preferred:

Bachelors in Networking, IT or Computer Science or equivalent.

Network or Data Center Certification

Experience Level: 3+ Years work experience, Certification

Additional Information

What can Astreya offer you?

Working with some of the biggest firms in the world as part of the Astreya delivery network

Employment in the fast growing IT space providing you with brilliant career options for years to come

Introduction to the new ways of working and awesome technologies

Career paths to help you establish where you want to go

A company-wide mentoring program to advise you along the way

Online training courses through CBT-nuggets to upskill you

Performance management system to provide you with meaningful, actionable feedback

Dedicated management to provide you with a point of leadership and care

Internal promotion focus. We love to build people from within.

Numerous on-the-job perks

Peer Recognition

Market competitive rates and benefits
Skills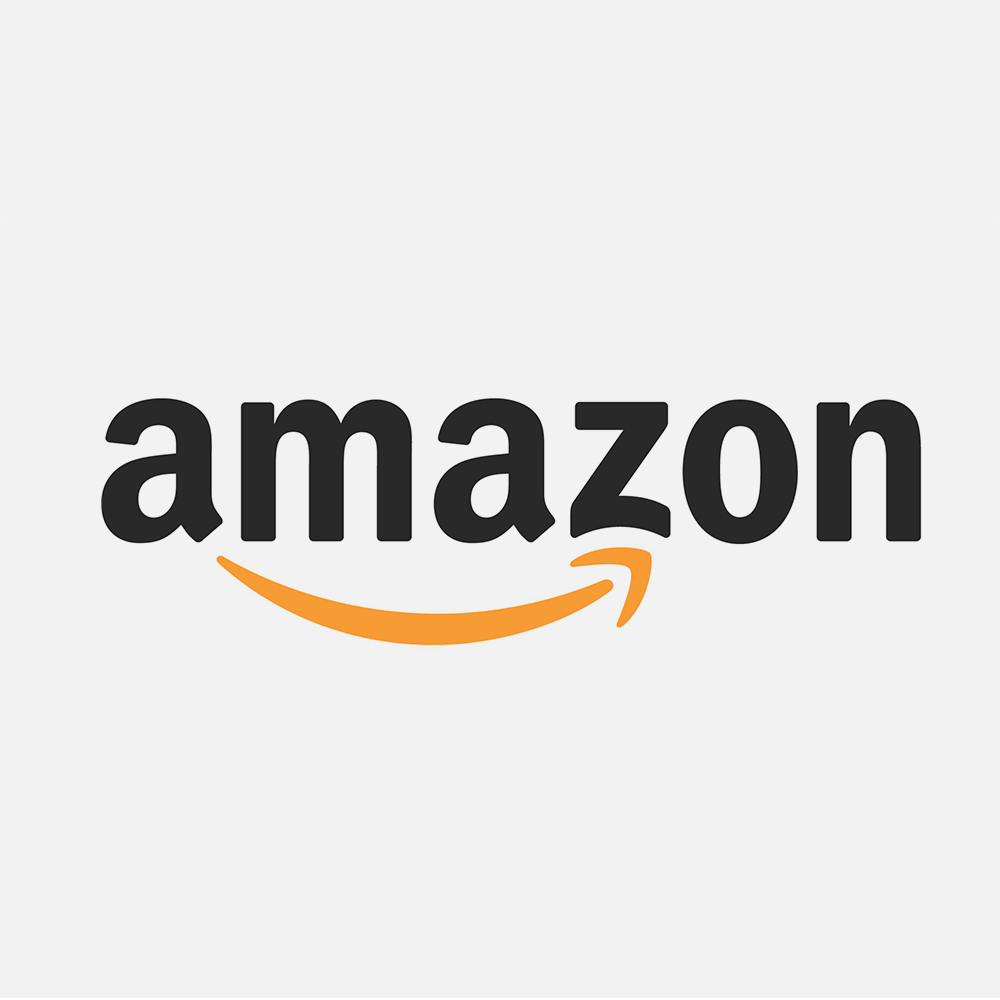 About Amazon Web Services (AWS): AWS is a dynamic, growing business unit within Amazon.com. Since early 2006, Amazon Web Services has provided companies of all sizes with an infrastructure platform in the cloud.

As Principal PM for AWS HR, youll be responsible for owning and managing the HR scope in AWS-specific Expansion, system integration, or process improvement programs and projects. This role has direct partnership with AWS HR Line Read more
Organizations but also partners extremely closely with the AWS business and Amazons central HR. Specific initiatives this year will including building and executing AWSs existing country expansion roadmap (with emphasis on programmatic datacenter launch and post-launch handover); developing cultural assimilation strategies; and developing an operational support model to reduce expansion burden on line Human Resources. There will also be additional HR Projects, with specific focus on building compliance and scalability of growth into HR systems and technology.

Key competencies and success factors of the role include:

· Makes optimal tradeoffs between schedule, resources, and scope, and applies advanced knowledge to address major risks, challenges, and obstacles.

·

· Anticipates, identifies and drives resolution of challenges and interdependencies to prevent downstream problems.

·

· Relies heavily on influence not authority to drive teams and resources toward project goals.

·

· Frequency, size and manner of escalation demonstrate good judgment and appropriate prioritization.

·

· Plays a significant role with business leaders to determine potential risks to a schedule and make difficult tradeoffs decisions.

·

· Use advanced professional concepts, resolves complex issues in creative and effective ways.

·

· Operates with autonomy and discretion.

·

· Has creativity and good judgment.

Basic Qualifications

· 5+ years of Program/Project Management Experience; Exceptional project and program management skills; can teach and coach these skills in others but also acts as a productive hands-on PM

· 5+ years of experience in APAC markets

· System thinking and strong analytical skills; can not only work with data but can identity root causes, recognize patterns, and solve complex problems

· Fluency in English, both verbally and written communication, including report writing skills

· Excellent written and verbal communication skills, Excellent global partner; works exceptionally well across different global regions, including APAC, EMEA, and the Americas

· Savvy with technology and technologists; early-adopter of technology, curious and knowledgeable about cloud computing, and puts technology to work for them to more efficiently manage programs and projects

· Must be able to travel 25%, as necessary

Preferred Qualifications

· 10+ years of Program/Project Management Experience

· Project management certifications (PMP, Prince 2, other)

· Masters degree (MBA or HR)

· Strong across-the-board functional HR knowledge including compensation/total rewards, talent management, performance management, compliance, and organization design and development
Skills Responsibilities

Be the first point of contact for all HR-related quires
Administer HR- related documentation, such as offer letters, contracts of employment. Assist with the recruitment process by identifying candidates, performing reference checks and issuing employment contracts
Apply work permit for foreign workers
Perform orientations and update records of new staffs
Prepare payroll monthly
Assist with performance management procedures
Ensure the relevant HR database is up to date, accurate and complies with relevant legislation
Maintain daily HR Read more
operation
Undertake any ad-hoc duties when required


Qualification / Requirements:

At least 2 year(s) of working experience in Human recourse
Diploma in Human Resource Management or relevant qualification
Pro-active, Strong sense of responsibility, detail-minded, well-organized and independent. Possessed strong communication and human resource management skills
Proficiency in using MS Office Applications, mainly Excel and Words
Knowledgeable and familiar with Employment Act and all statutory requirement.
Must be computer literate
Bilingual in English and Mandarin to liaise with clients
Skills Roles & ResponsibilitiesObjective: This role will focus on: 1. Developing, servicing, and growing relationships with channel partners for retail business; 2. Developing and executing sales strategies, identifying, appointing and negotiating retail partners and a continuous training and development of the retail partner's channel sales team; 3. Preparing Regional retail strategy for business initiation and growth in retail business; 4. Implementing Retail Channel strategy across the region; 5. Position Read more
company as the preferred brand in the retail segment of the market through the 5Ps – Portfolio / People / Place / Promotion / Packaging. Requirements: Strategy preparation: • Undertake study of the Europe business model • Transpose the above into a strategic blueprint for business growth via retail channel partners in Asia • Identify key markets / products for growth of retail channel led business and support country in preparing and implementing go-to market strategy in all respects including determination of portfolio, pricing, strategic marketing and branding activities • Monitor sales and operational results based on KPIs and presenting them on fortnightly / monthly basis • Ability to handle and organize to conduct surveys - focus groups, depth interviews, blind tests, etc. Thereafter, interpret results and implement the action plan for gap fulfilment and meeting customer needs accordingly Strategy implementation: • Introduce state of the art retail channel business management and marketing tools • Liaise with regional and global teams on all matters related to retail distribution led business incl. best practices sharing/transfers, managing global launches, visual identity of the outlets, guidelines for attractive "differentiated" sustainable product packaging • Manage/lead product launches, training of retail channel partners, their sales teams and organize national programs • Prepare and introduce tools for assessment and performance management of potential/existing retail partners' strategic fit and performance, retail partners relationship building and reward programs and training concepts. Consequently measure volume growth • Constantly monitor the retail business development in APAC markets, competition, trends and adjust the strategy and communication tools to incorporate changes in the market place • Work at country level with identified individuals to establish portfolio packaging, study competitive landscape and the winning strokes necessary to make retail business more successful through profitable growth • Work with country sales leads to launch strategic distribution schemes • Ensure that Monthly Sales targets are met along with country leads who are equally responsible for implementation of the retail strategy to hit said goals • Continuously Train Sales Team – Internal and External Retail Channel Partners and their staff. This typically involves implementing a company standard training process • Manage relationships with Channel Partners, be the key point of contact with channel partners and demonstrate excellent customer service skills and negotiating contracts • Represent Company at Industry Trade Shows to create "brand awareness" and prospecting for new customers. Brand positioning: • Prepare brochures, POS materials and other communication material including all media types in co-ordination with communication and product management teams • Introduce systems to monitor qualitative and quantitative aspects of the business to allow a continuous benchmarkingRequirementsRequirements: • Degree in Business Administration/Economics, preferably with focus channel management or marketing, otherwise civil engineering background with strong affinity to marketing/distribution • Min.10-12 years of working experience in channel management/distribution management in an MNC and/or construction industry • Good oral and written communication, able to communicate • Good excel and power point skills • Crafting and implementing channel sales strategies to meet monthly sales quota • Developing and maintaining partner and prospective partner relationships through the use of CRM software • Negotiating contracts and growth plans with current and prospective channel partners • Ability to use leadership and sales acumen to train and develop sales staff • Ability to use analytical skills to analyze Key Performance Indicators to determine the health of a channel partner relationship. • Target oriented/result driven • Good team player • Willing to travel frequently
Skills As a member of the HR team, you will assist the HR Manager with the execution and management of HR services and activities to support the Hospital's overall human resource strategies.
You will ensure that practices are implemented in accordance with the Hospital's policies and procedures. You will also be involved in recruitment & retention, compensation & benefits, performance management, employee relations and any other adhoc HR projects as Read more
assigned.

Job Requirement :

Min Diploma/ Degree in HR or Business.
Min 2 years HR generalist experience
Speak well

Interested candidates please submit your resume to [Click Here to Email Your Resume]
Alternatively, pls call Jace at 6736 3280
Jace Choo Oi Kei
>Personnel EA License No.: R1875164
>Recruit Express Pte Ltd (EA Licence No.: 99C4599)
Skills • Administer various human resource plans and procedures for all company personnel and assists in the development and implementation of personnel policies and procedures.
>• Partner with local management and functional leaders on organizational change efforts in support of company's annual objectives, assisting with communication strategies and organizational design efforts.
>• Support the performance management cycle, advising and coaching managers on the annual performance review and the compensation planning process.
>• Read more
Meet with managers to assess staffing needs and ensure job descriptions are updated and accurately reflect the position.
>• Working with employees on a variety of employment-based matters.
>• Assist with recruitment and selection of exempt and non-exempt positions. Apply customary practices for identifying and interviewing candidates that are the best fit for the position.
>• Assist with the on-boarding process of new employees and managers so they are able to quickly contribute to company's success.
>• Develop and implement employee engagement programs that enhance company's effectiveness and the employee experience.
>• Conduct exit interviews as needed.
>• Address employee relations matters including ethics investigations, policy interpretation, conflict resolution, etc.
>• Advise management with respect to employee relations with emphasis on early identification and resolution.
>• Ensure and maintain compliance with state and federal regulations. Communicate expectations to management for any compliance issues.
>• Maintain Human Resource Information System records and compile reports.
>• Ensure that employees are paid accurately and on-time by assisting with data input and serving as a liaison to the Payroll team.
>• Lead and assist with planning of employee events.
>• Represent company in a professional, ethical, and socially responsible manner.
>• Represent the company's Principles through personal and business interactions.
>• Performs other related duties, as assigned.

Qualifications


• Min Degree in Human Resource/ Business Administration or higher qualification.

Experiences

• Minimum 10 years of relevant working experience with at least 5 years of supervisory experience.

• Proven record of implementing best practices in the field of these domains.



Skill Requirements


• Good knowledge of employment law and regulations and HR practices of Singapore.

• Good command of the English language, both written and spoken.

• Strong leadership and managerial skills for heading multiple teams.

• Highly proficient in planning, organising and operationalizing strategies and policies.

• Strong ability to manage multiple projects concurrently and meeting tight deadlines.

• Analytical, resourceful, result-focused, innovative and meticulous.

• Solid sense of confidentiality and discretion.

• Strong problem solving skills and ability to multiple-task.

• Ability to engage and influence multiple stakeholders across all levels.

• Proficient in Microsoft Office applications, such as PowerPoint, Word, and Excel.



If you are interested in the position, do kindly drop your most updated resume to [Click Here to Email Your Resume] (Attn: Human Resource Specialist- Leon)
>
>Thank You.



Leon Leong De Cong
R1551708

Recruit Express Pte Ltd (Healthcare & Lifesciences Division)

EA License: 99C4599
Skills