Sign in or register for a JobTech account.
Jobs that require

petty cash handling

skill

Possesses IT experience or application support with knowledge on the following will be an advantage:
At least 4-5 years of experience
Experience in Payment & Settlement Systems with strong domain knowledge of Asia Pacific payment systems (e.g. RTGS, NEFT, G3 FAST, etc.), SWIFT standards and ISO 20022 Messaging format.
Familiar/Experience in gathering and analysing Business Requirement, Technical & Functional Specification Design documentation, test case design.
Familiar with SDLC and production support.
Some knowledge in J2EE, Oracle, SQL, Unix/Linux, Web application development, IBM MQ
Strong and patient analytical and problem solving skills
Good inter-personnel and communication skills across a wide range of people
Self-motivated and possess drive, and ability to work independently and a good team player
Experienced in working with different teams on medium to complex regional channel systems will be an advantage.
Skills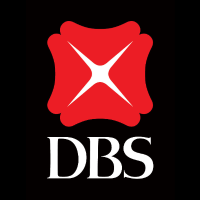 !*!Business FunctionCorporate and Investment Banking provides corporate customers with a full range of commercial banking products and services, including cash management services, current accounts, time deposits, trade finance, working capital finance, term loans and foreign exchange. Through our continued commitment, DBS has cultivated long-standing relationships with its customers in the region that are based on account relationship management, service differentiation, product development and rigorous credit standards.ResponsibilitiesLead a team Read more
of Relationship Executives who manages a portfolio of untagged customers in SME Banking.Guide the team and support our partners to provide a quality and consistent service to the customersWork with our partners like Branches, DBS BusinessCare and T&O departments to manage and resolve customer issues.Manage corporate customer service issues including complaints, restructuring, re-pricing and waiver of fee requests escalated by the team.Know our customers by performing Customer Due Diligence (CDD) for Account Opening, Trade/FX/BG/Merchant/Card applicationsSupport credit reviews for borrowing corporate customers which include line reduction/recall of facilities, change in guarantors/constitution etcWork with partners to put in place standard operational procedures to service corporate customers more efficiently.Motivate the team to cross sell bank's products and services to increase customers' product holdings with the bank.Participate in any adhoc projects and initiatives.RequirementsDegree Holder with 5 to 8 years of relevant experience in Corporate Banking Good communication and customer service skillStrong leadership abilities, preferably with experience in managing and leading a teamAbility to multi-taskResults-oriented and resourcefulApply NowWe offer a competitive salary and benefits package and the professional advantages of a dynamic environment that supports your development and recognises your achievements.
Skills Job Scope:

Maintain and prepare monthly full set of accounts
Prepare GST quarterly submission, staff commission and computation of doctor professional fees
Responsible for AR and AP function
Update the audit schedules
Manage inventory and fixed asset schedules and tagging
Liaise with auditors and bankers
Prepare consolidation of accounts
Monitor daily cash collection and company cashflow
Able to use MYOB accounting software with be advantage
Any other ad-hoc duties as assign by the supervisor and management

Requirement:

Diploma in Accounting Read more
Studies
Proficient in Microsoft Excel and Pivot Table
Able to work in fast-paced environment
At least 3 years of accounting experience
5 days work per week

Job Type: Full-time
Skills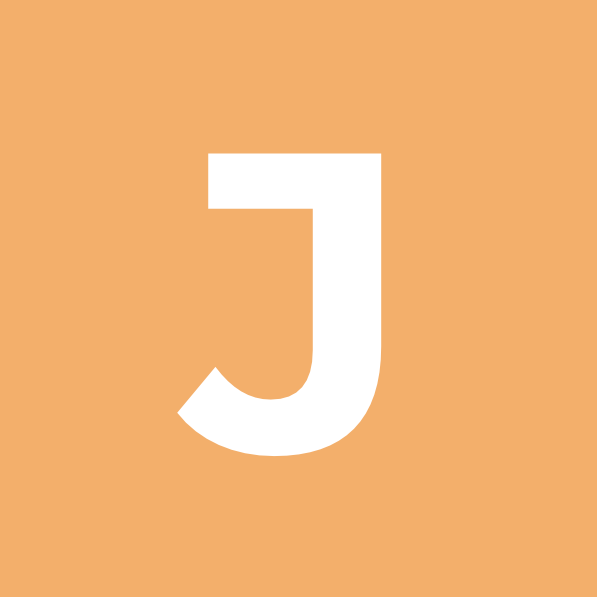 Central, Singapore Aws + Average 2 Month Variable Bonus Career Progression Opportunity Your Responsibilities Assist the Clinic Executive to manage the daily counter and clinic operations and provide necessary assistance to clinic staff. Liaise with the maintenance contractor for minor works matters. Liaise with the cleaning contractors for cleanliness issues. Assist in supervising the registration and billing processes.

Review the manpower requirements within the clinic. Attend to paitents' complaints Read more
and liase with Corporate Communications to handle complaints and query conduct. Follow-up on doctors' and patients' requests. Check, record and possess daily cash float and cash collection from the counter.

Conduct regular round, monitor clinic patient flows & attend to patients' needs. Our Requirements Min diploma in any discipline At least 2 years of customer service experience, with 1 year of supervisory experience Interested candidates please click onto the "Apply Now" button, or sent in your recent resume to JOBSTUDIO Pte Ltd License No.: 10C4754 Lee You Liang Registration No.: R1770510
Skills JOB DESCRIPTION

Principal Accountabilities :

Fixed Assets

Registering / disposal of fixed assets

Monthly closing of fixed assets

Preparation of fixed assets relating to balance sheet schedule

Fixed assets sighting

Month-End Closing

Month-end closing for Keppel Sea Scan account

Preparation and analysis of P&L account

Preparation and posting of journal entries

Preparation and reconciliation of balance sheet schedule

Projects costing

Variance analysis

Reporting

Update financial data to Hyperion system for KOM finance consolidation

Preparation of divisions' required financial information for monthly BR meeting

Responsible for Read more
IPT

GST

Preparation of GST returns and attend to IRAS queries

Petty Cash

Verify Petty Cash vouchers and ensure that correct GL codes are used

Custodian of petty cash float

Budget and Forecast

Involve in quarterly forecast and annual budget exercise

Monthly cash flow forecast / external FX report to submit to KOM

Annual Audit

Attend to external auditors' queries

Control in JDE / APPAC

Creation and maintenance of vendors record

Creation and maintenance of customers record

Accounts Payable

Register supplier invoices

Preparation of payments to suppliers (cheques, GIRO, TT)

Accounts Receivable

In charge of incoming receipts

Issue labour related inter-company invoices

Follow up with inter-companies on outstanding payment

Maintenance of all DO records

Filing of invoices

Treasury

In charge of bank reconciliation

Updating of daily cash flow report

Ensuring sufficient funds for operational use

Submission of instruction via KYOTO for forward purchase, fixed deposit, loan, remittance, etc.

JOB REQUIREMENTS

Requirements:

Degree in Accountancy, ACCA or equivalent

Minimum 2-3 years of experience in similar capacity

Strong analytical skills and meticulous and proficient in MS office especially in MS Excel

Able to start immediately/in short notice

Ability to function as a team player

Ability to meet tight schedules and deadlines

Need to be able to handle very detailed and manual work

Possess good working attitude and able to work independently as well as being a proactive team member

Assertive yet tactful with good interpersonal and communication skills

Experience in SAP system is an added advantage

BUSINESS UNIT

Keppel Offshore & Marine
Skills Roles & Responsibilities

Our Admin Assistant will take on various administrative tasks related to finance. Your main responsibilities will include submission of monthly finance report, manage petty cash, Giro transaction and making cost-effective purchases.

If you are an individual with a keen eye for detail, strong math skills and the ability to multi-task efficiently, this position is meant for you. Your goal will be to ensure our finance procedures run Read more
smoothly.

Skills and Qualifications:

Preferably with GCE 'O' Levels, NITEC in Finance Services or equivalent

Proficient in MS Office Applications

Highly organised and process driven

High level of attention to detail

Passionate in Community -Based works

Experience in related field will be an advantage

Closing Date :

28 February 2020

Only shortlisted applicants will be contacted for an interview session.
Skills

Statement Of Purpose (Overall Purpose of Job)
To provides administrative support to the department / company.

Major Duties & Responsibilities
Specific :

Handle and manage customer inquiries including incoming call, email and website as well as informing customers of any unforeseen delays or problems.
Disseminate information by calls, email, text message and website etc.
Prepare quotation and tax invoice with accuracy and timeliness (Billing Administration).
Respond to feedback or complaints from customers and provide after Read more
service support when requested.
Co-ordinate and schedule job appointments with customer after job confirmation.
Liaise with sub-contractors per job quotation and prepare work order timely and accurately.
Arrange and prepare daily work schedule for Handyman team.
Plan and schedule meeting and appointment (internal and external).
Update and record daily cash / cheque received from customers.
Prepare weekly sales report for submission to Account Department.
Handle and verify suppliers and sub-contractors claims.
Handle Petty Cash claims.

General :

Handle administrative duties within HomeCare Department.
Other duties as assigned.

Safety:

To follow the safety procedures, rules and regulation and eliminate or reduce hazard at the workplace.


Job Requirements
(A) Education, Qualifications & Special Training :

"O" Level with credits in English and Mathematics or equivalent.
Job holder without the above qualification but with relevant experience would be considered.

(B) Knowledge & Skills :

Service oriented and good interpersonal skills.
Good working attitude, self-motivated and able to work independently.
Good communication skills (verbal and written).
PC literate and knowledge in MS Office.
Meticulous and a team-player.

(C) Experience :

Preferably with at least 3 years in clerical work in construction or homecare industry or in related field.
Job holder without experience would be considered, training will be provided.
Skills Roles & ResponsibilitiesSENIOR PRODUCTION ACCOUNTANT

BHP is looking for a Senior Production Accountant to lead the finance team on a major new drama series.

You will be responsible for: regular accurate cost reporting; reconciling bank balances; overseeing individual departments' budgets; daily reporting to Line Producer and Production Manager; overseeing payroll and petty cash reconciliation as well as other tasks normally associated with this position.

You will lead a team of 3 Read more
other accounts staff: one Cashier and two Assistant Accountants which you will be responsible for sourcing and managing.

You should have experience on international large budget film or TV series productions and knowledge of Indonesian and Singapore tax. Knowledge of PSL is an advantage.

You will be based in Indonesia at the production location for approximately 16 weeks during production.

This is a senior and highly responsible position and you must have the relevant experience to apply.

Start 23rd March for 26 weeks

Please attach your CV with details of projects you have worked on at this level and email to: [Click Here to Email Your Resume]

Beach House Pictures Pte Ltd recruits on the basis of merit, regardless of age, race, gender, religion, marital status, family responsibilities or disabilities.

Only shortlisted candidates will be contacted for interview.

About BHP
Beach House Pictures (BHP), a Blue Ant Media production company, is one of Asia's largest indies. Headquartered in Singapore and operating in the US and China, Beach House Pictures specializes in factual and unscripted programming for international streamers and cable networks, creating the high-profile series ED STAFFORD: FIRST MAN OUT, WILD CITY, MASTERCHEF SINGAPORE, RAFFLES: REMAKING AN ICON and CHINA FROM ABOVE. Other BHP divisions include children's arm Beach House Kids who are behind scripted series MY BUDDY BONEMASHER and the live action puppetry show TEDDIES; Beach House Entertainment produces formats and general entertainment programs like RECORD RIDES and CESAR'S RECRUIT; Beach House Labs are experts in digital and branded content; and Beach House Academy offers outreach programs and skills training to established and aspiring producers throughout Asia. BHP launched its foray into scripted production in 2019, acquiring the rights to iconic Asian properties such as the 70s action heroine CLEOPATRA WONG and MR MIDNIGHT, a best-selling kids horror fiction book series.
Skills Roles & ResponsibilitiesJob Responsibilities
Provide transactional and analytical support to acquisitions, fund managers and asset managers on real estate transactions (acquisitions, dispositions, restructuring, financing/refinancing) in the region

Involve in capital structuring and tax planning for acquisitions & restructuring
Review and analyze financial results reported by property holding subsidiaries, including proper conversion from local GAAPs
Co-ordinate and liaise with JV partners, fund managers, asset managers, investors, outsource accounting & tax agents on finance, Read more
reporting & tax matters, liquidity and cash-flow management, queries on portfolio's performance & financial forecasts
Review and report monthly cash positions. Ensure optimal cash management by property holding subsidiaries
Assist in the annual external audit and tax, corporate secretarial compliance
Assist in loan administration and ensure adherence to loan covenants
Maintain/oversee the maintenance of accounting records for investment holding entities on a monthly basis
Prepare/oversee the preparation of payments, wire transfers processing & daily cash flow management of the investment holding entities
Handle fund consolidation and reporting to investors on a quarterly basis

Requirements/Qualifications

Qualified Accountant with a Degree in Accountancy or equivalent and at least 8 years of working experience within the real estate industry
Proficiency in written and spoken Business Chinese is a must as the incumbent partners closely with Greater China business and stakeholders
Prior experience in audit with good communication skills is an advantage

Apply here
https://www.bluechipcareers-asia.com/jobDetails/5541/fund-finance-manager
For more Banking and Finance Jobs visit us at:
https://www.bluechipcareers-asia.com/
Skills Roles & Responsibilities

The Employer

The employer is a boutique Singapore-based consulting company engaged in providing business development and market expansion services to large US/European companies interested in SE Asia, South Asia, ANZ and Greater China.

It offers a customised suite of support services to its clients ranging from market potential studies and corporate events to sales representation and business development.

The company is looking for a high-calibre professional to join the Read more
team as :

Position:

Administrative Assistant

Code:

EXP/AA/SG/0220

Location:

Singapore

Responsibilities

The selected candidate will be provide the CEO and Senior Consultant a full spectrum of secretarial and administrative support including Travel/Visas, Scheduling of Meetings, petty cash, filing and record-keeping, emails, updates of website, office upkeep, follow-up, and support for trade events.

Requirements

Ideal candidates will have:

. About 2 years of experience in secretarial and administration support

Good coordination and follow-up skills. High sense of urgency and commitment. Willingness to work in small team.

Hands-on. Independent. Meticulous. Resourceful.

Fluency in English is a must. Knowledge of Asian languages will be advantageous.
Skills