Sign in or register for a JobTech account.
Jobs that require

post-sales

skill The Account Manager serves as the main Company contact/coordinator/interface to specified customers for price quotes, demonstrations, seminars, sales calls, quality issues and technical information. Serve in this role on regional basis, if required by needs of specific account and in coordination with Global Business Team.
Job:

Responsible for achieving revenue targets for Company products and/or services.
Responsible for developing a complete account/territory strategy, creating an account/territory plan, and executing account/territory plan. The position is expected Read more
to manage sales activities in more than one geographical area within Southeast Asia region; overseas travel is required.
Responsible for developing and maintaining strong business relationships with key and influential customer contacts. Maintain frequent contact with all key functional organizations at each customer site that influence the commitment to use Company products and services.
Ensure Company is properly positioned to maintain existing business, gain competitive business and secure next generation (expansion) opportunities.
Provide back-up within the team of Account Managers and Sales Manager with the aim to improve sales revenues.
Keep customers informed regarding Company's products, services and relevant activities.
In the event of quality and delivery issues for both Company or Buy/Resell products, Account Manager shall work directly with the relevant stakeholders to develop quick response to issues and coordinate feedback and corrective actions to the customer. Serve as the business owner for resolution of customer issues.
Appropriately and effectively utilize Company resources to capture business opportunities and resolve customer problems.
Provide sales forecasts and business information for each customer on an ongoing basis.
Identify, evaluate and secure sales opportunities at assigned account, which are consistent with company product line objectives and provide pre- and post-sale technical/commercial support.
Gather and report information to appropriate Company Global Business Teams on competitors' products, process results, and progress updates. Assess competitive risks; both from a technical and business perspectives and take necessary actions to address the risks.
The position is also actively involved in the formulation and execution of market penetration strategies by analyzing available industry related intelligence. Responsible for calculated joint team decisions on selective sales campaigns with consideration to the company's global and regional objectives.
Act as the primary advocate for the customer into Company.
To achieve high levels of customer satisfaction ratings for Company.



To be successful in this role, candidates should demonstrate the competency in the following key areas:

Business - Demonstrated experience in selling to complex, technical customers by supporting and dealing with multiple customers at all technical and business levels. Ability to work in a team environment or independently, effective communication skills, attentive to customers needs while considering business needs, proactive, organized, flexible, self-starter, and attention to detail.
Software - Proficiency in the use of Microsoft Word, Excel, and PowerPoint to generate detailed technical sales, marketing reports, and spreadsheets.
Education - BS or Degree required, MBA preferred.
Experience – At least 3 years of IC or Data Storage industries experience with emphasis in product introduction, sales, marketing, and customer interface. Demonstrated technical knowledge regarding the IC and Data Storage industries, some knowledge on Aluminum substrate polishing is preferred.


All Successful candidates can expect a very competitive remuneration package and a comprehensive range of benefits.

Please email your resume in a detailed MS Word format to [Click Here to Email Your Resume] stating
1) Current Drawn
2) Expecting Salary
3) Date Available
4) Reason to Leave each job:


We regret that only shortlisted candidates will be notified

Joyce Koh Ai Leng
People Profilers Pte Ltd,
10 Anson Road #09-01/02 International Plaza
Singapore 079903
Tel: 6805 0868
www.peopleprofilers.com
EA License Number: 02C4944
EA Personnel Reg nos R1110618
Job ID:46315
Skills
Selling office automation products and solutions related to small & medium-sized business (SMB) and corporate customers
Identify new leads, expand current clientele based and meeting sales targets
Build strong customer relationships
Work closely with relevant departments to ensure customers' satisfaction
Pre and post sales account management


Job Requirements


Minimum 1 year sales experience
Those with copier exposure is a plus point
Able to thrive in a fast paced environment
Independent and love challenges
Have good business acumen and good Read more
presentation skills



Basic + transport + commission + incentive + 5-day work week + plenty of training opportunities and development plans awaits the successful candidate.

Interested candidates are invited to write-in with their detail resume via the "Apply" button below or email to HR or Fax to 6748 8843
Skills Working Hours: 9am to 5.45pm
>Working Location: Tuas

Our client is a Japanese MNC that does the pre & post-sales for diesel engine and also distributes power products to various continents around the world.

Job Responsibilities:
• Keep track of Distributor's sales performance in ensuring expected sales budget is met.
>• Prepare quotation for customers and Distributors.
>• Assist the development of sales activities of Distributors
>• Provide support to distributors in the undertaking of Read more
projects, including technical support and provide updated information to department manager.
>• Full support in the preparation of sales seminar or any other sales or after-sales related activities or events including sales campaigns, promotions and programs for distributors and end-users.
>• Provide support to HQ on project co-ordination.
>• Oversee building schedules of shipyards and technical & commercial meetings with customers.
>• Provide advice on the commissioning schedule and oversee the entire process.
>• Able to analyse market situation and provide forecast to Department Head

Job Requirements:
>• Minimum Diploma in Marine or Mechanical Engineering
>• Good interpersonal communication skills and customer service
>• Confident in report writing and sales presentation
>• Able to start work immediately is an advantage
>• Willing to travel

All successful candidates can expect a very competitive remuneration package and a comprehensive range of benefits.

Please email your resume in a detailed MS Word format to [Click Here to Email Your Resume]; stating:
>1. Current Drawn:
>2. Expecting Salary:
>3. Date Available:
>4. Reason To Leave Each Job:
>
We regret that only shortlisted candidates will be notified.
>
Darren Wong Shin Loong
>People Profilers Pte Ltd
>10 Anson Road #09-01/02 International Plaza Singapore 079903
>Tel: 6805 0860
>www.peopleprofilers.com
>EA License Number: 02C4944
>EA Personnel Reg Number: R1985061
>Job ID: 46444
Skills Singtel

The Customer Relations Executive is responsible for the following:

Point of sales and post-sales support

A) Sales support:

Bill Consolidation

Adhoc requests from Sales

B) Point of Sales:

Processing of application forms for Consumer, Voice products, World-Conf & temp services that require appointment booking & ICON submission

Raise credit adjustments & renewal back-dating, if necessary

Number reservation, Resource checks (If sales member is on field)

Handle provisioning enquiries for post sales

Refer Sales leads

C) Post-sales transactions:

Transfer, termination, Relocation Read more
& Corp-data VAS activation

Salvage termination cases

Verify & Raise Credit adjustments, Refit of services

Individual bad debt chase (BR related)

Manage Customer Complaints/Disputes

Mobile Coverage

Sales related issues >3 months from RFS

Billing disputes

Resolve maintenance issues(from TAC)

High profile / Top Management

Escalated ISDN / IPhonenet / DEL / ITFS fraud cases

Manual Billing for ICT products

Manage & Process complexed billing related request

Dispute Sum

Apply now »
Skills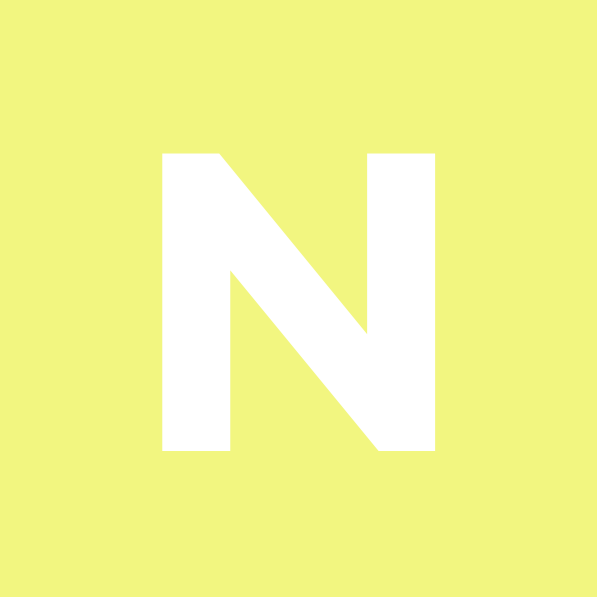 We are looking for a Technical Networking Consultant on a full time basis and / or a contract, part-time basis of 25 hours per week over a period of six months, on a fixed fee basis.

The candidate will provide his/her own laptop, phone and access to a reliable high speed broadband connection. He/She should be able to work remotely in an environment with minimal background noise/distraction for extended Read more
periods of time.

What you will do:
The applicant will gain first-hand, on-the-job experience of selling to established IT resellers and partners. Primary responsibilities of this role involve developing an in-depth technical understanding of the products and solutions across the various technologies of Namotek's vendors in networking, collaboration and security.

Key requirements are:

Three to four years of experience in IT infrastructure technologies around the hardware and applications implementations in a data center environment including deployment, installation, and preliminary high level configuration.
Experience in deployment of network security hardware's and applications (Firewalls, Router, Switches and AP).
Responsible for providing technical support to our customers in the form of installation, maintenance, and troubleshooting services within customer SLA up to Level 2 expertise
Own the technical relationship, including managing product and solution briefings, proof-of-concept work, and the coordination of additional technical resources
Ability to quickly learn, understand, and work with new emerging technologies, methodologies and solutions
Ability to work independently and remotely without constant direct supervision with deep technical support services requiring knowledge beyond Level 2 support


Specific responsibilities:

Engage with Namotek's customers on portfolio matters during pre and post sales as required
Study various product portfolios and make specific model recommendations for pre sales (RFPs etc.)
Provide subject matter expertise on the portfolio and deliver presentations at events and trainings, as required
Attend technical training online (recorded or live) as required by Namotek or its vendors
Advise Namotek's customers during the re-sale process for choosing and recommending product, creating bill of material, network design etc.
Provide support for network deployment as required by customers, including configuration of product.
Provide full after-sales support to Namotek's customers, including trouble shooting issues such as working with customer and vendor technical support to resolve customer problems on an urgent basis
Act as a focal point for network problem resolution. Identify and communicate network issues between vendor, Namotek's customers and any end users
Collaborate and communicate with Namotek's sales person to resolve non- technical (e.g. order, backorder, availability, etc.) customer issues
Gather market and competitive intelligence in relation to Namotek's offerings; be able to develop a feature comparison, by product and by competitor, in Microsoft Excel, to share with customers during the sales process


Skills required:

Bachelor's degree, diploma or certification in networking technology
Flexible, strong problem solver, self-motivated, organized, focused
Fluent in English. Mandarin is an additional advantage.
Skills Overview

At Esri, our Business Development general managers provide executive leadership to highly-skilled and diverse teams that collaborate with distributors and all Esri communities of practice to promote, sell, and support the ArcGIS platform; expand the market for Esri; and help our customers be successful in their missions. We invite you to use your proven sales and management success to expand geographic technology in the APAC region.

We're looking for Read more
individuals who inspire and motivate others and who will own, cultivate, and grow the GIS ecosystem within Asia. You will work closely with Esri's distributor network to help customers take advantage of geoanalysis to find unique patterns, trends, and understanding hidden within complex business problems. When you are not traveling throughout Asia Pacific, you will be based in Esri's Singapore office.

Responsibilities:

Be a strategic leader.

Act as the key representative for Esri in the APAC region. Create and implement a business development and sales strategy that employs direct and channel approaches to significantly expand the use of our solutions in Asia. Manage the day-to-day activities of the Singapore office and staff. Be recognized as a regional thought leader in the geospatial industry.

Empower your team.

Direct sales activities and staff through effective coaching, supporting, and strategically participating in all stages of the sales process. Staff the office to strategically support regional demands and opportunities. Maintain Esri culture, business ethics, and work standards for all office staff, including staff from other departments such as Support Services and Professional Services.

Create and drive opportunities.

Collaborate with staff, distributors, and the APAC sales team to create an opportunity development plan that provides clear direction for all software and services to customers or prospects. Form a collaborative virtual team of staff, distributors, strategic partners, and integrators to support the development and execution of sales strategies.

Engage with vertical teams.

Esri supports a diverse range of industries including defense, utilities, local and national government, water, commercial, and many others. You will manage and collaborate with a series of global teams with specific industry knowledge, extending our reach across departments and with executive leadership.

Partner with distributors.

Work with Esri's distributors to demonstrate the value of our technology and solutions to customers and prospects through business case development, references, and ROI. Support distributors to increase the execution of sales activities to achieve internal business objectives. Co-develop proposals to respond to RFPs, RFIs, and tenders.

Deliver results.

Manage Esri agreements and deployed licenses. Ensure continued success of all Esri software deployments. Be familiar with Esri offerings in the Asia markets.

Requirements

10+ years of experience managing and coaching a distributed business development team

Experience selling enterprise software solutions directly and through a channel

Expert knowledge of the APAC region and/or international business

Ability to manage the sales cycle including prospecting, proposing, closing, and developing large, complex accounts

Capability to quickly learn new technology and translate it into solutions that address customer needs

Experience leading business strategy and planning activities involving multiple stakeholders

Experience managing or working with vertical or industry focused sales teams in a pre- and post-sale environment

Excellent communication and negotiation skills

Master of the English language (verbal and written)

Superior time and personal management skills

Ability to travel extensively throughout the APAC region with occasional travel to the US

Knowledge of and experience using Esri products in a variety of industries such as utilities, government, mining, or commercial organizations

Bachelor's or master's in GIS, business administration, engineering, or a related field, or equivalent work experience

Recommended Qualifications:

Experience leading organizational change initiatives across multiple teams and stakeholders

Proven ability to establish and maintain long term relationships with senior executives and government officials

Ability to confidently present on a variety of geospatial industry topics to large audiences

Experience planning and coordinating targeted marketing and sales campaigns

Experience working with large multinational IT companies including Microsoft, SAP, Autodesk, Huawei, and/or Alibaba

Experience working with international organizations such as the UN, World Bank, Asian Development Bank, or ASEAN

Experience managing multi-disciplinary teams on complex international opportunities and/or projects

Second language skills relevant to market (preferably Manadarin, Japanese, or other Asian language)

The Company

Our passion for improving quality of life through geography is at the heart of everything we do. Esri's geographic information system (GIS) technology inspires and enables governments, universities, and businesses worldwide to save money, lives, and our environment through a deeper understanding of the changing world around them.Carefully managed growth and zero debt give Esri stability that is uncommon in today's volatile business world. Privately held, we offer exceptional benefits, competitive salaries, 401(k) and profit-sharing programs, opportunities for personal and professional growth, and much more.Esri is an equal opportunity employer (EOE) and all qualified applicants will receive consideration for employment without regard to race, color, religion, sex, sexual orientation, gender identity, national origin, disability status, protected veteran status, or any other characteristic protected by law.If you need a reasonable accommodation for any part of the employment process, please email humanresources@esri.com and let us know the nature of your request and your contact information. Please note that only those inquiries concerning a request for reasonable accommodation will be responded to from this e-mail address.
Skills Working Hours: 9am to 5.45pm
>Working Location: Tuas (Transport Provided)
>
Our client is a Japanese MNC that does the pre & post-sales for diesel engine and also distributes power products to various continents around the world.
>
Job Responsibilities:
>• To pick, bin, check and pack service parts
>• Maintaining good housekeeping in warehouse
>• To handle matters relating to the above tasks including cooperating and coordinating with delivery personnel of our distributors, freight forwarders, Read more
engaged contractors, etc.
>• To handle matters in relating to engines like organize and stock engines, packing of accessories for shipment with engines, arrange contractor to box up casing for shipment, co-ordinate with contractor for coupling works, etc.
>• Perform cycle count/stock count of inventories
>• Driving of forklift (if applicable)
>• Any other duties that are assigned in the course of work

Job Requirements:
>• GCE "N" level and above or full NTC 3 certificate
>• Applicants are preferred to possess Forklift license

All successful candidates can expect a very competitive remuneration package and a comprehensive range of benefits.
>
Please email your resume in a detailed MS Word format to [Click Here to Email Your Resume]; stating:
>1. Current Drawn:
>2. Expecting Salary:
>3. Date Available:
>4. Reason To Leave Each Job:

We regret that only shortlisted candidates will be notified.

Darren Wong Shin Loong
>People Profilers Pte Ltd
>10 Anson Road #09-01/02 International Plaza Singapore 079903
>Tel: 6805 0860
>www.peopleprofilers.com
>EA License Number: 02C4944
>EA Personnel Reg Number: R1985061
>Job ID: 46514
Skills Key Work Scope:

Marketing and sales of company products to the industry
Product presentations to architects, consultants and contractors
Handle and manage post-sales activities


Pre-requisites:

Degree or diploma in Building or Engineering or equivalent
Minimum 2 years sales experience in the construction industry
Experiences in product presentation
Team player, responsible, with good initiative
Class 3 driving licence


Join our growing company, send us your resume to [Click Here to Email Your Resume] & [Click Here to Email Your Read more
Skills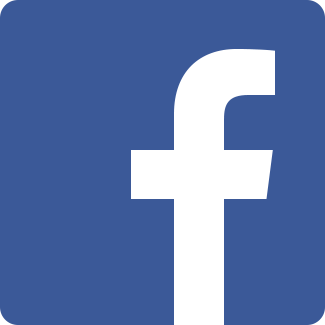 Facebook's mission is to give people the power to build community and bring the world closer together. Through our family of apps and services, we're building a different kind of company that connects billions of people around the world, gives them ways to share what matters most to them, and helps bring people closer together. Whether we're creating new products or helping a small business expand its reach, Read more
people at Facebook are builders at heart. Our global teams are constantly iterating, solving problems, and working together to empower people around the world to build community and connect in meaningful ways. Together, we can help people build stronger communities - we're just getting started.The Account and Partner Management team is a sales team that is part of Facebooks Global Business Group. This team is focused on connecting every business in the world with their customers on Facebook and then helping them grow through solutions like Facebook Pages and Advertising. Account and Partner Managers are directly responsible for building relationships and helping clients drive business results on Facebook through consultation, education, and support. Ideal candidates will have the ability to drive marketing strategy coupled with a willingness to roll up their sleeves and execute the tactics. Success in this position requires exceptional consultative sales, coaching, and client service skills; a willingness to experiment; the ability to thrive in a dynamic, team-focused environment; and a passion for helping others achieve results.

This position is full-time and located in our Singapore Office

Responsibilities:

Provide pre and post-sales support to small and medium advertisers for all online sales ad products

Work directly with advertisers to improve performance of Facebook ads solutions/ campaigns

Grow revenue through proactive initiatives

Create collateral to drive scaled education

Gather advertiser feedback to enhance current and future ad products

Identify trends to increase advertiser satisfaction with the support process

Develop solutions to optimize team workflows and improve team efficiency

Work cross-functionally with Sales, Marketing and Product teams within Facebook

Mininum Qualifications:

Fluency & excellent communication skills in Japanese and English

3+ years of experience in digital sales and marketing

Highly motivated and entrepreneurial

Able to thrive in a fast-paced start-up environment and execute in a timely fashion.

Comfortable dealing with ambiguity

Exceptional ability to prioritize and focus on driving growth

Demonstrated ability to work and collaborate within a high-performing team

Deep understanding to the SMB landscape and online marketing industry of Japan

Preferred Qualifications:

Strong problem solving and quantitative analytical skills, expertise in Microsoft Excel is a plus

Knowledge of 3rd party channels including resellers and agencies is a plus
Skills

5 days work week
>Willing to travel / Changi
>Semiconductor Equipments


Handle sales of equipment, parts, materials and services to achieve sales targets
Presentation, negotiation, quotation, commissioning/ acceptance and post sales services
Build good rapport with customers, principals and vendors
Conduct evaluations for system, parts and materials with customers
Execute plans to increase market share for assigned products and services
Collaborate with suppliers, principals and internal staff to achieve smooth and prompt sales and technical service Read more
support
Prepare sales report
Work diligently with customers and suppliers on consumption pattern and forecast planning to prevent missed sales and excess inventory
Input comprehensive CRM record from all customer engagements in a timely manner
Complete all required sales reports, record and ISO documentations in a timely manner



Diploma / Degree in Electronics/ Electrical/ Mechanical or equivalent
>1-2 years' of relevant experience
>Good comunication skills and highly-motivated
>Able to work independently as well as in a team
>Meticulous and have an eye for details
Able to travel

Interested candidates, please state last / expected salaries, notice period together with a recent photograph and email to: [Click Here to Email Your Resume] (In MS Words format preferred)
>Attn: Serene Ong (Registration No.: R1102059)
TODAY'S CAREER PTE. LTD.
>10 Anson Road International Plaza #30-13
>Singapore 079903
>Fax: 6227 6121
>Employment Agency Number: 96C3160
>GST Registration Number: 201008417C
Log in to our website for the most current list of job advertisements: (Click the advertisement link at Job Seeker page)
>Website: www.todaycareer.com.sg
>Email: [Click Here to Email Your Resume]
Skills