Sign in or register for a JobTech account.
Jobs that require

post-sales

skill Jobs Responsibilities

Supporting Sales Team and High net worth clients
Assist the team to manage the Financial Representatives, Business Development Managers, New Business & Underwriting and Legal & Compliance by processing the required financial and medical documents, underwriting requirements and other necessary documents, especially critical for policy issuance.
Assist the team to manage the Distribution Partners, Policy Services, Client Services and Claims teams on inforce policy requests, including policy changes, inforce Read more
illustrations, claims and other post-sales related transactions.
Consistently and accurately track incoming submissions from internal and external stakeholders
Maintain daily/weekly/monthly reports
Perform screening of submitted documents before processing
Handle underwriting requirements for New Business & Underwriting team; ensure documents received are processed promptly
Attend to queries relating to clients' medical examinations; upon receipt of medical reports, to verify against internal records before processing
Ensure contracts are issued upon receipt of premiums
Other duties assigned by the management

Job Requirements

Min. Diploma / Degree
Min. 2-4 years of experience in insurance operations, preferably from life insurance
Skills JOIN US
Executive, Customer Service
Responsibilities:
Provide excellent customer services in the retail front office operations including handling of all incoming enquiries and requests from customers and prospective customers, provide good explanation on invoices and account related queries, and retail contracts management.
Implement business strategies, execute business plans and evaluate results.
Involve in daily operations and customer service support activities (i.e. provide post-sales support services).
Involve in system enhancement projects

Requirements:
Preferably Degree or above.
Experience in Read more
customer service.
Invites people who share values in service excellence, possess a positive can-do working attitude, be self-motivated, independent with good initiative.
Possess good presentation and negotiation skills, and be willing to learn and prepared to grow with the organization.
A team player with good interpersonal and communication skills, achievement oriented and results driven.

Others:
5-day work week.
Working Hours: Mondays to Fridays 9am to 6pm.
Skills

Sales Engineer - Singapore

The Opportunity

Due to our growth, our Imperva team is looking for a high energy and customer centric Sales Engineer (SE), to join the Global Field Sales Team, to be preferably based in Singapore

You will be supporting an award winning Enterprise Field Sales Team who consistently hit their commission accelerators and attend President's Club so we are looking for an exceptionally talented, motivated Senior Sales Engineer Read more
to bring their 'A game' and join a successful Team.

Imperva is a pioneer and leader of a new category of business security solutions for critical applications and high-value data in the data center. Thousands of the world's leading businesses, government organizations, and service providers rely on Imperva solutions to protect against data breaches, meet compliance mandates, and manage data risk.

The Sales Engineer (SE) will work alongside the Regional Sales Managers, as part of the Global Sales Team and oversee the sales support of Imperva's SecureSphere Web Application and Database Security/Compliance products to existing and prospective customers with the assigned geographic region. The SE is an integral part of the sales organization and assists the sales team with pre-sales technical knowledge and presentations. They work closely with sales managers, prospects and partners as a subject-matter expert to demonstrate how a proposed solution meets and exceeds customer requirements.

Responsibilities:

Participate in sales conference calls and prospect visits, providing product demonstrations in person and via WebEx, and working with prospects at both a technical and business level to show how Imperva's solutions can provide value to them.

Possess demonstrable skills in customer-centric selling and a proven track record using it to help drive revenue.

Participate as a technical resource at trade shows and conferences, when needed.

Work independently and as a vital member of a sales team.

Work with the sales team to strategize on sales approaches to develop business.

Ensure successful on-site product evaluations and post sale installations when necessary.

Manage the Regional Strategic Account customer base on their technical needs.

Plan, manage and execute customer product pilots.

Qualifications:

3-5 years of experience in network security, development, pre-sales engineering, or real world use of database and/or web application solutions; preferably with 2+ of these as a sales engineer and experience working in a start-up and vendor environment

Possess a solid understanding of web applications, database, security, and auditing environments

Must have experience with Linux

Must have knowledge of TCP/IP, HTTP, Load balancers, proxies and firewalls

Compliance standards knowledge (PCI, SOX, HIPAA) – an advantage

Knowledge in databases (Oracle, MS SQL, Sybase, DB2) – a significant advantage

Knowledge in application development (ASP, .NET, PHP, JSP) – an advantage

Experience with scripting and/or using RegEx - an advantage

Knowledge of advanced internet route selection protocols - an advantage

Excellent time management, multi-tasking, and prioritization skills.

Excellent written, oral communication and strong interpersonal, organizational and presentation skills

Able to effectively present technical material to small and large groups

Requires 50% travel availability and flexibility

Our Company

Imperva is an analyst-recognized, cybersecurity leader—championing the fight to secure data and applications wherever they reside. Once deployed, our solutions proactively identify, evaluate, and eliminate current and emerging threats, so you never have to choose between innovating for your customers and protecting what matters most. Imperva—Protect the pulse of your business. Learn more: www.imperva.com, our blog, on Twitter.

Legal Notice

Imperva is an equal opportunity employer. All qualified applicants will receive consideration for employment without regard to race, color, religion, sex, national origin, ancestry, pregnancy, age, sexual orientation, gender identity, marital status, protected veteran status, medical condition or disability, or any other characteristic protected by law.
Skills

Your new company

My client is a market leading manufacturer in the semiconductor industry and they are seeking a Sales Engineer/ Senior Sales Engineer to join their dynamic team

Your new role

Reporting to the Regional Sales Manager, you will be responsible for
>
>- managing the full sales cycle (presales and post sales) with clients
>- providing product specific application support
>- work closely with client to come up with solutions
>- travelling to customer's Read more
site to provide technical support
>- travelling to company's regional plan

What you'll need to succeed

You will ideally have at least 1 - 3 years of technical sales experience in the semiconductor / pumps/ valves industry with good interpersonal skills and a hungry appetite to learn and succeed. You will also need to be open to business travels.

What you'll get in return

This is a unique opportunity to join a market leader in the industry with a great emphasis on employee career development!
>
What you need to do now
>If you're interested in this role, click 'apply now' to forward an up-to-date copy of your CV to glenys.yin@hays.com.sg, or call 6303 0720 now.
>If this job isn't quite right for you but you are looking for a new position, please contact us for a confidential discussion on your career. #1172144
Skills PART TIME JOB DESCRIPTION
The Opportunity
Flying Chalks is a young global company conceived with the mission to enhance the overseas studies experience of students worldwide!
We achieve that by providing Study Abroad Services to students who would like to pursue their studies overseas; ranging from consultations and university applications, to VISA applications and accommodation placement.
And to complement what we do offline, we also operate the first one-stop platform for international Read more
students worldwide. Through it, students can seamlessly PLAN their overseas studies, benefit from SHARED experiences and CONNECT with other students with ease.
We are looking for a Part-time Study Abroad Consultant to help consult students interested to study abroad and help grow our business in Singapore!
Headquarters: Singapore
Branch offices: South Korea, Vietnam, Indonesia
Website: www.freelancezone.com.sg/...arttime.html
www.freelancezone.com.sg/...arttime.html
www.freelancezone.com.sg/...arttime.html
Job Description
The foreseeable job scope will include the following:
Sourcing new sales leads for our services through various marketing channels (e.g. social media, digital marketing, telemarketing etc.)

Following up with the sales leads through calls, emails and consultations, then close deals with students who want to engage us to help them study abroad. This will be your top priority.Assist students with their university application, VISA application, and other deliverables offered as part of the service.
- Provide pre- and post-sales customer service to parents and students.
Participate in offsite sales events and presentations.Review and improve our product and service offerings.
Job Requirements
We are seeking for individuals who possess:
English: Professional / Working-levelA university degreePassion in sales and making a positive impact on students' educationExcellent communication and interpersonal skillsBonus points if you have either or all of the following: 1) Have worked in the Study Abroad industry 2) Possess related Sales or Marketing experience 3) Have experience studying abroad
Additional Benefits
Learn Marketing and Sales strategies from Flying Chalks' Senior Management team.Work alongside a multinational team from South Korea, Indonesia, Vietnam and more

Receive opportunities to go for business trips to countries like South Korea and Vietnam if you perform well.Be one of the first few members of an aspiring start-upReceive attractive commissions as bonus for outstanding performance!
Work hours: Part-time during regular work days (exact days and time to be discussed)

Application process
Please send your Cover letter and Resume Should your experience and expertise match our requirements, you will be contacted for an interview.
JOB REQUIREMENT
Sales Operations
Sales
Good Communication Skills
Business English
Events Management
Skills
Description
>Provide solutions to technical problems for system administrators deploying, managing, and integrating Apple products with third party products and server platforms, or networks. Assists in the creation and maintenance of technical resource documents and other operational duties within the department.
>
Work with customers to address post-sales technical customer support issues. Crafts and tracks technical critical issues retaining customer issue ownership in order to provide timely follow up with customer Read more
as required. Researches order and repair status for customers. Reviews warranty claims. Works with many multi-functional groups including Apple Sales, Product Engineering, Product Marketing, and service groups within Apple, to champion and resolve customer issues. Responsible for effectively positioning Apple's support products and technical solutions. Follows established procedures.
>
He or She will be a strong advocate for happiness of customers. Have excellent general knowledge of networking and server administration, with strong technical foundation in troubleshooting theory and aptitude.
>
The ideal candidate will have maintained above average attendance and phone metrics in the most recently held support position. Proven experience with MacOS X Server, iOS, Windows, or Unix, administration is helpful.

General responsibilities include, but are not limited to, the following:

- Strong self-motivation
>
- Research, investigate and provide high quality responses to technical enquires

- Maintains an ongoing expert knowledge of diverse technologies

- Flexibility to take on additional roles and responsibilities as they develop

- Troubleshooting MacOS, Mac OS Server, iOS, Airport, iApps, OS X Server, RAID, Xsan, and iOS devices

- Arrange repairs for multiple product types

- Maintain knowledge of special contracts and procedures for high volume schools

- Occasional (scheduled) domestic and international travel, after-hours, weekend, and on call duty rotation.
Key Qualifications
>Ability to collect information and solve complex problemExperience with integrating, supporting and troubleshooting Apple products in complex environmentsExperience supporting and troubleshooting Microsoft and UNIX operating systems and directory servicesExperience using client and device management tools such as Mobile Device Management softwareKnowledge of UNIX command-line, scripting, backup/restore operations, network storage troubleshooting a plusExcellent Enterprise level customer-facing interface skillsWillingness to work with team members asking and answering questionsExcellent written and verbal communication skills in English and MandarinNormally requires a Senior-level department server administration experience
Skills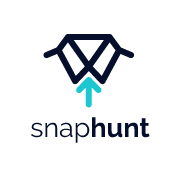 The Offer


Flexibility to plan your schedules according to your individual lifestyles and working preferences.
Transparent and result-oriented remuneration structure
Mentorship by experienced consultants with specific and in-depth training on an individual basis


The Employer
Our client is a group of financial consultants that is committed to delivering the best financial advice and practices to their clients. They aim to be progressive leaders in the Financial Planning industry

The Job

Your responsibilities will include:

Acquiring customers Read more
to grow own portfolio.
Marketing and sale of life insurance and other financial products from our list of product providers.
Facilitating and supporting customers' purchase journey.
Practising professional financial planning to provide holistic perspective of protection, savings and investments needs and gaps, and make appropriate product recommendations.
Ongoing post-sale customer service.
Performing regular financial reviews with customers to ensure client's portfolio remains relevant to changing needs.
Ensuring that transactions are compliant with governing laws and ethical standards.
Staying abreast of market trends, best practices, products and processes through continuous professional development.


The Profile


You have at least a Diploma/Degree of any discipline
Having prior experience in financial services sales with proven track record will be an added advantage
You have a passion for Financial Planing and Wealth Management
You have strong analytical skills to be able to analyse and plan a portfolio in context of a variety of metrics
You have strong interpersonal skills are able to communicate clearly to clients
You are driven and self-motivated
You are able to work independently with minimal supervision in a fast-paced environment.


.Ref :76108011
Skills Basic salary up to $4500 5 days work week Location: West (Jurong East) Industry: IT Hardware (Networking Products) Role & Responsibilities: New product testing, conduct comparison on products and complete testing report Handle customers' technical enquires & conduct trouble shooting based on customers' feedback To gather product issues and feedback with HQ technical team & resolve the issues Product technical support for Networking (Pre & Post-sales technical service). Read more
Understanding and providing the topology of networking solutions is a mandatory. Product technical support for Smartphones (pre-sales & after-sales technical service) IT forum support – reply customer enquiry in forum, feedback of technical as well as any other product related issues Website maintenance – to ensure the latest firmware, software & customise local emulators are available in local website Update on Products Model Responsible for all Products certification Provide training support for 3rd party Update the customer service form & warranty form to soft copy Perform any other ad-hoc duties assigned Requirements: At least 2 Year(s) of working experience in the related field is required for this position. Preferably candidate specializing in Networking & IT related Technical Support or equivalent Good oral and written communication skills Please kindly send in your updated CV (please include your current salary package with full break down and expected salary) to angela.. Your interest will be treated in strict confidence. People Profilers Pte Ltd No. 1 Finlayson Green #18-01 Singapore 049246 DID: 6950 9743 http://www.peopleprofilers.com Cheah Man Cheng, Angela EA License No. 02C4944 Registration No. R1982112

'A' Levels, Diploma, Bachelor's / Honours
Skills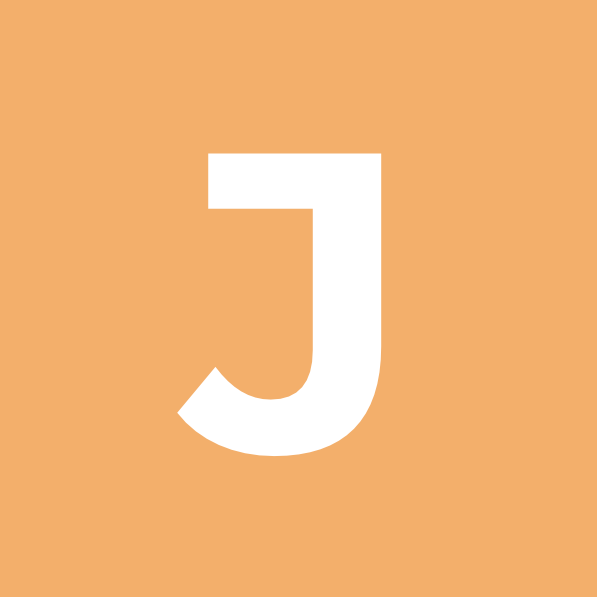 Job Title: Enterprise Sales Executive (Solution Sales)Industry: TechnologySalary: SGD 5000 - 7000Location: Central, SingaporeAbout Company:Since its founding in 2007, Our client has focused on delivering its cloud based contact management service to customers in Japan and beyond. It is setting the standard in Japan for cloud-based contact management, with annually doubling numbers of users from over 7,000 premium corporate users even for Government users.Job Description:- As part of Read more
the Local Sales Team responsible for hunting new business and meeting business growth sales targets, the Executive will be required to assist the Regional Sales Manager in the efforts to meet sales objectives. He/she will need to be strong in communication with clients through face to face meeting or web-meeting that has been pre-qualified by the Inside Sales Team. Other areas of responsibilities include providing support in post-sales activities with the Customer Success Team in conducting onboarding training for new customers.Job Requirements:- Good exposure in IT solution sales for at least 3 years and above- Knowledge of B2B SaaS business (SFA, CRM, groupware etc.) is required.- Strong will and passion to create and develop a new market who sympathizes with the company mission (Turning encounters into innovation).- Confident self-starter with excellent networking and persuasion skills- Good communication, PowerPoint and presentation skills- High standards of customer service, honesty and integrity- Able to work well in a team and appreciate cultural difference and diversity- Have the desire to succeed in a dynamic environmentCompensation:- Transportation Allowance- Medical Fee- Medical Insurance- AL: 14 days- ML: 14 days- Performance bonus- Working hours: 9am~5:30pmInterested applicants are invited to submit their resume via clicking the apply button.JointHire Singapore Pte Ltd.(EA License No.: 17C8920)Terrence Lai (Registration No.: R1219836 )
Skills Basic salary up to $4500 5 days work week Location: West (Jurong East) Industry: IT Hardware (Networking Products) Role & Responsibilities: New product testing, conduct comparison on products and complete testing report Handle customers' technical enquires & conduct trouble shooting based on customers' feedback To gather product issues and feedback with HQ technical team & resolve the issues Product technical support for Networking (Pre & Post-sales technical service). Read more
Understanding and providing the topology of networking solutions is a mandatory. Product technical support for Smartphones (pre-sales & after-sales technical service) IT forum support – reply customer enquiry in forum, feedback of technical as well as any other product related issues Website maintenance – to ensure the latest firmware, software & customise local emulators are available in local website Update on Products Model Responsible for all Products certification Provide training support for 3rd party Update the customer service form & warranty form to soft copy Perform any other ad-hoc duties assigned Requirements: At least 2 Year(s) of working experience in the related field is required for this position. Preferably candidate specializing in Networking & IT related Technical Support or equivalent Good oral and written communication skills Please kindly send in your updated CV (please include your current salary package with full break down and expected salary) to angela.. Your interest will be treated in strict confidence. People Profilers Pte Ltd No. 1 Finlayson Green #18-01 Singapore 049246 DID: 6950 9743 http://www.peopleprofilers.com Cheah Man Cheng, Angela EA License No. 02C4944 Registration No. R1982112

'A' Levels, Diploma, Bachelor's / Honours
Skills