Sign in or register for a JobTech account.
Jobs that require

pre-sales

skill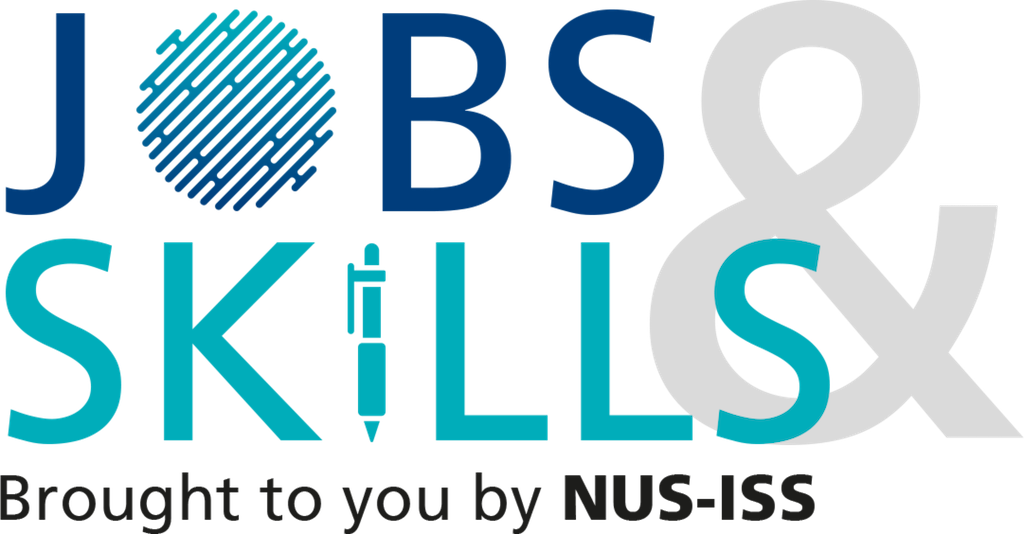 We have a great opportunity for a talented and self-motivated Assistant/Project to join our Financial Services Industy at NCS. At NCS, we seek to nurture talents in creating and developing innovative solutions. If you are passionate about new technologies and new ideas, NCS could be a place for you!
Assistant/Project Manager is responsible for the managing and implementing of medium scale IT projects with quality, within scope and to ensure deliverables are on time and conform to processes and standards meeting customer's requirements
Roles & Responsibilities
Project Delivery
• Analyse and document requirements by liaising with a range of people including users and managers, drawing together information needs across a distributed organisation
• Establish and prepare project plans, risk management plans, project milestones and deliverables in consultation with business users and architect/designer
• Manage the implementation of the project on a daily basis with regard to schedules, budget, manpower and quality
• Manage the scope definition and change control mechanism
• Escalate and discuss project overrun issues, scope creep, integration issues, resource requirements with Project Director (PD)/Service Delivery Director (SDD)
• Manage integration of various components of the project including hardware, software installation, testing, business process review, redesign, application development, migration and data conversion etc.
• Manage project activities to ensure timely delivery, including identification of critical path, monitoring and driving completion of interdependent activities and adjustment to project schedules to achieve overall completion deadline
• Manage resources including hardware, software, human resource facilities and logistics required for project so as to ensure completion within budget.
• Review project documentation to ensure that it meets customers requirement and conforms to quality management process, standards and procedures to minimise rework and system failures
• Define project resources, performance reviews and post implementation evaluations
Customer/ Vendor Management
• Negotiate with vendors and across teams to ensure adequate resources are available during various phases of the project
• Build relationships with users, technical staff and management to determine and resolve issues associated with systems implementation
• Manage contracts and subcontractors
• Negotiate with customers on change request effort, schedules and prioritize changes based on business needs
• Clear and open communication with customers on project issues or clarifications
Business Development
• Proactively identify opportunities for further expansion or improvement of services delivered to the customer and liaise with the Account Manager(s) for development of that opportunity
• Be involved in pre-sale activities
Team Management
• Liaise with team members to ensure that all tasks and deliverables are proceeding according to schedule
• Plan, track and monitor the tasks assigned to the team leader/ members
• Delegate tasks effectively by providing clear and specific instructions and goals
• Provide leadership to the project team to ensure that proposals/enhancements are fully analysed and evaluated for their benefits and costs
• Provide the project team with accurate information about business needs and priorities as well as details about existing business systems
• Participate in leadership activities and providing performance feedback and developmental coaching
• Monitor and improve team performance, providing leadership, coaching, and performance management

The ideal profile should have / be
• Typically 8 years IT project management experience
• Experience in the development, implementation and support of information technology projects in a range of organizations
• Degree in Information Systems or equivalent
• Self-motivated with a positive "can-do" attitude, creative with excellent presentation, communication, negotiation and interpersonal skills including strong persuasive techniques.
• Able to lead, develop and maintain respectful and trusting relationship
• Proficient in written and spoken English
• Able to travel as required

Skills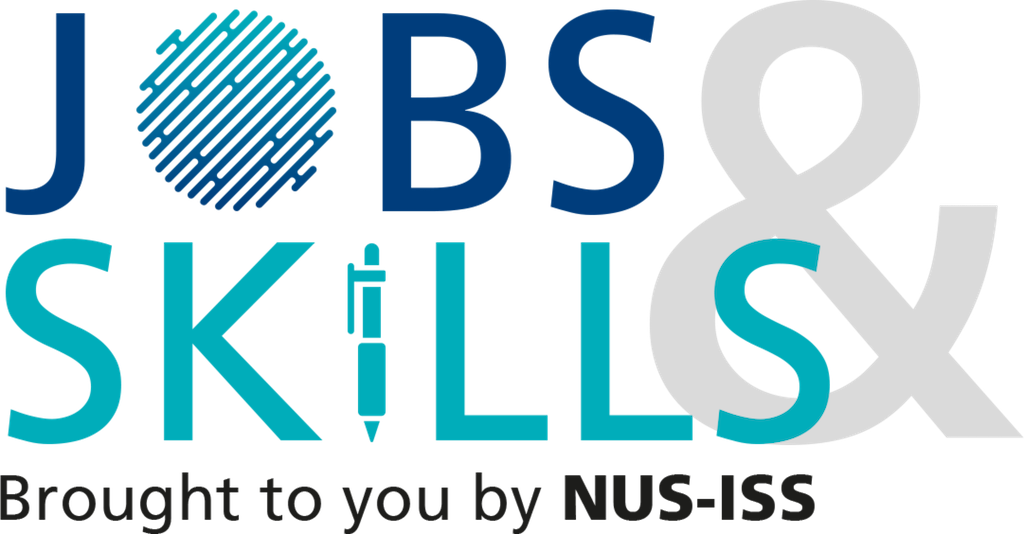 We have a great opportunity for a talented and self-motivated Business System Analyst Lead to join our Business Application Services team at NCS. At NCS, we seek to nurture talents in creating and developing innovative solutions. If you are passionate about new technologies and new ideas, NCS could be a place for you!
Roles & Responsibilities
Plan and lead requirement gathering and design
Clarify requirement and manage scope against baseline
Participate in developing and reviewing Functional Specifications/User Cases
Participate in developing test plan and reviewing Test Specification
Participate in developing Technical Design Specifications
Provide programming guidelines and coach software engineers in delivering in accordance to requirement and ensure that the architecture is followed throughout the entire project lifecycle
Conduct code walkthrough/reviews
Provide support to pre-sales solution team

The ideal profile should have / be
Typically 6 years IT experience and 1 year of IT / Communications Engineering project management experience
Ability to manage low complexity projects
Possess relevant system development / maintenance experience using Java-related technologies
Self-motivated with a positive "can-do" attitude, creative with excellent presentation, communication, negotiation and interpersonal skills including strong persuasive techniques.
Ability to lead, develop and maintain respectful and trusting relationship
Proficient in written and spoken English
Degree in Computer Science / Computer Engineering / Information Technology related field, or IT equivalent
Skills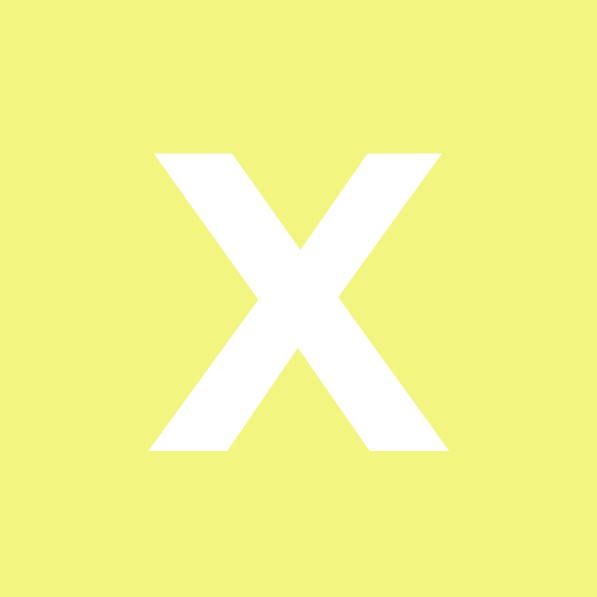 ABOUT XCEPTOR

Xceptor is the leader in data-centric intelligent automation software. We capture and transform data; overhaul and optimise processes. We automate the complex. Simply.

As part of the ecosystem of digital transformation technologies, we intelligently connect the right data, in the right format, at the right time.

With over 55 clients including HSBC, J.P. Morgan, Standard Chartered, BNY Mellon and Deutsche Bank, Xceptor has locations in London, New York, Singapore, Read more
Cape Town, and Sydney.

OUR APPROACH

Since Xceptor's formation in 2003, we have been passionate about data. Our technology is different, as is the way we do business.

Our clients: We pride ourselves on our straightforward and honest approach from a project and commercial perspective. This has enabled us to build strong, global relationships so we now work with an impressive client list of industry leaders in banking, financial services, insurance, and energy trading. We are a key partner in our clients' digital transformation programmes.

Our solution: Xceptor has been at the forefront of automation since 2003. Today we work with our clients to put data at the heart of intelligent automation. With large and increasing amounts of data driving complex processes and workflows, our solution can handle simple tasks with structured data to complex processes with unstructured data. We are part of the digital data revolution.

Our people: We are on an exciting journey. Our people enable Xceptor to be the high growth, profitable company that it is today. And we still have so much more to do. Check out what is our team are saying about working at Xceptor on Glassdoor and our Careers page.

THE ROLE

The individual: We are looking for a strong software salesperson, with a proven track record of selling into the Finanical Services industry. Must have significant experience of winning and closing software license business into flagship institutions through direct sales, across the APAC region.

Role Dimensions: This is an individual contributor role, demanding a high level of strategic thinking, autonomy and the ability to be a part of an entrepreneurial business in significant growth mode. The right candidate will be open to the challenges that this 'start-up' mentality may present.

This role requires a hunter in approach and someone who will bring their own network to the business, both for direct and indirect sales.

RESPONSIBILITIES

Take direct responsibility for driving all aspects of the sales process, including prospecting, senior level relationship management, product demonstrations, sales/contract negotiation, and sales closing.

Develop new and existing partners relationships to help drive sales opportunities.

Work with the Partnership Director to develop, and deliver against, a strategic sales plan.

Work closely with other business leaders to drive the delivery of new business wins.

Work closely with the Pre-Sales team to coordinate product demonstrations and workshops for prospective clients.

Meet and exceed licence sales targets – both direct and indirect.

EXPERIENCE AND QUALIFICATIONS

Experience in financial services software and software license sales.

Strong sales experience with a proven track record.

Strong awareness of the key challenges within the Financial Services industry.

Strong existing client relationships.

Strong solution sales professional with a proven record of achieving /exceeding annual quota target.

Relevant sales experience with strong existing client relationships.

Able to demonstrate an understanding of the dynamics involved in selling software licenses.

Experience of environments where the sales process involves multiple tiers of complex organisations and where the sales cycles are long and consultative.

Able to proactively own the entire sales process and handle multiple responsibilities simultaneously.

High competence in delivering product presentations, client workshops and proof of concepts.

Strong commercial awareness, excellent client facing, and interpersonal skills.

Must be a self-starter and have strong communication skills.

In return, we will offer exposure to global, blue-chip clients and an unparalleled experience of best practice. This is a fast-paced, dynamic and highly collaborative environment where there are significant opportunities for growth and development.
Skills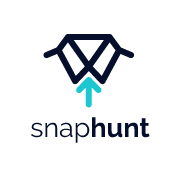 The Offer

Join a high growth IT Solutions and Services providing firm
Excellent opportunity to build your own team and develop leaders


The Employer
Our client is a rapidly growing IT Solutions and Services provider focused on providing services around Enterprise Solutions, Custom solutions and Business Intelligence solutions. With an increasing client footprint in the region, they are looking for passionate business analysts, developers, architects to join their team in Singapore.

The Job
As Read more
a Program Manager, your responsibilities include:

Managing the delivery of multiple locations, both onsite and offshore.
Taking up overall responsibility of Delivery, including - Presales, Resourcing, Delivery, Customer Satisfaction, Managing SLA/KPIs, Account Mining, Managing P&L and Account Growth.
Contributing to Thought Leadership in the area of Delivery and Solutions pertaining to BFSI.
Interacting and sharing your point of view with CIO and CIO-1, CIO-2 levels.
Adhering to SLAs / KPIs of the project.
Driving governance-related meetings with customers at various levels.
Identifying areas for innovation and automation in the delivery life cycle and driving the team towards innovation & automation.
Working closely with the sales team on new opportunities and preparing proposals and bidding for projects.
Building the team & developing and nurturing leaders.
Collaborating proactively with various internal competency teams
Ensuring a higher degree of customer satisfaction.


The Profile

You have at least 16 years of strong delivery experience, with solid domain knowledge in Banking & Financial Services (particularly Corporate Banking, Retail Banking or Private Banking).
You have experience working with software vendors/partners in delivery – including engaging with vendors, negotiation, governance review w.r.t delivery etc.
You have a proven track record of meeting/exceeding your targets.
You have excellent team management skills and you can coach and mentor teams to scale up fast.
You are adept at preparing proposals and have experience in bidding for projects.
You possess excellent interpersonal as well as written and verbal communication skills.
You are a strong networker & relationship builder.
You are highly driven and work well in fast-paced environments.


Ref No: 52270406
Skills Singtel

Job Responsibilities:

ANZ/VISA/Thomson Reuters

Manage price updates in accordance with the customers' account commercial requirements:

Developing price update procedures in accordance with customers' commercial requirements

Managing price updates resulting from scope changes and contract changes

Review price impacts to the account as a result of any modification of existing 3rd party contracts on overseas access

Managed & ensure subsequent quotations to customers are within the respective Biz case margin and comply with customers' commercial Read more
requirements

Resolution of pricing issues and track down all the pricing requests and promptly close any outstanding pricing requests in system according to agreed service level agreement in turning around timeline

Assist sales in accordance with defined and agreed pricing activities by responding to day to day pricing requirements, update status and raise any open issues to the relevant parties for resolutions within the agreed timeline.

For ANZ specific, maintain the International Price Book & proactive benchmarking of our pricing constructs. Provide monthly updates on the price book to Optus Commercial team and Optus Billing team to prevent SingTel group revenue leakage.

For ANZ, provide carriage quotation to Optus ANZ Proposal team, work with Solution team, overseas 3rd party service providers & SGO to secure best pricing, include submitting request in Quotation System (QH), revise & finalize quotes to Optus proposal team upon receipt of complete quote from partners; focus on pricing constructs & continue benchmarking against current Price book. Check that final customer accepted price updated in system. Re-compute the non ICB countries pricing with SGD base & AUD to ensure accuracy.

Support Bid team in the resign of customer contracts for carriage pricing. Support pre-sales or renewal activities, such as gathering of carriage costs quotes and populating customer requests into Quotation System (QH).

Work with Account Support Executive & any other team on mass update exercise in Pegasus Billing Systems after renewal of contract. Check to ensure correct prices are updated to system.

Responsible for calculation of Business case for customers by sites to evaluate profitability of sites due to changes bandwidth requirement & evaluate overall impact on the original business case.

Job Requirements:

Bachelor degree in Accountancy, Finance, Business or Mathematics

3 years relevant working experience in finance and analysis field

Diploma holder with more than 8 years of relevant experience

Proficient in Microsoft application (Excel, Powerpoint, Word) and SQL

Good interpersonal skills

Self-motivated

Able to work well in a team and also work independently

Strong Analytical skills and comfortable with numbers

Meticulous and able to handle numerous time-critical assignments simultaneously

Apply now »
Skills Roles & ResponsibilitiesAs a Business Development Manager, you will play a key role in managing teams and driving projects to research and qualify opportunities for some of the most successful technology companies in the world. The ideal candidate has a positive team spirit, strives for continual personal and professional growth, and is committed to both their success and the success of the organization.

This role requires the candidate to Read more
be bi-lingual in English and one other Asian language such as Bahasa Indonesia, Traditional Chinese/Simplified Chinese/Cantonese/Mandarin, Vietnamese, Korean, Hindi or Thai.

The Job:

Reporting directly to the Senior Manager, you will:
· Manage complex, integrated lead generation and management projects (includes project conceptualization, creation of project documents and call guide, database management).
· Effectively manage multiple clients with different lead management programs.
· Manage project budgets, resources, and timelines, ensuring efficient and timely deliveries.
· Manage overall client satisfaction.
· Team leadership and training; ensure professional management standards are adhered to. Conduct market research & intelligence for collaterals, sales tool kits, and other promos for campaigns' launch.
· Demonstrate ability to identify new projects within existing accounts and work with business development to upsell new services.
· Account prospecting and pre-sales activities, provide an overlay support on new business opportunities and help close those accounts.

Job Requirements:

· 4+ years of experience within B2B Sales and Marketing.
· Managing Clients from China/Taiwan/ HongKong, Korea or any one of ASEAN clients
· Proven track record of successful project management.
· Strong communication and interpersonal skills, and client management experience.
· Excellent attention to detail and organizational skills.
· Excellent leadership skills, able to support the team when under pressure.
· Flexible attitude and team player.
Skills • Highest remuneration package in market
>• MNC
>• Promising career prospects
>
>Responsibilities:

Establish rapport and maintain good relationship with potential and existing customers
Expand market share and increase customer base to achieve sales target
Provide good customer service while attending to sales enquiries
Pre-sales preparation and provide good after-sales service

Requirements:

Diploma/Degree in Mechanical Engineering or related discipline
2-4 years of Sales experience (Chiller or HVAC background will be added advantage) (Others are also welcome too)
Microsoft Office Read more
skills
Good communication skills

*** Sincere & Interested applicants, kindly forward your *Updated resume (word doc format) to [Click Here to Email Your Resume] and CC: Allan (R1223894) ***
Skills
Launch innovations in nearly every commercial and defense aircraft platform

Honeywell is charging into the Industrial IoT revolution with the establishment of Honeywell Connected Enterprise (HCE), building on our heritage of invention and deep, on-the-ground industry expertise.

HCE is the leading industrial disruptor, building and connecting software solutions to streamline and centralize the assets, people and processes that help our customers make smarter, more accurate business decisions. Moving at the Read more
speed of software, we are creating, innovating and delivering solutions fast, challenging the way things have always been done, piloting new ways for all of us to work, and expecting our successes to set new standards for our customers and for Honeywell.

Honeywell Connected Cyber is seeking an

Enterprise Solution Architect Cybersecurity

for our City, Country location

· Support Sales Account Executives and/or other Honeywell sales functions combining knowledge of Enterprise IT and industrial Cyber security best practices to develop Architecture that meet customer needs and requirements.

· Manage multiple pursuits across many accounts tailoring solutions and developing business to achieve revenue in assigned line of business

· Provide competitive insight and trends in support of sales pursuits

· Participate in promotion of Honeywell and development as an expert in your field through

Participation in industry forums, webinars, customer seminars

The ESA will develop collaborative technical relationships with customer prospects and develop solutions to meet their needs. This work includes architecting, designing and presenting the market leading Honeywell ICS solutions/ Portfolio, Bills of Materials (BOMs) and proposals. This individual will possess a combination of technical depth in the areas of Enterprise IT, Industrial Process Control, Industrial Networking and Industrial Cyber Security.

Key Deliverables:

· Technical Proposal, Tailored solutions and value propositions for line of business

· Enterprise Cybersecurity Pipeline growth

· Revenue and growth above set quota in support of Annual Operating Plan (technology, solution set or vertical market)

· Participation in Territory Planning and Strategy as well as forecast calls

Main Responsibilities:

Sales Process

Support sales force to identify new sales opportunities with focus on providing consultative support by building value propositions for solutions into the account; serving as the expert for Industrial Cyber security. Be the focal point for pursuit plans and proposal strategies, for Cyber security.

Develop

and maintain deep understanding of Honeywell Industrial Cyber Security solutions Portfolio.

Maintain

Deep understanding of 3rd party solutions and keep current Knowledge to market solutions and integration abilities

Identify

and understand customers business goals, operating objectives and requirements, and customize Honeywell Industrial Cyber Security Portfolio to best meet their needs.

Serve

as the primary technical cyber security sales support resource for regional Honeywell and working closely with HICS leaders and sales force.

Lead

Customer Facing Demonstrations, Proof of Concepts, and RFI/RFQ/RFP technical solution design and responses.

Obtain

deep internal process knowledge around how Honeywell qualifies and certifies 3rd party cyber solutions.

Able to Configure

and deliver Networking and Key 3rd party solutions Cisco, McAfee, Palo Alto Networks, MSFT and other vendor BOMs and quotes to customers.

Join forces

- With Enterprise seller and regional sales force in Territory Planning, Weekly, Monthly and quarterly forecasting reviews to accurately Plan required actions to grow business and achieve HICS AOP.

- With Global Solution Architect team to maintain standard solutions

- With PLMs (Product Line managers) and Product Owners providing market technical intelligence, communicate customer feedback and requirements and keep current with the products strategy

Support

Honeywell Industrial Cybersecurity to Achieve their financial commitments by achieving or exceeding assigned Quota and providing best in class technical team work with sales force.

Communicate

effectively when working with internal and external customers and vendors.

YOU MUST HAVE

· BSC of Engineering/ Computer or Equivalent, 5+ years experience in industrial networking or industrial cyber technology

· Excellent Presentation skills

· Excellent English (Writing, reporting and communication skills)

· Minimum 5+ Years Knowledge of Current Industry Network and security Standards such as: IEC 62443, NIST, NERC CIP

· Minimum 8+ years Experience managing and deploying Microsoft windows 7-10, server 2008R2,2012, 2016), Active directory, DNS, WSUS, Terminal server) and the supporting security features available to each operating system

· Network Certifications (CCNA, CCDA or equivalent)

· Security Certifications CISM, CISSP, GCISP or Equivalent

· Minimum 5+ years of experience with Enterprise IT solutions, SOC, NOC, Threat Intelligence design and selling

· Minimum 5+ years combined pre-sales/technical sales support/application engineering experience required

· Ability to travel up to 50% in a region required

WE VALUE

· MSC is preferred

· 5+ years of Honeywell Process and Industrial Networking knowledge specific to Honeywell solutions and how to align with customers drivers preferred

· Experience in the configuration of different cyber security controls and solutions; for example: Identity and access management, network security, endpoint security, application security, IDS/IPS, deep packet inspection, SIEM, data analytics, security and/or risk management, SOC and NOC are strongly preferred

· Technical background in the areas of Enterprise IT and industrial control systems, process control networks, SCADA or other industrial automation is important and preferred

· Successful application engineer and/or technical sales support track record

· Experience working with Consultancy companies

INCLUDES

• Continuous personal development

Additional Information

JOB ID:

HRD85321

Category:

Sales Support

Location:

17 Changi Business Park Central 1,U01-01/09, #02-01/09, #03-01/09, #04-01/09 & #05-01/05,Singapore,SINGAPORE,486073,Singapore

Exempt

Careers at Honeywell - Engineering
Skills Roles & ResponsibilitiesRESPONSIBILITIES

· Provides technical leadership and direction to partners and customers in the development of fully integrated technology solutions in support of sales activities in the assigned market
· Able to conceptualize, present and articulate complex solutions features and benefits, future direction and overall solutions to customers and partners
· Maintaining an expert level of product and application knowledge on the Biqmind hardware and software solutions
· Work with our Read more
sales team to help ensure success in accounts ranging from small startups to large enterprises
· Translate technical concepts into business benefits for management and executives
· Design and execution of reusable sales and technical packages for each phase of engagement
· Conducting product demo to both business and technical users
· Put together functional and technical elements for RFPs and responsible to come up with required project costings
· Perform hands-on work with partners and customers during product evaluations and post-sales
· Perform hands-on tests to validate partner products and proof of concept setups
· Lead proof of concept implementations from concept through execution
· Installing and configuring software, hardware and networks
· Put together design guidelines and recommend improvements to customers
· Ensuring regular reviews are carried out with customers, to meet needs, achieve customer service excellence, and guide future improvements/services for customers
· Provide feedback to Product Management and Engineering
· Liaising with relevant internal stakeholders to ensure that customer needs are met, and requirements are shared
· Keep up to date on competitive solutions, products, and services
· Travelling to project sites to assist in site survey, installation, integration, and training services
· Assisting in providing feedback on the design and development of new product features and tools based on existing deployments & pre-sales activity
· Create/Update technical documentation, manuals, IT policies on the internal knowledge base system
· Provide technical and non-technical support through phone, email and ticketing portal
· Manage ticket queue and take ownership and responsibility of queries, issues and service requests assigned and SLA
· Create and update support documentation
· May be required to cover onsite support as and when necessary

REQUIREMENTS
· Bachelor's degree or Master's degree in Electrical/Electronic Engineering, Computer Science or related discipline
· 8–12 years of experience in the technology industry with a focus on technical consulting and project management across hardware and solutions
· Deep expertise in virtualization, backup & archival, storage, internet technologies, cloud computing, IoT, protocols and security
· Good understanding of IoT Edge Devices, including Sensors, sensor modules, and related boards (Raspberry Pi, Arduinos, etc.)
· Good knowledge of networking, wireless infrastructure and deployment
· Knowledge in Video Analytics and Image Recognition applications
· Knowledge and basic hands-on skills in Linux
· Familiar with container orchestration frameworks, e.g. Docker, Kubernetes, OpenShift
· Previous experience deploying large RF/wireless systems
· Well-versed with large IT project tender & proposal process
· Project management skills strongly preferred
· Excellent organizational and time management skills
· Available for travel – up to 50%
· Comfortable working in the field at customer sites and outdoors
· Excellent presentation/communication skills (written and verbal)
· Proven ability to work in teams and achieve results

PERSONAL ATTRIBUTES
· Highly responsible and independent, hands-on problem solver
· Excellent interpersonal, analytical, communication, and written and verbal skills
· Flexible, open-minded, self-motivated, quick learner, initiative, reliable and a team player
· Able to multi-task, prioritize activities, work independently and calmly under pressure
· Ability to adapt and thrive with changes
· Comfortable collaborating across teams
Skills Meet Our Team:

As a key contributor to the topline success of Pega you will join a passionate sales team who are supported by pre-sales engineers, dedicated sales leaders and an awesome product to achieve success in solution sales in software.

Picture Yourself at Pega:

Pega is changing the way the world builds software and you will help customers realise the benefits. In this role you will showcase the world's most Read more
innovative organisations who have used Pega, to win business from within the

Telecommunications

sector.

What You'll Do at Pega:

You will open doors into new accounts and radiate new business within our existing customer base in your assigned

Telco portfolio

Continuously and tenaciously build and maintain a pipeline of sales activity through contextual prospecting and pipelining using a variety of methods

Share insight with the customer and teach them something valuable about how to compete in their market

Work with Pega's partners to generate Pega value propositions

Who You Are:

You are a hunter with an appetite to exceed and will leverage our market-leading technology and your network to challenge the norm and influence customers on their digital transformation journey.

A high achiever in complex software sales

Domain expertise in Enterprise Software

Unwavering focus on creatively building and maintaining a strong sales pipeline of prospective opportunities

An active listener who can hear and understand what is said and not said and comprehend the meaning and intent

A persuader and influencer, using appropriate interpersonal styles and communication methods to gain acceptance of thoughts, plans, activities, services and products

Working knowledge of BPM, CRM, Case Management Software or enterprise-wide specific solutions within the related industry is desirable

What You've Accomplished:

Success in a complex, solution sales environment

A strong network that you can leverage and who want to hear your thought leadership

Being an influencer with the ability to persuade and challenge a customer's status quo

Being a self-starter, driven by success and money with a hunger to achieve more

Pega Offers You:

Uncapped commissions and achievable sales accelerators

Gartner Analyst acclaimed technology leadership across our categories of products

Continuous learning and development opportunities

An innovative, inclusive, agile, flexible, and fun work environment

Competitive global benefits program inclusive of pay + bonus incentive, employee equity in the company
Skills