Sign in or register for a JobTech account.
Jobs that require

pre-sales

skill
IBM is currently seeking an Client Technical Specialist – POWER System Pre-Sales Specialist for IBM Systems. This position is responsible for the technical pre-sales of IBM POWER Systems Server Solutions in the Singapore Market.Client Technical Specialists are technical consultants to IBM clients, IBM sales teams and IBM Business Partners. They deliver industry centric business solutions to clients of all sizes and markets. As a client-facing, technical pre-sales professional, Read more
you will be guided by IBM's purpose – to be essential to its clients.We are seeking individuals interested in making an impact in selling IBM's Power Systems server portfolio in the Singapore market to maintain and grow existing revenue streams and relationships. If you are self-motivated, driven to win sales opportunities, and ready to interact daily with customers, colleagues, and business partners, lets have a chat!Key Responsibilities:Use technical and business acumen to understand the client's business requirements, technical requirements and/or competitive landscapeCollaborate with IBM sales teams to define, design, and detail the technical aspects and feasibility of proposed solutionsDeliver effective Proof of Concept (POC), Proof of Technology (POT), support critical situationsActively engage with clients to develop the trust and credibility to help them grow their businesses by solving strategic and tactical business problems with IBM's proven cognitive and cloud technology solutionsApply IBM brand strategies and offerings, methods and models, to ensure world-class design and deliveryAttributes:Demonstrated level of business acumen as it applies to the client's businessSkilled in provocative consultative selling, with an understanding of the client's needs and IBM capabilitiesCommercially minded and capable of supporting end-to-end sales engagements with the ability to think, plan and act strategicallyExtensive networking and interpersonal skills in complex environmentsSelf-starter with eagerness to seek and build new skills
Skills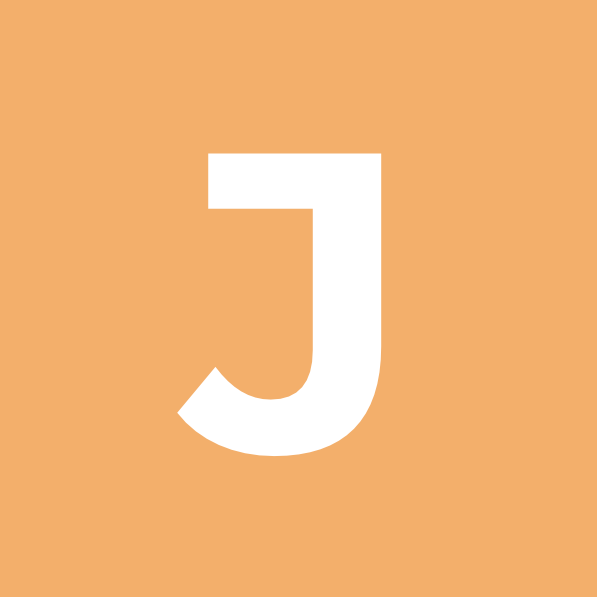 Job Title: Pre-Sales Engineer (Cyber Security)Industry: TechnologySalary: SGD 4000 - 6000Location: Central, SingaporeAbout Company:Our Client is a 100% subsidiary company of a Japanese information and Communications Company. They are one-stop service provider of all communication services . Their Singapore office is the regional HQ, providing comprehensive global and local communication services to companies developing their businesses in the region including Singapore, by tailoring services according to the characteristics Read more
of each region.Job Description:- Primary responsible for Security Solutions mainly: i) FireEye, Zscaler, Paloalto ii) Mail security- Work closely with the sales team as well as other business partners in articulating solutions to customer. - Conduct security consultation to help customers meet the requrement for audit.- Conduct educational service to customers.- Work with security solution vendors to build good relationships in a strategic way.Job Requirements:- Higher Nitec / Diploma / Degree holder- Minimum 3 years of experience as Presales / Postsales Cyber Security Engineer.- Good understanding of security products (FIreEye, Zscaler, Paloalto etc).- Knowledge of Cyber security related regulations and standards such as FISMA, FIPS/NIST SP800, NIST Cyber Security Framework, and TRMG from MAS is an advantage.- Be able to work independently and possess good presentation and negotiation skills.- Strong business acumen with strong interests in keeping up-to-date with current technologies.- Familiar with market trends for systems and SI security solutions.- Willing to support security related project implementation.Compensation:- Bonus: Variable Bonus (Dec / Jun)- Annual Leave: 12 days annual leave per year (add 1 day every year up to maximum of 22 days; pro-rated for first year)- Medical Leave: Sick Leave 14 days / Hospitalization Leave 60 days (inclusive of 14 days of Medical Leave)- Insurance: Group hospitalization and surgical with outpatient/dental benefits (current policy covers $2000 /$500 per year respectively), and personal accident insurance coverage- Annual Health Screening Provided- Company Mobile Phone Provided for Sales / Engineer staffInterested applicants are invited to submit their resume via clicking the apply button.JointHire Singapore Pte Ltd.(EA License No.: 17C8920)James Sim (Registration No.: R1980794 )
Skills </strong>

Singtel

</p>

The ICT Sales Manager/Sales Specialist is responsible to generate, maintain and further develop sales forecasts for allocated customer accounts or territory. He/she is required to develop, manage and maintain strong account relationships jointly with Account teams with the customers. Additionally, he/she is also expected to work cross-organisationally to coordinate pre-sales, professional services, and support resources to drive successful ICT infrastructure solutions for customers;

Manage assigned territory/accounts by nurturing business Read more
relationships with clients, understanding their business needs, and managing the sales process with an understanding of the client's buying process;

Measure, monitor and manage accounts sales performance and provide updates to management;

Develop and execute the client account strategy that defines how we will help the client fulfil their business needs, grow and differentiate themselves;

Participate and coordinate the appropriate pre-sales, services and support resources to successfully deliver solutions to clients;

Responsible for driving revenue, profit and client satisfaction for your assigned accounts;

Negotiate and close terms and conditions of agreements to deliver win-win solution for our clients and represent the clients to communicate their needs to relevant departments in SingTel/NCS;

Work with the Account teams in a collaborative sales approach in engagements where opportunities for your product or solution are presented, establishing a strong team selling approach;

Develop and cultivate strong relationships with key decision makers in the market and partners in the ecosystem of your product or solution e.g. Infrastructure Management & Solutions, Cyber Security, Cloud solutions and Managed Services.

Business development with ICT partners to further develop markets for SingTel/NCS

Creation of workshops with SingTel Account Management team as well as teams from ICT partners.

The ideal candidate should possess the following:

Degree in computer science/engineering or Business Admin

Minimum 5 years' experience in IT related direct sales

Have experience in IT infra, cyber security, Cloud Computing and Managed services

Apply now »
Skills Advisory Solution Consultant, Security & Risk

Location(s): Singapore

ServiceNow is changing the way people work. With a service-orientation toward the activities, tasks and

processes that make up day-to-day work life, we help the modern enterprise operate faster and be more scalable than ever before.

ServiceNow is seeking driven Pre-Sales Security Solution Consultants. The Security and Risk Solution consultant will provide solution leadership and expertise to support customers during the sales engagement. The Read more
Security Solution Consultant will participate in the acquisition and retention of

customers by leveraging the Security Operations (Security Incident Response, Threat Intelligence and Vulnerability Response) and the rest of the ServiceNow portfolio. This is a hands-on Security Solution

Consultant who can go wide and deep on solution development and positioning.

What you get to do in this role:

• Responsible for creating innovative solutions leveraging ServiceNow Security Operations( Security Incident Response, Threat Intelligence and Vulnerability Response) and Governance, Risk and Compliance.

• Review customer's security Consultative and design process and system integrations to ServiceNow Security Operations.

• Respond to customer questions relating to ServiceNow Security Operations and Risk

• This role is pivotal in providing our growing customer base, with lessons learned, strategies, and

advice to enhance real world security operations.

• Develop and contribute to sales campaigns focused on Security Operations and Risk

• Contribute and maintain a showcase of Security Operations solutions created on the ServiceNow platform

• Help develop solutions and capabilities that enable other Solution Consultants to demonstrate the value of Security Operations on the ServiceNow platform

• Configure solution environments to address customer requirements and business issues.

• Collaborate with Product Management and Development team members to enhance.

ServiceNow products with new capabilities that address customer needs.

• Ability to work in a global team and, share best practices and known solutions with other Solution Consultants to enhance the quality and efficiency of other team members.

• Stay current on competitive analyses and understanding differentiators between ServiceNow and its competitors.

• Supporting Marketing events – user conferences, trade shows, analyst demonstrations, webinars etc.

In order to be successful in this role, we need someone who has:

• 5+ years of pre-sales experience

• Work experience or strong understanding of Security Operations Center (SOC), Network Operations Center (NOC) or Computer Security Incident Response Center (CSIRC).

• Strong understanding of Networking and Security technologies: SIEM, IDS /IPS, vulnerability management, end-point protection, breach detection and threat intelligence.

• Knowledge of various attack vectors and intrusion methodologies: DDoS, malware, phishing, brute force, APT, buffer overflow, etc.

• Experience in security frameworks such as NIST 800-61, ISO27035, SANS, etc.

• Experience with threat intelligence frameworks, such as STIX/TAXII and OpenIOC.

• Strong preference will be given to candidates that have worked in Information Security at a global or national commercial enterprise.

• Ability to Consultant and effectively communicate solutions to business challenges.

• Responsible for understanding business and technical problems addressed by the products including applicable regulations, business drivers, security, and evolving business needs, etc.

• The following industry certifications are desirable: CISSP, GCIH, GCIA, GSEC, CEH, GIAC

• A Bachelor's degree or equivalent training in information security or computer science and 5+ years of experience is required.

• Must have strong written and oral communication skills and be self-directed and independent.

We provide competitive compensation, generous benefits and a professional atmosphere. This is a very collaborative and inclusive work environment where individuals strong on aptitude and attitude will

have an opportunity to grow their professional careers through working with some of the most advanced technology and talented developers in the business.
Skills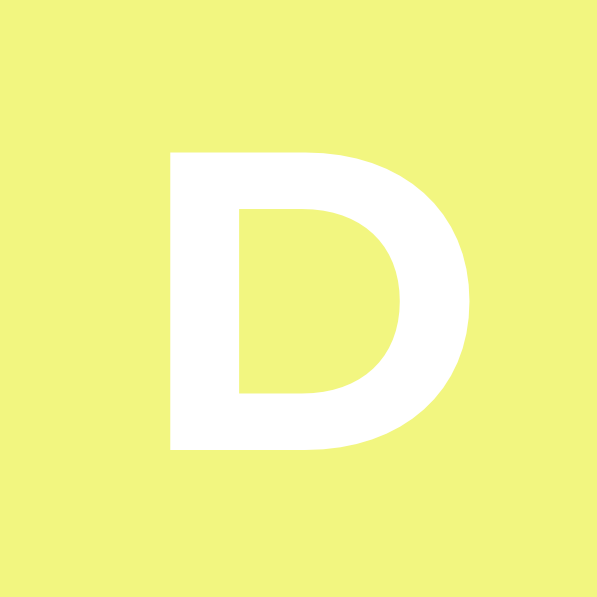 Pre-Sales Support

Work with Sales and Marketing Team to present, assess, design and recommend solution for customers
Prepare and deliver in-depth technical presentations and demos to customers
Conduct consultancy and solutioning based on customers' requirements
Prepare proposals and responses to Request for Information (RFIs)/Tenders for submission
Respond to technical questions about the products or the proposed solutions
Manage the entire PoC process, from the preparation, setup, testing and review of the PoC with the Read more
customers
Take ownership of the pre-sales technical engagement process with customers
Responsible for the proper handing over of closed projects to project team, highlighting prior commitments to customers, and ensuring that these commitments are met
Provide training and development of the Sales Team to enhance their product knowledge and technical sales skills
Meet pre-agreed targets for sales growth in assigned products, markets, or teams supported

Post-Sales Support (Assistance & Coordination)

Assist with the project coordination and management
Participate in the installation and configuration of the proposed solution
Assist with providing phone and on-site problem resolutions
Assist with infrastructure and systems reviews with customers

Technology exploration and products evaluation

Identify and conduct thorough testing and evaluation of new technologies and products to add value to Dynasafe's offerings to our customers
Track and disseminate new product developments and updates within Dynasafe and to customers
Manage and maintain product documentation and repositories


Working Days: 5 Days a week (Monday to Friday) from 9:00am to 6:00pm
Location: North East (near Macpherson MRT)
Interested candidates please send an email to [Click Here to Email Your Resume]
Please include your expected salary.

Interested candidates, please email your resume with the following information to:
Recent Photo
Current and Expected Salary
Notice Period and / or Availability Period
Skills </strong>

Singtel

</p>

Project Manager

Primary Purpose

The Project Manager is responsible for the managing and implementing of medium scale IT projects with quality, within scope and to ensure deliverables are on time and conform to processes and standards meeting customer's requirements

Responsibilities

Project Delivery

Analyse and document requirements by liaising with a range of people including users and managers, drawing together information needs across a distributed organization

Establish and prepare project plans, risk management plans, project Read more
milestones and deliverables in consultation with business users and architect/designer

Manage the implementation of the project on a daily basis with regard to schedules, budget, manpower and quality

Manage the scope definition and change control mechanism

Escalate and discuss project overrun issues, scope creep, integration issues, resource requirements with Project Director (PD)/Service Delivery Director (SDD)

Manage integration of various components of the project including hardware, software installation, testing, business process review, redesign, application development, migration and data conversion etc.

Manage project activities to ensure timely delivery, including identification of critical path, monitoring and driving completion of interdependent activities and adjustment to project schedules to achieve overall completion deadline

Manage resources including hardware, software, human resource facilities and logistics required for project so as to ensure completion within budget.

Review project documentation to ensure that it meets customers requirement and conforms to quality management process, standards and procedures to minimise rework and system failures

Define project resources, performance reviews and post implementation evaluations

Customer/ Vendor Management

Negotiate with vendors and across teams to ensure adequate resources are available during various phases of the project

Build relationships with users, technical staff and management to determine and resolve issues associated with systems implementation

Manage contracts and subcontractors

Negotiate with customers on change request effort, schedules and prioritize changes based on business needs

Clear and open communication with customers on project issues or clarifications

Business Development

Proactively identify opportunities for further expansion or improvement of services delivered to the customer and liaise with the Account Manager(s) for development of that opportunity

Be involved in pre-sale activities

Team Management

Liaise with team members to ensure that all tasks and deliverables are proceeding according to schedule

Plan, track and monitor the tasks assigned to the team leader/ members

Delegate tasks effectively by providing clear and specific instructions and goals

Provide leadership to the project team to ensure that proposals/enhancements are fully analysed and evaluated for their benefits and costs

Provide the project team with accurate information about business needs and priorities as well as details about existing business systems

Participate in leadership activities and providing performance feedback and developmental coaching

Monitor and improve team performance, providing leadership, coaching, and performance management

Requirement

Typically 6 years IT project management experience

Experience in the development, implementation and support of information technology projects in a range of organizations

Degree in Information Systems or equivalent

Self-motivated with a positive "can-do" attitude, creative with excellent presentation, communication, negotiation and interpersonal skills including strong persuasive techniques.

Able to lead, develop and maintain respectful and trusting relationship

Proficient in written and spoken English

Able to travel as required

Apply now »
Skills Essential job functions:
Lead and manage a team of engineers and 3D artists to provide project management, implementation and technical support to our customers, both local and overseas.
Key tasks include:

Provide local and overseas technical support and project management for all Company's Simulation and Computer Systems
>
>Implementation and installation
Site acceptance and system test
End-user system operation training

Manage a team of System Engineers and ensure team cohesiveness and efficiency. Ensure the team is Read more
properly trained and available for assignment
Monitor and manage actions as appropriate for open Hardware Trouble Report (HTR) and System Trouble Report (STR). Provide analysis, reports and trends for these open issues
Ensure compliance to the job, site and equipment safety procedures
Provide backup technical support and maintenance for the System Engineer
Ensure compliance with company's requirements in procedures and documentation
Ensure that the current maintenance contracts are serviced to the right quality level.
Provide pre-sales technical support, presentations or demonstrations
Lead in requirements and scope specifications of new projects.
Liaise with our principal on the resolution of defects and issues.

Requirements:

Diploma/Degree in Computer Science, Information Technology, Computer Engineering, Electronic and Electrical Engineer or equivalent
Minimum 5 years' experience as a Technical Manager or equivalent position

Skills and Competencies

Possess strong interpersonal, communication and negotiation skills.
Ability to work independently under pressure to meet system performance service levels and deadlines
Self-motivating and excellent managerial skills
Having certified as PMP is an added advantage
Having knowledge on professional simulation system is an added advantage
Able to communicate with Mandarin speaking partners advantageous
Experience in project management of complex IT based systems
Good writing and presentation skills
Good analytical, diagnostic problem solving and planning skills
Skills

What you'll be doing…

The Manager, Deal Desk leads and oversees the Deal Desk team to ensure timely and accurate completion of duties on a daily, monthly, quarterly basis. The Manager provides outstanding customer service to employees, management, customers, partners, and vendors; working closely with all departments within the company to ensure customer satisfaction goals are met. Adheres to the business policies set forth by the Senior Management teams Read more
including clean revenue recognition, same day issue resolution, and assisting with outstanding receivables. Drives solution oriented decisions, collaborates closely with all cross-functionally, and sets reliable service standards. Contributes to the company's overall customer service strategy and maintains a 24x7 global support model with direct reports in multiple domestic and international locations.

Some of the things you'll be doing include …

Leadership and management of the Deal Desk team including resource management, hiring, mentorship, and performance management

Manage team to support the Sales teams, including quoting and exception deal management, historical account overview, pre-sales objection handling and account management support, licensing paradigms explanations, product download and registration support and review and documentation for billing corrections.

Manage team throughout the quote to revenue booking process, including order review, evaluating discounts and approval policies and all revenue recognition rules adherence, including reviewing/resolving terms and condition issues between parties related to order processing documentation (e.g. Purchase Orders or Agreements/Schedules with Legal Team)

Full ownership of all bookings that occur during the period under review and work towards zero billing corrections metrics.

Support the Executive and Sales Teams for customer-specific tasks such as evaluating and routing periodic customer inquiries, following up to ensure satisfactory closure and proactively identifying relationships that need attention and prioritizing work by global regional time zones.

Maintain and provide oversight to the Deal Desk team's data integrity during the order entry process, communication documentation in tools for holistic account history and any data cleansing when needed

Adhere to a same-day response commitment and have the flexibility to maintain inconsistent work flows (peak times vary by time of day and by time of quarter).

Ensure timely follow up / resolution of outstanding issues and set service standards that can be relied upon

Assist with defining the customer service strategy for both the internal and external audiences

Help establish and manage to key metrics and performance indicators for order processing and account management support teams. Provide routine program reports and any project updates. Drive projects to successful completion as well as the day to day duties.

Perform annual and quarterly performance assessments on team members completing necessary documentation on a timely basis

Brief and train team members on new programs or processes as required

Direct and implement a recruiting and training program to maintain excellent Deal Desk staffing and growth

Manage and resolve conflict proactively and professionally

Maintain files and records, including customer files, data base and electronic records

Able to work flexible hours on a rotating schedule – including evenings, holidays and weekends if necessary including extended coverage for EMEA and US team support in their time zone.

Who you are…

Experienced.

5-8+ years customer service management experience with demonstrated success managing direct reports both locally and remotely. Experience with e-commerce, credit card processing, CRM, and ESD systems.

Domain.

Experience with PO Terms and Conditions, pricing and discounting, and contracts review and/or adherence. Strong math aptitude or math educational degree; Bachelor's degree in related field preferred (or equivalent industry experience).

Go-Getter.

Willing to go the extra mile with a strong work ethic; self-directed and resourceful.

Energy and Enthusiasm.

You believe in what we're doing and won't stop at anything to deliver on your goals.

Excellent Communication.

You know what to say and more importantly, how to say it.

You are a Recruiter!

Tableau hires company builders and, in this role, you will be asked to be on the constant lookout for the best talent to bring onboard to help us continue to build one of the best companies in the world!

#LI-JL3

Tableau Software is an Equal Opportunity Employer.

Tableau Software is a company on a mission. We help people see and understand their data. After a highly successful IPO in 2013, Tableau has become a market-defining company in the business intelligence industry. Our culture is casual and high-energy. We are passionate about our product and our mission and we are loyal to each other and our company. We value work/life balance, efficiency, simplicity, freakishly friendly customer service, and making a difference in the world!
Skills
Looking for applicants with interest to work in the Telco Industry
Fresh diploma graduates are welcome to apply!
Responsibilities:

Pre-Sales activities such as bid quotation, routing proposals and proposal discussion
Project Planning (inclusive of site survey) for pipeline and cable (copper & optical fibre ) network projects
Provision of pipeline and cable project, implementation of new circuit , relocation of existing services , upgrade of existing pipeline and cable network and circuit migration
Attend Read more
site and project meetings with Internal Departments, Architects, Engineering Consultants, Building Developers and relevant Authorities/service departments
Resolving site implementation issues and carrying out feasibility of implementing new and diversion pipeline and cables proposals
Any other duties assigned by the Supervisor

Requirements:

Diploma in Engineering, preferable in Telecommunication, Info-communications Technology or its equivalent.
At least 1 year experience in the Telecommunications industry preferably in Outside Plant Engineering.
Strong working knowledge in telecommunications infrastructure.
Independent, self-driven, highly customer focused and able to work under highly pressurized environment
Good communication skills, keen to learn and a team player
Those with class 3 driving license will have an added advantage

Interested applicants, please send your updated resume in MS WORD format to [Click Here to Email Your Resume] for immediate processing. Do include your availability, last drawn & expected salary. We regret that only shortlisted candidates will be notified. Thank you.
>Jia Ling l R1872250
Skills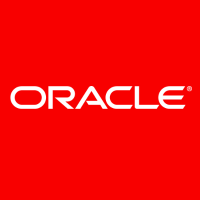 Description

SHIFT: Day Job

SCHEDULE:

Provides direction and specialist knowledge in applying the technology/application to client business. Facilitation of customer product/application understanding through presentations demonstrations and benchmarks; provision of support throughout the sell.

As a Senior Sales Consultant you will be responsible for providing presales technical / functional support to prospective clients and customers while ensuring customer satisfaction with minimal supervision. Acts as a technical resource for less experienced Sales Consultants. Develop Read more
and deliver high quality standard Oracle presentations and demonstrations. Present and articulate advanced product features and benefits, product future direction and overall Oracle solutions. Design, validate, and present Oracle software solutions to include advanced product concepts, future direction, and 3rd party complimentary products. Develop and manage reference sites through high quality technical, professional client relationships.

Job duties are varied and complex, needing independent judgment. May have project lead role. 5 years vendor (sales and marketing) experience. 5 years relevant computer applications or database/tools. Demonstrated proficiency in one multi-user operating system. Through knowledge of system and application design. Strong verbal and written communication skills: needs analysis, positioning, business justification, closing techniques. Demonstrated ability to solve complex technical problems with accounts in complex technical environments. Ability to travel as needed. BS degree or equivalent; advanced degree desirable.

Qualifications

With today's changing and competitive world Food & Beverage Organisations need to be more effective in business operations, this is where Oracle Integration, Cloud Solutions and Mobile platforms can give companies the edge over their competitors. This is not just "Point of Sale", this is true business transformation; the Food & Beverage industry will change more over the next 5 years than it has over the last 20 years.

For the right candidate, this is a career changing opportunity to be involved in changing the face of an industry. The Oracle Food & Beverage Sales Organisation is offering the chance to be an innovator in a world that touches almost every consumer. It is a place where someone, who understands what drives today's business organisations, can be creative in a very complex and fast moving environment.

As a Senior Solution Engineer you will be responsible for advising existing and potential customers about the technical possibilities of the Oracle POS Solutions to the Food & Beverage market across the JAPAC Region.

The successful candidate will possess a variety of skills including:

Experience in a Software Pre-Sales / Solution Engineering environment

Excellent persuasive presentation skills in order to present technical solutions to prospects and existing customers

Discovery skills to liaise with customers to understand their business challenges, configure & run complex evaluation labs and drive them to a technical win

The ability to produce high quality documentation of a technical nature

Excellent communication skills to update Project Teams, Sales Teams and Customers

A passion for Technology Architecture and Delivery

A collaborative and team-building attitude

Wide knowledge of the IT market and trends

Ability to travel as needed

Fluency in English is essential, Malay, Mandarin and/or Thai an advantage

]]>
Skills