Sign in or register for a JobTech account.
Jobs that require

presentation

skill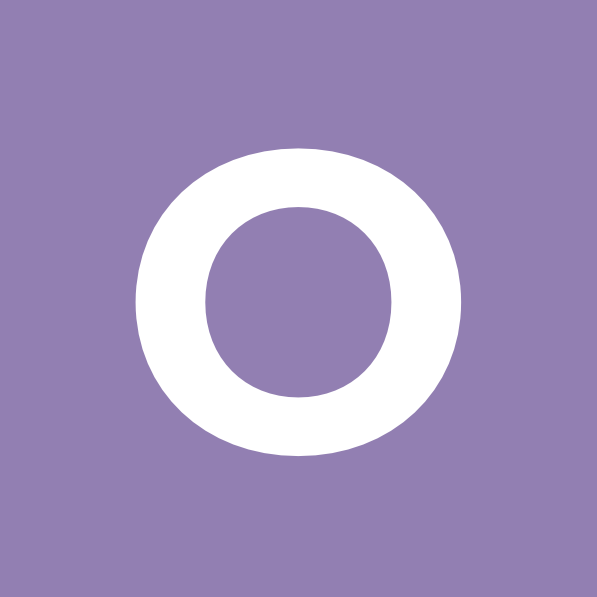 Job Responsibility:
>● Provide pre-sales technical support for the development of products, applications and solutions for our
>customers.
>● To work closely with sales team, vendors and partners to ensure optimum systems and solutions are
>provided to the customers.
>● To provide quick yet thorough response to customer Request for Proposal (RFP) and generate technical
>design and solution proposal based on technology and our product offerings that meet or exceed customers
>needs.
>● Lead the technical Read more
compliance team in responding to RFP and be the overall architect to validate solutions
>involving multiple products.
>● To use industry and product knowledge to provide technical expertise to sales team and customers through
>presentations, product demonstrations and periodic updates.
>● To provide consultation to prospective customers and perform Proof of Concept (POC) testing and solution
>evaluation.
>● Work with post-sales team to ensure solution is delivered as proposed.
>● Maintain rapport with customers and competence in managing vendors.
Requirement:
>● Tertiary education in Computer Networks or Information Technology.
>● University fresh graduates with right aptitude and attributes will be considered.
>● Self-motivated with strong sense of responsibility, initiative, urgency and commitment.
>● Excellent verbal communication and presentation skills are essential.
>● Ability to generate, propose and present technical solutions.
>● Possess an analytical mind with strong problem-solving skills and the ability to work independently with
>stringent timelines and cope with pressure.
>● Ability to quickly learn new or unfamiliar technology and products using documentation and internet
>resources.
>● Ability to lead customer meetings and conference calls.
>● Relevant technical certifications are highly desirable.
>● Able to work flexi hours (even after office hours when required).
>● Experience in designing large enterprise and service provider networks.
>● Knowledge of AI & machine learning would be an advantage.
>
Please send in your resume in MS Word format to [Click Here to Email Your Resume]
Manimalah Suppiah, EA License No : 06C4642, EA Reg No : R1105598
Skills To manage design, design process & related consultants.
To coordinate with inhouse development team and also construction management team on design related issues & design process.
To coordinate with related consultants on design & design process.
To prepare & conduct presentation of projects.
To manage design to comply with authorities' regulations, in timely manner.
To enhance design creativity & quality.
To design & draft building plans etc. to initiate the design process.
To take lead Read more
role on onsite design coordination & management.
To take lead role on material selection & approval.
To Identify constrains & provide design solutions.

Requirements

Degree in Architecture or Equivalent
Work experience in Architectural Firm or Developer
Skills Job Description:

Perform IT Audit of Organization
Perform IT Audit of Systems
Perform IT Audit of Systems and Development
Peform IT Policies Review
Perform Compliance Review
Perform Vulnerability Assessment
Project Management and Delivery


Skills & Experience:

Degree in Computer Science/ IT or equivalent
at least >2 years of consultancy experience in IT Audit or ICT Audit, and >5 years for senior position
Possess the one or more of the following skills:
>
>Familiar with information technology governance standards and industry best Read more
practices (i.e., ISO 17799/ ISO 27002/ Singapore Government IM8, NIST, ITIL, etc.) and other IT methodologies.
Familiar with IT or ICT Auditing of:
>
>Information Policies
Organisation Security Policies
Human Resource Security
Procurement and Asset Acquisition
Asset Management
Access Control
Operations Security
Network Security
Application Security
Data Security
Systems Availability
Compliance etc.

Familiar with ISO 9001 and COBIT and SAP audit and review (added advantage)

Experience in performing government related IT Audits will be an added advantage
Able to work independently and as a team player
Strong verbal and written communication skills in English
Strong analytical and problem-solving skills
Proactive self-starter with an analytical and creative mind
Result and customer oriented with multi-tasking capabilities
Demonstrate good project management and people skills
Good organizational multi-tasking, and time-management skills
Able to conduct presentation of audit findings to executives and management
Must be Singaporean or Singapore PR
Possess CISA, CIA, CISSP, ISO Lead Auditor or equivalent
GPEN, GWAPT, CREST CPSA, CREST CRT or equivalent (will be an added advantage)


Interested candidates, please send full CV with current and expected salary via email to [Click Here to Email Your Resume]
Skills Primary Responsibilities:

Provide secretarial support to the GM/Director and manage his daily calendar and appointments;
Support the GM/Director with meeting materials, presentation needs and taking notes of meetings;
Relief the GM/Director of general administration tasks;
Review of contracts terms and legal documents and ensuring the company meets all legal obligations;
Stay updated on relevant developments and changes in statutory and regulatory obligations affecting the organization business activities;
Comprehensive hands-on support on operational issues as required Read more
by the GM/Director;
Any adhoc tasks as assigned by the GM/Director (depends on the department that they are accounted for).

Requirements:
>
Degree in Business Management or equivalent, with at least 1 year of relevant experience;
Proactive and take initiatives in providing business support to the General Manager /Director;
Strong command in English for written and verbal communication is a MUST;
Possess good interpersonal skills and a strong teamplayer;
Dedicated and meticulous in execution of duties;
Knowledge of corporate governance and good organisation practices.
Skills Architectural Designer (GOOD PAY)
Responsibilities:
To assist and support in any type of architectural or/and interior design project.
To develop designs throughout all stages from feasibility studies to detail design.
To assist in preparation of presentation boards, and assisting in project contract administration works
To attend consultant and project meetings
To monitor construction stage with contract administrative in good design sense till completion.
To conduct site inspections on matters of design & technical coordination issues.
Good Read more
knowledge in preparation of authority submission will be considered.
Requirements:
Degree/Master of Architecture
Has self-discipline and a creative mindset.
Passion for design, always taking initative to learn and desire to innovate
Keen eye for aesthetics, sensitive in detail design
Able to liaise with clients & consultants and handle projects
Competent in CAD, Photoshop, Revit, Sketchup, Office
Basic required skill(s): Word, Excel, Powerpoint
Skills Day-to-day design work for planned campaigns and collaterals such as articles, brochures, flyers, case studies, whitepaper, PowerPoint presentations etc
HTML design for email direct mailers, newsletters
Powerful visual storytelling using a mix of print, digital, social and video; video-editing is required from time to time
Designing and producing highly creative, impactful, PowerPoint presentations that are in line with the global brand
Conceptualisation and designing of exhibition booths
Manage planning and execution of internal Read more
and external events, including shows, customer events, sales meetings
Have a good understanding of marketing and branding design concepts and be able to bring these concepts to life
Ensure brand consistency in all communications and events and is the regional keeper of the brand standards
Liaise with both internal and external stakeholders to ensure creative work is efficiently and effectively delivered
Liaise with printers and relevant suppliers
Professionally and effectively communicate with peers and producers, demonstrating sound reasoning and judgment skills
Sharp eye for layout consistency for format, and amazing attention to detail
Excels at visual storytelling, diverse graphic design and art direction of content
Regularly update knowledge on design trends
Design and artwork for internal material such as stationary and business cards, staff invites
Responsible for retouching photos and sourcing for images
Able to juggle multiple assignments and work in a high-pressure environment
Manage time and establish priorities while maintaining flexibility to respond to changing demands

Requirements:

Minimum NITEC or Diploma in Fine Arts, Advertising or Graphic Design, strong understanding of graphic design, strong layout and composition with a keen eye for typography
At least one year of relevant experience
Ability to read mandarin characters on business documentations as this role requires liaison with China counterparts
Technical skills to be determined by manager based on position (e.g., Fluidity with both Mac and PC, CS5 or higher (particularly: InDesign, Photoshop, Keynote and Illustrator), knowledge of PPT and Microsoft Office Suite, knowledge of trends in presentation design (Duarte, Presentation Zen, Tufte, infographics, etc.). Knowledge of Flash animation, Web design, HTML, Interactive, video editing and motion graphics, photography is a plus)
Portfolio reflecting experience in branding, presentations, infographics, digital/interactive, advertising and print design
Strong verbal communication skills

*We regret to inform that only shortlisted candidates will be notified*
Interested applicants, please submit a copy of your updated resume (in MS Word Format) attached via email to [Click Here to Email Your Resume]
>
Attn: Koh Jie Min Jasmine (Eleanor)
CEI No.: R1654425
Please include the following in the Word doc:

Availability
Current/Last Drawn Salaries
Expected salary
Reasons for leaving previous employment(s)
Skills
Responsbilities:

The successful candidate will provide course counselling services to prospective students and/or parents through walk-in, telephone and email.
The incumbent is required to follow-up with prospective students on their enquiries and be actively involved in in-house and external recruitment events.


Requirements:

Bachelor degree/Diploma with at least 1 year working experience, preferably in a sales/marketing/business development/service environment
Good knowledge of customer service and enquiry-handling processes
Excellent interpersonal, communication and presentation skills
Able to work in Read more
a fast-paced environment
Good team player, possesses the ability to work with minimum supervision
IT savvy and proficient in MS office applications


Applicants who possess relevant experience for the above responsibilities are most welcome to apply. If you do not possess the above experience, your application will still be considered on individual merits and you may be contacted for other opportunities.

Please submit your updated resume in MS format by using the APPLY NOW BUTTON

Alternatively, you may email your resume to [Click Here to Email Your Resume]
By submitting your personal data and/or resume, you give consent to collection, use and disclosure of your personal data and/ or resume by the company (or its agent) for the purpose of the processing and administration by company relating to this job application.
Please include the following information in your resume:
>• Education background
>• Work experiences in point forms
>• Reason (s) for leaving
>• Current and expected salary
>• Date of availability / Notice period
**We regret to inform that only shortlisted candidates would be notified. **
>We wish you all the best in your career search.

Alexandra Leng Chin Xuan
Registration Number: R1987597
EA Licence No: 06C2859 (MCI Career Services Pte Ltd
Skills
Benefits Summary:

Salary up to $2800
Commission
Immediate hiring
AWS & Variable bonus
Good career progression

Responsibilities:

Build the business opportunities for health screening services
Actively looking for new sales opportunities through cold calling, networking and referrals
Presentation of health screening proposals
Preparation of contracts and negotiation of terms and conditions on behalf of company
Maintain long-term relationships with clients
Develop and execute campaigns
Identifies service improvements or new suggestions by tracking industry trends, market activities and competitors
Coordination with team to Read more
achieve sales targets
Liaise client's request

Applicants who possess relevant experience for the above responsibilities are most welcome to apply. If you do not possess the above experience, your application will still be considered on individual merits and you may be contacted for other opportunities.
>Please submit your updated resume in MS format by using the APPLY NOW BUTTON.
>Alternatively, you may also email your resume to us at [Click Here to Email Your Resume]
>Our dedicated and approachable MCI consultants will get back to you soon for a confidential discussion.
>Please include the following information in your resume:

Education background
Work experiences in point forms
Reason (s) for leaving
Current and expected salary
Date of availability / Notice period

By Submitting your personal data and/or resume, you give consent to collection, use and disclosure of your personal data and/ or resume by the company (or its agent) for the purpose of the processing and administration by company relating to this job application
**We regret to inform that only shortlisted candidates would be notified. **
>We wish you all the best in your career search.
Tai Yen Wen (Eunice)
Registration Number: R1986778
MCI Career Services Pte Ltd.
EA License Number: 06C2859
Skills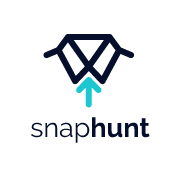 The Offer

Work alongside & learn from best in class talent
Excellent career development opportunities


The Employer
Our client is a leading game development studio in Asia Pacific with a presence in Singapore more than a decade. The Singapore office has a multicultural team with over 30 different nationalities and is rapidly expanding as a result of the company's continued success in creating memorable gameplay experiences.

The Job
The UI Programmer will develop UI-related Read more
functions as assigned by the Lead Programmer. You will design the interface or tools for the non-technical members to incorporate their work and ideas into the computer code.
Your responsibilities include:

Developing UI functionalities within the game engine.
Developing Flash/Action Script for real-time interactive interfaces.
Organizing data sharing/transfer between UI system and game engine.
Working closely with artists and game designers to ensure UI is done within the desired quality.
Breaking down an assigned UI function into tasks and creating a plan and schedule.
Completing UI functions based on the plan, requirements and schedule approved by management.
Communicating the progress of your work to your peers, customers, and leads.
Correcting defects discovered by QC or your customers in a timely fashion.
Assisting Junior Programmers in fixing more difficult bugs.


The Profile

You have at least 2 years programming experience and possess knowledge of multiple programming languages such as C++, C#, Perl, Python, Java, Action Script, etc.
You are also familiar with Adobe Flash CS3/CS4 and Action Script 2.0/3.0 and have experience working with Adobe Photoshop, Illustrator etc.
You are capable of analyzing and evaluating risks while proposing solutions.
You are able to program and debug complex applications using object-oriented or procedural programming.
You have knowledge of bug tracking, sprint planning, and wiki software.
You have excellent presentation, organization, time management, and communication skills
You can quickly adapt to changing situations and take on new challenges.
You have strong organizational and analytical skills.
You have passion for creating and playing games.


Ref No: 74205119
Skills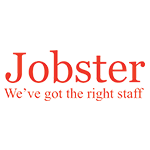 Nearest MRT: Bedok MRT
Working hours: Monday to Friday, 830am to 6pm
1 year renewable contract


Responsibilities:

Server Administration & Support
Systems Monitoring & Management
System Infrastructure includes:

a) Active Directory 2012
>b) Exchange 2013
>c) Lync 2013, SQL 2012
>d) Fileshare 2012, Workfolder 2012
>e) Sharepoint 2013, OneDrive
>f) System Centre Suite (SCCM, SCOM, SCVMM, SCO)
>g) Storage and Backup
>h) Web Services and Load Balancers


Provide 1st level O&S support and incident/service request escalation according to escalation matrix.
Provide support on IT Read more
infrastructure through remote and travelling to on-site to troubleshoot / resolve issues.
Conduct preliminary troubleshooting and isolating of IT infrastructure faults. And escalate faults to next level of support if necessary.
Co-ordinate with external agencies or contractors to resolve IT infrastructure issues.
Perform network/systems monitoring using centralised management tools.
Perform network/systems health and operation checks to ensure IT services are up and running on daily basis.
Respond to email /sms alerts on IT infrastructure.
Escalate if the equipment is down or not performing as expected.
Diagnose and resolve performance issues related to IT infrastructure.
Generate monthly progress report on availability, resource utilisation, patch and health status on IT infrastructure. Highlights any possible bottlenecks and potential capacity issues.
Maintain records for all requests received and processed.
Inventory management
Disposal Management such as facilitate the condemnation and disposal of equipment and Maintain and update inventory records after every disposal.
Update operation and procedure documentation and engineering support procedures



Requirements:

Degree in the field of or directly related to information Technology
Min. two (2) years of working experience in the Information Technology industry in the areas of network/server implementation and support
Experience in government projects is advantageous
Basic knowledge and skillset in one or more of the following platforms and applications:

Microsoft Windows Operating System (Windows 7&8)
Microsoft Windows Servers (2008, 2012)
Management Tools (SolarWinds NCM/NPM, HPOV, PRTG, HPSM, HPOM, WSUS, SCOM)
Virtualisation Platform (VMware, Hyper-V)

Strong writing, verbal communication and presentation skills.
Good team player, responsible and conscientious.
Resourceful, independent, responsive and pro-active.




*We regret to inform that only shortlisted candidate will be notified*
Skills