Sign in or register for a JobTech account.
Jobs that require

proactive

skill Working Location : Alexandra
Salary Up to S$3200
>Working Hours : 8 am - 5 pm (Mon - Fri)
> 8 am - 12 pm (Alternate Saturday)

Job Responsibilities :

Attend to the needs of the customer's professionally and quickly such that the customer's waiting time is kept to the minimum.
Responsible for the communication of information between customer and the Read more
workshop
Study vehicle repair history and inform superior of any abnormalities or repeated complaint
Assist customers in filing accident report (including photo takings) and advise customer on estimated repair cost for work to be done
Assess the liability and advise customers the best method to pursue their insurance claims (OD/TP/Cash)
Prepare accurate accident repair estimate and provide necessary supplementary estimate
Conduct Vehicle Reception Check with reception checklist in the presence of customer for all cars brought in for body and paintwork repairs.
Negotiate with surveyor / insurance companies to get the best labour charge rate.
Working closely with Parts department on raising backorder and follow up
Quality Check and photo takings after Body Repair
Collection of excess/payment if any before handing over of vehicle to customer
Case Finalization – Liaising with surveyor to confirm on final repair cost
Promote the sale of parts and accessories.


Requirements :

Min. NTC 2 in Mechanical Engineering, Automotive Engineering or its equivalent
Min. 5 years working experience as a customer service advisor in the automotive industry or related field in automotive insurance claims.
Proactive and independent with positive attitude
Possess knowledge on automotive components, paint and body work, and warranty processing.
Strong interpersonal and communications skills are key requirements to manage customers
Candidates with good command of language/ dialects will be an advantage
Good computer knowledge i.e. MS Words and Excel
Must possess class 3 driving license


Ashley Ng
>Reg No: R2090403
>EA No: 19C9570
Skills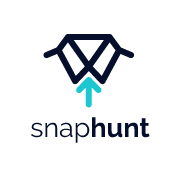 The Offer
Work alongside best in class talent and learn new technologies
Great work environment with an energetic startup team
Excellent career development opportunities

The Employer
Our client is a Fintech company and they have designed a trading platform for low-latency access to worldwide FX liquidity. Through their platform, they aim to tackle and resolve existing issues in FX trading as well as provide analytics to the user to capitalise their liquidity and Read more
trading history.
The Job
You will be responsible for :
Performing daily system health checks.
Providing 1st and 2nd level technical and functional support for client queries and issues over phone and email.
Researching problems thoroughly, testing solutions and making recommendations to clients.
Reacting to critical issues on a timely basis i.e. troubleshoot, investigate and escalate (if necessary) issues and create or apply appropriate solutions to immediate issues.
Troubleshooting problems across a wide range of technical skills including Unix, SQL, XML, FIX and Java.
Providing assistance in our product and explaining processes in accordance with internal procedures.
Providing project management for onboarding of Client setups and Bank connections.
Providing weekend support for deployment and post-checks.
Configuring demo environments for sales.
Maintaining awareness of relevant technical and product trends with self-learning and job shadowing.
Working across teams to continually provide feedback, improve product, and drive future innovation

The Profile
You have at least a Diploma in Computer Studies or related discipline.
You have at least 2 years experience in support related fields.
You have a basic knowledge of Linux environment.
You posses experience working in a Technical Support environment with excellent customer service skills.
You have a basic understanding of FX market and/or a desire to learn FX. Having knowledge in other financial asset class is helpful.
You are able to communicate effectively and professionally, both verbally and in writing with customers and colleagues at all levels of technical and non-technical skill sets.
Having knowledge on UNIX command line, SQL or Java programming is a plus.
You are able to multi-task, prioritise and deliver in a mission critical / time pressured environment.
You have a positive and helpful attitude to serve customers and assist colleagues.
You are proactive with good analytical and organisation skills.
You are a self-starter and are resilient in tough situations
You have a drive to learn and master new technologies and techniques.
You are able to work night shifts on rotational basis.

Ref :60387064
Skills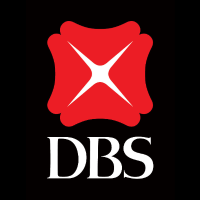 !*!Business Function Group Technology and Operations (T&O) enables and empowers the bank with an efficient, nimble and resilient infrastructure through a strategic focus on productivity, quality & control, technology, people capability and innovation. In Group T&O, we manage the majority of the Bank's operational processes and inspire to delight our business partners through our multiple banking delivery channels. Senior BigData Engineer As a Senior Data Read more
Engineer you'll be a Machine Learning and Data Engineering Specialist and help us discover the information hidden in vast amounts of data. You'll help us make smarter decisions to deliver even better products and apply data mining techniques and statistical analysis to build high quality prediction systems integrated with our products. Responsibilities Design and implement key components for highly scalable, distributed data collection and analysis system built for handling petabytes of data in the cloud. Move architecture and implementation through the development pipeline, from research to deployment Work with architects from other divisions contributing to this analytics system and mentor team members on best practices in backend infrastructure and distributed computing topics. Analyze source data and data flows, working with structured and unstructured data. Manipulate high-volume, high-dimensionality data from varying sources to highlight patterns, anomalies, relationships and trends Analyze and visualize diverse sources of data, interpret results in the business context and report results clearly and concisely. Apply data mining, NLP, and machine learning (both supervised and unsupervised) to improve relevance and personalization algorithms. Work side-by-side with product managers, software engineers, and designers in designing experiments and minimum viable products. Build and optimize classifiers using machine learning techniques and enhance data collection procedures that is relevant for building analytic systems. Discover data sources, get access to them, import them, clean them up, and make them "model-ready". You need to be willing and able to do your own ETL. Create and refine features from the underlying data. You'll enjoy developing just enough subject matter expertise to have an intuition about what features might make your model perform better, and then you'll lather, rinse and repeat. Run regular A/B tests, gather data, perform statistical analysis, draw conclusions on the impact of your optimizations and communicate results to peers and leaders. Requirements 10+ years of Experience in one or more areas of big data and machine learning The ability to work with loosely defined requirements and exercise your analytical skills to clarify questions, share your approach and build/test elegant solutions in weekly sprint/release cycles. Development experience in Java/Scala and pride in producing clean, maintainable code Practical experience in clustering high dimensionality data using a variety of approaches Real world experience in solving business problems by deploying one or more machine learning techniques Experience creating pipelines to analyze data, extracted features and updated models in production. Independence and self-reliance while being a pro-active team player with excellent communication skills. Hands-on development with key technologies including Scala, Spark, and other relevant distributed computing languages, frameworks, and libraries. Experience with distributed databases, such as Cassandra, and the key issues affecting their performance and reliability. Experience using high-throughput, distributed message queueing systems such as Kafka. Familiarity with operational technologies, including Docker (required), Chef, Puppet, ZooKeeper, Terraform, and Ansible (preferred). An ability to periodically deploy systems to on-prem environments. Mastery of key development tools such as GIT, and familiarity with collaboration tools such as Jira and Confluence or similar tools. Experience with Teradata SQL, Exadata SQL, T-SQL Strong experience in graph and stream processing Experience in migrating SQL from traditional RDBMS to Spark and BigData technologies Experience in building language parsers using ANTLR, query optimizers and automatic code generation In-depth knowledge of database internals and Spark SQL Catalyst engine Apply NowWe offer a competitive salary and benefits package and the professional advantages of a dynamic environment that supports your development and recognises your achievements.
Skills Working Location: Clementi
>Working Hours: 8.30am to 6pm

The successful candidate will need to supervise, lead, and motivate operators and technicians to meet manufacturing output, yields and quality goals.
>
Job Responsibilities:

Lead and manage manufacturing team & resources in performing daily tasks
Direct all activities in manufacturing and NPI operation in accordance with targets, product standards, manpower and procedures
Ensure standard operating procedures and work instructions are up to date and followed
Maintain good housekeeping Read more
in the assigned area and a safe workplace
Ensure compliance to ISO, and EHS safety standards
Teamwork among cross functional group to address challenges related to manufacturing process/operations
Maintain favourable working relationships with all employees
Promote a positive working environment to improve employee morale
Increase subordinate skills and capabilities
Collaborate with Engineering, Tech Support Group and Supply Chain to resolve issues related to process control, test, quality and manage production WIP inventory control to optimize operations efficiency

The Successful Applicant:

Posseses a Degree or Diploma in the relevant fields
At least 3 years of working experience in a similar capacity
Detailed and meticulous
Good interpersonal and communication skill
Proactive, good initiative and team player
>

All successful candidates can expect a very competitive remuneration package and a comprehensive range of benefits.

Please email your resume in a detailed MS Word format to [Click Here to Email Your Resume]; stating:
1. Current Drawn:
2. Expecting Salary:
3. Date Available:
4. Reason To Leave Each Job:

We regret that only shortlisted candidates will be notified.

Darren Wong Shin Loong
People Profilers Pte Ltd
10 Anson Road #09-01/02 International Plaza Singapore 079903
www.peopleprofilers.com
EA License Number: 02C4944
EA Personnel Reg Number: R1985061
>Job ID: 47304
Skills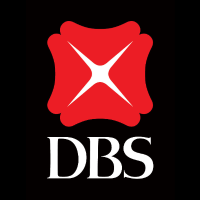 !*!Business FunctionGlobal Transaction Services (GTS) is a product group focused on the management and sale of Cash Management, Trade Finance, and Securities & Fiduciary products and services to institutional clients. DBS aspires to be recognized by clients and competitors as one of the top GTS providers in its key markets. This is achieved through an ongoing process of efficiently matching clients' changing business requirements with product capabilities.Job PurposeThe Read more
GTS Portfolio Management Specialist is responsible for driving revenue for Trade, Open Account Trade and Cash as well as support for transactional trade flows. GTS uses a consultative selling model to engage clients and prospects effectively, within which the GTS Portfolio Management Specialist complements with the Relationship Manager and GTS Sales Manager to provide comprehensive transactional needs and solutions.Key AccountabilitiesGrow Income as well as Trade and OAT Assets – By deepening client wallet share through recurring product sales efforts.Advisory – Provide advice to customers and internal partners including relationship managers on Cash, Trade and OAT transactionsComprehensive Transactional Management – Liaising with Clients and Internal partners to ensure that the transactions are processed within the approved parameters.Complex deal management – End to end transactional management of Secured EBLCs as well as Oil Payment Guarantees.Handling of new and existing Open Account Trades – providing support for the handling of new and existing Open Account Trades.Job Duties and ResponsibilitiesAchieve Revenue targets & Key Performance Indicators ("KPIs") - Drive cash and trade business for assigned clients. KPIs in support of the overall GTS revenue plan and business objectives.Work independently and in teams to deliver KPIs - Collaboratively interact with business partners and stakeholders including Relationship Management, and other GTS functions including Client Management & Implementation, Product Management and COO teams to design and implement GTS solutions to increase / defend the GTS wallet share for assigned clients and new to bank prospects.Apply a Consultative Sales approach to all client engagements - Continuously engage clients to keep abreast of their evolving business priorities. Work closely with GTS Sales Managers to proactively position existing and emerging GTS capabilities to address clients' changing situations.Actively engaging trade finance clients - Continuously engage clients on their utilization of DBS trade limits and revenue realization to sustain the Bank's trade franchise.Advisory – Advising clients and relationship managers on Cash, Trade and OAT related transactions and issues.Network LCs – Tracking internal system to ensure acquisition of the Export LC Negotiation.Bank Guarantees – Co-ordinate and provide inputs on Direct and In-Direct bank guarantee issuance.Management of Transactions – Ensuring sufficient bank limits (including co-ordination with internal partners on forfaiting), quotation of discount pricing which includes management of margin, subsidies and liquidity premium.Support for Open Account Trade – collaborates closely with GTS Sales manager and internal partners leading to activation of facilities and debtors.Minimum RequirementsAt least 1 to 3 years of relevant experienceEducation / Preferred Qualifications - University level Bachelors Degree, preferably having majored in either Business Management/Economics/Finance or Computer Science or related Digital 4.0 discipline;Certifications - Cert ICM or ACT (preferred); FCI certification for International Factoring (preferred);Knowledge and Skills\:Strong GTS product knowledge in one or more of the GTS product businesses (cash, open account trade, and trade finance) with a strong track record of sales and business development experience;Demonstrated ability to perform within a matrix organization and regional multi-country franchise;Established track record of delivering strong revenue growth derived from local & cross border cash & trade solutions;Credit experience/knowledge (preferred).Other requirements\:Ability to influence and impact outcomes;Strong team player with good communication and interpersonal skills;Strong communication skills, both written and verbal, and interpersonal skills;Ability to handle multi-tasking environment, meet deadlines, and work with a wide range of sensitive and confidential issues;Ability to take initiative, work independently and accomplish a task with little supervision;Strong strategic mindset with proven analytical skills. Apply Now We offer a competitive salary and benefits package and the professional advantages of a dynamic environment that supports your development and recognises your achievements.
Skills We are looking for Executives/ Managers for several functions to be outsourced to our clients from various Hospitals or Healthcare organisations.
Functions

Clinical Operation
Clinical Quality Improvement/ Training
Corporate Development/ Planning
Data Analysis/ Research Analysis
Grants Disbursement/ Grants System Migration
Community Care/ Eldercare Management

Requirements

Bachelor Degree, with 1 to 4 years of relevant healthcare work experience preferred
Possess an analytical and inquisitive mind, being proactive to ask questions and clarify issues when they arise
Experience in healthcare and/or system implementations would Read more
be advantageous.

ALL qualified candidates, please send in your resume to:
[Click Here to Email Your Resume]
>Attn: Ms Tricia Goh
>or call 6736 3280 for a short discussion.
Tricia Celestine Goh (R1981653)
Recruit Express Pte Ltd
>Company Reg. No. 199601303W | EA License Number: 99C4599
Skills Working Location: Clementi
>Working Hours: 8.30am to 6pm

Job Responsibilities:

Prepare, schedule, coordinate and monitor the assigned projects
Monitor compliance to applicable codes, practices, QA/QC policies, performance standards and specifications
Interact daily with the clients to interpret their needs and requirements and represent them in the field
Perform overall quality control of the work (budget, schedule, plans, personnel's performance) and report regularly on project status
Cooperate and communicate effectively with sales manager and other project Read more
participants to provide assistance and technical support
Review deliverables and initiate appropriate corrective actions


The Successful Applicant:

Minimum a Diploma in Mechanical/ Electrical/ Electronic Engineering or other relevant disciplines
Posseses 3 years' of experience in related project executions
Proactive and responsible
Good communication & organizational skills.
Strong analytical and problem-solving skills.
Well natured and a constructive team player

All successful candidates can expect a very competitive remuneration package and a comprehensive range of benefits.

Please email your resume in a detailed MS Word format to [Click Here to Email Your Resume]; stating:
1. Current Drawn:
2. Expecting Salary:
3. Date Available:
4. Reason To Leave Each Job:

We regret that only shortlisted candidates will be notified.

Darren Wong Shin Loong
People Profilers Pte Ltd
10 Anson Road #09-01/02 International Plaza Singapore 079903
www.peopleprofilers.com
EA License Number: 02C4944
EA Personnel Reg Number: R1985061
>Job ID: 47301
Skills 5 Days Work Week
>Monday to Friday : 8.30 am to 6pm
>Salary range : S$5,000 to S$7,000 per month + VB

Job Responsibilities:

Reporting to Country Head of HR to manage full HR function of 2 companies. Scope includes : recruitment and selection, manpower budgeting, compensation and benefits, performance
Management, employee relations management, career development, succession planning, learning & development, HR administration, HR projects.
Business partnering with senior management and line managers on HR Read more
operational and employee relations matters.
Assists with the continuous review of process improvements.
Collaborates with HR colleagues to ensure smooth HR service delivery.

Key Requirements & Behaviors:

Bachelor degree with at least 5 years of HR generalist experience and a minimum of 1 year specializing in Compensation and Benefits. Candidates with finance/specialist compensation & benefits design/management background would be advantageous
Good knowledge of the local legal employment regulations and conditions.
Good experience in data analysis to help/support decision-making and recommendations.
Possesses good project management skills.
Possesses general business acumen.
IT-savvy – possesses excellent knowledge in MS Excel, preferably at advance level; familiar with various HR information systems and technology.
High level of integrity, accountability, discretion and tenacity.
Strong team player; good communication/ influencing and interpersonal skills with ability to build
long-term partnership with internal and external stakeholders.
Solid stakeholder management skills.
Proactive, takes initiative and ownership to deliver excellent results both independently and in collaboration with others. Will roll up sleeves to get things done.
Fast and accurate with high quality output. A smart and hard worker with a track record of consistent and solid achievements.
Highly driven, inquisitive in learning, enjoys challenges, continually pushes for innovation and strives relentlessly for improvements.
Skills Our Company

Adobe is changing the world through digital experiences. Our digital media and digital marketing solutions empower businesses to make, manage, measure, and monetize content. We are passionately innovating to enrich content creation and to reinvent how companies engage their customers across every digital channel. Just look around you, our impact can be seen on virtually every screen, from TV and movies to digital magazines, to websites and Read more
mobile devices.

There's never been a better time to join Adobe. We are looking for outstanding talent who are ready to make an impact.

The role

The Senior Technical Account Manager (TAM) provides dedicated services designed to improve customer IT operational health in assigned accounts under our the Premier Support program.

Responsible for evangelizing Adobe Solutions with enterprise and corporate customers by engaging as the point of contract for all technical support, as well as delivery of dedicated services, standard methodology advice and guidance, and being the customer's technical advocate within Adobe. Key elements of the role include preparing a Service Delivery Plan with customers to handle the delivery activities needed to support customers early in their implementation cycle, handle risk and maximise value in Adobe technology adoption.

In addition, partner with Customer Care Support leads, you will field questions, log and work high priority issues, and handle critical issues while working with the extended Adobe Support team (Customer Care, Consulting and Engineering).

The over-arching goal is to ensure that you understand your customer's specific technical requirements and are able to anticipate and avoid issues, identify and mitigate against risk and contribute to a successful implementation and partnership with Adobe.

Providing your customers with proactive information relating to products or technologies within your area of responsibility as well as regular status reporting of the service delivery plan are a part of this valuable service. When necessary, you may go onsite to expedite the resolution of a technical issue, or as part of an overall Customer experience improvement exercise. Team members will be required to fully detail all customer cases, customer problem interactions, and customer environment details to ensure complete regular Customer Account reviews. The objective of this group is to create exceptional Customer Experiences for Premier customer resulting in customers being very successful using Adobe products.

Tasks and Responsibilities:

Delivery of dedicated services and deliverables from a mutually agreed Service Delivery Plan.

First point of escalation for customer concerns relating to technical issues

Customer advocate representing customer needs with internal product teams

Coordinating/driving customer technical issues with customer care/engineering/consulting

Avoid serious critical issues, by providing timely resolution to technical and product inquires

Drive Customer Experience improvements through regular services review

Record and document all issues related to customers within established process guidelines

Partner with Customer Care leaders to trouble-shoot/qualify cases before raising to Engineering

Provide on-site assistance as needed to resolve product issues (minimal)

Co-ordinate & execute regular knowledge transfer sessions

Ensure customers acknowledge value, resulting in successful ongoing annual renewal

Requirements

Multi-year experience working in complex enterprise technology environments in consulting/support/accountmanagement/development roles

Solid presentation skills, and experience organising and balancing high-profile customer calls and meetings

Ability to work collaboratively with local Adobe Customer Solutions and Sales teams to help position Outstanding support offerings

Drive and own customer critical issues

ITIL knowledge and Certification preferred

Experience with Adobe Experience Cloud solutions desired

Experience in a wide-range of computer operating systems and software with emphasis on installation, troubleshooting, upgrading, integration, client/server operations and cloud computing or SaaS is desired.

Advanced written and verbal communication skills

Strong personal organization skills

Ability to multi-task and prioritize job requirements

Bachelor's Degree or equivalent experience.

At least five years of full-time experience in enterprise customer support environments or related field

Periodic travel a requirement (approx. 20-25%)

Competencies

Analytical Problem Solving,

Building Customer/Partner Relationships

Confidence

Cross-Boundary Collaboration

Impact and Influence

Interpersonal Awareness

Project Management

Strategic Insight

Product & Technology Expertise

Value Selling

At Adobe, you will be immersed in an exceptional work environment that is recognized throughout the world on

Best Companies lists

. You will also be surrounded by colleagues who are committed to helping each other grow through our unique

Check-In

approach where ongoing feedback flows freely.

If you're looking to make an impact, Adobe's the place for you. Discover what our employees are saying about their career experiences on the Adobe Life blog and explore the meaningful benefits we offer.

Adobe is an equal opportunity employer. We welcome and encourage diversity in the workplace regardless of race, gender, religion, age, sexual orientation, gender identity, disability or veteran status.
Skills The VMware Global Account Program serves approximately 100 of VMwares largest customers. These premier accounts are managed by a team of experienced Global Account Managers (GAM) partnered with a Global Solutions Consultant (GSC) with the objective to establish a significant VMWare footprint in the largest and most influential corporations worldwide. The leaders of these customer-focused resources are our Global Regional Directors (RDs).

Our selling is focused on our customers Read more
primary business initiatives and connecting our value to our customers business value. Our Value Selling strategy is the investment of time, talent and technology from VMWare and our partners to invent (transform) our customers business for their benefit. This strategic objective is being accomplished using a highly focused and experienced account management, marketing, and engineering teams, as well as substantial executive level engagement.

The Global Accounts APAC Telco Regional Director (RD) will have responsibility for the telco market development within our APAC region in addition to leading, managing and coaching a team of Global Account Managers to drive VMware sales for a region which include some of the most significant accounts within the VMware portfolio. While most of the account teams will be matrixed into this leader, this leader will be responsible for ensuring their team execute global consistency, global engagement, global relationships, and ultimately revenue generation that exceeds defined targets.

With this growth, we seek talented and motivated individuals who can lead our field sales teams.

Primary Objectives:

This person will be responsible for building and leading an experienced sales team (matrixed and direct)

Must possess strong leadership skills and the ability to build a territory strategy to ensure both short and long-term goals, objectives and quotas for the sales teams.

Build Regional sales plans that drive business through direct selling, indirect selling through a multitude of channel partners, and local demand generation.

Split time between leading/coaching teams, meeting with customers & partners and developing the overall telco market strategy within the APAC region.

Work closely with extended sales resources

Work closely with the headquartered account team team in order to plan & execute cohesive sales campaigns

Maintains operational command of the business through forecasting accuracy, planning, structure large ELA deals, negotiate deals & partnerships, and orchestrate a broad mix of resources

Core Competencies:

Inspired Leader: Ability to lead, motivate, manage and coach a team of individual contributors to achieve their objectives.

Coach/Mentor: The ability coach and mentor all members of their team to help drive their professional success as an individual and as a member of the team

Executive Presence: Possesses a blend of temperament, competencies and skills that empower the ability to command a room and hold business-led conversations at the C- level

Globally-Minded: Understands the global aspects and cultures surrounding their customer and the various countries in which they operate

Consultative: Able to identify the customer's pain points and needs then suggest solutions to satisfy those needs in support of their team

Challenger: Able to help their team push the customer's thinking through a value-centric conversation educating them on new ways our solutions can provide benefits to their company

Innovative: Adapts communication and influencing styles to suit different audiences and capable of introducing new ideas or methods internally and to the customer

Financial Acumen: Knowledge & understanding of customers financial situation along with the ability to discuss customer's outcomes in financial terms. Understanding of budgets, costs and price required.

Negotiator: Does not simply sell on price but negotiates value to outcomes; Understands the legal and contractual implications of the negations as well as financial.

Adaptable: Adapts to changing circumstances and accepts new ideas and change initiatives

Collaborator: Excels at working collaboratively with their team, peers, supporting resources, partners, management and the customer

Strong Communication practices & Skills: Ability to write and speak in a way that clearly articulates a point of view; Understands how to involve all levels within the company (internal and external) with consistent, appropriate manner

Experience Required:

A minimum of 10-years of sales management experience in high-reaching, ever-changing sales environment, preferably experience within technology sales

A minimum of 5-years in telecommunications.

Must have run quota carrying sales teams with confirmed achievement

Shown ability to lead a horizontal, extended resource team to support their direct sales teams

Confirmed ability to work effectively with and across all levels of business and IT contacts within very large and complex organizations

Extensive experience directly and indirectly through a management team negotiating large 7 figure deals with very complex terms, conditions, price pressures and considerations

Self-starter who takes initiative and works with limited direction

Highly trusted individual who maintains and expects high standards for self and team.

Possess high levels of integrity and honesty

BA/BS degree or higher

This position is eligible for the JoinGlobals referral campaign

Category :

Sales

Subcategory:

Field Sales

Experience:

Business Leadership

Full Time/ Part Time:

Full Time

Work From Home:

No

Posted Date:

2020-03-17

VMware Company Overview: At VMware, we believe that software has the power to unlock new opportunities for people and our planet. We look beyond the barriers of compromise to engineer new ways to make technologies work together seamlessly. Our cloud, mobility, and security software form a flexible, consistent digital foundation for securely delivering the apps, services and experiences that are transforming business innovation around the globe. At the core of what we do are our people who deeply value execution, passion, integrity, customers, and community. Shape whats possible today at http://careers.vmware.com.

Equal Employment Opportunity Statement: VMware is an Equal Opportunity Employer and Prohibits Discrimination and Harassment of Any Kind: VMware is committed to the principle of equal employment opportunity for all employees and to providing employees with a work environment free of discrimination and harassment. All employment decisions at VMware are based on business needs, job requirements and individual qualifications, without regard to race, color, religion or belief, national, social or ethnic origin, sex (including pregnancy), age, physical, mental or sensory disability, HIV Status, sexual orientation, gender identity and/or expression, marital, civil union or domestic partnership status, past or present military service, family medical history or genetic information, family or parental status, or any other status protected by the laws or regulations in the locations where we operate. VMware will not tolerate discrimination or harassment based on any of these characteristics. VMware encourages applicants of all ages. Vmware will provide reasonable accommodation to employees who have protected disabilities consistent with local law.
Skills