Sign in or register for a JobTech account.
Jobs that require

proactive

skill

YOUR CLIENT
A leading bank in Asia with a global network of more than 500 branches and offices in 19 countries and territories in Asia Pacific, Europe and North America. In Asia, the bank operate through the head office in Singapore and banking subsidiaries in China, Indonesia, Malaysia and Thailand, as well as branches and offices.
YOUR ROLE
To provide production support for the Murex implementation across multiple asset classes
To monitor production Murex Batches, DataMart Reports for multiple entities during the shifts (24/6)
To protect the stability of the production environment and ensure system availability for users
To engage the business users, providing proactive, timely, effective and efficient support
Contribute positively to the Murex support team, ensuring that the team provides proactive, timely, effective and efficient support to users.
Participate in the support activities which could be application specific or across the organisation.
Adopt operational workflow and processes, i.e. timely incident logging, quality issue/impact communications and appropriate escalations to the team lead and management.
Followed control procedures within the team, e.g. change standards and release processes.
Analyse and route issues to proper teams and oversee issues and resolution to closure.
Participate in testing of any enhancement or bug fixes delivered by development team or vendor.
Follow-up with vendors, development team for the bug fixes and participate in testing.
Participate in any BCM activities or infrastructure-related upgrades.
YOUR PROFILE
Degree in Computer Science / Engineering or related disciplines.
At least 3 years of hands-on application support experience in Murex, preferably L1 support experience in an investment bank.
Good understanding of Control-M and Murex DataMart.
Independent, proactive and self-starter with excellent interpersonal and communication skills.
Strong analytical and good problem solving skills.
Ability to work in a fast-paced and team-oriented environment.
Good understanding of ITIL methodology
Experience in working with the following technical platforms / programming languages - Unix, Oracle and scripting.
PRO-TIP: Even if you only have SOME of the requirements do apply and we'll talk further.
Angel Felismino | angel@aitsoftware.com | +65 9165 5490 | www.aitsoftware.com
Skills OVERALL JOB PURPOSE

Administrative roles that require close supervision and instruction to bring about outputs:

Providing completed tasks and inputs into functional processes, projects and systems

Building effective working relationships within the Business Unit and functional area

Developing fundamental functional skills

Understanding ERM's functional processes and systems

CORE EXPECTATIONS & RESPONSIBILITIES

Personal Leadership

Use general technical or subject matter knowledge to contribute to deliverables

Build professional knowledge by keeping up to date with specialist area trends and Read more
best practice

Follow prevailing authorization processes, policies and practices for all aspects role (e.g. Health and Safety, expenses, expenditure, travel, etc.)

Maintain organized and effective personal filing, scheduling and planning systems

Build working knowledge of ERM vision and strategy

Work effectively within the team

Deliver tasks on time and within budget (where budgets apply) to a high level of quality

People Leadership and Development

Communicate clearly with peers, colleagues, internal clients, sub-contractors, agency staff etc as applicable, to understand work requirements

Build successful and effective working relationships with immediate colleagues and within the functional area / business unit to ensure successful delivery of work and strengthen knowledge / resource base

Participate in own career development, including contributing to appraisals, development plans, and balanced score cards

Follow safe working practices, including submitting ECS entries

Client Relationships and Business Opportunities

Build awareness and understanding of functional; area, processes and initiatives

Escalate work related problems or queries as appropriate to ensure timely and swift resolutions

Respond to team or internal client queries in an accurate, effective and timely manner

Business Results and Performance Culture Responsibilities

Use general technical or subject matter knowledge to contribute to the functional team

Prepare initial draft work outputs in relation to area of expertise and or specific assignment

Carry out appropriate administration / coordination of tasks to support the function for example (but not limited to) dealing with first line enquiries, data entry, compilation, filing and archiving of documentation and updating of relevant internal systems

Keep sound records and filing system for reference and verification

Follow up on commitments made in a timely, accurate and complete basis

Undertake any other duties that may be required from time to time

Functional Specific

Front Desk

Manage the front desk area to ensure effective receiving and relaying calls promptly, taking messages and/or forwarding callers to other appropriate personnel and mail communications both internally and externally to maintain professional image

Meet and greet visitors in a warm, welcoming and professional manner at all times. As when required, guide visitors to sign in/out of office log book and issue/collect visitor passes. Brief visitors on Emergency exits.

To assist staff & visitors for assistance or information if required.

Daily staff movements update in and out of the organization for ease of front desk role and emergency situation. Maintain the office contact list – updating and circulating when amendments are made.

Manage outgoing/incoming mail along with local and international couriers

Manage the booking of meetings rooms and catering requirements

Maintain tidiness of the front desk area.

Championing office cleanliness; including paper waste, common areas, utility rooms, spare desks, pantry, keeping on top of cleaning contractors to ensure they are providing a high level of service

Liaise with building management on any building issues – and relaying to the office if/as required

Schedules and coordinate appointments, meetings and events (both internal and external) as necessary

Administration

Overall administrative support.

Manage the purchasing of all office supplies, furniture, equipment & printing

Design and implement office policies – ensuring cleanliness and hygiene standards are maintained

Support in flight, hotel bookings, & travelling visa applications when required.

Assist Partners to complete the paperwork of their expense claims.

PPE inventory management including recording, tracking etc.

Organising internal events/ trainings.

Assist in liaising with the sub-contractors and office building management for office maintenance.

GMS Timesheet – as a backup administrator for the groups.

Backup or support any company administration matters when in need or upon request by Consultants/Partners.

Logistics support for meetings, conference, calls & events, including but not limited to tracking of participants' attendance, booking of rooms, TV conference connection, projector and printing of materials.

Undertake other admin task whenever is required.

IT Coordination

Assist in setting up related IT equipment at work desk for new hires

Support in creating new proposal/project folders in shared drive

Maintaining IT equipment lifecycle records and manage non-working condition of IT equipment arrangements for recycle

Ensuring all IT equipment and accessories are sufficient for replacements if required

Maintaining the IT office equipment to its working condition at all times.

Computer set up for new hires including reimaging the computers, system log on set up and e-mail ID set up.

IT purchases and disposal of unused/ obsolete IT equipment.

Order mobile phones and liaising with the vendor for repair if required. Maintaining the mobile phones contract.

Finance

Support finance department in scanning invoices weekly

Support sending invoices to clients via local mail/overseas courier

Ad-hoc support for cheque deposits and verification of documents at the bank

Support Consulting staff comply with Finance process and filing

Other Office Support

Client Feedback Follow-up:

to monitor and follow-up on CFF sent and update the record accordingly by end of 3rd week of every month.

Archiving of Projects/Proposals files and maintaining the archiving log is up to date as well as sending them to archiving warehouse.

Assist Consultants with minor formatting if required.

Assist new hires orientation of office premise

Assist recruitment team in coordinating candidates interview schedules

Assist in notarised documents at the Notary Public office

Please refer to individual KPI and or Balanced Scorecard for details on specific task and activities. The above is a general description of duties likely to be performed; this description does not form part of the contract of employment.

Education/Training/Qualifications

Diploma/Degree holder

Minimum of 2-5 years of experience in Office Administrative in an international working environment

Knowledge and experience working with PowerPoint, Excel, Word, SharePoint, Adobe Professional, Outlook, Social Media Management, Database Management and other Microsoft Applications

Flexibility to work with multiple personalities and with all levels of management within an organization

Resourceful with proven ability to multi-task and prioritise workload to meet deadlines

Confident, pro-active and meticulous

Strong interpersonal and communication skills

Possess a positive attitude, pleasant and approachable

BEHAVIOUR EXPECTATIONS

Personal Leadership

Passionate about developing own technical expertise and apply to business needs

Has high personal performance aspirations

Takes ownership of personal development

Respects others and different contributions

People Leadership and Development

Health and safety:

You see it, you own it

Seeks and accepts constructive feedback; takes on board lessons learned

Actively seeks clarity on what is expected

Client Relationships and Business Opportunities

Listens accurately to understand internal client perspectives, needs and issues

Understands how technical output supports internal client's commercial objectives

Personally well organized, flexible when required to meet internal client demands

Business Results and Performance Culture Responsibilities

Consistently ensures delivery of quality work

Contributes effectively to team results through responsive and flexible behaviour

Understands and applies ERM's code of ethics; operates with honesty, professionalism and integrity

Manages time effectively and utilizes self well
Skills Position Purpose & Summary

The primary focus will be on transactions and projects within APAC region though based upon global needs and demand the position holder may also support projects in the other regions or global projects.

MADJV Manager

Part of Cargill's strategy is to actively balance the portfolio of activities and businesses, which results in a growing pipeline of Mergers, Acquisitions, Divestitures and Joint Venture (MADJV) activities. It is HR's Read more
goal to successfully manage MADJV's in order to realize the highest possible value, limit risks and protect Cargill's interests, values and culture. Overarching, our objective is that we create a successful and positive experience for our people and that we ensure best in class execution of MADJV projects in Cargill. MADJV managers are responsible for the MADJV HR framework, processes and tools including related continuous improvement.

This position is recognized as a trusted advisor with deep understanding of MADJV HR tools and practices across the HR function and corporation with a business oriented mindset. The position of MADJV Manager within Global HR Solutions (GHRS), leads the HR service delivery to MADJV projects from an end-to-end perspective. This starts with the Due Diligence phase, followed by the transaction phase and execution of MADJV integration. This position leads all MADJV phases on behalf of HR, and partners with Corporate Development, Business HR and the HR Centers of Expertise (COE). There is continuous cooperation and seamless hand-offs with the GHRS Market and Domain teams to successfully execute upon the MADJV projects. In addition, this position works closely with the businesses and the other functions to ensure successful delivery of Mergers, Acquisitions, Divestitures and Joint-Ventures.

The position requires superior judgment, including the ability to recognize, anticipate and mitigate potential MADJV HR problems, develop solutions and counsel business leaders and corporate development teams toward those solutions.

The position requires a pro-active and driven approach and the ability to prioritize and follow through on numerous projects simultaneously, while remaining flexible and agile in responding to exigencies. Dedication and commitment towards providing excellent, value added advice and an entrepreneurial, internationally oriented spirit are corner stones of being successful in this position. This MADJV manager thrives in a transactional, team-oriented context and a complex, challenging and demanding environment.

Project Manager

This position is responsible for leading project management activities across global projects that have significant impact on the organization. These projects may include strategic initiatives, organizational restructuring, capability building projects, MADJV activities, and other – all from an HR perspective.

Candidates for this position are expected to have experience managing large, global projects, typically with a minimum of $1 million total project spend. The candidate will utilize PPM.

This position demands a strong leader who can partner effectively with all levels of the organization globally.

The chosen candidate is expected to be an empowered partner who must drive results, proactively identify and resolve problems, and make tough decisions. This position is expected to keep up with project management technology, trends and best practices.

The incumbent in this position is expected to be an expert in project and portfolio management methodologies, tools and processes, and have thorough knowledge in HR operations and MADJV activities. Work typically includes: project charter management, project kick-off support, planning, project scheduling, cost management and status reporting. The Project Manager identifies, recommends and implements project management best practices. This position is responsible for portfolio and project management activities across projects with the highest cost, complexity and risk, including project planning, execution and governance. The Project Manager has the primary responsibility to ensure that the projects produce the desired outcomes on-time and within budget.

Principal Accountabilities

Key responsibilities of MADJV Delivery Manager:

MADJV Leader:

• Provide leadership in APAC region to deliver HR MADJV projects, from execution planning to the measure phase.

• Translate key implications from business strategy into the transaction and act as strategic partner of business in the transaction

• Be a go-to-person for MADJV transactions in the regions, to ensure requirements for execution are shaped, understood and delivered at the right time and with the highest quality of delivery

• In partnership with Business HR, ensures the delivery of the HR part of the overall integration, including Talent assessment, Cultural integration and other key people matters.

• Ensure alignment of the HR operating model and governance of HR Risk

• Work closely together with GHRS Market and Domain teams to execute flawless hand-offs in the end-to-end HR MADJV process.

• Maintain extensive collaboration and communication between the global regions to monitor ongoing alignment of client priorities and expectations to resource availability and service delivery of assigned transactions.

• Advise and articulate domain/country-specific HR MADJV requirements to effectively help business leaders and other stakeholders of transactions understand and address priorities, challenges and opportunities

• Develop and maintain key internal and external relationships, which may include: business leaders, hiring managers, business/function human resource leaders and industry contacts

Change Leader:

• Lead the approach to MADJV transaction activities to align talent, employment and cultural practices to Cargill and the Enterprise.

• Collaborate with other functions and roles serving similar clients to share knowledge, best practices and develop creative solutions.

• Champion a strong continuous improvement culture to ensure deployment of scalable, simplified and standardized processes, e.g. further development of HR MADJV playbooks and Project Management tools and best practices

• Establish a culture of accountability and measurement within HR MADJV integration teams and overall Project Management

Key Responsibilities of Project Management Delivery Manager:

Project Management:

• Manages medium, large scale and global projects for HR, including MADJV initiatives.

• Leads project reviews utilizing expert knowledge of project management methodologies, tools and processes.

• Identifies, recommends and implements project management best practices based on expert knowledge of project management.

• Provides mentorship, coaching and development for project team members as appropriate. Provides leadership within region to deliver HR MADJV projects, from execution planning to the measure phase.

• Coordinate resources across HR including BHR, GHRS, COE and Cargill Business Services (CBS).

Project Planning:

• Defines project objectives and scope utilizing expert knowledge of project management practices and procedures.

• Plan the course of action required to meet the project intent.

• Determines project requirements and timelines

• Responsible for the Project Management Plan, which includes areas such as a business case, work plan, schedule, budget, resource plan, communication plan, change plan, and risk plan. Translate key implications from business strategy into the transaction and act as strategic partner of business in the transaction.

Project Execution:

• Leads the execution of projects with the highest cost and risk.

• Utilizes project management methodologies, tools and processes to achieve project deliverables on-time and within budget.

Project Controls:

• Define, measure and monitor project controls & progress to identify variances from the plan and resolve issues as appropriate.

• Engage and manage stakeholders as appropriate to ensure understanding and alignment.

Stakeholder Management:

• Accountable for providing project sponsors and stakeholders with project status, actively communicating issues and threats, and ensuring that leadership alignment is a priority.

• Work with business to ensure projects are successfully implemented and benefits and value are realized.

• Ensure successful completion of all project phases and closure of all aspects of the project.

Essential Position Requirements

• Ability to travel as required, up to 25&, within region as well as internationally when needed

Education, Experience, Skills

• Bachelor's degree or equivalent practical experience

• MBA or post-graduate degree in applicable field

• Project Management Institute (PMI) certification or equivalent Experience

• 10 years of project management experience ideally in Human Resources

• 5 years of HR experience handling mergers, acquisitions, divestitures and joint ventures (MADJV) of all types, sizes and complexities

• Significant expertise in, and experience with, the structuring and execution of MADJV transactions from HR perspective, including planning for and managing due diligence, handling closings and integration planning, implementation and execution

• Experience with PPM Framework and leading complex and global projects

• Experience interacting effectively, confidentially and appropriately with senior business and functional executives in a global, matrixed environment

• Experience in developing and analyzing business cases to ensure a value-added solution and having in-depth knowledge of multiple businesses, functions, and processes

• Experience anticipating emerging issues, problem solving and implementing new business solutions, including referring critical issues to the appropriate level of management, and improving efficiency, quality, cost and productivity

• Experienced in change management and leading others in times of significant change

Skills

• Strong leadership, stakeholder management, change management, conflict management and communication skills - ability to thrive as part of a regional and global team

• Advanced communication, leadership, partnership, consulting, collaboration, and influencing skills including experience building consensus and morale within a business or function, and leading work team effectively to meet strategic and operational objectivesStrong analytical and assessment skills, independent thinker and problem solver, ability to effectively navigate through ambiguity

• Demonstrated technical HR MADJV technical skills, including expertise in relevant best practice tools and approaches

• Conceptual strength, strategic thinking, strong business acumen, ability to work across a matrixed organization

• Proven consulting and contracting skills that drive high performance, ability to work independently and handle multiple priorities simultaneously in a lean environment.

• Demonstrated ability to build strong client relationships and influence key stakeholders. Proven ability to work as a strong business partner and history of building trust with others.

• Communicates effectively in all settings, including sensitive and intense situations, by tactfully responding to requests and thoughtfully negotiating and persuading others to adopt innovative ideas and solutions

• Intagible skills including sound judgment, intuition, integrity, curiosity, agility, creativity, humility and an ability to thrive in challenging and ambiguous situations.

• Demonstrated understanding of evolving HR landscape and demonstrated capability of leading organizational change efforts

• Competence in connecting people to each other and the business strategy, leveraging technology and processes where appropriate

• Ability to operate at both the strategic and tactical level

• Excellent teacher and coach with a desire to build capability in the organization and others

• Fluent in English and one Asian language
Skills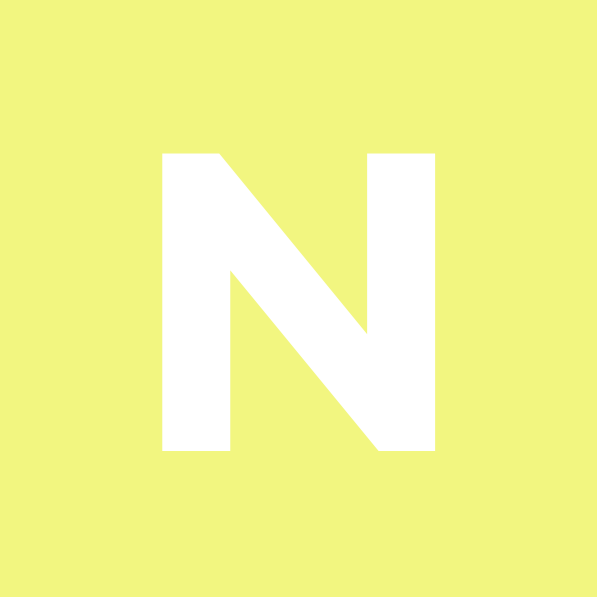 Nokia is a global leader in the technologies that connect people and things. With state-of-the-art software, hardware and services for any type of network, Nokia is uniquely positioned to help communication service providers, governments, and large enterprises deliver on the promise of 5G, the Cloud and the Internet of Things.

Serving customers in over 100 countries, our research scientists and engineers continue to invent and accelerate new technologies that Read more
will increasingly transform the way people and things communicate and connect.

Nokia is an equal opportunity employer that is commited to diversity and inclusion.

At Nokia, employment decisions are made regardless of race, color, national or ethnic origin, religion, gender, sexual orientation, gender identity or expression, age, marital status, disability, protected veteran status or other characteristics protected by law.

General Purpose:

The APAC Regional Optical Network Architecture team is responsible for

guiding the success of all Optical Networks Business Unit solutions and key

campaigns in the region. Working collaboratively with regional and global

product management, marketing, network solution & validation teams, and

Business development teams to deliver successful end to end solutions for our

customers. This is a unique opportunity to work for a global End-to-End

organisation, a leading Optical System's vendor and in a fast growing and

dynamic market.

Main Responsibilities:

Providing the deep end to end solution expertise needed to make strategic business decisions on behalf of the region

Capture end to end solution requirements from BDM's and customers, working with various internal stakeholders to validate such requirements

The central team's "Voice" in front of our customers, confidently presenting our end to end solutions in customer meetings, workshops, roadshows and industry events

Ownership of each and every "Key Marketing Campaign" as identified by the APAC RBC Head, driving BDM awareness and customer communication

End to end solution and scenario validation on behalf of the region, working together with rPLM and global NS & Validation team

Supporting BDM and Advanced Tendering teams with complex bid's, RFP's, RFI's, and proactive proposals

Minimum 5-10 years of telecommunication industry experience, within the Optical Transport domain

Must have minimum of 3-5 years experience working within Optical Systems Engineering, Architecture, Product Management or similar discipline

In-depth knowledge of the optical transport industry and technologies (DWDM, OTN, Ethernet)

In-depth knowledge of next generation photonic architectures, high-speed electro-optics and control plane technologies

Solid understanding of the latest market trends, from Access to Core

Presentation and communication skills

Bachelor's degree in telecommunications or related field

Pre sales or product management experience within the optical transport domain

Customer facing experience

Proficient in English reading/writing/speaking

Proven experience presenting to senior level stakeholders (C-Level)

Apply now.
Skills Roles & Responsibilities

AAM Advisory (AAM) is an award winning Financial Advisory firm in Singapore with over 5,000 clients and more than SGD 1 billion of assets under advisement (AUA). Located in the heart of the Central Business District at Capitagreen, AAM has a team of experienced Financial Adviser Representatives (FARs), all of whom are authorized by the Monetary Authority of Singapore (MAS).

AAM Advisory is part of Quilter plc, Read more
a UK FTSE listed company and leader in cross-border wealth management.

Main purpose of role

As a personal assistant (PA) you will work closely with senior managerial or sales staff to provide administrative support, usually on a one-to-one basis. You will help a manager to make the best use of their time by dealing with secretarial and administrative tasks.

Key Responsibilities and Scope of role

Responsibilities

As a PA, you will often act as the Financial Planners first point of contact with people from both inside and outside the organization. Tasks are likely to include:

Devising and maintaining office systems, including data management and filing;

Screening phone calls, enquiries and requests, and handling them when appropriate;

Meeting and greeting visitors at all levels of seniority;

Organizing and maintaining diaries and making appointments;

Dealing with incoming email, faxes and post, often corresponding on behalf of the manager;

Carrying out background research and presenting findings;

Producing documents, briefing papers, reports and presentations;

Organizing and attending meetings and ensuring the manager is well prepared for meetings;

Liaising with clients, suppliers and other staff.

In addition to supporting managers, their team and departments, many PAs also have their own personal workload and responsibilities. The scope of the PA's role can be extensive and additional duties may include:

Carrying out specific projects and research;

Responsibility for accounts and budgets;

Taking on some of the manager's responsibilities and working more closely with management;

Deputizing for the manager, making decisions and delegating work to others in the manager's absence;

Being involved in decision-making processes.

Client Service for Assigned Advisers:

Valuations

Preparation of reports for review meetings

Manage the proposal process and any correspondence with client or prospect

Sales Support for Assigned Adviser:

Quotation and Reports

Assistance with presentations and organizing of events/seminars

Welcoming prospects and clients

Attending events/seminars

Key Skills

Exceptional written and oral communication skills;

Excellent word processing and IT skills, including knowledge of a range of software packages;

The ability to work under pressure and to tight deadlines;

Good organizational and time management skills;

The ability to research, digest, analyses and present material clearly and concisely;

Excellent interpersonal skills;

The ability to work on your own initiative;

Honesty and reliability;

Attention to detail;

Flexibility and adaptability to juggle a range of different tasks and to work extra hours to meet deadlines;

Discretion and an understanding of confidentiality issues

Qualifications required

Microsoft Office

Secretarial qualification advantageous

Experience required

Minimum of 2 years required

Benefits

20 days holiday per year + Public Holidays

Private Health Insurance

Annual Pay review

Annual Bonus Scheme

Working Hours

Monday to Friday

9am – 6pm
Skills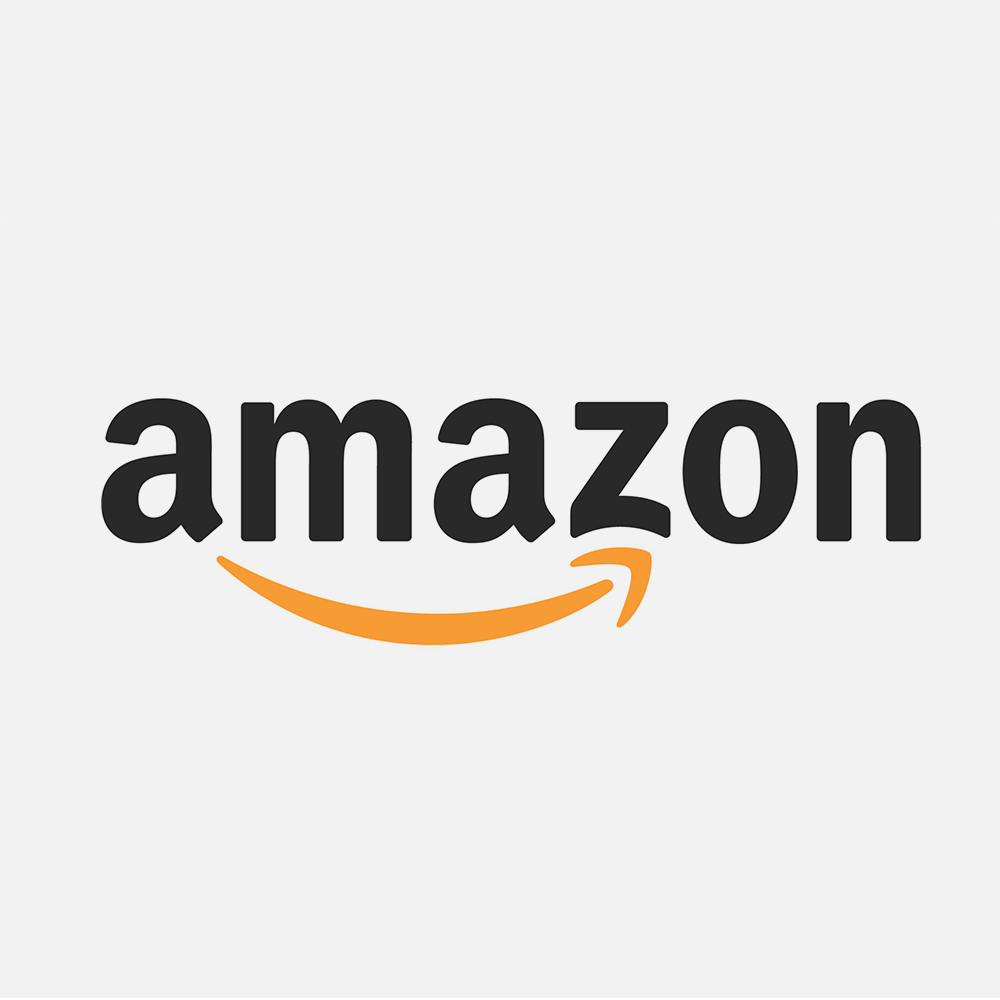 AWS is one of Amazons fastest growing businesses, servicing customers in more than 190 countries, reshaping the way global enterprises consume information technology and powering the developers who are building the next generation of global industry leaders. AWS customers include some of the most innovative startups like Netflix, Pinterest, Spotify, Airbnb, and Instagram as well as some of the largest global enterprises like Shell International, Unilever, Hitachi, Sharp, Read more
Bristol-Myers Squibb, and Samsung. We help global and local enterprises to use cloud to remediate their legacy technology and build new innovative businesses.

We are currently looking for a Business Analyst to support our Technical Program Management function in the launch of complex services. In this role you will be responsible for the end-to-end business analyses that underpin the launch of our services in the regions and areas across Asia Pacific. Responsibilities include the analysis of market opportunities, the collection of business and technical requirements from internal and external customers & various source systems, the building of business cases for services across regions and areas, and the tracking of the successful production launch that delivers on service adoption and business case expectations. The ability to use advanced reporting tools and work with a multitude of source systems is critical for the role.

The successful individual will need to have the ability to navigate in a fast-paced environment, haves superior attention to detail, be independently motivated, works well across different groups, and be able to multitask. The ideal candidate will have possess:

· Excellent Time Management Skills

· Results Oriented

· Excellent Analytical and Judgment Skills

· Attention to detail & accuracy

· Excellent Professional Communication Skills (Written & Verbal)

· Team Oriented

· Self-Motivator/Excellent Initiative/Flexible

· Strong Customer Service Skills

· Proven Planning and Organizational Skills

Basic Qualifications

· 3+ years experience in business strategy, operations or finance function

· Advanced experience in the use of standard tools like Tableau, Salesforce.com, Excelrtifications, like PMP, CSM, are a must

Preferred Qualifications

Bachelors Degree in Accounting, Finance or Business preferred.
Skills Skills Required

Email Writing, Administrative, Professional Correspondence, Familiar with Microsoft Office Suite, Fluent in English

Personality Type

Illustrates a Sense of Urgency, Responsible, Pro-active

Jobscope

Event Administrative Role, On-site Execution

Opportunities

Learn to run small scale events independently while also given the opportunity to be involved in large scale events. Graduating students may apply.

Do Note

As with all events, there will be OT on event days.

5 days work week

Learn more about us:

www.knoxx.com.sg

Job Types: Full-time, Part-time, Temporary, Read more
Skills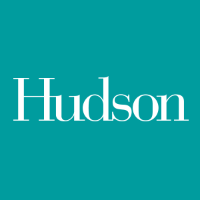 Job description:

Our client is looking for energetic ISR.

For the ISR role, the person will be responsible to identify and qualify leads and opportunities. He/She will collaborate with various internal teams and Channel Partners to drive new business opportunities and then hand them over to the Field sales or Channel Partners for closure.

Responsibilities:

Work with Marketing and Sales to identity new business opportunities.

Run outbound emails and calls to establish interest

Hand-over Read more
to Sales team or Partner to progress the opportunity.

Manage and track opportunities and pipeline in Salesforce

Drive traffic to various online and offline events including (but not limited to) tradeshows, webinars, Lunch and Learns and seminars

Supports the local partners in the execution of joint marketing campaigns and events

Ensure integrity of customers in the system

Support extended sales team in complex deals

Job requirements:

Good at written and phone communications

Good at leveraging IT and communication tools

Discipline in managing time and monitoring results

Minimum of 1 year experience of solution-based selling in Technology/IT

Ability to multi-task and prioritise while achieving sales quota

Works well in a matrix organization

High Energy, Self-Motivated and persistent

Creative problem-solving, strong interpersonal skills and willingness to take the initiative

Legal right to live and work in the Country in discussion is mandatory for us to consider your application

To submit your application, please apply on line using the appropriate link below or email your CV in Microsoft Words format to Louis.Thng@Hudson.com quoting BBBH66805

Your interest will be treated in the strictest of confidence. Privacy Statement Data collected will be used for recruitment purposes only. Personal data provided will be used strictly in accordance with the relevant data protection law and Hudson's personal information and privacy policy.

Louis Thng

Registration Number: 199501238M

Hudson Global Resources (Singapore) Pte Ltd

EA License Number: 18S9265

EA Personnel Registration ID: R1652656
Skills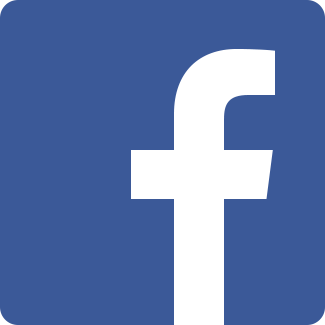 Facebook's mission is to give people the power to build community and bring the world closer together. Through our family of apps and services, we're building a different kind of company that connects billions of people around the world, gives them ways to share what matters most to them, and helps bring people closer together. Whether we're creating new products or helping a small business expand its reach, Read more
people at Facebook are builders at heart. Our global teams are constantly iterating, solving problems, and working together to empower people around the world to build community and connect in meaningful ways. Together, we can help people build stronger communities - we're just getting started.We're looking for an experienced Operations Program Manager to join our Mobile Operator Support Engineering team in Singapore. As the Operations Program Manager of the Mobile Operator Support Engineering team in Singapore, you will work closely with the team and multidisciplinary cross-functional team supporting operations initiatives around optimisation and efficiency. You will be the point of contact for key external partners and responsible to scale the Operations and improve the support KPIs and CSAT experience. Engage with partners to collect feedback and translate it to product teams and/or create support process improvements. Works closely with product subject matter experts (SMEs) and sets directions and ensure successful role out of the program and document learnings and share best practices across the team. This team works with Mobile Operators / ISPs across the globe to help them deploy and proactively monitor and support the deployments of Facebook, WhatsApp and Instagram's Special Pricing configurations, VPN connections, Header Enrichment, Wifi solutions and SMSC Binds from our office in Singapore. The Singapore team works closely with the Mobile Operator Support Engineering teams in California and Dublin to provide 24x7 monitoring and support for our partners. The team also works with Facebook's Infrastructure teams to analyze and resolve any issues reported by Mobile Operators / ISPs / Vendors and evaluate possible improvements in the infrastructure deployments.The team is a key contributor to supporting partners involved in the Internet.org (http://internet.org/) initiative. Internet.org is a global initiative dedicated to making affordable Internet access available to the two thirds of the world not yet connected. Making the Internet available to every person on earth is a goal too large and too important for any one company, group, or government to solve alone. Internet.orgs partners have come together to meet this challenge because they believe in the power of a connected world. This role is an opportunity to be part of this initiative by working with global Mobile Operators / Internet Service Providers (ISP) on creating new business models to bring affordable Internet to the unconnected.

Responsibilities:

Work closely with highly multidisciplinary cross-functional (XFN) teams to improve operation initiatives around optimisation and efficiency.

Review operational issues and determine if a technology (product) solution is required or a process corrections needs to be made. Identify opportunities to improve business practices and drive internal process improvements across multiple teams and functions.

Responsible to scale the operations and maintain world-class support process for FB connectivity program and establish healthy relationship with partners.

Regular sync up with strategically important partners and measure their success by reviewing their support metrics and define ways to improve partner efficiency and effectiveness.

Program manage the SME program and align expectations, track their progress and adopt best approach and learnings to all product SMEs.

Take ownership of partner issues, handle escalations and follow problems through to resolution.

Ensure product checklist is completed before on-boarding support to the team.

Document learnings and share operational insights to cross-functional teams.

Foster a culture of data driven decision making.

Must be willing to travel internationally (Approx 20%)

Mininum Qualifications:

Bachelors degree in computer science, systems engineering, electrical engineering, or a related field

Minimum 5 years of work experience in Project Management with a demonstrated track record of delivering business value using technology solutions in high-tech operations space.

Minimum 3 years as a business analyst with expertise in multiple requirement analysis techniques/methodologies

Demonstrated creative problem-solving approach and experience in using data visualisation technologies to help drive business insights.

Good understanding of Mobile operator infrastructure (especially packet core), IT infrastructure and IP networking protocols is a MUST.

Experience leading global projects and hands-on project management of multiple concurrent projects.

Experience in launching support programs from inception to delivery, manage partners, define success and measuring their performance.

Experience in implementing training and quality audit programs

Resourceful, action-orientated with the ability to get things done and overcome obstacles and develop creative solutions to problems

Excellent interpersonal skills, including relationship building and collaboration within a diverse, cross-functional team.

Excellent verbal and written communication skills and demonstrate attention to detail

Preferred Qualifications:

Strong systems development and deployment experience.

Project or Program Management Certification (such as PMP) preferred.

Working experience on any BI tools (Tableau) will be advantageous.

Programming, scripting or Software debugging experience would be highly advantageous.
Skills Job details

PositionAdministratorVacancy ref64172Based inSingaporeBusiness areaSurf and ConventionalWorking hours40 hours per weekContract typeContract and StaffClosing date31/10/2019Languages in which you may applyEnglish

Vacancy information

DESCRIPTION OF ROLE

The Administrator works under general supervision providing day to day transactional administration support, and work globally as part Singapore Offshore Crewing Services L & D Team to support client groups within the client's business functions including to plan, supports and book training with trainers, ensuring standards Read more
are maintained and required level of competency achieved. They will be responsible for the quality, timeliness and accuracy of the work produced and also supporting the coordination of all office activities as part of the adhoc responsibilities.

All personnel are expected to contribute to creating a positive HSEQ culture within Subsea 7 and ensure familiarity with and adherence to local HSEQ codes and practices.

KEY RESPONSIBILITIES & ACTIVITIES

Acts across disciplines to ensure delivery of training needs and support skill pool development schemes

Updates internal training databases with the planned training events and certification details on file and coordinates related logistics and to book appropriate accommodation if necessary.

Ensures all mandatory training requirements are delivered in line with legislative expiry periods.

Plans and coordinate training globally for a variety of skills based training through external and internal suppliers.

Coordinates and administers activities related to the organisation of training, record and budget management and statistical reporting.

Performs administrative functions including routine reports and correspondence.

Ensuring the timely and accurate input of monthly payroll information for training activities.

Ensures training requirement and requests are booked and completed within the required timescales. This includes booking schedules for training and arranging logistics such as flights and accommodation if required.

Fulfil additional administrative duties as required to support the day-to-day office administration which includes the following:

Secretarial duties supporting the Operations Manager and Director

Coordinate weekly reports as per required by Operations Manager and Director

Maintain various calendars, including conference room usage as per management request

Virtual reception duties on behalf of the Operations Manager and Director

Logistics arrangement (travel, accommodation, visa) for office personnel

ADHOC administrative support for various departments within the organisation.

Ensures compliance with all relevant functional policies, process and procedures.

Applies common sense understanding to carry out detailed but straight forward written or oral instructions

Communicates with groups of customers or employees.

Utilises the knowledge management tools available to assist the function to capitalise upon lessons learned and to perform in accordance with best practice, striving to mitigate risk, promoting safety and integrity consistently.

SKILLS & EXPERIENCE

Effective general administration skills with strong attention to detail.

Good communication skills, both written and oral.

Demonstrate a good level of initiative with the ability to identify and highlight potential issues in advance of problems arising

Able to prioritise a challenging workload and manage customer expectations accordingly

Able to work with highly confidential information, deliver with discretion and maintain the trust and confidence of client groups

Good knowledge of Microsoft Office suite, including Word, Excel and PowerPoint

Proactive, flexible in approach and customer-focused

Experience in logistics coordination and administration is preferred but not required. Fresh graduates are welcome to apply.

AUTHORITY/DIMENSIONS

Operate within the Business Code of Conduct

Operate according to Subsea 7's Management Principles

Support standards and procedures for the relevant Function

For level of authority see 'Expenditure and Authorisation Specification'
Skills