Sign in or register for a JobTech account.
Jobs that require

process design and management

skill

Collaborate with various technology teams in the maintenance of effective internal controls;
Liaise with the Group Audit, Group Legal and Compliance and ORM teams on a regular basis;
Support team lead to manage internal/external audit engagements;
Raise issues/concerns, and provide constructive advice to the management so that significant IT risk and control issues are escalated and resolved properly;
Execute risk assessments and perform controls testing to ensure their effectiveness;
Track process improvements and issues corrective actions to ensure timely closure;
Work closely with stakeholders and security teams to mitigate/resolve reported security vulnerabilities
Provide support and review on the privilege ID usage and conduct review to ensure adherence to access controls standards, including investigate on reported exceptions
Perform data analysis or procedure reviews to ensure compliance to the bank security standards;
Work with internal stakeholders and vendor to review and streamline the work processes of the bank and vendors
Requirements
Minimum a degree in Information Technology, Engineering or related discipline
At least 4 years of working experience in Risk Management within IT.
Experience in IT audit, Cloud Security will be an advantage
Good understanding of Secure Software Development Life Cycle, Threat and Vulnerabilities Assessment, Agile Methodology and IT General Controls
Good understanding of technology and operational risks, regulatory requirements
Strong communication, interpersonal and written skills
Able to work independently with minimal supervision and with a positive attitude
Willing to learn and take new challenges with an open-mind.
Skills Responsibilities
To leads the Service team to provide effective and timely services as requested by customers.
Keeps employees advised of any changes in policy/work practices as such changes arise.
Be a leader of any changes as business evolves and assist with implementation as necessary for process improvements.
Constantly try to improve the companys performance towards higher customer service standards and improve financial performance.
Maintains employee focus on quality Read more
programs and keeps employees advised of changes in work practices.
Reviews or alters any evaluation or job function for completeness or content based on customer service standards or desires and report any unusual circumstances.
Provides time guidelines for specific jobs/functions and review these guidelines with employees as required.
Collects, documents, and provides feedback to employees on the quality of their workmanship and authorize any rework as deemed necessary to achieve zero defects.
Provides guidance and feedback to employees on day to day job engagement activities or responsibilities to ensure employees maintain focus on productive business tasks.
Adjusts and/or manages all existing scheduled production and job assignments.
Acts as a resource for employee questions and/or work instruction and assists with shop quotes.
Provides direction on ESH issues and housekeeping and maintain shop supplies and toolings.
Obtains cost reductions through process improvements.
Provides/delegates training and assist in problem solving
Ensures quality by completing all final inspections and repair reports.
Other duties as assigned.

Requirements
> Min Diploma in Mechanical / Instrumentation / Mechatronics Engineering or equivalent with at least 5 years of experience in process & control or instrumentation service industry
> Good knowledge on control valves, control and instrumentation.
Result-oriented with strong leadership, organizational and planning skills.
Decisive, drive and ability to deliver effective, innovative solutions.
Possess a Class 3 driving license.

All Successful candidates can expect a very competitive remuneration package and a comprehensive range of benefits.
Interested applicants may wish to email your resume in a detailed Word format to [Click Here to Email Your Resume]
We regret that only shortlisted candidates will be notified.

Cindy Char Sin Yi
[Click Here to Email Your Resume]
> EA License Number: 02C4944
Registration Number: R1765345

People Profilers Pte Ltd
100 Beach Road #33-06, Shaw Tower Singapore 189702
Tel: 6594 9892 Fax: 6835 7890
EA License Number: 02C4944
Skills Working Location: Clementi
>Working Hours: 8.30am to 6pm

The successful candidate will need to supervise, lead, and motivate operators and technicians to meet manufacturing output, yields and quality goals.
>
Job Responsibilities:

Lead and manage manufacturing team & resources in performing daily tasks
Direct all activities in manufacturing and NPI operation in accordance with targets, product standards, manpower and procedures
Ensure standard operating procedures and work instructions are up to date and followed
Maintain good housekeeping Read more
in the assigned area and a safe workplace
Ensure compliance to ISO, and EHS safety standards
Teamwork among cross functional group to address challenges related to manufacturing process/operations
Maintain favourable working relationships with all employees
Promote a positive working environment to improve employee morale
Increase subordinate skills and capabilities
Collaborate with Engineering, Tech Support Group and Supply Chain to resolve issues related to process control, test, quality and manage production WIP inventory control to optimize operations efficiency

The Successful Applicant:

Posseses a Degree or Diploma in the relevant fields
At least 3 years of working experience in a similar capacity
Detailed and meticulous
Good interpersonal and communication skill
Proactive, good initiative and team player
>

All successful candidates can expect a very competitive remuneration package and a comprehensive range of benefits.

Please email your resume in a detailed MS Word format to [Click Here to Email Your Resume]; stating:
1. Current Drawn:
2. Expecting Salary:
3. Date Available:
4. Reason To Leave Each Job:

We regret that only shortlisted candidates will be notified.

Darren Wong Shin Loong
People Profilers Pte Ltd
10 Anson Road #09-01/02 International Plaza Singapore 079903
www.peopleprofilers.com
EA License Number: 02C4944
EA Personnel Reg Number: R1985061
>Job ID: 47304
Skills 5 Days Work Week
>Monday to Friday : 8.30 am to 6pm
>Salary range : S$5,000 to S$7,000 per month + VB

Job Responsibilities:

Reporting to Country Head of HR to manage full HR function of 2 companies. Scope includes : recruitment and selection, manpower budgeting, compensation and benefits, performance
Management, employee relations management, career development, succession planning, learning & development, HR administration, HR projects.
Business partnering with senior management and line managers on HR Read more
operational and employee relations matters.
Assists with the continuous review of process improvements.
Collaborates with HR colleagues to ensure smooth HR service delivery.

Key Requirements & Behaviors:

Bachelor degree with at least 5 years of HR generalist experience and a minimum of 1 year specializing in Compensation and Benefits. Candidates with finance/specialist compensation & benefits design/management background would be advantageous
Good knowledge of the local legal employment regulations and conditions.
Good experience in data analysis to help/support decision-making and recommendations.
Possesses good project management skills.
Possesses general business acumen.
IT-savvy – possesses excellent knowledge in MS Excel, preferably at advance level; familiar with various HR information systems and technology.
High level of integrity, accountability, discretion and tenacity.
Strong team player; good communication/ influencing and interpersonal skills with ability to build
long-term partnership with internal and external stakeholders.
Solid stakeholder management skills.
Proactive, takes initiative and ownership to deliver excellent results both independently and in collaboration with others. Will roll up sleeves to get things done.
Fast and accurate with high quality output. A smart and hard worker with a track record of consistent and solid achievements.
Highly driven, inquisitive in learning, enjoys challenges, continually pushes for innovation and strives relentlessly for improvements.
Skills Position Title

HR BUSINESS PARTNER - AP

09-Mar-2020

Business Group

Headquarters

No. of Positions

1

Requisition Number

91312BR

Job Category

Corporate

Position Type

Full Time

Relocation Eligible

Not Applicable

Position Summary

DESCRIPTION

The HRBP provides strategy to align business goals with Rockwell Automation polices, process and programs by driving organizational effectiveness, leading change management, organization development, and delivering talent effectiveness programs. Demonstrates functional expertise and is seen as coach and trusted advisor to leaders, while supporting the leaders to create and maintain a positive work Read more
environment.

Organizational Effectiveness and Workforce Planning

• Partners with the leaders and their direct reports to define short-term and long-term organization development requirements (workforce planning, development, culture, etc.).

• Drives successful execution of new initiatives, including the rollout of business initiatives and programs focused on organizational and cultural change.

• Partners with global/regional HR colleagues, COEs, HR Services, and business leaders to create focus on business goals, including: delivery of organizational effectiveness, workforce planning.

• Leverages business acumen to partner with business leaders effectively.

• Provide effective project management within organizational effectiveness and workforce planning.

Leading Change

• Partners with leaders through leading change initiatives to help set clear expectations, provide knowledge, resources, evaluation measures, and developing strength in leadership team to lead change.

Manage Talent

• Ensures strong leadership capability for the business and the development of leadership competency within the business. Facilitates the semi-annual human resource Leadership Review, including succession planning and identification of high potential employees. Leverages insights from discussions with leaders to address leadership gaps and opportunities ensuring the creation of development plans to bridge the gaps.

• Identifies the technical, professional and management training needs of the employees within the business. Ensure the necessary programs are available locally.

Demonstrate Functional Expertise

• This position is responsible for ensuring alignment between business requirements of the business functions they lead and Rockwell Automation's HR policies, processes, and programs. In addition, has responsibility for identifying, leading and supporting HR strategies and initiatives within these business/functions.

• Partners with leaders to proactively assess, develop and retain talent.

• Advises and assists Directors, and other appropriate business leaders regarding employee performance issues and actions required for improvement.

• Understands the business environment and plans (competitive climate, growth, new products, technologies, etc…) and the impact on immediate and longer term talent needs.

Coach and Trusted Advisor

• Brings knowledge of the business strategy and provides reliable guidance to business.

• Provides counsel to business leaders to encourage trust building, information sharing, effective communication, respect, and inclusion resulting in greater personal and organizational effectiveness.

• Coach leaders to build organizational capabilities, reduces complexity and partners with business leaders to maximize individual leadership skills and team performance.

Work Environment

• Partners with leaders to create and maintain a culture of inclusion where all employees feel valued and see Rockwell Automation as a place where they can do their best work.

• Help to promote a positive and engaging work environment by creating or maintaining open communications and engage with Culture of Inclusion on Diversity and Inclusion priorities.

Qualifications

• Minimum of 5 years human resources experience, including experience gained in a global engineering and manufacturing environment.

• Experience at a software company is strongly preferred.

• Strategic mindset, strong business acumen, executive presence, strong communications skills, and influencing capabilities.

• In depth knowledge of HR functional programs including Talent Development, Compensation and Benefits, Succession Planning, Leadership Review, Organizational Development, Diversity and Inclusion, Change Management as well as Workforce Planning to people plans specific to business needs.

• Ability to work effectively across functional lines in a global, matrixed environment.

• Degree holder in Business, HR Management, or equivalent degree. MBA preferred.

• Demonstrate genuine interest in colleagues, the company and industry.

• Ability to retain and convey a positive attitude in challenging circumstances.

• Strong team orientation and ability to collaborate with other HR members.

• Develop others, empower and lead people.

• High sense of urgency.

• Ability to support and challenge business leaders. Acts as a coach, thought leader and sounding board for leadership.

• Act courageously by sharing viewpoints openly and directly with others, providing relevant and timely information and feedback, as required.

• Remain open to ideas; integrates multiple perspectives in decision-making.

• Maintain a positive demeanor during periods of uncertainty, conflict, and stress.

• Balance conceptual and tactical requirements of the role.

• Strong strategic thinking capability with the ability to develop a 2 - 4 year strategic plan for long term growth with your business or function.

• Applies long term thinking to business issues and opportunities that have impacts over the short and longer term time frames, including employee engagement, leadership and management development, culture and inclusion, workforce planning.

• Manages diverse, complex issues on a daily basis; understand the intersections and relevancy between issues to ensure actions are effective.

• Determines methods and procedures on new assignments and may coordinate activates of other employees.

• Asses and evaluate trade-offs, as required, of resource levels, budget allocations and prioritization of initiatives to achieve operational goals.

• Applies process improvements to facilitate improved outcomes, reduced cost.

• Develops and implements processes across teams to achieve assigned goals.

• Partners with business leaders across the business and geographic boundaries to support and manage change, while balancing local and global perspectives in reaching decisions.

• Seeks out and embraces relevant perspectives when assessing a situation or making a decision; demonstrates clear understanding of multiple viewpoints.

• Leverages business insights in proposing solutions and facilitating change.

• Leads and develops teams, locally and remote, across multiple time zones.

• Collaborates and partners with extended HR teams who have either a dotted line reporting relationship or none formally.

• Contributes to the broader HR organization via participation in programs and initiatives outside of direct team members

• Enthusiasm for relationship building and partnership across the organization at all levels.

• Values working in a team-oriented culture and building consensus with stakeholders before making key decisions.

• Actively pursues personal continuous learning, develops skills and knowledge in job-related technical and professional areas. Actively participates in the development of team members.

• Ability to influence and obtain results through others

Country(s)

Singapore

Company Overview

Rockwell Automation, Inc. (NYSE: ROK), is a global leader in industrial automation and digital transformation. We connect the imaginations of people with the potential of technology to expand what is humanly possible, making the world more productive and more sustainable. Headquartered in Milwaukee, Wisconsin, Rockwell Automation employs approximately 23,000 problem solvers dedicated to our customers in more than 100 countries. To learn more about how we are bringing The Connected Enterprise to life across industrial enterprises, visit www.rockwellautomation.com.

Work State/City

Singapore
Skills Salary: $1,600 - $2,200
Location: Woodlands
Working hours: Mon – Fri ; 7.30am – 5pm OR 8pm – 5.30pm (rotating shift)

Job Descriptions:
>-Set up and operate manual and/or CNC Machines at a very high level of proficiency.
>-Set up and thread "all threads and grades of material" that the facility is licensed for on a CNC lathe, with no assistance on setup and first article inspection.
>-Obtain required over-lays and review first article Read more
with no assistance.
>-Set up and operate "all" CNC machines at that facility location.
>-Select proper tools and gages for the threading aor process to be performed.
>-Able to adjust machine processes and tooling to optimize cycle time and maintain process control as well as CNC editing on shop floor.
>-Perform necessary mathematical calculations to produce angles.
>-Understand product drawings and can produce parts from drawings.
>-Perform other duties as assigned.

Job Requirements:
>-Candidate must possess at least "O" Level, Professional Certificate/NiTEC or equivalent.
>-Must meet qualifications for CNC Machinist, with 3 year's experience in metal removal on a variety of machines.
>-Experience setting up and troubleshooting CNC machines, at least 2 years in production and 1 year in threading industries.
>-Able to demonstrate good manufacturing practices and be able to select tooling and machining resources for manufacture of parts.
>-Able to perform overtime if required
All Successful candidates can expect a very competitive remuneration package and a comprehensive range of benefits.

Please email your resume in a detailed MS Word format to [Click Here to Email Your Resume] stating
1) Current Drawn
2) Expecting Salary
3) Date Available
4) Reason to Leave each job:

We regret that only shortlisted candidates will be notified.

Angela Win Myint
People Profilers Pte Ltd,
10 Anson Road #09-01/02 International Plaza
Singapore 079903
Tel: 6805 0857
www.peopleprofilers.com
EA License Number: 02C4944
EA Personnel Reg no. R1984514
Job ID: 47452
Skills About UOBUnited Overseas Bank Limited (UOB) is a leading bank in Asia with a global network of more than 500 branches and offices in 19 countries and territories in Asia Pacific, Europe and North America. In Asia, we operate through our head office in Singapore and banking subsidiaries in China, Indonesia, Malaysia and Thailand, as well as branches and offices.
Our history spans more than 80 years. Over this Read more
time, we have been guided by our values — Honorable, Enterprising, United and Committed. This means we always strive to do what is right, build for the future, work as one team and pursue long-term success. It is how we work, consistently, be it towards the company, our colleagues or our customers.About the DepartmentThe Technology and Operations function is comprised of five teams of specialists with distinct capabilities: business partnership, technology, operations, risk governance and planning support and services. We work closely together to harness the power of technology to support our physical and digital banking services and operations. This includes developing, centralising and standardising technology systems as well as banking operations in Singapore and overseas branches.Job Responsibilities
Processing and Manage daily operations of Onboarding team and Static maintenance to ensure all tasks are completed as per SLA
Handle escalation and provide solution with risk mitigation for exceptional handling
Submission of daily/weekly/monthly reports.
Project participation (ad-hoc basis)
Other Responsibilites as delegated by Supervisor

Job Requirements
Experience in managing a team
Minimum 3-5 years'experience in banking industry
Relevant experience in Onboarding Team would be an advantage
Self starter and able to contribute idea on process improvement
Reliable, commited & able to work independently as well as a team player
Possess good communication and interpersonal skills.
Ability to multi-task, manage workload balance and work under pressure with tight deadlines.
Strong execution skill in implementing process and system changes
Display analytical and problem solving skills
Computer literate with good microsoft office skill such as words and excel

Be a part of UOB FamilyApply now and make a difference.
Skills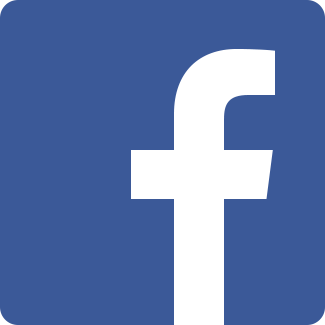 Facebook's mission is to give people the power to build community and bring the world closer together. Through our family of apps and services, we're building a different kind of company that connects billions of people around the world, gives them ways to share what matters most to them, and helps bring people closer together. Whether we're creating new products or helping a small business expand its reach, Read more
people at Facebook are builders at heart. Our global teams are constantly iterating, solving problems, and working together to empower people around the world to build community and connect in meaningful ways. Together, we can help people build stronger communities - we're just getting started.Global Operations' focus is on improving the health of our products and helping people understand how to use them through both direct support interactions as well as scalable solutions. Those who join our teams are very passionate about solving peoples issues and are strong advocates for the Facebook community. We need influencers who can align cross-functional partners to ensure the best possible experience for our platforms. Scaled Operations (within Global Operations) manages the human expertise required for the integrity and experience of our community and business. If you like helping people, Global Operations is for you.

Site Operations Support* is a new team that has been set up centrally within the *Global Partner Ops *organization to enable our Partner Managers with the required analytics, process & intel support to run a robust Partner Site operation. The team will drive Site level analyses & insights and provide close operational support to the Partner Managers. We are looking for an Analyst based in *Singapore* to be part of this high-performing global team. The right candidate should be passionate about improving operations and be able to thrive in a dynamic, ambiguous environment.

Responsibilities:

Effectively plan and manage complex projects on the Site Operations Support roadmap from the initial ideation phase through final execution to further our mission

Set up & maintain robust Site-level scaleable processes for our Partner sites

Investigate & define clear business problems and prioritize solutions using data-driven analytics, developing success metrics to measure project performance and alignment with team mission and goals

Collaborate with operations and data-focused teams within and outside Scaled Operations to solve problems and develop solutions

Work with data and analytics partners to identify and track key program performance indicators, and ensure the results contribute to overall company, product, customer, and community experience goals

Identify and assess risks & opportunities

drive site level goals & metrics to improve performance

Explore new opportunities for site level collaboration

Mininum Qualifications:

Hands-on experience with data analysis with an operational context

3+ years of experience in strategy, analytics or process improvement within Facebook or in technology companies

Experience leading cross-functional projects and ability to work with people at all levels both inside and outside of Facebook

Experience managing with ambiguity in a high-pressure environment

Ability to communicate the results of analyses, along with the ability to compile briefing materials and other communications

Analytical ability with experience using data tools and SQL

Preferred Qualifications:

Advanced degree (MS/MA/MBA)

Experience working with high-performance teams focused on Analytics

Strong program and project management experience

Demonstrated success presenting complex research data (qualitative and quantitative) in a clear and compelling manner that inspires action

Experience working with or in support of diverse communities and global teams
Skills
In the next chapter of Income's ambition of
being a digital insurer, we are looking at ways to strengthen the relationship
between our customers and us through the use of the latest technological capabilities.
The simplistic idea is to connect all customers' touch-points using technology
and enabling the brand to create a frictionless customer journey building.
>
Now, you will have the opportunity to shape this
journey with us. We're looking for talents who believe Read more
in driving loyalty
through positive Customer Experience (CX) and at the same time able to
challenge the status quo of the traditional ways customers experience insurance
through the usage of digital tools. Having a data driven mind-set and ability
to have a holistic view of the customer journey will be necessary to succeed in
this role.
>
This is not a traditional CX role where you only
research on the customer journey, looking at the pain points and work with the
relevant team to enhance the service level.
>
This is a role created with the emergence of the
digital economy, where customers demand a frictionless journey when they
interact with brands. Personalisation can be achieved today with the
advancement of digital tools, and you can only do this well with data on top of
identifying the friction point across the customer journey.
>
If you have what it takes, apply now.

Key responsibilities include\:
Develop and deploy Income's CX strategy, including characterization of strategic
customer segments and implications for each department and role throughout
the companyCoordinate the various roles
associated with CX management throughout the company, minimizing silos of
systems, data, assumptions, performance and customer touch-pointsProblem solver, figuring out
how to effectively tackle system challenges relentlessly to achieve the
set objectivesSystematic collection and
application of CX insights for strategic advantage and growthEstablish and roll-out Income's
CX maturity roadmap for holistic management and incremental sophistication
as internal capabilities increase and external expectations evolve
Minimal 5 years of relevant and good track record
in project management with working knowledge of enhancing CXStrong background in customer
research and analytics tools/ techniques, customer strategy, process improvement,
human-centred design and performance managementCustomer-centric mindset and demonstrated ability to
create shared vision, inspire collaboration, and drive change with momentumShow creative flair in ideation
of communications strategy/ concepts/ tactics/ insightsInsurance experience preferred but
not compulsoryExperience in implementing CRM
tools is a plus#LI-INwithYou
Skills Screens orders in accordance to requirements/guidelines.
Handles detailed validation of multiple business system of custom-built orders.
Ensures all urgent orders in business system
Liaises with dispatch team to ensure orders are pack according with shipment cut-off timing/guidance.
Prepares software shipping documents accordingly with company & country requirements.
Handles high profile customer queries relating to shipping delays, documents, discrepancy.
Works with support team(s) for order processing, service team(s) to ensure service requests are met per Read more
the agreed deadlines.
To meet the objective of the business through KPI.
Performs duties that include licenses, mailing agreements to customers, recording data accurately, generating status reports and performing data quality checks.
Ad hoc duties


Requirements:


Min Diploma/Degree in related discipline with min 3 years' experience within a fast-moving computerized Distribution Centre Environment, preferably using JD Edwards Business System, SMS, Oracle
Knowledge in Computer applications and Process Control systems preferable.
Be IT conversant and trouble-shooter.
Detail oriented with proven ability to deal with ambiguity and work effectively in situations involving uncertainty or lack of information.
Excellent written and verbal communication skills.


Interested & qualified applicants, please forward your latest CV in MS word format to [Click Here to Email Your Resume]
Skills