Sign in or register for a JobTech account.
Jobs that require

procurement

skill Manufacturing Company
>Location: Simpang Renggam
>Salary up to 7000RM
>Good Career Advancement

Responsibilities:

Ensure material planning / forecasting meet customer order requirements, that master plan is generated.
Reviewing material plan and recommending improvement actions.
Ensure material plan is discussed in production meeting.
Ensure the appropriate coordination of subcontracted production services, including the arrangement of materials tooling etc.
Ensure the expedition of production to meet schedules.
Ensure proper store operations, including delivery and traffic control.
Ensure stock integrity, proper receipt Read more
and issue.
Reviewing raw material stock status to determine re-order level to meet production and business needs.
Ensure proper store layout and house keeping.
Ensure proper recording of stocks.
Initiate periodic stock taking programs.
Ensuring delivery control to meet customer schedules.
Ensuring appropriate in-house traffic control.
Review purchase requisition & purchase order.
Implement cost reduction problems annually.
Source & develop new suppliers for new material purchases to enhance company competitiveness.
Report & performance of purchasing & materials operations.



Ashley Ng
>Reg No: R2090403
>EA No: 19C9570
Skills Manufacturing Company
>Location: Simpang Renggam
>Salary up to RM 5000
>Good Career Advancement

Responsibilities:

Order processing, procure and plan materials for production.
Schedule delivery and production usage of materials for optimal production.
Monitor and track materials flow to identify bottlenecks and characterize usage.
Identify and resolve, potential problems and pertaining to forecast production and delivery schedule.
Coordination with inter departments for timely production and delivery of orders to customer.
Other ad-hoc duties as assigned.
Liaise with customer on regular Read more
orders and delivery schedules.
Prepare/plan production and delivery to meet customer's PO or schedule.
Prepare/plan production order based on customer PO and available stock.
Coordinate with production for quick reaction to changes in schedule.
Ensure sub-contract services are purchase from approved source.
Coordinate with sub-contractors on delivery of goods and services.
Ensure on time delivery of goods to customer.


Ashley Ng
>Reg No: R2090403
>EA No: 19C9570
Skills Job Description:

• Develops and implements long-term supply chain strategies that address capacity issues, production location decisions, etc. in support of business growth.
>• Supports business execution to ensure supply plan aligns with demand plan.
>• Monitors key performance indicators, analyzes performance data, and coordinates cross-functional work teams to increase effectiveness of supply chain initiatives.
>• Optimizes how supply chain management interfaces with manufacturing systems.
>• As a principle planner, this position requires Read more
that the individual possesses a strong understanding procurement and planning process steps and is capable of troubleshooting process failures to ensure success for the program.
>• This position relies on experience and judgment to organize, plan, and accomplish department objectives with a wide degree of creativity, continuous improvement approach, and latitude expected to fulfill a variety of duties.

Job Specifications:

• Min Diploma or Degree in Business or Supply Chain Management or equivalent.
>• Minimum 3 years of related experience in Commercial Global or Regional Supply Chain Planning
>• Knowledge of SAP
>• Self-driven, maturity in communication and ability to work in collaborative manner

Interested candidates please send a copy of your resume to [Click Here to Email Your Resume]
Email Subject: Supply Chain Planner– Leon

Leon Leong De Cong
>R1551708
>Recruit Express Pte Ltd (Healthcare & Lifesciences Division)
>EA License: 99C4599
Skills √ Industry: Construction & Engineering MNC
√ Location: West
√ Working Hours: 5.5 days for site; 5 days for office
√ Good Remuneration Package
Job Descriptions:

Assist to handle wide range of commercial/ corporate work including drafting, reviewing and advising on commercial contracts, in particular construction related agreements and other legal documents
Able to assist with analysis of contracts terms, pricing and payment schedule, ensuring that the agreements are advantageous
Provide legal advice on matters Read more
arising
Liaise with lawyer on specific issue of potential legal case
Perform commercial and contract risk assessment
Coordinate with procurement staff to review schedule
Provide contractual advice and defend against sub-contractor's claims
Claims management and assist in dispute resolution
Perform contracts administration work and contract project cost within budget
Liaison and negotiation with main contractors, subcontractors and suppliers
Post awards contract management and contracts close-out
Generate status reports for Management's review
Oversee all contract documents register, depository and archive
Review and analyses contracts to detect ambiguities, inaccurate statements, omissions of essential terms, and conflicts with possible legal prohibitions, recommending qualifications to ensure compliance with Contract Principles and Procedures at all times
Assist the Project Management Team with accurate summaries of, and assistance with, contractual matters including the preparation and negotiation of variations and claims and advice on contractual and commercial matters
Review budget and budget drawn down for new and ongoing projects

Requirements:

Bachelor Degree in Law or Diploma in Construction Management/ Quantity Surveying or equivalent
At least 10 years of working experience and 7 years of relevant working experience in the related field is required for this position
Relevant previous experience in a commercial or contracting environment, preferably in the MEP business/ industry
Good knowledge in Contract Law, Construction Law, Business and Commercial Law
Able to lead a team to fulfill project requirement
Experience in dealing with broad range of contractual issues within and across various business units and subsidiaries
Proven professional experience with preparation and negotiation of contract terms and conditions as well as contract risk management

JOBID: RY8X5X
All Successful candidates can expect a very competitive remuneration package and a comprehensive range of benefits.
Kindly email your resume in a detailed Word format to [Click Here to Email Your Resume]
>
We regret that only shortlisted candidates will be notified

People Profilers Pte Ltd
EA Licence Number: 02C4944
Tel: 6950 9755
EA Registration Number: R1872533
EA Personnel: Lim Jing Yee
Skills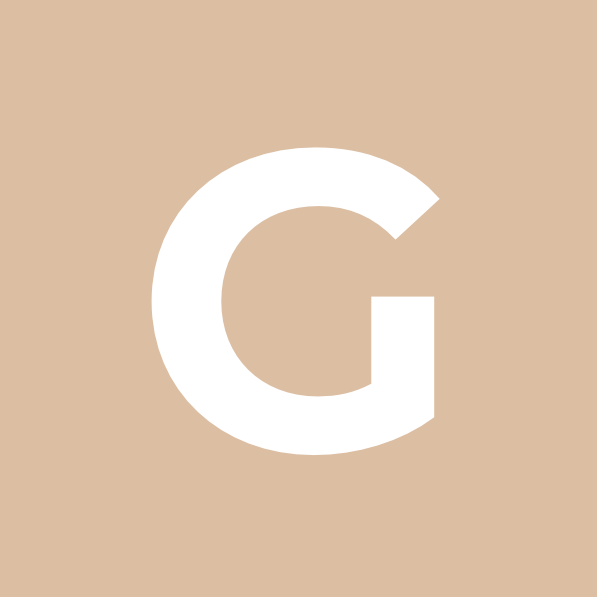 The .Net Developer designs, modifies, develops, writes and implements software programming applications and components; supports and installs software applications and components; works from written specifications and pre-established guidelines to perform the functions of the job and maintains documentation of process flow.
Skill
>
Utilize established development tools, guild lines and convention including but not limited to ASP.Net, MS SQL, Oracle PL/SQL, Crystal reports, HTML, CSS, JavaScript, and C#/VB.Net.

Provide advice on ERP Read more
business process flow (Sales, Purchasing, Invoicing, Shipment, Warehouse, Inventory, and Accounting) and complete SDLC.
Responsible for design, coding & testing new software application.
Enhance existing systems by analyzing business objectives, preparing an action plan and identifying areas for modification and improvement.
Maintaining existing software systems by identifying and correcting software defects.
Create technical specifications and test plans.
Investigate and develop skills in new technologies.
Strong understanding of queries, stored procedures, performance tuning of database and optimization of queries.


Requirement


Possess a Degree/Diploma in Computer Science or equivalent with at least 5 years' working experience
Excellent communication skills with hands-on experience working on component-based applications in a distributed environment
Possess strong Microsoft SharePoint, HTML/Web and Windows based application knowledge and skills
Possess knowledge and experience in developing, customizing and implementing software solutions
Knowledge of project management / service management methodologies
Strong customer service skills and demonstrated the ability to build professional relationships
Able to research technical issues and generate creative/innovative solutions
Experience with strong programming skills on Dotnet Technologies
Additional experience in .NET VB Framework Fundamentals C# ASP Classic required

Please send your detailed resume in MS Word format including the following details to: [Click Here to Email Your Resume]

Recent photograph
Personal particulars
Education Level
Each employment background
Working experience
Reason for leaving each employment
Last drawn salary
Expected salary
Date of availability
Skills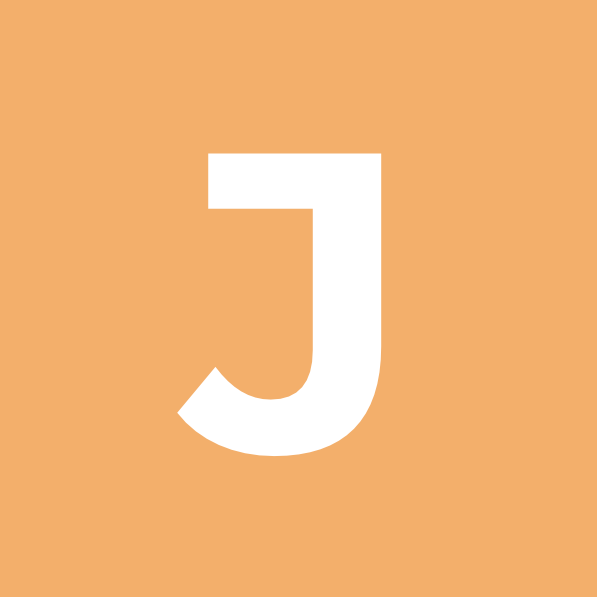 Workplace Ambassador (6 months contract)

Integrated Facilities Management

What this job involves:

Support the employee experience by providing hospitable and warm customer service

Assist Facilities Management in the delivery of soft services

To assist in the maintenance of the premises including any designated financial, maintenance, procurement, asset and vendor management

Develop an understanding of and sound working relationship with key representatives of the client, suppliers and team members.

Be the voice of the customer by Read more
listening and providing for their requests

Be a supporter of change and spokesperson for the office move

Sound like you? To apply, you need to be a:

Able to multitask and resolve multiple requests simultaneously

Adequate interpersonal skills to manage diverse range of service providers and Client representatives

Good people skills and ability to interact with a wide range of client users and demands

PC literacy and proven ability to manage daily activities using various systems, including the internet and e-mail functions

Demonstrated experience with continuous improvement initiative

Good communicator, confident, friendly, engaging

Able to relate to different stakeholders of the organisation

"Customer first" mind set

What we can do for you:

At JLL, we make sure that you become the best version of yourself by helping you realize your full potential in an entrepreneurial and inclusive work environment. We will empower your ambitions through our dedicated Total Rewards Program, competitive pay and benefits package.

Apply today!

JLL Privacy Notice

Jones Lang LaSalle (JLL), together with its subsidiaries and affiliates, is a leading global provider of real estate and investment management services. We take our responsibility to protect the personal information provided to us seriously. Generally the personal information we collect from you are for the purposes of processing in connection with JLL's recruitment process. We endeavour to keep your personal information secure with appropriate level of security and keep for as long as we need it for legitimate business or legal reasons. We will then delete it safely and securely.

For more information about how JLL processes your personal data, please view our Candidate Privacy Statement.

For additional details please see our career site pages for each country.

For employees in the United States, please see a fully copy of our Equal Employment Opportunity and Affirmative Action policy here.

Jones Lang LaSalle ("JLL") is an Equal Opportunity Employer and is committed to working with and providing reasonable accommodations to individuals with disabilities. If you need a reasonable accommodation because of a disability for any part of the employment process – including the online application and/or overall selection process – you may email us at Accommodation.Reques@am.jll.com. This email is only to request an accommodation. Please direct any other general recruiting inquiries to our Contact Us page > I want to work for JLL.
Skills Passionate about nutrition, skilled in building bridges and looking for a new job opportunity?

The Organisation

The Choices International Foundation is a global organization that supports national initiatives to shaping national food system(s) to make the healthy choice the easy choice for consumers. An essential step is to be clear about what healthy is. The International Choices criteria, which are independent and science based, differentiate between more and less healthy Read more
products and take into account the local context.

Based on these criteria, we support partnerships at national level between government, private sector, NGOs and science to agree on actions to drive availability, affordability and desirability of healthier products. These can include private and public policies such as positive FOP labelling, education, social marketing, responsible marketing, food reformulation, innovation, food procurement standards and financial (dis-)incentives.

The Choices International Foundation consists of two regional hubs based in East-Asia and Sub-Sahara Africa and a global team based in Europe, and is working together as one virtual organisation. Choices is governed by a Board and works with an International Scientific Committee and an Industry Support Group. For more information, see www.choicesprogramme.org.

Position

We are looking for a part-time

Program Manager for our hub in East-Asia.

The job is primarily focused on external relations in East Asia but with frequent interactions with the Global team. This is a part-time job for 2,5 days per week, starting with a 1-year free-lance contract, preferably working from Singapore. The Program Manager East-Asia reports to the Senior Advisor of the Choices East-Asia.

Job description

Coordinate with countries in East-Asia that have implemented similar national initiatives

Support development of new national initiatives in the region and advise them on collaboration with Choices

Build relationships with new partners, including food companies

Report to and work with the international Choices team and with the East-Asian Industry Support Group.

Requirements

Academic education with 3 years of relevant working experience in the food & nutrition sector, preferably in industry

network and knowledge about the stakeholder environment of the East-Asian Food industries

interest in bridging between science, industry, government and NGOs in the food sector

fluent in English, preferably also Chinese (Mandarin)

prepared to work irregular hours and to do international travel

self-propelling, pro-active, pragmatic, flexible, cooperative, skilled in bridging interests

aware of international developments in food & health, attentive on opportunities

prepared to work in an online environment.

Please send your résumé with cover letter

latest by 15th January 2020

to:

Snigdha Misra, Senior Advisor Choices East-Asia Snigdha.misra@choicesprogramme.org
Skills Our client is a group of companies in food packaging manufacturing and distribution, and property development and investment.

Basic salary up to $2400
>Monday to Friday 8.30am to 6pm; Alternate sat 8.30am to 12.30pm(Neg)
Location: North East (Serangoon North)

Role & Responsibilities:

Sourcing, meeting up and bargain with supplier for price and quality
Process purchasing request, raise order and arrange goods in good order
Prepare shipping documents and coordinate with shipping forwarder on shipment
Generate weekly Read more
and monthly inventory report
Any other adhoc related purchasing administrative work as instructed by Superior

Requirements:

ITE/ NITEC/ Higher NITEC, Diploma, Higher or equivalent in relevant field
Minimum 1 year of purchasing experience in Manufacturing industry


Kindly send in your updated CV (please include your current salary package with full breakdown and expected salary) to [Click Here to Email Your Resume]. Your interest will be treated in strict confidence.

People Profilers Pte Ltd
>No. 1 Finlayson Green #18-01 Singapore 049246
>DID: 6950 9740
http://www.peopleprofilers.com

Soo Joe Yee, Joey
>EA License No. 02C4944
Registration No. R1767474
Skills Job Scope

Provide engineering support
Ensure calibration of equipments are in accordance to customers' technical specifications
Plan and inform relevant department for purchasing of equipment/tools/consumable items based on the production forecast
Other engineering duties as required

Job Requirements

Minimum Diploma in Engineering or equivalent
At least 6 months to 1 year of engineering experience
Able to work in a team based environment
Keen to learn and contribute to the team

To apply, please email your resume to
>
[Click Here to Read more
Email Your Resume]
>Attn: Ms. Adriana Koh Xue Ting (CEI Reg No.: R1104499)
*Only shortlisted candidates will be notified.
EA License No.: 99C4599
Skills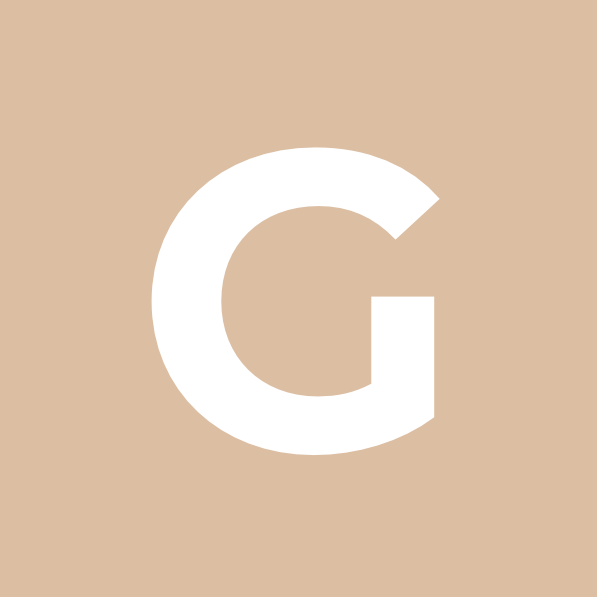 Industry: Pharmaceutical
>Location: West
>Position: New Chemical Entity Lead (1 Year Contract)

Job Requirements

Responsible for direct material procurement process.
Conduct tenders and negotiation of price, terms and contracts, RFQ/RFI
Support the company's procurement strategy and work with cross-functional department

Job Requirements

Degree graduate with min. 5 years of raw material procurement experiences
Individual contributor
Knowledge in SAP and Excel- advance
Willing to commit to 1 year contract term


We regret to inform that only shortlisted candidate will be notified.

To Read more
apply, please visit to www.gmprecruit.com and search for Job Reference: 15993
>To find out more about this opportunity, please contact Jaremy Ong at [Click Here to Email Your Resume].
>GMP Recruitment Services (S) Pte Ltd | EA Licence: 09C3051 | EA Personnel: Jaremy Ong | Registration No: R1876766
Skills