Sign in or register for a JobTech account.
Jobs that require

procurement

skill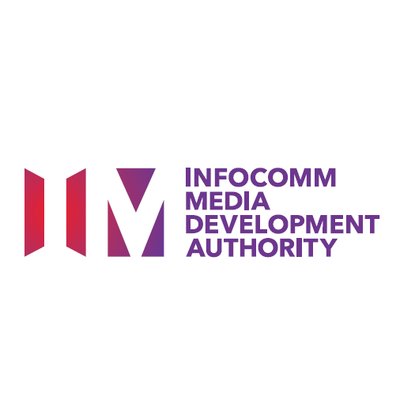 Manager - Application Engineer
Responsibilities
You will be part of IMDA's cybersecurity arm that executes ICT initiatives to uplift the cybersecurity posture of the Infocomm and Media (ICM) sectors. You will work closely with the team and be responsible to plan, design, procure, configure and deploy ICT systems for various telecommunications-related cybersecurity projects.
The successful candidate shall be responsible, among others, to:
Work with the servers, network infrastructure and user/operations teams to conceptualise, define requirements, procure, manage and deploy the required business application(s).
Ensure that business application(s) are compliant with government security policies and guidelines, fulfil all business requirements and are adequately tested, patched, and securely configured before commissioning.
Support the conduct of pre-commissioning application/system tests, such as user acceptance testing, performance testing, operations readiness testing, system security acceptance testing, security reviews and/or security audits.
Code and configure prototypes for business applications for proof of concepts, where necessary.
Develop documentations required for hand-over of the business application(s) to the IMDA user or operations team.
Support the operationalisation of the business application(s).
Provide consultancy advice and guidance to IMDA teams on related technical areas.
Perform other related duties as assigned.
Requirements
Background in Computer Science / Computing / Information Technology or equivalent
Certification in DevSecOps Engineering is preferred.
At least 5 years of relevant working experience in developing, deploying and managing ICT applications and systems on various operating platforms (e.g. Windows, Linux), and virtualization platforms (e.g. HyperV, VMware).
Proficient with coding and DBMS languages such as C, C++, Java, Python, Go, SQL, etc, and Linux CLI.
Understand the threat models and security risks for application systems, and be able to apply DevSecOps in the SDLC of applications developed for various platforms, such as web application, embedded application, mobile application, websites.
Familiar with cloud deployment models and application security in cloud environment.
Familiar with security best practices such as OWASP Top 10, and security principles for secure application development such as input validation check, data sanitisation, secure session management, AAA, cryptography, etc. Candidates with past trainings in these areas is preferred.
Able to write and review codes for security testing.
Knowledgeable with computer networking (e.g. TCP/IP, UDP, OSI model, etc).
Able to show motivation and initiative, problem-solve, be flexible, and handle multiple projects.
Able to work both independently or with multiple teams.
Possess strong analytical and organizational skills.
Possess good written, communication and presentation skills.
Familiarity with government security requirements and/or processes (e.g. procurement) will have an added advantage.
Position will commensurate with experience.
Only short-listed candidates will be notified.
Skills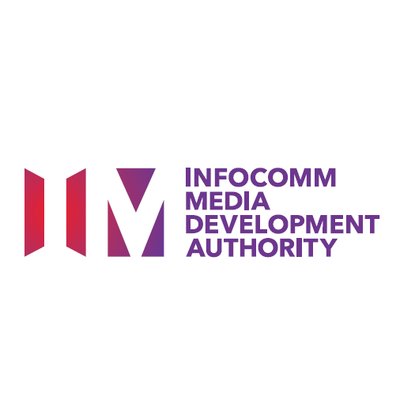 Responsibilities
Lead and conduct the technical evaluation of digital solutions from vendors to be Pre-Approved for the SMEs Go Digital (SGD) Programme for adoption by SMEs. Digital solutions cover sectors including but not limited to Retail, F&B, Wholesale, Logistics, Security, Environmental Services, Tourism, Accounting, Construction, Healthcare, Education, Finance, Maritime, and Media.
Perform market scan, technical reviews, and technology assessment with domain leads/experts including but not limited to Cyber Security, Internet of Things, Robotics Process Automation, Blockchain, Personal Data Security, Data Analytics, Artificial Intelligence, Cloud to ensure the required quality standards/levels of SGD Pre-Approved digital solutions are achieved.
Recommend and identify technologies to enhance the value of SGD Pre-Approved digital solutions.
Ability to chart technology roadmaps to level up ICT solutions standards.
Work closely with Sector Lead agencies to provide holistic & impact assessment on SGD Pre-Approved digital solutions and formulate options.
Develop assessment report, including roadmap of SGD Pre-Approved digital solutions for review, identify and evaluate new technology and capability to counter new emerging technologies.
Continuously improve and strengthen the technical capability of SGD Pre-Approved digital solutions Criteria & Evaluation Framework to meet SGD programme objectives.
Support administration as well as procurement as required by SGD programme.
Requirements
Background in Computer Science, Information Technology or related field.
Minimally 5 years of ICT experience, with one or more technical knowledge domains including but not limited to Cyber Security, Internet of Things, Robotics Process Automation, Blockchain, Personal Data Security, Data Analytics, Artificial Intelligence, Cloud Technology.
Knowledge and experience in technical evaluation/assessment including but not limited to enterprise applications, software, mobile & cyber security, video & data analytics.
Self-motivated individual who can work independently, as well as be a good team player.
High degree of initiative, flexibility, positive attitude and dynamic personality.
Excellent English communication skill, both written and verbal.
Prior experience in the public sector would be an added advantage.
Position will commensurate with experience.

Only short-listed candidates will be notified.
Skills Responsibilities:

• Introduce and implement sales and inventory forecasting tools in order to track the demand for all products
>• Analyze the demand and provide forecast inventory for aftermarket
>• Review inventory reports to determine reorder points and defines replenishment requirements for all products
>• Perform expediting activities and placing of replenishment orders with vendors
>• Responsible for management of customer consignment program(s) and stock programs
>• Manage inventory to and from vendors and Read more
distribution centers to stores to ensure that the right product is in the right stores at the right time
>• Manage and maintain replenishment and allocation systems
>• Manage promotional activities as it relates to inventory to maximizes sales potential
>• Work closely with Procurement team to maximize efficiencies as it relates to Purchase Order Management and Vendor Performance
>• Monthly review of Inventory BSC with management for inventory optimization

Requirements:

• Degree in Supply Chain Management or equivalent
>• 3 to 5 years of relevant work experience, preferably aftermarket
>• Excellent interpersonal, networking and communication skills
>• Computer literate and possess strong analytical skills
>• Ability to work independently and is self-motivated
>• Able to work with different levels of organization
>• Willing to travel overseas when required

Interested and suitable candidates please email your CVs in MS Word format to '"[Click Here to Email Your Resume]" and attention to "Chloe Tan Hui Lin". Alternatively click "APPLY NOW"

Chloe Tan Hui Lin
>Consultant (CEI No: R1765524)
Skills Job Description:

Assists upper management in setting goals that promote company growth
Oversees daily activity of the team
Prepares budgets, schedules, and other organisational reports as needed
Meeting company's quality goal and production output efficiency
Maximize production's efficiency and productivity
Provides advice and guidance to other employees and teams ( engineering, customer services, planner, procurement, quality, productions )
Manages team workloads in order to meet goals and deadlines
Analyze current operational processes and performance
Develops plans to Read more
increase efficiency and reduce costs
Improves existing systems and policies
Ensures customer requirements are met in a timely manner
Promotes and enforces safety in the workplace
Manages stock and inventory
Oversees manufacturing functions
Works closely with other departments to promote efficient factory optimisation
Identifies improvement areas and plans and implements systems to boost company effectiveness
Manages internal and external service suppliers
Executes plans designed to meet company goals by changing policies and coaching employees
Monitoring and maintaining revenue margin
Developing and implementing guidelines for employee evaluations, recruitment and promotion
Maintain in house ERP system
Work closely with human resources to lead team with integrity and establish and maintain a trusting, inclusive, and productive environment
Build and maintain relationships with all department heads, external partners, and vendors to make decisions regarding operational activity and strategic goals

Skills and Qualifications:

Prior Experience as Operations Director or Manager Required of at least 30 people or more.
Must be very hands on
Hungry for growth as we are a young company looking to scale up quickly
Strong Organisation Skills
Excellent Communication Skills, Both Verbal and Written
Strong Problem-Solving Skills
Computer Literate &amp, love to use technology
Adaptable to Change
Driven to Achieve Results
Exceptional Coaching Skills
Strong Decision Making
Action Planning, and Prioritization Skills
Ability to Work on a Team;
Knowledge of Safety, Quality, and Cost Objectives
Commitment to Providing the Highest Level of Support and Quality
Ability to Demonstrate Exceptional Organisation and Planning Skills

Probation period – 6 to 9 months. upon confirmation, $50,000 signed on
>bonus.
Skills Role & Responsibilities:Assist in implementation of Assets Management System (AMS):Assist in the procurement of AMS system and liaising with relevant departments on the on-boarding of new system.System setup and performing user acceptance testingRe-tagging fixed assets to RFID asset tags and assets stocktake.Assist in Accounts Payable function:Check invoices for appropriate documentation and process timely, accurately and in accordance to financial policies / IMCheck grants / sponsorship for appropriate documentation Read more
and process timely, accurately and in accordance to grant / sponsorship guidelineReconcile vendor statement, research and correct discrepanciesCheck and reconcile accrual. Follow-up on outstanding accrualResponse to all vendor inquiriesAssist in month end / year end closingOther duties as assignedJob requirement:Minimum Diploma in Accountancy or LCCIMinimum 2 years of Fixed Assets Management/Accounts Payable experiencePrior experience in system implementation preferredFamiliar with Microsoft office software - Microsoft Excel & PowerpointWorking knowledge of SAP preferred
Skills Job Scope:

Handle sales of linepipe & coating services to oil & gas companies/engineering procurement contractors.
Handle sales of specialty pipe & tube to fabricators/stockists.
Manage & prepare sales tender.
Follow up and discuss with customers on their needs and requirements through proactive relationship management.
Handle pricing & technical negotiation between customer & principal/manufacturer.
Oversee the execution of contract & coordinate shipment between manufacturer and customer.
Monitor payment from customers.
Monitor market situation.
Identify new business opportunities.

Job Read more
Requirements:

Minimum 3 years of experience doing sales/account management
At least Diploma & above in any discipline

Kindly email your resume in a detailed Word format to [Click Here to Email Your Resume]
We Regret that only shortlisted candidates will be notified.

People Profilers Pte Ltd
>Tel: 6671 9882
EA Registration Number: R1873499
EA License Number 02C4944
EA Personnel: Chew Kye Xin
Skills Plan, buy, and order goods, services and other expenditures for the Operating Company. (e.g. Machinery, Equipment, Tools, parts, supplies and services) in line with the procurement policy and contracts.
Ensure availability of the specified goods and services according to the functional, budget, and planning requirements of the internal customer/budget owner.
PLAN/BUDGET: Support the Sourcing and Procurement Manager in performing spend analyses, contract analyses, categories review and proposes actions and initiatives Read more
to include in the annual Terminal Procurement Plan (TPP) and budget process.
P2P: Effectively execute and coordinate the relevant Sourcing and Procurement steps in the P2P process (Request, Approve, Order, Expedite and Receive) in order to get the right service/product at the right place at the right time. Effectively use the supporting ERP system.
CONTRACT MANAGEMENT: Ensure that supplier contracts are managed in line with the specification of the Procurement Policies and Principles (Compliance)
PERFORMANCE MEASUREMENT: Understand and periodically measure and analyse processes and their performance/ results by measuring global and local KPI's (e.g. P2P, savings, contractor safety, etc). Provide recommendations to improve the performance.
PROCESS MANAGEMENT & IMPROVEMENT: Support in the continuous improvement by understanding and analysing processes, identifying and implementing process improvement actions.
Other function includes but not limited to Tendering and Supplier Management.

Requirements:

Candidate must possess at least a Diploma, Advanced/Higher/Graduate Diploma, Bachelor's Degree, Post Graduate Diploma, Professional Degree, Engineering (Others), Law, Business Studies/Administration/Management, Quantity Survey or equivalent.
At least 5 year(s) of hands-on in procurement with buying, preferably in the process industry.
Strong commercial awareness and experience of Contract Law.
Proven experience in contract negotiation and vendor management.
Strong negotiation, influencing, collaboration and partnering skills.
A quick learner, a good team player as well as possess the aptitude to work independently.
Excellent interpersonal skills.
Proficient in MS Office application
Full-Time position(s) available.
Skills URGENT
Location : Irrawaddy Road
Date of commencement : 15 Feb 2020 or earlier
Job holder's main task is to assist in managing contractual performance and perform secretariat function in performance and relationship management meetings. Job holder's specific tasks in these areas includes:

Assist in managing contractual performance:

Monitor performance levels, investigate feedbacks or detected anomalies
Ensure the conduct of performance management checks.
Calculate/Validate contractor's performance levels.

Assist in organising Performance Management Meeting (PMM) and Relationship Read more
Management Meeting (RMM) secretariat:

Execute secretariat function for the PMM and RMM

Job holder will need to:

Perform verifications on submissions from Contractor and HTDs.
Work with HTRM Office holders to assist in organising PMM/RMM.

Job holder will deliver the following as part of his responsibilities:

Performance reports
Recommendation for incentive/penalties
Recommendations on areas of improvements
Keeping of records or meeting and submissions with STL and HTDs.

It is preferred that the job holder has experience in supply chain operations or contract management
At least a good diploma in Supply Chain or Finance or Procurement. It is preferred that the job holder has relevant experience (at least 5 years) in either one of the three fields listed:

Supply chain operations
Contract management
Working in Public Service is an advantage.
As the job holder is required to work with multiple stakeholders, the job holder must have good interpersonal skills
Also need to be strong in team collaboration with knowledge of using analytical tools or methodologies to perform data analysis.
fluent in the English language, both written and spoken.
Skills We are hiring under Recruit Express headcount 1 YEAR LOGISITICS OFFICER.

Salary: $1800 - 2300
Location: Ubi / Macpherson
Working Hours: Mon - Fri 9am - 6pm

Requirements:
- Experience in PO DO or purchasing

Job Description
- Responsible to support day to day operations by performing monitor and coordinate deliveries
- Issue/ receive items from/to stores
- Conduct performance QC check
- Other adhoc duties as assigned

Suitable candidates please email your resume in MS word format, Attention Kelicia
Kelicia Read more
Tang Jia Min
>Outsourcing Team
>Recruit Express Pte Ltd | EA No. 99C4599
Skills Full-time Logistics Assistant

Job Description:

Completes shipments by processing, loading and picking orders
Prepares orders by processing requests and supply orders; pulling materials; packing boxes; placing orders in delivery area
Maintains inventory controls by collecting stock location orders and printing requests
Maintains quality service by following organization standards
Maintains safe and clean work environment by keeping shelves, pallet area, and workstations neat; maintaining clean shipping supply area
Complying with procedures, rules, and regulations
Completes reports by entering Read more
required information


Job Requirements:

Preferably with Forklift certification/experiences
Prior experience in warehousing environment
5.5 Days Work Week
Working hours: 8.30am to 6pm, 830am to 12.30pm
Salary: $1800 - $2000 per month (Entitle to OT payable)
Working location: Tai Seng - HQ


Interested applicant please Click on the APPLY BUTTON to submit your detailed resume.
>Kindly indicate your availability for work commencement, reason for leaving, expected salary etc
Send your resume to [Click Here to Email Your Resume]

We regret that only shortlisted applicants will be notified.

Deborah Ho Yu Qing | Recruit Express Services Pte Ltd | CEI No R1104551 | EA No. 13C6614
Skills