Sign in or register for a JobTech account.
Jobs that require

product design

skill

In-depth understanding of product design and customer use cases
Develop test specification and test approach with detailed procedure.
Plan test schedules and strategies in accordance with project scope or delivery dates
To develop test automation program for functional testing of product firmware and window-based application software.
Perform thorough testing to identity and reproduce bugs. Update test report with test details
To track and monitor defect resolution status, validate the fixes.
Provide support for marketing Read more
and production activities.


Requirements:

Degree in Electrical/Electronic Engineering
At least 2-5 years of experience in testing firmware.
Experience in test program development for test automation, using C#.
Experience in performing gap analysis on existing test coverage and the ability to improve test cases.
Possess a strong sense of responsibilities and able to work within tight deadline.
Team player with good interpersonal and communication skills and a positive working attitude.
Ability to work independently on assigned task with minimum supervision.
Experience in following fields and technologies is an added advantage:

Firmware/Software

Web application testing
Communication testing
Energy and energy measurement
Specific testing qualifications and certifications.


Software

Degree in Electrical/Electronic Engineering
3-5 years of experience in testing firmware/software/Headend system (HES)
Experience in test program development for test automation, using C#

Experience in following fields and technologies is ad added advantage:

Firmware/Software/Headend system (HES) testing
Web application testing
Communication testing
Energy and energy measurement
Specific testing qualifications and certifications

5 days work week
>Manufacturing Industry
>North Area (Sembawang/Yishun Area)
>
Interested candidates, please state last / expected salaries, notice period and email to: [Click Here to Email Your Resume]
>(In MS Words format preferred)
Attn: Audris Teo (Registration No.: R1102063)

TODAY'S CAREER PTE. LTD.
>10 Anson Road International Plaza #30-13
>Singapore 079903
>Fax: 6227 6121
>Employment Agency Number: 96C3160
>GST Registration Number: 201008417C

Log in to our website for the most current list of job advertisements: (Click the advertisement link at Job Seeker page)
>Website: www.todaycareer.com.sg
>Email: [Click Here to Email Your Resume]
Skills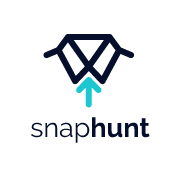 The Offer

Join a startup backed by leading Fintech venture capital firms in Asia and Silicon Valley
Opportunity for a passionate UX Designer to build and deliver world class digital products
Flexibility to work remotely


The Employer
Our client smoothens the final step in online payments by cutting out the middleman to help organisations receive direct bank transfers from their customers. The global Company is led by a team of banking software experts Read more
and backed by top fintech VCs.

The Job
As a UX Designer, you will work collaboratively with multi-disciplined teams to provide clarity, guidance and input on designs and development to ensure the best quality product is delivered.
You will be responsible for:

Working with Product Managers/Analysts to have a good understanding of user stories and the expected outcome
Producing wireframes and prototypes (both web applications and mobile)
Contributing to and maintaining consistent UX design standards across the products and regularly reviewing work with other UX / UI Designers to ensure designs (and direction) are aligned with each other and to collect feedback.
Attending sprint planning meetings (as needed) to clarify design specifications with development team
Be available to the development team to provide additional information / guidance on designs as needed as well as reviewing and validating what has been developed
Attending sprint review sessions to support the demo of new / updated features that have been developed
Presenting concepts, work in progress and complete experiences to stakeholders at all levels within a business
Clearly presenting various stages of interface design development to business owners, team members and other stakeholders


The Profile

You have at least 3 years of experience as a UX Designer or have worked in similar UX-related roles for software products.
You possess excellent understanding of the principles, methodologies and practices of visual design with a proven hands-on experience in a team working environment, i.e. product design / interaction design / interface design / UI pattern libraries.
You posses good understanding of UX and you can question wireframes etc. when required.
Proficiency in Sketch, Photoshop, Illustrator or other visual design and wireframing tools, is a must.
You enjoy working with designing teams and can collaborate well with creative leadership.
You can present work collaboratively and can also explain the rationale behind the designs.
You are up-to-date with the latest UI trends, techniques and technologies.
You are a creative and conceptual thinker, with excellent attention to detail.
Experience in designing enterprise software interfaces would be a strong plus.

Ref: 34010111
Skills

Responsibilities:

Be Part of our Core Research & Development (R&D) team to build/enhance our Software Products in New Technologies
Design & Develop Rich User Interface Web Applications using ASP.NET, HTML5, JQUERY, Bootstrap, SQL Server technologies
Develop Innovative Mobile Applications for iOS & Android Mobile devices
Explore & Learn Latest Technologies and apply them into the Products
Communicate and work closely with the Product Design and Business Development Teams to deliver the relevant technical Read more
solutions
Work with Management and Business team to develop prototypes

Requirements:

Degree/Diploma in Information Technology, Computer Science or related disciplines
2-3 years' experience in Rich UI Web Application Software Development environment. Candidates with No experience can also be considered depending on their skills and potential.
Hands-On programming skills in ASP.NET, HTML5, Bootstrap, Mobile Development
Candidate must be able to work independently within the team under planned schedule environment
Excellent Analytical skills
Good interpersonal, presentation & communication skills

Interested candidates meeting the above requirements are invited to apply online.
Skills We are seeking for a Sales Manager to join our Emerging Asia (EA) Commercial Team based in our Singapore office. The role reports to our Channels Director for Emerging Asia.

In Singapore, we have expanded our distribution network to improve our coverage and diversify our channels. This person will help us continue on this growth and expansion as well as later on look at potential frontier markets in Emerging Read more
Asia.

Let's Talk About Responsibilities

Maintain effective relationships with distribution partners and secure increased business/sales in line with growth expectations.Identify prospective distribution partners and develop business/sales in line with budgeting, new business, and portfolio and growth requirements.Meet defined sales budgets via the application of strategic selling and channel management methodologies, ensuring maximum coverage in Singapore for our portfolios.Follow up on regulatory requirements and support in any tender and governmental liaison.Develop promotional activities and for partners for both portfolios in partnership with Marketing.Initiate and coordinate activities that increase general awareness of the medical community to our portfolios.Facilitate product range training for all commercial partners on all new products and upgrades working closely with Marketing/Clinical Education department.Facilitate existing client service/warranty claims as required in accordance to protocolProvide field feedback to marketing and regional teams on product design and applications as requiredMaintain competency by attending appropriate conferences and interacting with key stakeholders.Prepare periodic business planning reports & forecasts as required and assisting with planning processes.Conduct reviews with distribution partners on a regular basis

Let's Talk Qualifications And Experience

Strong communication, solution selling and negotiation skills in industries such as pharmaceutical, consumer healthcare, consumer med tech, capital equipment and healthcare consulting.Sales, business development and/or marketing experience especially in an environment dealing with channel/distributor managementExperienced in working in a cross-functional environment and collaborating closely with regional counterparts.Working within a dynamic environment which is fast developing.Will need to anticipate changing organizational needs.

#LI-CC2
Skills Coupa Software (NASDAQ: COUP), a leader in business spend management (BSM), has been certified as a "Great Place to Work" by the Great Place to Work organization. We deliver "Value as a Service" by helping our customers maximize their spend under management, achieve significant cost savings and drive profitability. Coupa provides a unified, cloud-based spend management platform that connects hundreds of organizations representing the Americas, EMEA, and APAC Read more
with millions of suppliers globally. The Coupa platform provides greater visibility into and control over how companies spend money. Customers – small, medium and large – have used the Coupa platform to bring billions of dollars in cumulative spend under management. Learn more at www.coupa.com. Read more on the Coupa Blog or follow @Coupa on Twitter.

Do you want to work for Coupa Software, the world's leading provider of cloud-based spend management solutions? We're a company that had a successful IPO in October 2016 (NASDAQ: COUP) to fuel our innovation and growth. At Coupa, we're building a great company that is laser focused on three core values:

1. Ensure Customer Success

– Obsessive and unwavering commitment to making customers successful.

2. Focus On Results

– Relentless focus on delivering results through innovation and a bias for action.

3. Strive For Excellence

– Commitment to a collaborative environment infused with professionalism, integrity, passion, and accountability.

The Technical Specialist is a lead technical business partner of Sales Managers and Solutions Consultants, focused on delivering technical content. The Technical Specialist supports Coupa business and revenue goals by providing high quality business and technical content and presentations to Coupa prospects and customers. The Technical Specialist will work closely with the Coupa operations, infrastructure, security and alliance teams to drive the creation and maintenance of field related material to be used in the RFP process to use technology as a differentiator for Coupa in the market. It is essential for the Technical Specialist to possess a breadth and depth of knowledge in Cloud technology and ERP systems. The Technical Specialist must be comfortable with managing a knowledge base that changes very rapidly. The Technical Specialist will present this material in support of our sales capture process as required by the Field sales organisation.

Duties and Responsibilities....

Provide technical presentations as required to Coupa prospects that address the following:

Cloud Hosting Architecture

Coupa Product Architecture

Coupa Security Qualifications

Integration to ERP/Accounting systems such as SAP, Oracle, Netsuite, etc.

Data Privacy compliance

Our ideal candidate has.....

Excellent written and verbal communication skills

Experience developing and presenting clear and concise technical narrative

Proven technical aptitude and comfort understanding Web based applications and the SaaS, PaaS and IaaS Cloud models, Infrastructure, Architecture, Security, and Integration concepts as well as application of these technologies in the enterprise environment to C-Level and Technical Team members

Strong organisation skills with the ability to manage multiple simultaneous projects

Keen decision making skills, with the ability to make complex technology relevant at a business level

A minimum of 5 years working for a technology company

Exceptional communication skills, multi lingual skills preferred

The ability to present complex information in a comprehensible manner (written and graphical)

The ability to work independently, prioritise tasks, and adapt to changing job environment in a fast paced deadline driven environment

Experience with HRIS, Finance, and, or Procurement solutions

The ability and willingness to travel throughout the APAC region in this high impact role

At Coupa, we have a strong and innovative team dedicated to improving the spend management processes of today's dynamic businesses. It's our people who make it happen, and we strive to attract and retain the best in every discipline.

We take care of our employees every way we can, with competitive compensation packages, as well as restricted stock units, an Employee Stock Purchase Program (ESPP), comprehensive health benefits for employees and their families, a 401(k) match, a flexible work environment, no limit vacations for exempt employees, non-exempt employees are on an accrual basis for PTO, catered lunches…And much more!

As part of our dedication to the diversity of our workforce, Coupa is committed to Equal Employment Opportunity without regard for race, ethnicity, gender, protected veteran status, disability, sexual orientation, gender identity or religion.

Please be advised, inquiries or resumes from recruiters will not be accepted.
Skills

European medical device manufacturer

Plan and coordinate production engineering activities to develop and apply standardized production criteria and requirements for process, parts and equipment
Develop improvement programs to enhance production methods, equipment handling, processes and reduce costs, improve production efficiency (labor hour, labor utilization and cycle time)
Review production methods and equipment layout, material handling, and utilization of personnel, equipment and material resources in order to improve operating performance
Develop methods and Read more
programs to predict, track, and report production labor cost, and production labor utilization
Review and develop production sub-assembly and integration process with error proofing methodology and to reduce technician's workmanship errors.
Ensure documentation update with successful methods shared and deployed to enhance manufacturing process design guideline and workmanship standard
Conduct training or lead project team on Kaizen and Continuous Improvement
Develop production capacity analysis model and working with IT to structure the data extraction and perform data analysis
Formulate policies and practices designed to improve operating performance, reduce waste, delays, and reduce costs

Requirements:

Masters / Degree in Industrial Engineering
Minimum 8 years of experience in industrial engineering or relevant experience
Familiarity and competent in industrial engineering including product design, manufacturing, processes and validation
Good knowledge on production and processes in a medical device manufacturing environment is preferred
Competency in 6 Sigma methodology, Value Stream Mapping, Kaizen, Continuous Improvement
Possess good interpersonal, technical, project coordination and communication skills
Self-driven, committed to tasks assigned and a team player
Skills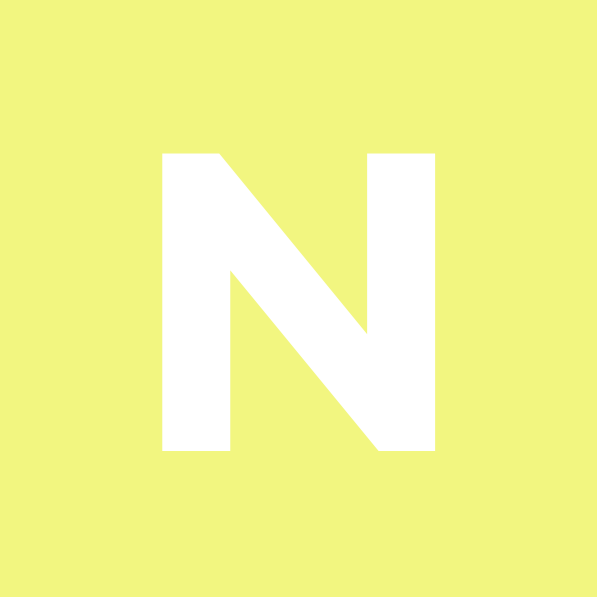 This position is an integral part of the NuStar Technologies Team and will be responsible for system and product design as well as technical support to customers.

Responsibilities:

Provide optimized solutions both in engineering and quality aspects to customers
Develop products to customers' requirements
Prepare and maintain technical specifications, operating and maintenance procedures
Prepare new product testing and acceptance procedures
Perform in-plant equipment tests on new design products
Participate in customer, project and design review Read more
meetings relating to project assignments
Perform detail engineering and creation/review of production drawings
Participate(technical support to Sales) in tendering process
Project Management


Requirements:

Degree in Mechanical Engineering or equivalent
Proficiency in SolidWorks software will be an advantage
Strong logical thinking, result oriented and team player
Candidates with work experience in oilfield equipment will be an advantage
Entry level candidates with strong interest in design will also be considered
Team player
Senior Engineer: Well versed in API standards for Oilfield equipment
Senior Engineer: Well versed in manufacturing process for products
Skills Roles & ResponsibilitiesKey Responsibilities
1. Experiment and develop processes to validate new product ideas
2. Run effective AB tests to find step-jump improvements
3. Source and conduct remote and in-person user interviews
Basic Qualifications
● Hands-on ability to code or design products
● Detailed understanding of lean processes such as design sprints
● Deep understanding of data analytics and statistics
● Adept at sourcing and conducting user interviews
● Good interpersonal and collaboration skills
Good to Have's
● Expertise Read more
in either design or user research or statistics
● Ability to code in any frontend language
Skills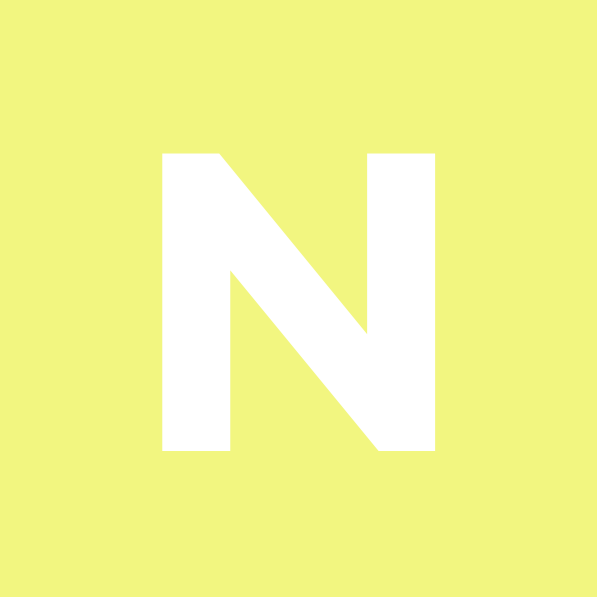 This position is an integral part of the NuStar Technologies Team and will be responsible for 3D Modelling using SolidWorks, product design layouts, component and assembly drawings, installation sequence and system stack up drawings.

Responsibility:

Create 3D CAD solid modelling using SolidWorks from design sketches, markups or other references
Create product layouts, 2D detail assembly and sequence drawings and BOM's in conformance to applicable design drafting standards
Conduct dimensional tolerance study to Read more
ensure proper assembly fit and function according to design requirements
Perform basic level engineering calculations and develop basic understanding of mechanical engineering design principles
Participate in customer, project and design review meetings relating to project assignments
Prepare and submit time estimates for review before assigned work is initiated


Requirements:

Diploma in Mechanical Engineering or equivalent
Ability to handle drafting and modelling software
Knowledge of standard drafting techniques per ANSI Y 14.5
Knowledge and expertise in analysis and design tools is preferred
Candidates with work experience in the 2D/3D drafting using SolidWorks will be an advantage
Able to work as a team with other Drafters, Designers and Engineers.
Skills V V Technology introduces VV Life, a multi-concept O2O (Online-to-Offline) lifestyle service platform designed specially for locals. . This one-stop super app covering the whole process from demand to supply in people's daily lives. It offers a board range of services including catering, food delivering, taxi hailing, online grocery, hotel and travel booking, movie ticketing, and other entertainment and lifestyle services.

This role is primarily responsible for the plan, Read more
develop and launch our new life service eCommerce product.

Key Roles and Responsibilities

Leads the transformation of product from end to end while considering the overall objectives of the business;

Evaluating market trends, product industry, and competition strategies.

Work closely with Marketing Manager to develop and drive eCommerce product roadmap, setting vision and strategy

Coordinates the functions of product design, product development, product maintenance, and improvement;

Collaborate with designers and product development team (base in China) to plan, develop and launch new product releases.

Own all product outcomes including on-time quality release of product features, usability and performance metrics.

Test, learn and iterate through frequent A/B testing and optimization of user experience

Qualification and skills

Degree in Computer Science or a related technical field or equivalent practical experience

Deep eCommerce experience including best practices, customer targeting and segmentations.

Proficient in both English and Mandarin to communicate with internal departments and China R&D team.

Able to define and analyze numerous product metrics with ability to think strategically

Strong web and mobile eCommerce experience ideal.

Exceptional at planning, setting expectations, making and meeting commitments.

Demonstrated ability to think strategically, work collaboratively and lead complex and highly impactful cross-functional projects from concept to completion.
Skills