Sign in or register for a JobTech account.
Jobs that require

product lifecycle management

skill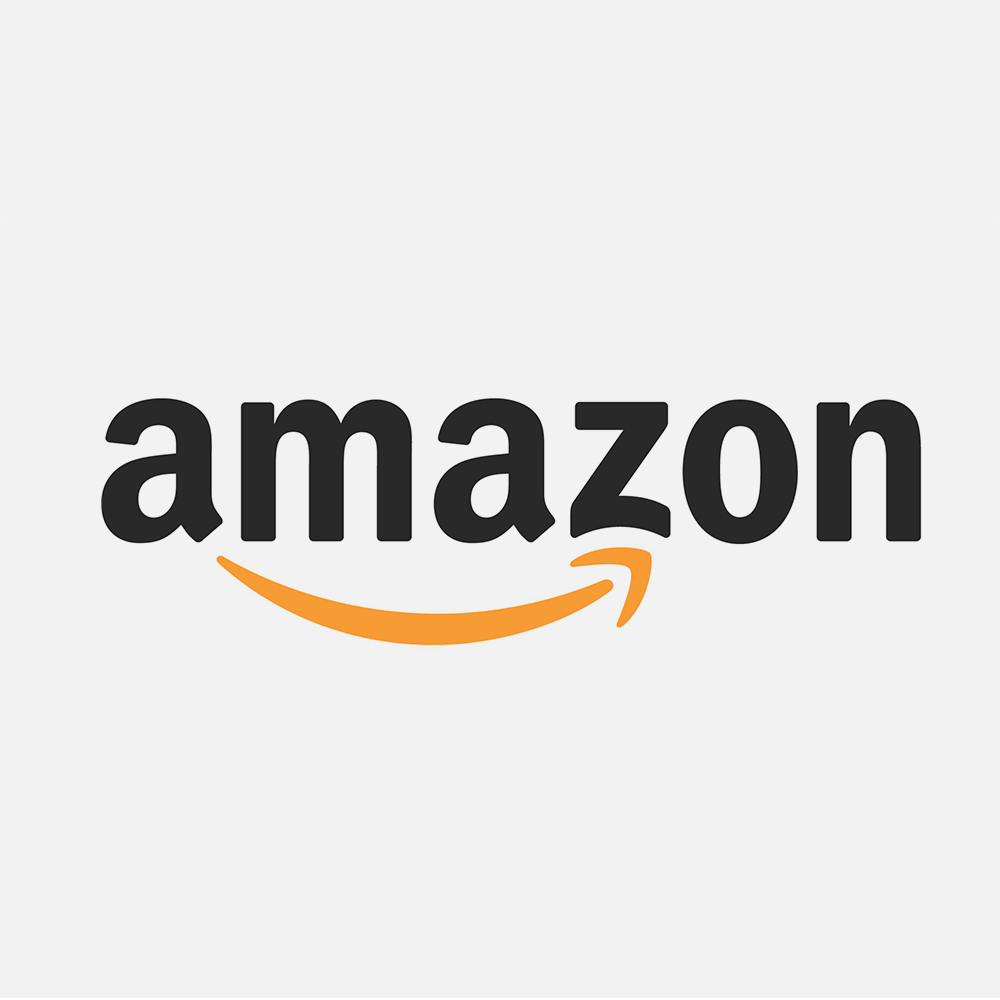 Do you have an aptitude for analyzing opportunities and creating innovative business deals? Do you enjoy working at the intersection of customers and product/service teams to develop commercial outcomes while building consensus across stakeholder groups?

Strategic Customer Engagements (SCE) is seeking a senior individual for the Deal Team to focus on commercial innovation for our newest and fastest growing cloud services. You will partner in the critical phases of Read more
the Deal Cycle (Strategy, Structuring, Negotiations, and Closure), and be specifically responsible for helping understand and qualify the desired business outcomes for the development of the deal structure. You will consult to the internal AWS service teams on developing commercial business models that can be monetized at scale and in a way that aligns customer outcomes and service team goals. The ideal candidate will have customer facing experience and have an interest in digging into technology use cases, be a proven collaborator across multiple stakeholders, and have a business lens that enables them to distill complex scenarios down to their essentials.

Strategy: Partner with broader sales teams to set objectives, analyze key data, and ensure alignment with technology service teams. The individual will be able to provide advice on the competitive situation and create an actionable strategy.

Structure: You will be specifically responsible for designing the right deal structure for AWS services sold as standalone deals or in conjunction with a broader cross-service deal structure in a way that meets the desired business objectives, addresses competitive considerations, and maximizes the value of the opportunity. This may include analysis of the historical purchasing patterns of the customer, balancing the goals of the customer and AWS, and striking the right bargain.

Negotiations: Experience with customer negotiations focused on the commercial aspects of the deal structure. The individual understands the impact of business terms and pricing and provides alternative solutions.

Closure: Will be able to partner in bringing to contractual closure the confirmed deal structure and framework.

Key responsibilities include:

· Act as trusted advisor and thought leader in the development of the commercial deal structure. Partner with the execution of the sales cycle (strategy, structuring, negotiation, and closure) for strategic, complex, or highly competitive opportunities.

· Consult with an influences internal stakeholders, experts and other resources not under direct control, helping to remove obstacles and aiming goals achievement.

· Facilitate alignment and effective AWS communication within sales team and internal/external key partners/customers and promptly resolve any conflict to encourage harmonious and productive interaction.

· Cultivate best practices through analysis and reporting in support of continuous improvement.

· Work with key internal stakeholders (e.g. operations, legal, etc.) as needed.

Basic Qualifications

· 5+ years experience in sales, product management and/or a deal team building customer impacting strategic and/or complex commercial deals

· Technology use case acumen, ideally in AWS products and services

· Strong analytical skills and the ability to articulate complex concepts to cross-functional audiences.

· Experience working with sales teams on structuring of big, complex, and/or competitive opportunities in a technology sales environment.

· Excellent written and verbal communication skills

Preferred Qualifications

· Advanced degree or equivalent relevant experience

· Direct field experience in working with customers of all sizes

· Successful track record of driving adoption of new and disruptive technologies

· Experience working inside a product or service team

Amazon is an Equal Opportunity-Affirmative Action Employer Minority / Female / Disability / Veteran / Gender Identity / Sexual Orientation
Skills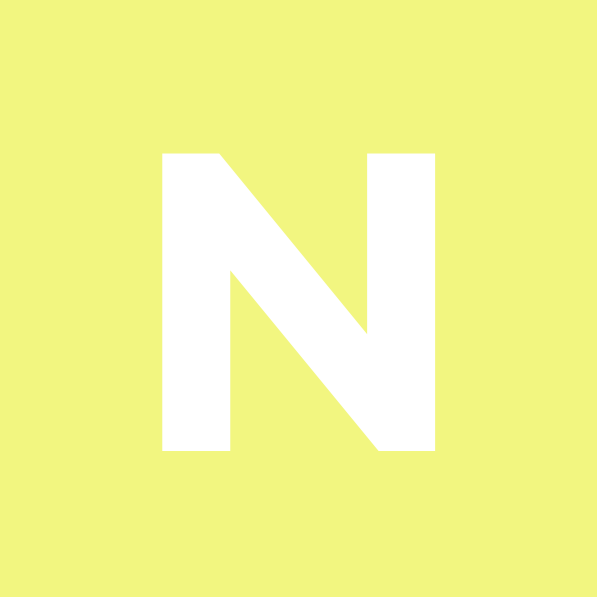 Nokia is a global leader in the technologies that connect people and things. With state-of-the-art software, hardware and services for any type of network, Nokia is uniquely positioned to help communication service providers, governments, and large enterprises deliver on the promise of 5G, the Cloud and the Internet of Things.

Serving customers in over 100 countries, our research scientists and engineers continue to invent and accelerate new technologies that Read more
will increasingly transform the way people and things communicate and connect.

Nokia is an equal opportunity employer that is commited to diversity and inclusion.

At Nokia, employment decisions are made regardless of race, color, national or ethnic origin, religion, gender, sexual orientation, gender identity or expression, age, marital status, disability, protected veteran status or other characteristics protected by law.

General Purpose:

The APAC Regional Optical Network Architecture team is responsible for

guiding the success of all Optical Networks Business Unit solutions and key

campaigns in the region. Working collaboratively with regional and global

product management, marketing, network solution & validation teams, and

Business development teams to deliver successful end to end solutions for our

customers. This is a unique opportunity to work for a global End-to-End

organisation, a leading Optical System's vendor and in a fast growing and

dynamic market.

Main Responsibilities:

Providing the deep end to end solution expertise needed to make strategic business decisions on behalf of the region

Capture end to end solution requirements from BDM's and customers, working with various internal stakeholders to validate such requirements

The central team's "Voice" in front of our customers, confidently presenting our end to end solutions in customer meetings, workshops, roadshows and industry events

Ownership of each and every "Key Marketing Campaign" as identified by the APAC RBC Head, driving BDM awareness and customer communication

End to end solution and scenario validation on behalf of the region, working together with rPLM and global NS & Validation team

Supporting BDM and Advanced Tendering teams with complex bid's, RFP's, RFI's, and proactive proposals

Minimum 5-10 years of telecommunication industry experience, within the Optical Transport domain

Must have minimum of 3-5 years experience working within Optical Systems Engineering, Architecture, Product Management or similar discipline

In-depth knowledge of the optical transport industry and technologies (DWDM, OTN, Ethernet)

In-depth knowledge of next generation photonic architectures, high-speed electro-optics and control plane technologies

Solid understanding of the latest market trends, from Access to Core

Presentation and communication skills

Bachelor's degree in telecommunications or related field

Pre sales or product management experience within the optical transport domain

Customer facing experience

Proficient in English reading/writing/speaking

Proven experience presenting to senior level stakeholders (C-Level)

Apply now.
Skills Location: Loyang/Tuas Crescent

Let's Talk About Responsibilities

We are currently seeking highly-skilled, experienced Manufacturing Director, Patient Interface to join our Operations' growing leadership team, located in Loyang, Singapore. In this role, you will drive the effective management of operations and engineering teams to ensure the cohesive and integrated efforts - consistent with organisational values, policy, behaviours and business objectives. You will collaborate with all senior leadership in order to meet Read more
the company's objectives in addition to having a passion for success and a proven track record of successful strategic planning and implementation. You will provide strategic leadership to achieve high standard deliveries of just in time production, product quality, operations efficiency and management of new product transition to Manufacturing. You are required work closely and develop excellent relationship with cross-functional team members from Marketing, Product Management, Product Development, Global Supply Alliance, Manufacturing, Logistics and Digital Supply Chain to the maximization of efficiency and productivity.

Let's talk about responsibilities:

Key strategist to develop long-term vision and road maps for the Patient Interface Manufacturing Units

Overall management responsibility for Patient Interface Manufacturing Units' operations to meet GMP and other compliance requirements.

Provide leadership for the operational, engineering & people management aspects of the manufacturing organization, consistent with the values and standards of the competency framework.

Formulate and manage budgets and forecasts for operations and manufacturing engineering.

Monitor resource allocation to control expenses, review performance and productivity to deliver efficiencies in the cost of business operations.

Provide support, model behaviour and manage employees in a manner which provides a work environment for all employees that meets all policies, OH&S requirements and provides opportunity for development and enhances capabilities.

Maintain acute awareness of market and industry trends.

Develop and implement plans to meet current and future production volume and delivery requirements.

Develop and implement plans for the continual improvement of product and process quality and efficiency improvements using Lean and 6 Sigma tools.

Work closely with Purchasing to develop a high quality supplier base through the development of existing suppliers and introduction of new suppliers.

Work with Marketing and Product Managers to ensure that Manufacturing is meeting the requirements of our customers.

Identify, develop and implement new manufacturing technologies.

Ensure that appropriate measures are in place to protect intellectual property and ensure compliance with quality standards, regulatory and other business systems.

Ensure the implementation of management systems within their area of responsibility (including health & safety, quality & environmental). And monitor the performance of direct reports against the management system requirements.

Let's talk Qualifications and Experience:

To really get us excited, you will have Tertiary qualifications in engineering or Business Management or mechanical trade with at least 10 years' experience from highly regulated industries, eg: medical device, aviation, automotive.

Extensive experience leading multiple production teams and NPI process.

Extensive knowledge and experience of relevant business management systems, Microsoft and other software systems, GMP, Lean, 5S and Six Sigma methodologies.

External or internal accreditation or proven experience in management of businesses at commensurate or superior level

Extensive knowledge of manufacturing processes and equipment

Exposure on design and assembly of production automation machines

Excellent knowledge and understanding of automated manufacturing technology

Familiar with Process Validation Principles and Practices

Excellent communication and leadership skills

Deep knowledge in DFM and the collaboration skill to influence next generation product development.

#LI-LC2
Skills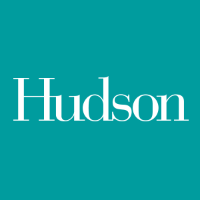 The

Technical Customer Success Manager (TCSM)

is critical to the relationship with a company's customers. They are responsible to ensure that the customers successfully on-board, adopt and maintain the purchased solutions and also continue to renew their licenses year-over-year. TCSMs are highly motivated and skilled customer relationship builders who drive adoption of the software solutions, generate referrals, identify upsell and cross-sell opportunities, drive customer loyalty, and secure long term relationships. Read more
The TCSM serves as the customers' advocate within the company and strives to understand their needs and how the company's solutions can help them achieve their goals.

Job Responsibilities:

Lead and manage the deployment & adoption of company's enterprise security software products for its APAC customers.

Drive customer awareness of product features and company's services to maximize the adoption and realized value of their purchased solutions.

Understand and formalize customer requests, needs, requirements and escalations

Proactively and consistently engage customers to positively impact customer loyalty.

Maintain accurate view of health of assigned customer segment

Work closely with Product management, R&D and support teams to promote customer's requests

Proactively anticipate customer needs and effectively manage reactive customer requests.

Develop and maintain strong relationships with each customer.

Ensure that the company's solution continuously supports the ongoing needs and security objectives for each customer.

Develop and maintain strong cross-departmental relationships.

Job Requirements:

3-7 years of experience in Technical Account Management/Technical Support/Customer Success Management in a Software company

-

"Must Have"

Some Background in the application security domain such as penetration testing/code review

Proficiency in both spoken and written Chinese language is required in order to liaise with the company's China based customers (this role covers Greater China region as well)

Proven technical skills with the ability to understand customer's challenges/needs and advise on best practices

BS.c - Computer Science/Industrial Engineering/Information Technology or other related fields

Creative problem solver

Ability to discuss overall SAST environment at a business & technical level

Detail-oriented - able to capture proper information correctly and accurately

Exceptional multi-tasking abilities and organization skills

Ability to connect and build long-lasting relationships with customers

Excellent verbal and written communication skills

Proficiency with Salesforce.com is an advantage

Only shortlisted candidates will be notified.

To submit your application, please apply online using the appropriate link below or email your CV in Microsoft Word format to

Daniela.Oprisan@Hudson.com

Your interest will be treated in the strictest of confidence. Privacy Statement Data collected will be used for recruitment purposes only. Personal data provided will be used strictly in accordance with the relevant data protection law and Hudson's personal information and privacy policy.

Registration Number: 199501238M

Hudson Global Resources (Singapore) Pte Ltd

EA License Number: 18S9265

EA Personnel Registration ID: R1325504 - Oprisan Mihaela Daniela
Skills Job Description:

As part of our international market expansion, we are looking for an experienced ERP Product Manager who can nurture and guide our products. This is a key role in the corporate team – you will be responsible for determining the future direction of our products including features, functionality and capabilities. You will intimately understand our market and identify customer pain points and deliver solutions to make their Read more
business easier.

You must be amazing at prioritising and juggling multiple concurrent responsibilities and requests. You will interact with the Sales, Marketing, Professional Services, Development and Support teams, and of course, the end users themselves. You will work with both customers and prospects – attentively listen, understand, prioritise their feedback and handle product enhancement requests. You will translate what customers express as 'wants' into features that they actually need and use. You will manage the white spaces and be responsible for feature delivery through completion. You will be a ring-master in a very busy, well-orchestrated and exciting circus.

We are growing rapidly and the lines of responsibility are often blurred. We want people who are excited about the opportunity to do and learn things that may be outside their normal areas of expertise. If you've ever said, "That's not my job", or pointed a finger when something failed – walk away now.

Responsibilities:

Develop the software product strategy and roadmap, taking into account customer needs, schedule limitations, resource constraints and product scalability; assess market impact and provide competitor insights.

Talk to customers regarding their needs and how they can be adapted into features that align with our business and development goals.

Understand the technical capabilities and constraints of our development platform, and guide customers to solutions that ensure our future scalability.

Define continuous product updates to improve customer experience, product scalability and commercial performance.

Prepare clear and concise product requirements documentation with prioritised features and corresponding justification that has been developed with key stakeholders.

Work closely with our partners to capitalise on their assets, expertise and reach in order to communicate effectively with our target customers in labs and research administration.

Requirements:

7+ years ERP or financial solution experience

Product management experience preferred

SaaS experience preferred

Excellent spoken and written English language skills

Degree in Accounting or an IT-related field or equivalent experience

Efficient, rigorous and well-organised, but also pragmatic and flexible

Willingness to roll up your sleeves to get the job done

Ability to check your ego at the door, participate in clear-headed brainstorming sessions and arguments for the betterment of the product

Uncompromising attention to detail, extremely organised, great at solving problems and able to handle multiple projects simultaneously

Ability to adapt to a fast-paced environment and changing business priorities

Highly customer-focused with the ability to identify and articulate the required needs and product requirements

Proven ability to manage and mentor a team

Proven ability to influence cross-functional teams without formal authority

Periodic travel required

Send your application to careers@bizgo.com stating your current and expected salary and notice period.

BIZGO is committed to equal employment opportunity for applicants and employees. All qualified applicants will receive consideration for employment without regard to race, color, religion, gender, gender identity or expression, sexual orientation, disability or age.
Skills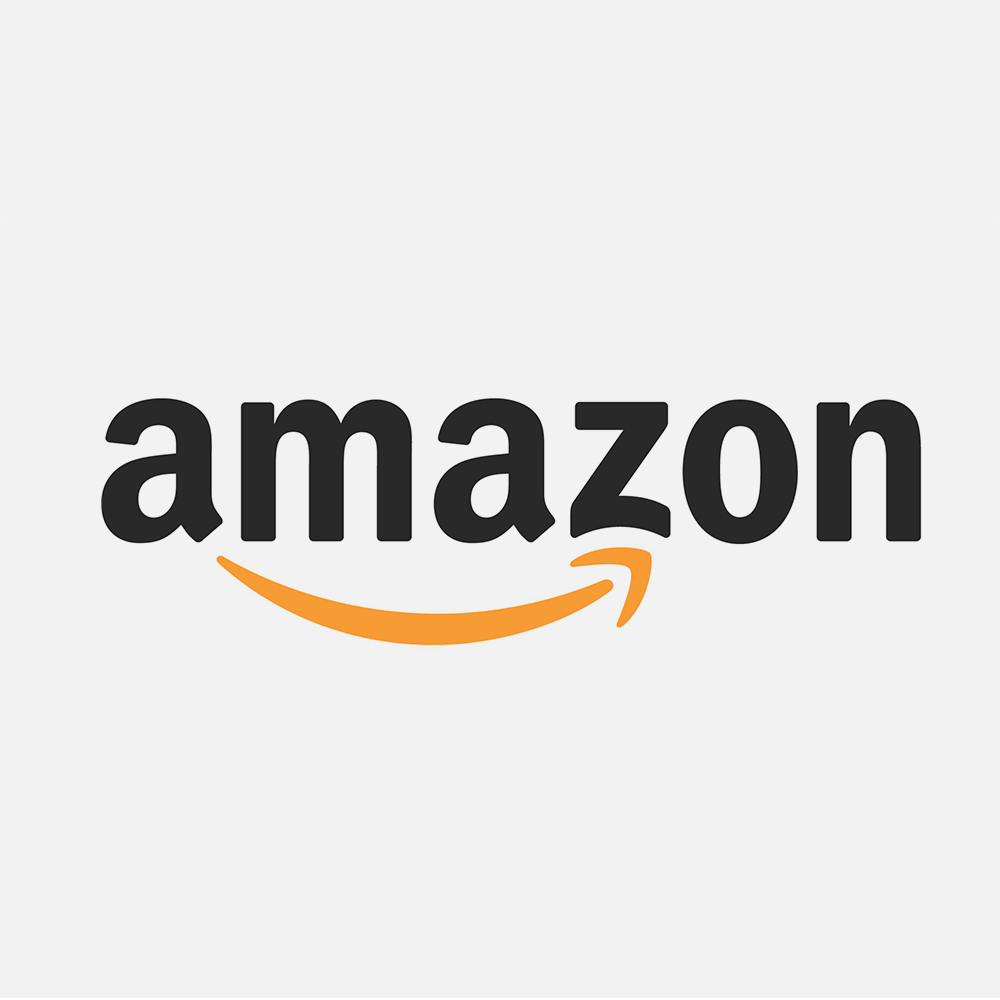 The Amazon Web Services (AWS) Worldwide Financial Services team is looking for an experienced Sales Leader to join our fast-paced team to work with our strategic partners, and help customers solve their business problems in financial services worldwide. As a Financial Services Partner Sales Manager, you will have the exciting opportunity to drive partner solution sales into AWS's Global Financial Services customers. .

Responsibilities include working with our Global Read more
Financial Services Accounts and suggesting the right mix of consulting & technology partner solutions to drive customer success and AWS adoption.

You will also be working with Strategic Consulting & SI Partner firms in financial services to drive opportunities pipeline for key accounts.

You will help partner build the right proposal for customer based on AWS services, and help them with available AWS funding options. You will also own GTM strategy, manage goals, grow business and technical relationships.

Your next job should be at Amazon!!

Roles & Responsibilities:

· Set and implement a business development plan, and drive opportunity pipeline with strategic technology, consulting and SI partners for Global Financial Services accounts, and ensure it's in line with the AWS strategic direction.

· Identify customer challenges, and will work with partners to define and deliver the joint solution set and supporting collateral.

· Manage and drive joint sales engagements between Partners and Sales Teams.

· Engage the Partners field sales organization, channels and end customers to create and drive revenue opportunities for AWS.

· Have a deep understanding of the financial services partner capabilities and solutions that will drive customer success.

· Work with PDM (Partner Development Manager) and AWS account teams in a highly collaborative operating model to develop pipeline specific with strategic partners.

· Understand and exploit the use of salesforce.com and other internal Amazon systems.

· Manage complex contract negotiations with partner, AWS sales teams and customers.

Basic Qualifications

· 15 + years of direct Sales and business development plans.

· 7+ years of experience doing consultative sales in the financial services industry

· Working with partners through account management, product management, program management and business development engagements, as example

· Bachelors degree

Preferred Qualifications

· Consistently exceeds quota and key performance metrics, with hands on experience negotiating enterprise contracts with F100 companies

· Knowledge of leading system integrators (SIs) that service the financial services industry

· A team player who effectively integrates, motivates and builds relationships with cross-functional team members, sponsors, key stakeholders, executives, and other individuals or organizations involved with or affected by the program

· Works effectively in a dynamic environment with changing priorities and comfortable dealing with ambiguity

· Excellent presentation, communication (oral & written), and relationship building skills, across all levels of management

· MBA

· Technical, business or marketing degrees

· Meets/exceeds Amazons leadership principles requirements for this role

· Meets/exceeds Amazons functional/technical depth and complexity for this role

Amazon.com is an Equal Opportunity-Affirmative Action Employer Minority / Female / Disability / Veteran / Gender Identity / Sexual Orientation / Age.
Skills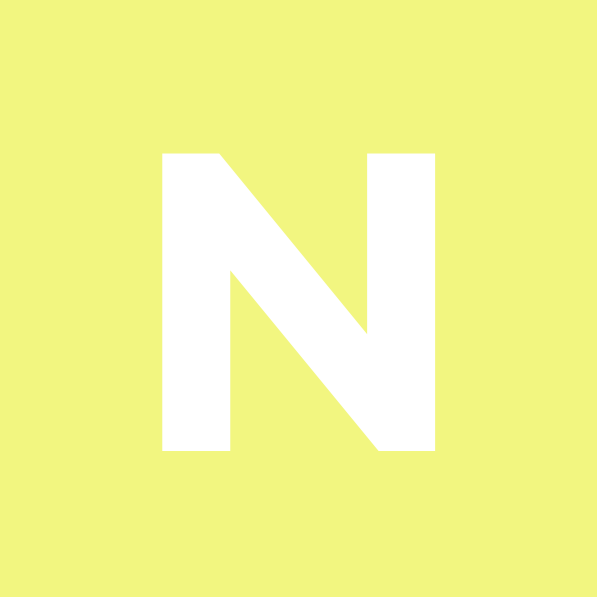 Nokia is a global leader in the technologies that connect people and things. With state-of-the-art software, hardware and services for any type of network, Nokia is uniquely positioned to help communication service providers, governments, and large enterprises deliver on the promise of 5G, the Cloud and the Internet of Things.

Serving customers in over 100 countries, our research scientists and engineers continue to invent and accelerate new technologies that Read more
will increasingly transform the way people and things communicate and connect.

Job description and responsibilities

Commission, integrate and configure MPLS routers

Troubleshoot any issue during network deployment

Be able to prepare MOPs (Method of Procedure)

In charge to carry out sw upgrades

Liaise with customer to provide update about the deployment progress

Be the trusted customer advisor during technical clarifications and meetings

Work closely with PLM for any feature gap and with GTAC team for any product defect related issue.

Occasionally be involved in POCs and pre-sales support

Occasional travel might be required up to 10%

Occasionally be required to carry out night activities

Liaise with Product Line Manager for any feature enhancement or bugs related issues.

Expectation for the candidate is to take lead in large projects as TPM in 1+ year time

The ideal

candidate should be equipped with the following:

Degree in IT or Telecommunication

Good knowledge and hands on experience with carrier grade routers

Theoretical and practical experience with L2VPN, L3VPN , MPLS and main routing protocols

Preferably experienced on large size networks

A previous experience with 7750 routers is a big plus

Network design experience is a plus

Good analytical and troubleshooting skills

Good interpersonal skills

A good certification is a plus but not necessary

7+ of experience in service providers networks

Apply now.
Skills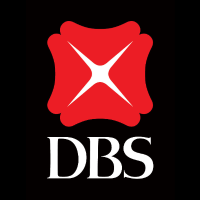 !*!Business Function Group Technology and Operations (T&O) enables and empowers the bank with an efficient, nimble and resilient infrastructure through a strategic focus on productivity, quality & control, technology, people capability and innovation. In Group T&O, we manage the majority of the Bank's operational processes and inspire to delight our business partners through our multiple banking delivery channels. Job Information Promotes the Agile mindset and acts as an effective change agent Read more
for Agile teams and senior leadership to improve the effectiveness of the most complex development and business efforts by facilitating improved Agile adoption and maturity across the enterprise. Works with the teams and executives to help transform an entire portfolio by observing, evaluating, and implementing changes to solve organizational and cultural impediments. Develops strategies to enable the Agile transformation of a program or portfolio while implementing best practices across the enterprise. ResponsibilitiesMentors Executives, Managers and Development Leads in managing efforts consistent with the Agile Manifesto. Promotes and challenges others to foster teamwork and use disciplined Agile approaches for developing quality software. Coaches 5 or more teams simultaneously by directly observing team activities, guides them through Agile discovery and learning, provides general and role-based training, and helps raise and solve impediments. Coaches/Facilitates business leads in lean thinking and development of Minimal Viable Products (MVP); Coaches Release Train Engineers, Product Management, Epic Owners at the program level, and coaches Scrum Masters and other team leads on their respective functions within an Agile team. Facilitates program retrospectives (teams and management). Acts as an enterprise thought leader; develops creative ways to embed Agile ceremonies, practices and values across development teams. Raises recurring/widely observed issues and bottlenecks to stakeholders; develops and implements comprehensive solutions. Coaches organization through change, helping identify and attack organizational impediments which limit team productivity and quality, and develops strategy for Agile tooling. Develops enterprise Agile guidance, training materials, and content; translates industry best practices into actionable recommendations. Develops and monitors metrics to track progress of Agile adoption and maturity to aid in accelerating overall Agile transformation efforts.Requirements Minimum Experience 8+ years of agile software development. 5+ years as an Agile Coach applying several industry best practices. 4+ years tailoring solutions to complex efforts for leaders. Experience using Rally, Jira, & LeanKitSpecialized Knowledge & Skills Track record of entering an organization, assessing existing agile capability at the Team and Program level, and then architecting and implementing an agile transformation strategy intended to develop and mature agile capability and mindset Demonstrated experience working with Sr. Management to standup a continuous improvement strategy spanning Team, Program and Leadership to improve organizational efficiency and create a culture based on continuous learning Demonstrated experience scaling initiatives leveraging modern agile frameworks such as SAFe, LeSS or DAD Proven experience "training from the back of the room" as well as on a one-to-one basis on agile implementation frameworks (Scrum, Kanban, SAFe), roles and responsibilities in an agile organization, agile engineering practices as well as product ownershipApply Now We offer a competitive salary and benefits package and the professional advantages of a dynamic environment that supports your development and recognises your achievements.
Skills Position Summary

The Supply Chain Analyst is responsible for ensuring that Plantronics provides the products our customer's want, when they want them, while maintaining an optimal level of inventory.

Candidate qualifications will determine if P2 or P3 grade level. There are three analyst levels, building on supply chain basics through progressively higher levels, thus enabling career growth. The Supply Chain Analyst works in a diverse, productive, fast-paced team environment where Read more
personal and professional development are highly valued and encouraged.

This position supports all products for our Asia sales territory including the dynamic

Consumer/Retail

segment at popular retailers and the fast growing

Commercial/

Enterprise

lines through our distributor channels. The ideal candidate will have the following experience/qualifications.

Minimum Qualifications

Excellent communication and collaboration skills – this position is highly cross-functional with Sales, Sales Operations and Product Management with visibility to Senior Management

4 year degree or applicable experience/training relevant to the position

Ability to travel up to 10% of the time

Proficiency with Microsoft Excel

Must be able to work from our Singapore office location.

Desired Qualifications

Work experience or coursework in supply chain management, forecasting, financial analysis and/or economics

Advanced Microsoft Excel skills (ie, PowerPivot add-in)

Experience with Oracle EBS, Advanced Planning and Demantra demand planning system (or similar application)

Strong interpersonal skills with a desire to develop effective working relationships with a broad range of business associates and develop presentation skills

Curious, introspective and thoughtful nature

APICS (CPIM), ISM (CPM) or equivalent local supply chain certifications

General understanding of high tech industry and/or mobile technology

Responsibilities

Facilitate, contribute and manage Sales and Operations Planning (S&OP) meetings

Collaborate with Sales team to develop and present forecast findings to senior management

Become subject-matter expert for responsible products

Work closely with Product Management, Marketing, Sales, and Manufacturing to determine inventory levels and risks for upcoming promotional events, product launches, and product lifecycle changes as well as disposition excess inventory

Align and coordinate operational inputs/outputs for new product launches

Work closely with teams on new product launches and tactical projects

Plan and align supply for large orders in territory, managing internal orders to warehouses and collaborating with Poly Planner/Buyers for external suppliers

Maintain close relationship with manager in Santa Cruz Corporate Office to provide status of region risks and opportunities as well as implement S&OP strategic decisions
Skills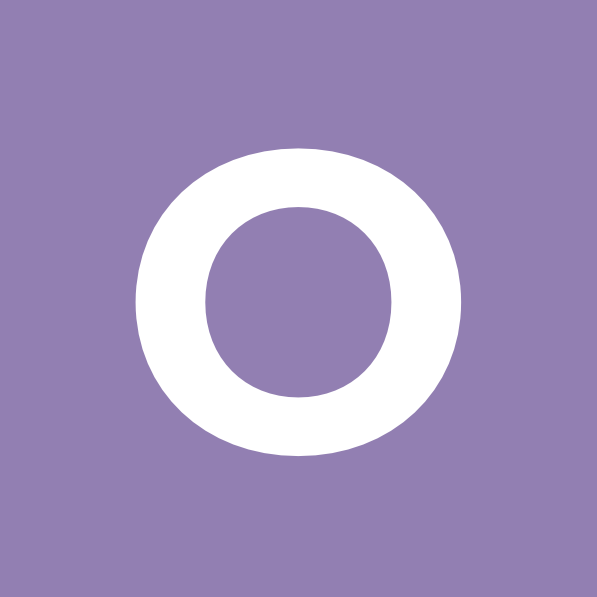 Roles & Responsibilities:

· Develop and manage lending product programs, including fixed assets and business loans, to support SMEs and mid-market enterprises with their cross-border expansion

· Ensure successful commercialisation and growth of cross-border products with prudent risk management

Job Scope:

● Manage end-to-end product development, including define target market, develop product value proposition, determine program parameters and put in place processes

● Constantly review, innovate and enhance product features to ensure competitiveness Read more
and relevance of products for target segments

● Conduct regular review of processes to enhance customer experience, improve efficiency and ensure compliance with regulatory requirements

● Develop and roll out tactical campaigns to increase volume and revenue

● Proactively engage internal and external stakeholders such as Sales, Credit Risk, Operations & Technology, Legal & Compliance, Marketing on product initiatives

● Provide regular and timely updates and reports, including monthly business reviews and business proposals for stakeholders' approval

● Perform system User Acceptance Tests for the products

● Conduct new and refresher product training to Sales staff

Reporting to

:

Team Lead, Lending, EMB Programme Management

*LI-EN

Requirements

● Tertiary education with minimum 5 years' working experience, preferably in product management

● Prior experience in SME programme lending is an added advantage

● Able to conceptualise and execute strategic product initiatives

● Excellent interpersonal and stakeholder management skills

● Strong communication, presentation and report writing skills

● A structured thinker with sound analytical skills

● A self-motivator who can multi-task and work independently
Skills