Sign in or register for a JobTech account.
Jobs that require

product lifecycle management

skill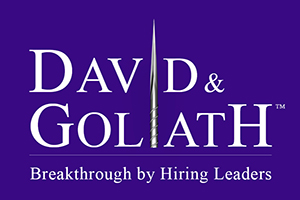 Are you exceptional in being a SA / BA with experience working in Banking?
If so, this could be the career opportunity for you !!
Systems Analyst/Business Analyst (Credit Risk) - Banking
We are looking for a dynamic and self-motivated individual who has the interest and commitment to develop a career in risk management. You will be a member of the Credit Risk Management (CRM) division in the Risk & Performance Management Department. This team is responsible for managing the credit risk of the trading counterparties and investment-related service providers. This role focuses on managing counterparty credit risk data/information needs and system requirements for CRM division
Working closely with technology team and/or external vendors to ensure that system enhancements or implementations are executed in a timely and proper manner
Proactively communicate and collaborate with other departments to analyse data/information needs and system changes required to meet business requirements
Being one of the counterparty credit risk system subject matter experts so that you can lead in system discussions and review system functional specifications provided by the technology team and/or external vendors
Undertaking user acceptance testing of enhancements / changes to the counterparty credit risk systems that facilitate limit / guidelines monitoring and reporting activities undertaken by the division
Overseeing and driving implementation and delivery of counterparty credit risk projects and initiatives
Preparing counterparty exposure reports for senior management, risk governance committees and clients
Providing administrative support in managing counterparty matters and monitoring of approved counterparties, limits and guidelines
In return for this excellent career opportunity, we ask that you have the following:
Bachelor's Degree in Computer Science or equivalent in a reputable University
Relevant working experience in the finance industry. Good knowledge of financial instruments/markets, risk monitoring processes and counterparty credit risk measurement will be favourable
Adept in dealing with multiple stakeholders (technology, operations, business units) in a fast-paced environment
Good systems experience is essential – hands on testing / systems spec review/ UAT etc.
Strong analytical and product management skills required, including a thorough understanding of how to interpret business needs and translate them into application and operational requirements
Proficient in Microsoft Office applications such as Word, Excel and Access, you should also be familiar with SQL (including writing of SQL queries) and Tableau
Effective time management and prioritisation skills, to drive project delivery on time
Disclaimer: Candidates who are shortlisted will go through generic Technical Tests and Face to Face interviews.
If this speaks to you and you are ready for a new challenge, please send your Resume in MS word format to bennie.yeo@davidgoliath.net
Even if you are not interested, you can still park your CV with us for other Banking IT positions or forward this Advertisement to your counterparts with the relevant Banking IT experiences I am looking for.
We Seek to:
Understand your personal circumstances, needs and ideals
Present your credentials to our clients only with your permission
Strategize and consult with you
Your application will be kept with the strictest of confidence.
EA License Number: 18S9167
Registration ID: R1114115
Skills

What you'll be doing…

The Sales Consultant has a specialized focus on and skills with deep technical proof points, including business intelligence, complex data sources and ETL. This Sales Consultant is the key technical point of contact for all enterprise deals at Tableau specializing in deals involving complex data. The Sales Consultant participates in data acquisition and transformation delivery and may provide oversight and technical checkpoints to enforce standards Read more
and quality of BI solutions. Researches new technologies, tools and methodologies as they emerge that may be applicable. The solutions consultant provides sales consulting presales support contributing towards the successful conversion of prospects to customers and engages customers to nurture repeat purchases.

Some of the things you'll be doing include …

Work with prospect's data to deliver world-class product demonstrations

Provide strategic presales support for sales activities including needs analysis, data review, product demonstrations and other general sales support

Become an expert in the features, benefits and application of Tableau's products

Drive all aspects of successful Proof of Concepts from requirements and design to training and delivery

Communicate via phone, email, face-to-face and web meetings with prospects assisting and guiding them through the evaluation and selection process

Communicate daily with sales staff regarding sales activities and strategies

Educate and train the sales force in the features and use of Tableau and ETL products

Provide proactive support to customers and prospects

Be the customer advocate and liaison for product management and development

Support all strategic deals involving complex data and/or data sources

Provide ETL support and skills on strategic proof of concepts

Backup the technical support staff as needed

Who you are…

Domain.

Experience with supporting enterprise and departmental sales and experience with ETL tools (Informatica, Data Integrator, Data Transformation Services, etc.) a strong plus. Experience in FSI domain knowledge would be an added advantage. Bachelors of Science in Computer Science or a related field.

Experienced.

Several years experience in a Sales Engineer/ Sales Consulting role. Several years experience with business intelligence.

Detail oriented.

Handle details accurately and in a timely manner

Highly Technical

. You have strong technical skills across various technologies & impeccable business acumen.

Go-Getter

. Willing to go the extra mile with a strong work ethic; self-directed and resourceful.

You are a Recruiter!

Tableau hires company builders and, in this role, you will be asked to be on the constant lookout for the best talent to bring onboard to help us continue to build one of the best companies in the world

#LI-JL2

Tableau Software is an Equal Opportunity Employer.

Tableau Software is a company on a mission. We help people see and understand their data. After a highly successful IPO in 2013, Tableau has become a market-defining company in the business intelligence industry. Our culture is casual and high-energy. We are passionate about our product and our mission and we are loyal to each other and our company. We value work/life balance, efficiency, simplicity, freakishly friendly customer service, and making a difference in the world!
Skills Carousell is one of the world's largest and fastest growing mobile classifieds apps with a mission to inspire every person in the world to start selling and buying to make more possible for one another.

Since our launch in Aug 2012, we've expanded into 8 countries with over 250 million listings. As a team of passionate individuals working together to solve meaningful problems, there is so much more for Read more
you to discover in a career with Carousell.

Carousell's product team leads this exciting mission by redefining what online classifieds can be—smart, convenient and community-focused. We constantly look at data and talk to our users to understand what they're doing, thinking and feeling along their user journey and empathise with their needs. This user-centric approach guides us in crafting the best user experiences.

You will:

Own the Product Area End-to-End.

Own the User Journey and KPIs associated with it

Understand user needs via user research and usability studies

Conduct A/B testing to champion the best and most impactful experience

Combine usage data, market and user research, and industry best practises to understand the domain deeply and identify user problems and breakthrough opportunities

Transform user problems into validated solutions leveraging all possible consumer touch points, such as our Mobile apps and Website, Email and Push Notifications, Customer Experience and Marketplace Operations, and other possible means

Ruthlessly prioritize, drive stakeholder alignment, proactively manage risks & dependencies and plan for rapid & intentional experimentation.

Lead the delivery of validated solutions while working with other important partners & stakeholders in the company

Measure the results of changes introduced, decide and communicating on success or failure, identify key learnings and integrate them in overall user, product & feature understanding.

You have:

6+ years of industry experience, including 3+ years of Product Management experience, preferably in a customer facing organization

Analytical skills to understand & generate insights from user data

Strong prioritisation and execution skills, taking complete ownership

Effective communication & collaboration skills.

Customer Obsession

Familiarity with Agile development process and Rapid product development techniques, such as Design sprints, Story mapping and others

Good to have:

Experience working in e-commerce industry.

MBA or a masters degree
Skills
Responsibilities include:

Provide post-sales technical and application assistance in response to customer enquiries, including education, training and on-site visits.

Provide on-site installation, validation, commissioning, troubleshooting and routine maintenance on Ion Chromatography, Liquid Chromatography and Mass Spectrometry equipment as appropriate.

Assist in the development of training and educational materials.

Assist in development and maintenance of key customer relationships as they are identified.

Process escalation and warranty claims timely and accurately to resolve issues.

Interface with Read more
cross functional work teams such as field service engineers, customer support/services, product management, manufacturing and marketing/sales.

Timely maintenance and submission of service cases information in the Service management software.

Miscellaneous duties that commensurate with the capabilities of a Field Applications Chemist.

Requirements:

Minimum a Bachelors degree in Chemistry/Biochemistry or equivalent with 3+ years of analytical instruments working experience.

A strong understanding of small molecule and/or large molecule workflows in clinical, proteomics, environmental or pharmaceutical applications and associated informatics is required.

This position requires extensive contact with customers and therefore outstanding written and oral communication skills are required.

Ability to build and maintain relationships with internal and external customers.

Fluent in the use of Ion Chromatography, Liquid Chromatography and/or Mass Spectrometry equipment with an inherent ability to learn new products quickly.

The ability to work independently with little supervision and a strong work ethic is critical.

Experience working in matrix organization/team is a plus.

Willingness to travel extensively across Singapore.

May need to travel within SEA
Skills * Office hour, Monday - Friday
* Location: Central
* Expereince in Mobile Developer / Android
Our client is a digital consultancy and software development company
Responsibilities:

Responsible for application architecture, development and innovation of new feature development to support consumer mobile applications maintenance and support
Manage teams through Sales, Analysis & Design, Implementation, and Support project phases
Mentoring junior team members and contributing to technical discussions (internal/external)
Writing reusable components, identifying/utilizing open source, and contributing Read more
to the same
Advocating for Android requirements and design on a cross-functional team
Providing thought leadership and making contributions to improve the Android department
Ensure the team's skills develop to keep pace with changing technology
Work closely with product management and UX to take an idea from concept to delivery using excellent software design, coding, and processes

Requirements:

Degree in Computer Science, IT or equivalent
At least 3 years of Android development experience
Mobile application development on Android with fluency Java, RxJava, JavaScript, Android Studio, Android NDK, Junit
Experienced in handling both legacy code and greenfield development and can make technical recommendations based on the needs of the project
Strong understanding of Android interaction design best practices

HOW TO APPLY:
>Interested applicants, please click on "Apply Now" or email to [Click Here to Email Your Resume] to submit your resume.
>We regret only shortlisted candidates will be notified.
Stafflink Services Pte Ltd
>EA Licence No.: 04C4294
>EA Personnel: Bong Wee Kiat (Jason)
>EA Personnel Reg. No.: R1986867
Skills

Fenergo is an award winning provider of Client Lifecycle Management software solutions for financial institutions. Whether your career is just starting or you are looking to progress to a new challenge, Fenergo is a place you can grow personally and professionally.

We are looking for an experienced Product Consultant.

As a Product Consultant you will work with the client to understand their operational and regulatory challenges and design the optimum Read more
solution in line with Fenergo's product offering.

Your Activities will include gathering and documenting system requirements, leading design workshops with the client, resolving design issues, understanding the client's business model and processes, supporting development efforts throughout the entire SDLC, and participating in training, documentation, and knowledge transfer activities.

This is a client-facing role so you will have to build relationships and act as the first point of contact with the client's stakeholders and subject matter experts. The role requires absolute professionalism in presenting to clients, running demonstrations and demonstrating proficiency in offering design solutions that meets the client's specific needs.

Requirements

Main Responsibilities:

Prepare and lead requirement gathering workshops with clients

Provide innovation, leadership and influence in the design of client-centric solutions that are aligned with Fenergo's core product offering

Manage the client review and sign-off process for the suite of functional documents and artefacts

Take overall responsibility for the documentation of functional artefacts

Drive internal processes ensuring standardisation across the Practice

Support and champion the implementation of best practice approaches to the Functional Practice

Build strong relationships within the project team, client teams and internal Product Management team

Keep abreast of product & regulatory changes

Prepare and deliver training sessions to the client's business users

Project-driven work requirements with overtime as needed to meet deadlines

Travel will be a requirement for this role

Required Experience & Skills

Ideally minimum of 2 years' consulting experience within the financial services industry in a client-facing role.

Client-facing experience is essential including delivering presentations and product demonstrations, running workshops and managing client's expectations

Experience of delivering complex business or technology solutions, from gathering requirements to designing solutions

Advantageous to have knowledge of financial regulatory topics, ideally to include AML, KYC, FATCA, MIFID, Dodd Frank, EMIR and related topics

Knowledge of capital markets industry and products, particularly relating to client and product onboarding would be advantageous

Experience of software development lifecycle practices

An understanding of compliance processes and workflows within the financial services industry advantageous

Expertise in industry standard modelling tools and methods

Good knowledge of IT systems, architectures and terminology

Excellent presentation skills

Proficient in offering design solutions

Strong interpersonal/leadership skills

Excellent written and oral communication skills

Proficient in business French and/or Spanish advantageous

Education

Third-level qualification preferably in business or technology

Formal business analysis training would be advantageous

Benefits

Opportunity to work with clients and colleagues on a global scale

Collaborative working environment

Extensive training programmes, classroom and online, through 'Fenergo University'

Opportunity to work on a cutting edge Fintech Product, using the latest of tools and technologies

Defined training and role tracking to allow you see and assess your own career development and progress

Active sports and social club

Competitive company benefits, such as flexible working hours, work from home policy, bike to work scheme, private healthcare, pension, sports and social committee, weekly fitness and sports classes and much more
Skills Why Cisco

We connect everything: people, processes, data, and things. We innovate everywhere, taking bold risks to shape the technologies that give us smart cities, connected cars, and handheld hospitals. And we do it in style with unique personalities who aren't afraid to change the way the world works, lives, plays and learns.

We change the World, you will become passionate about your employer and the brand you represent. Everything Read more
is converging on the Internet, making networked connections more meaningful than ever before in our lives. Our employees' groundbreaking ideas impact everything; here that means we take creative ideas from the drawing board to dynamic solutions that have real world impact. You'll be part a team that cares about its customers, enjoys having fun, and you'll take part in changing the lives of those in our local communities. Come prepared to be encouraged and inspired.

What You'll Do

As an IoT Technical Solutions Architect (TSA) you will be the technical authority for everything IoT in Cisco and play a key role in the Cisco sales team, selling innovative end-to-end solutions to our customers. You will sell to the Industrial IoT Portfolio in Cisco's ASEAN Theatre.

Who You'll Work With

As the IoT Technical Solution Architect within Cisco's Global Specialists team, you will lead the sales motion by working collaboratively with Cisco account teams, system engineers, channel partners, and end customers to grow IoT sales revenue. You will also work with Cisco's product management, industry solutions teams and other stakeholders to drive strategy and deliver results.

Who You Are

You are a savvy technical sales engineer who loves solving problems for customers. You are a thinker, creator, leader, and a maker when it comes to technical support. You don't rest until you tackle the customer problem and the deal is won. You're Passionate about working with bleeding-edge IoT technologies and an authority in routing and switching pre-sales activities.

In addition you will:

Have a strong IoT background running large, complex, technology sales requiring C-level executive support

A passion for how technology can enable customer's business and generate new outcomes

You have carried a quota and consistently met/exceeded your forecast

You are comfortable speaking in front of large audiences which will include a mix of technologists, leaders with vision and industry professionals.

Experience in selling industrial networking, wireless, industrial security, cloud, analytics, and other IOT use cases

Experience working in an overlay sales role and thrive on customer success and business outcomes helping account teams build relations with both IT and OT

Experience selling through channel partners

You have cross industry experience having participated in digitization conversations with Line of Business - in particular in Energy (Power Utilities and Oil & Gas), Transportation, Manufacturing verticals

Experience in providing business transparency to management as well as field partners with forecasting, planning, regular business reviews

You have proven understanding of Cisco Sales Plays.

You are efficient selling remotely or in-person and traveling up to 50% of the time

Strong background and consistent track record taking care of strategic customers in ASEAN.

Desired Skills:

IoT expert who has worked for 5+ years selling IoT hardware and software platforms

Direct sales/account management experience at Cisco, or one of our partners or competitors

Strong working knowledge of the industrial networking

Proven understanding/experience selling Cisco Validated Designs

Experience working in multi-cultural environments

#LI-SW1
Skills * Experience/Exposure to in facilitating sprint planning sessions; provide sprint commitment updates to business
>* Experience in SAFe 4.0 or 4.5 is good
>* Experience/Exposure in managing Product Owners (PO) in different locations
>* Facilitate team meetings with PO to refine product backlog and prioritization
>* Facilitate daily standups with team, including stakeholders.
>* Good exposure on sizing techniques used in agile process viz. Story Points
>* Ability to protect team from external influences Read more
such as requirement spikes, discussions/meetings, work estimates etc.
>* Facilitate retrospective meetings and track actions to closure.
>* Facilitation of technical discussions with Architects to resolve technical challenges the team encounters
>* Ability to interpret burn down charts, Kanban boards to know the teams progress
>* Exposure to Agile Life Cycle Management tools (ACLM) such as Jira or Rally or Mingle
>* Ability to identify RISKS or ISSUES during the sprint ; and help team in resolution of issues which impede progress.
>* Ability to improve team maturity levels in understanding process and improving productivity in terms of velocity
>* Ability to train or educate team on agile process
Skills
Pre-requisites:

6-8 years of work experience in predominantly

Software/IT landscape operating in a complex delivery environment

Previous exposure to foreign cultures.

Experience with different business and communication styles.

Exposure to understanding of discrete industries

such as electronics, automotive, aerospace, F&B discrete, general

manufacturing

Job Description:

Feasibility studies – assessing the viability of

software solutions in the manufacturing landscape

Map customer operation related to software and

IT tools used through use of BPMN and UML

Build data architecture models detailing

interactions and interfaces Read more
to various manufacturing systems

Innovation Leadership - Develop innovative

software architecture that fulfill customer benefit expectations - improve

productivity, quality, value add within C-level strategic targets for the

future.

Build templates and information capturing tools

for the project team – in regards to information about software

Within the project team responsible for

deliverables related to software requirements from the customer engagement

Interface with partners for developing

implementation solutions and be the singular point of contact for all software

coordination

Take on the role of Project Management for

projects that are in progress for implementation

Interface and build relationship with Digital

software solutions team and provide project team with the latest developments

of software evolution in the manufacturing space

Ability to demonstrate the software models based

on customer requirements; can identify new customer benefits and develop future

software/manufacturing landscape

Technical

Capabilities:

Proficient in the MES and Automation landscape

and interface to the rest of the manufacturing enterprise

Broad exposure to Product Lifecycle Management

(PLM) software, Enterprise resource planning (ERP) and QMS (Quality Management

Systems) and WMS (Warehouse Management Systems)

BOM Management: Understanding and mapping of BOM

Management and manufacturing blueprints and linking to software tools - shop

floor level to enterprise level

Proficient in UML and BPMN mapping

Specific Expertise in Digital Manufacturing

solutions – Simulation, Planning, Process optimization will be an added bonus

Experience with cloud infrastructure and related

concepts is a plus

Expertise in Robotic and Cobot implementations

is an added bonus

Broad exposure to

programming languages: C++, C#, .Net, XML, Java,

JavaScript, Node.js

Systems: SQL, SSIS, SSRS, Azure, SOA, IaaS,

PaaS, SaaS and other related technologies

Personaility:

Startup mentality is a must as you will be

working in a lean team

Consulting attitude where customer comes first

is essential

Must be comfortable with presenting complex

topics to senior management in a structured manner

Good conversation skills are required to be able

to convey your thoughts in a clear and concise manner

Experience in working with cross functional

teams and multitasking. Ability to work within a team environment.

Organization:

Digital Industries

Company:

Siemens Pte Ltd

Experience Level:

Experienced Professional

Job Type:

Full-time
Skills Support Account Manager Premier Services

As a Support Account Manager within Global Support Services, you will have the responsibility to manage and build the support relationship with some of our key Premier Service customers. You will be responsible for delivering an unparalleled support experience leveraging VMware solutions. You will work closely with our engineering, sales, and product marketing teams to ensure that VMware is delivering overall superior service and Read more
support to our customers.

At VMware we have EPIC2 Values - Execution, Passion, Integrity, Customers and Community are what define us. Learn more about our values on our careers website: http://www.vmware.com/company/careers/life-at-vmware.html

What's in it for you?

VMware brings together a phenomenal group of people. The entire VMware team has created a unique business environment - one of energy, creativity, and collaboration. We want to hire epic people who match our culture people who will push us, amaze us and drive us forward. In return, we offer the freedom to define and own your future.

VMware Overview

VMware (NYSE: VMW), the global leader in cloud infrastructure, delivers customer-proven virtualization solutions that significantly reduce IT complexity. VMware accelerates an organizations transition to cloud computing, while preserving existing IT investments and enabling more efficient, agile service delivery without compromising control. Organizations rely on VMware, its partners and its industry-leading virtual infrastructure platform, VMware vSphere, to energize their business through IT, while saving energyfinancial, human and the Earths. With 2009 revenues of $2 billion, VMware has more than 190,000 customers and 25,000 partners worldwide. VMwares award-winning technology, market-leading position and culture of excellence provide our 8,200+ employees in 40+ locations worldwide with a platform for professional growth and the excitement of being an early-stage innovator.

GSS Overview

The VMware Global Support Services (GSS) team supports over 10,000 companies running VMware servers in over 100 different countries. GSS provides time-zone optimized coverage throughout five support centers globally. The GSS team supports the entire suite of VMware products for global customers and partners and participates in developing new products and new versions of current products. GSS team members also participate in product delivery strategy, product documentation, discussion forums with customers, and expert documents publishing. A commitment to excellence and customer advocacy pervades the GSS team, and the work environment fosters intellectual stimulation through exchanges with internal and external customers. The VMware GSS team members are the best of the best supporting mission-critical applications in a virtual infrastructure.

Responsibilities

Develop excellent working relationships with the key individuals within your customers operational team

Work closely and collaboratively with resources across the VMware organization including Account Teams, Sales and Solution Engineers

Maintain high-level technical knowledge of core VMware solutions and future product direction

Act as the single point of contact for the management of key customer and/or partner relationships and work alongside internal teams to ensure overall customer satisfaction on behalf of Global Support Services.

Facilitate the on boarding process of new accounts and manage access for users to the Premier Support contracts

Conduct regular weekly or bi-weekly operational meetings with the customer for case reviews to identify issue trends and opportunities for corrective actions.Provide recurring status reporting for: support requests, status updates, known issue reviews and upcoming projects

Proactive customer notification of training opportunities, product alerts, new KB articles and bug updates.

Setup and manage the quarterly/annual operational reviews with the customer to discuss support trends and operating efficiencies

Manage the overall customer support experience including setting and managing customer expectations, driving prioritization and advocate on behalf of the customer for issue resolution within Global Support Services

Act as a first point of escalation for your customer, and collaborate with the Regional Escalation management team, Sales, Professional Services, Product Management to assign appropriate priority in driving complex escalations

Become intimately acquainted with the customers business requirements, technical needs, systems, environment and support history. Identify solutions, have oversight and direct support requests to the proper teams and make use case information available to GSS staff when necessary to assist in problem resolution

Work with VMwares engineering team to provide formal feedback for incidents, causes and resolutions

Assist the customer with support planning, upgrade and maintenance updates by providing recommendations and input on the customers implementation plan. Alerting GSS Staff of upcoming projects or after hour activity and managing proactive support requests in relation to this

Provide early access to known issue fixes via beta program

Assist customers outside of normal business hours if required

Provide clear and constructive feedback to VMware support and program management teams based on customer experience and requirements

Coordinate onsite visits in conjunction with TAM, Account Team and GSS Management

Managing and updating the account document repository ensuring accuracy and completeness

Requirements

B.S., B.A., degree preferred or equivalent experience.

Must be agile and able to adjust quickly to many different situations and challenges.

Excellent attention to detail and strong organizational skills with an ability to manage competing client demands

Excellent communication, presentation and interpersonal skills including the ability to interact, communicate and build relationships with all levels of personnel from administrators to C-level executives.

Solid technical background in

Unified Endpoint Management

and at least 1 of the following areas: Mobility, Data center infrastructure, Operating systems, Desktop deployments, Networking, Security, System administration and technical architecture; preferably with industry certifications

VCP: VMware Certified Professional Digital Workspace One certification preferred

Must be a fast learner with the ability to explain technical concepts to a variety of audiences

Strong analytical skills regarding technical and project management issues

Strong understanding of strategic sales process

Ability to travel up to 30% (domestic & international)

Previous experience as an account manager would be an added advantage

VMware is an Equal Opportunity Employer and Prohibits Discrimination and Harassment of Any Kind:

VMware is committed to the principle of equal employment opportunity for all employees and to providing employees with a work environment free of discrimination and harassment. All employment decisions at VMware are based on business needs, job requirements and individual qualifications, without regard to race, color, religion or belief, national, social or ethnic origin, sex (including pregnancy), age, physical, mental or sensory disability, HIV Status, sexual orientation, gender identity and/or expression, marital, civil union or domestic partnership status, past or present military service, family medical history or genetic information, family or parental status, or any other status protected by the laws or regulations in the locations where we operate. VMware will not tolerate discrimination or harassment based on any of these characteristics. VMware encourages applicants of all ages. VMware will provide reasonable accommodation to employees who have protected disabilities consistent with local law.

Category :

Services and Consulting

Subcategory:

Services and Consulting

Experience:

Manager and Professional

Full Time/ Part Time:

Full Time

Work From Home:

No

Posted Date:

2020-01-31

VMware Company Overview: At VMware, we believe that software has the power to unlock new opportunities for people and our planet. We look beyond the barriers of compromise to engineer new ways to make technologies work together seamlessly. Our cloud, mobility, and security software form a flexible, consistent digital foundation for securely delivering the apps, services and experiences that are transforming business innovation around the globe. At the core of what we do are our people who deeply value execution, passion, integrity, customers, and community. Shape whats possible today at http://careers.vmware.com.

Equal Employment Opportunity Statement: VMware is an Equal Opportunity Employer and Prohibits Discrimination and Harassment of Any Kind: VMware is committed to the principle of equal employment opportunity for all employees and to providing employees with a work environment free of discrimination and harassment. All employment decisions at VMware are based on business needs, job requirements and individual qualifications, without regard to race, color, religion or belief, national, social or ethnic origin, sex (including pregnancy), age, physical, mental or sensory disability, HIV Status, sexual orientation, gender identity and/or expression, marital, civil union or domestic partnership status, past or present military service, family medical history or genetic information, family or parental status, or any other status protected by the laws or regulations in the locations where we operate. VMware will not tolerate discrimination or harassment based on any of these characteristics. VMware encourages applicants of all ages. Vmware will provide reasonable accommodation to employees who have protected disabilities consistent with local law.
Skills