Sign in or register for a JobTech account.
Jobs that require

project management

skill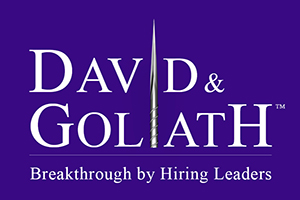 Are you exceptional in being a SA / BA with experience working in Banking?
If so, this could be the career opportunity for you !!
Systems Analyst/Business Analyst (Credit Risk) - Banking
We are looking for a dynamic and self-motivated individual who has the interest and commitment to develop a career in risk management. You will be a member of the Credit Risk Management (CRM) division in the Risk & Performance Management Department. This team is responsible for managing the credit risk of the trading counterparties and investment-related service providers. This role focuses on managing counterparty credit risk data/information needs and system requirements for CRM division
Working closely with technology team and/or external vendors to ensure that system enhancements or implementations are executed in a timely and proper manner
Proactively communicate and collaborate with other departments to analyse data/information needs and system changes required to meet business requirements
Being one of the counterparty credit risk system subject matter experts so that you can lead in system discussions and review system functional specifications provided by the technology team and/or external vendors
Undertaking user acceptance testing of enhancements / changes to the counterparty credit risk systems that facilitate limit / guidelines monitoring and reporting activities undertaken by the division
Overseeing and driving implementation and delivery of counterparty credit risk projects and initiatives
Preparing counterparty exposure reports for senior management, risk governance committees and clients
Providing administrative support in managing counterparty matters and monitoring of approved counterparties, limits and guidelines
In return for this excellent career opportunity, we ask that you have the following:
Bachelor's Degree in Computer Science or equivalent in a reputable University
Relevant working experience in the finance industry. Good knowledge of financial instruments/markets, risk monitoring processes and counterparty credit risk measurement will be favourable
Adept in dealing with multiple stakeholders (technology, operations, business units) in a fast-paced environment
Good systems experience is essential – hands on testing / systems spec review/ UAT etc.
Strong analytical and product management skills required, including a thorough understanding of how to interpret business needs and translate them into application and operational requirements
Proficient in Microsoft Office applications such as Word, Excel and Access, you should also be familiar with SQL (including writing of SQL queries) and Tableau
Effective time management and prioritisation skills, to drive project delivery on time
Disclaimer: Candidates who are shortlisted will go through generic Technical Tests and Face to Face interviews.
If this speaks to you and you are ready for a new challenge, please send your Resume in MS word format to bennie.yeo@davidgoliath.net
Even if you are not interested, you can still park your CV with us for other Banking IT positions or forward this Advertisement to your counterparts with the relevant Banking IT experiences I am looking for.
We Seek to:
Understand your personal circumstances, needs and ideals
Present your credentials to our clients only with your permission
Strategize and consult with you
Your application will be kept with the strictest of confidence.
EA License Number: 18S9167
Registration ID: R1114115
Skills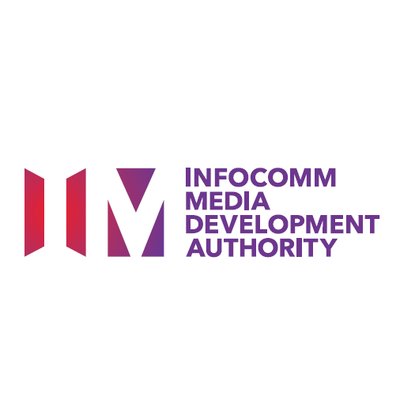 Description
The ideal candidate will have significant hands-on technical experience in Agile software engineering principles and a background in full stack software development, system architecture with APIs and microservices, containerisation and cloud-based technologies, and DevOps toolchains. Experience in managing development teams responsible for designing, developing and testing software assets in an Agile development environment is also preferred.
Responsibilities
Be a change agent in fostering a software engineering culture based on a strong foundation of software engineering principles and best practices
Drive organisation-wide practice of continuous integration and continuous delivery of high quality software assets
Create a continuous learning environment to ensure that engineers in the organisation are trained in the software engineering processes and the technology stack defined in the organisation playbook
Be part of the technical leadership team in technical visioning and technology stack selection to meet the strategic objectives of the organisation
Requirements
Bachelor's Degree in Computer Science, Electrical Engineering, Information Technology
Minimum 12 years of application development and technical project management experience, with minimum 3 years of team management experience of teams of 10 or more
Minimum 5 years of experience as a team lead in Agile software design, development, and testing processes
System architecture design experience using microservices and REST-based APIs, Java technologies, containerisation technologies such as Docker and Kubernetes, cloud-based platforms such as Pivotal Cloud Platform, and public cloud services from AWS, Azure and Google
Hands-on experience in API management platforms, API design standards, API patterns, API governance, API security standards and implementation
Working experience with project management tools such as Jira, Confluence or similar
Thorough knowledge of build and deployment toolchain such as Bamboo, Ansible, Nexus, Github, and automated code quality inspection tools such as SonarQube and Fortify
Certified Scrum Master or equivalent Agile project management experience
Broad knowledge of digital infocomm technologies, trends and methods such as data engineering, cloud-native system architectures, artificial intelligence, and Internet-of-Things
Excellent communication skills
Position will commensurate with experience.
Only short-listed candidates will be notified.
Skills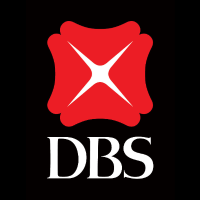 !*!Business FunctionGroup Technology and Operations (T&O) enables and empowers the bank with an efficient, nimble and resilient infrastructure through a strategic focus on productivity, quality & control, technology, people capability and innovation. In Group T&O, we manage the majority of the Bank's operational processes and inspire to delight our business partners through our multiple banking delivery channels.About the roleThe Technology & Operations (T&O) group is key to enabling Read more
the DBS vision of being the leading bank in Asia. The incumbent will be supporting the T&O New Product Approval (NPA) and Outsourcing Review across 6 Core locations (Singapore, Hong Kong, Taiwan, India, Indonesia and China) and 8 International Branches. ResponsibilitiesReporting to VP, Regional Head of CBO Analytics, Governance & People, T&O Regional CBO ManagementEngage and collaborate with Proposing Unit to define initiatives scope, identify areas/process with significant impacts to T&O, undertake risks assessment with recommendation for controls and within the agreed timelinePartner with Regional and Country T&O teams to drive risk reduction by identifying gaps/ non-standardised processes and recommending appropriate controls.Drive and engage all regional & locations T&O NPA reviewers in ensuring prompt reporting of lapses and NPA/ Outsourcing metrics for various management committees to ensure consistency & timely signoffs, as measured by turnaround time.Review impacts arising from regulatory changes and partnering Regional teams & Country teams to coordinate solutions/ roll out.Review NPA and Outsourcing policies, providing feedback & input from Group T&O perspective on policy revisionsConduct NPA and Outsourcing targeted training, including best practices sharing & lessons learnt for all T&O locationsNPA system access administration & review\: Review and approve requests for all T&O NPA system accesses and conduct the half yearly NPA system User Access ReviewUndertake ad-hoc duties and projects as requiredRequirementsDegree holder with minimum 10 years of experience in financial institution with a focus on operational risk management.Good understanding of Treasury & Markets, Institutional and Consumer Banking Products and Operations processesAble to collaborate within a team, at various levels of stakeholders from the operating level to the senior management across locationsExperienced in project planning and executionStrong time management skills, ability to multi-task and take on different types of initiatives at the same timeExcellent communication and interpersonal skillsExcellent quantitative, analytical and problem-solving skillsExcellent verbal and written communication skills with Senior ManagementStrong track record in ability to manage, influence and communicate with senior stakeholders across different functions and locationsGood experience & knowledge in Risk Management-related regulatory requirementsStrong data visualisation skills Apply NowWe offer a competitive salary and benefits package and the professional advantages of a dynamic environment that supports your development and recognises your achievements.
Skills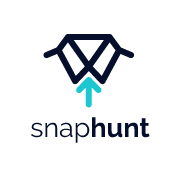 The Offer
Work alongside best in class talent and learn new technologies
Great work environment with an energetic startup team
Excellent career development opportunities

The Employer
Our client is a Fintech company and they have designed a trading platform for low-latency access to worldwide FX liquidity. Through their platform, they aim to tackle and resolve existing issues in FX trading as well as provide analytics to the user to capitalise their liquidity and Read more
trading history.
The Job
You will be responsible for :
Performing daily system health checks.
Providing 1st and 2nd level technical and functional support for client queries and issues over phone and email.
Researching problems thoroughly, testing solutions and making recommendations to clients.
Reacting to critical issues on a timely basis i.e. troubleshoot, investigate and escalate (if necessary) issues and create or apply appropriate solutions to immediate issues.
Troubleshooting problems across a wide range of technical skills including Unix, SQL, XML, FIX and Java.
Providing assistance in our product and explaining processes in accordance with internal procedures.
Providing project management for onboarding of Client setups and Bank connections.
Providing weekend support for deployment and post-checks.
Configuring demo environments for sales.
Maintaining awareness of relevant technical and product trends with self-learning and job shadowing.
Working across teams to continually provide feedback, improve product, and drive future innovation

The Profile
You have at least a Diploma in Computer Studies or related discipline.
You have at least 2 years experience in support related fields.
You have a basic knowledge of Linux environment.
You posses experience working in a Technical Support environment with excellent customer service skills.
You have a basic understanding of FX market and/or a desire to learn FX. Having knowledge in other financial asset class is helpful.
You are able to communicate effectively and professionally, both verbally and in writing with customers and colleagues at all levels of technical and non-technical skill sets.
Having knowledge on UNIX command line, SQL or Java programming is a plus.
You are able to multi-task, prioritise and deliver in a mission critical / time pressured environment.
You have a positive and helpful attitude to serve customers and assist colleagues.
You are proactive with good analytical and organisation skills.
You are a self-starter and are resilient in tough situations
You have a drive to learn and master new technologies and techniques.
You are able to work night shifts on rotational basis.

Ref :60387064
Skills • Provide technical advice and sourcing of purchase of computer hardware, software and accessories
>• Management & maintenance of IT/AVA resources & system
>• Day-to-day IT operations including backup, system security, technical troubleshooting of IT systems/resources & software
>• Responsible for IT inventory stocks, condemnation of equipment & liaising with vendors for purchase & repairs
>• Plan, evaluate & implement IT related projects (e.g. IT Enrichment Training, IT Camps, Training for CCA, Read more
AVA training for AV / IT monitors and staff.)
>• Work with HOD (ICT) on gathering the ICT needs of the school and propose solutions that meet the requirements of the school including technical specifications and market pricing of these solutions
>• To conduct ICT training during and outside curriculum time for both teachers and pupils
>• Oversee and assign work to the school Technology Assistant (TA), as well as work with other 3rd party / in-house ICT Trainer and any other ICT support staff in the school.
>• Data management - responsible for creating and maintaining a system for archiving school digital information
>• Other tasks include proactively scanning the market for technology trends and new technology tools that support Teaching and Learning and, educate and update school staff. A point of contact with MOE HQ for dissemination and coordination of ICT project related matters for schools. Raise any issues, concerns and feedback that they receive from schools on ITB initiated projects so that prompt and effective actions could be taken by ITB to address these concerns and problems early
>• Any other duties as assigned.

Requirement:
>

Minimum Diploma in ICT with minimum 3 years of relevant ICT experience
Good ICT technical knowledge
Possess ICT contract, vendor and project management skills
Good knowledge of networking system including wireless network is essential
Good interpersonal, communication, planning and analytical skills
Ability to plan independently, multi-task, work both independently and as a team
Candidate shall be registered with MOE and remain successfully registered throughout the contract period
Fluent in written and spoken English
Singaporean only


Interested applicants please visit our website at www.seacaremanpower.com
Lic 95C4455

We regret to inform only shortlisted candidates will be notified
Skills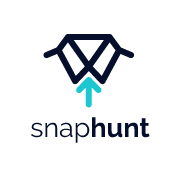 The Offer
Regional role with an opportunity to make a positive impact
Work alongside a highly experienced team and learn exponentially
Fantastic work culture & growth opportunities!

The Employer
Our client is a venture capital firm that invests in startups with significant impact on society. They are committed to helping them reach the next level with highly unique perspective from investing in startups across 9 countries. With a wide range of startups, they Read more
are seeking for talented individuals for roles in their portfolio companies.
The Job
You will be responsible for :
Helping the Company meet its objectives by developing & implementing high impact learning & development programs in line with business needs and priorities.
Collating feedback of completed training to evaluate and measure results and making improvements where required.
Conducting train the trainer workshops to ensure training scalability and effectiveness.
Sourcing and recommending vendors and other external partners to design, develop, and / or deliver learning solutions where applicable.
Driving ongoing skills growth of employees by delivering engaging and quality trainings.
Participating in and/or leading projects focused on continuous improvement.

The Profile
You have a BA/BS or equivalent Degree and experience working in a similar role within Learning and Development, Event Management, or Project Management.
Preferred experience in a regional role ideally covering Southeast Asia and Japan.
Excellent communication and interpersonal skills, with the ability to interact and build credibility across all levels of the organisation.
You are a strong networker & relationship builder
You are a strong team player who can manage multiple stakeholders

Ref :69540075
Skills 5 Days Work Week
>Monday to Friday : 8.30 am to 6pm
>Salary range : S$5,000 to S$7,000 per month + VB

Job Responsibilities:

Reporting to Country Head of HR to manage full HR function of 2 companies. Scope includes : recruitment and selection, manpower budgeting, compensation and benefits, performance
Management, employee relations management, career development, succession planning, learning & development, HR administration, HR projects.
Business partnering with senior management and line managers on HR Read more
operational and employee relations matters.
Assists with the continuous review of process improvements.
Collaborates with HR colleagues to ensure smooth HR service delivery.

Key Requirements & Behaviors:

Bachelor degree with at least 5 years of HR generalist experience and a minimum of 1 year specializing in Compensation and Benefits. Candidates with finance/specialist compensation & benefits design/management background would be advantageous
Good knowledge of the local legal employment regulations and conditions.
Good experience in data analysis to help/support decision-making and recommendations.
Possesses good project management skills.
Possesses general business acumen.
IT-savvy – possesses excellent knowledge in MS Excel, preferably at advance level; familiar with various HR information systems and technology.
High level of integrity, accountability, discretion and tenacity.
Strong team player; good communication/ influencing and interpersonal skills with ability to build
long-term partnership with internal and external stakeholders.
Solid stakeholder management skills.
Proactive, takes initiative and ownership to deliver excellent results both independently and in collaboration with others. Will roll up sleeves to get things done.
Fast and accurate with high quality output. A smart and hard worker with a track record of consistent and solid achievements.
Highly driven, inquisitive in learning, enjoys challenges, continually pushes for innovation and strives relentlessly for improvements.
Skills Our Company

Adobe is changing the world through digital experiences. Our digital media and digital marketing solutions empower businesses to make, manage, measure, and monetize content. We are passionately innovating to enrich content creation and to reinvent how companies engage their customers across every digital channel. Just look around you, our impact can be seen on virtually every screen, from TV and movies to digital magazines, to websites and Read more
mobile devices.

There's never been a better time to join Adobe. We are looking for outstanding talent who are ready to make an impact.

The role

The Senior Technical Account Manager (TAM) provides dedicated services designed to improve customer IT operational health in assigned accounts under our the Premier Support program.

Responsible for evangelizing Adobe Solutions with enterprise and corporate customers by engaging as the point of contract for all technical support, as well as delivery of dedicated services, standard methodology advice and guidance, and being the customer's technical advocate within Adobe. Key elements of the role include preparing a Service Delivery Plan with customers to handle the delivery activities needed to support customers early in their implementation cycle, handle risk and maximise value in Adobe technology adoption.

In addition, partner with Customer Care Support leads, you will field questions, log and work high priority issues, and handle critical issues while working with the extended Adobe Support team (Customer Care, Consulting and Engineering).

The over-arching goal is to ensure that you understand your customer's specific technical requirements and are able to anticipate and avoid issues, identify and mitigate against risk and contribute to a successful implementation and partnership with Adobe.

Providing your customers with proactive information relating to products or technologies within your area of responsibility as well as regular status reporting of the service delivery plan are a part of this valuable service. When necessary, you may go onsite to expedite the resolution of a technical issue, or as part of an overall Customer experience improvement exercise. Team members will be required to fully detail all customer cases, customer problem interactions, and customer environment details to ensure complete regular Customer Account reviews. The objective of this group is to create exceptional Customer Experiences for Premier customer resulting in customers being very successful using Adobe products.

Tasks and Responsibilities:

Delivery of dedicated services and deliverables from a mutually agreed Service Delivery Plan.

First point of escalation for customer concerns relating to technical issues

Customer advocate representing customer needs with internal product teams

Coordinating/driving customer technical issues with customer care/engineering/consulting

Avoid serious critical issues, by providing timely resolution to technical and product inquires

Drive Customer Experience improvements through regular services review

Record and document all issues related to customers within established process guidelines

Partner with Customer Care leaders to trouble-shoot/qualify cases before raising to Engineering

Provide on-site assistance as needed to resolve product issues (minimal)

Co-ordinate & execute regular knowledge transfer sessions

Ensure customers acknowledge value, resulting in successful ongoing annual renewal

Requirements

Multi-year experience working in complex enterprise technology environments in consulting/support/accountmanagement/development roles

Solid presentation skills, and experience organising and balancing high-profile customer calls and meetings

Ability to work collaboratively with local Adobe Customer Solutions and Sales teams to help position Outstanding support offerings

Drive and own customer critical issues

ITIL knowledge and Certification preferred

Experience with Adobe Experience Cloud solutions desired

Experience in a wide-range of computer operating systems and software with emphasis on installation, troubleshooting, upgrading, integration, client/server operations and cloud computing or SaaS is desired.

Advanced written and verbal communication skills

Strong personal organization skills

Ability to multi-task and prioritize job requirements

Bachelor's Degree or equivalent experience.

At least five years of full-time experience in enterprise customer support environments or related field

Periodic travel a requirement (approx. 20-25%)

Competencies

Analytical Problem Solving,

Building Customer/Partner Relationships

Confidence

Cross-Boundary Collaboration

Impact and Influence

Interpersonal Awareness

Project Management

Strategic Insight

Product & Technology Expertise

Value Selling

At Adobe, you will be immersed in an exceptional work environment that is recognized throughout the world on

Best Companies lists

. You will also be surrounded by colleagues who are committed to helping each other grow through our unique

Check-In

approach where ongoing feedback flows freely.

If you're looking to make an impact, Adobe's the place for you. Discover what our employees are saying about their career experiences on the Adobe Life blog and explore the meaningful benefits we offer.

Adobe is an equal opportunity employer. We welcome and encourage diversity in the workplace regardless of race, gender, religion, age, sexual orientation, gender identity, disability or veteran status.
Skills Position Title

HR BUSINESS PARTNER - AP

09-Mar-2020

Business Group

Headquarters

No. of Positions

1

Requisition Number

91312BR

Job Category

Corporate

Position Type

Full Time

Relocation Eligible

Not Applicable

Position Summary

DESCRIPTION

The HRBP provides strategy to align business goals with Rockwell Automation polices, process and programs by driving organizational effectiveness, leading change management, organization development, and delivering talent effectiveness programs. Demonstrates functional expertise and is seen as coach and trusted advisor to leaders, while supporting the leaders to create and maintain a positive work Read more
environment.

Organizational Effectiveness and Workforce Planning

• Partners with the leaders and their direct reports to define short-term and long-term organization development requirements (workforce planning, development, culture, etc.).

• Drives successful execution of new initiatives, including the rollout of business initiatives and programs focused on organizational and cultural change.

• Partners with global/regional HR colleagues, COEs, HR Services, and business leaders to create focus on business goals, including: delivery of organizational effectiveness, workforce planning.

• Leverages business acumen to partner with business leaders effectively.

• Provide effective project management within organizational effectiveness and workforce planning.

Leading Change

• Partners with leaders through leading change initiatives to help set clear expectations, provide knowledge, resources, evaluation measures, and developing strength in leadership team to lead change.

Manage Talent

• Ensures strong leadership capability for the business and the development of leadership competency within the business. Facilitates the semi-annual human resource Leadership Review, including succession planning and identification of high potential employees. Leverages insights from discussions with leaders to address leadership gaps and opportunities ensuring the creation of development plans to bridge the gaps.

• Identifies the technical, professional and management training needs of the employees within the business. Ensure the necessary programs are available locally.

Demonstrate Functional Expertise

• This position is responsible for ensuring alignment between business requirements of the business functions they lead and Rockwell Automation's HR policies, processes, and programs. In addition, has responsibility for identifying, leading and supporting HR strategies and initiatives within these business/functions.

• Partners with leaders to proactively assess, develop and retain talent.

• Advises and assists Directors, and other appropriate business leaders regarding employee performance issues and actions required for improvement.

• Understands the business environment and plans (competitive climate, growth, new products, technologies, etc…) and the impact on immediate and longer term talent needs.

Coach and Trusted Advisor

• Brings knowledge of the business strategy and provides reliable guidance to business.

• Provides counsel to business leaders to encourage trust building, information sharing, effective communication, respect, and inclusion resulting in greater personal and organizational effectiveness.

• Coach leaders to build organizational capabilities, reduces complexity and partners with business leaders to maximize individual leadership skills and team performance.

Work Environment

• Partners with leaders to create and maintain a culture of inclusion where all employees feel valued and see Rockwell Automation as a place where they can do their best work.

• Help to promote a positive and engaging work environment by creating or maintaining open communications and engage with Culture of Inclusion on Diversity and Inclusion priorities.

Qualifications

• Minimum of 5 years human resources experience, including experience gained in a global engineering and manufacturing environment.

• Experience at a software company is strongly preferred.

• Strategic mindset, strong business acumen, executive presence, strong communications skills, and influencing capabilities.

• In depth knowledge of HR functional programs including Talent Development, Compensation and Benefits, Succession Planning, Leadership Review, Organizational Development, Diversity and Inclusion, Change Management as well as Workforce Planning to people plans specific to business needs.

• Ability to work effectively across functional lines in a global, matrixed environment.

• Degree holder in Business, HR Management, or equivalent degree. MBA preferred.

• Demonstrate genuine interest in colleagues, the company and industry.

• Ability to retain and convey a positive attitude in challenging circumstances.

• Strong team orientation and ability to collaborate with other HR members.

• Develop others, empower and lead people.

• High sense of urgency.

• Ability to support and challenge business leaders. Acts as a coach, thought leader and sounding board for leadership.

• Act courageously by sharing viewpoints openly and directly with others, providing relevant and timely information and feedback, as required.

• Remain open to ideas; integrates multiple perspectives in decision-making.

• Maintain a positive demeanor during periods of uncertainty, conflict, and stress.

• Balance conceptual and tactical requirements of the role.

• Strong strategic thinking capability with the ability to develop a 2 - 4 year strategic plan for long term growth with your business or function.

• Applies long term thinking to business issues and opportunities that have impacts over the short and longer term time frames, including employee engagement, leadership and management development, culture and inclusion, workforce planning.

• Manages diverse, complex issues on a daily basis; understand the intersections and relevancy between issues to ensure actions are effective.

• Determines methods and procedures on new assignments and may coordinate activates of other employees.

• Asses and evaluate trade-offs, as required, of resource levels, budget allocations and prioritization of initiatives to achieve operational goals.

• Applies process improvements to facilitate improved outcomes, reduced cost.

• Develops and implements processes across teams to achieve assigned goals.

• Partners with business leaders across the business and geographic boundaries to support and manage change, while balancing local and global perspectives in reaching decisions.

• Seeks out and embraces relevant perspectives when assessing a situation or making a decision; demonstrates clear understanding of multiple viewpoints.

• Leverages business insights in proposing solutions and facilitating change.

• Leads and develops teams, locally and remote, across multiple time zones.

• Collaborates and partners with extended HR teams who have either a dotted line reporting relationship or none formally.

• Contributes to the broader HR organization via participation in programs and initiatives outside of direct team members

• Enthusiasm for relationship building and partnership across the organization at all levels.

• Values working in a team-oriented culture and building consensus with stakeholders before making key decisions.

• Actively pursues personal continuous learning, develops skills and knowledge in job-related technical and professional areas. Actively participates in the development of team members.

• Ability to influence and obtain results through others

Country(s)

Singapore

Company Overview

Rockwell Automation, Inc. (NYSE: ROK), is a global leader in industrial automation and digital transformation. We connect the imaginations of people with the potential of technology to expand what is humanly possible, making the world more productive and more sustainable. Headquartered in Milwaukee, Wisconsin, Rockwell Automation employs approximately 23,000 problem solvers dedicated to our customers in more than 100 countries. To learn more about how we are bringing The Connected Enterprise to life across industrial enterprises, visit www.rockwellautomation.com.

Work State/City

Singapore
Skills √ Industry: Construction & Engineering MNC
√ Location: West
√ Working Hours: 5.5 days for site; 5 days for office
√ Good Remuneration Package
Job Descriptions:

Assist to handle wide range of commercial/ corporate work including drafting, reviewing and advising on commercial contracts, in particular construction related agreements and other legal documents
Able to assist with analysis of contracts terms, pricing and payment schedule, ensuring that the agreements are advantageous
Provide legal advice on matters Read more
arising
Liaise with lawyer on specific issue of potential legal case
Perform commercial and contract risk assessment
Coordinate with procurement staff to review schedule
Provide contractual advice and defend against sub-contractor's claims
Claims management and assist in dispute resolution
Perform contracts administration work and contract project cost within budget
Liaison and negotiation with main contractors, subcontractors and suppliers
Post awards contract management and contracts close-out
Generate status reports for Management's review
Oversee all contract documents register, depository and archive
Review and analyses contracts to detect ambiguities, inaccurate statements, omissions of essential terms, and conflicts with possible legal prohibitions, recommending qualifications to ensure compliance with Contract Principles and Procedures at all times
Assist the Project Management Team with accurate summaries of, and assistance with, contractual matters including the preparation and negotiation of variations and claims and advice on contractual and commercial matters
Review budget and budget drawn down for new and ongoing projects

Requirements:

Bachelor Degree in Law or Diploma in Construction Management/ Quantity Surveying or equivalent
At least 10 years of working experience and 7 years of relevant working experience in the related field is required for this position
Relevant previous experience in a commercial or contracting environment, preferably in the MEP business/ industry
Good knowledge in Contract Law, Construction Law, Business and Commercial Law
Able to lead a team to fulfill project requirement
Experience in dealing with broad range of contractual issues within and across various business units and subsidiaries
Proven professional experience with preparation and negotiation of contract terms and conditions as well as contract risk management

JOBID: RY8X5X
All Successful candidates can expect a very competitive remuneration package and a comprehensive range of benefits.
Kindly email your resume in a detailed Word format to [Click Here to Email Your Resume]
>
We regret that only shortlisted candidates will be notified

People Profilers Pte Ltd
EA Licence Number: 02C4944
Tel: 6950 9755
EA Registration Number: R1872533
EA Personnel: Lim Jing Yee
Skills