Sign in or register for a JobTech account.
Jobs that require

quality audit/management

skill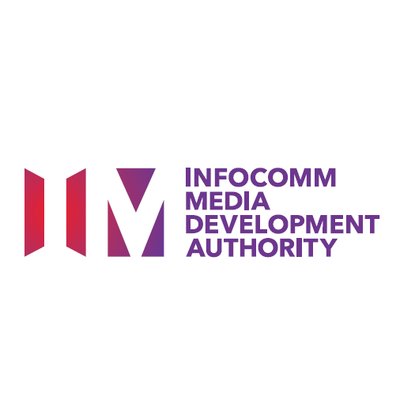 Description
The ideal candidate will have significant hands-on technical experience in Agile software engineering principles and a background in full stack software development, system architecture with APIs and microservices, containerisation and cloud-based technologies, and DevOps toolchains. Experience in managing development teams responsible for designing, developing and testing software assets in an Agile development environment is also preferred.
Responsibilities
Be a change agent in fostering a software engineering culture based on a strong foundation of software engineering principles and best practices
Drive organisation-wide practice of continuous integration and continuous delivery of high quality software assets
Create a continuous learning environment to ensure that engineers in the organisation are trained in the software engineering processes and the technology stack defined in the organisation playbook
Be part of the technical leadership team in technical visioning and technology stack selection to meet the strategic objectives of the organisation
Requirements
Bachelor's Degree in Computer Science, Electrical Engineering, Information Technology
Minimum 12 years of application development and technical project management experience, with minimum 3 years of team management experience of teams of 10 or more
Minimum 5 years of experience as a team lead in Agile software design, development, and testing processes
System architecture design experience using microservices and REST-based APIs, Java technologies, containerisation technologies such as Docker and Kubernetes, cloud-based platforms such as Pivotal Cloud Platform, and public cloud services from AWS, Azure and Google
Hands-on experience in API management platforms, API design standards, API patterns, API governance, API security standards and implementation
Working experience with project management tools such as Jira, Confluence or similar
Thorough knowledge of build and deployment toolchain such as Bamboo, Ansible, Nexus, Github, and automated code quality inspection tools such as SonarQube and Fortify
Certified Scrum Master or equivalent Agile project management experience
Broad knowledge of digital infocomm technologies, trends and methods such as data engineering, cloud-native system architectures, artificial intelligence, and Internet-of-Things
Excellent communication skills
Position will commensurate with experience.
Only short-listed candidates will be notified.
Skills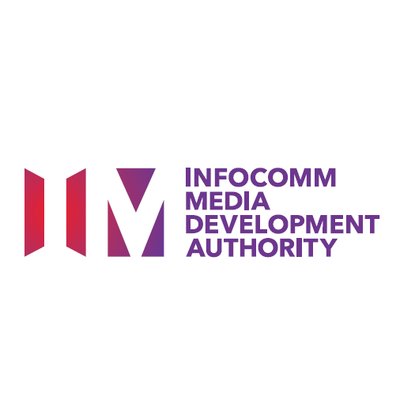 Manager - Application Engineer
Responsibilities
You will be part of IMDA's cybersecurity arm that executes ICT initiatives to uplift the cybersecurity posture of the Infocomm and Media (ICM) sectors. You will work closely with the team and be responsible to plan, design, procure, configure and deploy ICT systems for various telecommunications-related cybersecurity projects.
The successful candidate shall be responsible, among others, to:
Work with the servers, network infrastructure and user/operations teams to conceptualise, define requirements, procure, manage and deploy the required business application(s).
Ensure that business application(s) are compliant with government security policies and guidelines, fulfil all business requirements and are adequately tested, patched, and securely configured before commissioning.
Support the conduct of pre-commissioning application/system tests, such as user acceptance testing, performance testing, operations readiness testing, system security acceptance testing, security reviews and/or security audits.
Code and configure prototypes for business applications for proof of concepts, where necessary.
Develop documentations required for hand-over of the business application(s) to the IMDA user or operations team.
Support the operationalisation of the business application(s).
Provide consultancy advice and guidance to IMDA teams on related technical areas.
Perform other related duties as assigned.
Requirements
Background in Computer Science / Computing / Information Technology or equivalent
Certification in DevSecOps Engineering is preferred.
At least 5 years of relevant working experience in developing, deploying and managing ICT applications and systems on various operating platforms (e.g. Windows, Linux), and virtualization platforms (e.g. HyperV, VMware).
Proficient with coding and DBMS languages such as C, C++, Java, Python, Go, SQL, etc, and Linux CLI.
Understand the threat models and security risks for application systems, and be able to apply DevSecOps in the SDLC of applications developed for various platforms, such as web application, embedded application, mobile application, websites.
Familiar with cloud deployment models and application security in cloud environment.
Familiar with security best practices such as OWASP Top 10, and security principles for secure application development such as input validation check, data sanitisation, secure session management, AAA, cryptography, etc. Candidates with past trainings in these areas is preferred.
Able to write and review codes for security testing.
Knowledgeable with computer networking (e.g. TCP/IP, UDP, OSI model, etc).
Able to show motivation and initiative, problem-solve, be flexible, and handle multiple projects.
Able to work both independently or with multiple teams.
Possess strong analytical and organizational skills.
Possess good written, communication and presentation skills.
Familiarity with government security requirements and/or processes (e.g. procurement) will have an added advantage.
Position will commensurate with experience.
Only short-listed candidates will be notified.
Skills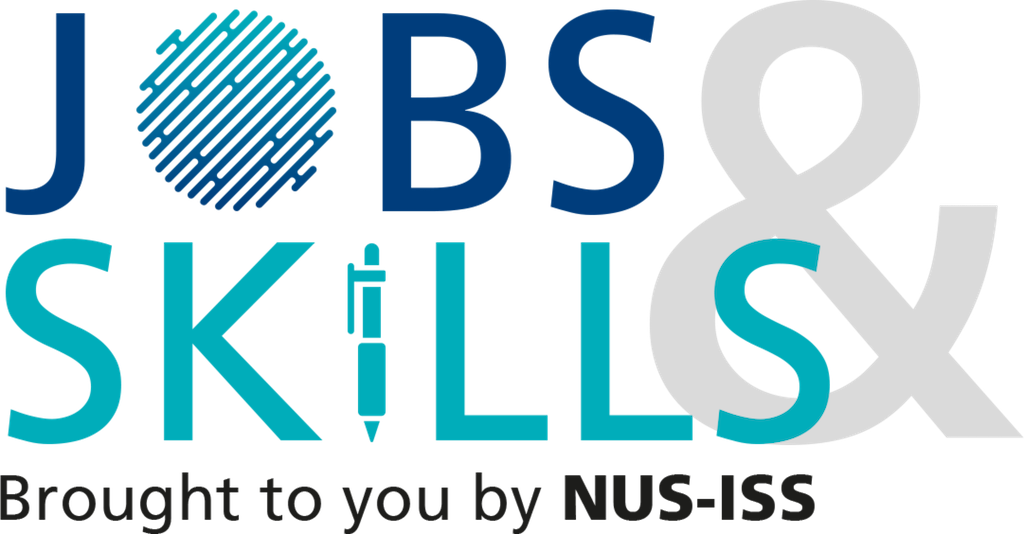 We have a great opportunity for a talented and self-motivated Senior Developer to join our Project Management team at NCS. At NCS, we seek to nurture talents in creating and developing innovative solutions. If you are passionate about new technologies and new ideas, NCS could be a place for you!
As our Senior Java Developer, you will work both on product features as well as on building our team and capabilities. You will be the responsible for features development and launch, be the technical leader in the organisation and providing mentorship to the Engineering team. By joining our team, you will have the opportunity to be part of innovative technology products that have a real business or social impact.
Our ideal candidate is the one with the strong passion to build complete and robust product and drive it to its maximum potential with continuous feature building and updates.

Roles & Responsibilities
• Write elegant, semantic and easily maintainable code.
• Complete the product development and quality assurance efforts.
• Participate and lead, when needed, the requirement gathering meetings with major clients.
• Make changes to configurable items, which include hardware, software, documentation, etc. It covers configuration management planning, configuration identification, configuration controls & audits
• Develop unit test package, execute tests & document test results to ensure the quality of the program
• Assist in the integration testing, system testing, User Acceptance Test ( UAT) & implementation activities to fix the reported problems/bugs of the system to ensure the smooth execution of programs in the production environment
• Investigate all reported problems/errors & initiate amendments & testing so that the system can operate correctly & efficiently
• Prepare & maintain up-to-date system documentation.
• Analyse functional requirements to translate into application design using established design methodologies and guidelines
• Ensure codes comply with security guidelines
• Work with team lead to ensure design and programme codes conform to architecture and design standards, and that design satisfies functional and system requirements
• Participate in requirements gathering; work with Business Analysts in reviewing and refining functional specifications
• Participate in peer reviews to improve project quality

The ideal profile should have / be
• Degree in Computer Science, Software Engineering or equivalent preferred
• Strong programming skills – at least 3 years development experience
• Ability to pay excessive attention to application quality and ease of use
• Passion for intuitive user interfaces
• Strong Java / J2EE abilities
• Good understanding of AngularJS, Spring, SQL, Hibernate and ORMs
• Good understanding of RESTful services
• Reasonable HTML, CSS, JavaScript abilities
• Bonus for knowledge of iOS and Android development
• Bonus for knowledge of SAML 2.0, OAuth 2.0, JWT protocal.
• Ability to work under pressure and meet deadlines
• Strong problem solving skills and ability to think out of the box
• Team player with strong communication and interpersonal skills
• Self-motivator with a positive attitude and with high energy
• Customer focused
• Proficient in written and spoken English
Skills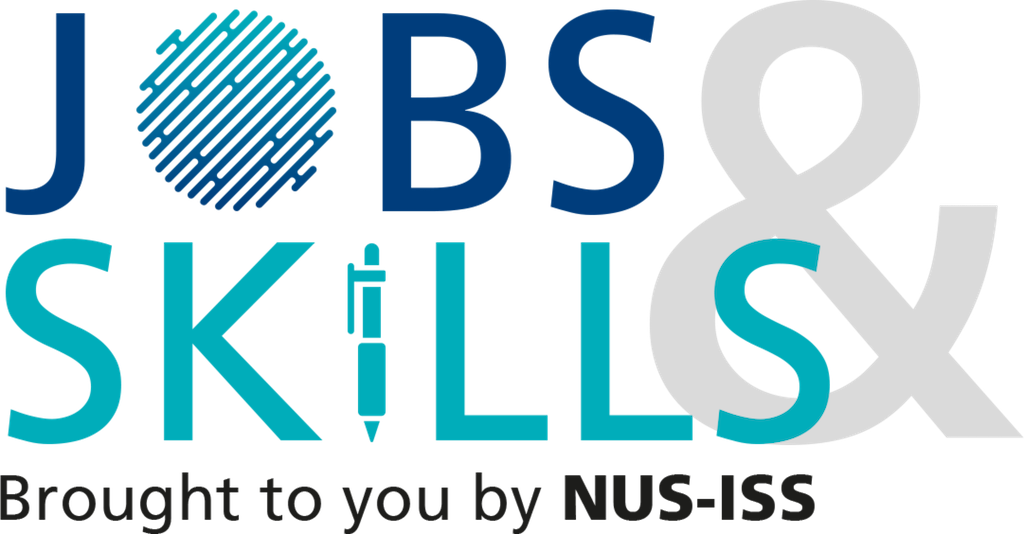 We have a great opportunity for a talented and self-motivated Assistant/Project to join our Financial Services Industy at NCS. At NCS, we seek to nurture talents in creating and developing innovative solutions. If you are passionate about new technologies and new ideas, NCS could be a place for you!
Assistant/Project Manager is responsible for the managing and implementing of medium scale IT projects with quality, within scope and to ensure deliverables are on time and conform to processes and standards meeting customer's requirements
Roles & Responsibilities
Project Delivery
• Analyse and document requirements by liaising with a range of people including users and managers, drawing together information needs across a distributed organisation
• Establish and prepare project plans, risk management plans, project milestones and deliverables in consultation with business users and architect/designer
• Manage the implementation of the project on a daily basis with regard to schedules, budget, manpower and quality
• Manage the scope definition and change control mechanism
• Escalate and discuss project overrun issues, scope creep, integration issues, resource requirements with Project Director (PD)/Service Delivery Director (SDD)
• Manage integration of various components of the project including hardware, software installation, testing, business process review, redesign, application development, migration and data conversion etc.
• Manage project activities to ensure timely delivery, including identification of critical path, monitoring and driving completion of interdependent activities and adjustment to project schedules to achieve overall completion deadline
• Manage resources including hardware, software, human resource facilities and logistics required for project so as to ensure completion within budget.
• Review project documentation to ensure that it meets customers requirement and conforms to quality management process, standards and procedures to minimise rework and system failures
• Define project resources, performance reviews and post implementation evaluations
Customer/ Vendor Management
• Negotiate with vendors and across teams to ensure adequate resources are available during various phases of the project
• Build relationships with users, technical staff and management to determine and resolve issues associated with systems implementation
• Manage contracts and subcontractors
• Negotiate with customers on change request effort, schedules and prioritize changes based on business needs
• Clear and open communication with customers on project issues or clarifications
Business Development
• Proactively identify opportunities for further expansion or improvement of services delivered to the customer and liaise with the Account Manager(s) for development of that opportunity
• Be involved in pre-sale activities
Team Management
• Liaise with team members to ensure that all tasks and deliverables are proceeding according to schedule
• Plan, track and monitor the tasks assigned to the team leader/ members
• Delegate tasks effectively by providing clear and specific instructions and goals
• Provide leadership to the project team to ensure that proposals/enhancements are fully analysed and evaluated for their benefits and costs
• Provide the project team with accurate information about business needs and priorities as well as details about existing business systems
• Participate in leadership activities and providing performance feedback and developmental coaching
• Monitor and improve team performance, providing leadership, coaching, and performance management

The ideal profile should have / be
• Typically 8 years IT project management experience
• Experience in the development, implementation and support of information technology projects in a range of organizations
• Degree in Information Systems or equivalent
• Self-motivated with a positive "can-do" attitude, creative with excellent presentation, communication, negotiation and interpersonal skills including strong persuasive techniques.
• Able to lead, develop and maintain respectful and trusting relationship
• Proficient in written and spoken English
• Able to travel as required

Skills Our Client, a Japanese logistics company is currently seeking for a Warehouse Supervisor.
>
Basic salary up to $2500 + AWS + VB + OT + allowances
>5 days work week + Alternate Saturdays(half day)
Location: Jurong Island
Transport is provided at designated locations

Role & Responsibilities:

To assist Manager in meeting all aspects of operational requirements with the available operational resources
Follow and adhere to instruction from the management team
To assist Manager in maintaining all Read more
aspects of personnel and operational discipline, housekeeping and HSEQ requirements
To assist in the recruitment and interview process of new applicants/employees
To conduct Risk Assessment, Safety Induction, OJT appraisal and other requirements as required from time to time
To ensure safety requirements are met and practiced while on the job.
Raise any safety and quality non-conformance to the management
Review and primary approval for leave applications
Review all aspects of operational resources in meeting on time delivery and quality assurance
Review and proposed HSEQ matters that requires improvement
Review and assessed SWP and Risk Assessment
Conduct yearly performance appraisal for personnel under his/her charge

Requirements:

At least a diploma in warehousing or production preferably or relevant qualification in warehousing or production related discipline
At least 3 years of experience in warehousing or production
Experienced in planning and scheduling manpower resources
Basic knowledge of shipping terms and practices will be an added advantage
Knowledge of ISO requirements preferred


Kindly send in your updated CV (please include your current salary package with full breakdown and expected salary) to [Click Here to Email Your Resume]. Your interest will be treated in strict confidence.

People Profilers Pte Ltd
>No. 1 Finlayson Green #18-01 Singapore 049246
>DID: 6589 5825
>http://www.peopleprofilers.com

Soo Joe Yee, Joey
>EA License No. 02C4944
Registration No. R1767474
Job ID: 45584
Skills Our client is a well known Service Provider for the Upstream Oil and Gas Industry. They have an immediate requirement for a Network Engineer.
Job Scope:

To provide technical support and troubleshooting servers and network technical faults.
To apply patches and perform Operation Systems upgrade as required
To perform periodical preventive and corrective maintenance to systems
Network Configuration, setup, troubleshooting
To prepare, update project and ISO audit documents
Schedule and Monitor data back up and give Read more
technical assistance for email and network issues
Maintain Server (File server & ERP Server) and other network devices.
Administrate security device, printer, Tally and Navision
Coordinate with Domain email and website Host providers.
Knowledge in NAT set up and other network console setup

Requirements:

Min. Diploma in any IT related field
Min. 2-3 years of networking experiences

Interested candidates please email your resume in MSWord format to [Click Here to Email Your Resume]. Please include your work experience, salary drawn & expected, availability, etc. Salary commensurates with qualification & experience.
Work location : Near Tai Seng MRT Work week: 5.5 days
Job posted by
Bhanu Rajan Saitech Intl (MoM Lic 06C4808) RA regn : RA1106079
Skills Basic salary up to $4500
>5 days work week (8.30am-530pm)
Location: West (Transport provided at designated pickup point)

Role & Responsibilities:

Actively participates in the site's safety and quality management programs.
Ensure all manufacturing processes are adhering to all Regulatory and Statutory Requirement.
Work with HR Department and assure that employee grievances are addressed in a timely fashion.
Participates and practices Lean Manufacturing practices to include Six Sigma, FMEA, 8D Problem Analysis.
Prepares and reviews any Read more
and all production, safety and quality reports. Develops action plans with team members as needed for problem resolution.
Establishes and implements improvements for cost reduction, quality assurance and production.
Directs and assists with developmental or experimental activities.
Works with employees to get their input for problem resolution to production issues/efficiencies utilizing problem-solving tools and skills as needed.
Reviewing Key Performance Indicators (Daily, Weekly and Monthly) to ensure facility is on track to meet overall departmental objectives.
Meets with Planning team members to discuss production schedules and changes in the schedule that are needed. Works with supervision to ensure vacancies are covered for vacations or any absences related to fulfilling production schedule requirements.
Interfaces with customers and suppliers, Visits both as necessary.
Plan, arrange, supervise and monitoring of adequate manpower & resources for daily production through proper allocation of qualified manpower & appropriate resources at every work station.
Implements proactive and corrective maintenance practices relating all production equipment. This includes scheduling any production line maintenance (major or minor) as needed for location.
Develops and ensures sites have an effective preventative maintenance program and they are adhering to it.
Ensures lines are meeting the cycle time requirements to meet throughput objectives.
Ensures employees are properly trained in all aspects of their jobs to include safety, quality and production.
Makes decisions regarding work processes or operational plans and schedules in order to attain operational objectives.
Keep abreast with the local safety regulations and requirements.
Participate and involve in the safety committee.
Performs other duties as assigned.

Requirements:

Diploma, Advanced/Higher/Graduate Diploma, Bachelor's Degree, Post Graduate Diploma, Professional Degree
Minimum 10 years working experience in manufacturing environment.
Knowledge in management and control of workforce.
Knowledge in ISO and report writing.


Kindly send in your updated CV (please include your current salary package with full breakdown and expected salary) to [Click Here to Email Your Resume]. Your interest will be treated in strict confidence.

People Profilers Pte Ltd
>No. 1 Finlayson Green #18-01 Singapore 049246
>DID: 6589 5825
>http://www.peopleprofilers.com

Soo Joe Yee, Joey
>EA License No. 02C4944
Registration No. R1767474
Skills Jobscope:

Perform biochemistry, analytical and raw material of in-process and marketed products for lot release in accordance with quality standards and procedures.
Responsible for housekeeping duties in the lab. Perform Quality Tag Out for laboratory equipments such as freezer, water bath and etc.
Support laboratory operations including but not limited to method transfer, equipment qualification, calibration, cleaning and maintenance, purchase and receipt of reagents and consumables, waste management, reagent and media Read more
preparation, critical reagent management and document management.
Review lot release data, identify testing discrepancies and participate in laboratory investigations.
Participate in inspection and ensure that the laboratory and documents are in a constant state of
regulatory compliance and inspection readiness.
To assist in writing SOP documents, Change plan or change records (document revisions) supporting
continuous improvement of test procedures and assay sheet design.
To carry out completion and review of GMP Documentation of data sheets or LIMS software.
To carry out QC sample receipt, assay and release procedures.
Support Audit preparation and any audit related activity
Reading and understanding the test procedure and the requirements per USP, JP and EP.
Any other general administrative duties/ad-hoc projects as assigned by immediate supervisor.

Requirements:

Min Diploma/Degree in Biotechnology or other related field
Min 2 years of QC Lab Analyst experience
Able to start work immediately

Interested Candidates please send your resume to [Click Here to Email Your Resume]
Recruitment Consultant: Huang Jingsheng Kevyn (R1333338)
>RECRUIT EXPRESS PE LTD (99C4599)
Skills Role & Responsibilities:Perform systems analysis, systems design, systems development and systems quality assurance.Gather requirements from users, designing,implementing and maintaining application systems according to the project needs and goalsProvide continuously support for the Statistical Systems and Data WarehouseJob requirements:At least 6 years of working experience in systems analysis, systems design, systems development and systems quality assurance.Able to work independently in gathering requirements from users, designing, implementing and maintaining application systems.Experience in Read more
the following platforms and programming languages:i) IBM Mainframe MVS/ESAii) Easytrieve Plusiii) SASiv) Teradatav) Microsoft SQL Servervi) Microsoft SQL DTS/SSIS
Skills We are hiring under Recruit Express headcount 1 YEAR LOGISITICS OFFICER.

Salary: $1800 - 2300
Location: Ubi / Macpherson
Working Hours: Mon - Fri 9am - 6pm

Requirements:
- Experience in PO DO or purchasing

Job Description
- Responsible to support day to day operations by performing monitor and coordinate deliveries
- Issue/ receive items from/to stores
- Conduct performance QC check
- Other adhoc duties as assigned

Suitable candidates please email your resume in MS word format, Attention Kelicia
Kelicia Read more
Tang Jia Min
>Outsourcing Team
>Recruit Express Pte Ltd | EA No. 99C4599
Skills