Sign in or register for a JobTech account.
Jobs that require

quality audit/management

skill

Our client is a leading German MNC with more than 400+ employees worldwide in different business sectors like industrial, automation, automotive and hand-held measurement equipment. Singapore, being the R&D centre for this division is currently hiring for a creative Embedded Software Engineer familiar with User Experience and User Interface for the team.
Senior Embedded Software Engineer (UX / UI)
Responsibilities
To specify, design and verify software running in an embedded test and measurement environment. The products operate in the field of hand-held measurement instruments for high-performance data cabling systems (up to 3GHz). This role is particularly focussed on the user experience and user interface of the instruments (UX/UI) so there is considerable scope for creative and design input alongside the software development. The role includes support for the full product lifecycle.
Specify, design and verify application code for next-generation embedded systems.
Maintenance and ongoing development of existing legacy applications, including feature enhancements and upgrades.
Management of the entire software development lifecycle, including a structured approach to project management and documentation.
Requirements capture and translation of product requirements into technical requirements and specifications.
Delivering user experience and graphical user interface designs (UX/UI) that are attractive, consistent, professional, and aligned with corporate brand image.
Working with the rest of the team on the design of future system architectures and platforms
Working with the rest of the team on system testing, debugging, and quality assurance
Ensure that all business activity is conducted in line with company values, policies and codes of conduct
Undertake any other activity as reasonably requested by management
Requirements
Proven track record of developing commercial applications for embedded systems.
Commercial experience of developing graphical user interfaces with third-party GUI frameworks.
Commercial experience with databases and data manipulation.
Experience with some or all of the following technologies will be beneficial: C#, C++, C, Embedded Linux, GUI frameworks, Microsoft embedded platforms/Windows CE, Python.
Experience with the use of Model-View-Controller (MVC) architectures would be beneficial.
Experience of developing client-server or Cloud applications would be beneficial.
Experience of working with defect tracking systems (e.g. JIRA, TestTrack Pro/Helix ALM)
Experience of working with version control and automated build tools (e.g. git, Jenkins)
Experience of working with structured and documented product requirements, thus allowing unit testing and automated regression testing would be beneficial.
Good communicator including excellent verbal and written English.
Degree in Software Engineering, Computer Science or another related subject.
Ability to work autonomously with minimal supervision, including time management and prioritisation.
Team player who enjoys interacting with a group of highly-motivated engineers.
Ability to analyse and resolve complex technical issues at a system design level, collaborating across multiple disciplines.
Flexible approach to working in a small team, requiring a hands-on approach to getting things done.
Interested applicants: Please send in your detailed resume to hr@searchstaffing.com.sg or contact Vincent Low for a confidential discussion at 6749 4236.
Skills
Your new company

Opportunity to work with one of the leading multinational company with presence globally. They are the world leaders in production of many commodities.
>
Your new role

Candidate will bring expert knowledge of SAP SD/LE implementation, deployment and use, over multiple implementation and improvement projects
Provide client solution design, leveraging the existing functionality and capability and standard SAP functions
Quality assurance across the design, build and testing phases of delivery projects.
Analyse, Read more
troubleshoot and define solutions for client's issues and incidents impacting business functionality, design and system use.

What you'll need to succeed
>
Bachelor's degree or higher in Business, Marketing, IT, Supply Chain or Engineering
7 years experience with SAP Implementation and improvement projects, including at least one full life cycle project as lead architect in either or both of SD and LE modules.
>Other experience which will be well regarded includes finance and/or support.
SAP certification.
Business Process design
Expertise with Visio/Microsoft Office.
>Ability to multitask and work in and across diverse and global teams
>No restriction on international travel.

What you need to do now
>If you're interested in this role, click 'apply now' to forward an up-to-date copy of your CV, or call Vikram at Hays on +65 63030726 or email Vikram.Khorana@hays.com.sg [mailto:Vikram.Khorana@hays.com.sg] for a confidential discussion. Referrals are welcome.
>
>Registration ID No. R1984517 | EA License number: 07C3924 | Company Registration No. 200609504D #1163856
Skills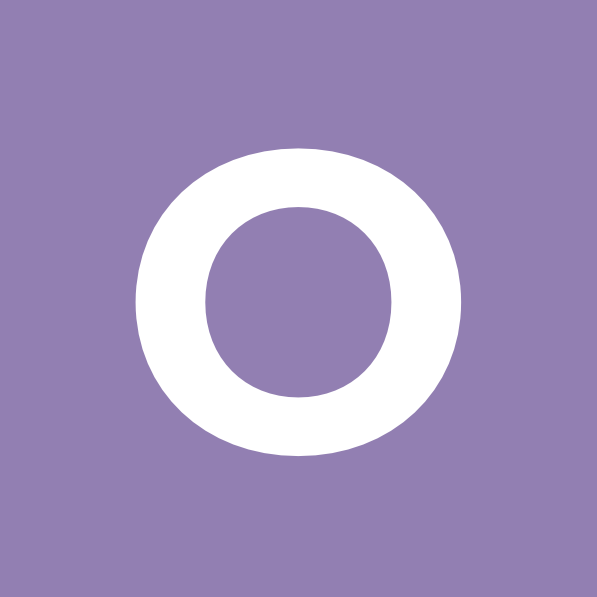 Be part of the team

to drive differentiation through service. When you join us as a

Customer Service Officer, you will earn brokerage and trading knowledge to

effectively serve our individual and corporate customers. You will also be professionally

trained to deliver smart solutions and quality service. Equipped with your new

skills, you will be able to drive transformation in our service design, hence

enhancing our customer experience.

What

You'll Do

As a Customer

Service Officer, you will Read more
report to the Customer

Service Manager and is responsible for managing queries from both internal and

external clients. You should be motivated to deliver the best to your clients,

independent and disciplined. You are also expected to have deep knowledge in

our entire value chain and be creative in designing solutions for client requests or issues.

Roles and Responsibilities:

Responsible

for the day to day BAU for customer service operations, which includes

resolving queries from clients and trading representatives via multiple

channels (e.g. call in, emails, over the counter).

Process account applications for individuals,

companies and financial institutions. Pre-account opening screening

and checks are required like AML, Credit worthiness, identification and

verification process.

Attend to all account-related requests

including update of information and other enquiries

Uphold service standards by ensuring prompt

turnaround for all account applications and service requests and

consistent quality of the forms/requests processed

Ensure

full compliance to the laid down procedures and processes.

Works

independently and takes ownership of cases, including accurate and proper

records management and tactful resolutions of queries and escalations from

both internal and external customers.

Manage

assigned projects to deliver change management, quality assurance and

customer satisfaction

Requirements

Diploma/Degree,

preferably in Banking or Finance.

Minimum 1 to 2 years of

relevant experience in Customer Service is preferred.

Able to work well

independently with minimal guidance

Operational knowledge in

securities and stock market would be advantageous.

Customer oriented with good

oral and written communication skills

Effective interpersonal

skills with both internal and external customers.

Strong ability to use

Microsoft Powerpoint and Excel for presentations and analytics is a plus

point

Ability to work shifts

Personal Attributes

Customer centric, service

excellence mindset

Desire to help others with

patience and empathy

Meticulous and able to think

critically to solve problems

Able to multi-task and manage

time effectively

Self-motivated and able to work

under pressure.

Mature, resourceful,

independent.

A good team player with

commitment and initiative.

Enthusiastic, with a passion

for self-improvement

Team player who display a

genuine passion and commitment towards the team

Unafraid of change and

disruptive technology
Skills Req. ID: 138131

As a Backend Central Team Test Equipment Engineer at Micron Technology, Inc., you will be responsible in taking the responsibilities on the equipment development, improvement and qualification. You will work with Manufacturing, Test Engineering, Process Engineering, QA, Suppliers and other cross functional central team resources to specify, develop, optimize, integrate and qualify new and existing systems for manufacturing. You will provide direction and assistance in Singapore Read more
and internationally with the aim at enabling new technology, reducing overall cost, increase yield, reliability, safety, and optimize product manufacturing quality.

Responsibilities:

Responsible for Tester TOR(Tool of Records) equipment sites' support, evaluation, trouble-shooting and installation

Fan out Best Known Method to all sites in TOR procedures, deficiencies and designs/implements improvements.

Work closely with process engineering and site's equipment maintenance team to develop and support new process/technology implementation.

Monitor and identify process efficiency, OEE and makes recommendations for improvements.

Supports TOR Equipment OS (Operating Software) and software release.

Supports evaluation on NPI, new technologies and equipment to improve current tool sets and method.

Responsible in conducting and mentoring sites equipment owners to take up new project in CST (Copy Smart Team). Eventually enabling the CST member to take up active roles and responsibilities

Independent and self-driven in projects/tasks assigned.

Occasionally need to travel to support relevant projects/deployment.

Requirement

Bachelor's Degree in Engineering or equivalent.

Experiences from Tester Operation equipment, maintenance and engineering area is preferred.

Good understanding of equipment electronics/electrical fundamentals such as: electronic and electrical circuit, infra-structure, mechanical functions and the reliability of the equipment. NAND/DRAM memory device knowledge will be an advantage.

Good effective problem solving, analytical and decision making abilities.

Proficiency with data analysis tools: KTDA (Kepner Tregoe Decision Analysis), RA (Risk Assessment), FMEA (Failure Mode Effective Analysis) and change management process.

Knowledge in any of the following would be an advantage: UNIX/ Test Program language for Memory device coding / SEC/GEM / GPIB / IS (Information System) communication protocol.

We recruit, hire, train, promote, discipline and provide other conditions of employment without regard to a person's race, color, religion, sex, age, national origin, disability, sexual orientation, gender identity and expression, pregnancy, veteran's status, or other classifications protected under law. This includes providing reasonable accommodation for team members' disabilities or religious beliefs and practices.

Each manager, supervisor and team member is responsible for carrying out this policy. The EEO Administrator in Human Resources is responsible for administration of this policy. The administrator will monitor compliance and is available to answer any questions on EEO matters.

To request assistance with the application process, please contact Micron's Human Resources Department at 1-800-336-8918 (or 208-368-4748).

Keywords: Singapore || Central Singapore (SG-01) || Singapore (SG) || Backend Manufacturing || College || Regular || Engineering || #LI-MH2 ||
Skills
Description

At Xilinx, we are leading the industry transformation to build an adaptable, intelligent world. ARE YOU bold, collaborative, and creative? At Xilinx, we hire and develop leaders and innovators who want to revolutionize the world of technology. We believe that by embracing diverse ideas, pushing boundaries, and working together as ONEXILINX, anything is possible.

Our culture of innovation began with the invention of the Field Programmable Gate Array (FPGA), Read more
and with the 2018 introduction of our Adaptive Compute Acceleration Platform (ACAP), has made a quantum leap in capability, solidifying our role as the adaptable platform supplier of choice. From the start, we have always believed in providing inventors with products and platforms that are infinitely adaptable. From self-driving cars, to world-record genome processing, to AI and big data, to the world's first 5G networks, we empower the world's builders and visionaries whose ideas solve every day problems and enhance people's lives.

If you are PASSIONATE, ADAPTABLE, and INNOVATIVE, Xilinx is the right place for you! At Xilinx we care deeply about creating meaningful development experiences while building a strong sense of belonging and connection. We foster an environment of empowered learning, wellness, community engagement, and recognition, so you can focus on work that matters – world class technology that improves the way we live and work. We are ONEXILINX.

We are seeking an experienced Staff Network Engineer to join our Global IT Network team. This is a permanent position and is primarily responsible for the performance, administration and coordination of network operations; project delivery & troubleshooting network problems to deliver best in class customer service. The successful candidate will be a self-starter, enthusiastic, have good organizational, communication and project skills with the ability to meet tight deadlines, problem solve, multi-task between operations and project-based activities.

Responsibilities:

Install, configure and

support LAN, WAN, Wireless and Telephony communications systems in a large

enterprise and factory environment for a global corporation.

Analyze, troubleshoot and resolve

complex and advanced regional networking/telephony problems and

coordinate with vendors around WAN & LAN fault resolution.

Apply expertise in the use of IT-related

technology, processes, and best practices in support of IT solutions.

Proactively build functional / technical

knowledge by taking on increasingly complex challenges resulting in the

ability to quickly analyze, troubleshoot and resolve complex and advanced

networking problems and coordinate with vendors and service providers for

fault isolation.

Ensures rigorous quality control through

change management and provisioning of detailed documentation

including as-built diagrams, system and network designs, and written

recommendations to customers.

Provide technical and networking

administrative day to day support by taking ownership of escalated issues

from 1st and 2nd line of support.

Work with Network and Telecom vendors in

the APAC region for preparing BOMs for projects and maintenance contract

renewals. Monitor vendor performance and provide feedback and

recommendations to global team when necessary.

Prioritizes and drives quality and

continuous improvement delivering Data Center, Campus LAN & WAN in a

large enterprise environment with global scope.

Defining the scope, schedule, and budget

of network related projects and managing the execution of these

projects.

Maintain business-critical systems by

participating in a global high-performance team delivering operational

support, implementing key project initiatives and coordinating network

maintenance activities.

Supports and actively participates in

the skill building of team members.

Participates in on-call rotation to

provide after-hours support.

Skills

(Job Requirements)

· 10+ years' experience with

large enterprise level LAN, WAN and WLAN infrastructure

· Prefer advanced degree in

Computer Science or related technical discipline, or equivalent experience

· Cisco Certified

Internetwork Expert (CCIE) preferred or equivalent

· Demonstrates advanced

understanding of multiple Cisco operating systems (NxOS/iOS)

· Expert level knowledge

& expert level troubleshooting experience in networking technologies:

o Dynamic IP routing protocols (OSPF, EIGRP BGP, VRFs)

o QOS, STP, HSRP, VPC,

Etherchannel, IPSec, Multicast

o All routing, switching &

firewall gear in the Cisco Enterprise portfolio including Catalyst, Nexus, ASA,

ASR and ISR platforms

o Load balancing & iRules in

F5 LTM

o Riverbed Steelhead/Interceptors

· Experience with Cloud

Deployments, AWS, Azure, and SaaS environments, proficient with deploying

network functionality in the cloud and specifically related to SD network

deployments preferred.

· Experience with

demonstrated skills in Cisco CUCM (Call Manager) required.

· Knowledge in Cisco UCCX

(Call Center) a plus.

· Advanced experienced in

the use of Network management and Monitoring tools for troubleshooting,

capacity planning, performance management and lifecycle reporting.

· Experience in Aruba

Wireless networking & IP telephony desired

· Must exercise good

judgement in selecting methods, techniques and evaluation criteria for

obtaining results

· Must be a self-starter,

have good organizational and project management skills with strong follow-up

· Must have exceptional

verbal, written, interpersonal, and presentation skills to effectively interact

with all stakeholders

· Must

be creative and have initiative.

]]>
Skills
Job Description

Financial Data Analysts at Bureau van Dijk work both independently and as a team supporting the Moody's Analytics BankFocus business. The role functions to provide both external client product support as well as internal team-based responsibilities to ensure the consistency and integrity of the bank financial data set in the product. An important element of the work of the group is to be the first level support Read more
for the company's clients and to explain product features and functionality.

The Financial Data Analyst uses financial and accounting knowledge, and judgement, to validate, review and analyse bank financial data as a subject matter expert.

Maintain working knowledge of bank regulatory requirements combined with an understanding of bank financial reporting practices for assigned coverage

Take ownership of client issues, liaising directly with stakeholders across the Bureau van Dijk organization; address client needs in a timely manner

Comprehend and interpret financial data from multiple sources, be able to explain bank financial spreading practices and product features at a practical level

Take ownership of structured feed ingestion for assigned coverage

Analyse, organize, refine and deliver bank financial data solutions to clients, supporting the development and implementation of product enhancements

Work on ad hoc data mapping projects when required

Provide insight and feedback to improve the spreading of bank financial statements and quality control processes

Work with the product management and development teams to implement process and product enhancements
Skills

About us:

HELIX is the first company to spin out of Google X. Backed by Silicon Valley venture capital firms and real estate conglomerates including Ascendas-Singbridge and Far East corporation, we work with large-scale real estate tenants and building owner/operators in the US, UK and Asia. Our clients need accurate and usable 3D building models generated quickly for construction and occupancy planning, asset purchase analysis and more. We use Read more
advanced data capture, AI and cloud compute technology to relentlessly reduce the time and cost to generate digital building models.

The role:

As a Business Analyst you will join our global Product Team spread across our offices in Silicon Valley, London and Singapore. You will work closely with customers to deeply understand their challenges and determine their needs. You will develop and iterate technology driven solutions in conjunction with users, business stakeholders and software engineering teams to create exceptional value and utility for our customers.

You will join a highly experienced, internationally diverse and performance orientated team. The software solutions you plan and develop will benefit from the latest available cloud platform, custom machine learning and computer vision technology. HELIX team members hold themselves and each other to the very highest standards of software development practices.

HELIX's Singapore office is located on the fashionable Duxton Road in the heart of Tanjong Pagar's burgeoning tech neighbourhood.

Who you are:

You are obsessed with solving tangible problems

You are passionate and excited about the ability for technology to reshape and enhance industries

You have excellent real-time problem solving skills related to experimental technologies (high tolerance for the unexpected)

You listen carefully to others and are able to develop a deep empathy and understanding for views and perspectives that are not your own

You are meticulous and detailed orientated when planning and documenting solutions

You are able to articulate complex ideas and concepts in terms that are understandable to laypersons

You are simultaneously ambitious and pragmatic

You are able to frequently and rapidly context switch without impacting your ability to be productive

Position Requirements:

4+ years experience in the Real Estate industry (developer, owner, operator, broker etc)

2+ years experience in a Business Analyst or Project Management like role

Comfortable working across time zones and cultures

Ability to work independently and still be effective with minimal supervision

Proven project management track record

Highly desired (or willingness to learn):

Strong understanding of software development processes and web application system architectures

Experience managing and developing B2B SaaS products

Role expectations:

Work with clients to develop new feature requirements and solutions

Creation and management of detailed feature development plans and collaboration with Engineers to guide features through to production

Based in Singapore office location

Occasional (no more than once per quarter) travel to HELIX HQ in San Mateo, California

Participate in the global team's daily standups and weekly demos

Actively contribute to growing the knowledge base of the team

Conduct user testing & manage beta release user groups, process and learnings

Creation, curation and acceptance of Jira/agile tasks

Develop and document Product Team industry knowledge

Build and maintain market research driven relationships with the local real estate industry

Create and maintain product documentation (internal and external facing)

Map user journeys and data flows

Conduct training with users remotely and in-person

Develop onboarding strategies and materials

Feature QA and acceptance testing in Development, Staging and Production environments

Development of lightweight prototypes for user testing (wireframes and click throughs)

The HELIX technology stack:

Figma

Jira + Confluence

Github

Google Cloud Platform

Structured and graph databases
Skills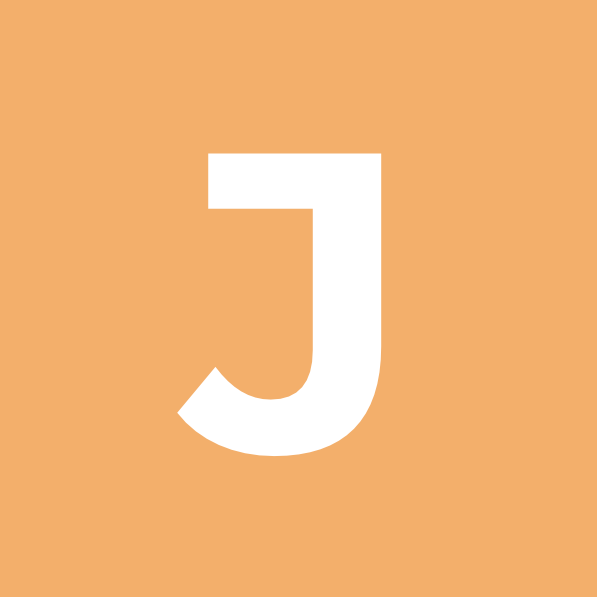 Job Title:

Brand Manager

Industry:

Healthcare

Salary:

SGD 5,000 - 6,500

Location:

Central, Singapore

Job Type:

PERMANENT (FULLTIME)

About Company:

Our Client won more than 5 awards providing luxury treatments and beauty services all designed to balance both body and mind and to work harmoniously with each other. They offer a wide range of carefully curated services and treatments, each selected and designed for maximum efficacy and effectiveness. you'll find all the solutions to all your beauty and wellness Read more
needs at one location nestled in a quiet corner in the heart of the Orchard Road district.

Job Description:

Drive the organisation's brand equity through the development of brand plans, customer loyalty plans and brand identity guidelines.

Lead initiatives to deliver the desired brand experience for the organisation across all channels.

Responsible for leading market research efforts to formulate plans/strategies for the brand and target customers.

Work in a fast-paced and dynamic environment where he/she creates a consistent brand experience throughout the organisation.

Being an innovative, energetic, collaborative and highly adaptable team leader.

Possess strong business acumen with a high level of initiative.

Assess effectiveness of programmes.

Build customer awareness and perception.

Develop a customer experience map to ensure consistent customer experience across channels.

Develop brand communication plans.

Develop brand experience ideas and concepts.

Develop brand plans.

Develop customer acquisition and retention programme mechanics.

Develop customer loyalty plans.

Develop market research plan and methodologies to support market research study objectives.

Develop the concepts, style, look-and-feel, language and tone of the brand.

Drive brand campaign planning.

Evaluate alternate market research channels.

Evaluate effectiveness of brand campaigns.

Identify demographics and characteristics of target profiles.

Interpret trends, market developments and competitor market performance.

Manage market research activities.

Measure and analyse customer satisfaction and feedback. Monitor brand equity performance.

Monitor quality and alignment of products in accordance to product quality guidelines.

Report findings and recommendations to relevant stakeholders in accordance with organizational procedures.

Job Requirements:

At least a diploma from a recognized institution.

At least 4-5 years of relevant experience, preferably from the beauty and wellness industry

Location: Orchard

Hours: Monday to Friday, 9am to 6pm

Interested applicants are invited to submit their resume via clicking the apply button.

JointHire Singapore Pte Ltd.(EA Personal No.:

17C8920)

Andrea Chen (Registration No.:

R1441952)

Drive the organisation's brand equity through the development of brand plans, customer loyalty plans and brand identity guidelines. - Lead initiatives to deliver the desired brand experience for the organisation across all channels.
Skills Relocation Level: No

Job Description

As a GQ Control System Manufacturing (CSM) FMEA Engineer/Senior Engineer, you will be the Business Process Owner and SWAT lead for Backend FMEA/SOD, and drive CIP activities across backend sites. Also in scope, the intercept/oversight of control plans handover from New Product Introduction (NPI) to High Volume Manufacturing (HVM). The primary roles above will be worked through you, leading the FMEA SWAT members of the Read more
worldwide Backend Quality Team responsible for reducing variation and deviation for all Micron backend (BE) sites.

You will be responsible for providing support and guidance in quality methodologies and projects with emphasis on FMEA and detection points. You will be expected to collaborate with leadership and MFG teams to further develop and continuously improve the FMEA business process to enhance overall quality for products and processes in Micron's BE operations.

This position requires a broad working knowledge and application of principles, theories, and concepts in applicable disciplines. You will be required to interface with functional areas of the Backend PEE & manufacturing sites, key process groups, R&D, Corporate/Site Quality Engineering and other peer groups for effective collaboration to drive solutions to area manufacturing improvements.

You must also be willing and capable of international travel and the interaction with multinational and cross functional teams, as needed, to accomplish your objectives.

You may be required to develop and/or teach courses.

In a nutshell:

Proven FMEA works prior (Preferred)

Backend Assembly Process Knowledge (PEE experience Preferred)

Strong communication skills, affluent in network activities drive

Able to influence stakeholders in complex network and drive for alignment

Inquisitive and with an eye for detail, proven track record in successful probing during problem solving and root cause investigation

Able to think out of the box, and ability to navigate out of deadlock situation

Responsibilities and Tasks (include, but not limited to):

Lead team for continuous improvement of global Backend FMEA business process

Lead FMEA SWAT and Subject Matter Experts to identify business process gaps and Best Known Methods and facilitate communication plan for all SWAT activities to/from stakeholders, participants, and management. Refine SWAT charter, and build roadmap going forward for WW alignment and continuous improvement of FMEA practices

Ensure that effective requirements, standards and procedures exist for functional areas and sites to accomplish proactive improvement efforts through FMEA activities, covering both NPI and HVM.

Ensure all business needs are properly documented, validated, and escalated as needed

Ensure BKM sharing and alignment of the FMEA business processes span across all functional areas and sites regardless of technology and/or site mission differences

Work with global linked teams such as GQ peers, Site Quality teams, MFG Alignment teams, and IT to assess the compliance of functional areas and sites to global standards

Analyze findings and assess potential problems within functional areas and sites

Compile and issue formal reports detailing findings and potential problems

Follow up on action items to ensure solutions/corrective actions are implemented

Ensure solutions/corrective actions are aligned throughout the backend manufacturing network

Qualifications

A strong knowledge of FMEA practices, QMS Process and in-depth process knowledge of backend. (Proven FMEA Works prior)

Good understanding of the backend operations for component assembly, component test, module/SSD assembly & test, and Finished Goods. (Backend Assembly PEE experience preferred)

Has depth of understanding and ability to manage worldwide business processes. Can take a business process approach in worldwide networks

Ability to escalate critical issues and communicate with upper management

Can maintain good communication with business partners to create win-win relationship

Able to work independently and in a cross functional team environment

Detail oriented with excellent problem-solving skills

Proficient computer skills (Windows, Word, Excel, etc.)

Proficiency with data analysis tools and manufacturing software support systems (JMP, eWIMS, Tableau, etc.)

Program/Project Management:

Able to multitask and adapt to changing priorities

Demonstrate ability to move projects effectively through project lifecycle – initiate, plan, execute, and close – while balancing time, cost, quality, scope and risk / opportunity constraints

Motivate stakeholders and all project team members to take ownership of project and its success

Direct and coordinate the activities of others to accomplish project tasks successfully

Prioritize and manage multiple conflicting projects based on Backend and corporate objectives

Lead cross-functional initiatives and enable projects that support Company, GQ and site objectives

Develop metrics for benchmarking Performance. Identify and share BKMs across departments and sites and track compliance in aligning to BKM's

Communication:

Communicate and respond to issues in a timely manner

Use active listening skills to effectively communicate with other team members

Express ideas and issues in an organized, effective, and respectful manner

Use voice, tone, and body language to enhance communication

Written communication is complete, concise, grammatically correct, and appropriate for the audience

Invite feedback for clarification and self-improvement

Demonstrate cultural sensitivity - Show respect for different cultures and languages; learn to pronounce names correctly; speak English slowly and clearly when interacting with non-native English speakers; invite feedback to ensure others understand

Demonstrate ability to effectively present to both small and large groups

Use conference call etiquette and enforce during all meetings

Be an active participant in all group discussions, meetings, etc… (internal and external)

Flexible and accommodating but willing to voice opinions and make recommendations

Ability to influence decision makers by turning data into valuable information

Education

Bachelor's degree specialized in Engineering, Physics, Chemistry, Materials or equivalent experience Related Field

Experience

4 years' experience in FMEA, Assembly, Test or MOD/SSD lines for any of the following:

Quality engineering, Materials Engineering, Prcess Engineering, Equipment Engineering, Systems Engineering or related field is required

Desired - Experience with JMP, eWIMS and/or proven FMEA track records

Location:

1 North Coast Drive, Singapore 757432

We recruit, hire, train, promote, discipline and provide other conditions of employment without regard to a person's race, color, religion, sex, age, national origin, disability, sexual orientation, gender identity and expression, pregnancy, veteran's status, or other classifications protected under law. This includes providing reasonable accommodation for team members' disabilities or religious beliefs and practices.

Each manager, supervisor and team member is responsible for carrying out this policy. The EEO Administrator in Human Resources is responsible for administration of this policy. The administrator will monitor compliance and is available to answer any questions on EEO matters.

To request assistance with the application process, please contact Micron's Human Resources Department at 1-800-336-8918 (or 208-368-4748).

Keywords: Singapore || North West (SG-03) || Singapore (SG) || Backend Manufacturing || Experienced || Regular || Engineering || #LI-KL1 ||
Skills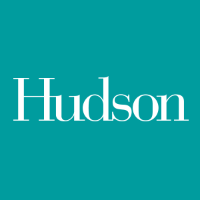 APAC Head of Regulatory Affairs

Company

My client is one of the largest consumer business recognized globally today, specializing in the personal care category. As they have exciting development growth plans in Asia, they have now this new role to

spearhead the Regulatory Affairs team

and leverage their expertise in

APAC and China

markets, to help the company build their capabilities in the region.

This Senior leadership role will be directly responsible for the overall Read more
Regulatory function of the business. This include:

Overseeing and coordinating regulatory compliance related activities within APAC, especially in China market.

Developing and deploying regulatory compliance and government negotiation strategies across all categories of the business

Execute the post-market process in order to secure compliance and thereby maintain continuous product approvals.

Lead and pro-actively support the distribution centres and sales organizations in the implementation, maintenance and continuous improvement of the quality management system in alignment with applicable internal and external policies, standards and regulations in order to deliver the best quality products and services to our customers.

Provide regulatory advice and guidance on new, innovative related product formulations to various departments within the business

Requirements

Degree holder in Chemistry, Pharmacy, or any other related discipline. Minimum 10 years Regulatory Affairs experience and extensive knowledge in the regulatory environment in APAC and China markets. Ideally, the candidate must possess background in the Personal Care or Cosmetics categories.

Good organisational and interpersonal skills and excellent attention to detail. Highly motivated and proactive with good problem solving and analytical skills. Excellent communication skills and ability to build strong working relationships with stakeholders at all levels.

To submit your application, please apply online using the appropriate link below or email your CV in Microsoft Word format to

sara.ungos@hudson.com

quoting the Job title in the subject line.

We appreciate your interest in the above-mentioned position, however, due to overwhelming response, only shortlisted candidates will be contacted.

Ungos, Zsaradeen

EA Personnel Registration ID: R1435542

Hudson Global Resources (Singapore) Pte Ltd EA Licence: 18S9265
Skills