Sign in or register for a JobTech account.
Jobs that require

quality audit/management

skill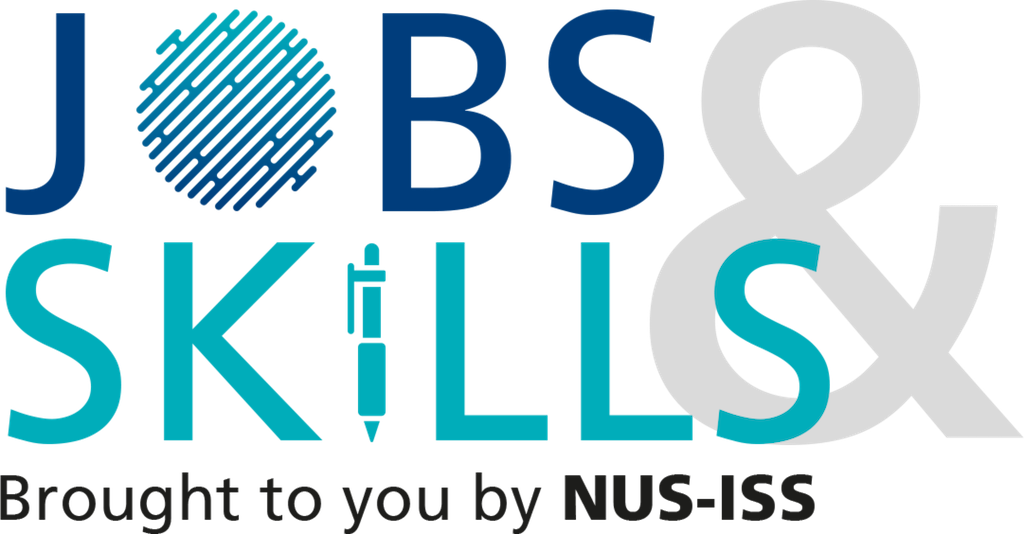 We have a great opportunity for a talented and self-motivated Senior Developer to join our Project Management team at NCS. At NCS, we seek to nurture talents in creating and developing innovative solutions. If you are passionate about new technologies and new ideas, NCS could be a place for you!
As our Senior Java Developer, you will work both on product features as well as on building our team and capabilities. You will be the responsible for features development and launch, be the technical leader in the organisation and providing mentorship to the Engineering team. By joining our team, you will have the opportunity to be part of innovative technology products that have a real business or social impact.
Our ideal candidate is the one with the strong passion to build complete and robust product and drive it to its maximum potential with continuous feature building and updates.

Roles & Responsibilities
• Write elegant, semantic and easily maintainable code.
• Complete the product development and quality assurance efforts.
• Participate and lead, when needed, the requirement gathering meetings with major clients.
• Make changes to configurable items, which include hardware, software, documentation, etc. It covers configuration management planning, configuration identification, configuration controls & audits
• Develop unit test package, execute tests & document test results to ensure the quality of the program
• Assist in the integration testing, system testing, User Acceptance Test ( UAT) & implementation activities to fix the reported problems/bugs of the system to ensure the smooth execution of programs in the production environment
• Investigate all reported problems/errors & initiate amendments & testing so that the system can operate correctly & efficiently
• Prepare & maintain up-to-date system documentation.
• Analyse functional requirements to translate into application design using established design methodologies and guidelines
• Ensure codes comply with security guidelines
• Work with team lead to ensure design and programme codes conform to architecture and design standards, and that design satisfies functional and system requirements
• Participate in requirements gathering; work with Business Analysts in reviewing and refining functional specifications
• Participate in peer reviews to improve project quality

The ideal profile should have / be
• Degree in Computer Science, Software Engineering or equivalent preferred
• Strong programming skills – at least 3 years development experience
• Ability to pay excessive attention to application quality and ease of use
• Passion for intuitive user interfaces
• Strong Java / J2EE abilities
• Good understanding of AngularJS, Spring, SQL, Hibernate and ORMs
• Good understanding of RESTful services
• Reasonable HTML, CSS, JavaScript abilities
• Bonus for knowledge of iOS and Android development
• Bonus for knowledge of SAML 2.0, OAuth 2.0, JWT protocal.
• Ability to work under pressure and meet deadlines
• Strong problem solving skills and ability to think out of the box
• Team player with strong communication and interpersonal skills
• Self-motivator with a positive attitude and with high energy
• Customer focused
• Proficient in written and spoken English
Skills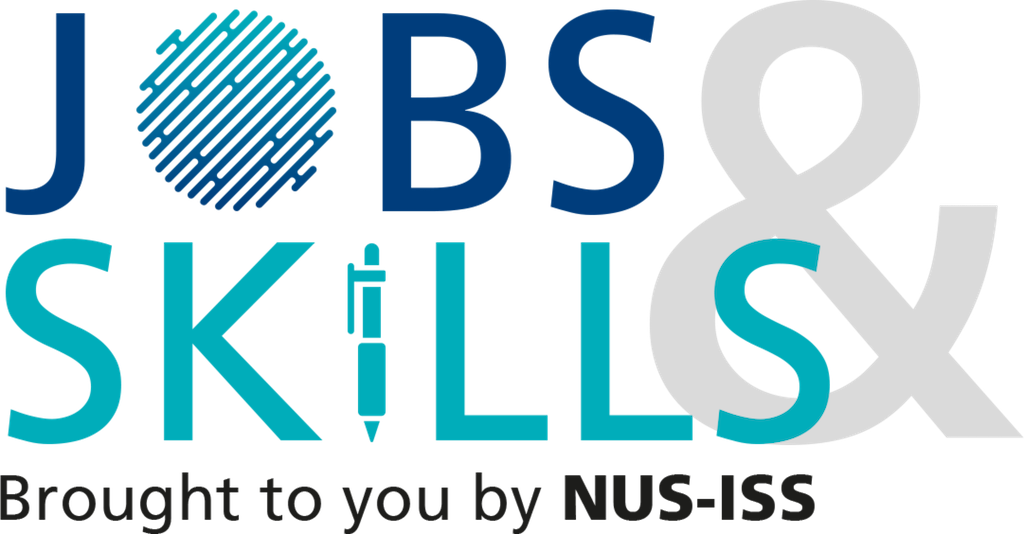 We have a great opportunity for a talented and self-motivated Assistant/Project to join our Financial Services Industy at NCS. At NCS, we seek to nurture talents in creating and developing innovative solutions. If you are passionate about new technologies and new ideas, NCS could be a place for you!
Assistant/Project Manager is responsible for the managing and implementing of medium scale IT projects with quality, within scope and to ensure deliverables are on time and conform to processes and standards meeting customer's requirements
Roles & Responsibilities
Project Delivery
• Analyse and document requirements by liaising with a range of people including users and managers, drawing together information needs across a distributed organisation
• Establish and prepare project plans, risk management plans, project milestones and deliverables in consultation with business users and architect/designer
• Manage the implementation of the project on a daily basis with regard to schedules, budget, manpower and quality
• Manage the scope definition and change control mechanism
• Escalate and discuss project overrun issues, scope creep, integration issues, resource requirements with Project Director (PD)/Service Delivery Director (SDD)
• Manage integration of various components of the project including hardware, software installation, testing, business process review, redesign, application development, migration and data conversion etc.
• Manage project activities to ensure timely delivery, including identification of critical path, monitoring and driving completion of interdependent activities and adjustment to project schedules to achieve overall completion deadline
• Manage resources including hardware, software, human resource facilities and logistics required for project so as to ensure completion within budget.
• Review project documentation to ensure that it meets customers requirement and conforms to quality management process, standards and procedures to minimise rework and system failures
• Define project resources, performance reviews and post implementation evaluations
Customer/ Vendor Management
• Negotiate with vendors and across teams to ensure adequate resources are available during various phases of the project
• Build relationships with users, technical staff and management to determine and resolve issues associated with systems implementation
• Manage contracts and subcontractors
• Negotiate with customers on change request effort, schedules and prioritize changes based on business needs
• Clear and open communication with customers on project issues or clarifications
Business Development
• Proactively identify opportunities for further expansion or improvement of services delivered to the customer and liaise with the Account Manager(s) for development of that opportunity
• Be involved in pre-sale activities
Team Management
• Liaise with team members to ensure that all tasks and deliverables are proceeding according to schedule
• Plan, track and monitor the tasks assigned to the team leader/ members
• Delegate tasks effectively by providing clear and specific instructions and goals
• Provide leadership to the project team to ensure that proposals/enhancements are fully analysed and evaluated for their benefits and costs
• Provide the project team with accurate information about business needs and priorities as well as details about existing business systems
• Participate in leadership activities and providing performance feedback and developmental coaching
• Monitor and improve team performance, providing leadership, coaching, and performance management

The ideal profile should have / be
• Typically 8 years IT project management experience
• Experience in the development, implementation and support of information technology projects in a range of organizations
• Degree in Information Systems or equivalent
• Self-motivated with a positive "can-do" attitude, creative with excellent presentation, communication, negotiation and interpersonal skills including strong persuasive techniques.
• Able to lead, develop and maintain respectful and trusting relationship
• Proficient in written and spoken English
• Able to travel as required

Skills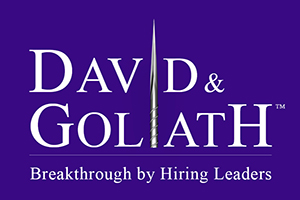 Are you an exceptional Systems Analyst with experience in C#.net coding and BAU L3 Support?
If so, this could be the career opportunity for you !!
Senior Systems Analyst (C#, Projects, BAU) - perm in Banking
Develop, enhance, and maintain in-house applications
Ensure all enhancements and bug fixes are built to an appropriate level of quality for the various stages (QA/beta/production)
Liaise with internal business users and team to analyse requirements and provide solutions
Conceptualise, design, develop and roll out transformative digital solutions
Bridge the gaps between delivery teams
Define and implement standard delivery model to ensure end-to-end impact is managed
Develop and enhance incident management plans
Produce SLA reports and review SLA performance
In return for this excellent career opportunity, we ask that you have the following:
Possess a good Honours degree preferably from a reputable university in Information Technology or equivalent.
Relevant technical experience with systems networking, databases, web development, and user support
Programming skills or work experience in C# or similar development languages
Development experience in any JavaScript web frameworks (such as ReactJS, AngularJS or Vue.js)
Working experience in agile environment and familiarity with DevOps methodologies
Pro-active in identifying opportunities to improve and enhance processes and demonstrate capabilities in managing internal and external resources
Possess strong problem-solving, analytical and communication skills with attention to detail and good follow-through
Disclaimer: Candidates who are shortlisted will go through Technical Tests and Face to Face interviews.
If this speaks to you and you are ready for a new challenge, please send your Resume in MS word format to bennie.yeo(a)davidgoliath.net
Even if you are not interested, you can still park your CV with us for other Banking IT positions or forward this Advertisement to your counterparts with the relevant Banking IT experiences I am looking for.
We Seek to:
Understand your personal circumstances, needs and ideals
Present your credentials to our clients only with your permission
Strategize and consult with you
Your application will be kept with the strictest of confidence.
EA License Number: 18S9167
Registration ID: R1114115
Skills 1,500 - $1,800
>Mondays to Fridays (8:30am – 6pm)
Location: Tampines

Job Description
• Performing receiving, storage, packaging and issuing activities and shipping documentation preparation
• Issue of materials to Production and QC
• Provide satisfactory service to internal and external customer
• Ensure that the procedures are adhered to in the course of conducting store activities
• Ensure proper storage and handling of goods
• Providing relevant daily/ monthly report
• Preparation of documentation for delivery
• Responsible Read more
for keeping accurate account of all issues and receipt
• Updating of the Inventory management system ( SAP )
• Management of waste materials
• Conduct cycle count and stocks takes.
• Managing of spare parts inventory
• Upkeep of the warehouse facilities and security

Qualifications/Requirementsl
• GCE 'O' Level / ITE
• Minimum 1 year of experience as Store Assistant
• Basic knowledge of computer and SAP system is advantages

All Successful candidates can expect a very competitive remuneration package and a comprehensive range of benefits.
Please email your resume in a detailed MS Word format to [Click Here to Email Your Resume] stating

1. Current Drawn
2. Expecting Salary
3. Date Available
4. Reason to Leave each job

We regret that only shortlisted candidates will be notified


Crystal Wu Jia Lin
People Profilers Pte Ltd,
10 Anson Road #09-01/02 International Plaza
Singapore 079903
Tel: 6805 0856
www.peopleprofilers.com
EA License Number: 02C4944
EA Personnel Reg nos R1876284
Job ID:46308
Skills

Responsibilities:

QA and test automation for solutions being developed.
Manage deliverables from third party outsourcing partners.
Conduct DevOps (Release, testing, installation and delivery).
Communicate with stakeholders and provide pre-sales support.


Requirements:

Diploma/Bachelor's Degree in Information Technology/Information
At least two years of experience in software QA automation.
Working experience with DevOps model and tools.
Solid experience with automation frameworks/tools (Selenium or equivalent).
Experience in Jira, Jenkins, git and Confluence development.


Interested candidates who wish to apply for the advertised position, Read more
please email us an updated copy of your resume
>Email Address: [Click Here to Email Your Resume]

EA License No: 13C6429
Reg. No.: R1770751

For candidate who applied for the advertised position is deemed to have consented to us that we may collect, use or disclose your personal information for purpose in connection with the services provided by us.
Skills JOB DESCRIPTION
Job Responsibilities

Manages and plan all cost related to construction projects, from onset to completion.
Prepares bids for construction work which includes but not limited to labour, materials, taxes, cost analysis and project work maintenance
Responsible for calculation, estimates and manages all monetary costs and disbursements associates in a construction project.
Conducts frequent site visit and meetings with contractors, clients and vendor
Job Requirements

Candidate must possess at least Bachelor's/College Degree in Engineering Read more
(Civil), Quantity Survey or equivalent.
At least 1Â Year(s) of working experience in the related field is required for this position.
Planning & time management skills.
All successful candidates can expect a very competitive remuneration package and a comprehensive range of benefits.
Please email your resume in a detailed MS Word format to [Click Here to Email Your Resume]; stating:
>1. Current Drawn:
>2. Expecting Salary:
>3. Date Available:
>4. Reason To Leave Each Job:
>
We regret that only shortlisted candidates will be notified.

Darren Wong Shin Loong
People Profilers Pte Ltd
10 Anson Road #09-01/02 International Plaza Singapore 079903
Tel: 6805 0860
www.peopleprofilers.com
EA License Number: 02C4944
EA Personnel Reg Number: R1985061Job ID: 46311
Skills Management of IT Fixed Asset based on established policies and procedures.
Report on a regular basis to manager on the operational activities, challenges, issues, action plans to mitigate the issues faced
To maintain fixed asset register of newly-acquired IT FA, existing IT FA, disposed IT FA and their relevant records for audit and reporting purposes
Work closely with IT Operational team on the proper assignment of IT FA to staff
Ensure correct Read more
IT FA is/are return upon staff leaving the company
Work with ISO compliance team on annual ISO audit exercise
Conduct periodic IT FA review and audit with Finance team
Conduct periodic physical inventory counts of IT FA
Conduct review of IT FA policy and procedure with the management
Any other assignment/projects/roles as assigned by the manager


Requirements:


Min Diploma in IT/Computer Science
Min 2 years of experience in handling IT Fixed Asset
Willing to learn new IT skill and travel within Singapore for IT FA review and audit
Independent and yet a good team player is essential
Excellent verbal and written communication skills
Ability to multi-task


Interested & qualified applicants, please forward your latest CV in MS word format to [Click Here to Email Your Resume]
Skills
Job Role SummaryResponsibilities:
Collaborate with a team to coordinate oil product movements and manage fuels product supply reliability to ExxonMobil refineries, chemical plants, affiliates, terminals and customers
Coordinate loading and discharge orders, blending optimization, surveyor nominations and documentation instructions
Work with Marine department to vet vessels and with Treasurers to obtain payment security clearance
Maintain productive relationships with terminals, suppliers, customers, surveyors and internal stakeholders
Participate in projects, business initiatives, business reviews and Read more
support process enhancements
Utilize data analytics to gain market insights and identify marine or logistics improvement opportunities
Manage transactional systems to ensure shipment data is updated in a timely manner for invoicing and payment
Support inventory management, product blending, freight optimization, product quality management and supply chain issue resolution

Requirements:
A degree from a recognized university in any disciplines.
Upcoming or new graduates may be considered.
Prior work experience in oil cargo operations or blending operations will be an advantage.
Meticulous, able to work in a multicultural, fast paced environment
Excellent interpersonal, communication, and negotiation skills
Skills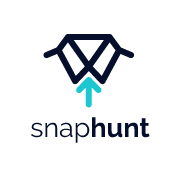 The Offer

Excellent opportunity to join a market leader within Video Game Industry
A chance to accelerate your careeer


The Employer
Our client is a leading game development studio in the Asia Pacific with a presence in Singapore for more than a decade. The Singapore office has a multicultural team with over 30 different nationalities and is rapidly expanding as a result of the company's continued success in creating memorable gameplay experiences.

The Read more
Job
As a Visual Effects Artist, you will implement, under supervision, video game special effects in accordance with a project's artistic direction and production deadlines. You would be expected to have strong artistic skills and an understanding of the technical constraints on the target platforms.
You will use a variety of particle systems to create all aspects of special effects artwork, like - Particle system templates and animation, Particle textures, Particle models (as necessary), Lighting etc.
You are responsible for:

Coming up with creative ideas and solutions and communicating them to the leads.
Working with the lead to create a plan and schedule.
Proactively communicating task status to peers, customers, and leads.
Regularly following up on the status of dependencies that are holding up the task.
Correcting defects discovered by QC or customers in a timely fashion.
Providing self-assessment on how to improve own performance.
Working within the technical limitations of a variety of game engines.
Matching the required art style of a project.
Working closely with the direction of Creative Leadership to create high-quality visual effects
Collaborating with Graphics Technical Artist to ensure necessary technology/ features are present in order to reach the visual benchmarks.
Creating and maintaining workflow documentation for your team's content.
Sharing artistic knowledge with artists, and supports them when needed.


The Profile

You possess a Bachelor's Degree or college diploma in game-oriented visual effects, or equivalent training.
You have at least 3 - 5 years of experience in modelling, texture, lighting and image processing or other relevant experience.
You have a solid knowledge of in-game special effects, including - smoke, explosions, fire, weather, atmospherics, water, light/energy, damage, full-screen filters, post-processing.
You are proficient in Photoshop, After Effects, or equivalent tools and you possess solid knowledge of 3DS Max particles/dynamics systems, and special effects creation.
You are adept at using Microsoft Office (Outlook, Excel, Word, Visio, PowerPoint) and have a solid understanding of art fundamentals.
You are creative and are able to adapt to a variety of art styles
Commitment to personal and peer development, sharing best practices, being responsible, proactive accountable and personable are your innate traits.
You possess good organizational and analytical skills, and you are able to solve problems with your analytical approach.
You are passionate about creating and playing games, regardless of platform or genre.
You can take constructive criticism and keep up with changes, even under pressure and tough deadlines.
You are a team player and you possess good communication and interpersonal skills.
Scripting skills like - Max Script, Python, HLSL - would be a strong plus.


Ref No: 13488023
Skills

Creating automation Framework using TOSCA
Creating automation scripts using TOSCA
Executing scripts using TOSCA
Maintaining automated Scripts using TOSCA
Creating test strategy, test plan, test cases and test scenarios
Organizing and managing debrief calls.
Status reporting
Knowledge on API automation using TOSCA


Job requirement:


4-6 years of Experience in Manual function and Automated Testing using TOSCA
Preferably, experience in API testing using TOSCA.
Test management, SIT planning and reporting, Preparation of test plan, Test strategy documents, Function Test scenario Read more
and Test Case Design, Test Execution, Test Reporting, Preparation of test reports / summary reports and defect management in JIRA or QC.
Domain: Cards and Payments
Skills