Sign in or register for a JobTech account.
Jobs that require

quality review

skill Working Location: Central
>5 Days Work
>9am-6pm
>Up to $6500 Depending on experiences
>Medical leaves/Annual Leaves
>Medical reimbursements
>Good career advancement

Our Client, in the Audio Gaming Industry has openings for Project Manager

Responsibilities:

Experience gathering business requirements and turning them into detailed technical requirements
Coordinate with customers to develop software products delivery plans including customer yearly production roadmap, product scope, release schedules, milestones, deliverables etc.
Manage effective software product implementation and delivery to ensure customer satisfaction.
Track and monitor project execution to Read more
make sure that the customer schedule requirements are met.
Within Nahimic Production team, manage resource requirements, quality reviews, documentations and weekly meetings required for project execution
Improve customer relationship by providing timely and accurate responses to their inquiries.
Communicate Nahimic Product specification and provide product documentation and marketing materials.
Maintain and update a database of project related documents.
Coordinate calls, meetings and communications between customers and project team throughout the product life cycle.
Inform project status, schedule and key issues to customers and management on regular basis.
Perform negotiations on project activities with customer when required.
Inform management on customer needs and business opportunities.

Requirements

A proven track record in leading and delivering software products to the market
Hands on experience in rapid development methodologies (agile, scrum) is preferred
Solid project management and facilitation skills; strong knowledge in project governance, processes and standards
Able to manage multiple projects and project teams
Strong communication and writing skills with ability to engage key stakeholders and project sponsor
Strong command of the Chinese language in order to improve Chinese speaking customers relationship by providing timely and accurate responses to their inquiries.
Recognized Project Management Qualifications is a plus
Bachelor's Degree in appropriate field of study or equivalent work experience
Minimum working experience: 3 year and above

Qualified or interested candidates, kindly apply to us in
>the FOLLOWING FORMAT to facilitate the short-listing process;

To: [Click Here to Email Your Resume]

Attachment of CV's in MSWORD FORMAT
>Resumes please INCLUDE:

Personal Particulars with Recent Photograph
Education background
Work experiences in point forms
All Reasons for leaving
Current and Expected salary
Date of availability / Notice Period

**We regret that only shortlisted candidates would be notified.
>Your Profile will be kept in our database for more career opportunities.
>We wish you all the best in your job search.

Ronnie Tiew
>Reg No: R1981870
>EA No: 19C9570
Skills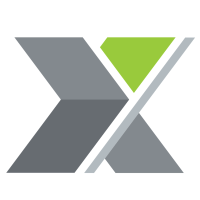 Xtremax Pte Ltd is an established, award-winning digital solutions agency.
Since 2003, we have grown into a strong strategic business partner with various Singaporean government bodies, large organisations, MNCs, local businesses and educational institutions.
Today, Xtremax is a large family network of over 300 professionals across the region, including Singapore (HQ), Bandung, Indonesia and Kuala Lumpur, Malaysia.
With a vast portfolio of creating top-notch digital applications and our commitment to interactive Read more
design, strategic content-planning, continual innovation, and leveraging the latest technology, we are committed in delivering excellence to our clients.
The Application Consultant will be responsible for developing and deploying SharePoint solutions for Xtremax and our clients. If you have a passion for technology and programming, apply for this position now!
Responsibilities

Collaborate with business users to manage content, workflow and customizations

Investigate, troubleshoot and resolve tickets and customer queries within the SLA requirements

Perform quality reviews and periodic checks to ensure ongoing performance and capacity of sites

Design, develop and implement software, architecture, specifications and technical interfaces and features

Develop, deliver and test software interfaces in SharePoint

Maintain and manage existing source base

Administration, configuration and development of SharePoint 2010/2013

Requirements

Background in Computer Science / Information Technology or equivalent courses

Strong knowledge in Microsoft SharePoint Server 2016/2019

Strong knowledge in PowerShell scripting experience in supporting and troubleshooting of Microsoft SharePoint 2016/2019 is highly preferred

Strong knowledge in C# and ASP.NET

Strong knowledge in JavaScript, jQuery, CSS

Strong knowledge in SharePoint application support and development knowledge

Candidates with a good understanding and working experience with web servers are preferred

Candidates with Sharepoint Online (Office 365) will be preferred
Skills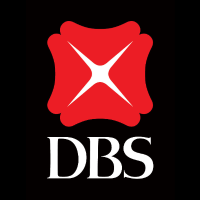 !*!Business
Function
Group
Technology and Operations (T&O) enables and empowers the bank with an
efficient, nimble and resilient infrastructure through a strategic focus on
productivity, quality & control, technology, people capability and
innovation. In Group T&O, we manage the majority of the Bank's operational
processes and inspire to delight our business partners through our multiple
banking delivery channels.Key Accountabilities

Ensure SDLC process is managed and areas of
control improvements/ enhancements are identified and implemented
>Ensure gaps to key SDLC Read more
Controls detected during
Quality Review are tracked to closure, with timely escalation where
required
>Ensure SDLC changes are planned and implemented
in a regular cadence, with feedback loop for continual improvement
>Identify areas of improvement in SDLC Governance
to enable increased coverage, especially with focus on automation in the
areas of quality checkpoint, and data collection


Responsibilities

1. Quality Assurance Planning

During project initiation, work with the Project Manager to
establish the project quality goals and objectives
Continuously perform Project Quality risk assessment, by evaluating
the project's scope, schedule and adequacy of delivery resources
Plan key quality assurance milestones and activities such as work
product reviews, assessments and retrospect (verification and validation)
Define clear entry/exit and acceptance quality criteria to
objectively evaluate the quality of work products

2. Quality Reviews

From a quality perspective, perform work product reviews according
to the planned verification and validation activities
Facilitate the quality review process, by organizing review
sessions, consolidating feedback and following up on action points
Promote continuous improvement by making recommendations through
regular reporting to the Project Manager and relevant Stakeholders

3. Coaching and Advisory

Train Application/ Project Team, including Suppliers, on (secure)
SDLC processes, provide 1-1 coaching where required
Provide coaching on Secure SDLC (Secure by Design), Continuous
Delivery and Agile practices
Ensure alignment of software development practices with regulatory/audit
requirements, enterprise policies and controls.
Be a Trusted Advisor to Application/ Project Teams in Software
Quality
>
4. Enterprise wide Initiatives

Support the adoption of initiatives that would include (but not
limited to)\:

Launch Control / Data driven SQA
Continuous Integration & Continuous Delivery (CICD)
Dev-Sec-Ops
BDD Testing
Regulatory & Technology risk

Based on practical experiences with Application/ Project Teams,
pro-actively provide feedback to EASRE Practice Area Leads for continual
improvement of EASRE-led initiatives

Requirements

12+ years of software experience with an IT company, preferably
Banking domain
Experienced in defining and driving software quality processes
within SDLC framework and exposure in CI/CD / Cloud Apps / APIs /
Microservices development environment
Experienced in Software Quality Assessment / Software Security
Audit against requirements of financial regulatory bodies such as MAS,
RBI, HKMA etc.
Experienced working with Agile methodologies, using frameworks such
as SCRUM and agile tools, with a track record of delivery in sprints.
Strong communication and interpersonal skills, able to interact
with various stakeholders with excellent communications and interaction
skills, including presentation
Preferably with Software Security and Agile Project Management
experience, such as CISSP, CSSLP, CSM.
Meticulous and delivers good quality work
Team player with strong interpersonal skills, skilled in developing
collaborative relationships.
Apply Now

We offer a competitive salary and benefits package and the
professional advantages of a dynamic environment that supports your development
and recognises your achievements.
Skills Functional Area:

UW - UnderwritingEstimated Travel Percentage (%): Up to 25%Relocation Provided: NoAIG APAC Holdings Pte Ltd

Your future team

AIG's underwriters develop insurance solutions that address the exposures of companies and individuals, and embody AIG's tradition of innovation, bringing to market groundbreaking insurance solutions for our changing world. AIG's underwriters help to find insurance solutions for risks from a range of areas including life insurance, aviation, financial lines, casualty, environmental, Read more
catastrophic events, high net worth individuals, and boardroom liabilities.

Your contribution at AIG

As a People Manager and Senior Leader, you make the difference in an employee's experience at work. Great managers provide direction, motivate and grow talent, and empower and coach teams toward higher levels of performance. The quality of Senior Leadership is a defining factor for a company's success. Senior Leaders are responsible for developing business strategies and/or translating those strategies into meaningful outcomes and ultimately, business results. As a Senior Leader, you reach across geographical and functional boundaries to create alliances that further the organization's objectives and market position. Your deep and broad industry knowledge allows you to foresee external conditions that could potentially affect AIG's future.

Based in Singapore the role will oversee our APAC region, which encompasses: Australia, Guam, Hong Kong, India, Indonesia, Korea, Malaysia, New Zealand, Philippines, Singapore, Taiwan, Thailand and Vietnam.

Reporting to Regional CEO APAC and the CUO & Global Product Leader Casualty, your key responsibilities includes:

Drive business strategy to successfully propel AIG Casualty Lines into a significant and profitable long-term, sustainable leadership position in the APAC marketplace in support of the company's ROE objectives over the long-term. This includes detailed monitoring standards / quality reviews to assess loss ratios and underwriting results.

Communicate to APAC countries broader International Casualty strategy. Drive the APAC Casualty vision and value proposition in close co-operation with Country GM's and the GI International Casualty function, that recognize changing business and competitive environment dynamics, key business drivers, and financial elements and demonstrate the value we bring to our clients.

Develop, position, market, and deliver innovative, market-leading products and services through geographical framework to a network of producers in a manner that effectively leverages our strengths as a competitive differential in the marketplace.

Drive underwriting excellence across the Casualty business within Global 'guardrails', in collaboration with the CUO, by establishing and ensuring adherence to risk appetite, line setting, standards and guidelines, and ensure rating and pricing adequacy.

Ensure alignment amongst Casualty underwriting staff and leads on interaction with Client and Broker Engagement, other underwriting business lines, Claims, Actuarial, Finance and other functions to achieve product and company goals.

Collaborate with Actuarial on creating and maintaining proper pricing tools and technique.

Ensure the required standards of governance, systems and controls, and regulatory compliance are established and maintained.

Establish strong relationships with Regional and Country leadership; create mutual understanding of overall Casualty strategy, underwriting methodology and the risks we assume to drive effective execution of the business model, and work closely to maintain key client and partner relationships across APAC.

Supports team in making business decisions that leverage their expertise and experience in combination with powerful, analytical models;

Makes resource allocation decisions for the Casualty Underwriting function in conjunction with Country GM.

Develop tools and strategies, in collaboration with HR, to attract and retain top industry talent and develop high performing teams.

Drive a culture that promotes collaboration, diversity and inclusion.

Collaborate with Claims team to ensure a reputation of Claims excellence in the marketplace.

Serves as member of APAC Leadership Team

Engages with non-client/broker external stakeholders such as the Board and regulators, as required

Monitoring market developments/trends & intel on competitors

What we are looking for

Leadership Skills

Strategic and result oriented, managing vision and purpose, developing organizational capability

A commercial thinker with deep knowledge of insurance industry and ability to determine how external changes or decisions will impact the company, plan accordingly, and execute those plans

Strong influencing and communications skills, and ability to work collaboratively and manage stakeholders effectively in a matrix structure and across a wide geography

Skilled change and team leadership, versatile and results oriented

ability to work in a matrix environment

External thought leadership

Established strong relationships with customers and intermediaries

An AIG ambassador who will strengthen the AIG brand within the marketplace by representing AIG persuasively and effectively in internal and external settings

Technical Skills and Expertise

Significant insurance leadership experience, including oversight over Casualty products and geographies including P&L responsibility

Proven track record of delivering profitable growth in a sizable and relevant general insurance product line in APAC markets

Deep expertise in Casualty Insurance, expert technical underwriting background

Strong business acumen, with a proven track record of making sound judgment backed by strong analytical, quantitative, process and systems skills

Knowledge of APAC market(s) segmentation, portfolio management, acquisition and distribution

It has been and will continue to be the policy of American International Group, Inc., its subsidiaries and affiliates to be an Equal Opportunity Employer. We provide equal opportunity to all qualified individuals regardless of race, color, religion, age, gender, gender expression, national origin, veteran status, disability or any other legally protected categories.

At AIG, we believe that diversity and inclusion are critical to our future and our mission – creating a foundation for a creative workplace that leads to innovation, growth, and profitability. Through a wide variety of programs and initiatives, we invest in each employee, seeking to ensure that our people are not only respected as individuals, but also truly valued for their unique perspectives.
Skills
As the Senior Manager/Manager of ICT & Smart Systems (ICT&SS) Portfolio Management, you will part of the team in the Governance Group responsible for managing the portfolio of public sector ICT&SS investments across government agencies. You will play a key role assessing ICT&SS proposals tabled at a Review Committee that reviews strategic and impactful ICT&SS project investments.

As a member of the team, you are an excellent communicator and Read more
a team player who will need to collaborate with functional experts from the Capability Centres and Centres of Excellence to ensure the robustness of the project proposals and assessments.

Success in the role will be demonstrated by your ability to handle competing priorities, tackle ambiguity, and work collaboratively with agencies to drive greater synergies, and to align to Whole-of-Government (WOG) directions and initiatives.

What to Expect:

Manage WOG ICT & Smart Systems (ICT&SS) portfolio which includes the planning, review and analysis of ICT&SS plans and spending

Assess ICT&SS project proposals taking into consideration the business need, synergies with WOG initiatives, costs reasonableness, and the robustness of technical architecture

Pro-actively engage project teams, and functional experts to ensure timely, effective and high quality review of ICT&SS project proposals

Provide staffing support for Review Committee meetings, tracking of Key Performance Indicators (KPIs) and Post-Implementation reporting

Enhance operating processes and systems to improve ICT&SS portfolio management

Support in the implementation of a WOG ICT &SS governance technology platform

Provide research and suitable benchmarks to support cross-agency reviews on ICT&SS cost effectiveness

How to Succeed

:

Degree in ICT, Computer Science, Engineering, Business or related discipline

8 to 12 years relevant experience managing a full ICT project implementation lifecycle, preferably with experience in public sector ICT projects

Ability to take a broad and strategic WOG perspective and able to drill down to understand specific project details and correlate with data

Strong knowledge of the government ICT policies and standards, risk management, technology stack, and WOG ICT&SS initiatives

Strong written and oral communication skills, with the ability to provide quality written assessments and present to senior management

Proactive, collaborative with strong stakeholders management skills

Proficient in the use of data analysis and visualisation tools (e.g. MS excel, Tableau)
Skills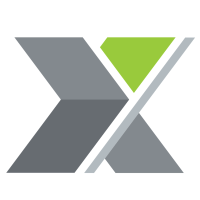 Description
The SharePoint Developer will be responsible for developing and deploying SharePoint solutions for Xtremax and our clients.
If you have the passion for technology and programming, apply for the position now!

Responsibilities

Collaborate with business users to manage content, workflow and customizations
Investigate, troubleshoot and resolve tickets and customer queries within the SLA requirements
Perform quality reviews and periodic checks to ensure ongoing performance and capacity of sites
Design, develop and implement software, architecture, Read more
specifications and technical interfaces and features
Develop, deliver and test software interfaces in SharePoint
Maintain and manage existing source base
Administration, configuration and development of SharePoint 2010/2013
Strong analytical and problem solving skills
Good interpersonal skills and able to work in collaborative team settings
Good written and verbal communication skills in English

Requirements

Background in Computer Science / Information Technology or equivalent courses
Strong knowledge in Microsoft SharePoint Server 2010/2013
Strong knowledge in PowerShell scripting experience in supporting and troubleshooting of Microsoft SharePoint 2010/2013 is highly preferred
Strong knowledge in C# and ASP.NET
Strong knowledge in JavaScript, jQuery, CSS
Strong knowledge in SharePoint application support and development knowledge
Candidates with a good understanding and working experience with Linux servers, web servers are preferred
Skills Working Location: Central
>5 Days Work
>9am-6pm
>Up to $6500 Depending on experiences
>Medical leaves/Annual Leaves
>Medical reimbursements
>Good career advancement

Our Client, in the IT industry has openings for Project Manager

Responsibilities:

Experience gathering business requirements and turning them into detailed technical requirements
Coordinate with customers to develop software products delivery plans including customer yearly production roadmap, product scope, release schedules, milestones, deliverables etc.
Manage effective software product implementation and delivery to ensure customer satisfaction.
Track and monitor project execution to make sure Read more
that the customer schedule requirements are met.
Within Nahimic Production team, manage resource requirements, quality reviews, documentations and weekly meetings required for project execution
Improve customer relationship by providing timely and accurate responses to their inquiries.
Communicate Nahimic Product specification and provide product documentation and marketing materials.
Maintain and update a database of project related documents.
Coordinate calls, meetings and communications between customers and project team throughout the product life cycle.
Inform project status, schedule and key issues to customers and management on regular basis.
Perform negotiations on project activities with customer when required.
Inform management on customer needs and business opportunities.

Requirements

A proven track record in leading and delivering software products to the market
Hands on experience in rapid development methodologies (agile, scrum) is preferred
Solid project management and facilitation skills; strong knowledge in project governance, processes and standards
Able to manage multiple projects and project teams
Strong communication and writing skills with ability to engage key stakeholders and project sponsor
Strong command of the Chinese language in order to improve Chinese speaking customers relationship by providing timely and accurate responses to their inquiries.
Recognized Project Management Qualifications is a plus
Bachelor's Degree in appropriate field of study or equivalent work experience
Minimum working experience: 3 year and above

Qualified or interested candidates, kindly apply to us in
>the FOLLOWING FORMAT to facilitate the short-listing process;

To: [Click Here to Email Your Resume]

Attachment of CV's in MSWORD FORMAT
>Resumes please INCLUDE:

Personal Particulars with Recent Photograph
Education background
Work experiences in point forms
All Reasons for leaving
Current and Expected salary
Date of availability / Notice Period

**We regret that only shortlisted candidates would be notified.
>Your Profile will be kept in our database for more career opportunities.
>We wish you all the best in your job search.

Ronnie Tiew
>Reg No: R1981870
>EA No: 19C9570
Skills Working Location: Central
>5 Days Work
>9am-6pm
>Up to $6500 Depending on experiences
>Medical leaves/Annual Leaves
>Medical reimbursements
>Good career advancement

Our Client, in the IT industry has openings for Project Manager

Responsibilities:

Experience gathering business requirements and turning them into detailed technical requirements
Coordinate with customers to develop software products delivery plans including customer yearly production roadmap, product scope, release schedules, milestones, deliverables etc.
Manage effective software product implementation and delivery to ensure customer satisfaction.
Track and monitor project execution to make sure Read more
that the customer schedule requirements are met.
Within Nahimic Production team, manage resource requirements, quality reviews, documentations and weekly meetings required for project execution
Improve customer relationship by providing timely and accurate responses to their inquiries.
Communicate Nahimic Product specification and provide product documentation and marketing materials.
Maintain and update a database of project related documents.
Coordinate calls, meetings and communications between customers and project team throughout the product life cycle.
Inform project status, schedule and key issues to customers and management on regular basis.
Perform negotiations on project activities with customer when required.
Inform management on customer needs and business opportunities.

Requirements

A proven track record in leading and delivering software products to the market
Hands on experience in rapid development methodologies (agile, scrum) is preferred
Solid project management and facilitation skills; strong knowledge in project governance, processes and standards
Able to manage multiple projects and project teams
Strong communication and writing skills with ability to engage key stakeholders and project sponsor
Strong command of the Chinese language in order to improve Chinese speaking customers relationship by providing timely and accurate responses to their inquiries.
Recognized Project Management Qualifications is a plus
Bachelor's Degree in appropriate field of study or equivalent work experience
Minimum working experience: 3 year and above

Qualified or interested candidates, kindly apply to us in
>the FOLLOWING FORMAT to facilitate the short-listing process;

To: [Click Here to Email Your Resume]

Attachment of CV's in MSWORD FORMAT
>Resumes please INCLUDE:

Personal Particulars with Recent Photograph
Education background
Work experiences in point forms
All Reasons for leaving
Current and Expected salary
Date of availability / Notice Period

**We regret that only shortlisted candidates would be notified.
>Your Profile will be kept in our database for more career opportunities.
>We wish you all the best in your job search.

Ronnie Tiew
>Reg No: R1981870
>EA No: 19C9570
Skills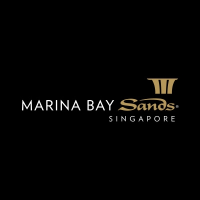 JOB SCOPE Summary of Job Responsibilities Attend to guests at hotel front office in accordance to Marina Bay Sands Service Quality Review Standards to provide optimal customer service experience for our guests. Job Responsibilities Front Office Prepare workstation at the start of shift and ensure all equipment and required work materials are in order. Handle room registration of arriving guests in accordance to the Service Quality Review standards Read more
to achieve optimal customer satisfaction Handle guests requests and redirect the request to the appropriate department(s) if request is not within scope and capacity of Front Office ensuring guests' requests are followed through Handle guest requests made through incoming calls and perform follow-up with the Command Centre. Handle room check out including regular checkout, express checkout and video checkout Handle cashiering activities including paid-outs, foreign currency exchange, and encashment of travelers' cheques Promote the different categories of guest rooms and MBS operated F&B outlets and offerings Familiarize with the local community and stay updated with major events in town to provide appropriate recommendations to guests to enhance their stay in MBS and Singapore Maintain close liaison with all other departments to have a good understanding the operational flow to ensure seamless guest experiences Monitor activities in the hotel lobby and report any suspicious characters, items or/and activities to the Front Desk Manager Perform administrative duties including reports compilation and generation, updating of the system Perform any other duties and responsibilities as and when assigned by Management JOB REQUIREMENTS Education & Certification Minimum GCE 'N' or 'O' Levels Qualifications in Hospitality Management from a recognized institution is an added advantage Experience At least 1 year of experience in the same capacity or any other hospitality related capacity Competencies Strong customer service and communication skills Good command in spoken and written English is essential and any additional languages is an added advantage PC Literacy and good typing skills Good team player, ability to work with minimal supervision and meticulous Have impeccable follow-through; and "Can Do" attitude and mindset Be willing to work any day and any shift Well-groomed and professional disposition Willingness to work on rotating shifts, weekends and public holiday
Skills Working Location: Central
>5 Days Work
>9am-6pm
>Up to $6500 Depending on experiences
>Medical leaves/Annual Leaves
>Medical reimbursements
>Good career advancement

Our Client, in the IT industry has openings for Project Manager

Responsibilities:

Experience gathering business requirements and turning them into detailed technical requirements
Coordinate with customers to develop software products delivery plans including customer yearly production roadmap, product scope, release schedules, milestones, deliverables etc.
Manage effective software product implementation and delivery to ensure customer satisfaction.
Track and monitor project execution to make sure Read more
that the customer schedule requirements are met.
Within Nahimic Production team, manage resource requirements, quality reviews, documentations and weekly meetings required for project execution
Improve customer relationship by providing timely and accurate responses to their inquiries.
Communicate Nahimic Product specification and provide product documentation and marketing materials.
Maintain and update a database of project related documents.
Coordinate calls, meetings and communications between customers and project team throughout the product life cycle.
Inform project status, schedule and key issues to customers and management on regular basis.
Perform negotiations on project activities with customer when required.
Inform management on customer needs and business opportunities.

Requirements

A proven track record in leading and delivering software products to the market
Hands on experience in rapid development methodologies (agile, scrum) is preferred
Solid project management and facilitation skills; strong knowledge in project governance, processes and standards
Able to manage multiple projects and project teams
Strong communication and writing skills with ability to engage key stakeholders and project sponsor
Strong command of the Chinese language in order to improve Chinese speaking customers relationship by providing timely and accurate responses to their inquiries.
Recognized Project Management Qualifications is a plus
Bachelor's Degree in appropriate field of study or equivalent work experience
Minimum working experience: 3 year and above

Qualified or interested candidates, kindly apply to us in
>the FOLLOWING FORMAT to facilitate the short-listing process;

To: [Click Here to Email Your Resume]

Attachment of CV's in MSWORD FORMAT
>Resumes please INCLUDE:

Personal Particulars with Recent Photograph
Education background
Work experiences in point forms
All Reasons for leaving
Current and Expected salary
Date of availability / Notice Period

**We regret that only shortlisted candidates would be notified.
>Your Profile will be kept in our database for more career opportunities.
>We wish you all the best in your job search.

Ronnie Tiew
>Reg No: R1981870
>EA No: 19C9570
Skills