Sign in or register for a JobTech account.
Jobs that require

quality standards

skill Responsibilities:

Attend to phone enquiries / livechat enquiries through web link & App
Ensure timely follow-up on enquiries
Meet productivity and quality standards
Willing to go the extra mile to delight customers

Requirement:

Minimum O/A levels
Pleasant personality with good interpersonal and communication skills
Possess initiative and the ability to work under pressure in a fast-pace environment
Possess strong numeric and problem-solving skills
Proficient in Microsoft Office applications
A team player with positive service mindset
Skills Overall Job Purpose
Research and development of new finishing and chemicals
Job Responsibilities

Provide support and resolves issues pertaining to processes and finishing products in the domain of Quality, Product development, and operating procedures
Responsible for managing a technical testing laboratory and ensuring compliance with local regulations
Liaise with customers on technical requirements
Source and liaise with companies on new chemical development in the market to support product development/finishing
Provide technical support on new product Read more
recipes, improvement on existing recipes, design processes for recipes production
Liaise with various department from testing to implementation of recipes
Projects as needed

Job Requirements

Bachelor of chemical engineering/chemistry with minimum 8 years' of relevant experiences in chemical related industry especially in quality function
Strong in technical expertise, quality standards and processes
Possess technical knowledge and be adapt at all phases of the manufacturing process
Relevant experience in product development and quality control
Resourceful with strong problem-solving skills and leadership capabilities
Skills Procurement Executive – Ref: NSJ

Job Description:


Perform timely material planning of products to meet contractual KPI
Responsible for sourcing, evaluation and purchasing of materials from approved vendors
Negotiate with vendors for competitive prices and expedite deliveries
Prepare purchasing document, quotation, tender, agreement and contracts
Prepare reports and statistics for management
Ensure compliance on quality standards, procurement policies and procedures
Perform any other assigned projects and duties


To apply, please email your detailed CV in MS Words Read more
format to: Sarah Jumain, sarahjumain@recruitexpress.com.sg
Sarah Binte Mohamed Jumain (CEI: R1981588)
Recruit Express Pte Ltd
EA license Number: 99C4599
Skills Key Accountabilities• To assist in the batch blending processes and maintain high quality standards on all blends through accurate raw materials application.• To maintain good housekeeping and safe working environment.• To assist in terminalling operations whenever necessary.• Act as response team member for crisis / continuity management, with accountabilities consistent with relevant response plans and as assigned by the response team leader.•Toensure high production efficiency at the blending Read more
which can be dependent on external assistance on adjustments/modifications whose time/schedules are beyond the operatoru0027s control.
Skills Are you a great coder or an awesome tech lead? Do you want a leadership role that fully utilizes your technical skills? Do you have the highest standards for code quality? If so, we are looking for you!This is a great role for technical experts looking to add management responsibility without giving up technical expertise. For many technical stars, taking on management responsibilities requires you to give up Read more
the deep technical focus that made you a star in the first place. This role is different: it is not project management, HR management, or agile scrum master. You will not waste your time on non-technical activities. We want your technical expertise!This job is all about coaching developers to write better code, make better technical decisions. You must know how to write the best code - simple, easy to read, and easy to understand - making you the best coach. If you are the top software developer on your team, this is the place to fast-track your career to the management level.You will work across dozens of products and cloud technologies, refining and applying your skills on a daily basis, and building on top of the full suite of AWS services. We engineer our products to the highest quality standards.Joining us is a great career move! Our management track is very different from the rest of the industry - we promote our best developers to management roles to use their technical expertise, not to do boring HR stuff. You'll have room to grow… your way!What You Will Be DoingDeep dive into work of your team, review the code submitted by your team, and resolve the root cause of problemsCoach your team members how to increase the quality of their code based on real examplesDrive a continuous improvement process - introduce new tools & automations based on real data analysisWhat You Won't Be DoingTask assignment & priorities for your team (we have it automated)Endless committee meetings about business analysis or prioritiesSoftware Engineering Manager Key ResponsibilitiesLead a fully remote development team composed of the top 1% of global talentUpgrade the quality of your team's code by showing them how to do it betterBasic RequirementsGreat at writing codeGreat at deep-diving into the code to find quality improvement opportunitiesContinuously increasing your team's work quality & performanceExperience with writing and maintaining unit-tests, functional tests, and CI/CD pipelinesStrong computer science fundamentals in system design, data structures, and algorithmsNice-to-have RequirementsHands-on cloud development experienceExperience in building and delivering enterprise-grade SaaS productsAbout CrossoverCrossover has been a pioneer of the remote work model since our inception in 2010 - helping thousands of people find great work opportunities. We focus on full-time, long-term work - not short-term "gigs" or freelancing side jobs. Most of our positions are within a large and growing portfolio of software companies. Since we focus on remote work, our openings can be filled globally and pay standardized compensation rates, regardless of where you choose to live.Join the thousands of professionals that have partnered with Crossover to explore new opportunities and find their dream job. Go to www.crossover.com/testimonials to read their stories. Better yet, write your own story!What to expect next:You will receive an email with a link to start your self-paced, online job application.Our hiring platform will guide you through a series of online "screening" assessments to check for basic job fit, job-related skills, and finally a few real-world job-specific assignments.You will be paired up with one of our recruiting specialists who can answer questions you might have about the process, role, or company, and help you get to the final interview step.Important! If you do not receive an email from us:First, emails may take up to 15 minutes to send, refresh and check again.Second, check your spam and junk folders for an email from Crossover.com, mark as "Not Spam" since you will receive other emails as well.Third, we will send to whatever email account you indicated on the Apply form - by default, that is the email address you use as your LinkedIn username and it might be different than the one you have already checked.If all else fails, just visit https://jobs.crossover.com directly, search for this job, and click "Apply". You will be prompted to reset your password if you already applied using LinkedIn EasyApply. Crossover Job Code: LJ-3879-SG-Singapor-SoftwareEngine.023Show moreShow less
Skills
Head of Audit, Information Security Risk
>
> About Standard Chartered
> We are a leading international bank focused on helping people and companies prosper across Asia, Africa and the Middle East.
>
>To us, good performance is about much more than turning a profit. It's about showing how you embody our valued behaviours - do the right thing, better together and never settle - as well as our brand promise, Here for Read more
good.
>
>We're committed to promoting equality in the workplace and creating an inclusive and flexible culture - one where everyone can realise their full potential and make a positive contribution to our organisation. This in turn helps us to provide better support to our broad client base.
>
>
> The Role Responsibilities & Our Ideal Candidate
>
>
> GIA represents the third line of defence and provides independent assurance of the effectiveness of management's control of business activities (the first line) and of the control processes maintained by the Risk Framework Owners and Policy Owners (the second line). GIA works with the Group's other control functions, such as Finance, Risk and Compliance, but does not place unqualified reliance on their work. GIA is an independent function whose primary role is to help the Board and Executive Management to protect the assets, reputation and sustainability of the Group.
>
> As defined in the Audit Charter, all staff in GIA must exhibit the highest level of professional objectivity in gathering, evaluating and communicating information about the activity or process being examined. They must make a balanced assessment of all the relevant circumstances and not be unduly influenced by their own interests or by others in forming judgments. GIA will adhere to the Definition of Internal Auditing, the Core Principles for the Professional Practice of Internal Auditing, Code of Ethics and the Standards for the Professional Practice of Internal Auditing that are published by the IIA. It is expected that all members of GIA strive to operate as role models for the Group's valued behaviours. GIA methodology has defined "Habits of a Human Auditor" which are aligned to the Group's valued behaviours and communicated across the function.
>
>In addition to the responsibilities defined in the Audit Charter to protect the assets, reputation and sustainability of the group. The PHOA will lead on the delivery of the GIA Strategy for their relevant portfolio - focusing on:
>
>• Customer experience
>• Effective Group change
>• Identifying Group efficiencies and avoiding disruption from audit
>• To act as Team Manager, as necessary, and take responsibility for overseeing the delivery of high quality audits, the performance of which cause minimal disruption to the business. Responsible, where serving as Team Manager, for the finalisation of audit issues and the audit report;
>• To role model the valued behaviours and develop an environment in which positive behaviours are celebrated and poor culture is challenged.
>• Assigned audit work, as well as the work carried out by the team, should be executed in an efficient and effective manner, within the given budget and timelines, and in line with GIA methodology standards.
>• To clearly identify the risks and impact of issues during issue writing, agreeing these issues with management and obtaining quality management action plans to mitigate the risks raised;
>• To lead continuous monitoring of assigned countries / portfolio areas, and to build and maintain engagement with stakeholders;
>• To take responsibility for the implementation and support of department-wide exercises such as annual planning, risk assessment and training;
>• To support GIA audit teams by providing product/country knowledge and expertise for their audits relating to the individual's area of responsibility;
>• To attend and represent GIA at formal committees and Group meetings, providing meaningful challenge and data-driven insights, as required, e.g. Governance Committees and Country Non-Financial Risk Committees; and
>• Serve as the GIA portfolio/country subject matter expert - proactively engage with peers and stakeholders to maintain, build and share knowledge.
>• Issue validation: A ll audit issue action plans agreed during audit fieldwork should be tracked through to completion in accordance with methodology requirements Strategy
>
>• Contribute to the GIA risk assessment and design the subsequent risk-based audit plan for the assigned portfolio;
>• Audits assigned to the individual in the GIA audit plan should address the key risks identified in the detailed risk assessment and in the audit planning process, and meet relevant regulatory requirements and expectations that are required to be covered by GIA;
>• Consider whether the assigned audit plan remains relevant throughout the year as the risk profile of the business changes. Propose changes as appropriate; and
>• Ensure that audit team operates in line with the Audit Charter during engagements, remains independent from management and free from interference. Business (Budget)
>
>• Effectively manage the cost of assigned audits within the allocated budget for audit engagements; and
>• Identify and implement opportunities for cost savings and optimal productivity of assigned audit engagements. Audit Delivery
>
>• To act as Team Manager on assigned audit work involving [specify portfolio] risk across the Group. This will entail managing the Team Leader and junior colleagues working on the audit to deliver the Audit Planning Memo, Process Risks Controls Matrix, agree issues and action plans with management and submission of draft report to the Team Manager for review;
>• Provide clear guidance, detailed review and supervision of the audit team's work so that audit deliverables meet quality standards and timelines in line with the GIA methodology;
>• Provide guidance on business/audit technical knowledge and management skills to team leaders and team members to enable them to effectively deliver their assigned contributions for an audit;
>• Provide technical input and challenge on audit work being undertaken within the scope of assigned product / country area of responsibility. This will include working with the audit team to produce outputs of high quality which address the areas of greatest risk;
>• Support adherence to the GIA methodology in all areas of the audit engagement, as well as raising awareness and understanding of the methodology;
>• Demonstrate sound knowledge of both business/technical areas and expert knowledge in the audit process, including the GIA system, so that audit work is carried out to a high standard that meets all methodology and GIA system requirements;
>• Take the lead in presenting the draft report in the GIA report review process (to the tollgate or report approver); and
>• Monitor the implementation/delivery of the agreed issues/audit plans for the audits assigned, understanding the key risks arising, provide advice on resolution of issues to auditees/action plan owners and escalate audit findings that remain unresolved. Risk Assessment
>
>• Update the assigned Continuous Risk Assessment on a regular basis to identify changes in risk profiles and document these in a timely manner, proposing changes to the assigned audit plan, as appropriate;
>• Promote early identification and escalation of risks, issues, trends and developments to relevant stakeholders. Be prepared to raise issues/concerns outside the normal audit process;
>• Attend relevant meetings relevant to assigned country / product area (e.g. Management Groups and Committees) provide insights and meaningful challenge, ensuring risks are appropriately identified, discussed and timely remediation plans are put in place;
>• Adopt an anticipatory approach to risk assessment through stakeholder engagement and monitoring of the external environment to improve audit planning; and
>• Review MI and reports regularly to keep up-to-date with key trends within the business and audit deliverables. Stakeholder Management
>
>• Establish and maintain effective working relationships with the management of business units which fall under portfolio responsibility.
>• Successfully manage external stakeholders such as regulators and reviewers. People and Talent
>
>• Demonstrate strong leadership and ability to motivate and guide audit Team Leaders and members;
>• Share knowledge to increase specialism within the function;
>• Influence change within the department by highlighting potential enhancements;
>• Identify growth areas on an ongoing basis and identify how best to develop them;
>• Provide performance feedback, as appropriate, to Team Leaders at the end of an audit. Review and agree the feedback provided for team members with the Team Leader;
>• Identify and successfully complete key internal training for self-development; proactively seek an external lens to support delivery of meaningful audit work.
>• Facilitate the development of audit team members by providing on the job training and recommending formal training to support GIA activities; and
>• Proactively spot talent for GIA. Governance:
>
>• Manage the relevant Product/Country clients, and establish good working relationships to help the businesses improve the control environment and keep updated with changes in the business impacting their risk profile;
>• Propose changes to audit plans, so the audit plan remains relevant;
>• Lead by example on how to communicate audit-related matters and resolve any conflict between auditors and auditees during the course of an audit. Use networks and relationships to build engagement and achieve results;
>• Escalate delays in the execution of audit work, both to auditee management and GIA management; role model this behaviour to Team Leaders;
>• Be able to clearly explain issues identified along with the risks and root causes to GIA and business management, using language designed to be understood by non-experts; and
>• Manage the relevant Product/Country stakeholders, as appropriate, and establish good working relationships to help the businesses improve the control environment and keep updated with changes in the business impacting their risk profile. Regulatory & Business Conduct
>
>• Display exemplary conduct and live by the Group's Values and Code of Conduct.
>• Take personal responsibility for embedding the highest standards of ethics, including regulatory and business conduct, across Standard Chartered Bank. This includes understanding and ensuring compliance with, in letter and spirit, all applicable laws, regulations, guidelines and the Group Code of Conduct.
>• Support GIA to achieve the outcomes set out in the Bank's Conduct Principles.
>• Effectively and collaboratively identify, escalate, mitigate and resolve risk, conduct and compliance matters. Key Stakeholders
>
>• Designated business stakeholders, typically related to assigned portfolio; and
>• GIA stakeholders - team leaders, team members, team managers, Product, Functional, Country and Regional Heads of Audit. Other Responsibilities
>
>• Embed Here for good and Group's brand and values in GIA; and
>• Perform other responsibilities assigned under Group, Country, Business or Functional policies and procedures.
>• Experience in audit, governance, risk or in a business environment;
>• Professional audit certification preferred
>
> Apply now to join the Bank for those with big career ambitions.
Skills In this role, you have the opportunity tomanage the sales function for Imaging Guided Therapy Devices ASEAN Pacific to maximize sales, volumes and revenues and ensure the right organization, structure and processes are in place for delivering the objectives.maximize customer satisfaction and driving profitable growth and financial targets, including cost controls and price realization for disposablesKey ResponsibilitiesOperationalDevelop clear and achievable strategies, objectives and tactical plans for the region Read more
based on key account management, customer centricity, segmentation, customer needs and market conditions synchronized with the BMC objectives.Identify and develop new business opportunities, including solutions in collaboration with Solutions team in the Market.Execution and management of the yearly business plan of the region.Meet or exceed sales, volumes, order intake, and financial target including direct cost management.Responsible for the monthly district business review meetings: sales, volumes, order in take, sales, forecast, price realization, cost of organization (CoO), customer complaints, escalations and supply chain.Deal approval, approve multi modality within pricing framework and ensure escalation for deals outside of pricing framework.Combine business offerings into complete configured solutions including supporting value added servicesEnsure coordination between all customer facing functions, and distribution channels in the region to guarantee "one face to the customer".Develop and maintain excellent communication links and relationship with top customers and the key decision makers in the regionProvide regular feedback about market development and competitive situationEnsure follow up with customers with overdue accountsEscalation managementEnsure un-compromised implementation of the standard Philips Business processes, quality standards and standards of business conduct according to Philips policies.CustomerDeveloping and driving credibility and long-term relationship with the customers in the assigned area, to fulfill long-term sales objectives.Develop and maintain excellent communication links and relationship with top customers and the key decision makers in the district.PeoplePeople management, including selection, development, goal setting and performance management. Ensures overall high level of talent and engagement levels.Leading, directing and motivating the sales team in order to achieve the predefined sales volume and profit goals.To succeed in this role, you should have the following skills and experience:At least 10 years of solid experience in a sales and marketing capacity, with relevant experience in Image Guiding Therapy devices or related backgroundExtensive / proven leadership experienceStrong communication and stakeholder management skillsWhy should you join Philips?Working at Philips is more than a job. It's a calling to create a healthier society through meaningful work, focused on improving 3 billion lives a year by delivering innovative solutions across the health continuum. Our people experience a variety of unexpected moments when their lives and careers come together in meaningful ways. Learn more by watching this video.To find out more about what it's like working for Philips at a personal level, visit the Working at Philips page on our career website, where you can read stories from our employee blog. Once there,you can also learn about our recruitment process, or find answers to some of the frequently asked questions.Show moreShow less
Skills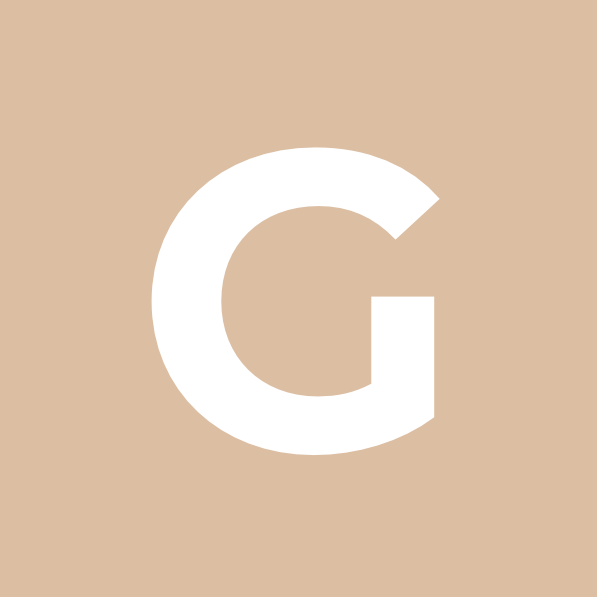 ● Emphasis on personal growth● High Visibility Role● Cohesive work environment Your duties: ● Ensure that the day-to-day activities of the Analytical and Microbiology Laboratories adhere to GMP/GLP standards ● Provide oversight across lab activities such as batch release, environmental monitoring, laboratory investigation, inventory management, calibration and maintenance program● Develop, revise and implement internal and regulatory quality standards in Laboratory facility, in line with industry and government regulations● Read more
Provide effective GLP and hygiene training and awareness program on a firmwide level ● Ensure that the lab is run on an efficient basis, releasing all products within a reasonable time scale ● Issue the SAC endorsed report, and be responsible for the validity and ensure adequacy of test results, design quality control programmes, set action criteria and take corrective action when required.● Initiate implementation, maintenance and improvement of the laboratory quality management system to identify and correct any lapses● Provide leadership to establish processes and standards for quality team with the aim of providing adequate support to the manufacturing facility In order to be considered, you must meet the following criteria: ● A degree in a relevant Science degree, coupled with a minimum of 8 years of relevant experience working in a lab● Strong technical expertise in laboratory management system and lab instruments, such as HPLC, GC, ICP, FTIR, NIR● Proven track record of leadership in managing chemical / analytical / microbiology labs● Ability to work in a fast paced environment that requires attention to detail and systematic ways of working A management level role that allows you to directly make a difference to your direct reports through coaching, mentoring and challenging them to ensure a vibrant, satisfied workplace as well as minimizing risk to the more technical operations issues that may arise. This role also comes with an attractive remuneration package along with a clear set of expectations to assess improvements of new policies set out. To apply, please submit your resume in MS Word format to Shannon Huang at huang.shannon@gsp-asia.com. We regret that only shortlisted applicants will be contacted. Registration No: R1108964Licence No: 14C7000Show moreShow less
Skills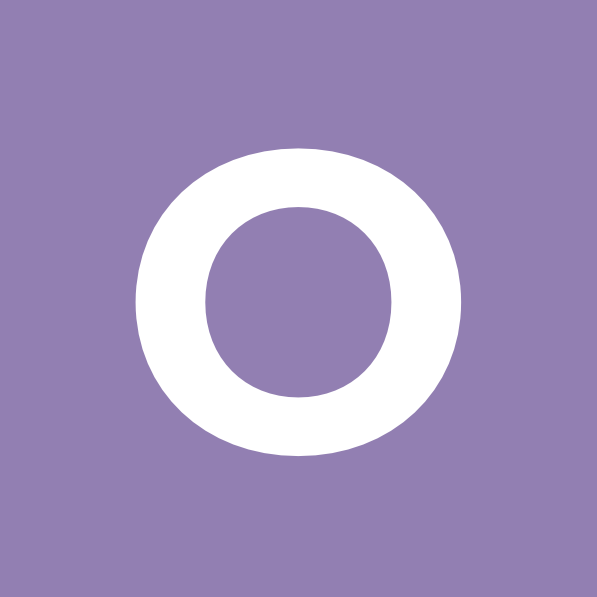 DescriptionRoles and ResponsibilitiesOverall responsibility for the project management and success of each implementation. The range of projects varies from standard to highly complex/customized solutions.Work with different stakeholders (customers, vendors and internal partners such as Sales, RMs, Legal and Products) for customer cash management solution onboarding.Ensure solution delivered at least meets (or exceeds) customer requirements, is on-time and within established quality standards.Train clients, drive utilisation and customers' satisfaction.Provide handover Read more
and training to client services team post implementation.Drive innovation and process improvements to improve productivity and client experience.Reporting To Team Lead (Implementation), Implementation & Client Services RequirementsJob Qualifications Degree in Banking & Finance / Business is preferred Minimum 5 years' experience in implementation or project management with external customers preferably in the areas of cash management and/or trade finance, and at least 2 years of working experience preferably in the banking industry Some experience and/or knowledge in ERP packages (SAP, Oracle), Host-to-host and API Connectivity is preferred Certification in project management will be an advantage Thorough, detailed with excellent follow-through Mature, diligent, outcomes-driven, self-starter, all-round team-player Strong presentation and excellent interpersonal skills Ability to work under pressure, managing multiple projects with conflicting priorities Previous experience in customer service is usefulChange mindset to drive innovation and process changesPrimary LocationSingaporeJobTransaction BankingOrganizationGlobal Transaction Banking Divisional OfficeSchedulePermanentFull-timeJob Posting14-Jul-2020, 6:58:04 PMShow moreShow less
Skills Do you ever feel like you're the only person on your team that has high standards for code quality? Do you get frustrated when remedial code gets committed to your codebases? Do you long for awesome specs, so you can just focus on writing code?If you are the best software developer on your team, this is the place to fast-track your career in software architecture and engineering. You Read more
will contribute to products across multiple domains, unlike the typical role where you are sticky-assigned to a single product or feature.You will learn about dozens of products and cloud technologies, refining and applying your skills on a daily basis, and building on top of the full suite of AWS services. We engineer our products to the highest quality standards, including 100% unit test coverage.Joining us is a great career move! Our management track is very different from the rest of the industry - we promote our best developers to management to use their technical expertise, not to do boring HR stuff. You'll have room to grow… your way!What You Will Be DoingWriting code! From scratch. New features, new APIs, and 16X performance enhancements - you'll get a spec and start coding. We expect code that is great, no debate - any decent architect in the world should agree that your code is great.What You Won't Be DoingFixing other peoples' code. You won't debug for a living. Sure, we expect you to test and debug your own code, but you won't be working through an endless queue of bad code from other developers.Software Engineer Key ResponsibilitiesYou will focus on three major areas: feature development, API development, and performance improvements. You'll implement specs from all three areas, and across a hundred products in our portfolio. This job is never dull, because you're always learning new technologies and new products.Basic RequirementsExpert coder in Java, JavaScript, C++ or C#Full stack developer, including mastery of SQL and modern front end technologiesStrong Software Architecture Expertise - you are a systems thinker who understands how each feature fits into the overall design. You can make architectural decisions and document the rationaleQuick Learner. Pick up new products, technologies, and programming languages every weekHands-on experience using mocking frameworks to create unit tests with 100% code coverageAbility to work with a structured and disciplined approach - we aim for the highest quality the first time and every time, no "hacking" Nice-to-have RequirementsA university degree (BS, MS, or PhD) that included in-depth study of data structures, algorithms, object-oriented programming, computer architecture, and software engineeringExperience with cloud, docker and K8s environmentsTrack record of delivering high-quality software based on written specsAbout CrossoverCrossover has been a pioneer of the remote work model since our inception in 2010 - helping thousands of people find great work opportunities. We focus on full-time, long-term work - not short-term "gigs" or freelancing side jobs. Most of our positions are within a large and growing portfolio of software companies. Since we focus on remote work, our openings can be filled globally and pay standardized compensation rates, regardless of where you choose to live.Join the thousands of professionals that have partnered with Crossover to explore new opportunities and find their dream job. Go to www.crossover.com/testimonials to read their stories. Better yet, write your own story!What to expect next:You will receive an email with a link to start your self-paced, online job application.Our hiring platform will guide you through a series of online "screening" assessments to check for basic job fit, job-related skills, and finally a few real-world job-specific assignments.You will be paired up with one of our recruiting specialists who can answer questions you might have about the process, role, or company, and help you get to the final interview step.Important! If you do not receive an email from us:First, emails may take up to 15 minutes to send, refresh and check again.Second, check your spam and junk folders for an email from Crossover.com, mark as "Not Spam" since you will receive other emails as well.Third, we will send to whatever email account you indicated on the Apply form - by default, that is the email address you use as your LinkedIn username and it might be different than the one you have already checked.If all else fails, just visit https://jobs.crossover.com directly, search for this job, and click "Apply". You will be prompted to reset your password if you already applied using LinkedIn EasyApply. Crossover Job Code: LJ-3889-SG-Singapor-SoftwareEngine.002Show moreShow less
Skills