Sign in or register for a JobTech account.
Jobs that require

radio frequency

skill

Implement Product Road Map and align with CMO/CTO; with the strategic directions from Management/ Strategic Marketing, craft out the lifecycle of each product, preferably with TMC
Work closely with Designs/PMO team to achieve Road Map
Prioritise work on the product (including support)
Provide the customer requirements for Product development
Manage product as per project with timeline and prioritise tasks accordingly
Detailed the Product Specification/ Design Goal Specification for Design Centers to work on
Liaise Read more
with PMO on project milestone
Assist Sales by providing technical product information
Providing the technical know-how of each product's feature capabilities and limitation.
Advising technical feasibility in new/ unique requirement from Sales.
Provide technical documents (eg: Application Notes).
Technical support and verification for product brochure, fact sheets, manuals.
Provide content for Marcoms in crafting out factsheet, Brochures, etc
Verify and approve the release of collaterals.
Review and Accept Releases from Development Teams
Validate through releases against Product Specification/ Design Goal Specification for approval
Manage the Product Variants
Different product naming, various product HW and SW, system integration
Work with product engineers and MBU team for smooth product transfer, mass production and EOL notice.


Requirements:


Bachelor's Degree in Electrical or Electronics Engineering
Min. 3-5 years' experience in Communication/RF products background
Work experience in Electronics Manufacturing Industry as a plus
Ability to multitask and strong computer knowledge as a plus
Good Interpersonal skill
Able to travel frequently

Electronics Manufacturing
>5 days work week
>North Area

Interested candidates, please state last / expected salaries, notice period and email to: [Click Here to Email Your Resume]
>(In MS Words format preferred)
Attn: Audris Teo (Registration No.: R1102063)

TODAY'S CAREER PTE. LTD.
>10 Anson Road International Plaza #30-13
>Singapore 079903
>Fax: 6227 6121
>Employment Agency Number: 96C3160
>GST Registration Number: 201008417C

Log in to our website for the most current list of job advertisements: (Click the advertisement link at Job Seeker page)
>Website: www.todaycareer.com.sg
>Email: [Click Here to Email Your Resume]
Skills Responsibilities:

Work closely with internal and external parties to develop prototypes of software applications and hardware products.
>
Grow company revenues by developing new integrated solutions (products & applications.)

Manage existing and future assigned products and setting objectives and reporting on performance.

Manage product and applications certification processes.

Create test cases or test plans to validate that applications and products meet system requirements and functionalities.

Work with vendors to identify and resolve issues related to applications and Read more
products.

Manage application and product life-cycles.

Generate products and services from inception to commercialization for customers.

Ensure customer satisfaction goals are met.
Requirements:

Minimum a Diploma in Engineering or similar field.
At least 3 years of relevant experience.
Possess experience in Product life-cycle design and management.
Strong knowledge in RF/ Cellular/ IP network.
Able to work independently or as a team.

All Successful candidates can expect a very competitive remuneration package and a comprehensive range of benefits.
Interested candidates may wish to email your resume in a detailed Word format to [Click Here to Email Your Resume]We regret that only shortlisted candidates will be notified
Lim Xing Yi JamiePeople Profilers Pte Ltd, 100 Beach Road #33-06, Shaw Tower Singapore 189702, Tel: 6594 9896
EA License Number: 02C4944, EA Registration Number: R1433649
Skills

JOB PURPOSE:

Analog and power specialist provides the applications and design of analog and power solutions to Futures customer base, utilizing their own design experience and their product knowledge gained during training sessions held by Manufacturers for which Future are franchised.

This is achieved through adopting a `Systems Solution approach when promoting products and solutions to Futures customers. This should always be carried out with the goal of maximizing the Read more
offerings from Futures line-card.

PRINCIPAL ACCOUNTABILITIES:

The analog and power specialist is highly specialized on analog and power technologies. Which is built on top on the four focus business group foundation for a Technical Solutions Manager (TSM): 1) Micro controller, 2) Analog & Linear, 3) Power discretes and 4) Passive & Electromechanical.

By specializing, the analog and power specialist is able to combine their design experience with the knowledge gained through training on RF technologies, enabling them to add value to our customers design process.

The analog and power specialist interfaces directly with all Futures customers and all levels of staff and Management within Future.

JOB CONTENT (PRIMARY & SECONDARY FUNCTIONS):

It is the responsibility of the analog and power specialist to carry out the following:

Primary Functions

Represent Futures interest at all technical levels and offer a level of support required by Futures customers to ensure that Futures customers clearly identify Future with the projects undertaken, thus increasing the probability of Future winning the identified opportunity.

Analog and power specialist is required to work together with Futures Sales, Product Marketing Department and Suppliers, to establish which products are best suited to Futures customer base and also which target markets to address. They will support and assist TSM for RF related topics. Having identified such products and markets, the FCS and NFC specialists are to promote by way of application examples, demonstration and/or design-in, putting the identified products to Futures customers.

Maintain accurate customer information on the Technical database (CRM), allowing all opportunities to be tracked to a successful conclusion.

Perform associative selling by providing all technical details to the TSM so as to capture the most component within the BOM list.

Analog and power specialist will have a customer base of 200 accounts. Spread across multiple countries and Future Electronics branches.

Secondary Functions

Assist in the maintenance of manufacturers design registration schemes, thus helping to secure Futures commercial position within its customer base and ensuring eligibility for any design incentive bonuses.

Train Futures sales force and product marketing to provide technical product & application knowledge.

REQUIREMENTS

Minimum requirements: Bachelor of Electrical/Electronic Engineering.

Possesses in-depth knowledge and technical competency with devices in the specific group of responsibility (Analog & Linear, Micro-controller, Power Discretes & Design).

At least 5 years design experience with products in his/her product specialization category.

Possesses strong Communication and Presentation Skills, including the ability to present information and ideas in a confident fashion to the customers engineers and technical managers.

Displays good Commercial Awareness and Understanding of the business impact on how designs affect customers' profitability.

Able to commit to response times, i.e. having a sense of urgency

Proficient in allocating own resources

Able to prepare budgetary proposals and quotations

Able to select and specify devices for designs

Able to make decisions on how to optimize limited company resources. Example, deciding which customers to lend evaluation tools and demonstration equipment.

Willing to escalate issues when they are beyond the TSMs area of influence, both internally and externally.
Skills

Implement Product Road Map and align with CMO/CTO; with the strategic directions from Management/ Strategic Marketing, craft out the lifecycle of each product, preferably with TMC
Work closely with Designs/PMO team to achieve Road Map
Prioritise work on the product (including support)
Provide the customer requirements for Product development
Manage product as per project with timeline and prioritise tasks accordingly
Detailed the Product Specification/ Design Goal Specification for Design Centers to work on
Liaise Read more
with PMO on project milestone
Assist Sales by providing technical product information
Providing the technical know-how of each product's feature capabilities and limitation.
Advising technical feasibility in new/ unique requirement from Sales.
Provide technical documents (eg: Application Notes).
Technical support and verification for product brochure, fact sheets, manuals.
Provide content for Marcoms in crafting out factsheet, Brochures, etc
Verify and approve the release of collaterals.
Review and Accept Releases from Development Teams
Validate through releases against Product Specification/ Design Goal Specification for approval
Manage the Product Variants
Different product naming, various product HW and SW, system integration
Work with product engineers and MBU team for smooth product transfer, mass production and EOL notice.


Requirements:


Bachelor's Degree in Electrical or Electronics Engineering
Min. 3-5 years' experience in Communication/RF products background
Work experience in Electronics Manufacturing Industry as a plus
Ability to multitask and strong computer knowledge as a plus
Good Interpersonal skill
Able to travel frequently

Electronics Manufacturing
>5 days work week
>North Area

Interested candidates, please state last / expected salaries, notice period and email to: [Click Here to Email Your Resume]
>(In MS Words format preferred)
Attn: Audris Teo (Registration No.: R1102063)

TODAY'S CAREER PTE. LTD.
>10 Anson Road International Plaza #30-13
>Singapore 079903
>Fax: 6227 6121
>Employment Agency Number: 96C3160
>GST Registration Number: 201008417C

Log in to our website for the most current list of job advertisements: (Click the advertisement link at Job Seeker page)
>Website: www.todaycareer.com.sg
>Email: [Click Here to Email Your Resume]
Skills

Implement Product Road Map and align with CMO/CTO; with the strategic directions from Management/ Strategic Marketing, craft out the lifecycle of each product, preferably with TMC
Work closely with Designs/PMO team to achieve Road Map
Prioritise work on the product (including support)
Provide the customer requirements for Product development
Manage product as per project with timeline and prioritise tasks accordingly
Detailed the Product Specification/ Design Goal Specification for Design Centers to work on
Liaise Read more
with PMO on project milestone
Assist Sales by providing technical product information
Providing the technical know-how of each product's feature capabilities and limitation.
Advising technical feasibility in new/ unique requirement from Sales.
Provide technical documents (eg: Application Notes).
Technical support and verification for product brochure, fact sheets, manuals.
Provide content for Marcoms in crafting out factsheet, Brochures, etc
Verify and approve the release of collaterals.
Review and Accept Releases from Development Teams
Validate through releases against Product Specification/ Design Goal Specification for approval
Manage the Product Variants
Different product naming, various product HW and SW, system integration
Work with product engineers and MBU team for smooth product transfer, mass production and EOL notice.


Requirements:


Bachelor's Degree in Electrical or Electronics Engineering
Min. 3-5 years' experience in Communication/RF products background
Work experience in Electronics Manufacturing Industry as a plus
Ability to multitask and strong computer knowledge as a plus
Good Interpersonal skill
Able to travel frequently

Electronics Manufacturing
>5 days work week
>North Area

Interested candidates, please state last / expected salaries, notice period and email to: [Click Here to Email Your Resume]
>(In MS Words format preferred)
Attn: Audris Teo (Registration No.: R1102063)

TODAY'S CAREER PTE. LTD.
>10 Anson Road International Plaza #30-13
>Singapore 079903
>Fax: 6227 6121
>Employment Agency Number: 96C3160
>GST Registration Number: 201008417C

Log in to our website for the most current list of job advertisements: (Click the advertisement link at Job Seeker page)
>Website: www.todaycareer.com.sg
>Email: [Click Here to Email Your Resume]
Skills Overview

</h2>

Other companies make products. We make a difference!

Promoting safe living and working environments.

UL is a global independent safety science company with more than 120 years of expertise innovating safety solutions from the public adoption of electricity to new breakthroughs in areas such as sustainability, renewable energy, mobile payment security and nanotechnology. Dedicated to promoting safe living and working environments, UL helps safeguard people, products and places in important Read more
ways, facilitates trade and provides peace of mind. We connect people to safer, more secure, more sustainable products, services, experiences and environments – enabling smarter choices and better lives.

UL helps companies demonstrate safety, confirm compliance, enhance sustainability, manage transparency, deliver quality and performance, strengthen security, protect brand reputation, build workplace excellence, and advance societal wellbeing. Some of the services offered by UL include: inspection, advisory services, education and training, testing, auditing and analytics, certification software solutions, and marketing claim verification.

This Engineer will be based in our Laboratory in Kian Teck (Nearest MRT Pioneer). This is for our Consumer Technology business unit and you can find out more about the division here - https://ctech.ul.com/

Our global presence allows UL to offer a local service with worldwide coverage. UL takes an integrated and customized service approach to meet all of our client's product testing and compliance needs. These streamlined service paths can help clients obtain the required certifications and approvals they need to sell their products in their target markets. UL has a wide experience in testing all major wireless technologies, and we specialize in testing and compliance for products that contain multiple wireless technologies. Our teams work closely with our customers, helping them to address any issues that may arise during the testing process quickly and efficiently.

Responsibilities

The Engineer serves as Project Lead for projects as assigned and is responsible for evaluating, explaining, and completing the test report for intricate customer samples. Follows complex defined test plans and data sheets. Operates and maintains complex test equipment to test customer samples. Communicates with customers during setup and operation to ensure proper evaluation.

Job Responsibilities

Follows complex defined test plans and datasheets with/without necessary supervision/support. Evaluates test performance and sample operation to properly evaluate test results. Records and explains test results and completes test report.

Serves as Project Lead for simple test programs as assigned with the necessary assistance. Communicates project status and results as needed. Holds responsibility for defining test plan, report completion and accuracy, meeting of agreed deadlines, and managing project related activities.

Examines complex customer samples with help and learns to operate appropriate tests for each case. Communicates with customers during setup and operation to ensure proper evaluation.

Understands specific test standards and product technology for scope of responsibility.

Directs, builds and/or adapts simple test setups and equipment for assigned work, based on test plans and instructions from engineering.

Operates and maintains complex test equipment appropriately to measure and test customer samples. Performs complex maintenance on designated test equipment and laboratory area. May perform complex calibration of test equipment

Integrates basic continuous improvement concepts and techniques for both process and equipment. Communicates with management and technical staff to provide suggestions for new equipment, processes, and forms to improve accuracy and efficiencies.

Performs adhoc duties.

Qualifications

The ideal candidate should possess a Masters/ Bachelor's Degree in Electronics Engineering, preferably specializing in the areas of RF circuit design or communications. He/She should have a minimum 5 years of experience in RF system, subsystem; and circuit level of hardware design, implementation and testing. You should be able to perform RF gain budget, noise figure and spurious measurement. Experience in work involving higher RF frequencies will be an advantage. Ideal candidates who can hit the ground running should have in-depth understanding of Product Development Life Cycle and Project Management, knowledge of RF test methodologies and use of RF test equipment such as spectrum analyzer, signal generator, power meter, noise figure meter and network analyzer, able to read and interpret/develop technical documents such as schematics, datasheets, design document and test procedures as well as familiarity with ETSI and FCC standards. We seek proactive team players to be part of the UL Family.

<h2>
Skills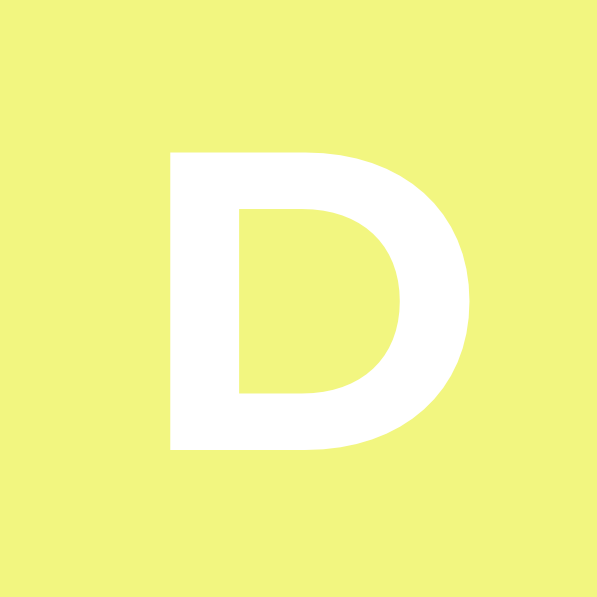 DRW

is a technology-driven, diversified principal trading firm. We trade our own capital at our own risk, across a broad range of asset classes, instruments and strategies, in financial markets around the world. As the markets have evolved over the past 25 years, so has DRW – maximizing opportunities to include real estate, cryptoassets and venture capital. With over 900 employees at our Chicago headquarters and offices around the Read more
world, we work together to solve complex problems, challenge consensus and deliver meaningful results. It's a place of high expectations, deep curiosity and thoughtful collaboration.

Our Network Services and Operations team is looking for a dedicated Network Engineer to be part of an industry leader in high performance networking. You'll have the opportunity to work on one of the most advanced networks in the world, experiment with the latest technologies and be a pioneer in the networking industry. You'll be part of a driven and dynamic global team, focusing on managing, improving and monitoring a global cutting edge network.

What you bring to the team:

At least 5 years of experience supporting a large-scale complex high performance network

Strong knowledge of Switching, Routing (BGP, OSPF) and Multicast (IGMP, PIM) protocols

Strong knowledge of Linux

Strong knowledge of monitoring tools such as Grafana, PRTG, SNMP, Splunk or equivalent

Excellent analytical, organizational and problem solving skills

Proven ability to work under pressure in a fast-paced environment with competing priorities

A high level of energy and a passion for creativity and innovation

The flexibility to participate in a rotating on-call schedule including weekends

Excellent written and verbal communication skills in English

Able to work independently with minimal supervision

Ability to travel to North America on occasion for training (Up to 2 months for initial training)

Bonus points for:

Experience with wireless networks and knowledge of RF principles

Certifications such as CCNP or equivalent

Scripting skills in Python or equivalent

As a Network Engineer for DRW, here are some of the things you'll focus on:

Using proprietary and industry standard monitoring and analysis tools to identify, diagnose and solve network related issues throughout our global infrastructure

Providing operational support for our global microwave network

Proactively identifying enhancements to existing configurations, technologies and procedures to improve performance

Contributing to the documentation of network processes, systems and configurations

Supporting the configuration, installation and testing of equipment, including custom hardware platforms throughout our global infrastructure
Skills Jobscope:
Financial Reporting - GL
>● Ensure that all monthly, quarterly, Year-End, ad hoc reportings and closings are performed and submitted on a timely and accurate basis in conjunction with Finance Service Center and are in compliance with local & US GAAP and the processes are managed efffectively.
>● Ensuring timely recording of all financial transactions according to reporting guidelines and procedures.
>● Ensure the timely submission of SAP forms and Read more
reconciliations in Runbook.
Financial Reporting - Disbursement & T&E
>● Ensure the accurate and timely execution of payments and ensure effective work relationship with Finance Service Center to meet all PMI Standards.
>● Assist employees / FSCs with Concur submissions / issues.
Financial Reporting - Statutory
>● Assist to coordinate with external auditors and ensure timely and complete statutory filing.
Financial Reporting - Intercompany
>● Ensure that all intercompany activities and recharges are properly accounted for and supported by valid Documentations (e.g. Intercompany Agreements, etc.) to meet both accounting and tax compliance with local requirements.
Budget
>● Assist with the input of Income Statement and Balance Sheet forecasts during RF / OB cycles, including headcount submission.
Treasury - CAPEX
● Support CAPEX purchase and disposal process to ensure compliance with P&P, including the preparation and completion of Form 650.
● Conduct annual asset count for accuracy and completeness and ensure proper fixed asset tagging.
● Coordinate with FSC to ensure accurate and timely recognition of CAPEX and related expenses, as well as, the monthly schedules for submission.
● Assist with the input of CAPEX budget.
Requirements:

Able to start work immediately
Min Diploma/Degree in Accountancy/Finance or other related field
Finance Analyst experience will be an advantage

Interested Candidates please send your resume to [Click Here to Email Your Resume]
Recruitment Consultant:
>Huang Jingsheng Kevyn (R1333338)
>RECRUIT EXPRESS PTE LTD (99C4599)
Skills Jobscope:
Financial Reporting - GL
>● Ensure that all monthly, quarterly, Year-End, ad hoc reportings and closings are performed and submitted on a timely and accurate basis in conjunction with Finance Service Center and are in compliance with local & US GAAP and the processes are managed efffectively.
>● Ensuring timely recording of all financial transactions according to reporting guidelines and procedures.
>● Ensure the timely submission of SAP forms and Read more
reconciliations in Runbook.
Financial Reporting - Disbursement & T&E
>● Ensure the accurate and timely execution of payments and ensure effective work relationship with Finance Service Center to meet all PMI Standards.
>● Assist employees / FSCs with Concur submissions / issues.
Financial Reporting - Statutory
>● Assist to coordinate with external auditors and ensure timely and complete statutory filing.
Financial Reporting - Intercompany
>● Ensure that all intercompany activities and recharges are properly accounted for and supported by valid Documentations (e.g. Intercompany Agreements, etc.) to meet both accounting and tax compliance with local requirements.
Budget
>● Assist with the input of Income Statement and Balance Sheet forecasts during RF / OB cycles, including headcount submission.
Treasury - CAPEX
● Support CAPEX purchase and disposal process to ensure compliance with P&P, including the preparation and completion of Form 650.
● Conduct annual asset count for accuracy and completeness and ensure proper fixed asset tagging.
● Coordinate with FSC to ensure accurate and timely recognition of CAPEX and related expenses, as well as, the monthly schedules for submission.
● Assist with the input of CAPEX budget.
Requirements:

Able to start work immediately
Min Diploma/Degree in Accountancy/Finance or other related field
Finance Analyst experience will be an advantage

Interested Candidates please send your resume to [Click Here to Email Your Resume]
Recruitment Consultant:
>Huang Jingsheng Kevyn (R1333338)
>RECRUIT EXPRESS PTE LTD (99C4599)
Skills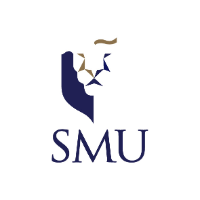 Lead research on developing new forms of energy-efficient sensing, based on techniques such as energy harvesting and RF power transfer
Create novel algorithms and technologies for multi-modal sensing that harnesses wearables and infrastructure (loT) sensors
Supervise research engineers and guide PhD students in academic research and prototype development
Produce high-quality research publications with minimal day-to-day supervision

Qualifications

Minimum PhD in Compter Science/ Electrical Engineering or relevant disciplines
Proven track record in embedded system design Read more
(eg. with ATMEL platform) and applications for embedded sensing platform
Project-level experience with energy harvesting technologies and platform
High-quality publications inacademic venues related to pervasive and ubiquitous computing
Coding experience with programmable embedded and experimental platforms, such as USRP, WARP and Raspberry PI
Graduate level knowledge of wireless networking, signal processing and wireless sensor networks
Skills