Sign in or register for a JobTech account.
Jobs that require

reliable

skill

Job Responsibilities:

Drive 14 ft Lorry
Helping to load and unloading


Requirements:

Self-disciplined, responsible, punctual, reliable.
Able to read and understand simple English
Possess Class 4 Driving license
>Willing to work OT.


Interested candidate please forward your resume to [Click Here to Email Your Resume] or call +(65) 63308543 for further discussion.

Forte Employment Services Pte Ltd (10C3364)
Skills

What you do:

Responsible for accurate and timely payroll processing
Verification of overtime and allowances for the payroll processing
Perform bi-monthly/monthly payroll computation (existing, resigns and new hires)
Set-up and maintain the employee profiles and pay element into the HR system
Generate payroll reports as per requirement
File and store all payroll related correspondence in the necessary location (filing or PC storage)
Preparation and submission of IR8A, IR21, compile statutory and other statistical information reports Read more
or surveys as required
Managing and preparation of the administrative duties such as invoices, staff welfare, leave application, new hires, resign employee, staff access, PPE items, medical claims and etc
Maintain employee P-files and attendance management
Assist in on boarding process for new hires and/or exit process for resign employee
Provide HR customer service and respond in manner to internal and external party
Register employee for training, courses, workshops or seminars, if any
Involved in the planning and execution of company event/activity
Assist in administrative support such as data entry, reports, work pass matter related and etc
Assist with special projects and assignments as necessary
Perform other HR duties as and when assigned which are not mentioned on above


For you to qualify for the job:
• Singaporeans only or PR
• Minimum 2 years of relevant working experience, HR experience will be advantage
• Bilingual in both language in order to liaise with non-English speaking employee, supplier and/or associates
• Good numeracy skills and able to work independently
• Attention to details, Responsible, Reliable, Meticulous, Team player and Proactive
• Experience in handling payroll system/experience is advantage
• Proficient in MS Excel
• Good time management and strong in multi-tasking skills

Interested candidates who wish to apply for the advertised position, please apply and ensure you have attach an updated copy of your resume.
>
Only shortlisted candidates will be contacted
Skills Recruit Express Pte Ltd is a part of HRnet Group, a well-established group of HR staffing solutions company listed in the SGX – Singapore Stock exchange. With the client based growing and expanding extensively, we are looking for like-minded individuals who are looking to grow the company and make a change. If you are looking to work in a dynamic, challenging yet rewarding job, this would be an Read more
excellent opportunity for you!

Job responsibilities:

Responsible for the entire life cycle of the candidate experience
Create a positive memorable experiences for all candidates
Develop creative ideas to source for talents via various means of communication
To source for prospective clients that have potential hiring projects
Efficiently process and overcome obstacles that causes bottlenecks so as to remain competitive in the marketplace


Qualifications:
>
Selfdriven, reliable and hardworking individuals
A good degree from any school of study
Good team player with positive attitude
Good interpersonal skills with a passion about working with people


*This is an internal & client facing role for Recruit Express.

Interested applicants please send your detailed resume to:
[Click Here to Email Your Resume]

Tang Si Jia Alanna
Talent Acquisition Specialist
Recruit express Pte Ltd
EA License No.: 99C4599
Skills Salary: $1,900 Basic
>Work Days: 5 Days
>Work Location: Tai Seng (near MRT)
>Work Terms: Full-Time Permanent

Job Duties:
>• Picking, packing and sorting of the items.
>• Issuing and receiving the parts and items.
>• Assist in warehouse arrangement and stock taking.
>• Loading and unloading.
>• Other general warehouse duties assigned.

Requirements:
>• Physically fit and energetic
>• Possess Forklift driving licence preferred
>• Computer literate
>• Responsible and reliable
>• Singaporean only need apply

Please submit your resume in MS Word Read more
format to [Click Here to Email Your Resume]
>
>Please remember to include your
1) Recent photo
>2) Current salary & Expected salary
>3) Notice period
>
>UNITED PERSONNEL SERVICES
>Blk 134 #04-309L
>Jurong Gateway Road
>Singapore 600134
>Tel: +65 6565 1939
>www.united-personnel.com
>
>EA Licence No. : 05C5278
>Registration No.: R1103477
>
>(All applications will be treated in strictest confidence. We regret that only shortlisted candidates would be notified)
Skills
We are currently hiring on behalf of our client, a reputable organisation and would require suitably qualified candidates to send in your applications to us.


Working Location: Nearest MRT – One-North

Responsibilities:

Managing executives' calendars and set up meetings across multiple time zones
To handle complex travel arrangements
Processing of travel claims, services and purchases order
Updating, tracking of expenses
Acting as the point of contact among executives, employees, clients and other external/internal partners
Managing information Read more
flow in a timely and accurate manner
Assist team in office administrative support as well as planning and organizing internal events


Requirements:

Minimum Diploma in any field
3 to 5 years of general administration or secretarial experience supporting Managerial and above
Well-organized, have great time management skills and be able to act without guidance
Street-smart and possess high level of EQ
Highly self-motivated, professional, and capable of managing workload and prioritizing tasks in a fast-paced corporate MNC environment
Proficient in MS Office and e-calendars
Good stakeholder management
Friendly and reliable with good communication and interpersonal skills
Positive attitude and flexible
Discretion and confidentiality


***We regret to inform that only shortlisted candidates will be notified.


Interested applicants, please send a copy of your detailed resume in MS Words format to [Click Here to Email Your Resume] for immediate processing.

Thank you.


Pang Ai Wei (Registration ID: R1438040)
>EPS Consultants Pte Ltd (License No: 95C5630)
Skills Alps Group, located in Singapore, Singapore, is looking to hire an Administrative Executive.

Job Description:

Provide very strong office, sales support and operational task.

Issue tax invoices, delivery orders, clerical task, including accurate data entry and report preparation.

Match monthly reports, ensure accuracy.

Handle weekly banking deposit and postal service.

Stocks order and sourcing of products.

Answering phone calls in the most polite, friendly and professional manner.

Proactively reply to customer email's or inquiries at the Read more
fastest speed.

Create quotations for sales team or any other support.

Contact customer for payment

Requirements:

Diploma with minimum 3 years of administrative experience.

Strong ability to pick up errors or predict errors.

Can meet short deadlines.

Strong ability to work under stress and complete tasks with minimal mistakes.

Can complete all tasks given with good follow up skills.

Can call or meet customers for service issues.

Confident in making calls or meet customers face to face for customer service related job.

Has strong initiation to solve problems once discovered.

Has very strong observation and are very meticulous.

Has strong knowledge of most functions in MS office programs.

Can work independently once trained.

Has to be reliable, responsible, always punctual and must be a team player.

Having a positive mindset is required in this fun-loving organization.

Salary:

SGD 1,800 - SGD 2,400
Skills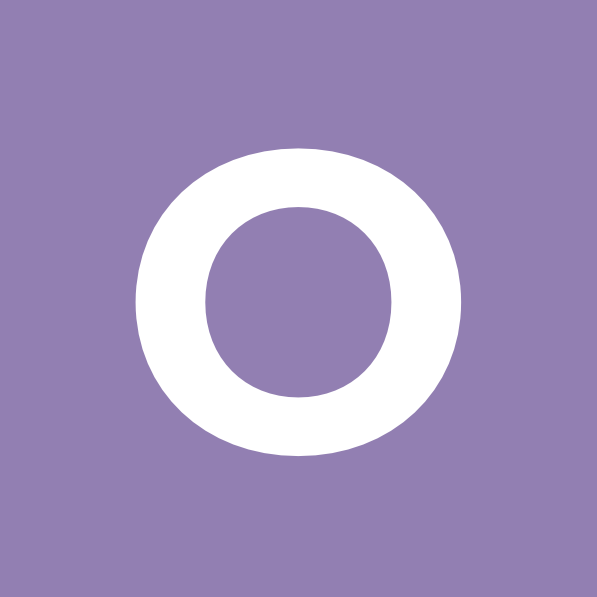 Propose best-fit architecture solutions for projects

Advise on complex coding, issues & resolution

Provide detailed design (domain-driven, bounded context, granularity of microservices)

Work hands-on with the development team

Escalate design and implementation challenges to Technical Architect and Development Manager level for resolution

Contribute to identifying best-fit architectural solutions for one or more projects

Develop design of application and provide regular support/guidance on complex coding, issue resolution and execution

Be part of a learning culture, where Read more
teamwork and collaboration are encouraged, excellence is rewarded, and diversity is respected and valued.

Manage the Application Architects.

Overall architect to deliver the business capability ensuring architecture principles are adhered to, design review and define tech stack.

Preferably 7 years of experience in technology consulting, enterprise and solutions architecture and architectural frameworks in Java/J2ee technologies.

Preferably 3 years of experience in Micro-services architecture, Messaging (MQ, Kafka).

Nice to have experience in Cloud, and infrastructure setup.

Exceptional communication skills and the demonstrable ability to communicate appropriately at all levels of the organization; this includes written and verbal communications as well as visualizations.

Must be a team player able to work effectively at all levels of an organization with the ability to influence others to move toward consensus. Must be highly reliable, trustworthy, honest, and commitment oriented.

Strong situational analysis and decision-making abilities.

Experience in Financial Services with a focus on enterprise architecture.

Experience in defining new architectures and ability to drive an independent project from an architectural stand point.

Analytical skills.

Good experience in thought leadership, white papers and leadership/mentoring of staff and internal consulting teams.
Skills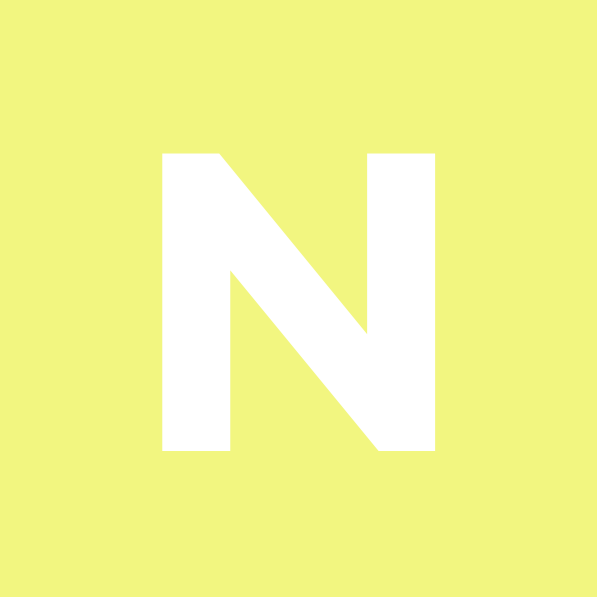 We are looking for a Technical Networking Consultant on a full time basis and / or a contract, part-time basis of 25 hours per week over a period of six months, on a fixed fee basis.

The candidate will provide his/her own laptop, phone and access to a reliable high speed broadband connection. He/She should be able to work remotely in an environment with minimal background noise/distraction for extended Read more
periods of time.

What you will do:
The applicant will gain first-hand, on-the-job experience of selling to established IT resellers and partners. Primary responsibilities of this role involve developing an in-depth technical understanding of the products and solutions across the various technologies of Namotek's vendors in networking, collaboration and security.

Key requirements are:

Three to four years of experience in IT infrastructure technologies around the hardware and applications implementations in a data center environment including deployment, installation, and preliminary high level configuration.
Experience in deployment of network security hardware's and applications (Firewalls, Router, Switches and AP).
Responsible for providing technical support to our customers in the form of installation, maintenance, and troubleshooting services within customer SLA up to Level 2 expertise
Own the technical relationship, including managing product and solution briefings, proof-of-concept work, and the coordination of additional technical resources
Ability to quickly learn, understand, and work with new emerging technologies, methodologies and solutions
Ability to work independently and remotely without constant direct supervision with deep technical support services requiring knowledge beyond Level 2 support


Specific responsibilities:

Engage with Namotek's customers on portfolio matters during pre and post sales as required
Study various product portfolios and make specific model recommendations for pre sales (RFPs etc.)
Provide subject matter expertise on the portfolio and deliver presentations at events and trainings, as required
Attend technical training online (recorded or live) as required by Namotek or its vendors
Advise Namotek's customers during the re-sale process for choosing and recommending product, creating bill of material, network design etc.
Provide support for network deployment as required by customers, including configuration of product.
Provide full after-sales support to Namotek's customers, including trouble shooting issues such as working with customer and vendor technical support to resolve customer problems on an urgent basis
Act as a focal point for network problem resolution. Identify and communicate network issues between vendor, Namotek's customers and any end users
Collaborate and communicate with Namotek's sales person to resolve non- technical (e.g. order, backorder, availability, etc.) customer issues
Gather market and competitive intelligence in relation to Namotek's offerings; be able to develop a feature comparison, by product and by competitor, in Microsoft Excel, to share with customers during the sales process


Skills required:

Bachelor's degree, diploma or certification in networking technology
Flexible, strong problem solver, self-motivated, organized, focused
Fluent in English. Mandarin is an additional advantage.
Skills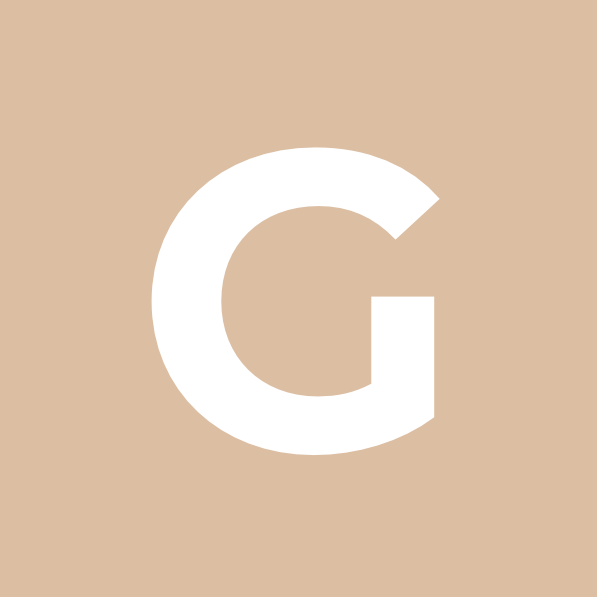 The ideal candidate would act as the right hand for the owner of the company. The candidate must have had prior experience in office work specifically for a construction/remodeling company.

Job responsibilities for this position are listed here but not limited to:

Provide support for the owner of the company

Must be able to efficiently multi-task

Must be professional through verbal and written forms of communication

Must have strong organizational skills

Must have prior Read more
knowledge for QuickBooks

Must be detail oriented with creating new filing as well as maintain the current filing system

Ability to hold confidential information with upmost caution

Preferably have knowledge and experience with Social Media operations

Preferred knowledge of CAD programming

Minimal Requirements for this job:

Have wide range of vocabulary and developed writing skills

Must have the ability to work unsupervised

Must have knowledge of Quickbooks

Have the ability to use good judgement and prioritize work tasks

Must be reliable and trustworthy

Must be able to multi-task

Must be able to prepare a professional and organized database that makes sense

Job Types: Full-time, Contract

Experience:

administrative: 1 year (Preferred)

Administrative Assistant: 1 year (Preferred)

Location:

Singapore (Preferred)
Skills • $3,500–4,300 + Bonus
>• 5 Day Work Week
>• Rewarding Career with Main Contractor!
>• Mainly government projects
>• Attractive Remuneration, Vibrant Work Culture!
>• West – Pioneer MRT

Our Client is an established A1 Main Contractor Firm in the Construction Field, seeking qualified candidates to join their dynamic team!


Responsibilities
Ensure that all contractual notices are issued in accordance with the conditions of contract
Able to source for sub-contractors/suppliers and negotiate for competitive prices
Develop the Read more
estimates and provides support in obtaining materials and subcontract pricing in conjunction with the project team requirements
Review specifications and drawings to determine scope of work, costing structures, contractual requirements, as well as review and incorporate reliable/established vendor list
Take off quantities, evaluate and certifies subcontractors' claim and Final Account
Performing ad-hoc job duties as assigned by management

Requirements

Degree / Diploma Civil/Structural, Quantity Surveying or related
Min. 3 years of relevant working experience working as a Quantity Surveyor
Advantageous in knowledge and experience in tendering for Civil projects
Has effective communication skills & organization skills

HOW TO APPLY:
>** Please submit your CV in Microsoft Words to Shane Lim Hoe Yuen (Reg no: R1984869) to the email below **

[Click Here to Email Your Resume]

FOR IMMEDIATE CONSIDERATION:
>Please indicate the below information in your resume:

Current & Expected salary
Reason(s) for leaving
Availability to commence work
Skills