Sign in or register for a JobTech account.
Jobs that require

repair and maintenance

skill

Job Description
To assist DC Facility Manager to govern the facility operation of Data Centres and remote buildings IT Rooms.
Management of Data Centre and remote building IT space power and space Capacity (including cable containment), Planning and Provisioning
Familiar with Structured Cabling system and its related components
Assist on cabling request and ensure quality Structured Cabling installation through close supervision of cabling installer
To backfill when 24x7 L1 facility engineers require assistance
Experience required
Minimum 5 years Data Centre facilities management and project experience.
Experience working in a high-pressured environment with 24x7 on-call responsibilities
Strong understanding of incident, problem and change management procedures based on ITIL best practices
Must be experienced in the operation, maintenance & repair of infrastructure including but not limited to power distribution, emergency generators, UPS systems, PDU's, chillers, pumps, CRAC units, Building Automation System, along with other components related to Power & HVAC support.
Experienced in managing Data Centre vendors, out-sourcing vendors and project execution.
Skills
Yearly Benefit:

Bonus Up to 3 - 6 month in a year
Door to door pickup

Responsibilities:

Preparing repair processes such as Disassembly, Clean, Repair and Assembly of Aircraft Components
Perform Visual and Dimension Inspection of Engine Components
Ensure parts are repaired according to Airworthiness and Aircraft Manual

Check and certify Workshop maintenance test rigs, machinery and tools records follow company procedures that relate to the accurate maintenance of material

Identify unserviceable parts and initiate parts Read more
requisitions

Record information in a timely and useful manner in accordance with Company procedures (Quality manual, AP&P, etc.)

Responsible for care and maintenance of personal and Company tools/equipment.Perform general facility maintenance as required

Requirement

Diploma in Mechanical, Mechatronic, Manufacturing, Production, Aerospace, Electrical or any relevant.
No experience require as training provided.

HOW TO APPLY:
Applicants who possess relevant experience for the above responsibilities are most welcome to apply. If you do not possess the above experience, your application will still be considered on individual merits and you may be contacted for other opportunities.

Please submit your updated resume in MS format by using the APPLY NOW BUTTON or send resume to [Click Here to Email Your Resume]

Our dedicated and approachable MCI consultants will get back to you soon for a confidential discussion.

Please include the following information in your resume:

Education background
Work experiences in point forms
Reason (s) for leaving
Current and expected salary
Date of availability / Notice period

By submitting your personal data and/or resume, you give consent to collection, use and disclosure of your personal data and/or resume by the company (or its agent) for the purpose of the processing and administration by company relating to this job application.
**We regret to inform that only shortlisted candidates would be notified. **
>We wish you all the best in your career search.

Fong Ming Fei (Alex)
>Registration Number: R1549345
>EA License Number: 06C2859
Skills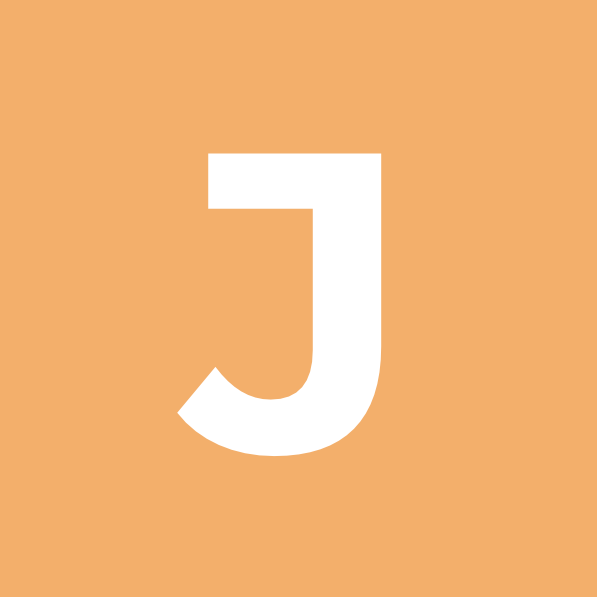 We are looking for passionate Service Engineer to join us!
Immediate hiring!

Location: West

Job descriptions:

Troubleshoot system and equipment to ascertain the cause of malfunction or breakdown.
Offer alternative solutions to problems and provide relevant costing should replacement of parts be required.
Assist in the installation after repair or overhaul is completed.
Assist in commissioning to ensure proper functioning upon completion of installation.
Conduct testing of company's products.
Ensure adequate after sales service by performing regular Read more
servicing and maintenance
Provide technical assistance and advice to both sales personnel and customers.
Assist the service engineers to co-ordinate, schedule and plan service activities


Job requirements

Min NITEC in Electrical/Mechanical Engineering or Equivalent
Good communication skills
Proficient in computer skills


Interested applicants, kindly furnish us with your detailed resume in MS Words format and click "Apply Now" button or send a copy of your resume to [Click Here to Email Your Resume]

** We regret to inform only shortlisted candidates will be notified. Applicants who do not possess necessary experience or qualification will still be considered on individual merits and may be contacted for other opportunities.**

JOBSTUDIO PTE LTD
EA License No: 10C4754
EA Personnel: Amanda Ong Eyen
EA Personnel Reg No: R2090336
Skills
Summary:
• Gross up to $2200
>• Bonus 3-5 months
>• Trasportation provided : DOOR-TO-DOOR
>• Full training provided
>• AWS + Shift allowances are provided
>• OT payable
>• Good career progression

Responsibilities:

Perform full assembly/disassembly of aerospace modules
Repair or overhaul components as needed
Follow the manual and instructions when carrying out maintenance and repair
Perform troubleshooting, maintenance works as needed

Requirements:

Possess Nitec or Diploma in Mechanical / Mechatronic / Aerospace / Manufacturing / Electrical / Electronics Engineering or related discipline

Applicants who possess relevant experience for the above Read more
responsibilities are most welcome to apply. If you do not possess the above experience, your application will still be considered on individual merits and you may be contacted for other opportunities.

Please submit your updated resume in MS format by using the APPLY NOW BUTTON
Alternatively, you may also email your resume to us at [Click Here to Email Your Resume]
Our dedicated and approachable MCI consultants will get back to you soon for a confidential discussion.
Please include the following information in your resume:

• Education background
>• Work experiences in point forms
>• Reason(s) for leaving
>• Current and Expected salary
>• Date of availability / Notice Period
*We regret to inform that only shortlisted candidates would be notified.*
Yeap Chun Heng(Roy)
>Registration No: R1988319
>MCI Career Services Pte Ltd
>EA License No: 06C2859
Skills Salary :$2800 - $3900 (basic) + 1 nth AWS + Variable bonus
Location : Near AMK
Our client is a US MNC High tech semicon equipment manufacturer

Responsibilities:
• Performs the set-up, calibration, testing and troubleshooting of circuits, components, instruments and mechanical assemblies
>• Tests and troubleshoots assemblies and/or final systems. May complete rework on assemblies and/or systems as a result of testing.
>• Prepares technical reports summarizing findings and recommending solutions to technical problems.
>• Assist Read more
in the selection and set-up of specialized test equipment.
>• Responsible for auditing, refurbishing, upgrading and installing tools.

Requirements:
• Diploma/Bachelor Degree in Electrical/Electronic/Mechanical Engineering or equivalent . Those without working experience are welcome.
>• Ability to read technical drawings/procedures and use a variety of precision testing and measuring instruments.
>• Minimum 3 years' experience in semicon equipment Maintenance / Troubleshooting / Installation.
>• Able to troubleshoot, diagnose, repair and debug complex electro/mechanical and optical equipment and systems.
All Successful candidates can expect a very competitive remuneration package and a comprehensive range of benefits.
Please email your resume in a detailed MS Word format to [Click Here to Email Your Resume] stating
1) Current Drawn
2) Expecting Salary
3) Date Available
4) Reason to Leave each job:

We regret that only shortlisted candidates will be notified.

Angela Win Myint
People Profilers Pte Ltd,
10 Anson Road #09-01/02 International Plaza
Singapore 079903
Tel: 6805 0857
www.peopleprofilers.com
EA License Number: 02C4944
EA Personnel Reg no. R1984514
Job ID: 47360
Skills Location: Near Admiralty MRT
Salary Range $4000 - $5500
Working Hours: Monday to Friday / 830am-530pm
Our Client specialist in Systems Integrator for Engineering, Information Technology, Security and Communications, providing holistic value engineering services and support to our clients.
Job Description:

Develops and implements policies and procedures to improve operations and function of the department.
Office maintenance (including copier, lighting and etc), monitors and procures needed supplies for office, utilities, reception, mailroom, and pantry.
Arrangement of newspaper, Read more
courier/mails, business card arrangement and cleaner duty.
Ensures a safe, secure, and well-maintained facility that meets environmental, health, and security standards.
Manages the maintenance and repair of machinery, equipment, and electrical and mechanical systems.
Handle business travelling matters and outstation claims for employees
Organizing Company or Business events
Handling security passes for employees and visitors
Manage planning and opening of offices, including location selection, office design, renovation and moving in.
Working alongside finance, legal and partners on all office administration matters
Supervise/negotiate contracts and purchase requests with service providers including office lease, travel agents, hotels, car companies, telephone companies etc.
Supervise maintenance of office records across all offices
Corporate insurance management
Licensing application / renewal
Prepare workstation for new hires
Ordering of hampers and condolences wreath

Requirements:

Project management
Written and verbal communication skills
Supervisor
Scheduling and planning
Leadership
Organizational skills
Attention to detail
Administrative writing and reporting skills

All Successful candidates can expect a very competitive remuneration package and a comprehensive range of benefits.

Please email your resume in a detailed MS Word format to [Click Here to Email Your Resume] stating
1) Current Drawn
2) Expecting Salary
3) Date Available
4) Reason to Leave each job:

We regret that only shortlisted candidates will be notified.

Angela Win Myint
People Profilers Pte Ltd,
10 Anson Road #09-01/02 International Plaza
Singapore 079903
Tel: 6805 0857
www.peopleprofilers.com
EA License Number: 02C4944
EA Personnel Reg no. R1984514
Job ID: 46674
Skills
Responsibilities:

Providing installation, maintenance and repairs on equipment within Singapore to assure continuity of customer operations and high levels of customer satisfaction
Primary services include hardware maintenance, installation, basic software support (inhouse training provided)
Responsible for ownership of all customer issues/needs that are voiced or observed and acts appropriately;
Verify that the site environment meets the requirements prior to installation or rollout; Install customer systems according to the installation plan, certify that Read more
the installation or setup of the product meets the customer's requirements
Analyze and correct all technical problems on equipment within assigned customer accounts.
Perform periodic preventive maintenance routines on products and installs modifications to equipment.
Routine jobs to overhauls and maintenance repair.

Requirement

NITEC or Diploma in Electronic, Mechatronic, Mechanical, Electro-mechanical discipline
0 - 2 years of related experience
Personal computer skills (Microsoft Operating Systems and Microsoft Office Application),
Basic System OS and Applications (Microsoft Windows)

HOW TO APPLY:
Applicants who possess relevant experience for the above responsibilities are most welcome to apply. If you do not possess the above experience, your application will still be considered on individual merits and you may be contacted for other opportunities.

Please submit your updated resume in MS format by using the APPLY NOW BUTTON or send resume to [Click Here to Email Your Resume]

Our dedicated and approachable MCI consultants will get back to you soon for a confidential discussion.

Please include the following information in your resume:

Education background
Work experiences in point forms
Reason (s) for leaving
Current and expected salary
Date of availability / Notice period

By submitting your personal data and/or resume, you give consent to collection, use and disclosure of your personal data and/or resume by the company (or its agent) for the purpose of the processing and administration by company relating to this job application.
**We regret to inform that only shortlisted candidates would be notified. **
>We wish you all the best in your career search.
Fong Ming Fei (Alex)
>Registration Number: R1549345
>EA License Number: 06C2859
Skills Permanent
Tampines
Mon-Fri: 8:00 am to 5.30 pm
Up to $2500 with VB
>

Responsibilities
• Assist in the installation, maintenance, and repair of machinery.
• Operate tools in order to aid in the manufacturing process.
• Perform periodic checks on equipment and solve problems as detected.
• Work with others in order to ensure that equipment is in proper working order.
• Observe and follow company safety rules and regulations.

Period:

Permanent


Location:

Tampines


Working hours:

Mon-Fri: 8:00 am to 5.30 pm


Salary

Up to $2500 with Read more
VB


Requirements:

GCE 'O' Level / 'N' Level certificate or equivalent
Good technical experience and skillsets
Aptitude for math, problem-solving, computers, and mechanics.
Attention to detail.
Ability to work and communicate well with others.
Proficiency with hand tools.
Available for shift work.


Interested applicants, kindly email your detailed resume (MS Word format is preferred):

[Click Here to Email Your Resume] (R1107386)

Please ensure that applications sent through email are no bigger than 1Mb.

We thank all applicants for your interest but regret to inform that only shortlisted candidates would be notified.

Success Human Resource Centre Pte Ltd (EA License Number: 97C4832)
>1 Sophia Road, Peace Centre,
>#06-23/29 Singapore 228149
>T: 6337 3183 | F: 6337 0329 | W: www.successhrc.com.sg
Skills Salary :$2800 - $3900 (basic) + 1 nth AWS + Variable bonus
Location : Near AMK
Our client is a US MNC High tech semicon equipment manufacturer

Responsibilities:
• Performs the set-up, calibration, testing and troubleshooting of circuits, components, instruments and mechanical assemblies
>• Tests and troubleshoots assemblies and/or final systems. May complete rework on assemblies and/or systems as a result of testing.
>• Prepares technical reports summarizing findings and recommending solutions to technical problems.
>• Assist Read more
in the selection and set-up of specialized test equipment.
>• Responsible for auditing, refurbishing, upgrading and installing tools.

Requirements:
• Diploma/Bachelor Degree in Electrical/Electronic/Mechanical Engineering or equivalent . Those without working experience are welcome.
>• Ability to read technical drawings/procedures and use a variety of precision testing and measuring instruments.
>• Minimum 3 years' experience in semicon equipment Maintenance / Troubleshooting / Installation.
>• Able to troubleshoot, diagnose, repair and debug complex electro/mechanical and optical equipment and systems.
All Successful candidates can expect a very competitive remuneration package and a comprehensive range of benefits.
Please email your resume in a detailed MS Word format to [Click Here to Email Your Resume] stating
1) Current Drawn
2) Expecting Salary
3) Date Available
4) Reason to Leave each job:

We regret that only shortlisted candidates will be notified.

Angela Win Myint
People Profilers Pte Ltd,
10 Anson Road #09-01/02 International Plaza
Singapore 079903
Tel: 6805 0857
www.peopleprofilers.com
EA License Number: 02C4944
EA Personnel Reg no. R1984514
Job ID: 47360
Skills
Yearly Benefit:

Bonus Up to 3 - 6 month in a year
Door to door pickup

Responsibilities:

Preparing repair processes such as Disassembly, Clean, Repair and Assembly of Aircraft Components
Perform Visual and Dimension Inspection of Engine Components
Ensure parts are repaired according to Airworthiness and Aircraft Manual

Check and certify Workshop maintenance test rigs, machinery and tools records follow company procedures that relate to the accurate maintenance of material

Identify unserviceable parts and initiate parts Read more
requisitions

Record information in a timely and useful manner in accordance with Company procedures (Quality manual, AP&P, etc.)

Responsible for care and maintenance of personal and Company tools/equipment.Perform general facility maintenance as required

Requirement

Diploma in Mechanical, Mechatronic, Manufacturing, Production, Aerospace, Electrical or any relevant.
No experience require as training provided.

HOW TO APPLY:
Applicants who possess relevant experience for the above responsibilities are most welcome to apply. If you do not possess the above experience, your application will still be considered on individual merits and you may be contacted for other opportunities.

Please submit your updated resume in MS format by using the APPLY NOW BUTTON or send resume to [Click Here to Email Your Resume]

Our dedicated and approachable MCI consultants will get back to you soon for a confidential discussion.

Please include the following information in your resume:

Education background
Work experiences in point forms
Reason (s) for leaving
Current and expected salary
Date of availability / Notice period

By submitting your personal data and/or resume, you give consent to collection, use and disclosure of your personal data and/or resume by the company (or its agent) for the purpose of the processing and administration by company relating to this job application.
**We regret to inform that only shortlisted candidates would be notified. **
>We wish you all the best in your career search.

Fong Ming Fei (Alex)
>Registration Number: R1549345
>EA License Number: 06C2859
Skills