Sign in or register for a JobTech account.
Jobs that require

repair and maintenance

skill The Biomedical Equipment Engineer repairs, calibrates, maintains and performs preventative maintenance and makes purchasing recommendations on medical equipment used.
Biomedical technicians are assigned to a work unit that specializes in maintaining specific modalities of biomedical equipment used in both clinical and research areas.
Due to the amount of specialized equipment in this area, each technician must ultimately provide both primary service expertise and back up responsibility on multiple types of Read more
biomedical equipment.
This equipment must be maintained such that it provides reliable, accurate and high quality results for patient care and safety.
Most service calls are communicated directly from the equipment user to the technician and often requires a response time of 15 minutes or less.
The technicians must prioritize their own work appropriately and be available to work overtime if needed.
Individuals in this position must be customer focused with good communications and interpersonal skills.
Specialized knowledge obtained through on-the-job-training and manufacturer's training is required to maintain nearly all of the equipment assigned to this specialty.
The individual must be committed to continuously improving their knowledge and abilities in order to become and remain proficient. Individual must be highly organized, efficient, and multi-functional with the ability to work independently or in a team environment.


Our requirements:

Min Diploma or Degree in Biomedical Engineering
Min of 2 years experience in Biomedical Engineering
Must possess excellent team work and interpersonal skills with a strong emphasis on good analytical skills
Possess good customer interactions skills
Sound ability to troubleshoot and repair
Good communication skills

If you are interested in the position, do kindly drop your most updated resume to [Click Here to Email Your Resume] (Attn: Biomedical Engineer - Leon)

Thank You.

Leon Leong De Cong
R1551708
Recruit Express Pte Ltd (Healthcare & Lifesciences Division)
EA License: 99C4599
Skills Job description:

Perform onsite installation, troubleshooting & repair
Perform routine checks and maintenance
Ensure all ad-hoc works and preventive maintenance works are carried out expeditiously and on time
Works together with senior technicians, vendors and consultants to rectify, modify and upgrade and existing and potential critical issues for building and facilities maintenance
Responsible for general electrical fitting work, including installation of electrical equipment, electrical panel, cabling, conduits, connecting or termination etc
Training will be Read more
provided

Requirements:
· Diploma in Mechanical / Electrical Engineering / Building Services /Facility Technology or equivalent
· Knowledge in electrical terms eg. ACDC, Battery Motor, Single phase etc
· Possess a Singapore Class 3 license is an added advantage
· Registered with SCDF as Fire Safety Manager (FSM)
Skills
• $1800 - $2700
>• Working Location: Jurong
>• Workshop, Automotive / Vehicle
Job Scopes:
>• Coordinate with Workshop to distribute the repair orders, parking space
>• Monitor and arrange workflow of repairs and services
>• Update the Reception Team on status and timing of repairs
>• Track items sent for repairs outside the Company and return delivery
Additional Information:
>• 1-2 years relevant experience of leading / planning / coordination
>• Familiarity with Automotive repairs and workflow Read more
in a service workshop environment
>• Possession of computer knowledge is a plus
By submitting your personal data and/or resume, you give consent to collection, use and disclosure of your personal data and/or resume by the company (or its agent) for the purpose of the processing and administration by company relating to this job application.
Interested parties, WHATSAPP to 81387112(NO CALLS) for FAST REGISTRATION!
>Position: OCtrl
>Name
>Staying Area
>Availability
>Experience
❗ Only shortlisted candidate will be notified ❗
Tai Yen Wen (Eunice)
>Registration Number: R1986778
>MCI Career Services Pte Ltd.
>EA License Number: 06C2859
Skills Reporting To: Assistant Sales Admin Supervisor

Job Responsibilities:
Provide administrative support to Business Development Engineer

Duties:

Handle customer queries
Preparing quotations to customers
Send sales related documents
Sort and ensure proper filing for sales related documents
Liaise with different departments for sales-related issues. (E.g. coordinate with logistic department to ensure timely delivery)
Responsible for overdue payment collection from customers
Generate and update local sales orders through ERP system
Perform ad-hoc duties as assigned


Authority:
Endorse all local sales orders and documents Read more
within own sales area
Endorse receipt of customer's electric motors sent in for repair evaluation

Qualification:
Minimum GCE 'O' level/SPM/NITEC or equivalent
Skills Generates sales revenue for maintenance of 3rd party equipments and recovery of our brand of lifts and escalators.
Generate sales revenue for repair and contract renewal of lifts and escalators.
Monitor and prepare contract renewal
Prepare quotation for services repairs to customers.
Follow-up on quotation and arrange for repairs works to be carried out.
negotiate on price and terms and conditions.
General monthly and adhoc reports
Handle any other ad-hoc duties /tasks assigned by Managers.
Skills Lead the Service team to provide effective and timely services as requested by customers
Adjust and/or manage all existing scheduled production and job assignments
Act as a resource for employee questions and/or work instruction.
Assist with shop quotes.
Provide direction on ESH issues and housekeeping and maintain shop supplies and tooling
Obtain cost reductions through process improvements.
Provide/delegate training and assist in problem solving.
Keep employees advised of any changes in policy/work practices as such Read more
changes arise.
Be a leader of any changes as business evolves and assist with implementation as necessary for process improvements.
Constantly try to improve the company's performance towards higher customer service standards and improve financial performance.
Maintain employee focus on quality programs.
Keep employees advised of changes in work practices.
Review or alter any evaluation or job function for completeness or content based on customer service standards or desires and report any unusual circumstances.
Provide time guidelines for specific jobs/functions and review these guidelines with employees as required.
Collect, document, and provide feedback to employees on the quality of their workmanship and authorize any rework as deemed necessary to achieve zero defects.
Provide guidance and feedback to employees on day to day job engagement activities or responsibilities to ensure employees maintain focus on productive business tasks.
Ensure quality by completing all final inspections and repair reports.
Other duties as assigned


Requirements:


Degree / Diploma in Mechanical / Instrumentation / Mechatronics Engineering
Min 5 years of related experience in process & control or instrumentation service industry
Min 3 years of experience in a supervisory role.
Good people management skills with excellent communication and interpersonal skills at all levels.
Good knowledge on control valves, control and instrumentation.
Result-oriented with strong leadership, organizational and planning skills
Decisive, drive and ability to deliver effective, innovative solutions.


Interested & qualified applicants, please forward your latest CV in MS word format to [Click Here to Email Your Resume]
Skills Jobs Responsibilities

Overall in-charge of administration, management and supervision of all improvement projects and maintenance programmes
Planning and management of activities of outsourced service partners, providing supervision and guidance
Check and ensure maintenance of all systems are being carried out according to plan and contracted scope of work and manage facilities related to timely repair and replacement work.
Develop and implement policies, protocol and procedures to maintain full compliance with the prevailing Read more
legislative acts and regulatory requirements.
Manage and oversee operations and the implementation and maintenance of internal systems to ensure protocol are followed and met.
Conduct regular inspections for potential safety hazards and unsafe conditions
Initiate corrective measures to maintain a secure, safe and healthy work environment
Assist in emergency management and contingency planning
Responsible for tender process for maintenance contract and project works.
Responsible for security operations
Management of Tenants and internal stakeholders

Job Requirements

Min. 5 years of experience in managing building facilities

Application Procedures
Interested candidates, please email your resume to:
Attention: Lynn Mak Ling Ling (CEI No. R1986990)
[Click Here to Email Your Resume]
>Recruit Express Pte Ltd (EA No. 99C4599)
Skills Job description:

Prepare documentation for car purchases and disposals
Liaise with workshops for repair and maintenance of vehicles
Monitor the cost of repair and maintenance
Manage the movements of vehicles from dealers, workshops and hirers
Ensure the vehicles are always in the best condition
Ensure accuracy of inventory system at any point in time
Monitoring Accident cases and good follow up with hirers


Requirements:

Diploma in any discipline
Excellent customer service skills
Possess Singapore Class 3 or 3A driving Read more
license and with good driving record
Knowledge of accident protocol will be an advantage
Skills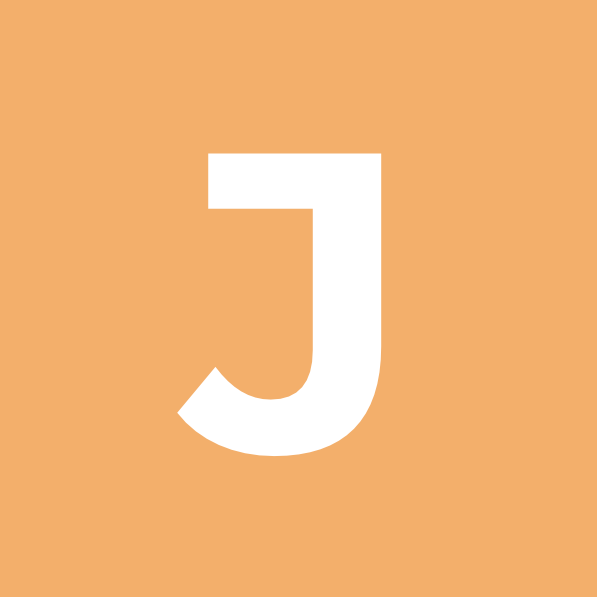 Job Title: Customer Support EngineerIndustry: Other - Not SpecifiedSalary: SGD 2000 - 4000Location: South West, SingaporeAbout Company:Our client is involved with Telecom Network, Call Centre and Video systems. They have joined hands with prominent security firms to provide enhanced services to their clients.Job Description:- Provide integration, testing and installation support for IT systems in the telecommunications industry.- Provide field service activities associated with troubleshooting, diagnosis and repair of Read more
IT Systems at customers' sites.Job Requirements:- Diploma in IT / Electronics Engineering / Computer Science or any IT-related discipline- Knowledge of Networks and data communication - Ability to provide both hardware and software technical support and services - Good interpersonal communication skillsCompensation:- Transport reimbursement subject to a cap of $800/mthInterested applicants are invited to submit their resume via clicking the apply button.JointHire Singapore Pte Ltd.(EA License No.: 17C8920)James Sim (Registration No.: R1980794 )
Skills
Basic up to $2600
>Various Working Location
>5 Days Office Hour

Responsibilities:

Resolve escalated support issues from Level 1 Helpdesk
Diagnose and repair problems to the client's desktops & laptops via the phone, email and remote tools or in person at the user's location
Issues that you will be required to troubleshoot includes password resets, printer set up, troubleshooting account specific client applications, and basic diagnosing of the desktop/laptop software problems
Updating of status on Read more
the tickets assigned and closure of completed cases.
Carry out equipment checks (including AV equipment) to ensure that these are functional
Support for VIP users
Assist Team Lead in any assigned tasks
Migration of OS to latest versions and technology refresh of old equipment


Please submit your updated resume in MS format by using the APPLY NOW BUTTON. Alternatively, you may send your resume to [Click Here to Email Your Resume]

Please include the following information in your resume:
>• Education background
>• Work experiences in point forms
>• Reason (s) for leaving
>• Current and expected salary
>• Date of availability / Notice period

By submitting your personal data and/or resume, you give consent to collection, use and disclosure of your personal data and/ or resume by the company (or its agent) for the purpose of the processing and administration by company relating to this job application.

**We regret to inform that only shortlisted candidates would be notified. **

Lim Jin Han (Ace)
>Registration No: R1981005
>MCI Career Services Pte Ltd
>EA License No: 06C2859
Skills