Sign in or register for a JobTech account.
Jobs that require

repair and maintenance

skill

Functional Role:

Incident Response Analyst (Tier 3)

Reports to:

Security Operations Manager – Asia Pacific

Support Hour:

Rotating Shift

Position Objective/ Summary:

A lead technical role in the CyberSecurity Security Operations Center (CSOC) responsible for providing operation support on monitoring the MSS platform and incident response. Primary responsibility will be to follow procedures to triage and investigate security alerts, monitoring and responding to security threats, investigating cases, and taking immediate action or recommending a course Read more
of action to mitigate the threat. Facilitates the ingress, implementation and egress of complex client trouble / change requests for managed premise, cloud, NextGen UTM firewall, MDDoS, Threat Intelligence and Secure Log Management products. Provides mentoring, training and escalation support to Security Analysts and be involved with maturing incident response procedures and evaluating new security technologies. Represents security operations as technical lead and point of escalation with clients, vendors and internal corporate organizations. Takes ownership and leads on projects.

Responsibilities:

Serve as Tier 3 level for complex technical and procedural escalations;

Provide technical lead support to clients, vendors and coworkers as required;

Responsible for development and execution of incident response plans for escalated response processes;

Proactively identify indicators of compromise and generate and execute Incident Response Plan upon detection;

Provide Incident remediation and prevention documentation;

Handle User and Entity Behavior Analytics (UEBA) use cases of potential security incidents and security events in accordance with SOC processes and procedures;

Identification and resolution of complex issues in customer environments. Develop resolution and implementation plans;

Work in collaboration with other security and company departments (operations, legal, sales) to help identify / resolve chronic issues and assist with the creation and implementation of corrective / preventative action plans;

Research, analyze and identify potential vulnerabilities and security deficiencies;

Initiate escalation procedure to counteract potential threats/vulnerabilities;

Research and implement customer generated change requests for MSS products;

Responsible for operation, maintenance, and monitoring of network hardware and related control software providing a variety of customer services. Observe and control the status and performance of all security components of company products and services;

Perform tasks associated with the installation, turn up and maintenance of Company's security infrastructure and escalation of same;

Conduct security training, new hire training and network impact reviews;

Coordinate repair and maintenance of security system with security Integrators. Liaise directly with third party vendors / suppliers;

Participate in company sponsored job related activities plus training to further develop your management and technical skills;

He/she will be part of a rotating SOC shift and will need to manage their schedule accordingly so to ensure there is coverage during SOC shifts.

Job Requirements

5 - 10 years' of professional work experience in Information Security with at least a couple of years of SOC based experience;

Demonstrated proficiency exercising a detailed depth and breadth of technical subject knowledge to SME levels;

Possible security technology certifications (e.g. CISSP, SANS (GCIA, GCIH, GSEC));

BS/BA degree in Computer Science, Information Technology, or related discipline or equivalent experience;

Strong analytical skills to define risk, identify potential threats, document and develop action/mitigation plan;

A passion for information security and data security;

Knowledge/experience with Operating Systems (e.g. Windows Server, CentOS Linux);

Knowledge/experience of networking and firewalls (e.g. Cisco ASA, Palo Alto, Checkpoint, Juniper, Fortinet, Arbor, Radware);

Working knowledge of Elastic Stack (Elasticsearch, Kibana) and Log Management/SIEM (e.g. Splunk, QRadar, ArcSight);

Good to have programming and scripting skills (e.g. C++, Bash, Python, Perl, Powershell);

Foundational Knowledge of Enterprise Anti-Virus, IDS, Full Packet Capture and Host/Network Threat Analysis;

Knowledge of Threat Monitoring Procedures;

Experience with securing various environments preferred;

Experience working a SOC and doing incident response is preferred;

Strong leader and delegator;

Exceptional customer service skills;

Detail oriented individuals that work well in a team environment and have a hunger to learn;

Strong verbal/written communication and interpersonal skills are required to document and communicate findings, escalate critical incidents, and interact with customers, managers and vendors;

Must be able to satisfy local government / national background screening.

Thank you for your interest in the jobs posted here. Please submit your latest resume with a recent photo of yourself including both your current and expected salary to: jobs@itworks.com.sg - please be informed that only selected candidates will be notified.
Skills Job Description

Product Manager – Singapore, Malaysia & Export Market

Singapore

Summary:

We are currently recruiting an experienced Product Manager to be based at our office in Singapore.

This role will be responsible for the implementation and development of the Trauma & Extremities marketing strategy, which will include the effective launch of new products across this region, to drive aggressive growth outcomes in Singapore, Malaysia and Export Markets.

Working alongside the Regional based marketing Read more
activity, this position will also participation in a global market team that will lead the global strategic and commercialization activities for the Trauma & Extremities portfolio.

Essential Job Functions:

To successfully launch new products/techniques and maximize revenue for existing products in Singapore, Malaysia and Export Markets, to achieve required financial objectives. This will include:

Developing go-to-market plans for new products (business models, pricing strategies, promotions, placement)

Actively managing the product life cycle for T&E

Conducting pre-Launch clinical product evaluations

Launching planning including competitor analysis and pricing review

Creating and implementing marketing communications strategies

Managing the demand and sales forecasting

Providing sales force and internal training (on products and usage of collateral)

Developing customer and sales incentives

Identifying the need for surgeon education activity including organising and managing courses

Preparing in-country product exit plans where necessary

Developing marketing collateral for sales teams

Gathering market research, trends and competitive intelligence and analysis of external market to better understand customer needs and meet or exceed financial objectives. Activities will include communication of data around the wider organization and monitoring of current clinical research and publications relating to the assigned clinical areas or product platforms.

Development of and interaction with Key Opinion Leaders and Surgeons. Champions for products and techniques within the assigned clinical areas or product platforms.

Singapore, Malaysia and Export Market forecasting and communication for assigned clinical areas or product platforms to ensure access to new products to support launch plans.

Maintain a strong communication with cross-functional team and managers within the Singapore, Malaysia and Export business and those in the wider assigned product platform network to ensure achievement of company goals and objectives.

Assist the Team with the assessment of new technologies, business partnerships, acquisitions and any other related business ventures that fit within the assigned clinical segment or product platform.

Supporting the co-ordination, at a country level, of the implementation of pricing in the assigned segment that is consistent with global pricing and margin objectives.

Performing product training and provide comprehensive follow-up and support packages where appropriate for sales force, CSR's, other internal stakeholders.

Providing ongoing product updates i.e. technical data, competitive action, product advances, role plays, clinical information, sales tips, online product competency tests.

Requirements:

Educated to Bachelor's Degree level or equivalent, relevant Business or Marketing field

Post Graduate Diploma (equivalent or higher) in Marketing is desirable

Experience in Marketing focused role preferably within the Medical Devices industry

Knowledge of clinical segment / product platform preferred is desirable

Marketing task capability and experience, particularly, forecasting, pricing, product development, positioning, promotion, planning, portfolio management, surgeon advisory panel – Desirable

Strong analytical skills – able to differentiate facts from opinions.

Good understanding of forecasting techniques, statistical analysis and accounting principles.

Tolerance of other ways of doing business - International mindset, cultural differences

Strong focus on the customer

Ability to build strong relationships

Strong English skills, both verbal and written. Candidates must be able to consistently and effectively communicate with others that use English as their only language

Embraces Innovation and change

Critical thinker and decision maker - ability to understand what is best for the business and not afraid to share it with other team members, upwardly and horizontally.

Focus on delivering commitments

Highly organized – effectively utilizes time and stays on top of shifting priorities

Effective Project manager – able to keep projects on schedule while performing additional unrelated tasks

Applications:

Smith & Nephew is committed to helping people regain their lives by repairing and healing the human body. We believe that this can only be achieved by establishing mutually beneficial relationships with all of our stakeholders including patients, healthcare professionals, investors and employees. If you share our passion for innovation and can demonstrate how you meet the criteria outlined, we would love to hear from you.

We continue to actively build an environment where every individual can fulfill their potential and be proud ambassadors for Smith & Nephew, our customers and their patients. We value the diversity of our people and welcome applications from everyone.

About Us

Smith & Nephew is a diversified advanced medical technology business that supports healthcare professionals in more than 100 countries to improve the quality of life for their patients.

We have leadership positions in Orthopaedic Reconstruction, Advanced Wound Management, Sports Medicine and Trauma:

Orthopedics Reconstruction - joint replacement systems for knees, hips and shoulders

Advanced Wound Management - wound care treatment and prevention products used to treat hard to heal wounds.

Sports Medicine - minimally invasive surgery of the joint

Trauma & Extremities - products that help repair broken bones

We have over 16,000 employees around the world. Annual sales in 2017 were more than $4.6 billion.

We are a constituent of the UK's FTSE100 and our shares are traded on the London Stock Exchange and through American Depository Receipts on the New York Stock Exchange (LSE: SN, NYSE: SNN) .
Skills
Company Overview:

If a culture of excellence, innovation and ownership is what youre searching for, consider putting your experience in motion at Flowserve. As an individual contributor, or as a leader of people, your enterprise mindset will ensure Flowserves position as the global standard in comprehensive flow control solutions. Here, your opportunity for professional development and industry leading rewards will be supported by our foundational commitments to the values Read more
of people first, integrity and safety. Thinking beyond opportunity and reward, at Flowserve, we are inspired by working together to create extraordinary flow control solutions to make the world better for everyone!

Position Description:

Assist quality assurance engineer in

developing procedures, implementing quality plans, special reports,

conduct capability studies and other special assignments to support

quality improvement.

Position Requirements:

1.Assist quality assurance engineer in developing procedures, implementing quality plans, special reports, conduct capability studies and other special assignments to support quality improvement.

Provide training resource for all associates in inspection techniques, use of measuring equipment, product quality requirements and general training.

Perform product inspection, documenting disposition of specified requirements, and assist in accurately appraising and verifying correct product disposition.

Maintain gage calibration system, procedures and administration of contract calibration services.

Assist quality engineers in the design and specification of new gaging.

Determine best measurement methods and perform first piece inspections (all dimensions on drawing) of product as requested.

Perform required dimensional, mechanical and electrical reliability testing and develop reports detailing results as required.

Conduct in-process audits, coach and train operations personnel on performing self-inspection.

Perform root cause analysis on quality issues; make recommendations on changes to work and quality standards.

Assist Quality Engineer in developing inspection plans.

Perform supplier sources inspection, conduct supplier process audits.

Ensure compliance with applicable manufacturing, safety and regulatory standards.

Preferences:

Perform mechanical and visualinspections of castings, metal fabricated parts, etc.

Understand and monitor gagereliability, repeatability, and calibration.

Understand and apply relevantstandards, procedures and work instructions.

Interpret mechanical drawings andperformance specifications.

Perform audits, surveillance and sourceinspection of suppliers and subcontractors.

Interact with the functional areasincluding manufacturing, purchasing, engineering, production and fieldservice/repair to evaluate failure trends, product quality problems, andquality issues.

Interact with customers and supplierson audit results and quality issues plus resolution of any problems withinprocess and final product acceptance.

Provide input, guidance and coaching toothers to insure continuous improvement.

Provide quality support for in-processand final inspection to establish quality standards and meet customersrequirements.

Communicate effectively both verballyand in writing.

Be able to perform basic data analysisand perform root cause analysis.

Be able to plan, organize and deliverprojects/work on schedule to meet performance objectives.

Requirements:

High School graduate or equivalent with a minimum of 2years machineshop or related experience (i.e. trade school, apprentice school training,etc.)

Demonstrated ability to use hand precision measuringinstruments such as micrometers, Capable of calculating basic mathematicalfunctions including computation of rate, ratio and percent.

Capable of reading and interpretingmechanical machining with GD&T and assembly drawings.

Demonstrated ability to read andinterpret bills of materials, parts lists and material specifications.

Proficient in Microsoft Office.

Primary Posting Location:

Singapore, Singapore

Percentage of Approximate Travel Required:

0%

Job Posting/Business Card Title:

Inspector

Job Posting Category:

Operations

Employment Type:

Full time

Country:

Singapore

Auto req ID:

47807BR

Flowserve is an equal opportunity employer and makes employment decisions without regard to race, gender, disability or protected veteran status. Click here to learn more. Flowserve will also not discriminate against an applicant or employee for inquiring about, discussing or disclosing their pay or, in certain circumstances, the pay of their co-workers Click here to learn more.

If you are a qualified individual with a disability or a disabled veteran, you have the right to request a reasonable accommodation if you are unable or limited in your ability to use or access www.flowserve.jobs as result of your disability. You can request a reasonable accommodation by sending an e-mail to employment@flowserve.com. In order to quickly respond to your request, please use the words "Accommodation Request" as your subject line of your email. For more information, read the Accessibility Process.
Skills Req. ID: 137519

Job Description

As a MSB Facilities Technician, you will be responsible to support Shift Operation as well as preventive and corrective maintenance of plant electrical/ mechanical systems tools and equipments. Require to have a complex understanding of the configuration and function of the assigned systems, equipments and tasks. Inspect systems and equipments during routine tasks working proactively to prevent problems from occurring and take correction actions.

Job Responsibilities

Lead Read more
a crew of technicians and a oversees them for safe and proper operation of plant utilities equipment and systems in compliance with specification

Focus to provide uninterrupted supply of plant utilities and facilities services, on a 24/7 basis to support Production operation by monitor plant utilities and facilities system through the FMCS (Facilities Monitoring and Control System) System

Supervise Safe and proper operation of facilities equipments and system

Respond swiftly to out-of-specification or abnormal condition affecting production or the site in general

Escalate in a timely manner to out-of-specification or abnormal condition to relevant parties

Restore facilities services in a timely manner to minimize interruption to production

Support and implement operating procedures and risk assessments for all facilities system and facilities related work activities

Coordinate with maintenance work activities for operating facilities system and equipment on the site

Lead accurate pass down of information to next shift

Execute shift routines and overseas shift team activities

Follow up on incident or service interruption with system owners

Co-ordinates and interface with internal and external parties for facilities operation related activities

Perform preventive and corrective maintenance of plant electrical/ mechanical/Instrumentation Control systems tools and equipments

Support the engineers and supervisors in servicing, troubleshooting, modification and repair the production support systems and components in response to service requests

Ensure timely action in response to out-of-spec conditions that negatively affect production processes

Perform routine basic inspections, repairs, and rebuilds/replacement of industrial equipment and systems tools

Ensure continuous efficient operation of production support system without disruption to production activity

Perform analysis to achieve the reliability performance goals

Establish programs and solutions for increasing uptime, and for issues that affect the manufacturing process

Assist to perform risk assesment to analyse risks of potential facility-related issues and implement preventive actions to minimise the risks.

Follow all EHSS procedures to ensure compliance with the applicable regulations

Shift Lead for Operation Team and have 3 TMs reporting to him.

Plans and schedule support facilities equipment (PM/CM) activities such as RO/DI Water System Maintenance (Membrane/Pump/UV/Filters/Mixed Bed/WACs/Tanks), Waste Water Treatment Plant System Maintenance, Water Recovery System (MMF/Filter press/Saw Drain) as well as in-house Water testing

Operation team requires 4 TMs per shift to perform day to day Operation activities such as Chiller rounds, Clean room rounds, RO/DIW rounds, SATO chart reading, Genset testing, CDA /N2 checklist, PCW/PVac rounds, Exit lights & Switch Room rounds

Complete daily generated Maximo PM WO# as per facilities scheduled

Attend First line troubleshooting and promptly recover affected system when control room received alarm/calls to urgent assistance or follow-ups.

Quality of Facilities equipment PM to ensure that no major breakdown and production impact to meet KPI goal LO1K <=0.10.

Job Requirements

Diploma in Engineering or related field

More than 5years experience in Semiconductor Manufacturing is preferred

We recruit, hire, train, promote, discipline and provide other conditions of employment without regard to a person's race, color, religion, sex, age, national origin, disability, sexual orientation, gender identity and expression, pregnancy, veteran's status, or other classifications protected under law. This includes providing reasonable accommodation for team members' disabilities or religious beliefs and practices.

Each manager, supervisor and team member is responsible for carrying out this policy. The EEO Administrator in Human Resources is responsible for administration of this policy. The administrator will monitor compliance and is available to answer any questions on EEO matters.

To request assistance with the application process, please contact Micron's Human Resources Department at 1-800-336-8918 (or 208-368-4748).

Keywords: Singapore || Central Singapore (SG-01) || Singapore (SG) || Backend Manufacturing || Experienced || Regular || Facilities/Site Services || Not Applicable ||
Skills OVERALL JOB PURPOSE

Administrative roles that require close supervision and instruction to bring about outputs:

Providing completed tasks and inputs into functional processes, projects and systems

Building effective working relationships within the Business Unit and functional area

Developing fundamental functional skills

Understanding ERM's functional processes and systems

CORE EXPECTATIONS & RESPONSIBILITIES

Personal Leadership

Use general technical or subject matter knowledge to contribute to deliverables

Build professional knowledge by keeping up to date with specialist area trends and Read more
best practice

Follow prevailing authorization processes, policies and practices for all aspects role (e.g. Health and Safety, expenses, expenditure, travel, etc.)

Maintain organized and effective personal filing, scheduling and planning systems

Build working knowledge of ERM vision and strategy

Work effectively within the team

Deliver tasks on time and within budget (where budgets apply) to a high level of quality

People Leadership and Development

Communicate clearly with peers, colleagues, internal clients, sub-contractors, agency staff etc as applicable, to understand work requirements

Build successful and effective working relationships with immediate colleagues and within the functional area / business unit to ensure successful delivery of work and strengthen knowledge / resource base

Participate in own career development, including contributing to appraisals, development plans, and balanced score cards

Follow safe working practices, including submitting ECS entries

Client Relationships and Business Opportunities

Build awareness and understanding of functional; area, processes and initiatives

Escalate work related problems or queries as appropriate to ensure timely and swift resolutions

Respond to team or internal client queries in an accurate, effective and timely manner

Business Results and Performance Culture Responsibilities

Use general technical or subject matter knowledge to contribute to the functional team

Prepare initial draft work outputs in relation to area of expertise and or specific assignment

Carry out appropriate administration / coordination of tasks to support the function for example (but not limited to) dealing with first line enquiries, data entry, compilation, filing and archiving of documentation and updating of relevant internal systems

Keep sound records and filing system for reference and verification

Follow up on commitments made in a timely, accurate and complete basis

Undertake any other duties that may be required from time to time

Functional Specific

Front Desk

Manage the front desk area to ensure effective receiving and relaying calls promptly, taking messages and/or forwarding callers to other appropriate personnel and mail communications both internally and externally to maintain professional image

Meet and greet visitors in a warm, welcoming and professional manner at all times. As when required, guide visitors to sign in/out of office log book and issue/collect visitor passes. Brief visitors on Emergency exits.

To assist staff & visitors for assistance or information if required.

Daily staff movements update in and out of the organization for ease of front desk role and emergency situation. Maintain the office contact list – updating and circulating when amendments are made.

Manage outgoing/incoming mail along with local and international couriers

Manage the booking of meetings rooms and catering requirements

Maintain tidiness of the front desk area.

Championing office cleanliness; including paper waste, common areas, utility rooms, spare desks, pantry, keeping on top of cleaning contractors to ensure they are providing a high level of service

Liaise with building management on any building issues – and relaying to the office if/as required

Schedules and coordinate appointments, meetings and events (both internal and external) as necessary

Administration

Overall administrative support.

Manage the purchasing of all office supplies, furniture, equipment & printing

Design and implement office policies – ensuring cleanliness and hygiene standards are maintained

Support in flight, hotel bookings, & travelling visa applications when required.

Assist Partners to complete the paperwork of their expense claims.

PPE inventory management including recording, tracking etc.

Organising internal events/ trainings.

Assist in liaising with the sub-contractors and office building management for office maintenance.

GMS Timesheet – as a backup administrator for the groups.

Backup or support any company administration matters when in need or upon request by Consultants/Partners.

Logistics support for meetings, conference, calls & events, including but not limited to tracking of participants' attendance, booking of rooms, TV conference connection, projector and printing of materials.

Undertake other admin task whenever is required.

IT Coordination

Assist in setting up related IT equipment at work desk for new hires

Support in creating new proposal/project folders in shared drive

Maintaining IT equipment lifecycle records and manage non-working condition of IT equipment arrangements for recycle

Ensuring all IT equipment and accessories are sufficient for replacements if required

Maintaining the IT office equipment to its working condition at all times.

Computer set up for new hires including reimaging the computers, system log on set up and e-mail ID set up.

IT purchases and disposal of unused/ obsolete IT equipment.

Order mobile phones and liaising with the vendor for repair if required. Maintaining the mobile phones contract.

Finance

Support finance department in scanning invoices weekly

Support sending invoices to clients via local mail/overseas courier

Ad-hoc support for cheque deposits and verification of documents at the bank

Support Consulting staff comply with Finance process and filing

Other Office Support

Client Feedback Follow-up:

to monitor and follow-up on CFF sent and update the record accordingly by end of 3rd week of every month.

Archiving of Projects/Proposals files and maintaining the archiving log is up to date as well as sending them to archiving warehouse.

Assist Consultants with minor formatting if required.

Assist new hires orientation of office premise

Assist recruitment team in coordinating candidates interview schedules

Assist in notarised documents at the Notary Public office

Please refer to individual KPI and or Balanced Scorecard for details on specific task and activities. The above is a general description of duties likely to be performed; this description does not form part of the contract of employment.

Education/Training/Qualifications

Diploma/Degree holder

Minimum of 2-5 years of experience in Office Administrative in an international working environment

Knowledge and experience working with PowerPoint, Excel, Word, SharePoint, Adobe Professional, Outlook, Social Media Management, Database Management and other Microsoft Applications

Flexibility to work with multiple personalities and with all levels of management within an organization

Resourceful with proven ability to multi-task and prioritise workload to meet deadlines

Confident, pro-active and meticulous

Strong interpersonal and communication skills

Possess a positive attitude, pleasant and approachable

BEHAVIOUR EXPECTATIONS

Personal Leadership

Passionate about developing own technical expertise and apply to business needs

Has high personal performance aspirations

Takes ownership of personal development

Respects others and different contributions

People Leadership and Development

Health and safety:

You see it, you own it

Seeks and accepts constructive feedback; takes on board lessons learned

Actively seeks clarity on what is expected

Client Relationships and Business Opportunities

Listens accurately to understand internal client perspectives, needs and issues

Understands how technical output supports internal client's commercial objectives

Personally well organized, flexible when required to meet internal client demands

Business Results and Performance Culture Responsibilities

Consistently ensures delivery of quality work

Contributes effectively to team results through responsive and flexible behaviour

Understands and applies ERM's code of ethics; operates with honesty, professionalism and integrity

Manages time effectively and utilizes self well
Skills Roles & Responsibilities

Ensure that all outgoing and incoming goods are accompanied with relevant delivery documents i.e. Delivery Order, Delivery Note etc.

Carry out receiving and inspection of incoming goods from suppliers and site to make sure that received goods tally with delivery documents.

Carry out inspection of outgoing goods and ensure that outgoing goods tally with outgoing delivery documents; print Dispatch List for outgoing goods.

Register any discrepancy on delivery document Read more
and inform to Supervisor of any discrepancy for advice on the necessary follow-up.

Ensure that all goods are adequately protected and stored at designated storage rack/location.

Operate the forklift for loading/unloading of incoming/outgoing goods.

Coordinate and make arrangement for repair, refill, calibration, and collection of equipment from site, i.e. Walkie-Talkie, Fire extinguisher, Pressure gauge, Torque wrench etc.

Assist with the inventory stock check.

Require heavy physical work; heavy lifting, pushing, or pulling required of object up to 50 pounds.

Undertake considerable physical activities which physical work is primary part [more than 50%] of job.

Work environment involves some exposure to physical risks such as operation hazard.

Work involves moderate exposure to unusual elements, such as extreme temperatures, dirt, dust, fumes, smoke, unpleasant odors, and/or loud noises.

Ensure that all safety regulation stipulated by PEC are strictly observed and carried out in execution of daily warehousing activities.

Carry out any other duty as and when assigned by immediate Supervisor or higher management.

Requirements

Minimum G.C.E 'N' or 'O' level or its equivalent

One (1) to Three (3) years' related experience directly related to duties and responsibilities specified in the Petrochemical Plant, Oil Refinery, Pharmaceutical Industry or its equivalent

Possess certificate in Storekeeping or Inventory Management

Possess Forklift Operating License

Knowledge of supplies, equipment, and/or service ordering and inventory control.

Ability to organise and prepare routing administrative paperwork.

Ability to receive, stock, deliver goods and reconcile stock counts to report data.

Ability to analyze and solve problems
Skills
Job Number SV00011 Entity SingEx Venues Pte Ltd Department Engineering

Job Description

Manning of Building Management System to ensure daily technical requirements (air-con, lighting, public address system etc.) are fulfilled

Supervision and coordination with external contractors and OEMs for repair, maintenance and servicing works

Daily inspection and maintenance of M&E and plumbing services

Troubleshooting and repairs of M&E and plumbing services

Writing of technical / incident reports

Other tasks as assigned by your reporting officer

Job Read more
Requirements

NITEC / Higher NITEC in an engineering trade

Preferably with minimum 2 years of related experience

Able to perform shift works and work on weekends and Public Holidays
Skills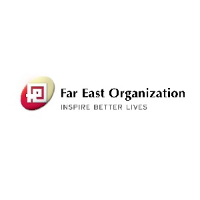 Responsibilities

Lead and motivate a team of technicians to provide facility management and building M&E services

Plan and schedule daily duties for the team of technicians and ensure standards of performance

Plan and implement building maintenance programme, AEI, M&E plants and equipment maintenance programme

Recommend necessary repair work, renovation, furnishings and equipment replacement for the properties

Prepare and review tender specifications for all M&E upgrading works at properties assigned

Supervise all M&E works carried Read more
out by site team and contractors

Do regular site inspection and supervision of works to ensure the quality of works carried out

Monitor and check compliance of all safety equipment, work methods and procedures

Create and maintain good rapport with tenants/guests

Attend to emergency situations in the property/properties assigned and provide timely updates to stakeholders

Liaise with government authorities/statutory boards, architects and engineers on management and maintenance matters

Requirements

Degree in Mechanical or Electrical Engineering, or equivalent

At least 2 years of relevant experience in retail malls, hotels, serviced residences or residential properties

Strong leadership, good planning, organisational, communication and interpersonal skills
Skills </strong>

Singtel

</p>

Responsibilities:

Responsible for the delivery of efficient and cost-effective facility management to NCS property portfolio

To supervise and lead the outsourced service providers to ensure day to day facilities management, maintenance of systems, service and the processes are consistently kept at high standard to support our operational requirements.

Responsible for the performance of the team and delivery of KPIs.

Plan, Support and execute comprehensive facility management programs

Plan, upkeep and oversee facilities management, Read more
including services such as pest control, landscaping, cleaning, security, refurbishment work and space planning.

Implement preventive and/or predictive maintenance program for all building systems and all its related works to ensure availability of services at optimum function at all times.

Responsible for the administration of all contractual obligations for maintenance contracts including but not limited to facilities management, replacement and improvement work, etc.

Review of contracts specifications to ensure cost effectiveness and competitiveness.

Plan, conduct, supervise and carry out inspections and follow up on replacement and/or rectification works thereafter.

Develop and maintain good relationship with stakeholders, contractors and/or vendors while exercising cost control measurement.

Optimise lease, space management and planning

Manage leases

Facilitate and ensure contractors/vendors complete the repair, maintenance and /or upgrading work within required timeline and standards.

Identify and troubleshoot problems with proposed solutions on all facilities issues as it arises.

Prepare and manage budget( OPEX & CAPEX) for building management.

Develop and implement response plans for emergency situation relating to property management business continuity plan including all necessary simulation drills and drills.

To adhere with the Standard Operation procedure and to make recommendation for improvement on workflow or processes.

Liaise with authorities relating to building statutory requirements and ensure compliance to all legislation e.g fire safety, occupational safety and health, etc.

Carry out investigation and recommend preventive measures on reported cases of service breakdown, accidents, fire incidents and other irregularities

To work with WSH managers / principal house supervisors in the planning and drawing up of fire evacuation plan, organize and evaluate fire drills as required by the Fire Safety Authority

To provide technical solutions to users during WSH and keep users aware of the activities on building and facilities. Collect information and feedback to users on their requirements

To drive SingTel's Green initiatives, plan and manage renewable energy projects and co-ordinate CSR reporting (water consumption, electricity, etc)

Obtain and maintain BCA Green Mark certification.

The Ideal Candidate should have/be:

Bachelor's degree in Facilities Management, Building Services or its equivalent. Applicants with substantial relevant experience in facilities management may apply

Minimum 7 years relevant experience in facilities management of buildings, with at least 3 years at managerial level

Able to work with minimal supervision. Must be a good team player

Good customer service attributes

Good interpersonal and negotiation skills as job requires extensive cross functional/divisional dealings

Must be able to perceive changing needs and environment with astuteness and rapidly formulate and implement appropriate and effective counter measures

Apply now »
Skills Roles & Responsibilities

Job Scope

Maintenance Management Area:

Compile all data on technical installations and operations.

Updating of Term Contractors listing and contact numbers.

Monitoring & updating of cleaning duties and preparation of roster for cleaners. Ensure that all contracts for cleaning, maintenance, security, mechanical services, etc are complied with and supervised as necessary and renewed on a timely basis.

Ensure that occupants comply with terms of their leases and such by-laws as are Read more
relevant.

Supervise all building maintenance and recommend repairs and maintenance to the Organization as required.

Examine and supervise alterations and improvements made by occupants that may impact on the building as a whole.

Meet and deal with the occupant's queries and problems as required.

Call tenders/quotations for building service contracts and repair works wherever necessary.

Inspect the property at regular and irregular intervals as is necessary to ensure the ability to carry out the management function.

Submit a periodic accounting of all pertinent data in relation to the property events, and actions that have taken place.

Reports should include a forecast of future repairs and maintenance, occupancies and outgoings relating to the land and building.

Carry out all legal requirements of the land and buildings. Including responding to any queries by the relevant authorities.

Keep the building adequately insured and keep insurers informed of any material changes and file such insurance claims.

Track and report on the Utilities consumptions of the Organization to ensure no waste/abuse of Utilities takes place.

Requirements

Pleasant personality

O/N' Level

Matured Personnel welcome

Able to work independently after orientation

To assist manager on maintenance matters

Computer Literate

Able to write reports

Job Type:

Full-time

Location:

Boon Lay & Tenah Merah
Skills