Sign in or register for a JobTech account.
Jobs that require

responsible

skill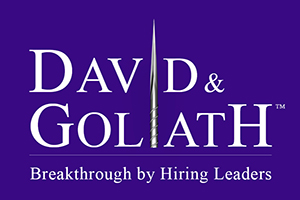 Are you an exceptional Software Engineer with experience in writing complex PL/SQL queries?
If so, this could be the career opportunity for you !!
Software Engineer (PLSQL, Risk Data) - perm in Banking
This role is embedded in an integrated team that provides risk and performance analysis for all investment activities.
Play a key role in building and supporting systems to identify and analyse risk & performance drivers of our investment strategies.
Participate in high-value complex projects based on Agile principles and work with toolsets such as PL/SQL, Informatica, Tableau and Jenkins, while keeping an eye out for emerging technology trends and developments.
Work in collaboration and hand-in-hand with various facets of the business across Front, Middle, and Back Office, the extended Technology team as well as industry peers and partners.
Work alongside experienced professionals and continue to learn.
In return for this excellent career opportunity, we ask that you have the following:
Possess a good Honours degree preferably from a reputable university in Information Technology or equivalent.
Advanced proficiency in understanding and writing complex PL/SQL queries.
Working proficiency in Informatica, Tableau and Jenkins.
Possess strong problem-solving, analytical and communication skills with attention to detail and good follow-through
Disclaimer: Candidates who are shortlisted will go through Technical PLSQL Tests and Face to Face interviews.
If this speaks to you and you are ready for a new challenge, please send your Resume in MS word format to bennie.yeo(a)davidgoliath.net
Even if you are not interested, you can still park your CV with us for other Banking IT positions or forward this Advertisement to your counterparts with the relevant Banking IT experiences I am looking for.
We Seek to:
Understand your personal circumstances, needs and ideals
Present your credentials to our clients only with your permission
Strategize and consult with you
Your application will be kept with the strictest of confidence.
EA License Number: 18S9167
Registration ID: R1114115
Skills Position Purpose & Summary

The primary focus will be on transactions and projects within APAC region though based upon global needs and demand the position holder may also support projects in the other regions or global projects.

MADJV Manager

Part of Cargill's strategy is to actively balance the portfolio of activities and businesses, which results in a growing pipeline of Mergers, Acquisitions, Divestitures and Joint Venture (MADJV) activities. It is HR's Read more
goal to successfully manage MADJV's in order to realize the highest possible value, limit risks and protect Cargill's interests, values and culture. Overarching, our objective is that we create a successful and positive experience for our people and that we ensure best in class execution of MADJV projects in Cargill. MADJV managers are responsible for the MADJV HR framework, processes and tools including related continuous improvement.

This position is recognized as a trusted advisor with deep understanding of MADJV HR tools and practices across the HR function and corporation with a business oriented mindset. The position of MADJV Manager within Global HR Solutions (GHRS), leads the HR service delivery to MADJV projects from an end-to-end perspective. This starts with the Due Diligence phase, followed by the transaction phase and execution of MADJV integration. This position leads all MADJV phases on behalf of HR, and partners with Corporate Development, Business HR and the HR Centers of Expertise (COE). There is continuous cooperation and seamless hand-offs with the GHRS Market and Domain teams to successfully execute upon the MADJV projects. In addition, this position works closely with the businesses and the other functions to ensure successful delivery of Mergers, Acquisitions, Divestitures and Joint-Ventures.

The position requires superior judgment, including the ability to recognize, anticipate and mitigate potential MADJV HR problems, develop solutions and counsel business leaders and corporate development teams toward those solutions.

The position requires a pro-active and driven approach and the ability to prioritize and follow through on numerous projects simultaneously, while remaining flexible and agile in responding to exigencies. Dedication and commitment towards providing excellent, value added advice and an entrepreneurial, internationally oriented spirit are corner stones of being successful in this position. This MADJV manager thrives in a transactional, team-oriented context and a complex, challenging and demanding environment.

Project Manager

This position is responsible for leading project management activities across global projects that have significant impact on the organization. These projects may include strategic initiatives, organizational restructuring, capability building projects, MADJV activities, and other – all from an HR perspective.

Candidates for this position are expected to have experience managing large, global projects, typically with a minimum of $1 million total project spend. The candidate will utilize PPM.

This position demands a strong leader who can partner effectively with all levels of the organization globally.

The chosen candidate is expected to be an empowered partner who must drive results, proactively identify and resolve problems, and make tough decisions. This position is expected to keep up with project management technology, trends and best practices.

The incumbent in this position is expected to be an expert in project and portfolio management methodologies, tools and processes, and have thorough knowledge in HR operations and MADJV activities. Work typically includes: project charter management, project kick-off support, planning, project scheduling, cost management and status reporting. The Project Manager identifies, recommends and implements project management best practices. This position is responsible for portfolio and project management activities across projects with the highest cost, complexity and risk, including project planning, execution and governance. The Project Manager has the primary responsibility to ensure that the projects produce the desired outcomes on-time and within budget.

Principal Accountabilities

Key responsibilities of MADJV Delivery Manager:

MADJV Leader:

• Provide leadership in APAC region to deliver HR MADJV projects, from execution planning to the measure phase.

• Translate key implications from business strategy into the transaction and act as strategic partner of business in the transaction

• Be a go-to-person for MADJV transactions in the regions, to ensure requirements for execution are shaped, understood and delivered at the right time and with the highest quality of delivery

• In partnership with Business HR, ensures the delivery of the HR part of the overall integration, including Talent assessment, Cultural integration and other key people matters.

• Ensure alignment of the HR operating model and governance of HR Risk

• Work closely together with GHRS Market and Domain teams to execute flawless hand-offs in the end-to-end HR MADJV process.

• Maintain extensive collaboration and communication between the global regions to monitor ongoing alignment of client priorities and expectations to resource availability and service delivery of assigned transactions.

• Advise and articulate domain/country-specific HR MADJV requirements to effectively help business leaders and other stakeholders of transactions understand and address priorities, challenges and opportunities

• Develop and maintain key internal and external relationships, which may include: business leaders, hiring managers, business/function human resource leaders and industry contacts

Change Leader:

• Lead the approach to MADJV transaction activities to align talent, employment and cultural practices to Cargill and the Enterprise.

• Collaborate with other functions and roles serving similar clients to share knowledge, best practices and develop creative solutions.

• Champion a strong continuous improvement culture to ensure deployment of scalable, simplified and standardized processes, e.g. further development of HR MADJV playbooks and Project Management tools and best practices

• Establish a culture of accountability and measurement within HR MADJV integration teams and overall Project Management

Key Responsibilities of Project Management Delivery Manager:

Project Management:

• Manages medium, large scale and global projects for HR, including MADJV initiatives.

• Leads project reviews utilizing expert knowledge of project management methodologies, tools and processes.

• Identifies, recommends and implements project management best practices based on expert knowledge of project management.

• Provides mentorship, coaching and development for project team members as appropriate. Provides leadership within region to deliver HR MADJV projects, from execution planning to the measure phase.

• Coordinate resources across HR including BHR, GHRS, COE and Cargill Business Services (CBS).

Project Planning:

• Defines project objectives and scope utilizing expert knowledge of project management practices and procedures.

• Plan the course of action required to meet the project intent.

• Determines project requirements and timelines

• Responsible for the Project Management Plan, which includes areas such as a business case, work plan, schedule, budget, resource plan, communication plan, change plan, and risk plan. Translate key implications from business strategy into the transaction and act as strategic partner of business in the transaction.

Project Execution:

• Leads the execution of projects with the highest cost and risk.

• Utilizes project management methodologies, tools and processes to achieve project deliverables on-time and within budget.

Project Controls:

• Define, measure and monitor project controls & progress to identify variances from the plan and resolve issues as appropriate.

• Engage and manage stakeholders as appropriate to ensure understanding and alignment.

Stakeholder Management:

• Accountable for providing project sponsors and stakeholders with project status, actively communicating issues and threats, and ensuring that leadership alignment is a priority.

• Work with business to ensure projects are successfully implemented and benefits and value are realized.

• Ensure successful completion of all project phases and closure of all aspects of the project.

Essential Position Requirements

• Ability to travel as required, up to 25&, within region as well as internationally when needed

Education, Experience, Skills

• Bachelor's degree or equivalent practical experience

• MBA or post-graduate degree in applicable field

• Project Management Institute (PMI) certification or equivalent Experience

• 10 years of project management experience ideally in Human Resources

• 5 years of HR experience handling mergers, acquisitions, divestitures and joint ventures (MADJV) of all types, sizes and complexities

• Significant expertise in, and experience with, the structuring and execution of MADJV transactions from HR perspective, including planning for and managing due diligence, handling closings and integration planning, implementation and execution

• Experience with PPM Framework and leading complex and global projects

• Experience interacting effectively, confidentially and appropriately with senior business and functional executives in a global, matrixed environment

• Experience in developing and analyzing business cases to ensure a value-added solution and having in-depth knowledge of multiple businesses, functions, and processes

• Experience anticipating emerging issues, problem solving and implementing new business solutions, including referring critical issues to the appropriate level of management, and improving efficiency, quality, cost and productivity

• Experienced in change management and leading others in times of significant change

Skills

• Strong leadership, stakeholder management, change management, conflict management and communication skills - ability to thrive as part of a regional and global team

• Advanced communication, leadership, partnership, consulting, collaboration, and influencing skills including experience building consensus and morale within a business or function, and leading work team effectively to meet strategic and operational objectivesStrong analytical and assessment skills, independent thinker and problem solver, ability to effectively navigate through ambiguity

• Demonstrated technical HR MADJV technical skills, including expertise in relevant best practice tools and approaches

• Conceptual strength, strategic thinking, strong business acumen, ability to work across a matrixed organization

• Proven consulting and contracting skills that drive high performance, ability to work independently and handle multiple priorities simultaneously in a lean environment.

• Demonstrated ability to build strong client relationships and influence key stakeholders. Proven ability to work as a strong business partner and history of building trust with others.

• Communicates effectively in all settings, including sensitive and intense situations, by tactfully responding to requests and thoughtfully negotiating and persuading others to adopt innovative ideas and solutions

• Intagible skills including sound judgment, intuition, integrity, curiosity, agility, creativity, humility and an ability to thrive in challenging and ambiguous situations.

• Demonstrated understanding of evolving HR landscape and demonstrated capability of leading organizational change efforts

• Competence in connecting people to each other and the business strategy, leveraging technology and processes where appropriate

• Ability to operate at both the strategic and tactical level

• Excellent teacher and coach with a desire to build capability in the organization and others

• Fluent in English and one Asian language
Skills Program Start: June 2020

Why You'll Love Cisco

Everything is converging on the Internet, making networked connections more relevant than ever before in our lives. Our employees' revolutionary ideas impact everything imaginable - from entertainment, retail, healthcare, and education, to public and private sectors, smart cities, smart cars, and everyday devices in our homes. Here, that means you'll take creative ideas from the drawing board to powerful solutions that have Read more
real world impact. You'll interface with Cisco leaders, partner with experienced mentors, and develop incredible relationships with colleagues who share your interest in connecting the unconnected. You'll be part a team that cares about its customers, enjoys having fun, and you'll take part in changing the lives of those in our local communities. Come prepared to be inspired.

Team Description

Project management has never been more important to our organization. You'll play an integral role in the business tying project results to business goals, resulting in better market positioning. Collaborate with cross-functional teams and solve for business efficiency. You will be involved in the definition, planning, management, delivery of various projects and supporting the ASEAN Project Management Office part of the Cisco Global PMO.

What You'll Do

Execute project management skill sets and methodologies to address long-term opportunities to impact and improve the business

Adherence to Cisco GPMO project management methodology and all other internal methodologies

Assist in all project management cycles, including quantitative and qualitative analysis, forecast trends, all to identify risks and issues and work toward innovation and operational excellence

Support for continuous improvement of all processes, methodologies and services

Support and further build change management processes

Collaborate with stakeholders to provide innovative solutions to optimize internal and external processes, policies, protocols, and tools that will enable the best cost, quality, and delivery of Cisco products

Supports project delivery by contributing to the integration and alignment of projects and/or tracks of work within and across functions as required by the project and program managers

Track success metrics and continually ensure that each project is on track and compliant.

Develop, evaluate and provide reporting on project progress and performance against established metrics.

Perform tasks such as Resource assignment, repository access & maintenance, report generation and tracking

Usage of tools and processes to assist Project Management Work (Project & Customer deliverables) which includes financials.

Engage in the tasks, specific to PMI phases in supporting the PM/PgM (e.g Plans, status reports, closure docs etc.)

Work with field personnel to handle project issues as they arise during deployment

Account/Area level Data gathering & Reporting for P&L.

Assist with engagement scoping and cost modeling

Oversight of engagement deliverable creation

Optimize and coordinate interaction between internal, partner and customer resources toward the completion of key services projects and programs

Develop technical & business knowledge as necessary to meet evolving business requirements

Provide support for other PMO duties as assigned

Qualifications

Recent graduate or on your final year of studies toward a bachelor's or master's degree in Business, Communications, Mathematics, Statistics, or a related field

Minimum of 3.0 GPA or higher

A strong understanding and experience with project management fundamentals and methodologies

Strong communication and collaboration skills with a passion for solving problems

Excellent organization and time management skills

Why Cisco

#WeAreCisco, where each person is unique, but we bring our talents to work as a team and make a difference. Here's how we do it.

We embrace digital, and help our customers implement change in their digital businesses. Some may think we're "old" (30 years strong!) and only about hardware, but we're also a software company. And a security company. A blockchain company. An AI/Machine Learning company. We even invented an intuitive network that adapts, predicts, learns and protects. No other company can do what we do – you can't put us in a box!

But "Digital Transformation" is an empty buzz phrase without a culture that allows for innovation, creativity, and yes, even failure (if you learn from it.)

Day to day, we focus on the give and take. We give our best, we give our egos a break and we give of ourselves (because giving back is built into our DNA.) We take accountability, we take bold steps, and we take difference to heart. Because without diversity of thought and a commitment to equality for all, there is no moving forward.

So, you have colorful hair? Don't care. Tattoos? Show off your ink. Like polka dots? That's cool. Pop culture geek? Many of us are. Passion for technology and world changing? Be you, with us!
Skills Responsibilities

Participate in defining the verification and validation test strategy

in collaboration with the Senior Test Engineer, Test Technical Manager,

Project Design Leader, FW/Software Leader, Validation Leader Marketing

Leader and Project Quality Leader

Participate in the test plan and test cases creation, review and test

execution

Write test cases for functional verification and product validation

tests

Observe and follow the quality process during the test execution phases

Execute test cases on both functional verification and product

validation testing

Will be Read more
accountable for all test deliverables within assigned

testing tasks

Collaborate effectively with other functions within the project

(i.e. developers, marketing, firmware/hardware teams)

Participate in the risk analysis on test process, impact and consequences

Participate in the test strategy, test process and test techniques

improvement action plan and implementation

Ensure the reliability of the process is consistently followed

• Bachelor's or Master's degree in Electrical Engineering, Electronics, Computer Engineering, or Software

Test Engineer with strong experience in performing tests (Functional verification testing and validation testing – Product and System Level) on Programmable Logic Controller (PLC) and IO's

Solid Skills and experience in CANopen, Modbus Modbus Serial Line, Ethernet IP, Modbus TCP

Solid Skills and experience in PLC programming

Knowledge of Machine Solutions products (Software & System, Controllers, IOs, Fieldbuses) would be a plus

Skills and experience in C/C , Python programming would be a plus

Skills and experience in Agile Testing

Confirmed ability to work successfully in an international experience

Strong team player, ability to work in an international and multi-sites environment

Be rigorous (detailed specifications), openness

Be able to create a positive spirit in the team.

English - fluent in speaking, reading and writing
Skills Location: Singapore

Job ID: 19WD35649

Position Overview

Autodesk is seeking a highly motivated Senior Scrum Master to join our agile development team!

Autodesk, the leading Design and Engineering Software Company, is transitioning to the cloud! As a global leader in 3D design, engineering, and entertainment software, Autodesk helps people imagine, design, and create a better world. Autodesk accelerates better design through an unparalleled depth of experience and a broad portfolio of software Read more
to give customers the power to solve their design, business, and environmental challenges. In addition to designers, architects, engineers, and media and entertainment professionals, Autodesk helps students, educators, and casual creators unlock their creative ideas through user-friendly applications.

As a member of a team responsible for building foundational services, you will have the opportunity to contribute to the development of Identity service that is leveraged by 150 Autodesk desktop, mobile and web applications as well as a growing third-party developer ecosystem for managing authentication, authorization, profile and entitlements. The service is one of the key business enablers serving millions of customers every day. As a Scrum Master you will be supporting the productive effort of one or more agile teams through facilitating continuous improvement, removing impediments and guiding the team through commitments using agile and scrum methodologies.

Responsibilities

Apply agile principles, values, and techniques by fostering deeper understanding of agile roles and responsibilities within the team

Shield the team from external interferences that can jeopardize sprint goals

Ensure the team commits to definition of done at the story, sprint, and epic level

Support the team in epic and story creation during appropriate team ceremonies

Help the team define sprint commitments through agile workload management techniques

Accountable for continuously improved team self-organization and performance

Demonstrate strong organizational and influencing skills as a servant leader

Minimum Qualifications

Knowledgeable and passionate about software product development (preferably in cloud native services/applications)

Comfortable with and can help guide others to deal with situations of conflict, ambiguity, and uncertainty

Demonstrate ability to improve the team performance via continuous improvements and kaizen

Able to adapt your approach and communication style to fit varying contexts and situational needs

Demonstrate ability learning new things and improving upon existing challenges

Demonstrate ability to influence the teams to adopt best in class agile development methodologies

Good understanding and experience with a variety of Agile approaches, including Scrum and Kanban (excel in at least one of them)

Expert in facilitating, coaching, and mentoring teams and leaders towards rapidly delivering high impact, high quality software in a sustainable fashion

BS or MS in Computer Science or related technical field

More than 5 years of experience as a scrum master handling multiple agile team

Excellent written and verbal communication skills

<b>
Skills Job Purpose:

As a valued member of the Customer Success Team, the Customer Success Director personally manages a portfolio of clients. The position will provide valuable insights and recommendations to facilitate assigned clients overall revenue management initiatives. This self-motivated position,

based in our

combined Rainmaker/Cendyn Singapore

office

, is accountable for building and maintaining strong customer relationships, customer satisfaction and success for Rainmaker/Cendyn customers. In addition, this position is accountable for partnering with Read more
others to introduce our new products and product enhancements, ongoing training, and communicating customer related enhancement requests to the product team.

Responsibilities:

Establish credibility and customer confidence by implementing regular customer communication, in-person visits and performance reviews conducted quarterly

Consult with customers on operational questions related to Rainmaker products

Assess current pricing and revenue management-related business practices and policies and recommend best practices to customer success

Lead the design of relevant, practical solutions for customer issues that can be readily implemented and gains endorsement by involved parties (needs specific identification of the parties)

Conduct analyses of clients business challenges, needs, competitive landscape, and future plans to improve how our product can address these needs

Present well thought-out ideas that promote company products and solutions

Make high impact presentations to influence client actions

Be highly skilled working with executive level personnel

Acts flexibly and responsibly to meet customer requirements

Travel up to 30% of the time

Qualifications & Experience:

A Bachelors Degree is required

5+ years experience with Revenue Management (Hotel and/or Casino or applicable experience in Hotel operations)

Demonstrated success in account/relationship management with proven ability to retain and grow accounts

Experience evaluating competitive landscape, market trends, and customer insights

Analytical background and ability to learn new systems quickly

Excellent communication skills, both written and verbal, with ability to influence others

Self-starter looking to expand skills in rapidly advancing environment

What we offer:

Start-up culture with opportunity to make an impact in your role and our team immediately

Compensation package corresponding to the value you bring to our team

Excellent on-the-job learning opportunity to grow your skills

Support of a diverse and international team to reach your goals

We are unable to provide relocation assistance for this role

We are unable to provide employment sponsorship for this role now or in the future - unrestricted work authorization required

Company Description:

The Rainmaker Group, a Cendyn company, is the premier provider of revenue and profit optimization solutions to the hospitality industry. Founded in 1998, Rainmakers intelligent profit platform helps hotels, resorts and casinos optimize revenue, drive increased profitability, save valuable time & outperform competitors. As part of Cendyn, Rainmaker offers a complete set of software services for the industry, aligning marketing, sales and revenue teams to optimize their strategies and drive performance and loyalty across their business units.

Cendyn is the leading innovative cloud software and services provider for the hospitality industry. With a focus on integrated hotel CRM, hotel sales, and revenue strategy technology platforms, Cendyn drives sales, marketing and revenue performance for tens of thousands of hotels across the globe. The Cendyn Hospitality Cloud offers a complete set of software services for the industry, aligning marketing, sales and revenue teams to optimize their strategies and drive performance and loyalty across their business units. With offices in Boca Raton, Atlanta, Boston, San Diego, London, Munich, Singapore, Sydney, Bangkok and Tokyo, Cendyn proudly serves clients in 143 countries, delivering over 1.5 billion data-driven, personalized communications on behalf of their customers every year.

EEO Statement:

Cendyn provides equal employment opportunities (EEO) to all employees and applicants for employment without regard to race, color, religion, sex, national origin, age, disability or genetics. In addition to federal law requirements, Cendyn complies with applicable state and local laws governing nondiscrimination in employment in every location in which the company has facilities. This policy applies to all terms and conditions of employment, including recruiting, hiring, placement, promotion, termination, layoff, recall, transfer, leaves of absence, compensation and training.

Cendyn expressly prohibits any form of workplace harassment based on race, color, religion, gender, sexual orientation, gender identity or expression, national origin, age, genetic information, disability, or veteran status. Improper interference with the ability of Cendyns employees to perform their job duties may result in discipline up to and including discharge.
Skills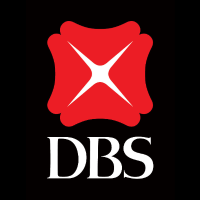 !*!Business FunctionGroup Technology and Operations (T&O) enables and empowers the bank with an efficient, nimble and resilient infrastructure through a strategic focus on productivity, quality & control, technology, people capability and innovation. In Group T&O, we manage the majority of the Bank's operational processes and inspire to delight our business partners through our multiple banking delivery channelsResponsibilities Provide end-to-end (holding the trade from inception to expiry) processing support to Read more
Treasury & Markets on Foreign Exchange, Money Market and Non-Deliverable Forward products across Singapore, Australia, China, Korea, Indonesia, Vietnam, Taiwan and Hong KongEnsure accurate validation and timely settlement is being performed on all relevant tradesProvide end-to-end support to FX CLS processes supported across Singapore, Hong Kong and Korea entities.Participate in critical initiatives, process improvements and projects to enhance processes and productivity, and take accountability to ensure successful implementation thereafterPerform data analysis and problem solving at SME levelProactively seek for opportunities to data discovery and insight RequirementsBachelor's Degree or equivalent qualification with 1-5 years of banking experience, preferably with product knowledge in Foreign Exchange, Money Market and Non-Deliverable Forwards productsExperience in various operation functions which includes processing, reconciliation, settlements etcProficient in MS Word, MS Access, MS Excel VBA, MS PowerPoint, with O365 SharePoint and QlikView skills an added advantageProficient in written Chinese is an advantage.Apply NowWe offer a competitive salary and benefits package and the professional advantages of a dynamic environment that supports your development and recognises your achievements.
Skills Microsoft provides opportunities to empower you to create things that help others and change the world. Come as you are, do what you love.

Microsoft Aspire Experience is an onboarding experience, designed to equip, develop and empower those who join Microsoft after graduating from undergraduate school, MBA programs, or special job placement programs. As a company, we look to these bright talented individuals to shape the future of our Read more
company, to spark the next waves of disruptive innovations, and most importantly, to help discover new ways to accomplish our mission. For this reason, our mission is to empower our university hires to achieve more.

Listed below are examples of what you could be doing – bear in mind you will be assessed for all available roles, and assigned to the position we believe is the best fit for you based on your background, career expectations, performance at interview stage and available roles at the time of hiring.

Applications are reviewed on a rolling basis, the university recruiting team will be in contact with you should you be deemed suitable.

Responsibilities

Types of Jobs for Graduates

About the Customer Facing Technology Roles

Taking on a customer facing technical role, you'll get to grips with the world's most advanced technologies, see new products come to market and introduce cutting-edge technology solutions to our customers. We have some of the world's biggest companies as clients. If you like the idea of developing technical solutions to help them overcome their business problems, this is the role for you.

Example roles include but are not limited to; Technical Account Manager, Technology Solutions Professional and Partner Technology Strategist, Customer Success Manager.

Technical Account Manager (TAM)

The TAM is the primary front-line customer facing support role within the Microsoft Services organization, and is responsible for the overall growth, quality, and satisfaction of the customer's support services relationship. You will provide value on the operation and optimization of their IT infrastructure through quality Microsoft's Service Delivery Management.This role offers an opportunity to be front and center with our customers supporting them in their digital transformation, while accelerating your career by driving business impact.

Specialist

The Solution Specialist role is focused on working with Microsoft's account teams to identify and drive opportunities in targeted workloads. As a Solution Sales Professional, you will work closely with Sellers and Partners to plan and execute account coverage and campaign strategies to unlock new sales opportunities. The role is adept at understanding the needs and process pains of customers to identify opportunities where Microsoft solutions can add long-term value.

Partner Technology Strategist

The Partner Technology Specialist (PTS) role is key to Microsoft's partner management strategy as part of the One Commercial Partner (OCP) Organization. Via the channel business development model Microsoft together with the partners works with clients to ensure their business needs are addressed through Microsoft products and services. The role of the Partner Technology Strategist is to secure partner's technical commitment, ensure ongoing enablement and support their business growth.

Customer Success Manager

The Customer Success Manager (CSM) role will enable our customers to realize business value from their investment and make our customers passionate advocates of Microsoft. As a CSM, you will help to create value for customers by ensuring they clearly define business outcomes and then build a "success plan" with the appropriately identified objectives, stakeholders, milestones, risks and metrics needed to achieve them.

Account Technology Strategist

The Account Technology Strategist (ATSs) are our enterprise customer's chief architects. Acting as a chief architect offers a high profile, customer-facing role that is the primary technical face and orchestration point for enterprise customers. Successful ATS' have a strong, proven IT background and demonstrated knowledge with a broad range of Microsoft solutions and technologies.

Partner Development Manager

As a Partner Development Manager (PDM), you will act as the daily face of our company to our partner channel. The PDM is accountable for driving performance of a managed portfolio of partners, by business priority, with a primary focus on Microsoft cloud services (O365, Azure and Dynamics 365) and complementary products. The goal is to drive partner recruitment, enablement and business growth based on the partners' strengths and priorities. The PDM represents Microsoft to our partners, communicates our strategy, sells our vision and brings partners along in the digital transformation journey.

About the Customer Engagement & Corporate Roles

Become the essential connection between our clients and the technologies that help them expand the size of their businesses and become more profitable. You collaborate, manage, and fuel the success of business groups. You are dedicated to creativity, communication, and strategy. We need world-class marketing professionals to drive our consumer and enterprise growth. We are looking for agile and innovative thinkers to keep us on the forefront of technology and on top of the continually evolving world of marketing.

Example roles include but are not limited to; Product Marketing Manager, Audience Marketing Manager, Marcomm Manager, Licensing Sales Specialist, Customer Program, Account Executive, Sales Excellence Manager, and Business Planning Manager.

Qualifications

Requirements:

Fresh university graduates from MBA, Masters (non-MBA), Bachelor's degree

For MBA: Have less than 7 years combined (full-time) professional work experience graduating between August 2019 to July 2020

For Masters (non-MBA), Bachelor's : Have less than 2 years combined (full-time) professional work experience graduating between August 2019 to July 2020

Passion for the technology and innovation

Seeks opportunities to learn new methods, procedures or techniques

Evaluates & builds solutions based on customer perspective

Good understanding of the relationship between technology and business

Excellent communication, negotiation and presentation skills

Takes responsibility and holds others accountable for actions, decisions, and goals

Thriving in a fast paced, ambiguous environment

Ability to influence, inspire and lead from any role

Microsoft is an equal opportunity employer. All qualified applicants will receive consideration for employment without regard to age, ancestry, color, family or medical care leave, gender identity or expression, genetic information, marital status, medical condition, national origin, physical or mental disability, political affiliation, protected veteran status, race, religion, sex (including pregnancy), sexual orientation, or any other characteristic protected by applicable laws, regulations and ordinances. We also consider qualified applicants regardless of criminal histories, consistent with legal requirements. If you need assistance and/or a reasonable accommodation due to a disability during the application or the recruiting process, please send a request via the Accommodation request form.

Benefits/perks listed below may vary depending on the nature of your employment with Microsoft and the country where you work.
Skills Digital transformation is driving new opportunities for businesses worldwide. Cisco are pioneers in the Software Defined Infrastructure (SDI) domain that underpins the rapid shifts in IT. Cisco continues to innovate, leveraging cross-technology programmability to create infrastructure solutions that achieve agility, speed, efficiency and economies of scale for our customers.

The Enterprise Architecture Practice specializes in creating solutions to solve complex business problems. We develop and execute multi-dimensional IT strategies Read more
that enable customers to transition to a software defined architecture.

We have an entrepreneurial spirit with a consistent track record of leading high-impact technology consulting engagements, complex issue resolution and developing senior customer relationships.

What You'll Do

As a Practice Leader, you are able to connect this rapidly changing technology environment with the executive agenda of our clients by applying her/his strong business insights. As a technologist, you will be across Cisco's solutions as well as the market trends and competitive offerings. You will develop and deliver lifecycle advisory/professional services.

You will manage a team of technology consultants, architects and engineers that advise customers in the planning, delivery and operation of transformational SDI based technologies.

Who You'll Work With

This is a key customer facing role. You will lead your team of experts in the field, but will also leverage a matrix organization of Sales, Engineering and other Customer Experience Service teams. This role is primarily focused on the delivery of services within Asia Pacific, but we are a global team and you will need to work with counterparts across the regions.

Who You Are

You are a self-starter, able to structure, prioritize and get results in the midst of constant change. You are comfortable in managing complex client dynamics and are capable of aligning your team around a common set of objectives resulting in an ability to deliver superior results.

You have a mix of Consulting and Enterprise Architecture skills and can explain IT macro trends and business implications at executive level. You understand the stages an organization goes through during transformation - vision, strategy, migration (discovery, planning, and execution), and operations.

Your Leadership :

You gained 10+ years IT experience, 5+ years consulting experience. 3+ years in a management role.

You have a previous experience at an executive level within a medium to large sized IT organization.

High Proficiency in oral and written communications, with an ability to effectively persuade others (customers, peers, senior management, etc.) using data-driven insights, emotional intelligence, confidence, and interpersonal awareness.

Can link technological change to business and economic impact.

Able to hold a technical discussion at an executive level while being able to pivot into deeper technical conversations at an engineering level.

Experience in strategizing and delivering transformational projects / programs.

Experience in growing a professional services practice.

Your Technical Capability :

Deep understanding of Enterprise Networking - routing, switching, routing protocols, MPLS, VPNs, etc. Experience with Service Provider Networks is desirable.

Experience in Software Defined Networking (SDN) development (including Openstack Neutron and OpenvSwitch, Openflow, networking virtualization, and KVM/Linux networking).

Experience with Cisco and 3rd party physical and virtual infrastructure, Cloud, and Virtual Network Functions (VNFs), including a range of tools and technologies including Cisco Network Service Orchestrator, Ansible, OpenStack, Open Network Automation Platform (ONAP), assurance and performance, Workflow Management and UI/Portal systems.

Solid understanding of SaaS architectures.

Expertise in SOA, web services, virtualization and cloud concepts.

ITIL, IT4IT, TOGAF or Scrum (Master or Product Owner, etc.) certification (any)

Recognized speaker, author/publisher of white papers or patents

We Are Cisco

#WeAreCisco, where each person is unique, but we bring our talents to work as a team and make a difference. Here's how we do it.

We embrace digital, and help our customers implement change in their digital businesses. Some may think we're "old" (30 years strong!) and only about hardware, but we're also a software company. And a security company. A blockchain company. An AI/Machine Learning company. We even invented an intuitive network that adapts, predicts, learns and protects. No other company can do what we do – you can't put us in a box!

But "Digital Transformation" is an empty buzz phrase without a culture that allows for innovation, creativity, and yes, even failure (if you learn from it.)

Day to day, we focus on the give and take. We give our best, we give our egos a break and we give of ourselves (because giving back is built into our DNA.) We take accountability, we take bold steps, and we take difference to heart. Because without diversity of thought and a commitment to equality for all, there is no moving forward.

So, you have colorful hair? Don't care. Tattoos? Show off your ink. Like polka dots? That's cool.
Skills Why you'll love Cisco

We change the World, you will become passionate about your employer and the brand you represent. Every business is digitizing, every nation is becoming smart and connected, and everything is converging on the Internet, making networked connections more meaningful than ever before in our lives. Our employees' groundbreaking ideas impact everything; here that means we take creative ideas from the drawing board to dynamic solutions Read more
that have real world impact.

The outcomes you deliver relies heavily on applying cutting edge technologies on evolving customer needs. The level of customer intimacy to drive these outcomes are second to none. This molds you into a highly marketable and sought-after asset.

You'll be part a team that cares about its customers, enjoys having fun, and you'll take part in changing the lives of those in our local communities. Come prepared to be encouraged and inspired, and in turn, to encourage and inspire others. You will wake up every day feeling energized, all ready to convert bold ideas to reality.

What You'll Do

Cisco is looking for experienced Systems Engineers with a strong technical background.

You will partner with our Account Executives in a pre-sales technical role, showcasing Cisco product solutions.

You should bring industry knowledge and years of technology experience to aid in technical selling, explaining features and benefits to customers-and crafting and configuring products to meet specific customer needs.

Our team owns the pre-sales coverage for the local Virtual Sales team and is relying on many other peers to cover all sales opportunities. You will be a key player to focus on the strategic opportunities on the territory covered by Virtual Sales and enable the team to sell more. Your focus area will be on the ASEAN theatre, supporting Singapore and be based in Singapore.

You will have direct account and partner responsibilities for selected accounts in an assigned geography.

Staying up-to-date on relevant competitive solutions, products and services is essential.

You will focus on technical presentations for customers, partners and prospects and assist with the development of formal sales plans and proposals for assigned opportunities.

Other activities include participation as a specialist on assigned Virtual Team and providing consultative support in their area of specialization to other Systems Engineers.

Who You Are

6+ years of industry related experience is required. Cisco product experience or relevant experience in key competitor offerings in technology area is also preferred. Pre-Sales experience required.

Typically requires BS/BA (EE/CS) or equivalent. CCNP CCDP or similar vendor Certification Required.

Good generalist knowledge across Cisco's solutions set, with deeper knowledge of one technical specialization (Collaboration, Data Centre & Virtualization or Security, or Enterprise network)

Required Knowledge and Experience:

Industry knowledge of relevant solutions sets, product line specifications, performance criteria, and applications.

Competitive knowledge (in area of specialization) including solution, technology and product offerings.

Understanding and conversant about company, solutions and product strengths, weaknesses, opportunities and threats.

Excellent written and verbal communication, listening, and strong presentation skills.

Strong knowledge of technical solutions

Ability to work effectively and make valuable contributions as a team member.

Demonstrated technical knowledge and consultative skills.

Strong analytical skills: ability to assess a problem and determine an effective course of action.

Fluency in English, both written and spoken

We Are Cisco

#WeAreCisco, where each person is unique, but we bring our talents to work as a team and make a difference. Here's how we do it.

We embrace digital, and help our customers implement change in their digital businesses. Some may think we're "old" (30 years strong!) and only about hardware, but we're also a software company. And a security company. A blockchain company. An AI/Machine Learning company. We even invented an intuitive network that adapts, predicts, learns and protects. No other company can do what we do – you can't put us in a box!

But "Digital Transformation" is an empty buzz phrase without a culture that allows for innovation, creativity, and yes, even failure (if you learn from it.)

Day to day, we focus on the give and take. We give our best, we give our egos a break and we give of ourselves (because giving back is built into our DNA.) We take accountability, we take bold steps, and we take difference to heart. Because without diversity of thought and a commitment to equality for all, there is no moving forward.

So, you have colorful hair? Don't care. Tattoos? Show off your ink. Like polka dots? That's cool.
Skills