Sign in or register for a JobTech account.
Jobs that require

results-oriented

skill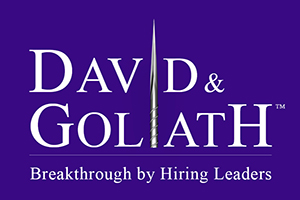 Are you exceptional in being a SA / BA with experience working in Banking?
If so, this could be the career opportunity for you !!
Systems Analyst/Business Analyst (Credit Risk) - Banking
We are looking for a dynamic and self-motivated individual who has the interest and commitment to develop a career in risk management. You will be a member of the Credit Risk Management (CRM) division in the Risk & Performance Management Department. This team is responsible for managing the credit risk of the trading counterparties and investment-related service providers. This role focuses on managing counterparty credit risk data/information needs and system requirements for CRM division
Working closely with technology team and/or external vendors to ensure that system enhancements or implementations are executed in a timely and proper manner
Proactively communicate and collaborate with other departments to analyse data/information needs and system changes required to meet business requirements
Being one of the counterparty credit risk system subject matter experts so that you can lead in system discussions and review system functional specifications provided by the technology team and/or external vendors
Undertaking user acceptance testing of enhancements / changes to the counterparty credit risk systems that facilitate limit / guidelines monitoring and reporting activities undertaken by the division
Overseeing and driving implementation and delivery of counterparty credit risk projects and initiatives
Preparing counterparty exposure reports for senior management, risk governance committees and clients
Providing administrative support in managing counterparty matters and monitoring of approved counterparties, limits and guidelines
In return for this excellent career opportunity, we ask that you have the following:
Bachelor's Degree in Computer Science or equivalent in a reputable University
Relevant working experience in the finance industry. Good knowledge of financial instruments/markets, risk monitoring processes and counterparty credit risk measurement will be favourable
Adept in dealing with multiple stakeholders (technology, operations, business units) in a fast-paced environment
Good systems experience is essential – hands on testing / systems spec review/ UAT etc.
Strong analytical and product management skills required, including a thorough understanding of how to interpret business needs and translate them into application and operational requirements
Proficient in Microsoft Office applications such as Word, Excel and Access, you should also be familiar with SQL (including writing of SQL queries) and Tableau
Effective time management and prioritisation skills, to drive project delivery on time
Disclaimer: Candidates who are shortlisted will go through generic Technical Tests and Face to Face interviews.
If this speaks to you and you are ready for a new challenge, please send your Resume in MS word format to bennie.yeo@davidgoliath.net
Even if you are not interested, you can still park your CV with us for other Banking IT positions or forward this Advertisement to your counterparts with the relevant Banking IT experiences I am looking for.
We Seek to:
Understand your personal circumstances, needs and ideals
Present your credentials to our clients only with your permission
Strategize and consult with you
Your application will be kept with the strictest of confidence.
EA License Number: 18S9167
Registration ID: R1114115
Skills

Collaborate with various technology teams in the maintenance of effective internal controls;
Liaise with the Group Audit, Group Legal and Compliance and ORM teams on a regular basis;
Support team lead to manage internal/external audit engagements;
Raise issues/concerns, and provide constructive advice to the management so that significant IT risk and control issues are escalated and resolved properly;
Execute risk assessments and perform controls testing to ensure their effectiveness;
Track process improvements and issues corrective actions to ensure timely closure;
Work closely with stakeholders and security teams to mitigate/resolve reported security vulnerabilities
Provide support and review on the privilege ID usage and conduct review to ensure adherence to access controls standards, including investigate on reported exceptions
Perform data analysis or procedure reviews to ensure compliance to the bank security standards;
Work with internal stakeholders and vendor to review and streamline the work processes of the bank and vendors
Requirements
Minimum a degree in Information Technology, Engineering or related discipline
At least 4 years of working experience in Risk Management within IT.
Experience in IT audit, Cloud Security will be an advantage
Good understanding of Secure Software Development Life Cycle, Threat and Vulnerabilities Assessment, Agile Methodology and IT General Controls
Good understanding of technology and operational risks, regulatory requirements
Strong communication, interpersonal and written skills
Able to work independently with minimal supervision and with a positive attitude
Willing to learn and take new challenges with an open-mind.
Skills

Singaporean candidates only
Personalized service over the telephone to customers on banking products, accounts, and services enquiries in an effective and efficient manner.
Handle email enquiries and live chats.
Understand customers' needs and provide appropriate/ customized solutions.
Identify cross-sell opportunities (ie. banking platforms) during customer interaction.
Gather customers' feedback and provide timely feedback to the Team Lead on issues for improvement.
We are looking for passionate, customer-focused individuals:
Preferably with prior customer service experience in a call centre environment.
Demonstrates good communication skills and able to work in a pressurized and highly driven environment.
Minimally a Diploma holder. Fresh graduates are welcomed.
Comfortable to work rotating shift hours including weekends and public holidays.
Skills

Business Analyst for Migration Project.
Gather & validate requirements, facilitate requirements workshops to engage the various stakeholders such as Front Office, Back Office, Downstream application users.
Lead and manage issues during UAT/Sprints, and ensure all requirements have proper traceability.
Leverage the subject matter experts in T&O in delivery of structured and well-thought through solutions.
Become an effective "bridge" between users and technology teams.
Good team player with strong interpersonal skills.
Respond promptly to issues raised, through good understanding of business, operational and technical considerations, and recommend sound solutions.
Required Experience
At least 4-5 years working as a Business Analyst.
Understanding and experience working on market data usage and banking transaction (rates conversion, remittance transaction, FX deal booking), P&L component, Deal reporting
Experience in large scale migration project is a strong plus.
Possess strong business & technical subject matter knowledge (e.g. data transfer protocol, message distribution channel, message topic and queue usage)
Identify risks and issues early, plan mitigating steps and communicate these to stakeholders in a timely manner
Experience in Agile delivery will be an advantage.
Must be organized, able to work with minimal supervision, flexible to switch and work on different projects and manage them in a timely manner
Experience working on Jira, Confluence will be an advantage.
Skills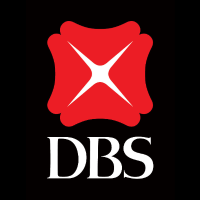 !*!Business Function Group Technology and Operations (T&O) enables and empowers the bank with an efficient, nimble and resilient infrastructure through a strategic focus on productivity, quality & control, technology, people capability and innovation. In Group T&O, we manage the majority of the Bank's operational processes and inspire to delight our business partners through our multiple banking delivery channels. Responsibilities Manages team size circa 50 + in Singapore Champions Read more
production resilience and availability, focusing on superior client experience, by working with the businesses and technology teams Drive the implementation of Site Reliability Engineer (SRE) and Chaos Engineering design for all strategic systems The main mission of the role apart from providing superior client experience through reliability and scalability is to drive towards a fully automated and intelligent production environment leveraging instrumentation and machine learning. Drive effective communication between business and technology with regards to production service reliability and performance Drive continuous improvements in processes or systems leveraging Site Reliability Engineering methods Respond to, evaluate and analyse production incidents to minimise their impact as well as devise innovative solutions to prevent them in the future Improve the reliability and availability of systems by gathering hard data, designing systems for increased service reliability and performance Provide expert advice and training to our engineers as to which technology solutions and advanced reliability techniques to use on each situation Requirements Bachelor's Degree in Computer Science and at least 15 or more years of relevant experience. Experience driving major transformation programmes for production resilience and performance, and client experience Experience with Core Java 8, Cloud Foundry (or equivalent), Amazon Web Services (or equivalent), relational and non-relational databases, and Linux, Unix systems Experience with distributed architecture, SOA, microservices and Platform-as-a-Service (PaaS) Experience in Agile and Test Driven Development (TDD) methodologies Experience with high availability, high-scale, and performant systems. Experience with managing cloud architecture based environment is highly desired. Experience with Banking will be an added advantage Apply Now We offer a competitive salary and benefits package and the professional advantages of a dynamic environment that supports your development and recognises your achievements.
Skills Semiconductor Industry
>Working Location: West
>5 days work
>Medical leaves/Annual Leaves
>Career Advancement
Our Client, in the Semiconductor Industry located in the West has opening for Quality Engineer.

Responsibilities:

Plan, supervise and execute projects and tasks based on the objective set by Management.
Increase customer satisfaction on Product Quality.
Ensure timely response in 8D/CAR to customers complains and claim.
Work with cross-functional groups to close 8D/CAR with effective corrective / preventive actions.
Provide quality monthly reports to internal/external customers.
Review customers' quality contracts and communicate Read more
to relevant departments.
Feedback incoming quality issues to suppliers with proper disposition.
Provide solutions and reduce Quality complain and claim.
Provide solutions (using Six-sigma methodology) to resolve chronic issues for yield and scrap improvement.
Improve sensitivity and detectability of internal quality control.
Determines quality and scrap improvements by identifying statistical methods relevant to manufacturing process.
Develops experiments by applying full fractional factorial techniques.
Participates in cross functional Quality projects and ensure corrective / preventive actions implemented
XRF knowledge is preferred and able to operate independently.


Requirements:

Minimum 2 years experiences in engineering or quality assurance field.
Basic understanding in ISO 9001, ISO 14001, TS16949 etc system management.



Qualified or interested candidates, kindly apply to us in
>the FOLLOWING FORMAT to facilitate the short listing process;
To: [Click Here to Email Your Resume]
Attachment of CV's in MSWORDFORMAT
>Resumes please INCLUDE:

Personal Particulars with Recent Photograph
Education background
Work experiences in point forms
All Reasons for leaving
Current and Expected salary
Date of availability / Notice Period

**We regret that only shortlisted candidates would be notified.
>Your Profile will be kept in our database for more career opportunities.
>We wish you all the best in your job search.

Apple Lim
>Reg No: R2090579
>EA No: 19C9570
Skills Responsibilities
To conducts valves (both control and on/off), actuators and instruments repair / calibration work both in-house and at customers site and to generates valves and instruments service report for customers after job completion.
Provides basic trouble shooting and provide suggestion for customers on different solutions and to prepare calibration reports with accurate information and basic recommendation for customer submission on time.
Plans, schedules, conducts and coordinates program Read more
of assigned instruments calibration / maintenance.
Ensures proper coordination and effective communication within team and with customers and to support emergency support and reach site with-in 2 hours response time as per customer requirements.
To support customers issue after office hours and weekends/public holidays
Follows customers and site leader instruction, guidelines strictly and compliance to customers safety requirements, quality standards.
Ensures all service activities are carried out safely complying with company Environmental Health & Safety (EHS) guidelines and procedures.

Requirements
> Min NITEC in Electrical / Electronic / Mechanical Engineering with at least 3 years of related experience, preferably in instrumentation, process or service industry.
Having basic knowledge on control valves, control and instrumentation.
Maintenance, calibration and trouble-shooting experience in pressure, temperature, level transmitters, flow instruments, pH analyzers, control valve etc.
Able to support customer after office hours and weekends/public holidays

All Successful candidates can expect a very competitive remuneration package and a comprehensive range of benefits.
Interested applicants may wish to email your resume in a detailed Word format to [Click Here to Email Your Resume]
We regret that only shortlisted candidates will be notified.

Cindy Char Sin Yi
[Click Here to Email Your Resume]
>
EA License Number: 02C4944
Registration Number: R1765345

People Profilers Pte Ltd
100 Beach Road #33-06, Shaw Tower Singapore 189702
Tel: 6594 9892 Fax: 6835 7890
EA License Number: 02C4944
Skills Responsibilities
To leads the Service team to provide effective and timely services as requested by customers.
Keeps employees advised of any changes in policy/work practices as such changes arise.
Be a leader of any changes as business evolves and assist with implementation as necessary for process improvements.
Constantly try to improve the companys performance towards higher customer service standards and improve financial performance.
Maintains employee focus on quality Read more
programs and keeps employees advised of changes in work practices.
Reviews or alters any evaluation or job function for completeness or content based on customer service standards or desires and report any unusual circumstances.
Provides time guidelines for specific jobs/functions and review these guidelines with employees as required.
Collects, documents, and provides feedback to employees on the quality of their workmanship and authorize any rework as deemed necessary to achieve zero defects.
Provides guidance and feedback to employees on day to day job engagement activities or responsibilities to ensure employees maintain focus on productive business tasks.
Adjusts and/or manages all existing scheduled production and job assignments.
Acts as a resource for employee questions and/or work instruction and assists with shop quotes.
Provides direction on ESH issues and housekeeping and maintain shop supplies and toolings.
Obtains cost reductions through process improvements.
Provides/delegates training and assist in problem solving
Ensures quality by completing all final inspections and repair reports.
Other duties as assigned.

Requirements
> Min Diploma in Mechanical / Instrumentation / Mechatronics Engineering or equivalent with at least 5 years of experience in process & control or instrumentation service industry
> Good knowledge on control valves, control and instrumentation.
Result-oriented with strong leadership, organizational and planning skills.
Decisive, drive and ability to deliver effective, innovative solutions.
Possess a Class 3 driving license.

All Successful candidates can expect a very competitive remuneration package and a comprehensive range of benefits.
Interested applicants may wish to email your resume in a detailed Word format to [Click Here to Email Your Resume]
We regret that only shortlisted candidates will be notified.

Cindy Char Sin Yi
[Click Here to Email Your Resume]
> EA License Number: 02C4944
Registration Number: R1765345

People Profilers Pte Ltd
100 Beach Road #33-06, Shaw Tower Singapore 189702
Tel: 6594 9892 Fax: 6835 7890
EA License Number: 02C4944
Skills Job Scope :

Physiotherapist :


Educate and provide physiotherapy services
Assess and provide physiotherapy services to pre and post- operative
Provided quality care by assessing & interpreting evaluations and set the treatment plan.
Developed safe and effective exercise programme.

Occupational Therapist


Assess, evaluate, plan and treat residents with a variety of disabilities for optimal care.
Assist to conduct quality improvement/research projects.
Conduct training for therapists, support staff and other health care professionals.
Assist to collate statistics to monitor Read more
performance of staff and services.
Ensure that staffs comply with clinical protocols and service standards.
Contribute towards increased profile of the department and profession through inter-department interactions.

Job Requirement :

Min Diploma/ Deg in Physiotherapist/ Occupational Therapist
AHPC registrable

Interested candidates please submit your resume to [Click Here to Email Your Resume]

Alternatively, pls call Jace at 6736 3280

Jace Choo Oi Kei
>Personnel EA License No.: R1875164
>Recruit Express Pte Ltd (EA Licence No.: 99C4599)
Skills • Provide technical advice and sourcing of purchase of computer hardware, software and accessories
>• Management & maintenance of IT/AVA resources & system
>• Day-to-day IT operations including backup, system security, technical troubleshooting of IT systems/resources & software
>• Responsible for IT inventory stocks, condemnation of equipment & liaising with vendors for purchase & repairs
>• Plan, evaluate & implement IT related projects (e.g. IT Enrichment Training, IT Camps, Training for CCA, Read more
AVA training for AV / IT monitors and staff.)
>• Work with HOD (ICT) on gathering the ICT needs of the school and propose solutions that meet the requirements of the school including technical specifications and market pricing of these solutions
>• To conduct ICT training during and outside curriculum time for both teachers and pupils
>• Oversee and assign work to the school Technology Assistant (TA), as well as work with other 3rd party / in-house ICT Trainer and any other ICT support staff in the school.
>• Data management - responsible for creating and maintaining a system for archiving school digital information
>• Other tasks include proactively scanning the market for technology trends and new technology tools that support Teaching and Learning and, educate and update school staff. A point of contact with MOE HQ for dissemination and coordination of ICT project related matters for schools. Raise any issues, concerns and feedback that they receive from schools on ITB initiated projects so that prompt and effective actions could be taken by ITB to address these concerns and problems early
>• Any other duties as assigned.

Requirement:
>

Minimum Diploma in ICT with minimum 3 years of relevant ICT experience
Good ICT technical knowledge
Possess ICT contract, vendor and project management skills
Good knowledge of networking system including wireless network is essential
Good interpersonal, communication, planning and analytical skills
Ability to plan independently, multi-task, work both independently and as a team
Candidate shall be registered with MOE and remain successfully registered throughout the contract period
Fluent in written and spoken English
Singaporean only


Interested applicants please visit our website at www.seacaremanpower.com
Lic 95C4455

We regret to inform only shortlisted candidates will be notified
Skills