Sign in or register for a JobTech account.
Jobs that require

results-oriented

skill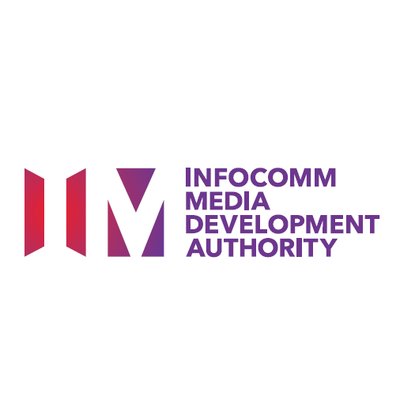 Senior Systems Engineer (5G)
Job Description
Singapore's economy is digitalising, and an effective wireless communications infrastructure is key to support Singapore's digital economy. As a member of the IMDA National Infocomm Infrastructure (NII) team, you will be applying your expertise in wireless communications to support various operational and developmental activities, with strong focus on 5G. Examples include managing/architecting/analysing/troubleshooting cellular infrastructure, investigating and validating new capabilities in 5G.
Key Responsibilities
Manage, architect, analyse and troubleshoot on technical and operational aspects of cellular and 5G deployments (trials)
Investigate and advise on technology trends in communications & networking, with focus on 5G
Collaborate with industry and academic partners to investigate wireless technologies and solutions, with focus on 5G
Analyse, troubleshoot and advise on technical and operational aspects arising from commercial/enterprise Wi-Fi deployments (mainly Wireless@SG)
Qualifications and Skills
Background in Communications Engineering (or equivalent)
Knowledge and expertise with cellular network systems and architecture (including cellular cores, radio access networks, etc.)
Knowledge and expertise on service based architectures, software defined networking and virtualised communications infrastructure components
Knowledge and expertise on enterprise Wi-Fi technologies and systems
Knowledge and expertise on 5G technologies an advantage
Knowledge and expertise on cellular RF comms technologies an advantage
Minimum 8 years of experience in relevant field(s)
Willingness to learn and understand new technologies
Strong technical aptitude, including excellent troubleshooting skills
Ability to multi-task and work as a team in a fast-paced and complex work environment
Position will commensurate with experience.
Only short-listed candidates will be notified.
Skills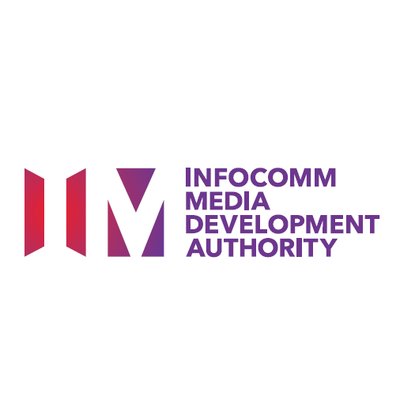 You will be part of the human capital development manpower planning team working with multiple stakeholders to conceptualise, plan and analyse ICT and Media (ICM) manpower trends to develop manpower strategies to meet the needs of the sector. To be effective in this role, you should preferably have a good understanding of the ICM sector and be able to develop sound analysis and facilitates decisions.
Responsibilities
· Monitor labour market developments and analyse employment data and trends
· Involve in managing, analysing quantitative and qualitative data from various sources that best reflects the infocomm media sector landscape, manpower needs and challenges to support in the development of manpower policy-making decisions
· Collaborate within IMDA and across public agencies to enable seamless execution of manpower strategies and initiatives
Requirements
Background in Business, Economics, Computer Science, Engineering disciplines or equivalent
2 years of relevant working experience in similar capacity
Candidates with no experience are welcome to apply
Able to work independently, within a team and across teams
Possess good analytical and problem solving skills
Good interpersonal relationship skills and be able to adapt to fast pace of work
Good verbal and written communications skills, including good stakeholder management skills
Have a keen interest and appreciation of the industry trends
Candidate must be a Singaporean
Position will commensurate with experience.
Only short-listed candidates will be notified.
Skills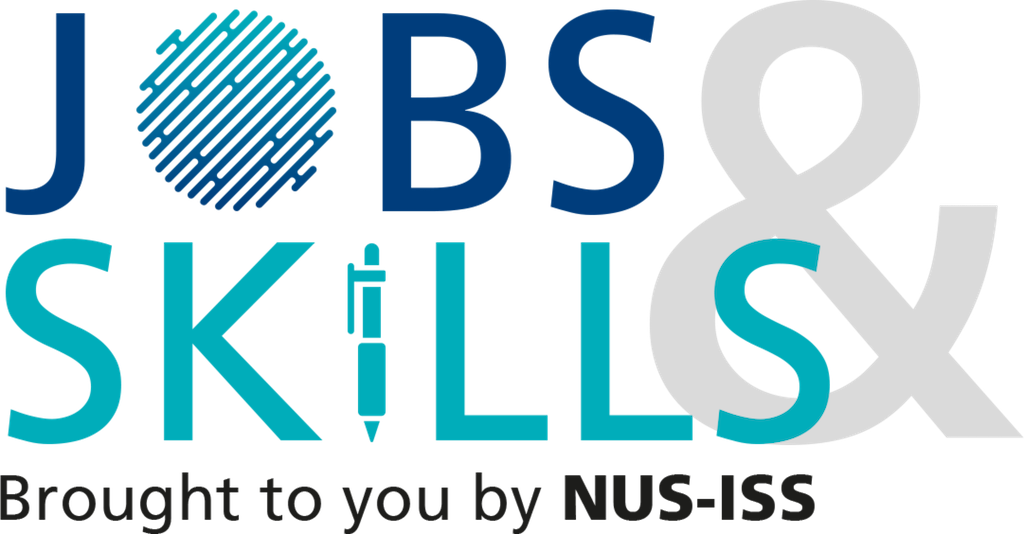 Singapore Airlines is looking to hire NUS-ISS talent.
• A member of the Data Engineering team and will be responsible for engaging with the Customer Data Management Officer, Data Protection Officer, data engineers, product & systems owners, and business users to ensure that privacy & security requirements are defined, documented, translated into effective & consistent processes to meet compliances to various jurisdictions like EU GDPR, PDPC, etc, and tracking of such activities to ensure compliances are met.
• Architect, implement & manage the tools used for management & reporting on metadata, systems/data lineage, data profile & quality, sensitive (including PIIs) data discovery & remediation, and data governance related activities.
• Align SIA's Information Security Strategy with any data governance programs and initiatives.
• Assist the business in the planning, prioritization and budgeting of their Data Governance related IT projects.
• Assist the business in the budgetary sizing of their IT plans.
• Required to take on Scrum Master roles in an Agile model to drive lean, efficient, value driven delivery of the IT Product/platform to support data management & governance initiatives.
• As Scrum Master, you will need to execute the Agile approach with good judgment, to manage the effort to achieve the product goals and manage Backlog prioritization within designated constraints. Blending with traditional project management principles and practices may be expected to fit large, complex, mission-critical, enterprise-level projects etc.
• As Scrum Master, you will need to support the Product Owner:
In managing customer expectations for deliverable.
Managing stakeholder communications.
Manage an effective system of project governance including Risk & mitigation.
Process Management and Improvement Responsibilities.
Champion ongoing process improvement initiatives to implement best practices for Agile Product Management.
• Any relevant ad-hoc project management duties to support the activities of data governance management
Skills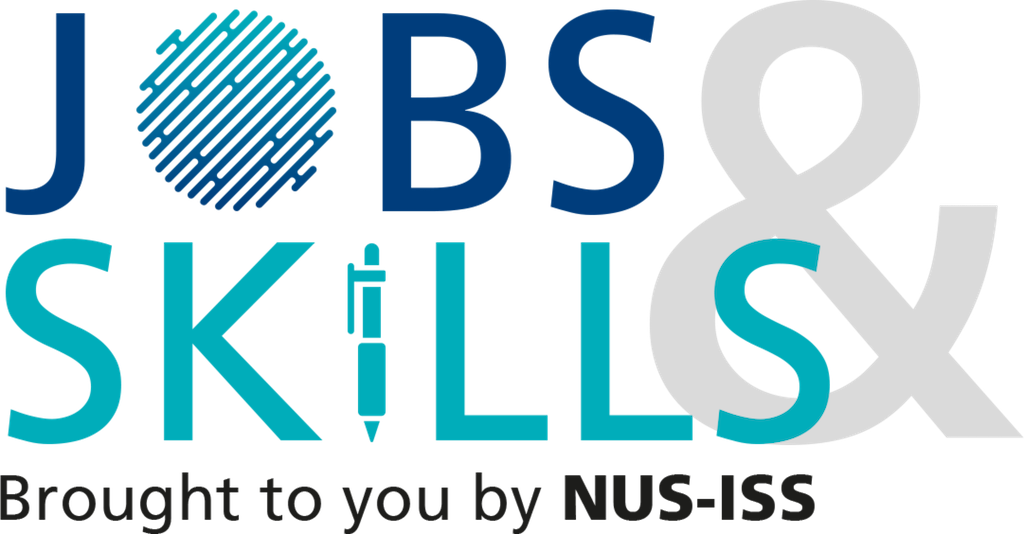 Singapore Airlines is looking to hire NUS-ISS talent.
Job Description
- Ensure that applications platform's performance meets or exceeds operational metrics for scalability, security, compliance, performance and quality in accordance with negotiated service level agreements.
- Guide project teams to ensure the consistency of their components to the overall business capability, IT product architecture, and IT roadmaps
- Create solutions that meet approved standards and reduce the number of exceptions by proactive roadmap and investment prioritization with stakeholders
- Lead applications platform maturity by applying industry best practices and technical due diligence.
- Develop an in-depth knowledge of all aspects of the solution domain to implement the most current and relevant solutions.
- Drive the assessment and resolution of software, hardware, or process defects discovered throughout the pre-launch, post-launch, and quality review processes.
- Any ad-hoc duties as required.
- This is a sole contributor role.
Required Skills
- IT degree with at least 3 years of work experience in MNCs as a solution architect.
- Proven track record in designing complex applications that meet or exceed operational metrics for scalability, security, compliance, performance and quality.
- Conscientious and proactive in learning all aspects of the solution domain as well as creating solutions that meet approved standards and developing roadmap that reduce the number of exceptions.
- Has good understanding of software, hardware and process aspects of an application project to drive the assessment and resolution of any of such defects discovered during any phase of the applications development, including post-launch.
- Strong drive for result.
- Strong and effective communication, negotiation and influencing skills
- Ability to deal with and resolve complex problems
Skills Recruit Express is the largest recruitment agency in Singapore with over 200 consultants across the island in Orchard, Raffles Place, Tampines and Jurong. We have a proven track record for matching the right people to the right organisation within the shortest time. Speed defines our culture and our people define the company.
>As part of our expansion plans, we are currently sourcing for energetic individuals to join us as Read more
Talent Acquisition Associate in Singapore.
>
Responsibilities:
• Be in charge of full hiring cycle from posting of advertisements on various job boards, screening applicants, interviewing and ensure successful hire of Recruiters
• Lead employer branding initiatives
• Be in charge of on boarding activities such as newcomers' orientation
• Continually source for new platforms or innovative ways to reach out to potential talents
• Gain knowledge on the latest labour laws and market situation so as to provide the best career advice to potential talents
• Assist in employee retention and development
• Organize and attend career fairs and networking events

Requirements:
>• Minimum Degree
• No experience required
• Keen interest in employer branding and building relationships
>• Excellent communicator
• Positive, enthusiastic, versatile and creative
• Strives well in a fast-paced and results-oriented environment

Additional Information:
• Working Hours: Monday to Fridays, 8.30am to 6.00pm

Come join us to grow our organization!

Interested applicants, submit your resume to [Click Here to Email Your Resume] with the subject title "Talent Acquisition Associate".

We regret that only shortlisted applicants will be notified.

Winnie Tan Tianmei (CEI Reg No: R1442777)
>Recruit Express Pte Ltd (EA Reg No: 99C4599)
Skills In accordance with the Singapore Ministry of Manpower's Employment Act, the following are MathVision's Key Employment Terms:

1. Job Timings (Non-negotiable)
44 Hours Per Week
Monday, Tuesday, Wednesday, Thursday
11:30 am – 07:30 pm
Saturday and Sunday
09:30 am – 06:30 pm
Lunch Break
01:30 pm – 02:30 pm
Overtime
Employees who work more than the stipulated working hours on any day will be paid for any additional hour worked at 1.5 times their hourly basic rate of Read more
pay.

2. Public Holidays
The Centre will remain closed on all public holidays EXCEPT Labour Day and Vesak Day. The board examinations are held in May/June and we are duty bound to our students to remain open on these two public holidays to assist them in their final examination preparation.
Employees who work on Public Holidays (9:30AM – 6:30PM) will receive twice their basic rate of pay for work on that day.

3. Notice of Termination
The notice period for termination as per the MOM's Guidelines is as follows:
1 day notice for less than 26 weeks of service
1 week notice for 26 weeks to less than 2 years of service
2 weeks notice for 2 years to less than 5 years of service
4 weeks notice for 5 years and above

4. Leave
Annual leave amounts to 10 days, with an additional day of leave for each year in excess of 4 years of service.
Sick leave amounts to 14 days as per the MOM's Guidelines.
Hospitalisation Leave, Maternity Leave, Paternity Leave, and Childcare Leave are
provided as per the MOM's Guidelines.

5. Insurance
A GP Plan and a Hospitalisation Plan are provided for full-time employees.
Coverage starts as from the second month of employment.

6. Job Description:
Math Teachers (For Gr 9-10)
Required Qualifications:
Passionate about the cause of education
Dedicated and patient
Team spirit
Salary Range:
3000 SGD – 3600 SGD (salary will be decided on effective teaching skills and punctuality)
Salary will not be a constraint for the right candidate.

Application procedures
If interested, please email [Click Here to Email Your Resume]
Skills In accordance with the Singapore Ministry of Manpower's Employment Act, the following are MathVision's Key Employment Terms:

1. Job Timings (Non-negotiable)
44 Hours Per Week
Monday, Tuesday, Wednesday, Thursday
11:30 am – 07:30 pm
Saturday and Sunday
09:30 am – 06:30 pm
Lunch Break
01:30 pm – 02:30 pm
Overtime
Employees who work more than the stipulated working hours on any day will be paid for any additional hour worked at 1.5 times their hourly basic rate of Read more
pay.

2. Public Holidays
The Centre will remain closed on all public holidays EXCEPT Labour Day and Vesak Day. The board examinations are held in May/June and we are duty bound to our students to remain open on these two public holidays to assist them in their final examination preparation.
Employees who work on Public Holidays (9:30AM – 6:30PM) will receive twice their basic rate of pay for work on that day.

3. Notice of Termination
The notice period for termination as per the MOM's Guidelines is as follows:
1 day notice for less than 26 weeks of service
1 week notice for 26 weeks to less than 2 years of service
2 weeks notice for 2 years to less than 5 years of service
4 weeks notice for 5 years and above

4. Leave
Annual leave amounts to 10 days, with an additional day of leave for each year in excess of 4 years of service.
Sick leave amounts to 14 days as per the MOM's Guidelines.
Hospitalisation Leave, Maternity Leave, Paternity Leave, and Childcare Leave are
provided as per the MOM's Guidelines.

5. Insurance
A GP Plan and a Hospitalisation Plan are provided for full-time employees.
Coverage starts as from the second month of employment.

6. Job Description:
Math Teachers (For Gr 9-10)
Required Qualifications:
Passionate about the cause of education
Dedicated and patient
Team spirit
Salary Range:
2500 SGD – 3000 SGD (salary will be decided on effective teaching skills and punctuality)
Salary will not be a constraint for the right candidate.

Application procedures
If interested, please email [Click Here to Email Your Resume]
Skills Roles & ResponsibilitiesOversee the P&L for all allocated events – ensure payments and driving down costs Responsible for managing and delivering high quality events Secure sponsorship sales and ensure commercial targets are met Prepare quotations and conduct sales presentations Spearheading all PR activitiesManage, organize and coordinate all brand related events Prepare report for PR & Marketing campaign results and lead reports with key outcomes and learningsProvide support for Read more
projects encompassing PR, influencer marketing, and branding campaigns, in additions to restaurant marketing and events Execute events and raise brand awarenessDeliver all aspects of each event: research, develop programmes, organize catering, production and marketing Foster good rapport and maintain strong working relationships with clients through the provision of excellent customer service, taking proactive and in a timely manner to the client's needs Managing all suppliers and communication with key stakeholders on activitiesDevelopment and distribution of marketing kits (i.e brochure) Job requirements:Degree / Diploma in Marketing, Business, Mass Communications or related discipline 2 years of experience in Sales and Marketing / Public Relations / Event Management Relevant experience in Hospitality / F&B / Retail will be an added advantage Proven track record of successful PR / Marketing campaigns Strong presentation, negotiation and effective interpersonal skills
Skills Provides prompt and efficient service to users including appropriate escalation of any issues.
Maintains acceptable performance metrics such as quality, productivity, first contact resolution, and attendance.
Actively seek solutions through logical reasoning
Demonstrates strong problem solving capabilities and assist customers in case of any issues
You will also handle email correspondences, and liaise with internal & external departments for effective problem resolution
To ensure that the day to day transactions performed are tracked Read more
accurately and in a timely manner

Requirements:

Proficiency in Bahasa Indonesia or Mahasa Malayu is required due to the need to liaise with local counterparts in the Indonesia market
Prior customer service experience will be advantageous

Working hours: 7am to 11pm – 2 shifts based on roster
>1st shift: 7am to 3pm
>2nd shift: 2pm to 11pm
Monday to Sunday (5days work based on roster)
*We regret to inform that only shortlisted candidates will be notified*

Interested applicants, please submit a copy of your updated resume (in MS Word Format) attached via email to [Click Here to Email Your Resume]
Attn: Koh Jie Min Jasmine (Eleanor)
>CEI No.: R1654425

Please include the following in the Word doc:
>• Availability
>• Current/Last Drawn Salaries
>• Expected salary
>• Reasons for leaving previous employment(s)
Skills • Basic Up to $ 3500 + Allowance
• 5 Days (Mon – Fri) 9 – 6pmJob Description:Attend to enquiries and requests from phone calls in a professional and prompt manner; Update complete and accurate information on customer interaction in the Customer Relationship Management (CRM) system;Ensure effective and timely follow-up as promised to customers;Manage customers' complaints and feedback with a good closure;Perform additional or overtime duties during operational exigencies when required; Read more
andAssist with ad-hoc initiatives/projects when delegated by management. Job requirement:- 'A' Levels and preferably possessed professional certification in Insurance- Min 2-3 years' experience in customer servicing role (Life Insurance);- Customer Service experience in a contact centre will be a plus- Excellent quality of work and KPI oriented- Detailed and professional in dealing with customersWorking Location:Raffles Place Working Hour:- Monday to Friday- 9 am – 6 pmBenefits:- Salary up to $ 3,500- 22 Days Annual leave + Medical leave- Variable Bonus ( Averagely 2-3 months)- Medical protection- Dental & Optical AllowanceHOW TO APPLY?Interested candidates kindly Whatsapp me at 88698708 with your Full name, academic qualifications and previous employment experiences,OREmail me your resume at [Click Here to Email Your Resume].I regret to inform you that only shortlisted candidates will be informed.Celine Lee Wei Wei / R1982802BGC Group PTE LTDEA: 05C3053
Skills