Sign in or register for a JobTech account.
Jobs that require

risk management

skill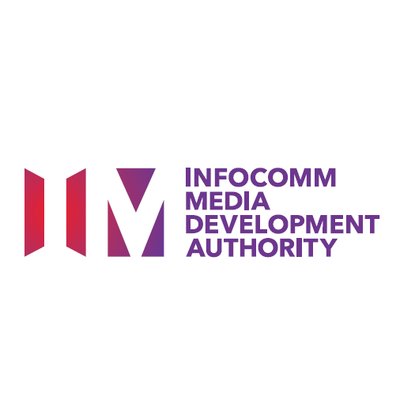 Responsibilities:
You will be part of the team to conceptualise, architect and initiate greenfield cybersecurity projects, assess security risks and define security architecture for next-generation infocomm technologies, and develop niche cybersecurity tech capabilities for the ICM sectors. You will work closely with other cybersecurity and resilience teams in IMDA to contribute towards the building of secure and trusted infrastructure in the ICM sectors that is resilient against prevailing and future cyber threats.
The successful candidate shall be responsible, among others, to:
Conceptualise, plan, execute and manage new cybersecurity programs or initiatives for the infocomm and media sectors.
Architect, develop and operationalise ICT systems and infrastructure supporting the new initiatives.
Manage the development of network emulation platforms for the telecommunication infrastructure to identify security risks and to conduct security testing, cyber range and security training.
Explore innovative and cutting-edge technologies that could improve the efficiency and effectiveness of securing the ICT systems and infrastructure in the infocomm and media sectors.
Perform cyber threat profiling, risk analysis and research into vulnerabilities in the infocomm and media sectors, and explore suitable strategies for securing the ICT systems and infrastructure for the sectors.
Engage industry stakeholders to evaluate their infrastructure and identify areas for improvement.
Engage and obtain buy-in and collaboration from industry stakeholders.
Requirements:
Background in Computer Science / Computer Engineering / Computer Networking / Information Systems or equivalent, with certifications in computer networking (e.g. CCIE, CCNP).
Good knowledge of end-to-end telecommunication network architecture for wireless, mobile and/or fixed-line networks, including physical and software-defined networking domains.
Demonstration of domain expertise and experience in the following areas will have an added advantage:

Next Generation Network Security (e.g. SDWAN)
Security Orchestration, Automation and Response
DevSecOps
Cloud Platform Security
Embedded, Control and IoT Device Security

At least 6 years of working experience, with minimally 3 years in planning, architecting or managing telecommunication networks or complex ICT system infrastructure. Candidates with more years of experience may qualify for senior positions.
Certifications in one or more of the following areas will have an added advantage: Cyber Security (e.g. CISSP, GSEC, ISMS), Security Risk Analysis.
Familiarity with both Windows and Linux operating environment is preferred.
Good writing, communication and presentation skills.
Self-motivated and independent in continually improving and advancing own knowledge and skills, with strong analytical and problem-solving ability.
Plugged-in to the latest technology and security developments for the telecommunication sector.
Willingness to delve into administrative, legislative, technical, research and development works.
Position will commensurate with experience.
Only short-listed candidates will be notified.
Skills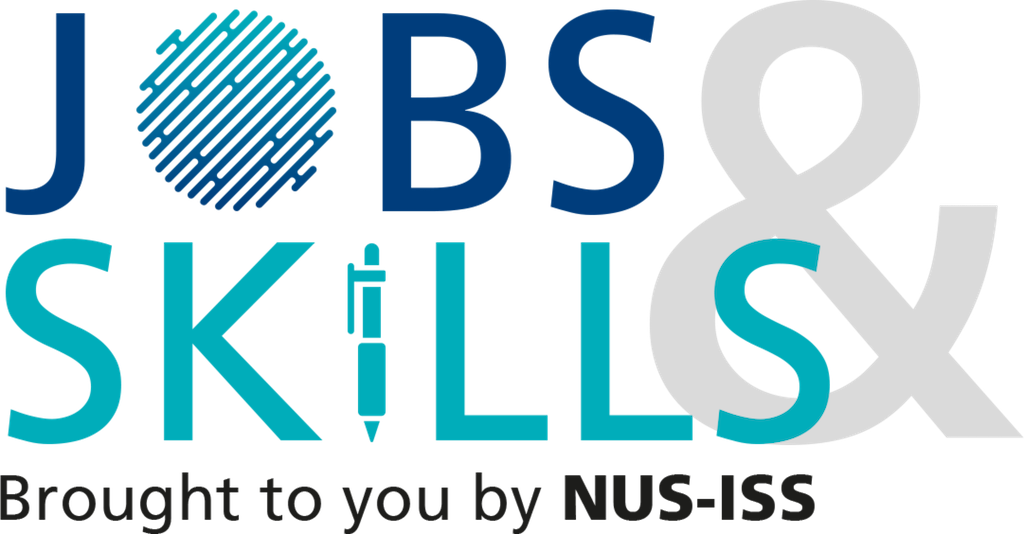 We have a great opportunity for a talented and self-motivated Assistant/Project to join our Financial Services Industy at NCS. At NCS, we seek to nurture talents in creating and developing innovative solutions. If you are passionate about new technologies and new ideas, NCS could be a place for you!
Assistant/Project Manager is responsible for the managing and implementing of medium scale IT projects with quality, within scope and to ensure deliverables are on time and conform to processes and standards meeting customer's requirements
Roles & Responsibilities
Project Delivery
• Analyse and document requirements by liaising with a range of people including users and managers, drawing together information needs across a distributed organisation
• Establish and prepare project plans, risk management plans, project milestones and deliverables in consultation with business users and architect/designer
• Manage the implementation of the project on a daily basis with regard to schedules, budget, manpower and quality
• Manage the scope definition and change control mechanism
• Escalate and discuss project overrun issues, scope creep, integration issues, resource requirements with Project Director (PD)/Service Delivery Director (SDD)
• Manage integration of various components of the project including hardware, software installation, testing, business process review, redesign, application development, migration and data conversion etc.
• Manage project activities to ensure timely delivery, including identification of critical path, monitoring and driving completion of interdependent activities and adjustment to project schedules to achieve overall completion deadline
• Manage resources including hardware, software, human resource facilities and logistics required for project so as to ensure completion within budget.
• Review project documentation to ensure that it meets customers requirement and conforms to quality management process, standards and procedures to minimise rework and system failures
• Define project resources, performance reviews and post implementation evaluations
Customer/ Vendor Management
• Negotiate with vendors and across teams to ensure adequate resources are available during various phases of the project
• Build relationships with users, technical staff and management to determine and resolve issues associated with systems implementation
• Manage contracts and subcontractors
• Negotiate with customers on change request effort, schedules and prioritize changes based on business needs
• Clear and open communication with customers on project issues or clarifications
Business Development
• Proactively identify opportunities for further expansion or improvement of services delivered to the customer and liaise with the Account Manager(s) for development of that opportunity
• Be involved in pre-sale activities
Team Management
• Liaise with team members to ensure that all tasks and deliverables are proceeding according to schedule
• Plan, track and monitor the tasks assigned to the team leader/ members
• Delegate tasks effectively by providing clear and specific instructions and goals
• Provide leadership to the project team to ensure that proposals/enhancements are fully analysed and evaluated for their benefits and costs
• Provide the project team with accurate information about business needs and priorities as well as details about existing business systems
• Participate in leadership activities and providing performance feedback and developmental coaching
• Monitor and improve team performance, providing leadership, coaching, and performance management

The ideal profile should have / be
• Typically 8 years IT project management experience
• Experience in the development, implementation and support of information technology projects in a range of organizations
• Degree in Information Systems or equivalent
• Self-motivated with a positive "can-do" attitude, creative with excellent presentation, communication, negotiation and interpersonal skills including strong persuasive techniques.
• Able to lead, develop and maintain respectful and trusting relationship
• Proficient in written and spoken English
• Able to travel as required

Skills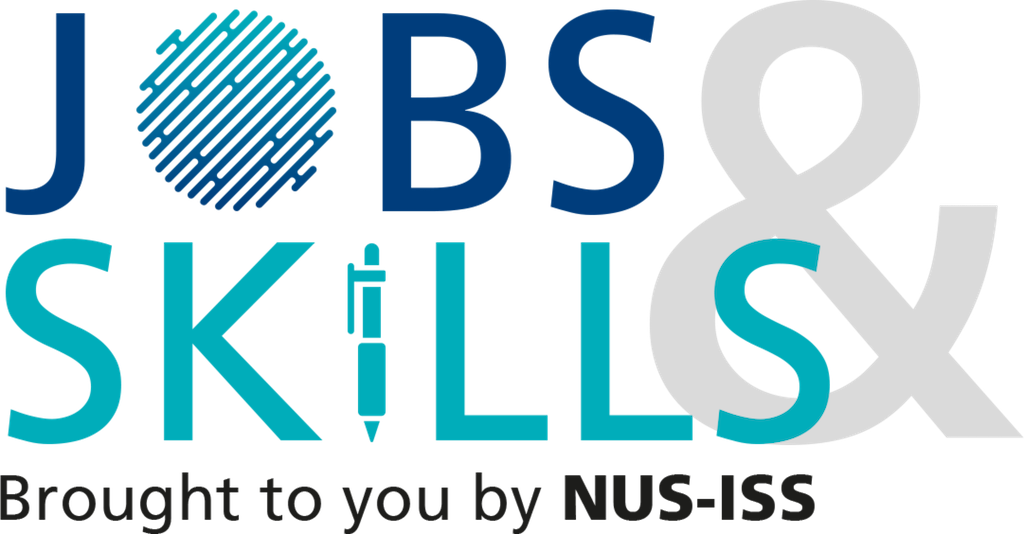 We have a great opportunity for a talented and self-motivated Project Manager to join our Project Management team at NCS. At NCS, we seek to nurture talents in creating and developing innovative solutions. If you are passionate about new technologies and new ideas, NCS could be a place for you!

Role & Responsibilities:
You will lead and deliver projects, work closely with various internal and external stakeholders to establish project plans, risk management plans, project milestones and deliverables. You will also be involved in defining project resources, performance reviews and post implementation evaluations as well as managing the integration of various components of the project including hardware, software installation, testing, business process review, redesign, application development, migration and data conversion, financial and costing etc.
You will need to build and maintain strong relationships with vendors to facilitate successful negotiation at work.

You are require to work cohesively with your team members to ensure that all tasks and deliverables are completed according to schedule. You will need to manage the team performance and constantly provide coaching and guidance to them.
The ideal profile should have / be:
• Degree in Engineering, Computer Science or related discipline
• Minimum 6 years of project management experience, preferably in Applications (Java/ .NET) projects
• Proven track record in assuming overall responsibilities and managing large scale projects
• Familiar with Software Development Life Cycle (SDLC)
• Mature people management skills, budget management and experience in building teams
• Strong customer-service orientation.

Skills Our Client, a Japanese logistics company is currently seeking for a Warehouse Supervisor.
>
Basic salary up to $2500 + AWS + VB + OT + allowances
>5 days work week + Alternate Saturdays(half day)
Location: Jurong Island
Transport is provided at designated locations

Role & Responsibilities:

To assist Manager in meeting all aspects of operational requirements with the available operational resources
Follow and adhere to instruction from the management team
To assist Manager in maintaining all Read more
aspects of personnel and operational discipline, housekeeping and HSEQ requirements
To assist in the recruitment and interview process of new applicants/employees
To conduct Risk Assessment, Safety Induction, OJT appraisal and other requirements as required from time to time
To ensure safety requirements are met and practiced while on the job.
Raise any safety and quality non-conformance to the management
Review and primary approval for leave applications
Review all aspects of operational resources in meeting on time delivery and quality assurance
Review and proposed HSEQ matters that requires improvement
Review and assessed SWP and Risk Assessment
Conduct yearly performance appraisal for personnel under his/her charge

Requirements:

At least a diploma in warehousing or production preferably or relevant qualification in warehousing or production related discipline
At least 3 years of experience in warehousing or production
Experienced in planning and scheduling manpower resources
Basic knowledge of shipping terms and practices will be an added advantage
Knowledge of ISO requirements preferred


Kindly send in your updated CV (please include your current salary package with full breakdown and expected salary) to [Click Here to Email Your Resume]. Your interest will be treated in strict confidence.

People Profilers Pte Ltd
>No. 1 Finlayson Green #18-01 Singapore 049246
>DID: 6589 5825
>http://www.peopleprofilers.com

Soo Joe Yee, Joey
>EA License No. 02C4944
Registration No. R1767474
Job ID: 45584
Skills Business Development & Client Engagement


Identify business and market opportunities by identifying market segments and prospective clientele and evaluating their position in the industry through research and analysis
Market and sell consultancy services through the establishment of business contacts and developing relationships with prospects while recommending solutions
Maintain relationships with clients by providing continuous support, information, and guidance; researching and recommending new opportunities; recommending profit and service improvements


Project Administration & Operations


Develop Read more
business proposals for projects, perform risk analysis, and manage change control
Conduct comprehensive cost/benefit analysis and prepare business cases for projects
Provide project analysis, project area assessment, user needs analysis and business systems design for major projects



Client Engagement


Maintain close working rapport with clients and fulfilling all requirements to their satisfaction
Present a professional image in conduct, attitude and attire


Job Knowledge


Good understanding of various business processes and strategic models
Able to perform tasks related to the execution of a client engagement without supervision
Strong proficiency in Microsoft office suite especially powerpoint and excel


Planning and Organising


Demonstrated good project management skills
Critical thinking and an analytical /creative approach to problem solving
Leadership capabilities


Communication


Proficient in English and ability to communicate clearly and concisely, both verbally and in writing
Excellent interpersonal skills and abilities



Judgement and Decision-Making

• Ability to make timely and right decision, shows understanding of current situation, alternative, consequences and properly sets priorities

Attitude


Willingness to go beyond normal scope of duties
Company-oriented


Dependability

• Ability to work under general or minimum level supervision in order to meet critical time-bound project deadlines

Initiative

• Extent to which subordinate seeks out and accepts responsibilities

Interpersonal Skills

• Ability to establish and maintain effective work relationships with colleagues/superiors and clients




Diploma from recognised polytechnics and educational institutions, locally or overseas
Preferably with experience in a related sales/marketing position preferably in a management consulting/consulting, education, training or related industry
Fresh graduates are also welcomed to apply
Familiarity with management consulting/consulting/training products and services being offered to the local industries is an added advantage
Demonstrated sales experience with established achievement of sales targets
Work history that demonstrates excellent analytical, organisational and problem-solving skills
Good understanding of various business processes and strategic models
Able to perform tasks related to the execution of a client engagement without day-to-day supervision
Critical thinking and an analytical/creative approach to problem-solving is required



Proven ability to translate client objectives into deliverable design, and develop solutions and deliverables that address complex situations

Present a professional image in conduct, attitude and attire

Experience in providing solutions to entrepreneurs, start-up businesses and Small and Medium Enterprise (SME) development at various growth stages
Engage non-SMEs, various private and public sector enterprises to secure their business through our solutions
Possess relevant industry experience and international certifications in appropriate productivity frameworks and models with an in-depth knowledge of implementing productivity improvement techniques in various enterprises of different sizes and different stages of development
Passionate about developing and delivering high quality solutions to clieants that meet and exceed their needs
Passion for learning and researching information with exceptionally high attention to detail and strong time management skills
Strong proficiency in Microsoft Office Suite particularly in Excel and PowerPoint
High standard of spoken and written English
High degree of personal integrity and interpersonal skills and abilities
Skills Your purposeThe incumbent will assist CEO to improve and value-add to the company by bringing a systematic and disciplined '2nd line of defence' approach to the effectiveness of risk management, assurance and internal control processes.Your job role & responsibilities:Plan, lead and perform structured operational and financial internal control reviews.Identify gaps and opportunities for process improvements, identify systematic remediation measures to close the gaps and work with other entities' Read more
stakeholders to harmonise the measures across all departmentsFormulate strategies and develop initiatives to promote a positive internal control culture and work with internal stakeholders to ensure company adheres to compliance requirements.Conduct gap analysis on new regulatory development and ensure new regulations are implemented properly and participate in special reviews and projects when required.Job requirement:Bachelor's degree in Finance or related fieldsAt least 8 years' experience in a compliance and audit roleInquisitive, meticulous and possess good logical, analytical and process flow skillsAble to work independently and collaboratively with diverse groups and stakeholders of different levelsExcellent interpersonal communication skills, both written and verbal
Skills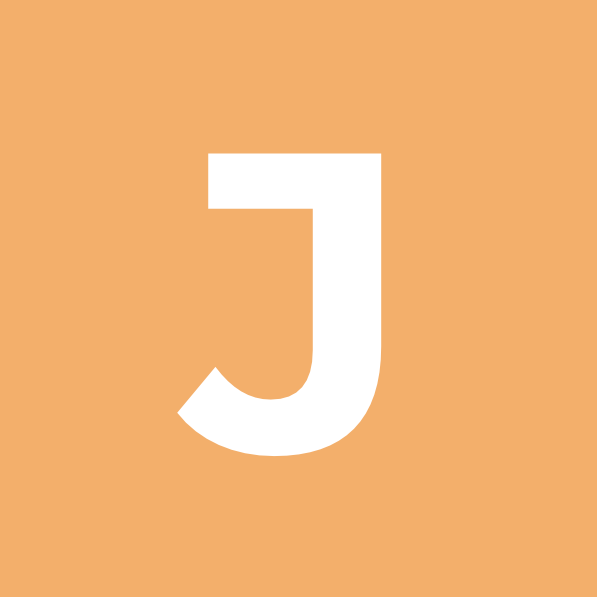 Job Title: Operations Planning , Associate level (BCM)Industry: BankingSalary: SGD 5000 - 5500Location: Central, SingaporeAbout Company:Our client is a banking subsidiary of a Financial Group in Japan, one of the world???s largest financial service providers. They have a presence in Singapore for over 40 years and holds a full bank license and provides banking services.Job Description:- Planning, coordinating and maintaining of Business Continuity Management processes - Reviewing and Read more
stream lining existing Internal Operation Procedures for purposes of recovery planning - Coordinating projects and supporting other departments/divisions within the organization on aspects such as business impact analysis and operation risk assessment and controls - Improving operational efficiency, accuracy and stability through constant liaisons with business lines and awareness of business continuity/industrial trends - Developing and maintaining strong relationships with stakeholders by exhibiting consistent level of collaboration, responsiveness and timely communicationJob Requirements:- A Bachelor Degree with at least five years of relevant experience within Financial industry or consultancy firms - Professional certificate in Business Continuity Management - Excellent communications and interpersonal skills - Competent in MS Words, MS Excel and preferably MS Access, together with strong project coordination skills are attributes which will help the candidate perform well in this role.Interested applicants are invited to submit their resume via clicking the apply button.JointHire Singapore Pte Ltd.(EA License No.: 17C8920)Terrence Lai (Registration No.: R1219836 )
Skills Location : East
>Working Hour :9-6 pm 5 days week
Our client is a establish wafer fab company
>Responsibilities:

Resolve yield, quality and reliability issues in the qualification of new devices
Perform pre-tapeout risk assessment and communication with Business line/ Fab on the necessary actions to eliminate/ minimize risk
Conduct product yield analysis to identify root causes of wafer sort and final test failures
Work with Customers and Account Managers to maximize die output
Establish product low Read more
yield criteria and dispositioning
Provide product engineering support to failure analysis lab for electrical fault isolation
Provide product engineering support to reliability lab to understand and resolve reliability failures
Compliance to safety, discipline and housekeeping rules
Support cost reduction through yield improvement and resolving excursion
Participate in continuous yield and productivity improvement projects
Provide guidance to junior engineers in daily duties

Requirements:

Bachelor's Degree in Engineering (Electrical/Electronic) or equivalent
At least 5 years of relevant product engineering or Yield or process integration experiences in front-end wafer fab environment
In depth knowledge of semiconductor device physics, electrical & electronics engineering fundamentals & wafer fabrication processes
Strong analytical and problem solving skills
Good communication and interpersonal skills

All Successful candidates can expect a very competitive remuneration package and a comprehensive range of benefits.

Please email your resume in a detailed MS Word format to [Click Here to Email Your Resume] stating
1) Current Drawn
2) Expecting Salary
3) Date Available
4) Reason to Leave each job:


We regret that only shortlisted candidates will be notified

Joyce Koh Ai Leng
People Profilers Pte Ltd,
10 Anson Road #09-01/02 International Plaza
Singapore 079903
Tel: 6805 0868
www.peopleprofilers.com
EA License Number: 02C4944
EA Personnel Reg nos R1110618
Job ID:46515
Skills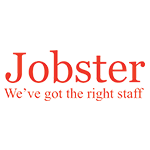 IT Service Management
>• Responsible for team KPIs. Monitor and report KPIs.
>• Manage the service level agreements (SLAs) as stated in the master contract (MSA) in the areas of:
>o Desktop support management
>o Server support management
>o Network support management
>o Security support management
>• Manage BAU operations and ad-hoc projects at the customer sites
>• Manage project budgets vs actuals for project revenue and cost
>• Ensure service requests raised by customers are prioritized Read more
and delivered in accordance with the agreed timeline
>• Manage the customer's expectation in term of service offering delivery
>• To be the Single Point of Contact (SPOC) for customers for on-going operations and projects
>• Act as a further escalation point for the Team Lead
>• Provide recommendation and execute improvement plan for managed Services (Service Assurance, including Risk Management)
>• Interface with customers on a need basis for service improvement and recovery
>• Ensure QA perform for the team, and take action when necessary
>• Manage and ensure team operation within budget (Capex and Opex allocated to team)
>• Manage staffs that are stationed at the sites
>• Participates in the development, implementation, communication and enforcement of policies, processes, procedures, standards and guidelines
>• Involve with Team Leads to strategize on duty rostering or scheduling
>• Conduct regular review with Team Leads on team performance; management direction and announcement
>• Manage managed Services resources, including hiring, staff admin and welfare, maintain skills set and staff discipline
>• Manage the development of staffs while identifying suitable trainings for them, promote talent development, and staff retention
>• Report to senior managers on any issue that could significantly impact the business / operation
Skills Up to $7500 plus AWS and variable bonus
5 days
MNC – Pioneer

Our client, a MNC in supply chain and logistic is looking for suitable candidate to join them as Risk and Assurance Manager.
Responsibilities:

Report and support VP of Business Assurance & Compliance
Assist in the implementation of risk management and internal control framework.
Conduct risk assessment and manage the internal audit assignments to ensure compliance.
Support the identification of key risks across the Read more
group
Develop the risk-based audit plan for implementation
Identify and assess key risks to the business and recommend practical solutions, improvements or controls
Maintain the group risk register and establish indicators to monitor the risk performance.
Perform ongoing monitoring of those risk indicators and report risk performance
Work with relevant BU/ functions to close out all outstanding action items identified in audits
Monitor and follow-up on management action plans
Assist in ad-hoc risk management projects and initiatives
Enhance risk awareness and culture through conducting of training & workshops
Key point of contact for all group risk related matters

Requirements:

Minimum Bachelor Degree in Economics, Engineering, Business, Accounting or Finance
At least 2 - 3 years of related working experience in risk and control
Good conceptual skills including quantitative methods for risk management and experience with internal control environments and frameworks (e.g. COSO, ISO31000, Integrated Assurance Framework etc)
Knowledge of various functional areas including Finance, Internal Controls, Legal, IT, Security and Compliance
Business oriented with good communication skills IT savvy and proficient in MS Office

Other Information:

Location – Tuas
5 days (Mondays to Fridays, 8am to 5.30pm)

HOW TO APPLY:
** Please submit your resume in Microsoft Words to Ms Lin Zhen Yu (R1546594) **
[Click Here to Email Your Resume]

FOR IMMEDIATE CONSIDERATION:
Please indicate the below information in your resume:

Current & Expected salary
Reason(s) for leaving
Availability to commence work
Recent picture

Only Singaporeans need apply.
Due to work pass limitation, our client would not be able to secure Work Permit, EP or S pass. If you would require a Work Permit, EP or S pass, please do not apply.
Skills