Sign in or register for a JobTech account.
Jobs that require

roi management

skill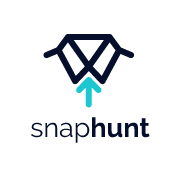 The Offer

A role that requires you to be innovative and fully-utilize your creativity juices
Reach out to Japan's target market


The Job
As a Social Media Specialist, you will manage the Company's social media marketing campaigns and day-to-day activities. This includes developing relevant content topics in Japanese to reach out to the Company's business target customers in Japan. You will also be responsible for planning, implementation and monitoring of the Company's social media strategies to increase brand Read more
awareness, improve Marketing efforts and most importantly increase sales.
You are responsible for:

Creating, curating, and managing all published content (images, videos and written).
Monitoring, listening and responding to Japanese users in a "social" way while cultivating leads and sales.
Conducting online advocacy and opening a stream for cross-promotions.
Overseeing design (Profile pic, ads, landing pages, etc).
Designing, creating and managing promotions and social ad campaigns to integrate with the Company's overall marketing campaign plans and channels.
Creating and managing an online review funnel for building online reviews and reputation.
Monitoring the reviews and respond to each one, timely and with care.
Analysing key metrics and tweak strategy as needed.
Compiling reports in Japanese for management showing results (ROI).
Mapping out a comprehensive marketing plan and drive strategies that are proven by testing and metrics.
Developing organizational elements in order to implement a proactive process for capturing happy, loyal customer online reviews.
Monitoring trends in social media tools, applications, channels, design and strategy.
Identifying threats and opportunities in user-generated content and reporting notable threats to appropriate management.
Analysing campaigns and translate anecdotal or qualitative data into recommendations and plans for revising social media, content marketing, SEO and social advertising campaigns.
Monitoring effective benchmarks (best practices) for measuring the impact of social media campaigns.
Working with teams from IT, Customer Service & Operations and Marketing departments to coordinate your efforts and resolve common problems.


The Profile

You are a fluent Japanese speaker (JLPT N1) with the ability to understand, read, write and speak with our Japanese associates, clients, and the Company's internal staff daily, in Japan.
You have hands-on familiarity with a wide range of social media platforms, their respective participants (Facebook, Twitter, Instagram, YouTube, Pinterest etc.) and awareness of trending hashtags.
You are proficient in Content Marketing theory and application, with the experience in sourcing and managing Content Development and publishing in Japanese.
You are conversant with a set of networking tools, that will make it possible for you to manage the social media empire from one dashboard.
Your knowledge of WordPress CMS (self-hosted) and other Content Management Systems is often helpful, along with skill sets of HTML, CSS, Photoshop and the principles of SEO including keyword research and Google Analytics.
You are highly knowledgeable in the principles of "Search and Social."
You possess a great ability to identify potential negative or crisis and apply conflict resolution principles to mitigate issues.
You have excellent time management and project management skills.


Ref No: 56213081
Skills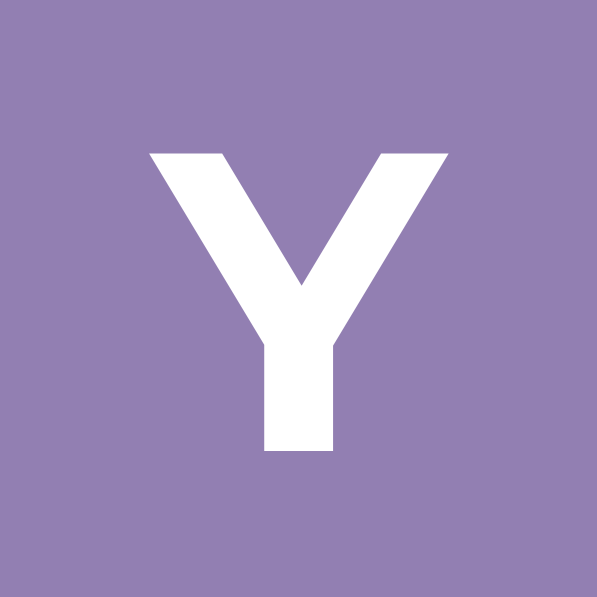 Roles & ResponsibilitiesPOSITION INTRODUCTORY

Reporting to the E-commerce Director, the incumbent will be responsible for various digital marketing functions for the group, on top of day-to-day marketing duties. This position is required to demonstrate in-depth knowledge of SEO and other digital marketing skills

RESPONSIBILITIES

Create a robust SEO strategy, including a roadmap of initiatives to drive growth
Work closely with search teammates to implement effective keywords and targets to drive the most Read more
valuable traffic
Analyze keywords and SEO/SEM techniques used by competitors and identify industry trends
Has a solid knowledge of search engine spider, crawl and indexing process, while understanding the importance of XML sitemaps and robots.txt files
Develop content initiatives and work together with content to implement initiatives to maximize relevant organic growth
Write and improve effective SEO content for blogs, websites and social media accounts
Develop and implement link and traffic building strategies
Pursue partnerships with new/untapped digital platforms, working with the rest of the marketing team to develop innovative and effective marketing campaigns and online tools
Up-to-date understanding of organic search trends, including search engine algorithm changes, the latest tools and technologies;
Lead efforts to solve complex SEO problems, moving quickly to implement ideas and deliver results
Dive into issues and incidents as they occur, perform ad hoc analyses as needed, and/or help escalate them to drive to resolution
Determine the metrics that are most important/relevant to each brand and align SEO strategies and tactics to maximize impact (and ROI) within the budget available.
Strive to surpass goals with a sense of urgency and excitement
Learn and be curious and stay on top of key trends and best practices in search engine algorithms, competitive landscape, and the industry to develop winning strategies
Prepare periodic reports (weekly/monthly/quarterly, as appropriate to the project) that surface important trends and campaign progress in relevant KPIs, using properly formatted charts, tables, and narratives as appropriate

REQUIREMENTS

Bachelor's degree in Statistics, Economics or Marketing, or equivalent years of experience
5+ years of first-hand search engine optimization experience, increasing traffic and revenue
5+ years of experience utilizing Google Analytics or Adobe Analytics, along with digital marketing tools
5+ years of experience in eCommerce Preferred Qualifications
Excellent communication, collaboration, and planning skills
Proficiency with analytics tools and web traffic reporting, and the ability to do deep data analysis and drive recommendations
Demonstrate organizational skills, flexibility and ability to produce results in a fast-paced environment
Passion for learning and growing SEO and digital marketing skills
Constant self-learner with a hands-on approach, a good sense of prioritization and the ability to work under pressure in a fast-paced environment
Outstanding ability to think creatively, strategically, and identify and resolve problems
Strong attention to detail, an outgoing, team-first personality, and the ability to think on your feet
Strong organizational, time management, and analytical skills
Skills Roles & ResponsibilitiesYour Future Playground
"We earn consumer screen time, away from a very broad set of competitors." Netflix said at its fourth quarter-earning report in 2018. "We compete with (and lose to) 'Fortnite' more than HBO."

Gaming is blowing up and it's no longer a subculture for teenage boys, but one engaged by all demographics. The global gaming industry is already a $207B industry and the fastest-growing consumer entertainment Read more
activity. It's commanding more and more consumer attention and is now the most popular entertainment activity for all Australians +18.

The largest sector of this industry is mobile gaming accounting for 51% of the overall gaming revenue. Mobile gaming is now a $120B industry and twice as big as the global box office. Mobile gaming is overtaking social media in popularity and is predicted to be a $2-400B industry by 2025. All Brands need a mobile gaming strategy, otherwise they will lose eyeballs on the millions!

Your Job Purpose
We are looking for a Marketing & Communications — APAC to join the AdColony team in our Singapore office, reporting to the Senior Director of Global Marketing & Communications. This candidate will be a strategic and creative thinker, ready to join a region-wide team pushing the envelope in mobile advertising innovation and push AdColony's APAC growth forward.

This person will contribute to the AdColony APAC team across all functions including public relations, branding, message development, events/trade shows, digital efforts and more. The role provides an opportunity to collaborate with several divisions and products under the AdColony umbrella.

Your Superpowers

Bachelor's degree in Marketing, Communications, Advertising, or Business
5-7 years of experience in marketing communications.
Experience with Salesforce Pardot, Marketo, Hubspot, MailChimp or similar
Experience with Apple Keynote, Microsoft PowerPoint, Adobe Photoshop and Adobe Illustrator
Comfortable with messaging patterns on social media platforms including Facebook, Twitter, Instagram, and LinkedIn
Highly organized, analytical, and a strategic thinker
Ability to multitask and prioritize responsibilities to meet deadlines
Curious about the mobile advertising space and eager to learn more

Your Role
The Marketing & Communications Manager — APAC will report into the global marketing organization, but will be primarily responsible for, and work directly with, APAC leadership to execute on strategic goals across the region including:

Strategy: Collaborate with APAC leadership and the global marketing team on strategic marketing planning and corporate positioning. Create actionable goals to drive regional revenue and support awareness of AdColony's ad products and platform across key customer segments and countries.
Communications/PR: Be the main point of contact to manage our external communications in the region. Establish and own the relationship with a regional PR agency and any content consultants. Liaise with global marketing, regional leadership, and business unit leads to develop communications plans for major announcements, research, and product launches. Proactively come up with pitchable stories to drive positive press in relevant markets.
Events: Oversee AdColony's brand-facing regional events strategy in conjunction with our Global Events Marketing Manager. Provide regional leadership, planning, and execution of events. Assure optimal ROI for events via sponsorships, speaking, and attendance.
Branding & creative: Work hand in hand with the global marketing team, our in-house creative team, and our external partners tovisually execute key marketing initiatives with premium, on-brand look and feel. This includes print ads, swag, high-level presentations, marketing video creation and more.
Awards: Oversee our mobile creative awards program to submit AdColony's industry-leading creative campaigns for ad industry awards.
Email marketing/CRM: Own AdColony's brand-facing APAC newsletters. Collaborate with departmental leads and fellow teammates to write and disseminate email marketing communications for effective lead gen.
Research: Work with APAC strategy and sales planning around research initiatives both internally and with third-party research firms like Nielsen, OnDevice, comScore, and Research Now and deliver research to drive sales leads and support commercial teams on time and on budget.
Speaking/thought leadership: Work closely with regional leadership, global marketing, and local PR agency to brainstorm and design speaking submissions, research presentations, webinars and other client-facing lead generation tactics.
Skills Roles & ResponsibilitiesKing & Spalding, a "Global 20" law firm with more than 1000 lawyers across 20 offices worldwide, seeks a driven and experienced professional to serve as the primary business development lead for the Singapore and Tokyo offices. The position will work closely with the partners in these offices, as well as with colleagues across the firm's Marketing Department, to help chart go-to-market strategy and drive a Read more
range of new business initiatives. The ideal candidate is forward-thinking, energetic and detail-oriented, brings substantive knowledge the related practice areas and has at least five years' experience in a comparable role at a law firm or similar professional services environment.

CONTRACT PERIOD:
Immediate to 11 September 2020

JOB REQUIREMENTS:
1. Work with Office Managing Partners, other partners in Asia and senior BD staff to help craft and execute go-to-market strategies.

2. Organize and drive client targeting program for the offices, including prompting and monitoring pursuit activities, and tracking results and ROI.

3. Coordinate strategy and the development of materials for pitches, RFPs and other new business opportunities.

4. Craft and update marketing materials for the office and related practices, including website content, brochures, lawyer biographies, at-a-glance documents, etc.

5. Identify and facilitate K&S participation in sponsorships, conferences, memberships and other key profile-building opportunities for the practice, office and individual lawyers in each.

6. Coordinate firm-hosted business development events, including receptions, client entertainment outings, substantive presentations, webcasts, etc., working closely with participating lawyers, junior staff and Marketing Dept. colleagues on invitation list development, event materials, participant tracking, on-site management and targeted follow-up activities.

7. Coordinate legal directory and league ranking submissions for covered areas, and assist the directories and PR teams in the generation of matters and other information for awards submissions.

8. Oversee the upkeep and compilation of experience database and matter lists for related practice areas.

9. Oversee strategic research on potential clients, competitors and industry developments more broadly to identify business trends and opportunities and ensure that K&S is optimally positioned to grow market share.

10. Oversee junior staff in the maintenance of client and target contact lists.

11. Assist lawyers on the development of their individual business plans.

12. Assist in the management of practice area BD budgets: vet big-ticket requests and analyze BD expenses and effectiveness thereof.

13. Liaise with other BD team members to identify and coordinate efforts across offices and practice.

14. Periodically coordinate with Finance to understand and analyze attributes of the offices' most profitable work and clients and angle efforts accordingly.

15. Manage junior BD staff, delegating tasks to them and overseeing their work on day-to-day tasks and discrete projects.
Skills Founded in August 2008 and based in San Francisco, California, Airbnb is a trusted community marketplace for people to list, discover and book unique accommodations from around the world - online or from a mobile phone or tablet. Whether an apartment for a night, a castle for a week, or a villa for a month, Airbnb connects people to unique travel experiences, at any price point, in more Read more
than 34,000 cities and 191 countries. And with world-class customer service and a growing number of users, Airbnb is the easiest way for people to monetize their extra space and showcase it to an audience of millions. No global movement springs from individuals. It takes an entire team united behind something big. Together, we work hard, we laugh a lot, we brainstorm nonstop, and are passionate about the company and our values.

Airbnb is putting together a highly motivated, global sales and customer success team to further the Airbnb mission of providing inspiring travel experiences for our hosts and guests. For this team and the businesses or categories they support to be successful, Airbnb is building a RevOps platform that connects Marketing, Sales Operations, Enablement and Strategy across the full customer lifecycle.

As a Sales Operations Specialist, you will have strong strategic mindset and communications skills and collaborate with cross-functional stakeholders to drive critical business decisions. The candidate should also be able to handle highly sensitive, confidential, and non-routine information, have attention to detail, be open minded to challenge the status quo and work on a rapidly changing organization while inspiring excellence from himself/herself and business partners. You will support the respective senior regional stakeholders on multiple initiatives across managing performance, defining local market sales strategies, building sales playbooks across the customer lifecycle or rolling out enablement initiatives. You should be familiar with a variety of sales methodologies, best practices, sales metrics and sales cycles.

RESPONSIBILITIES

Work with the regional teams to create a cadence and culture of performance management against monthly and annual targets. Identify reporting issues, gaps in processes, and drive timely resolution.

Develop and monitor metrics, dashboards and reporting tools to improve sales productivity and efficiency across the customer lifecycle

Driving strategic planning processes through data-driven recommendations (e.g. customer segmentation, headcount, financial and territory planning, sales goal setting)

Support Regional Leads & Market Managers in drafting and executing market strategies and programs. Partner with data science to size markets/products, opportunities, and measure ROI.

Own the creation and execution of sales and customer success playbooks across the customer lifecycle.

Support reps and managers learning and development; including their onboarding to ongoing development through speaker series, sales kickoffs and product training.

Suggest key sales support systems/processes required to meet the rapid growth of the business to achieve revenue attainment and market development objectives.

Prepare ad hoc analysis & participate on projects as needed.

QUALIFICATIONS

Minimum 8 years in a sales, business operations, or sales operations role

Proven track record as a great cross-functional business partner and ability to lead within a cross-functional environment

Deep understanding of value drivers in recurring revenue business models

Strong problem solving and analytical skills

Excellent verbal and written communication skills

Accuracy and attention to detail

Professional and consistent work habits, strong work ethic, driven to achieve company goals

Proven ability to succeed in both collaborative and independent work environments

Proficient in Salesforce, Excel and GSuite

Travel required
Skills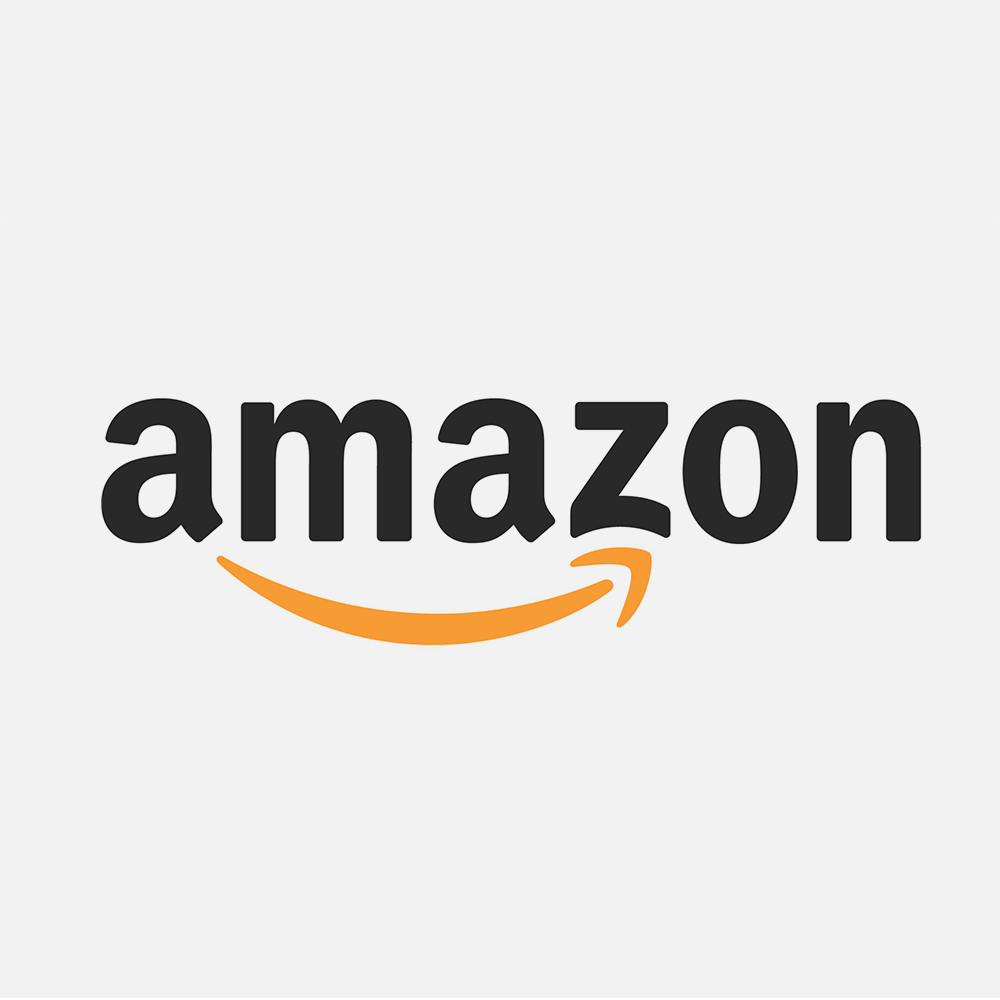 Are you a Database Specialist? Do you like to solve the most complex and large-scale database challenges in the world today? Do you want to have an impact in the development and use of new database technologies? Would you like a career that gives you opportunities to help customers and partners use Cloud computing web services to build new solutions, faster, and at lower cost? Do you like Read more
to gain the deepest customer and partner insights using Cloud computing technologies?

Amazon aims to be the most customer centric company on earth. Amazon Web Services (AWS) provides a highly reliable, scalable, low-cost infrastructure platform in the cloud that powers critical applications for hundreds of thousands of businesses in 190 countries around the world.

At AWS, were hiring highly technical cloud computing architects to collaborate with our customers and partners on migrating their Database and Analytics Solutions to the cloud. This role will specifically focus on AWS Database Services such as Amazon RDS, Amazon Aurora and Amazon Database Migration Services.

You would be one of the founding members of a dynamic Asia-Pacific team bringing the latest in disruptive, cutting-edge cloud computing technologies to bear on the difficult cost and agility challenges facing many organizations. The business development and accounting management teams will help accelerate the adoption of AWS as the leading cloud technology platform.

If you are someone who enjoys innovating, likes solving hard problems and working on cutting edge technology, we would love to have you on the team. The role is based in Singapore and would be required to travel to support the business across the Asia-Pacific region.

Responsibilities:

· Design Customer Solutions, collaborate with AWS field sales, pre­sales, training and support teams to help partners and customers learn and use AWS Database services such Amazon Relational Database Service (RDS), Amazon Aurora and Amazon Database Migration Services.

· Devise Strategy ­ and Engage with Solution Architects, Account Managers Professional Services and Partners to define a Database & Analytics Engagement strategy for AWS operational territories and key accounts.

· Thought Leadership Provide thought leadership on Database solutions that benefit customers through the use of AWS Services. This takes the form of contribution to external publications such as the AWS Big Data Blog, Whitepapers and Reference architectures, as well as internal training of Solution Architects, Professional Services Consultants, Technical Account Managers, and AWS Partners.

· Serve as a key member of the business development and account management team in helping to ensure customer success in building and migrating applications, software and services on the AWS platform.

· Capture and share best-practice knowledge amongst the Asia Pacific AWS solution architect community.

Basic Qualifications

· The candidate will possess both technical and customer-facing skills that will allow them to be a "trusted advisor" to customers. He or she will be able to facilitate relationships with senior personnel, as well as easily interact and give guidance to software developers, IT pros, and system architects. The ideal candidate will also have a demonstrated ability to think strategically about business, product, and technical challenges.

· Highly technical and analytical, possessing 5 or more years of Relational Database implementation, operations and/or technical sales experience. Very strong Oracle and/or SQL Server experience.

· Practical experience with Database, administration, performance tuning and troubleshooting on one or more of following: MySQL, PostgreSQL, SQL Server, Oracle. Experience setting up and monitoring / alarming for production Database environments

· Exposure to security concepts / best practices

· Knowledge of the underlying infrastructure requirements such as Networking, Storage, and Hardware Optimization.

· Implementation and tuning experience of Databases including knowledge of Schema Design, Query Tuning and Optimization, and Data Migration and Integration. Experience of requirements for the analytics presentation layer including Dashboards, Reporting, and OLAP.

· Experience in database migrations e.g. Oracle to OpenSource or Cloud-based database.

· Strong verbal and written communications skills are a must, as well as the ability to work effectively across internal and external organizations and virtual teams.

· A talent for being able to influence and build mindshare convincingly with any audience. Confident and experienced in public speaking to large audiences.

· Ability to work across an Asia-Pacific context (Australia/New Zealand, ASEAN, India, Korea).

Preferred Qualifications

· Experience with NoSQL Database such as Mongo-DB, Cassandra etc

· Experience managing full application stacks from the Operating System up through Front End applications. Understanding of application, server, and network security is highly desired

· Demonstrated industry leadership in the fields of Database and/or Data Warehousing.

· Hands on experience as a database, data warehouse or big data developer. Scripting / Programming experience in database related fields

· Hands on experience leading large-scale database projects.

· Working knowledge of modern software development practices and technologies such as agile methodologies and DevOps is highly desired.

· Strong understanding of database licensing schemes. Ability to develop TCO models and assess business impacts, ROI etc highly desirable.

· Executive speaking and presentation skills Formal presentations, white boarding, large and small group presentations.

· Track record of implementing AWS services in a variety of business environments such as large enterprises and start-ups.

· Technical degrees in computer science, software engineering, or math highly desired.

#awssingapore
Skills Our client is a leading network and infrastructure systems integrator specialized in the provision and management of a wide range of technology solutions and services such as Big Data Analytics, Cybersecurity and Cloud Services .
Your Impact:

You will work closely with current customers and prospective customers as a trusted advisor to deeply understand their unique company challenges and goals. You will consult with customers on the Enterprise Framework to Read more
evangelize solutions that will help them reach their business goals and blaze new trails within their organization

Looking for the following attributes for this role:

Strong relationship management skills
Consultative selling experience
Prospecting skills
Strong communication skills
Strong Business Acumen, Resourceful & Drive for results
Has a competitive spirit
Ability to work in fast-paced, team environment
Experience articulating ROI
Objection handling skills
Planning and closing skills

Additional Information:

Working location: Central
Working hour: 8.30am to 6pm (Mondays to Fridays)
Up to S$6K (basic) + transport allowance + commission
Variable Bonuses

Requirements:

Preferable with at least a Bachelor's Degree, Professional Degree, Master's Degree, any field.
At least 5 year(s) of working experience in the related field is required for this position.
Full-Time position(s) available.

HOW TO APPLY:
>Interested applicants, please click on "Apply Now" to submit your resume and providing the below details in your resume.
>Alternatively, you may also send in your application via email: [Click Here to Email Your Resume] indicating REF25/ Enterprise Account Manager (Central/IT Industry/Attractive Pay) on the email subject and providing the below details.

1. Reasons for leaving ALL your employment
>2. Current and/or last drawn monthly salary (please provide breakdown if any)
>3. Expected monthly salary
>4. Availability

We regret only shortlisted candidates will be notified.
>Important Note: Stafflink Services Pte Ltd is committed to safeguarding your personal data in accordance with the Personal Data Protection Act 2012 (PDPA)
>Please read our privacy statement available on our corporate website http://www.stafflink.com.sg/privacy.php

Stafflink Services Pte Ltd
>EA Licence No.: 04C4294
>EA Personnel: Tey Peng Liu
>EA Personnel Reg. No.: R1988439
Skills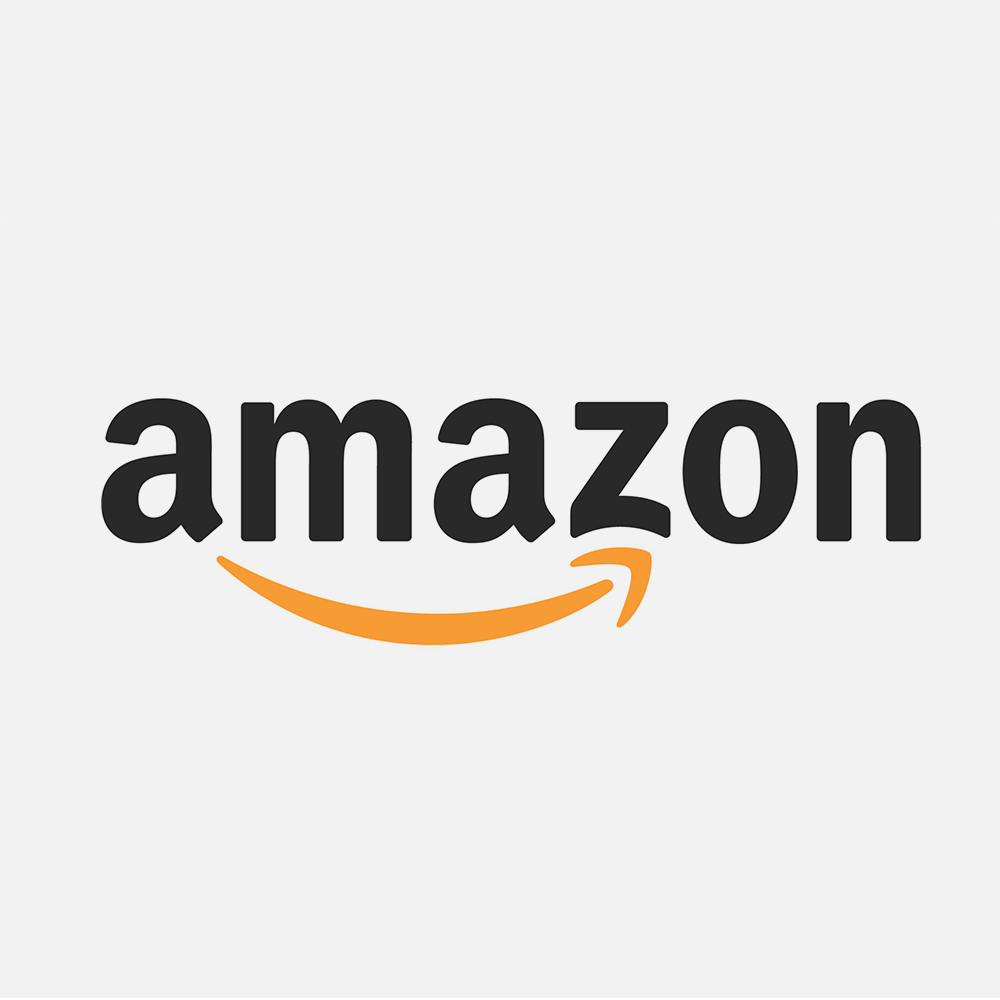 We are seeking a passionate, experienced business professional based in Singapore.

The Business Manager will be primarily responsible for 1) negotiating with distributors; 2) improving business terms and developing the marketing and promotion strategy; 3) driving the top and bottom line of the business while working closely with other functional teams to drive operational improvements.

The candidate should have experience analyzing business opportunities and building strong partner relationships, driving significant Read more
top and bottom line results, and be comfortable managing multiple responsibilities within a fast-paced environment, preferably with experience in FMCG / Consumables Goods. He or she is interested in creating a world-class customer experience, stays on top of industry and competitive trends, and is able to execute at both tactical and strategic levels to achieve long-term growth.

The successful Vendor Manager:

· Manages day to day business relationship, and proactively and autonomously negotiates costs, promotional opportunities, and other business inputs.

· Conducts pricing and ROI analysis and makes recommendations for initiatives that optimize profit margin.

· Acts as the P&L owner possessing a thorough understanding of internal and external variables that impact the business.

· Uses data to identify trends, opportunities and risks and translate those insights into actions to drive long-term growth.

Basic Qualifications

Basic Qualifications

· Bachelor's degree

· Relevant experience in retail, business management or consulting (could include buying, product management, financial analyses) with a proven history of delivering results

· Experience in negotiations, pricing, or inventory management

· Proficiency with Excel and strong analytical acumen

· Strong communication (verbal and written) and collaboration skills that enable you to earn trust at all levels

· Business focused thinking, an ability to focus on key issues and a strong hands-on, results driven mentality

- Good understanding of the Singapore retail landscape.

Preferred Qualifications

Preferred Qualifications

· BBA with relevant business experience

· Ability to think and react in a high-energy, fast-paced environment

· Ability to operate simultaneously and effectively in both tactical and strategic modes

· A great deal of personal initiative, creativity, decisiveness and team spirit

· Intermediate excel skills

Amazon is an Equal Opportunity-Affirmative Action Employer Minority / Female / Disability / Veteran / Gender Identity / Sexual Orientation.
Skills Job Title

Marketing Manager, Mother & Childcare

Job Description

You are responsible for

A 24-month rolling integrated consumer marketing plan, based on Consumer, Market and competitor insights (which includes the champion propositions) as input to the Personal Health SPOR and BMC plans for the Market

Optimal allocation of local A&P spend as input for AOP cycles, BMC planning

Based on the Personal Health Cluster Strategy and brand strategy in the Market, develops and implements Read more
the 24 month rolling Integrated Marketing Plan in the Market (LMAP). Works cross business and cross-cluster, where required, to ensure all consumer facing marketing activities are covered in the Market.

Drives Local Marketing Strategy and planning, owning the A&P spent responsibility.

Responsible for effective BMC planning based on granular SOB analyses: Partner with BM&S Leader and Business BDM to build the BMC handshake and ongoing performance management against plan. Orchestrates the BMC process and secures BMC targets in conjunction with BM&S Leader and Sales Leader (across all BMC for the overall product portfolio in the Market).

Drives demand generation and ensures that business performance is being delivered according to KPIs such as yearly sales, order intake, market shares, Integral Gross Margin (IGM) through price realization in markets, A&P, Integral Sales Margin (ISM) and Marketing ROI.

Provides inputs to the cluster marketing for the definition of the 24 month planning including selection of the champion propositions / SoB

Provide inputs to the businesses during the VPC and PDLM to ensure local relevance

Together with Category Leader determines product and service portfolio for the Markets, setting up and executing roadmaps for the introduction of new products or updates and the phasing-out of existing products in such a way that an optimal product and service portfolio is available on the market in time and with low costs of stock

Champions the voice of the customer and manages a holistic customer experience in the Market across the product and services portfolio

Drives localization of global content and local content creation (influencers, PR, etc), to ensure successful launch for new products/services/solutions in the market in collaboration with the Digital Business Consumer Leader and Trade Shopper Marketing Leader.

Contributes actively to the development of new business models and new channels in collaboration with the Sales Leader (who leads)

Drives consumer loyalty by aligning the necessary resources within the Market

In collaboration with Insights & Analytics group responsible for validation of the local insights and source of business - Co-leads the CoE Insights & Analytics for the Personal Health Cluster in the Market (assigned resources from CoE Insights & Analytics residing in Group Marketing). Provide business with local insights about markets, competition and trends, and provides input to the Businesses during VPC and PDLM

Marketing Performance Optimization and drives continuous improvements applying LEAN.

To succeed in this role, you should have the following skills and experience

University Graduate (MBA/Masters Degree is a plus)

8 to 13 years of proven track record in the area of marketing

Experience as an integrator in a dynamic market and /or matrix organization

Experience in services and business models that drive recurring revenue

Experience with P&L management incl. revenue and margin management

Significant experience in marketing in the consumer domain

Marketing channel mix strategies (on-line and offline)

Experience with leading a cross functional team

Experience with working in a business with complex market/channel structures

Problem – solving skills

In return, we offer you

A path towards your most rewarding career. Philips is growing its marketing capability enterprise wide. Succeeding in this market-based role in a complex environment will open many doors for your long term career, in other areas in Philips or otherwise. We also believe that we are at our best as a company when you are at yours as a person. Thus, we offer competitive health benefits, a flexible work schedule and access to local well-being focused activities.

Why should you join Philips?

Working at Philips is more than a job. It's a calling to create a healthier society through meaningful work, focused on improving 3 billion lives a year by delivering innovative solutions across the health continuum. Our people experience a variety of unexpected moments when their lives and careers come together in meaningful ways.

To find out more about what it's like working for Philips at a personal level, visit the Working at Philips page on our career website, where you can read stories from our employee blog. Once there, you can also learn about our recruitment process, or find answers to some of the frequently asked questions.

Contact

If you forgot your password, you can click the Forgot Password button on the Sign In screen to reset it.

If you have any other questions regarding the recruitment process please refer to our

FAQs

. In case of technical difficulties with the website, please send an email to

careersite@philips.com

.

(Note: To ensure fairness and legal compliance in our recruitment processes,

only technical issues will be monitored through the above inbox

. Please do not submit resumes or applications to this email, as they will not be reviewed. Only applications received through the online application process will be considered.)
Skills KeyReply is an AI company that specializes in virtual assistants and chat automation for enterprises to engage both internal and external customers. Our chatbots can be deployed on platforms like Facebook Messenger, website, SMS, mobile apps and more. We are also partnering with leading tech giants such as Facebook, IBM and Cisco.
Customer Success Executive

Key Responsibilities
· You will work with our clients, engineering and project delivery teams to ensure Read more
that the project outcomes are met and exceeded.
· You will drive adoption and outcomes leading to renewals and expansion.
· You will be analysing clients' data and feedback, turn this into onboarding and retention strategies and feed into the product road map.
· You be involved in all aspects of support, account management, demonstrating the product, educating customers and more. All team members look to customer success for input across all key decisions.
· You will have exposure to clients in a range of:
Delivering ROI and determining meaningful metrics to track for our clients, throughout the customer lifecycle. Analyse customer health metrics and run NPS and gather other feedback from customers
· You will represent the voice of the customer to provide input into every core product, marketing and sales process
· You will collaborate closely with team members support renewals and expansion opportunities
· You will serve as the primary contact for the on boarding of new customers, the training of platform end users, as well as post go-live support
· You will collaborate with the engineering and development team to set up or configure our software platform as per customers' requirements and troubleshoot technical issues raised by customers
· You will gauge customers' levels of engagement with the company and provide feedback to the other teams regarding product and service improvements
· You provide insights to customers to ensure that they get the most out of the platform with the aim of helping grow our customer base
· You will be the main point of contact between the company and a number of named enterprise accounts

Skills & Experience required
· Bachelor's Degree or equivalent
· Min 2 years of experience in Management Consulting, Customer Success, Account Management, Business Development, or another client-facing role
· Experience in working with complex, multi-divisional, multi-geographical customers
· Ability to create structure in ambiguous situations and design effective processes
· Passion for technology and for being a part of a fast-growing SaaS company
· Experience working with cross-functional teams (e.g. Sales, Product, Marketing, Services)
· You have basic technical and data analytics skills
· A high level of accuracy and attention to detail is required
· Excellent communication and interpersonal skills
· Flexible approach and an ability to operate effectively with uncertainty and change
· Driven, self-motivated, enthusiastic and with a "can do" attitude
· Extremely well organised with an ability to handle and digest large amounts of information from a variety of sources.
· Ability to work well under pressure and meet tight deadlines

Perks and Benefits:
· Unique opportunity: Be a part of the digital disruption in #1 AI chat automation company in Singapore and Asia. Exposure to the fast-paced world of high-tech start-ups
· Autonomy: Autonomy in the role and in managing your own portfolio and freedom to suggest improvements to the company
· Environment: Working with passionate, smart and driven colleagues in a vibrant environment. Team activities, lunches, games, outings, bean bags
· Flexibility: Flexible vacation policy and work arrangements
· Attractive Package: Competitive salaries and medical benefits.
Skills