Sign in or register for a JobTech account.
Jobs that require

ruby

skill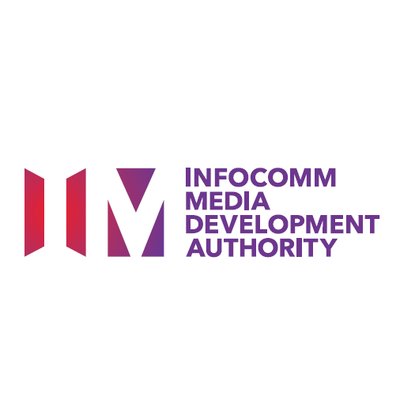 Cloud Native App Developer/Architect
The candidate will work with the project teams to develop web-based software application. The software systems would be built with end-user perspective and requirements in mind for eventual delivery.
The candidate will also be playing a key role in architecting solutions based on cloud native practice, leading, designing and implementing innovative software solutions.
Responsibilities:
Develop, implement web-based software applications in various industry domain which can include logistics automation, intelligent building applications and others.
Develop software components with Microservices-based Architecture.
Work with industry end-users to understand the domain, work flow processes, requirements, use cases, IT infrastructure, data and information, etc., for the development of the software systems
Subject matter expert in Cloud Native, Agile, DevOps and CI/CD to all levels of management and project teams.
Assist in development and delivery of training in Cloud Native Application Development.
Coach and mentor project developers and architects.
Participate in guiding / defining the cloud native development processes, standards, and policies.
Work with research institutes and technology providers to bridge their technology software, assess the maturity and feasibility of technical solutions, design common interface to integrate different functional applications, conduct rigorous robustness and verification tests.
Document requirements, codes and prepare reports in the software development lifecycle.
Requirements:
Background in Computer Science, Computer Engineering or equivalent
At least 5-7 years of working experience in full-stack software development.
Strong knowledge of Cloud Native principles and techniques such as Microservices-based architecture, and RESTful API development and container-based software deployment.
Well versed in software system engineering principles and technologies (e.g. Agile)
Hands-on experience with any of the following IaaS platforms: AWS, OpenStack, Microsoft Azure, Google Cloud Platform or Alicloud
Hands on experience with Cloud Native PaaS platforms (e.g. OpenShift, CloudFoundry, etc.) and container solutions (Docker, Kubernetes, etc.).
Strong technical hands-on experience in software system development using backend framework, such as Express, Django, RAILS. SOA based applications in Java/Microservices apps with frameworks and libraries such as Spring, Hibernate, J2EE, JDBC, JMS, JMX
Experience in implementing continuous integration and continuous deployment (CI/CD) pipelines
Experience in architecting with DevOps tooling and processes
Familiar with different programming languages (e.g. Java, C/C++, .Net, Python, Ruby, JavaScript), proficient in at least one of them.
Proficient in Front-end programming language such as JavaScript/CSS3/HTML5.Proficient in database management (e.g., MySQL, NoSQL)
Familiar with mobile development in iOS or Android will be a plus.
Software Engineering background
Possess critical thinking skills, combined with the ability to present clearly both verbally and in written form
A team player with strong communication skill
Position will commensurate with experience.
Only short-listed candidates will be notified.
Skills You will be working in a small team of experienced Systems Engineers developing, managing and monitoring our cloud systems. Our systems include large, high throughput/low latency pipelines, web applications, databases (both SQL and NoSQL) machine learning and data analytics clusters. You will be working on our environment on AWS with the following tools/services: GitHub, Jenkins, Docker, Chef, Terraform, Kinesis, a wide variety of SQL and NoSQL databases and Read more
Spark/EMR.

Your job responsibilities are:

Work with our Engineering teams to develop and maintain existing high performance systems to ensure they are secure, resilient, fault-tolerant and scalable

Work with Engineering teams to implement and maintain code-as-infrastructure

Implementing and maintaining automation across our builds, tests, deployments,OpsWorks stacks, EMR Clusters and configuration management

Proactively monitor and manage our systems and solutions, detecting issues, findingsolutions and resolving/notify relevant parties where appropriate

Quickly react to any production issues and come up with rapid fixes

Requirements

BS in Computer Science or similar technical field

2-5 years broad experience in Systems Engineering across many or most of:

A wide variety of AWS services

Linux systems administration

Good understanding of TCP/IP networking (NAT, VPN, DNS, DHCP, routing,etc)

CI such as Jenkins, Travis or CodeDeploy CI

Infrastructure-as-code tools such as Terraform, CloudFormation or CDK

Configuration Management tools such as Chef, Puppet, Ansible

Scripting languages such as Shell, Bash, Python and Ruby

Container Orchestration environments for Docker, such as AWS ECS orKubernetes

Systems Monitoring, eg New Relic, DataDog, Rollbar

The ideal candidate will additionally have experience in at least 4of the following skills/areas:

Working in Ad tech industry

High performance, low latency, real-time systems

Familiarity with software development best practices: TDD, Git flow, code review

Database administration (Mysql/Postgres)

Optimizing Tomcat or Nginx for high throughput systems

Good basic grasp of network and systems security principals

Elasticsearch provisioning and administration

Provisioning/Configuring/Managing Data Science tools: EMR, Hadoop, Hbase andSpark
Skills You will be working with product managers in a team of experienced developers to develop, scale and maintain the customer-facing components and microservices of our platform. Every day your solutions will handle billions of ad auctions, bid on hundreds of millions of auctions and deliver tens of millions of adverts, all the while capturing detailed metrics and data for advanced processing. You will demonstrate superior development skills and Read more
experience to ensure that your solutions scale and are of the highest reliability and quality.

You will analyse requirements, design and architect solutions, implement your solutions, request and review PRs, perform unit and integration testing, release code into production and monitor it in real-time. The code you write will be legible, tested and maintainable.

You will love working in small, collaborative teams that develop in small iterations and deploy enhancements and new functionality in frequent incremental steps.

The job responsibilities include:

Develop, maintain, and enhance existing components in our systems. Make sure they are fault-tolerant and scalable while delivering the best possible user experience

Solve complex problems whose solutions deliver the best value to our customers

Deliver clear, readable, maintainable and tested solutions using Ruby, RubyOnRails, JavaScript, ReactJS and other libraries and technologies as appropriate

Craft beautiful, intuitive UI components for our customer using HTML and CSS

Work in tandem with other engineering and product teams to deliver full-stack solutions

React quickly to any production issues and come up with rapid fixes.

Requirements

BS, MS, or PhD in Computer Science or similar technical field

4+ years experience developing large web applications

Demonstrable ability with Ruby and RubyOnRails

Demonstrable ability with JavaScript and ReactJS

Experience developing with HTML and CSS

Familiarity with software development best practices and agile methodologies, for example TDD, Git flow, code review, etc.

Familiarity with CI/CD tools and supporting environments such as Jenkins and Docker

Working knowledge of SQL (we are using MySQL and Postgresql)

Familiarity with at least one NoSQL product, eg as Redis, ElasticSearch, DynamoDB

Developed and deployed solutions in the cloud (AWS, GCP, Azure or similar

The ideal candidate will additional demonstrate knowledge and capability across one or more additional areas

The Ad tech industry

AWS (EC2, ECS, S3, Kinesis, etc)

ElasticSearch

Microservices architecture
Skills

Skills

Python , Ruby,Java, C#,Javascript
Linux and windows


Job details

Propose a solution design based on customers's requirement
Collect and analyze data from various source ( such as firewall, router, anti-virus products , and
Operating system)
Experience with Python , Ruby,Java, C#,Javascript
Experience in Linux and windows
Experience in administering, configuring and monitoring enterprise operation system

Requirements:

Minimum a Diploma or Degree in Computer Science, Information Technology
Minimum 3- 5 years and above of software development, Configuration
Application Support and/or Business Read more
Analyst
Good understanding of Design Pattern algorithm
Good knowledge of IT development and analytics tools will be an advantage


Candidate please forward your resume to [Click Here to Email Your Resume] or call +(65) 63308543 for further discussion.

Forte Employment Services Pte Ltd (10C3364
Skills Location: Woodlands
Salary Range $3200 - $3500
>Working Hours: Monday to Friday / 830am-530pm

Job Description:

Developed skills in basic theories, practices and procedures in one skill area through formal training, and able to apply basic knowledge/skills to own work area.
Able to respond to standard manager requests and understand the relationships between work processes and the business though out multiple projects.
Can use existing, clearly defined procedures to solve routine problems and organise Read more
own time to deliver against tasks set by others within a short-term window.
Can work co-operatively with others to achieve team goals and can build stable and useful working relationships.
Good communication skill.
Having machine learning, apache-spark and docker experiences will add advantage.

Requirements

Minimum of 2 years of industrial experience in software development process and deployment, with experiences and familiarity with several of the following programming languages: JavaScript, Java and Python, Ruby and Golang.
Must familiar working with frameworks such as React, React Native and Vue Framework
Experiences with MongoDB, Redis and SQL server.
Experiences in Mobile development in Android, IOS.
A solid understanding and hands-on experience in enterprise web application build packaging and deployment process.
Experience in IOT project is added value.


All successful candidates can expect a very competitive remuneration package and a comprehensive range of benefits.

Please email your resume in a detailed MS Word format to [Click Here to Email Your Resume] stating:
1. Current Drawn:
2. Expecting Salary:
3. Date Available:
4. Reason To Leave Each Job:

We regret that only shortlisted candidates will be notified.

Yeo Wei Ling Vanessa
People Profilers Pte Ltd
10 Anson Road #09-01/02 International Plaza Singapore 079903

www.peopleprofilers.com
EA License Number: 02C4944
EA Personnel Reg Number: R1876549
Skills Our client, a reputable MNC dealing with Telecommunication & Infocommunication & AI R&D and Manufacturing, urgently requires:
Automotive Security Researcher
The Job:
- contribute to secure vehicle architecture design & components security recommendations applied throughout the development life cycle, & identify & mitigate security risks
-conduct security assessments to identify vulnerabilities & security risks, and recommend & prioritize remediation actions
-work with engineers' team to implement the right security solutions for connected and Read more
self-driving cars, especially for embedded/ infotainment system security compatible with AutoSAR, sensor data security, and hardware security
- conduct research in vehicle security to output patents & contribute to vehicle security SAE / ISO standardizations.

Requirements:
- M. Sc or Ph.D. in computer science, information security, computer engineering , electrical engineering, or a related field with 2-5 years of experience in mobile security
- Advance knowledge of at least one of the followings: embedded security, mobile security, IoT security, network security, application security, privacy protection, vulnerability analysis, Windows or Linux system security etc
- Substantial experience in entreprise information security in large technology firms
- proficient in one or more general purpose development languages such as Python, Ruby & Java
- Good team player & quick self study ability
strong verbal communication & writing skills


Jessie Hoe Huey Miin
CEI R1103861
Skills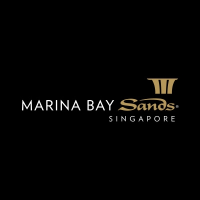 JOB SCOPE Responsible for the coordination of Business Development Executive activities on shift. Develop new business from Ruby or Mass market to Paiza Club Introduce and promote Paiza Club facilities, premium/cash programs and benefits to potential patrons Assist with opening and settlement of Premium Program inconjuction with IM Shift Managers during high volume business hours Build and maintain rapport with patrons Develop profiles on each key premium player Read more
to ensure team members of Paiza have the knowledge of individual preferences Contact patrons by telephone calls or greeting cards during festive season or personal celebrations (Birthdays, anniversary etc) Manage discretionary comp allowances to patrons effectively Manage and approve program overcomp base on MBS comp policy Organize and supervise travel and accommodation arrangements. Assist to manage functions and participate in special events. Report to Senior Business Development Manager on all matters during the shift. JOB REQUIREMENTS High School Degree, College Degree in Marketing or related field preferred. Minimum three years' experience in the capacity of Business Development or VIP Services executive in Casino Industry Have knowledge of Casino Marketing complimentary policies and general guidelines In depth understanding of Premium programs Knowledge of Games and general gaming operations is essential Able to communicate in both English and Thai language to communicate with Thai speaking guests.
Skills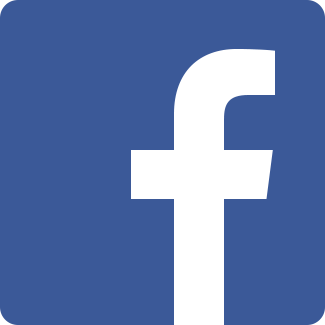 Facebook's mission is to give people the power to build community and bring the world closer together. Through our family of apps and services, we're building a different kind of company that connects billions of people around the world, gives them ways to share what matters most to them, and helps bring people closer together. Whether we're creating new products or helping a small business expand its reach, Read more
people at Facebook are builders at heart. Our global teams are constantly iterating, solving problems, and working together to empower people around the world to build community and connect in meaningful ways. Together, we can help people build stronger communities - we're just getting started.Facebook is seeking a Database Engineer to join the Engineering Data Infrastructure team and build large scale databases and application systems around E-Business Suite (EBS). We are looking for a talented engineer who can build and support a wide range of internal corporate databases and applications that Facebook relies on to keep the business growing and information safe. This is a full-time position based in Singapore.

Responsibilities:

Build, scale, and administer Facebooks Oracle based enterprise applications such as Oracle EBS, Oracle Fusion Middleware, and ADF based applications

Architect next generation large scale distributed databases and application systems with the highest performance and greatest redundancy

Scale vendor software solutions beyond the vendor recommendations

Deploy upgrades, patches, security features and high availability/DR for databases and applications

Leverage Facebook internal tools to automate the lifecycle of applications - from introduction to decommission.

Use industry best practices for code development, configuration deployment, production maintenance, and service monitoring

Be part of the 24x7 support for any systems/apps we own

Able to prioritize projects and drive them to completion in a fast-paced environment

Troubleshooting, fault-isolation and communication across the infrastructure, applications and business teams

Work collaboratively with industry leading peers in infrastructure, network, security and application development

Mininum Qualifications:

B.S. in Computer Science or related field

5+ years system administration experience in Linux platforms with storage and networking experience

5+ years' experience with Oracle E-business suite, Oracle FMW, and BI tools like OBIEE, Informatica

2+ years experience in Oracle Exadata, RAC infrastructure, ASM, RMAN, Dataguard, Goldengate

Hands on experience in database performance tuning and troubleshooting

Experience working with virtualized environments (VmWare/Openstack)

Expert knowledge in Python and Shell and any other languages used in system tooling (eg. Ruby, Perl)

Experience with common monitoring tools such as Nagios/check_mk, Oracle Enterprise Manager

Experience with systems automation tooling, preferably Chef, Ansible or equivalent

Experience working with Hyperion/Essbase/ADF

Preferred Qualifications:
Skills

Do you want to implement future-focused solutions for our clients' most complex problems?

ThoughtWorks is a global software consultancy with an aim to create a positive impact on the world through technology. Our community of technologists thinks disruptively to deliver pragmatic solutions for our clients' most complex challenges. We are curious minds who come together as collaborative and inclusive teams to push boundaries, free to be ourselves and make Read more
our mark in tech.

Our developers have been contributing code to major organizations and open source projects for over 25 years. They've also been writing books, speaking at conferences and helping push software development forward, changing companies and even industries along the way.

As consultants, we work onsite with our clients to ensure we're evolving their technology and empowering adaptive mindsets to meet their business goals. You could influence the digital strategy of a retail giant, build a bold new mobile application for a bank or redesign platforms using event sourcing and intelligent data pipelines. You will use the latest Lean and Agile thinking, create pragmatic solutions to solve mission-critical problems and challenge yourself every day.

You'll spend time on the following:

You will champion best practices like writing clean and reusable code using practices like TDD, SOLID principles, OO design, and pair programming

You will partner with other technologists from cross-functional teams advocating DevOps culture

You will work in collaborative, product-focused teams to build innovative customer experiences

Take ownership and accountability beyond individual deliverables, always pushing the envelope in order to deliver awesome results for our clients

Learn, digest and subsequently apply the latest technology thinking from our tech radar to solve client problems

Here's what we're looking for:

You have 2+ years* of experience using two or more development languages (Java, JavaScript, Ruby, C# or any similar exciting technologies) with experience in Object-Oriented programming

You can write clean, high-quality code in a variety of languages and are also able to spot (and improve) bad code

You're resilient in ambiguous situations and can approach challenges from multiple perspectives

You have experience with Agile, Lean and/or Continuous Delivery approaches such as Continuous Integration (CI), Test-Driven Development (TDD), Infrastructure as Code, etc.

You are familiar with few databases like MySQL, Oracle, PostgreSQL, SQL Server, NoSQL, etc.

It'll be a bonus if you have knowledge of cloud technology such as AWS, Docker or Kubernetes

If you relish the idea of being part of a community that extends beyond the work we do for our customers, you may find ThoughtWorks is the right place for you. If you share our passion for technology and want to help change the world with software, please apply online and refer here to know more about our interview process. We want to hear from you!

*For candidates with less than 2 years of experience,

please visit the Graduates page on our career site.

Not quite ready to apply? Or maybe this isn't the right role for you?

That's OK, you can stay in touch with AccessThoughtWorks, our learning community (tick '

contact me about recruitment opportunities

' to hear about jobs in the future).
Skills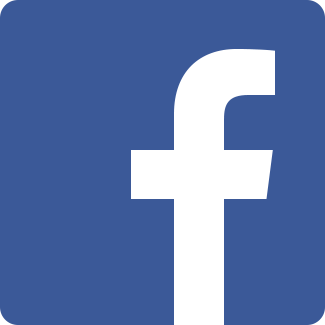 Facebook's mission is to give people the power to build community and bring the world closer together. Through our family of apps and services, we're building a different kind of company that connects billions of people around the world, gives them ways to share what matters most to them, and helps bring people closer together. Whether we're creating new products or helping a small business expand its reach, Read more
people at Facebook are builders at heart. Our global teams are constantly iterating, solving problems, and working together to empower people around the world to build community and connect in meaningful ways. Together, we can help people build stronger communities - we're just getting started.Partner Engineering is a highly technical team that works with our strategic partners to integrate Facebook Platforms into their Web sites, apps, and devices. As the Director of Partner Engineering for Media Partnerships in APAC you will manage the regional team that engages with some of the world's most influential companies in the news, sports, and entertainment verticals and work closely with our world-class engineering and product teams. You will have the opportunity to drive strategy for Media Partnerships throughout the APAC region including strong collaboration with our India based teams. The ideal candidate will combine excellent technical and business skills to make our partner successful and improve Facebook Platform. This position is based in our Singapore office and will report to the Global Head of Partner Engineering for Media Partnerships.

Responsibilities:

Expand and lead the Partner Engineering team regionally

Deeply understand Facebooks Platforms, the value propositions and how to implement them into both large, multi-national organizations as well as entrepreneurial startups

Guide our strategic partners to integrate existing and pre-release features within their products by teaching, consulting, and providing code examples

Manage key internal relationships with Facebook's leadership in engineering, product management and partnerships

Build and manage processes to drive partner bugs, requirements and feature requests with Facebook's product and engineering teams

Oversee key relationships with partners technical team and business teams in the region

Mentor an existing, distributed team while hiring and growing people who will represent Facebooks future leaders

Mininum Qualifications:

12+ years experience as a software engineer or partner/sales engineer manager and 5+ years leading large software engineering, technical consulting or sales engineering teams

Proven record of individual technical achievement

Verbally and cognitively agile enough to communicate with both technical and business executive audiences at both Facebook and our partners

Deep understanding of the Web technology stack (TCP/IP, HTTP, HTML, JavaScript, CSS), and Mobile development (iOS, Android, HTML5)

Comfortable recruiting and managing a team of bright experienced engineers on projects and at scale unlike any other they've encountered

Proven software development skills with experience building software developed in (at least one) Python, Objective-C, PHP, C/C++, Ruby, C# or Java

Proficient in a Unix/Linux environment

Preferred Qualifications:

BA/BS in Computer Science or equivalent degree/experience preferred

The ideal candidate will already have a good understanding of the Facebook Platforms
Skills