Sign in or register for a JobTech account.
Jobs that require

sales

skill
TREA Pte Ltd is looking for confident sales executive to expand our clientale. We are a customization company on printing and manufacturing of corporate gift and apparel products, targeting corporate businesses.
Contact us if you are goal oriented, self motivated and wish to achieve high income for themselves.
Official website: www.shopwith-trea.com
Job Types: Full-time with basic pay and no cap commission.
Monthly Salary: $1,800 - $4,000 ++, excluding transportation claim
Responsibilities:
Able to generate new leads through cold-calling and/or cold visit.
Provide professional recommendations and excellent customer service to clients.
Documentary of all prospects contacts, follow up and opportunities.
Maintain and expand sales with new and existing clients.
Requirements:
Minimum 2 years of experience in outbound sales such as outdoor and B2B sales.
Candidate passes at least GCE "O level"
Able to work under pressure and fast paced environment.
Goal driven, enthusiastic and eager to learn.
Able to work independently.
Well spoken in both English and Mandarin with excellent communicating skill.
Comfortable in communicating with cold clients via phone calls and in person
Skills At Uber, we ignite opportunity by setting the world in motion. We take on big problems to help drivers, riders, delivery partners, and eaters get moving in more than 600 cities around the world.

We welcome people from all backgrounds who seek the opportunity to help build a future where everyone and everything can move independently. If you have the curiosity, passion, and collaborative spirit, work with us, and Read more
let's move the world forward, together.

About the Role

The Scaled Restaurant Engagement Lead will manage a team of restaurant operations managers and scale an engagement team across the region, to design, create and deploy scalable programs that engage restaurant partners for achieving a strong long term relationship at the Uber Eats platform together with the regional and in-country sales and partner success teams.

This role will focus on building a scalable, robust, dynamic, yet personalized portfolio of experiential and transaction-based programs to build retention, improve quality, and grow toplines with Uber's SMB restaurants base across APAC. The role will also work closely with product team in the headquarters, influencing priorities on how the Uber Eats product will be built for our restaurant partners.

The role will report to the Head of Restaurant Operations - APAC Eats in the regional operations team.

What You'll Do

Set scalable engagement strategy and manage related programs in SMB restaurant segments across APAC.

Work closely with our analytics and insights team to understand effectiveness and efficiency of programs in driving long term incrementally and value for our restaurant partners and Uber Eats platform.

Leverage data and design to create a scalable yet individualized and humanizing engagement experience for our restaurant partners across the Uber Platform.

Improve testing effectiveness through ideation, definition, and program metrics.

Act as product champion - be the regional POC for the HQ restaurant product teams in representing the voice of restaurant partners in prioritizing product build and help to roll out new feature releases internally and externally.

Work closely with the APAC and in-country head of sales and success, sales ops, strategy and planning, product teams and other members of the regional team to measure and communicate the impact and efficiency of our programs and solutions.

What You'll Need

Minimum of 7 years of experience in a high growth, global, consumer facing technology company or a top consulting firm with a proven track record of building high performing teams.

Deep understanding of B2B consumer behaviour, motivations, scalable retention and development strategies

Executive level communication skills; verbally, visually, written.

Extensive analytical rigor, business acumen, and creativity.

Ability to lead cross-functional teams through influence without direct authority.

Proven success turning strategy into action; you'll need to be comfortable getting into the weeds.

Leadership experience, and proven ability to grow and manage a successful team.

Leadership and Management

Possesses a passion for excellence with the ability to inspire others to the highest standards through leading by example.

Credibility and gravitas to garner the respect of the leadership team, as well as other stakeholders.

Committed to attracting and retaining the brightest minds from all backgrounds, while cultivating the power of a diverse organization.

Demonstrates a primary, intense concern around leading and motivating others. Must be able to inspire and energize others to support the vision of Uber.

Solicits the involvement of the team in building a sense of ownership.

Must have the confidence to act quickly and decisively when it requires such agility.

A strategic forward-thinker with a participatory management style and team-building skills.

Personal Characteristics

A strong communicator. The successful candidate will have the maturity and empathy to resolve potential issues when working with multiple personalities.

The successful candidate will bring, through past successes, immediate credibility as an extremely capable business leader and expert.

Ability to keep cool under pressure and not react to surprises critically - drives to understand the issue and solve the problem.

Able to balance the role of strategist with urgency while simultaneously managing delivering results in a growing and very fast-paced environment.

An individual with emotional intelligence to attract world-class talent and to enable organizational competence in the midst of pervasive change.

Proven track record of hiring, developing, and deploying top talent at all levels and an equal ability to consistently top-grade the organization while simultaneously reducing costs and cycle times.

Skill in defining, leading, and managing change.
Skills

You recognize yourself when you enter one of our stores. You love to talk about athletic sneakers and apparel as much as you love to collect them. You always scope out the latest styles, and enjoy sharing your enthusiasm with Customers. It's easy for you to start up natural, friendly conversations, adapt to different types of Customers, and resolve issues with a smile. You like to work as Read more
part of a team as you improve your individual skills on the sales floor. Your success in this role will be measured through personal and productivity goals plus your ability to provide a great in-store experience to every Customer.

Our global house-of-brands inspires and empowers youth culture. Relentlessly committed to fuel a shared passion for self-expression, we create unrivaled experiences at the heart of the sport and sneaker communities through the power of our people. If you want to be a part of something bigger than you can imagine, you've come to the right place. To learn more about the incredible impact we're making on both our local and global communities, Click Here!

RESPONSIBILITIES

Ensuring high levels of customer satisfaction by being knowledgeable on all products offered, and teaming up with co-workers to provide excellent sales service

Delivering sales, outstanding customer experience, and operational expectations

Maintaining personal and productivity goals

Connects with every customer by asking open-ended questions to assess needs

Ability to learn and share expertise of products and trends to fit customer's needs

Maintains an awareness of all product knowledge, and current or upcoming product / trends

Contributes to a positive and inclusive work environment

QUALIFICATIONS

0-3 year of retail experience

Confident and comfortable engaging customers to deliver an elevated experience

Motivated to achieve great results because of one's enthusiasm from interacting with customers and athletic products

Initiates completion of tasks or activities without necessary supervision

Flexible availability – including nights, weekends, and holidays
Skills

As a Customer Support Associate you will provide a helping hand to our Customers who are growing their business with HubSpot.

Our Support team quickly adapts to customer needs to deliver a human and consultative support experience through creative problem-solving and a thorough knowledge of how HubSpot works.

Check out the Video below to learn more about the role from our Customer Support Specialists at HubSpot APAC.

Video Link: https://www.youtube.com/watch?v=T4GfqGt2ufk

In this Read more
role, you'll get to:

Develop deep knowledge of the HubSpot software

Partner with our customers to effectively resolve issues through phone, email and chat.

Answer how-to questions and help customers navigate a variety of tools within HubSpot

Diagnose software issues and engage with our product and engineering teams using established processes

Provide support & guidance to marketers, salespeople, and service professionals across our customer base that use the HubSpot software

Communicate thoughtful, customized solutions that help customers move forward and grow their business

Collaborate with internal teams such as account managers or sales teams, and identify opportunities for existing customers to use more of our platform or services

Show composure, resilience, and flexibility as customer needs evolve and case volume changes.

We are looking for people who:

Find creative problem solving fulfilling & challenging

Are self-motivated & eager to learn

Thrive in a dynamic environment and are comfortable with ambiguity

Adapt quickly to changing priorities and customer needs

Passionate about working with customers and finding solutions that make their goals possible

Outstanding communicator, articulate, fluid conversationalist

Interested in building technical skills and learning about HTML, CSS, APIs and more

Confidence can sometimes hold us back from applying for a job. But we'll let you in on a secret: there's no such thing as a 'perfect' candidate. HubSpot is a place where everyone can grow. So however you identify and whatever background you bring with you, please apply if this is a role that would make you excited to come into work every day.

About HubSpot

HubSpot helps millions of organizations grow better, and we'd love to grow better with you. Our business builds the software and systems that power the world's small to medium-sized businesses. Our company culture builds connections, careers, and employee growth. How? By creating a workplace that values flexibility, autonomy, and transparency. If that sounds like something you'd like to be part of, we'd love to hear from you.

You can find out more about our company culture in the HubSpot

Culture Code

, which has more than 4M views, and learn about

our commitment to creating a diverse and inclusive workplace

, too. Thanks to the work of every HubSpotter globally who has helped build our remarkable culture, HubSpot has been named a top workplace by Glassdoor, Fortune, Entrepreneur, and more.

HubSpot was founded in 2006. We're headquartered in Cambridge, Massachusetts, and we have offices in Dublin (Ireland), Sydney (Australia), New Hampshire, Singapore, Tokyo (Japan), Berlin (Germany), and Bogotá (Colombia).
Skills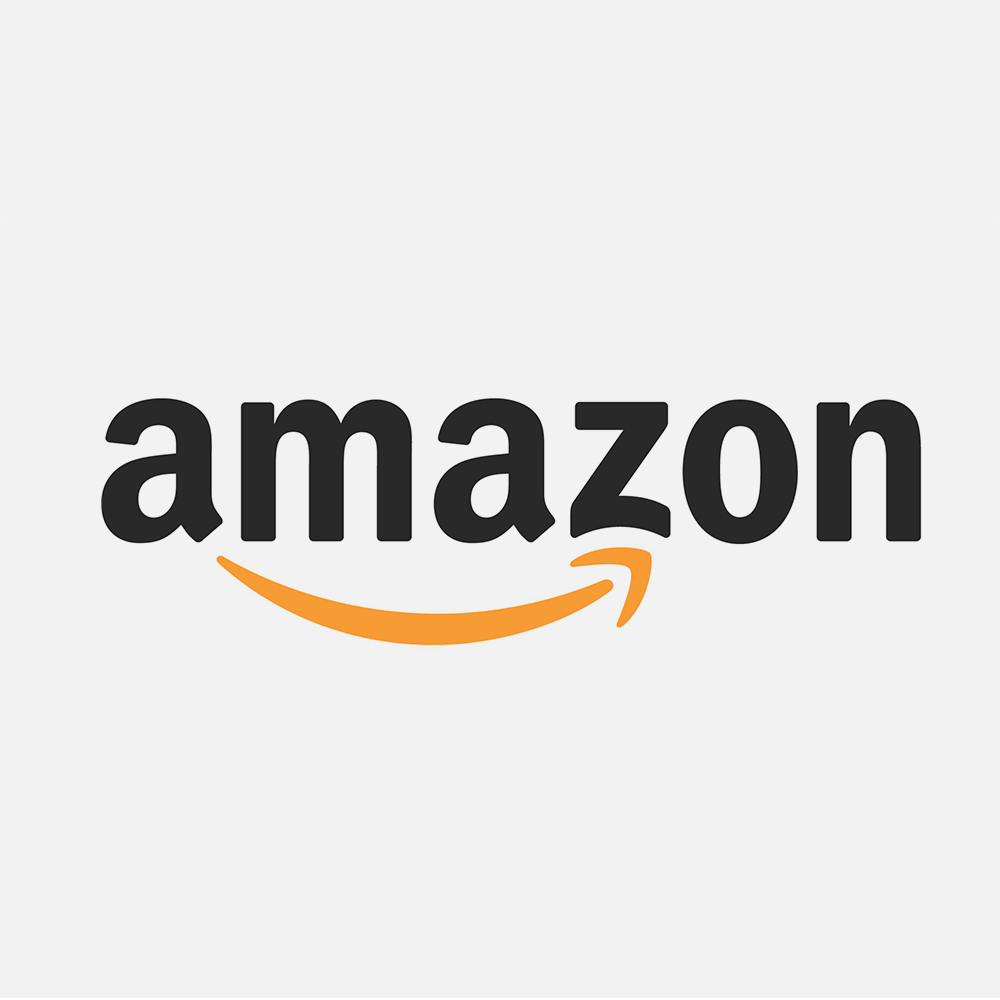 Are you a commercially minded, data driven individual who is passionate about simplifying complexity and inventing on behalf of customers? Would you like to be responsible for accelerating time to value for our customers by increasing adoption of cutting edge services from Amazon Web Services (AWS)? Are you a builder who has a thirst for knowledge and is equally adept at solving complex commercial problems and presenting a Read more
compelling C-level presentation to a prospective customer? Do you have the business savvy and the technical background necessary to help establish Amazon in APAC as a key technology platform provider?

AWS is looking for a Strategic Program Manager within the APAC Business Development team, who will play a key role in accelerating the Cloud migration journey for customers. You will build and scale strategic programs and processes that help customers overcome commercial barriers to the adoption of AWS Cloud. You will communicate the commercial value proposition for AWS cloud to a broad audience of IT, business & finance leaders. You will work with partners and other groups within AWS to give customers the best insights into how to run their applications on AWS cloud, in the most cost effective manner. You will serve as the focal point for commercial discussions with our customers and partners.

The ideal candidate will possess a business background, with a strong understanding of commercial operations, combined with the technical depth, business experience and financial understanding to easily communicate the commercial benefits of cloud computing. The candidate will also be deeply familiar with complex legacy IT environments, and the business case to justify large scale technology investments.

Roles & Responsibilities:

· Work with APAC leadership to shape the strategy for the function.

· Build and scale commercial initiatives that help accelerate the adoption of AWS cloud services.

· Adopt a look around corners approach to the function where you develop initiatives in anticipation of future business needs.

· Develop, manage and drive key analysis uncover areas of opportunity and present written business recommendations that will contribute to the shaping of strategic growth initiatives the organization will focus on.

· Develop and manage commercial programs to support acceleration of the sales cycle.

· Design commercial processes and procedures that scale with the business growth in volume and complexity.

· Serve as a key source of business insights into how our customers view the commercial benefit of using AWS cloud relative to deploying applications on-premise or against competitive cloud offerings.

· Work with internal stakeholders at AWS to communicate market realities regarding the economics of running IT infrastructures in the cloud when compared to a traditional data center environment.

· Work with account teams to drive proactive commercial conversations with our customers.

· Prepare and present business reviews to the senior management team at AWS regarding progress and roadblocks on commercial issues.

· Own goals for the function and work with leadership to maximize the impact of the collective team.

· Build an internal enablement and reporting cadence that enables the effective utilization of the team across the business.

Basic Qualifications

· 7+ years of business development, management consulting or financial advisory experience.

· Solid understanding of commercial levers and business case of large scale technology investments.

· Sound business judgment, strong analytical skills, and a proven track record of leading data-driven analyses and influencing results.

· Advanced problem-solving skills to address unique and complex issues.

· Ability to present complex results in a clear, concise, and action-oriented format.

· Can-do attitude with track record of taking ownership to execute end-to-end projects.

· Self-starter, able to handle multiple competing priorities and operate successfully in a lean, fast-paced organization.

· Demonstrated ability to work effectively across internal and external organizations, including sales, marketing, business development and training.

· Strong verbal and written communications skills are a must, as well as the ability to work effectively and deliver results across cross-functional, remote and virtual teams.

· Must exemplify the Amazon Leadership Principles.

Preferred Qualifications

· MBA or equivalent experience.

· Exposure to cloud computing and software industry.
Skills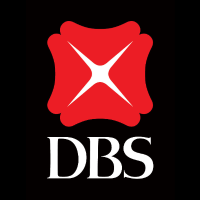 !*!Business FunctionWe deliver a comprehensive suite of innovative banking services and financial solutions to individuals, ranging from the man-in-the-street to the mass affluent. Providing sound wealth management and financial advisory services, we help our customers make informed decisions about their money and are committed to helping them plan and achieve their life goals. Products and services within the Consumer Banking Group include loans, credit cards, investment and unit Read more
trusts, insurance and priority banking.Responsibilities Manage a sales portfolio and build strong relationships with real estate agencies and financial advisory firms to acquire new businesses and to achieve desired mortgage and related lending product targetsParticipate in sales activities and marketing-related events to develop businessAssess customer loan requirements and work out sound loan schemes to suit every individualAchieve high standard of customer satisfaction and service qualityShow flats duties and agency networking sessions are required from time to timeRequirementsDiploma or Degree holder with at least 3 years of sales experience in consumer products or mortgage loansAbility to network and build rapport with external stakeholders (property and insurance agents, corporations, professional bodies and other potential referral agents or brokers)Strong passion for sales along with good presentation and interpersonal skills at all levelsExcellent networking capabilities, preferably with an established client and referral baseApply NowWe offer a competitive salary and benefits package and the professional advantages of a dynamic environment that supports your development and recognises your achievements.
Skills Elastic, makers of the hugely popular open source products Elasticsearch, Kibana, Logstash, and Beats, is growing extremely fast and so is our marketing team. This key role will be significantly involved in global demand generation campaigns and create and accelerate revenue-driving activities. We're looking for someone that's technically curious, unafraid to challenge themselves, and has a keen interest in understanding our business and the customer's journey.

You will be Read more
responsible for supporting the goals of the Demand Generation Marketing team, including managing email and digital ad campaigns. Working closely with regional teams on lead nurture campaigns. Analyse and report on campaign performance data to help drive the strategy in the region. Our team focuses on identifying, building, and progressing our relationship with the Elastic community. Together, we eat, sleep, and breathe the funnel and the analytics that go with it.

Manage strategy and execution around a multitude of demand generation programs, especially focusing on regional/localized content promotion and supporting sales-funnel acceleration

Email campaigns:

Assist in writing, testing, and improving ongoing nurture emails and segmentation

Support on-demand promotion for virtual events

Digital Marketing Campaigns:

Run advertising campaigns to drive responses, new leads, and re-engagement on platforms such as Facebook, LinkedIn, and Google Ads

Run A/B tests, analyze, and optimize social media/advertising campaign strategy and segmentation

Schedule and handle social media promotion of upcoming and on-demand webinars and events

Web:

Run web personalization ad campaigns on www.elastic.co using Marketo Real-Time Personalization (RTP)

Create and edit landing pages for gated videos.

Testing and optimization of landing pages and RTP for both conversions and SEO rankings

Working cross-functionally with regional marketing, creative services, product marketing, and other groups to ensure projects and tasks are being delivered and executed according to timeline requirements

What You Bring Along:

Fluency in English

Knowledge of the APJ market and experience marketing technology to this broad market

Minimum 6+ years in a marketing focused role

Data-driven, constantly evaluating performance and making adjustments as needed

Experience with A/B testing and building actionable insights from results

Good follow-through on commitments and project oversight skills

Detail-oriented master multitasker

Excellent written and verbal skills

Disciplined, flexible, and a self starter

Work well across different departments within an organization

Experience/exposure to analytics tools such as Google Analytics and reporting on tools such as Salesforce and Marketo or similar email automation software

Bonus Points:

Previous experience in a Saas or open source environment, Working with a distributed team.

Mandarin language skills.

Additional Information:

We're looking to hire team members invested in realizing the goal of making real-time data exploration easy and available to anyone. As a distributed company, we believe that diversity drives our vibe! Whether you're looking to launch a new career or grow an existing one, Elastic is the type of company where you can balance great work with great life.

Competitive pay based on the work you do here and not your previous salary

Stock options

Global minimum of 16 weeks of parental leave (moms & dads)

Generous vacation time and one week of volunteer time off

Your age is only a number. It doesn't matter if you're just out of college or your children are; we need you for what you can do.

#li-at1

Target locations: Singapore or Sydney, Australia

Elastic is an Equal Employment employer committed to the principles of equal employment opportunity and affirmative action for all applicants and employees. Qualified applicants will receive consideration for employment without regard to race, color, religion, sex, sexual orientation, gender perception or identity, national origin, age, marital status, protected veteran status, or disability status or any other basis protected by federal, state or local law, ordinance or regulation. Elastic also makes reasonable accommodations for disabled employees consistent with applicable law
Skills Why you'll love Cisco

We change the World, you will become passionate about your employer and the brand you represent. Every business is digitizing, every nation is becoming smart and connected, and everything is converging on the Internet, making networked connections more meaningful than ever before in our lives. Our employees' groundbreaking ideas impact everything; here that means we take creative ideas from the drawing board to dynamic solutions Read more
that have real world impact.

The outcomes you deliver relies heavily on applying cutting edge technologies on evolving customer needs. The level of customer intimacy to drive these outcomes are second to none. This molds you into a highly marketable and sought-after asset.

You'll be part a team that cares about its customers, enjoys having fun, and you'll take part in changing the lives of those in our local communities. Come prepared to be encouraged and inspired, and in turn, to encourage and inspire others. You will wake up every day feeling energized, all ready to convert bold ideas to reality.

What You'll Do

APJC Partner Org is recruiting a Collaboration Engineering Lead be the trusted technical advisor to our partners to drive the Collaboration Architecture technical adoption, development and acceleration across the partner landscape

As technical advisor, you will build and maintain a deep, sound knowledge of all applicable Collaboration technologies, in order to support colleagues across APJC and help in enablement of strategic partners

Partnering with our Collaboration Go-to-Market lead and APJC Collaboration Architecture sales team, you will analyse the portfolio, propose and run initiatives and activities to maximise the impact of our partners capabilities

Responsible for all technical aspects of the partner enablement around the products and solutions in Cisco's Collaboration Architecture practice including the building of a customer demo environment.

Who You Are

You will be a technical professional with wide and clear understanding of Cisco Collaboration products, solutions, technologies and related programs.

You will pride yourself as the Technical Lead and be the change agent to evangelise 'Why Cisco Collaboration'

You will articulate your thorough understanding of sales processes through channel partners, and demonstrate good written, verbal communication, leadership and interpersonal skills.

Examples of activities:

Lead the Collaboration partner technical development heatmap and plans

Drive Learning Maps in partnership with the other GEO's, Global Partner Organization and the Collaboration BU as part of overall plans for Architecture practice.

You'll be the enabler for Technical training – providing, organizing, promoting, conduct New Technology or Product Enablement/Training. This includes attending the SEVT, partner first events, and own the redelivery to partners (Partner VT) in APJC

Motivate partners to use enablement such as Black Belt, adopt demo best practices including dCloud and Partner tools.

You shall become the trusted Partner Technical Advisor on Collaboration Architecture by providing technology thought leadership to our partners. Meet with them to help shape and adopt Cisco Collaboration technology internally

Build a community of both Cisco Partner SE as well as our Partners SE's

We Are Cisco

#WeAreCisco, where each person is unique, but we bring our talents to work as a team and make a difference. Here's how we do it.

We embrace digital, and help our customers implement change in their digital businesses. Some may think we're "old" (30 years strong!) and only about hardware, but we're also a software company. And a security company. A blockchain company. An AI/Machine Learning company. We even invented an intuitive network that adapts, predicts, learns and protects. No other company can do what we do – you can't put us in a box!

But "Digital Transformation" is an empty buzz phrase without a culture that allows for innovation, creativity, and yes, even failure (if you learn from it.)

Day to day, we focus on the give and take. We give our best, we give our egos a break and we give of ourselves (because giving back is built into our DNA.) We take accountability, we take bold steps, and we take difference to heart. Because without diversity of thought and a commitment to equality for all, there is no moving forward.

So, you have colorful hair? Don't care. Tattoos? Show off your ink. Like polka dots? That's cool.
Skills
WHO WE ARE:

The Trade Desk is leading the way to the future of marketing by changing how advertising is bought and sold. Working with the largest brands and agencies around the world, our technology platform helps consumers discover products they want by enabling advertisers to target and reach them on the right channels at the right time.

Employees join The Trade Desk to discover opportunity, contribute to our customers' Read more
success, and be part of building the future of marketing. You'll work with creative, compassionate, and collaborative colleagues that share a passion for making the internet better for all – a combination that simply can't be beat.

When you join The Trade Desk, you're joining a family. We have open space work environments, adjustable sitting/standing desks, and a celebrated open-door policy (at all levels) that can inspire out-of-the-box solutions and camaraderie among your coworkers. The competitive compensation packages, full benefits, stock options, and additional discounted stock purchase opportunities, catered lunches, and offsite team building activities may cause slight to severe jealousy among your peers.

WHO WE ARE LOOKING FOR:

In short, a media buying rock star - you love making campaigns work, and teaching others your ways. You're great at using data to guide decisions as well as working directly with clients to help them do the same.

WHAT YOU WILL BE DOING:

Become an expert on The Trade Desk platform as well as best practices for campaign management

Combine data analysis and client feedback to create optimization strategies and provide solutions for campaigns

Partner with Account Management and Sales Executives to provide support to clients, including onboarding and optimization training

Work with Product Management to help define features and drive enhancements to The Trade Desk platform

Become a thought leader in digital media optimization

Understand and communicate The Trade Desk's value proposition, technology, and partnerships, to help grow clients' accounts

WHAT YOU BRING TO THE TABLE:

0-4 years of work experience; fresh graduates who have passion in joining the programmatic space are welcome.

Outstanding troubleshooting, analytical, and problem-solving abilities, along with an ability to collaborate cross-functionally in a fast-paced environment

Effective time management skills – ability to prioritize and meet deadlines

Advanced MS Excel skills

Strong quantitative skills and the ability to draw insights from extremely large datasets

Ability to thrive in a small, intense, and high growth environment

The Trade Desk does not accept unsolicited resumes from search firm recruiters. Fees will not be paid in the event a candidate submitted by a recruiter without an agreement in place is hired; such resumes will be deemed the sole property of The Trade Desk. The Trade Desk is an equal opportunity employer. All aspects of employment will be based on merit, competence, performance, and business needs. We do not discriminate on the basis of race, color, religion, marital status, age, national origin, ancestry, physical or mental disability, medical condition, pregnancy, genetic information, gender, sexual orientation, gender identity or expression, veteran status, or any other status protected under federal, state, or local law.
Skills Luxasia Group is the leading omnichannel partner for beauty and luxury lifestyle brand distribution, retail, and e-commerce in Asia Pacific. Since 1986, we have endeavoured to make a difference to Asia Pacific consumer by bringing them the finest beauty brands from all over the world - across niche, prestige, and masstige categories. Some of our most trusted names include La Prairie, Bvlgari, Guerlain, Prada and Hermes. In addition, Read more
we have successful joint ventures with the likes of LVMH Group, PUIG, Yves Rocher, Elizabeth Arden and SK-II.

Make a difference with us today.

Position Purpose:

Singapore: Coordinate various compensation-related activities to ensure that the organization's payroll is processed accurately and on time. Activities may include accounting, distributing and preparing payments, benefits, taxes, payroll deductions, overtime calculation, shift payments, sales commissions, bonuses and maintaining payroll records. Resolve enquiries from employees. May check the work of others to ensure that payroll is processed accurately.

Requirements

Principal Accountabilities:

Singapore:

End to end payroll process for Payroll Process for all Singapore entities

Checking of overtime, shift payments, sales commissions (allocation based on brand door)

Check new hire records (salary portion)

Create physical p-files

Main payroll (payslips, reports, bank uploads, etc)

Process flexible benefits

Government surveys

WP/S pass/EP renewal

Employment certification letters

Insurance renewal

Government claims (childcare leave, maternity leave, etc.)

Exit (compute final salary including leave encashment, complimentary goods, flexible benefits, etc)

Conducts regular audits to ensure data integrity in HRIS

Administer ad-hoc reports

Knowledge, Skills and Experience:

Experience

:

Managed payroll for minimum 3 years

Good Excel and HRIS system knowledge,

SAP experience

will be an advantage

Meticulous, Accurate, Detailed

Self-starter with good interpersonal and communication skills

Education:

Min Diploma or equivalent

Key Success Factors:

Commitment to Accuracy and Deadlines

Process driven with continuous improvement mentality

A strong team player

Self-driven and able to work in dynamic and fast-paced environment

Thank you for your interest in joining us. We regret to inform that only shortlisted candidates will be notified.

Follow our Company Page on LinkedIn for more updates & job opportunities.

Instagram: @luxasia and @luxasiatalent
Skills