Sign in or register for a JobTech account.
Jobs that require

sales

skill • Very attractive remuneration package
>• Promising career prospect
>• Conducive working enviroment
Job Scopes:

Identify business opportunities and hunt for customers for the sales and logistics solutions/ transportation service
Strong account development and maintain strategic relationship with new customers
Develop and execute sales strategies to increase revenue and profitability
Review sales performance periodically and proactively seek to achieve monthly/ annual sales targets
Maintain quality customer service and provide prompt after sales service
Any other duties and Read more
responsibilities assigned

Job Requirements:

Diploma/Degree studies
2-4 years' experience in Freight Forwarding /Logistics
Microsoft Office
Excellent negotiation and communication skills
Responsible and leadership

*** Sincere & Interested applicants, kindly forward your *Updated resume (word doc format) to [Click Here to Email Your Resume] and CC: Allan (R1223894) ***
Skills Job description:Create schedules for each staff member and allocate duties to him or her based on specific talents and abilitiesMonitor and observe sales personnel to ensure that they are working according to company rules and work protocolsKeeping track and making sure to meet the specific store targetsProvide assistance to newly hired staff members in a bid to make them understand the work and carry out their duties effectivelyIntervene Read more
during special circumstances, such as customer complaints and issues, and ensure that all problems are resolved before they convert into crisesTeach store personnel the importance of good customer relations and its impact on sales and company reputationStack and replenish products to shelvesMonitor expiry dates and shelf lives of productsPerform daily housekeepingJob Requirements:Must be able to commit to Day Shift (Morning/ Afternoon shift)Able to speak basic English for communicationStrong customer service orientationAble to operate cash register to handle various payment typesAble to pack handle heavy goods of up to 10kg
Skills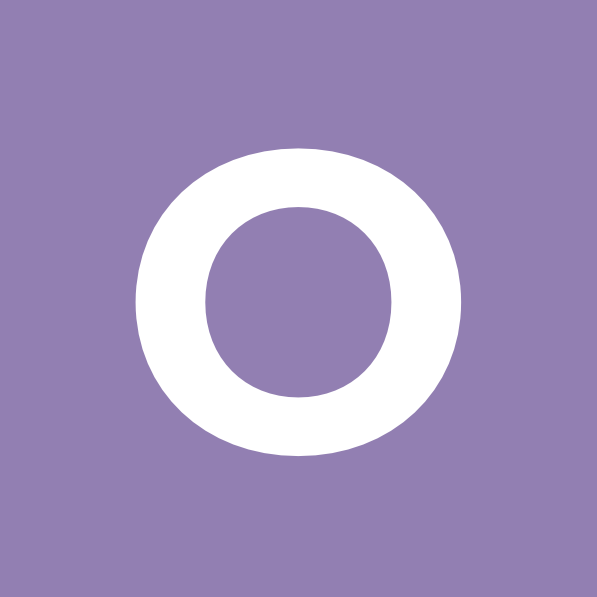 The Member Services Specialist provides superior customer service to our members by fulfilling their orders on time and accurately, addressing their problems in a professional manner and building good rapport with both members and co-workers.

Job Responsibilities:


Handle members' inquiries and orders through by phone, via email or in person
Relate and show empathy to members when they encounter issues
Resolve members' issues in a professional manner
Look for problem resolutions that addresses Read more
the needs of the members, while keeping the interest of the Company in mind
Process incoming orders, new accounts, distributor changes and assist members with account management
Provide members with product, business and relevant Company information
Document member's calls and report trends to appropriate management
Proactively encourage additional sales and share product information
Proactively contact members and inform them of any product promotions, company events and special occasions
Provide administrative services as required


Knowledge, skills and Attributes


Possess a diploma or degree in any discipline
Candidates without the required educational qualification may be considered if they have prior customer service experience
At least 2 years' experience in a Call Centre environment
Customer-oriented team player
Excellent communication skills - Spoken and Written
Good command of the English language
Has a pleasant disposition and enjoys interacting with people
Has a positive attitude and shows willingness to learn
Excellent interpersonal and organizational skills

Please submit resumes to [Click Here to Email Your Resume] with the following details in MS Word format:
- Position applying for
>- Current remuneration
>- Expected remuneration
>- Notice period

John Goh Meng Chye
>EA License No : 06C4642
>EA Reg No : R1102621

We regret that only shortlisted candidates will be notified.
Skills Salary: Up to $1,300 + commissionWork location: IslandwideWorking hours: 10am - 8pm or 12 noon - 10pmResponsibilities:Drive sales through makeup demonstration and promotion of makeup productsProvide beauty advice to customers Initiate strong relationships with customers through excellent customer serviceDemonstrate product usageMaintain healthy stock inventoryAdhere to brand grooming standards to display a professional demeanorRequirements:Preferably with retail/makeup experience on customers (makeup test will be required for final interview)Passion in makeup and Read more
strong interest in working in beauty industryAggressive in salesGood communication skills & able to deliver good customer serviceAble to start work immediate or within short notice
Skills Responsibilities:

• Introduce and implement sales and inventory forecasting tools in order to track the demand for all products
>• Analyze the demand and provide forecast inventory for aftermarket
>• Review inventory reports to determine reorder points and defines replenishment requirements for all products
>• Perform expediting activities and placing of replenishment orders with vendors
>• Responsible for management of customer consignment program(s) and stock programs
>• Manage inventory to and from vendors and Read more
distribution centers to stores to ensure that the right product is in the right stores at the right time
>• Manage and maintain replenishment and allocation systems
>• Manage promotional activities as it relates to inventory to maximizes sales potential
>• Work closely with Procurement team to maximize efficiencies as it relates to Purchase Order Management and Vendor Performance
>• Monthly review of Inventory BSC with management for inventory optimization

Requirements:

• Degree in Supply Chain Management or equivalent
>• 3 to 5 years of relevant work experience, preferably aftermarket
>• Excellent interpersonal, networking and communication skills
>• Computer literate and possess strong analytical skills
>• Ability to work independently and is self-motivated
>• Able to work with different levels of organization
>• Willing to travel overseas when required

Interested and suitable candidates please email your CVs in MS Word format to '"[Click Here to Email Your Resume]" and attention to "Chloe Tan Hui Lin". Alternatively click "APPLY NOW"

Chloe Tan Hui Lin
>Consultant (CEI No: R1765524)
Skills My client is an international company in manufacturing and commercialization of electronic entry systems, video entry and access control systems for buildings.

Salary range: $2,500 - $4,000 + VB
Location: Toa Payoh

Responsibilities:

To provide second level of technical for intercom / CCTV and access control systems.
Support project and service team for the troubleshooting and solving of technical issues on site and off site.
Assist project and service team for on-site equipment installation, Read more
testing and commissioning and attend site meeting as and when required.
Prepare user manual and conduct training to client as and when required.
Testing of new products and conduct internal product training to sales and technical department.
Able to liaise and coordinate with manufacturers/suppliers pertaining to technical aspects and issues arising.
Liaise with software developer for hardware integration to app. Testing of developed app on hardware and document test reports.

Requirements:

ITE/Diploma in Electronics/Electrical or IT related discipline.
Experience in IP PBX system
Min. 2 years' experience in security line (CCTV / Intercom / Access Control).
Service-oriented, passionate and responsible.
Meticulous with strong problem solving and analytic skills.
Able to interact well with clients, vendors and third parties
Self-discipline and willing to work staggered hours when required
Knowledge of TCP/IP, Network Structure, Firewall, LAN and VLAN.
Knowledge in Microsoft Excel, Words and Office applications.

All Successful candidates can expect a very competitive remuneration package and a comprehensive range of benefits.
Please email your resume in a detailed MS Word format to [Click Here to Email Your Resume] ; [Click Here to Email Your Resume] stating
1) Current Drawn
2) Expecting Salary
3) Date Available
4) Reason to Leave each job:
We regret that only shortlisted candidates will be notified.

Angela Win Myint
People Profilers Pte Ltd,
10 Anson Road #09-01/02 International Plaza
Singapore 079903
Tel: 6805 0857
www.peopleprofilers.com
EA License Number: 02C4944
EA Personnel Reg no. R1984514
Job ID: 46830
Skills Roles & ResponsibilitiesOversee the P&L for all allocated events – ensure payments and driving down costs Responsible for managing and delivering high quality events Secure sponsorship sales and ensure commercial targets are met Prepare quotations and conduct sales presentations Spearheading all PR activitiesManage, organize and coordinate all brand related events Prepare report for PR & Marketing campaign results and lead reports with key outcomes and learningsProvide support for Read more
projects encompassing PR, influencer marketing, and branding campaigns, in additions to restaurant marketing and events Execute events and raise brand awarenessDeliver all aspects of each event: research, develop programmes, organize catering, production and marketing Foster good rapport and maintain strong working relationships with clients through the provision of excellent customer service, taking proactive and in a timely manner to the client's needs Managing all suppliers and communication with key stakeholders on activitiesDevelopment and distribution of marketing kits (i.e brochure) Job requirements:Degree / Diploma in Marketing, Business, Mass Communications or related discipline 2 years of experience in Sales and Marketing / Public Relations / Event Management Relevant experience in Hospitality / F&B / Retail will be an added advantage Proven track record of successful PR / Marketing campaigns Strong presentation, negotiation and effective interpersonal skills
Skills
Benefits:
>Salary up to $2000 per month
>Working Location: Changi Airport (Company Transport provided door to door)
>Working hours: 44 hrs per week (5 days' work week)

Responsibilities:
>Attend to walk-in customers
>Assist customers when necessary
>Solve customers inquiries

Interested candidate please WhatsApp "RA" with your personal details/resume to +6581387112 (NO CALLS) as per the format below:

Full Name:
>Residential Area:
>Immediate to Start: Yes/ No

**We regret to inform that only shortlisted candidates would be notified. **
By submitting your Read more
personal data and/or resume, you give consent to collection, use and disclosure of your personal data and/or resume by the company (or its agent) for the purpose of the processing and administration by company relating to this job application.
Tai Yen Wen (Eunice)
Registration Number: R1986778
MCI Career Services Pte Ltd.
EA License Number: 06C2859
Skills My client is an international company in manufacturing and commercialization of electronic entry systems, video entry and access control systems for buildings.

Salary range: $2,500 - $4,000 + VB
Location: Toa Payoh

Responsibilities:

To provide second level of technical for intercom / CCTV and access control systems.
Support project and service team for the troubleshooting and solving of technical issues on site and off site.
Assist project and service team for on-site equipment installation, Read more
testing and commissioning and attend site meeting as and when required.
Prepare user manual and conduct training to client as and when required.
Testing of new products and conduct internal product training to sales and technical department.
Able to liaise and coordinate with manufacturers/suppliers pertaining to technical aspects and issues arising.
Liaise with software developer for hardware integration to app. Testing of developed app on hardware and document test reports.

Requirements:

ITE/Diploma in Electronics/Electrical or IT related discipline.
Experience in IP PBX system
Min. 2 years' experience in security line (CCTV / Intercom / Access Control).
Service-oriented, passionate and responsible.
Meticulous with strong problem solving and analytic skills.
Able to interact well with clients, vendors and third parties
Self-discipline and willing to work staggered hours when required
Knowledge of TCP/IP, Network Structure, Firewall, LAN and VLAN.
Knowledge in Microsoft Excel, Words and Office applications.

All Successful candidates can expect a very competitive remuneration package and a comprehensive range of benefits.
Please email your resume in a detailed MS Word format to [Click Here to Email Your Resume] ; [Click Here to Email Your Resume] stating
1) Current Drawn
2) Expecting Salary
3) Date Available
4) Reason to Leave each job:
We regret that only shortlisted candidates will be notified.

Angela Win Myint
People Profilers Pte Ltd,
10 Anson Road #09-01/02 International Plaza
Singapore 079903
Tel: 6805 0857
www.peopleprofilers.com
EA License Number: 02C4944
EA Personnel Reg no. R1984514
Job ID: 46830
Skills Job Scope:

Handle sales of linepipe & coating services to oil & gas companies/engineering procurement contractors.
Handle sales of specialty pipe & tube to fabricators/stockists.
Manage & prepare sales tender.
Follow up and discuss with customers on their needs and requirements through proactive relationship management.
Handle pricing & technical negotiation between customer & principal/manufacturer.
Oversee the execution of contract & coordinate shipment between manufacturer and customer.
Monitor payment from customers.
Monitor market situation.
Identify new business opportunities.

Job Read more
Requirements:

Minimum 3 years of experience doing sales/account management
At least Diploma & above in any discipline

Kindly email your resume in a detailed Word format to [Click Here to Email Your Resume]
We Regret that only shortlisted candidates will be notified.

People Profilers Pte Ltd
>Tel: 6671 9882
EA Registration Number: R1873499
EA License Number 02C4944
EA Personnel: Chew Kye Xin
Skills