Sign in or register for a JobTech account.
Jobs that require

sales

skill

- Retail hours
- Salary: $1,500 - $1,800
- Location: Aircon environment

Responsibilities:
- Attend to customer enquiries
- Promote the product
Skills
Incorporate design guideline, sales data analysis into layout plans, synchronizing operating needs with marketing image, and working with contractors to improve quality and store performance.
Resolve issues that impact project schedule or cost communicate timely and effectively with director regarding critical and relevant matters related to project work.Manage store equipment maintenance and cost control to make sure store operation functional
Ensure store design and product presentation is seamless.
Work cross-functionally with Read more
the Design team to deliver on design intent/direction and adjust to changes in consultants/architects
Work closely with senior management to devise and refine the Business Unit's strategic direction on store development

Requirement:

Degree in Science in Architecture, Industrial Design, Construction, Engineering or related discipline
At least 5-7 years of experience in a similar capacity, attained in a dynamic and fast-paced service environment; FMCG or Retail experience preferred


Interested applicants, please submit your updated resume in PDF/MS Word format plus a recent photo to [Click Here to Email Your Resume]
Please state your availability, current & expected salaries for processing purpose.
>All applications will be treated in the strictest confidence.
>We regret that only shortlisted candidates will be notified.
Lyn Wong | EA Registration No: R1327365
Skills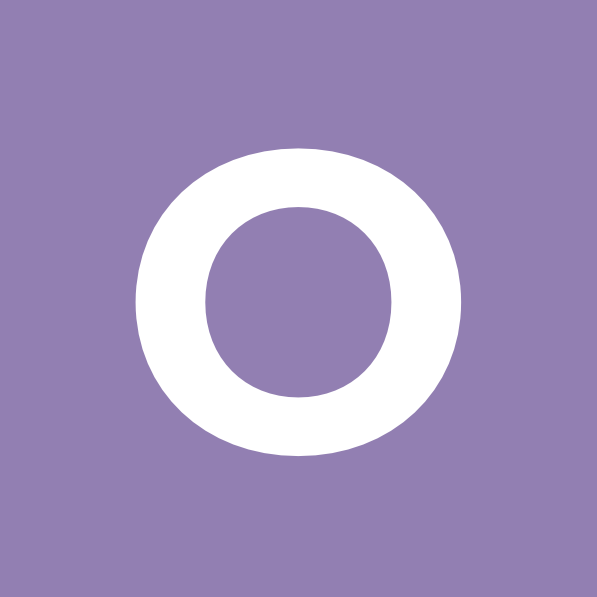 Primary Accountabilities
>• Achieve sales quotas for allocated territory on a quarterly and annual basis by:
>• Developing a sales strategy in the allocated territory with a target prospect list, and a regional sales plan.
>• Prospect qualification and the development of new sales opportunities and ongoing revenue streams
>• Arranging and conducting initial product demonstrations and presentations
>• Sales process management and opportunity closure
>• Being the trusted advisor to the customer by Read more
understanding their existing and future Technology and Solutions roadmap to drive the automation solution suite.

Requirements
>In order to be successful in this role, we need someone who has:
>• 5+ years' experience in an Account Executive (or equivalent) role within the Enterprise Software industry
>• Demonstrable track record of achieving sales targets. Delivering against a target of approximately SGD$2-3 million in revenue each year.
>• Prior experience in early engagement and strategic alignment to win with vendors.
>• Ability to quickly establish and build relationships with customers, including comfortably engaging C-levels; ability to communicate technical and business concepts.
>• Ability to understand the "bigger picture" and the business drivers around Digital Transformation
>• An appreciation of consultative sales and ability to travel across the ASEAN region.
>• Bachelor's Degree or equivalent
Please send in your resume in MS Word format to [Click Here to Email Your Resume]
Manimalah Suppiah, EA License No : 06C4642, EA Reg No : R1105598
Skills
Job Description

Basic up to $2800
Working location: Ubi
5 working days office hour
MNC with good benefits

Job Responsibilities:

Prepare, handle and coordinate shipments pertaining to customers' needs
Generate shipping documents and invoices
Filing and keep proper records of shipping documents
Arranging shipment

Additional Information

Diploma in business/marketing or other in relevant studies
Familiar with import & export declarations and Passed Customs Procedures Competency Test
1 - 3 years of related experience are welcome to apply
Knowledge in letter of credit (L/C) will be Read more
added advantage
Familiar with import & export shipping and 3PL will be added advantage

Please submit your updated resume in MS format by using the APPLY NOW BUTTON. Alternatively, you may send your resume to [Click Here to Email Your Resume]
Please include the following information in your resume:

Education background
Work experiences in point forms
Reason (s) for leaving
Current and expected salary
Date of availability / Notice period

By submitting your personal data and/or resume, you give consent to collection, use and disclosure of your personal data and/or resume by the company (or its agent) for the purpose of the processing and administration by company relating to this job application.
**We regret to inform that only shortlisted candidates would be notified. **
Tai Yen Wen (Eunice)
Registration Number: R1986778
MCI Career Services Pte Ltd.
EA License Number: 06C2859
Skills Responsibilities:

Process work passes application/renewal/cancellation
Manage monthly payroll and CPF submission
Submit tax clearance for foreign worker (IR21)
Report employee's yearly income (IR8A)
Maintain staff leave records - annual leave, medical leave, childcare leave, etc
Submit foreign worker levy waiver, paternity, maternity, childcare, and NS claims
Process staff's claim and calculate sales commission
Arrange staff development through external training
Perform any other duties assigned by management

Requirements:

Candidate must possess at least Bachelor's Degree/Post Graduate Diploma/Professional Degree in Human Read more
Resource Management or equivalent.
At least 3 Year(s) of working experience in the related field is required for this position.
Familiar in payroll software will be an advantage (SME Payroll/MYOB/Infotech)
Skills Job Responsibilities:

Cloud Engineer is responsible to drive the Cloud Data Centre and customers' initiatives for network and security solutions. The incumbent will be involved in the infrastructure project delivery and implementation of Cloud technology within the Data Centre.
Design, propose, implement and maintain the operational Data Center's Network and Security solutions
Evaluate, design, propose and involve in the migration activities from on premises' infrastructure to Cloud Data Centre
Develop and assist Read more
the sales team in closing opportunities for cloud solutions
Work with technical team to overcome technical challenges
Maintain and support the certifications of Data Centre
Participate actively in the infrastructure implementation project
Any other ad-hoc duties as required or assigned

Job Requirements:

Bachelor Degree or Diploma in Computer Science or its equivalent
Minimum 5 years of hands-on experience in network and security design, implementation, migration and operational support of high complex network and security design
Minimum 2 years of experience in cloud infrastructure network and security
Understanding of cloud computing technologies, business drivers and emerging computing trends
In-depth knowledge of Cisco switching and routing protocols, security appliance (PaloAlto, Cisco, Fortinet) is required
Knowledge and hands-on experience in server and storage backup preferred
Knowledge and hands-on experience in the Azure/AWS environment
Knowledge and hands-on experience of Wide Area Network implementation
Proven experience in major transformation projects and successful transitions to implementation
Effective verbal, written and presentation skills

EAP No. R1982267
>EA License No. 95C5411
Skills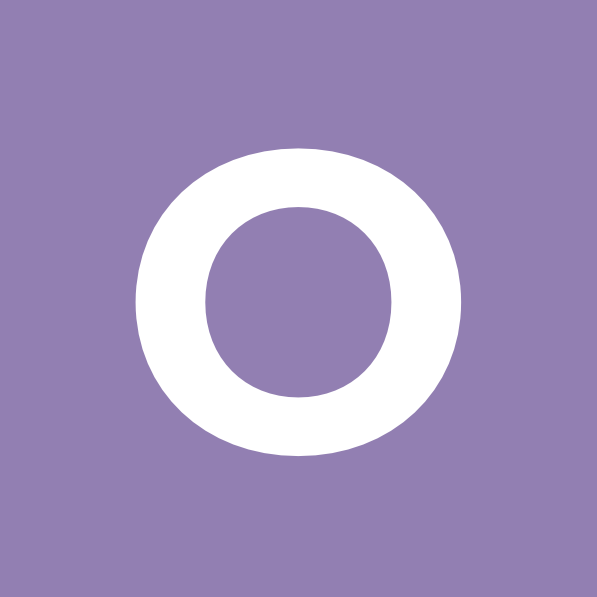 Job Description
- Identify & develop new job placement and business opportunities
>- Understand the job requirements and company business given by the clients
>- Search for suitable candidates through various means and talk to potential candidates
>- Build & maintain excellent clients and candidates' relationships
>- Ensure that the company's objectives and sales target set are achieved

Requirements:
>- At least Diploma in Business or in any other field
>- At least 3 years Read more
experience in professional IT recruitment
>- Preferable with a Certificate of Employment Intemedaries(CEI)
>- Willing to work in a small company to contribute to and grow the company
>- Excellent customer service skills
>- Positive attitude, a strong sense of urgency, self motivated & enjoy challenges
>- Good interpersonal skills and communication skills
>- Team player and able to work well with all level
>
Application:
Please submit resumes to [Click Here to Email Your Resume] with the following details, in MS Word format:
>

Position applying for
Current remuneration
Expected remuneration
Notice period

John Goh Meng Chye
>EA License No : 06C4642
>EA Reg No : R1102621

We regret that only shortlisted candidates will be notified.
Skills
Responsbilities:

The successful candidate will provide course counselling services to prospective students and/or parents through walk-in, telephone and email.
The incumbent is required to follow-up with prospective students on their enquiries and be actively involved in in-house and external recruitment events.


Requirements:

Bachelor degree/Diploma with at least 1 year working experience, preferably in a sales/marketing/business development/service environment
Good knowledge of customer service and enquiry-handling processes
Excellent interpersonal, communication and presentation skills
Able to work in Read more
a fast-paced environment
Good team player, possesses the ability to work with minimum supervision
IT savvy and proficient in MS office applications


Applicants who possess relevant experience for the above responsibilities are most welcome to apply. If you do not possess the above experience, your application will still be considered on individual merits and you may be contacted for other opportunities.

Please submit your updated resume in MS format by using the APPLY NOW BUTTON

Alternatively, you may email your resume to [Click Here to Email Your Resume]
By submitting your personal data and/or resume, you give consent to collection, use and disclosure of your personal data and/ or resume by the company (or its agent) for the purpose of the processing and administration by company relating to this job application.
Please include the following information in your resume:
>• Education background
>• Work experiences in point forms
>• Reason (s) for leaving
>• Current and expected salary
>• Date of availability / Notice period
**We regret to inform that only shortlisted candidates would be notified. **
>We wish you all the best in your career search.

Alexandra Leng Chin Xuan
Registration Number: R1987597
EA Licence No: 06C2859 (MCI Career Services Pte Ltd
Skills This position can be Full time (5 days office working hour) or Permanent 3 or 4 days' work week:
Job Description:

Responsible for graphic designing including conceptualization, development and enhancement of marketing materials such as brouchures. posters, banners and other promotional collaterals
Advise on art direction and propose innovative design concepts as & when require
Draw & propose new layout/ floor plans for new shops acquired
Blasting marketing messages to customers
Maintaining online/ web sales platforms
Support the Marketing Read more
Manager on marketing and any other adhoc duties as assigned


Job requirement:

Min Diploma in Graphic Design or Visual communication with 1 year relevant experience
Proficient in design software such as Adobe Photoshop and Illustrator, etc
Knowledge of SMS and EDM platform advantageous
Able to read/ converse in Malay & Chinese preferred as there are some Malay & Chinese documents at times
Committed and good work attitude
Skills Job Description:

• To work with sophisticated audience comprised of surgeons and healthcare professionals.
>• To communicate with customer accounts regarding a variety of topics, including product updates, changes to product portfolio, and educational programs
>• To Identify the needs of new prospects and develop appropriate responses
>• To Cross-sell additional products or manage new product introductions as they become available
>• To work with the sales team by receiving coaching, training or Read more
mentoring; transfer knowledge to peer Sales Representatives and to Sales Associates when needed.
>• To Maintain training in product features/benefits, and other critical business applications
>• To Collect competitive data and remain current on industry, customer, and competitive trend
>• To Participate in professional association meetings outside of regular business hours, as required

Requirements:

• Degree in any Discipline
>• Good analytical and questioning skills coupled with ability to develop and implement sales strategies
>• Strong in interpersonal, communication and influencing skills
>• Able to work independently with minimum supervision

Interested candidates please send in your resume to:

[Click Here to Email Your Resume]

EA Personnel: Valerie Yong Kian Fung
>CEI No.: R1103704
Recruit Express Pte Ltd, EA License No.: 99C4599
Skills