Sign in or register for a JobTech account.
Jobs that require

salesforce

skill Provide Quotes for Operating Units new car, renewals / non-franchise, commercial vehicle, Motorcycle
Issue Cover Notes for registration / delivery of vehicles for Operating Units
Updating of Salesforce for transactions as required
Follow up on No Claim Discount (NCD) issues
Ensure payment before cover
Perform Credit Card deductions as well as daily settlement of credit card machines
Follow up on payment failures
Issue Renewals and handle renewal enquiries
Assist the backend during peak periods
Handle extension enquiries Read more
if required
All other ad-hoc administrative duties

Job Requirements

Minimum GCE 'A' Level
Candidates who possess Certificate in General Insurance will have added advantage but not a must
Proficient in MS Excel

Interested candidates please send in your resume to:
Topaz Liang Huimin (CEI No. R1104500), email to: [Click Here to Email Your Resume]
Skills Our client a leading Automotive company seeking for SOFTWARE DEVELOPER to join them.
Requirements/Responsibilities:

Degree or Diploma in IT or related.
At least 2 years of Software development experience.
Develop, maintain and enhance the in-house developed system including websites & window applications using Microsoft technology (ASP.NET, VB.NET, C#)
Good knowledge on web services and maintain the existing web services/schedulers
Liaise with internal users and work with vendors globally for system updates and fixes
Strong experience in Read more
SQL reports and crystal reports development
Proven experience in SQL complex queries, store procedures and basic knowledge of database maintenance
Have knowledge in various software testing methods: unit testing and user acceptance testing
Should be able to train users on on effective use of the system and address the technical queries/request
Any other ad-hoc duties assigned
Familiar with any ERP applications (Preferably: Microsoft Navision, ADP/Autoline) and CRM applications (Preferably: Salesforce)
Open minded, corporative and eager to pick up the new things

Others:

Salary upto $3,500
Located Central West
5 day alternate Saturday
Skills Cold call, self-prospect, and build network to generate prospect pipeline to acquire new merchants

Develop sales strategy and identify high value prospects within Mid-Market segment

Support channel partner initiatives such as joint events to represent PayPal and meet new prospects

Robust pipeline management via Salesforce to ensure accurate forecast of performance and deliver strong results

Meet and exceed productivity / pipeline metrics and monthly revenue targets

Experience And Qualifications

Minimum of 3-5 years B2B Read more
sales experience

Proven track record in exceeding sales targets

Ability to develop sales strategy and identify key prospects for pipeline building

Identify potential partners for vertical acquisition and leads generation

Pipeline management expertise, and experience with Salesforce

Excellent telephone manner and written communication skills

Hunter mentality

Self-motivated, positive and results oriented

eCommerce and payment industry experience preferred

Target driven role

Role will be based in Singapore

Able to communicate fluently in both English and Malay
Skills ing groundbreaking technologies on evolving customer needs. The level of customer intimacy to drive these outcomes are second to none. This molds you into a highly marketable and sought-after asset.</p>

Roles & Responsibilities

Be responsible for working with virtual sales colleagues, field sales, partners and marketing personnel to develop & build the sales pipeline

Develop and build sales pipeline through qualifying leads, prospecting, while engaging with new and existing customer accounts. Read more
Cross-sell and upsell to increase penetration of available customer wallet.

Articulate key collaboration and meeting features, differentiators and competitors. Provide in-depth product demonstrations to progress customer opportunities.

Effectively team with Field Sales personnel to drive product/service revenue and meet the sales goals. Collaborate on heat mapping, territory strategy, and opportunity prioritization.

Utilizes Salesforce.com to track current/potential customer interactions and drive the progression of opportunities through the sales cycle.

Assess and communicate sales forecast including deal status, pipeline opportunity, and close rate

Direct lead generation and follow up activities based on prospecting, marketing events, and inquiries

Enable Cisco Partners to successfully propose and sell the Collaboration portfolio

Work with regional partners to achieve/exceed territory sales goals

Demonstrate Collaboration technology using WebEx, proof of concepts, and product trials

Articulate the value of Cisco's Collaboration portfolio and recurring revenue offers

Understand the channel partner landscape and go-to-market tactics

Build a positive brand and strong relationships with field architecture partners

Who You'll Work With

You'll be part of a team that cares about its customers, enjoys having fun, and you'll take part in changing the lives of those in our local communities. Come prepared to be encouraged and inspired, and in turn, to encourage and inspire others. You will wake up every day feeling energized, all ready to convert bold ideas to reality.

Cisco has a market-leading position within the Collaboration market place and has the highest market
Skills
Job Description

Zendesk is looking for a hardworking Customer Success Executive to join its bustling team in Singapore!

Fulfilling this role means you are entrusted with the relationships, strategy, and product health for Zendesks top accounts. Our Customer Success team advises and guides our wide array of enterprise customers as they map any number of business needs to Zendesk. We are the faces of Zendesk - genuinely compassionate, strategic-minded, organised Read more
and dedicated. A Customer Success Executive is an experience-maker for our customers - passionate about working with large enterprises to make Zendesk the common thread that transforms their business.

Profile:

Highly consultative and strategic with savvy business insight

Experienced working with multiple teams and C-level executives

Passionate about technology and how it solves problems and pushes businesses forward

Understands the unrivaled power of genuine relationships

Organised, professional and (hopefully) quick-witted

Responsibilities

Communicate eloquently and regularly with admins and executives at top-level accounts

Produce and execute quality presentations on at least a quarterly basis to showcase customer growth, trends, and product/industry maturity

Work with our awesome sales executives to make sure customers have the Zendesk resources they need

Maintain product expertise across the Zendesk product line

Respond to high-profile, high-impact customer critical issues in a fashion that inspires confidence and continued customer dedication

Coach new Customer Success team members on Zendesks own customer service program

Help lead our team as we set a new and creative standard for the Customer Experience

Identify and keep up with trends in Customer Experience and Customer Service and work with your customers to take advantage of them

Identify and help customers articulate the value of the Zendesk application to their business

Collaborating with your peers in Customer Success, Sales, Support, Product, and throughout Zendesk

Working with our embedded Data Analyst to comb through data that will enlighten customers and their executives about product use and industry trends

Traveling to a customers headquarters and presenting to multiple partners

Working with marketing to share successful customer stories

Sharing customer feedback across our organisation to improve the Zendesk product

Walk and talk: a little exercise adds a new dimension to 1:1

Requirements

10+ years consulting background, pre-sales or similar experience at the enterprise level

Strong communication, interpersonal skills, and eloquent writing skills

Empathy and an unrivaled ability to understand customer needs

Enthusiastic about technology with proven technical aptitude; experience at a technology company or relevant consultancy ideal

Passionate about customer service and how it can transform businesses

Willingness to travel up to 25%

Strong project management skills and an ability to multitask without getting frazzled

Love for teamwork and commitment to building a world-class, enterprise-class global customer experience together

Account management or related experience caring for and advising customers or clients

Bachelor of Science degree

Consulting background, sales or account management at the enterprise level

Professional project management experience

Formal technical support experience; help desk experience ideal

Knowledge of common help desk/ticketing solutions

Familiarity with CSS, HTML, JSON

Familiarity with SaaS architecture, hybrid systems and integration methodologies

Experience working with APIs, Java, C# or other development languages a plus

Experience with Zendesk, Salesforce and GoodData a plus

Knowledge of customer service operations, metrics and trends

Zendesk

builds software for better customer relationships. It empowers organizations to improve customer engagement and better understand their customers.

Zendesk

products are easy to use and implement. They give organizations the flexibility to move quickly, focus on innovation, and scale with their growth.

More than 100,000 paid customer accounts in over 150 countries and territories use

Zendesk

products. Based in San Francisco,

Zendesk

has operations in the United States, Europe, Asia, Australia, and South America.

Interested in knowing what we do in the community? Check out the Zendesk Neighbor Foundation to learn more about how we engage with, and provide support to, our local communities.

Zendesk is an equal opportunity employer, and were proud of our ongoing efforts to foster diversity & inclusion in the workplace. Individuals seeking employment at Zendesk are considered without regard to race, color, religion, national origin, age, sex, gender, gender identity, gender expression, sexual orientation, marital status, medical condition, ancestry, physical or mental disability, military or veteran status, or any other characteristic protected by applicable law.

By submitting your application, you agree that Zendesk may collect your personal data for recruiting, global organization planning, and related purposes. Zendesk's Candidate Privacy Notice explains what personal information Zendesk may process, where Zendesk may process your personal information, its purposes for processing your personal information, and the rights you can exercise over Zendesks use of your personal information.
Skills Location: Singapore

Job ID: 19WD35477

Position Overview

Autodesk is looking for an experienced Client Services professional to join our APAC Client Services team. The Client Service Representative will provide operational and customer support to both external and internal stakeholders via phone, chat and email.

Responsibilities

Lead and drive operational excellence through world-class support and ownership in all aspects of Autodesk's products and services (activities) related orders and inquiries (Cases pertaining to orders, order Read more
status and shipping information, products, licensing and asset management, prices, product availability. Research and analyze historical data to provide solutions)

Ensure that all Business Cases are addressed in accordance to defined global principles and guidelines within the agreed global SLOs

Ensure high level of partner satisfaction and responsiveness to escalations resolutions

Take ownership of partner on-boarding processes and trainings and contributes in global initiatives for enhancing overall partner experiences

Analyze metrics and initiates daily action plans for resource optimizations

Establish scalable partnerships to deliver solutions to global partners

Collaborate with cross-functional teams to deliver efficient service solutions to global partners and customers

Maintain good working relationships and communications with multiple internal stakeholders and (external) partners to facilitate all transactional and operational activities

Execute all month-end and quarter-end activities flawlessly

Demonstrate and appreciate the diverse culture and supports the creation of greater synergies and innovations within the organization

Champion Autodesk's initiatives though individual's activities and behaviors and promotes and inspires others to Autodesk's directions and goals

Handle Activation and License file to support End Customer and partners

Minimum Qualifications

Degree in Business, Supply Chain, Logistics Management or Diploma Holder with relevant experience required

Minimum 3 years of work experience in customer service, logistics or order management process

Good communication skills

Demonstrate analytical, problem solving and decision-making skills

Flexible and adaptable to work in a global and multi-cultural environment

Working experience in SAP sales order management, Siebel and Salesforce.com preferred

Candidates with additional language skills are welcome, both written and spoken (Korean, Chinese, Japanese, Portuguese, French, Italian, German & Spanish)

<b>
Skills About Us:

Want to join a company on the cutting edge of technology and travel? Want to be part of a fantastic and fun company that's revolutionising the online travel advertising space?

Sojern works with 93% of the Fortune 500 travel companies and has spent more than a decade analyzing the complete traveler path to purchase. We drive travelers from dream to destination by activating multi-channel branding and performance solutions Read more
on the Sojern Traveler Platform for more than 8,500 customers around the world.

Sojern made Deloitte's Technology Fast 500 list for the last 6 years in a row, and was recognised on the Top Company Cultures list by Entrepreneur Magazine and named a Best Place to Work by AdAge. The company is headquartered in San Francisco, with teams based in Dubai, Dublin, Hong Kong, London, Mexico City, New York, Omaha, Paris, Singapore, Sydney and Istanbul.

Need more convincing that Sojern is a great place to work? Check out our Glassdoor reviews!

The Role:

Sojern is looking for a Director of Accounts to join our Enterprise Commercial team!

In this position, you will have the opportunity to lead a team of Account Managers across multiple Asia-Pacific locations working with major travel and brand advertisers in the fast-paced, online travel-advertising environment.

You, and your team, will partner closely with Sales and Ad Operations leads and/or teams to enable sales growth and account strategy, and be responsible for delivering the highest level of client success for the region.

To thrive, candidates must be experienced in building, managing and developing a team of top performers. You must be able to establish trust-based relationships with clients and internal key stakeholders, and have extensive knowledge and immediate experience in online media, digital advertising, and/or programmatic campaigns.

Responsibilities:

Set priorities and communicate overall expectations for a team of Account Managers across the Asia-Pacifc region.

Partner with Sales counter-parts to meet overall business KPIs, client goals and account objectives. Key factors are retention rate of clients and upsell and cross products to existing customers.

Foster a high performing team culture that encourages testing, learning, innovation and cross- sharing.

Lead the team to achieve and drive quarterly goals while keeping customers satisfied and engaged with Sojern products.

Recruit, scale, motivate and mentor direct reports, ensuring they are set up to succeed in their roles.

Work closely across departments (Product, Marketing, Sales Ops, AdOps, Tech Ops) to create, drive and/or improve workflow processes.

Responsible for reporting and presenting KPIs to Leadership and/or Senior Management on a regular basis. Present by being analytical and problem solving approach.

Take an active, hands-on approach to overseeing the day-to-day, post sales relationship of the team across their portfolio of high-tier digital advertising clients.

Be present in key client meetings and act as a support to your Account Managers.

Depending on the location of your clients and/or team, travel required - up to 20-25%

What you bring to the table:

Bachelor's degree in Business or related field.

7+ years overall Account Management experience required, with at least 5 years in digital and programmatic advertising and/or travel vertical preferred.

5+ years of experience hiring and managing a diversified team of minimum 10 members across multiple locations.

Experience managing and influencing high profile clients.

Capability to oversee and/or manage multiple projects in a fast-paced, deadline-driven environment.

Ability to interpret business partner and client objectives, identify next steps and execute with minimal supervision.

Experience working with a DSP (Xandr/Appnexus, DV360, The Trade Desk, MediaMath) and/or Social Media/Facebook Marketing platforms required.

Proficiency in standard business and sales software, including Salesforce, Gsuite, and Office products

Excellent decision-making, time management/organization and communication skills.

Understanding of the online advertising industry required.

Perks:

Culture: Strong core business values, focus on teamwork, vibrant, social and fun environment

Snacks: Variety of snacks in office

Opportunities: Be part of a growing team with training and support to help you grow

Give Back: We give 40 hours a year to volunteer and organize office volunteer programs with local organizations

Competitive Localized Benefits

Ownership: Lead creative and challenging projects

IATA travel discount

Time Off: 20 vacation days per annum

At Sojern, we value diversity and always treat all employees and job applicants based on merit, qualifications, competence, and talent. We do not discriminate on the basis of race, religion, color, national origin, gender, sexual orientation, age, marital status, veteran status, or disability status.

]]>
Skills Coupa Software (NASDAQ: COUP), a leader in business spend management (BSM), has been certified as a "Great Place to Work" by the Great Place to Work organization. We deliver "Value as a Service" by helping our customers maximize their spend under management, achieve significant cost savings and drive profitability. Coupa provides a unified, cloud-based spend management platform that connects hundreds of organizations representing the Americas, EMEA, and APAC Read more
with millions of suppliers globally. The Coupa platform provides greater visibility into and control over how companies spend money. Customers – small, medium and large – have used the Coupa platform to bring billions of dollars in cumulative spend under management. Learn more at www.coupa.com. Read more on the Coupa Blog or follow @Coupa on Twitter.

Do you want to work for Coupa Software, the world's leading provider of cloud-based spend management solutions? We're a company that had a successful IPO in October 2016 (NASDAQ: COUP) to fuel our innovation and growth. At Coupa, we're building a great company that is laser focused on three core values:

1. Ensure Customer Success

– Obsessive and unwavering commitment to making customers successful.

2. Focus On Results

– Relentless focus on delivering results through innovation and a bias for action.

3. Strive For Excellence

– Commitment to a collaborative environment infused with professionalism, integrity, passion, and accountability.

We are currently seeking an Enterprise Account Director based in Singapore. Coupa Enterprise Account Directors are responsible for selling Coupa cloud-based spend management solutions into large companies with revenues over $1.0B. This will fuel the growth by driving "new" software license subscriptions sales in our growing enterprise account market segment. The position will report to the Regional Vice President of Sales.

Responsibilities:

Exceed annual sales targets

Develop an Enterprise Account Plan for each enterprise account, then drive the execution of that plan to success

Prospecting, building the pipeline and selling Coupa cloud-based spend management solutions to enterprise Coupa clients

Engage with C-level prospects to position Coupa's enterprise value proposition and quarterback the deal to closure

Adopt the concept of Business Value Selling within the context of the Challenger Sale model

Provide pro-active, trusted thought leadership to target accounts

Co-sell with Resellers and Alliance Partners as needed

Orchestrate internal teams to collaboratively build Joint Vision Roadmaps outlining the value that Coupa will deliver and the investments the client will need to make

Create and execute Field Sales Campaigns to create demand

Develop and deliver world-class Executive Sales proposals to C-level prospects

Implement our Coupa Sales Best Practices

Forecasting accurately (benchmark +/- 10%)

Maintain the system of record in Salesforce.com

Develop and deliver world-class Executive Sales proposals to C-level prospects

Engage with C-level prospects to position Coupa's enterprise value proposition and drive deals to closure

Adopt the concept of Business Value Selling within the context of the Challenger Sale model (

http://www.executiveboard.com/exbd-resources/content/challenger/index.html

)

Align overall value messaging targeted towards the chief economic buyer in target accounts

Build out an account penetration model that encourages multi-angle access into key accounts

Requirements:

Strong and demonstrable direct sales experience in the software industry

The eligible candidate should be able to demonstrate a successful career with extensive direct sales and business development experience in the Region and should be able to provide direct references in the Region who can attest to the acclaimed experience

Consistent track record of achieving/exceeding sales quota (SaaS)

Strong executive presence – very comfortable with C-level executives, especially CFOs

Expertise in managing multi-stakeholder sales cycles and closing large deals

Ability to prospect within greenfield accounts

Organized and specific experience with enterprise account planning

Focused on selling business value to Finance and Business stakeholders using ROI and TCO models, rather than competing on "features & functions"

Ability to identify enterprise client pains and develop unique and compelling value propositions that focus on delivering business value to the client

Equally successful at engaging with all levels in an organization (bottom up & top down)

Assertive, Passionate, Consultative, loves to compete and win

Great at building relationships and working within a team-selling environment

Excellent oral and written communication skills

Experience with selling SaaS solutions

Spend management domain expertise desired

Must be able to work in a fast-paced and passionate environment

Bachelor Degree or equivalent experience required

At Coupa, we have a strong and innovative team dedicated to improving the spend management processes of today's dynamic businesses. It's our people who make it happen, and we strive to attract and retain the best in every discipline.

We take care of our employees every way we can, with competitive compensation packages, as well as restricted stock units, an Employee Stock Purchase Program (ESPP), comprehensive health benefits for employees and their families, a 401(k) match, a flexible work environment, no limit vacations for exempt employees, non-exempt employees are on an accrual basis for PTO, catered lunches…And much more!

As part of our dedication to the diversity of our workforce, Coupa is committed to Equal Employment Opportunity without regard for race, ethnicity, gender, protected veteran status, disability, sexual orientation, gender identity or religion.

Please be advised, inquiries or resumes from recruiters will not be accepted.
Skills
Job Description

Sales Analytics

Leverage existing or create new metrics to provide actionable insights into business opportunities to sales and marketing teams.

Additionally, he/she needs to assess market data, including competitors and utilize the data to identify trends and make recommendations(eg recommends changes to current sales techniques, procedures or promotional efforts) around those trends to identify areas where the sales and marketing teams can increase its efforts to drive growth.

Sales Enablement Read more
and Efficiency

Provide reports to sales and marketing teams on key performance indicators including Sales, Service, Distribution, Promotions, etc to drive commercial efficiency and effectiveness.

Partner with internal business partners to support their development of Power BI reports or create new reports when applicable.

Govern data accuracy & integrity appropriately, provide guidance on data usage and be the primary source of validation for teams outside of Sales teams.

Streamline and drive the sales and marketing processes to support key commercial and growth initiatives.

Channel Management Efficiency & Optimization

Work with the division leaders to define the Direct vs indirect GTM strategy

Provide enhanced analytics to drive channel efficiency and mindshare

Develop and implement consistent channel scorecards with regular review with the business divisions

Manage channel practice and processes following the company policy and compliance requirements

Sales Development

Identify sales training needs and work with Group training manger to develop and roll out continuous learning programs to support all levels of the sales force.

CRM

Partner with key stakeholders to ensure the smooth migration and deployment of CRM; including the application of funnel management in the quarterly sales business review process.

Responsible for adoption and data integrity in CRM

Qualifications and Experience:

Commercial savviness, preferably with some sales experience or exposure

Good CRM knowledge, e.g. pipeline management concept (SFDC) and its management; CRM admin & training (sales onboarding); knowledge in SFDC is a plus.

Possess quick grasp in Big Science Data.

Have high Energy and Edge; able to energize cross functional team members and Execute the sales growth strategy;

Driven by Passion to make a difference in a fast pace and has the change management experience in a rapidly changing business environment.

Ability to influence others in matrix environment; ability to maintain poise under pressure.

Process analytical skills, effective project management skills and strong problem-solving ability

B.A. or B.S. in Finance, Economics, Computer Science or other related field of study.

At least 6 years experience in sales analysis and sales effectiveness
Skills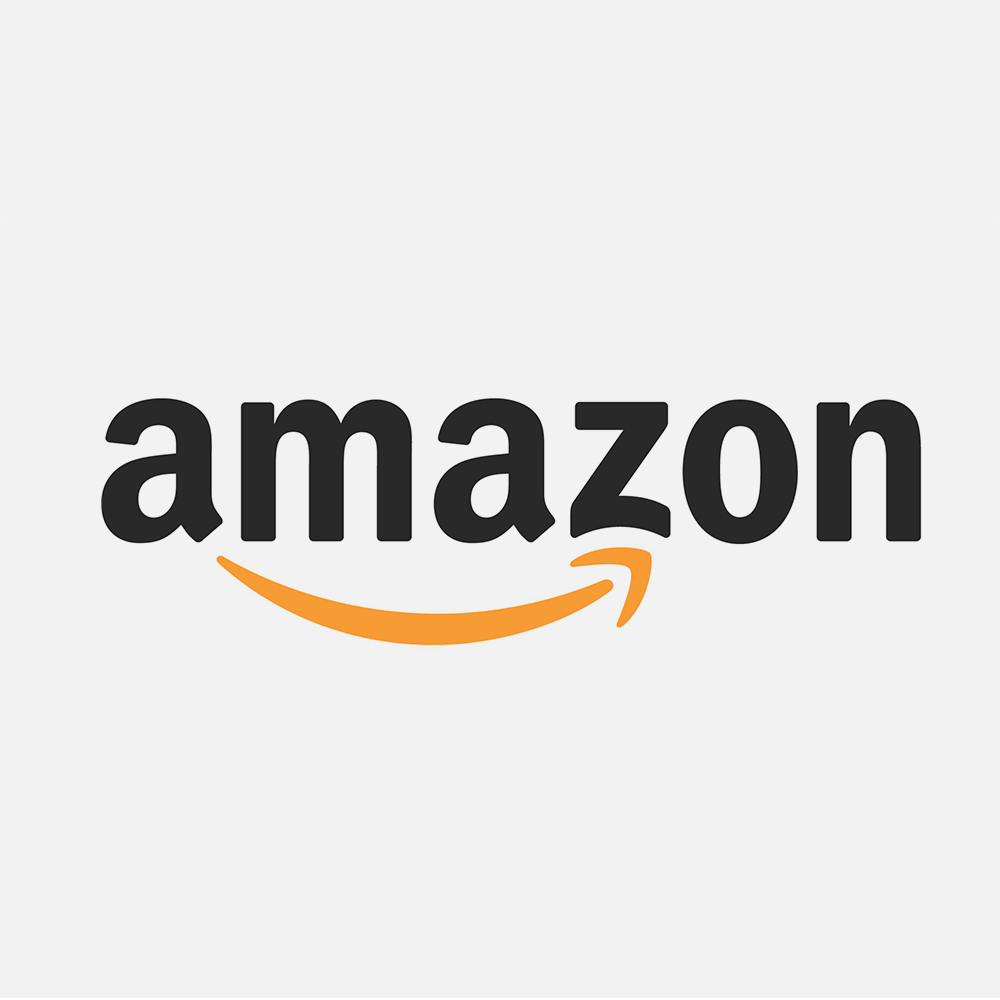 The Amazon Web Services (AWS) Worldwide Financial Services team is looking for an experienced Sales Leader to join our fast-paced team to work with our strategic partners, and help customers solve their business problems in financial services worldwide. As a Financial Services Partner Sales Manager, you will have the exciting opportunity to drive partner solution sales into AWS's Global Financial Services customers. .

Responsibilities include working with our Global Read more
Financial Services Accounts and suggesting the right mix of consulting & technology partner solutions to drive customer success and AWS adoption.

You will also be working with Strategic Consulting & SI Partner firms in financial services to drive opportunities pipeline for key accounts.

You will help partner build the right proposal for customer based on AWS services, and help them with available AWS funding options. You will also own GTM strategy, manage goals, grow business and technical relationships.

Your next job should be at Amazon!!

Roles & Responsibilities:

· Set and implement a business development plan, and drive opportunity pipeline with strategic technology, consulting and SI partners for Global Financial Services accounts, and ensure it's in line with the AWS strategic direction.

· Identify customer challenges, and will work with partners to define and deliver the joint solution set and supporting collateral.

· Manage and drive joint sales engagements between Partners and Sales Teams.

· Engage the Partners field sales organization, channels and end customers to create and drive revenue opportunities for AWS.

· Have a deep understanding of the financial services partner capabilities and solutions that will drive customer success.

· Work with PDM (Partner Development Manager) and AWS account teams in a highly collaborative operating model to develop pipeline specific with strategic partners.

· Understand and exploit the use of salesforce.com and other internal Amazon systems.

· Manage complex contract negotiations with partner, AWS sales teams and customers.

Basic Qualifications

· 15 + years of direct Sales and business development plans.

· 7+ years of experience doing consultative sales in the financial services industry

· Working with partners through account management, product management, program management and business development engagements, as example

· Bachelors degree

Preferred Qualifications

· Consistently exceeds quota and key performance metrics, with hands on experience negotiating enterprise contracts with F100 companies

· Knowledge of leading system integrators (SIs) that service the financial services industry

· A team player who effectively integrates, motivates and builds relationships with cross-functional team members, sponsors, key stakeholders, executives, and other individuals or organizations involved with or affected by the program

· Works effectively in a dynamic environment with changing priorities and comfortable dealing with ambiguity

· Excellent presentation, communication (oral & written), and relationship building skills, across all levels of management

· MBA

· Technical, business or marketing degrees

· Meets/exceeds Amazons leadership principles requirements for this role

· Meets/exceeds Amazons functional/technical depth and complexity for this role

Amazon.com is an Equal Opportunity-Affirmative Action Employer Minority / Female / Disability / Veteran / Gender Identity / Sexual Orientation / Age.
Skills